How to belly dancing for beginners
ESSENCE OF BELLYDANCE™ - Free Online Belly Daning Classes
ESSENCE OF BELLYDANCE™ - Free Online Belly Daning Classes
Join over 28.000 women
in our Online Bellydance Classes
Do you ever wonder how some women seem to move so effortless and
confident? Learn to move like a pro.
Join our online belly dancing classes - it's free!
Start now
ESSENCE OF BELLYDANCE™
Online Classes
You can dance with us for free! We have published the basic belly dance moves and regularly upload new videos for you. All workouts are playlists of several videos and contain a complete body warm up and a relaxing cool down Tell me more
Bellydance
Class #1
entry level
Start your training with this entry level class. You learn the fundamentals of belly dance: posture, seesaws, side sliding and mayas with your hips and chest.
Bellydance
Class #2
Beginner
Do the moves fromclass #1 already feel smooth & juicy? In class #2 you'll learn more belly dance basics: tilting internal circles and vertical circles with your hips and chest.
The afro with pelvic floor integration is our specialty.
Bellydance
Class #3
Beginner
In class #3 you'll learn more of the essential belly dance basics: sliding forward and classical Egyptian horizontal circles with the hips and chest.
Bellydance
Class #4
Beginner
In class #4 you'll learn more belly dance basics: camels with the hips and chest and your first sharp hips accents initiated by your gluteus muscles.
Bellydance
Class #5
Beginner
In class #5 you'll learn more belly dance basics: twists and horizontal eights with pelvic floor integration as well as some basic arm movements like the snake arms.
Bellydance
Class #6
Advanced
In class #6 you'll learn some advanced belly dance moves: hagala schimmy and variations as well as arm movements that lead up to the snake arms.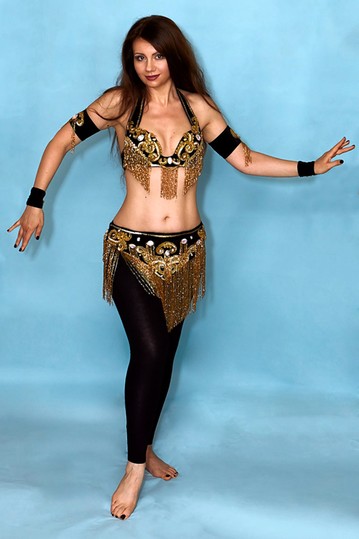 Bellydance
Class #7
Advanced
In class #7 you'll learn some advanced belly dance moves: hip drops, accents, elegant eights with foot lifts, layered with chest camels and hip drops, as well as the secrets of a great hip shimmy.
Bellydance
Choreography
Intermediate - Advanced
Learn my beautiful belly dance choreography step by step! It's my interpretation of a classical Egyptian love song "Daret Al Ayam" (Days go by) by Um Kalsoum.
Bellydance
all moves
Beginner - Advanced
Here you have an overview of all the belly dance moves you have learned so far. Step by step instructions.
Bellydance
all Drills
Beginner - Advanced
Here you have an overview of all the Bellydance drills with music. Dance for as long as you can!
Tips
on Dance & Health
An overview of Coco's tips & the home of her new interview series Free Woman.
Have fun!
Bellydance
Full classes
An overview on full length bellydance classes that we've recorded for you here in Berlin. The German video contains subtitles.
Sensuous Dance Workout
Everything about Coco's Sensuous Dance Workout program - your personal wellness program at home: TV-shows, reviews, interviews.
COCO's
Bellydance Shows
Here you can see a collection of Coco's belly dance shows. Enjoy!
Teacher
Training
Listen to what our graduates have to say about our teacher training and watch the scholarship entries.
Fun
Travel, interviews...
An overview of all interviews, travel vlogs and other videos from and with Coco.
Join over 28.000 women
in our Online Bellydance Classes
Do you ever wonder how some women seem to move so effortless and
confident? Learn to move like a pro.
Join our online belly dancing classes - it's free!
Start now
We use cookies to deliver our services. By using our website, you agree to the use of cookies as described in our Cookie Policy.
as seen on
Learn how to belly dance
Join our free online belly dancing classes
How to belly dance for beginners
Become a belly dance teacher and start your own classes
Best online belly dance classes
Discover belly dancing classes near you or learn how to belly dance online
Best belly dancing workshops and classes online
Top 15 Best Belly Dance Classes (Online)
Have you ever wanted to try belly dancing? But, you don't know where to start? If so, you have come to the right place.
Belly dancing is a fun way to get fit and learn new dance moves that you never knew you had in you.
I have done some research and composed a list of the top 15 belly dance classes available online that will teach you the skills necessary to become a belly dancer.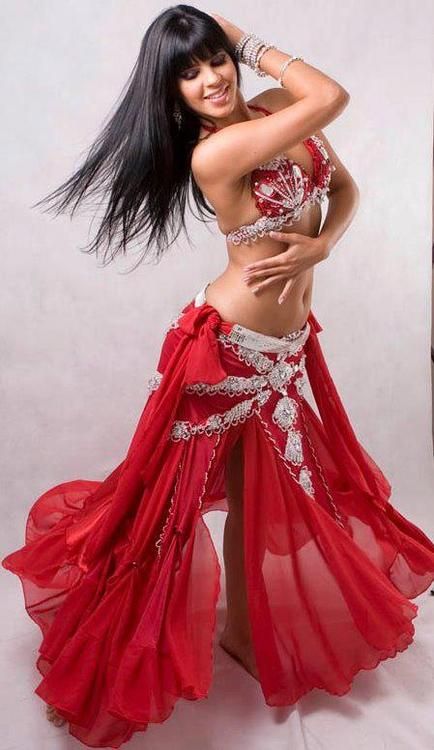 Take this course
Rated a 4.8 by prior students, this 17-hour online course offers step-by-step belly dance instructions, including belly rolls, shimmies, proper hip movements, and other belly dancing moves.
For this class, you do not need previous experience to join. Have some fun while learning new dance moves to folklore music.
Belly dancing helps to develop your core muscles and increases your coordination. Learn beginner belly dancing skills with this online class or new techniques and advance to the next level of your belly dancing skills.
Enjoy 17.5 hours of online video instructions that you can replay any time you want to watch the lesson again. After completing this unique belly dance course, you will earn a certificate of completion that you can frame on your wall and be proud of.
Take this course
This online belly dancing class is rated an overall 4.4 by past students. You will learn twenty-one new belly dancing techniques in this step-by-step online course.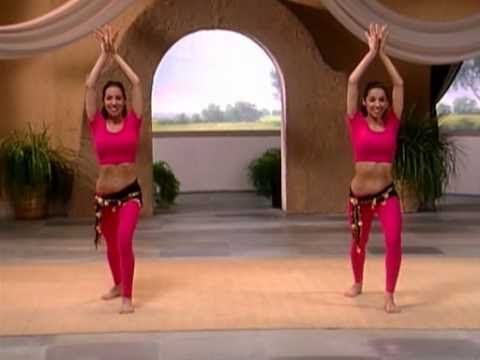 Uncover the magic behind belly dancing and master the art of performing six belly dancing combinations and two challenge combinations to original choreography.
Give this online class a try if fun is what you are seeking while giving your whole body a workout and developing core strength. Discover an ultimate online course for beginners or anyone interested in learning basic belly dance moves.
After completion of this 2.5-hour class, receive a certificate of completion that can be printed off and hung on our wall to display your achievements.
Take this course
This belly dance class is rated a 4.9 among past users. With step-by-step instructions and plenty of laughs, this online course is perfect for beginners looking to master the art of belly dancing or for anyone who enjoys belly dance and wants to advance their skills.
Discover new moves, such as shimmies, hip movements, undulations, and even more in this online instructional class.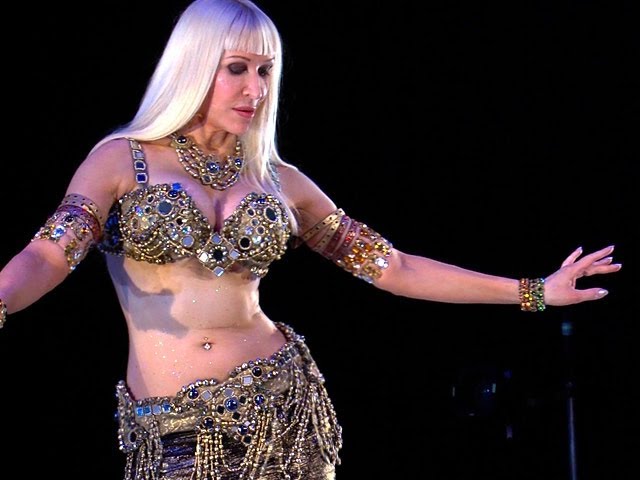 An easy-to-learn course that teaches you how to combine your newly acquired skills into unique belly dance routines while promoting flexibility, posture, and toning your body.
Have some fun while learning to grow and succeed with every new step in your belly dance journey to success. Receive a certificate of completion after you have finished this belly dance class for beginners. 
Take this course
Have some fun while learning to grow and succeed with every new step in your belly dance journey to success.
This belly dance class is recommended for beginners just starting on their journey of acquiring the skills needed to become belly dancers.
Learn the basic moves and fundamental skills of belly dancing while having some fun and staying fit. A great way to enjoy the benefit of exercise in your home, by yourself or with family and friends.
Sign up for this online class includes a free 7-day trial that you can cancel if unsatisfied.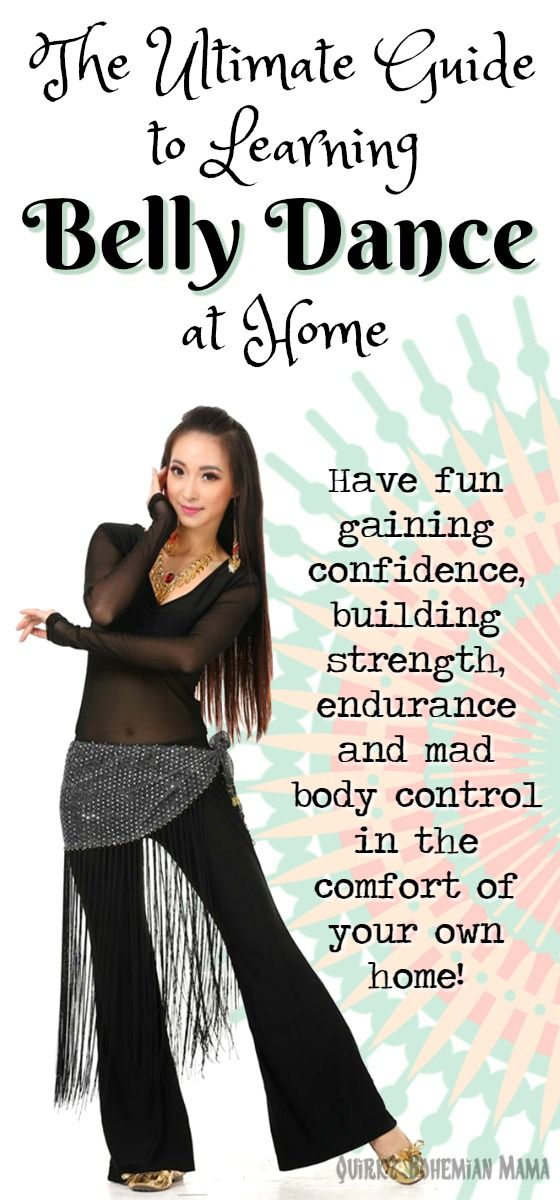 Your monthly fee allows you to access other courses from this belly dance instructor at no extra charge.
Take this course
This online belly dance class is the right choice for anyone curious about learning the art of belly dancing. 
Discover the basics of belly dancing, become more active, and stay fit in the comfort of your home without paying for an expensive gym membership.
No prior skills are needed to join this online belly dancing class. Sign up for a free 7-day trial and get ready to learn some new dance moves in this easy-to-learn beginner online belly dancing class.
Take this course
This 1.5-hour-long video class offers lifetime access on any mobile device or television. Get right into belly dancing with this entertaining beginner course. 
Learn belly dancing, including shimmies, hip slides, healthy movement breaks and circles. In this easy-to-follow course, enjoy belly dancing for exercise, fun, and newly acquired skills while reaping the benefits of working on your core muscles, pelvic floor integration, backs, arms, and thighs.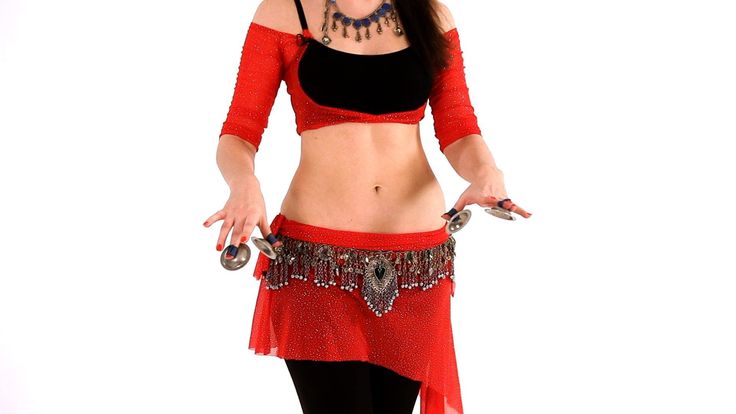 Suitable for anyone, including men, women, or children, this online belly dancing class provides entertainment while learning new skills. After course completion, you will earn a certificate that you can proudly display on your walls.
Take this course
Learn belly dancing from your choice of beginner lessons to advanced skill-leveled classes from several experienced instructors with easy online video instructions. 
Chose to dance in your free time with no set schedule to follow. Watch a belly dance lesson whenever you find a spare moment in your day from the comfort of your living room.
Gain access to over 130 belly dancing lessons of your choice with one annual membership fee.
From basic skills to combinations, techniques, drum solos, choreography, shimmying, and more, there is something to please everyone, no matter your skill level.
Perfect for anyone interested in learning more about the art of belly dancing without having to leave the house.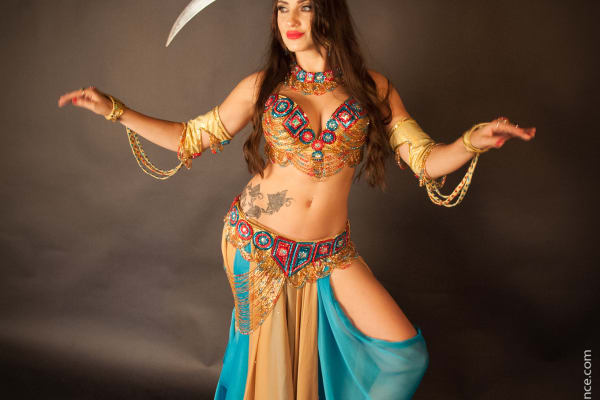 Take this course
Learn belly dancing with the convenience of videos played whenever you are in the mood for dancing. 
Although these belly dancing courses lean toward intermittent and advanced belly dancing, they also offer some beginner-level instructional courses.
Learn the art of belly dancing or advance your star power dancing skills to the next level with your choice of convenient online belly dancing classes.
Choose from classic belly dancing, different genres, cultural styles, and dance preferences that suit your unique dance style. Deepen your connection to belly dancing with these online classes. The perfect way to learn belly dancing while staying fit and having fun at the same time.
Take this course
This online class is an introduction to Dutura-style belly dancing. It is ideal for beginners or anyone looking to learn a new style of belly dancing.
Discover the history of Datura-style belly dancing and learn how to perform the dance moves necessary for this traditional belly dance by highly trained dance teachers.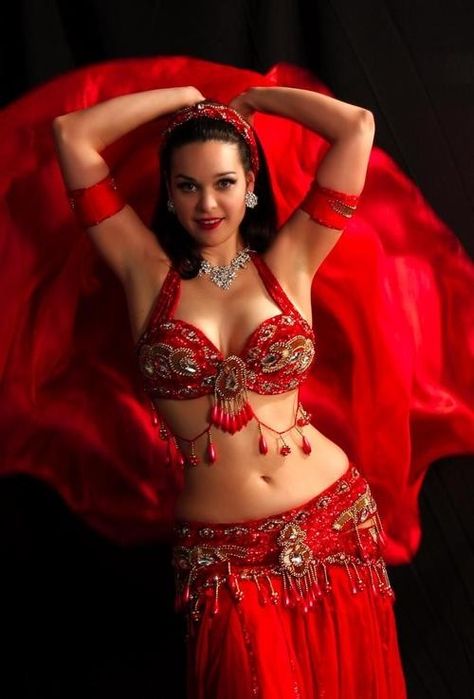 In this four-part course, learn the fundamentals of Datura belly dancing through a slow-moving video that breaks down the steps from start to finish. Before long, you will be dancing the Duturna like a pro. 
Online bellydance classes are fun and begin with a refreshing warm-up and a cooling down period at the end of class while teaching new skills of hip bumps, glute locks, chest lifts, pivots, and more.
Take this course
Sign up for a selection of challenging yet fun online classes that breaks down belly dance moves into simple lessons.
Suitable for any skill level, there are a variety of online courses to meet any comfort zone, from beginner to advanced. 
Connect to the history of belly dancing through movement and music that will get you in the mood for dancing. Choose from a selection of fitness levels and learn belly dancing from the comfort of your home.
Take your belly dancing to the next step with these easy-to-follow online classes as you slowly develop the skills necessary to acquire the art of belly dancing in the comfort of your living room.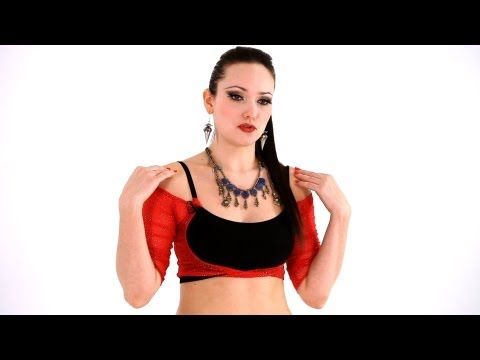 Take this course
Discover the basics of belly dancing with this beginner online class through mastering hip lifts, arm rotations, movements, drops, and more.
Advance your belly dancing skills to include combinations, individual choreography, and precision techniques. Enjoy intense fitness, core building, and muscle strengthening in this unique beginner belly dancing class.
Suitable for all skill levels, this online course teaches the fundamentals of belly dancing in a fun and easy-to-follow instructional video.
Have fun while getting fit and strengthening your core muscles, legs, arms, and body during the process of learning new dance moves. 

Watch this video on YouTube
Take this course
Through repetition of dance steps, this online course offers your memory a chance to retain dance moves through slow-paced repetition of the same steps.
Learn belly dance moves through easy-to-follow instructions that enhance muscle memory.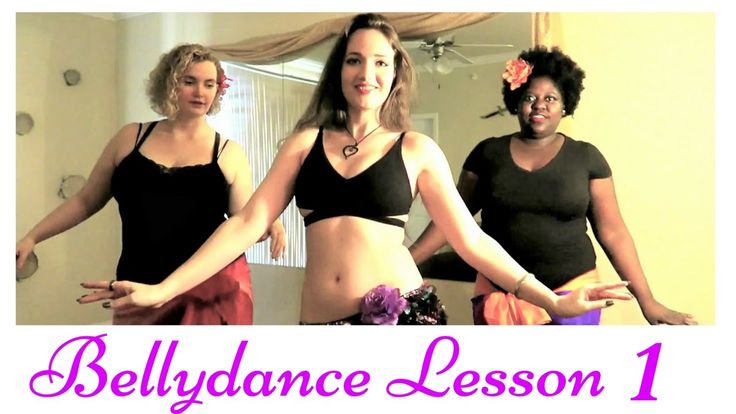 Other benefits of this unique online course include building belly dancing skills from the basic level upwards, lessons taught by a professional instructor, increasing endurance and energy levels, and more.
Follow along with this one-of-a-kind online course with or without a partner. Even if you do not have a partner, this online class offers the perfect dance mate for any skill level, from beginner to advanced. This course is entertaining and offers a full-body workout as you learn new belly dancing skills through repetitive dance moves that stick.
Take this course
Learn the skills necessary to become a single veil dancer. Discover veil moves, twists, turns, and techniques that help you master these skills. This class teaches you how to recover from tangled veils and unexpected mishaps.
Have fun dancing to the beat of this beginner's belly dancing course with an advanced instructor with over ten years of belly dancing experience while keeping in shape and toning your core, legs, arms, and back muscles.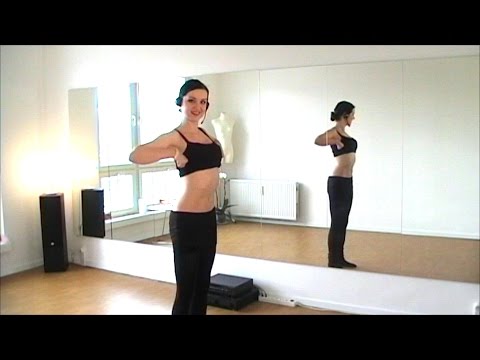 Perfect for dancers who are beginners or intermediates interested in learning belly dance moves with a veil. This two-hour downloadable course allows you to rewatch the videos at any time.
You will also receive a certificate of completion when you have finished the course. 
Take this course
Join this online professional team of belly dance instructors eager to teach belly dancing through weekly zoom meetings. 
Learn step-by-step classical and middle-eastern traditional belly dancing from the comfort of your home. Develop a connection with your body through demonstrated techniques and moves.
Online belly dance classes are first-come, first-serve, so book your reservation early to reserve your spot in this unique dance class. Enjoy learning belly dancing skills while burning calories, keeping in shape, and strengthening your core in this unique online belly dancing course. 
15. Beginners Bellydance Tutorial By Lalah Isaac
Beginners Bellydance Tutorial | By Leilah Isaac

Watch this video on YouTube
This free 25-minute youtube tutorial teaches a lesson on belly dancing techniques for beginner students.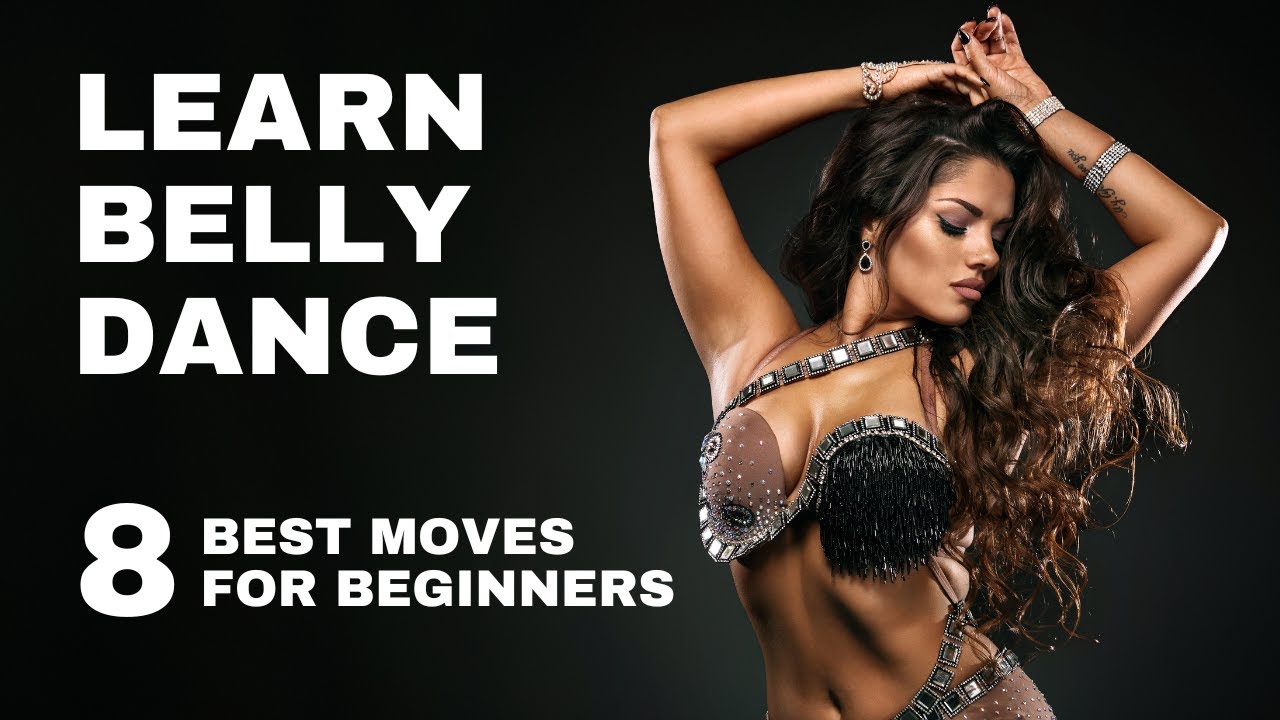 Learn stretching techniques in a warm-up before the session begins. Stretch your arms, hips, legs, and core. 
In this fun and exciting lesson, learn hip thrusts, shimmies, dance step routines, combinations, and more as you stretch your core muscles and give your whole body exercise in this unique way to learn belly dancing and stay in shape at the same time.
When you have finished this tutorial, you should have learned the basic skills of belly dancing while sharing a few smiles during the process.
Frequently Asked Questions
The thought of learning belly dancing can be daunting as much as intriguing at first.
To help you better understand the nature of belly dancing and everything pertaining to learning it, here are the answers to some of the most frequently asked questions about belly dancing. 
Is it hard to learn belly dancing?
Belly dancing can be challenging to learn. However, the more you practice the dance moves, the easier they will become.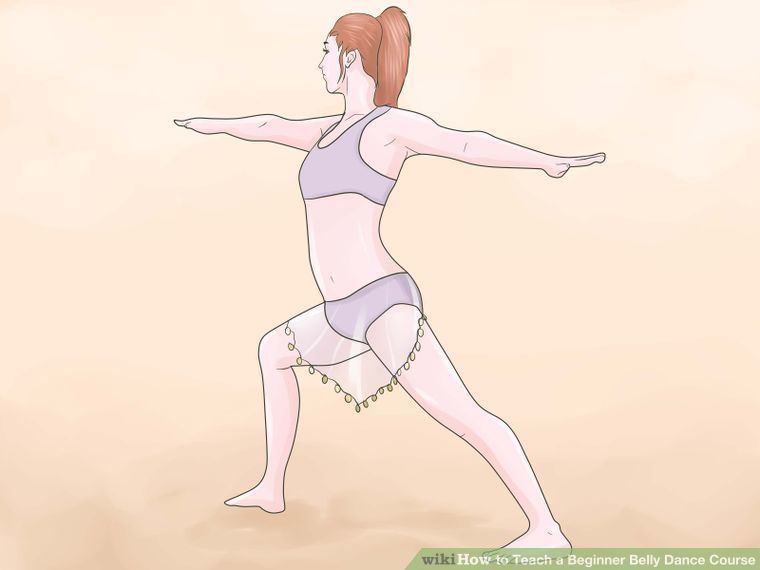 Belly dancing requires specific movements and flexibility that may take some time to catch on. But, once you grasp the concept of the rhythm ad moves, you will soon become better at the dance moves.
Is belly dance good for weight loss?
Yes, belly dancing is an excellent way to keep in shape and lose weight. Besides helping you burn extra calories, belly dancing also improves muscle control and tones your body. Belly dancing offers a fun way to lose weight and keep your figure in tip-top shape. 
How can I learn belly dance at home?
To learn belly dancing at home, look for an online course that interests you. There are great online resources available nowadays that offer paid classes for beginners interested in belly dance. You can also first check out some YouTube videos and browse the internet for free tutorials to try before deciding if you wish to pay for online classes.
Can you teach yourself belly dancing?
Belly dancing is an intricate dance that perfectly fits the saying easy to learn, hard to master.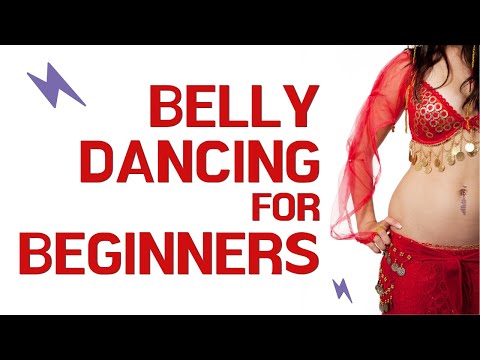 Anyone can try it and become better at it, depending on how much time and effort they're willing to put in. Moreover, the beginner dance moves are relatively slow and gentle, so it's unlikely that you will hurt your body performing certain moves wrong while learning belly dancing by yourself.
How do belly dancers learn for beginners?
Beginner belly dancers learn from simple step-by-step beginner classes that teach the basic movements and skills required to become a belly dancer. After you grasp the basic dance movements, you can advance to higher skill levels. An ideal belly dancing class is one that teaches skills suitable for your level of expertise to ensure steady progress.
Does belly dancing give you a smaller waist?
Belly dancing works your core muscles and involves the hips, back, and waist movements that can result in a smaller waist over time. Furthermore, it activates the muscles we rarely use, so you will see those areas of your body slimming and toning.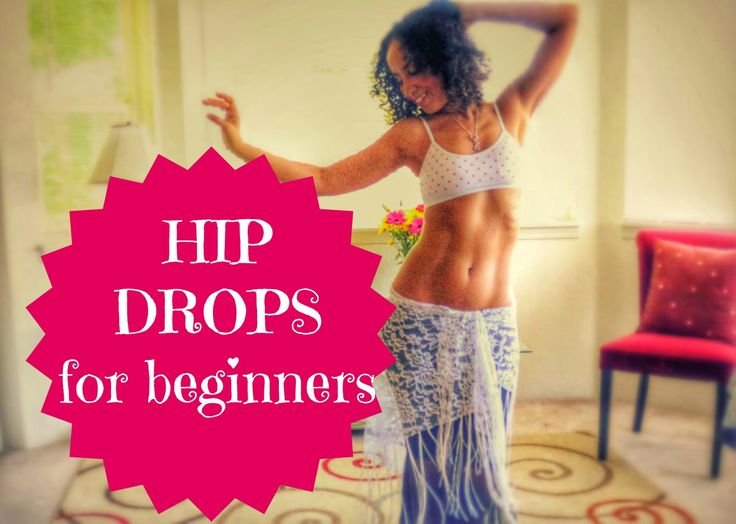 How do belly dancers get their bodies?
Belly dancing is a great physical workout that exercises your entire body, including your arms, legs, and core muscles, which promotes weight loss and tightens and firms your body. Belly dancers get their bodies through a vigorous workout each time they belly dance.
Is belly dancing inappropriate?
Belly dancing is a skilled dance that requires talent and body movement that is appropriate for anyone, including men, women, and children of all ages. Belly dancing is not inappropriate when it is performed in a traditional style and form. It is a popular dance with a long history in many cultures worldwide.
Why do belly dancers cover their faces?
Veils worn in ancient times signified a social status offering a barrier between people. A veil was also worn as a religious tradition to cover the face for modesty. Covering the face and body in belly dancing is still practiced to symbolize worldliness and sexuality today.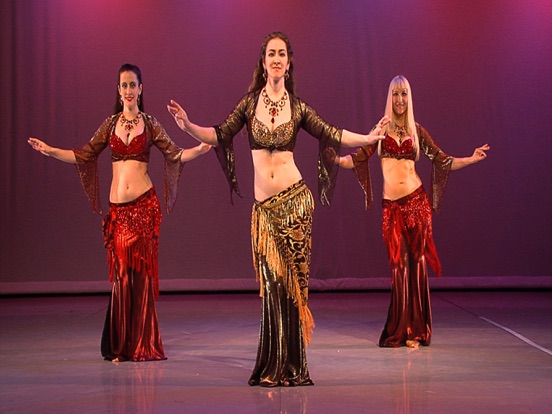 What do belly dancers wear underneath?
Belly dancers wear traditional underwear or briefs under their costumes. Alternatively, they can wear leggings, jazz-style pants, yoga pants, or shorts underneath skirts. On the top, dancers often wear a sports bra or tank top that offers full support for the vigorous movement involved in belly dancing. Besides comfort, the ability to move freely is essential for belly dancers.
Which country has the best belly dancers?
Egypt is known to have some of the best tribal style belly dancers in the world. You can often see live belly dance performers in luxury hotels and various live performances. Other locations known for great belly dancers include Turkey, Morocco, Lebanon, and Saudi Arabia, among others. 
Resources
10 Myths About Belly Dancing – WorldBellyDance
Belly Dance History – Love To Know
Maira, S., 2008. Belly dancing: Arab-face, Orientalist feminism, and US empire. American Quarterly, 60(2), pp. 317-345.
Wright, J. and Dreyfus, S., 1998. Belly dancing: A feminist project?. Women in sport and physical activity journal, 7(2), pp.95-114.
Al-Rawi, R.F., 2012. Grandmother's secrets: The ancient rituals and healing power of belly dancing. Interlink Publishing.
Keft-Kennedy, V., 2005. Representing the belly-dancing body: feminism, orientalism, and the grotesque.
Conclusion
Belly dancing is a unique form of exercise that helps keep you in shape and strengthens and firms your stomach muscles, legs, arms, hips, and back. Who would have guessed that exercising could be so much fun? 
As you can see from this article, there are several incredible options for online instructional classes available if you are interested in learning the art of belly dancing by a qualified instructor, online and at your own pace.
I hope you have enjoyed the list of online belly dance classes that we found for you. 
If you know of any other online belly dancing classes we forgot to mention, please tell us about them in the comment section below.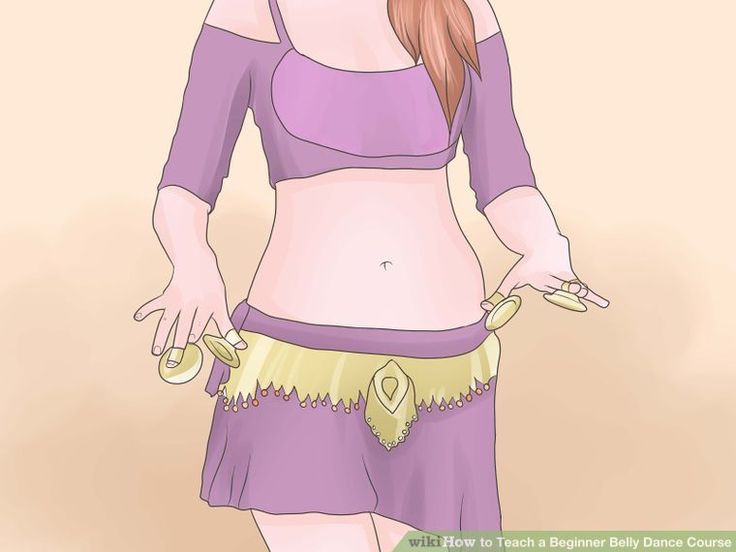 We would love to hear from you.
0 0 votes
Article Rating
Share this article:
Kiara Patel began dancing at the age of 10. During her years as a dancer, Kiara trained in many styles including: Bollywood, Ballet, Hip Hop, Acrobatics, and Contemporary.
As a Dance Teacher, Kiara feels that it is important for her students to feel confident, motivated and inspired at all times and that they are in an environment they feel comfortable in.
Recommended Reading
how to learn belly dancing at home
Do you want to learn how to dance belly dance correctly? It is enough to learn a few basic movements and add a special mood to them. We have compiled detailed instructions on how to learn belly dancing so that you can dance no worse than a Colombian pop star.
Tatyana Shamanina
Tags:
weight loss
Dancing
How To
Slim stomach
incendiary dance
Shutterstock
How to learn to dance a beautiful oriental belly dance at home? Of course, it's not easy.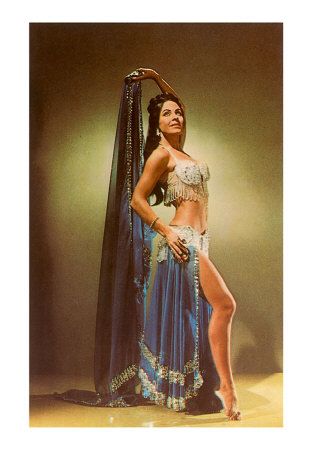 Nevertheless, it is easier to dance it at home than any other dance style. Especially if you have never been into dancing before.
Basic movements
Stand with your feet together and your arms at your sides. Then slightly bend your knees and raise your chest - this is the starting position for starting any movement in the belly dance. For smooth movements in the dance, you need to tighten the muscles of the lower abdomen and engage the pelvis.
Bend both knees. Then straighten your right leg to lift your right thigh up. Then lift the pelvis up to the chest, while the upper body should not be involved. The heels must not be lifted off the ground during this movement. When you "pull" up your right hip, lower it and repeat the movement with your left. Namely, straighten your left leg and lift your left hip up.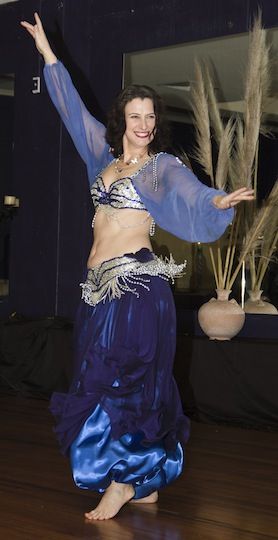 Repeat hip lift on both sides at a faster pace. Do not pause - first lift the right thigh up, and then smoothly - the left. At an accelerated pace, the hips will swing quickly from side to side - now you know how to perform the shimmy movement.
Start in the starting position with the right foot on the floor and the left foot slightly extended, about a few inches forward with the heel raised. Then bend both knees and keep your chest and arms up. Then straighten your left leg, lift your left thigh and immediately lower it to the level of your right thigh. At the same time, keep your right leg bent during the movement. Next, repeat the mini-bunch at a fast pace so that it looks smooth, without pauses and breaks.
How to quickly learn belly dancing at home? Easy, the main thing is not to miss a single basic movement, including the "tummy".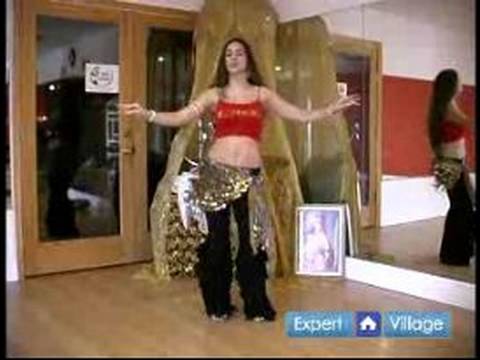 Starting position - feet are on the floor, the upper body is raised, and relaxed arms are at the sides. Then slightly bend your knees and tighten the muscles of your upper abdomen, pulling them in. Then relax your stomach and tense only the muscles of the lower abdomen. Consistently alternate, pulling in the lower, then the upper press. Repeat the movement smoothly and without pauses.
The last basic movement that will help you understand how to dance belly dance correctly. The starting position is a raised chest, arms are located on the sides, legs are together, and the feet are on the floor. Next, we pull the chest up to the end so that the shoulder blades seem to slide along the back. Then lower your chest back down. Repeat the link at a fast pace, while alternately contracting the abdominal muscles.
Why do home belly dancing?
Oriental dance will help not only lose weight, but also cope with various pains.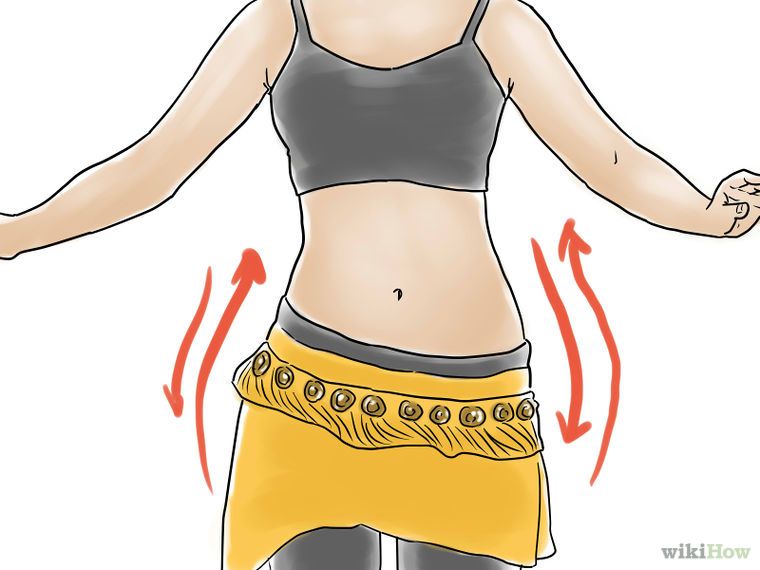 Gentle movements increase the flow of synovial fluid (natural lubricant) in the joints, and also tone the back muscles, which improves posture and prevents back pain.
How to learn belly dancing at home and lose weight? Easy - one hour session will help burn up to 300 calories.
Belly dancing tones the abdominal and pelvic muscles involved in childbirth.
Oriental belly dance is not only beautiful, but also healing. The dance feels like a session of physical and psychological relaxation.
Soothing dance bands help reduce pelvic congestion, which improves circulation and relieves PMS pain.
Learning belly dance at home - video lessons, basic rules
Sophie Shine
Muscular gymnastics specialist, medical psychologist, Сolady magazine expert
Subscribe
Reading time: 4 minutes
It is quite possible to learn belly dancing at home. We will tell COLADY about what is needed for this.
Pixabay Photo
How to start learning belly dance for beginners at home - paraphernalia and basic rules
Belly dancing requires a woman to be able to relax those muscle groups that are not involved in work at the moment. Only in this way can a dancer perform dance movements for thirty minutes.
Belly dance lessons will require lady to form her own sexual image as a dancer. You can completely immerse yourself in the world of oriental dance only by creating your own image.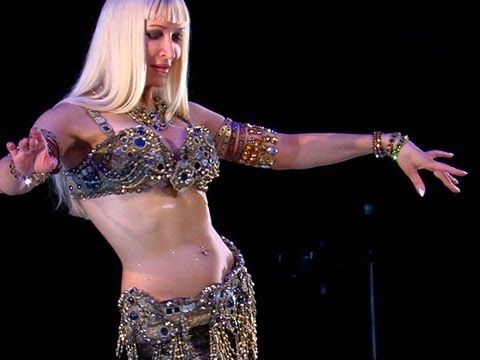 An important role here is played by costume, jewelry and, of course, makeup. All of the above will focus on the sexuality and femininity of an oriental dancer.
In order to choose the right clothes for dancing, you should know that in the first months of the figure of a woman will change significantly . The waist will become more refined, and excess fat will disappear. It is recommended to purchase some elements of the attire for oriental dances after some time has passed.
For beginners, belly dance is better to dance in combination short top with breeches or leggings.
Later, a woman can complete her look with a loincloth with coins , which create the intended mood during training.
With regard to shoes for belly dancing, we recall that for a long time there has been a tendency to dance oriental dances barefoot, thus marking an inseparable connection with the Earth. For women who don't want to dance barefoot, can wear ballerinas, shoes or socks.
In order to harmoniously and correctly perform belly dance, a woman must be well versed in the styles of oriental dances, know their differences, and also know what costume, music and vocabulary correspond to a certain style.

Video belly dance lessons for beginners - basic movements
Video: belly dance - first lessons
A notable element of belly dance is "rocking chair". To perform this movement, a woman should rise on tiptoe with her legs placed together, bend them slightly at the knees and mentally draw a vertical line through the navel. Along this line, you need to smoothly move your hips so that the navel remains in place. You can do dance elements up - down or forward - backward.
- in the vertical plane , put your feet together, rise to your toes and bend your knees a little. In turn, we pull up to the armpits of the thigh so that the location of the navel remains unchanged. This element of the dance can also be performed moving forward.
To perform movements in a perpendicular plane (forward - backward) we stand on a full foot, bend our knees a little. Bending the lower back as much as possible, we take the pelvis back. We lead it forward and pull the pubis to the navel. Plastically moving the hips, we describe a semicircle. The center of the circle is in the navel. Accelerating the pace, we switch to shaking the stomach.
The next element of belly dance is "pendulum" . To perform the exercise from top to bottom, up to the armpit, we raise the right thigh, bring it to the right and lower it down, raising the left thigh to the armpit.
Pendulum from below - up is performed by bringing the right thigh further to the side. By lifting the heel off the floor, the thigh is pulled towards the armpit. Diagonally lower the right thigh, lifting the left thigh up to the armpit.
Hip circles. Don't forget - while dancing the element, you need to make sure that the back remains straight. In the horizontal plane, we mentally imagine a circle for ourselves. We strive to outline it from behind with the buttocks, bending the lower back as much as possible. In front, you need to get the pubis on the stomach as much as possible.
Reset wheels.