How to become a successful dancer
The Four Things You Need For A Successful Career In Dance
Posted on by Helen Kantilaftis
Author: Michelle Potterf, Chair, Dance Department, New York Film Academy

So what does it take to have a successful career in dance?
Hard Work
First and foremost, it is hard work and dedication. Professional dancers never get their break by being lazy. You have to dream big! But, you also have to put in hours of hard work.
Knowledge
You must be knowledgeable about your craft. We often think of dance as a purely physical art form. But, the best dancers are also smart dancers. You are often expected to pick up choreography quickly, reverse combinations and know time signatures in music. In addition to that, a dancer should learn about the history of dance and how each genre originated.
There are many different styles and schools of ballet; do you know the different schools of thought for each style? Who are the big legendary Broadway choreographers and what shows did they choreograph? What are the major differences between Broadway Style Tap dancing and the Rhythm Tap style? Knowledge is power and the more informed you are the better your chances of success.
Diversity
You should also study as many different styles of dance as possible. Yes, you may focus on one specific dance genre but, it is important to be well versed in all different styles. Versatility is highly important in the field of dance. So, explore as many different genres and styles as possible. If you are specializing on one specific genre, exploring different ways your body can move will only help to improve your dancing in your specific genre.
When you leave school and begin your audition journey, you may attend several different auditions where the choreographer needs to see your ballet technique, a tap routine and a Hip hop dance all in one day.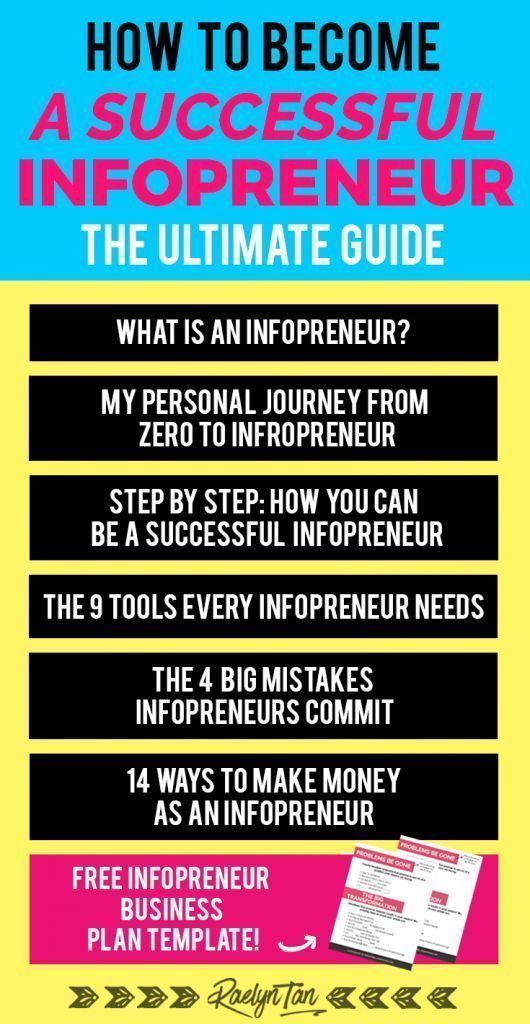 Therefore, make it your mission to study multiple genres of dance because the more well rounded you are as a dancer, the more employable you will be.
Marketing
As a dancer your product is you! You must learn to market yourself. You will need a resume and a professional headshot as well as full body dancer photos. You should also develop a reel that showcases you as a dancer.
We are lucky to have great modern technology, so use it to your advantage by setting up a social media page that is dedicated to your life as a dancer. Network, Network, Network!!! Talking to co-workers, friends and family about your goals will help to spread the word of your aspirations to be a dancer. You never know where a connection could lead.
The life of a professional dancer is never easy but, the rewards are remarkable. If you can remember to always work hard, dream big and believe in yourself, you are well on your way to a career in dance.
The Four Things You Need For A Successful Career In Dance by Helen Kantilaftis
7 Habits of Highly Successful Dancers
The dance industry is overflowing with artists who have hit the big time, left their marks and made their wildest dreams come true.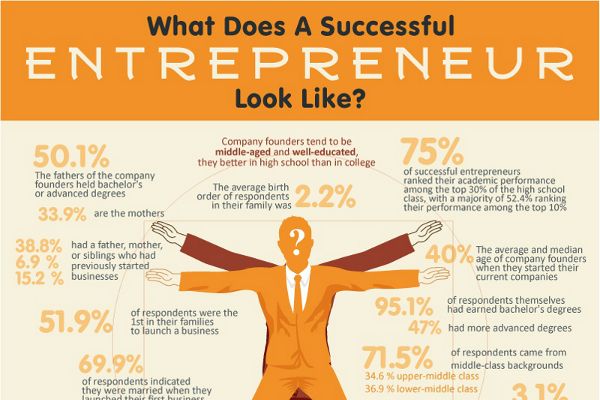 But how did they do it?
You've likely heard of the best-selling book The 7 Habits of Highly Effective People, by Stephen R. Covey. Well, we thought it was high time we applied this concept to the dance industry. What seven habits do the pros maintain that help them stand out above the pack and reach their goals? What rituals aided their success? Here, seven dancers whose careers are #goals share what's in their secret sauce. (You may be surprised to hear what truly makes all the difference!)
1. They know their weaknesses, and problem-solve to work around them
View this post on Instagram

A post shared by Beckanne Sisk (@beckannesisk)
Take Ballet West principal dancer Beckanne Sisk: "I'm on the slower end of picking up choreography—it always takes me longer than others," she says.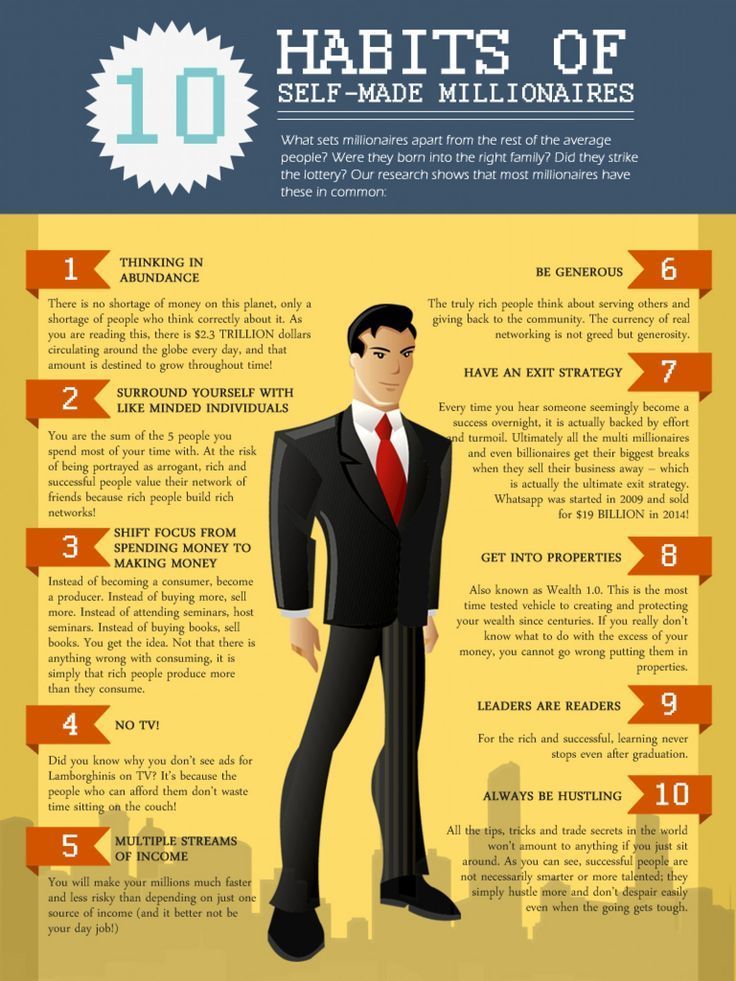 "On top of that, I tend to be so in-the-moment when I'm onstage, that when I start to think about what I'm doing, things go wrong." To help herself manage these compounded hurdles, she's worked out a solution. "Before every entrance, I quickly go over everything in my head to be sure I'm solid. That way, I'm prepared," Sisk says.
When dancers humble themselves and recognize the skills they lack, they're able to take steps to solve them, ultimately making them better artists and individuals.
2. They have routines that foster gratitude and allow them to live in the present
View this post on Instagram

A post shared by Brittany Parks (@bp_parks)
"Ever since I read Twyla Tharp'sThe Creative Habit, I've established a daily routine," says Brittany Parks, whose credits include dancing for Beyoncé.
"I practice it because it gives me peace of mind. It's not about committing to a bunch of things each morning, but rather trying to do a few things that help me settle into my day with openness."
Part of Parks' morning routine includes a guided meditation from the podcast The Daily Shine that she says helps her stay present, rather than worry about the next job. "I'm 32, and I've been in this business since I was 19," she says. "I've been blessed to go-go-go. But somewhere after Beyoncé and 'Glee,' I was too worried about what was next. I had to pause for a moment and realize, 'Girl, look at where you're at!' "
This practice of mindfulness and gratitude allows her to embrace her time as a dancer, rather than rush through it. Veteran dancers appreciate that when we release ourselves from worry, we can more fully enjoy the opportunities that come.
3. They don't make excuses
View this post on Instagram

A post shared by Fik-Shun Stegall (@dance10fikshun)
While successful dancers prioritize their mental and physical health, they don't withdraw when it's time to put in the work. They understand the power of discipline and commitment.
"I've made a habit out of not making excuses," says "So You Think You Can Dance" Season 10 winner Fik-Shun. "I train for one hour, every day, no matter what. Anytime I feel like I don't want to, I tell myself, 'No excuses. If you don't put in the work, you stay stagnant and get left behind.' A lot of the time, we wake up tired and not wanting to do stuff, but if you make a daily habit of working toward something, you'll reach your dreams."
4. They break big dreams down into small, attainable goals
View this post on Instagram

A post shared by Danelle Morgan (@danellemorgan)
"Keeping your eye on the big dream you want to achieve is amazing, but it can also be overwhelming," Radio City Rockette Danelle Morgan says.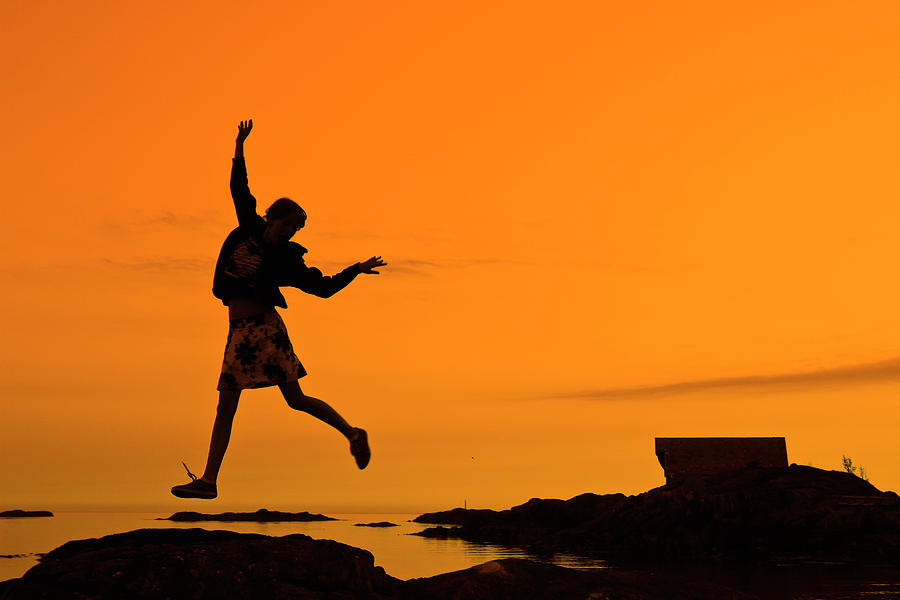 "I break things down into smaller goals that will help me reach the big one. So, for example, if my goal is to be a Radio City Rockette, I know I will need to do a double pirouette and eye-high kicks in the audition. My smaller goals will include perfecting my kicks and my pirouettes. As I master them, they bring me closer to my big goal."
True pros don't shrink at the thought of climbing mountains in their careers. They simply take it one step at a time until they reach the top.
5. They practice improvisation
View this post on Instagram

A post shared by Xin Ying 辛颖 (@xin_ying_dance)
Dancers often discover their unique voices through improvisation, and subsequently use the practice to challenge barriers.
"I improv at least once or twice per week—sometimes daily," says Martha Graham Dance Company principal Xin Ying.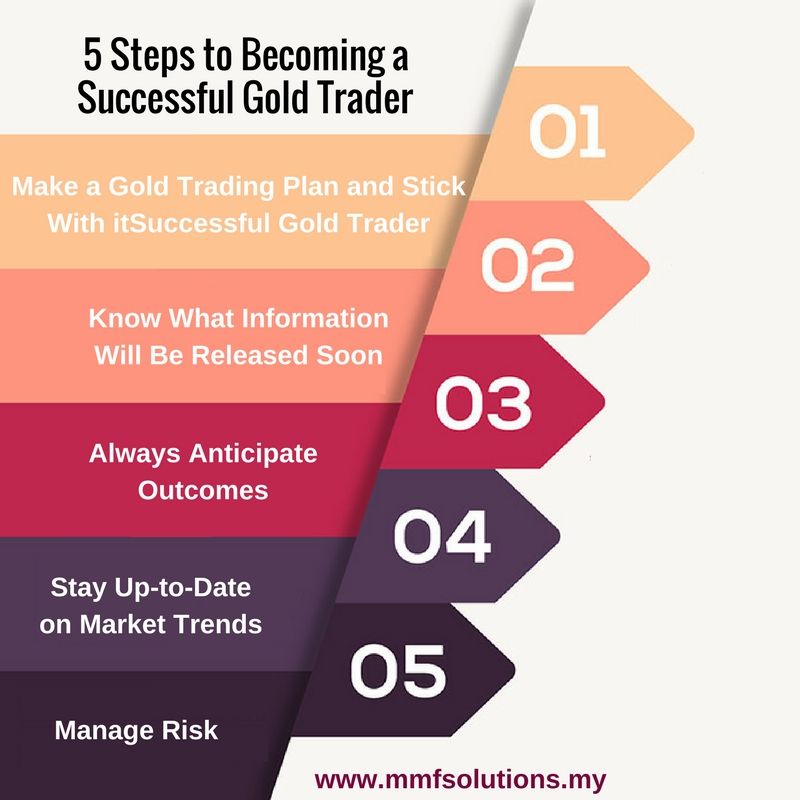 "That has been part of clearing my mind and body, and breaking old patterns of movement. It's a good training tool. I tend to put the things I don't like to do into my improv. Reverse turns are something my body doesn't do naturally, so I try to do that more. That has been helpful, because part of dancing is using your mind to conquer your body."
6. They cross-train
View this post on Instagram

A post shared by Artem (@theartemc)
Dancers who maintain long careers understand that cross-training is an essential component of avoiding injury and staying in the game. Whether it's to avoid imbalances in musculature (like when the right leg does 30 battements per show and the left leg turns into a noodle), or simply to strengthen the core for beautiful lifts and turns—highly successful dancers exercise.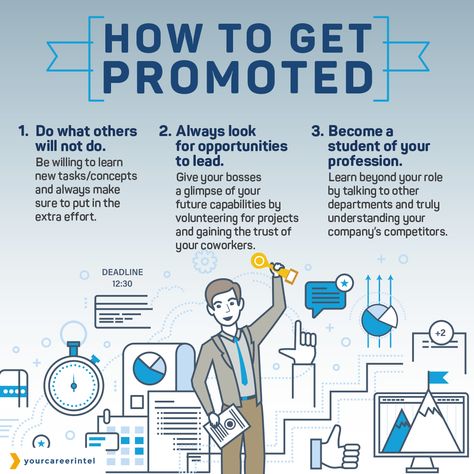 "You absolutely have to maintain your fitness," says Artem Chigvintsev, "Dancing with the Stars" pro and Season 29 mirrorball champion. "The gym is a must."
7. They lead rich lives outside of dance
View this post on Instagram

A post shared by Melanie Moore (@melaniekmoore)
"I believe making and prioritizing time to have experiences outside of performing is really important," says Melanie Moore, "SYTYCD" Season 8 winner and Broadway performer. "I'm often asked to play characters when I dance, and if I only eat, sleep and breathe my performance, I won't have much real-life experience to pull from. Take pieces about love and heartbreak—if you've never experienced either, it's going to be so much harder to manufacture those emotions."
"I was 19 when I did 'SYTYCD,' and at the time, I prioritized work so much, I never let life in.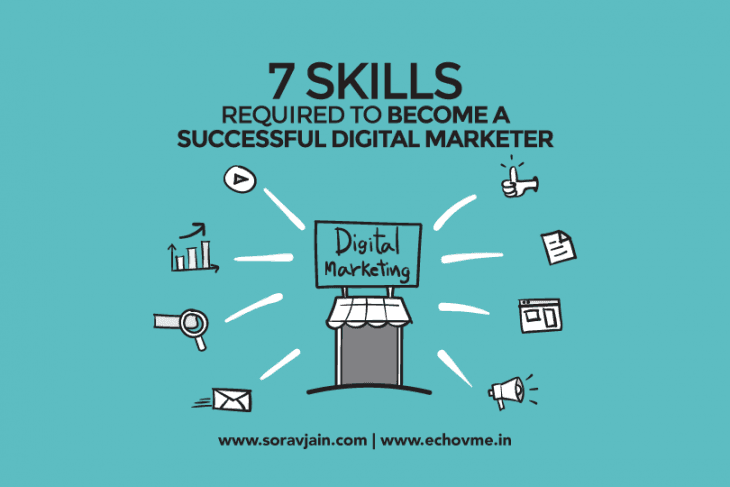 Over time, I've come to learn that careers are long. It's OK if you miss an audition for a vacation from time to time. Those experiences will enrich your life, and new opportunities will come," Moore says.
ᐅ How to become a dancer? | How do they become dancers?
Many people dream of working as a professional dancer, imagining fame, popularity and brilliance of spotlights. But how to become a dancer, what is needed for this? Let's find out!
To begin with, it is worth understanding that this is, first of all, hard work, and only a few are given to break onto the stage.
The profession of a dancer requires good physical shape and long training sessions.
  Contents:  
How to become a dancer?
How do you become a dancer from scratch?
Schools where one becomes a dancer
How to become a dancer without education?
How to become a good and successful dancer?
How to become a dancer?
Anyone can become a dancer.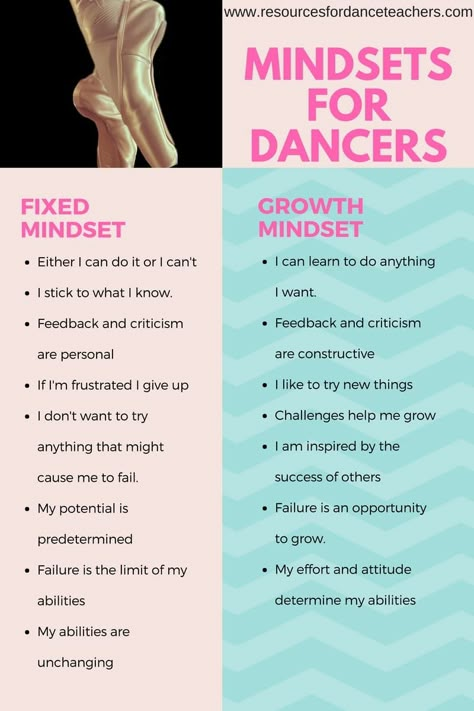 This does not require special education, somewhere to study, and all that is needed is to experience the pleasure of dancing. But that's if it's a hobby. Amateur and professional dancing, pleasure and work as a dancer are very different concepts.
I dream of becoming a professional dancer. How do they become dancers in general, what do you need to know and be able to do, how to start?
Unfortunately, and maybe fortunately, not all become successful dancers. To do this, you need not only to love to dance, but also to have a confident and strong desire to improve, overcoming difficulties.
In order to reach the top in the profession, it is not so much external data that is important, but attitude to business and diligence. With these qualities, you can become a good dancer, whose performances are pleasant to watch the audience.
How do you become a dancer from scratch?
In order to become a dancer from scratch, you need to be sure that this particular job will become the work of a lifetime.
Such a creative profession requires complete dedication and the ability to express vivid emotions.
In addition, you need to prepare physically and develop endurance. After all, rehearsals last many hours and take place almost every day.
Before you start mastering the profession, you need to decide on the style.
There are a huge number of them, and it is important to choose the most suitable one for yourself. When choosing, it is worth considering personal preferences and your level of physical fitness. For confidence, you can rehearse in front of a mirror.
Schools for becoming dancers
You can become a dancer after receiving a special education. To do this, you need to enter an art college or university. They are accepted here on the basis of nine and 11 classes, depending on the direction.
To enroll in a group, you need to pass a creative competition, for which you should prepare well. You also need to be ready to provide the results of the exam in Russian and literature.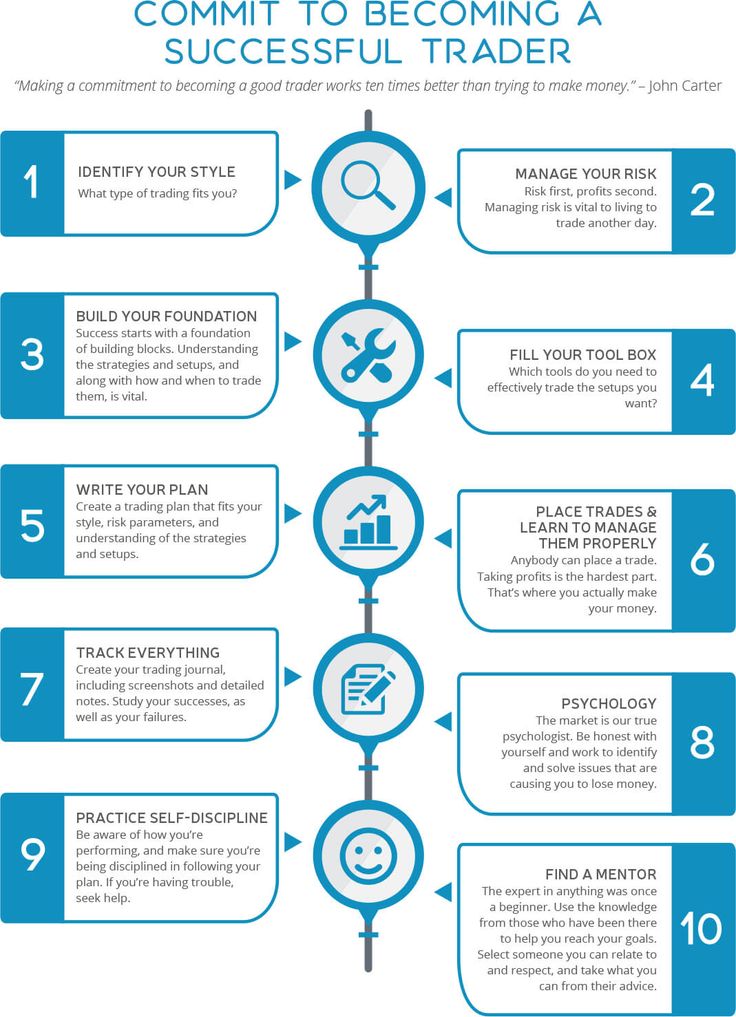 The exact list of subjects required for admission can be clarified at the educational institution.
Training to be a dancer in an educational institution is not yet a guarantee that you can become one.
Getting a professional education on the basis of a college or university will not yet give you the opportunity to become a dancer, but it is an opportunity to acquire all the necessary knowledge and skills.
Experienced teachers will help you develop your talent and fully reveal your creative potential. They will point out mistakes and help correct them. But a lot depends on the student. Therefore, the educational institution itself will not make you a dancer, it will only give you an opportunity.
For example, while studying, students have the opportunity to participate in many competitions and festivals, which will help them test their strength and even get a job offer.
How to become a dancer without education?
Many people become dancers without special education.
For this profession, attitude and talent are much more important. If a person truly loves to dance and develops his abilities, then he will be able to achieve considerable success. It is important to understand that a couple of hours of training three times a week is not enough to become a professional dancer. You have to work hard and hone your skills.
For beginner dancers, it is not so much the technique of performance that is important, but the development of endurance and the ability to express their emotions through body language. The presence of charisma and a bright personality distinguishes a good dancer from the rest. You need to be ready for constant hard training and strictly follow the regimen.
You can learn to dance professionally if you have good skills on your own. But it is better to seek help from professionals. To do this, there are many circles, courses and dance schools. There, in a fairly short time, you can master a certain dance style. Regular classes with a dance teacher will help develop physical endurance, learn basic dance moves, and develop talent in yourself.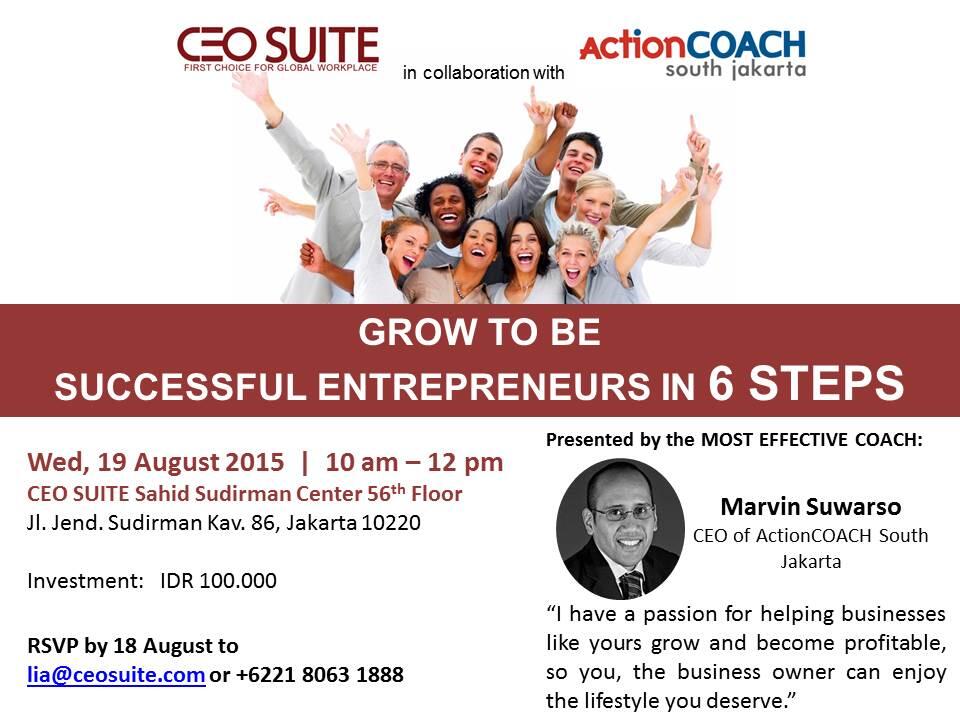 Members of clubs and dance schools often get the opportunity to participate in competitions and perform at concerts. This has a positive effect on emotional mood, increases confidence and gives you the opportunity to express yourself. Achievements in competitions will be a great addition to the portfolio of a novice dancer.
How to become a good and successful dancer?
In order to succeed and shine on stage, you will have to make a lot of effort. The most important qualities of a good dancer are charisma, perseverance and hard work.
The main thing is to choose this profession consciously and remember that behind the beauty and brilliance of dancers' performances there are constant training and heavy workloads.
And as mentioned above, one cannot become a dancer overnight, without proper preparation. You need to play sports and follow the necessary regimen. Only thanks to this, professional dancers cope with difficult numbers and exhausting rehearsals.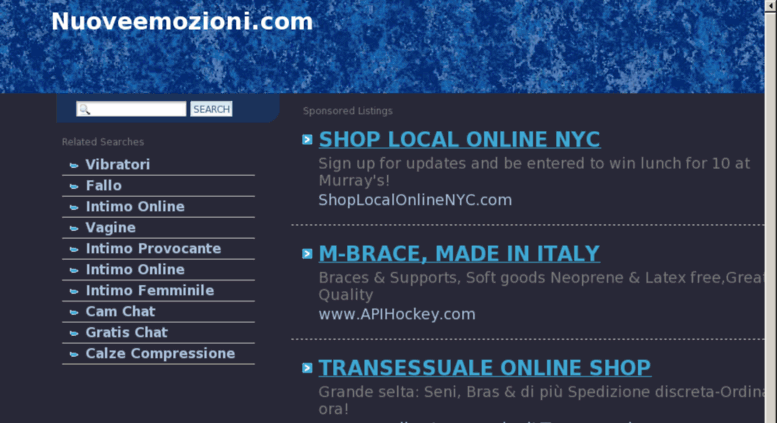 It is important to choose the most appropriate dance style for you. You can master it perfectly by completing training as a dancer in a professional educational institution. And for people who want to learn how to dance without going to college or university, there are many options for circles, courses and dance schools.
In any case, learning to dance professionally is much easier with a teacher. It will help you master all the dance moves and learn how to beautifully express emotions on stage with the help of dance.
How to become a professional dancer?
Many young people today do not just want to learn how to dance beautifully, but seriously dream of becoming a professional dancer. This unusual profession attracts romantics and connoisseurs of beauty.
More often only girls and young girls dream of becoming dancers, fascinated by the light and air images of ballerinas. Indeed, what could be more beautiful than shine on stage, receive flowers from fans every evening and listen to applause! This magical picture is mesmerizing, and the prospects become gray an office worker cause only bouts of melancholy.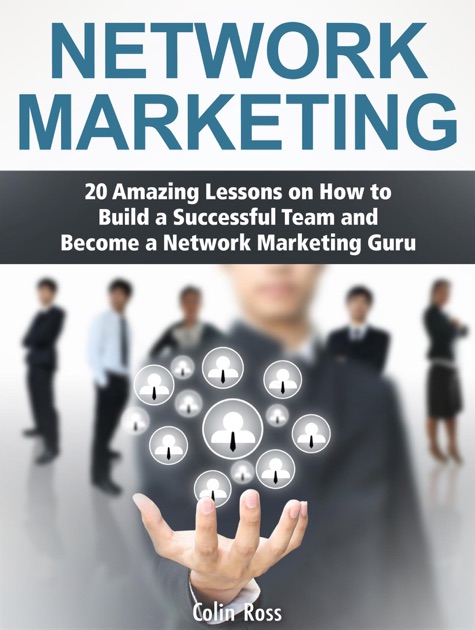 However the path to the top of a career as a professional dancer is not as easy as it could be appear at first glance. As in any business, this area is filled not only beauty and smiles, but also difficulties hidden from the eyes of the audience.
Before than to make a decision about choosing a profession, the future ballerina, as well as her parents should know what is hidden under the beautiful title of "ballet dancer". Costs note that in many professional groups the position of a dancer sounds as a "ballet dancer", regardless of the stylistic direction of the choreography.
Consider advantages and disadvantages of such a profession as "dancer" or "ballet dancer". Assessing them, it will be easier for you to make an important decision or to abandon it.
What Pros and prospects are given by the profession "ballet dancer"
- Excellent physical shape on throughout life. Professional dancers are distinguished good physical form.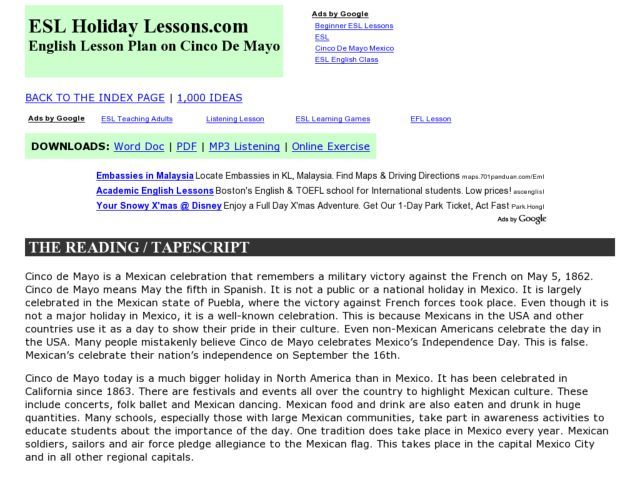 In order to have the correct posture, thin waist and tightened hips, dancers do not need to visit gyms and fitness clubs. The physical form remains ideal in the process of daily performance of their professional duties. Work schedule for dancers so saturated, and the physical load is so high, that all this is not allows people in this profession to gain excess weight.
- Opportunity to see the world in within the framework of professional activity. Occupation dancer associated with active touring activities. Typically the most famous choreographic groups visit major European cities, and all without exceptions continents and countries. Work schedule provides dancers a wonderful chance to see the world without spending your own money on it.
- Fame, admiration, recognition and love of the audience. An integral attribute dancer's professions are the love of the audience, applause and, finally, the real glory. Choreographic activity will become an ideal profession for those who childhood to strive for admiring glances and under the footlight feels like fish in the water.
Dancers on stage live a special life. Many people are attracted to profession with an incomparable feeling of flight and the release of adrenaline into the blood under thousands of admiring glances.
- Profession is a favorite occupation. Most often, dancers become by vocation those people for whom choreography is a favorite pastime that has become a profession. Highly it is difficult to imagine a good professional dancer who would not love my job. Here, more than anywhere else, burning eyes and emotional dedication. This becomes possible only if the dance is for of a person is the most favorite occupation in life and the only possible choice professions.
- The profession is related to beauty. The work of a dancer perfectly develops a sense of style. Professional dancers - some of the most beautiful people in ordinary, everyday life. Thanks to daily work with stage costume and make-up people of this profession harmoniously develop a sense of proportion and aesthetic perception.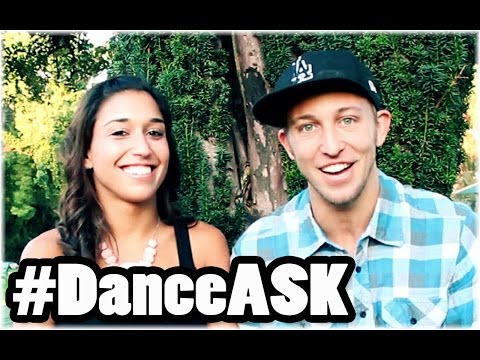 - Dancers are always in the focus of the media, on the TV screen. One one of the advantages of the profession is the fact that dancers can often be seen central television channels. Concerts with famous bands broadcast on TV quite often. In addition, dancers are often invited to participate in the filming of video clips and commercials. For many young people and girls, this becomes a significant incentive to choose dance art business of a lifetime.
- Possibility to create your own dance school. Very often a logical continuation the career of a dancer becomes the career of the owner of a choreographic school or dance group leader. This enticing prospect attracts very many future stars of the scene.
Underwater stones of dance art as a profession
- Daily physical labor. Having done choreography by their profession, young people must be prepared for the daily hard work. Many hours of training at the ballet barre, rehearsals and staging new dances, mastering unfamiliar styles, mandatory attendance master classes from famous choreographers, as well as evening performances on stage.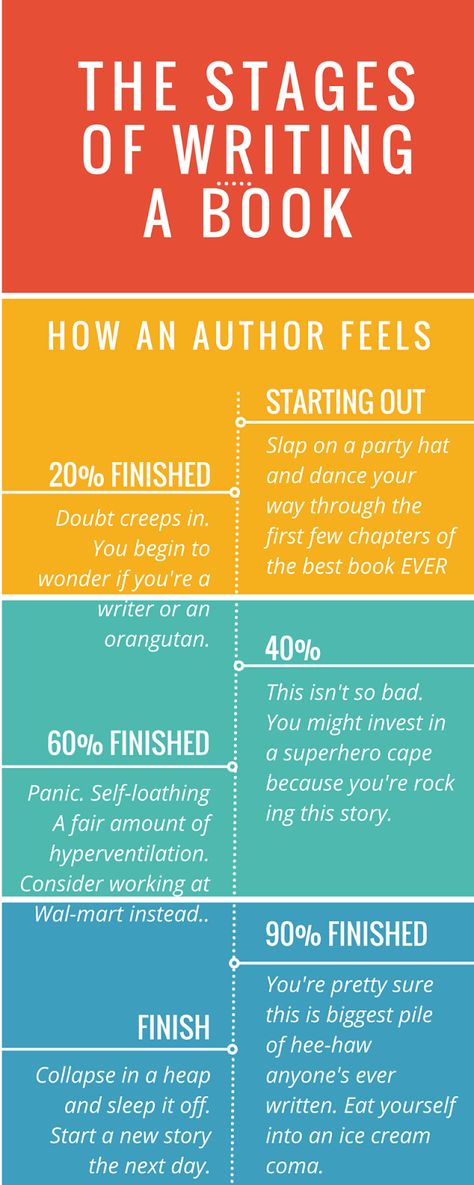 Often you will have to perform in open areas under the scorching sun in heavy suits. Becoming a dancer, you will no longer have the opportunity to relax, as it is necessary always keep yourself in shape.
- High risk of injury. Rare there is a dancer who has not experienced at least one professional injury. dancers hurt ankles, knees, tear back, damage ligaments. not excluded fractures and sprains. It must be remembered that the body is a working dancer's instrument. In case of damage, we can talk about professional unsuitability and parting with a career as a dancer.
- Age restrictions. Century the dancer is short. It is unlikely that you will be able to shine on stage and be a soloist after as a dancer turns 35 years old. Since this age is associated with the heyday vitality, sunset in the professional sphere can lead to unwanted psychological consequences, the development of depression and feelings of inferiority.
- Difficulty balancing work and personal life.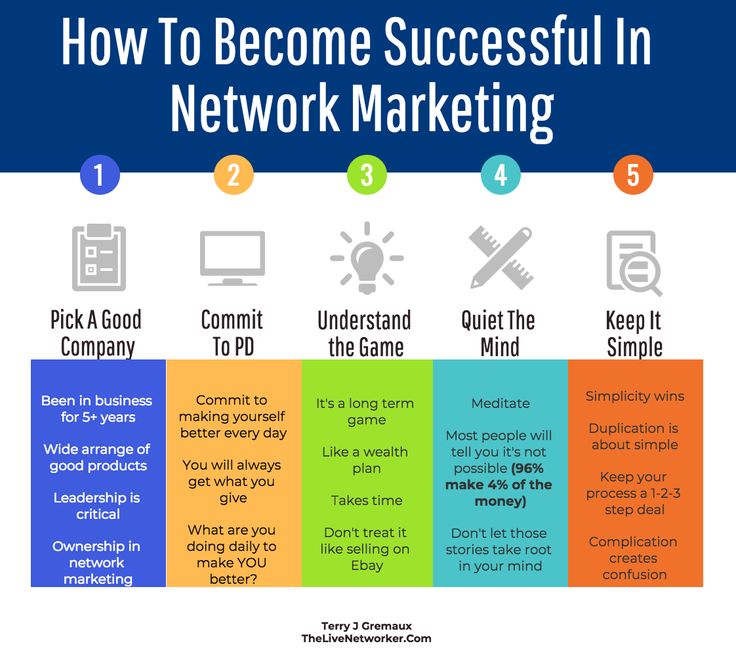 Unfortunately, very often professional dancers fail to create a family, become a happy mother and wife. Due to the tight touring schedule, the free time of the dancers is very limited. At the same time, heavy loads can cause hormonal disruptions and reproductive difficulties in women.
C where the dancer begins
For in order to become a dancer, first of all, you need to get an initial choreographic education. The most successful in the profession are those who I started dancing in early childhood, at the age of 5-6 years. Already at this time girls and boys are accepted into choreographic schools, which issue a certificate according to their ending. At this stage, a great responsibility lies with the parents, who should notice in time the giftedness and ability to dance in their child.
To make no mistake, just bring your child to the choreographic school for viewing. Here, experts will determine exactly how successful they can become.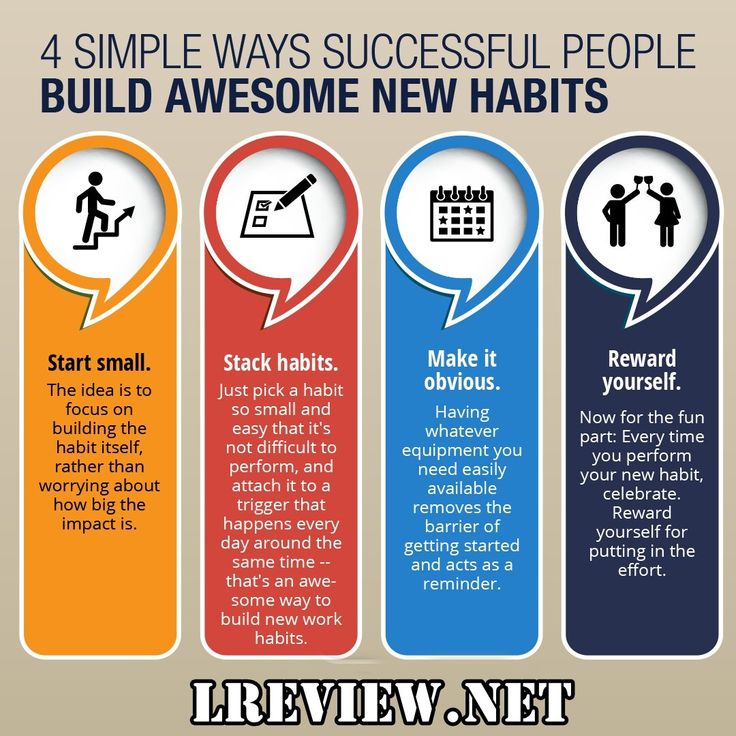 child in dance art. As a rule, to determine giftedness and the potential ability to learn to dance in a child is possible already at the age of 5 years.
Requirements to those entering choreographic schools
dance school, an aspiring dancer will need to continue their education. At the same time, it is desirable to constantly dance in some choreographic team, gaining performance experience.
How as a rule, choreographic schools, studios and colleges present to applicants similar requirements:
Talent, creative giftedness.
Musicality, perfect ear, sense of rhythm.
Compliance external and physical data to the requirements of the school, college or dance team.
school, the competition commission evaluates with prejudice such data of applicants, like height, weight, stretch, flexibility, plasticity, eversion, ballet length step, as well as the presence of an ear for music.