How to become a heat dancer
Heat dancer auditions to be held Sunday; registration details announced (UPDATE)
The Miami Heat have announced today that tryouts for their award-winning dance team will be held this Sunday, August 4th at the AmericanAirlines Arena along with pre-registration details to get you started on your dream of sharing the same stage as LeBron James, Dwyane Wade and the rest of the NBA Champions.
Sadly for us dudes, the 2013-14 Miami Heat Dancer audition is not open to the public so you'll just have to be patient until they pick the best of the hopefuls and set them loose at Heat games and events.
To audition, you'll need to be at least 18 years old and register for the event (don't worry, it's free). Because of the high volume of expected applicants, you're encouraged to pre-register for the event to avoid the long lines so you can walk right into the arena and show the judges what you have to offer the dance team.
To pre-register, go to http://heatexperience.com/heatdancerauditions to get a head start.
Your other option is to show up nice and early at Gate 3 of the AA Arena in which registration will begin at 11:00 AM. Free parking is available at the P2 parking garage at the arena.
For more info on the auditions, here's more from the Heat:
All hopefuls must bring a resume and headshot, a government issued ID and wear appropriate dance attire and non-marking footwear. All dancers must have flexible schedules for rehearsals, games, community and charitable appearances during the season.

Approximately 40 dancers from Sunday's tryouts will be selected for a four-day boot camp, which will better assess their skills, fitness, and dance ability. Boot camp will be held from Monday, August 5th through Thursday, August 8th from approximately 6:00 p.m. to 11:00 p.m. each night. HEAT Dancer Finals will be held Friday, August 9th at 7:00 p.m. at Miami-Dade County Auditorium located at 2901 West Flagler Street, Miami, FL 33135, where the 2013-14 HEAT Dancers will be announced.
If you simply must know more about the beautiful and talented Heat dance squad, here's more info:
The HEAT Dancers are the league's premier dance team. USA Today heralded the HEAT Dancers as "cutting edge," "well-drilled and hip." They have been featured on popular TV programs such as ESPN's The Season, MTV Hits, and MTV's My Super Sweet 16. The HEAT Dancers remain the only non-host city dance team invited to perform during the NBA All-Star Weekend festivities, wowing the audience in Houston during All-Star 2006. The HEAT Dancers were even celebrated on ESPN.com's "Page 2." In August 2006, Gregg Easterbrook wrote that "their allure is an indicator of a power shift -- the best-looking beach babes now congregate in South Florida, not California." Their appeal is global, having recently traveled to and performed in China, Istanbul, London, Germany, the British Virgin Islands, France, Thailand, Barbados and Spain.
Dancing for the HEAT also proves to be a gateway to the entertainment world, as several former HEAT Dancers have achieved stardom.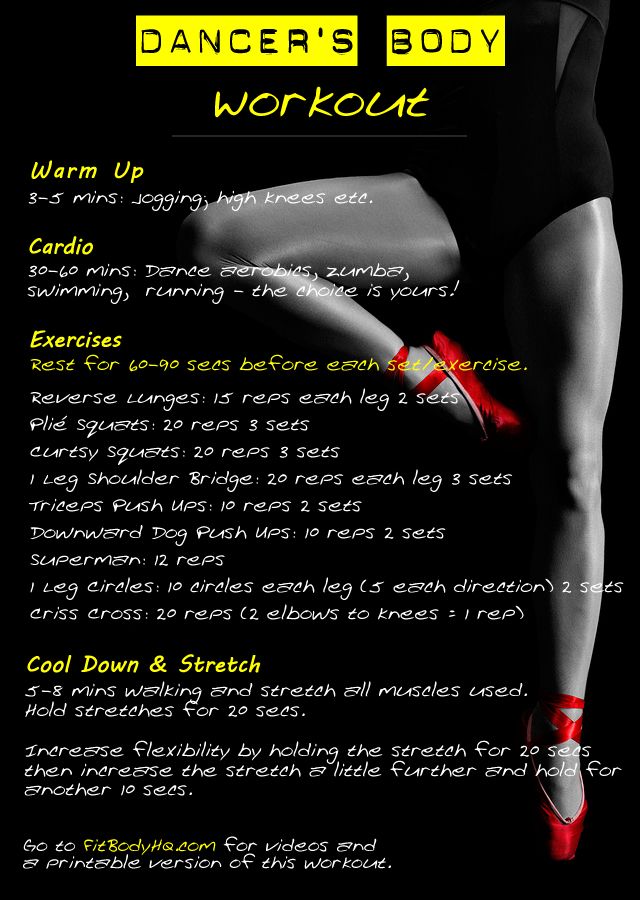 Trista Rehn (2000-02) was the star of the popular ABC reality series The Bachelorette, and has appeared in a number of other TV shows including The Bachelor, Dancing with the Stars and Fear Factor. Jessica Sutta (1999-02) is a former vocalist for the pop group Pussycat Dolls. Brooke Long (2005-06) was Suitcase No. 15 Model for the former NBC hit show Deal or No Deal and has appeared in blockbuster movies such as I Hope They Serve Beer In HelI. Layla El (2004-06) is a WWE Diva and the winner of the "2006 WWE $250,000 Diva Search." Johanna Gomez (2002-04), former co-host of the mun2 show fusion, currently serves as a reporter for Sun Sports / Fox Sports Florida as well as a co-host of the DJ Laz Morning Show on 106.7FM in Miami. Jamie Ruiz (2003-08), who stepped into the spotlight on the popular CW show Pussycat Dolls Present: Girlicious, is a member of the music group YLA.
More recently, Susie Garcia (2002-08) was one of the top 20 finalists on the 2008 season of FOX's So You Think You Can Dance? Traci Young (2002-09; 2010-11) along with a group of former HEAT Dancers, Karelix Alicea (2002-06; 2007-08), Gina Francis (2004-08), Christina Pagan (2007-08), and Michelle Burgos (2007-08), were part of the all-female dance group "Fly Khicks" on Season 3 of the popular MTV reality dance competition series Randy Jackson Presents America's Best Dance Crew.
In addition, HEAT Dancer Ashley Allen (2008-11) was one of 10 NBA dance team members to be featured in the 2009 Sports Illustrated Swimsuit Edition.
For more information about the Miami HEAT Dancers, please visit HEAT.com.
UPDATE: First round of the dancer audition is now complete.
More from Hot Hot Hoops:
Camby signs with Rockets, but Heat never made offer; Oden decision Monday?
What the Heat must do to keep LeBron James past this year
Miami Heat Player Countdown: #129-125
Heat announce 2013-14 preseason schedule
Miami Heat Player Countdown: #134-130
ICYMI: DeShawn Stevenson publicly lobbies for Heat roster spot; Yakhouba Diawara to try out for team: http://sbn.to/14Tt8HZ
Miami HEAT Dancers Auditions Set for July 18
The Miami HEAT Dancers auditions will take place on July 18th at FTX Arena.
https://twitter.com/HEATDancers/status/1404826579348373509
See below for details (from the Miami HEAT Dancers website):
THINK YOU HAVE WHAT IT TAKES TO BE PART OF THE MIAMI HEAT DANCERS?
Do you stand out in a crowd? Are you a rare performer who is unmistakable and unforgettable? Are you ready to dance among the entertainment industry's elite and perform on a global stage?
The Miami HEAT Dancers are a group of talented, dynamic, well-spoken women who are rising stars in the field of entertainment.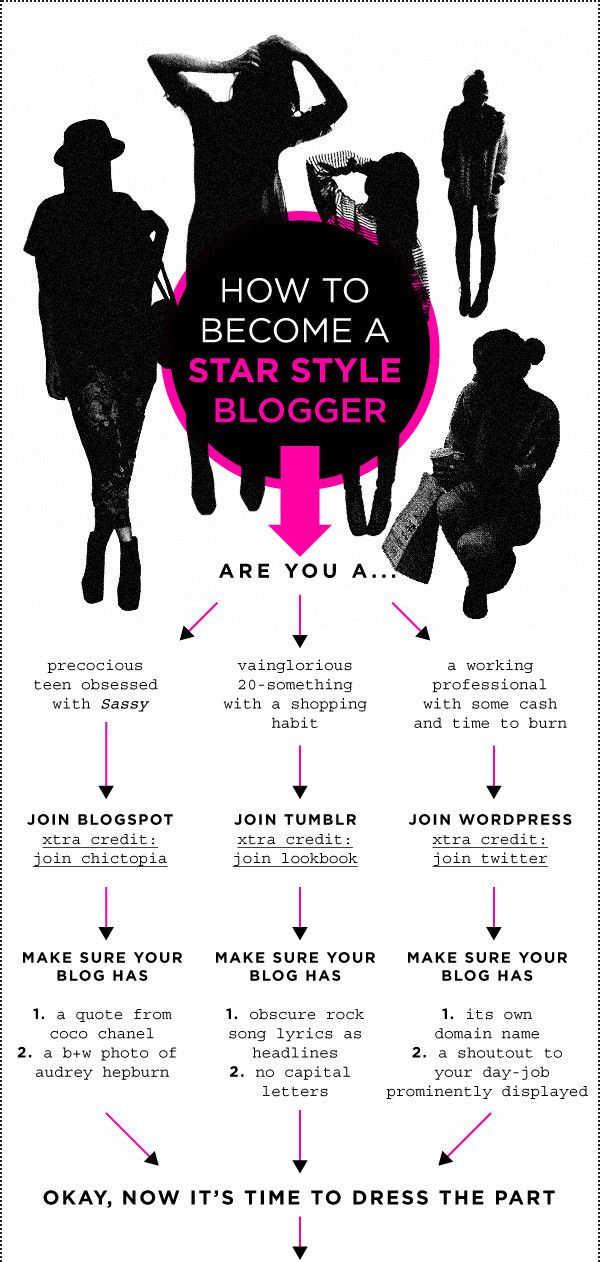 These women have done everything from dancing for the world's hottest artists to becoming leaders in their chosen career fields.
So if you're looking for warm weather, an elite dance squad and the opportunity to take your career to the next level, then it's time for you to audition to become a Miami HEAT Dancer.
Date: Sunday, July 18th, 2021. Registration 10:00am –11:00 am (If you pre-register you must arrive no later than 11:00am).
Location: FTX Arena, 601 Biscayne Blvd., Miami, FL 33132 (Enter through Gate 3 on the north side of the arena)
Parking: Free Parking in the P2 Parking Garage
Note: Must be at least 18 years old by July 18th, 2021. Please bring a government issued ID, resume, and head shot (not returnable).
This audition is closed to the public. Only audition candidates will be admitted.
Pre-Registration: Pre-registration will begin on Monday, July 1st and will close at 4:00pm on Thursday, July 15th.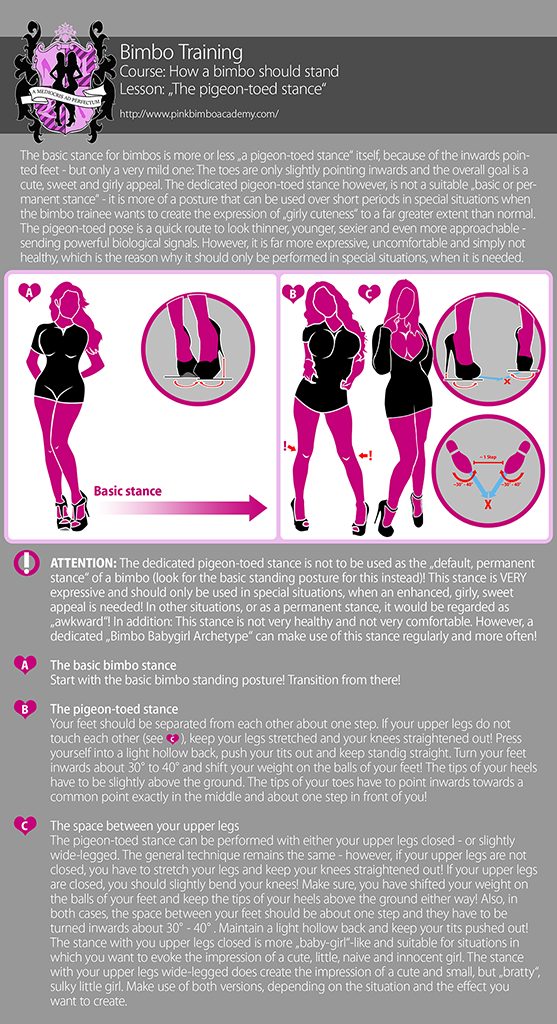 Training Camp: Dancers who make the final cut on July 18th need to be available from Monday, July 19th through Friday, July 23rd from approximately 6:00pm – 11:00pm. Finalists will participate in a dancer training camp. The final team will be selected on Friday, July 23rd.
Required Attire: A two-piece form-fitting outfit. No baggy clothes. Please wear FULL performance makeup. Dance or athletic shoes with non-marking soles (ABSOLUTELY NO HEELS, NO COMBAT BOOTS, AND NO SHOES WITH MARKING SOLES).
Requirements:
All dancers must be at least 18 years of age by July 18th, 2021
All dancers must bring a government issued ID, a dance or professional resume, and 5″x7″ headshot (not returnable).
All dancers must be a high school graduate or equivalent.
All dancers must have flexible evening schedules for rehearsals, games, and appearances during the season.
All dance team members for the 2021-2022 season will be required to attend several community/charity appearances.
All dance team members must have their own reliable transportation to attend games, rehearsals, and appearances.
At least 2 years of dance training is strongly recommended.
where to study, salary, pros and cons
Author: ProfGuide
Updated
Dancer is a person of art who performs rhythmic movements to music, taking part in theatrical performances, shows. The profession belongs to the type "a person is an artistic image", it requires excellent self-discipline and, of course, talent. Children who distinguish literature, physical education, music and singing from all school subjects can become dancers. By the way, the ProfGid career guidance center has recently developed an accurate career guidance test that will tell you which professions suit you, give an opinion about your personality type and intelligence. 9Ol000
Best colleges and academies for dancers
Best universities
Place of work
Salary
Salary of a dancer as of December 2022
Professional knowledge
Famous dancers
Examples of companies with vacancies as a dancer
Brief description
This profession has a rich history and is closely associated with the arts.
However, the success of dancers by more than 50% depends on dedication, endurance, self-discipline. A specialist can work independently, performing solo choreographic numbers, it is also worth highlighting pair and collective dances. There are a lot of types and techniques of this art direction:
ballet;
pop and folk dance;
historical dance and others.
See also:
Also distinguish styles such as street jazz, hip-hop, R'n'B, contemporary dance, street dance, etc. Dancers choose the style and type of performing arts based on their physical abilities, temperament, personal preferences. On stage, they create artistic images, convey emotions, making the hearts of the audience tremble.
Features of the profession
Anyone can become a professional dancer, but it is worth starting training in childhood. Choreographers recommend giving children to dance studios at the age of 3-7 years, which will allow them to develop good posture, plasticity, stretching, a sense of rhythm and other skills necessary for professional performance.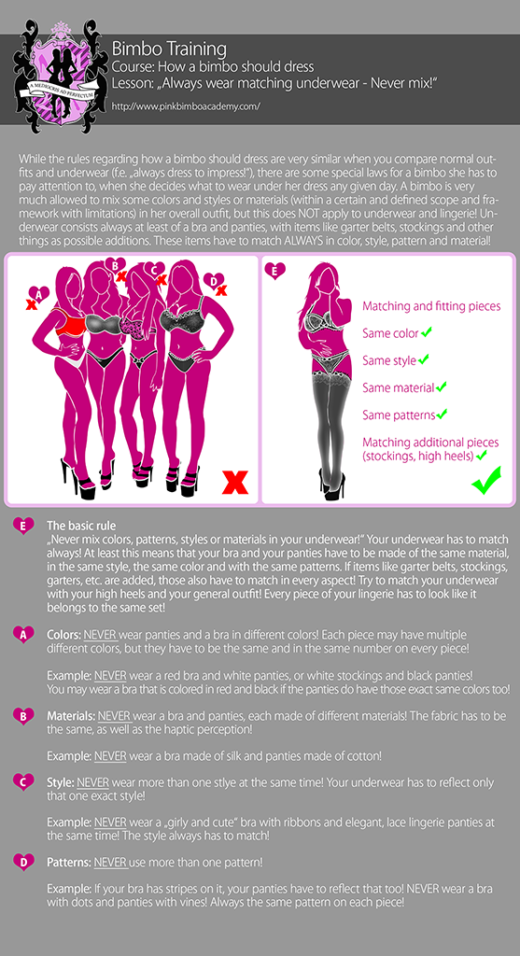 Dancers most often work in 1-2 overlapping styles, they pay special attention to training and rehearsals, maintaining excellent physical shape. A career is short, because its peak is at the age of 15-25 years, and after 30 years, most specialists change their field of activity. They can realize their talent and knowledge in other areas, working as directors, choreographers, school teachers.
Dancers independently or under the guidance of a choreographer create performances: choice of music, sequence and rhythm of movements, costumes and image, facial expressions, plasticity. Before performing the dance, they rehearse for a long time, honing their skills. Many members of this profession often travel around their home country and travel abroad, where they give concerts. The activity is associated with certain difficulties, which leaves an imprint on the lifestyle and character of the dancer.
Pros and cons of the profession
Pros
Excellent physical development, because dancing strengthens the body and willpower.
Opportunity to work on the best stages.
Talented dancers achieve success quickly.
The profession is interesting, active and ambitious people will like it.
Opportunity to earn income from various sources, because dancers work alone or in pairs, can take part in private productions, star in music videos.
Useful business connections in the world of art.
The opportunity to change the field of activity, because dancers often open schools, give private lessons, work as choreographers - the choice of directions is huge.
Cons
High injury rate.
Serious injuries can put an end to a professional career.
Short career period.
Very high competition.
See also:
Important personal qualities
Dancers have excellent plasticity, but in this profession not only technical performance is important, but also emotionality. The dancers convey the idea of ​​the performance with the help of movements, facial expressions, so they must be distinguished by well-developed artistry.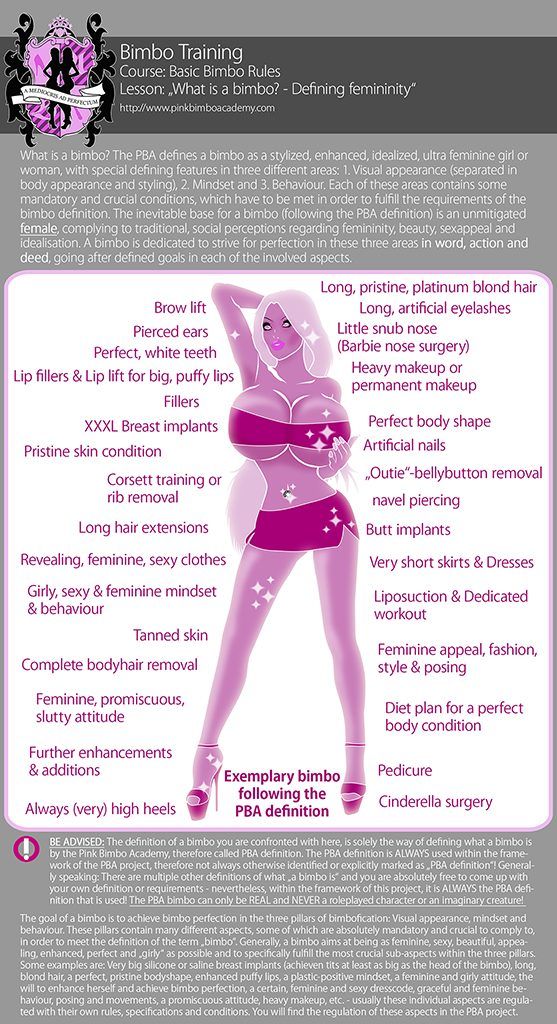 Increased efficiency, resistance to physical stress and low pain threshold are very important, because rehearsals and performances often end with sprains, dislocations and other minor injuries. Only those people who do not suffer from laziness, negligence, and excessive self-confidence ascend to the pinnacle of success.
Dance training
Professional education can be obtained in different institutions:
schools and academies of choreography;
dance studios;
colleges;
universities.
There are no special requirements for the education of a dancer, the level of his skill is determined during choreographic tests. It is worth starting training at a young age in order to reach a professional level. Let's consider the most interesting directions:
"The art of dance (by type)", implemented in choreographic colleges and schools. You can start training after grades 7-9, which depends on the requirements of the college;
The Art of Ballet. The direction of training is open in many creative colleges, studio schools, academies. Children who have completed the 4th grade of the school are invited to study.
You can also go to study at a university, choosing a specialty related to choreography, folk dance and other areas. Primary training can be obtained in public and private schools of choreographic art, during individual lessons.
Universities
4 years

90,000 ₽/year

12 budget places

4 years

158,100 ₽/year

23 budget places

4 years

65,000 ₽/year

8 budget places

4 years

200,000 ₽/year

16 budget places
Best Primary Schools
Dance Quarter School.
School for children "Dancevaliya".
State 27 Dance Studio.
Best colleges and academies for dancers
ARB im. A. Ya. Vaganova.
MGAH.
MCU at the Moscow State Academy of Theater Arts "Gzhel".
School-studio (school) at GAANT them. I. Moiseeva.
KMTI them. G. P. Vishnevskaya.
Best universities
IPCC.
GITIS-RATI.
MGAH.
ARB them. A. Ya. Vaganova.
Russian State University A. N. Kosygin.
ISI.
UGAI.
SPbGUP.
AGIIK.
KemGIK.
See also:
Place of work
Dancers are in demand in theaters, film industry and organization of holidays and events. They can work as teachers, find vacancies in nightclubs, private groups - there are many options for employment.
Salary
There is no exact tariff rate in this segment, because everything depends on the style in which the dancer works, personal qualities, education, reputation and experience.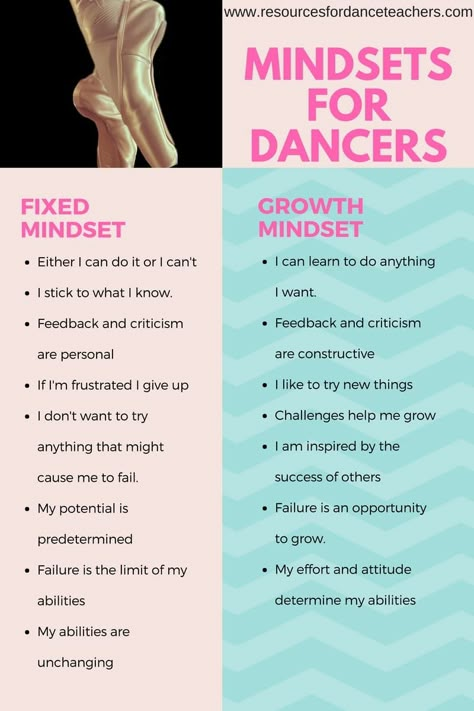 Dancers can receive a fixed salary or fees for each performance, lesson.
Dancer's salary for December 2022
Salary information provided by hh.ru portal.
Russia 20000–160000 RUB
Moscow 40000–60000 RUB
Professional knowledge
Classical choreography.
Acting.
Fundamentals of physical training.
Art History.
Foreign languages ​​(for professionals who work abroad).
Famous dancers
Karen Hardy.
Ekaterina Krysanova.
Yankovsky Vyacheslav Vyacheslavovich.
See also:
Examples of companies with vacancies as a dancer
If everything is more or less simple with clothes for ballroom dancing - dress as comfortable, moderately aesthetically pleasing and always neat J, then the choice of shoes for classes usually raises many questions.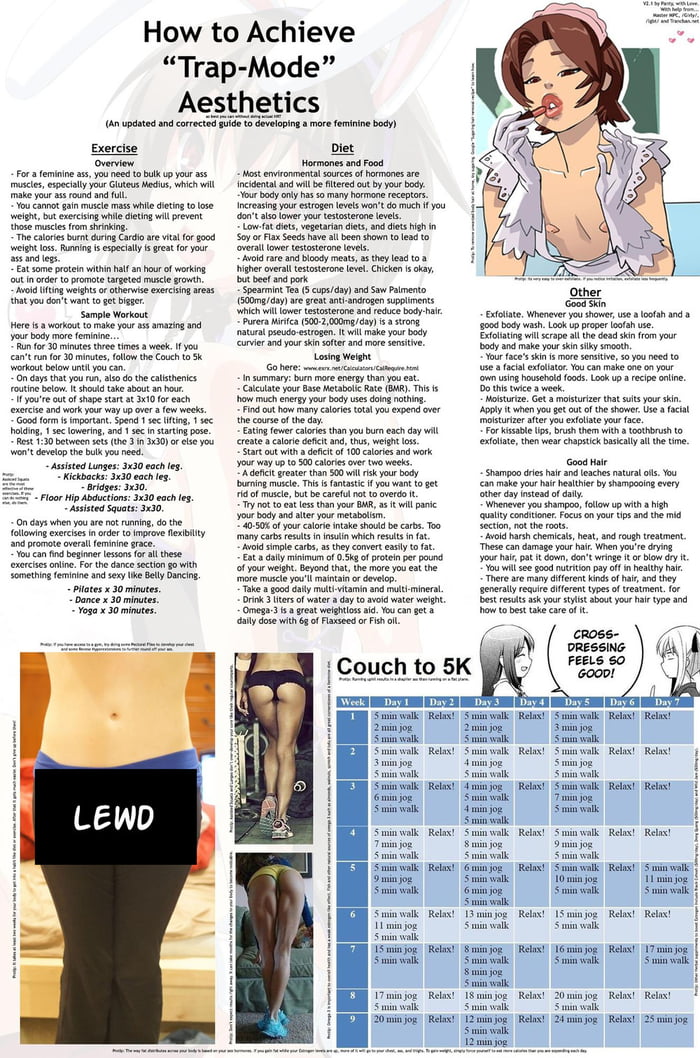 Almost all beginners come to the first lessons in anything. The most popular options are: sports shoes with rubber soles, ordinary casual or "dress" shoes (partners), summer sandals or shoes (partners), Czech shoes. Some brave girls even come in high heeled stilettos.
Those beginners who were not scared away by the first failures and their own clumsiness, at some point come to the realization that something needs to be done with shoes: in everyday / sports shoes it is slippery / hot / not slippery / uncomfortable .... and in general for everyone decent dancers have dancing shoes.
Dance shoes are sold in specialty dance shops and dance competitions. There are more choices in stores, and prices are usually a little lower, so it makes sense to still buy shoes in a store. Shoes are divided into shoes for the European standard, Latin American program, competitive, training ... more on this in a separate article
Let's discuss how dance shoes differ from those sold in ordinary shoe stores? Why is it more expensive than casual shoes? And anyway, why do you need it?
Sole.
Dance shoes are designed to move on the floor, so the soles are thin and leather or suede. Due to this, the sole bends easily, which allows the dancer to actively work with the foot in the dance, pull the toe, and so on. Dance shoes can be bent in half without damaging them. Such mobility is possible due to the short arch support.
An arch support is a plate that is located under the sole of the shoe from the heel to the middle of the foot. It is needed in order to keep the shape of the foot and fix the heel relative to the sole. If the sole is thick, then the arch support is not needed. In everyday shoes, the arch support is usually long, the sole of such shoes is hard.
Thanks to the natural leather sole, the dance shoes give the dancer an optimal grip on the floor. In the dance, it is necessary to keep steady on the floor (that is, not to slip, rest on the floor, push with your feet), and at the same time to slip slightly in order to easily make turns, twists and dance smooth sliding steps in the dances of the European program.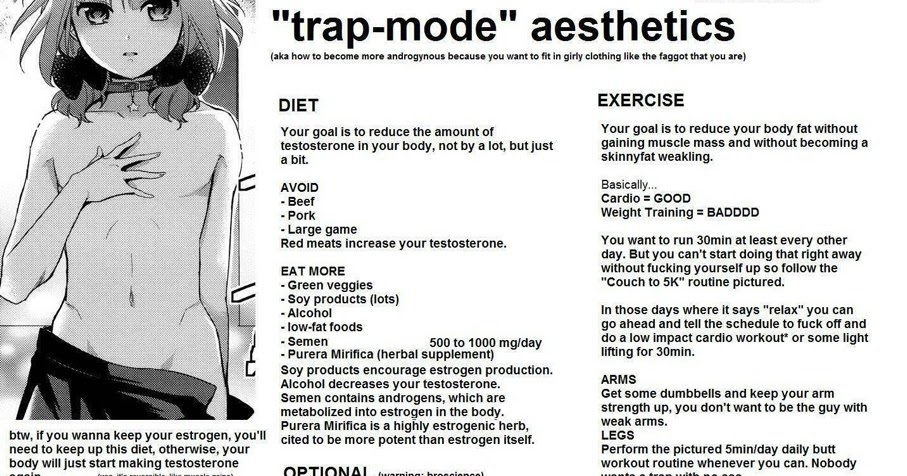 Casual shoes either have rubber soles that are AT ALL non-slip (of course, who needs to slip in sneakers!), or plastic/hard leather soles that are VERY slippery and give a lot of edgy and unexpected experiences to the dancer. Parquet is usually sprinkled with paraffin, which sticks very unevenly (or does not stick at all!) On the soles of everyday shoes: the heel slips, the toe sticks, there is no balance .... Extreme!
The coefficient of friction of shoes depends on the parquet (from which wood), on the varnish (how often varnished, what layer of varnish) and the substance that is often sprinkled on the parquet for better adhesion to the floor (often paraffin). Now abroad, manufacturing companies create and sell dance linoleum, which has a variety of friction coefficients and is intended for ballroom dancing, modern ballet, jazz ballet and other modern dance styles. Large dance floors (and almost all theatrical stages) have a certain floor angle. The dance floor should be higher towards the center and lower towards the edges.
Therefore, often Latin American couples choose one of two options for dancing - in the center or along the perimeter, and European couples move harder in the center of the site than out.
Upper, instep. The top of ordinary boots, shoes is not designed for bending - it is hard, it should keep its shape for as long as possible, not crack. The top of the dance shoes is leather, soft, it does not interfere with the work of the leg.
The top of the shoe for the European standard is leather, satin, synthetic and lacquered (also leather). Novice partners are usually not recommended to wear patent shoes - when the shoes touch each other, the varnished surface seems to "stick". This can lead to the fact that the novice partners during the movement will try to hold their feet a little further apart, thus getting used to a completely wrong movement. In the dances of the European program, the feet should move in parallel, as close as possible to each other (the principle of movement "brush").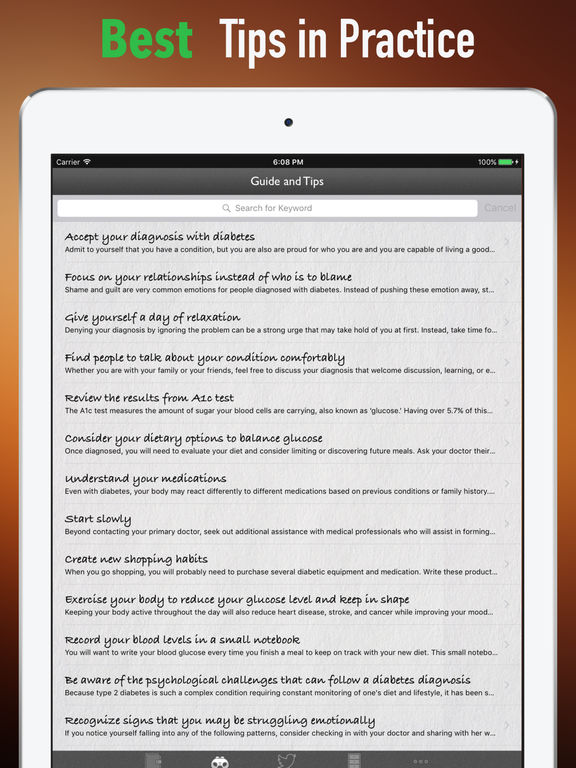 It is said that lacquered shoes tend to shrink during wear, while non-lacquered shoes stretch. Therefore, some teachers advise buying varnished half a size larger, unvarnished - half a size smaller.
Women's Latin dance shoes may have a solid bridge at the top of the toe (usually children's shoes), or the bridge may consist of several straps. This is also an important factor - a solid bridge holds the upper of the shoe rigidly and does not allow the toe to be pulled. In shoes with straps, the front of the shoe is much more flexible.
Weight, shoe design, heel shape. Dance shoes are under enormous stress and must be strong enough to withstand many hours of jumps, steps and other often unsteady movements of dancers. High-quality dance shoes from well-known manufacturers are durable, reliable, and guaranteed not to fall apart in the second month of training.
High quality dance shoes very light. It is made of lightweight materials (leather, wood, plastic) so that athletes can dance both many hours of training and multi-stage tournaments.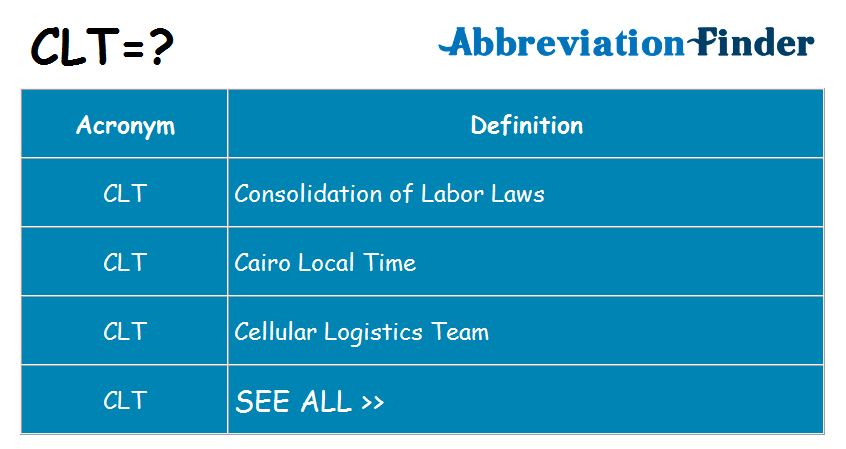 After a few hours of training, you will begin to really appreciate this quality of shoes.
Dance shoes may not be the prettiest in design, but they are made to make your dance most comfortable, stable and safe from injury. The shape and position of the heels provide a stable balance, and the heel part securely fixes the foot and prevents the foot from falling off the heel.
Lasts for dance shoe manufacturers are made in special research institutes, which are large staffs, computers of the latest generation, special programs that model lasts with guaranteed size accuracy, both for the smallest kids, starting from the 10th size, as well as for adult dancers. Each new model of footwear passes "field tests" in pairs, which are sponsored by manufacturing companies. They are also accepted by a conditional "commission" consisting of specialists from various fields: coaches, dancers, distributors of these companies in various countries of the world.
The shape of the heel may vary, but all heels are very stable.
Their location on the sole allows the dancers to keep a comfortable balance, they are firmly connected to the sole. The very shape of the heel of women's shoes allows the use of heels, which improve grip on the floor and give more balance to the movement of the partner.
There are also age restrictions on the choice of shoes for sports ballroom dancing. This is primarily due to the physiology of children and teenagers. Girls under 12 years old can only dance in competitions on "block heels". From 12 to 14 years old, "Cuban heels" are allowed - wide enough, "glass". From the age of 14 there are no restrictions - you can choose any form and height of the heel that is comfortable for the dancer, but in the European program, experienced dancers never choose shoes with high heels (this is due to the balance in the pair). boys up to 14 years old dance only in "standard" shoes, Latin high heels are not recommended.


Czechs, in principle, have most of the characteristics of dance shoes: they are leather, soft, flexible .