How to become a good dancer arthur murray
How to Become a Good Dancer by Arthur Murray | Arthur Murray Dance Ottawa
Category: Uncategorized
I have been privileged to be part of the Arthur Murray family coming close to 30 years now. They hired very, very young back then! I am honoured to have been part of so many lives changed through the art of dance. One thing, of the million things, I love about Arthur Murray is that they are always at the forefront with the latest dancing trends and dances. I love telling people, when I interview them for the first time that we've been around since 1912. Some are shocked and want to know my 'fountain of youth' secrets! Just for the record, I personally have not been here since the beginning.
Arthur's quick and easy, famous 'magic step system' has stood and continues to stand the test of time. Starting with teaching dance, then developing his mail order business by selling the famous footprints, to writing dance books, to franchising, to T.V. to the internet, Arthur Murray continues to teach the world to dance in over 21 countries crossing racial, religious and economic backgrounds. I am the proud owner of three dance books written by the man, himself. One dates back to 1924, then 1925 and then the updated 1959 version. I thought it might be fun to share some quotes. You will see that some things have changed and improved for the better but some things will forever stay the same and explain the success of this great organization. See if you can tell which quotes fall into which category.
"Those who are interested in history know that dancing is one of the oldest and most enduring of all the arts……Actually, through all those years up to today, dancing has not changed in one of its basic aspects.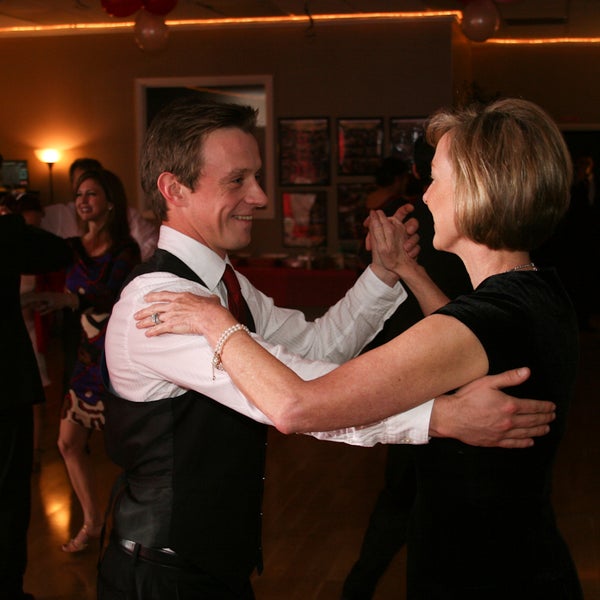 It has always been and still is a means of expression. To me, the clearest definition of up-to-date ballroom dancing is conversation set to music." 1959
"Dancing may be likened to a business partnership, In business each partner has certain responsibilities; each one is expected to perform certain duties. So it is with dancing. The man is expected to lead; the lady is expected to follow." 1925
"To look well while dancing, make yourself tall; hold your head up high, chin in, chest out. Dance as though your body were floating through the air. Keep your heels off the floor as much as possible. Keep your legs close together; do not spread them apart." 1925 (Blogger's note: There is a reason why our preferred method of teaching today is on the dance floor.)
"In most of the old dances it was necessary to dance in a certain cut and dried way. Each dance was done in regular sequence. The lady knew approximately what the man was going to do. The men danced with more or less regularity and sameness.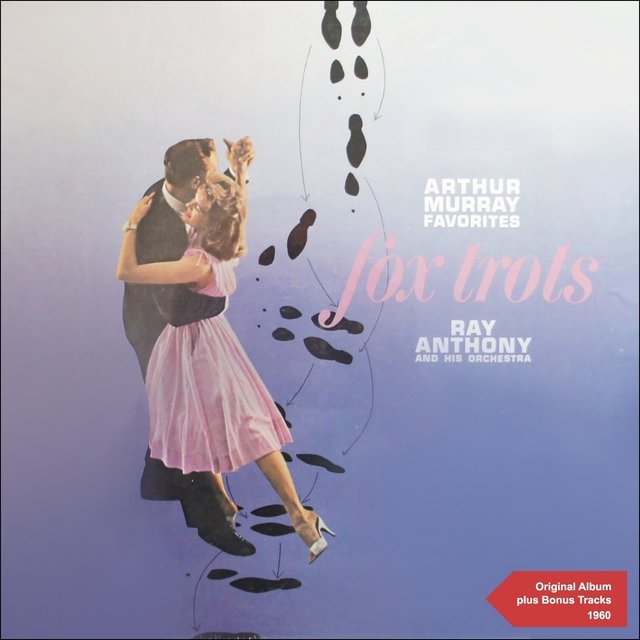 In the new dances, for instance the Fox Trot, there are no set rules as to what steps one may do. Each dance consists of a number of variations or steps, some of which are easier than others. It is not necessary for the man to dance the steps in any regular sequence, but he amy execute any of the steps at any time. In other words, the man may lead his partner throughout any of the steps with which he is familiar." 1925
And on ballroom etiquette Arthur quotes Spencer:
"If we will follow the Golden Rule, we will always be considered well-mannered, for true manners do not consist of a superficial attempt at politeness, but is an outward evidence of a sincere desire to treat one's fellowmen with kindness and consideration." 1924
If Arthur Murray were alive today, I think he would be proud of his Arthur Murray dancing descendants!
Arthur Murray Live
" Such an awesome organization that is looking to happily dance with everyone across the world.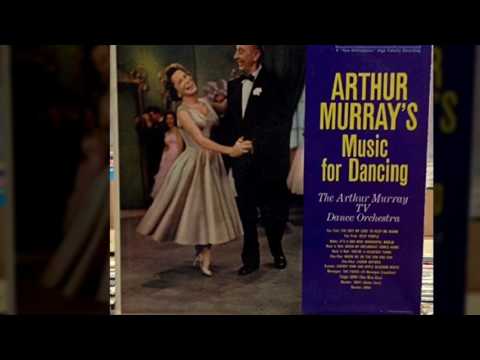 The website, articles and blogs that are being put out are so informational, funny, and most importantly helpful in the overall achievement of becoming the best dancers we can be! The staff are incredible and they are just the friendliest bunch of people you'll ever meet!!! :) Thanks for sharing and great job on all your hard work!! "
- Ethan
" I went to the introductory free lesson and loved it. The staff is very encouraging. I take a private lesson at least 2 times a week. It is a skill I had always wanted to learn but never had the time. Everyone there is very encouraging and make learning fun. The instructors know how to teach you to get moving in a fun way! Give them a try! "
- Cindy S.
" In life there are unique experiences which allow us to share joy, triumph, accomplishment, artistry, freedom of expression, love and happiness! Arthur Murray franchised dance studios are one such life experience that I highly recommend! Cheers and here's to another 105 years of teaching people the joys of the world of ballroom dancing! "
- Nicoholas Kosovich
" I never took lessons, but I was always welcomed when I came in to conduct a store check, (and the instructors dancing their way to sign the store check list) at their Walnut St.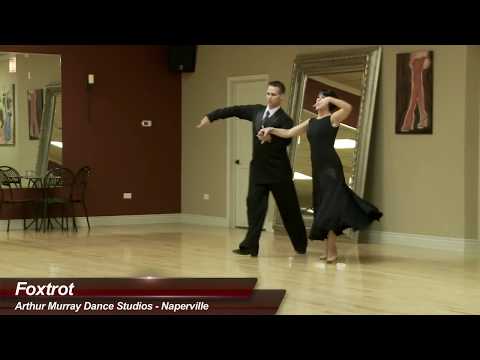 ,
Redwood City Location. I live close by them and I will miss conducting their store checks. "
- Victoria Garcia
" This website is highly informative. There's a lot of dance etiquette out there that people wouldn't think of and this educates you on a
lot of it from social dancing to full on dance competitions. I visit this place religiously! "
- Sean Casaol
" How many places can you go where the staff are always happy & genuinely excited to see you? This place will put a smile in your face & make you feel welcome EVERY time you visit! You will not be disappointed. Go in & have the time of your life! "
- Todd Combs
" This is a first-rate organization. Their website has articles that are helpful and interesting to Ballroom dancers around the world. Their staff is well-trained, courteous, professional, and passionate about what they do. And finally, the owners are people of great integrity both in practice and in principle.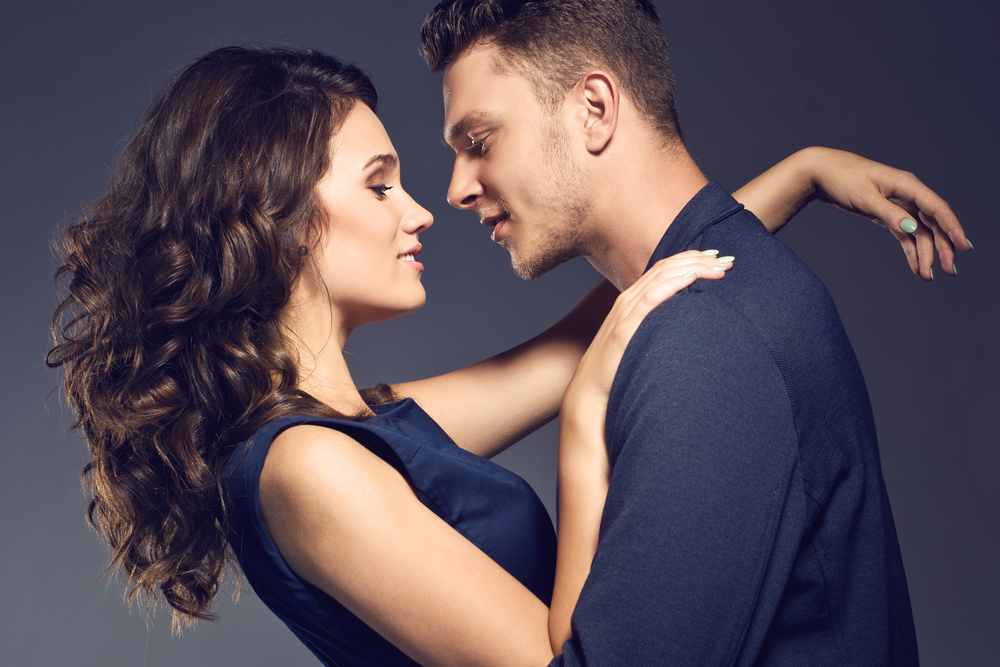 Highly recommended. "
- Lania
" The level of commitment to great service and superb quality of teaching And guidance is by far among the best ,
thank you for the friendliness kindness and warmth and support on my journey "
- Gabriela Young
" It is a pleasure to dance with these stars! The staff is so friendly and fun...
my daughter and I have enjoyed dancing together. We love the enthusiasm and professionalism of the teachers "
- Shawna Weber
" I've worked with many of the teachers and owners of
Arthur Murray throughout the Bay Area and have only had exceptional service . Friendly staff, caring and supportive . Highly recommend "
- Joy James
" I look forward to every event and every lesson from this very talented group of individuals.
It's impossible not to notice the commitment to training and development of teachers and staff.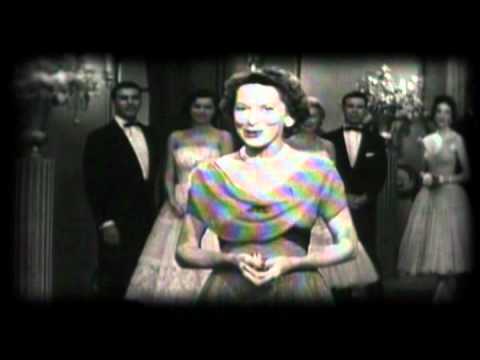 Bravo! "
- Tina Allbright
" My husband and I enjoyed every lesson we had at the Livermore location. Such a wonderful place to be! "
- Kendra Williams
" Outstanding people! So much fun to be around and very professional! I'm always inspired to be with them! "
- Mike DeSante
All about the direction of Pro-Am in the dance world
Arthur Murray: Turning shyness into Gold.
"It's easy to see why good dancers are attractive. Just look at the crowd in the dance hall. Those who dance well have a happy expression - they seem to merge with the melody. Not only do they enjoy themselves, but their partners are having a good time, too. People love to dance - they are born with a deep and innate love of moving to the rhythm."
Arthur Murray's Dance Secrets by Arthur Murray
In the early twentieth century, when America defined itself as an international power in every sense of the word, a son of German immigrants took a personal experience (shyness) and turned it into a dance of gold.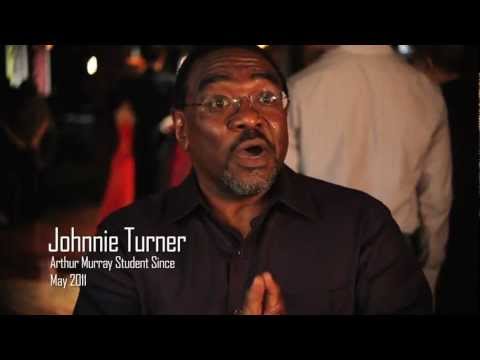 When Arthur Murray (1895-1991) discovered his own popularity on the dance floor because he knew how to dance, he was determined to share this formula with others and make a living doing it. With a keen eye for publicity, the savvy young businessman capitalized on the fortune of everyone's natural desires to dance and be popular.
Arthur Murray Teichman grew up on the outskirts of New York and worked various jobs like all young guys, and was associated with an architectural firm, studying design at night school. This training came in handy for him when it came time to create a unique marketing system for his future business, a dance studio.
Murray took his first social dance lessons from others. He practiced smashing wedding dance techniques and later trained at the studios of Vernon and Irene Castle, eventually becoming one of their instructors. There, he experimented with many ways to broaden his knowledge of dance by teaching his students. Once, in his classes at the Atlanta hotel at 1919 had 1,000 registered students.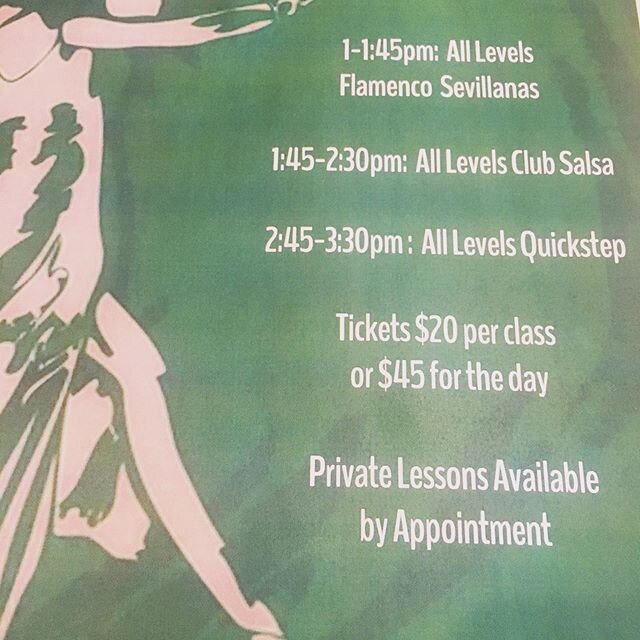 Among Murray's many fresh ideas was the idea of ​​selling dance lessons via mail order. He made the entry level blueprints and sold the paper prints via mail to students who couldn't visit his studios. At the same time, he licensed his method and name to spread the gospel of social dance from Arthur Murray. Today, there are Arthur Murray Dance Studio franchises all over the world. While the initial idea to sell dance through the mail seems impossible, this principle is what made Murray a phenomenon in the dance business.
In addition to studios and lessons, mail order, Murray wrote books and his wife Katherine hosted a hit TV show for ten years in the 50s. The "Arthur Murray Party" was a commercial vehicle that generated a whole new audience for the fledgling media known as television. There were not enough viewers, and sponsors demanded to buy advertising. The show was a forerunner of dance shows like "American Bandstand" and "Soul Train." In addition to the social instruction of the dance, there were also guest stars and parodies.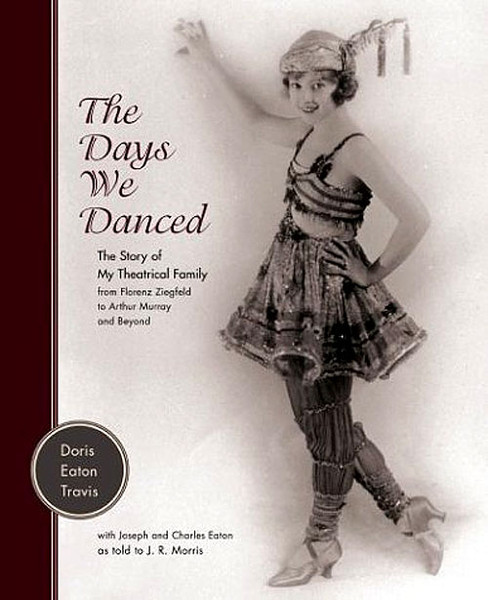 Murray pioneered the codification of ballroom dancing, providing a writing system from which just about anyone could learn the basics. His book Arthur Murray's "Dancing Secrets" provided an explanation for learning to dance (pop, health and enjoyment) and explained techniques such as progress, following and standing. The books encouraged readers who sought lessons in his studios to then become instructors and franchise owners themselves.
His wife Katherine wrote about why Murray did what he did.
"He has a high regard for the value of a good dance. Perhaps this is so, because he was a very timid boy - and dancing is his friends and happiness. He is deeply satisfied when he can help someone who is shy and awkward to become graceful and confident; when he can see a single person or girl become interesting and happy." His success and recognition are still synonymous with quality and class. The world of ballroom dancing is currently experiencing a phenomenal wave of popularity and change.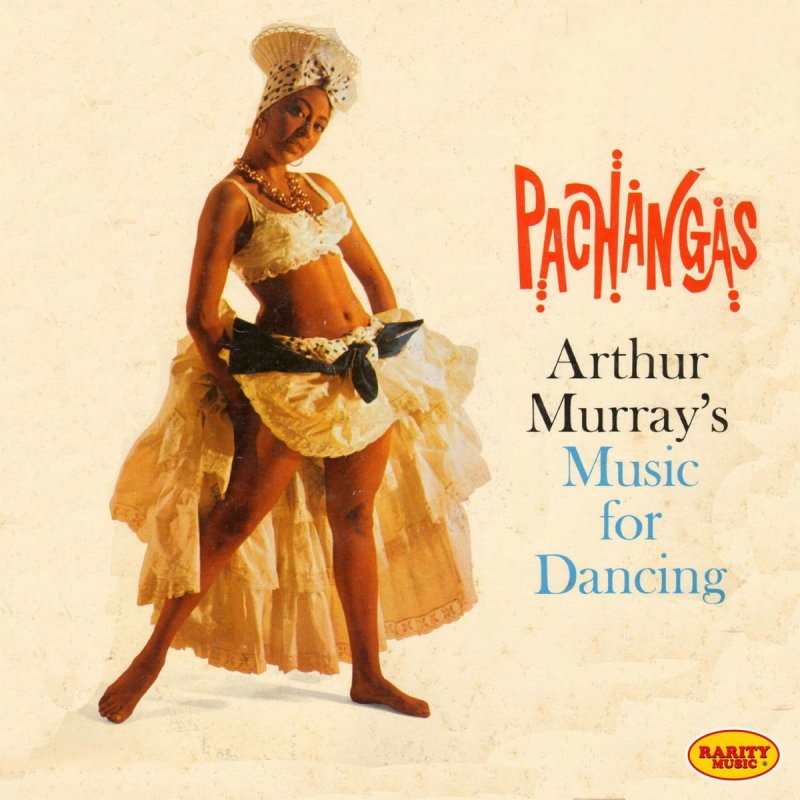 Isn't it amazing that an early twentieth century dance teacher and businessman is still part of the wave as it waltzes over us all?
Resources Murray, Kathryn with Betty Hannah Hoffman. My Husband, Arthur Murray.
Filed under: Articles | Leave a comment »
history and features of popular Latin American dance
Cha-cha-cha: history and features of popular Latin American dance
He is young, beautiful and energetic. How can you talk about dance like that? Yes, because we are talking about cha-cha-cha, which feels light, playful and carefree. Despite its simplicity, the style continues to fascinate audiences of all ages. What is special about this dance and where did it originate? We offer you to learn more about the history of cha-cha-cha right now.
History of dance
The origin of cha-cha-cha is closely connected with the history of Cuba, where, in fact, this dance direction was born.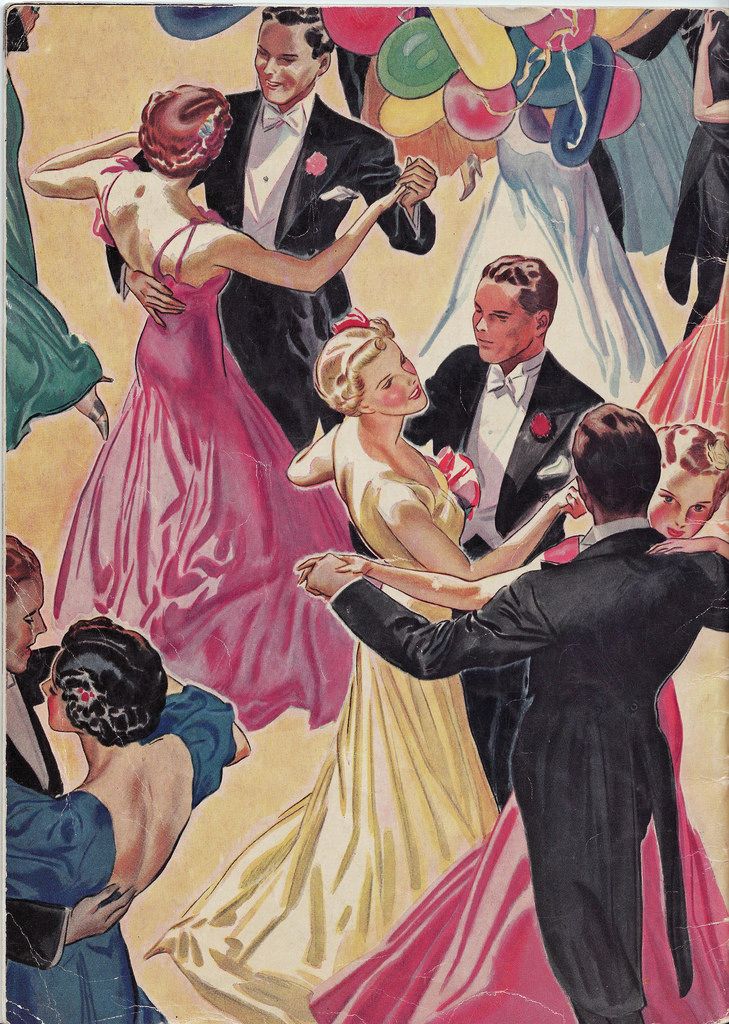 It all started with the appearance on the future island of Liberty of the English folk dance contradance. This happened in the XVIII century, when Havana was under the occupation of the British. Cubans liked the uncomplicated movements of contradans and became the basis for creating their own national dance, which they began to call dansa.
The recognition of Cuba's independence in 1895 brought a flood of planters to the island. They arrived along with their slaves, who were to change the dance traditions of the local population. The Africans brought ritual dances with them, attracting attention with a fast rhythm and bold movements of the hips. It is not known who came up with the idea of ​​mixing dance and African culture into one dance cocktail, but it happened. This is how the danzón appeared, which gained popularity in the upper strata of Cuban society.
While the beau monde enthusiastically danced the danzón, the common people honed their skills in performing rumba and other African dances.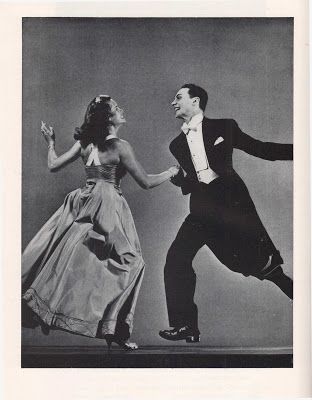 In the end, the inevitable happened - the merger of danson and rumba. But it was not easy to move in the fast pace of the new direction, called mambo - the dancers barely had time to adapt to the rhythm of the music.
Local composer Enrique Horrin decided to make life easier for Cubans who could not imagine their life without dancing. He wanted to create new music with a more calm and at the same time catchy melody. Enrique's experiments ended at 1949 with the composition "La enganadora", with which the real story of cha-cha-cha begins. Although initially the musician called the new rhythm "mambo-rumba".
What was Horrin's innovation? First, he made the rhythm more distinct. Secondly, I decided to do without the introduction or introduction, which was typical for the danzón. Thirdly, he invited all the musicians of the orchestra to sing in unison. The choral performance was to the liking of the public and Enrique himself. It seemed to him that the lyrics in this case sounded more distinct.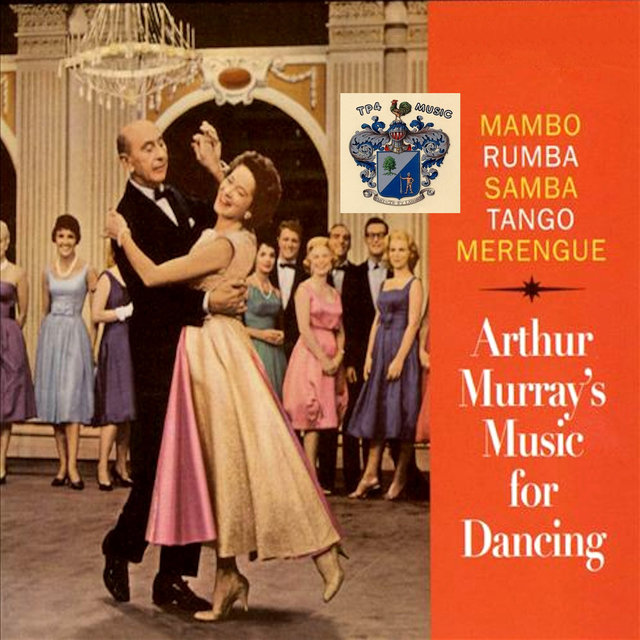 And finally, he changed the accents in the music so that the dancers could make movements even without instrumental accompaniment.
Light, cheerful and festive dance quickly won the love of the people of Cuba. In the middle of the 20th century, in almost every local street cafe you could watch the cha-cha-cha dance. Considering that Liberty Island was a favorite vacation spot for Americans, one should not be surprised at the speed of the spread of dance in the United States.
Europe does not stand aside either. In 1952, Pierre Lavelle, an English choreographer, arrived on the island. The unusual manner of the Cubans to dance the rumba did not leave him indifferent. Without thinking twice, Pierre "took away" the original dance from the continent - this is how cha-cha-cha spread throughout European countries.
Despite its short history, the dance has changed. For example, if earlier chasse, sliding steps, it was customary to dance on half-bent legs, now pas are performed on straight lines.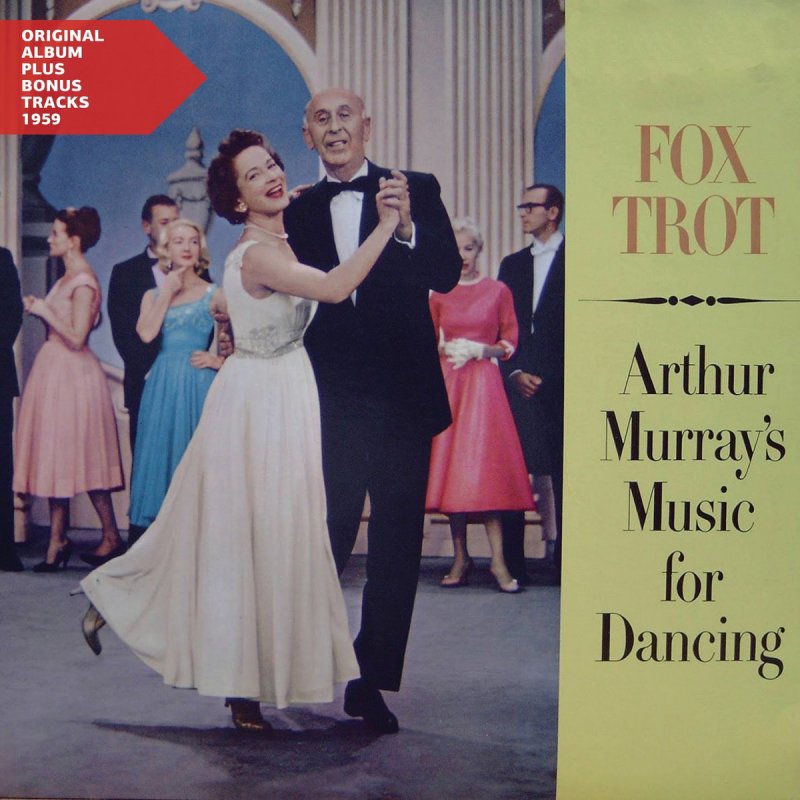 But small deviations do not interfere with enjoying cha-cha-cha, its expressiveness, naturalness and clarity. The number of people wishing to master Latin American choreography is not decreasing. In addition, teachers say: everyone can master this dance.
Best cha-cha melodies
"Sway" - many associate cha-cha-cha with this melody. To date, there are at least 30 cover versions of this composition. She is best known for the film Let's Dance. Despite its English title, the song has Mexican roots, as it was written by Pablo Beltrán Ruiz, who led the orchestra in Mexico City.
"Sway" (listen)
"El Jamaiquino" or "The Man from Jamaica" is the first composition in the cha-cha-cha genre, which was destined to conquer New York in the mid-1950s. The light, danceable tune played almost non-stop on the radio, allowing every resident of the city to enjoy Cuban culture.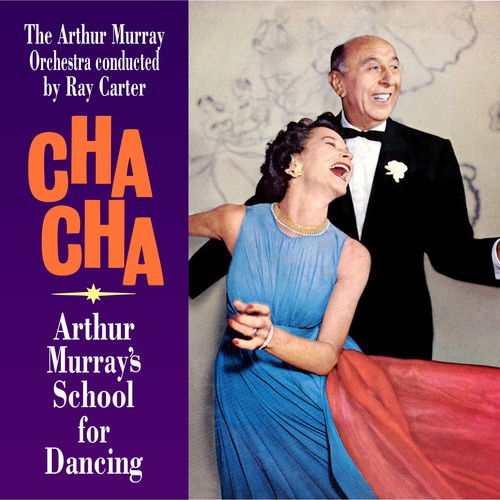 The song was especially popular performed by La Playa, although it was originally performed by Nino Rivera back in 1944. In 1954, Tito Rodriguez, a famous Latin American singer, worked on "El Jamaiquino". To the usual set of musical instruments, he added "quijada", which is a donkey's jaw with rattling teeth.
"El Jamaiquino" (listen)
"Rico Vasilon" is a creation of the Cuban pianist Ruben Gonzalez. And although the composer is better known as the founder of a different musical style - sleep, the rhythms of cha-cha-cha were not alien to him. The composition is worth listening to for everyone who wants to know how a real chacha sounds.
"Rico Vasilon" (listen)
"Mira Pa Dentro" Spanish musician Carlos Jean. The song was recorded in 2003 and still does not lose its relevance for all connoisseurs of Cuban dance. The melody literally makes the body move, beating a clear triple step.
"Mira Pa Dentro" (listen)
"Capullito De Aleli" is a song that dancers often use when performing cha-cha. Its author is Caetano Veloso, a Brazilian musician. The composition is filled with romantic lyrics, which are enhanced by the singer's soft voice. It is not surprising that fans of the genre liked her.
"Capullito De Aleli" (listen)
What is cha-cha-cha? Dance features
Cha-cha-cha is, of course, the hallmark of the Cuban people and an indispensable part of the Latin American ballroom dancing program. It is not surprising that the direction still continues to find fans around the world.
Say "cha-cha-cha" out loud. Do you feel a clear, fast rhythm, which seems to be embedded in the very name of the dance? According to one version, the style got its original name thanks to the dancers. They followed the sounds of the maracas and beat additional blows under them, exactly three times.
An attempt to beat a new melody served as the basis for the name of the dance.
According to another version, the style was named after the leguminous plants with "thundering" fruits of cha-cha, growing in India. Rattles were made from them, which were used in the creation of ritual music. Another legend says that the direction owes its name to the Cuban guaracha dance.
Cha-cha-cha can be distinguished from other genres by the following features:
musical accompaniment is characterized by a clear rhythm and moderate tempo. If we talk about the international style of performance, then the tempo is 32 beats per minute;

movements are expressive, energetic, fast, without ups and downs. The main combination is triple steps, which is why the dance is sometimes called the "triple mambo". All this is complemented by intense movements of the partner's hips;

the nature of the dance is incendiary, cheerful, carefree and playful. The main role in the couple belongs to a woman who seems to be flirting and flirting. At the same time, all movements are designed to show the beauty and gracefulness of the curves of the female body, which enhances the intensity of passions in a couple and in the auditorium;

dance cha-cha-cha both in pairs and at a distance. In any case, it is always two - he and she - whose hot feelings turn into an extraordinary performance in terms of energy.
Interesting facts
Enrique Horrin recorded most of his melodies in the cha-cha-cha genre playing the violin as part of the America orchestra. The team of musicians performed modern rhythms with pleasure, delighting the people of Havana. But Enrique had to leave the orchestra due to disagreements with director Ninon Mondejar. He claimed that the creation of a new musical style was his work. Horrin couldn't bear it.

"Silver Star" is Horrin's latest composition in the rhythms of the world-favorite dance genre. He wrote it in 1952.

In 1958, the cha-cha championship was held in Hong Kong. It was won by a 17-year-old boy, for whom fate had prepared a completely different path. It was Bruce Lee. He started learning to dance at the age of 13. It turns out that it took him only 4 years to become the best in this field.

According to the rules of ballroom dancing, the distance between partners during the performance of cha-cha-cha should not be more than 15 cm.

He received the status of a participant in the Latin American cha-cha-cha dance competition in 1954, a very short time after his official birth. This speaks of the great interest and popularity of the genre among dancers and those who are far from the world of dance.

In English, you can often hear that the dance is simply called chacha. This is due to the innovation introduced by the American choreographer Arthur Murray. Initially, the movements were performed under the count of "one, two, cha, cha, cha", where 5 cycles are clearly traced. Murray used a different count: "one, two, three, cha-cha." At the same time, "cha-cha" is one measure, of which there were 4 in total. Thanks to this, a new name was born.

The popularity of cha-cha-cha has not gone unnoticed by the film industry. His performance can be seen in films such as "And God Created Woman" (danced by Brigitte Bordeaux) and "Dirty Dancing" (a clear rhythm is beaten by Patrick Swayze and Jennifer Grey).

The summer of 1954 for New York music lovers passed under the sign of "cha-cha-cha". Two out of three records were released in this genre.

Cha-cha-cha is sometimes called the dance of coquettes due to the characteristic expressive movements of the hips that the partners make.

You don't have to look for a big dance floor to demonstrate your ability to perform Latin American chacha. The style is characterized by minimal promotion around the hall, so a small space is quite suitable.