How to become a dance adjudicator
Become a Competition Judge
If you've ever attended a dance competition, or even watched one on TV, you're familiar with the ever-present panel of experts whose opinion matters most when it comes to your score. Ever wondered how they got there or what the job is really like?

Something in the shadows? Judges watch dancers while tucked behind their dim table. (Photo courtesy of LADF)
"Most competitions and conventions feature a set group of industry professionals who teach and judge their events," says Randy Allaire, founder, president and general manager of L.A. Danceforce, Inc., and executive director of the LADF International Workshop Competition and Showcase in L.A. Many comp companies hire the same judges year after year. But don't be discouraged; they're always looking to add fresh faces to their panels. DS spoke with several judges and competition owners to bring you the ins and outs of the biz.
Setting the Stage
Before you start your job search, make sure your resumé is up to par.
There are certain elements you'll need in order to get a callback.
Naturally, performance experience is a huge plus, and having a working knowledge of as many genres as possible is key. "As a judge, you'll be expected to have a knowledgeable opinion on every dance form—in addition to singing, acrobatics and cheerleading," says Jason Leonard Kalish, tap dance teacher and judge for Hollywood Connection Competitions and Conventions in L.A., and professor for tap dance technique at Kennesaw State University in Kennesaw, GA. (Think about the judges on "SYTYCD": They have to speak intelligently about everything from hip hop to paso doble!) Your chances of getting hired increase depending on the level—and breadth—of your dance knowledge and experience.
While there is no minimum age requirement, teaching experience helps judges to gauge and analyze a dancer's abilities in a way that performance experience sometimes cannot. "The real aspect of judging is not judging, but rather adjudication and recorded critiques," says Brian Santora, a dancer and choreographer who has judged for DANCEAMERICA and Dance Olympus, as well as many scholarship competitions throughout the country.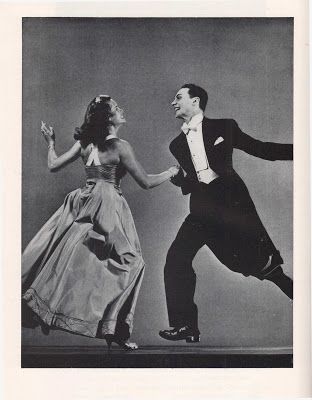 "It's your responsibility to analyze the dancing before you can effectively express the dancer's success or shortcomings in an encouraging and effective manner."
Making the Connection
Your next step is networking. According to Nancy Stone, vice president of Dance Olympus, DANCEAMERICA and International Dance Challenge competitions, in Ft. Lauderdale, FL, judges are often hired by word of mouth. "We've been in business a long time," Stone says. "So if someone who has been judging for us forever says they have a friend who would be great, I go on that recommendation." Speak with teachers, fellow dancers, friends—anyone who might know someone hiring at a competition. "In show business," Kalish says, "it's not who you know, but who knows you."
Contact the companies you're interested in working for and find out what their preferred application and hiring processes are. Certain comps, like Dance Olympus and DANCEAMERICA, require a headshot, video and resumé.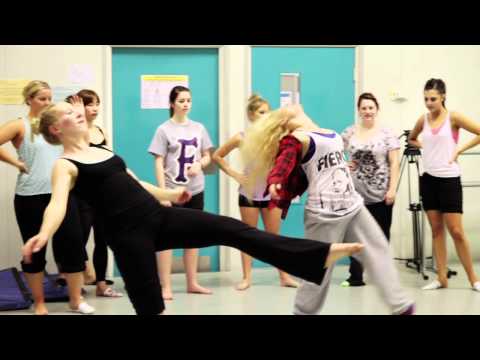 Others want you to demonstrate your prowess in person or during a phone interview. "They may ask you cold questions, like 'Give me corrections on the pirouettes that I just fell out of,'" says Kalish. "If you don't know what to say, then you're probably not ready to be a judge," he warns. Directors want to know that you make wise, educated decisions—and can communicate well with dancers.
"Finding qualified and responsible judges is actually harder than it appears. People submit their resumés for judging on a daily basis," says Jessica Wilson, whose role it is to sort through applications and determine who is qualified to be a JAMfest judge. "It's not a bad idea to call and introduce yourself before submitting your materials."
On the Job
"Judges must have the ability to analyze, compare and rank," says Allaire. "They should understand production and choreography and need to differentiate between smart theatrics and poor technique." They must be familiar with which techniques and performance levels correspond to the appropriate age and award levels, as well as take notes, give corrections and offer constructive criticism to performers.
"Teams need to know why they were given the scores and placements they received," Wilson explains. This means that judges need to write out comments by the end of each routine.
Patience and flexibility are two must-have attributes in the judging world. Competitions can last anywhere from five to 12 hours, and from one to five days, often with few breaks. A judge's demeanor and attitude affects every dancer onstage, so they must maintain a level of professionalism and respect at all times. "Good judges learn how to pace themselves so that they remain effective," says Allaire. Equal attention and care must be paid to the first dancer all the way up until the last performer.
Is Judging for You?
If you find yourself constantly encouraging others, giving corrections in an inspiring way or watching dance all day, judging may be the perfect job for you! Examine the things that you enjoy in life: Writing? Critiquing? Being organized? While becoming a competition judge isn't easy, with the right skills, you can make it happen.
When you market yourself, be natural, confident and prepared. "All in all," says Allaire, "the role of a competition judge is part judge, part dance critic and part inspirational communicator."
Lee Erica Elder is a freelance writer in NYC.
Adjudicators
Home page
Federation

Statute
Presidium
Committees
Members
Disciplines
History
General Meetings
Presidium Meetings

Dance Sport Sector

Disciplines
Categories
Rules
Adjudicators
Results
Ranking List

Dance Sector
Disabled Dance Sector
Get Involved
Calendar
News
Gallery & Video

14 World Championship
13 World Championship
12 World Championship
11 World Championship
10 World Championship
9 World Championship
8 World Championship
7 World Championship
6 World Championship
5 World Championship
4 World Championship
3 World Championship
2 World Championship
1 World Championship

Contact
FAQ
Downloads
All of our adjudicators have got an extensive experience in the field of dance and dance sport.
They are competent and professional individuals who have a strong dance background, mostly as former dancers, competitors, dance teachers and/or national dance adjudicators.
In order to become an IDF Official Adjudicator candidates need to obtain approval from their national federation before completing the required training and passing an official exam.
We are committed to constantly developing our adjudicating panel, which is why we offer a variety of professional development opportunities, including innovative workshops and contemporary resources.
IDF OFFICIAL JUDGES
1
Shyrvel Polina
BY
JUDGE
2
Tretinnikova Olga
BY
JUDGE
3
Grubina Mira
HR
JUDGE
4
Mionić Stefani
HR
JUDGE
5
Pekišić Dunja
HR
JUDGE
6
Bragagnini Xenia
GB
JUDGE
7
Lioyd-Booth Aeron
GB
JUDGE
8
Whittle Angie
GB
JUDGE
9
Marchal Didier
F
JUDGE
10
Memić Maeva
F
JUDGE
11
Perrez François
F
JUDGE
12
Weber Claudine
F
JUDGE
13
Gomez Anne Marie
GBR
JUDGE
14
Maros Réka
HU
JUDGE
15
Abram Horvath Annie
HU
JUDGE
16
Geisztné  Gogolák Éva
HU
JUDGE
17
Kiràly Anita
HU
JUDGE
18
Pukanszky Eva
HU
JUDGE
19
Zoltan Kolep
HU
JUDGE
20
Chimbganda Godfrey
IRL
JUDGE
21
Mc Laughlin Brenda
IRL
JUDGE
22
Callegari Tiziana
I
JUDGE
23
Govoni Mirko
I
JUDGE
24
Florido Helena
I
JUDGE
25
Predola Chiara
I
JUDGE
26
Callegari Roberto
I
JUDGE
27
Farneti Maurizio
I
JUDGE
28
Ventura Elena
I
JUDGE
29
Zucconi Debora
I
JUDGE
30
Chiriac Olimpia
RO
JUDGE
31
Samoil Andrey
MD
JUDGE
32
Basiul Victoria
MD
JUDGE
33
Branimir Gyorgyev
HUNGARY
JUDGE
34
Dziekciarek Urszula
PL
JUDGE
35
Nowakowski Dariusz
PL
JUDGE
36
Nowogorski Ryszard
PL
JUDGE
37
Rafał Ziółkowski
PL
JUDGE
38
Sazonov Vitaly
RUS
JUDGE
39
Sazonova Maria
RUS
JUDGE
40
Ivoylov Pavel
RUS
JUDGE
41
Berezko Elena
RUS
JUDGE
42
Yatskovskaya Irina
RUS
JUDGE
43
Madygulova Alla
RUS
JUDGE
44
Dorosh Tatiana
RUS
JUDGE
45
Vasilyev Pavel
RUS
JUDGE
46
Eliseenko Sergey
RUS
JUDGE
47
Fanti Maddalena
RSM
JUDGE
48
Senesi Francesca
RSM
JUDGE
49
Pareschi Elisa
RSM
JUDGE
50
Vajda Maria
SRB
JUDGE
51
Zujovic Ana Marija
SRB
JUDGE
52
Radic Marina
SRB
JUDGE
53
Kozma Eva
SRB
JUDGE
54
Sajko Mariana
SRB
JUDGE
55
Tamasi Jevtic Svetlana
SRB
JUDGE
56
Simon Lidia
E
JUDGE
57
Serelde Martin Elisabet
E
JUDGE
58
Vaganova Natalia
UA
JUDGE
59
Mitskevich Dariya
UA
JUDGE
60
Aramenko Natalia
UA
JUDGE
61
Bondarenko (Nikolenko) Anastasia
UA
JUDGE
62
Voronina Julianna
UA
JUDGE
63
Korzun Marta
UA
JUDGE
64
Khanan Abrakhim Otman
UA
JUDGE
65
Sova Anastasiia
UA
JUDGE
66
Moshina Nataliya
UA
JUDGE
67
Pavlichencko Sergey
UA
JUDGE
68
Skyba Oleksandr
UA
JUDGE
69
Sokolovskaya Antonina
UA
JUDGE
70
Sukhenko Victoriya
UA
JUDGE
71
Iliyna Anna
UA
JUDGE
72
Andrievskaia Viktoria
UA
JUDGE
73
Rubstova Nataliia
UA
JUDGE
74
Gumeniuk Sergey
UA
JUDGE
75
Bernadskaia Darya
UA
JUDGE
76
Novakoskaya Irina
UAA
JUDGE
77
Iliyn Anton
UA
JUDGE
 
 
 
 
IDF COMPETITION DIRECTOR
1
Samuele Ban Tatjana
HR
COMPETITION DIRECTOR
2
Kovács Katalin
HU
COMPETITION DIRECTOR
3
Szabóné Dancsik Tünde
HU
COMPETITION DIRECTOR
4
Dell'Aiera Bartolo
I
COMPETITION DIRECTOR
5
Maj Agata
PL
COMPETITION DIRECTOR
6
Gritsenko Sergey
RUS
COMPETITION DIRECTOR
7
Senesi Leandro
RSM
COMPETITION DIRECTOR
8
Soti Elisabeth
SRB
COMPETITION DIRECTOR
9
Lopez Alicia
E
COMPETITION DIRECTOR
10
Anikieiev Sergii
UA
COMPETITION DIRECTOR
11
Gladysh Oleksandr
UA
COMPETITION DIRECTOR
 
 
 
 
IDF SUPERVISOR
1
Dell'Aiera Bartolo
I
SUPERVISOR
2
Senesi Leandro
RSM
SUPERVISOR
 
 
 
 
IDF EXAMINERS
1
Dell'Aiera Bartolo
I
EXAMINER
2
Senesi Leandro
RSM
EXAMINER
How to become a judge MARKS
Dear colleagues!
We are pleased with your decision to become part of the MARKS dance family and get the right to evaluate MARKS events.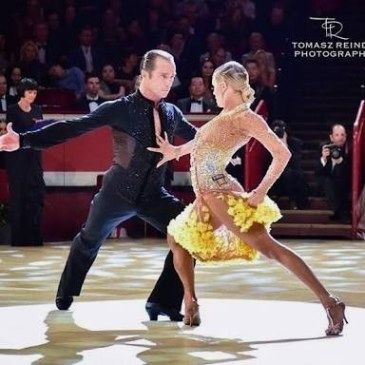 Assignment of the MARKS judicial category is carried out by passing a judicial attestation. Certifications are held several times a year at major MARKS events or at events where the head of the Oriental Dance Department is present - Dorosh Tatyana Pavlovna (oriental direction) IDF Technical Director - Anikeev S.A. (for show and street disciplines).
ATTENTION!!! You can take the exam online! To find out this possibility, contact the MARKS manager.
In MARKS there is a division of judges into the following categories:
The transition from category to category occurs from the lowest to the highest, by passing certification.
Assignment of the initial qualification category is determined in accordance with the level of the applicant's special training and passing exams in the prescribed manner. That is, the applicant, when joining the Judicial Board of MARKS, may express a desire to pass on the judicial category above the 4th.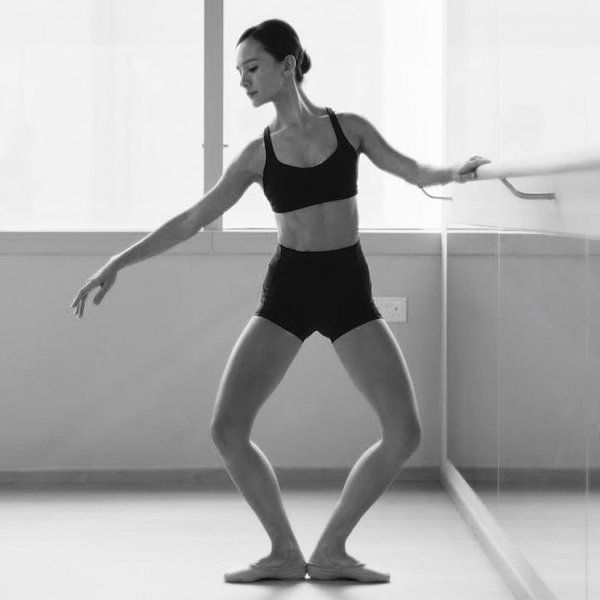 To improve the judicial category, it is necessary: ​​to undergo judicial practice at several events (the Regulations on the Board of Judges of MARKS indicate the number of events, depending on the judicial category), pass certification. Increasing the referee categories is only possible with a step of one category, without jumping over one or two categories, obtaining an initially higher level than the 4th category is possible only during the initial certification.
If you have a referee category assigned by another organization, then you will need to confirm the category at MARKS by passing an attestation or an interview. In exceptional cases, it is possible to assign the appropriate category of a MARKS judge without passing an attestation or an interview.
Attestation is an examination consisting of three parts:
For knowledge of the provisions of MARKS in a certain dance direction;

Knowledge of the provisions of the MARKS organization;

A practical task on the knowledge of the skating system and the ability to calculate the results of the competition using it. To prepare for this part of the exam, you can take the results from any MARKS event (the Results section on the website https://marksdance.ru/results) and make your own calculations.
Materials can be found in the relevant sections of the MARKS website:
STREET DISCIPLINE https://marksdance.ru/marks/street-dance-department/,
SHOW DISCIPLINE https://marksdance.ru/marks/show-dance-department/,
ORIENTAL DANCES https://marksdance.ru/marks/oriental-dance-department/,
If a judge is not engaged in judicial activity for a long time (more than 1 year) and does not renew the MARKS Technical Card, the judicial category is automatically removed from him and it will need to be re-confirmed.
Accounting for all events at which the judge performs judging is kept in the MARKS database under the judge's account.
What you need to get the category of judge MARKS:
Fill out an application of the established form.

Send the application exclusively to the mail of the MARKS office [email protected] (not to the messenger!!!). The office manager will contact you and inform you about the next date of the judicial attestation in your region.

To be the holder of the MARKS Technical Card at the time of certification.

Pay for certification.
If you have any additional questions about passing the judicial attestation, please contact the MARKS office by phone 8 800 3 016 016 (the call is FREE from all mobile and landline phones in Russia) or by e-mail: [email protected]
INSTRUCTIONS FOR PREPARATION FOR THE CERTIFICATION OF JUDGES MARX ORIENTAL DANCE DEPARTMENT 02.
12.2019
See you at the certification and events of MARKS!
Etiquette of judges in sports ballroom dancing
Taking part in this or that tournament, no matter what level, we rely on an objective assessment of the members of the judging panel. Will it be a "cabal" tournament, city, republican, regional, federal or world significance... There are no clear refereeing criteria... but there are clear refereeing rules! There is a code of ethics and conduct for judges of the FTSR. Did not know? Now find out!!!
So, let's go through the points indicated in this code.
Rules for Judges prohibit judging in the following cases:
If he/she becomes aware that his/her physical or mental condition will not allow him/her to perform judicial duties in full, properly and without restrictions.

Reading: a judge cannot be a member of the panel of judges for health reasons, starting with an elementary cold (when professional activity is quite difficult to carry out with a high temperature, cough, runny nose and other unpleasant symptoms . .. judicial activity in this case will either be defective, or just irritate). This refers to the mental state of the judge. In this regard, the risks are not less. Any experiences, stresses can affect the judicial activity, starting with absent-mindedness and ending with a biased attitude towards couples (depending on the reason).

When any of the athletes in the competition is his/her close or distant relative, as well as is with him/her in a relationship that is not legally fixed, but existing de facto, and also if he/she has with any of competing athletes of other relations that make it impossible to perform the duties of a judge.

We read: A judge cannot judge an age group at a tournament if his relative dances in this group. The concept of "relative" includes any persons with whom the judge is in a relationship of blood (up to and including cousins) or marriage relationship, as well as in the relationship of adoption, as well as cohabitation. That is, at tournaments there should not be such that parents judge children, nephews (brothers and sisters, parents, etc.).

When any of the judges of this linear team is his/her relative, is in a relationship with him/her that is not legally fixed, but exists de facto, and also if he/she has other relationships with any of the judges, making it impossible for him/her to exercise the duties of a judge.

We read: As part of the judging panel of one tournament, relatives cannot referee. That is, if the coaches of the club (s) are husband and wife or brother and sister (and similar combinations), then only one of them can referee at any tournament.
RESTRICTIONS IN APPLICATION
A referee may not accept money, rewards, items or items of significant material value, nor promises of future rewards, whether in the form of gifts or fees, from athletes, their relatives or competition organizers, or from third parties whose interests may be affected by its decision.
A judge may not make misleading statements about his/her level of authority or level of professional experience.
A judge may not make misleading statements about his/her influence related to his/her judging category.
Judges may not threaten pairs with certain scores for the purpose of deriving benefits for themselves or for third parties, as well as persuading or forcing athletes to take or not to take any action in order to influence the outcome of the competition.
The judge may not threaten the couples taking part in the competition with any marks, as well as not allow threats in the form of gestures (for example, facial expressions) and any verbal comments intended to influence the outcome of the competition in a way not intended for this .
The judge is not entitled to engage in coaching and teaching activities with the couples participating in the competition, give them advice, etc. That is, a gross violation of judicial ethics - shouting out comments to the dancing couple during the performance of the next dance. It is also not worth discussing mistakes and their correction in the tournament between rounds. There are workouts for that.
The referee is obliged to refrain from public support of those or other couples whose performance he evaluates during the competition.
The judge has no right to influence other judges, as well as to intimidate them.
A judge who is not a member of the judging panel of this competition has no right to discuss, until the end of the last round, the merits of the performance of certain athletes with the judges who officiate at these competitions.
The judge has no right to discuss the merits of the performance of this or that athlete at the competitions in which this judge is judging with this athlete until the end of the last round of the competition.
The judge has no right to influence the outcome of the competition in any other way than by giving all couples participating in the relevant competitions marks that objectively reflect the level of their skill and the quality of their performances.
The judge has no right to give other scores or threaten to give other scores to the couple, except for those that objectively reflect the level of her skill and the quality of her performances.
A referee may not take part in any activity aimed at giving any of the competing athletes an advantage over others.
A judge may not make misleading claims that he is a representative or functionary of the FTSR.
When communicating with other judges, spectators, athletes or their coaches during the competition, the judge does not have the right to discuss the performance of the pairs in respect of which he is judging until the end of the last round of the competition.
Regardless of the status of the tournament, the judge is not allowed to consume alcoholic beverages or drugs both before the start and during the competition until the award ceremony.
The judge is obliged to be present at the awarding ceremony of the finalists, except in cases related to the need for an emergency departure from the competition site before the ceremony (illness, departure to the train station/airport, etc. ).
The referee must not allow any other action that could damage the reputation of the FTSR or dancesport in general.
GENERAL BEHAVIOR OF REFEREE
The position of a judge has a status associated with high confidence. That is why the judge, before the start, during and after the competition, in which he officiates, is obliged to comply with higher standards of behavior than those imposed on other subjects of the competition. In order to ensure compliance with the mentioned high standards of conduct, the judge must comply with the following rules:
The behavior of the referee, both within and outside the dance floor, must comply with the principles of sportsmanship. A judge may not behave in a questionable or unsightly manner in the presence of the public (including athletes, spectators and media representatives) or in the performance of other duties related to the dance sport;
The judge must be consistent, objective and impartial in his decisions;
A judge has no right to publicly question the decisions of his fellow judges, as well as their honesty and good faith;
The judge, acting as a judge, does not have the right to underestimate or threaten to underestimate the pairs (pair) trained by a specialist who previously acted as a judge in other competitions and gave pairs (pairs) of such a judge underestimated, in his opinion, marks;
Where refereeing couples trained by a referee is permitted under this Code, the referee must display the attitude of an unbiased, unbiased observer;
When judging a couple who has trained with him in the past, the judge must not judge the merits of the couple by comparing his merits as a coach with the merits of the specialist coaching the couple at the moment;
The judge is obliged to maintain and develop his knowledge and qualifications as a judge, maintaining his awareness of the level of the latest achievements in the development of dance technique and styles, as well as the principles of judging established by the FTSR;
By applying his knowledge, experience and skills in accordance with the criteria of judging and the FTSD, the judge does not have the right to allow extreme or dogmatic views in relation to certain styles of performance.
During the competition, the chief referee has the right and obligation to monitor the observance of this Code by judges, both accepting and not taking part in the relevant competitions.
If the judge:
commits a clear violation of the provisions of the Code or other significant violation;
allows intentional violation of any provision of this Code;
convicted of conduct that, in the opinion of the Presidium, damages the authority and/or interests of the FTSR,
The Presidium of the FTSR has the right to reprimand such a judge or apply one of the following disciplinary sanctions against him:
to be suspended from refereeing competitions of any level for a period of three to twelve months,
to lower the judicial category by one level for a period of one to two calendar years,
to postpone the upgrade by one level for a period of two to three years.