How many hours do kpop idols dance
K-pop Trainee's Daily Schedule
Kpop Secret (Full Edition) is released!
<Kpop Secret> (Full Edition) Amazon(Paperback):   https://www.amazon.com/dp/1719874344 Amazon:   https://www.amazon.com/dp/B07GZMYL83 iTunes:   https://itunes.apple.com/us/book/kpop-secret/id1434793260?l=ko&ls=1&mt=11 Kobo:   https://www.kobo.com/ww/en/ebook/kpop-secret -Unknown stories about kpop stars such as BTS, EXO, BIGBANG, TWICE, BLACKPINK and more -Korean stars' real personality -With whom and how they date -How much they earn Aren't you curious about k-pop stars' real personality? Aren't you curious about unknown stories about them? Here's what you've been waiting for! Kpop Secret is released! Welcome to the real world of k-pop. We tried to include all the secret stories about Korean entertainment industry in Kpop Secret. We want to share all the stories behind k-pop stars with fans all over the world.
K-pop Trainee's Daily Schedule
I'm sure you're very curious about k-pop trainee's daily schedule.
Well, it differs from case to case, but let me explain about the general case. If you become a k-pop trainee, you should follow the daily schedule below.
8 a.m. : School attendance
As most of k-pop trainees are students, they should go to school in the morning. They try not to skip breakfast if possible because it's important for them to manage their health. At their school, they take classes just like the other ordinary students, but they usually listen to music during break time to make preparations for their weekly test. They sometimes write song lyrics, while there are also some passionate trainees who practice singing and dancing at their school.
5 p.m. : Go to practicing room
After school is over, trainees go to their practicing rooms. The first thing they do when they arrive at their practicing rooms is give their cellphones and diaries to people who manage them. They get their cellphones back after they finish all the daily lessons because cellphones could be a distraction while practicing.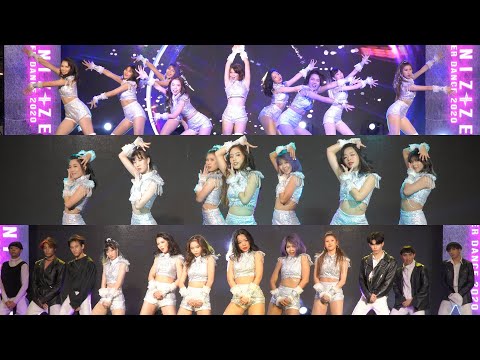 And k-pop trainees usually keep a diary every day to record their learning process. K-pop agencies offer dinner to their trainees, but trainees usually can't eat much because they have to watch their figure.

6 p.m. : Take lessons
After dinner, k-pop trainees take various lessons including singing lessons and dancing lessons. The most basic and important lesson is a singing lesson, and trainees usually take lessons from their vocal trainers one on one. And k-pop trainees practice dancing at least more than one hour every day.
K-pop trainees should take language lessons too. Korean trainees learn various foreign language including English, Chinese and Japanese, while foreign trainees learn Korean. To k-pop trainees, language lessons are as important as singing and dancing lessons because k-pop idols these days should be very active in a variety of foreign countries. That's why they take intensive language lessons.
That's not all.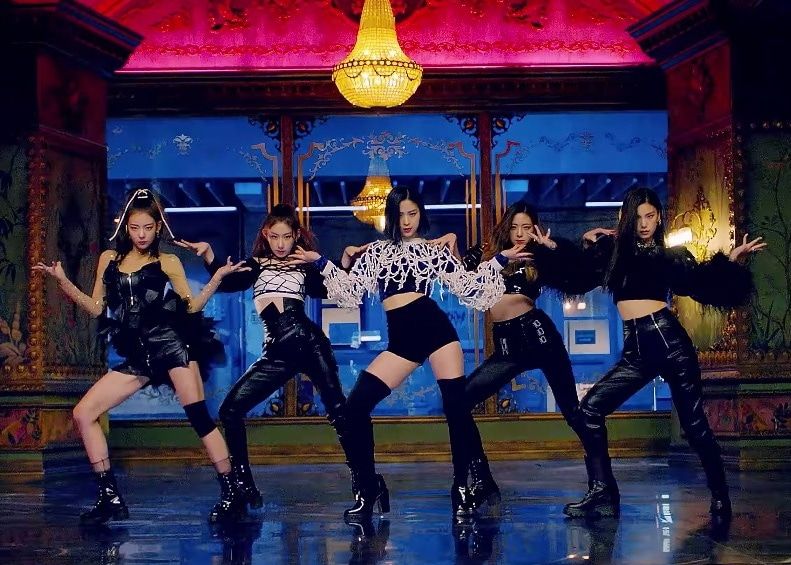 They also take personality educations and sex educations. And on the day when they don't go to school, they do volunteer works too.

10 p.m. : Personal practice
K-pop trainees usually finish their daily lessons at 10 p.m. They can go home at that time. However, many of k-pop trainees don't go home and stay at their practicing rooms to do personal practices. K-pop agencies do not force their trainees to do personal practices, but k-pop trainees voluntarily do personal practices because they have to survive in the fierce competition. Becoming a k-pop trainee doesn't guarantee debut, and only a few trainees who are better than the other trainees can get an actual chance to make a debut.
12 p.m. : Go home
K-pop trainees go home late at night. When they arrive home, they write in their diaries because, as I said, k-pop trainees usually keep a diary every day to record their learning process. And after several hours of sleep, yeah, they have to follow the same daily schedule.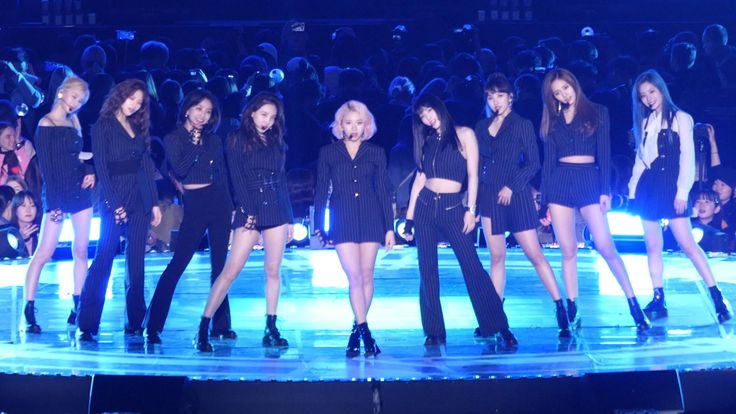 Popular posts from this blog
Secret about kpop idol stars' microphones
Have you ever been curious about k-pop idols' microphones? Unless you are a professional, it's difficult to know the details about the microphones. However, there's a very simple way to make a guess at what kind of microphone your favorite idol star uses. Well, the way is to classify the microphones by their colors. Colors of microphones do not always mean everything, but like I said, you can at least make a guess at what kind of microphones those are. Flesh-Colored Microphone You might see the flesh-colored microphones frequently in various k-pop chart shows. Those are the basic microphones offered by the broadcasting company. People in the k-pop world usually call it "Band-Aid." The microphone is cheap, and it doesn't perform well.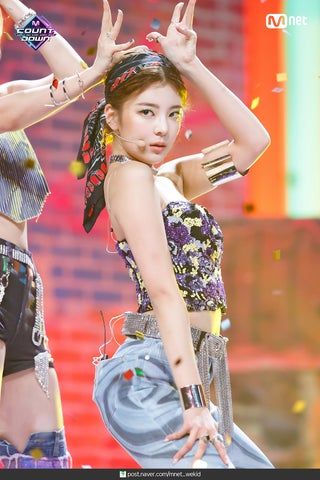 However, it doesn't matter because not a few incompetent idols depend on their AR and just pretend to sing live. Black Microphone The black microphone is not offered by the broadcasting company. If an idol group's
Read more
About MR, AR, LMR and LAR: Do Kpop Idols Really Sing Live?
"Do k-pop idols really sing live? It's not an easy question to answer because the answer to the question could be both yes and no. Well, I want to talk about details about k-pop idols' live performance on the stage. Have you heard about MR, AR, LMR, and LAR? If you get to know about these terms, you will be able to have a good understanding of k-pop idols' live performance." MR(Music Recorded) Basically, MR means instrumental accompaniment. Have you been to karaoke? MR is like karaoke music which doesn't contain the sound of singer's voice. However, there is no k-pop idol who uses such a clear MR, while all the k-pop idols' MR contains sounds of their voices. Before performing their songs on k-pop chart shows, k-pop idols should make their MR, and the way how they make MR is to decrease the sound volume of their voices in original music, while keeping the sound volume of instrumental accompaniment as it is.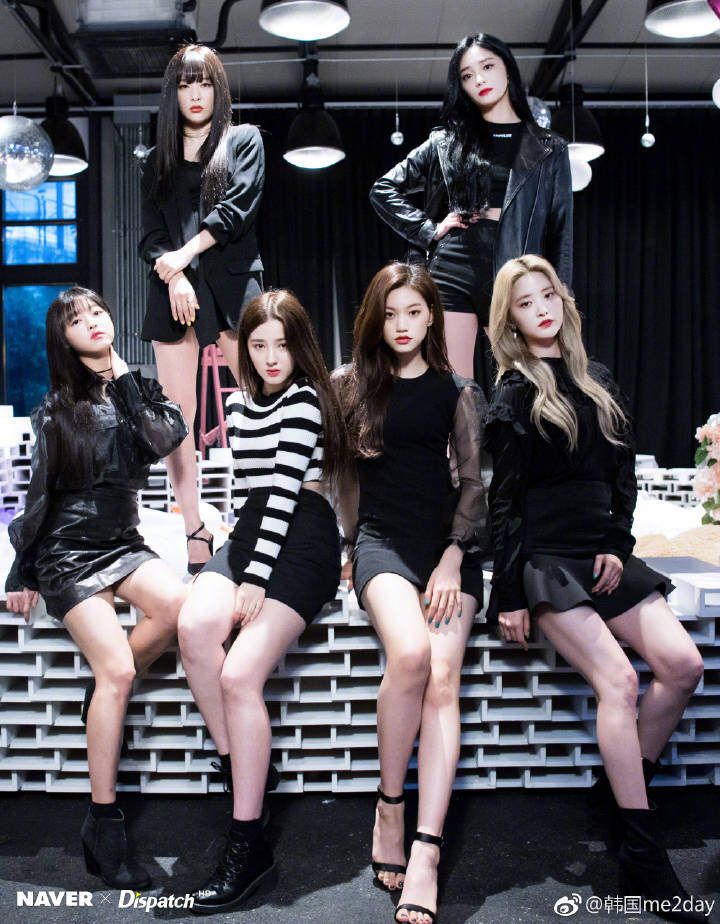 So, to k-pop idols, singing to MR doesn't j
Read more
The real reason why EXO's Kris, Luhan and Tao left SM
In 2014, EXO's Chinese member Kris filed a lawsuit against SM entertainment, insisting that his exclusive contract with the agency should be nullified. And he finally left the agency, while another Chinese EXO member Luhan also filed a lawsuit against SM in the year. And in 2015, Tao decided to leave the agency too. After filing lawsuits, they said "SM didn't respect us at all. SM has treated us like subjects of control and determined our schedules unilaterally. And we had economic difficulties despite much work." Well, I think many of k-pop fans may consider unfair contract between SM and the Chinese members as the main reason why the idol singers filed lawsuits. You know, it was not the first time that SM's idol singer filed a lawsuit against the agency. The former TVXQ members Kim Junsu, Park Yoochun and Kim Jaejoong had been in a legal battle with SM for about 3 years, while Hangeng of Super Junior has also filed a lawsuit against SM, insisting that his contract wit
Read more
Kpop Secret (Full Edition) is released!
<Kpop Secret> (Full Edition) Amazon(Paperback):   https://www.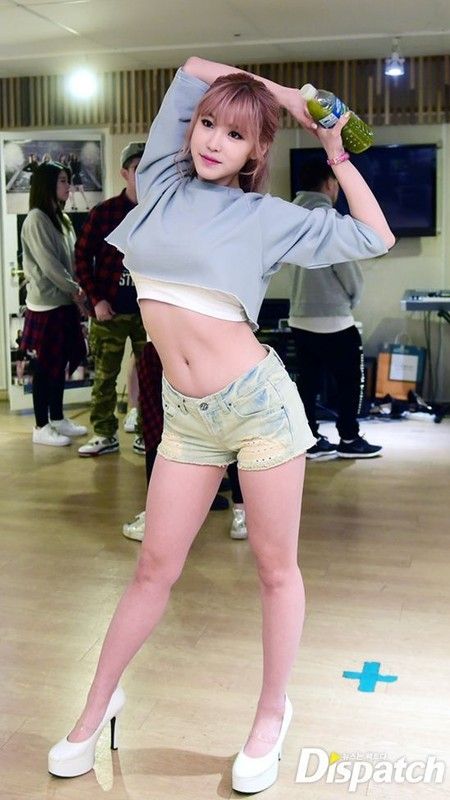 amazon.com/dp/1719874344 Amazon:   https://www.amazon.com/dp/B07GZMYL83 iTunes:   https://itunes.apple.com/us/book/kpop-secret/id1434793260?l=ko&ls=1&mt=11 Kobo:   https://www.kobo.com/ww/en/ebook/kpop-secret -Unknown stories about kpop stars such as BTS, EXO, BIGBANG, TWICE, BLACKPINK and more -Korean stars' real personality -With whom and how they date -How much they earn Aren't you curious about k-pop stars' real personality? Aren't you curious about unknown stories about them? Here's what you've been waiting for! Kpop Secret is released! Welcome to the real world of k-pop. We tried to include all the secret stories about Korean entertainment industry in Kpop Secret. We want to share all the stories behind k-pop stars with fans all over the world.
Read more
How Many Hours Do Kpop Idols Sleep?
TheKoreanGuide is a reader-supported site. Purchases made through links may earn a commission.
Published by: Jason Park
Published on:
Being a kpop idol isn't easy and requires a lot from you.
You will have to work 13 hour days every single day. Most people don't like working that much, but Kpop idols don't have another option.
Especially when they're debuting or making a comeback, this is the reason why their schedules are so full, and they get little to no sleep.
There's always some kind of event or schedule in a kpop idol's life. Even if they get a day or two off, their company will have something else scheduled. Only during the time where they have no comebacks or events can they rest and sleep 8 to 9 hours a day.
However, this isn't something that often happens, especially for idols that just debuted. Idols that debuted very recently will have their schedule fully packed.
Kpop Idol Schedule
Here below is a kpop idol schedule that might help you give a better understanding of how much kpop idols work and how little they sleep.
Preparing for An Event
In the morning, they have to prepare for an event that will take place in the afternoon.
Sometimes kpop idols have no time to even eat. While making their bed, they practice before the event starts.
After that, while at the venue of the event, they would get make-up and hair done. They are usually busy with interviews or rehearsals for performances that are scheduled.
After all of this, the idols have to meet up with fans either for an autograph signing or just simply greeting them.
Dance Practice
Dance practice is something all idols do. This can take up many hours each day and even into the night.
During dance practice, they would go over the choreography that they performed at an event that day or rehearse for future performances.
This is very tiring if you have to dance all day every day. Most people can't even work out once a week so imagine doing this every single day.
Singing Practice
Singing practice is crucial for idols since not all of them are naturally talented. Idols practice hours singing in a booth just to make sure that they perfect it.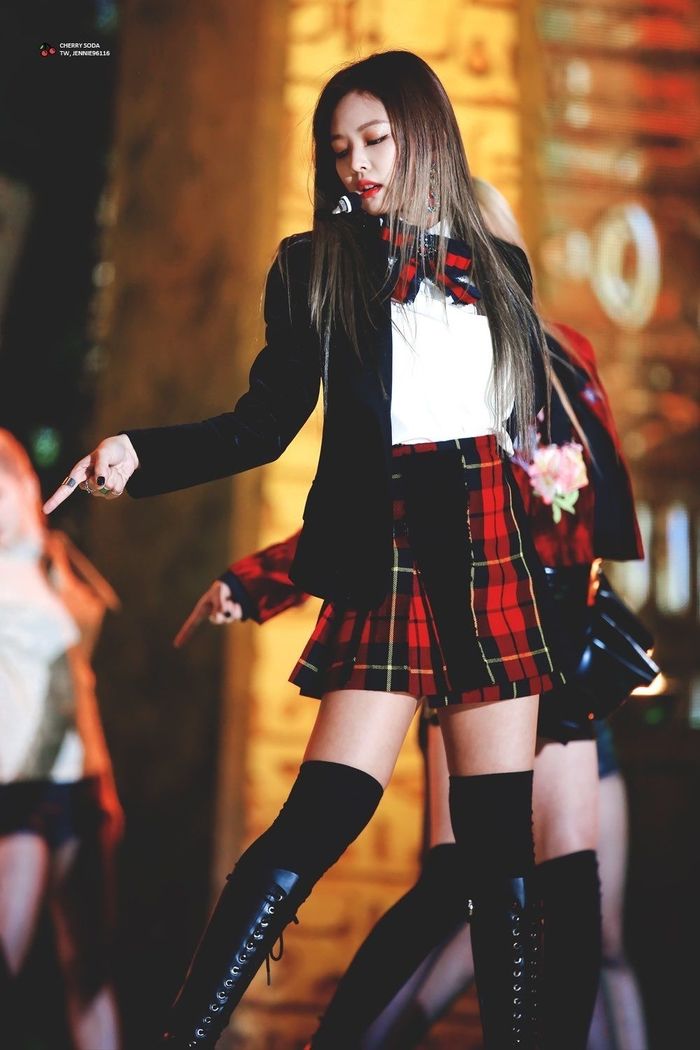 This includes going over the lyrics and practicing breath control, so you don't pass out during performances.
In Korea, there are these karaoke bars where you can practice singing. It's extremely popular in Asia while in western countries it isn't
Tv and Variety Shows
Idols sleep less because of Tv and variety shows. These are often recorded very early in the morning.
This is when there's still no one on the streets, and vehicles are almost nonexistent. Everyone takes advantage of the empty streets and records tv episodes and shows.
Idols have to wake up at 4 or 5 am just to film these shows. After that, they have another schedule in a few hours, so they don't get much sleep.
How Many Hours a Day Do Kpop Idols Work?
Idols can work up to 17 hours a day, depending on their schedule. During a fully packed schedule, idols will work about 15 to 17 hours a day. However, idols don't only have work on weekdays, and they will do work during the weekend as well.
Some idols work more but they don't add time into it while traveling. Most of the time the idols can only rest in between events. Every company has its own driver for the idols and once their performance or even it over the idols can rest in the car.
You see, this is a lot in TV programs that follow idols. They get so tired and try to rest in between events.
At What Time Do Kpop Idols Wake Up?
Idols normally wake up around 4, or 5 am depending on their schedule. This varies from idol to idol because most of them don't have to perform every day.
Some idols start very late because they don't have anything scheduled. You can really see the difference between a rookie and older idols. Rookie idols still have to get used to the schedule.
The idols that have been in the industry for years are used to these extreme schedules. Their sleeping routine is so messed up that their body gets used to it.
Do Kpop Idols Have Free Time?
Yes, K-pop idols do have free time.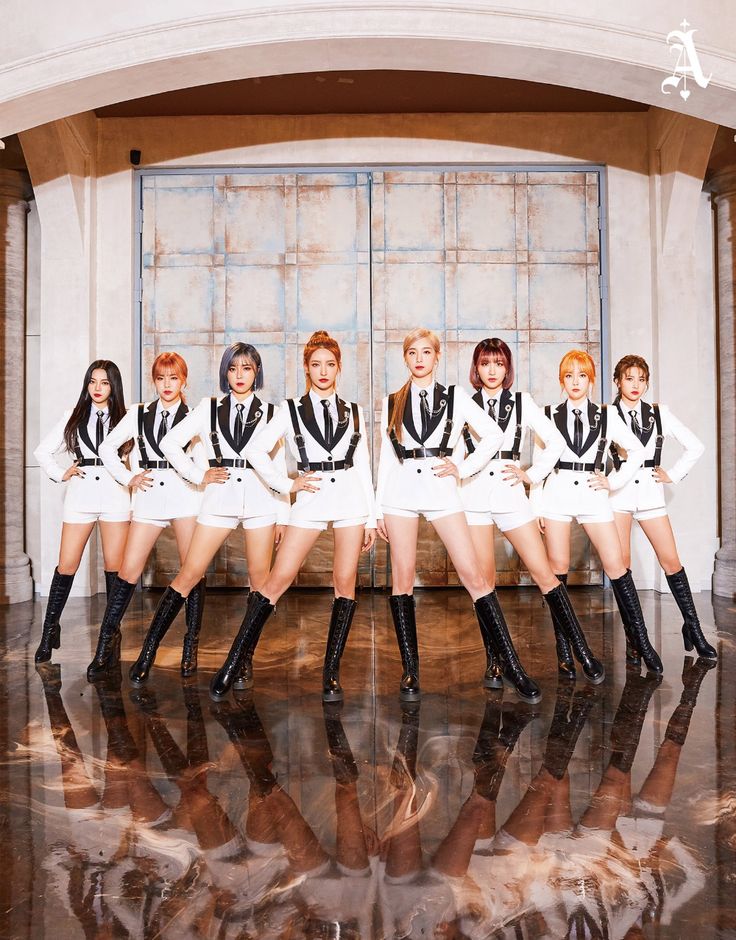 However, it's not like they have this every week. Most of them work 7 days a week, and only once their promotion is over do they get to rest.
This is their free time. Most idols go on a vacation or stay at home and watch tv shows. It really depends on what the idol likes to do. However, there are also trainees that live overseas and have come to Korea to become a trainee.
Those idols can't visit their family because they live too far. It's quite sad because other idols that are from Korea get to do that.
All in all, it's something they chose very early on in their life to do. They wanted to become a kpop idol, and it finally paid off, so it should be that big of a deal.
Conclusion
At the end of the day, idols don't get a lot of sleep. They either sleep 4 to 5 hours a day when their schedule is full. On the days off, they can sleep up to 9 hours or however long they want.
Keep in mind that idols don't get many days off. They're either working 7 days a week or practicing for their next comeback.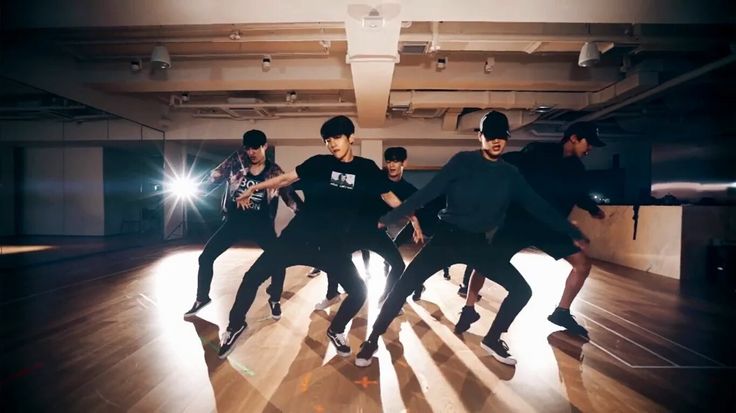 About The Author
Jason Park
Jason has been living in Seoul over 4 years and during that time, he has experienced a lot of the city's quirks and charms. He loves to write about his experiences and share them with others who are interested in learning more about South Korea.
K-pop dance: become a member of the popular girl band
Fandom
If you have long dreamed of learning how to dance like idols from your favorite tracks, then we will help! You know that the easiest way is to watch the instructional videos that the bands themselves release. Now you can also learn a couple of moves to captivate your subscribers, or learn for yourself just to cheer you up. Almost every girl group has a video clip in which they step by step dismantle and practice the dance. Recently, BLACPINK released such a clip for the new How You Like That.
Photo

giphy
But before we move on to practice, here are a few rules for a successful dance lesson:
Find a free space where you feel comfortable waving your arms. This is very important, because while dancing you need to have fun without fear of crashing into a wall or breaking something;

See that no one disturbs or distracts you;

Try to find a bigger mirror. It will be perfect if you have one in full growth. So you can see your mistakes and correct them;

Wear loose clothing and shoes that are comfortable to dance in;

While dancing, look at your every move and enjoy the process.
Remember! The first time, it may not turn out the way you wanted it. But constant practice will help you achieve better results. So, let's start our dance lesson!
1. (G)-IDLE
Not so long ago, a new girl band song was released, which captivated everyone with graceful images and beautiful movements. If you're just getting started in K-Pop, then this is for you. At first glance, the movements may seem difficult, but training will show that they are quite doable.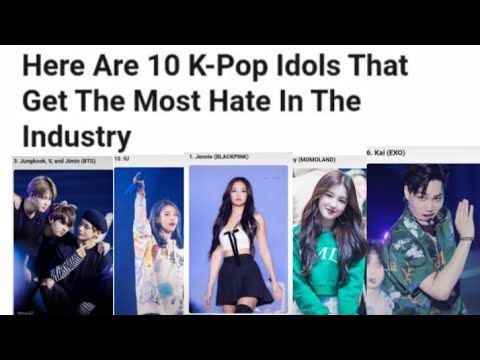 And practice training will help you learn them faster. If you find it difficult to learn from the videos of the idols themselves, then watch the tutorial that will help you understand each movement.
2. ITZY
ITZY is a young group that is considered the next generation of TWICE. Their debut was quite recently - in 2019, but they have already gained popularity and love around the world. Also, ITZY's songs are different from TWICE's concept: they are more energetic and have more choreographic movements. If you are a beginner, then it is better to learn k-pop dances with TWICE. And then move on to more complex choreography by the talented ITZY. Again, we leave you a tutorial for a better understanding and analysis of movements:
3. TWICE
On June 1, MORE & MORE music video was released. It is from here that we suggest that you study the movements. Why? They are uncomplicated, groovy, and easy to use in a normal dance. Pay special attention to Momo - she has been dancing professionally since childhood, and in the group she takes the place of the lead dancer.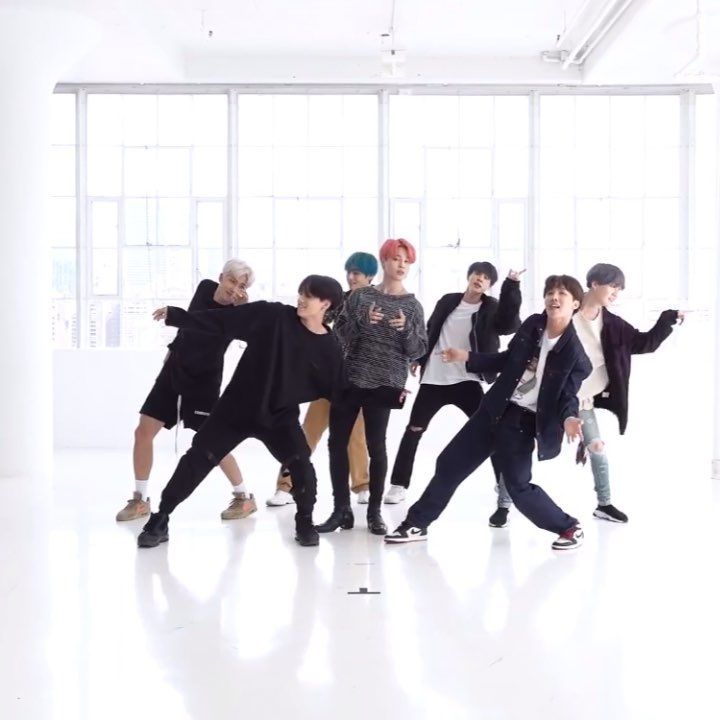 So we advise you to repeat exactly her party.
Well, if it's hard to follow an idol in a dance, check out the tutorial here :)
4. IZ*ONE
IZ*ONE is also a young girl group that won the Produce 48 survival show. on the international fan accounts of Korean stars. In the summer, most often K-pop releases singles or videos with dance practices. IZ*ONE is no exception. They recently released a new track that we are happy to recommend you listen to - Secret Story of the Swan. The dance is graceful and simple. Each movement takes place in time with the music, so learning it will not be so difficult. By the way, the lead dancer in the group is Jena.
And, as always, a tutorial to make it easier for you to understand the movements.
5. MOMOLAND
MOMOLAND debuted back in 2016, but it was the song Bboom Bboom, released in 2018, that brought them a real sensation. And at the beginning of 2020, they released a new track Thumbs Up.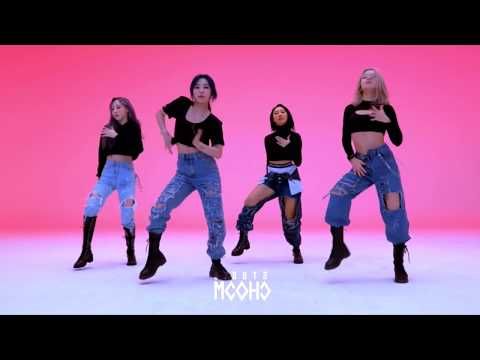 In almost every group MV, the idol movements are similar. Take note of this and peep the movements of the girls not only in the latest clip, but also in your favorite hits of the group.
The last tutorial to help you better understand the MOMOLAND dance can be found here:
and most importantly: do not be shy to publish your Dance Cavers and enjoy the Korean pop culture;)
Elizabeth Boboshko
---
Tags
Korea
Iidola
K-Pop
Dancings
BlackKink TWICE
Momoland
9 strange rules for K-POP idols
Their path to fame is long and not the easiest
K-POP artists' performances are fascinating, but few people know how difficult it is for them to get there to the stage. We decided to reveal the secret and tell you what young artists go to when they decide to become an idol.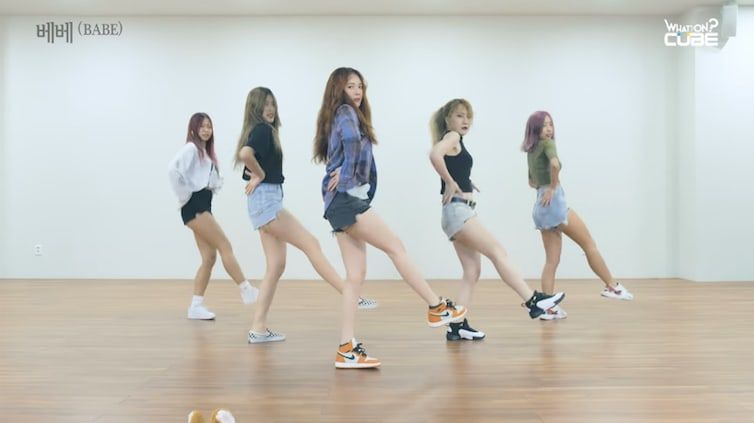 1. Age limit
Not everyone can study to become an idol, because there are certain age limits in this business. It is better to join the training program at a young age, but a potential participant cannot be less than 9-10 years old or more than 18-23. The trainees will face a tough program of vocal and dance training, as well as training and auditions that can last for years. The main task is to stand out, get into the group and debut on stage.
Photo:@hi_high_hiy
2. Living in a dormitory
Few people know that future K-POP artists have to live together. At home, the participants are provided by the training company, but these are not always luxurious apartments. Often young people end up in shabby hostels with not the best conditions. Therefore, before going for an audition, prospective idols should look at reviews of a music company.
3. Gender Segregation
In the K-POP music industry, there is a strict gender segregation - there are only male groups or only female groups.
Accordingly, trainees who train as idols must follow these rules. It is believed that young boys and girls are very distracted by each other, so future K-POP musicians have to live separately.
Photo: @official_everglow
4. You can't date
Boy and girl idols not only live separately, but also don't communicate with each other. Also, aspiring artists are not allowed to meet and go on dates. There are cases when performers were caught at a secret rendezvous, fell into a scandal and were deprived of the opportunity to continue their careers. The thing is that in the K-POP industry, fans who choose their favorite and want to see him in a certain way are of great importance. That is why companies strictly monitor the formation of the public image of each of their wards.
5. It is necessary to look a certain way
In South Korea, there is a cult of youth and beauty, so it is natural that favorite artists are expected to follow these rules. Idols are required to take care of their skin, always look young and attractive.
In addition, the company has the right to decide for itself which image will suit the future star.
Photo: @chungha_official
6. You have to follow a strict diet
Many idols are jealous of their thinness, but K-POP performers achieve the perfect figure with hard work. In addition to the fact that young artists regularly play sports, sometimes they have to adhere to a strict diet. Unfortunately, it's difficult to call idols the right diet. Many of them have to limit themselves to food so severely that there are cases when performers even fainted.
7. Stick to a strict training schedule
Before idols hit the stage, they have a lot to learn. Future K-POP stars sing and dance for hours. Sometimes such trainings last all day, so future artists do not have time for school and their own lives.
Photo: @btsjimin
8. Give their earnings to the company
When aspiring K-POP artists sign a contract with a training company, they know that they will have to give away a large part of their income.