How to become a certified line dance instructor
Line Dance Instructor Training in Odenton, MD
             Welcome to the Home of the International Consortium of Line Dance Instructors (ICLDI)!!!!  
        We are an organization that offers dance teachers an opportunity to complete their dance instructor certification throughout the USA. We are administered by an Executive Council (EC) that is comprised of the senior officials selected to serve (see EC names below). The EC establishes policy guidance and regulations governing the operation of the organization.
Our premier certification offering is referred to as the Accelerated Instructor Certification Program (AICP) and contains the following:
two-day training program of 12 hours that awards participants a Level 1 certification designation;
one-day six (6) hour training session that awards attendees a Level 2 re-certification;
both training sessions require the participants to pass an examination successfully;
all course participants are required to have and maintain certification in Cardiopulmonary Resuscitation (CPR).
The AICP includes professional training for dance instructor certification in Odenton, MD and focuses on the fields of business development, legal aspects of dance instruction, physical therapy, injury prevention, teaching techniques, dance appreciation and music theory. 
We offer a diverse range of instructor training to meet the cultural, entertainment, and recreational interests of our customers across the US. Whether you are looking to meet new dance instructors and just get away from your daily instruction duties, participation in the AICP sponsored by The International Consortium of Line Dance Instructors can help. The following EC membership is presented:
Executive Director, Sharon Lynn Holmes, M.S.
Administrative Officer, Lorraine Jones Wardlaw, M.S.
Dance Development Director, Lawrence Bradford, Master Instructor
Dance Outreach Director, Melodye Robinson, M.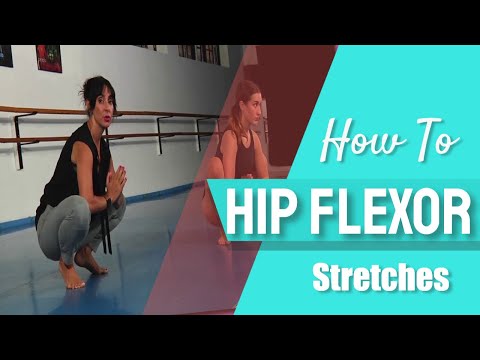 S.
Attorney Advisor, Rebecca Letsome
Eastern Regional Director, Aline Goodman
Southern Regional Director, Sheila Cash-Carter
Mid-Western Regional Director, Marilyn Sanders (Acting)
Western Regional Director, Harriette Coggs-Stuckey, M.S
                                                   !!!!!Shed the stress and worry of everyday dance life.
       Attend our certification sessions and enjoy a fantastic time of learning with other dance instructors.
                                                              Contact "The Consortium" today!
How to Become a Line Dance Instructor
Jupiterimages/Brand X Pictures/Getty Images
By: Daniel Nash Updated January 09, 2018
Dancing is a time-honored tradition of expression, socialization and good old-fashioned fun.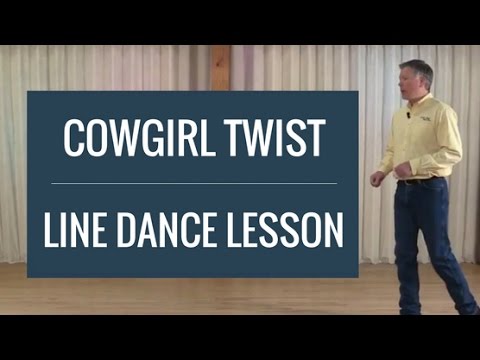 Line dancing stands out in that it requires a group of people to perform specific routines in near-perfect unison. Such highly coordinated teamwork does not come naturally to beginners, which makes them a ripe market for potential instructors. A caveat: you should know how to line dance well before you ask people to pay for your lessons. Other than that, there are no official requirements for becoming a line dance instructor, so you can start teaching without much red tape.
Things You'll Need:
Portable stereo
Country western music
Talk with the management of a local gathering place, like a community center or senior center, and gauge the interest in line dancing lessons. If possible, hang out during lunch time or another busy period to ask patrons how they would feel about line dancing classes, what time would be best for such a class and how much they might pay for lessons. Obtain the site manager's permission to run a class on the property.
Print a flier that contains the relevant information for the class.

Advertise who you are and your qualifications to teach line dancing, how long you have been line dancing and whether you have participated in any teams or won competitions. Provide the "five w's" for your class: who is invited, what is the price, when and where are the classes being offered and why people should participate. At the bottom of the page, place a series of boxes with the class name and your contact info. Cut vertically between the boxes so that they serve as pull-off tabs for interested people. Post the flier on the bulletin board of the site from which you will operate the class and any other public bulletin boards around town. Post on all the social networking sites such as Facebook, Twitter and Craigslist.
Build a curriculum for your class in the form of one or more dance routines. Break the routines down into their basic moves, which can be taught over several classes until the students have progressed enough to string moves together with ease. Practice how you will explain the moves until you are confident that you can communicate them to your students.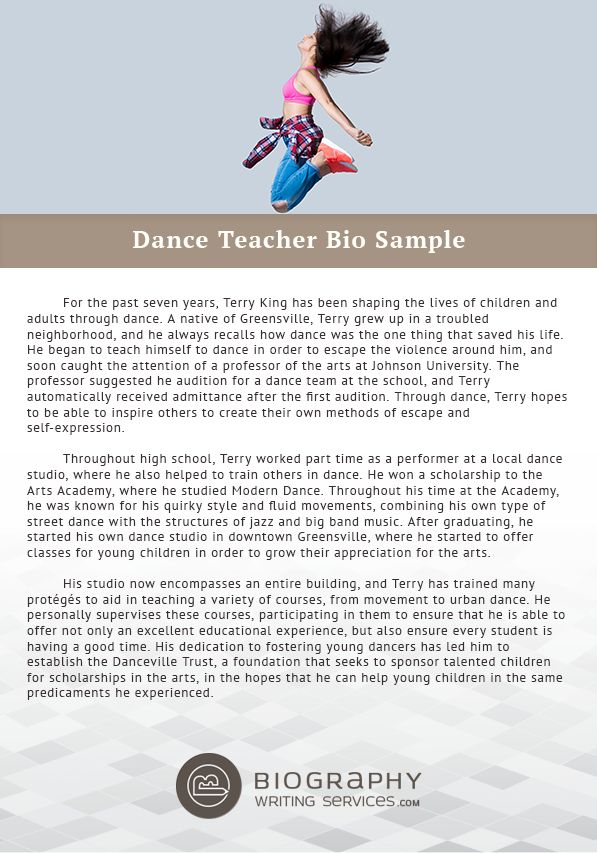 Field responses to your flier and, as people join the class, and build a roster of students. Clear the floor of your practice site of any tables, chairs or other obstructions before class begins. Bring a portable stereo to play country western music during class.
Tip
Consider whether you will charge students by the class or for the entire series of classes. The latter option will ensure more money per student from the start, but it may scare off all but the most determined of line dancers. A good compromise is to offer a discount to students who purchase a spot in all the classes in advance.
Direct your flyer not only to those who want to learn line dancing, but also those who want to make new friends or lose weight while having fun.
Warnings:
While not required, you may want to purchase personal liability insurance in the event that a student injures himself during class; inquire at the venue about insurance they may already carry for such an event.
Tips
Consider whether you will charge students by the class or for the entire series of classes. The latter option will ensure more money per student from the start, but it may scare off all but the most determined of line dancers. A good compromise is to offer a discount to students who purchase a spot in all the classes in advance.
Direct your flyer not only to those who want to learn line dancing, but also those who want to make new friends or lose weight while having fun.
Warnings
While not required, you may want to purchase personal liability insurance in the event that a student injures himself during class; inquire at the venue about insurance they may already carry for such an event.
Writer Bio
Daniel Nash entered journalism in 2007. His work appears in the "Bonney Lake-Sumner Courier-Herald" and the "Enumclaw Courier-Herald." During college, he co-produced a magazine with journalism students from Moscow State University in Russia.
Nash graduated with a Bachelor of Arts in communication from the University of Washington, Tacoma.
Related Articles
90,000 become the instructor Les Mills - Les Mills
Loading ...
0 Locations found next to you
Find class
All training
BODYATTACK Be form, become more sports
BODYCOMBAT WARRIOR
BODYBALANCE JUICY & FOCUSED MIND, FLEXIBLE AND STRONG BODY
BODYJAM HEAR THE RHYTHM, FEEL THE MOVEMENT
BODYPUMP СИЛЬНЫЕ И СТРОЙНЫЕ МЫШЦЫ, ОТЛИЧНАЯ ФИЗИЧЕСКАЯ ФОРМА
BODYSTEP УЛУЧШИ ФИЗИЧЕСКУЮ ФОРМУ, ПОЛУЧИ ЭНЕРГИЮ
LES MILLS BARRE BALLET INSPIRED WORKOUT TO SHAPE & TONE
LES MILLS CORE 30 МИНУТ ИНТЕНСИВНОЙ BODY WORKOUT
LES MILLS GRIT ATHLETIC HIIT
LES MILLS GRIT CARDIO ВЫСОКОИНТЕНСИВНАЯ ИНТЕРВАЛЬНАЯ ТРЕНИРОВКА
LES MILLS GRIT STRENGTH ВЫСОКОИНТЕНСИВНАЯ ИНТЕРВАЛЬНАЯ ТРЕНИРОВКА
LES MILLS SPRINT ВЫСОКОИНТЕНСИВНАЯ ИНТЕРВАЛЬНАЯ ТРЕНИРОВКА НА ВЕЛОТРЕНАЖЕРЕ
LES MILLS TONE ТРЕНИРОВКА ДЛЯ ВСЕГО ТЕЛА
RPM ПУТЕШЕСТВИЕ В МИР ФИТНЕСА
SH'BAM FUN DANCE WORKOUT
THE TRIP EXPERIENCE THE UNKNOWN
Born to move Motivating training for children from 2x to 16 years old
Virtual Virtual training
All training
Return to the map
Find your perfection
Open the talents and blue sides.
who you never knew, get mentored by the best instructors in the world, as well as regular training and resources.
NEW MUSIC AND choreography EVERY 3 MONTHS
Get the hottest new music and choreography every 3 months to keep your class inspired to practice.
TEACH RESEARCH-BASED PROGRAMS
Our classes are rigorously tested in partnership with Pennsylvania State University to ensure they deliver results for your clients.
EXCLUSIVE INSTRUCTOR BENEFITS
Get special offers from our partners Reebok, Polar.
Your path to certification
Enroll on
Your first step is to enroll in an initial course at a time and place that suits you.
Visit Training
Get ready for two days of intense, inspiring training with your new LES MILLS tribe.
Submit your video
After completing the initial training, your final step is to submit your assessment video.
Cheryl Thornley, UK
"I think I am much more confident as a person, healthier and happier.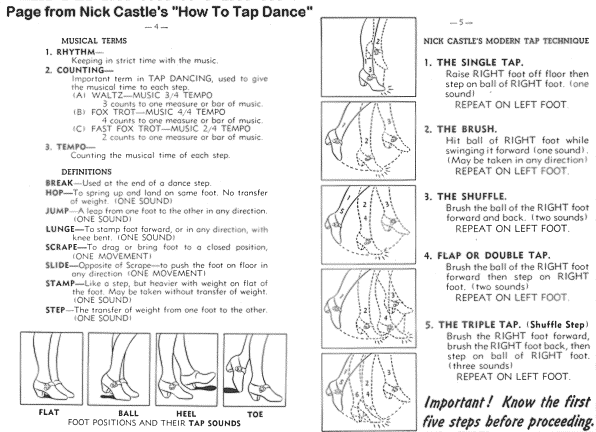 "
Malin Winberg, Sweden
"The first thing that really inspired me to become an Instructor was that I was a participant."
Rigo Riojas, USA
"Once I joined the team, I found something that I was looking for; the family structure that came with being part of the Les Mills Instructor team."
Florian Budinger, Germany
"Les Mills is a journey and I love every second of it."
Pole dancing 2022 Vader College Pole Dancing
Pole dancing 2022 Pole dancing training at Vader College
Documents: instructor certificate
Duration: 5 days
Training time: 40 hours
25 500 ₽ 27 800 ₽*
The Pole Dance Instructor Course will allow you to become a professional trainer and a sought-after specialist, to which clients enroll in a queue. Pole dance combines fitness and the art of dance. Classes are in high demand among women of all ages, but there are not enough good knowledgeable instructors.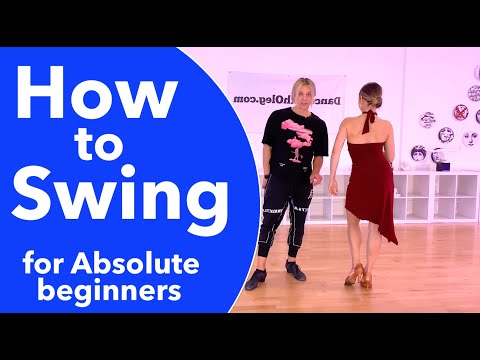 Approximate payback time of training 2 weeks. The payback period is calculated based on the minimum wage for a pole dance instructor.
For whom the course is:
Have experience in pole dancing - at least 4-6 months.
Know how to perform basic elements.
Want to take pole dance training to improve your presentation as a trainer and find a high-paying job at a prestigious fitness center.
Pole dance program:
Learning a variety of pole fitness techniques. You will be able to competently explain to your clients the principle of their implementation.
Correctly building the structure of a group lesson depending on the level and age of the clients.
Thorough development of choreography, elements and their combination.
Mastering the rules of insurance to improve the safety of classes.
The ability to overcome the psychological barriers of clients so that pole dance becomes their favorite workout.
Issued Documents:
Pole Dance Instructor Certificate
Learning Benefits
The full-time course lasts only 5 days. Classes run from 10:00 to 18:00. The instructor will cover all aspects of fitness on the pole: from the history of its origin to the details of the execution technique. There is a lot of material, while all the information is useful and practical, helping to build effective, interesting and safe workouts.
A unique comprehensive program, formed in such a way that you get the necessary set of knowledge to work with different categories of clients: beginners, intermediate and advanced athletes. Particular attention is paid to the peculiarities of pole dance classes with people over 30 years old, who are a promising target audience.
High level of teachers.
Read reviews from our students
As a result:
After studying at Vader College, you do not just train, you help those who study with you to become more confident in themselves and their abilities.
Individual and group pole dance lessons for adult clients. The ability to stimulate and support students, remove psychological barriers and fear of the pylon.
Drawing up training programs for athletes of different ages, builds and training - from beginners to experienced dancers. Inclusion in the lesson of elements and links corresponding to the level of clients.
Carrying out all types of stretching. Successful work to increase flexibility and plasticity, to increase physical endurance and reduce volumes.
Possession of the rules of technique for performing tricks and safety precautions.
A harmonious combination of power and choreographic elements, taking into account the structure, biomechanics of movements and the overall aesthetic impression.
Competent selection of musical accompaniment for the lesson, so that it inspires and leaves only positive emotions. The ability to feel music and improvise to it.
Identification and correction of typical mistakes of students. Achieve high results in a short time.
Information for admission and study
Documents:
Passport
4 photographs 3x4 cm
Power of attorney to conclude an agreement (when sent for training from an enterprise)
Additional:
The education agreement is signed by one of the parents (guardians) if the student is under 18 at the beginning of the education
The number of places in the group is limited. Registration is not a basis for reserving a place in a group. Reservation of a place in a group is carried out only after payment.
Registration for the course at the office one hour before the start of classes.
The course is rescheduled to the next date if the minimum number of participants is not met.
Curriculum
Topic 1. Introduction to pole dance
History of pole dance
Pole acrobatics as the basis of dance
Varieties of pole dance and their features
Topic 2.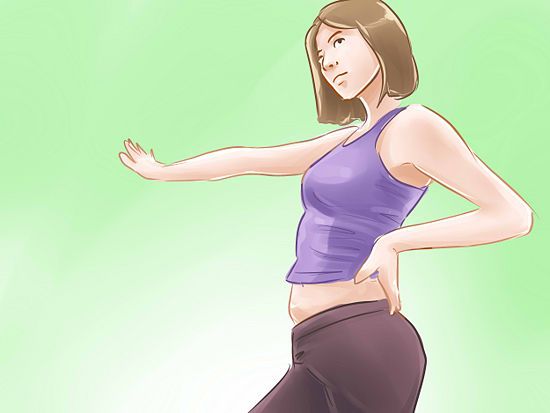 Pole dance for beginners
Lesson structure.
Pole fitness as a basis for pole dance for beginners
Entry Level Elements and Common Mistakes
Topic 3.
Strength and flexibility as a necessary element of training
Strength and flexibility as a necessary element of training,
Topic 4. Pole dance for intermediate level
Features of building a lesson
Features of ligaments and transitions
Mid-level elements
Topic 5.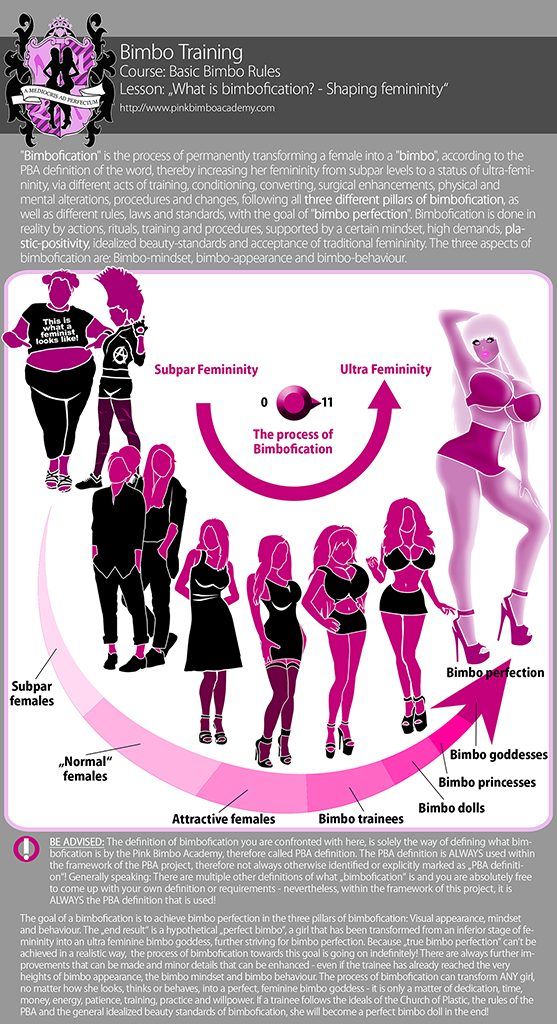 Features of classes on a spinning pylon
Technique for performing elements on a spinning pylon
Methodology for teaching dynamic elements.
Insurance Features
Topic 6.
Choreography for pole dance classes
Fundamentals of dance composition
Creation of a choreographic image
Topic 7.
Pole dance 30+
The popularity of pole dance among older people.
Acrobatics and age
Flexibility and age
Features of working with people 30+
Psychological barriers and ways to overcome them
Alumni reviews
Diana Korneeva (02.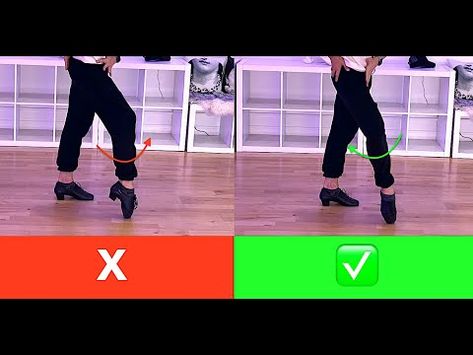 2020)
Pole dance instructor training was very interesting and informative. Discovered a lot of new things! Most of all I liked a lot of practice (exercises, elements, both basic and advanced) I advise! Thank you very much for the knowledge and new experience!
Anastasia Mokrousova (02.2020)
The training improved my theoretical and practical knowledge in the field of pole dance. I want to express my gratitude to the coach Guseva Natalya for her full dedication and love for her work.
Malygina Anastasia (09.2018)
Dense and rich program. Very knowledgeable and experienced teacher. The lessons are structured. Everything is clear, detailed and professional. In a very warm and friendly atmosphere.
Nina Klener (09.2018)
I really liked the course!!! During these days I have gained more knowledge and skills than in the previous two years on the pole.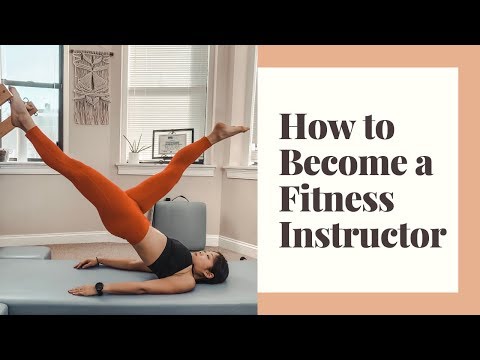 I am very glad that I got here. Thank you!
Olga Gurieva (09.2018)
The training was productive, accessible, positive. I have only positive emotions. I learned a lot of new, and most importantly, useful things for myself. special thanks to the teacher for interesting lessons.
Kharitonova Daria (04.2018)
Having completed the course with Natalya Guseva, I am simply delighted. Such vast knowledge is collected and systematized in an ingenious way. Thank you so much for this opportunity to learn.
Kuznetsova Evgenia (04.2018)
I am very glad that I took these courses. I learned a lot of interesting and new information that will be useful to me in the future, developing me as a coach. Thanks to Natalya Guseva for such a capacious and informative course.
Tags: Fitness, Fitness for women
Ask a question
Wait.