How to dance like the les twins
Les Twins have signature moves that make them the world's most amazing dancers
Portrait of Laurent and Larry Bourgeois by Shawn Welling / Wikimedia Commons.
Les Twins is Laurent and Larry Bourgeois, a pair of identical twins. They stand a striking 6'4″ in height and became known for their amazing dance moves.
Their expert sense of interaction, comedic timing, and flow will catch you by surprise. They integrate dance moves that mimic slow motion, rewind, fast forward, impossible physics and more.
The pair were born in 1988 in Sarcelles, France. They started performing when they were 12 years old and are completely self-taught. Their nicknames are "Lil Beast" and "Ca Blaze."
They made their first professional appearance in 2008 on the French television show "Incroyable Talent." The pair are masterful choreographers and have also worked as models, actors, producers and designers.
The brothers are also entrepreneurs and are the creative directors for their brand "Eleven Paris.
"
What inspired the twin's signature moves?
Laurent and Larry shared that they drew inspiration for their dancing skills from artists like Jim Carey, Jackie Chan, Bruce Lee and Michael Jackson. They've honed their moves with help from their coach Abibou "Playmo" Kébe In addition, the pair credit their siblings, who also are dancers.
Les Twins iconic rise to fame
The pair achieved international stardom in 2010 when their performance at "World of Dance" in San Diego went viral on YouTube. Their routine was seen more than 46 million times.
advertisement
They were invited to appear on "The Ellen DeGeneres Show" on November 9, 2010. This appearance helped to further spread the recognition and awareness of their unique dancing and choreography.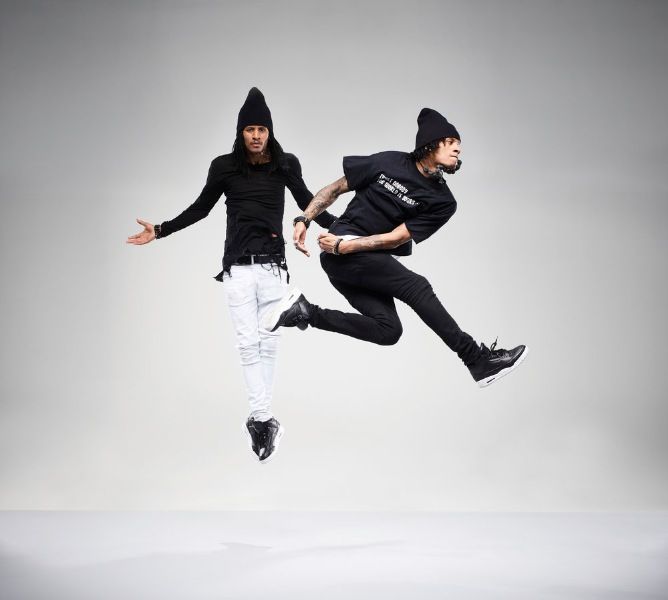 In 2011, they were the champions at "Juste Debout," a prestigious street dance competition featuring artists from around the world.
In 2013, Les Twins returned to the World of Dance competition.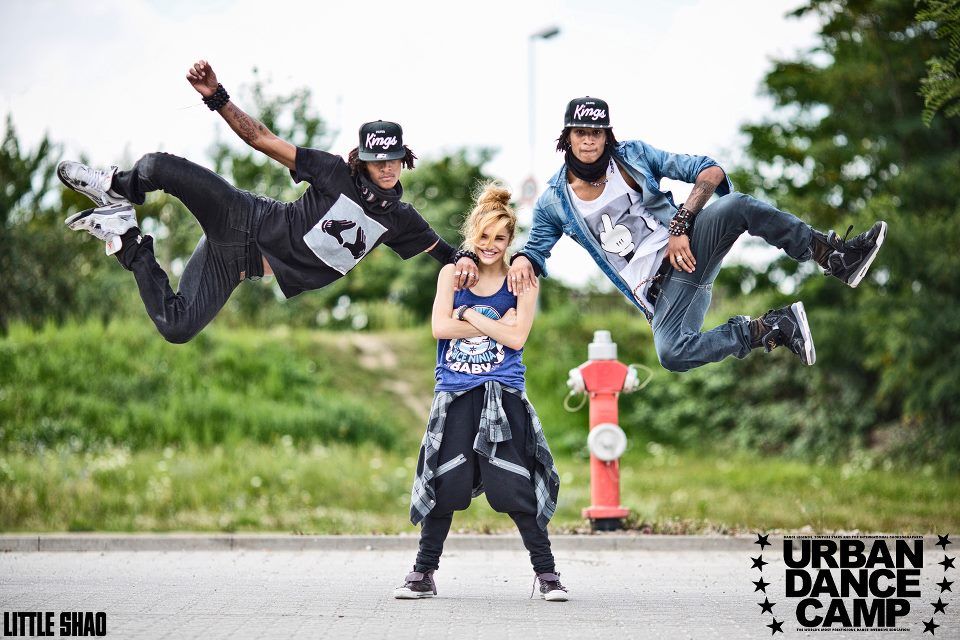 The pair showed off a fresh set of signature moves. Their performance helped to solidify their fame further. In addition, their appearance positioned them as a global brand for new style hip-hop dancing excellence.
The twins were invited to compete again in Jennifer Lopez's "World of Dance" in 2017. They handily won this reality dance competition and earned the $1 million grand prize.
Additional Les Twins appearances
The team has appeared in music videos and live performances with artists including Beyoncé, Meghan Trainor, and Missy Elliott.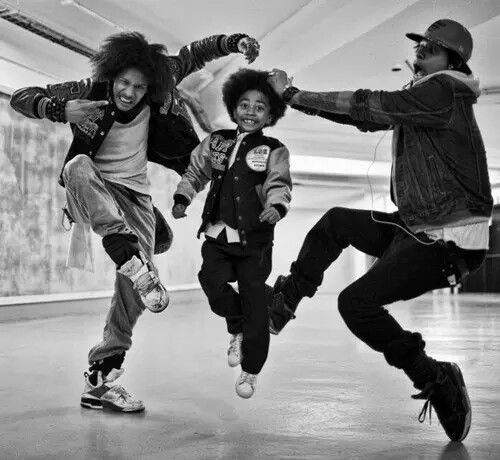 Where to learn more
For more from the twins, check out their official channel on YouTube and follow them on Instagram.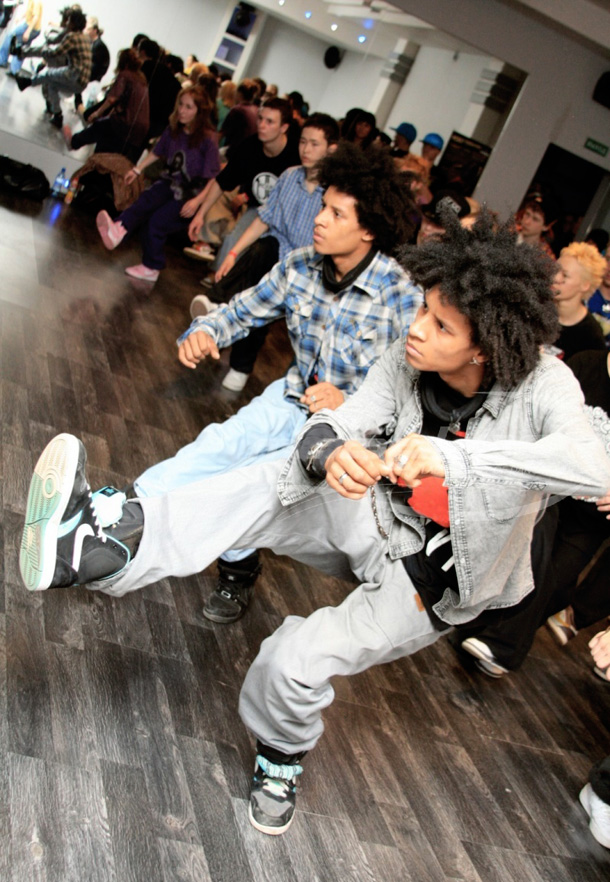 advertisement
advertisement
advertisement
In conversation with Les Twins
We had a delight speaking with two incredible artists Les Twins.
When and how did you start dancing and what role does it play in your life?
The love of dance runs in our family: our roots are strong — we're the last of 11 siblings, and when you're from Guadeloupe, you know how to dance! Our mother was a singer and a dancer; everyone in our family has their own dance style. But in Sarcelles, being twins and dancers hasn't always been an advantage. There are lots of reasons why we've never stopped moving. Our life has given us a lot, physically, to express through dance but it goes beyond movement. We have a lot to say. It's about who we are, where we come from, and what we have become through dance.
If you had to name one life-changing event, which would it be?
When we realized that dance could take us so far.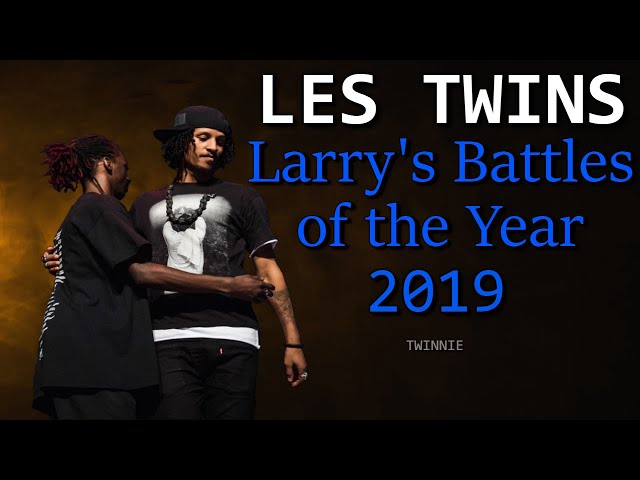 From that moment we decided to incorporate it in everything we do — video, personal style, music, staging, producing. We never do anything by halves. We both want to be the best. And thanks to a little brotherly competition and rivalry, we evolve a little more every day. Movement lets us transform emotion — everything we've experienced, everything we are is right there in our moves. 
.
How do you express yourselves through fashion?
We wear pieces that stand out, that not everyone else is wearing. We want to express our own aesthetic with the things we wear. That's what we tried to do with our capsule collection for Hennessy as well. It's a real source of pride for us to be the bridge between Hennessy and fashion. We have experience in the fashion industry, so doing a Les Twins capsule collection was a perfect fit, and Hennessy really let us put it together the way we wanted. 
How did the collaboration with Hennessy come to life? 
Hennessy came to us with the question if we wanted to collaborate with them.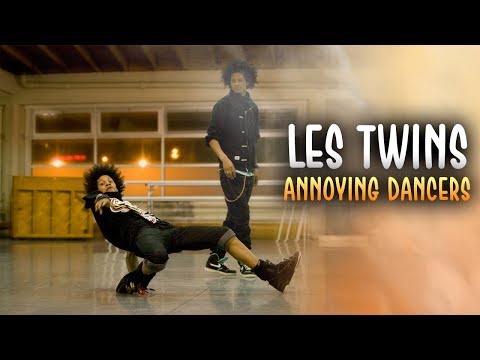 Of course, we were very honored and it immediately felt good. What's amazing to us is Hennessy's willingness to make this collaboration so personal, representing France through two people of color whose story is two centuries removed from Hennessy's story – and yet so similar. We had a very urban image of Hennessy because it's been a part of our orbit ever since we started dancing: our friends order it in nightclubs, it's part of street culture, and hip-hop especially. So it was a natural collaboration even if we don't drink often, personally. To be masters of our art, of movement, we need to have complete control of our bodies. 
There are two original limited edition bottles designed. Each bottle features a likeness of one of you. Are there any differences in your characters?
We're identical but different in life, in our personalities, and dance. We're like yin and yang. When we dance together, the power is incredible. Each of us is strong on our own, but together we are unique.
We bring together two different dreams. We succeeded in leveling up to go wherever we want, to open doors that never would have been open to us before. Les Twins are unique, but there's also a lot more to us — together and individually — than meets the eye. 
How do you like to drink your Hennessy?
We both made our own cocktail together with Hennessy and mixologist the mixologist Clément Faure who captured our personalities and translated that into cocktails. Larry's cocktail is called 'CA BLAZE COCKTAIL'. It's a fizzy cocktail with floral, spicy accents, it showcases the full-bodied of Hennessy Very Special combined with vanilla and elderflower. The cocktail of Laurent is called the 'LIL BEAST COCKTAIL'. It's a bit more reserved than Larry's cocktail. The rich taste of Hennessy Very Special is complemented by notes of almond and nutmeg recalling French pastries, counterbalanced by the acidic tang of lemon juice.
What does Freedom mean to you?
Freedom to us is the ability to create.
What we create is emotion, art, a street spirit. It's like osmosis, a mix: we "dance" our life. Our movement is what makes us unique. 
Jan Schmid
Dance Open: Lombard twins
About the start
We started dancing at the age of 7 - but not exactly regularly and diligently. And we certainly did not think then that this would someday become our profession. We were inspired by the dance of Michael Jackson - and we danced for pleasure, it was something very natural. And only at the age of 13 we began to seriously think about dance as a matter of life.
About James Brown
The second person after Michael Jackson to shape us as dancers is James Brown. Once he came to Argentina with a concert. We stood at the stage and shouted: "We want to dance with you!". And on the last song - Sex machine - he invited us to the stage, and we danced together.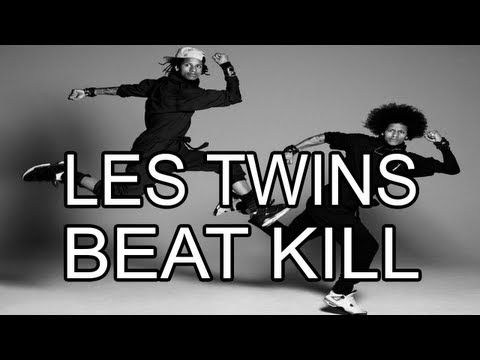 He liked it so much that he invited us to perform with him the next day. And then, when we moved to New York, we performed with him a few more times. He just called periodically and asked: "Guys, do you want to perform tonight?"
About life in New York
When we first came to New York, we lived on $15 a week each, and 2.5 years without papers. We were engaged only in teaching dances - that's why we were sitting without money: there was no time to work as waiters. But we had a dream that kept us going. We gradually joined the party: we met at dance schools with people who were models for us, and showed them our dance. They liked it, we became friends, performed with them at the coolest venues in the world. And then came the crisis of 2001, and we were forced to return to Argentina. It was not easy, because at this time our dreams in New York began to come true.
---
Initially, we as actors were not in the script for Step Up
---
Photo: conceptartists.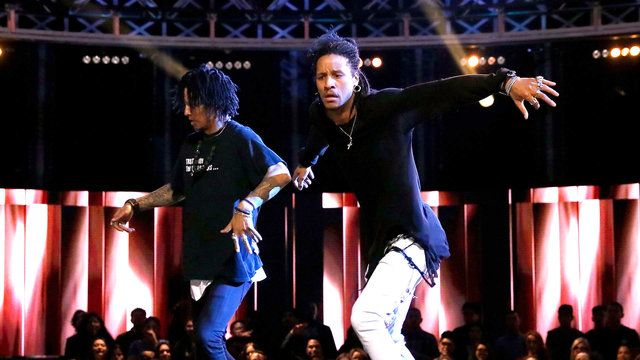 com
About the roots
But we understood what it was for. We returned home, to the family, to the roots - and that is where we found ourselves. It was in Argentina that we formed as artists and as people - and it was there that we began to really dance, perform, write scripts, play. We wrote and performed our play in Buenos Aires, which ended up being so successful that it took us back to New York.
About participating in Step Forward
We got to audition by accident, on the way to our own rehearsal. Initially, the assistants were looking only for dancers (not actors) - and we would like to play in the film. But we still tried - it was, in fact, improvisation, freestyle, but the director liked it, and he invited us to shoot. Initially, we were not in the script, but in the process of work, we bombarded the director with ideas, many of which he liked. As a result, we got into the film as actors: if you watch the movie, you will see that we talk a lot there.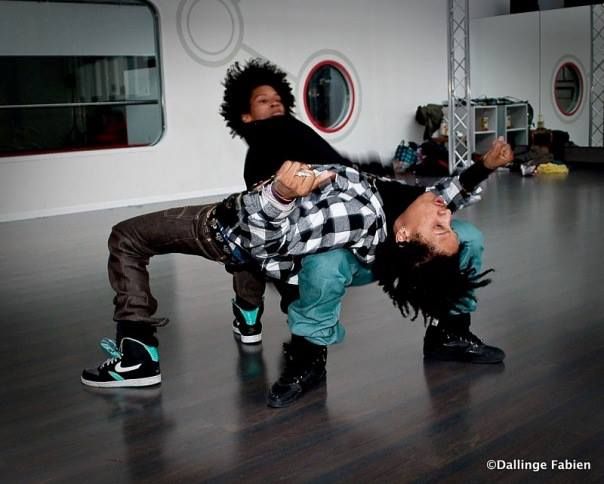 Last year we starred in the fifth Step Forward, and then we shot our film in Argentina, with Argentine actors. In general, we want to continue working in the cinema: now we are writing a script for a film and we dream of bringing it to life. It is very difficult to make your own film in such a way that you yourself like it.
---
We simply choose a composition and express in movements the feelings that this particular music evokes in us
---
About the lack of style
We never learned to dance, we never took lessons. In fact, we are not dancers, because a dancer must be able to work with different companies and devote his whole life to studying styles and techniques. We don't have a dance style, because style is the rules. Our dance is born from music: we simply choose a composition (it can be classical, rock, pop - whatever) and express in movements the feeling that this music evokes in us.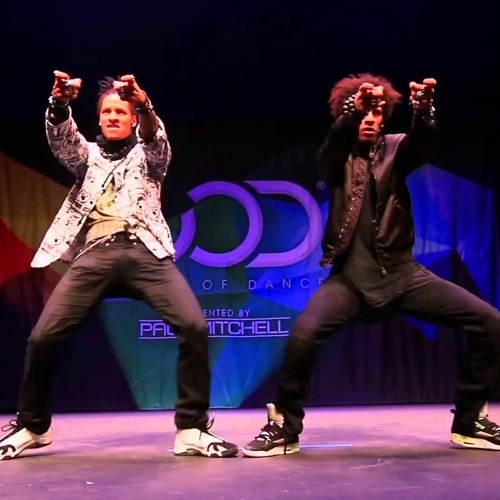 In general, in the process of dancing, we don't think that we are dancing now. The main thing is to convey a message, to put a very specific feeling into the movements - sadness, anger, passion, nostalgia, and it doesn't matter for us what style these movements will be. At the same time, of course, in our dance you can catch something from Michael Jackson and James Brown, hip-hop, jazz, tap dance.
---
We have learned not to expect anything from life, not to listen to what other people say, but to go and live on our own
---
And we get great pleasure when we watch the performances of professional dancers. If we talk about Russian ballet, then we consider Mikhail Baryshnikov the best ballet dancer in history. He wanted to do this - and devoted his whole life to dancing. We've never gone that far: we just dance because we love music.
About Dance Open
We will bring our tap dance composition to the music of the Argentinean tango composer Astor Piazzolla.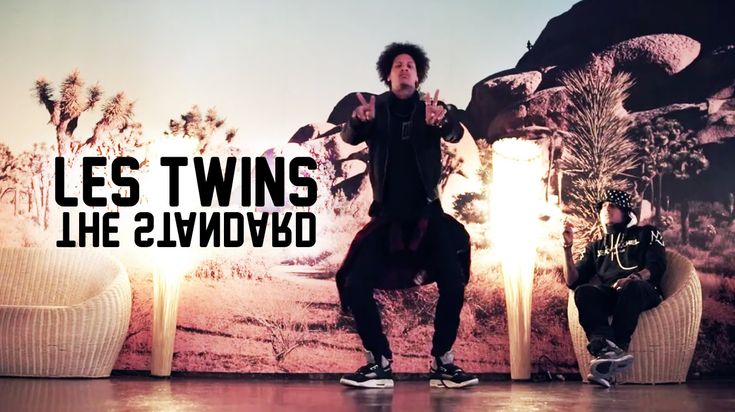 This is a very emotionally strong dance, again in a free interpretation.
About trip to Russia
This will be our first trip to Russia, and we are very excited about this prospect. We want to see your country, culture, people. Expectations? We have learned not to expect something from life, not to listen to what others say, but to go and live every minute on our own. We will have 4 days in St. Petersburg - and we want to see as much as possible. And yes, we will definitely go to the Hermitage.
---
The Dance Open Festival will be held in St. Petersburg from 21 to 27 April 2015 on the stages of the Alexandrinsky Theater and the BDT. Lombard Twins will perform at the Alexandrinsky Theater on April 27th. The program of other performances and master classes can be viewed here.
Gemini - frwiki.wiki
For articles of the same name, see Gemini.
Not to be confused with Twin Twin .
Gemini ( lit.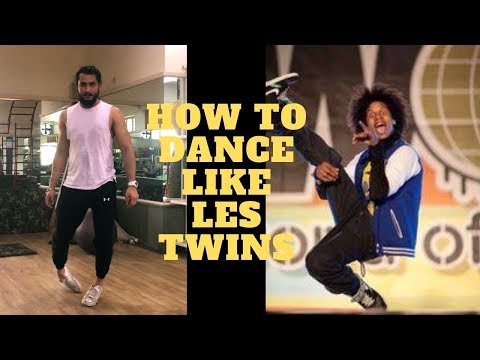 "Twins") - duo of dancers - choreographers, singers, actors and French models, consisting of Larry Bourgeois, aka Ca Blaze, and Laurent Bourgeois, aka Lil Beast . Both of them are "creators of urban movements". They practice a new style, the style in which hip hop dances are composed. They took part in the show La France - Incredible Talent , World Of Dance for short, WOD and were jury members of the dance show Révolution in Quebec.
Larry and Laurent have traveled the world teaching their original choreography in many countries such as USA, France, Brazil, Japan, Canada, Russia, Germany, Italy, Finland, Ukraine, Poland , Hungary, Czech Republic and other countries. Kyrgyzstan, attracting more than 5,000 participants to their master classes.
Larry mostly uses his "gangsta personality" in his dance (hip hop dancers have different personalities depending on the mood, atmosphere and/or music and they can change/alternate), while Laurent's dance is more varied , it's hard to describe.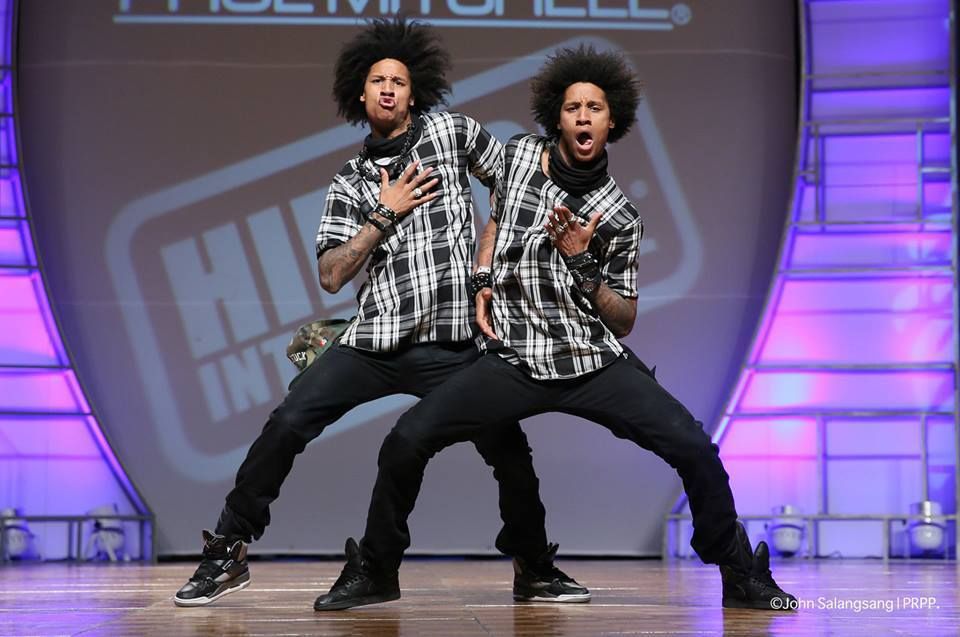 for he gives free rein to his imagination in his every gesture. He shows the feminine side of his personality very brightly and with humor.
They are currently Dancing with American singer Beyoncé on her international tour.
Summary
1 Biography
2 Simulation
3 Collaboration with Beyoncé
4 Style
5 Public image
6 clips
7 Filmography
8 Notes and references
9 External links
biography
Born in Sarcelles, in the northern suburbs of Paris, in to a family of nine Guadeloupe siblings, they join the Criminalz Crew, inspired by a group of friends and dancers from Parisian suburbs of Val d'Oise and Seine-et-Marne. .
In 2008, they participate in the show Got Talent , they are finalists, but they took 6- e place out of 12.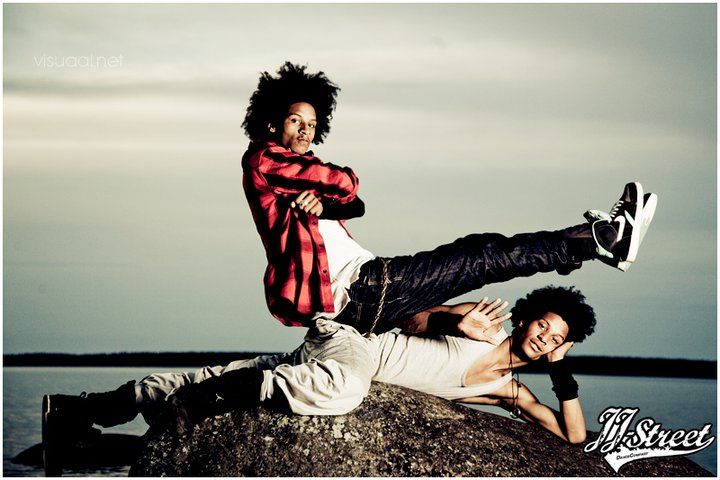 This did not prevent him, on the contrary, from signing a contract. They first performed at the Trevize Theater and then, while dancing on the Champs Elysees in 2008, met American producer Alicia Keys. They are working on dramaturgy with Eric Cecco, director, for several performances of Pas de Quartier and Les Twins in Avignon and at the Trevize Theatre.
Although many accused them of plagiarizing their choreography, the twins put on an incredible performance in San Diego that was widely streamed on Youtube. The Twins' first success on YouTube was the viral broadcast of their performance at WOD (World Of Dance) 2010 in San Diego, which was the first big recognition in the world of hip-hop (new style) in the eyes of the whole world. In 2011 they finally won the international dance competition Juste Debout haut la main with 353 dancers and joined tour Michael Jackson: The Immortal World Tour with Cirque du Soleil to the end. .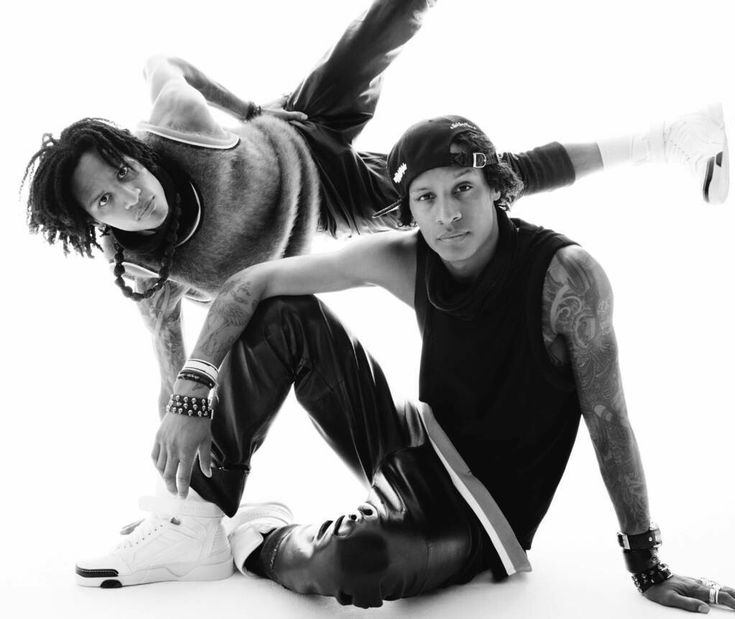 Larry wins All Style intercontinental Hip-hop dance 2012 against J-Boogie, 2011 winner, Laurent's opponent in the semi-finals. At will perform at Kanye West's fashion show at La Halle Freyssinet in Paris, along with rapper Big Sean. then with Missy Elliott and Timbaland at the launch of the Hennessy Wild Rabbit campaign in New York. They dance on Nippon TV in Japan then then to , cooperate with Sony Japan .
In 2013 they appeared in David Guetta's music video called Play Hard with Ne-Yo and Akon, then in a Beats commercial with David Guetta and in 2015 in the Indian dance film ABCD 2 by Remo D'Souza.
At , they are attending the Appnexus Summit Europe in London.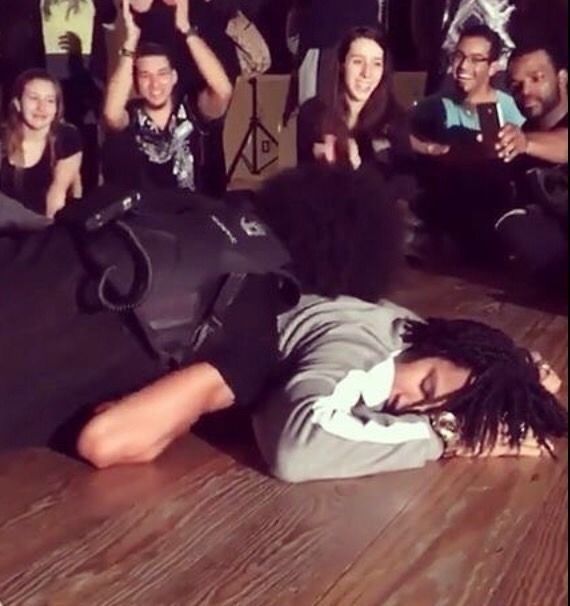 In 2017 they won the American Show World of Dance, brought together the best dancers (solo and group) on the planet for the first time. After this victory, they joined the Jordan and Nike family.
At , TVA Group and FairPlay announce the arrival of a French dance duo for Revolution , a television dance competition in Quebec. The twins will become the masters (judges) of the Revolution along with Lydia Bouchard and Jean-Marc Generet. Nominated at the 2018 Dance Choice Awards in Los Angeles, they won in August in the The dance industry's favorite force" .
In , they are featured in the advertising campaign for Paco Rabanne's new fragrance 1 Million Lucky . At on Instagram they participate in campaign brand Bacardi " Do what moves you" and called on their community to vote for joint creativity.
C , they are the muses of the new fragrance Only the Brave Street from Diesel. At , they are participating in the launch of the Jordan-PSG partnership in Paris.
In the summer of 2020 they are recording music in Les Pins Mirabeau near Marseille and Plan de Campagne in collaboration with producer Munir Belhir and artist Oryan . The single and music video for Stranger will be released by on June 21, 2021. The track is released on Scorpio Music and El Cartel Music labels.
Modeling
The twins signed a contract with the Paris-based agency NEXT Model Management. In 2010, they presented a men's collection by famous French couturier Jean-Paul Gaultier on the catwalk of Paris Fashion Week. They also posed for Galeries Lafayette for the Le Nouveau Chic campaign launched in 2015.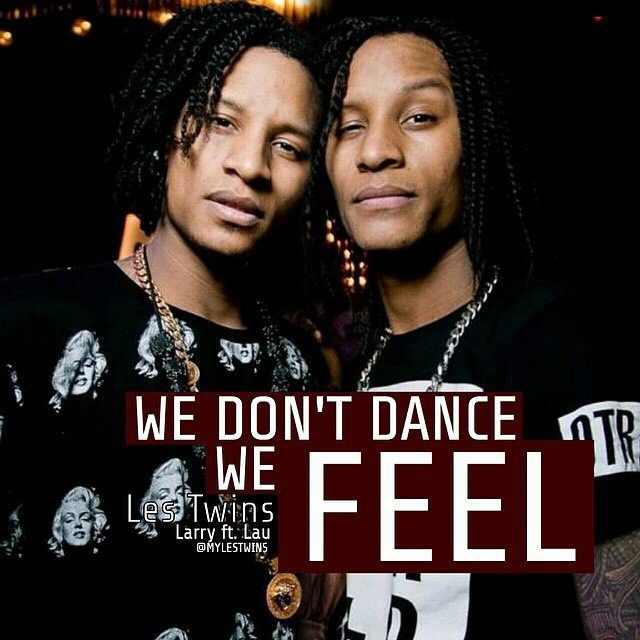 Collaboration with Beyoncé
The Twins at Revel Presents: Beyoncé Live Beyonce in Atlantic City on May 28, 2012
The Twins appear alongside Beyoncé at nearly all of her concerts, including the 2011 Billboard Music Awards, the Glastonbury Festival in the UK, the BET Awards and the summer series Good Morning America concerts. AT , they dance at the Atlantic City concerts during Revel Presents: Beyoncé Live . They appear in the music video for the alternate version of Run the World (Girls), used on her tour, Mrs. Carter Shaw as Beyoncé's Royal Soldiers. During the same tour, they dance under the names Run the World (Girls) and Grown Woman (a name that was first introduced during the singer's performance in France at the Palais omnisports de Paris Bercy).
At , they collaborate again during the Coachella festival in California.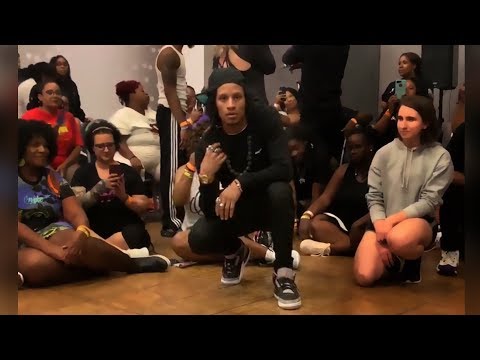 Style
Gemini's dance style is often classified as new style hip hop, a "commercial" form of hip hop that emphasizes isolation (rhythm...) and musicality. However, it is known that the twins created a unique style of this dance, which they call "the style of the twins" [1] . They identified it as such because they have the ability to anticipate, complete and finish each other's moves, the brothers quickly gained a reputation for their timing and free dance as choreography skills.
Public image
Geminis are instantly recognizable by their afro cut and original style (flipped trousers, oversized bracelets, ball necklace...).
Clips
2007: Dance with me - Goddesses
2008: Zouglou Dance - Magic System
2008: Dilli Dally - Khakimakli
2008: Looking for change - La Fouine
2009: Hurts - La Fuin
2010: Gloria - Project Gotan
2013: Play Hard - David Guetta
2014: Beat - Beyoncé
2014: Lips move - Megan Trainor
2014: Bang It To The Curb » - Far East Movement featuring Sidney Samson
2015: Angelina - Maître Gims ft. Laurent Bourgeois (Gemini)
2015: Ayo - Chris Brown ft. Tyga
2015: Sapes like never before - Maître Gims ft. Niska
2015: Where are they from - Missy Elliott ft. Pharell Williams
2016: No Fakes - Red Café ft. Larry Bourgeois (Les Twins)
2016: Bow Down - Beyoncé
2016: You Don't Know Me - Les Twins
2016: Je suis Chez Moi - Black M (Laurent only)
2017: What happened - Les Twins
2019: Dans Mon Délire (Official live performance | Vevo) ft. Les Twins - black m
2020: OOP / Les Twins - collaboration Alonzo
2021: NSEG - Black M
2021: Undale - Oryane & Jillionaire (Major Lazer) ft. Mikal Teja
2021: Stranger - Gemini
Filmography
2015: Overcoming by John Svetno (uncredited)
2015: Any body can dance 2 from Remo
2018: Homecoming on Netflix (Coachella performance)
2019: Men in Black International by F. Gary Gray: Les Jumeaux
2019 Cats from Tom Hooper : Plato and Socrates
Notes and links
↑ " Revolution - VAT - watch the videos" | TVA+ » (As of November 13, 2020)
↑ And Guyanese article "Dancing on the Grass and the Arte Twins", May 5, 2011.
↑ Gemini: what happened to them? M6, 1 - th December 2009
↑ Video Turf Dancing et les twins Tracks A magazine dedicated to new trends and emerging and unusual cultures, Arte, May 10, 2011.
↑ http://www.respectmag.com/2011/03/14/juste-debout-2011-les-twins-vs-usa-5034 Just Standing: Twins vs USA] Respectmag March 14, 2011
↑ (in) " Immortal World Tour" is Dancing with the Stars » (Archive•Wikiwix•Archive. is•Google•What to do?) (Accessed August 19, 2013) LMJ November 9, 2011
↑ (en-US) Jake Kilroy, " Les Twins sponsored by Nike Jordan ", in World of Dance Community Official Publication, (accessed 27 January 2019)
↑ (en-US) « Industry Dance Awards 2018 | Dance Industry Favorite Force " at the Industry Dance Awards (as of January 27, 2019)
↑ " PACO RABANNE PARFUMS: LAUNCH IN LOS ANGELES • Agence Moderne " on the Agence Moderne website, (accessed January 27, 2019)
↑ " Netflix, Bacardi, Chipotle. .. how brands are taking over IGTV, Instagram long videos ", on DNA, (accessed January 27, 2019g.)
↑ FashionNetwork.com, " Gemini, New Faces of Diesel Perfumes", on FashionNetwork.com (accessed January 27, 2019)
↑ (en-US) sawsemag, " LES TWINS FEATUTRE IN NEW JORDAN X PSG LAUNCHES NEW CLOTHING", on Making Culture Dance, (accessed January 27, 2019) (accessed January 27, 2019)
↑ (in) Criminalz Crew - Twins and Reginal Dance Workshops in Las Vegas/LA.