How should jazz dance shoes fit
Jazz shoes sizing – So Danca
Jazz shoes: boring or brilliant? Jazz shoes are one of the most versatile dance shoes in your arsenal and here's why. They are slim, light and comfortable. They come in a range of colours and styles to suit every dancer and can be used for pretty much any style of dance you can think of. The only problem is getting the fit right. Jazz shoe sizing can be a nightmare, whether they are split sole jazz shoes, tan jazz shoes or canvas jazz shoes...so here are a few handy hints to help you get it right.
How should they feel when I try on a new pair?
Run your hands along your forefoot. When you try on a new pair of jazz shoes you should be able to feel all your toes lying flat on the ground. You want your toes to be close to the top of the shoe but not scrunched. 
Point your foot and check how much loose material is above your big toe. Pinch the extra material above your big toe. About the width of a thumbnail is generally enough space.
Lift your foot from flat to demi-pointe. This lets you check whether the heel is loose. If the heel pops off when you lift your heel the shoe could be too big. This is very important with split sole jazz shoes.
Walk in the shoes. This is an important step. You're going to be moving in them so...give your jazz shoes sizing a test drive and check for niggles or wiggles.
Jazz shoes are the queen of the dance shoe
Split sole jazz shoes work really well as teaching shoes. They're also fab for stage work and a real essential for long studio days. Jazz shoes give better foot support than ballet shoes so they can be a good option for rehearsals. Tan jazz shoes also give you that barefoot look so they can work well for contemporary and for performances. I've seen dancers order jazz shoes every style of dance under the sun because they're so damn good! Jazz shoes for Zumba, jazz shoes for ballroom and salsa, jazz shoes for circle dancing, jazz shoes for circus.

..you name it; Jazz shoes are the queen of the dance shoe right now! But it can be tricky to nail that sweet spot of sizing with a jazz shoe. 
Top Jazz shoes sizing Tips
Everyone always wants to know if their jazz shoes are going to stretch. This will depend on what your jazz shoe is made of. If you're buying a leather shoe you want to get it a little on the snug side. This is because that shoe is going to stretch with a bit of wear. My advice is to find the perfect fit and then buy half a size smaller. Your shoes will be a little tight for the first few wears, but you'll be delighted when they stretch out and still look neat. Stretch canvas jazz shoes should fit perfectly when you buy them as they will not stretch out. 
In general, it's not a good idea to have space in your dance shoes. You want your toes as close to the end of the shoe as possible. This allows you to articulate your feet properly and will prevent slips and trips. When you stand flat on the ground you want your toes to lie flat and not feel scrunched up at all.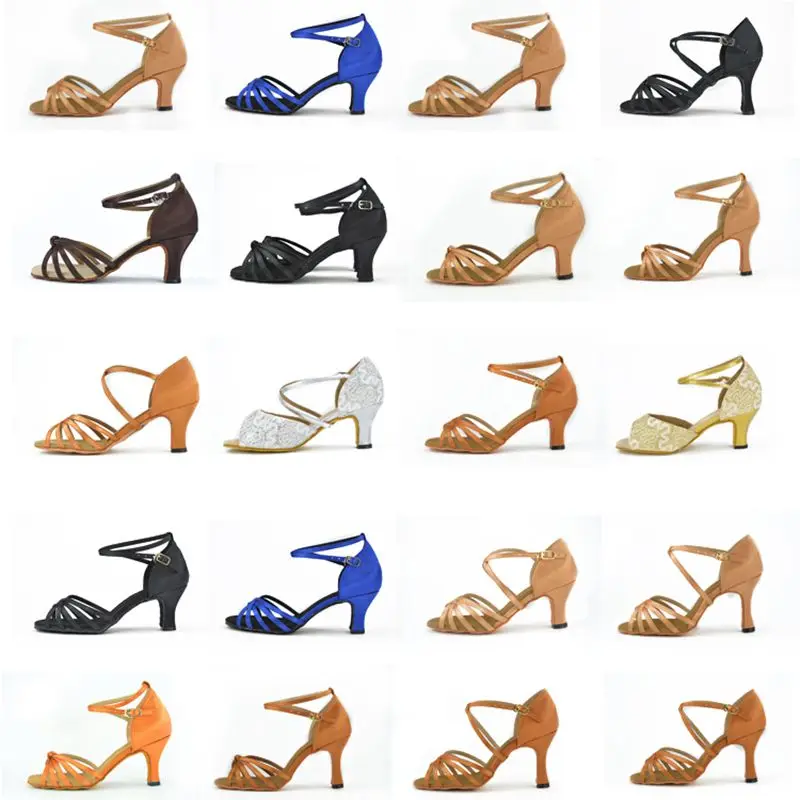 If you buy dance shoes with growing room for a child it is a good idea to fill up space inside the shoe with an insole. This will make the shoe fit better and once the child grows the insole can be removed. 
Remember that jazz shoes sizing, like the fitting of all dance shoes, is highly personal. I like my jazz shoes tight so my feet look good but others like a bit more room for their tootsies.
Shop our extensive jazz shoe collection now and find your perfect fit today!
---
Back to BLOG
Jazz Shoe Guide | What Are Jazz Shoes?
Bloch has been the innovation leader in dance shoes for nearly a century. Our jazz shoes can be found on the feet of professionals in the dance industry across the globe. Bloch provides a superior craft in dance shoes—perfect for students, teachers and masters.
Bloch shoes are perfectly designed and customized to provide for any age and proficiency level. With a complete collection of jazz shoes for adults and children, we aim to create confidence, stability and beautiful lines for any dancer.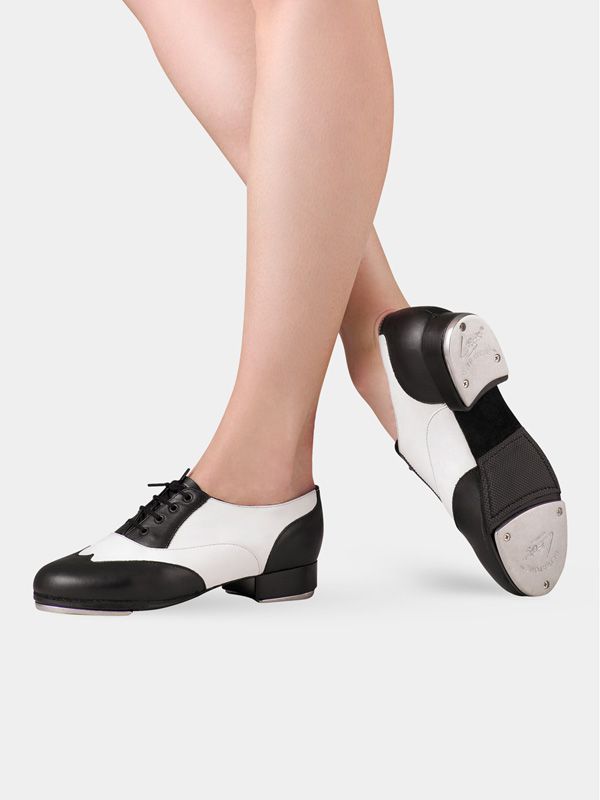 Whether you are just getting started in jazz or searching for your next performance shoe, our guide is packed with information to assist you in your search. From the variety of jazz shoes to choosing the most comfortable size, here is our guide to jazz shoes.
What are Jazz Shoes?
Jazz shoes are a specific type of dance shoes that can be worn for a variety of dance styles, such as jazz, musical theatre, hip-hop, aerobics and salsa. While there are many variations of jazz shoes, most variations are flexible, hug the foot tightly and have rubber on the base for traction.
Jazz shoes have different styles specifically designed to meet the range of needs, material preferences, dance styles and foot sizes of different dancers. Listed below are common shoes worn for jazz in the dance industry and information on what functionality you can expect with each shoe. 
Full sole jazz shoes
Full sole jazz shoes are supportive because they have a continuous rubber sole that makes up the underside of the shoe.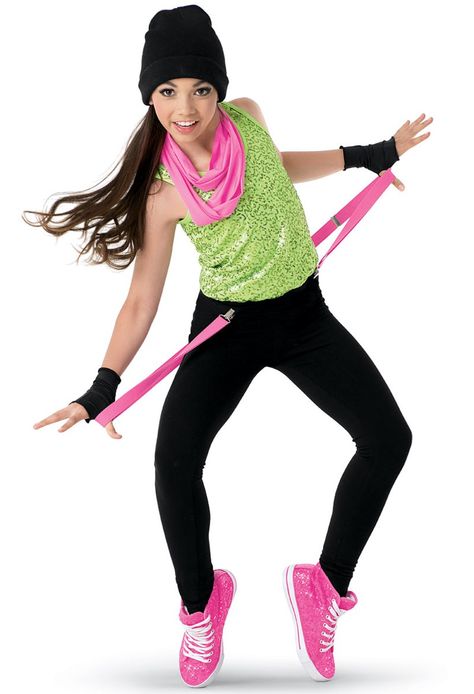 Choosing a full sole jazz shoe style will allow the dancer to build strength and muscle, as the style is very structured.
A full sole jazz shoe doesn't allow for much flexibility since the base of the shoe is coated in a rubber layer. However, this style shoe includes more resistance beneath the arch of the foot. If you are looking for a shoe with a solid and sturdy appearance, the full sole style is a favorable choice.
Split sole jazz shoes
While a full sole shoe has a continuous rubber sole, a split shoe only has rubber under the ball and heel of the foot. The gap of rubber on the arch of the foot makes the shoe more flexible and can emphasize a dancer's arch, point and line of foot. The flexibility of a split sole jazz shoe is seen as an advantage because it allows the dancer to more easily execute correct foot technique and form. However, split sole shoes do offer less support beneath the foot.  
Split sole jazz booties
Bloch offers jazz booties, which are a blend of a jazz boot and a jazz shoe.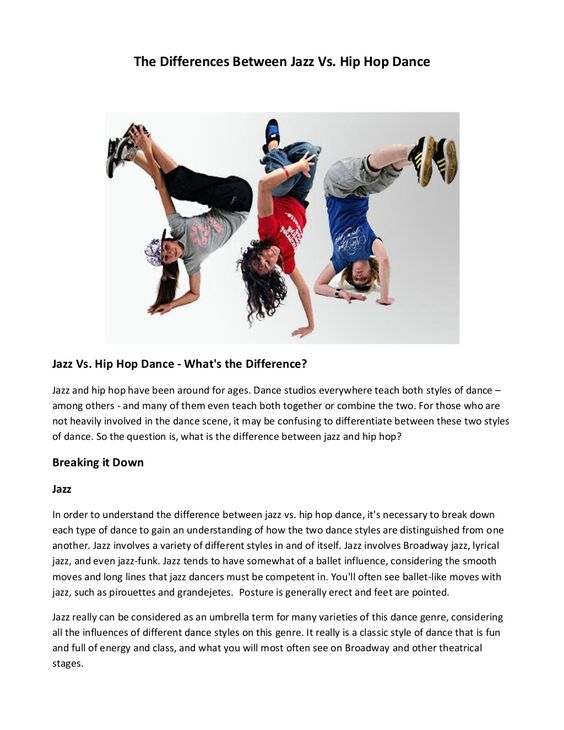 Bloch jazz booties include split soles and side elastic inserts. The elastic inserts replace the need for laces, which are typically necessary for jazz boots, all while offering an exceptional fit in the upper arch. Jazz booties are used for the same dance styles as jazz shoes, but booties offer more ankle support.
Slip on jazz shoes and booties
Some dancers opt for the slip on style of jazz shoes or booties, which allow dancers to slide the shoe on without having to take the time to tie laces and adjust the shoe's pressure on the foot. Slip on styles often offer a firmer fit compared to lace up styles. Many dancers may select slip on shoes as the style is ideal for quick shoe changes between practices or performances, and slip on shoes will not untie during a practice or performance. In addition, slip on shoes are ideal for children who struggle with laces.
Visually, a slip on shoe will give a more smooth and cohesive appearance than a laced shoe. The decision between a slip on and a lace up shoe is up to the dancer's preferences in shoe fit and appearance.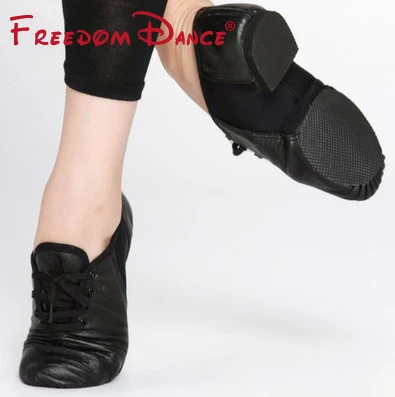 Slip on shoes are favorable among dancers with narrow feet as the styles provide a snugger fit. Some dancers with wider feet may choose a lace up style because the laces can be loosened as needed.
Additional jazz shoe types
Jazz boots are structured, sturdy and heavier dance boots typically consisting of a full sole that relieves pressure from the ball of the foot. Jazz boots are normally only designed in lace up styles.
Jazz sneakers are also sturdier than jazz shoes, but often come in a split sole or flexible sole design to assist the foot's flexing and pointing. Jazz sneakers are also typically heavier than jazz shoes or booties and provide an athletic appearance. Bloch offers lightweight jazz sneaker options with smart lace technology.
How should Jazz Shoes Fit?
Like ballet shoes, jazz shoes must fit accurately in order to serve the dancer properly. Jazz shoes should feel snug on the foot, similar to how a sock may feel. Over time, jazz shoes will naturally mold to the shape of the foot.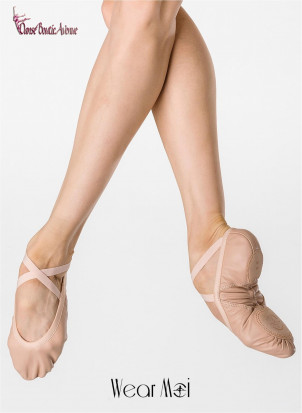 While the jazz shoes should feel firm on the feet, it is important to recognize if the shoes are too tight. If the shoe is hurting the side of your feet, that is a good indicator that the shoe is too narrow. If toes are bending, curling or overlapping when a jazz shoe is worn, that indicates the dancer needs to try a bigger size. While you should expect a dancer's toes to squeeze together due to the design of a jazz shoe, all the toes should be able to rest flat on the ground.
If there is extra material in the shoe, especially near the toes, then the jazz shoe may be too large. Jazz shoes that are too large can cause uncomfortable rubbing on the feet. For more information on sizing and conversion charts, visit our BLOCH US size guide.
Jazz shoes should be durable without compromising comfort. We recommend that dancers visit one of our Bloch stores for a professional fitting by our highly trained staff to avoid potential injury caused by an ill-fitting shoe. Bloch store locations can be found on our store locator page.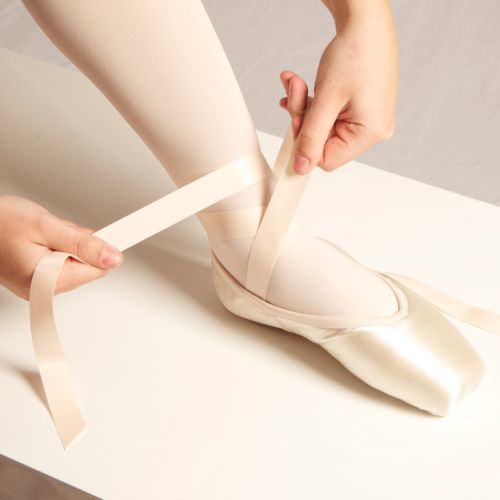 Our guide on What To Expect When You Visit a Bloch Store will ensure you're completely prepared for your leap into the dance world.
About BLOCH Jazz Shoes
From premium materials to hand-made, artisanal construction, quality is in every shoe we create. Bloch leads the way as the ultimate dancewear destination. We strive to equip you or your child with the tools and confidence to dance courageously and beautifully. Our materials, such as our revolutionary moldable suede, arch-hugging neoprene or breathable mesh meet the demands of any dancer.
Bloch offers a wide selection of jazz shoes, including full sole, split sole, jazz booties and sneakers for all dancers, including men, women and children. Many of our styles also offer a variety of material, color and lace options.
Have additional questions about dance shoes? Explore the blog for everything you need to know. Or, simply browse Bloch adult jazz shoes and children's jazz shoes to find the perfect pair today.
How to choose dance shoes: features and recommendations
How to choose dance shoes
Choosing dance shoes is not as easy as choosing casual shoes.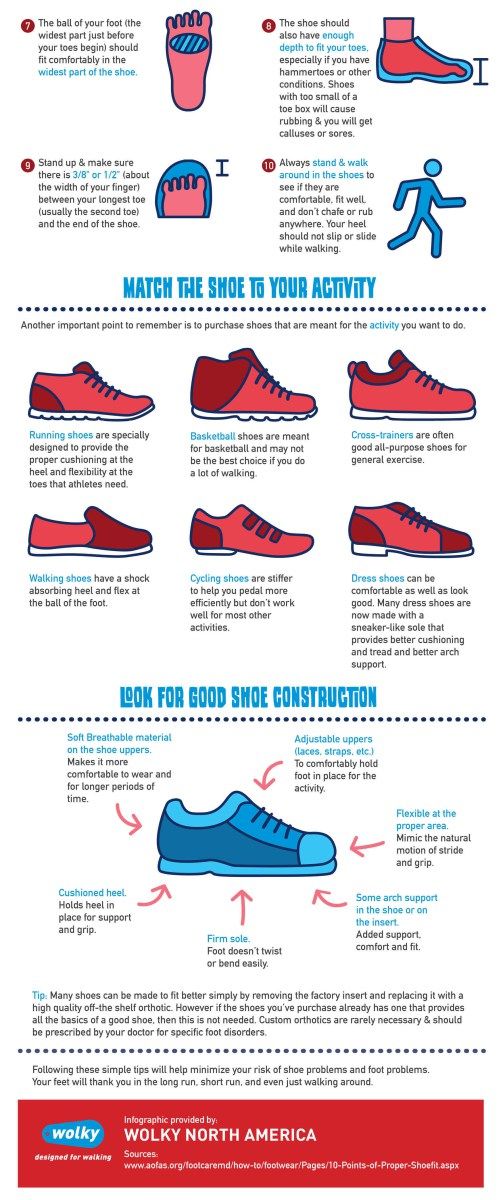 Therefore, before buying, questions usually arise: what guides you when choosing the most comfortable dance shoes? Where to buy dance shoes? Is it necessary to choose it for each type of dance separately or are there universal options? You can find the answer to these and similar questions in this article.
Shoes for different types of dance
Sports ballroom dancing
Shoes for Latin American and European dances are very different.
Children up to 11 years old dance in universal shoes. Rating shoes for boys or rating shoes for girls are versatile dance shoes for training and performance. We have a huge selection of these dance shoes in our store.
If you need to buy shoes for sports ballroom dancing, you need to know what program you are going to dance. In the Latin American program, the partner uses a high heel (about 4 cm), girls usually use shoes for dancing with heels from 5 to 9cm, the shoes are tightly held on the legs thanks to the straps.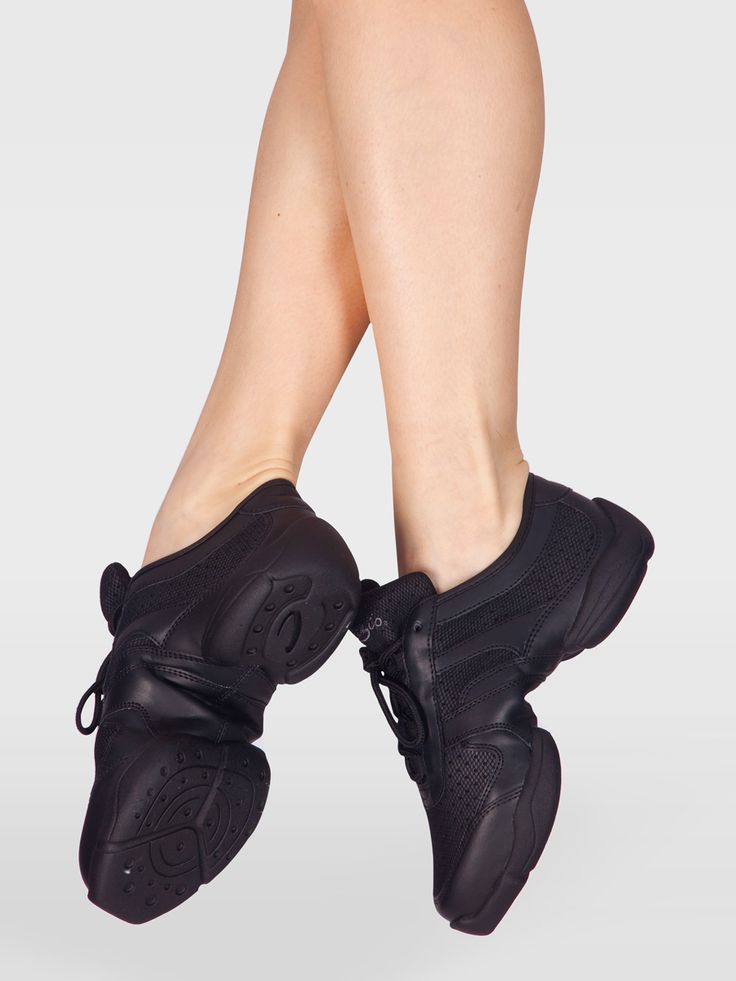 For European dances (standard), shoes with a small heel (about 2 cm) are used for the partner, and pumps for the partner. The heels of the ladies can be as high as in Latin. As materials, both synthetic and natural high-quality materials are used, emphasizing the expensive and elegant image of a dancer on the floor, but at the same time providing comfort of movement.
Ballet
Pointe shoes are the classic ballet shoes. Pointe shoes contain a rigid glass inside, which helps to keep balance during the dance, when the performer has to stand on his fingers. Pointe shoes are selected individually for each dancer and choosing them correctly is not an easy task. Pointe shoes are a type of dance shoe that is used only in ballet and nowhere else.
Ballet shoes are also used during the training process. Ballet flats are the most "universal" type of dance shoes that are suitable for both ballet and just stretching, choreography and almost any dance style as training shoes.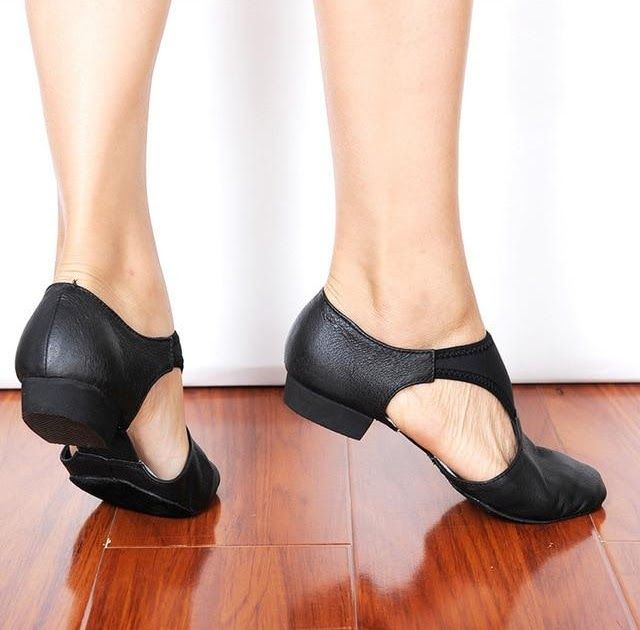 Ballerinas are usually white, pink, nude and black. Men usually choose black, girls can afford any, but still white and flesh are the most popular. Ballet shoes as dance shoes are one of the most common options. After them, you can already move on to more specialized shoes for the chosen dance direction.
Jazz
Jazz shoes can also be used for other types of dance (hip-hop, aerobics, rock and roll). The heel does not matter - it can be both high and low. Open sandals and soft lace-up boots are also suitable.
Dance shoes must have a split sole so that the foot can easily perform any movement. Sometimes there is also a rubber sole - it provides additional grip on the surface.
Oriental dances
This type is usually characterized by barefoot performance. However, you can buy Czechs or ballet flats. They are often supplemented with decorative elements (they apply a pattern, add beads or rhinestones).
Rhythmic gymnastics
In our store you can buy shoes for rhythmic gymnastics - these are half-toes.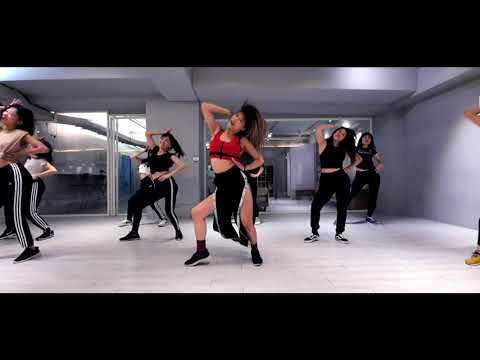 In fact, this is half a ballet flat and an elastic band that wraps around the heel. These are professional footwear for athletes, which you can also purchase in our Komilfo store.
What should you keep in mind when buying dance shoes?
Choose a dance shoe that is more flexible and soft at the time of purchase - this is essential for many dance moves.
Do not choose shoes that are too big. Remember that shoes can stretch after a certain time. Therefore, after a few weeks, they can become too loose and fall off the leg, and this can lead to sad consequences.
The foot may not be very comfortable in new shoes. Don't compare the feel to your old shoes or regular shoes. The task of dance shoes is to provide comfort and safety while dancing. The most comfortable materials are genuine leather and suede (nubuck).
In the case when the dance shoes are suede or leather, do not forget to take care of them in time. Do not forget to buy special care products. So your dance shoes will last much longer.
Girls should buy strappy dance shoes. Thanks to them, the shoes will be securely fixed. It is important that the strap is long enough, otherwise it will be uncomfortable and cut into the skin.
In order for the shoes not to slip too much on the parquet, do not forget to use a special brush for shoes, which raises the pile on the sole of the shoes. This ensures optimal glide and floor feel. You can also buy professional brushes for shoes in our online store.
Do not forget that dance shoes wear out much faster than street shoes. Therefore, it should be constantly changed to avoid injury.
How to choose the right size of dance shoes when purchasing them in the Komilfo online store?
When ordering shoes through our online store, you need to focus on your usual size. But we must not forget that too large or vice versa, small, the size can lead to falls, damage or injury during dancing. In addition, each manufacturer's size range may differ from the one you are used to.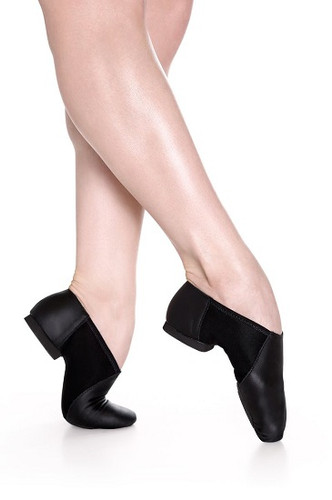 Therefore, consultation in our dance online store "Komilfo" is the best choice.
The Komilfo store cooperates with a large number of brands and suppliers of shoes for dancing or gymnastics. Among them: Galex, Aida, BD dance, Dancemaster, Odeon, Grishko. Our online store gives you the opportunity to purchase goods from many well-known and recognized brands that produce only high-quality shoes and offer a huge variety of materials from natural leather to natural or artificial lacquer, suede, nubuck, etc.
By purchasing shoes from us, you not only buy goods, but also get an excellent offer in relation to cost to quality, as well as positive emotions from the chosen dance shoes. You will definitely want to use our services again!
HOW TO CHOOSE THE RIGHT JAZZ SHOES | Corona Dance Club
Everyone dances! Shoes for different dances. Proper dance shoes are a variety of styles and types, the choice of which depends on: the level of the dancer: shoes for professionals for competitive performances and shoes for beginners are different things, the type of dance for which it is selected, the state of health: for back diseases or for special states (for example, pregnancy) you can also dance, just shoes are selected in a special order, as well as the type of dance load, in the photo: tango dance.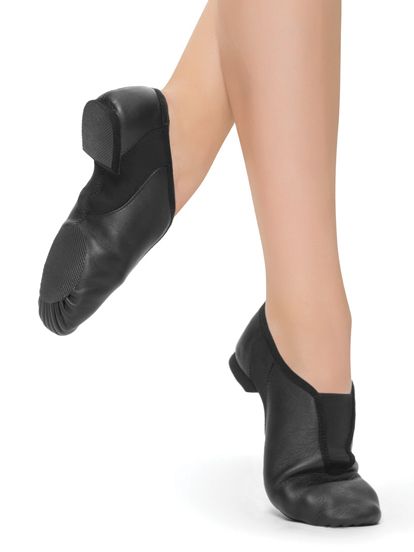 You can choose the right dance shoes only after deciding on the type of dance, your level and where and how you will dance. For those who are just starting.
How to choose the right jazz shoes
If dancing is an outlet after a hard day's work, and especially in the case of beginners, then the so-called "jazz shoes" are suitable for dancing. This type of dance shoe is something like leather socks: soft and dense, they fit and take the shape of the foot. Jazz shoes do not have a dense sole and are very light.
At the initial stage of dancing, it is worth choosing them. photo: jazz shoes. For "jazz" there are basically no restrictions, when only movements are learned and plastic is worked out, but for the average level, for concert performances, it is right to choose shoes that correspond to the specifics of the dance. On the photo: different types of jazz. The specifics of the dance and the choice of shoes. Depending on the type of dance, they are divided into standard and Latino.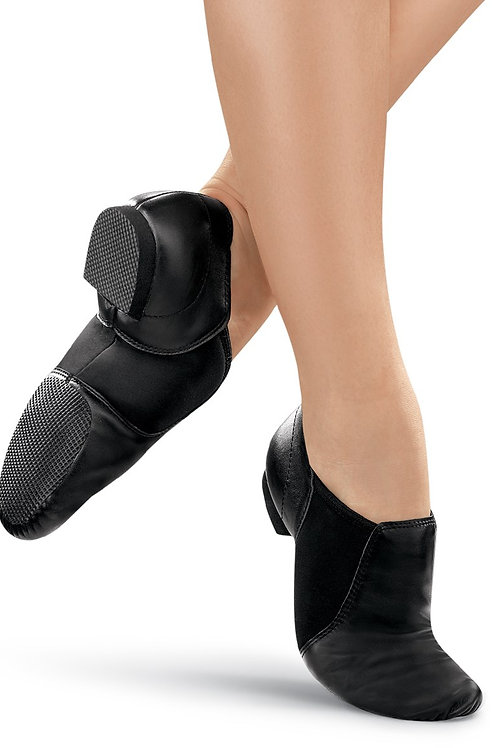 The first category of dance shoes is designed for ballroom dancing, and its features are: the specifics of ballroom dancing is the movement "from the heel", that is, a fairly static position of the foot, and therefore comfortable insoles are provided for such shoes, suede or leather is used for manufacturing, and women's shoes are most often attached with an ankle strap so that the feet do not sag during active movements, the heel height of the female version ranges from 5 to 8 cm, the male version is standard 2-4 cm. For beginners who compete, it is better to switch to training in such shoes so that the shoes do not become a "discovery" for the feet on the day of the concert.
In addition, you should not take shoes with high heels or pointed toes, as at the initial stage, uncomfortable for a beginner, may interfere with the technical performance of the dance. In the photo: shoes for ballroom dancing. Shoes for Latin American dances have a fundamental difference, which depends on the technique: if ballroom dancing involves a step "from the heel", then in Latin the toe part is very active, and the entire foot is involved in the dance, it is flexible.
Therefore, Latino has a number of specific qualities: it is made of satin or suede, natural leather, soft enough to give the feet free bending, the arch support is shortened, the heel height ranges from 5 to 9see, Regardless of the plastic, the standard and latino sole is made of suede, which makes it soft and light. Features of the national dance.
For dances such as tango, flamenco or oriental dances, shoes have their own characteristics. And it's not just about lightness and comfort: shoes here are, as it were, part of the dance, its basis. So, for tango, it is right to choose the option that will sit tight on the leg, since tango is a very active dance, the structure of the pattern of movements is rather impetuous and broken, and therefore the shoe can fly off. To prevent this from happening, you can choose women's shoes with a jumper, but men's shoes with lacing. photo: tango shoes.
On average, the height of the heel for such shoes ranges from 6 to 10 cm, and it is best to choose an open toe.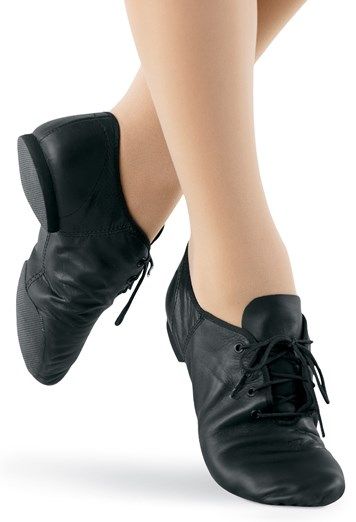 Properly chosen shoes should create a feeling of lightness in the foot, good stability and contact with the floor. There are several factors to consider when choosing a flamenco dance shoe, such as comfort and impact resistance of the sole.
So, flamenco shoes are equipped with: a strong special arch support, a hard and thick sole, a heel height of 4-5 cm, and the heel itself is lined with nails. It is worth noting that flamenco shoes will be used not only in performances, but also in training, because it is necessary to work out the blows. Therefore, for this type of dance, it should be made only of leather: suede and leatherette quickly absorb moisture, wear out quickly, and sweating increases during the dance. It is clear that shoes made of artificial materials will quickly become unusable. photo: flamenco shoes. The equipment of the Irish dance is also interesting. The shoes here are rather soft leather slippers that lace up to the ankles.
For dances of the oriental type (there are many varieties of them, but they are similar in plastic), ballet flats similar to the previous version are used.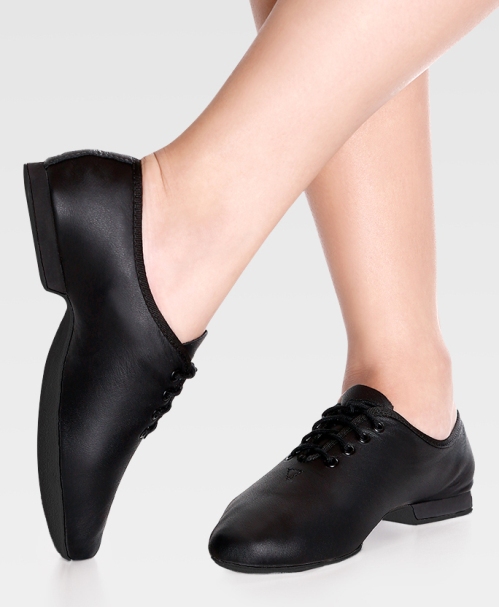 It is best to use genuine leather slippers that do not have a heel. At the same time, one should not forget about the oriental color of such a dance scale, and therefore it is better to order such ballet flats from the masters. Do not forget about modern dances: breakdance, street dancing, hip-hop and club options. Here you need to choose shoes, the sole of which will be flexible enough, providing flexion of the foot. Sneakers must be light. In the photo: sneakers for modern dances.
Advice for dancers. There are some more nuances when choosing shoes for dancing, which is especially true for women. It is very useful for pregnant women, people with flat feet or diseases of the musculoskeletal system to dance, but according to a certain type, the coach will develop the load, taking into account the recommendations of the doctor.
In addition, shoes with heels higher or lower than 2-3 cm should not be used in this case: this damages the ligaments, further increases the load on the foot and back.