How old is artem from dancing with the stars
About Artem - Artem Chigvintsev
Biography
Artem Chigvintsev was born in Russia on 12 June 1982. He inherited his love of dance from his mother, taking dance classes from a young age. Winning numerous dance competitions in Russia he moved away at 15 to gain more training in Germany, Italy and England.
Artem arrived in Los Angeles in 2004 and in addition to appearing as a contestant on the first series of 'So You Think You Can Dance' undertook various acting and choreography roles, appearing in 'The O.C.', the 80th Oscars ceremony, choreographing series two of 'So You Think You Can Dance', and being one of the professional dancers on the US version of Strictly – 'Dancing With The Stars'. Artem joined the company of a major touring dance show and travelled extensively performing on Broadway and in the West End.
In 2010, Artem joined the line up of professional dancers for series eight of 'Strictly Come Dancing', going on to win the series with his celebrity partner Kara Tointon.
In 2011 he was partnered with actress Holly Valance and they made it through to week 11 of the ninth series of Strictly. In 2012 Artem was partnered with Fern Britton and in 2013 he was partnered with Natalie Gumede reaching joint second place in The Strictly Come Dancing Final.
Artem has toured with the Strictly Come Dancing arena tour first in 2011 being partnered with Kara Tointon and in 2012 with Nancy Dell'Ollio, 2012 with Fern Britton and 2013 Natalie Gumede.
Artem also choreographed for the second series of 'So You Think You Can Dance' on BBC One.
Artem is in the Guinness Book of Records, having taken part in the 'It Takes Two' challenge for the most botofogo steps in 30 seconds and managed 79 – a new World Record.
Of Strictly, Artem says "…performing on Strictly is indescribable, it is everything a dancer could wish for", and on performing live he says "performing to a live audience is the ultimate experience for a dancer, their reaction to the dance is what makes it so special.
"
Artem made the decision to leave Strictly Come Dancing this year to concentrate on gaining his American Citizenship he joined Dancing With The Stars (DWTS) in their Season 18 as a Troupe Member.
In September 2014 Artem was confirmed as a new Pro on Dancing With The Stars.
He danced Season 19 DWTS With his Celebrity Partner Lea Thompson.
Artem and Lea were eliminated in Week 9 (the Quarter Finals) and finished in 6th place.
On September 17th 2014 Artem became an American Citizen.
Artem was back for Season 20 of Dancing With The Stars in March 2015, his celebrity partner for the 10th year of (DWTS) is the Legendary singer/song writer and actress Patti LaBelle. Artem and Patti were eliminated in Week 6.
Artem danced for the second time with SWAY in New York City on June 5th & 6th 2015 brought together by Tony Dovolani, Val Chermkovskiy & Maks Chermkovskiy this show hosts the worlds most talented and highly ranked dancers showcasing their talents.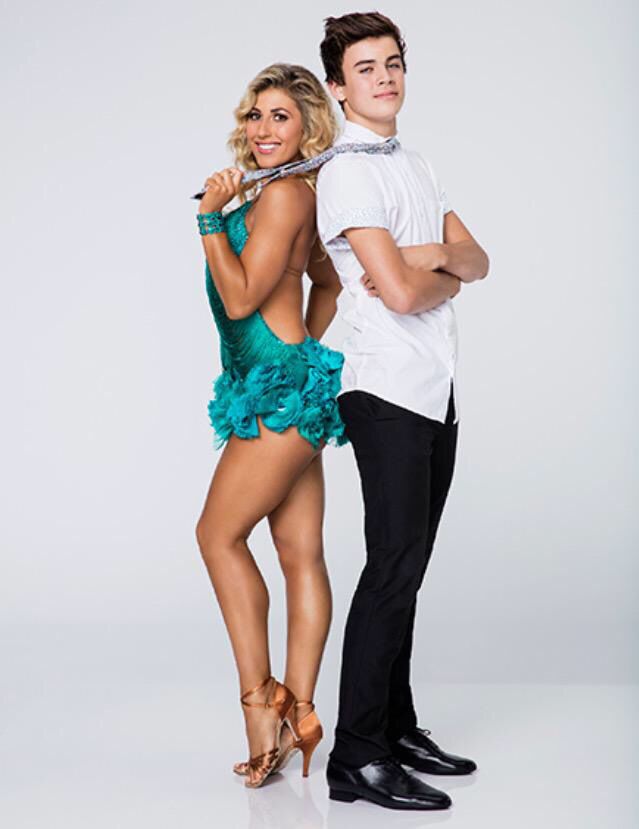 In September 2015 Artem filmed some scenes for upcoming Film 'Shine' Directed by Anthony Nardolillo The film is about Two brothers, once NYC's renowned Salsa dancers, they are reunited years after the death of their father, on opposing ends of gentrification.
Artem was part of the Season 21 Professional Dancing cast which featured him and Peta Murgatroyd as the Poster dancers for season 21.
In October 2015 Artem took part in Harley Davidsons Pink Label Campaign for Breast Cancer using a Street Glide Motorcycle to promote Pink Label riding.
December 2015 Artem embarked on the Dancing With The Stars Winter Tour through until February 2016.
March 2106 Artem had a new celebrity partner for Season 22 of Dancing With The Stars, Mischa Barton who is known for being on The O.C. Mischa was Artems third Celebrity Partner on the show they made it to week 3.
Artem started Season 23 of Dancing With The Stars in August 2016 with his celebrity partner Maureen McCormick, from The Brady Bunch, they left the competition Week 7.
Artem worked on the blockbuster film La La Land (2016) starring Emma Stone and Ryan Gosling, the film is an American romantic musical comedy-drama. Artem assisted Choreographer Mandy Moore in the Waltz scene. The film has had fantastic reviews tipped for many film industry awards this year. Artem was Ryan Goslings body double You'll see Artem in the film if you look closely, as he waltzes across the night sky in silhouette, he also coached both Emma Stone and Ryan with their dance.
Artem was on the Dancing With The Stars 'We Came To Dance Tour' 2016/2017 touring the United States.
Artem was on Season 24 of Dancing With The Stars, with his celebrity partner Nancy Kerrigan, former Olympic Figure Skater.
Nancy and Artem made it to Week 7 leaving on a score of 36/40 for their Last Tango together.
Artem hit the road on the 'Hot Summer Nights' Dancing With The Stars Tour in June 2017.
Artem returned for Season 25 of Dancing With The Stars in September 2017 he will be dancing with his Celebrity Partner Nikki Bella WWE Wrestler, Actress, Model and star of the reality show Total Divas & Total Bellas.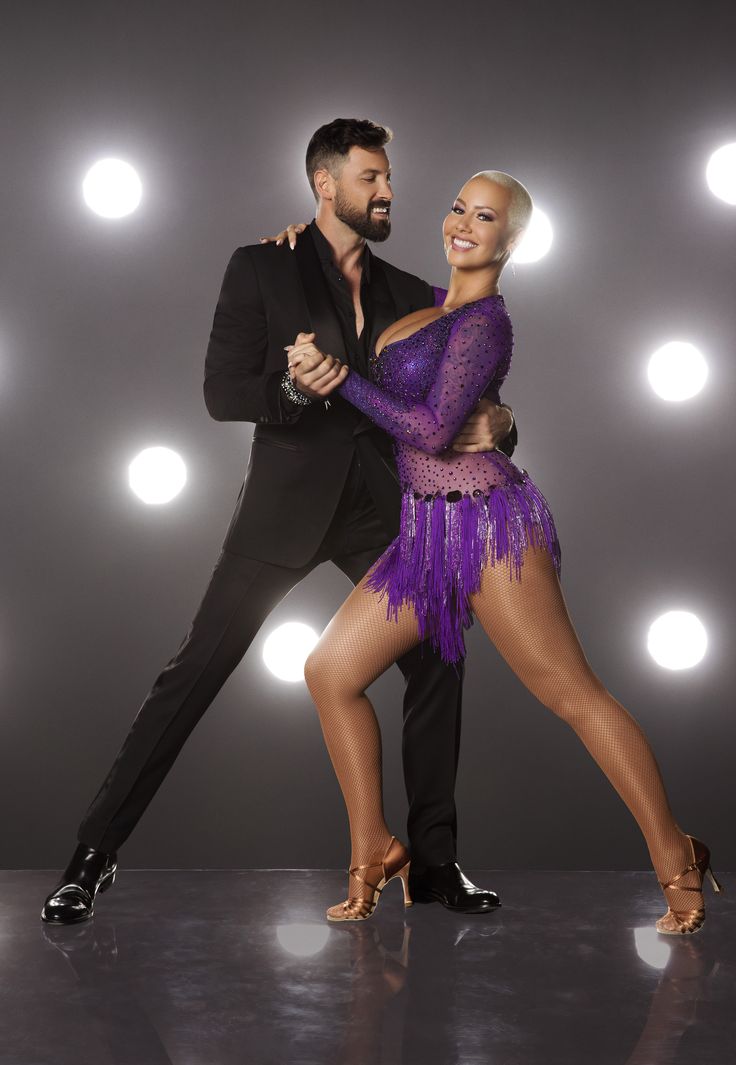 Nikki and Artem left the competition in week 7 on Halloween night, in a shock double elimination.
Artem had two pieces of Choreography submitted for the 69th Emmy Awards in the category of 'Outstanding Choreography'
Artem hit the road again on the Winter Dancing With The Stars Tour kicking off in December 2017 to March 2018
Artem was on Season 26 of Dancing With The Stars , Athletes edition, this is a new format for DWTS which is a shorter run of 4 weeks of only athletes dancing, the show premieres on April 30th 2018 on ABC with his Olympic Gold Medalist Snowboarder Jamie Anderson. Unfortunately due to the fast paced new 4 week season with two couples leaving each week Artem and Jamie left the competition on week 1.
Artem was a Mentor on the new Dancing With The Stars: Juniors airing in October 2018 for it's premier, this is a new DWTS show, with a Pro Junior Tristan Ianiero and a celebrity junior who will be coached by Artem, having their eyes on the Junior Mirror Ball Trophy!
Artem returned for Season 27 of Dancing With The Stars his partner is Danelle Umstead the first ever Visually Impaired Contestant on DWTS, Danelle is a Paralympian who competes in Alpine Skiing, Downhill, Slalom, Giant Slalom, Super-G, Super Combined she is B2, Visually Impaired.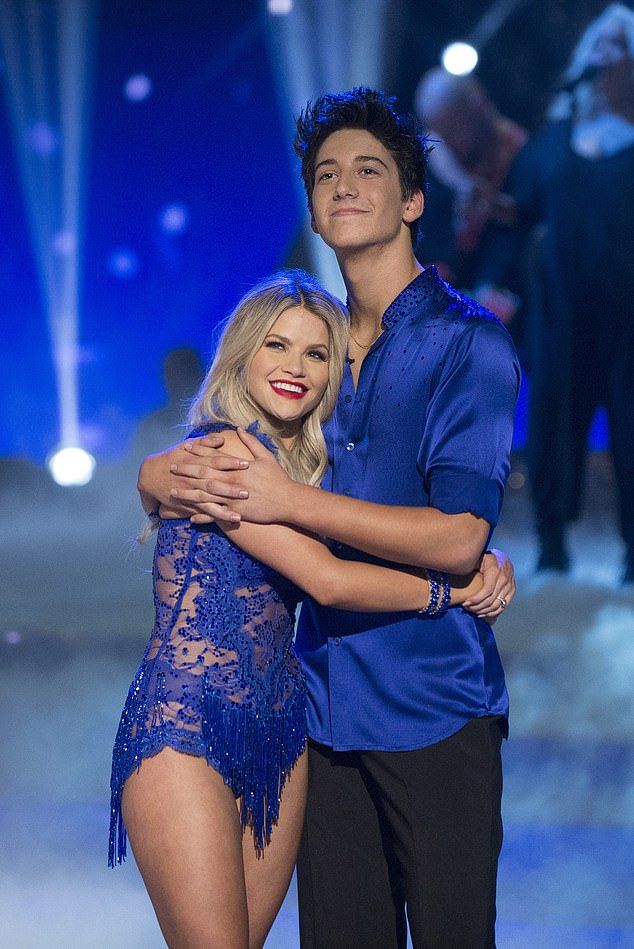 Danelle competes along with her Husband Rob as her guide, Aziza is her Guide Dog who makes an appearance on the show.
Artem and Danelle Umstead unfortunately only made it to Week 2 of the Competition, Danelle said 'I want to do my impossible' and her and Artem did exactly that.
Artem completed the Dancing With The Stars Tour , finishing in March 2019
Artem has been filming in the UK for a reality show called Celebs On The Farm, where different celebs compete with farm tasks and are voted off in turn. This will air in the UK later in 2019.
Artem was not on Season 28 of DWTS following a season change.
Artem along with Sharna Burgess choreographed for the SYTYCD Contestants (9/9/19)
Artem appeared on a reality game show in the UK called Coach Trip which travelled around Spain with each pair of celebs competing against each other in fun tasks.
Artem appeared on Season 5 of Total Bellas, the reality show following his girlfriend Nikki Bella & her sister Brie Bella.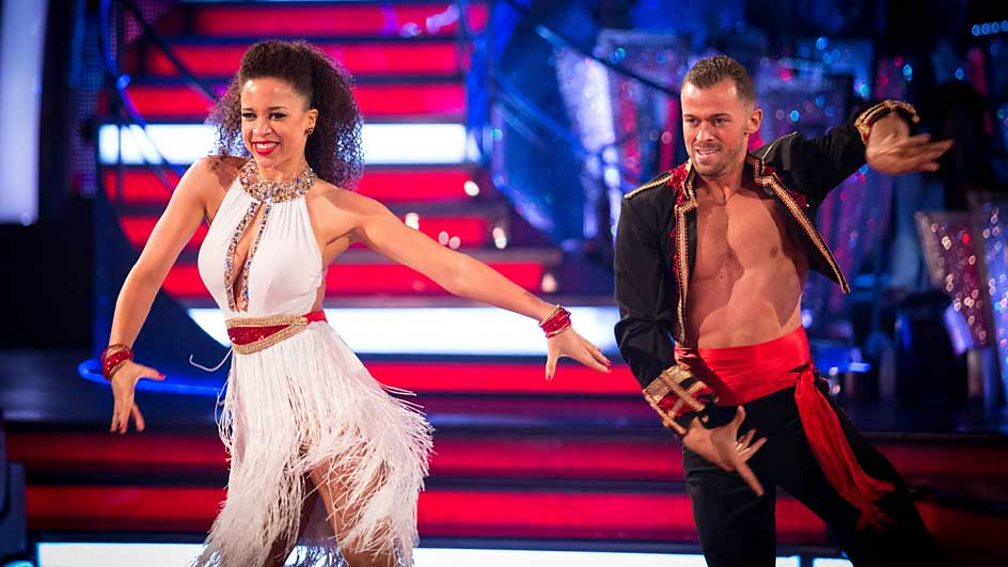 In November 2019 Artem and Nikki Bella got engaged in Burgundy France.
On the July 31st 2020 Nikki and Artem became proud parents to a baby boy Matteo Chigvintsev.
Artem started Season 29 of Dancing With The Stars in August 2020 and is was partnered with Kaitlyn Bristowe from the Bachelorette.
On November 23rd 2020 Artem and Kaitlyn Won The Dancing With The Stars Mirror Ball Trophy for Season 29!
Artem dedicated his Season 29 to his newborn Son Matteo with the hashtag #forteo
Artem is the only Pro Dancer to Win a Mirror Ball Trophy on both the UK version Strictly Come Dancing & the USA version Dancing With The Stars just under 10 years apart.
UK – 18th December 2010 with Kara Tointon and Dancing With The Stars (USA) on 23rd November 2020 with Kaitlyn Bristowe
On July 13th 2021 Artem was Nominated for a Emmy Award in the category of 'Outstanding Choreography for Variety or Reality Programming' Dancing With The Stars • Routines: Argentine Tango – Toxic / Freestyle – Sparkling Diamonds • ABC • BBC Studios.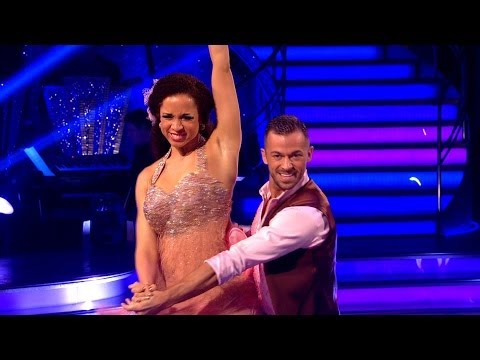 Dancing with the Stars Season 30 (2021) Artem was paired with the lovely Melora Hardin, (NBC's The Office, The Bold Type) Melora and Artem were sadly eliminated at the Semi Final Stage of the competition.
Artem is currently on the Season 30 Dancing With The Stars Tour 2022. Which had been on a sabbatical following the Covid Pandemic
Artem is a keen biker owning several motorbikes currently a Custom Harley Davidson and a Ducati Scrambler. Also a big fan of Formula 1 and loves to cook when he has time, with lots of his recipes on his Instagram account ( @TheArtemC )
Artem married his long time partner Nikki Bella in Paris on August 26th 2022
Artem is back on Season 31 of Dancing With The Stars which is now streamed Live on the Disney Plus Channel. Artems new celebrity Dance Partner is Heidi D'Amelio who will be competing alongside her daughter on the show.
Artem lives in Napa, California with his Wife Nikki Bella and their young Son Matteo.
---
---
'DWTS' pro Artem Chigvintsev marries Nikki Bella in Paris
August 29, 2022 | 12:05pm
Artem Chigvintsev and Nikki Bella said "I do" in Paris, France, over the weekend, nearly three years after getting engaged.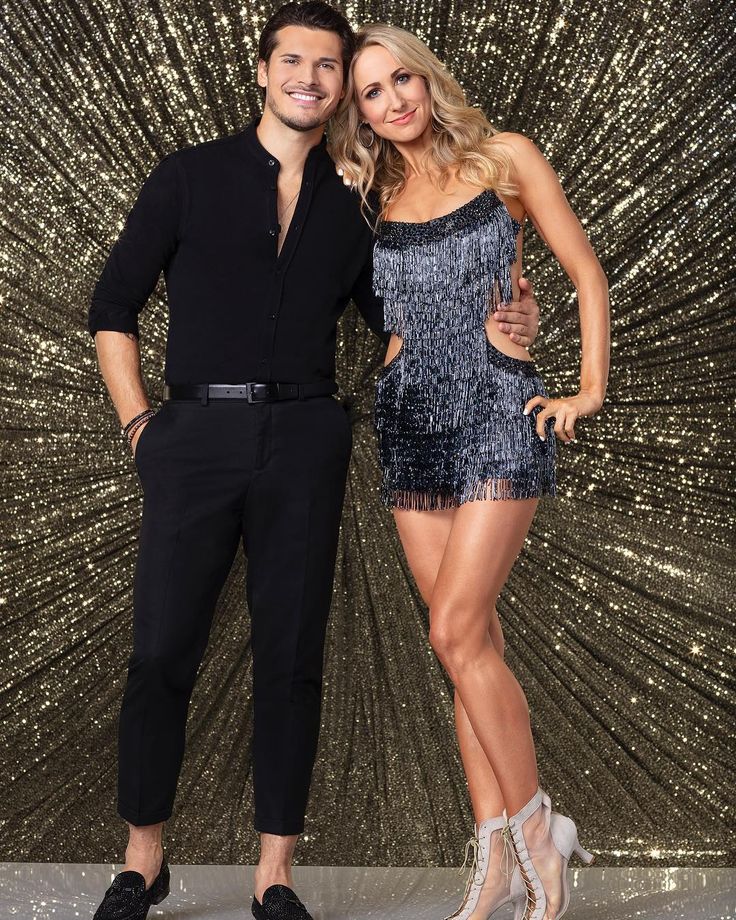 thenikkibella/Instagram
Artem Chigvintsev and Nikki Bella are officially husband and wife!
The "Dancing With the Stars" pro and "Total Bellas" star tied the knot in Paris, France, over the weekend, Page Six can confirm.
Bella also shared the exciting news via Instagram on Monday, writing, "We said I DO, can't wait to share the entire journey with you all when our four-part special event series, 'Nikki Bella Says I Do,' premieres on @eentertainment. #NikkiBellaSaysIDo."
In another post shared to her Story, Bella wrote, "We both can't stop smiling I never want this feeling to end. I will love you forever and ever Mr. Chigvintsev."
Notable guests in attendance included Chigvintsev's fellow "DWTS" pro Gleb Savchenko and his girlfriend Elena Belle, along with Emma Slater.
Savchenko, 38, and Belle, 37, teased they were traveling abroad for "something special" via their Instagram Stories days before the nuptials kicked off.
"We said I DO, can't wait to share the entire journey with you all," Bella gushed on Instagram.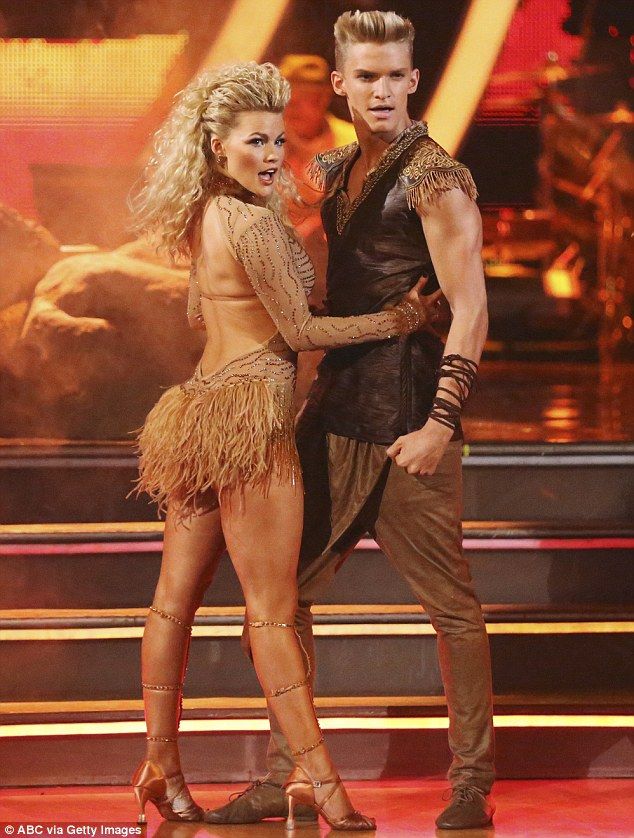 thenikkibella/Instagram
"Exploring Paris with this One," the model gushed in text overlaying a romantic pic of her and her beau at dinner.
Savchenko was also in attendance for what appeared to be a co-ed Bachelor/Bachelorette party for Bella and Chigvintsev last weekend.
Other invited guests included Bella's twin sister, Brie, her pals Danielle Moinet, CJ Perry, Natalie "Nat By Nature" Neidhart and Shawna Allan, and "DWTS" pros Sasha Farber and Alan Bersten.
Gleb Savchenko and Elena Bella were two of the guests in attendance.officialelenabelle/Instagram
"Sooo many laughs and epic memories," wrote Farber, with Savchenko adding, "🔥❤️ so much fun with you always love you both."
As Page Six previously reported, Chigvintsev, 40, and Bella, 38, met while competing together on Season 25 of "DWTS" in 2017, while the WWE wrestler was still engaged to John Cena.
After calling off her engagement to Cena in April 2018, Bella started dating Chigvintsev later that year – but didn't confirm their relationship status until early 2019.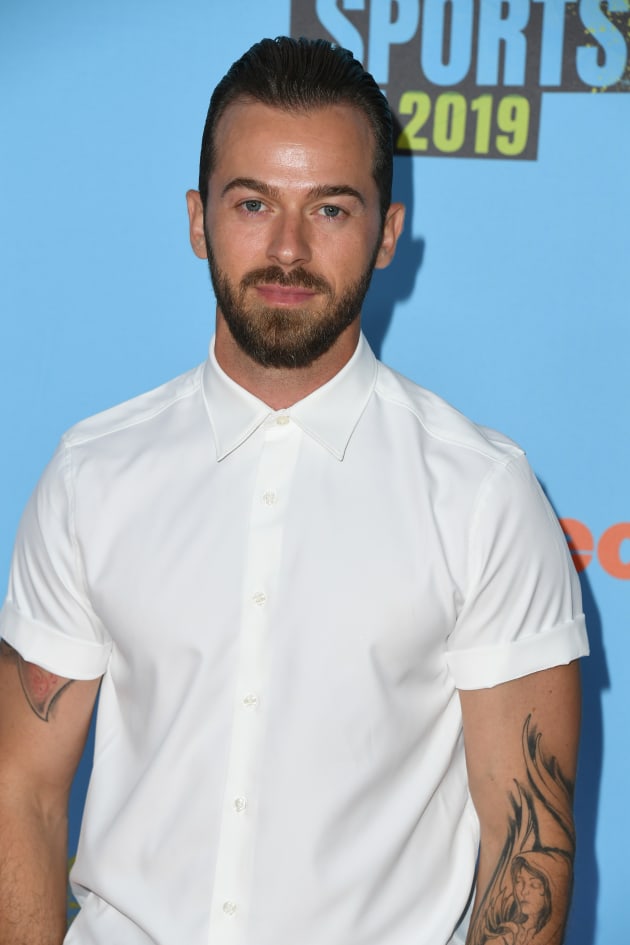 Their romance was well documented on the wrestler's hit E! reality series, "Total Bellas," along with plenty of PDA-packed pics taken by paparazzi at the time.
The two met when they were paired together for Season 25 of "Dancing With the Stars."theartemc/Instagram
In January 2020, Chigvintsev revealed via social media that he and Bella were engaged. The Russian dancer popped the question to the brunette beauty in November 2019 while they were vacationing in France with their families.
"You are the best thing that has ever happened to me," the 37-year-old dancer tweeted, alongside a photo of Nikki showing off her stunning engagement ring. "So excited for what's to come. I love you more than anything and thank you for saying 'Yes.'"
Bella also shared the news to her own Instagram and Twitter, writing, "Excited for 2020 and the next decade with you @theartemc ❤️."
She added, "I said yes in France in November! We have been trying to keep it a secret but really wanted to share our excitement for the New Year!"
Chigvintsev popped the question to Bella in France in November 2019.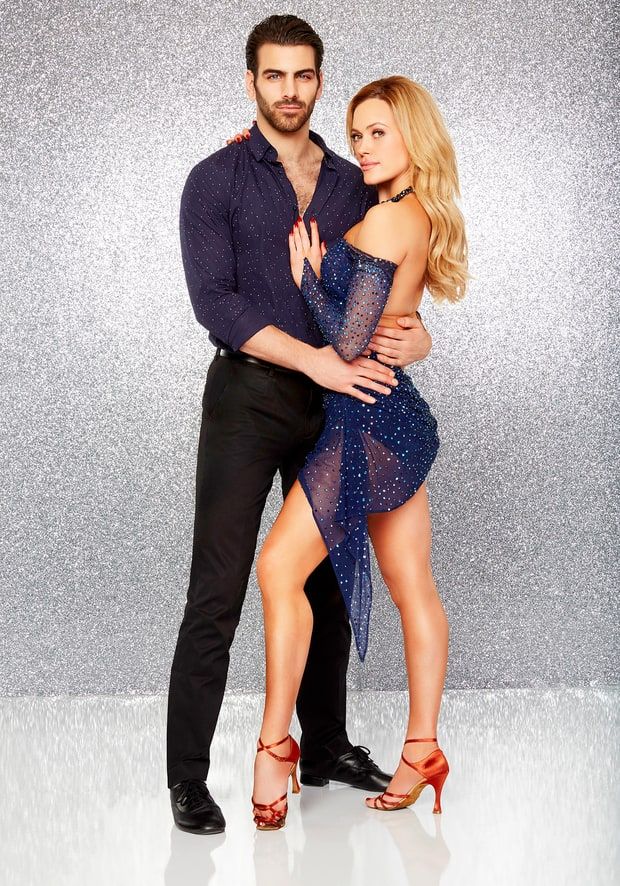 Getty Images
The lovebirds welcomed their first child together, son Matteo, on July 31, 2020. "Our baby boy is here and we couldn't be HAPPIER and more in LOVE! Everyone is safe and healthy," Bella wrote via Instagram at the time.
As for why the couple waited so long to say "I do?" Bella previously admitted that she wanted to make sure Chigvintsev was the one "forever." Additionally, the two were dealing with postponements due to the ongoing COVID-19 pandemic.
The lovebirds share one child together, son Matteo, 2.theartemc/Instagram
"My Nana's like, 'Just go do something small,' but I want a really big bash, and I want to do it right," Bella told Entertainment Tonight in June 2021. "I want it to be where it's a fun experience and a journey, where it's just a lot of fun. Maybe we're making trips to New York for dresses!"
She continued, "I feel like if I was to do it right now, and try to get the fall that I want right now, it would just be cramming. It wouldn't be fun, it would be just to get it done.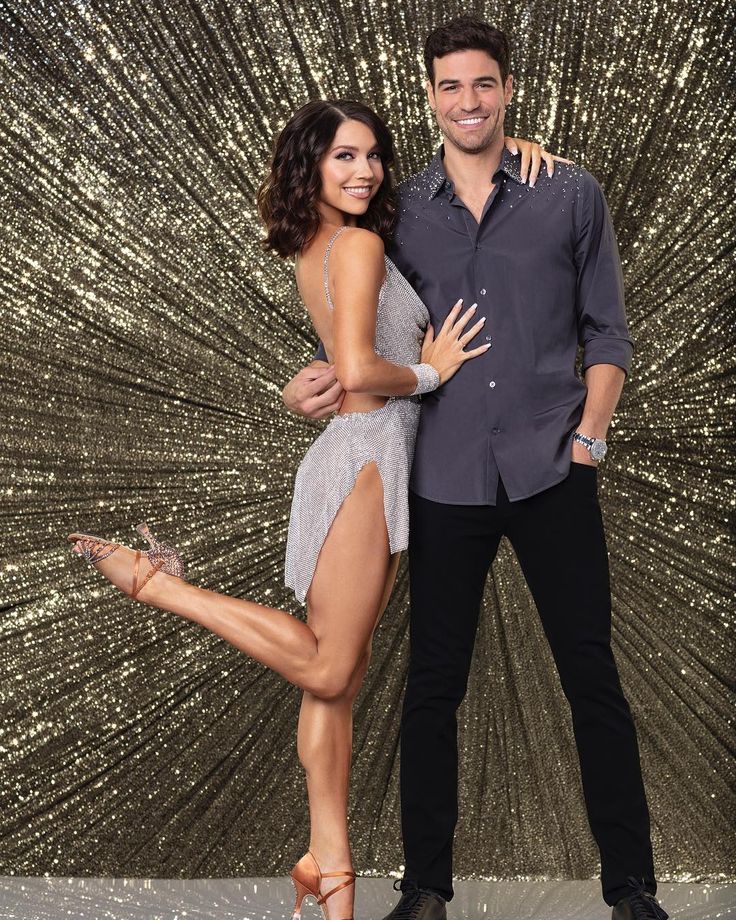 So as of now, we have no plans, no day."
Filed under artem chigvintsev ,  celebrity weddings ,  dancing with the stars ,  nikki bella ,  8/29/22
Share this article:
Read Next
Travis Barker's son, Landon, hints at hospital stay
Artem Tkachenko said that he agreed to participate in the show "Dancing with the Stars" after the approval of Pavel Derevyanko
10:02, 05/21/2020
News . Viewers will find out who became the winner of the 11th season. All participants of the project will return to the show for one evening in order to arrange a real holiday together with the finalists and congratulate the winners of the cup. By tradition, the audience is waiting for a number from the jury. Recall that the judging panel included: Nikolai Tsiskaridze, Daria Zlatopolskaya, Yegor Druzhinin and Igor Rudnik.
Dancing with the Stars Jury
Last Sunday, the audience watched couples compete for the right to advance to the semi-finals of Dancing with the Stars.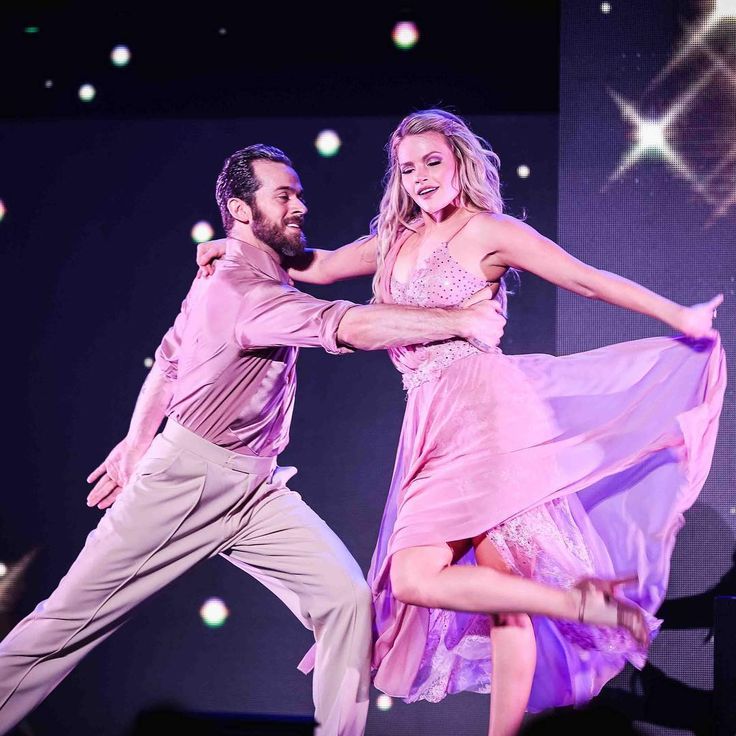 According to the results of the audience voting, Andrey Sokolov and Ekaterina Osipova left the project. The participants thanked the organizers of the project, the audience and the jury and presented their original dance for the song of Peter Podgorodetsky "My friend plays the blues best of all" as a parting gift. Ekaterina Varnava and Denis Tagintsev again became the leaders of the project, while scoring the maximum number of points - 40. It is noteworthy that during the release, the Comedy Woman star admitted that she had met a new lover backstage of the project, but did not name the chosen one, promising Andrey Malakhov, the host of the project, and jury that will do it in the final of the project.
At the end of the "Dancing with the Stars" standings, with 36 points, there were two couples at once: Andrey Chernyshov - Anna Melnikova, who performed a romantic rumba to a song from Eldar Ryazanov's film "Cruel Romance", and Maria Poroshina - Evgeny Raev. The couple performed a fatal tango.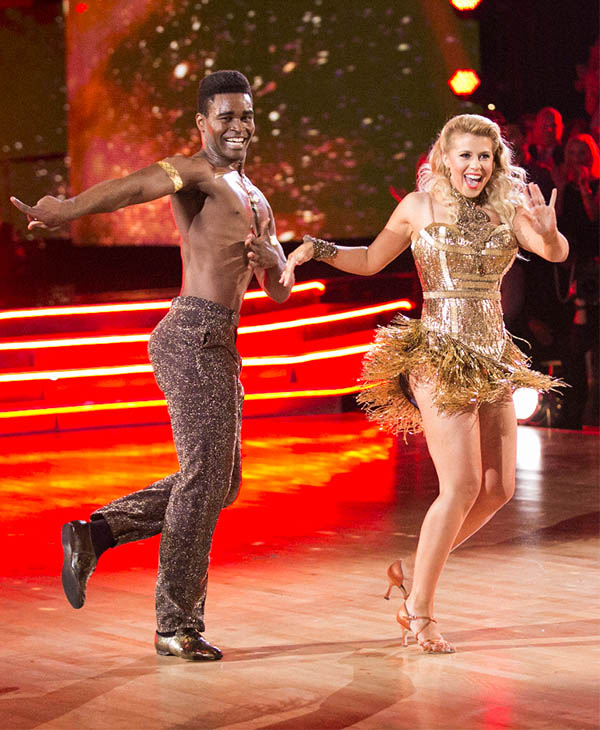 Artem Tkachenko and Valeria Semenova took second place: the participants performed a passionate paso doble.
Artem Tkachenko and Valeria Semenova performed paso doble
It is noteworthy that Tkachenko and Semenova are called the most positive couple by the audience of the Dancing with the Stars project. A few hours ago, the participants, who from performance to performance become confident professionals, told how hard brilliant numbers are given. The star of the TV series "Swordsman" admitted that he trains with a partner for 8 hours.
"I changed my mind. I thought, what's so difficult about it. As it turned out, this is a titanic work. Even cinema, despite 12-hour shifts, is easier, "the actor admitted and added that he was unlikely to devote himself to dancing in the future. "I would love to devote myself to the sofa," the artist joked, implying that two months of quarantine passed completely unnoticed for him, and now he can perform as many as seven beautiful dances.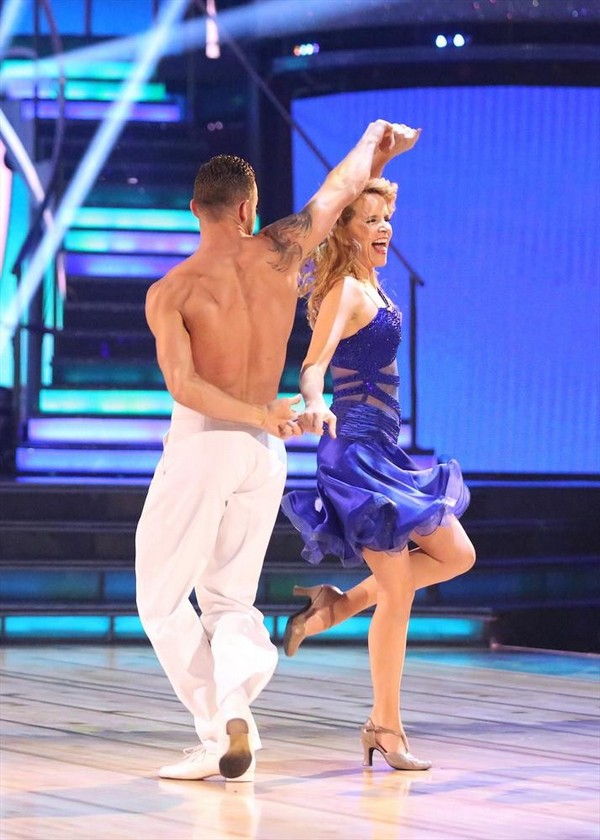 It is noteworthy that Tkachenko was persuaded to participate in the Dancing with the Stars project by his colleague, close friend Pavel Derevyanko. The 43-year-old star of "House Arrest" and "Marathon of Desires" approved the idea of ​​​​Artem, who is also the godfather of Derevyanko's daughter Varvara, to participate in a dance television project. "Well, brother, come on, of course, participate! Fun. Interesting. Try!" Pavel advised. "I regret it 20 times a day, but I also say to myself the same number of times: "How great it is to dance!" - admitted the participant of the show.
Artem Tkachenko and Valeria Semenova
Valeria Semenova, in turn, admitted that Artem Tkachenko is an excellent partner who takes training very seriously, but at the same time runs out of breath faster than her partner. The professional dancer added that during the rehearsals in the hall, only she, Artem, and sometimes Valeria's husband Anton helps them. Project participants communicate with each other in masks.
Semenova added that the partners did not choose each other, the producers of the show appointed the couples.
"We just met a week before the project and started dancing," the artist said. It is noteworthy that before the project, Valeria had no idea who Tkachenko was, since she had not watched films with his participation. However, Valeria and Artem were able to find a common language, thanks to some similarities in characters. "Valera and I are similar - she is a Capricorn, I am a Taurus," the actor admitted live on the microblog of the Russia 1 TV channel on Instagram.
Artem Tkachenko and Valeria Semenova took part in the live broadcast of the Russia 1 channel on Instagram
Read also:
Ekaterina Varnava admitted that she found a new love behind the scenes of the show "Dancing with the Stars" 11th season of the show "Dancing with the Stars"
Artyom Tkachenko: "I don't know by what criteria the judges of the show" Dancing with the Stars "evaluate the participants"
Artyom Tkachenko is one of the twelve star participants in the new season of the television show " Dancing with the Stars " of the TV channel "Russia 1" - shared his impressions of participating in the project with Dance.
ru.
What kind of dance does Artyom dream of mastering this year, how is the actor connected with modern ballet, whom does he consider his main rival on the project, and why did he cross himself when he danced the jive.

- Artyom, after two episodes of the show, can you already decide for yourself which of the participants should be considered your main rival?

- This is a show, and our esteemed jury, when giving marks, does not always rely on how professional the performance turned out to be, they give marks based on some other parameters. Perhaps this is a costume, an acting component of the number. And therefore, as we can see after two dances, it is foolish to look for an opponent in professionalism, since there is little that depends on it. Lots of great couples. And who is the opponent is a mystery to me.
- You look very confident on the floor. Did you do any dancing before the project?
- When I was 9 years old, I started ballroom dancing, but it was a very short experience: a month or two.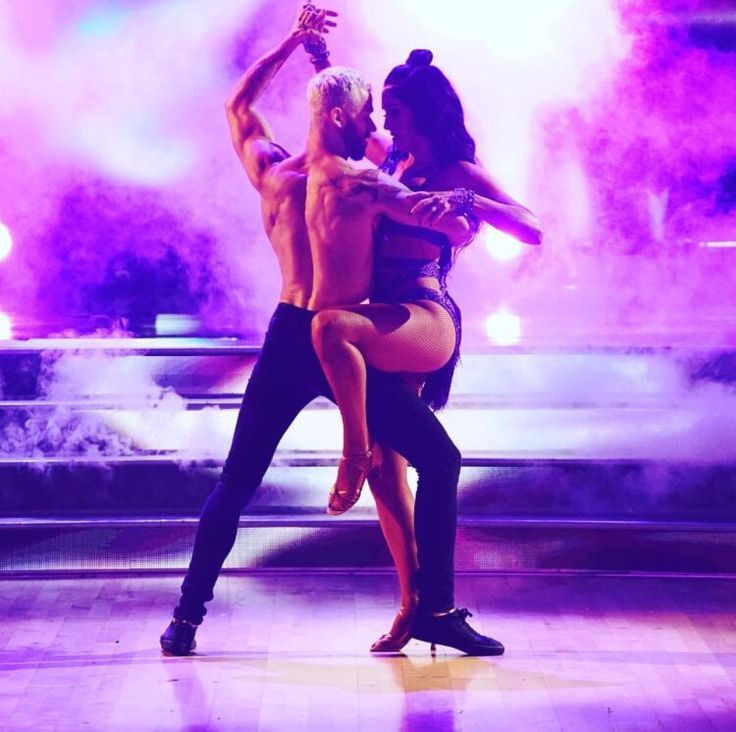 The next time I started dancing at the theater institute. But, fortunately, in the fourth year we were sent to a stunning performance staged by Vitaly Methodievich Solomin "Krechinsky's Wedding", where as extras we danced (maybe it will be said too loudly) something like a modern ballet. But that was 17 years ago. Since then, all my classes have been reduced to dancing in the shower or in the kitchen.
- How did you decide to take part in the project? Were the pros and cons weighed?

- To be honest, the first time I was invited to the project a few months before the start, and I refused because of the workload, yes, and I didn't really want to dance. But then one day we were sitting in the company of colleagues, and I told that my name was in Dancing with the Stars. They responded with something like: yes, and it's right that he refused, because you have to do what you know well, but doing something bad doesn't make sense, will the loan be dishonored? And it kind of hooked me.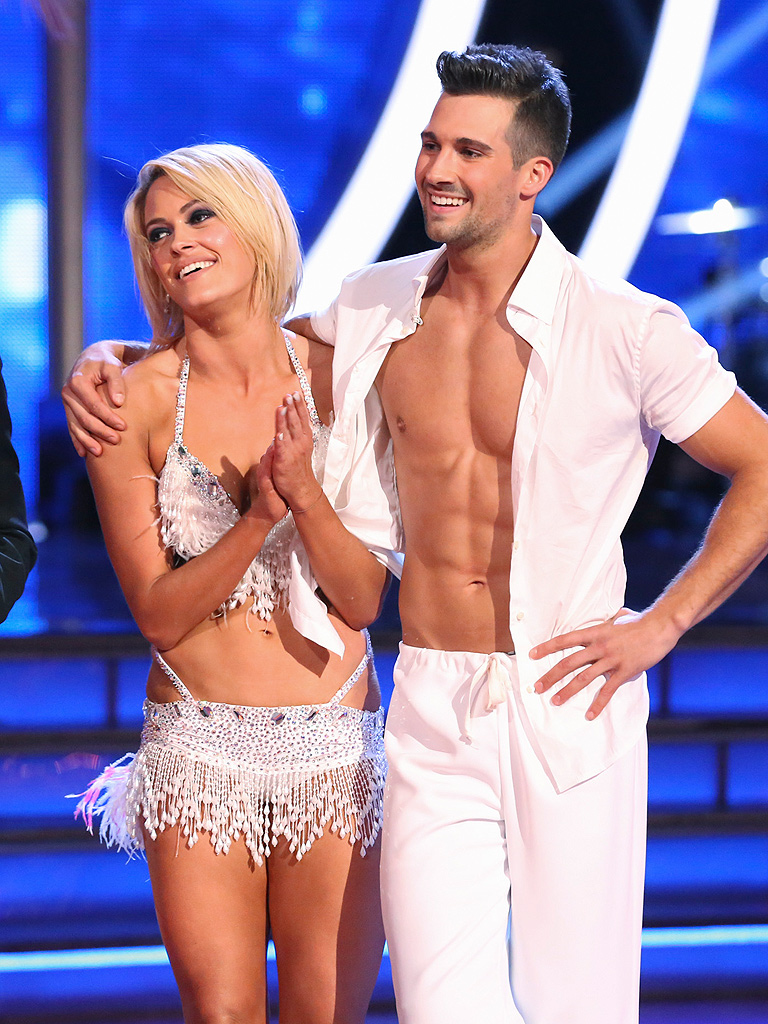 I thought that it is not necessary to be dishonored, because you can make it so that later you will not be painfully ashamed. And then I remembered that this year for the first time in my life I made a map of desires, and in it I noted that it would be nice to learn some kind of dance and perform it with my wife. Specifically, I was interested in the Argentine tango. Remembering this, I thought that this offer was not just received, and we must use this chance to master a new skill. Now I can say that participation in the show and all these systematic rehearsals allow you to get together and organize yourself, and this is a big plus.
- So far you have performed Jive and Quickstep on the project. Do you take part in the choice of dances and music, and how much jive and quickstep do you like?
- We don't choose music, it's given to us, so to speak. Both dances - jive and quickstep - are cool, they are rhythmic and quite incendiary. But with jive it was more difficult, because there were a lot of acrobatic elements in it, and they took a lot of strength.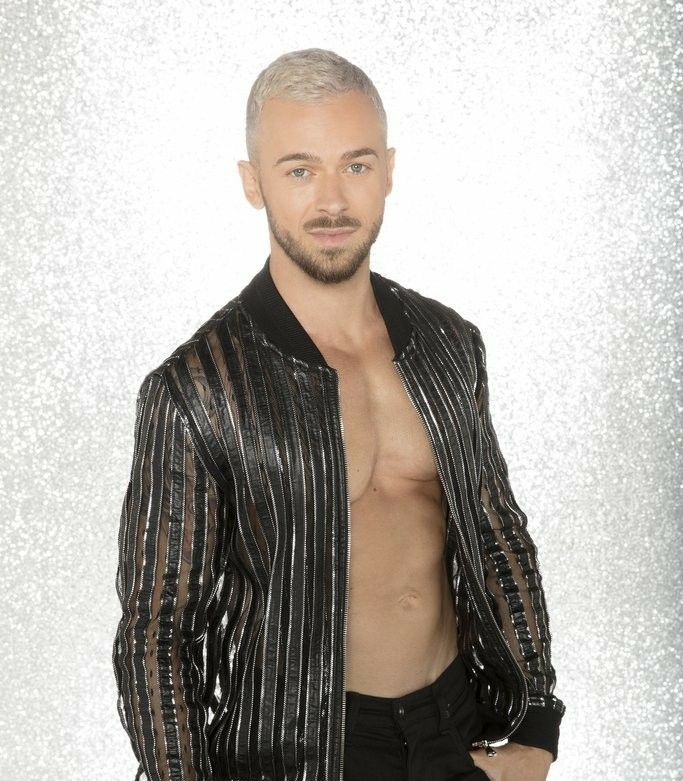 When we finished the jive, I crossed myself and said goodbye to this dance with relief.

- How much time do you spend rehearsing one dance?

We all spend the same amount of time rehearsing. The next dance is announced on Monday, and we can train until Saturday to show what we can do on Sunday. Accordingly, six days of rehearsals for 3 hours a day.

- What is the most difficult thing for you in learning dance: to learn the steps, to get to the music, or maybe convey the mood?

- Of course, the most difficult thing, as for every non-professional, and maybe for a professional, is to learn the order of steps and not get lost. Well, and of course, to catch the mood. You can mix up the steps, but correct the situation due to the brightness of the image, character and desire.
- How did you feel when you saw your first number on the record?
- I didn't have much enthusiasm or disappointment.