How much do dance costumes cost
How Much Does a Custom Dance Costume Cost?
Aitkin All Starz Dance Team in a Custom Jazz Costume
One of the most common questions we get regarding costumes is "how much does a custom costume cost?!" This can be a difficult question to answer because a custom costume is just that - custom - and depends on what you add! Everything is completely unique, which means that the pricing is unique as well.
As a general guideline, custom costumes can range anywhere from $150 to $600. The more detail and complex, the higher the price.  However, we generally tell people the average price of a custom dance costume is around $250, and to start with that budget in mind.  
If you're looking for more information, here are six areas that will determine how much your custom dance costume costs:
Things That Will Affect Dance Costume Costs:
1. Patterning, Set-Up, and Artwork Fees
These are any labor fees that are associated with creating the technical pattern and design for your custom dance costume.
 The more complex your design is, the higher the fees will be, because they are based on an hourly labor rate. They can range anywhere from $50 to $125 depending on how long it takes to create a pattern. Know that for some companies these are one-time fees paid up-front, and sometime the fees are divided and included in the individual garment's price – so it's important to verify that with your chosen costume company! 
Looking to save money in this area? Consider using the base pattern of a garment that has already been created by your costume company. You'll avoid most of the patterning fees if the pattern has already been created! 
2. Fabric Choices
There are a variety of fabric options available from stock to special order.  Using stock fabrics will be cheaper than choosing a custom fabric, because you'll avoid mark-ups associated with special ordering new fabrics. Novelty fabrics, like sequin encrusted Zsa Zsa will also be more expensive than your basic solid color stretch fabrics.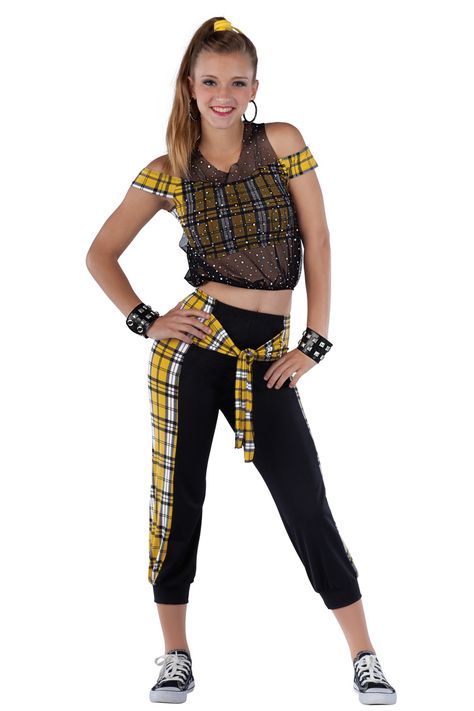 Note that switching fabrics can also result in a patterning fee change. This is because different fabrics have different stretch properties which affect the fit, and the pattern of the garment may need to be adjusted to accommodate the fabric's stretch. 
Looking to save money in this area? Stick with your costume company's stock fabrics - which don't have to be boring!
Learn more about fabric options here >>>
3. Construction Details
Going along with the complexity of your custom design, the number of pieces or components to your garment will add cost as well. For example, adding sleeves, multiple skirts, trim, blocking and insets will all add to the cost of your garment. Think of it this way: the more detail (like trim) and fabric coverage (like sleeves and skirts), the more your costume will cost.  
Looking to save money in this area?  Consider modern and minimal designs with strong style lines! 
Think modern and minimal! Pairing the more complex Warrior Vest with a simple bra top and brief will cost less than pairing it full body unitard.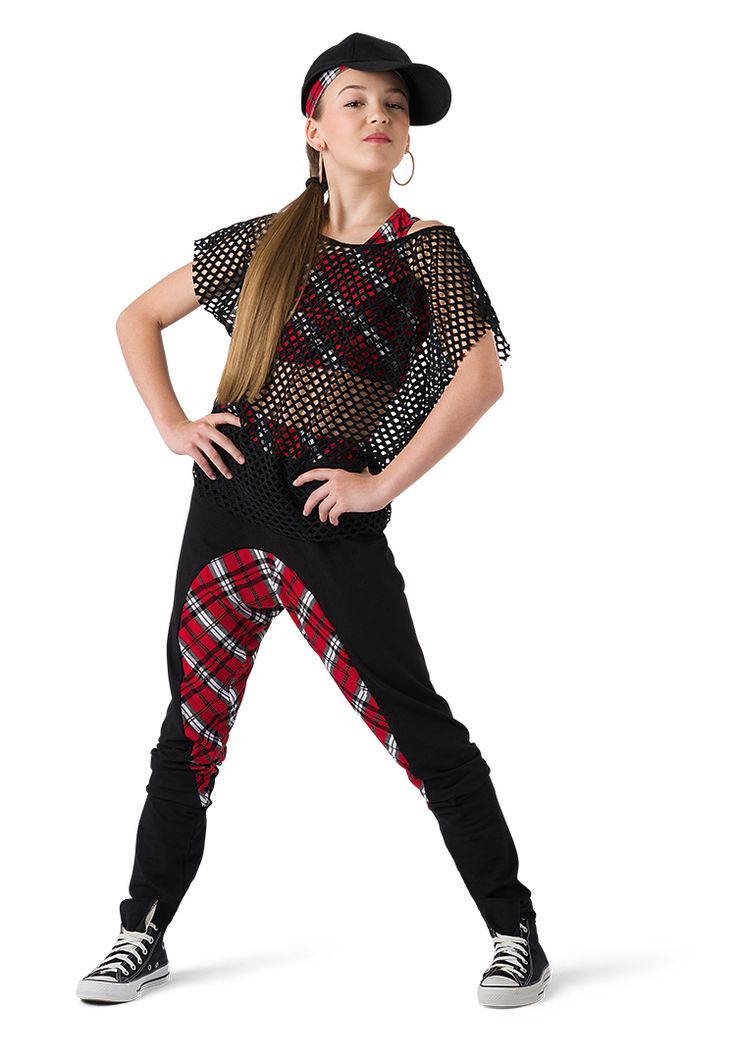 4. Amount of Garments Being Ordered
Group discounts are available with most costume companies. The more garments you order, the higher the group discount! This is because making numerous costumes is easier than making just a few - the cost of patterning and labor gets lower as it is distributed among more costumes. Be to sure to ask your costume company about their group discount policies - you could save as much as 20%!
5. Embellishments
Rhinestones, appliques, logos and lettering are all popular add-ons to dance costumes! However, they can add cost.  Things that affect the cost of embellishments include the material and labor cost to apply them, as well as the artwork fees to create them. Like construction elements, the more detailed and complicated your embellishment design, the higher the cost.  
Looking to save money in this area? Consider doing it yourself! Rhinestoning a costume yourself will save a lot in labor costs! 
The Jupela Leo (left) costs about $80 dollars less without the embellishments seen on the Jupela Leo Applique (right).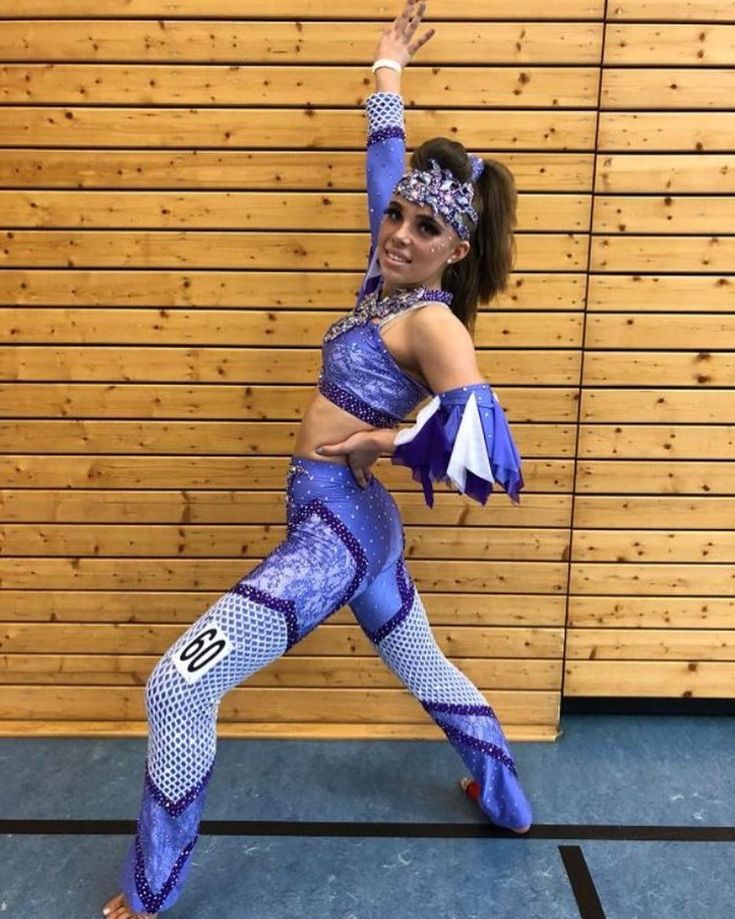 6. Changing Your Design or Concept
Sometimes your design illustration or sample garment may not turn out as you envisioned, which is ok! Just know that changing the design in the middle of the design process will affect your budget and timeframe.  A redesign means you will be starting over with illustrations and sample garments, requiring additional design costs and a delay in your ship date. 
To keep your costume on track and within budget, be sure to solidify your team's concept and choreography before starting the design process!
 For more information about prototypes and sample garments, check out this blog >>>
How to Spot Custom Dance Costumes Within Your Budget
Sometimes it's hard to envision what makes different dance costumes cost more or less. Here's a general guide of what can fit within three different budget ranges: 
Budget $150-200
Start by browsing your costume company's existing, online styles to see what you like!  You can make minor modifications (like color and fabric choices) to make it your own! Some companies even let you create your own custom look online by changing out the colors, without additional fees.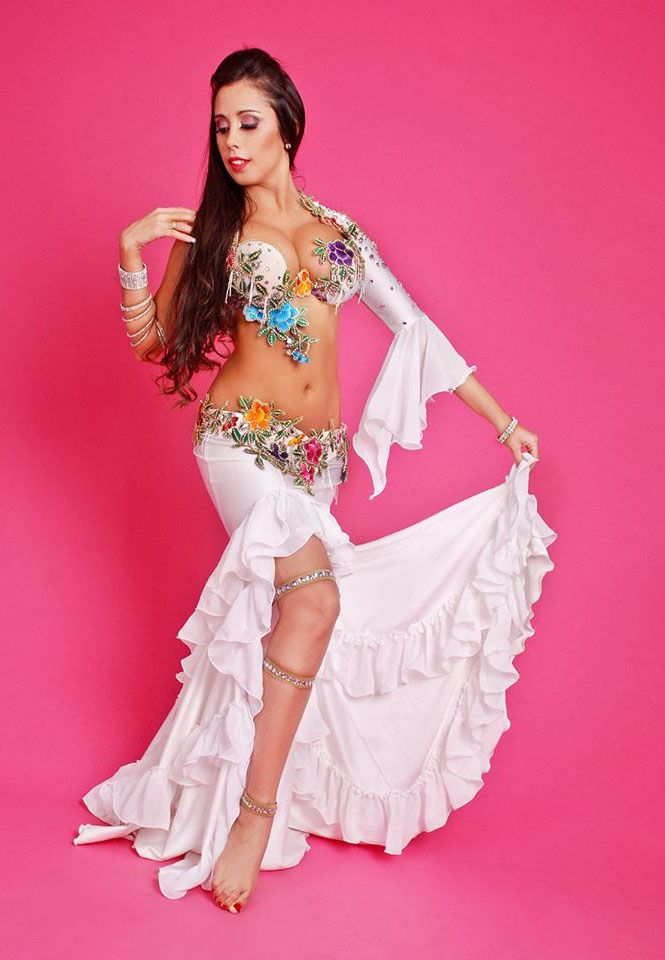 Little or no modifications will save you in patterning fees and sample garment costs.
Budget: $250–350
With a mid-range budget, you can either start with an existing style you see and make modifications, or design from scratch! You have a little more wiggle room for things like rhinestones, embellishments, logos and lettering, and sublimated designs. Keep an eye out for things that have a lot of construction detail (trim, blocking, more coverage, etc) as those may cause the design to go over your budget.
Budget: $350–600
Sky's the limit! You're able to create a custom design from scratch. Be sure to provide your designer with a clear direction and vision in the form of a sketch or a detailed list of wants and needs. Because you are looking for a unique look (and the possibilities are endless!), this will help keep your designer focused on your specific vision! 
Let's take a look at this in action.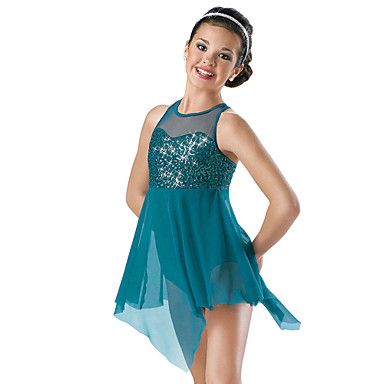 Above is an example of the same costume styled three different ways to meet three different budgets, yet all have a very similar look! 
As you can see, the cost of a custom dance costume can vary based on the complexity and amount of customization. Essentially, the more complex your garment is to make – meaning the more components and accents there are – the higher the cost will be!
Your costume company should be able to steer you in the right direction to meet your budget, but keep in mind it's best to come in with a clear direction and idea of what you're looking for.
For more information on getting started with a design, check out our How to Design a Custom Dance Costume blog series!
---
Recommended Blogs:
Dance Costumes on a Budget: 4 Cost-Effective Ways to Add Sparkle
Dance Costumes on a Budget: 5 Ways to Upcycle Last Year's Costume
---
The Real Cost Of Dance Costumes – What Are You Actually Paying For?
21/01/2017
---
As parents of a dance kid, you will find yourselves constantly paying for performance costumes, and they don't come cheap.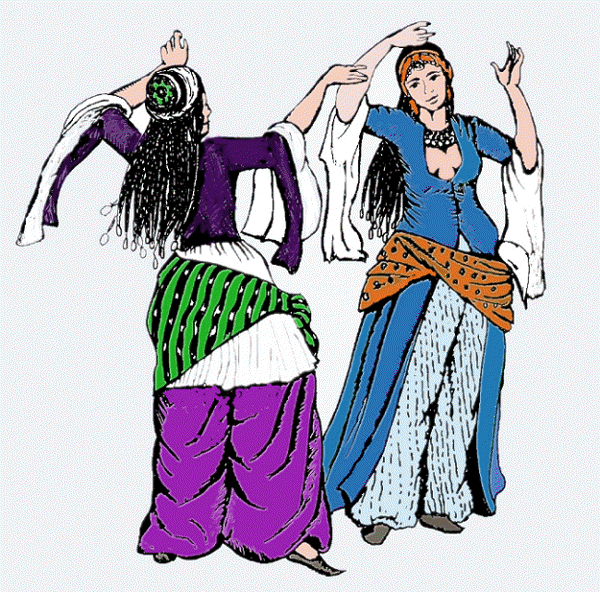 Ever wondered why are the costumes so expensive and what are you actually paying for?
We have compiled a list of some frequently asked questions from parents.
1. What is the usual rate for dance costumes?
It usually ranges anything from $50-$300, the typical cost is about $80 for a simple one. Expect more if it's Classical Ballet tutu or a costume that has to be specially tailor made. So when the studio charges $80 for a recital costume, you can be rest assured that you are not being overcharged. On the rare occasion that the studio charges $50 for a dance costume, you might be lucky that your child's dance studio probably came across some sales from their costume supplier, or possibly second hand costumes. Anything lesser than that, they are probably not dance costume. No guarantees that the $50 ones are dance costumes either because it is still a relatively low price. Dance costumes are not your usual clothes, they are made of better quality stretchable fabric and filled with decorations and hence they fetch a higher price.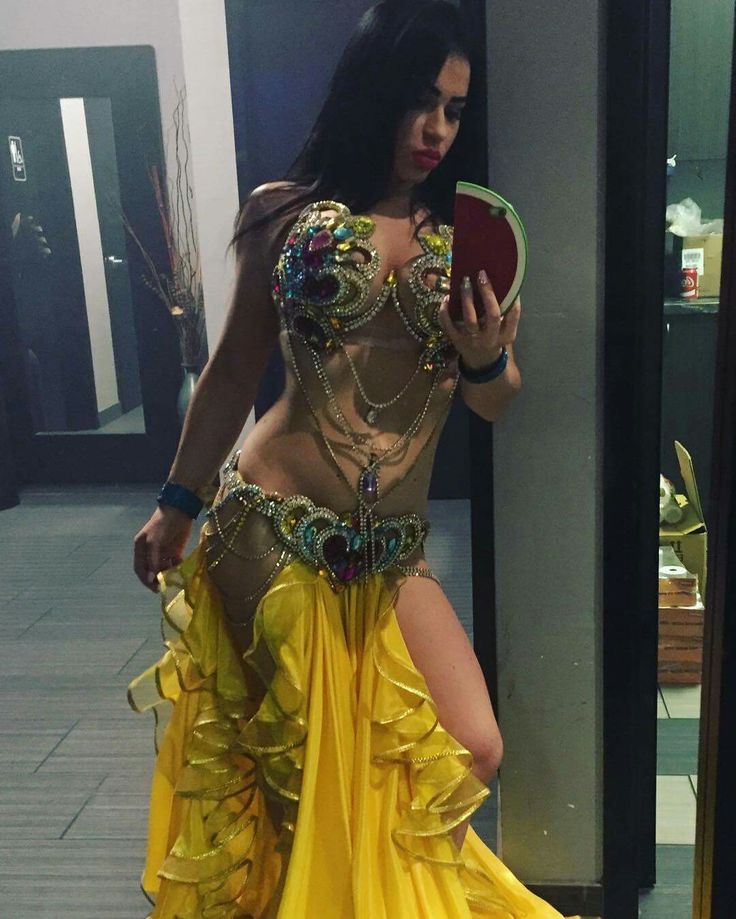 However, take note that this is just a guideline. It's not necessary that you are getting quality dance costumes by paying more, but you can be pretty sure that cheap ones are unlikely to be good.
–
2. It is too expensive. Is the studio marking up the price a lot to make money from us?
Yes and no. I cannot speak for all the dance schools in Singapore, but it's possible that there are some that are making money and also those that are just providing a service. After all these are also businesses trying to make a living, so we shouldn't be too surprised if they try to earn a little here and there. Apart from just making a profit, there could also be other reasons to why they are marking up the prices of the costumes, such as:
a) To reduce their risks of incurring additional shipping or alteration costs.
Many dance schools get their supplies of dance costumes from overseas suppliers. Reason being there are only a few local companies supplying dance costumes in Singapore and most of them do not have a large catalog and also do not carry stocks.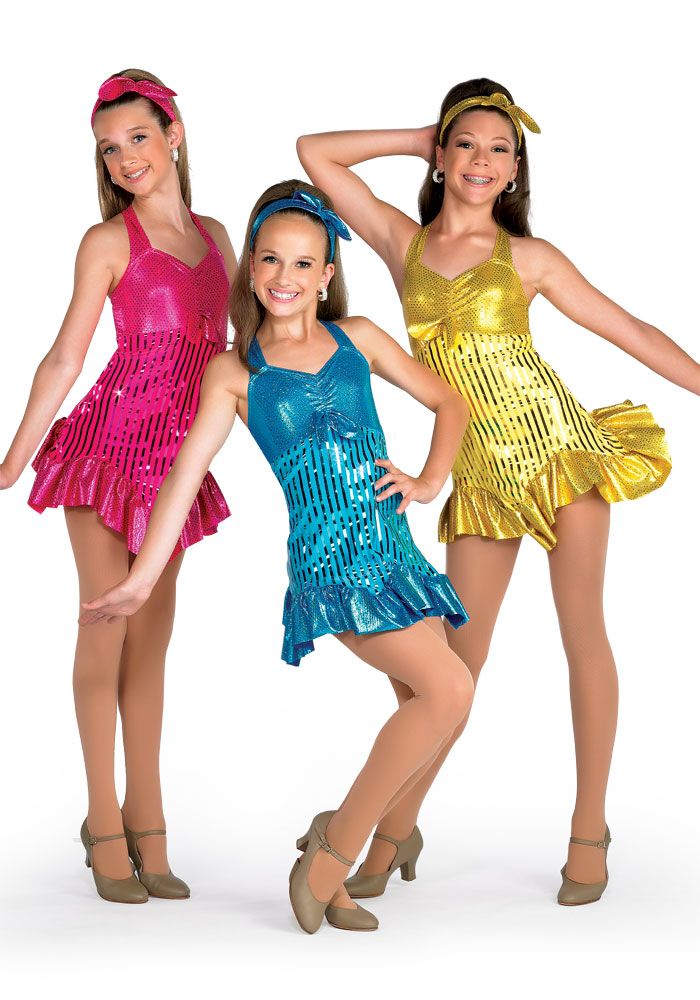 Overseas suppliers have a wide range of costumes to choose from and their lead time is usually much shorter. It is common for local suppliers to delay or even reject orders especially during peak period such as the months leading to Singapore Youth Festival (SYF). For some of these local suppliers who can provide a range of costumes, they are usually acting as the middleman and getting their stocks from overseas suppliers as well. In order to reduce cost, many dance studios are purchasing directly from the overseas suppliers.
As the dancers are not able to try the costumes prior to purchasing relying only on measurements, it is common that some costumes may not fit as well as intended. In worse cases, some costumes could also arrive damaged or in the wrong size. Alteration or exchange after receiving the costumes are common practices and costs are usually incurred in rectifying these issues. Therefore, dance schools usually mark up the price of the costumes in lieu of the risks that they are taking.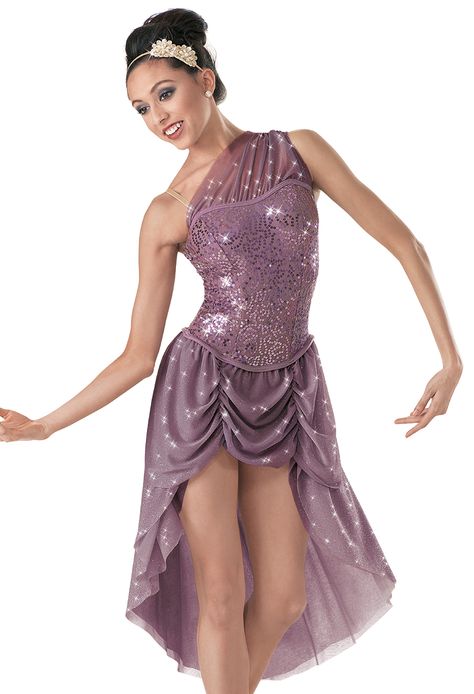 b) Studio needs to be paid for the time and effort.
Many parents get unhappy about their school making a profit from getting dance costumes. It is important to understand that taking measurements, searching for the costumes and taking orders are very time consuming activities. For costumes that are tailor made, the teacher has to become a designer going into detail with the tailor to discuss the type of fabric, number of layers, choice of colour, types of decorations and their placements etc. Just as you would expect to be paid for providing a service in your job, the teachers are the same as well. The studio could be marking up anything from a couple of dollars more depending on how much costs and time they have incurred in providing the service and if they want to make a profit by providing this service.
–
3. Why don't the dance studio get costumes from cheap sources like Taobao?
It is easy to find costumes in the range of $30 or even lesser if you search and purchase from wholesale suppliers from sites such as Taobao.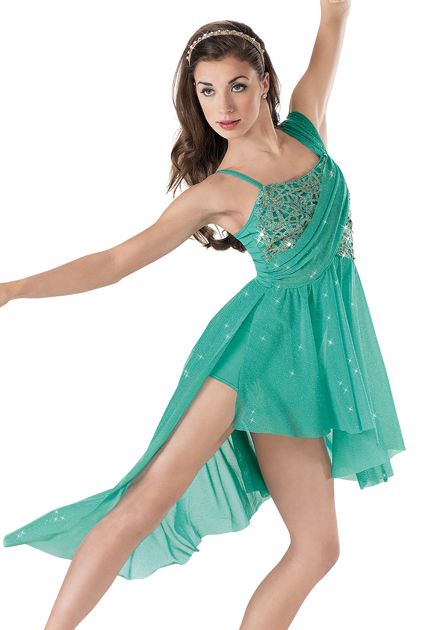 However, it usually means that the school has to deal with multiple suppliers which is a lot more work involved and it is also very common that the stocks arrive different from what was shown from the pictures or in inconsistent sizes. These costumes are also of very poor quality and are not designed for dance. We once had an experience of receiving a bad batch of costumes from Taobao, the costumes were falling apart and were deemed unusable to the extend we were left with no choice but to order a batch of replacement costumes from a dance costume supplier and suffered heavy losses as a result. From that incident onward, we have only been purchasing from reliable costume suppliers.
–
4. What can I do with all these costumes after performances and I don't need them anymore?
If your costumes are of good quality, you can always offer to sell them to other dancers through the school's help. You can also sell them online through websites and apps such as Ebay and Carousell.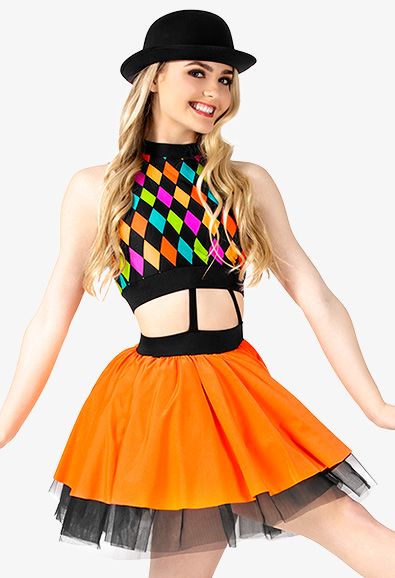 –
Although dance costumes are expensive, it is still possible for you to save some money. For example, if you realized that you have another set of recital costumes that is also suitable for your competition dance item, you can always suggest to the dance studio and they would be more than happy to reuse it to help you save money and all the hassle that they have to go through. If you know that there was a set of old costumes from the older dancers from previous batch that could be reused for your child's current batch, you could also suggest to the studio to see if it is possible for them to facilitate buying over of the costumes. Do not underestimate the help that you can provide to your dance studio.
Costumes for ballroom dancing in the category "Sports and recreation"
Set pole dance fitness clothes shorts and top for pole dance black with turquoise stripe
Delivery from Kharkiv
570 UAH
520 UAH
Buy 9002 for ballroom dancing jacket type
Delivery across Ukraine
1 050 UAH
Buy
Fenist Dance
Children's shoes for ballroom dancing "Two buckles"
Delivery across Ukraine
1 440 UAH
Buy
Fenist Dance
Children's dancing shoes "Binding"
Delivery in Ukraine
1 440 UAH
Buy
Fenist Dance
Skirt for ballroom dancing "Voyla" (C regiline)
Delivery across Ukraine
from 1 390 UAH
Buy
Fenist Dance
Vest for ballroom dancing without collar
Delivery across Ukraine
1 000 UAH0002 Buy
Fenist Dance
Women's costume kit Set Dance Short Clothes with T -shirt Top for Pole Dance Fitness black with strip
Delivery from Kharkov
9000 570 UAH 9000 520 UAH
DVA Kota
9000 9000 9000 9000 9000 9000 9000 9000 9000 FOR DANCES WITH BISSER(DIFFERENT).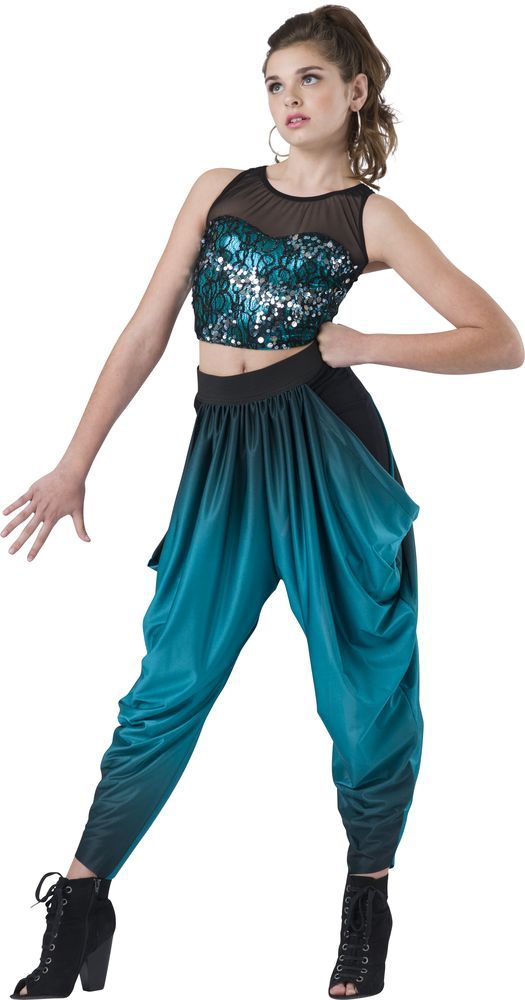 INDIA
Delivery across Ukraine
0003
375 UAH
Buy
Millie Sportswear
Shorts with fringe for ballroom dancing
Delivery in Ukraine
9000 320 UAH
Buy
Millie Sportswear
Sunnital legend for occupation, YOUR lilac (S), dark gray (M)
Delivery across Ukraine
1 100 UAH
Buy
FLP Besedin
Firebird costume ball
Custom order
Delivery in Ukraine
1 045 UAH
Buy
Both 9000 -Birds ball 134-140
Delivery across Ukraine
1 045 UAH
Buy
Balagan
Firebird costume ball
Under the order
0 Delivery across Ukraine
1 045 UAH
Buy
Balagan
See also
Firebird costume Ball 122-128
On order
Delivery in Ukraine
1 045 UAH
BALASH
PARTS WITH WIT heels for dancing, choreography and gymnastics Dipsi 64(128-134)
In stock in Vinnitsa
Delivery across Ukraine
160 UAH
Buy
Dipsi - clothes and shoes for dancing and gymnastics
Stockings with a heel cut for dancing, choreography and gymnastics Dipsi 72(140-146)
In stock in Vinnitsa
Delivery across Ukraine
160 UAH
Buy
- clothes and shoes for dancing Dipsi for gymnastics
Stockings with a heel cut for dancing, choreography and gymnastics Dipsi 76(152-158)
In stock in Vinnitsa
Delivery across Ukraine
160 UAH
Buy
Dipsi and gymnastics
Stockings with a heel cut for dancing, choreography and gymnastics Dipsi 84(164-170)
In stock in Vinnitsa
Delivery across Ukraine
160 UAH
Buy
- clothes and shoes for dancing Dipsi gymnastics
Set pole dance fitness clothes shorts and top for pole dance black
Delivery from Kharkiv
0003
Delivery from Khmelnitsky
149 UAH/Motok
Buy
Furnis
Ball dance dress with skirts Schiffon
Delivery in Ukraine
from 660 UAH
9000 from 627 GRN
Buy Buy
Level Dance
Tracksuit 3 top + shorts + knee pads.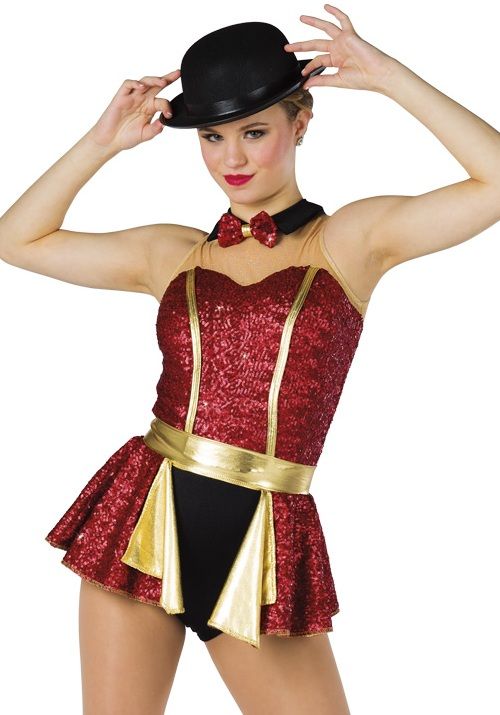 Delivery across Ukraine
480 UAH
456 UAH
Buy
Level Dance
Sports suit 3 top + shorts + knee pads. 140-146
Delivery across Ukraine
480 UAH
456 UAH
Buy
Level Dance
Sports suit 3 top + shorts + knee pads. 152-158
Delivery in Ukraine
480 UAH
456 UAH
Buy
LEVEL DANCE
NEWS for DANCES Beige
Delivery
of 191 UAH
dated 181.45 GRN
LEVEL Dance
women's suit set pol dance clothes shorts with t-shirt top for pole dance fitness cartoon characters 9Ol000 UAH
from 2 sellers
from 680 UAH
Buy
"PRO100KLASS" Online store for children's casual and dancewear
Features of cutting and sewing dance costumes | All articles | Talent Planet
In this article - what you need to pay attention to when ordering a suit, as well as what will help you evaluate the quality of the finished product.
If you order a regular suit or dress from an atelier or a professional seamstress, you just need to show a photo with the selected style. In all other respects, you trust a professional and forget about the order until it is ready. With dance costumes, this number will not work.
It is important to understand that if the master sews casual and festive clothes perfectly, this does not mean at all that he will cope with tailoring a costume for a performance, where they use a special cut, seams, fabrics and accessories. Therefore, choosing a good dance costume specialist is a primary task, but not the only one: even the most experienced seamstress still cannot do without your active participation. The success of the costume largely depends on the customer, since only he has a complete idea of ​​​​how the costume should look during the performance, what movements will be performed in it, from what angle they will look at it, and much, much more.
In this article, what you need to pay attention to when ordering a suit, as well as what will help you evaluate the quality of the finished product.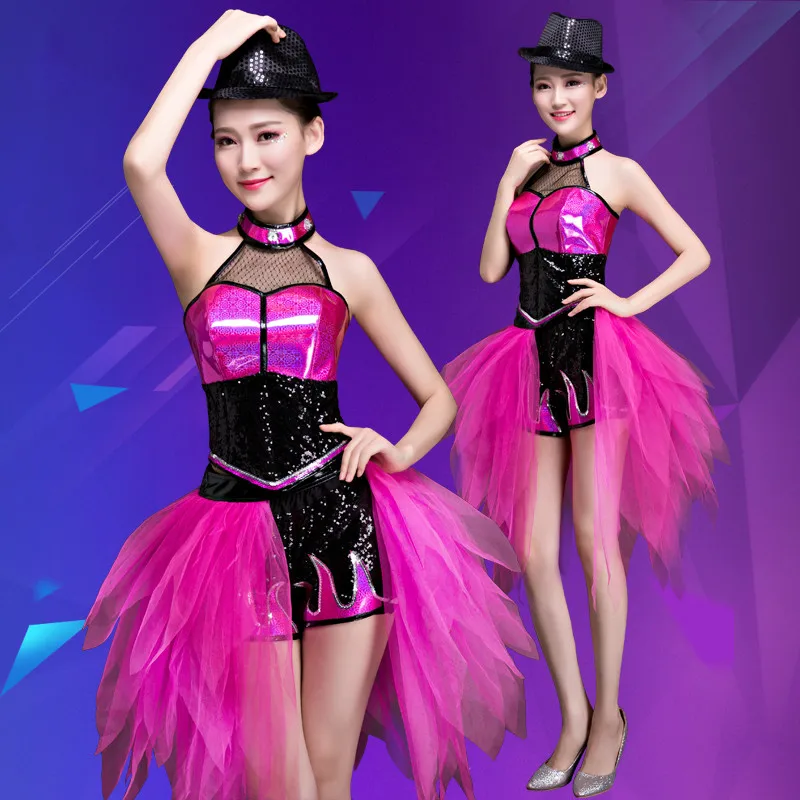 The article is most relevant for those who are engaged in modern and pop choreography, gymnastics. For expert opinion, we turned to Sofya Filina - a circus artist and an experienced master in tailoring complex circus transformation costumes, as well as to Varvara Demenko , artistic director of the children's theater of modern choreography "Academy of Dance" in the city of Khanty-Mansiysk, which has great experience in ordering choreographic costumes and sews a little herself.
Fabric and stitch selection:
When ordering, of course, you do not need to understand the names of fabrics or their composition, by and large, you need to determine for yourself only one thing: does the fabric stretch or not. If the suit should sit "on the figure" - it is worth giving preference to stretchy fabrics. This will make life easier for the master, since you can use a simplified cut and the suit will still "sit down". The only thing you need to pay attention to when sewing from stretch fabrics is the seams.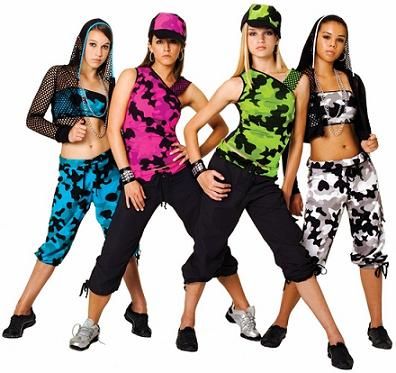 If you see an ordinary even "line" on an elastic fabric, the product must be returned: when tensioned, such a seam will "burst". The fabric stretches - the seam should also stretch, therefore, on machines, a zigzag seam or a special stretch seam is used, or seams are made on an overlock (such a seam looks like two parallel even lines on the front side and a patterned wide multi-thread seam on the wrong side).
Expert comments
VD: Naturally, the most optimal fabric option in modern children's choreography is stretch. The most popular supplex, and matte. More than once at competitions I hear from the jury that glossy, acidic or too colorful fabrics look cheap and tasteless (in modern dance, this does not apply to show numbers or pop choreography, for example).
It is dangerous to work with the grid if
it does not have a stretch base, since the fabric is very delicate and often breaks from tension. We in the team had a sad experience when, when moving, the mesh was instantly torn along the seam, because of which it had to be duplicated, and more than once.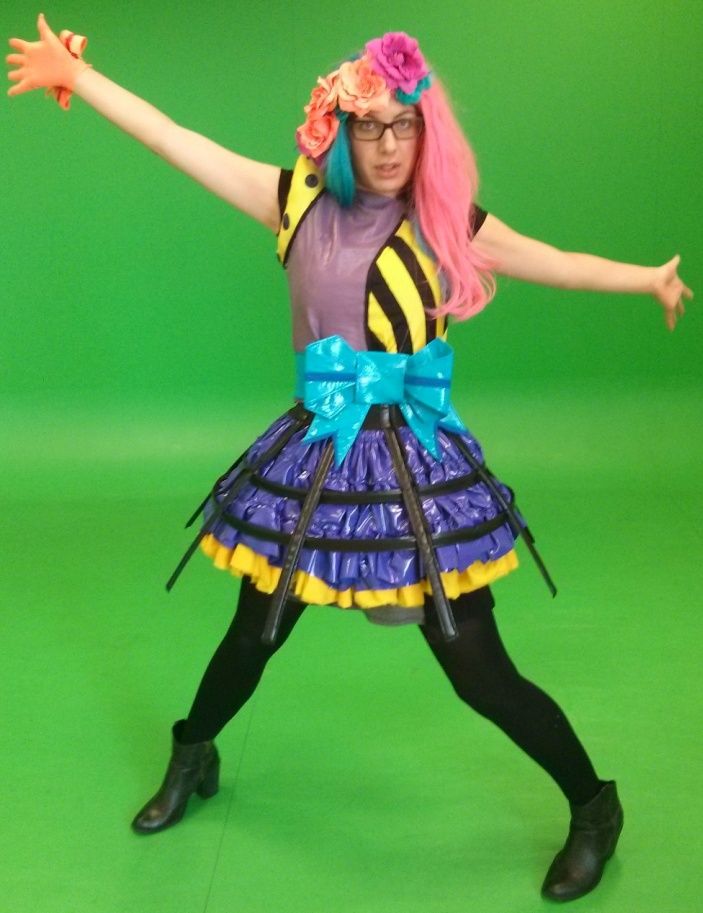 (Duplicate - use an iron to glue an additional layer of fabric - dublerin - from the wrong side to increase the strength of the main fabric or seams - author's note)
You also need to pay attention to the combination of several colors in one suit, since they can be stained when washed. And if contrasting colors were used, such as white and red, then the white part of the suit may become pink.
S.F. .: Unlike dance costumes, shiny fabrics are welcome in gymnastic costumes if they match the idea. Even sequined fabric on a knitted basis is possible. In gymnastics, fabric painting is now widespread, when patterns and overflows are made on a monochromatic basis with acrylic paints on fabric. Another sewing move when creating gymnastic costumes is appliqués. But when using them, it is important that the fabrics have the same extensibility as the base. The finished product should not lose elasticity, so all elements are sewn in a zigzag.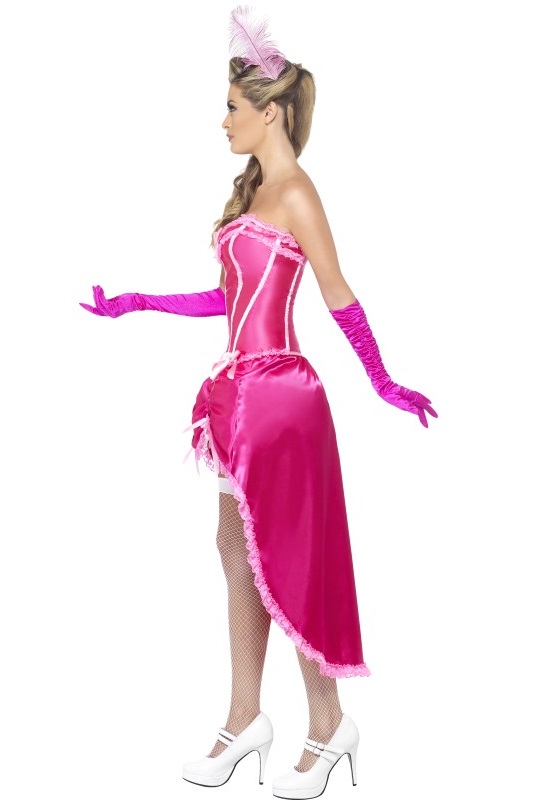 Cut features:
The main difference between a well-tailored dance costume and casual wear is that it is not
hinders movement. When tilting, raising arms and legs, the fabric does not pull anywhere, does not wrinkle, does not rise or protrude. If the fabric itself does not solve these problems due to elasticity, additional
are added when cutting
details - gussets (see figure 1). In the case when the gussets visually spoil the suit, sometimes the bottom of the armhole is left unsewn, which is also
gives freedom of movement.
It happens that you need to add elasticity on the back, so that when bending, twisting, nothing pulls. Then a special slot is made in the middle of the back (see Figure 2) - this is a fold on the fabric or a cut, which, thanks to a special "patch", looks invisible.
Expert comments:
SF: I try not to make suits with sleeves, there is an interesting alternative - long gloves.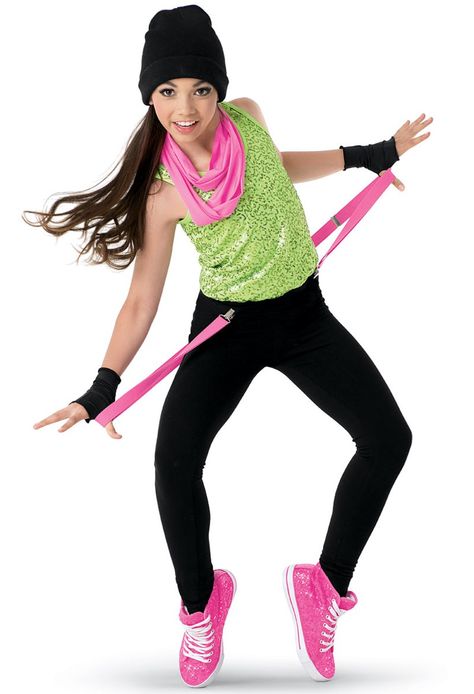 If the order is for a suit with sleeves, then I do not insert gussets, the elasticity of the fabric is usually enough. But the pattern itself in the armhole should be made as accurately as possible so that the fabric does not stretch at a distance from the armpit, but also does not tighten the shoulder. When sewing overalls, you should not choose styles with a front seam: it does not allow you to sag in the back and unaesthetically divides the bikini area in half.
VD: Since a professional fashion center sews suits for my team, at first I encountered the fact that they fit the suit perfectly to the body ... And after six months it becomes small for the child! Therefore, now we definitely make a margin on the leg and sleeve, we do not strive for a perfectly fitting option, since children often have to wear someone else's costume (when one child replaces the missing one), and the figures of all children are different.
Fittings, fasteners, decorative elements
Where to place the clasp? Ideally, nowhere.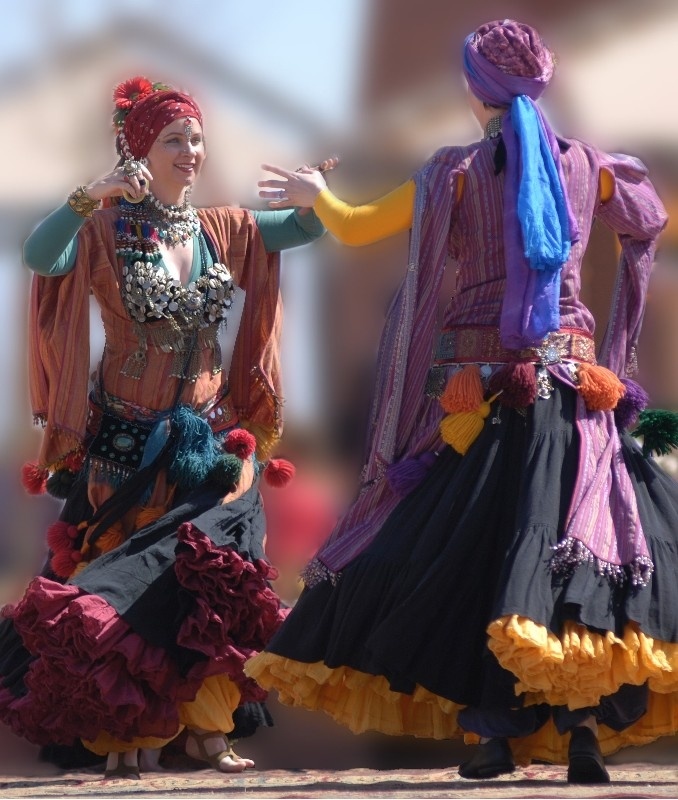 If you cannot do without a fastener, you need to choose a place where it will not interfere. Perform a somersault - discuss with the master that you can not place the clasp on the neck or back, there are supports - the clasp on the side seam is also unacceptable, etc. The same applies to decorative elements - rhinestones, sequins, beads, etc. The main thing is to select high-quality accessories that will withstand repeated increased loads on the product.
Expert comments:
E.D.: If you have to make fasteners, then buttons, buttons, and hooks are suitable. It is desirable to alternate the hooks by the sides (so that not all the hooks are on one side, but the "hooks" on the other, otherwise there is a risk of unfastening). We use zippers in the most exceptional cases: secret zippers break very often, and if the children are small, they pull the lock, holes remain. Tractor zipper is more durable, but it is rather rough in appearance and uncomfortable to the body.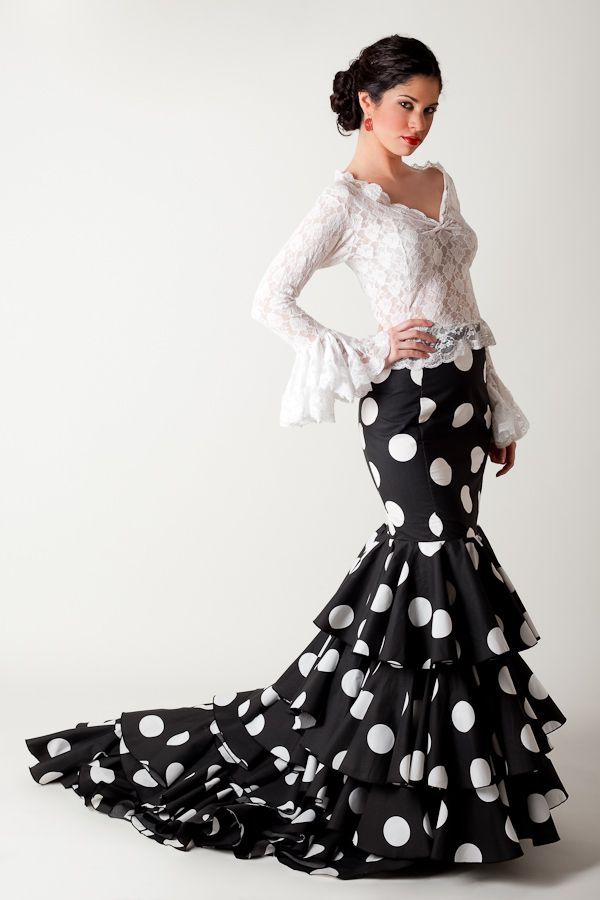 If we talk about rhinestones - definitely sewn on! Glue then on the stage will have to be collected.
C.F.: For me, the most comfortable type of closure is the "drop" on the button on the back. In gymnastic suits, a huge number of rhinestones (up to a thousand) are used. It is clear that such a volume cannot be sewn by hand, so adhesive ones are used. I use hot fix rhinestones: if the quality is good, then they hold tight and do not fall off even after machine washing. Also, the usual sequin braid is used to finish the costumes, but it does not stretch, and in order to maintain the elasticity of the costume, it is necessary to sew it not in a straight line, but in a zigzag or wave-like manner.
To summarize:
Your task as a customer is to give the master the most complete information about how the suit should look and what properties it should have. To do this, it is necessary to present the performance in all details - take into account all movements, movements, hairstyle, lighting, interaction with props, scenery, etc.