How many dance style in the world
28 Different Types Of Dance From Around The World
Dance has been part of our culture for thousands of years. There are many forms of dance performed all over the world today, from ballet to ballroom and salsa to street. Most of the dancing we now see is about recreation and self-expression, and it's also an enjoyable way for people of all ages, shapes and sizes to stay fit and healthy.
International Dance Day is celebrated on 29th April every year on the birthday of Jean-Georges Noverre, the creator of modern ballet. The intention of the International Dance Day Message is to celebrate dance, revel in the universality of this art form, cross all political, cultural and ethnic barriers, and bring people together with a common language - dance. This article will explore the different types of dance, with a look at how they've evolved into the well-known dance genres we know today.
What role does dance play in our society?
Dance has always been a part of human culture, rituals and celebrations.
It's an amazing art form that promotes creativity, as well as healthy minds and bodies. There are three main roles of dance in society today. These include:
Ceremonial dance: These are dances created or performed for rituals or celebrations. Ceremonial dance is used all over the world for worship, or to celebrate life events. The unique British tradition of Morris dancing, for example, is performed at seasonal festivals and holidays to banish the dark of winter, celebrate the warmth and fertility of summer, and bring in autumn's golden harvest. The category of ceremonial dance also includes classical Indian dances, war dance, corroboree, Căluşari, and dances of Native American and West African culture.
Dance for recreation: This is any form of dance that is for entertainment, fitness or fun. Also known as social dancing, it uses dance without too much structure, as a way to let loose and express your own individual personality. The goal is for dancers to focus less on form and technique and more on the joy they feel from dancing. Examples of recreational dance include ballroom, line dancing, aerobic dance, or dance as a hobby.
Artistic expression: This is dance created with the intent to express or communicate emotion, feelings and ideas. It's usually performed in a concert or theatrical setting to an audience, and includes forms such as ballet, tap dance and modern dance. It uses rhythmic, partterened, or improvised body movement, and it's one of the oldest art forms found in every culture around the world.
Dance is the same in any language. It's a way to express yourself through non-verbal communication; through facial expressions, posture and body language. This makes dance a truly universal art form which is used to tell stories and share ideas. It breaks down language barriers and open doors for communication across different cultures.
What are the health benefits of dancing?
Dancing is a great way to get fit and stay healthy. People of any age and ability can use dance to improve fitness, muscle tone, strength and endurance, and it's a great way to make new friends too.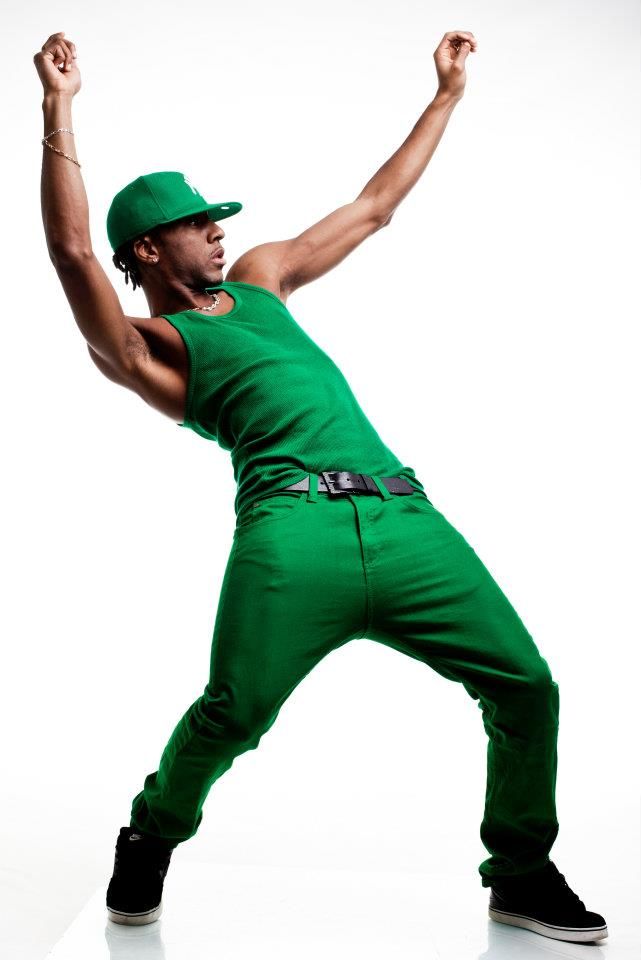 Here are some of the physical and mental benefits that can be associated with dancing:
Healthier heart and lungs
Improved muscle tone and strength
Increased endurance and aerobic fitness
Better coordination, agility and flexibility
Improved balance and spatial awareness
Stronger bones and reduced risk of osteoporosis
Greater self-confidence and self-esteem
Weight management
Better social skills
Dance can also help to increase circulation, decrease blood pressure, reduce stress, and it can also help develop gross motor skills in children.
What are the different types of dance?
There are many many different types of dance which are performed all over the world. Over the years, different dances have changed, merged and evolved to create the genres we know today. And each genre can be broken down into further subgenres. Let's take a look at where some of the most popular types of dance originated, and how each plays a part in modern culture.
Ballroom Dance
Originating in 16th century France, ballroom dancing is the name given to a set of partner dances, which are enjoyed both socially and competitively around the world. The term ballroom comes from the Latin and Italian words, "ballare" and "room," which referred to the dance hall. Subsequently, the word "ballroom" came to refer to both the hall and the activity.
In 1650, the Minuet was introduced to Paris, set to music by composer Jean-Baptiste Lully. It was danced by King Louis XIV in public, and so the Minuet dominated the ballroom until the end of the 18th century. Ballroom dance was introduced in England as German waltz in 1812, and it became popular with the upper and elite classes of society in balls and parties. Ballroom dancing flourished in the 20th century along with the jazz era and big band. In 1995, ballroom dancing became an Olympic sport, encouraging many people to enter into dancesport. And a number of well-known television shows have helped to introduce the genre to a new generation.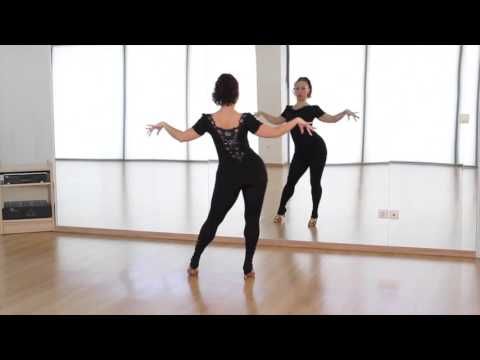 Different types of ballroom dance include:
1. Waltz
A slow and graceful partner dance introduced in the mid-19th century, it was greatly popularised by the music of famous composer Johann Strauss. Today, the waltz is the most famous dance in ballrooms around the world.
2. Viennese Waltz
This is the name given to the original form of waltz, first performed at the Italian courts. It's much faster than the more famous "English Slow Waltz", and it was the first genre of dance to introduce "closed hold" between performers.
3. Cha-Cha
This incredibly rhythmic dance is of Cuban origin, and it is danced to the music of the same name, introduced by Cuban composer and violinist Enrique Jorrin in the early 1950's. The name comes from the shuffling sound of the dancers' feet when they dance two consecutive quick steps that characterise the dance.
4. Tango
Originating in the 1880's along the Río de la Plata—the natural border between Argentina and Uruguay—tango is a partner dance which was born in the poverty-stricken port areas, in neighbourhoods which had predominantly African descendants.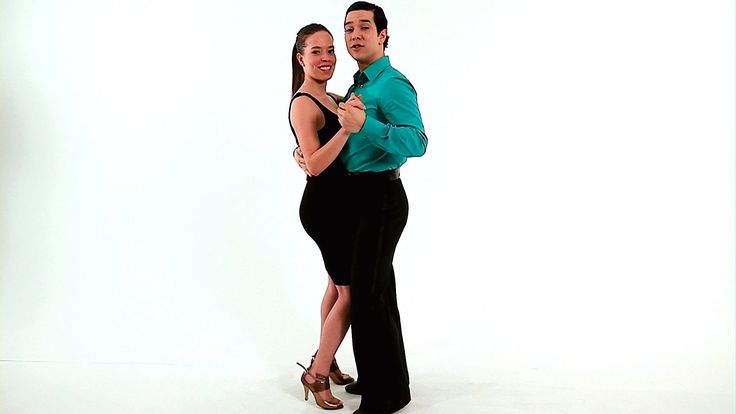 Today, it's recognised for its sensual and energetic style.
5. Rumba
Since its creation in the 1930's, many types of rumba have been created, most famously Cuban Rumba, Catalan Rumba, Flamenco Rumba and African Rumba. The dance focuses on sensual hip movements, and when it came to England, the anglicised spelling "rhumba" became widely used to distinguish this ballroom dance from traditional Cuban rumba.
6. Mambo
This up-tempo dance appeared in Cuba in the late 1930's, accompanied by the music of the same name. And by 1950 it had taken the Latin dance world by storm, replacing rumba in the United States, as the most fashionable Latin Dance.
7. Samba
Developed in the 1950's, samba is a famous dance and musical genre that emerged when people were transported to Brazil from Africa to work as slaves in the mines and sugar plantations. They brought aspects of their musical culture with them. Today, the infectious rhythm of samba is regarded as the national dance of Brazil.
8. Jive
One of the most popular Latin dances, and one of the liveliest, the jive consists of lots of hip rocking and knee movements. The dance style originated in the United States from African-Americans in the early 1930's, and its official ballroom variation was formalized in the 90's.
9. Quickstep
Light-hearted and fast-paced, the quickstep is one of the most popular ballroom dances around the world today. This powerful dance style was originally developed in the 1920's in New York City and was first danced by Caribbean and African dancers. Its origins are a combination of slow foxtrot combined with the Charleston, and the glamorous version that is dance today was standardised in 1927.
Professional Performance Dance
Also known as theatre dance, performance dance is usually choreographed and performed to set music. It's generally performed for an audience in a theatre setting, and it was first introduced in the early years of Italian Renaissance when music, dance, arts and poetry started to rise in popularity.
Refined by the efforts of France and Russia, ballet became the premier technical concert dance in the 1500's, and it's considered one of the most complicated and most admired dances of all time. But up until 1681, women were not allowed to perform in ballet. Instead, men would dress up to take on female roles until Marie Camargo became the first woman to dance in a ballet. In more recent times, many other professional dances came to be, including Contemporary dance, Concert dance and Modern dance, though ballet remains the most popular for its heritage, complexity and how physically demanding it is.
Different types of professional performance dance include:
10. Ballet
One of the most technical and famous of all performance dances, ballet is popular all around the world. It was originally created in 15th century Renaissance Italy, but it soon became popular in countries such as France and Russia. There are four different types of ballet taught and performed around the world today.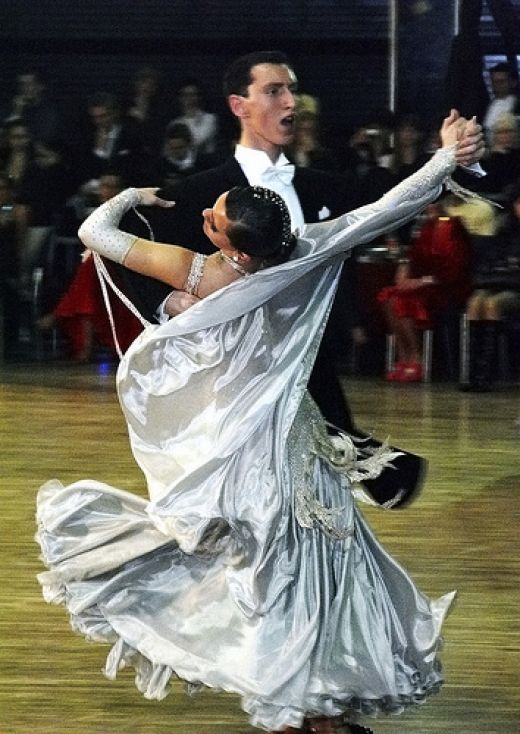 These include: Classical, Neoclassical, Contemporary and Romantic, the most widely known and performed ballet style.
Soles and fabric are the most important factors when picking your ballet demi-pointes. Check out our advice to pick the right pair for you.
11. Contemporary Dance
This highly complicated type of modern performance dance originated in the mid-20th century, taking elements of classical dance styles (such as ballet), modern styles and jazz dance. Contemporary dance often combines the strong, controlled legwork of ballet, with floor work, and improvisation characteristics of modern dance.
12. Modern Dance
This influential performance dance emerged as a reaction against the classical ballet and its movement style. Developed in the late 19th and early 20th century, modern dance evolved into a popular free dance style that includes elements of performance art, release technique and improvisation.
African-American and Traditional Jazz Dance
Jazz dance is a performance dance technique and style that first became popular in the United States in the early 1900's, though the origin of jazz dance can be traced to African rituals and celebratory dances from around the 17th century.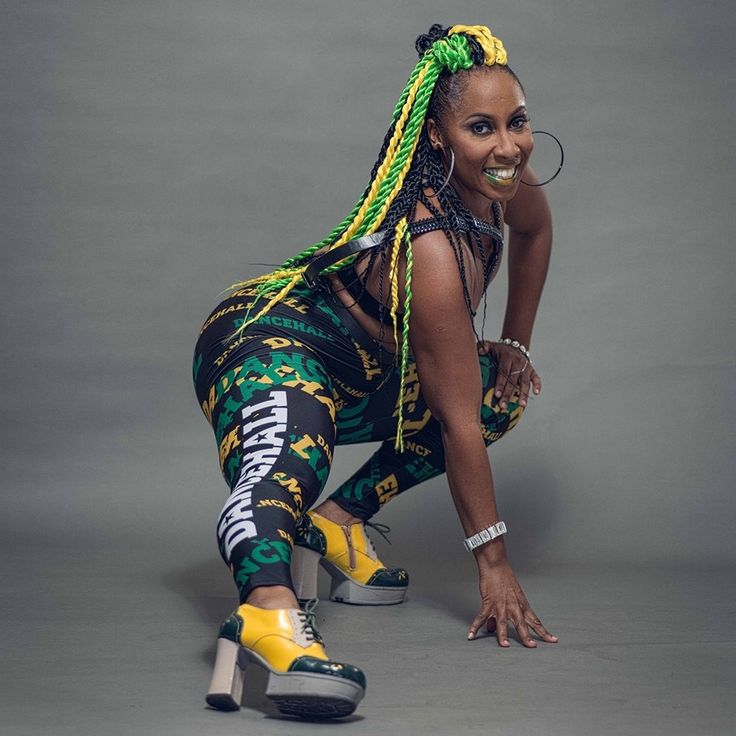 In 1917, jazz pianist Spencer Williams wrote a song called "Shim-Me-Sha-Wabble" which inspired a jazz dance called the shimmy. The shimmy is done by holding the body still, with the shoulders quickly alternating back and forth. The dances that emerged during this period were the Charleston and the Lindy hop. The Charleston is characterized by its "toes-in, heels-out twisting steps", and the Lindy Hop was a wild and spontaneous partner dance.
When the Great Depression began in 1929, people turned to dance as a way to have fun, with little to no cost. Swing dancing became the most popular style of dance in 1930's and 1940's America, and today, swing dancing styles are the foundation of many other dance styles including disco, country line dancing, and hip-hop.
Different types of jazz dance include:
13. Charleston
This extremely popular dance type is named after the harbour city of Charleston, South Carolina. The rhythm was popularized in mainstream dance music in the United States by a 1923 tune called "The Charleston" by composer/pianist James P.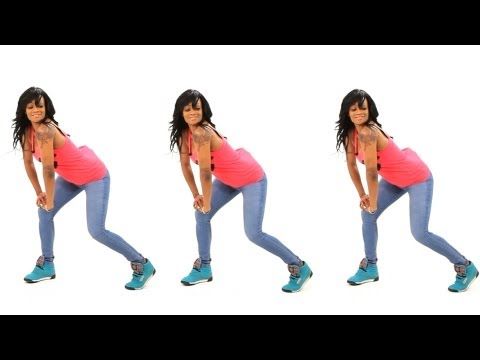 Johnson, and it became one of the most popular hits of the decade. 'Scandalous' men and women shed the stuffy etiquette of their parents' generation and wanted to flap their arms, kick up their heels and let loose – hence the term 'flappers'.
14. Tap Dance
This popular style of dance originated in the United States in the early 19th century. Slave owners took away traditional African percussion instruments, so slaves turned to percussive dancing to express themselves and retain their cultural identities. From the 1930's, tap dance sequences became a staple of movies and television, with tap stars including Shirley Temple, Gene Kelly, and Fred Astaire, who was famous for combining tap with ballroom dance.
15. Swing
A form of jazz, swing developed in the United States in the 1920's. Hundreds of styles of swing dancing were developed, with the best-known of these dances being the Lindy Hop, which originated in Harlem in the early 1930's.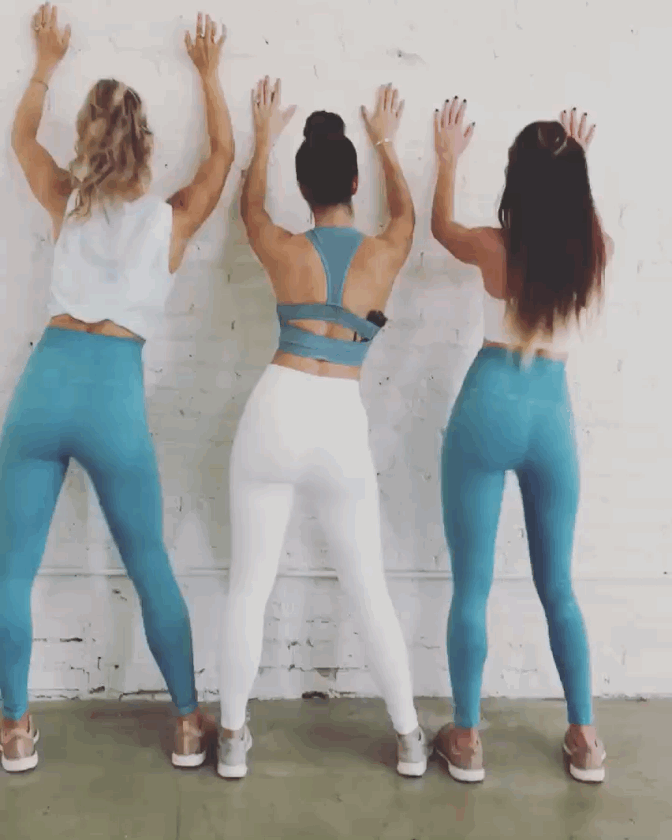 While the majority of swing dances began in African-American communities, some swing-era dances, like Balboa, developed outside of these communities.
16. Boogie-woogie
A playful and improvised partner dance, Boogie-woogie is commonly fasted paced, high energy and is famous for its spectacular footwork. A form of swing dance, it became widely popular during the 1930's. The step variation for boogie dance is a combination of six and eight count with sharp, quick movements.
17. Disco
Disco dance emerged during the 1970's, with dances like Bump, Hustle, Robot, Boogaloo and Watergate, reaching its popularity peak with the release of the blockbuster film "Saturday Night Fever." Latin dances such as the samba, cha cha, and tango inspired many of the popular disco moves. It's said that disco music has since influenced electronic dance music and house music.
Looking for modern jazz shoes? Follow our expert's advice to find the right pair for you.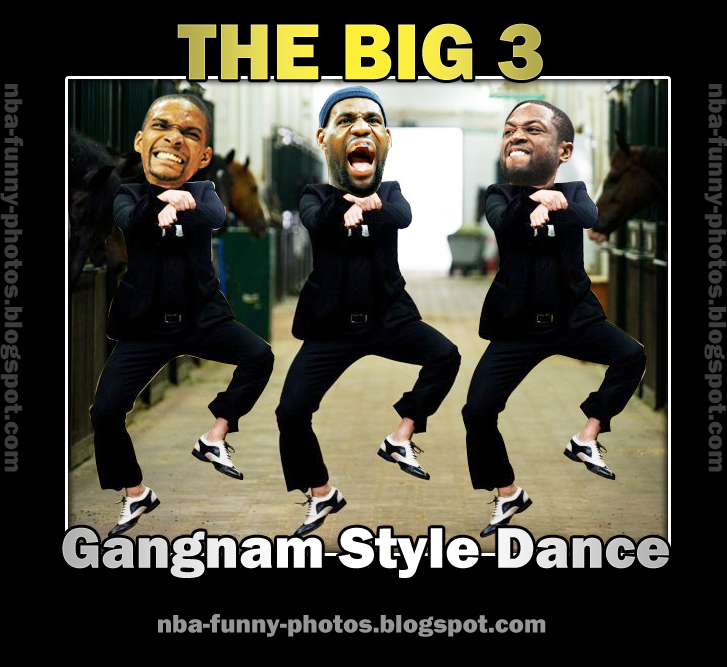 Worldwide/Latin Dance
Latin dance has a rich cultural history rooted in the traditional dances of native peoples of Latin America. These dances were heavily influenced by European colonists and African slaves from as early as the 1500's, developing into the well-known style of Latin dance we have today.
Latin dance originated in the traditional dances of Mexico, South America, Central America and the Caribbean. And like many cultures around the world, dance was essential in communal ritual life. They were performed during festivals and rituals as a symbolic representation of cultural beliefs. Native Latin dances were very structured and organised, often involving lots of dancers moving in intricate patterns. Traditional dances symbolised events, combat and movement of workers sowing and harvesting.
Today's popular Latin dances were developed in various cities and countries, before being modified and formalised in the U.S. and Europe by professional musicians and dance companies.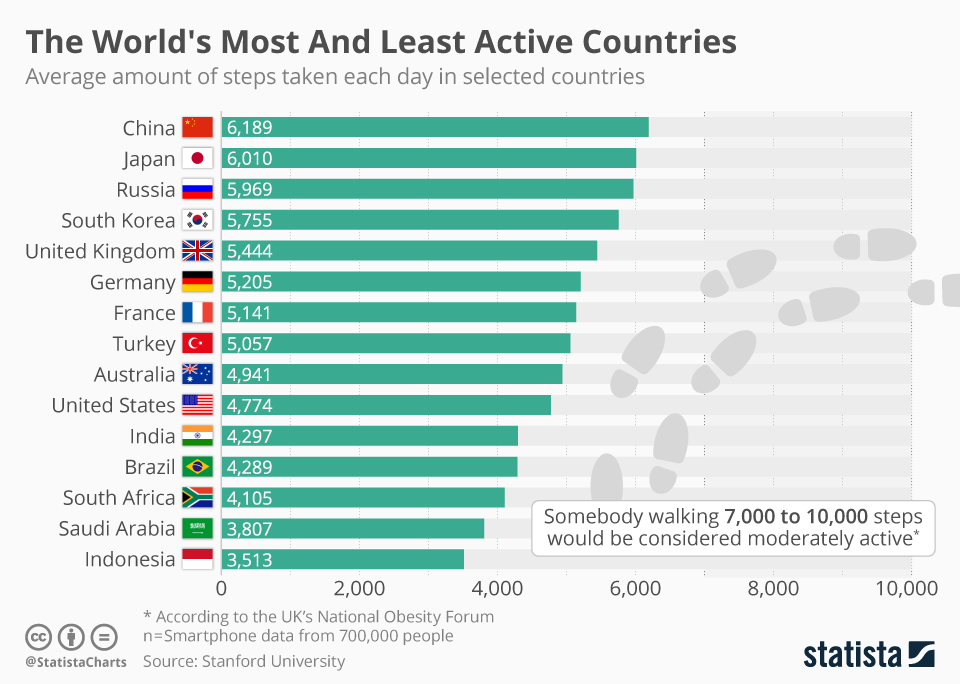 Salsa, for example, has deep roots in Cuba, Columbia and Puerto Rico. The cha cha, rumba and mambo are also of Cuban origin, and the bolero originated in Spain and Cuba, before spreading to the rest of Latin America.
18. Salsa
The origins of salsa date back to the 1900's in Eastern Cuba, where musical elements and rhythms from various styles were combined. Cuban son and Afro-Cuban rumba used diverse musical instruments to create the basis of a rhythm that would later become known as salsa. This new rhythm was combined with American jazz and taken to New York by Cuban musicians. Today, there are two different types of salsa dance which are danced around the world: The Cuban 'Casino' style and the Los Angeles (L.A.) style.
19. Flamenco
This famous Spanish dance originated from the region of Andalusia almost 500 years ago, though it wasn't given its name until the 18th century. It is a diverse dance that mixes different cultural influences such as Islamic, Andalucian, gypsy, Sephardic and Arabic.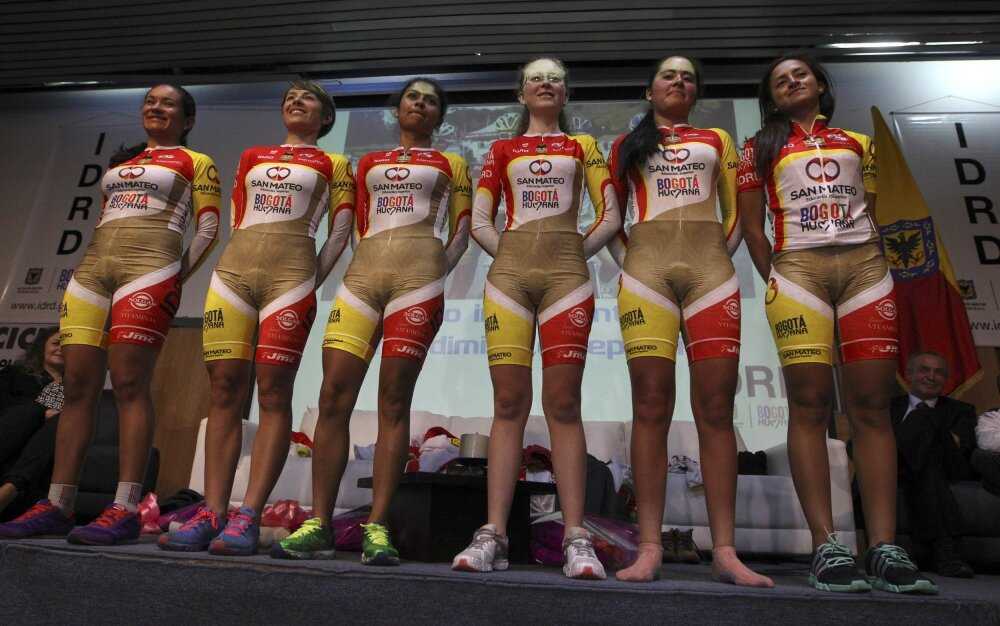 Its passionate and energetic fusion of singing, guitar playing, dance and handclaps has made it famous across the world.
20. Lambada
This well-known partner dance originated from Para, Brazil, and became internationally popular in the 1980's. It fuses aspects of forró, salsa, merengue, maxixe and the carimbó into a passionate dance style. It has a slow-quick-quick rhythm, and it's distinguished from other forms of Latin dance through the wave-like motion of the dancers' bodies, which gives the dance its name: Lambada is a Portuguese word referring to the wave-like motion of a whip.
21. Polka
Originally a Czech peasant dance, polka is derived from the Czech phrase for 'half-step', which refers to the dance pattern of stepping from one foot to the other. The polka dance was first introduced to Prague ballrooms in 1835, and to Paris ballrooms in 1840. It grew wildly popular, reaching England and the United States by the late 1840's.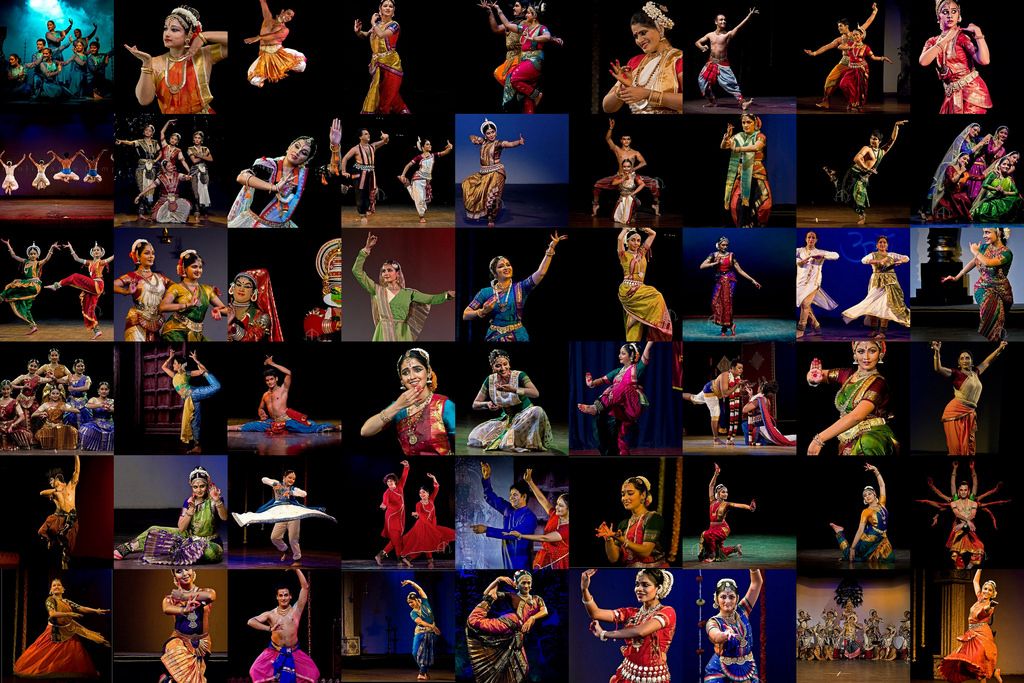 Polish American immigrants adopted the polka as their national dance In the 20th century, and today, polka is one of the few dances that originated during the 19th century that is still popular worldwide.
22. Belly Dance
The first belly dancers were a group of traveling dancers known as the ghawazee. These women were considered gypsies in Egypt in the 18th century, and were banished from Cairo during the 1830's. They went on to perform in Upper Egypt, in the Middle East and Europe. The raqs sharqi genre of belly dancing began to develop through the 1900's, adopting elements from folk dance styles, ballet, Latin dance, and even American marching bands. Belly dancing gained popularity in the United States in the 1960's during a time when more women were becoming free spirits.
23. Country/Western Dances
The country dance style is a social dance that is closely associated with American country and its Western traditions. It encompasses many forms and styles of dance that can be performed to country-western music.
Western group dances include popular line dancing and square dancing.
24. Folk Dance
Popular all around the world in hundreds of unique variations and styles, folk dances represent cultural heritage and ethnic history of people who live in a certain region or country. They are usually performed at dance gatherings with the accompaniment of traditional music of the region.
25. Bollywood
Bollywood dance originated in India in the 20th century. It's characterized by elaborate choreographies, energetic movements, and dances that involve a large number of participants. Initially, Bollywood dancing was only common and popular in areas that watched Indian films, but today, Bollywood is celebrated all over the world.
Hip-hop & Funk Dance
Hip-hop dance began in New York City in the late 1960's, and was inspired by the movements of African dancing. It flourished as a new style of dance performed on the street, combining aspects of modern dance, tap and swing.
It's most commonly performed to hip-hop music, and includes a variety of freestyle movements, though it's three main styles of breaking (of the East Coast), popping and locking (of the West Coast) have led to hip-hop evolving into the highly sought-after and dominant style of dance it is today.
A very similar style called Funk was also created during the 1970's, and is today regarded as one of the most influential pieces of hip-hop dance styles. Funk styles were created in California, and they are called funk style because they were originally danced to funk music. This differentiates them from breaking, which is traditionally danced to break beats.
Different types of hip-hop dance include:
26. Breakdance
One of the most athletic dances in the world, breakdancing became popular in the 1970's as a street dance in New York. Since then, it has spread all around the world where it's viewed as one of the most unique dance styles ever made. Usually danced solo, dancers perform a series of either choreographed or freeform dance and athletic movements alongside breakbeat, hip-hop or funk music.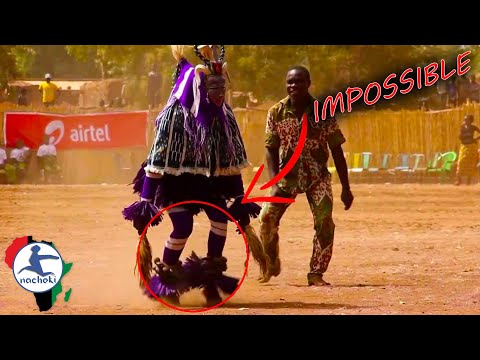 27. Locking
Funk dance is incredibly diverse, and one of its famous variations is 'locking'. This style of hip-hop dance sees the dancer suddenly stop and hold the position (or get locked) in the middle of dance routines, and then suddenly resume the dance. It requires full body motion, but most of the dance is focused on the top half of the body.
28. Popping
Another popular funk dance style, 'popping' requires dancers to master controlled and quick contrasting and relaxing of muscles that create the feeling of a jerk throughout the body. This jerk is referred to as 'pop' or 'hit' and can be used to create dance routines and movements.
How can I get started with dancing?
Feeling inspired? There are lots of places where you can enjoy dancing; at dance schools, social venues, or even in your own home. Dancing is a popular way to get fit, and dance-based classes are now available in most fitness clubs and gyms. Dancing can be done both socially and competitively.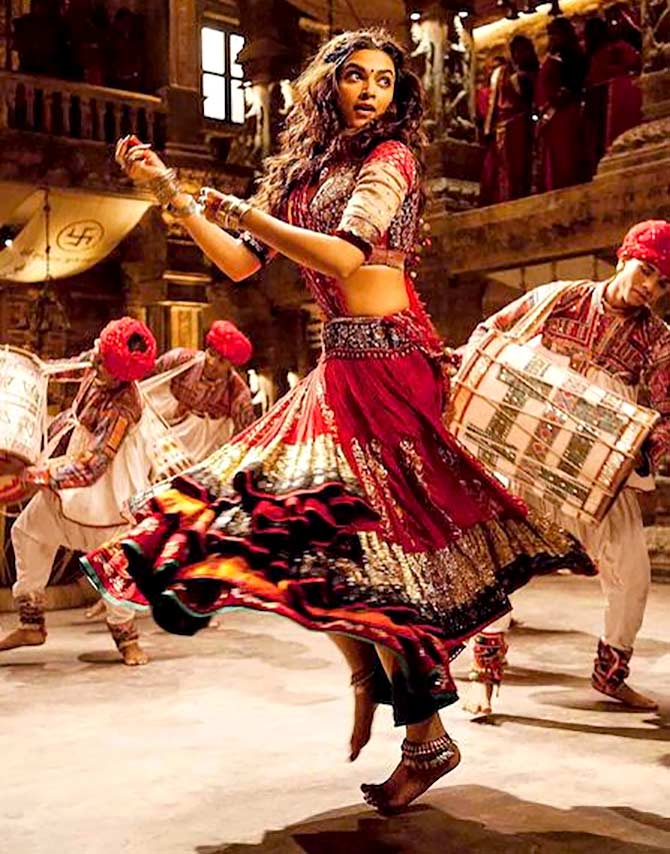 And it can be practised individually, with a partner or in groups.
Anyone of any age can take up dancing, so to get started, simply search online for a dance class near you. Or try a few online videos to get a feel for what sort of dance style you like the look of.
10 Most Popular Types of Dance
Dance has been a part of human culture since the very earliest communities and civilisations, with recorded evidence of dancing being found dating back to 30,000 years ago.
Since then, different dances have changed, merged and evolved into what we know today as the most well-known dance genres.
Here is a list of the most popular types of dance:
1. Ballet
2. Ballroom
3. Contemporary
4. Hip Hop
5. Jazz
6. Tap Dance
7. Folk Dance
8. Irish Dance
9. Modern Dance
10. Swing Dance
Ballet
Ballet dance developed during the Italian Renaissance, before evolving in France and Russia into a concert dance meant for public performance.
This is in the form of a ballet, in which the dance is choreographed with classical music.
Ballet productions vary between using elaborate costumes and staging and using minimal costuming and bare staging.
Ballet is now a widespread, highly technical form of dance with many subgenres including classic, romantic, neoclassical and contemporary.
With six core recognised methods: the Cecchetti method, the Bournoville method, the Vaganova method, the French School, the Royal Academy of Dance method and the Balanchine method, ballet is studied professionally at top dance schools all over the world.
Harlequin Floors have developed a range of specialist ballet dance floors providing enough traction to prevent injury while still allowing for fluid movements demanded by ballet dancing. Harlequin Cascade is one of our most popular ballet dance floors and can be laid over many of our sprung floors. 
Harlequin Floors also offer professional ballet barres available as either permanent wall mounted, floor mounted or freestanding barres.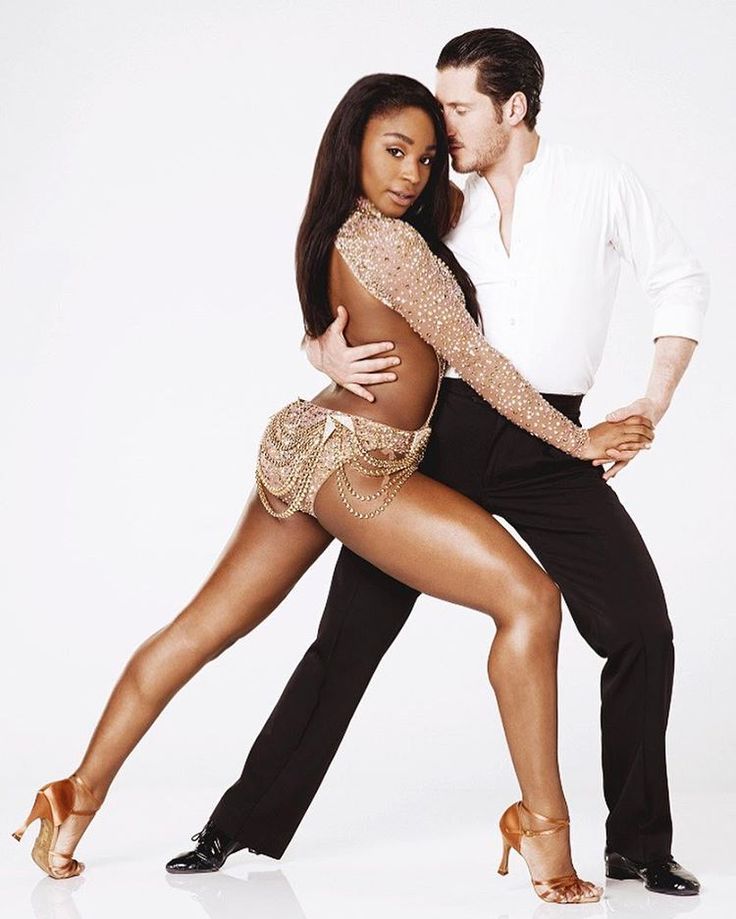 Scottish Ballet on Harlequin Cascade
Ballroom
Ballroom dance is a type of partner dance originating at the end of the sixteenth century in France. Commonly used as shorthand for any partner dance, ballroom has today evolved into two main subgenres – standard/smooth and Latin/rhythm.
Dances within these categories include the waltz, tango and foxtrot, and pasodoble, bolero and samba.
Ballroom is a popular form of competitive dance, or dancesport, with competitions being held all over the world.
With several sub-categories to ballroom dancing, dancers require a versatile floor. Harlequin Fiesta and our specially crafted Harlequin Liberty Ballroom dance floor offer an excellent versatile dance floor for all styles of ballroom dance.
Harlequin Liberty Ballroom is the used by the BBC's 'Strictly Come Dancing' and Professional World Ballroom Dance Champion, Christopher Hawkins.
Dance Against Dementia | Night of 100 Stars on Harlequin Liberty Ballroom
Contemporary
Developed during the mid-twentieth century, contemporary dance is now one of the most popular and technical forms of dance studied and performed professionally, especially in the US and Europe.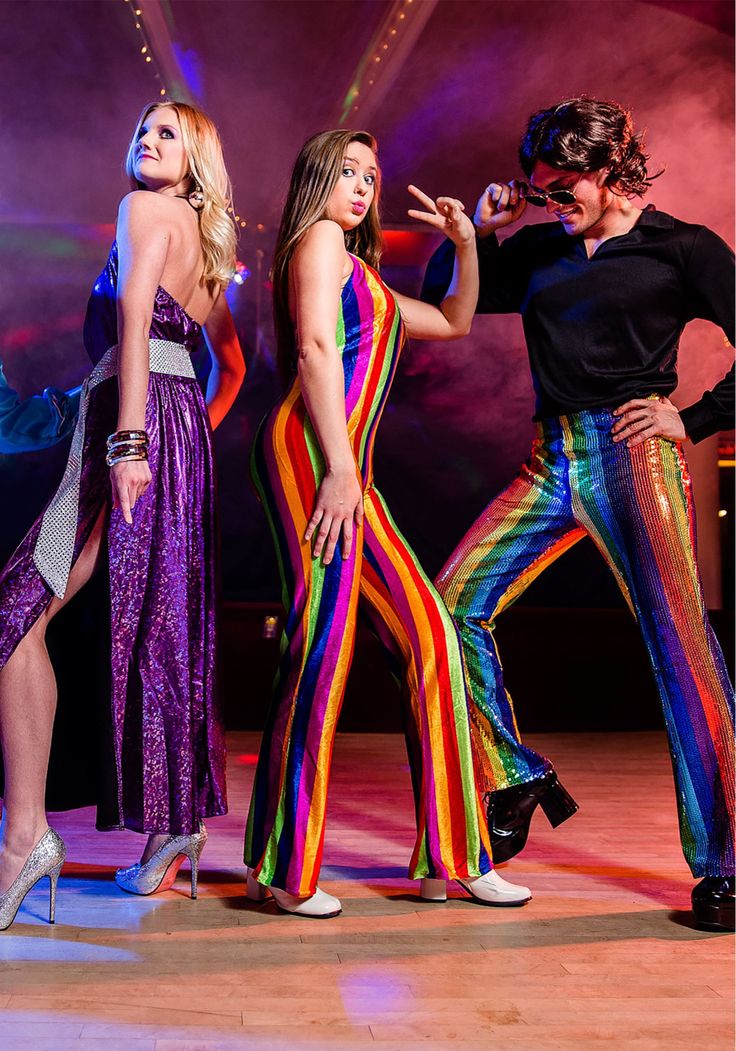 Drawing on classical, modern and jazz dance styles, contemporary dance has evolved to incorporate many characteristics of a broader range of dance forms.
Known for its emphasis on strong torso and legwork, contract and release, fall and recovery and floor work, it is often known for unpredictable and disordered changes in speed and rhythm throughout a performance.
Contemporary dancers therefore require a shock-absorbing surface to protect their feet, legs and ankles from rapid movements and changes in rhythm. Harlequin's innovative 'triple sandwich' Harlequin Activity sprung floor can be paired with several of our vinyl dance floors, to create the ideal surface for contemporary dance.
Rosie Kay on Harlequin Hi-Shine
Hip-Hop
Hip-hop dancing refers to a range of street dances that developed in relation to hip hop music and culture. Hip-hop dancing dates back to the early 1970s in New York and California, evolving out of Funk and the development of break beat.
Main styles of hip-hop dancing include Breaking, Locking and Popping, with derivative styles emerging out of these including Memphis Jookin', Turfing, Jerkin' and Krumping. These were often popularised and made mainstream after being featured in music videos of the time.
Today, hip-hop is performed in outdoor spaces, in dance studios and competitively.
Unlike many competitive dance styles, hip-hop is often improvisational with dance crews challenging each other to dance battles.
At Harlequin Floors we have created Harlequin Freestyle, a specialist dance floor designed specifically to meet the unique demands of Hip Hop and other street dance styles.
Da Rookies on Harlequin FreeStyle
Jazz
Jazz dancing has its roots in seventeenth-century African traditions, brought to the Americas via the Atlantic slave trade as slaves continued dancing traditions in Brazil, the US and elsewhere on the continents.
Known for its improvisational and dramatic body movements, the jazz dancing grew in popularity in early twentieth-century jazz clubs.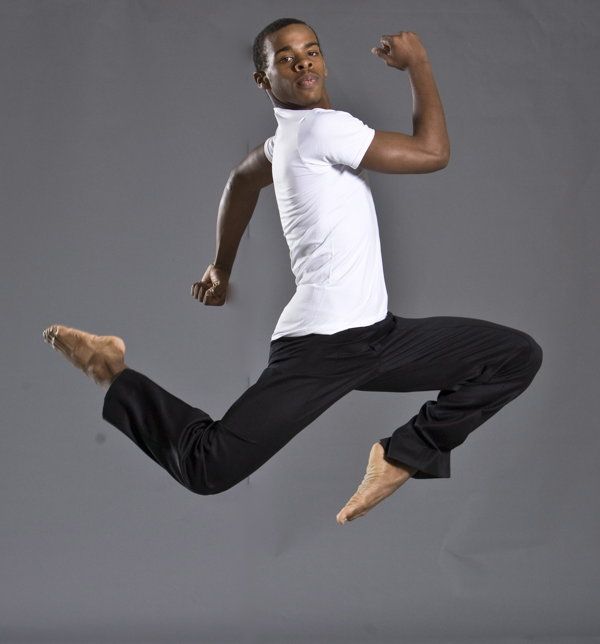 Today, jazz dancing builds on African American vernacular dance styles that emerged along with Jazz music in the US. Swing, the Lindy Hop, the Shimmy and the Charleston are popular kinds of jazz dances.
For your Jazz dancers, our range of vinyl floors including Harlequin Studio and Harlequin Allegro offer ideal surfaces for practice and performance.
Jazz Dance
Tap Dancing
Tap dancing is a type of percussive dance characterised by the "tap" of shoes hitting the floor as the person dances. Tap dancers often wear metal "taps" on the heel and toe of a shoe to accentuate the sound.
Often performed as part of musical theatre, tap dancing often focuses on choreography and formations, with more than one tap dancer performing at once.
Tap dancing characterises a range of dances including flamenco, rhythm, classical, broadway and postmodern tap.
As a percussive dance style, tap dancers are looking to achieve a crisp, hollow sound to accentuate their performance.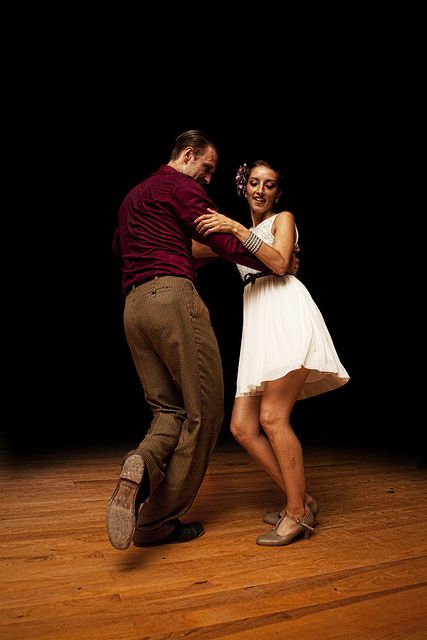 This unique characteristic of tap dancing requires a specialist floor for optimal performance. Harlequin Fiesta is an excellent choice of tap dance flooring for your dance studio or performance space. Lay over a sprung flooring system such as Harlequin Liberty to protect your dancer's joints and allow them to perform with complete confidence.
Tap Attack on Harlequin Cascade
Folk Dance
Folk dancing is celebrated worldwide with people of different cultures and religions using various forms of folk dance to portray emotions, stories, historical events or even aspects of daily life.
Some well known types of folk dance include: Bharatanatyam (India), Samba (Brazil) and Hula (Hawaii). Some cultures may even perform multiple variations of folk dances, with countries like South Korea performing individual dances for key events such as victories in war, farming, music and religion.
Folk dances are commonly held at public events, where people can participate regardless of whether they are professional or complete beginners.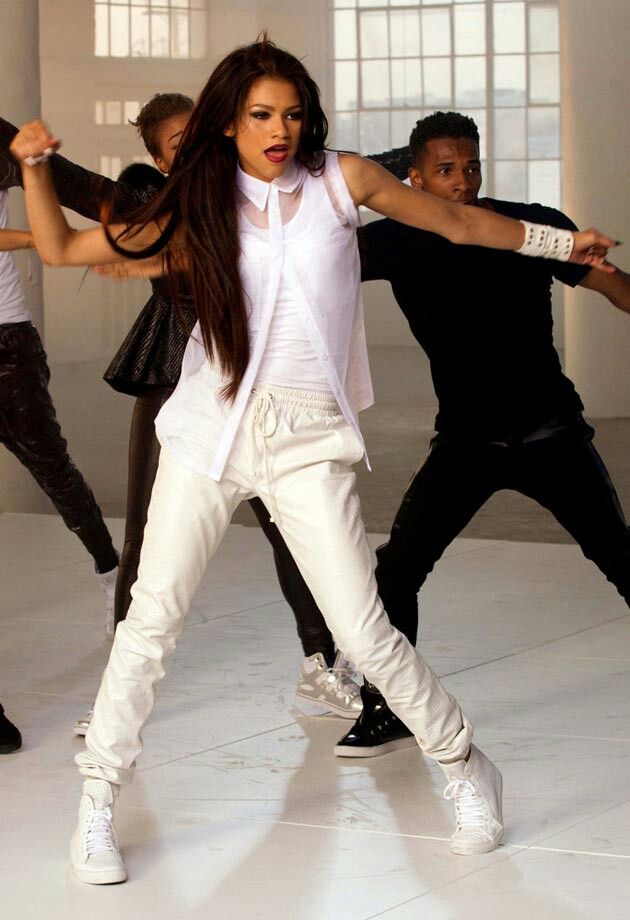 Such dances are also accompanied by traditional music to further enhance the cultural experience.
Our range of portable performance floors and dance floor hire services are excellent for folk dances held at all types of public venues and events.
Folk Dance
Irish Dance
Originating in Ireland, this form of traditional dance has been popular for hundreds of years amongst Irish people and other countries worldwide. Popularised by shows such as Riverdance, Irish dancing is famously known for its fabulous display of footwork and dance formations.
Most Irish dancing events are traditionally accompanied by signing and music. During festivals, dances are held to showcase talent and to compete for trophies or medals.
Whilst most people may recognise Irish dancing as being a group performance, there are many well-known forms of  solo Irish dances, such as the stepdance.
For Irish dance floors for your studio or performance space, consider our range of specialist sprung dance floors.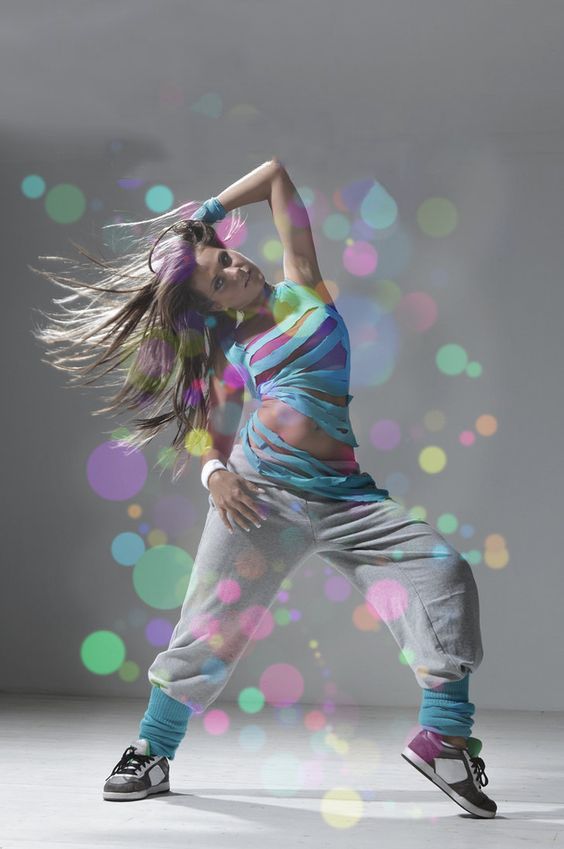 Couple with a Harlequin vinyl floor such as Harlequin Standfast to create an excellent quality floor for your Irish dancers.
Riverdance on Harlequin Cascade
Modern Dance
Considered as being a broad genre of dance, modern dance primarily arose from western countries such as the USA and Germany during the late 1900s. While most forms of dance are structured and feature set steps, the purpose of modern dance is to rely on the dancer's interpretation of the music and feeling to guide movements.
Modern dance was initially born out of dislike for the limitations of traditional dances such as ballet, which often oppressed dancers with rigid rules and techniques.
Currently, modern dance is enjoyed across the world with participants having the ability to practice ballet dancing without having to place strict focus on their techniques or turnout. Instead, dancers can choose a piece of music and use unconventional movements to convey emotions or to tell a meaningful story.
Inject even more creativity into your performance with Harlequin's printed vinyl performance floors. Print bespoke designs inspired by your choreography or choose from one of our standard patterns. 
Due to the multidisciplinary nature and freedom of modern dance, dancers will also feel at home on many of Harlequin's vinyl dance floors.
Royal Academy of Dance on Harlequin Cascade
Swing
Swing is a variation of jazz dance which developed between the 1920s to the 1940s as a response to the growing popularity of swing jazz in America. With the evolution of music that occurred during the Jazz era, dance also began to change with the likes of swing music encouraging faster, more rigorous movements.
Popular forms of swing dance include the Lindy Charleston, the Jitterbug, Lindy Hop and the Balboa, many of which are still performed today. Swing dancing would commonly be accompanied by Big Band musicians who often played upbeat melodies which were smooth and easy to listen.
Swing dancers will feel at home on our range of vinyl dance floors. Similar to Jazz, Swing dancers can create beautiful performances on Harlequin's range of vinyl floors such as Harlequin Reversible Pro with a high performance slip-resistant surface to protect your dancers.
Swing Dance
From home dance practice equipment to portable ballet barres, Harlequin Floors offer a range of professional products perfect for use at home or in the studio – no matter your dance style. Our expert technical teams also offer a dance floor installation service for your Harlequin floor to ensure they are correctly fitted and fully compliant with safety standards.
Contact us online for more advice and information.
Modern dance styles ⋆ Moscow Dance Center MDC NRG
Hip Hop is a very dynamic and fast dance. It belongs to free-style street dances, improvisation is welcome here. There are many styles of dance from very plastic to frankly aggressive.
Hip Hop Choreo is a style expressing precision and grace of movement. Its other name is LA Style, and this is one of the most spectacular and spectacular dances. Combining many directions, the dancer makes a dance specifically for the composition. It looks very spectacular.
Street Jazz is also a free style. It combines the best elements of various directions. This dance contains many small elements, smoothly flowing from one to another. This is a very beautiful and contradictory dance at the same time.
House is a trendy, very dynamic dance. Here, the active work of all the muscles of the body is welcomed, many styles are combined. The dance originated in one of the nightclubs and quickly spread among young people. Today house is a very interesting dance style. Requiring serious preparation and great endurance of the dancer.
Jazz Funk is a style with elements of classic jazz. However, this is a more free dance, improvisation is also welcome here. You can see the brightest elements of street styles.
Dance contributes to the development of endurance, plasticity, gracefulness of movements. Looking for a way to express yourself? He is for you.
Contemporary is quite an interesting style. He uses ballet technique but avoids well-defined movements. This dance is a great way of self-expression, it allows you to bring something new to modern choreography. This style will help to work out the technique, learn to control your own body, observe the coordination of movements.
Booty Dance /Twerk. This dance combines two types of movements. Slow rotation of the pelvis and lower back and rhythmic movements of the buttocks. This is a very passionate dance, it is based on the excellent control of one's own body. Classes in this style will betray the girl more grace, courage and looseness.
Dancehall is a style that originated on the dance floors of Jamaica. It is performed to reggae music with the addition of modern arrangements. The dance is a reflection of culture, customs, traditions and Jamaica.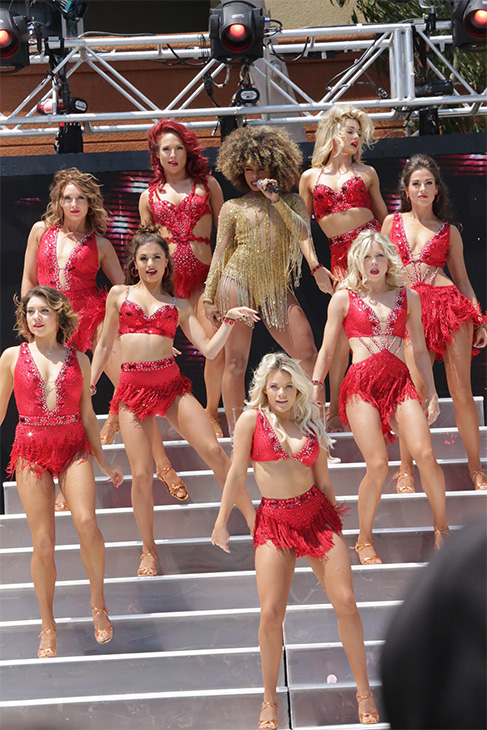 Its performance helps to relax, and the incendiary rhythm charges with an excellent mood.
Reggaeton Fusion is a frank dance. It is a mixture of elements of hip-hop and gentle, sexy Latino. Can be performed in pairs or solo. The style was developed in Latin America, but today it is quite popular all over the world. Performed to reggae music with elements of rap, techno music.
Afro Dance. There are no complex elements in the dance. Many begin to dance from the first lesson. The direction is a mixture of elements of hip-hop and ritual African dances. The dancer completely relaxes and allows his body to move freely to the rhythmic sounds of the music.
High Heels - an eccentric dance. It has everything: femininity, provocation, sexy rhythms of pop music. Choreography is set for each specific track. The style is reminiscent of jazz-funk, but performed in heels. The direction seems complicated only at first glance.
Lady's Style. The main distinguishing feature of the style is a pronounced sexuality.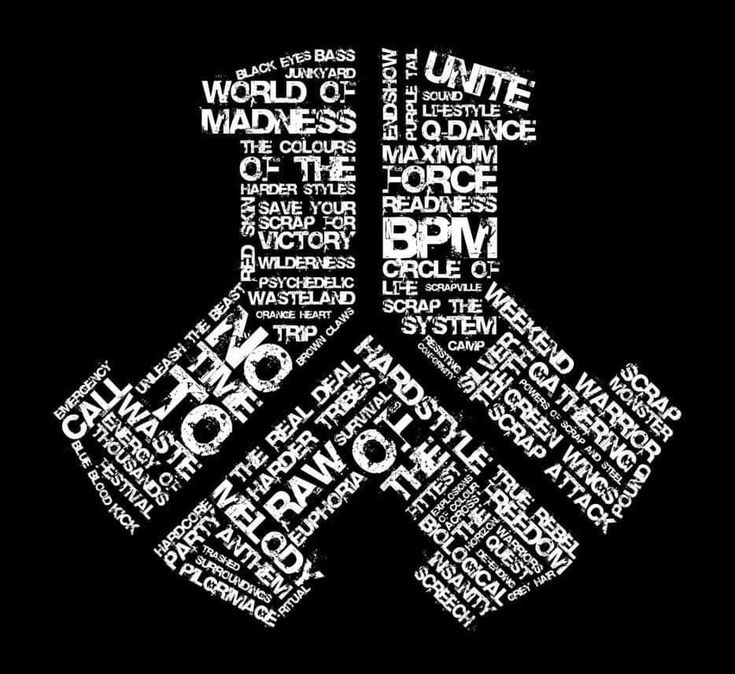 This dance is great for girls. Indeed, thanks to him, they will be able to reveal the grace of the body, become more feminine and attractive.
Go-Go Fusion is a club style that combines a huge number of directions. The ability to move beautifully, to feel the musical rhythm, to be able to quickly switch and improvise is important here. This dance will allow the girl to move confidently and with pleasure, to any club composition.
Strip plastic. The dance originated from striptease. His main movements are aimed at the disclosure and development of his own sexuality. Dance helps a girl to love her body, to become more relaxed, to find charm and grace. Here you do not need to undress, it is important to learn how to express your passion through movements.
Frame up strip. The main distinguishing feature of the style is provocation. This is a dance of expression. Here you can show passion, hatred, desire. When performing this dance, there are no limits in the form of embarrassment or decency.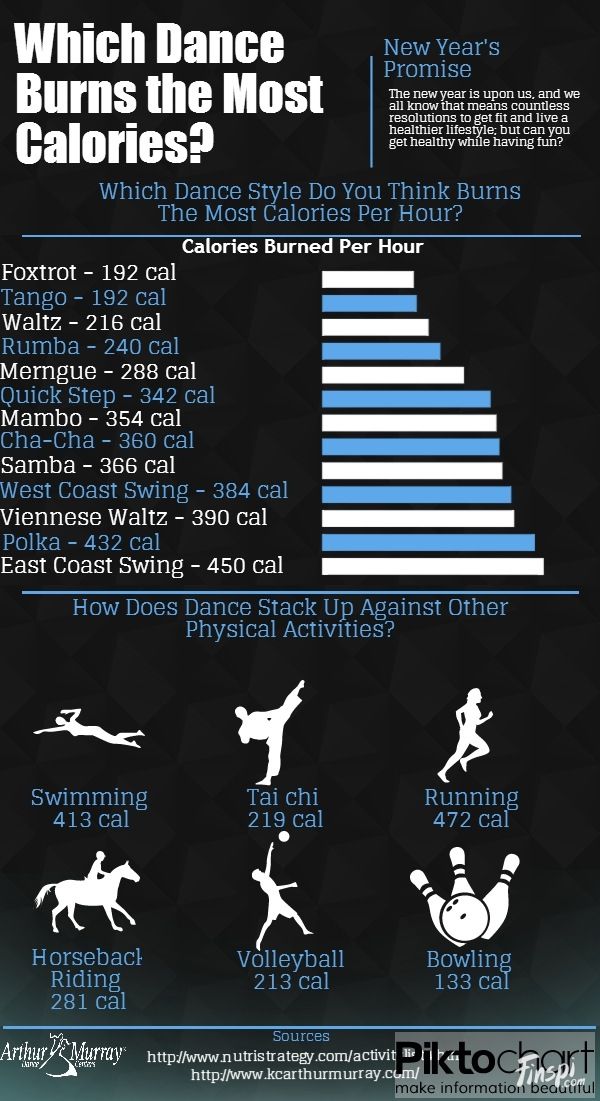 The style combines the rhythms and movements of the latest trends.
R'n'B - the style is in many ways similar to hip-hop, but it is more harmonious. It reflects the sexuality and technique of the dancer. Performed to the music of African American performers. The style is distinguished by extraordinary lightness and sensuality. Here, smooth movements are replaced by hard fixations through the most unexpected transitions.
Popping is a technical dance. It alternates between rapid contraction and relaxation of the muscles. The technique of execution differs from other modern trends, because here the movements are unnatural. The direction originated on the basis of the movements of dancers during improvisations. Therefore, it simultaneously contains the basic elements of different dance styles and the latest elements.
Zumba. This dance is a combination of dance moves and aerobics. Dynamic dance allows you to alternately load a variety of muscle groups. Gradually modeling the body, burning extra calories.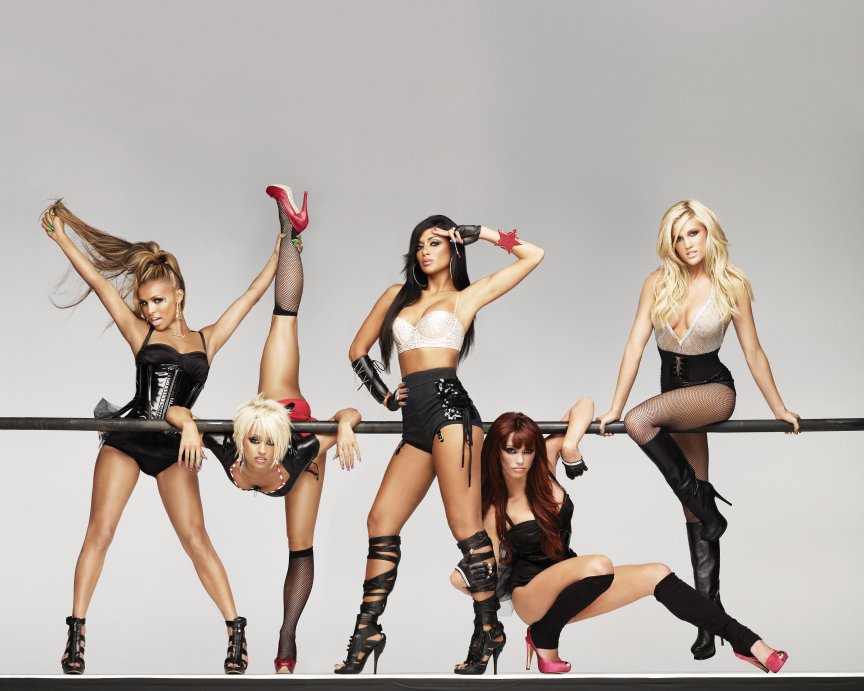 The direction allows you to hone the plasticity, to feel the musical rhythm. Get positive energy.
Tribal is a new direction of oriental dance. Oriental style movements in the form of rotations of the hips and abdomen. They are supplemented with new elements of the dances of the peoples of Spain, India and Africa. The music for this dance is reminiscent of the ritual compositions of the ancient tribes. Girls who perform it learn to reveal their inner attractiveness and sexuality.
Club latina. The graceful performance of the beautiful elements of Latin American dances to the rhythms of Cuban music is the main direction of the dance. Contrary to popular belief, you can also improvise here. Excellent posture, graceful gait and graceful movements. Here is what you will get as a bonus by doing this type of dance.
Vogue is not just a style, it's a show, a complete improvisation. Here the direction is set, and where the dancer chooses to move. The emergence of the style is as unusual as its implementation: initially, this direction copied the famous theatrical poses of actress Gretta Garbo.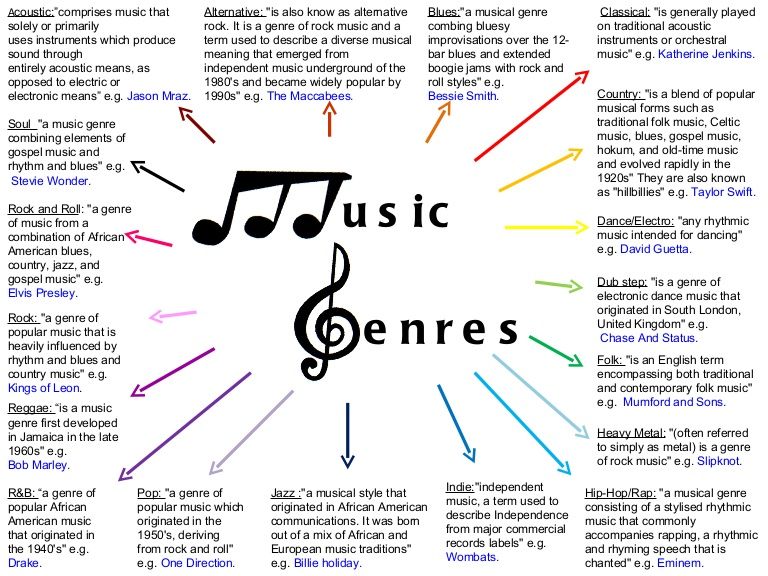 Today the style is adapted to house culture.
Contamination. The style is a symbiosis of modern jazz and hip-hop. Choreography allows you to combine the basic movements of each of the directions. This dance is incredibly dynamic, it can be performed to any music. This is an experimental dance, where a new choreography is born from each basic element.
Body Make. The name speaks for itself. This direction allows you to tighten all muscle groups, performing elements of dance and exercises. A special combination of loads of various types helps to maintain physical fitness, to find a toned body. Thanks to this direction, you will get not only a beautiful figure and posture. But you will also find peace of mind and a good mood.
Stretching is a set of exercises that help you get a great stretch. The complex allows you to make your ligaments and muscles more elastic. These exercises will help increase the length of the legs. A good stretch is necessary for any dancer, and most girls dream of it.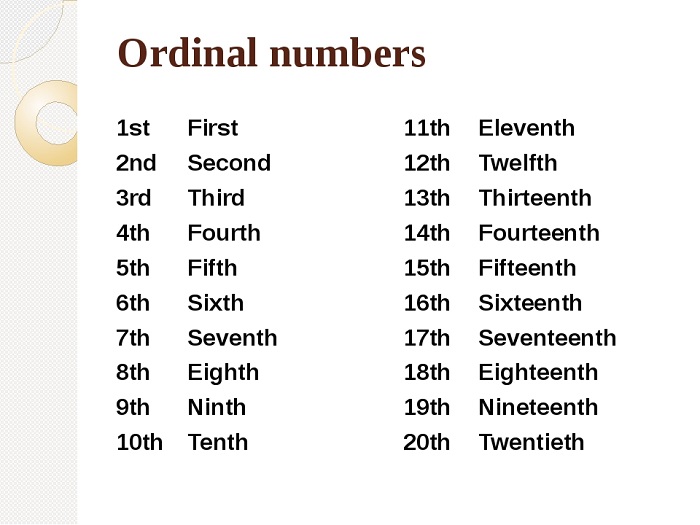 Body Ballet is a direction for those who choose grace, sophistication and lightness. The body badet is based on classical ballet, therefore, during these trainings, you are guaranteed to acquire a noble posture and softness of movements. Do you want to get a more plastic, flexible and toned body? Start doing body ballet.
Dance Mix Kids is a clear and dynamic dance that combines elements from a wide variety of dance styles. Here they will teach you how to dance, easily adapting to a variety of styles of music. In training, you will get the necessary experience in order to light up any dance floor.
Girly Hip-hop. The basic dance moves are taken from hip-hop and jazz-funk styles. However, here the choreography is smoother, softer. The manner of presenting oneself to the public has been worked out, the style of movements is more focused on entertainment.
Choreography is a new direction that incorporates elements of various dances. This is a very specific, multifaceted action.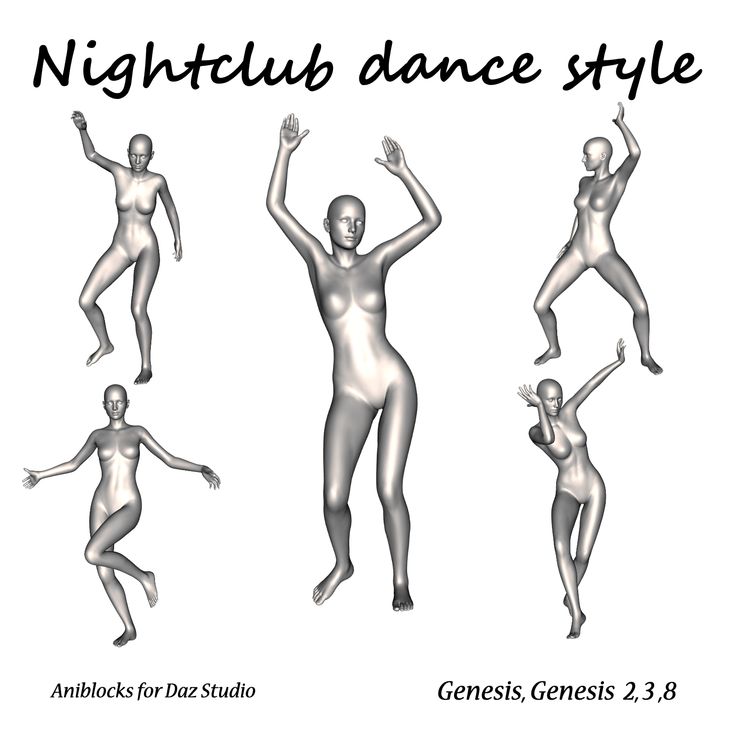 The important thing here is that there is no stress. Style does not require preparation, there are no prohibitions in it.
Krump is a harsh, aggressive dance. Crump reflects the character of the dancer and his worldview. The dancer quickly alternates movements, does it abruptly, performs many jumps. If this is a dance in pairs, it sometimes resembles a fight.
Jazz Modern is a unique dance where jazz culture with unusual African motifs miraculously combines with modern style. Here improvisation is combined with broken movements. Therefore, dance is ideal for people who want to express themselves.
Break dance is one of the offshoots of hip-hop, which has gained immense popularity for the contradiction of movements with the basic laws of physics and gravity. A very spectacular dance that allows you to express yourself to the fullest. There is a set of basic elements here. The dancer is invited to independently build a dance to the rhythm of the sounding music.
The C-walk is a dark, rather cynical dance created by a Los Angeles crime gang.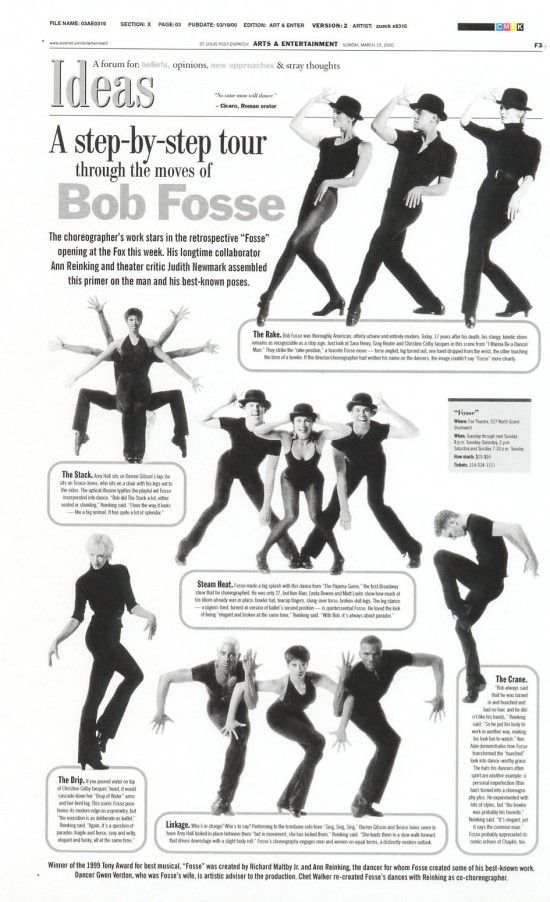 He received his recognition thanks to famous rap artists.
Female Dancehall. A special part of the dance is women's steps, the performance of which is only for girls. The elements of the dance are aimed at revealing the femininity of girls. Here you will learn to control your own body to the fullest. A special set of movements allows you to strengthen the muscles of the press, buttocks and thighs.
Bellydance is a special female dance related to the Oriental. It is very useful for women's health, harmony with their body. Age, physique of a woman does not play any role. Elements of dance help to strengthen the muscles. Which are usually not involved in everyday life, but play an important role in childbirth. Belly dance classes strengthen posture, develop flexibility.
Dance styles - a list of modern dance styles
THIS STYLE IS TEACHED
MDC NRG, dance school
Moscow, st. Baltiyskaya, 9
+7 (985) 779 58 68, +7 (915) 109 98 89
NEW YORK DANCE STUDIO
Moscow, Electrolitny proezd, 7/2
+7 (925) 391 06 00
GallaDance, dance clubs
Moscow, metro station 1905 Goda, Krasnopresnenskaya Naberezhnaya, 12
+7 (495) 786 76 36
PROTANTSY, Dance Center
Svinsky Perelok, Moscow 12, building 8
+7 (495) 109 05 05
Visions, dance and fitness school
Moscow, 79 Svobody St.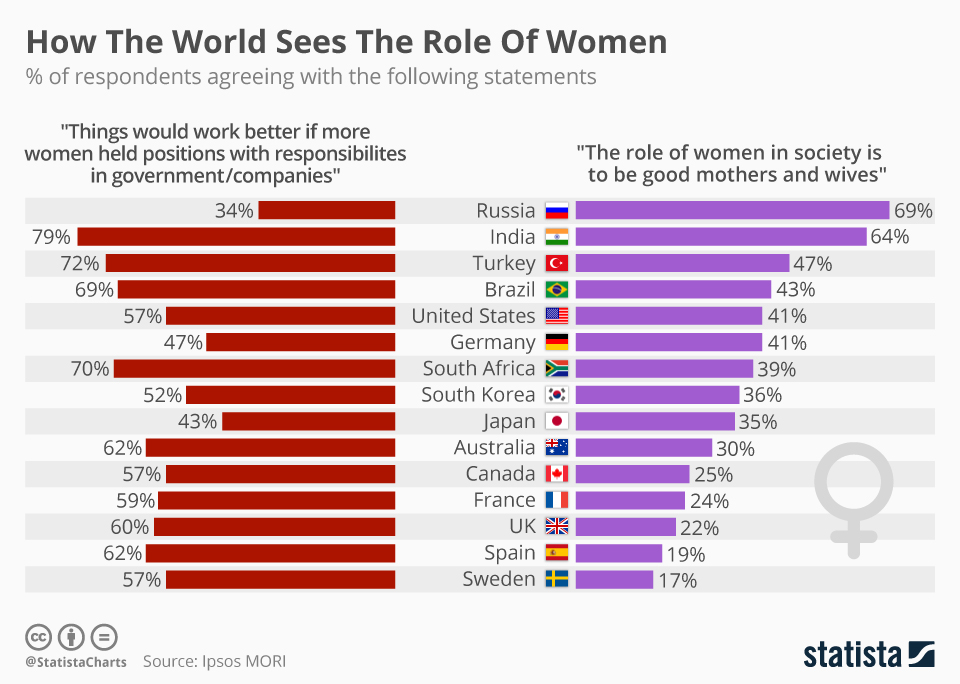 , 2nd floor
+7 903 201 54 55, +7 (915) 461-15-15, +7 (916) 731-58 -37
Dancing City
Moscow, st. Plyushchikha, 57
(495) 514 - 56 - 91
Related news
08 November
"New Dances": Issue 11 Review
Dance.ru
03 November
Stanislav Popov: "We have something to be proud of!"
Dance.ru
02 November
Dance and cinema. 3 films about ballet
Dance.ru
01 November
"New Dances".
10 issue.
Dance.ru
31 October
Save the date: 8 highlights November
Dance.ru
30 October
Dance Coven: 5 Scary Dance Clips
Dance.ru
26 October
Review of the 9th issue of "New Dances"
Dance.ru
25 October
A dance festival for everyone: the Kremlin Cup hosted the ballroom dancing tournament "Kremlin Cup – Pride of Russia!" in the Kremlin Palace
Dance.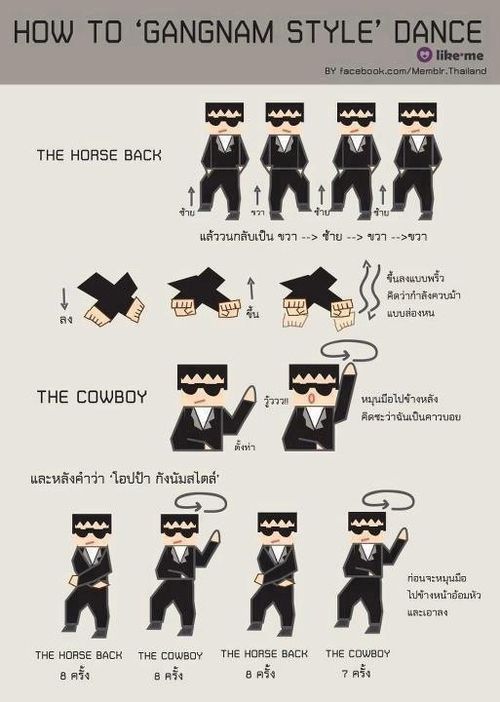 ru
23 October
TOP 5 dance videos of the 2000s
Dance.ru
Related videos
09 March
DANCEVALITY. Issue 1
Dance.ru
January 30,
Kirill Belorukov - Victoria Kharchenko | Samba | Crystal Ball 2021
boris111
January 30,
Dorin Frecautanu - Marina Sergeeva | Rumba | Crystal Ball 2021
boris111
29 June
CANDY CLASS WITH OLGA GRANKINA(PONA)
tankbaza
10 April
#Russiadancesat home
mazelen
07 April
home dance
Leonid
11 March
JAZZ&CONTEMPORARY WITH OLGA GRANKINA(PONA)
tankbaza
12 November
I Will Remember Your Colors, Riga
Jegor
12 November
Imagine and Play
Jegor
Related announcements
Registration
for contests
and festivals
Moscow Ball 2022
3.