How long does it take to become a good ballroom dancer
FAQ
 Q: How do I get started?

A:

We recommend starting with our New Student Special (2 Private Lessons for $99).  This highly discounted package offers new students the opportunity to get individualized attention and recommendations from your own private instructor.  If you prefer group instruction, you can also start off by trying out one of our Monday night or Saturday afternoon drop-in Beginner ballroom classes.  These group classes are designed for the complete novice with two left feet! We rotate the dances taught, so you can drop in any Monday or Saturday and we are always starting "from the top". Our Wednesday Line dance and Friday night Club/ Latin class are also open to newcomers. You don't need an appointment for these classes, just show up a few minutes early to sign in.  If you have a wedding or other dance deadline or prefer simply prefer more individualized attention, we also offer private lesson packages. Many students find it helpful to take a combination of private and group lessons to get started.
Q:  I don't have a partner, can I come by myself?
A:  Singles and Couples are welcome for all our group classes.  We rotate partners in our group classes, so you will have plenty of partners to dance with.  We welcome singles to our Friday dances as well.  We have both male and female instructors available for private lessons.
Q:  What if I am uncomfortable rotating partners in a group class?
A:  It has been proven that you will learn to dance at least 30% faster by rotating partners.  This is because partner dancing is not just a matter of learning where your feet go, but learning how to lead and follow.  In a group class you will have students with different abilities and experience.  Especially in newcomer classes, dancing with a variety of partners can help you learn faster than trying to struggle through with your own equally inexperienced partner.  If you have any reservations about changing partners, please talk to the instructor before the start of class.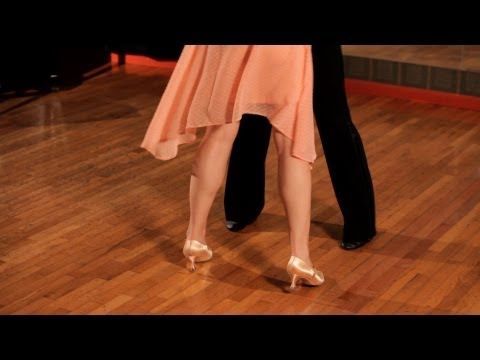 We strongly encourage you to rotate partners, but will not force you to do anything that you find uncomfortable.  
Q: Which dances should I learn?
A: There are six major ballroom dances: foxtrot, waltz, tango, cha cha, rumba, and swing. Knowing a few steps in each of these dances will allow you to dance to a wide variety of music. We cover the basics of all these dances in our Monday and Saturday Beginner classes.  For special occasions such as a wedding, you can bring in your music and we can recommend which type of dance best fits your song.
Q: How long does it take to learn to dance?
A: We can get you up and moving in as little as one or two lessons, but it takes a little longer to become a refined dancer. A lot depends on how often you take lessons and practice. The average student takes anywhere from six months to a year to feel confident on the dance floor.
Q: How much does it cost?
A: We offer many options to fit your budget and schedule.
  Our group classes are $15/person at the door or you can purchase class cards which offer additional savings.  Our New Student Special is 2 private lessons for $99.  This offer is good for students who have not yet taken private lessons at Simply Ballroom.  The price is good for singles or couples.  We also offer larger private lesson packages as well as monthly programs. Up to 4 people/2couples may share the packages. 
Q: Are there contracts or long term commitments?
A:  We offer several options for short term or longer term lessons.    You can pay by the class, purchase a package, or we also offer discounted monthly packages for people who dance a lot and want more savings.  You can drop in to any group class or Friday party and just pay at the door. You can purchase private lessons individually or save money with a package. We offer discounted pricing on both privates and groups when purchased in a package.
Q: How do I register?
A: You don't need to register for group classes or Friday parties.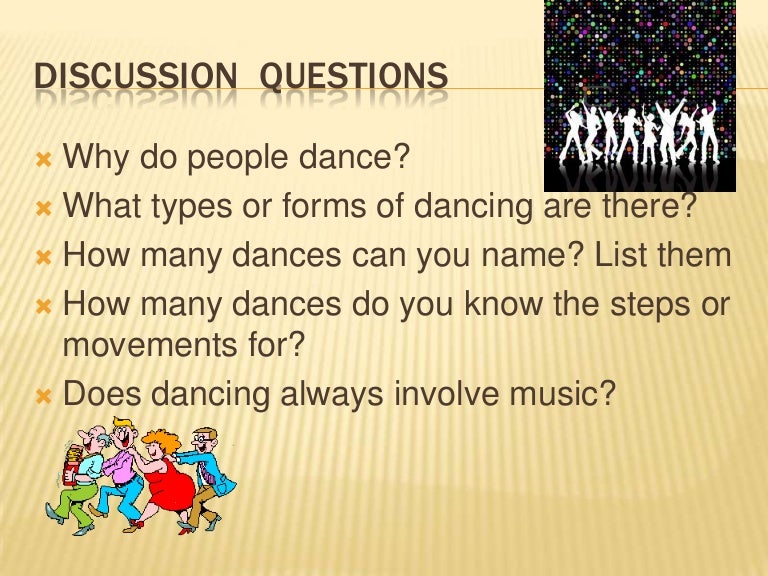 Just show up a few minutes early and sign in. Private lessons are by appointment, please call ahead to schedule.
Q: What should I wear?
A: Wear comfortable, casual clothing and shoes with a smooth or leather sole. Tennis shoes or other rubber-soled shoes tend to stick to the floor. Ladies, please do not wear backless shoes (mules, flip-flops, etc.) Generally low heels or flats are best for beginners. 
Have more questions?    
Call us today and let us show you how easy and fun learning to dance can be!
804-276-3343
How Long Does It Take to Become A Good Ballroom Dancer? (Explained) – Dance Gaily
Ballroom dancing can be extremely intriguing and mesmerizing due to its unique nature. However, it can be quite daunting for a beginner, and one might question how long it takes to learn this dance and become a good ballroom dancer.
Ballroom dancing is a dance that is performed by couples. It is often performed in social gatherings as a source of entertainment and includes specific pre-memorized steps.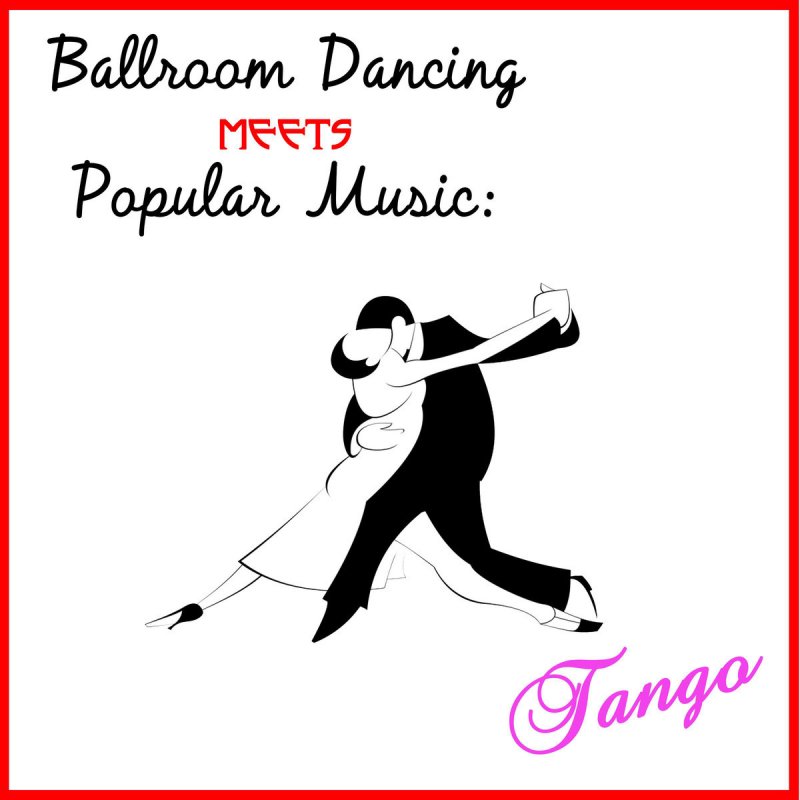 It can take somewhere between 6 to 9 months of taking classes to become a good ballroom dancer. 
When deciding whether to become a ballroom dancer, many questions may arise regarding the activity's nature and difficulty. Therefore, it is necessary to obtain a clear understanding of ballroom dancing before learning it. 
Is Ballroom Dancing Difficult?
One of the most common queries regarding ballroom dancing is if it is a complicated dance to learn. Ballroom dancing is just as tricky as any other type of dance and requires a lot of practice by the dancer to perform it. Therefore, ballroom dancing is a unique type of dance and requires dedication and patience to be performed appropriately. 
Regardless of its nature, ballroom dancing is an enjoyable activity. Many dancers pick it up as a way to enjoy themselves and express themselves through body movements to classical and beautiful music.
The difficulty level of ballroom dancing can also be significantly relative, as some people might find it more difficult than others.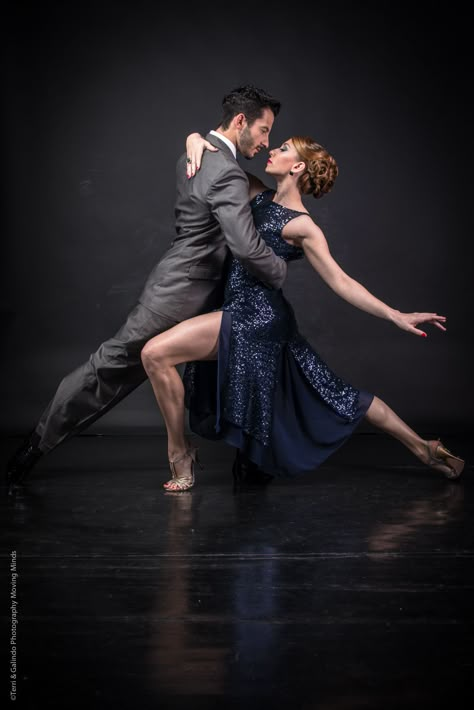 One of the main factors that some might find ballroom dancing difficult is the type of ballroom dance they choose to learn as a beginner. More complex and advanced dance types, such as Viennese Waltz, will require a lot more effort by the dancer, and a beginner might find it too difficult. 
Therefore, one should always begin learning ballroom dancing with a simple and beginner-friendly dance type and advance towards the more complicated dances once they've gained enough expertise in the activity. 
How Do I Become A Better Ballroom Dancer?
Becoming a ballroom dancer can take quite some time to make sure that you can learn all the intricate dance movements and perform them correctly. After starting to learn the dance, you might want to become more efficient and be a better ballroom dancer, which can be quite tricky. However, some general rules can aid your learning and help you to become a better ballroom dancer. 
One of the most important contributing factors to becoming a better ballroom dancer is to ensure that you're learning ballroom dancing from the right instructor.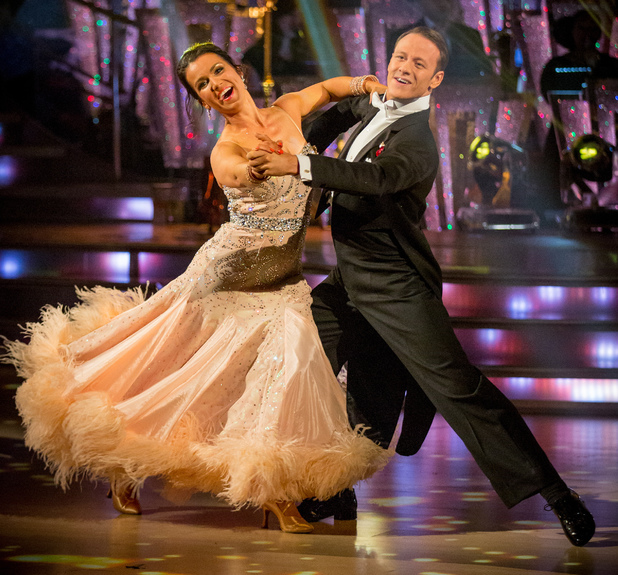 Your instructor plays the most considerable role in your learning, and if they cannot help you learn at your own pace, all the while making ballroom dancing fun, you might face difficulty getting the expertise you require to become a better dancer. 
Your instructor should also be able to identify which aspects of the dance you meet the most difficulty in and should help you overcome these difficulties and become a better ballroom dancer.
Finding the right dance partner can also elevate your ballroom dancing skills and help you become a better dancer. Your dance partner should be willing and able to coordinate with you and your body movements. The mutual understanding between the partners will allow the dance to become easier to perform for both the dancers. 
What Is the Hardest Ballroom Dance to Learn?
There are several different types of ballroom dances, which allow for a large variety for dancers to learn and perform. Dancers have the freedom to choose which particular dance type they want to perform as the difficulty of these dances also varies.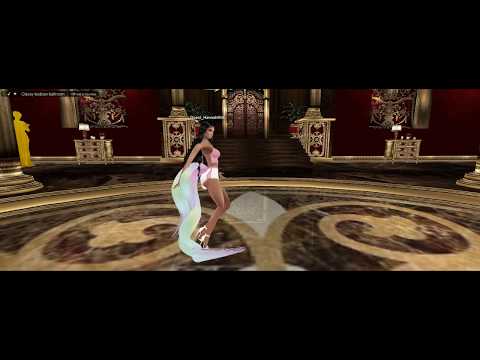 One of the most challenging ballroom dances to learn is the Viennese Waltz, as it has some of the most complex and intricate types of steps that exist within ballroom dancing. This ballroom dancing genre contains a rotary type of dance, in which both the dancers frequently turn elegantly in either left or right directions. 
The Viennese Waltz requires a lot of practice and a high level of synchronization of both of the dancers involved. Therefore, it is considered a very advanced ballroom dancing genre and perhaps is one of the most challenging ballroom dances to learn. 
What Is the Easiest Ballroom Dance to Learn?
As with any other kind of dance, there are difficult genres and relatively easier genres that are suitable to be learned by beginners and can be easy for those new to ballroom dancing. One of the easiest ballroom dances is the Foxtrot dance. 
The Foxtrot dance is considered relatively easy because of its continuous movements, making it easier for beginner dancers to synchronize their dance partners' movements.
It includes quarter turns, which are easier to learn and more comfortable to perform on the dance floor. Therefore, many beginners start learning the Foxtrot and make their way up to more complex and challenging dances. 
What Do Professional Ballroom Dancers Do?
As with any kind of dance, there are professionals in ballroom dance with years of expertise in the dance. These professional dancers have dedicated a lot of their time to learning and perfecting ballroom dancing. These dancers develop a professional ballroom dancing career, in which they can perform in competitions and possibly earn prizes if they manage to win these competitions. 
A professional dancer may also opt to go on television and participate in dance shows to show their level of expertise to the world. Professional ballroom dancers also perform in theaters and even some formal parties as ballroom dancing serves as a great entertainment source. 
Many professional ballroom dancers also dedicate their time to teaching ballroom dancing to those interested in the dance and become dance instructors.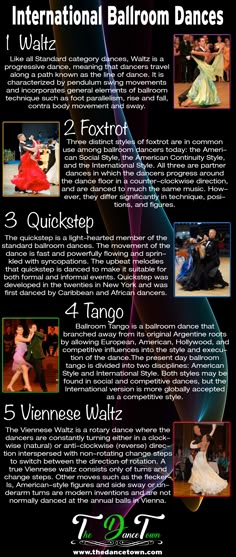 Being a professional ballroom dancer requires a lot of practice and expertise, and these dancers are often the best at teaching beginners and advanced ballroom dancers. 
How Can I Learn Ballroom Dancing at Home?
If you're looking to start learning ballroom dancing but do not wish to train under an instructor or take classes, you can still learn ballroom dancing at home with ease. Learning at home will allow you to understand the dance at your own pace, in the comfort of your own home. 
The first step before beginning to learn ballroom dancing is having a dance partner. Learning ballroom dancing with your significant other can be an excellent activity for both of you, and ballroom dancing can be an enjoyable type of dance to engage. Once you have a partner to practice ballroom dancing with, you will need to decide on a ballroom dancing genre that you wish to start learning. 
The first type of dance you learn should be something easy and straightforward, such as Waltz or Foxtrot.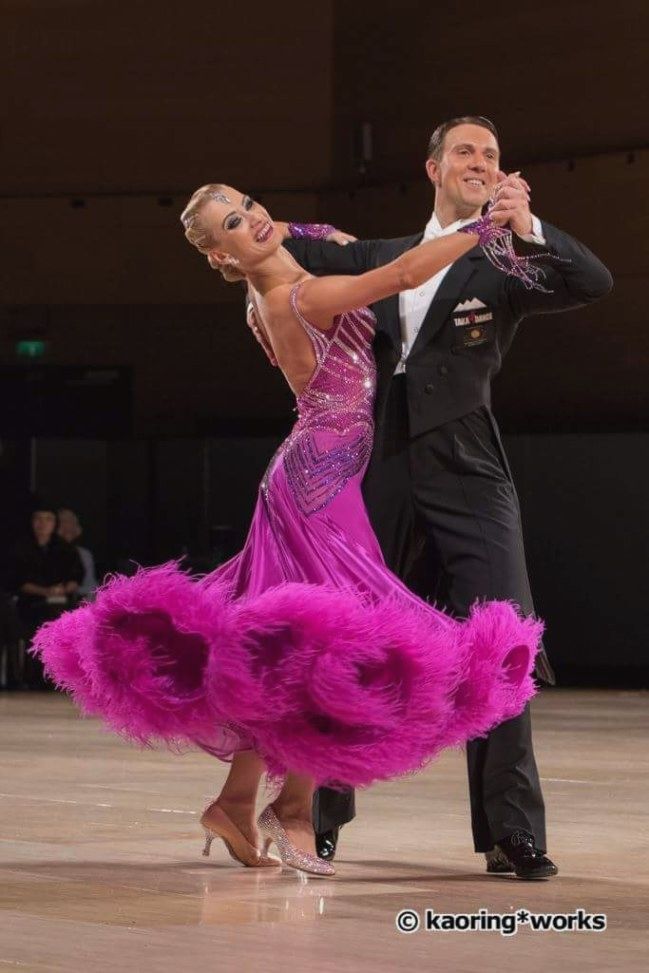 You will also need to find a beginner level tutorial online on the type of dance you have chosen. There are thousands of videos online that are aimed at teaching people how to ballroom dance. 
The upside to learning this dance at home can be that you have a large variety of the kind of dance you want to learn and the difficulty of the dance you're learning is also in your control. 
The next step will be to find suitable music that allows you to express yourself and carry out the movements of the type of ballroom dance you're learning with ease. By learning at home, you will have ample time to practice and understand whether you wish to continue learning ballroom dancing and learn advanced level dances as well. 
Once you have a good practice and can make an informed decision on whether or not you and your partner wish to learn ballroom dancing, you can take classes from an instructor. Or, if you already feel confident in your ballroom dancing skills, head straight to performing in social gatherings.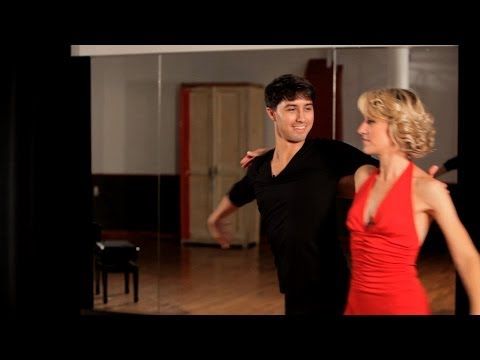 Conclusion
Ballroom dancing is a very unique and beautiful type of dance. It holds a high ground among those that enjoy classical dances, and ballroom dancing has a quality of mesmerizing the audience very quickly. Although learning ballroom dancing isn't easy, it can undoubtedly be learned in a few months if the dancer is motivated and is ready to put in the effort and practice required to become a good ballroom dancer.
Professional or amateur
Sooner or later, every lover of moving beautifully into music faces the question: does he do it "for the soul" or wants to develop as a professional dancer. This choice is really not easy, therefore, when making it, it is necessary to take into account all the pros and cons of a particular decision.
Sergey Alekseev and his partner Yulianna Lomako
Exercise "for the soul"
Pros
You can dance with anyone you want, in a mode that is convenient for you.
Without haste, calmly, at a pace that is comfortable for you, work on your skills.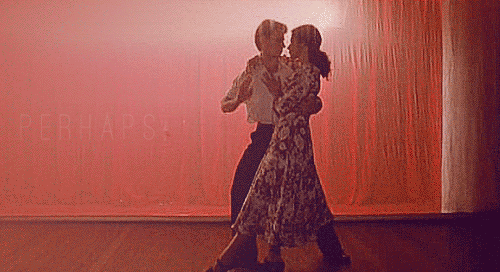 You can perform at amateur competitions when you have a desire and mood and enjoy participation. And you can perform with demonstration numbers at holidays and festivals, not competing with anyone, but simply enjoying the very process of performance.
There is time and energy left for something else in life, except for dancing (work, study, personal life, other hobbies). And this is very valuable!
Dancing is not a major financial expense.
Let's sum it up: non-professional dancing is a pleasure, requires a minimum of nervous, time and financial costs, develops you, but does not completely absorb, leaving room for something else good in your life.
Cons
Perhaps sometimes you will be a little jealous of the level of skill of athletes at competitions and a little sad about your own unrealized dancing potential.
Being an athlete or professional dancer is...
Pros
A sports career gives you the opportunity to dance at competitions beautifully, even more beautifully, even more and better, more precisely, more technically, more dynamically, more amplitude, more musically .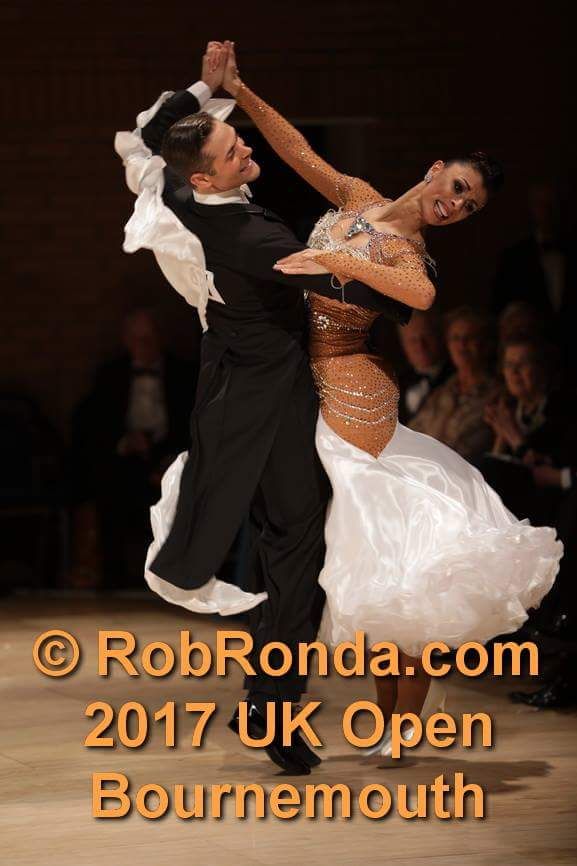 .. Compete, grow and reach new heights of mastery, realize yourself in this art form .
You have a chance to make dancing your profession, and this is an exciting path.
Willpower and character are tempered by regular training.
Life is very interesting: you always know what you will do today and tomorrow. You have specific goals, a specific training plan. You get a lot of pleasure from your progress in dancing, from winning competitions.
There are many beautiful people around you, because dancing is a world of beauty.
Cons
The first and main idea that I want to convey is that it is very, very difficult to seriously engage in dancing. It's nice to look at professional dancers, but it's not easy to be in their place.
This is due to the fact that for a successful sports career it is required to devote a lot of time, mental strength, finances to classes, to endure regularly heavy physical and moral stress, it happens to get injured.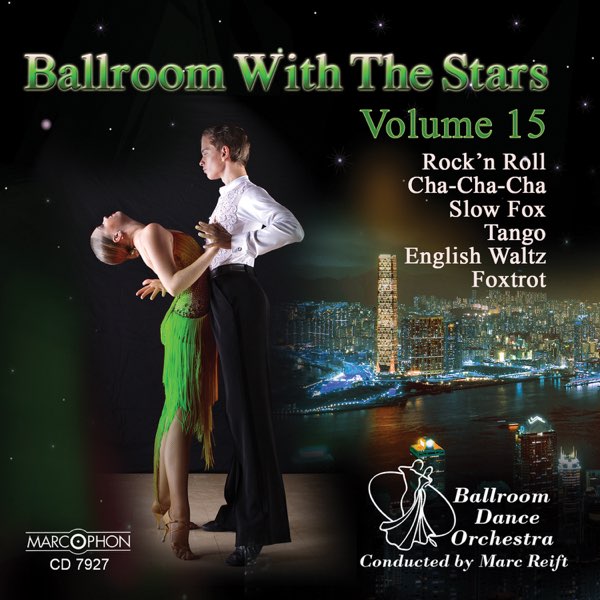 To devote a lot of time means to train almost every day for 3-4 hours. On weekends, be ready to go to competitions that take almost the whole day, taking into account the preparation for the tournament (warm-up, hairstyle, makeup, road).
Most often, athletes "live" in the gym.
The consequences of such a dedication to dancing, I think, are understandable - this is the lack of time and energy for another career outside of dancing, and the dissatisfaction of family and friends that they do not see you, and the inability to engage in another hobby, etc.
Physical activity is correspondingly high.
Moral burdens also take place. This is dissatisfaction with the results of the competition, and quarrels with a partner (partner), and pressure from family and friends who want to see you next to them, and not in the hall, and many other factors.
The more you devote yourself to a sports career, the more serious the moral burden.
There are injuries and occupational diseases.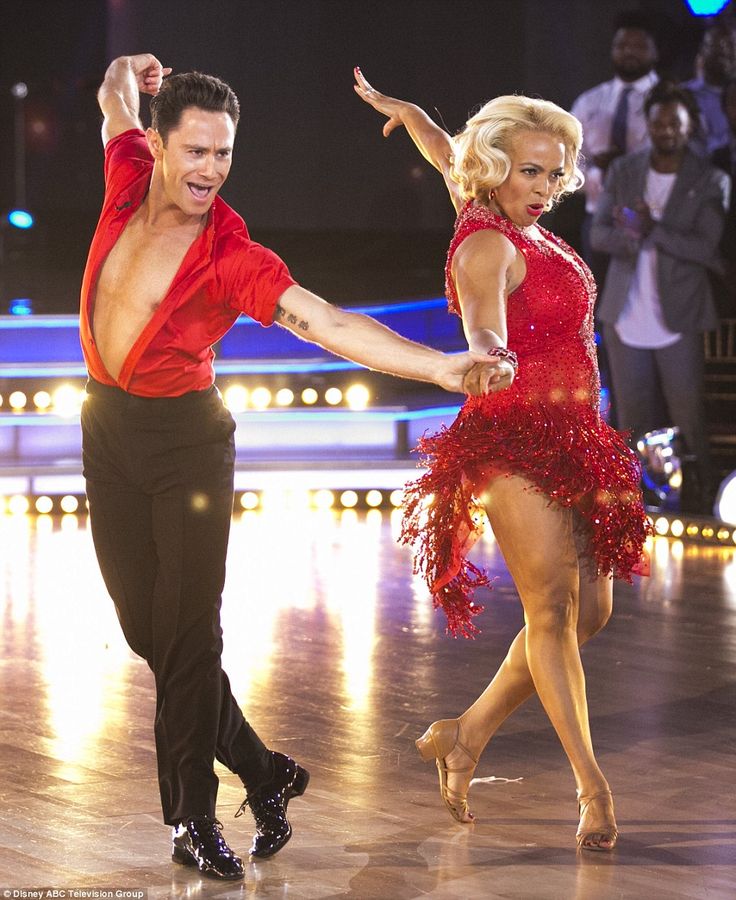 The most commonly affected are the feet, knees, back, and neck.
Profession - dancer
We talked to our teachers who are extremely experienced dancers and asked them to share their dance stories. What is it like to be a professional dancer and teacher?
Interesting? Let's find out!
Valery Katsyr
Valery Katsyr told us that he did not want to become a dancer at all: his mother brought him to the hall. And she did it regularly, because at first little Valera did not really like dancing.
And only after some time, when he began to really dance, and not perform the learned steps, when he began to enjoy and satisfy himself after each training, he realized that dancing was his life, and he simply had to become a professional dancer!
But more than one year of hard work, training, performances passed between understanding and real achievements.
He has been dancing for 20 years, but he still continues to hone his skills, spending most of the day in dance halls, that is, most of his life.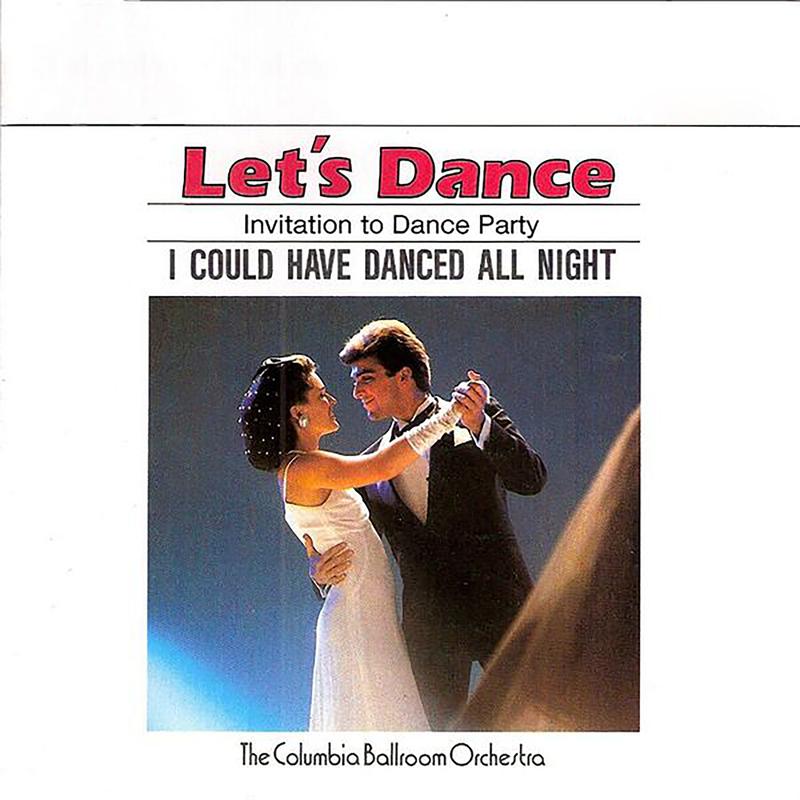 Valery admits that his career has been everything: injuries, losses, failures, parting with partners and looking for new ones. All this took a lot of time and effort, sometimes I wanted to leave it all, but he saw the goal ahead and walked towards it.
We would like to remind you that now Valery Katsyr has the status of a master of sports in ballroom dancing, but he still continues to develop, learn and take lessons from other professionals.
Maria Makhotko
We would like to introduce you to Maria Makhotko, a master of sports in ballroom dancing. And she also has something to tell us!
L: - Hello, Maria! You have been dancing since childhood. What achievement do you consider the most important?
M: - It's very difficult to choose just one. You are constantly trying to develop and improve yourself. The main dance achievement is that I have been dancing since the age of 5 and still can't quit.
L: - In addition to being a professional dancer, you also teach dancing.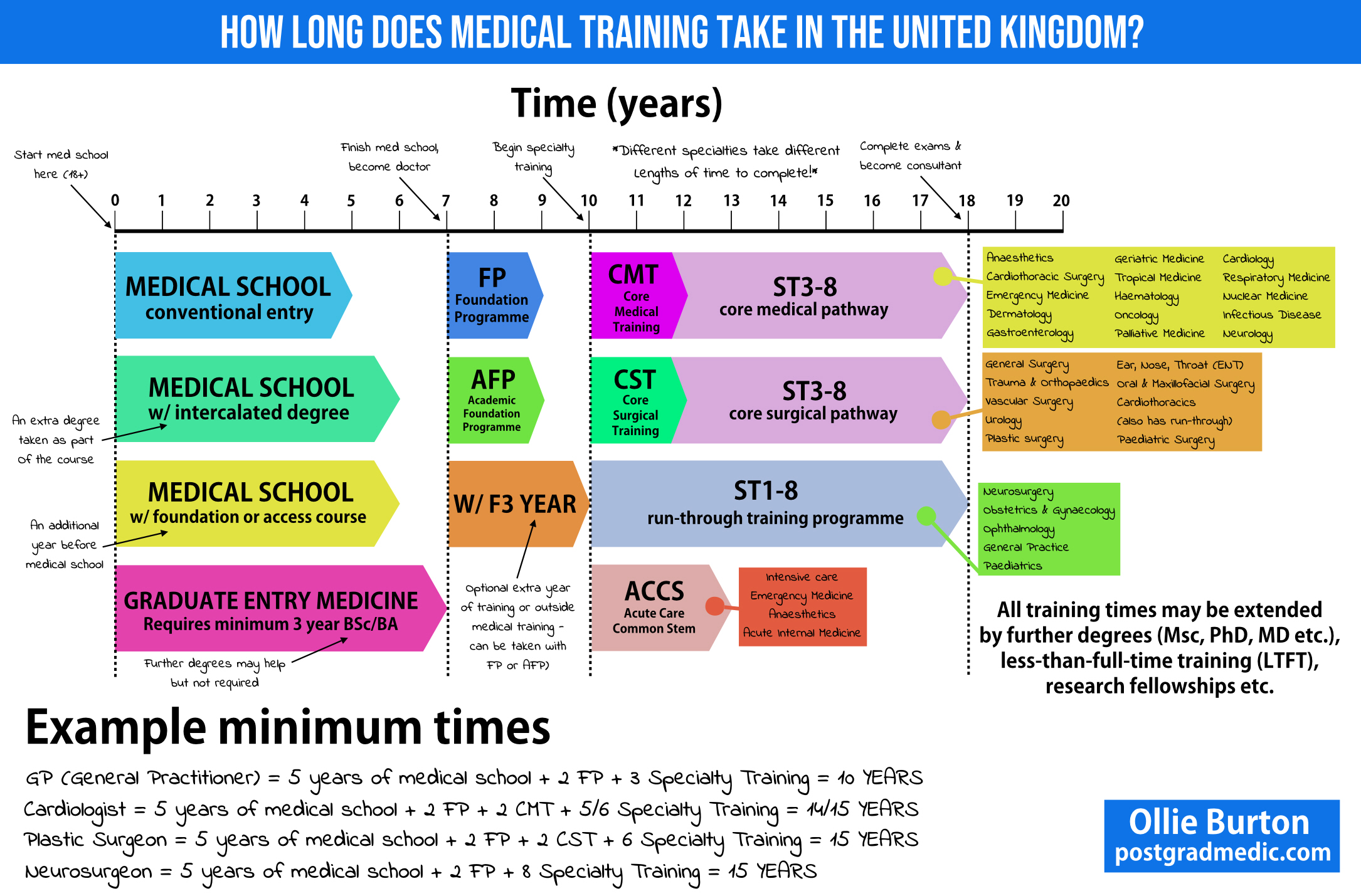 What do you like more?
M: - It's completely different and it's hard to compare. I used to think that dancing, but now, when you watch how people progress, develop, studying with you, it's very nice!
L: - In addition to ballroom dancing, what directions attract you?
M: - There is no limit to perfection...I am actively involved in bachata, Argentinean tango and salsa. I would like to develop in these areas. Although there are still a lot of plans, but time gives limitations.
L: - At what age did you start your dancing career?
M: - I have been dancing since I was 5 years old. She danced everywhere and always, therefore, at some point, her parents simply could not stand it and sent her to a dance studio.
L: - Tell us about your hobbies. Is there time for anything other than dancing?
M: - I knit. There is even a dream to knit a tablecloth. I also love other sports very much, such as football, hockey, biathlon, athletics, figure skating, so if I have free time, I watch TV or go to stadiums.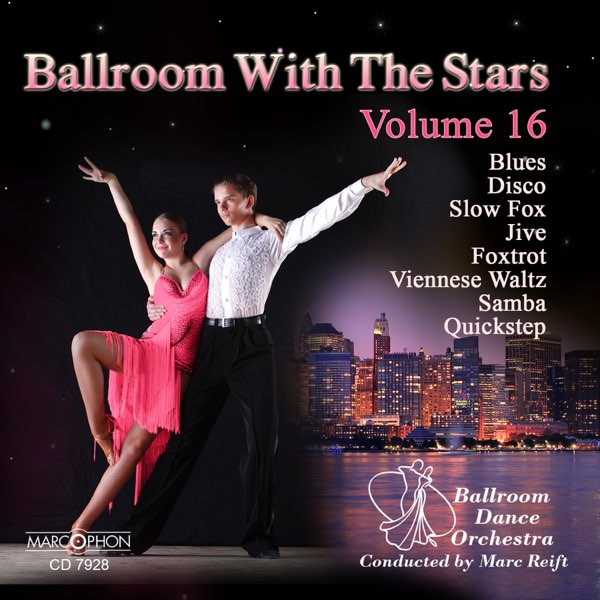 L: - Do you have any special rituals, dance signs?
M: - There aren't any at all. I just try not to look at the competitive couples before the performance, so as not to knock down the mood.
L»: - What are you dreaming about now?
M: - I dream of studying as many dance directions as possible, developing my body as much as possible in order to convey all my feelings and emotions through dance!
Sergey Alekseev
Sergey Alekseev also shared his experience with us. He admitted that he came to dancing on his own, at an age when a person himself makes a decision about his fate. He came almost by accident - this is how the circumstances developed: he had been thinking about starting to dance for a long time, and somehow on the street he came across an advertisement for a dance studio.
Sergey made up his mind and came. And he has remained in dancing ever since!
Now he already has a C-class in ballroom dancing, he is constantly improving, participating in tournaments, going to training camps, and never stops dancing for a minute!
Sergey has advanced in this area not only as a dancer and teacher, but also as a director of amazing beauty and scale productions and show numbers.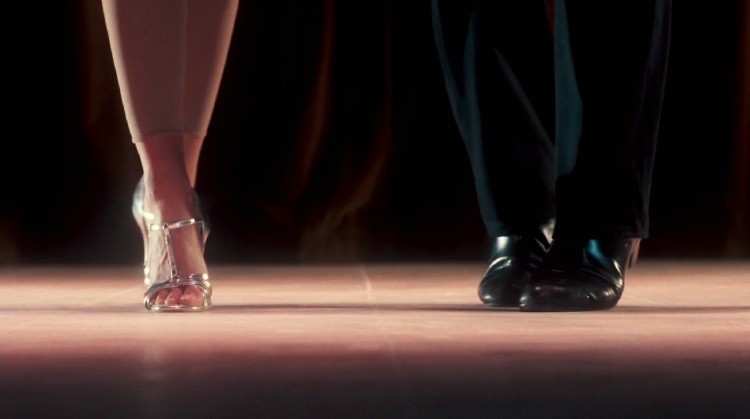 He continues to improve his level, but admits that in dancing he appreciates not a nominal title, but what people think about his work, how they perceive what he does. And this is also extremely important!
Daniil Varlamov
Daniil is a very talented dancer, master of sports in ballroom dancing, the strongest dancer in St. Petersburg according to the European program. Daniil constantly improves his skills, trains with world champions and has the most serious plans for the development of his dancing destiny.
L: - Hello, Daniel! Please tell us about your acquaintance with dances and their role in your life.
D: - Role? Hmm... You could say I'm married to dancing! The first time my mother brought me to the dance, however, I must say that I tried to go to a lot of places, the dances were near the house, it was possible to walk in 5 minutes, but I was not eager to go anywhere at all, everything changed somewhere in six months of classes.
L: - Today you are a brilliant dancer and a successful teacher.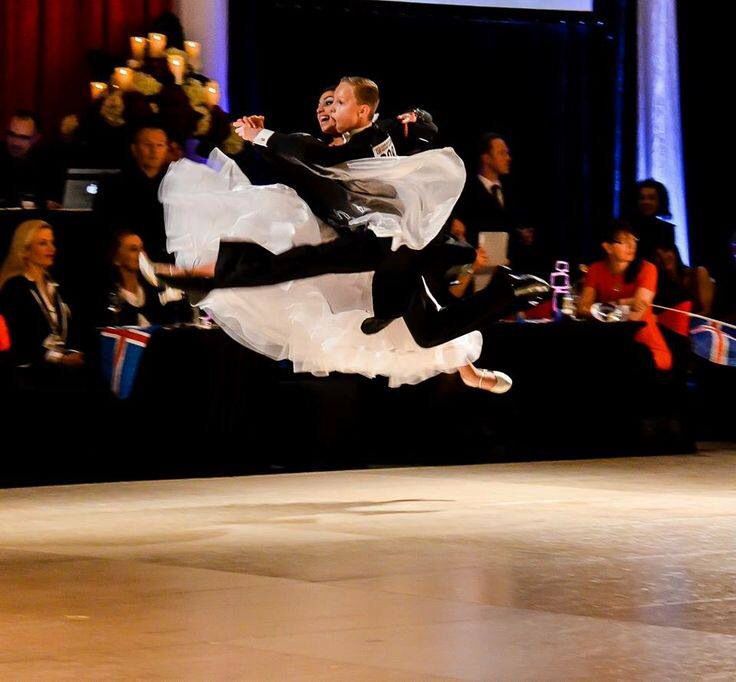 And what is closer to you: teaching or dancing for yourself?
D: - It's hard to answer unambiguously. After all, for an adult dancer, these are two interconnected things. As Edita Daniute says: "Teaching makes you perfect". And indeed it is! In order to clearly explain something to a student, you must first put everything in your head on the shelves!
L: - What do you feel at competitions? Are you worried?
D: - Of course, I'm a little worried when the 1st round is going on or when I see if I've made it to the next one. Sometimes it happens that I don't worry at all, and then it works out best. The main thing is that instead of the absence of excitement, it should not be all the same. There must be some responsibility!
L: - What do you do in your free time? How much time does it take to train?
D: - I like to spend my free time with friends, and in my spare time I really like cinema and billiards. I used to train more, but on average no more than three hours a day, 5 times a week.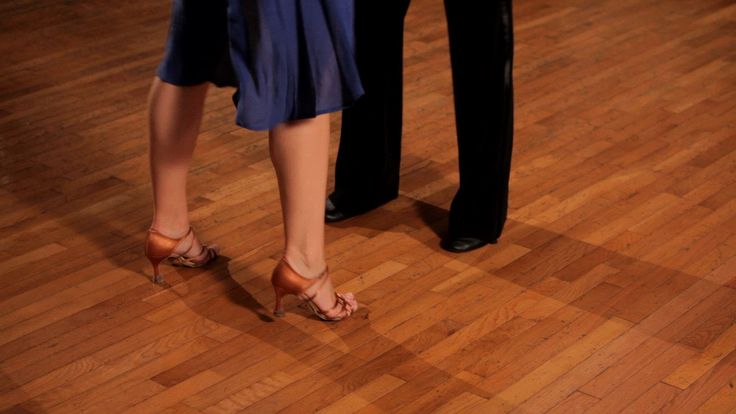 In this case, you do not need to be too zealous, you need to train while you can control yourself.
L: - Have you ever had a desire to quit everything?
D: - Of course it did! For example, after an unsuccessful performance or when I could not find a partner for a long time. But such a negative mood disappears when after a few days you come to training, put on your favorite music and start dancing, training and you realize that you love it most of all, and that nothing else will make you happy!
L: - Wish something to those who are just starting to dance.
D: - I wish beginners to be patient, not to despair because of trifles and love to dance with all their heart, then everything will be easy!
Author — Lydia Salop in collaboration with Anna Ilyina and Daria Ketova.
Copyright reserved. For republishing, please contact the PR department.
Summer!
Articles
Who are you in dancing?
Advice for children involved in dancing.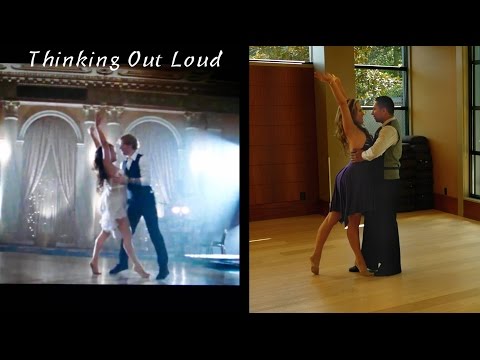 You come to dance classes for the first time or come to a new group for yourself, to a new teacher. Like any person who enters a new team, you may have questions about how to behave correctly.
We will give you some tips to help you cope with your anxiety and doubts.
Get used to the new environment for the first few sessions
In the first few sessions, you will get used to your trainer's teaching method. Each coach has his own lesson plan:
warm-up, physical activity, stretching,
learning and practicing the basic elements of dance,
learning a dance routine,
improvisation work for dancers,
dance battle or jam between students, etc.
In addition to a different program, each coach conducts a lesson in his own way: some teachers explain literally every movement they make; others first show all the movements, then explain; someone slowly shows the movements, and explains those points that are incomprehensible to the students.
For some teachers, music plays the entire lesson, while others first work out everything without music, and only then begin to work out movement and dance to the music. And each of the methods has the right to exist, the main thing is to understand that, no matter how the teacher builds his lesson, the student should always get answers to all his questions. So, you always need to clarify the points that are in doubt.
Just during the first lessons, you will get used to your teacher, understand the program and the form of the lesson, understand when it is time to ask a question, and when it is worth waiting and the coach will explain everything himself. Take your time and don't worry - give yourself time to get used to the new environment.
Become part of a team
In order to feel at ease in a new team, it is important for any person to understand that he is part of a group. It is important on your part to show that you enjoy being in the group: do not be gloomy and overly serious, others may think that you do not like something.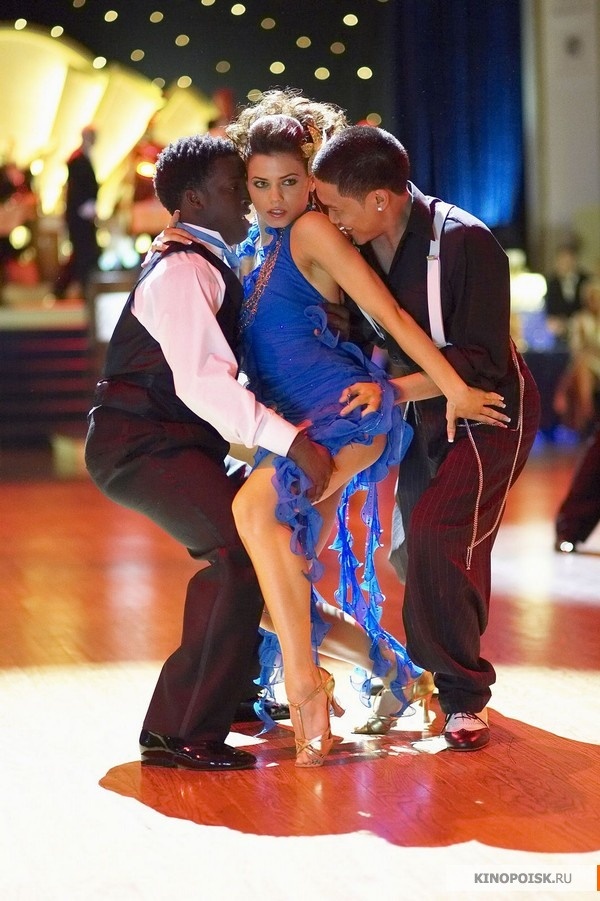 As a rule, this causes a defensive reaction in the group - people become serious towards you. Therefore, smile and enjoy the lesson, the fact that you are dancing with other people - you will be gladly received as a friendly and interested person. The teacher and the group will also show interest in you: ask questions, offer help. Do not push them away, do not be afraid, do not think that someone wants to offend you or violate your personal space - everyone wants to feel the community of the team and the cohesion of the team.
Talk to the teacher
Each student wants to know what he is doing, what he needs to work on more intensively, where to be more attentive. The answers to these questions do not need to be looked for exclusively in the mirror, they need to be received from the teacher, at least at first. The teacher will be able to point out your strengths and weaknesses, encourage, inspire and suggest directions for development. Feel free to ask questions, consult, consult with your coach.
This conversation will allow you to draw conclusions about the coach, about the direction you have chosen, about your level at the moment and about your capabilities.
Treat dance lessons responsibly
Whether you started with a group that has just opened or joined an already established group, you should prepare for class. Three main points of preparation can be distinguished: if he forgets the movements and makes no effort to remember!)
Be collected and neat. Make sure that it is pleasant and comfortable to be near you during the lesson.
Arrive to class on time, don't miss a workout without a good reason.
Dance classes are not only exciting, dynamic and bright. It is responsible, difficult and in some moments even scary. Do not be afraid to overcome yourself and work on yourself! And remember, EVERYONE CAN DANCE! Get started! Dare!
Training is, first of all, the repetition of the same action.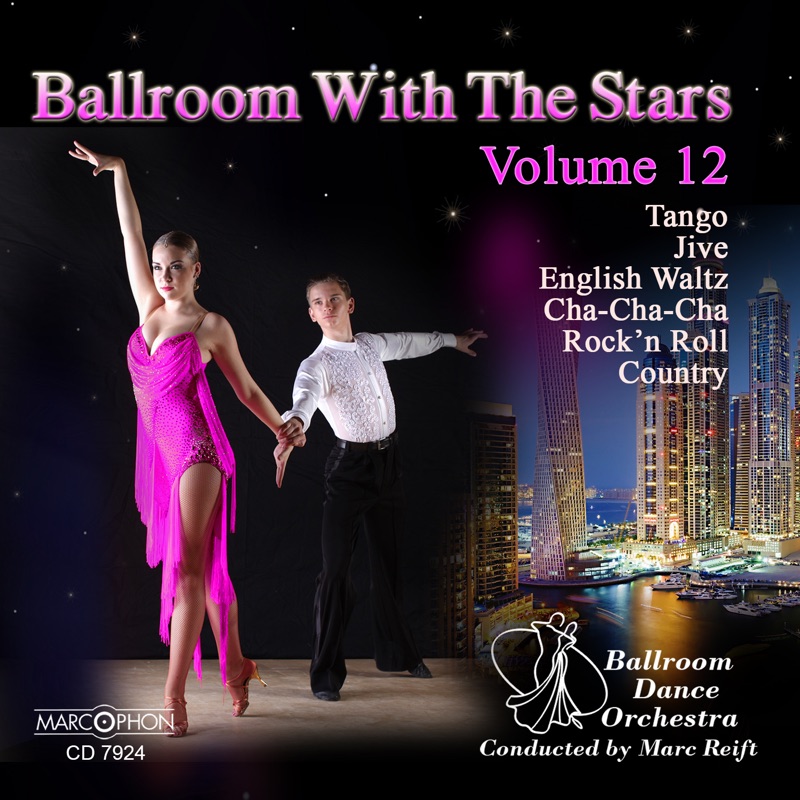 If you are learning a new figure or composition (variation, scheme, link, chain), then you need to repeat the same steps many, many times.
If you want to have a strong and beautiful movement, then you need to apply the same effort many, many times.
If you want to achieve accuracy, speed and coordination of movement, then you need to repeat the same sequence of actions many, many times.
For example:
• this could be an effort to straighten the knee;
• "straighten the knee before putting weight on the leg" action;
• sequence of actions "turn the body with the muscles of the back, take the leg out for a step, straighten the knee, start working with the supporting foot, collect the press and muscles of the buttocks, transfer weight, stretch the muscles of the body and arms", etc.;
• effort to pull the foot;
• effort to keep the press always assembled;
• effort to keep the shoulder blades always lowered;
• and so on……
In a nutshell, training is creating a healthy habit.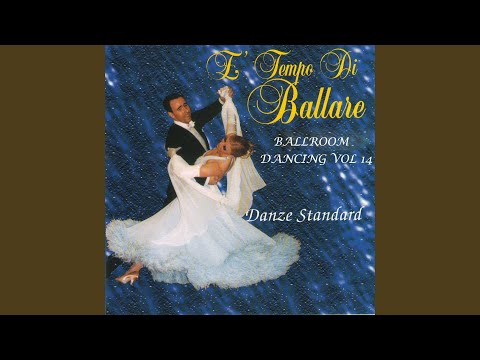 In order for your body to move competently, coordinated, plastic, fast, strong and beautiful, you need to get used to holding and moving like this. And in order for it to get used to holding on and moving like that, you need to repeat the same action or effort many, many times.
When a useful habit has been formed, it is already difficult to get rid of it. If you try really hard and repeat the special moves and efforts every time you dance in training, you will get used to dancing correctly very quickly. And then you won't have to think about it every time.
Remember:
• the coach cannot create a habit for you and make some effort for you, because it is your body, not his, and it should make the effort, not the coach's body, because it is you to go to the tournament , and not the coach, and the judge will look at you, and not at the coach. The coach can only explain to you how to do it, what is right and wrong, and what needs to be done so that you are better than everyone else.
And to do this is only your task and depends only on you.
• Only the one who trains and repeats the most, the strongest, the hardest, and the longest wins.
• There are a lot of dancers, but only one first place! Everyone wants to keep it busy, everyone goes to training, everyone tries the best they can, but only the one who tries the hardest every minute in training wins.
• One minute in practice when you were chatting, inattentive, or not trying your hardest - that's another couple that beat you in the tournament. Opponents do not sleep! They try hard in training and want to take first place as much as you do.
• A coach cannot make you dance the best, train and win. Only you decide whether you need it or not. A coach cannot teach you to dance better than anyone if you do not do everything possible for this.
• Losing is the loss of a lazy dancer, winning is the winning of a talented coach.
You need to train EVERY DAY. Preferably a few hours.
Before training, you MUST warm up - jump, stretch, squat.
Before an individual lesson and self-training, you should have a PLAN in your head, which you must definitely tell your partner. For example, something doesn't work in the waltz or you don't like your feet in Latin. This is what needs to be worked out.
After individual lessons and group lessons, IT IS OBLIGATORY TO WORK THE INFORMATION RECEIVED, otherwise the muscles WILL NOT REMEMBER ANYTHING.
Dynamic stereotype, or muscle memory, works for 48 hours (after class). If you do not repeat the information received, then at the next lesson you will have to start all over again - the muscles will ALL forget
Repeat songs as often as possible! Even repetition in the mind gives a huge positive result, because it is the brain, our thinking organ, that gives commands to our body!
Always work to the FULL POWER in class, in practice. If you dance without trying to IMPROVE SOMETHING, you do not grow as a dancer.
Spend as much time as possible on BASE and TECHNIQUE. Without precise technique, everything you do looks amateurish.
If you are tired and your muscles hurt, it means YOU HAVE WORKED IN vain.
The start of a private lesson can be the most effective moment for all 45 minutes of class. It is at the beginning of the lesson that you can determine whether the teacher and students will work productively or spend "not very pleasant" time together.
This does not refer to the amount of information the dancers will receive or the benefit they can derive from this individual lesson. It's about the overall good mood that the teacher and dancers may or may not get from the lesson.
Ultimately, an individual lesson on a positive note is the key to being remembered as a good student who is a pleasure to work with. So, what do we need to do when you go to a private lesson? Here are 5 tips to keep in mind:
Have a plan for a private lesson
You need to know exactly what questions you are going to ask the trainer, what aspects of your dance you need to check.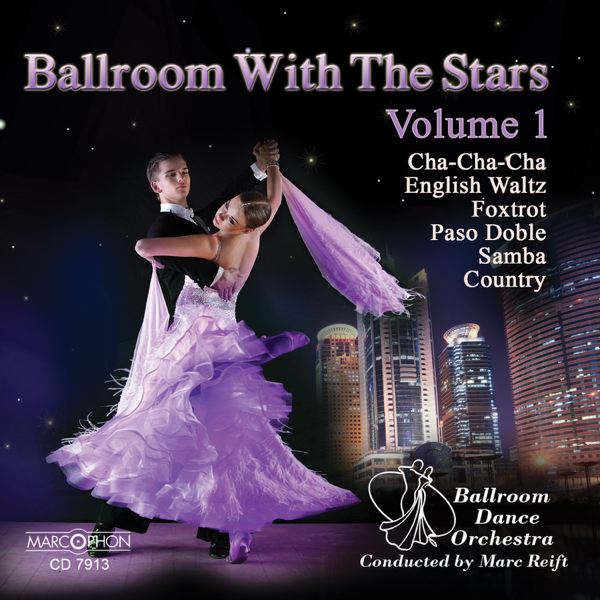 Even if you come to class with your trainer, don't expect them to know better than you what you need to work on. Start the lesson by briefly and clearly explaining to the coach what you would like to do today. And after that, everything will be in his hands.
Show your human side
Remember that there is a person in front of you just like you. Like you, your teacher may have good and bad moments in life. For this reason, try to start the individual lesson in a more friendly way. Don't attack him with all your problems with your partner or with a bad result from the last competition.
Instead, try starting the conversation the way you would with your friend. For example, you can ask him how he is doing. If the coach is from another city or country, ask him or her how you got there, whether the flight was easy... These small details will positively affect the mood of the whole lesson. Both you and the teacher will benefit from this.
Be intuitive
As a general rule, different teachers may specialize in different areas of dance.
Someone can be very useful in musicality, someone in technical aspects. Therefore, if you want to get the most help, try to choose a lesson topic in which the knowledge gained will become more effective.
This is especially important when you are working with intermediate teachers. When you take an individual lesson with dance legends, you can be sure that they will give you all the information you need and useful in your particular case.
But when you see a teacher with less experience, try to find his strongest point. You will get good information and he/she will work with you confidently.
Check how you look
If there's one thing that makes all teachers go crazy, it's when a student looks inappropriate. And this does not mean only the dress code. It's all about attitude. Hold yourself in such a way that you can be immediately identified as a dancer. Always focus on the lesson. Don't yawn and never lose the thought discussed in the lesson.
Be a couple
Last but not least! Since we are talking about ballroom dancing, the most important aspect is the couple. Be a team!
Definitely, this is the most unpleasant thing when a partner and a partner argue with each other in the presence of a teacher. We all know that this happens to all couples sometimes. But let's not forget that this is the most difficult moment for the teacher when he/she has to look at this theatre.
Communication between student and teacher is the most important
In our dancesport world, connection and feelings between people are often the reason to tell a good dancer from a bad one. It's clear to everyone how important it is to be seen as a genuine, positive, hard-working person, and not someone obsessed only with the need to get results.
This is why this article does not mention the actual level of dancing you are at. All of these aspects, which are immediately felt by teachers as soon as they start working with you, are the main reason for liking you or not.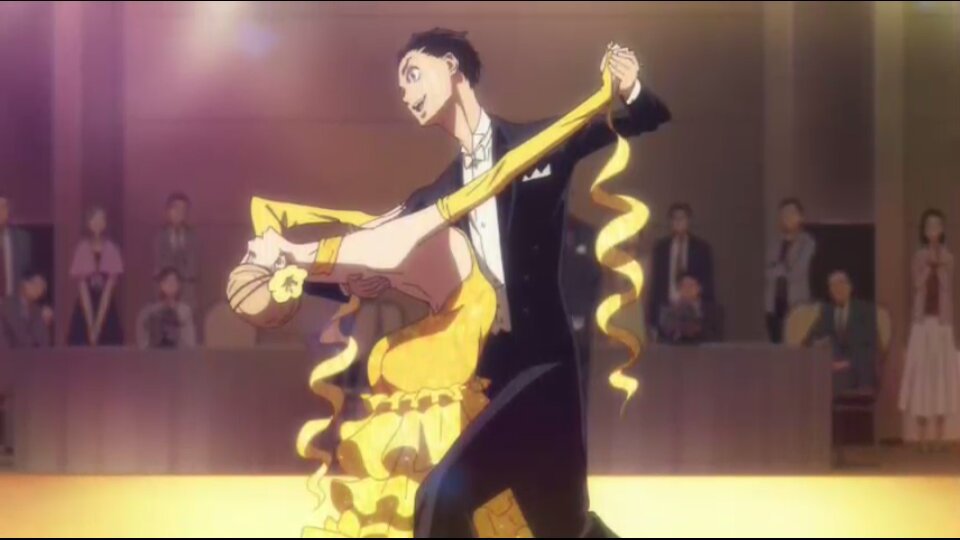 1. Competitors must:
know and strictly follow the Rules, Regulations, program of competitions, conditions for their conduct;
to have record classification books, as well as other documents, if they are provided for by the Competition Regulations, and present them to the secretariat during registration;
register for participation in the tournament at the time allotted for registration;
have a neat appearance, suits appropriate for the competition;
timely get acquainted with the plan-scenario of the competition, the schedule of entries, observe the schedule established for the tournament, stay in the places reserved for participants;
enter the parquet in the order of entries scheduled for this stage of the competition;
if there is one exit to the tournament area, the couples leaving the parquet must let the couples leaving the next run;
obey the orders of the judges;
if it is impossible for any reason to continue the competition, immediately inform the chief judge about this;
when participating in the finals, enter the awards ceremony in the appropriate tournament costumes;
at the end of the competition, through his representative or independently endorse the results of his performance in the classification books.
Note: in case of violation of the Rules or incorrect behavior, the main panel of judges issues a warning to the participant. In case of repeated violation, the athlete is suspended from participation in the tournament. In case of especially gross violations, the athlete may be suspended from participation in the tournament by decision of the panel of judges without warning.
2. Competitors have the right:
to have a representative (one from the collective or team) to resolve all issues that arise during the tournament;
when holding tournaments in certain types of competitions, to take part in one or more types of choice, having declared this at registration;
have the same accommodation conditions as other competitors;
at the end of registration, no later than 15 minutes before the start of the competition, receive information on the procedure for holding the tournament;
in the prescribed manner, before the start of the next stage, to receive information about the results of the preliminary rounds;
for accommodation, registration and warm-up, contact the judges at the participants;
on the issues of holding the tournament, through his representative (captain), contact the deputy chief judge, chief secretary, chief judge;
at the end of the tournament, through your representative (captain), receive full information from the secretariat about the number of participants, the place taken, the coefficient of the tournament, entering it into the classification book.
"Sports ethics" is usually called a set of norms of behavior that regulate people's relations in the field of sports activities. In the ordinary sense, it is perceived as unwritten norms of behavior for people involved in sports. On the other hand, relatively recently sports ethics began to be considered as a science, an important part of general ethics. Both of these interpretations are closely interconnected, interdependent, often intertwined and have a common basis - morality as a necessary quality for favorable, positive relationships between participants in the sports process.
The ability to behave under the most difficult circumstances, which is a sign of internal organization, composure, discipline, culture - this is also the prerogative of sports ethics. For example, an athlete should never get into an argument with a judge. The unwritten laws of sports do not allow you to refuse to perform, play for time, leave the race, stop the game ahead of time, even if the athlete is sure that he still lost.
It is unethical to express annoyance from dissatisfaction with a partner, rival. It is especially important to be able to control yourself after a loss. With dignity, paying tribute to the skill of the opponent, congratulate him on his victory. Attitude towards an opponent is an indicator of the true upbringing of an athlete.
Genuine ethics in sport is associated with such value concepts as patriotism, duty and responsibility, friendship and collectivism, honor and dignity, justice and disinterestedness. Along with the development of interethnic and international sports relations, the norms of sports ethics acquire a universal character. A number of them are enshrined in the international rules for competitions in sports, and in a generalized form - in such official and semi-official establishments as the Olympic Rules, the Sports Manifesto and the Principle of Fair Play, introduced under the auspices of CIEPS (one of the cultural organizations of UNESCO) , etc. Since these norms are consistent with the universal norms of humane relations, they are part of the ethics of Russian athletes.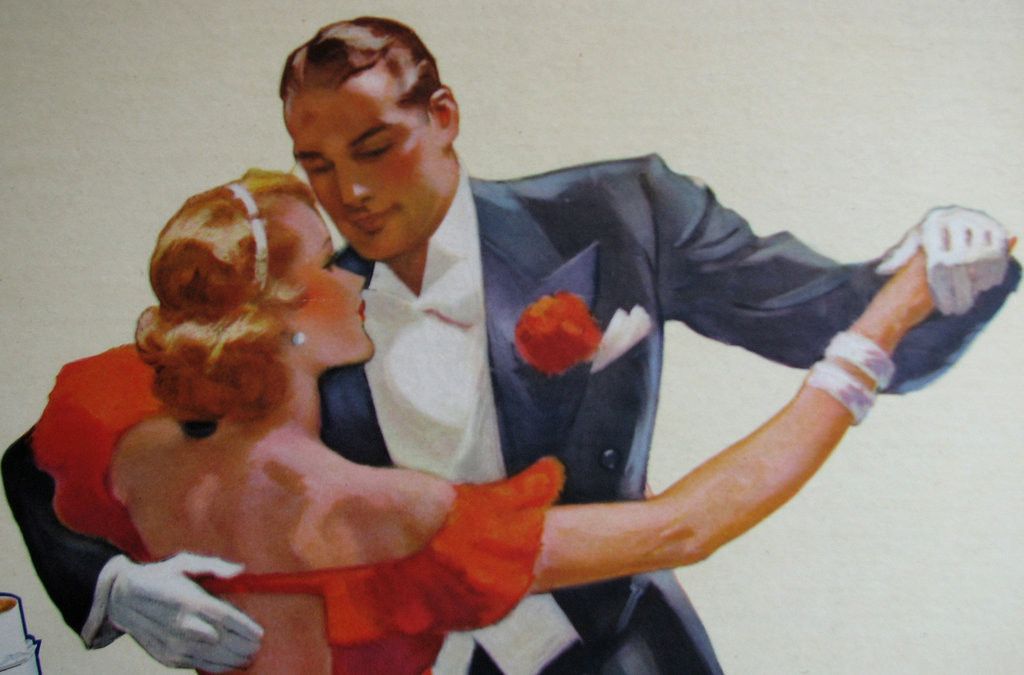 Human behavior is largely based on moral principles that reflect the moral side of his personality. The relations between the subjects of sports activities are based on universal moral principles: honesty, decency, justice, sense of duty, patriotism, collectivism, humanity, respect, reasonableness, courage and honor, etc.
are reduced to the requirements to behave in sports in a way worthy of a person: to honestly observe the established rules of the competition, not to resort to prohibited methods of achieving superiority over an opponent, not to be rude, etc. The reasons for deviations from the norms often lie not in ignorance of what is what is moral and what is immoral in sports, but in the absence of firm convictions and strong skills of moral behavior developed in relation to the characteristics of sports activities. Its specificity is such that even an athlete who has general moral convictions, but does not have practical experience brought to stable behavioral skills in difficult sports situations, may find himself in the role of a violator of the rules of sports ethics.
This is the reason for the paramount importance of the methods of practical training in the process of mastering its norms.
Moral convictions are formed in the process of a person gaining moral experience of behavior. Therefore, the influence of the family, comrades in sports and studies, the media, especially television, is of some importance. It is also impossible to ignore self-education, which, together with upbringing, is one of the interdependent and complementary aspects of a single process of personality formation and development, a complex process that affects the entire spiritual world of a person with a special role for the mental sphere.
Before the tournament:
Prepare the evening before and tidy up the costume.
On the eve of the tournament, the partner visits the hairdresser.
Don't forget hairspray, cosmetics, eau de toilette and number pins.
Clean shoes, glue if necessary.
Don't forget sandwiches and drinks.
Get your hair done (at home!), at the tournament, if necessary, fix it.
If you want to take a coach with you to the tournament, take care of his travel and free admission to the tournament - for a coach, being at a tournament is work!
Be at the competition 1 - 1.5 hours before the start.
It is advisable for all club members participating in the tournament, as well as fans, to stay close to support each other.
By the start of the competition, the dancers must look at the entire hall and the venue of the tournament, so as not to do this during the event.
One of the partners or parents to control the registration of the couple;
View the tournament schedule, the category performance program - if necessary, write down the order;
10 minutes before the performance, it is necessary to warm up;
From now on, the dancers must be together, in pairs;
After the dance, dancers must approach the coach (if the coach is with you) and not their parents;
Closely monitor entries and control the order of your participation.
If you didn't exit on your turn, exit on the next one.
Write down or buy "crosses" (printout with marks) for dances or places in the final for your couple. This is necessary for the coach for further analysis and work with your pair.
If a dance couple has been remarked (parents should not panic and find out the nature of the remarks) - report the remark to the coach - he will be able to explain what happened to you and adequately respond to it, if necessary.
At the tournament:
Be at the competition 1-1.5 hours before the start.
It is advisable for all club members participating in the tournament, as well as fans, to stay close to support each other.
By the start of the competition, the dancers must look at the entire hall and the venue of the tournament, so as not to do this during the event.
View the tournament schedule, the category performance program - if necessary, write down the order;
10 minutes before the performance, it is necessary to warm up;
From now on, the dancers must be together, in pairs;
After the dance, dancers must approach the coach (if the coach is with you) and not their parents;
Closely monitor entries and control the order of your participation.
If you didn't exit on your turn, exit on the next one.
Write down or buy "crosses" (printout with marks) for dances or places in the final for your couple. This is necessary for the coach for further analysis and work with your pair.
When starting to take a child to ballroom dancing classes, many parents refuse to participate in competitions, motivating them to do it for themselves. Others do not exclude participation in competitions, but choose 2-3 major tournaments per year. They are convinced that you first need to reach a certain level, and only after that think about rewards.
In fact, participation in competitions is important both for those who simply want to learn how to dance, and if the goal is victories and great acrylic prizes.
Competitions are an incentive for improvement and a second wind
Participation in tournaments and competitions keep dancers in good shape, make them constantly stay in good shape.
In addition, any competitions temper character, shape personality, bring up willpower, composure, faith in victory. Even if you are dancing for yourself, why refuse such a bonus.
At competitions, children learn to empathize, cheer for each other, a team spirit is brought up, friendship grows stronger. By refusing to participate in competitions, parents tear the child away from the team, deprive him of the emotions necessary for raising a harmonious personality.
Refusal to participate in competitions reduces interest. Many children who show excellent results in the first year of training, subsequently begin to hack, lose interest in classes and soon give up dancing or continue to study only under pressure from adults. Interest burns out if it is not reinforced from the outside.
At competitions, participants compare themselves with other dancers, evaluate their strength. There is excitement, a spirit of competition. Winners receive a worthy reward for their work.
The losers get a second wind, there is a desire to prove that they, too, are capable of more. You can do it for yourself and not dream of becoming a world champion and a coach, but the acquired skills and strong character in life will not hurt anyone.
Tournament practice is an important condition for victory
Those who believe that it is possible to participate in competitions only after reaching a certain level of skill are also mistaken. They throw all their strength into training - they drive compositions, study technique, take individual lessons. Only this is not enough.
Competitions are stress, excitement, adrenaline rush. To learn to control oneself, the practice of participating in events of this kind is necessary. Only when you start going to tournaments as a job, experience appears. The dancer learns to cope with difficulties, begins to hear the music, can concentrate, understands how to interact with the public, fans and fans.
Dance floor skills play a huge role.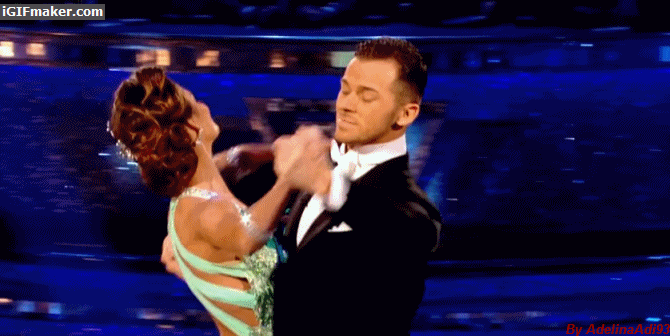 Competition is always a new environment. The ability to profitably present oneself, choose the right angle, not get lost in the crowd, cope with unforeseen situations - this and other invaluable experience is worked out only in practice.
There is also a rating of dancers. Winning a tournament for a permanent leader, who is known by the judges and loved by the fans, is easier than for a talent that has emerged from oblivion. Even if it's worth it. Each competition ends with a mandatory debriefing, analysis of mistakes and strengths.
Refusing to participate in ballroom dancing competitions means depriving the dancer of the fuel that moves him forward, both in dance activity and in life.
1. Never, under any circumstances, compare yourself to other performers.
2. Know your purpose clearly! Who do you want to become. If you don't know, don't be afraid to experiment.
3. In all colors and tones, imagine yourself to be who you want to become.
This should be your daily work on yourself.
4. Constantly listen to music, varied in styles and trends. Don't stop looking for something new for yourself.
5. Don't skip rehearsals/trainings for any reason.
6. Practice all the material learned in class or training at home.
7. Be sure to check with the teacher or coach after the rehearsal or training for all elements of movements that are unclear to you during the lesson.
8. Don't take everything for granted. You are given the opportunity and conditions for development. Then you decide what to do with the acquired knowledge - apply or forget.
9. If something doesn't work out for you, it's just an excuse to work with double strength. Don't whine! Don't complain! Get up, get together and move forward towards your goal!
10. Improvisation. Be sure to improvise, combine different combinations and movements. Try, try and try again! This will be a good impetus for your professional growth.