How do you become a famous dancer
This is How to Be a Famous Dancer and a Successful Performer
Joining the greats 
So you want to be a famous dancer. The first thing you should know is that there are many thousands of others out there right now who have the same dream. 
That's not necessarily bad news, but if you want to join the greats as a skilled dancer, then it's going to take years and years of hard work. 
You'll need to dedicate yourself to the art form, learning its history as well as learning how to execute different dance forms. You'll need to play well with others while also doing your best to stand out from the crowd. You'll even need to build your personal brand from the ground up with the help of stellar performances and social media. 
This article will provide you with some very valuable tips for how to be a famous dancer and a successful performer in one of the most competitive industries in the world. 
We'll even have some words of wisdom from expert performers and dancers who have been doing this work for years and years.
Let's jump into the heart of the matter and talk about what it takes to make a truly great dancer. 
Contents
Joining the greats 
Commit yourself to study 
Joanne Liebenberg: balancing preparation and adaptation 
Be willing to collaborate
Pablo Landeta: control your nerves   
Build your brand 
Commit yourself to study 
Studying and practicing dance isn't all you need to do to become a famous dancer, but it's definitely a foundation that you can't skip past out of convenience. 
Every dancer is capable of moving on their own, and we'll be talking a bit about improvised dance later on, but understanding at least the basics of different dance forms that have been taught throughout history is essential to creating your own routines now and in the future. 
Of course, studying dance at an accredited institution or with an acclaimed dance company is one of the best ways to absorb this information and find your footing, so to speak.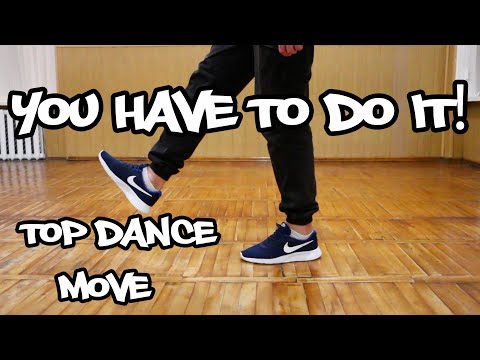 But when it comes to practicing dance, it never really ends. Even if you work through multiple dance training programs and impress your instructors at every turn, you will need to keep practicing throughout your career to maintain that level of skill. 
That said, this is the perfect time to ask yourself whether you're ready and willing to commit to dance as a profession. Do you have the patience to practice and improve over time? 
Joanne Liebenberg: balancing preparation and adaptation 
We received a crucial bit of advice on this topic from award-winning professional dancer and choreographer Joanne Liebenberg, who has performed with Royal Caribbean International, Broadway Dance Center, and Followspot Productions at Kalk Bay Theatre, and who has signed contracts with multiple dance companies here in the United States. 
Having performed pre-determined routines as well as her own routines (including improvised pieces), Liebenberg recognizes the value of versatility and adaptation while also recognizing that skill and discipline make those traits possible: 
"If I am performing my own choreography, I will rehearse and practice until I feel my pieces are ready to be showcased.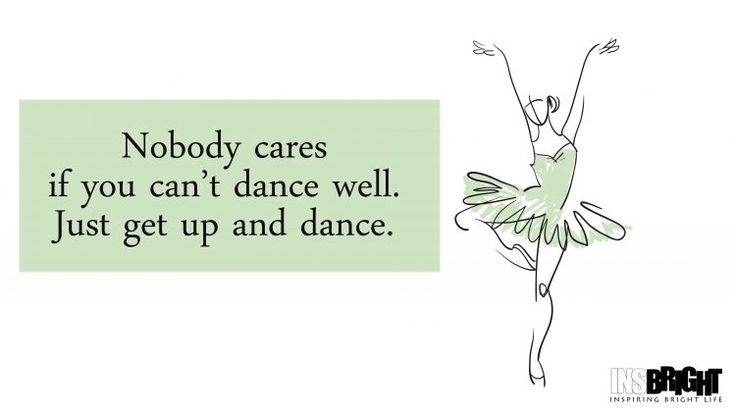 In some cases I improvise pieces, responding to and interpreting the music in my own way on the spot, which needs no rehearsal, just many years of dance experience."
Professional dancer and choreographer Joanne Liebenberg.
That kind of versatility and ability to respond to something in the moment– these are skills that the most talented and well-known dancers have all shared. 
The dancers we all know and love were never just one thing. They didn't limit themselves when they were making art. 
No matter what style of dance you'd like to be famous for, remember that there's always a give and take between the routine itself and the truth of the moment.  
Be willing to collaborate
Dancers who want to make a name for themselves should definitely be willing to collaborate, and we don't just mean performing with other dancers on stage and not always taking the spotlight. 
Yes, learning to be a functioning member of a larger group or a consistent dance company is certainly important, but for professional dancers, collaboration can go well beyond what happens on stage.
We could even say that collaboration is a mindset. It's a willingness to listen to others and consider their unique perspectives. 
Not only does this give you the opportunity to accept feedback and improve your own skills, but in certain situations, it can also be a form of networking. 
When different dance industry professionals (choreographers, dance company heads, talent scouts, etc.) know just how cooperative and collaborative you are, then they'll be much more likely to hire you to work on different projects. 
You might even catch the eye of a veteran dancer who's willing to show you the ropes and help you navigate the challenges of this very demanding industry. 
Pablo Landeta: control your nerves   
Our next piece of advice comes from a consummate performer who has extensive professional experience in both dance and circus arts: Pablo Landeta. 
Originally from Mexico City, Landeta has dedicated his life to performance, immersing himself in many different styles of dance and iterations of the circus arts.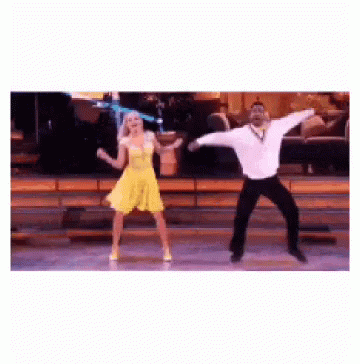 Given his professional pedigree, Landeta knows a thing or two about preparing for a show and taking care of feelings of stage fright. 
Circus artist and dancer Pablo Landeta.
Knowing how to manage stage fright is arguably even more crucial for circus performers such as Landeta than it is for professional dancers because it's not just the performance itself or the audience's enjoyment that's on the line. Safety is a primary concern, and making mistakes due to nerves could be catastrophic, as Landeta explained. 
"As a circus artist, it is one of the most important parts of our job to be able to control our nerves at all times. Eventually, you get to a place in your training where you know yourself and your limits. At the moment of being in front of an audience, all of that practice, training, and patience is what will give you peace of mind. Ultimately, even if things don't work out as planned, when you have control over your nerves the outcome is always a lot more favorable.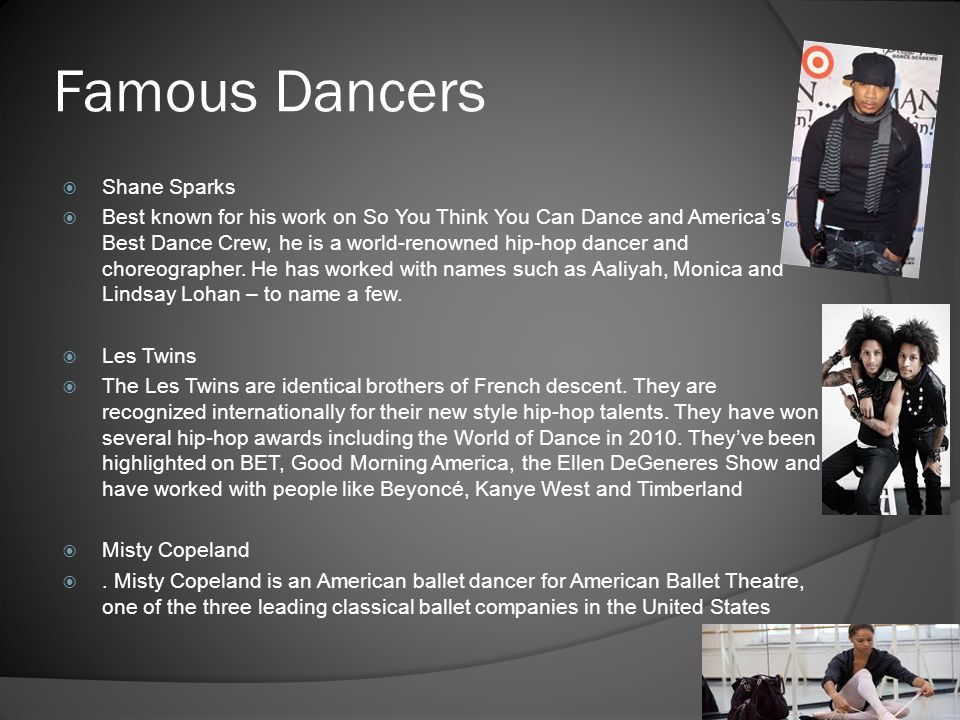 "
Though most dancers won't be risking quite as much when they're on stage, that idea of being intimately acquainted with your body and its limitations is key for professional dancers. 
If you know yourself that well and you're able to quell pre-show jitters to a large degree, then your performance will be what you want it to be, and audiences will take notice. 
Build your brand 
Whether we like it or not, becoming famous in any field or any art form is very much about marketing and branding. 
We've saved this point for last because we wanted to make it clear that legitimate skill and performance are the most important elements here. 
But building your brand as you become a more skilled dancer can help attract attention to your work and keep people invested in that work and in your persona over a long period of time. 
Posting to social media on a consistent basis can go a long way toward generating that attention and even a sense of loyalty and investment between you and your fans.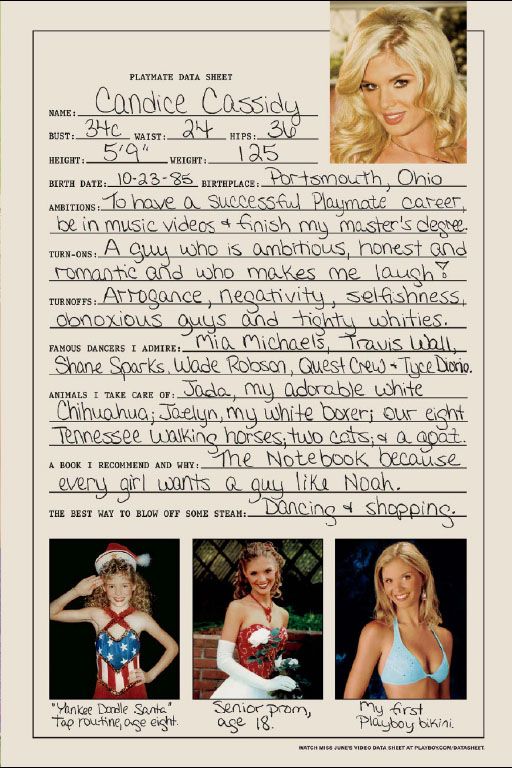 Give small updates about what you're working on right now, as long as it doesn't reveal too much about an upcoming performance. Show parts of your practice routine. You could even answer questions and give advice to other young hopeful dancers who follow you. 
Be creative. Your brand can be whatever you want it to be. As long as dance is at the forefront, you'll be on your way to becoming a famous dancer.
10 tips you have to follow
The following advice is the distilled essence from a 1.5-hour talk at the BC One Cypher Austria in Vienna, where the speakers were B-Boy Junior and Majid.
The champs
Junior in Busan
© Little Shao/Red Bull Content Pool
The first one of our speakers doesn't really need an introduction. He's our own Red Bull BC One All Star, Junior. A veteran of countless battle, he's inspired B-Boys and B-Girls for over two decades and has one of the most recognisable styles in breaking history.
Junior loves the possibilities of hip-hop as a culture and appreciates that it enables people to become who they want to be.
"You can start with nothing and become somebody, only depending on your skills," he says.
Majid performs a showcase at the BC One Cypher Austria 2019
© Little Shao/Red Bull Content Pool
Majid, on the other hand, is a two-time Juste Debout champion and winner of many other battles around the globe. He's from Germany and has been dancing for over 16 years. His father was a dancer before him, and he feels like he was born into the lifestyle. He learned a lot in hip-hop culture and now runs his own dance studio to give back to the scene that helped him grow.
You can see Junior and Majid dance together in the video at the top of this article and then read-on for their advice to help you become a better dancer.
1. Do it for the love of the dance, not to win battles
When you want to make your dance as good as it can possibly be, it's imperative that you're there for the right reasons. Your mind should be occupied with the dance, the connection with the music and with being free in what you do.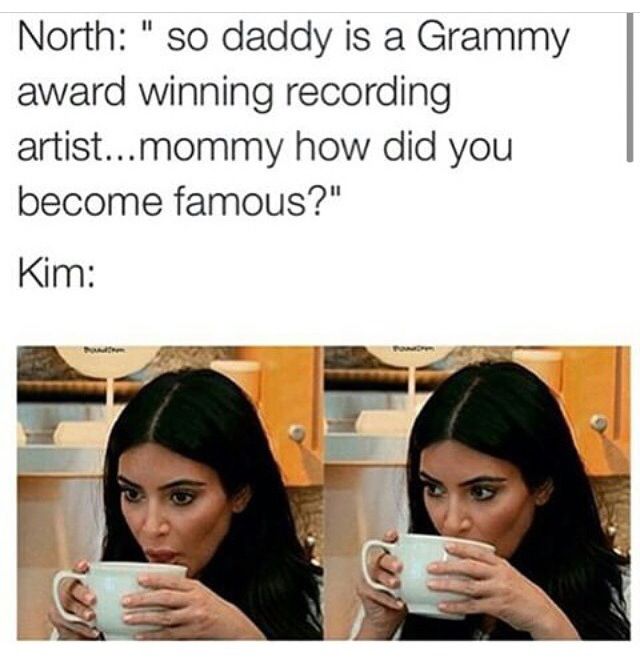 If your thoughts are always with winning, instead of dancing the best you can, your dance will suffer.
Majid thinks too many people start for the wrong reasons, nowadays. Many of the younger dancers begin because they want to win the big battles and become famous, not because they love to dance. "I started in a time before the big competitions. That helped me to develop the right mindset towards dance. If you don't love to dance, stop right now," he' says.
If you don't love to dance, stop right now
2. Get a mentor
Throughout the ages, people have learned their craft from teachers. Today, it's easy to get information and knowledge, but the need for a mentor is still there – not because they're the only way to get quality input, but as a source of quality feedback. Sometimes you need someone to tell you where you can improve. That's what a mentor does for you. If there's no one in your reach, people from your crew can jump-in for this role.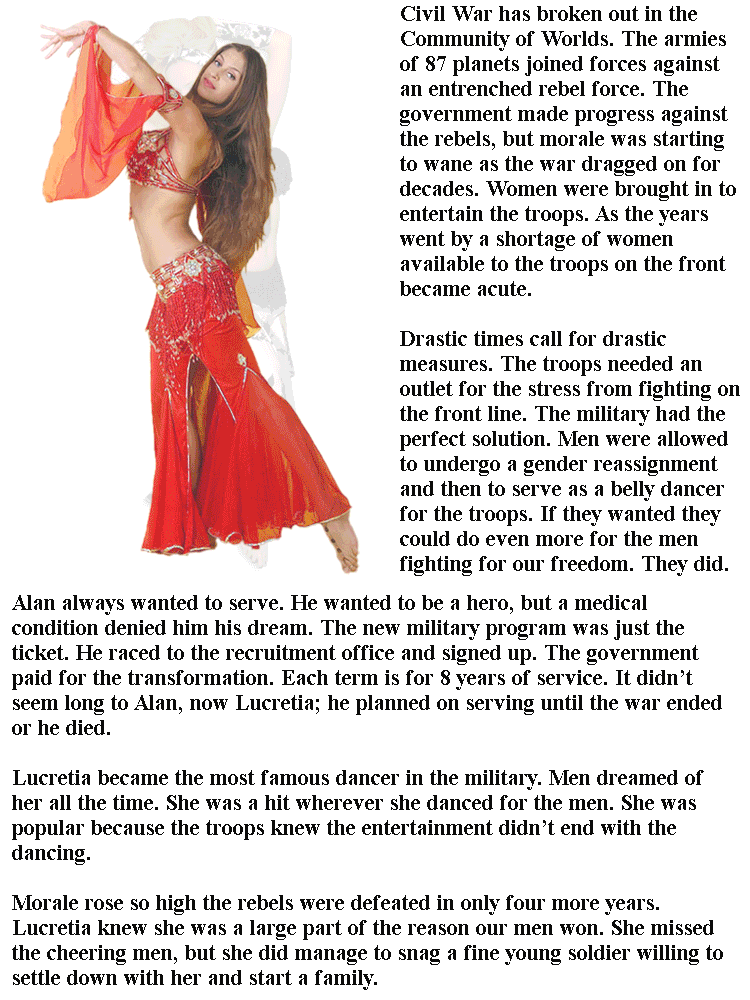 3. Take your time
There are two things you need as a dancer that take time to develop: experience and confidence. Experience gives you the possibility to stay calm in every situation, because you lived through something similar before. Confidence is knowing that you can handle whatever comes your way.
Both are best developed by always bringing yourself into a situation where you need to step outside your comfort zone a little. Rock the local jam and then go to a bigger one and make your way up to the biggest competitions in the world. You can't skip steps along the way – take the time to appreciate every small challenge along the way. Trying to jump ahead is more likely to put you in situations you can't yet handle and set you back in total.
4. You have to be smart
Your brain is your biggest asset. Be honest with yourself and approach your development smartly. Think about your weaknesses and set goals on how to overcome them. Be aware of your strengths and reinforce them even more.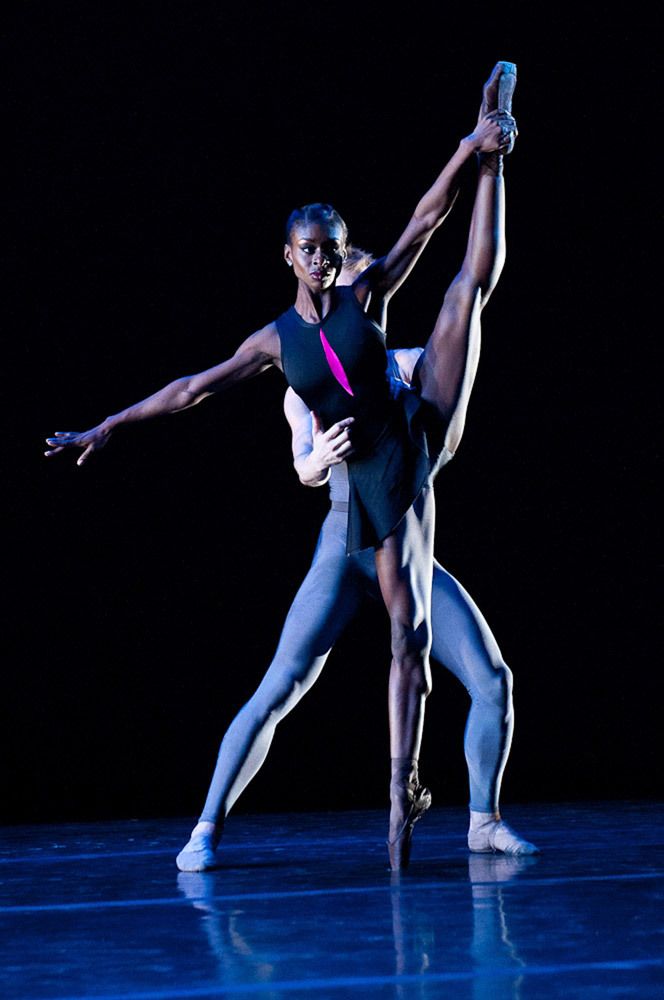 If you don't set goals, you don't know where you're going. Think first, execute after.
5. You have to practice
Dance, dance, dance!
© [unknown]
Of course, you need to practice. As long as you build your dance, you need to keep a structured way of training. You need to automate your moves, become fluent in all the concepts you use and you need to understand the music. To achieve this, you'll really need to put in the hours.
6. Do your research
You can see the whole world from the top
© Little Shao
Knowing where the dance and culture come from helps to develop an understanding of how things work. It gives you the context to understand why moves are done in a certain way and it gives you the ability to understand other people and the development of the culture.
Doing research is easy today: you have the internet for the quick searches, and if you want to go in-depth, most of the pioneers who created our dance styles are still around.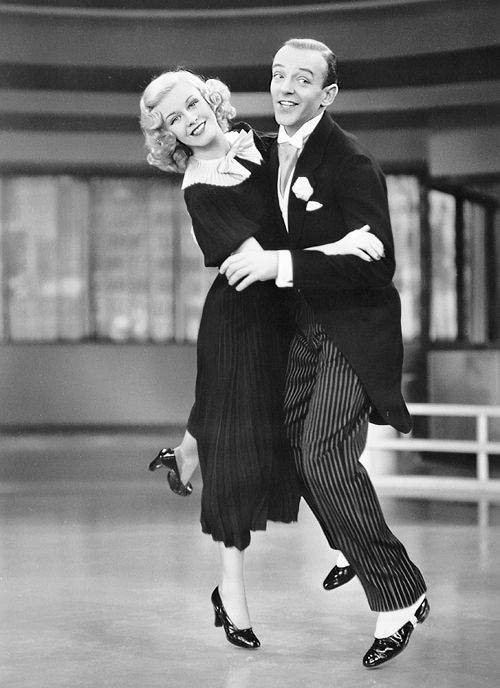 That means you can talk to them at workshops, events, or hit them up online. Make use of that possibility.
7. Be open when it comes to inspiration
Every artist needs inspiration and it can come from anywhere. In other arts, people commonly look outside of their own discipline for inspiration. You should do that as well. Too many dancers only consume dance, which leads to the copying of moves from other dancers. We call that biting and it's not cool.
Try to see inspiration everywhere. There's an abundance of it in the world if you're ready to see it. This also brings us to our next point.
8. Travel to dance and learn about other cultures
The best education I have is from travelling," explains Majid. "Talking to people from abroad reveals other ways to think that might work well for you."
Jams and competitions are spread out all over the globe, so visit some. This shouldn't be only because you want to go to the jam, but also because you want to meet people from other cultures.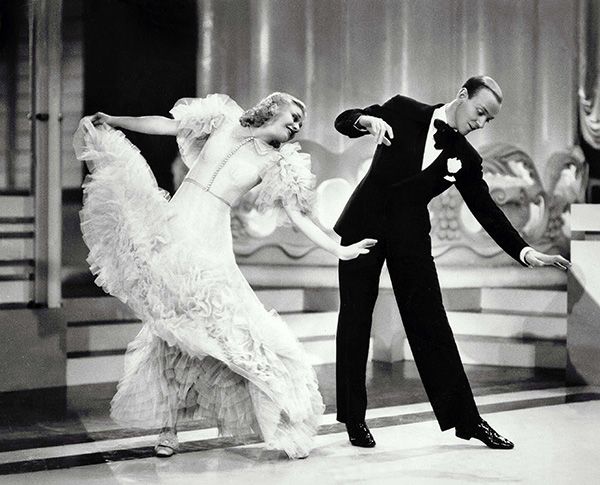 Different cultures have different ways of thinking and other approaches to life in general. Experience this differences yourself and use what helps you.
9. Have discipline
Stick to what you want to achieve. Changing plans too fast won't give you the time to see results from your work. A lot of people need to see results immediately, but that's not going to happen. Mastery comes with repetition. This isn't only about your practice, it's also about committing to finding inspiration, travelling to jams, setting goals and pursuing them. Work for what you want.
10. Be yourself and give it all you have
There are so many dancers out there, trying to make it to the top, so you have to stand out. The best way you can do that is by being you. You're unique and everyone wants to see people who know how to dance, but bring their own flavour. As soon as you master the basics, don't be afraid to do things differently. Show the world who you are. If you're feeling the moment, let loose and take risks.
That's the place where magic happens.
Part of this story
The best dancers in the world: success as a pattern
At all times, dance, as an art form, attracts the attention of millions of viewers. Beginning dancers are inspired by the best dancers in the world . Each of them has achieved success thanks to their talent and long hard work.
Dance is not just movements honed according to special rules to the beat of music. This is a special philosophy that embodies freedom of thought, a burst of passion and absolute harmony. Dances performed by true masters fascinate, completely absorb, taking them to an unreal world, which is alien to the material. It is not surprising that the names of the best dancers pass from generation to generation, confidently confirming the truth: real talent is immortal.
What was the creative path of the legendary Movement Masters? How did the best dancers in the world go to success? What did these great people cost world recognition? Is it possible to repeat their path? Let's open a few pages of the history of dance.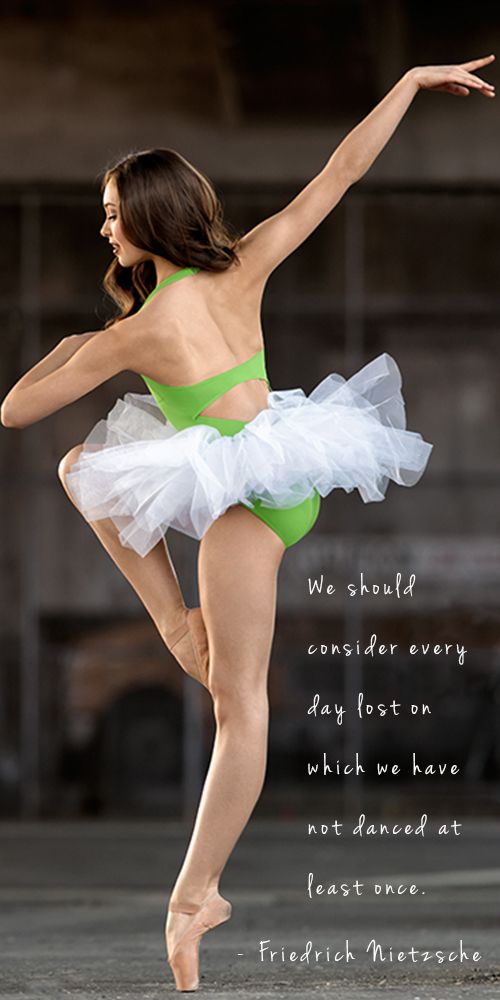 ..
Bill Irwin: peaks are within reach
The star of one of the best dancers on the planet lit up in 1926 in the slums, and in the truest sense of the word. The small Scottish town of Kilsief, a simple mining family - let's face it, not the most favorable conditions for the development of creative abilities. However, it was the parents who became the main driving force for this: they only took little Bill to dance evenings. At the age of 11, the boy, easily mastering in different directions, was already known as the best dancer in the district, and at 16 he won the first significant victory, backed by a prize of 10 shillings. Irwin's life path from that moment on was predetermined...
Joaquin Cortez: to become a king, to be the best
A native of the North American Kale gypsies, a descendant of an artistic dynasty, Cortez was born in 1969 and until the age of 12 he acquired life experience .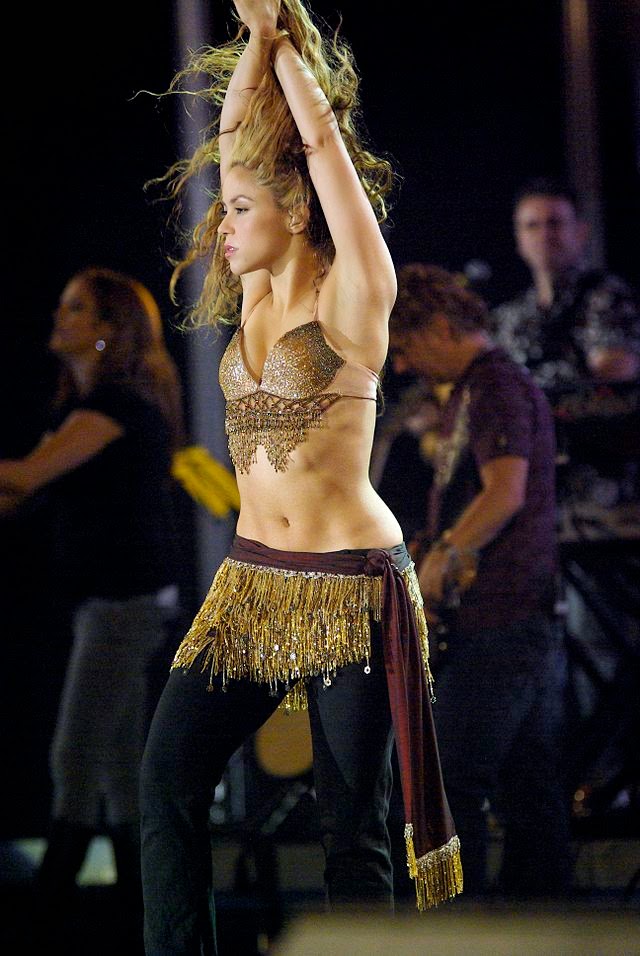 .. in "street universities ". It is not known what kind of "education" the boy would have received, in the end, if not for the intervention of his uncle, who literally persuaded his nephew to take up dancing. It was a turning point that provided worldwide fame to the Spaniard.
Today he is the King of Flamenco, the "Dancing Aphrodosiac", the author of a new language of modern rhythmic movements that millions seek to master. However, true mastery requires a professional approach, and the idols of the great Spaniard first need to rent a dance hall and enlist the support of an experienced coach.
Ulyana Lopatkina: ballet as the meaning of life
The list of the best dancers in the world includes many beautiful representatives who have reached true heights along with men in different directions. Many of them, having once fallen into the magical fetters of ballet, have remained forever its devoted prisoners. Uliana Lopatkina is a significant name in contemporary art, which is confirmed by world-class awards, including the Golden Mask and Vaganova-Prix.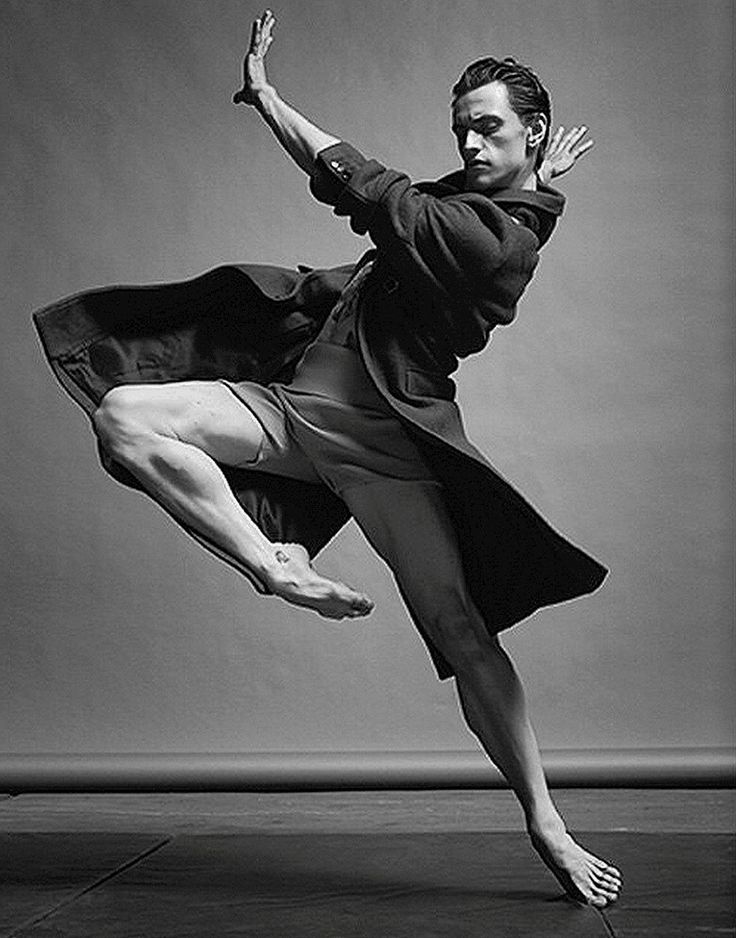 Having taken her first steps into the world of dance at an early age, Uliana Lopatkina is still tirelessly honing her skills, which she generously shares with young talents.
Benjamin Millepied
The talented French ballet dancer and choreographer began his career with the New York City Ballet and became its principal dancer. Throughout his busy career, he worked with famous choreographers, performing in famous productions such as Swan Lake, The Four Seasons, Sleeping Beauty. In parallel, he began to try himself as a choreographer, which brought him great success. His performances are imbued with a sense of freedom, a sense of flight without limits and an endless love for music. Fame in the world of cinema brought him participation in the film "Black Swan" as a choreographer and actor.
Michael Flatley
The world-famous American dancer and choreographer was born into a family of Irish immigrants.
He became famous thanks to his participation in famous shows that demonstrated the national Irish dance to the whole world. The love for tap dancing was instilled in the boy by his mother and grandmother, who themselves were engaged in dancing. As a child, Michael won many dance competitions, but finding a well-paid job proved difficult. He began his career as backup dancers for popular Irish folk bands. He gained worldwide fame by participating in the dance performance "Riverdance", where he demonstrated his uniqueness to the world by combining the rhythms of Irish folk dance and tap dance.
A few years later, Flatley created his theatrical dance performance "Lord of the Dance", where he himself played the main role. It differed from others in its bright costumes, fascinating plot, but at the same time retained the atmosphere of Irish culture. Every year he continued to improve his show by adding new elements. So another, no less popular dance performance appeared - "Feet of Flames".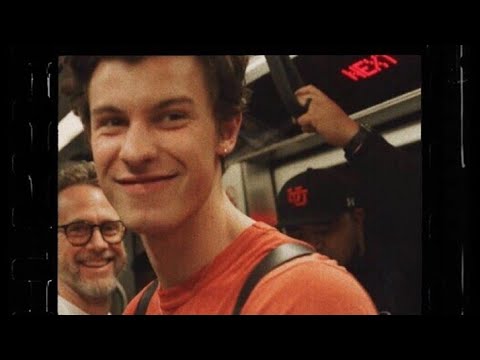 Thanks to him, the world saw all the beauty and versatility of the national dance of Ireland.
Mark Ballas
American dancer, successor to the dynasty of famous dance artists. In their dynasty, the best dancers of the world are collected : the grandmother danced the Spanish dance - flamenco, the parents of Shirley and Corky Ballas - the famous choreographers of Latin American dances. Mark began learning to dance at his grandfather's dance studio, which at the time was considered the largest in the world. When Mark was 10 years old, he became the winner in Latin American dance competitions. This was followed by numerous victories in world championships and a victory at the Youth Olympics. He is also known for leading roles in grandiose musicals such as "Copacabana" and "Maria De Buenos Aires"
He, like many the best dancers in the world , did not bypass the Dancing with the Stars project, in the 5th season of which, together with his partner, scored the maximum number of points.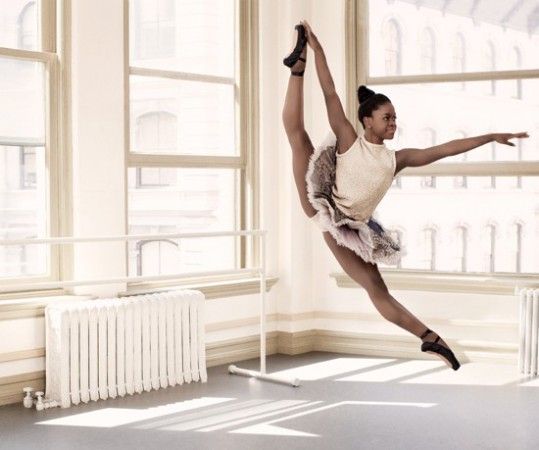 Derek Hough
Hereditary American dancer, Latin American dance champion. His parents, who were themselves ballroom dancers in the past, sent him to study dance in London, where he began his career under the guidance of the famous choreographers, the parents of the dancer Mark Ballas. And there, in London, together with his sister and Mark Ballas, they organized the 2B1G trio, performing together on television shows.
His main achievements are the victory in the ballroom dancing championship and the victory in the nomination "Outstanding Dancer of the Year".
Paula Abdul
The talented American began her career as a cheerleader for a basketball team and has grown to become one of the best dancers and choreographers in the world. At one of the games of the NBA championship, the Jackson brothers noticed her and invited her to participate in their show. From that moment began her successful career as a choreographer for the famous music shows of the Jackson brothers, it was with them that she first choreographed a music video together.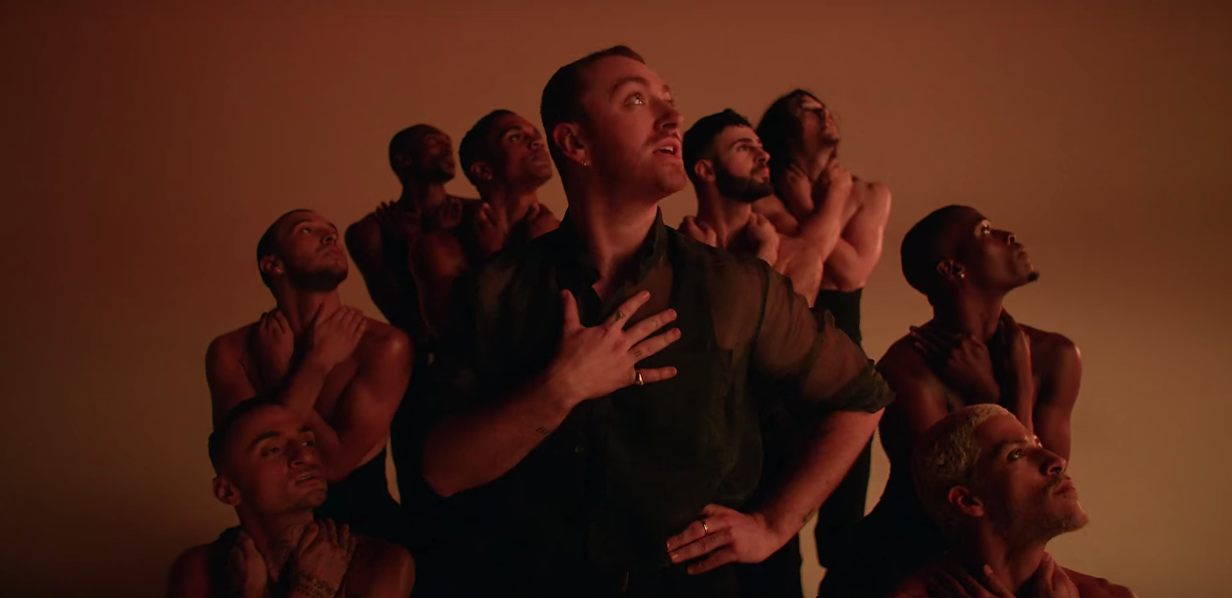 After a dizzying success, Paula began to collaborate with many famous stars and put on dance numbers for Hollywood films. Her dance shows opened such a large-scale event as the Oscars.
In addition to dancing, Paula is known as a singer and producer. Many of her popular songs were at the top of the charts in the US, UK, Canada and other countries of the world. Participation in the American Idol project as a choreographer and jury member brought her additional popularity and financial well-being. Now she continues to work on new music albums, tries herself as a jewelry designer and has her own dance studio.
JabbaWockeeZ
An American male dance group gained fame after participating in the America's Got Talent project and winning the hip-hop competition. The peculiarity of their performance was that they performed in white masks and gloves, creating an aura of mystery around them and emphasizing the team spirit of the team.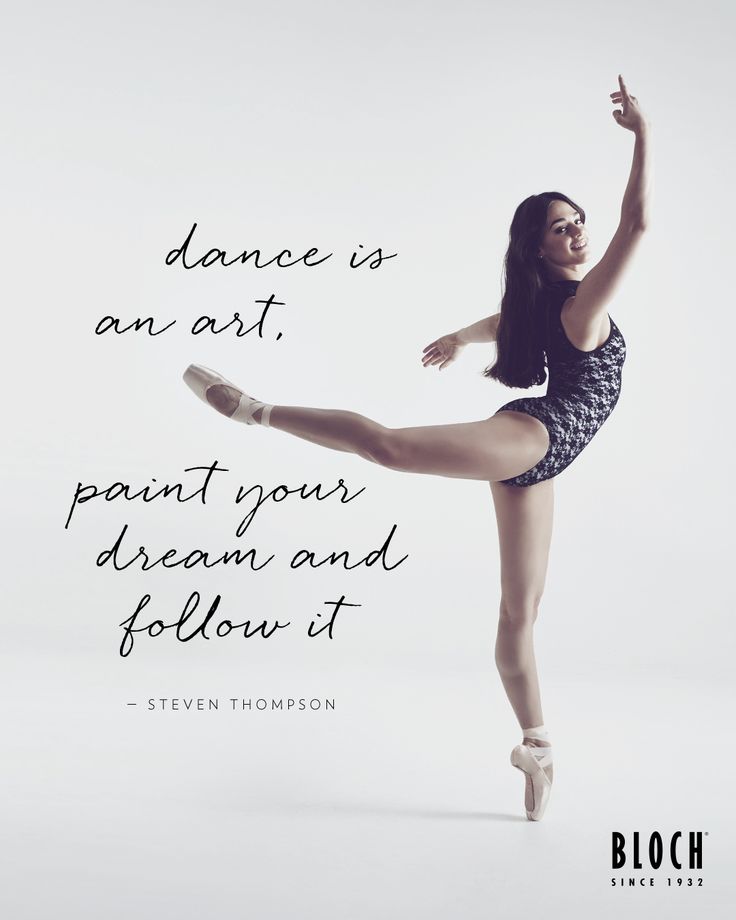 Thanks to this success, the guys were able to demonstrate their dance creativity on a world tour with Shaquille O'Neill, acting in video clips and movies.
Karina Smirnoff
The road to success in ballroom dancing for this American with Ukrainian roots was very branching: she was engaged in ballet, figure skating, gymnastics, acrobatics and only then found herself in the multiple world champion, ballroom dancing competitions and a five-time US champion. She is also known for her participation in TV projects and reality shows such as "Dancing with the Stars" and "Chelsea Lately"
Cheryl Burke
Another famous member of the Dancing with the Stars project, Sheryl Burke successfully combines her career as a dancer and choreographer. Her most famous production is the Disney Parks Christmas Parade show. Sheryl has opened several dance schools and has her own dance studio in San Francisco
iJustine
Justine Izarik, the vlog star is not a professional dancer, but her performances have made her wildly popular on the internet.
She shoots videos on various topics, reflecting on life with humor. Through dancing, she expresses her good mood and positive attitude towards life. These positive emotions and humor are liked by the audience, and bring her many millions of views on the Internet.
The best dancer - this title obliges, forcing you to constantly learn, develop and strive. This requires a special creative atmosphere, where everything will be subordinated to the main thing - perfection in movements. A good dance hall, a professional coach, support from loved ones, maximum desire - and the peaks are not as far as it seems...
The best dancers in the world continue to demonstrate their talents, making us freeze with admiration. Every year, new talented stars are lit in the sky of dance art.
Author: HendrixStudio
Tuyaara Tomskaya: "I live by dance, I breathe by music" | EXO-YKT
The 2011 World Hip Hop Championship will take place in Las Vegas from July 24 to August 1.
The honor of Russia in the direction of popping will be defended by our countrywoman - Tuyaara Tomskaya "Honey", a person who loves to dance and for whom dancing is not just a hobby, but something more.
— Tuyaara, tell us a little about yourself.
- I am a student of NEFU, I study at the Institute of Physics and Technology in my third year with a degree in Energy Supply. Originally from Verkhnevilyuisk. I work at the NEFU cultural center "Sergelyakh Lights", where I teach students modern choreography. I am also a teacher at the Pop-Lock Elecro dance studio in the direction of popping and hip-hop.
— You are a famous dancer not only in Yakutia, but also in Russia. Many people wonder how you started dancing and from whom you learned to control your body so well?
— My passion for dancing began in the 9th grade, when I started watching the youth channel MTV, where they played all sorts of videos of Western stars: Justin Timberlake, Chris Brown, Michael Jackson, etc.
Seeing them dancing, I myself wanted to do the same. I started downloading their videos from the Internet, then I imitated their dance style at home and put on dance numbers at school. At first, I didn't even know that there were styles, substyles of dances, but over time I got used to it.
— What is dance for you?
"This is a way of life, one might even say my religion. I live for dance, I breathe for music. At any time of the day and in any place I can dance and swing to the music. In general, dance is like therapy for me, for example, when I am in a bad mood, I have no strength, I just turn on my favorite music and dance, thus throwing out all the negativity that I have accumulated, and immediately I am charged with optimism and good mood.
— And how did you get into the world of big dance? And how did you get out of the crowd of ordinary dancers to a large audience?
- My starting point was the victory in the republican break-dance festival "THE NORTH BATTLE" in 2008, where I became the champion in the direction of Electric Boogie (Popping).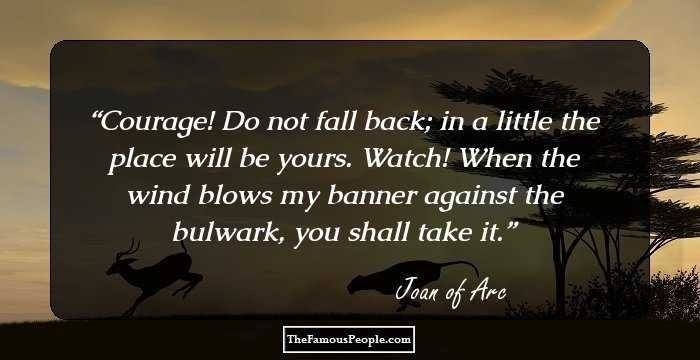 In 2009, she also participated, but lost. For me, this was an incentive to become even better, to try even harder. So, in 2010, she again regained the title of winner and became a two-time champion in her field.
- "Popping" is a new word for many people's ears. Tell us a little about your style.
Popping is my main style. To dance to this style, you need to have plasticity and fixation, contract your muscles to the music. But besides popping, I also like to dance hip-hop, NY-style (New York style).
— I have heard a lot of enthusiastic responses about your creative duet with Andrei Mukhoplev, also a fairly well-known dancer in our republic. What can you say about this?
— Andrey and I have been dancing duet "Pop-Lock Electro" for a year now. Together with him, we won all sorts of competitions, championships, for example, we are the champions of "Fest of park 2010" and the winners of the annual Dance battle Underground "UNIVER 2010".
We participate in various events and perform at charity concerts. We feel comfortable dancing together, we easily understand each other, we have similar tastes and the concept of dance in general. Prior to that, in 2008, she was a member of the DangerouZ crew, from 2008-2009in the Phoenix crew group.
— Tell us a little about your victory in Moscow in the Russian Cup "HIP-HOP INTERNATIONAL RUSSIA 2011".
- The best dancers from all over Russia gathered there, more than 500 participants from all over Russia and 100 teams fought for the title of champion in the team and individual championship. I did not plan to win, but by the will of fate I became the first in my direction. For me it was a complete surprise, because I decided to participate in it for the sake of experience and making acquaintances in the world of dance. The jury consisted of dancers with vast experience, such as: Moncel "ill Kozby" Durden (USA, Sweden) - world famous dancer, choreographer, dance historian.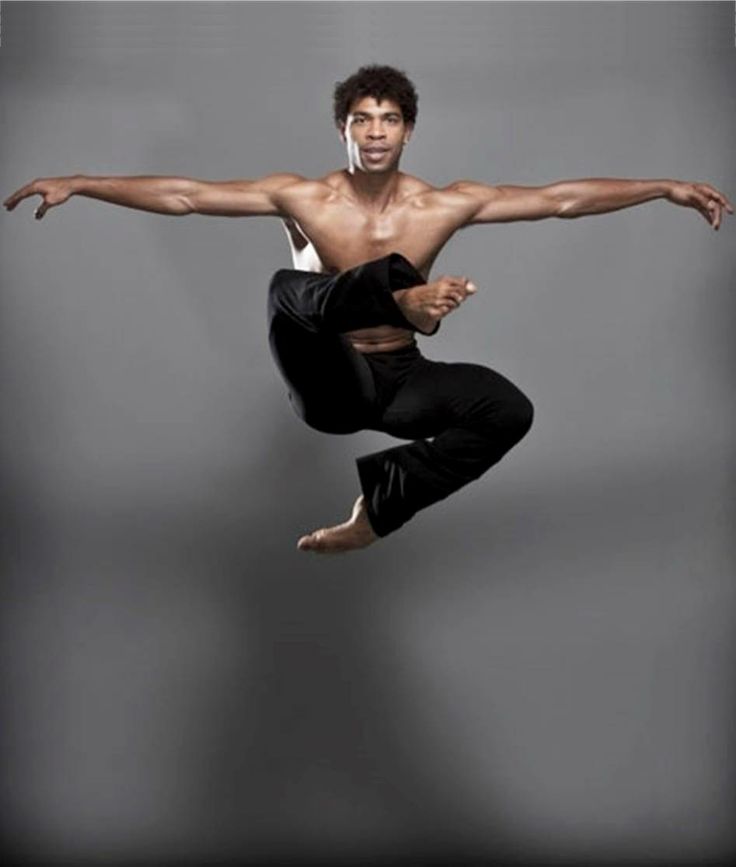 Margherita Vasselli (Italy) - Italian dancer, choreographer, face of Nike in her country. Omar Paloma (England) is a former soloist of world-famous musicals such as "Dreamgirls", "Hair" and "Good News", a performer of characteristic roles in such ballets. Adesola Osakalumi (USA) is a choreographer, dancer and actor, has an amazing command of locking, popping, hip-hop, jazz, African and others. Tara (Taz) Treacy (Ireland) is an international judge with extensive experience. The world famous Poreotics team (USA) acted as special guests. They are world champions and winners of season 6 of MTV's "Kings of the Dance Floor", were named Team of the Year by the World of Dance Awards 2011 and even have their own reality show. I talked to them, went to their master classes, all this is an unforgettable experience for me.
— Tuyaara, let's imagine this situation: you won the championship in Las Vegas and you were offered a super contract, you will dance with the coolest stars, get big fees, but for this you have to leave everything in Russia.
Do you agree to this condition?
- Oh! What a difficult situation, even difficult to answer immediately. On the one hand it is very tempting, on the other hand it is difficult and difficult. If you think about it, I would agree, work a little, gain experience, improve my skills, make the right contacts and come back. I will never leave my Yakutia. In order to develop a dance culture in Yakutia, highly professional dancers are needed, people who could convey to people the importance of dance. Now for many, dancing is nothing more than a hobby, fashion, a beautiful accessory for the image or clothing. Many guys and girls think that they will look even more fashionable, sexier, more prestigious if they can move and dance well. This is true, but there is no real desire to dance, yes, to dance, and not to show off, in them.
— Which dancers of our republic can you single out?
- There are many good dancers with potential in Yakutsk, but few of them achieve success and public recognition.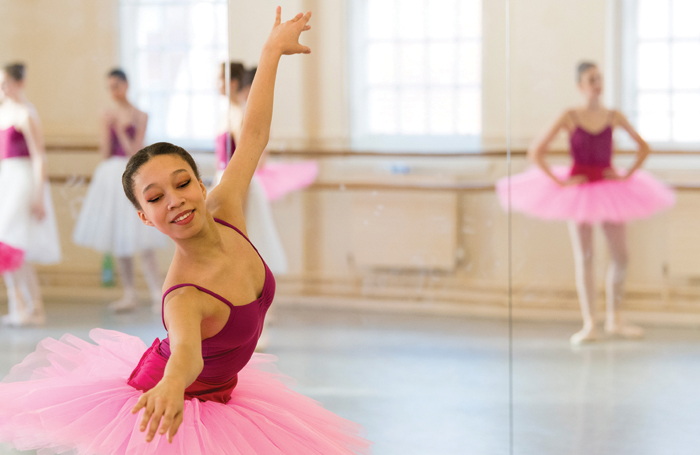 I myself want to single out my partner Andrey Mukhoplev, I have great respect for Ivan Stepanov, a break dancer of the 90s generation, who did a lot for the Yakut breakers and for the development of modern dance in general.
— What are you doing to raise your dancing level and qualifications?
– Since I travel around the country quite often, I communicate with dancers from different cities, if possible, and exchange experience with them.
— In your opinion, what slows down the development of dance culture in Yakutsk?
- Yakutia is far away and few eminent dancers come here. If famous dancers would come to the republic and give their master classes, they would popularize the culture of dance.
— What are your plans for the future?
- In the future, I will definitely open my own dance studio and also want to create a public organization of hip-hop dancers in Yakutsk. I will try to raise the level of Yakut dancers.