How far did rob kardashian make it on dancing with the stars
A Look Back At The Kardashians' Time On The Show
By Serene Abdul Baki
Share Tweet Share Share Share Email
Kim and Rob Kardashian are the only two stars from KUWTK to ever compete for the Mirror Ball Trophy. Dancing was not Kim's strength, but Rob excelled.
Isn't it wonderful when two hit shows, Dancing With the Stars and Keeping Up With the Kardashians, link up for some good, old-fashioned reality TV extravagance? DWTS took the pointer, as not one but two Kardashian siblings graced the ballroom. Kim and Rob both competed for the Mirror Ball Trophy. We're already reminiscing about Kardashian stints on the silver screen, given that the KUWTK stars are filming their last season, so it makes sense to look back at Kim and Rob's DWTS experiences.
When it came to Dancing with the Stars, the siblings were at odds in terms of their dancing skills.
Kim joined DWTS during season 7 and was partnered up with Mark Ballas. They were eliminated in the fourth round. On the other hand, her younger brother Rob made it all the way to the finals. Rob and his partner (dancer Cheryl Burke) ended up in second place during DWTS season 13.
Related: Dancing With the Stars: Kim Kardashian Highlights From Season 7
Looking back, we're not so surprised that Kim Kardashian only got to perform three dances before getting eliminated. Her partner Mark Ballas was coming off of a win from the season before, so the momentum wasn't the problem. The problem was Kim's coordination. In an interview with the Orlando Sentinel, Ballas talked about dancing with Kim, "[She] wasn't the best dancing partner. I love her, she's awesome, we became good friends. Dancing was not her thing, but she's a great girl." The issue was that she just couldn't get that beat. The judges were wary of her footwork and her lack of confidence didn't help.
Prior to DWTS, she had no dancing experience and no belief in her ability to master dance moves. In hindsight, Us Weekly cited them as one of the worst duos to compete on the show! According to Daily Mail, she definitely does not miss it. Disney actor Milo Manheim reached out to Kim for advice before he joined Dancing with the Stars. She told him, "Milo, it's the worst! Like you get injured, you feel like an idiot."
Rob, on the other hand, excelled. The KUWTK star shocked himself, his partner Cheryl Burke, his family, and the audience. He finished Season 13 in second place. Rob did so well that he was acknowledged for being the most improved dancer. He and Cheryl were able to nab the title runner-up duo after getting close to being eliminated. Rob was a joy to watch on the dance floor, and his confessionals showed us glimpses of his tight relationship with Burke. She was probably his biggest fan during the season. He wooed the judges and the audience with his honest performances and quirky, colorful costumes.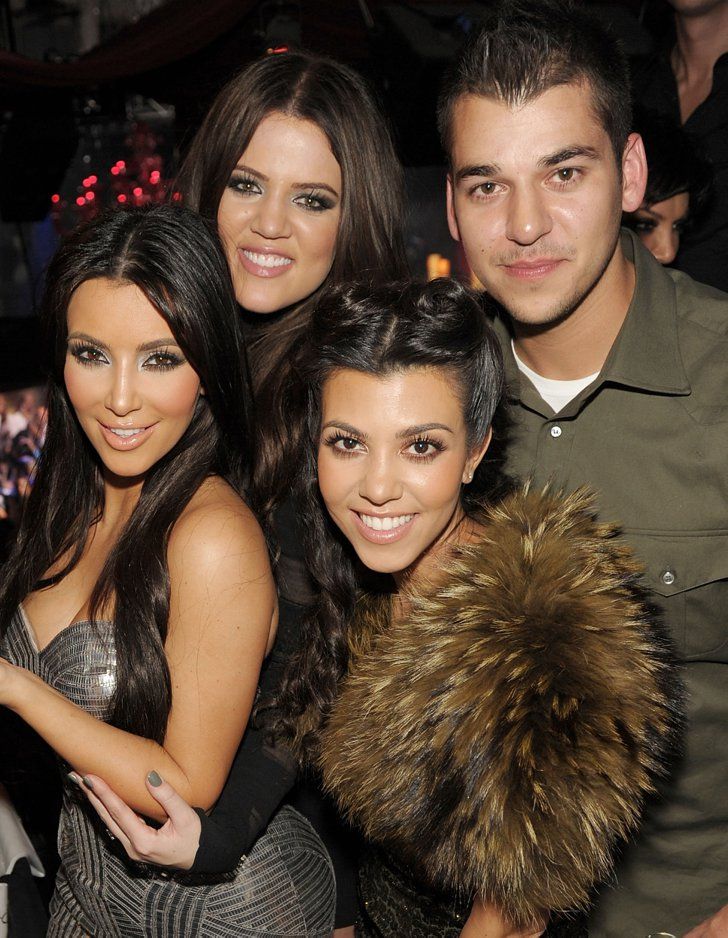 See Rob and Cheryl do a freestyle below:
Following DWTS, Rob made headlines over and over again, for troubling reasons, and there were indications that he wasn't doing well. He was making fewer public appearances and looked less healthy than he had in the past. It wasn't until this year that he seemed to finally come out of hiding. Rob is back to posting on his Instagram and has plans to continue on a fitness journey, not just for his sake, but for his daughter, Dream's sake.
Next: Dancing With the Stars 2020: Who Found Love On The Show's Past Seasons
Source: Us Weekly, Daily Mail, Eric Sharkey/YouTube. KardashianNavy/YouTube
90 Day Fiancé: Jenny's Rare Full-Body Weight Loss Transformation Pics
Read Next
Share Tweet Share Share Share Email
Related Topics
Reality TV
Dancing with the Stars
About The Author
Serene Abdul Baki (58 Articles Published)
More From Serene Abdul Baki
What This 'Dancing With The Stars' Pro Said About Having Rob Kardashian as a Partner
ABC's competition show Dancing With The Stars has seen its share of celebs.
From pro athletes to reality stars, the series remains a fan favorite for its glitz and glamour and inevitable dramas that end up playing out.
Rob Kardashian of the infamous Kardashian empire appeared on DWTS in Season 13. The sometimes-reality star did better than most expected, finishing in second place. His dancing partner has commented over the years on the famous family member as a partner.
Rob Kardashian | Gabe Ginsberg/Getty Images
Tough times
Rob is known as the Kardashian that shies away from the spotlight. Usually attempting to fly under the radar, Rob went for business instead of the reality route over the years, founding the sock company Arthur George in 2015. The entrepreneur did have some time in the spotlight due to his previous relationship with model Blac Chyna. The two were briefly engaged and share 3-year-old daughter Dream, but parted ways at the end of 2016.
The past few years have been a bit rocky for Rob. According to W Magazine, he had to sell half of his company to his mom, Kris Jenner, due to financial instability.
His public breakup with Blac Chyna prompted a custody battle, where Rob is now seeking primary custody of Dream and accuses his ex of alcohol and drug abuse, as reported by People.
Rob's numbers on the scale have also made headlines in the past, having gained a significant amount of weight over the years. He is reportedly now striving to slim down, focusing on healthy eating for the sake of his daughter. He may possibly be aiming for the physique he maintained while on Dancing With The Stars.
View this post on Instagram

A post shared by Rob Kardashian, dream daddy (@robkardashianofficial)
Support from a dancing pro
On Season 13 of Dancing With The Stars, Rob was paired with Cheryl Burke. The dancing pro revealed that the reality star was underestimated when he was announced as a contestant.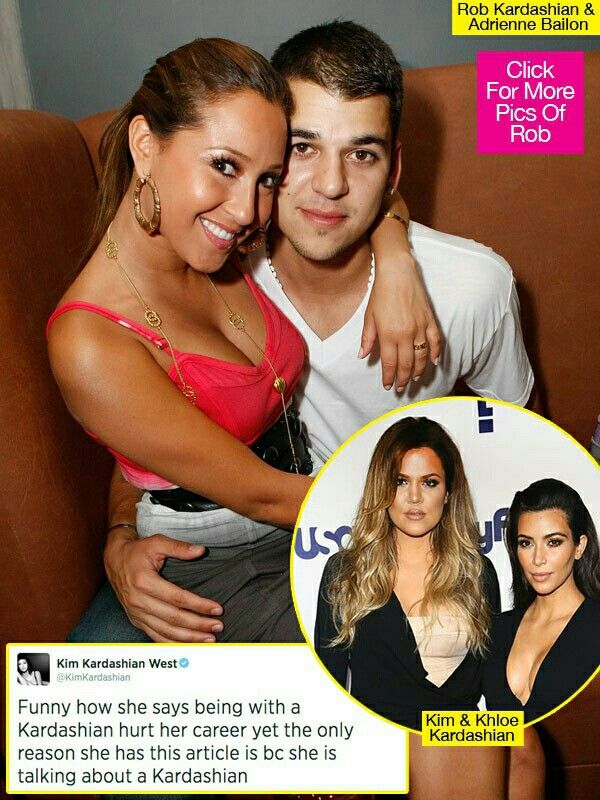 "When I had Rob Kardashian, when I danced with him or Jack Osbourne, it was awesome because people were like: 'Oh, these people are going to be gone by week two, week three,'" Burke told People in 2016. "And then we take them all the way to the finals and you get more credit for actually doing that than winning another [Mirror]ball." 
After clinching second place on the show, Rob faded from the spotlight and began to gain an excessive amount of weight, yet Burke didn't see the change as a cause for alarm. "Look, everyone fluctuates," Burke said of Rob. "I'm surprised that he's making it a bigger deal than it is. I think that's it's fine."
Keep up with your health
While singing his praises, Burke expressed her confusion as to why Rob felt he had to remain out of the spotlight for so long. "Why does he have to go into hiding or why isn't he coming out? I think it's not a big deal," the Dancing With The Stars pro shared. "I know Rob really well, he's a normal guy and he's so sweet, and I just don't think that he has anything to be insecure about.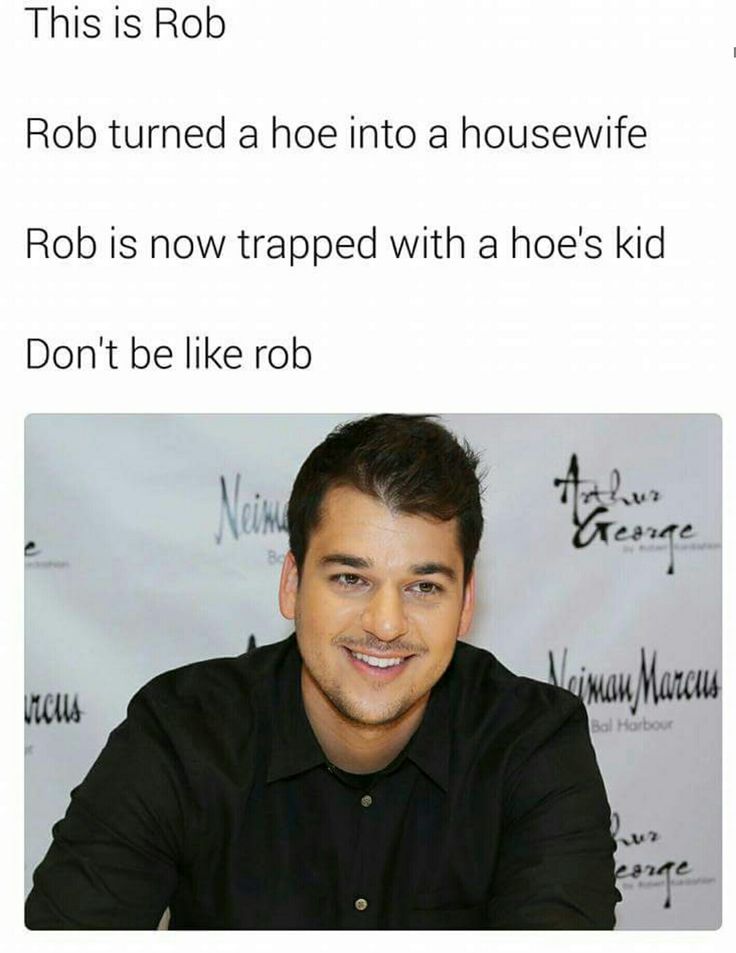 "
While Burke wasn't too concerned about Rob's physical changes, she did acknowledge that he needed to be accountable for health reasons. "I say: 'Just own it Rob, get out there.' I think with Rob and his situation he can definitely come out and own it a little more," she said. "It just happens, it's not like he's so obese he can't walk.
He's good. He's chill. I say: 'Own it, but still be healthy.' Obviously if he's not healthy there's something wrong."
With Rob's reported recommitment to his health for 2020, fans will hopefully be seeing the youngest Kardashian more often!
How far have the actors of The Big Bang Theory progressed in school
Kevin Winter/Getty Images By Mariel Loveland /May 13, 2019 9:41 am EDT/Updated: May 30, 2019 3:55 pm EST
It's no secret that smarts are the main highlight of The Big Bang Theory. Not only does the CBS sitcom center around an inept group of PhD physicists and aerospace engineers (excluding the blonde Penny moments), but the series has cameos from current experienced intellectuals. Think: Ira Flatow, famous science radio host, and Bill Nye, kids' favorite scientist of the 90s.
While guest comedy stars have some major real-life credits, most The Big Bang Theory Actors don't have the same academic prowess as their characters.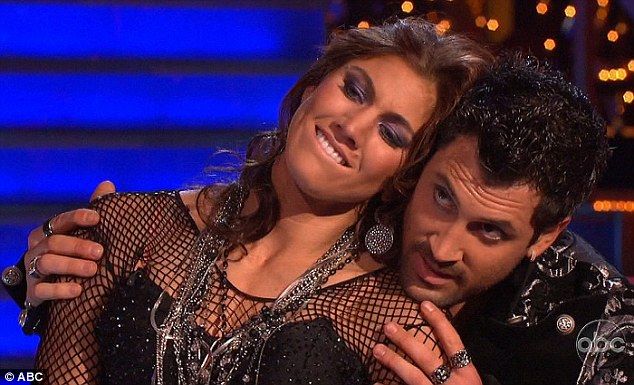 In fact, the show had to hire a real physicist to make sure they got the gags right. In accordance with nuclear power reactor , UCLA Professor David Salzberg is tasked with fact checking and a wealth of technical material.
When it comes down to it, the cast is pretty good for themselves, whether they're neuroscientists or high school dropouts. They are among the highest paid actors on television, regularly topping Forbes lists. How much does it really matter if Jim Parsons only has one master's degree and not Sheldon's double PhD if he's still a multimillionaire?
That's how far the cast of The Big Bang Theory got to school - from lessons to earning a doctorate.
Kaley Cuoco's prom night was a bit of a high school musical
Rich Fury / Getty Images
Kaley Cuoco is not a dumb blonde in real life.
Although the actress never went to college, she was a bit busy being a sitcom star to immerse herself in the world of higher education. Instead, she finished school early and finished high school. Forbes' list of highest paid television actresses.
In an interview with Parade , , Cuoco admitted that her early career, which began with a Barbie commercial, made her "a bit of an outcast" at school. Her classmates thought she thought she was cooler than them, so she decided to leave and start homeschooling in fifth grade. The decision made her "much happier." By the time she was 16, she had completed her high school diploma, according to CBS ,
Since leaving high school, Cuoco has had time to focus on her role in the ABC comedy 8 Simple Rules. Although she never attended a traditional high school, the actress got a little bit of a typical high school experience when Ashley Tisdale asked her to prom - she just didn't go the way she hoped.
Let's be real: does prom really live up to the hype?
"I wore something simple to be understated," she said Parade. "But those terribly mean girls said, 'Oh, you think you're going to the Academy Awards in your classy black dress?' "Honestly, I was just glad to know that I was not in this school.
Johnny Galecki went to high school for four hours
Tommaso Drowning / Getty Images
Dr. Leonard Hofstadter received his doctorate at the mature age of 24. In real life, the actor who portrays the experimental physicist on screen only did it one day in high school - and it wasn't even a full day. In an interview with Time Out Chicago, Johnny Galecki revealed that he dropped out "in the middle of eighth grade" after years of avoiding classes at all costs. He went to high school for only four and a half hours.
---
ryan seacrest girlfriend 2016
---
"In Chicago public schools, I could hide all day in a class of 40+ kids.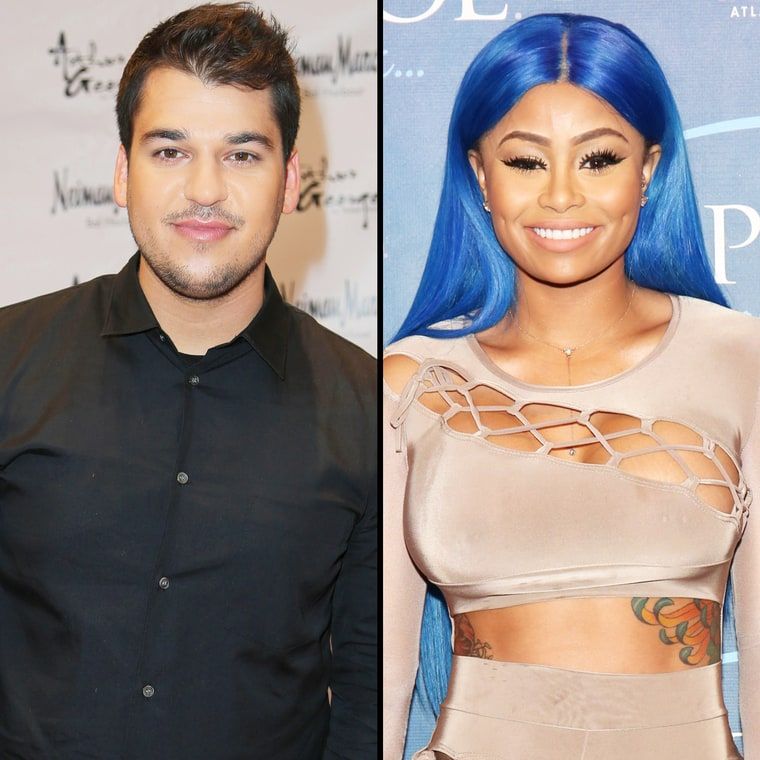 When there was a long separation in third grade, I went to the bathroom for 45 minutes and no one raised an eyebrow—every day at the same time, just to avoid it," he said. Time expired.
Galetsky may not have a mathematical brain for the physicist he portrays The Big Bang Theory But he always had street minds. At the age of 14, the star was living all alone in a studio apartment in Burbank while working on a sitcom. American dreamer, his first big break. His family spent nine months in Long Beach before returning to Chicago and he stayed behind to focus on his acting career. Today you can find this high school dropout at Forbes' 2018 list of highest paid television actors.
Jim Parsons is a real master of the stage
Neilson Barnard / Getty Images
Dr. Sheldon Cooper was a real prodigy. He started college when he was 11 years old and had completed his PhD by the time most kids had their first kiss.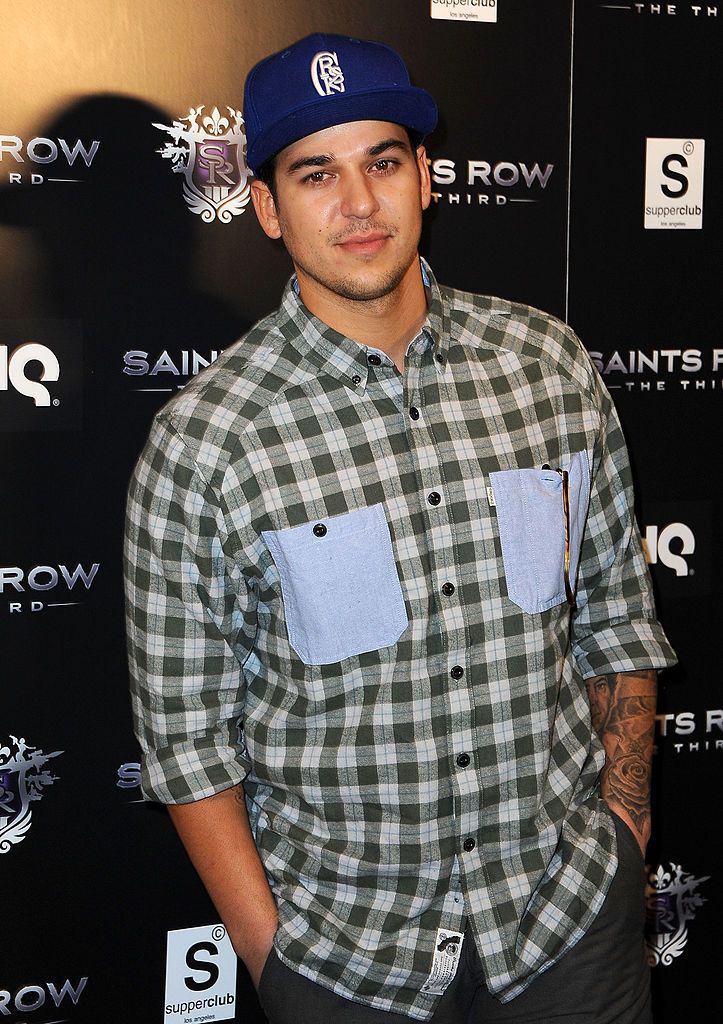 In fact, he has two doctoral degrees and two master's degrees - basinga! While Jim Parsons may not have pursued a doctorate as a teenager, he has a master's degree that has helped him refine his craft.
In a segment on Entertainment Tonight Parsons' mother revealed that her son knew he wanted to be an actor from the age of three. To achieve his dreams, he was overly focused on his education and training, but it was his parents who pushed him to take his craft and study his master's degree seriously. "[My parents] used to ask me questions like, what do you do to get real financial results? Do you know what your next step is? Whatever it is, he said0011 nuclear power reactor , "What brought me to graduate school."
---
tory spelling 2019
---
According to parade , Parsons received his bachelor's degree from the University of Houston and his master's degree in classical theater from the University of San Diego.
Parsons was 27 years old when he was in graduate school - about 10 years old when Sheldon received his Ph.D.
Mayim Bialik can just play himself on show
Alberto E. Rodriguez / Getty Images
Mayim Bialik is the only The Big Bang Theory actor who could completely stand up to an on-screen neuroscientist. In contrast to following his fellow baby star down the path of DUI and bankruptcy, Bialik earned a PhD in neuroscience.
Bialik's path to education was unconventional. In 2017, she told National Geo that she was inspired by her junior physics teacher but dropped out of regular school in favor of on-set training between the ages of 14 and 19.years because she starred in the popular sitcom Blossom. Even then, the actress knew that she wanted to go to college.
According to CNN , Bialik sent it to Los Angeles right after Blossom finished in 1995.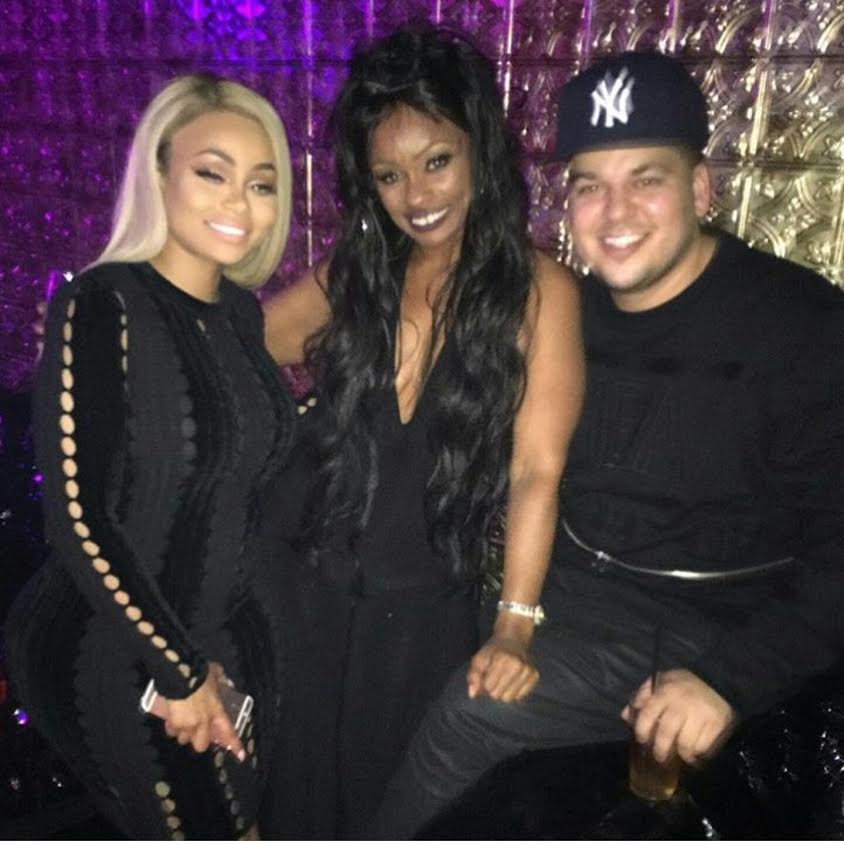 She received a bachelor's degree in neurology, Hebrew and Judaic studies. During her Ph.D. research, she studied "obsessive-compulsive disorder in people with Prader-Willi syndrome" and studied the way the hypothalamus secretes oxytocin and vasopressin. She later used this knowledge to write a book about the hormones involved in bonding between children and parents.
Although Balik may be a scientist, she gave up her life to return to show business. What for? Hollywood is just Easy for moms. "It was exciting to get my PhD in 2007," she said. National geography. "But in terms of time to raise my two sons, the flexible life of an actor was better than the long hours of a research professor."
Simon Helberg was from New York University
Michael Locisano / Getty Images
Simon Helberg didn't go as far into school as his The Big Bang Theory character Howard Wolowitz. The actor did not follow the path of Mayim Bialik and became an aerospace engineer until he played him on TV.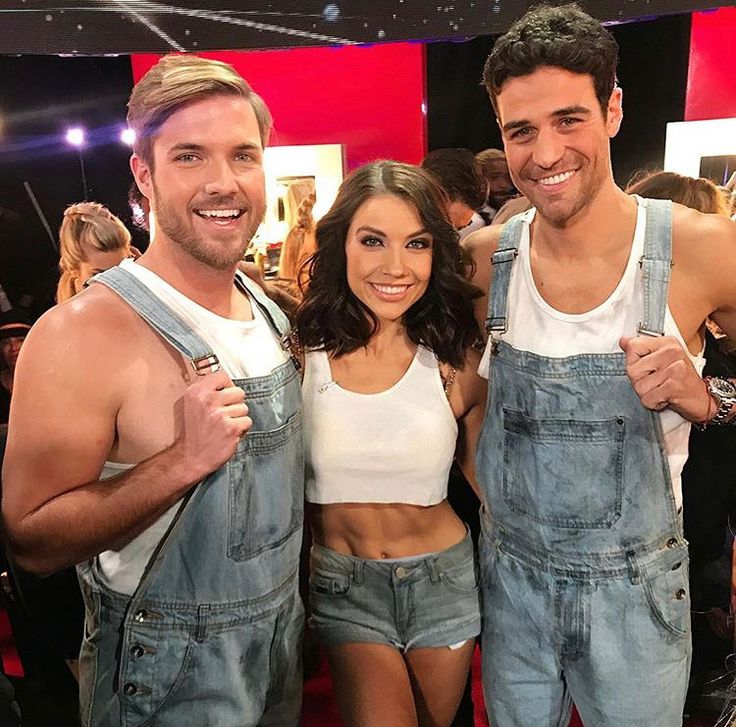 In fact, he didn't even graduate from college, but in real life he is a pianist. Yes, howard is really played the piano in all those scenes.
Before Helberg caught the actor's mistake, he led a rock and roll lifestyle. In an interview with Conan O'Brien, the Los Angeles-based actor revealed that he joined a "rock band" in eighth grade and would play on the Sunset Strip. In high school, the star studied jazz, where he brushed up on his piano skills before shifting gears and going to college for acting. Helberg attended New York University's prestigious Tisch School of the Arts, but never graduated. Despite this, he found the experience valuable.
"I didn't finish college and that's why I'm a weird little person, but it was one of the greatest moments of my life," he said in the Golden Globes Interview,
Kunal Nayyar's degree was his backup plan
Alberto E. Rodriguez / Getty Images
Kunal Nayyar may not be as much of an astrophysicist as Raj Koothrappali, but he's fairly well understood.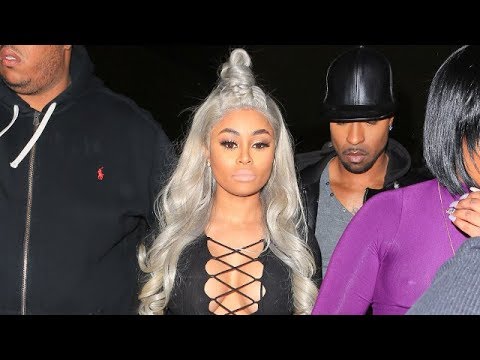 The actor has a multicultural background and attended high school in India. After graduation, he went to the States with the support of his parents - quite a bold move for a teenager.
"My parents really inspired me to leave home," he told British Airways (via India Today ). "I think they found that it was very good for me to grow as a human being. And I wasn't scared as much as I was excited, to be honest. I was 18 years old and I was going to a new country.
According to the Temple University Alumni Association, Star initially pursued a more traditional career at the University of Portland. He majored in business and took acting classes in his spare time. If acting doesn't work out, he'll always have a solid degree to go back to. Luckily, Nayyar never needed a Plan B. His acting hobby turned into a full-time career when the star won the Mark Twain Award for Comic Brilliance and a scholarship to the Sundance Theater Lab. Upon completion, his undergrad Nayyar pursued MFA while operating in the Temple.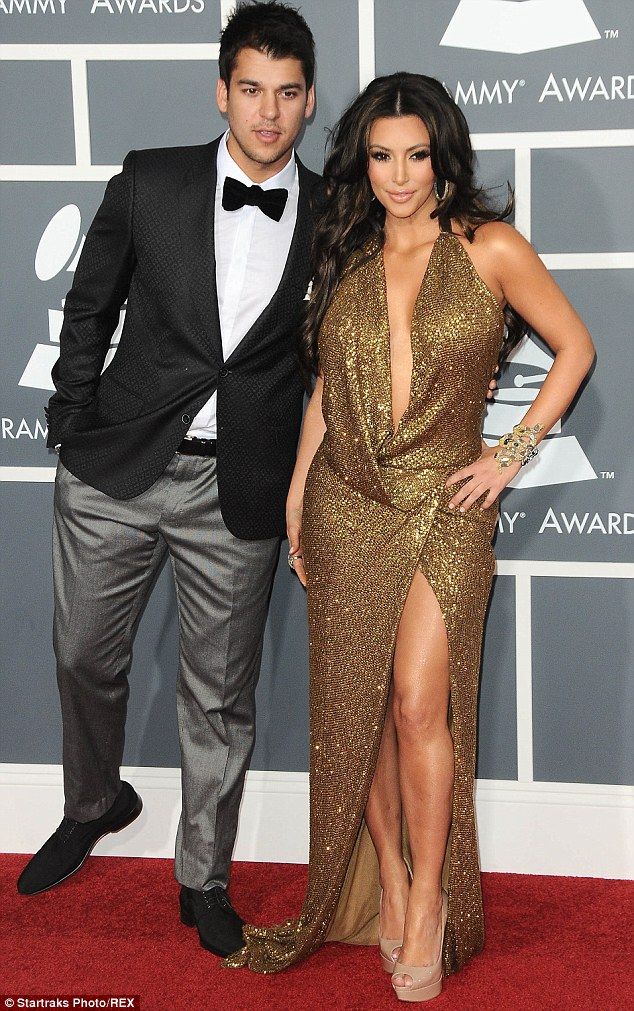 Today he ranks at Forbes' list of highest paid television actors.
Melissa Rauch is not a waitress
Alberto E. Rodriguez / Getty Images
Melissa Rauch has more in common with her Cheesecake Factory waitress heroine Bernadette Rostenkowski-Wolowitz, which you might think, but it's not a degree. Rauch is a born Jersey girl, which means she spent a good part of her teenage years at the mall. While she did not explicitly indicate an attachment to overpriced tortillas and cheese-based desserts (Cheesecake Factory is a mall staple in Garden State), she measured her success in Wetzel pretzels, not dollar bills.
---
n Kelly Brother Jail
---
"I remembered that when I first had a little success on TV, I would come home and the Wetzel Pretzel guy would give me one for free," she said. NJ.com , "And then that show was canceled and when I got back – well, if I wanted a pretzel now, I had to pay for it.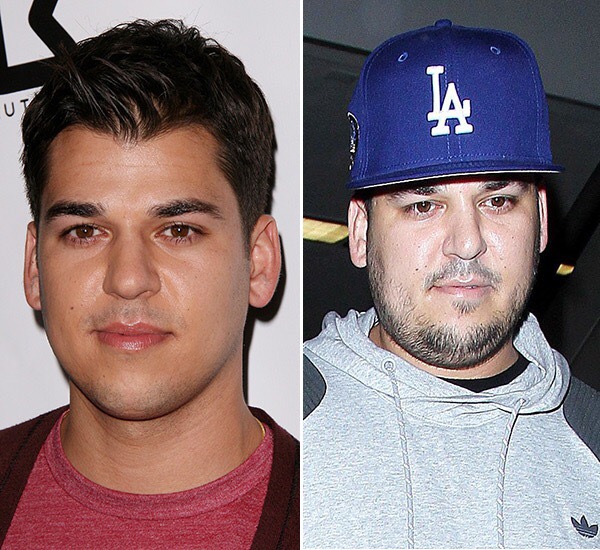 And it was devastating.
Fortunately, Rauch had a college education to return to. According to the same issue, the star had a typical suburban Jersey childhood - going ashore, taking dance lessons and attending an art camp at Brookdale College. When she graduated from Marlborough High School she went to Marymount Manhattan for acting, where she developed her writing skills. This led her to create a one-woman comedy show, Miss Education Jenna Bush. The show was a hit, she moved to LA and acting was from episodes True Blood to I love you dude bit part - started to ooze
Kevin Sussman came out of the dotcom bubble
/ Getty Images
Staten Island has brought many treasures to the world - the Wu-Tang Clan, the Staten Island Ferry Bar, Pete Davidson and at least a quarter of Jersey Shore throw. It also brought us Kevin Sussman, who embodies The Big Bang Theory the likeable (and vaguely subdued) comic book store owner Stuart Bloom.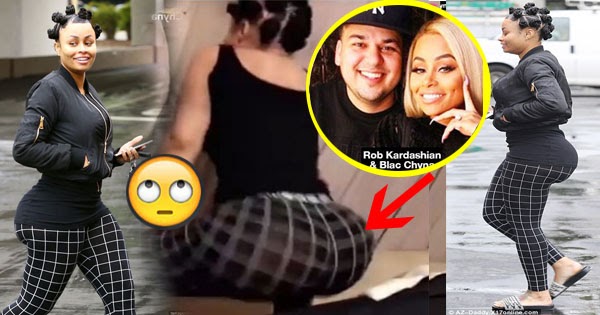 Like Bloom, who went to Rhode Island's prestigious design school, Sussman also studied at an art college. According to Staten Island Live , the star graduated from New Dorp High School and attended Staten Island College in her home area for a year. From there, he moved on to the American Academy of Dramatic Arts, a prestigious acting school in Manhattan that boasts alumni like Grace Kelly and an MTV original. Jackass, Johnny Knoxville
Sussman's acting success was not immediate after receiving his bachelor's degree. He had an apprenticeship with actress Uta Hagen, then joined the adult workforce as a computer consultant (what you would expect from one of his The Big Bang Theory pals). He worked in technology during the day and filmed television commercials when he could.
"I fit the bill for the dot-com boom - I had big crazy hair," he said. Staten Island Live. As soon as his day job got in the way of his audition, he completely immersed himself in acting.
John Ross Bowie has a degree in English
CBS
John Ross Bowie, who portrays physicist Barry Kripke, was hardly an actor. Initially, he did anything but work as a high school teacher, copywriter, and bassist for the 90s punk band Egghead. It took him years to recognize his true passion and take the plunge.
---
mimi hall travis alexander
---
"I grew up in a theater district in New York that actually discouraged me from becoming an actor because I knew so many people who struggled with it," he said. Spectrum , "Eventually I realized that I had to at least make an attempt, otherwise I would never have forgiven myself. I was 28 years old before I started making money from it.
In many ways, Bowie had what it took to become a professional writer (which he still talks about if you check him out IMDb credits). According to TCM , Actor received his degree in English from Ithaca College, where he worked at the college radio station.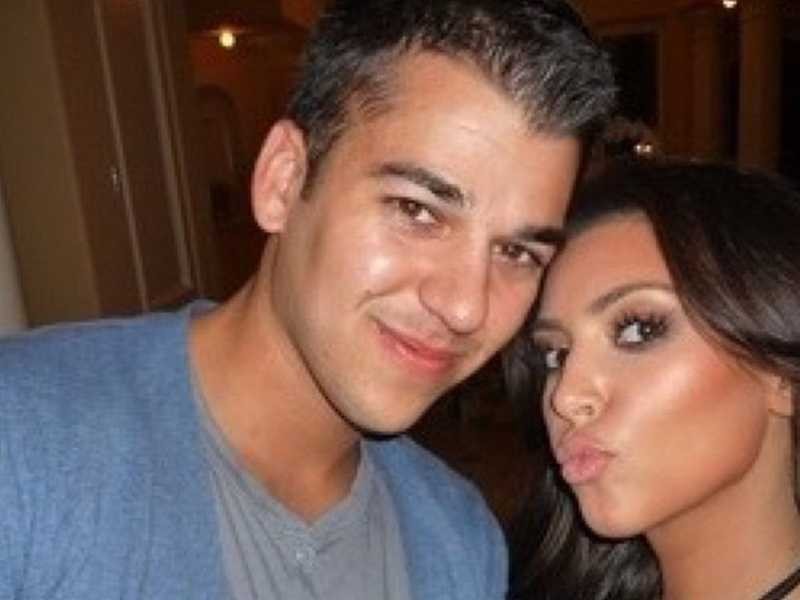 In 1998, he enrolled in acting classes at the Righteous Citizen Brigade Theater in New York City and began performing around the country with his comedy troupe. Cue TV commercials and a small role in 2000s Road Trip. Playing a waiter in a smutty comedy, the star has managed to cement a steady career in the world of TV acting, including his starring role in Silent, and his recurring role in The Big Bang Theory.
Laura Spencer received her bachelor's degree
Jason Kempin / Getty Images
Laura Spencer was arguably the busiest actor during her three years as Emily Sweeney The Big Bang Theory. She double duty as Raj's love interest, portraying Jessica Warren on Bones. The on-screen dermatologist may not have gone to medical school or studied forensic anthropology like the whip-smart characters she portrays, but she has a bachelor's degree in acting.
Spencer attended the School of Drama at the University of Oklahoma and graduated from BFA in 2008.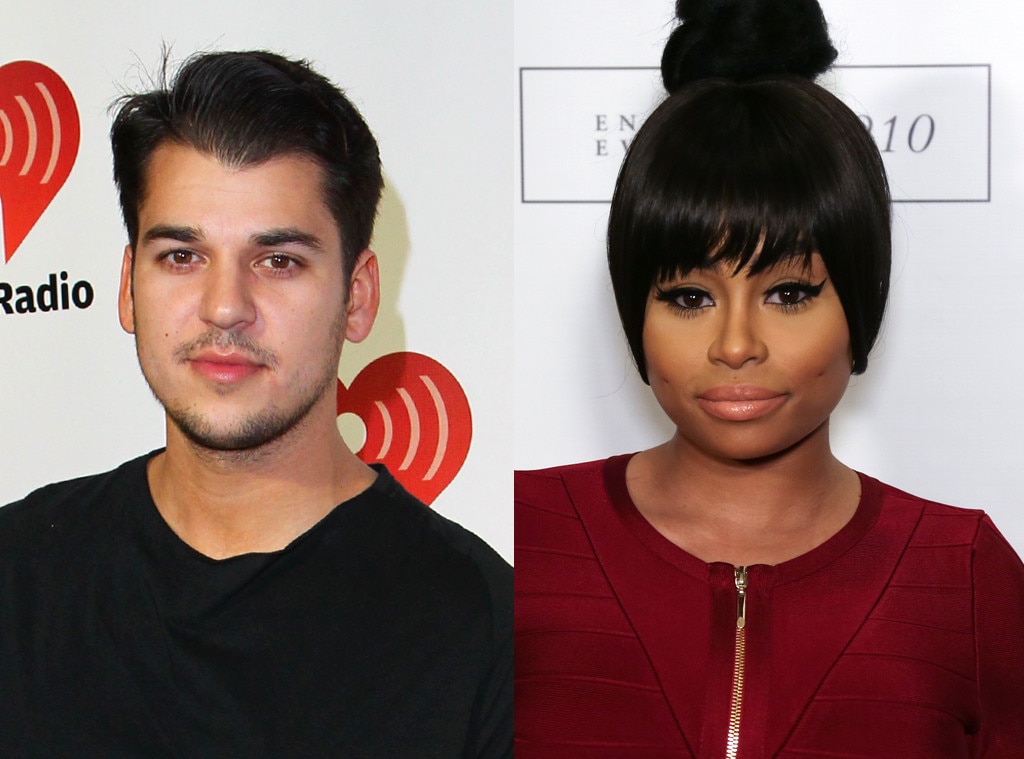 It was there that she met a casting director who helped her realize that her Hollywood dreams weren't too far off the mark. "I got the chance to take some on-camera lessons when I was in school and met a casting director who briefed me in some detail before I moved to Los Angeles," she said. backstage , "It made Los Angeles feel like an Oklahoma native and not have a family that was in the industry."
Spencer has since had roles in TV Series Like The Lizzie Bennet Diaries and Switched at Birth Beyond The Big Bang Theory Big Break.
Rati Gupta chose dance over medical school
Alberto E. Rodriguez / Getty Images
Rati Gupta has only recently started to see big Hollywood success after her The Big Bang Theory debut in 2018. Star admitted in 2014 's charm of the interview is that she didn't really get the lead roles and it was hard for her to break into TV.
"The first wave of auditions is going to your stars," she said. "The second wave is going to established actresses who have top agents or have been starring for a long time. I am the third wave. I like to call special commands. Networks call us when they realize that there are no minorities in their composition, so they need an ethnic choice. Any minority. They do not care.
Luckily, Gupta has an education to fall back on, although all of Hollywood seems to work very well for her. According to a 2019 Chicago Tribune article, Gupta was an "academic nerd" who planned to attend medical school. She was even her high school's salutator. Before moving to Hollywood, she took a foundation course at Northwestern University and majored in psychology and dance.
Ultimately, Gupta decided to pursue a career in dancing instead of going to medical school. She moved to Los Angeles where she became a coveted hip-hop dancer (you can see her in videos for Lupe Fiasco and Flo Rida) and the rest is history.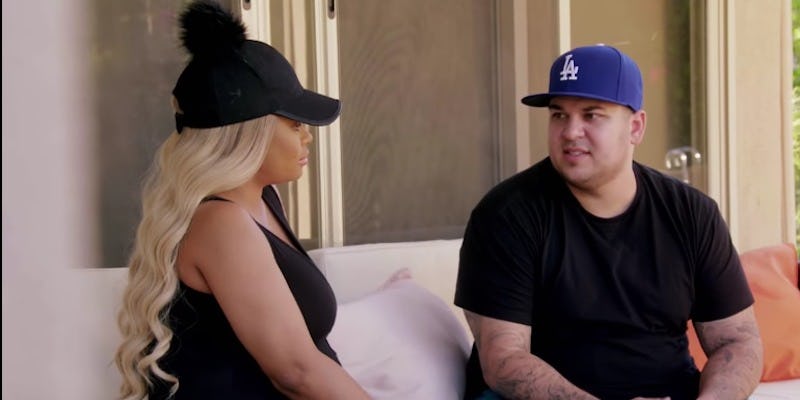 Rob Kardashian Bio, age, height, weight loss, sisters, daughter, family
Famous People In The Usa
Rob Kardashian biography
Rob Kardashian (Robert Aurtur Kardashian is an American businessman and television personality. He is well known for being one of the Kardashian siblings and was on the family reality show Keeping Up with the Kardashians. He also appeared in KUWTK spin-off with his ex-girlfriend Blac Chyna
Rob Kardashian Age
Rob Athur Kardashian is 33 years old as of 2020. He was born March 17, 1987 in Los Angeles, California. He celebrates his birthday every March 17th.
Rob Kardashian Education
Kardashian entered the school of business. Marshall University of Southern California and graduated in 2009.
Rob Kardashian Father
Kardashian's father, Robert George, was a lawyer well known for defending O.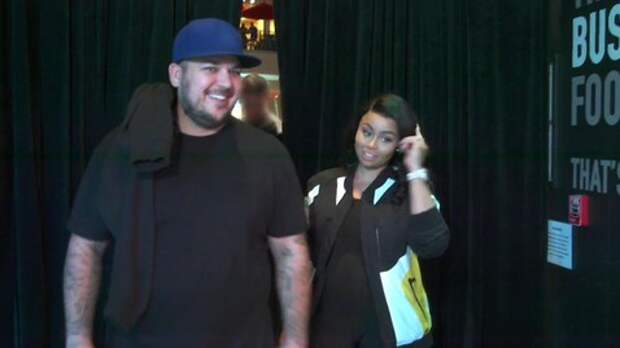 J. Simpson as his attorney during his 19-year-old murder trial95 year. He died in September 2003 after succumbing to esophageal cancer.
Rob Kardashian Family
He was born to Kris Jenner and the late Robert Kardashian. He has three sisters, two half-step sisters, and three half-sisters after her mother married Caitlyn Jenner (before Bruce Jenner). He is the uncle to his sister's children: Northwest, West Chicago, West Psalm, St. West, Penelope Disick, Mason Disick, Rain Disick, Stormy Webster, and Faithful Thompson.
Kardashian Photo of
Sisters Rob Kardashian | Siblings
His sisters are Kim Kardashian, Kourtney Kardashian, Khloe Kardashian, Kendall Jenner and Kylie Jenner. His half-siblings are Burton "Bert", Brandon, Brody and Casey.
where is Lisa Villegas
Rob Kardashian's daughter
Rob's daughter's name is Dream Renee Kardashian. She was born on November 10, 2016 in Los Angeles.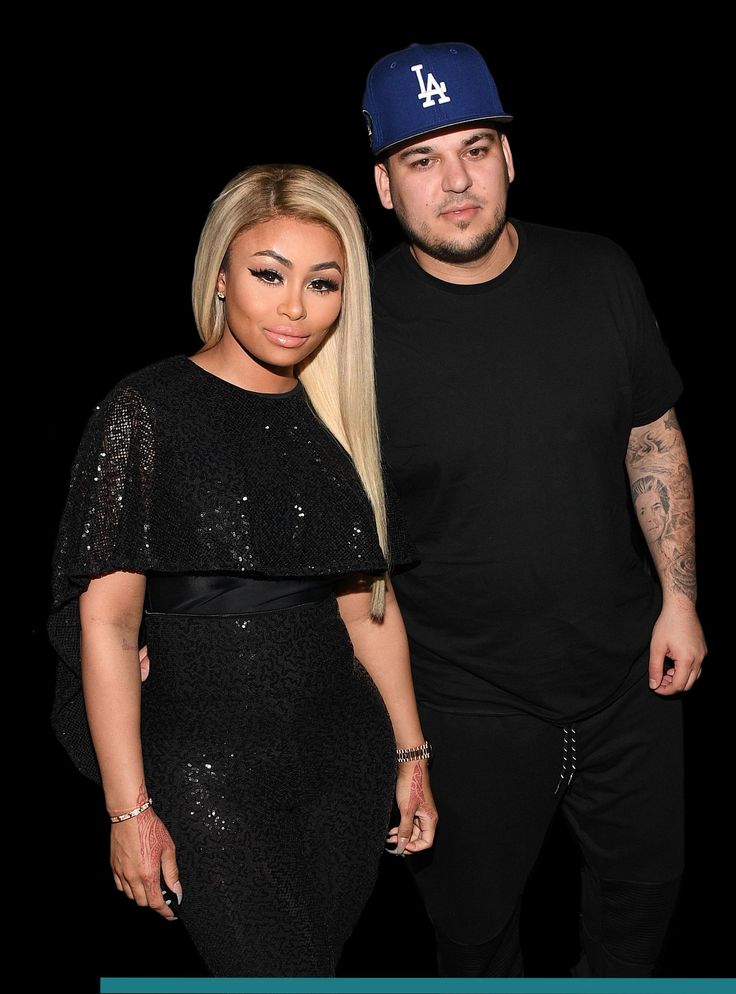 Rob Kardashian Black China
Black China and Rob started dating in January 2016. After three months of dating, Chyna announced that they were engaged through her Instagram. The couple later announced in May 2016 that they were expecting their first child together. Their daughter, Dream Renee Kardashian, was born on November 10, 2016 at Cedars Sinai Hospital in Los Angeles. The couple began having relationship problems and announced that they had separated on December 17, 2016.
A few days later, Rob and China got back together, but in February 2017 they broke up for good. In a fit of rage, Rob posted candid photos of Chyna on his Instagram page, claiming that she had been cheating on her, which resulted in his account being removed from Instagram.
Body Facts & Measurements
Here are some interesting facts and measurements you should know about Rob.
Full name: Rob Avtur Kardashian
Age / How old?: 33 years old
Date of birth: March 17, 1987
Place of birth: Los Angeles, California
Education: School of Business. Marshall University of South California
Birthday: March 17,
Nationality: American
Father name: Robert George Kardashian
Mother Chris

336 Five sisters and three half-siblings

Spouse: Was engaged to Blac Chyna
Children/Children: One dream daughter Rene
Height/How tall?: 903 36 inches (1.85 inches) meters)
Weight: Average
Profession : Business person, Reality TV Personality
Net worth : $10 million
Rob Kardashian 60010 As a businessman and broadcaster, he has been able to accumulate a net worth of $10 million.
Rob Kardashian Height and weight
Kardashian is 1.85 meters (6'1") tall.
Is Nolan Gould related to Alexander Gould?
Loading.
.. Loading...
Rob Kardashian lost weight
Rob fell into a depression that led to him gaining weight, which he avoided at her sister's wedding to Kanye West because he was body conscious. He also left their family reality show and won't be seen in public for years. However, he feels well after the birth of his daughter, who inspired him to take care of his health. His sisters also revealed that he worked out continuously to manage his weight.
Rob Kardashian Socks
In 2012, Rob launched a line of luxury socks called Authur George. He got his name from his middle name and his father's name. In 2018, Rob had to sell 50% of his company to his mother in exchange for her investment capital to keep the sock line growing. His sisters, who are more famous, help him promote his line on their social media pages.
Rob Kardashian Adrienne Baylon
Adrienne Balon and Kardashian dated for almost two years from 2007 to 2009. All of their relationships have been documented on the KUWTK family show.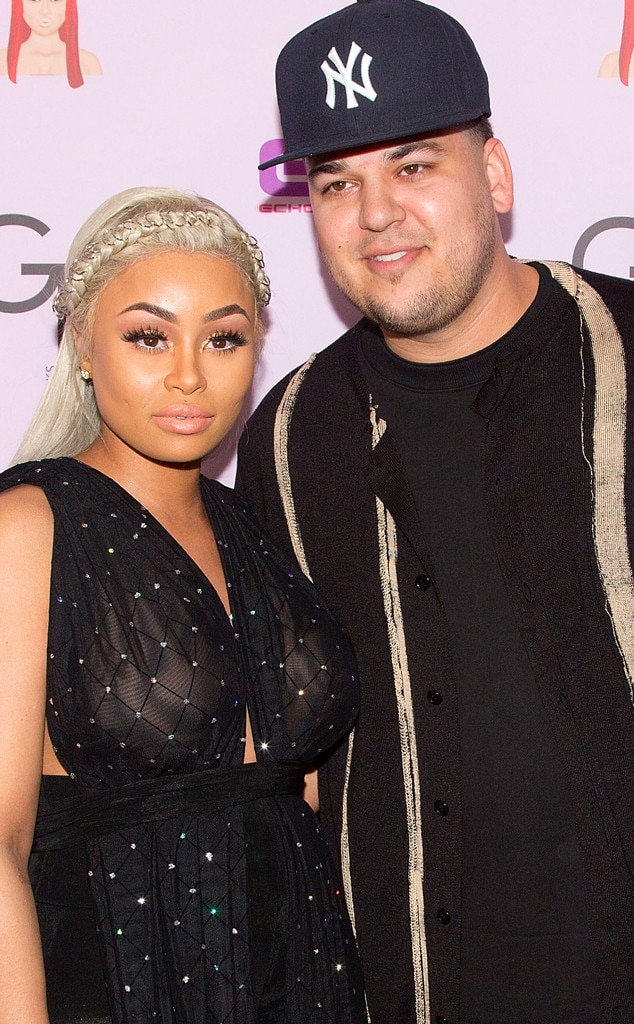 Adrienne is a singer, talk show host and actress who is currently co-hosting The Real. She is married to Israel Houghton, an American singer.
Rob Kardashian Natty Natasha
Natty Natasha and Kardashian appeared to be dating after months of flirting on Twitter. Her sister Khloe was also shocked when she commented on their flirtatious comments on their twitters. However, they are not dating, but just good friends.
Rob Kardashian's house
In 2016, his mother, Kris Jenner, bought him a $2.3 million house in Calabasas. The house has already been sold.
Rob Kardashian Rita Ora
Musician Rita Ora and Kardashian dated briefly between October and December 2012.
Rob Kardashian is half dead | HWD
created the clothing brand Half Way Dead. Her sisters helped him promote his brand, which sold out hours after it went on air. The brand consists of hoodies, T-shirts, sweatpants and sweaters. Diamond's team explained what Halfway Dead means;
"Halfway Dead is the balance of everything: happiness and sorrow, victory and defeat, life and death. " This is your feeling of the golden mean, right? You are neither alive nor dead »

Wendy Crujson net worth
Rob Kardashian Shows
Keeping Up with the Kardashians
Rob and Chyna
Dancing With the Stars
Who is Rob Kardashian?
Rob is an American businessman and television personality. He is well known for being one of the Kardashian siblings and appearing on a family reality show called Keeping Up with the Kardashians.
How old is Rob Kardashian?
Rob was born March 17, 1987 in Los Angeles, California.
How tall is Rob Kardashian?
Kardashian is 1.85 meters (6'1") tall.
Is Rob Kardashian married?
No, he was in a relationship with model Blac Chyna but broke up after a year. They have a daughter named Dream Renee.
What is Kardashian's net worth?
As a businessman and broadcaster, he was able to accumulate a net worth of 10 million dollars.