How do you mash potato dance
Wednesday "Mashed Potato" dance scene and comparison explained
Ever since the release of the Netflix Addams Family series in November 2022, it's been Wednesday every day of the week. The series has grown to become the platform's biggest success story of the year, with Variety reporting that it earned more hours viewed in its first week than Stranger Things 4.
Co-created by Alfred Gough and Miles Millar, the first four episodes were directed by Tim Burton, who also serves as an executive producer.
Of course, Wednesday Addams was already a beloved and iconic character, but audiences have hailed and championed Jenna Ortega's fresh portrayal no end, immersed in the character's first year at Nevermore Academy.
As more details of the series continue to be discussed, some fans have turned their attention toward the Wednesday "Mashed Potato" dance, so let's dive in.
Wednesday © Netflix | Vlad Cioplea
Wednesday "Mashed Potato" dance scene explained
In episode 4 of Wednesday – titled Woe What a Night – Wednesday attends the school dance and, as smoke fills the dance floor, she decides to exhibit a dance routine that has taken audiences and TikTok by storm.
There has been a trend of fans imitating the dance and sharing their attempts with their followers.
However, some viewers have pointed out that the dance sequence features a move referred to as the "Mashed Potato" dance. It was a popular craze back in 1962 but was made famous by James Brown in 1959, as he used to perform the move at his live concerts.
The dance is reminiscent of the twist and has been referred to in song lyrics since its popularity in the sixties.
Audiences are arguing that Jenna utilizes the move into her iconic dance scene, just as Lisa Loring did playing Wednesday in the original The Addams Family series that ran from 1964 to 1966.
You can see both actresses perform the move in the below Instagram post with Jenna's incorporation of it paying homage to the classic series.
This content could not be loaded
View Instagram Post
'I choreographed that myself'
Jenna recently opened up to Netflix about the dance sequence.
"I actually felt really insecure about this," she revealed. "I choreographed that myself, and I think it's very obvious that I'm not a dancer or choreographer."
Elaborating on this during an interview with Vulture, she addressed some inspirations: "I just pulled inspiration from videos of goth kids dancing in clubs in the '80s. Lene Lovich music videos, Siouxsie and the Banshees performances, and Fosse. I feel like I gained a new level of respect for that line of work."
Wednesday fans react
A handful of fans have already acknowledged the "Mashed Potato" dance in Wednesday on Twitter.
Check out a selection of tweets:
This content could not be loaded
I've seen @jennaortega's brilliant Wednesday dance a half dozen times now, and I JUST saw that she incorporated the mashed potato foot shuffle from the Addams Family tv series. 🤯https://t.co/icATNs7clE

— Robert O'Brien (@AFKnight22) December 8, 2022
View Tweet
This content could not be loaded
Netflix's #Wednesday Spoilers :
So happy to hear Fred Armisen's subtle impression of Jackie Coogan channeling Curly Howard.
And wot joy to see a half-second of Wednesday doing Lisa Loring's Mashed Potato, though 2 seconds more would've been even better.
It's the little Things. pic.twitter.com/gRba7HcCQ9

— tygerstripes (@justkyla) November 29, 2022
View Tweet
Wednesday is streaming exclusively on Netflix.
In other news, How did Abigail Spencer meet Meghan Markle before Suits?
It's Mashed Potato Time! – Allison's Written Words
It's hardly the latest, it might be the greatest…and the name makes you hungry for a certain starchy food…
First Things First…
As we bring fad dance month to a close, we've danced the Macarena, felt the shocking (!) energy of "The Electric Slide, ran in place, and did a dance after a guy named "Freddie."  Four dances, some of which have, despite the distinction of being a fad in their time, are still done at celebrations in 2019.  Not by everyone, but by the ones who aren't afraid to embarrass themselves.
Like me.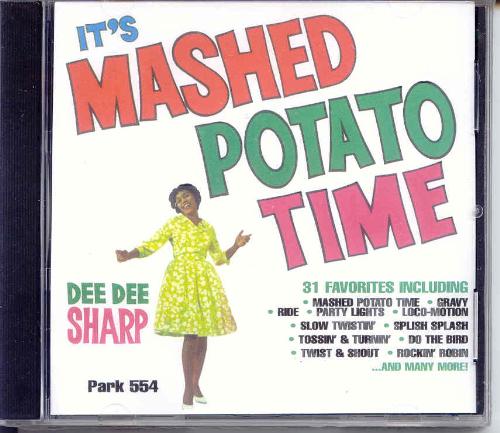 I did the Running Man at a wedding once (not mine), as well as The Electric Slide at my wedding.  As for Macarena, I specifically asked for that song not to surface on the playlist.  And forget Freddie, I'm not quite that coordinated.
Trust me, it would wind up looking something totally different.
We're staying with the 1960s this week, to a dance that was popular just a few years before Freddie did the dance he self-titled.  I've mentioned this one a few times in equal parts because I featured the song that coined the dance on Music Monday, and also because I talk about Troop Beverly Hills alot.
Guess what's getting mentioned again?!
It's The Latest, It's The Greatest…
The Mashed Potato started a long time ago…well, if you consider 1959 to be a long time ago, when James Brown created the move and sang about it.  However, it was 1962 when Philadelphia teenager Dee Dee Sharp sang a song about it, while referencing other songs where one could do the Mashed Potato dance.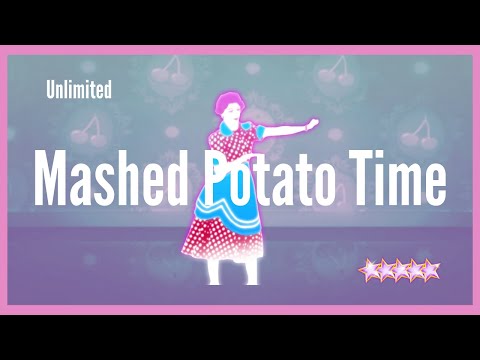 The dance took off that year, and like other dances featured this month, had a short life span…hence, it was a fad.
But of course, that leaves the really important question…
How Do You Do "The Mashed Potato"?
The Mashed Potato is a variation of The Twist (as created by Philadelphia's own Chubby Checker), and involves turning the feet inward from a heels touching position (if you're Ballet-mined, think standing in first position), so that the toes point toward each other.
The arms are elbows pointing out, and when you "click your heels together," elbows point toward the floor.
There's also a more ambitious move that actually involves lifting your feet off the floor, as seen in (you guessed it) Troop Beverly Hills…
Yeah, I feel uncoordinated just looking at this version!
"Mashed Potato Time" was not the only song that mentioned the dance, even though I'm convinced it was the primary one associated with the dance.  James Brown's "Mashed Potatoes USA," Nat Kendrick and the Swans' (with vocals by Carlton "King" Coleman) "(Do the) Mashed Potatoes," and of course the aforementioned Dee Dee Sharp's "Mashed Potato Time," as well as "Gravy (For My Mashed Potatoes)" all were inspired by the dance.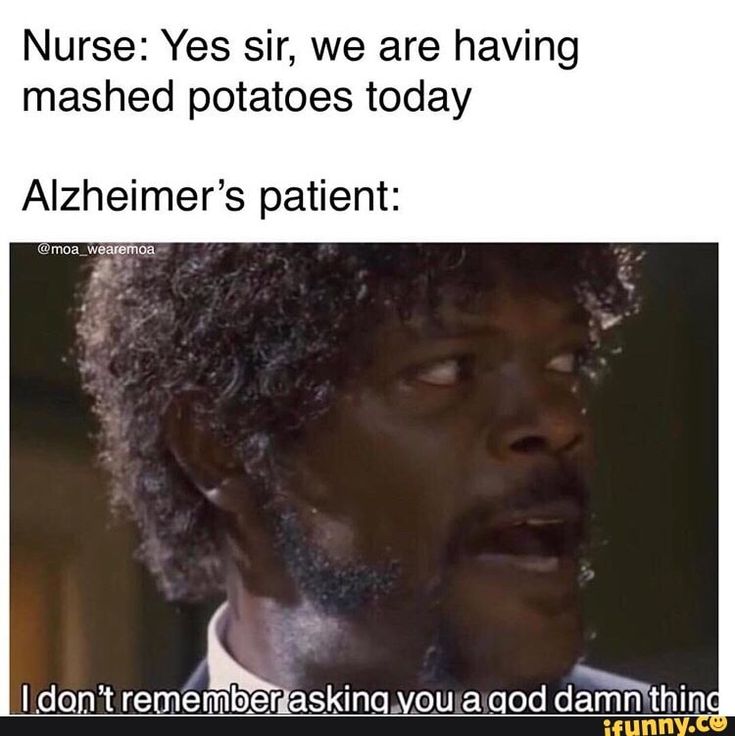 Upload via Classic Mood Experience
Upload via Alfis Mam
Upload via Marc Leroy
Fun fact about "(Do The) Mashed Potatoes" – James Brown originally recorded this song in 1959, but for contractual reasons, it was re-recorded by Nat Kendrick and the Swans.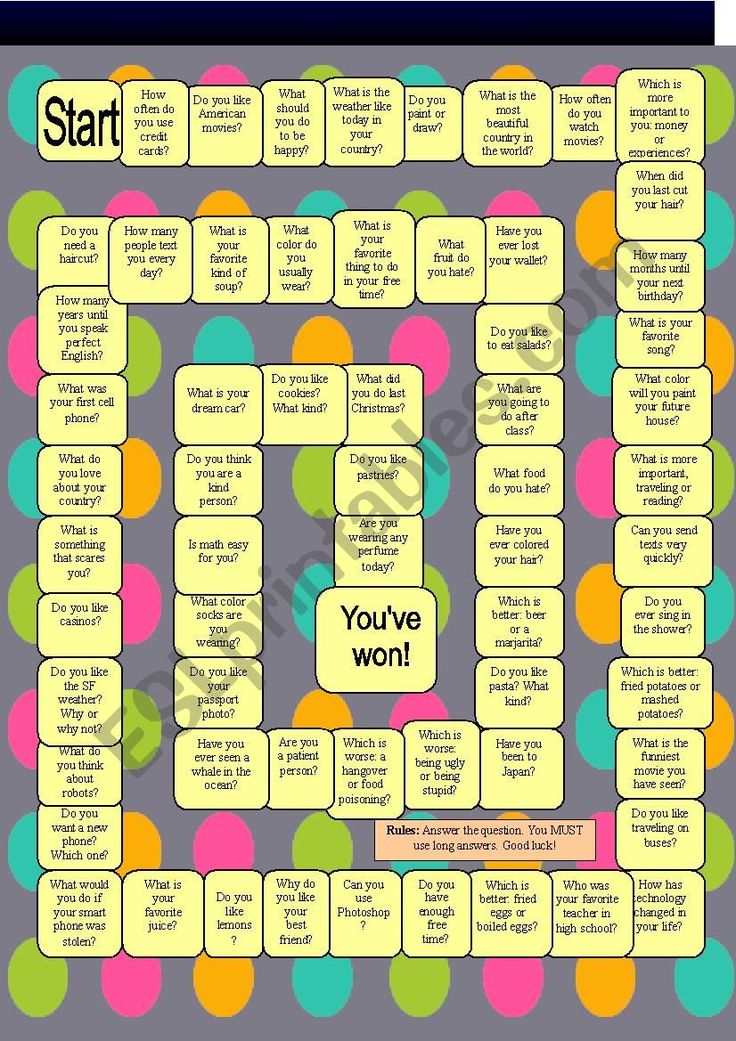 When The Mashed Potatoes Are Done…
As the popularity peaked and fell off after 1963, in Australia, the Mashed Potato found its way into 1964's "Mashed Potato" by Billy Thorpe and the Aztecs.  It's been mentioned in other songs, there's been variations (The Monster Mash dance is a variant of Mashed Potato), and of course, it was in Troop Beverly Hills.
And on the local television front, they're doing it!
Upload via asite4u2c
Upload via James Copeland
Like all fad dances, this was one born of a song, and stuck around long enough to make an impact, only to go away as quickly as it came in.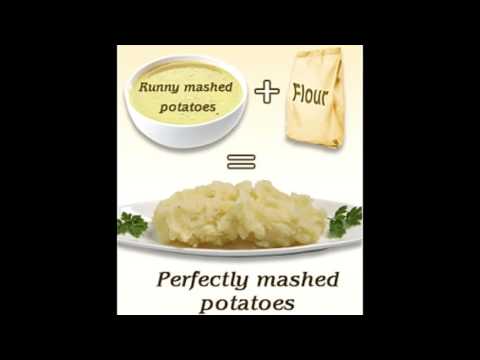 And Now, You!
Have you ever done (or witnessed) The Mashed Potato, or listened to any of the music associated with it?  Sound off in the comments below, or be social on social media!
As we close out fad dance month, I've already compiled the topics for next month's theme, which I will reveal on Monday evening at 8 pm EDT!
Be sure to stir those mashed potatoes (if you don't like lumps), and have a great day!
Like this:
Like Loading...
Oven baked potato puree with cheese recipe with photo step by step and video
Oven baked potato puree with cheese
Sorry, Javascript is disabled or not working . To work with most of the functions on our site, this is a necessary element. Contact your administrator to resolve this issue.
Composition/ingredients
3
Change composition
servings: nine0003
Step by step cooking
Cooking time:
1 h 20 min
PT1h30M
Step 1:

How to bake mashed potatoes with cheese in the oven? Prepare food. Butter take high-quality, natural, corresponding to GOST, without vegetable additives. Cheese choose hard, with a spicy bright taste. And also without milk fat substitutes.

Step 2:

Wash and peel the potatoes well. Cut it into pieces and fill with cold clean water. Take filtered or bottled water, from the tap it may have an unpleasant aftertaste that will affect the taste of the dish. Put the potatoes to boil over medium heat. When the water boils, reduce the fire and add salt to the water. Boil the potatoes until tender, 25 to 30 minutes, depending on the variety and size of the pieces. nine0003

Step 3:

Check doneness with a sharp knife, it should easily pierce the potatoes. Drain water from potatoes.

Step 4:

Mash the potatoes with a potato masher. Put butter in it. Continue mashing the potatoes until smooth along with the oil.

Step 5:

Grate the cheese on a medium grater.

Step 6:

Add the cheese to the puree. Stir, you can directly crush. nine0003

Step 7:

Beat the egg into the puree. Pepper.

Step 8:

Stir the egg into the puree. You should get a homogeneous thick mass. Taste it, add salt to taste if necessary.

Step 9:

Transfer the puree to a piping bag with a tip, mine is an open star. Line a baking sheet with baking paper. Place mashed potatoes on it in the form of "turrets" at a distance from each other.

Step 10:

Preheat the oven to 200°C. Bake the puree for 15-20 minutes until golden brown.

Step 11:

Remove the puree from the paper - this is easy to do with a spatula. Serve immediately - it tastes best when served hot. Bon appetit!
Be sure to wash your eggs before use, as even seemingly clean shells can harbor harmful bacteria. It is best to use food grade detergents and a brush.
nine0003
Root crops are best washed with a brush or hard sponge under running water.
Please note that every oven is different. The temperature and cooking time may differ from those indicated in the recipe. To make any baked dish successful, use the useful information about the features of the ovens!
What is this code for?
Attention! A special application must be installed on the phone / tablet.
Read more about this code."> nine0003 Recipes
Mature potatoes - 80 kcal/100g
Baked potatoes - 70 kcal/100g
Pucker puree - 380 kcal/100g
Boiled potatoes - 82 kcal/100g
Potatoes in the uniform - 74 9000 kcal/100g
Kurin egg - 157 kcal/100g
Egg protein - 45 kcal/100g
Egg powder - 542 kcal/100g
Egg yolk - 9000 352
kcal/100g
000666 kcal/100g
Dutch cheese - 352 kcal/100g
Swiss cheese - 335 kcal/100g
Russian cheese - 366 9000 Kcal/100g
cheese of Kostroma Kostroma Kostroma Kostroma Kostroma Kostroma Kostroma Kostroma Kostroma Kostroma Kostroma Kostroma " - 345 kcal/100g
Yaroslavsky cheese - 361 kcal/100g
Altai cheese 50% fat - 356 kcal/100g
Sovetsky cheese - 400 kcal/100g
Steppe cheese - 362 kcal/100g
Uglichsky cheese - 347 kcal/100g
Svekhonsky cheese - 350 kcal/100g
Lamber cheese - 377 9000 kcal/100g
APNCONCELLER cheese 50 % fat - 400 kcal/100g
Cheste cheese 50 % - 363 kcal/100g
Edamer cheese 40 % - 340 kcal/100g
cheese cheese with mushrooms 50% fat - 395 kcal/100g
Emmental cheese 45 % - 420 kcal/100g
Gauda cheese 45 % - 356 kcal/100g
AIADUUS cheese - 9000 364 9000 Kcal/100g
Cheese "House Blanc (semi -hard) - 360 kcal/100g
" LO SPALMINO " - 61 kcal/100g
Sea" etorki "(sheep, hard) - 401 9000g/100g
White cheese - 100 kcal/100g
Yellow fat cheese - 260 kcal/100g
Altai cheese - 355 kcal/100g
Kaunassky cheese - 355 kcal/100g
Latvian cheese - 316 9000g
Limburger cheese - 9000 327 9000 kcal/100g
Lithuanian cheese - 250 kcal/100g
Lake cheese - 350 kcal/100g
Gruyer cheese - 396 9000 kcal/100g
Black ground - 9000 255 9000 kcal/100g
Creamy oil olive oil 823 % - nine0006 734 kcal/100g
Amateur oil oil - 709 kcal/100g
Peasant oil unsalted - 661 kcal/100g
Peasant saline oil - 652 9000 kcal/100g
Great oil - 9000 869 9000 9000 9000 9000 9000 9000 9000 9000 9000 9000 9000 9000 9000 9000 9000 9000 9000 9000 9000 9000 9000 9000 9000 9000 9000 9 kcal / 100g
Salt - 0 kcal / 100g
Food calories:
Potatoes, Butter, Hard cheese, Eggs, Ground black pepper, Salt
How to cook delicious mashed potatoes: rules, secrets, unusual
December 18, 2020 Likbez Food
Regular mashed potatoes can be much better.
Try to make it even more tender and airy, change the taste, color and aroma. You will definitely like it.
Which potato is best for mashing
Choose starchy varieties for smooth and airy mashed potatoes. It is a round potato with a light brown skin and light flesh. Starchy potatoes are very soft during cooking, which provides a delicate texture of mashed potatoes. nine0003
Don't use red-skinned potatoes. It does not boil so much, and the puree may turn out with lumps.
What to put in mashed potatoes, except for potatoes
Classic mashed potatoes can not do without milk or cream. If you want the dish to have an exquisite flavor, add a few sprigs of thyme, rosemary or other herbs to the liquid and heat over low heat.
Another product that makes puree tasty and airy is butter. Do not feel sorry for him and do not be stingy when buying: the oil should be high in fat. Alternatively, you can take refined sunflower or olive oil. However, the taste of puree in this case will be slightly different.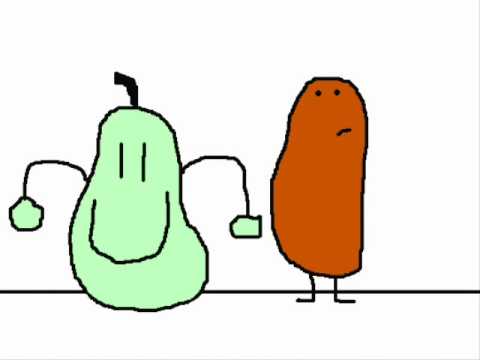 nine0003 Photo: Foodio / Shutterstock
Both milk and butter should be at room temperature. If they are cold, the potatoes will cool faster and the mashed potatoes will take longer to mix. Which means it can be sticky.
Some people add a few tablespoons of sour cream, mayonnaise, natural yogurt or grated cheese to mashed potatoes. You can also add a raw egg, fried onions or mushrooms for flavor.
If you want to give your mashed potatoes an unusual color, boil the potatoes together with beets, carrots or squash. nine0003
Fresh herbs add a special flavor to the finished puree. It can be mixed with the rest of the ingredients or sprinkled on a dish.
How to make mashed potatoes
Peel the tubers and cut them into equally large cubes. Thus, the potatoes will boil more evenly and faster.
Place the cubes in a saucepan and cover with cold water to cover them by about 1 cm. Season with salt and bring to a boil.
By the way, there is still some debate about when to salt the puree.
Some chefs salt at the beginning, others at the end, others after boiling water. The opinions of famous professionals were also divided about what water to put the potatoes in: cold or already boiling. nine0003
One thing is certain: the potatoes must be completely cooked. It is easier to check the degree of readiness with a knife. It should easily pierce a cube of potatoes.
Photo: pluckytree / Flickr
When the potatoes are done, drain the liquid from the pot, drain the cubes in a colander and dry them slightly. To do this, put them again in a hot pan and leave for a couple of minutes, stirring occasionally. This will evaporate excess liquid from the potatoes, which is not needed at all in mashed potatoes.
Remember: the colder the potatoes, the more difficult it is to mash them.
The purée must not be mixed in a blender, because of this it can become viscous, sticky and, of course, tasteless. It is better to mash by hand using a pusher with holes.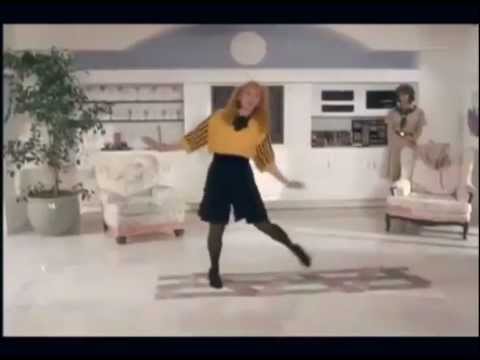 This won't take much effort from you, because starchy potatoes become very soft after boiling.
Harder varieties can be mashed using a potato press. It will help get rid of lumps.
Photo: LexnGer / Flickr
Then add the rest of the ingredients to the puree and mix well. Do not spare time and effort on this if you want the puree to turn out airy. At the end, you can season the puree with spices to taste and mix everything again.
Bonus: 4 Unusual Mashed Potato Recipes
1. Cauliflower Mashed Potatoes
Photo: Stacy Spensley / Flickr
Ingredients
400g potatoes;
400 g cauliflower;
1 tablespoon butter; nine0028
½ cup cream;
¼ cup grated cheese;
salt to taste;
a few sprigs of green onions.
Preparation
Let the potatoes boil. 10 minutes after the water boils, add the cauliflower florets and cook until tender.
Put butter, cream, cheese, salt into the mashed vegetables and mix well until smooth.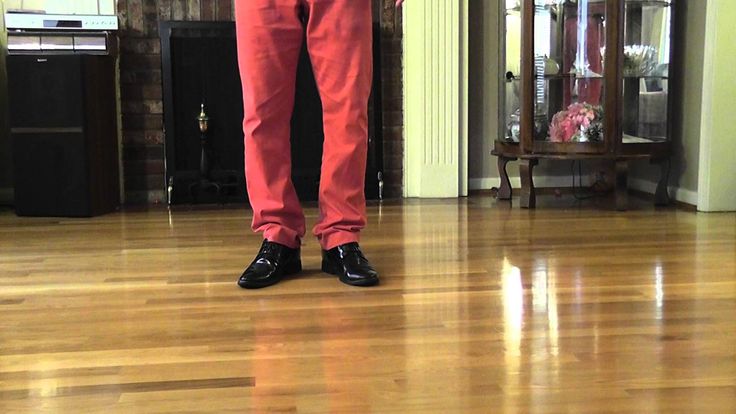 Sprinkle the puree with chopped green onions before serving.
Try 🍴
Potato stuffed with cauliflower
2. Mashed potatoes with coconut milk and onions
Photo: Ernesto Andrade / Flickr
Ingredients
1 kg potatoes;
1 bulb;
1 tablespoon vegetable or olive oil; nine0028
1 teaspoon balsamic vinegar;
a few teaspoons of salt;
½ teaspoon sugar;
2 cups unsalted coconut milk;
1 tablespoon dried garlic.
Preparation
Boil potatoes. Put the chopped onion in a frying pan drizzled with oil, add vinegar, a teaspoon of salt and sugar and cook for a few minutes. The onion should soften and become golden brown.
Add coconut milk, garlic and fried onions to mashed potatoes. Mix well until smooth.
Take note 🥔
Lavash roll with fish and potatoes
0024 Ingredients
4 potatoes;
sea salt to taste;
300 g celery root;
1 head of garlic;
ground black pepper - to taste;
4 tablespoons olive oil;
3 sprigs fresh thyme;
spices - to taste.
Preparation
Wash potatoes and sprinkle with salt. Pierce the skin with a fork and place the tubers on a baking sheet. Bake for 30 minutes in preheated to 190 °C oven.
Cut the celery root into large pieces. Place it and the garlic cloves on baking paper, sprinkle with salt, pepper, drizzle with two tablespoons of olive oil and toss with your hands. Wrap the paper so that you get a bundle.
Half an hour after the potatoes start to cook, place the package on a baking sheet and bake for another 20-30 minutes. Potatoes and celery root should be completely baked.
Peel potatoes, squeeze roasted garlic pulp and mix these ingredients with celery. Add thyme leaves, olive oil and mix well. Season the puree with spices. nine0003
Learn from the chef 🍗
Jamie Oliver's Mushroom Stuffed Chicken
4. Pumpkin Mashed Potatoes
Photo: margouillat photo / Shutterstock
500 g pumpkin;
a little melted butter;
1 garlic clove;
salt to taste;
125 ml milk;
100 ml cream;
2 tablespoons butter;
ground black pepper - to taste;
a little nutmeg;
Preparation
Cut the peeled potatoes and pumpkin into cubes and boil for 25-30 minutes.