How dance music changed the world
How Electronic Music Has Changed Over the Past 10 Years
EDM (an acronym for Electronic Dance Music) means a combination of beat sounds. Mostly, it is the head product for DJ's creating mixes or sets to play in dedicated places like festivals and nightclubs.
Throughout the late 80s till the early 90s, after pirate club stations and raves caused huge growth of involvement among the public, EDM became over popular in Europe. Back then, dance culture wasn't acknowledged yet. Yes, despite particular genres had certain weight in the USA and Europe at a time, media and sound recording labels were rather hostile towards the culture of dance music itself.
The reason was simple: they perceived EDM as something connected with the narco-culture in the 90s. That's why officials preferred to counter the rave culture spreading by quite severe measures.
Till the early 2010s, the US musical industry and topical press both accepted the "Electronic Dance Music" and "EDM" phrases trying to reintroduce the American rave culture to the public.
The genre's fame was growing rapidly.
It worked. The EDM turned into a worldwide phenomenon. Despite the world trying to distinguish a separate EDM brand, the acronym is still used to mark multiple genres and subgenres of Techno, D'n'B, Trance, Dubstep, Footwork, and more now in 2021.
Let's take a deeper look at the evolution of EDM throughout the past decade. It'll surely be an exciting retrospective. By the way, the history of electronic music can be a great essay writing topic for students. If my prof would give me the opportunity to research it, I'd never ask someone to write this essay for me.
2010-2011: Electro and Progressive House Rising
The early 2010s became a milestone of EDM evolution: the music we love began "assembling" into a phenomenon we are experiencing nowadays in 2021. Thanks to David Guetta, the admirers of EDM got solid proof for their favorite genre's ability to become widely accepted.
The world of Progressive House also evolved quickly.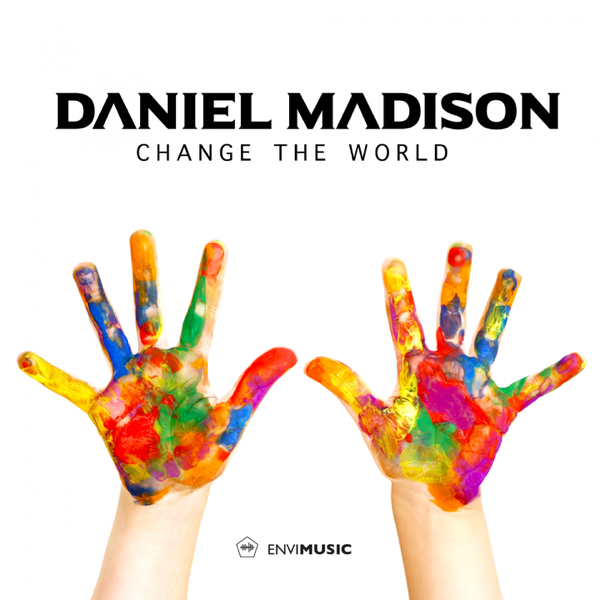 Nowadays, the names of Avicii and Calvin Harris are well-known, but things were different for them ten years earlier. Then, they dominated topical radio charts with legendary compositions and left their mark in the EDM history that is impossible to overestimate.
2011-2013: EDM is on Top
EDM Music Festivals In The USA Pic by Wei from Pexels
Dubstep, Electro, Progressive Anthem House… It was their time. Then, hundreds and even thousands of singles became legendary. EDM finally got to the very top of the acceptance peak.
Most likely, the EDM festivals evolved to global scale events due to that. The Complexto age is also worth noting here: it didn't live long, but every fan of electronic music memorized it forever.
2013-2015: Time for Big Room
The age of Big Room as a dominant happening in itself began with the release of "Cannonball" by Tiesto's Musical Freedom. It was like a 100-megaton bomb explosion for the entire EDM community.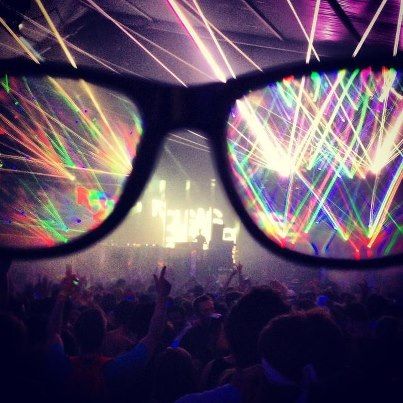 DJs from all over the world began trying to repeat the same sound, and the stunning subgenre arose. The decade was only coming to its middle. And, as we know nowadays, it had a lot more for us to hear.
See also
2015-2017: Trap and Future House Dominate
Big Room became boring for most of the public by 2015. Creators dropped and abandoned the genre to devote their time to Future House. Then, the Deep House appeared as a result of their dedicated activity.
The other part of the EDM world watched another explosion. It was Trap. The wave began as a part of Festival Trap – a stylish trap remix of "old" big room iconic tracks. Later, trap music became a different thing that used to blend typical EDM solutions with the use of hip-hop sounds and even rap concepts.
2017-2018: Bass is Here Again, Subgenres Come Back
The EDM scene had been being cut into pieces throughout all that time described above. By the year 2017, a copycat faded away because everyone had a subgenre to mix and a scene to show their talent.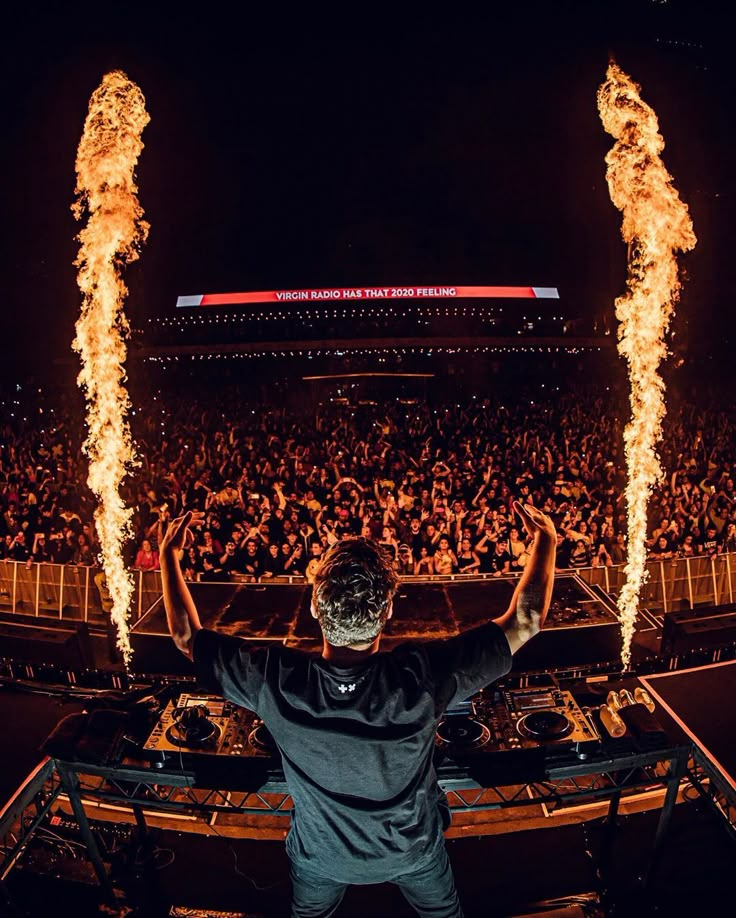 2018-2019: Trance Has Fallen, Techno Arising
As the decade was coming to an end, Trance experienced probably the most significant downshift since the time it appeared. Regional festivals stopped presenting genre scenes to find more room for House DJs. Of course, Trance admirers had to migrate.
It was a new beginning again. The underground of all the Techno genres and subgenres of those just dominated the scene. In the case of Techno, 2019 was equal to 2013, which was described previously for EDM.
Nowadays, it's 2021, and the entire scene feels as if it accidentally lost its featured individuality. Still, the darkest night is always before dawn. Which way will EDM choose this time? Who knows…
How house music changed the world: 'It was freedom. It was our church' | Music
"It was a few weeks back, late at night, I'm in bed, and my phone started pinging," explains Robin S, the powerhouse vocalist behind Show Me Love, one of the most successful house records ever made.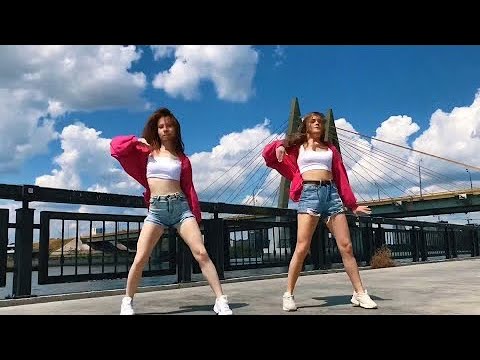 "I stayed half asleep. Then very early in the morning, my son called. I said: 'Son, I love you but why are you calling me at this time?' He said: 'Mom, you've got to answer your phone, you've got to look at the news – you're trending all over the place.'"
Robin's phone was buzzing because Beyoncé had dropped her song Break My Soul at midnight, and it sounded a lot like Show Me Love (Beyoncé credited Show Me Love's writers Allen George and Fred McFarlane as co-writers). That was just the beginning: it turned out her entire album Renaissance would be a homage to classic vocalists such as Robin, as well as queer cultural highlights (the ballroom scene), produced in collaboration with such dance stars as DJ Honey Dijon and the Chicago producer Green Velvet. Once again, it was the summer of house – only this time it had gone from global dance subculture to the sound of the mainstream.
When house first broke, nearly 40 years ago, the genre seemed to offer a temporary release, rather than longer-term liberation.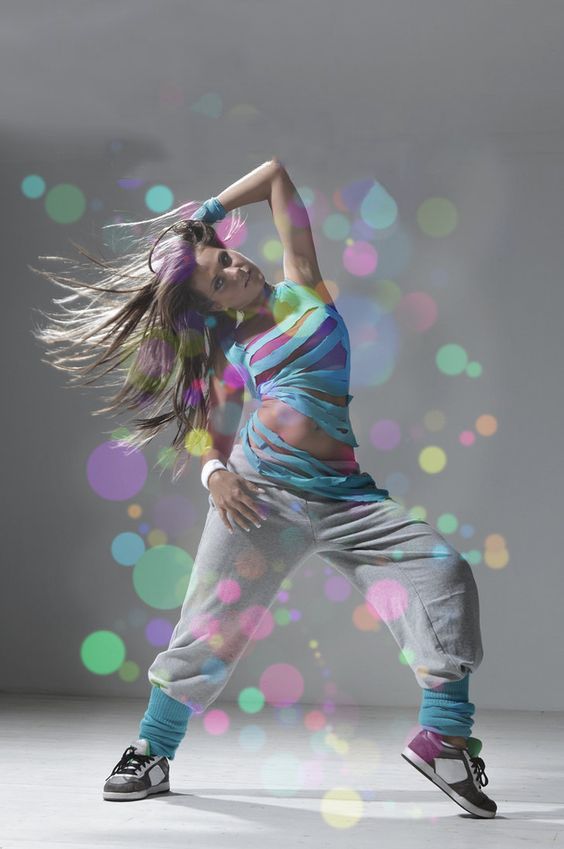 Yet today it's clear that the music, which used affordable technology to rework disco, provided a much longer-lasting voice to queer, Black and marginalised musicians, DJs and club goers, first in the big cities of the American midwest, then across the world.
From Chicago to New York, Manchester, London, Tokyo, Paris and Berlin, house seeded local scenes and reshaped pop. UK garage, Dutch trance, the Afrobeats of Ghana and Nigeria, Psy-era K-Pop, and Brazilian brega funk all demonstrate how the legacy of house music lives on.
House's accompanying club culture also changed social orders and leisure spaces, turning parking garages, warehouses, bus depots and department store basements into desirable weekend destinations, while elevating young suburban tearaways from Hayes, Cheadle Hulme, Long Island, Newark and the Jersey Shore to positions of high cultural and social influence.
Beyoncé performs at this year's Oscars. Photograph: Ampas/Getty Images
Now even music's biggest stars have paid tribute to house music pioneers.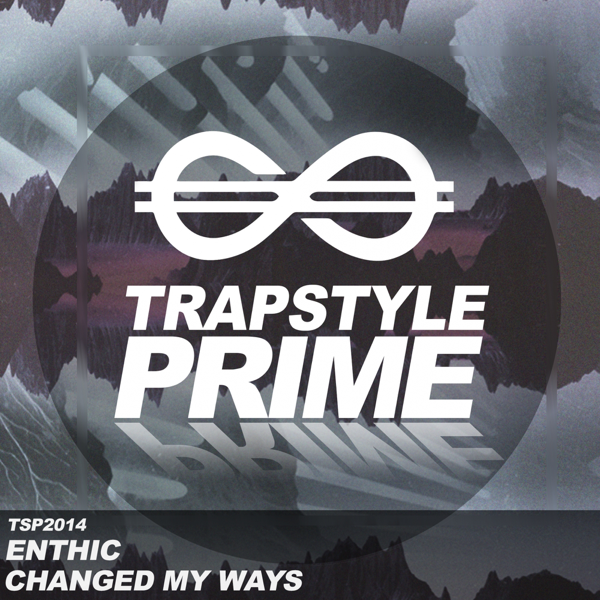 As well as Beyoncé Drake's seventh album, Honestly, Nevermind, draws on contemporary dance music sub-genres such as Jersey club, Baltimore club and South African amapiano; and Kanye West's 11th LP, Donda 2, draws on the genre in a more veiled manner. Then there's Lizzo's single About Damn Time, which sounds like an early 2000s French touch house cut; Megan Thee Stallion's track Her, from the album Traumazine, which could pass for a dark, late 90s garage beat; and in the wings, we have Frank Ocean, who's rumoured to have drawn upon house and techno for his forthcoming album.
What do house's founders think about these new occupants? We spoke to some of its stars, including Jesse Saunders, the creator of the first commercially released house record; the Ten City pioneers Byron Stingily and Marshall Jefferson; and some of the genre's biggest vocalists, Robin S and Ultra Nate. Here they recall how they made those early records, reflect on their own legacy and this latest resurgence, and (largely) welcome these prominent new figures into the house they built.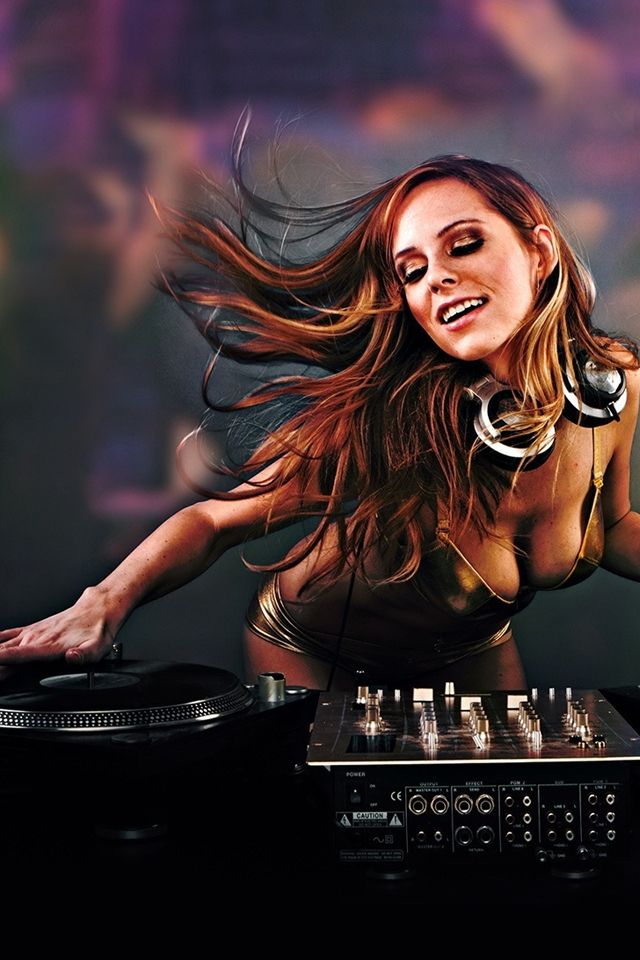 Robin S: 'People say your song saved my life'
Robin S performs in 2018. Photograph: Gonzales Photo/Alamy
Robin S is the vocalist on the early 1990s house anthem Show Me Love, which Beyoncé interpolated on her single Break My Soul.
I used to love dance music. I grew up in Queens and I used to go to clubs there and in the city. I was a big fan of Adeva, and I loved that song Big Fun. If it comes on, to this day, I'm on the floor.
When I first heard Show Me Love, I almost turned it down; I didn't feel like the right person to handle the song. I hadn't really sung that much dance music before that point. The closest I had come was singing covers of Don't Stop 'Til You Get Enough and Donna Summer's Last Dance; I really didn't have a point of reference.
They [the songwriters Allen George and Fred McFarlane] asked me to listen to the song again, so I went home, put my kids to sleep and made myself pay attention to the words.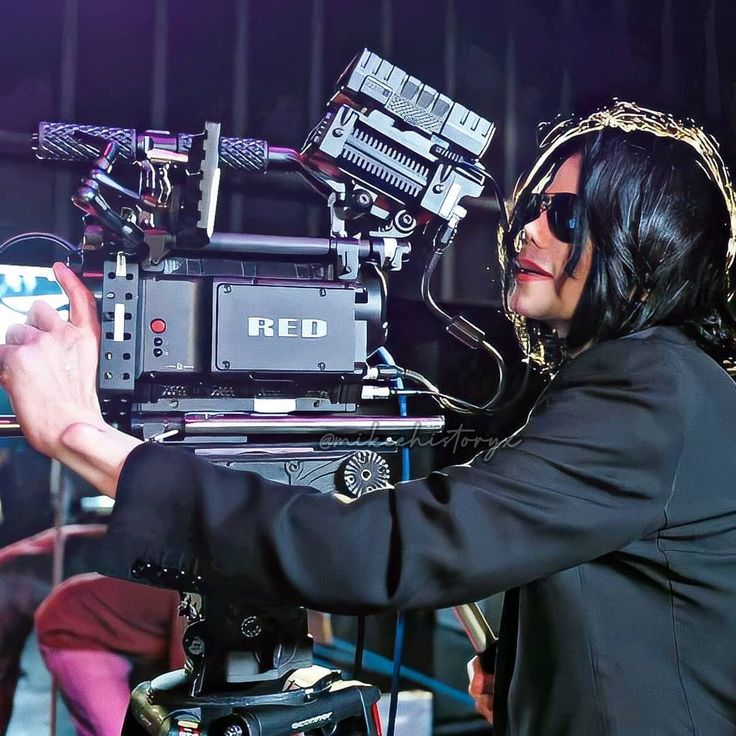 "Heartbreaks and promises, I've had more than my share?" Of course, everyone has experienced that. I realised the song is about real love.
On the day we recorded it, I had the flu. It was a Saturday afternoon and I was very sick. I didn't want to renege on my promise to sing, but I really wanted to get it over with.
I improvised that long opening note on the spot. It was not part of the song, but I felt like the song needed an opener.
It wasn't until the song was out that I learned to love it. I've had women come to me, particularly full-figured women – because I've always been full-figured – and say "Your song has saved my life. I didn't think I had anything to offer anyone. You spoke to me and it gave me meaning." I've had LGBTQ [kids] come to me and say 'I came out on your song. I didn't have to explain anything to anyone.'
At that point it didn't matter what the song did or didn't mean to me. I knew the song was bigger than who I am. I'm the messenger and I had to give the message in the best way I can.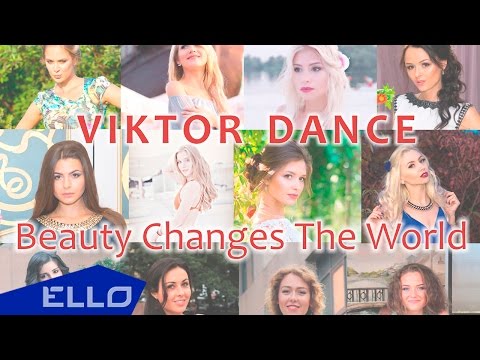 I love the people that I perform in front of. There's generations! It's not only people my age, there are kids aged five and they're mouthing the entire song. That's powerful. I'm just really thankful and grateful.
Beyonce's Break My Soul is a wonderful homage. Mostly, when people want to pay tribute to your songs, you're no longer on this earth, you're gone. I'm thankful that I got my flowers while I'm still alive.
In fact, Beyoncé sent me some real flowers – white roses, and all kinds of other white flowers. The message in the card was beautiful too, about being an inspiration. I don't know if you can get better than that? Well, maybe being onstage with her, but that's her decision. Still, never say never?
Jesse Saunders: 'House music offered a safe space for Black and gay people'
Jesse Saunders works in his studio in Chicago in 1987. Photograph: Raymond Boyd/Getty Images
The DJ and producer is widely credited with creating the first commercially released house record, On And On, in 1984.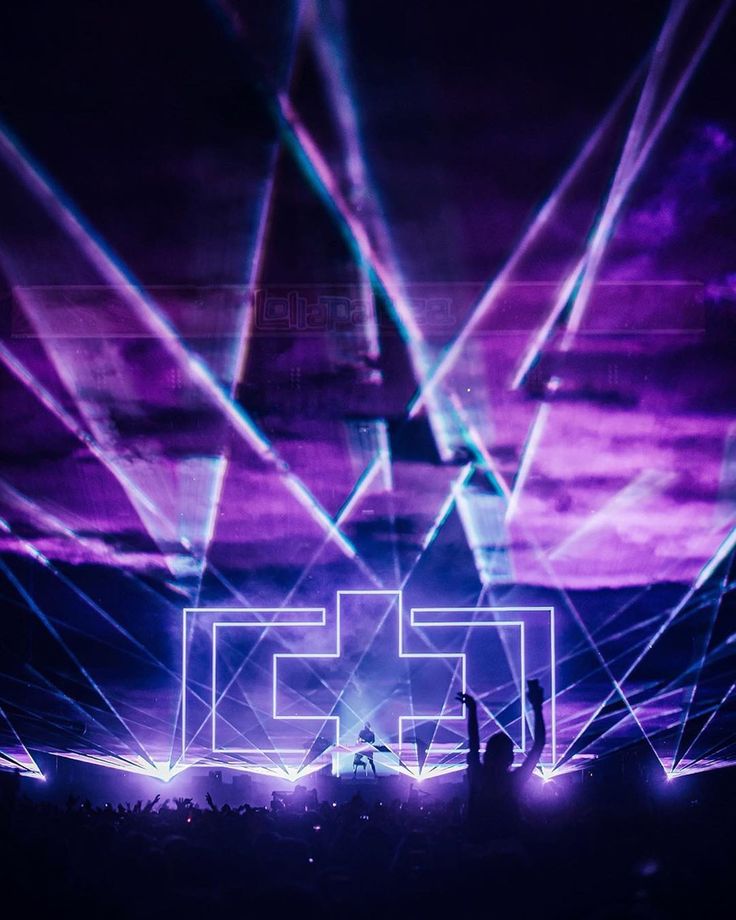 He also produced Love Can't Turn Around with Farley 'Jackmaster' Funk
It's interesting when people talk about a sudden, renewed interest in house, because millions of people all over the world enjoy house, and have for a long time!
A friend sent me Drake's album and I was like "Why? I don't listen to Drake." My initial reaction to that record was not very good, but I got into the later tracks a little more, they're really well produced.
Then I heard Beyoncé's track. It's nice that she's trying to do something in that genre.
Some people were being quite critical, but I see myself as more of an ambassador. One of the things I've always tried to stress is that house music offered a safe place for Blacks, gays and people who were different. We are tolerant and we must remain tolerant. Everyone is welcome in our house – we're not going to kick Beyoncé out for trying to do something that we love so much. That's the whole idea of what house music is; it's love and understanding.
That's the theme of every house record with a vocal on it.
Chicago was pretty segregated back then. New York people mixed and mingled, Chicago people didn't so much. The Playground [the early Chicago house club Saunders ran] was one of the first places in the city where you'd get straight kids, the gay crowd, all these people came together in one place, and it was really interesting.
That said, most of our crowd were straight kids from well-to-do families. And house music was a Black thing. It's really weird that people come up to me who say "I didn't know Black people like house music" because that's how it began.
When I made the first house record [On and On], I was really trying to replace a record stolen from me at the Playground. I have no idea who stole my records.
The record I really missed [Funky Mix/On And On by MACH] became my signature record. When it went missing, I made my own version. I think that was the spark that lit the fire. People would say: "Hey, Jesse is a DJ and he made a record; I'm a DJ, maybe I can make a record.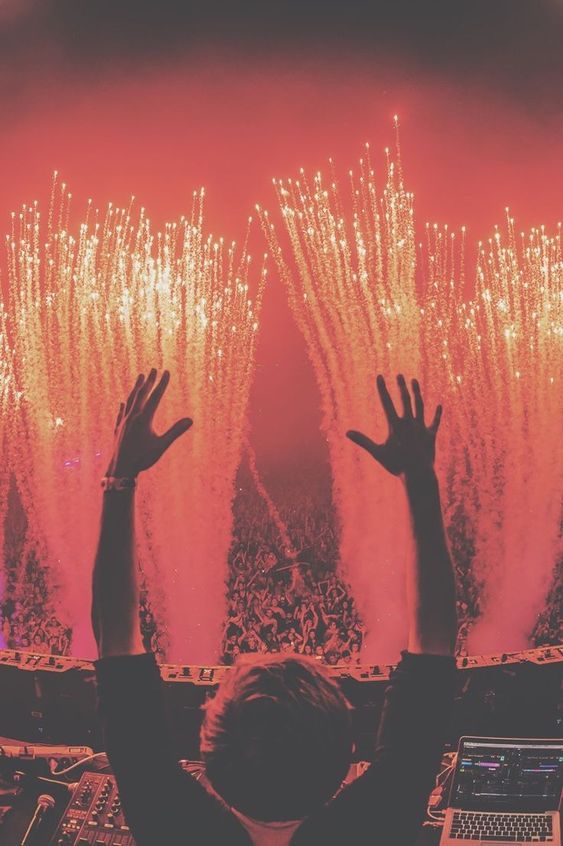 "
A couple of years later, when Love Can't Turn Around [with Farley "Jackmaster" Funk] came out, we did a 16-date tour of the UK. It was incredible. We played the London Hippodrome, and to a huge crowd on Barry Island in Wales, which reminded me of Woodstock or something. I had never been to the UK before, and seeing the enthusiasm was great. I wish I could go back to that time.
The best thing about house in the early days was when people finally got it, when they realised they didn't have to listen to the radio and commercial music any more.
Clubbers at the Hacienda nightclub, Manchester, circa 1995. Photograph: Clive Hunte/Redferns
Byron Stingily: 'House music broke down barriers'
Byron Stingily is a singer-songwriter and lead vocalist in the seminal Chicago house group Ten City
There was a time when disco had ended, but people still loved to dance.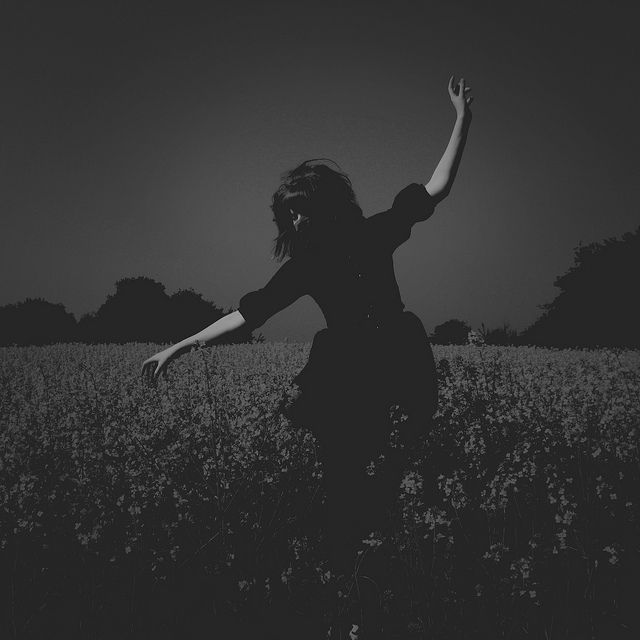 Kids were going to these underground parties. They started to call it house, because it was the music that Frankie [Knuckles] played at the Warehouse, but some people called themselves box-heads because of the music [the DJ and house pioneer] Ron Hardy was playing at the Music Box.
Herb Lawson, Byron Stingily and Byron Burke of Ten City perform in 1991. Photograph: Raymond Boyd/Getty Images
I played in a lot of new wave bands; we liked Yazoo, and people were trying to dress up like A Flock of Seagulls. It was a fun time to be a teenager.
I remember Jesse Saunders said: "You're always playing in bands, you can sing – we need to take this house music to the next level."
At the time, I loved the music, but I thought club music was faceless. It didn't offer me the potential to reach the masses with a big hit.
However, I was also working at a record distributor and I could see we shipped house records to Washington DC, Baltimore, Philadelphia and New York. I started to realise those places had a scene.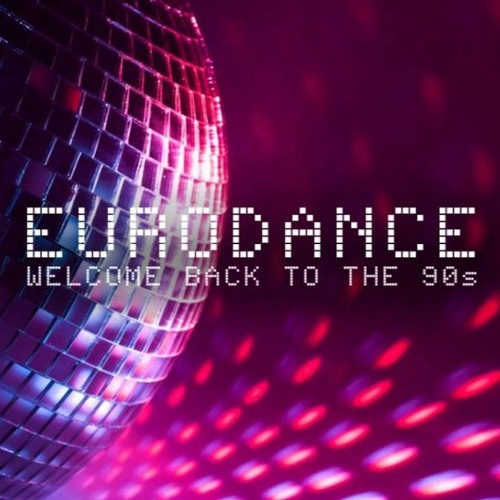 Then stores in England such as [the London record shop] Black Market would call and ask for Chicago records, and we started to move a lot of records to the UK.
Then two records, Love Can't Turn Around and Jack Your Body, went top 10 in England; then it was like: "OK, we've got something here."
In May 1987, I went to New York with Marshall Jefferson when he performed Move Your Body at the Paradise Garage. The crowd went completely insane. We were leaving, and we heard Move Your Body on the radio in New York – not even in the mix, on regular radio. I said, "Let's call up major labels, this could be something really big." In the end we got a deal for me and CeCe Rogers and I didn't even have a demo. Atlantic Records said they'd sign the next record we did, and the next record we did was Devotion.
Marshall wanted to call the group Intensity, but I thought that was corny. I said, "Let's take the 'in' off, and call it Ten City … and it's going to be this perfect city, where everyone comes together in love and harmony.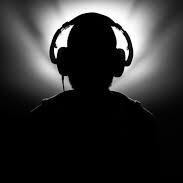 "
You see, Chicago is perhaps the most segregated city in the world. I grew up in a Black neighbourhood; all you saw was Black people. But Chicago has an Italian neighbourhood, a Lithuanian neighbourhood, an Indian neighbourhood, Chinese, Japanese, Mexican neighbourhood.
But when you went to a house club you saw everyone. House music broke down a lot of barriers.
I think if Drake and Beyoncé are making house, this is going to make the music more popular with the kids. So maybe Migos or Cardi B might say: "I want to do a house record." Then, for someone like me, who has hundreds of songs published, it might increase the value of my catalogue.
Ultra Naté: 'It was escapism'
Ultra Naté in Paris in 1997. Photograph: Charriau/Gamma-Rapho/Getty Images
Ultra Naté is a singer-songwriter and DJ who in 1997 scored a UK top five and Billboard Hot Dance Club number one with Free. This July, she performed at the Women's Euro 2022 final at Wembley
I absolutely remember the first place where I heard house music.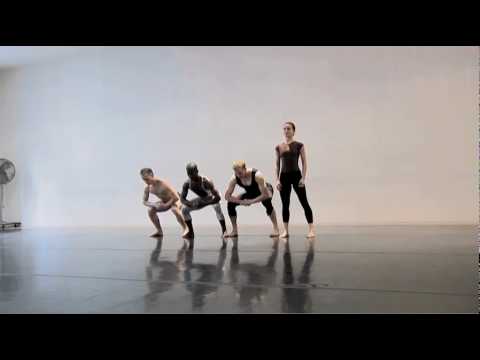 I was still in high school, and I went to a club in Baltimore, where I lived, called Odell's – its tagline was "You know if you belong" – and it had this amazing sound system. You would feel it in your body because the sound system was so thunderous, warm and resonant. It was a communal experience, a place where people went to escape the struggles of their daily life or be accepted by a group that was inclusive of everyone. A sanctuary at the weekend. It was escapism. It was freedom. It was our church.
You would hear R&B, disco and things that went beyond that too, into the alt-rock and new wave sounds at the time. But there was also the burgeoning sound of what was the beginning of house music, which was kind of an amalgam of all this music but done in a very minimal style. Technology was coming in that allowed new, young DJs to start putting beats, samples and ideas together on basic four-track recorders. In New York, Chicago and Baltimore, it was just our own world, but we were creating this storm.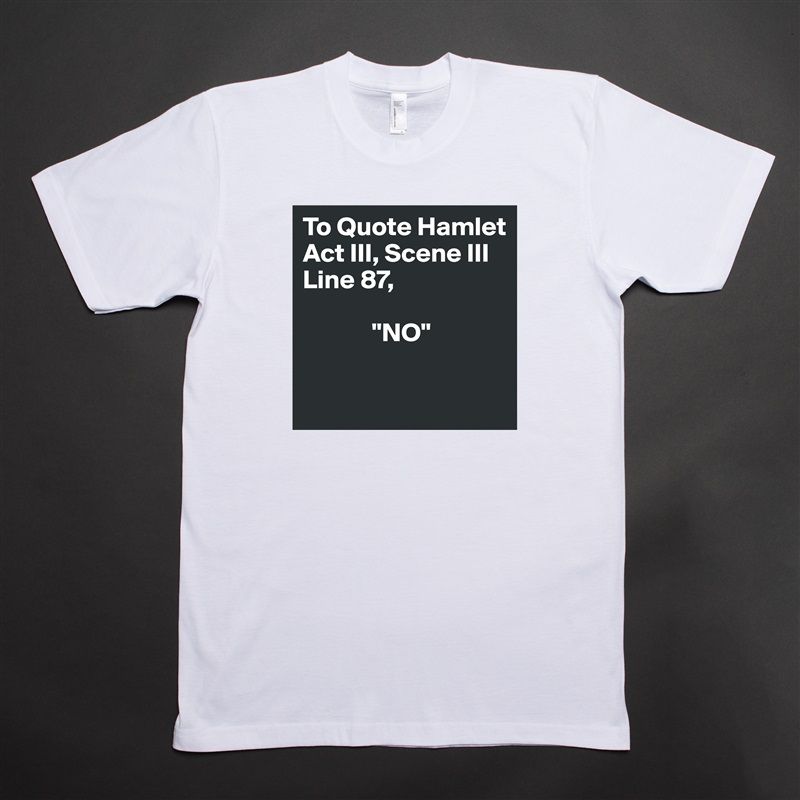 Suddenly, the rest of the world – and mainly the UK – started looking at what was happening in this underground scene and embraced it fully, giving it a commercial platform.
On my first trip to the UK after signing my first record deal, I remember landing at Heathrow and there were billboards of Adeva everywhere. She was one of the divas of our underground and there would never have been posters of her [in the US]. I just said to myself: "Dorothy, I've a feeling we're not in Kansas any more!"
This year is the 25th anniversary of the release of Free but I've just released my 10th album. I still believe in this music, in this scene. I still believe that any moment, anything can happen. I've heard bits and pieces of the Beyoncé album. In the music scene, there's always a cycle. Something always comes in vogue again. The next generation will suddenly pick up things and repackage it and resell it to a new community of people. When it comes to Beyoncé, it's so polarising when you hear people talk about the album.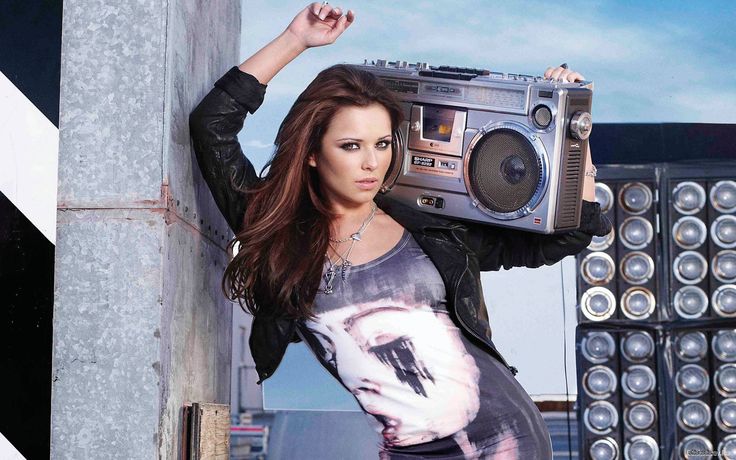 And I get both sides of that coin.
The album is built on the familiarity of samples, stories and sounds that we grew up on and created in those early days. Beyoncé is a huge machine. She can make any album she wants, and it's already going to be winning. No one's in love with the idea that she's saving house music or whatever.
But I get that it's opening ears to those who have had no relationship with this culture and these sounds. Just like the day I stepped into a club and heard it for the first time, which changed the trajectory of my life, maybe hearing Beyoncé will be a catalyst for others. The trickledown effect could create opportunities for people to open themselves up to other artists who are genuinely, certifiably, from the [house music] scene.
Marshall Jefferson: 'None of the gangsters would come to house music parties'
Marshall Jefferson performs in 2001. Photograph: Jim Dyson/Getty Images
The legendary Chicago house producer created one of house music's most influential records, Move Your Body.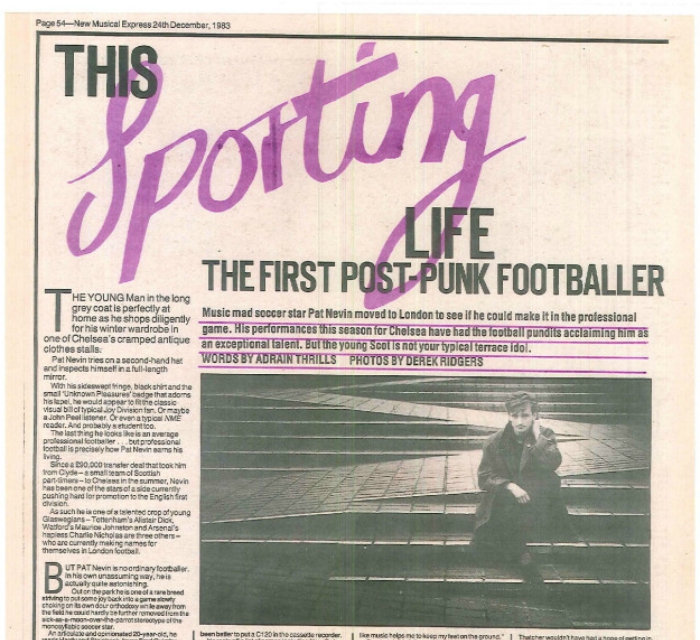 He tours the world today as a DJ
The first time I remember hearing house music was at the Music Box in Chicago [in the early 1980s]. The Music Box was like being in a totally different world. It was heaven for me.
'House' music at that time meant stuff from Philadelphia, New York, even Italian stuff. There was a lot of European influences. Everything was played on the one dancefloor. The Eurythmics' Sweet Dreams was huge. I even remember The Look Of Love by ABC being played by Ron Hardy.
In the beginning it was Black music [being played], but a lot of new wave too. You'd have 5,000 Black kids on the dancefloor dancing to Rock Lobster by the B-52s and music by Liaisons Dangereuses [the avant-garde German electronic act]. The weirder, the better, because the purpose of house music at that time was to keep the gangsters out of the clubs. We found out early on that if we said it was a house music party, none of the gangsters would come because they thought it was a gay party, as Frankie Knuckles DJed at the Warehouse – and that was a gay club.
When Jesse Saunders came out and made On and On, everybody said: "I can make a record, too." That was the thing that set me off. I was working at the post office, so I could afford equipment. There was a music store called the Guitar Center in Chicago. The salesman there told me: "This is a Yamaha QX-1. With this, you can play keyboards like Stevie Wonder, even if you don't know how to play." I said: "Wow!" They gave me a $10,000 credit line. When I took all this equipment home, my friends were laughing at me. But I wrote my first song two days after, and a year and a half later I put Move Your Body out – and DJs soon began hiring keyboard players to play piano like Marshall Jefferson.
I just wish there weren't remixes. That cheapened the music and led to major artists getting it all on the cheap. I'm working on an album now but I'm under pressure to let other people remix it, which takes 70% of the soul out of the record. The reason why I'm against it is that if a white person does it, they can do the exact same music as what I'm doing now and people say: "Hey, that's cool.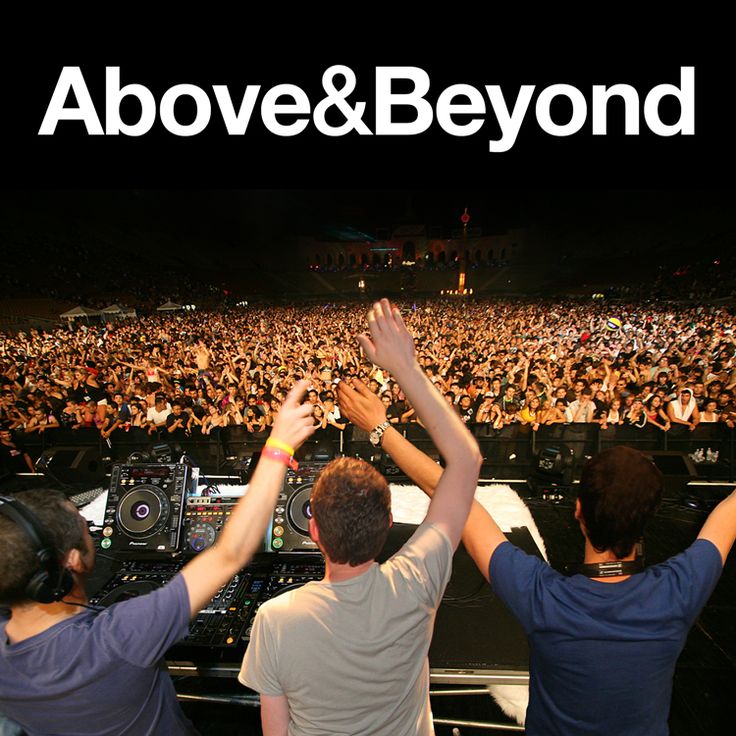 That's old school." But when I do it? "Nah, you gotta update that." I could make an album exactly like Daft Punk and it wouldn't get played. They'd say: "It's not hip." It's really frustrating. There's a lot of pressure to sound like people that are copying off me – badly.
I've got no problem with people like Drake and Beyoncé making house records because every time somebody does something like that, it eventually comes around to people like me – the experts. A lot more high-profile artists are now reaching out. You want to get it done right? You want it authentic? See me.
How Michael Jackson Changed the World: On the 60th Anniversary of the King of Pop
events.
Image copyright, Getty Images
Image caption,
Michael Jackson died in 2009 at the age of 50of the year.
Michael Jackson is the winner of 15 Grammy awards, his recordings have sold a billion copies and brought him worldwide fame.
But his true impact on popular music culture cannot be measured in terms of circulation and awards.
In addition to being a singer, he was also a songwriter, dancer, screenwriter and actor. The main thing is that Michael Jackson changed the world of music.
Image copyright, Getty Images
Image caption,
Many musicians, including Kanye West and The Weeknd, talk about the influence Jackson has had on their work
1 . Fighting racism
Michael Jackson ushered in a new era for black performers. In 1982, he released a video for the song Billie Jean. That was the first time a video by an African-American artist received wide rotation on MTV.
This opened the door for many other musicians. Today, performers Kanye West, The Weeknd, Usher and many others say that Jackson's work influenced them very much.
Image copyright Getty Images
Image caption,
Fans all over the world are still parodying the dancing from the "Thriller" video
2 .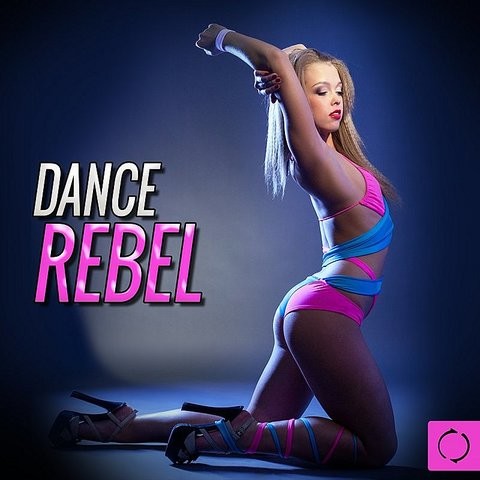 Since has revolutionized the video clip world
The Thriller video has changed the perception of what a music video can be. Jackson showed that this format is a great opportunity for experimentation, creativity and self-expression of the musician.
The 14 minute video of Jackson dancing as a werewolf with zombies is one of the most iconic moments in music television history. The budget for this video was $500,000.
Image copyright, Getty Images
Image caption,
Jackson's dance moves are as famous as his songs
3 . Invented the "moonwalk"
Jackson popularized dance techniques that were difficult to perform, including the famous "robot" and, of course, the "moonwalk". Michael glided across the stage so easily that it seemed as if the artist was using hidden special effects.
Scientists figured out how Jackson defeated gravity in the famous clip
His choreography even became the subject of research by scientists, who eventually came to the conclusion that the secret is in special shoes, the artist's strong press, and, of course, many hours of practice.
Image copyright, Getty Images
Image caption,
Scientists studied dance moves from the Smooth Criminal video
4 . Created legendary shows
Michael Jackson went down in history not only with video clips, but also with live performances on stage. At concerts, he drove his fans into hysterics, some of them fainted during his performances.
Image copyright, Getty Images
Image caption,
The announcement of Michael Jackson's final tour shortly before his death caused a frenzy among the singer's fans. In 1992, 'The Dangerous World Tour' lasted five months, during which Jackson played 69 concerts.
Shortly before his death, he planned to go on a new tour and give 50 concerts. It is said that the singer could earn $50 million already in the first 10.
Unfortunately, the tour did not take place, the legendary singer died suddenly.
Image copyright Getty Images
5 .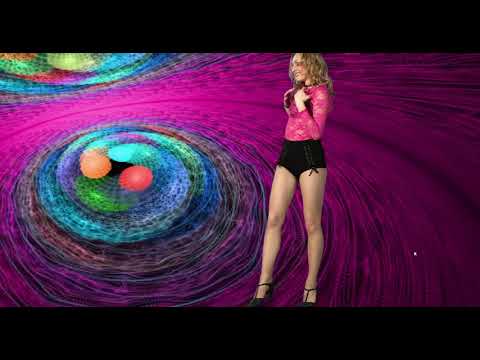 Remained indispensable
Michael Jackson has been gone for nine years now, but during all this time not a single musician of the same stature has appeared in his role.
Whoever was called the successor of Jackson's work. This is Canadian Abel Tesfaye, aka The Weeknd, who rethinks the sound of modern R'n'B. This is Bruno Mars with his love for disco funk, and many others.
But none of the numerous imitators and followers of Jackson has yet been able to achieve the same influence and to the same extent deserve the unofficial, but no less honorary title of the king of world pop music.
Therefore, the influence of Michael Jackson on modern pop music even now, nine years after his death, is difficult to overestimate.
history and features of one of the most famous ballroom dances
Waltz: history and features of one of the most famous ballroom dances
The waltz has a little over two hundred years of history.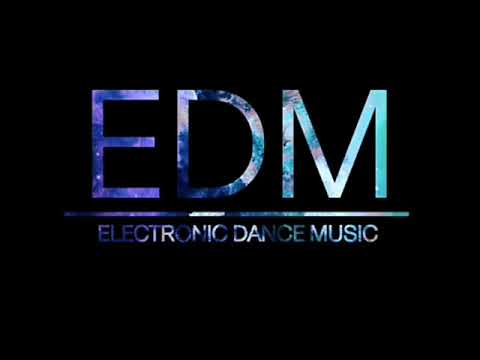 By temporary standards, this is a very young and youthful dance, which is fully reflected in its character, swift, light and cheerful. But he catches the eye not only with vigor. The waltz is literally imbued with romance, which is felt in every movement of the dancers. No wonder he acts as the main dance at the wedding. To deserve such a "status", this dance direction had to go through a lot. Let's find out what it is.
Read the history of waltz and many interesting facts about this dance on our page.
What is a waltz?
The name of the dance comes from the German word "walzer", which means to spin, rotate. The basis of the waltz is precisely the smooth, uninterrupted whirling of the couple with simultaneous movement around the hall. Usually, beginner dancers are asked to mentally imagine a large square, along which they will have to waltz. But this is not the only feature of the dance.
Classic waltz characteristic:
fast and rhythmic structure. "One two Three. One, two, three "- this is how the rhythm of waltz steps beats off;

triple time signature. This means that each measure includes three beats, on which movements are made;

The dance is performed in a closed position with the partners facing each other. In this case, the woman is located slightly to the right;

one hand of the man is on the partner's waist. She, in turn, puts a hand on his shoulder. With their free hands, the dancers close the figure to perform the waltz;

lightness, airiness and grace in every movement.
Waltz refers to ballroom dancing, that is, it is performed by two - a man and a woman. If earlier it was danced at balls, now at solemn events and competitions. The European program of ballroom dancing necessarily includes slow and Viennese waltzes.
Popular Waltzes
Johann Strauss "Spring Voices" .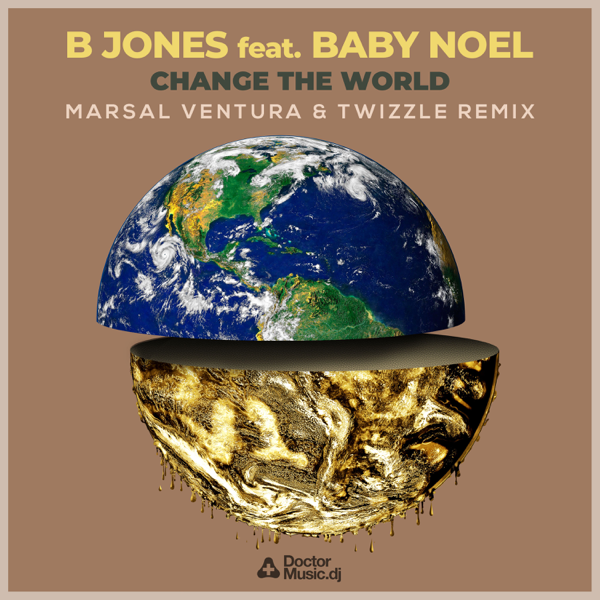 The composition was written in 1882, but music lovers heard it for the first time only a year later. It was performed at a charity concert at the An der Wien Theater in Vienna.
Johann Strauss "Voices of Spring" (listen)
Fryderyk Chopin "Waltz No. 10" . This is a real confession of a young and talented composer. The melody was written by him at the beginning of his career, when he met Constance Gladkovskaya. A nineteen-year-old young man for a long time did not dare to approach and get acquainted with a charming person, so music became his salvation from an excess of overwhelming feelings.
Fryderyk Chopin "Waltz No. 10" (listen)
P.I. Tchaikovsky "Waltz of the Flowers" (ballet " The Nutcracker "). This composition, written in waltz rhythms, is considered to be the author's most famous work. It is known even to those who have never been to a ballet - a touching, gentle melody sounds in the Soviet cartoon The Nutcracker.
P.I. Tchaikovsky "Waltz of the Flowers" (listen)
E.D. Doga "Wedding Waltz" (from the movie "My Sweet and Gentle Beast"). Only one single summer night was needed for Yevgeny Dmitrievich to write a waltz composition of mesmerizing beauty. It combined romance and tragedy - the two main feelings that accompanied the heroine of the film, Olga Skvortsova. The melody is still considered the most famous among the film waltzes written by Soviet composers. It is often chosen as the first dance by newlyweds.
E.D. Doga "Wedding Waltz" (listen)
I.O. Dunayevsky "School Waltz" . It was this melody that symbolized the end of school for Soviet schoolchildren. The song was written in 1950. The composer was inspired to write her work by a letter from a graduate of the Voronezh school. She, along with her classmates, could not write a song in which words of gratitude to her teacher would sound.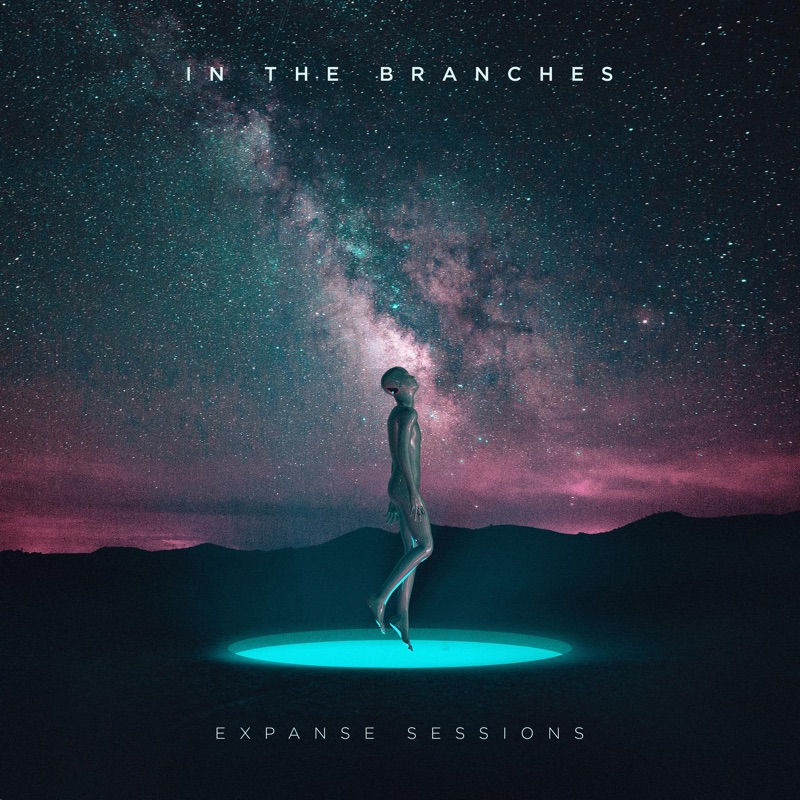 Nor could Isaac Osipovich. Instead, he wrote "School Waltz", which sounded in every school, and not just in one Voronezh.
I.O. Dunayevsky "School Waltz" (listen)
The history of the waltz or "O times! Oh manners!
This expression, uttered by the ancient Roman thinker Mark Tullius Cicero, perfectly describes the moment of origin and development of the waltz. Aristocrats and church leaders considered him indecent and shameful. The stiff English were especially indignant. How is it possible to hug a young lady by the waist in front of everyone! Therefore, almost the entire 19th century, the waltz at European balls was banned. Even Catherine II did not recognize him.
The opinion of the higher ranks was of little concern to the common people, among whom the waltz arose. Auerbakh Lev Davydovich, a Soviet musicologist, dates his birth to the 70s of the 18th century. At the same time, it is impossible to name the only country guilty of "corrupting" society.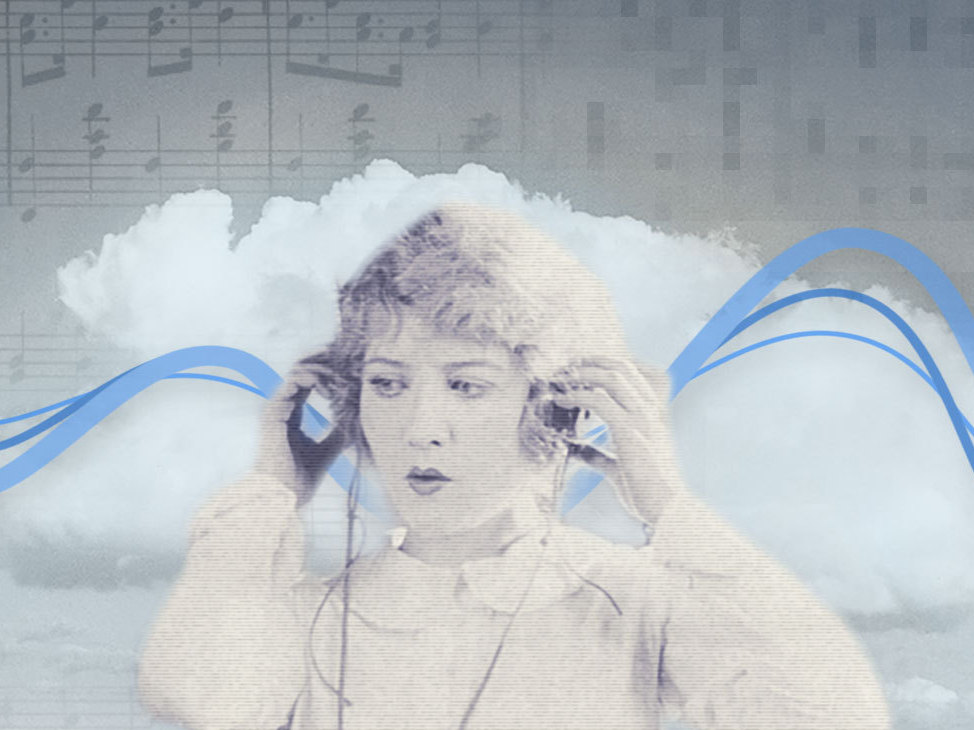 The origins of the waltz can be traced in at least three national dances:
Czech furiant - a real performance, where a proud young man pulls a girl by the waist and starts dancing with her to funny songs;

French volta is a pair dance, which is characterized by various turns;

Austrian Lendler was originally a matchmaking ceremony, but later turned into a fast dance, where a young man rotated the girl he liked around him.
It turns out that waltz owes its appearance to many dances. However, Austria is considered to be its capital because of the greater similarity of dance steps with Lendler.
It is noteworthy that both the furiant, the volta, and the landler are folk dances. That is, they were danced in villages and villages at various holidays. How did they get to the imperial court? Its spread in the upper strata of society was helped by the Archduchess of Austria Maria Theresa.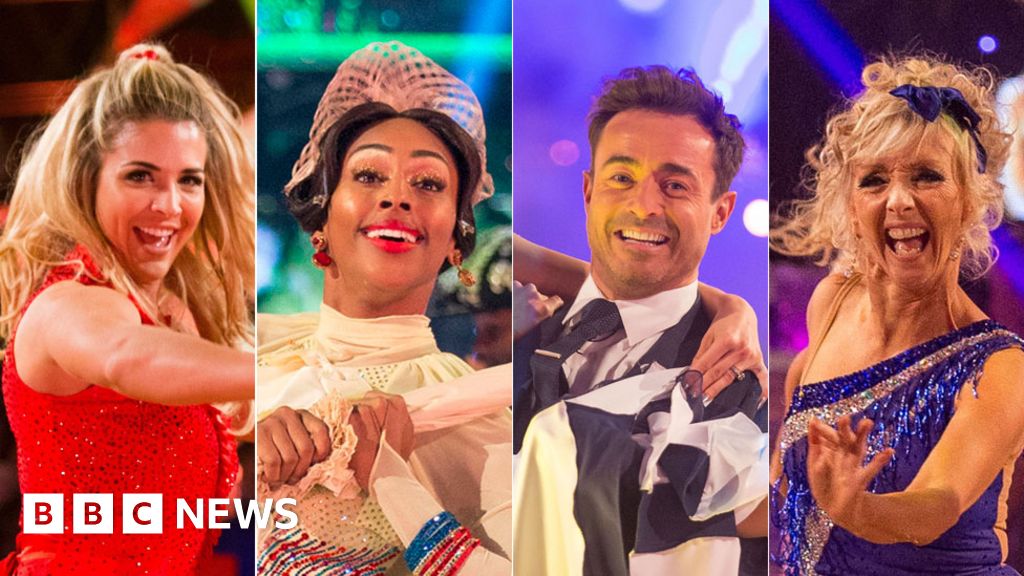 She liked the landler so much that she decided to move it to the luxurious halls of her palace. So the ancestor of the waltz was in the center of attention of European nobles. High society morals began to be supplanted by simplicity of movement and freedom of expression of feelings. Gradually, the dance changed, turning into the version that they still talk about to this day.
Time limits, a complete ban, all kinds of persecution - all this was in the history of the waltz. While secular society criticized the waltz, it was enjoyed by the French bourgeoisie and other segments of the European population, which were far from the whims of the aristocrats. Even the Americans managed to adopt it.
At the same time, dance had a strong influence on the development of various musical genres: opera ballet suite. Especially for waltzing couples, beautiful and magnificent melodies were composed, which have become world classics.
The waltz gained complete freedom in 1888 thanks to Wilhelm II, the last German emperor.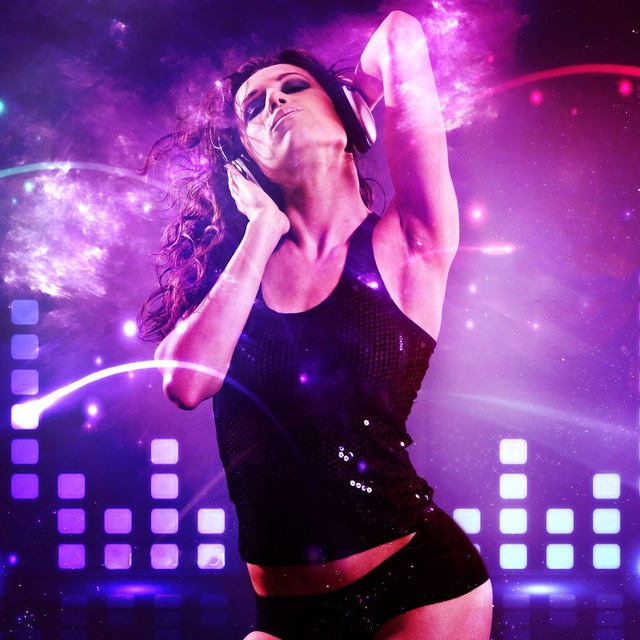 Now the lovers could, without a shadow of embarrassment, enjoy their favorite dance and endlessly spin around the magnificent halls.
At present, the interest in the waltz is not as bright as in the old days. This dance is more interested in professional dancers and real aesthetes. Schools, separate studios are being created, where everyone can learn how to perform waltz movements. Pas are used in concert and competitive activities of dance groups. At the same time, many dance teachers love the waltz for its compatibility with other genres - the result is a beautiful performance where history is intertwined with modernity.
Interesting facts
Waltz literally tied the knot of Leo Nikolayevich Tolstoy and Sofya Andreevna Bers. The fact is that the count still could not decide to propose to his beloved. Languishing in indecision in Sofya Andreevna's house, he thought: if her younger sister Tatiana sings well the top note in Arditi's "Kiss" waltz, then he will immediately make an offer. Tanya did not disappoint - in 5 minutes Sonya became the bride of the great writer.

During the Great Patriotic War, composers did not forget about waltzes, putting touching music on the poems of poets. "In the frontline forest" by M. Blanter, "A song about a flashlight" by D. Shostakovich, "In the dugout" by K. Listov are some examples of compositions written in this genre to raise morale.

The English poet George Byron at the beginning of the 19th century spoke ironically about the waltz. He even composed a poem of the same name, where he ridiculed fashion trends.

Writing waltzes under the influence of sensual experience, love and tenderness was in the spirit of Fryderyk Chopin. On his creative path, he met several charming muses: Constance Gladkovskaya, Delfina Pototskaya and Maria Vodzinskaya.

The well-known play "Dog Waltz" has nothing to do with the genre stated in the title. The composition is more like a polka in size.
What do they wear to waltz?
To understand what a waltz dress code is considered classic, it is enough to visit the Vienna Opera Ball at least once. The idyll of bygone eras reigns here, recreated by true connoisseurs of the dance beloved by many.
A black tailcoat with long tails, a white shirt and matching bow tie are must-haves for men. On the feet are exclusively classic shoe models - oxfords or loafers with an elongated toe. Of the accessories, gold cufflinks, a white handkerchief, a pocket watch on a chain and white gloves are allowed. Previously, a lady could refuse a gentleman to dance if he stood in front of her without gloves.
For women, a floor-length dress with a fluffy skirt is required for ease of movement around the hall. At the same time, it is desirable that the shoulders are bare, and the neckline is distinguished by a deep neckline. Colors are different, except for white. A snow-white outfit is the privilege of those who are at the ball for the first time.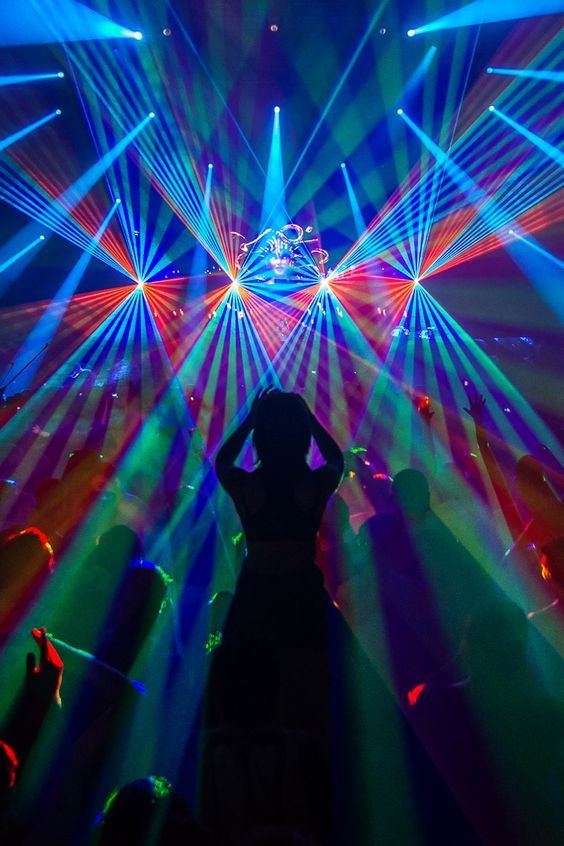 Heeled shoes, sparkling jewelry, gloves and a miniature handbag complete the look. The hair should be tied back and show off the neck.
Waltz types
Viennese waltz. November 17, 1786 at the Vienna theater "Burgtheater", which was considered one of the most prestigious in Austria, was the premiere of the opera "The Rare Thing". Great hopes were placed on the new work, since the theater was in crisis. The performance of the artists made an impression on the audience. But most of all, theater connoisseurs remembered the finale of the second act, in which the girls danced to the music called "Waltz". This was the beginning of the Viennese waltz, which conquered the whole world with its beauty.
Tightened body, no hint of mannerisms, lightness and grace in movements - all this is characteristic of this waltz variety. It seems that the couple seems to be floating in the air, barely touching the floor.
Partners gently and at the same time quickly move around the hall, charming those around them with their grace.
It is interesting that until now every year the inhabitants of Vienna return to the past to enjoy the waltz and pay tribute to traditions. The dance season opens with the Imperial Ball, where guests in luxurious outfits begin to circle around the hall. Particular attention is paid to the observance of ballroom manners: from choosing accessories for a costume to inviting a partner to dance. Although there are places where the classics give way to an informal setting.
Waltz-Boston. One day in 1834, many noble people gathered at the Boston mansion of Mrs. Otis. The reason for the meeting was an acquaintance with a new dance direction, the waltz. The idea to bring a piece of Viennese culture to the United States belongs to Lorenzo Papanti, a Boston dance teacher. But unlike the original, he presented the audience with slower waltz movements.
How did the American public react to European traditions? Initially negative. The highest ranks called the waltz an obscene occupation. But by the middle of the 19th century, the New World was conquered, and the dance got its name - the Boston waltz.
There is another name for this direction - the English waltz. The fact is that the American version has repeatedly tried to win the favor of the Europeans, who were condescending towards the "outsider". And only at the beginning of the 20th century, the Boston waltz fell in love with the inhabitants of the Old World. He was especially popular in London, where an incredible number of varieties of this dance arose in a slow manner. Each dancer tried to create his own version, the most beautiful and beautiful.
Waltz-Boston restraint and elegance in movements are inherent. Partners move in a slow rhythm, taking long, sliding steps. This is what distinguishes it from other varieties.
Figure Waltz.
The middle of the 20th century was a time of rapid industrial development for the USSR. The country was recovering after a terrible war. The leadership did not forget about the cultural side of the life of the Soviet people. According to the Supreme Council, the citizens had to learn how to dance in the Soviet way. For this purpose, a ballroom dance program was developed, which included a figured waltz.
The Figure Waltz is a simplified version of the Viennese Waltz. It is devoid of complex movements. The basis of the dance is based on whirling. In this case, the partner is allowed to get on one knee and rotate his companion around him. Due to its simplicity and romance, this kind of waltz became the first dance of the newlyweds at the wedding.
Waltz and music
The fast, romantic dance managed to win the hearts of not only European secular people, but also composers. It was the waltz that became the muse for many famous personalities whose lives were filled with music.
Franz Schubert liked to please his friends with a cheerful piano playing in one of the Viennese taverns. He improvised various melodies, among which the waltz sounded most often. While Franz masterfully touched the keys, those around him danced. He did not seek to write down all the compositions composed on the go. Only the brightest and most memorable, which the author did not give names, remained on paper. This did not prevent Schubert's waltzes from becoming a musical legacy.

The acquaintance of the young Fryderyk Chopin with the waltz, most likely, happened in the village of Shafarne, where he spent his summer holidays. Rest was not complete without rural holidays, at which young people waltzed to the sounds of the violin. Fryderyk was also honored to dance with a young lady. Since then, his world has been forever filled with waltz. In total, he composed 17 compositions, or rather, only they have come down to us in print.

Alexander Sergeevich Griboyedov had a passion for two types of art: literature and music. And if the comedy "Woe from Wit" is known to many since school days, then two of his waltzes have gone unnoticed by some. Why are there only two? Unfortunately, Alexander Sergeevich rarely wrote down his works on music paper, although he was popular in Moscow and St. Petersburg musical societies.

Violin playing young Johann Strauss studied with musicians who performed in his father's tavern. But Franz Strauss was against his son playing music - the boy was sent as an apprentice to a bookbinder. But in spite of everything, life brought him to the world of music. Strauss composed the original waltzes and originally played them at the Burning Cock Inn. In total, he wrote more than 150 waltzes and became one of the creators of the Viennese waltz.

Composer-playwright Pyotr Ilyich Tchaikovsky enjoyed composing waltzes for operas, ballets, romances and suites.