How dance affects the body
How Does Dance Affect the Body?
Dancers are flexible and strong.
Image Credit: Digital Vision./Digital Vision/Getty Images
Dancers are known for being flexible and in good shape, and it is true that dancing offers a great workout and many health benefits. Not only does it work all major muscle groups, but it also requires coordination, flexibility and strength. Modern dancing or dance aerobics focus on coordination, while other forms of dancing, like ballet, are more focused on form. In addition, dance is a form of personal expression and enjoyment, which means it is good for your body and your mind.
Video of the Day
Weight Control
Weight control.
Image Credit: Reid Veto/iStock/Getty Images
Dancing is a form of aerobic exercise, which means it is vigorous enough to raise your heart and breathing rates. If you do it on a regular basis, it can help you lose weight as much as other forms of exercise would.
According to professional dancer Barbara Craddock, ballet can burn more calories than other forms of dancing. A 150-pound ballet dancer can lose up to 432 calories per hour. Salsa, ballroom dancing and disco come in second at about 396 calories an hour. Slow forms of dancing such as the waltz burn much less, at about 216 calories per hour.
Balance and Coordination
Fitness dancing.
Image Credit: Dragan Trifunovic/iStock/Getty Images
All forms of dancing improve balance and coordination, although some are better at it than others. The Argentinian tango, for example, requires lots of twists, leg kicks and torso rotations. It requires keeping your center of balance stable to make sure you don't lose your step as you twist and turn. Group dancing, meanwhile, relies heavily on coordination, as all dancers need to be in tune with each other for the performance to work.
Posture
Good posture.
Image Credit: Kane Skennar/Digital Vision/Getty Images
Dancing works the muscles and fibers that control posture, according to professional dancer and performance coach Christina Chitwood.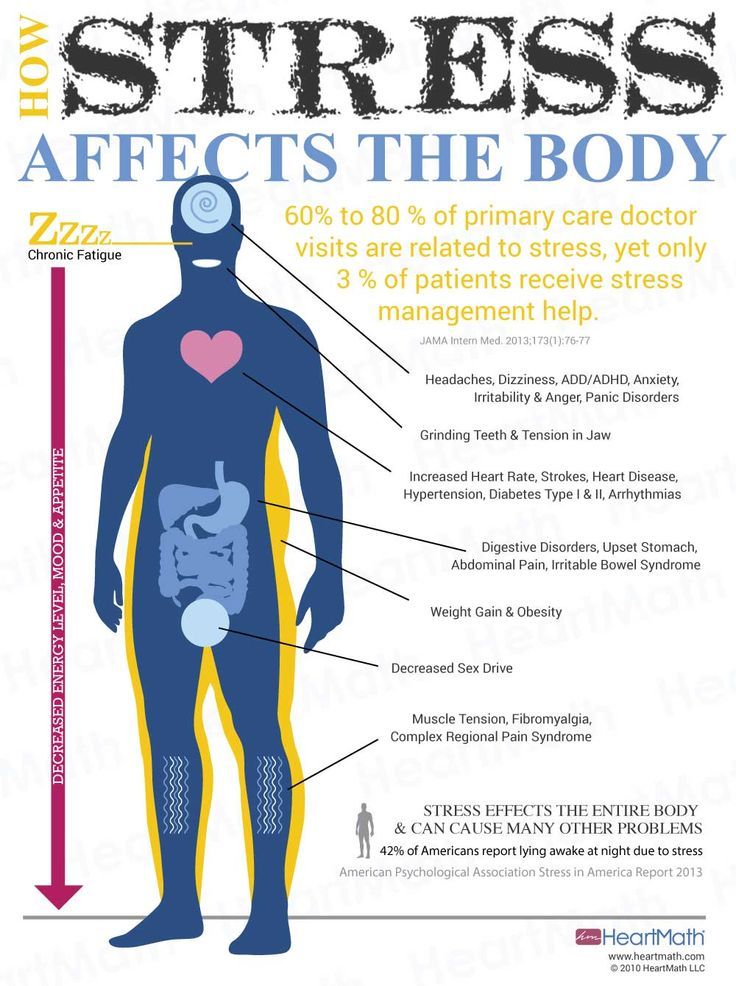 These muscles, located around the spine, contract to help you maintain posture. When you don't have good muscle tone, the muscles have to work harder to contract, so they get tired more quickly. As a result, you might end up slouching because you can't maintain your posture. Dancing works the core muscles –stomach and back—as well as the muscles surrounding the spine. As you train, you'll gain better posture and better muscle tone.
Muscle Tone
Dancing keeps muscles active.
Image Credit: Hemera Technologies/AbleStock.com/Getty Images
Dancing is especially good for the muscles in your legs and glutes. It also works the hips, your lower back and your abdomen. Some forms of dancing also work the arms and the upper body. As muscle tone improves and flexibility increases, you'll may experience relief from back pain and an increase in stamina.
Dance - health benefits - Better Health Channel
Actions for this page
Summary
Read the full fact sheet
Dancing can be a way to stay fit for people of all ages, shapes and sizes.
Dancing can improve your muscle tone, strength, endurance and fitness.
Dancing is a great way to meet new friends.
See your doctor for a check-up if you have a medical condition, are overweight, are over 40 years of age or are unfit.
About dance
There are many forms of dance, from ballroom to barn dancing and disco to Morris dancing.
Dance has always been a part of human culture, rituals and celebrations. Today, most dancing is about recreation and self-expression, although it can also be done as a competitive activity.
Dancing is an enjoyable way to be more physically active and stay fit.
Health benefits of dancing
Dancing can be a way to stay fit for people of all ages, shapes and sizes. It has a wide range of physical and mental benefits including:
improved condition of your heart and lungs
increased muscular strength, endurance and motor fitness
increased aerobic fitness
improved muscle tone and strength
weight management
stronger bones and reduced risk of osteoporosis
better coordination, agility and flexibility
improved balance and spatial awareness
increased physical confidence
improved mental functioning
improved general and psychological wellbeing
greater self-confidence and self-esteem
better social skills.
Getting started with dancing
You can dance in a group, with a partner, or on your own.
There are lots of different places where you can enjoy dancing, for example, at dance schools, social venues, community halls and in your own home. Dancing has become such a popular way to be active and keep fit, that most fitness clubs now offer dance classes in their group exercise programs.
Dancing can be done both competitively and socially. It can be a great recreational and sporting choice, because anyone of any age can take part. It doesn't matter whether it is cold or raining, as dancing is usually done indoors.
The gear you need for dancing will depend on the style of dancing you choose. For example, tap dancing will involve buying tap shoes, however many forms of dance do not need special equipment or footwear.
To get started, simply choose a style you enjoy, or would like to try, look online for dance schools in your local area and join a class.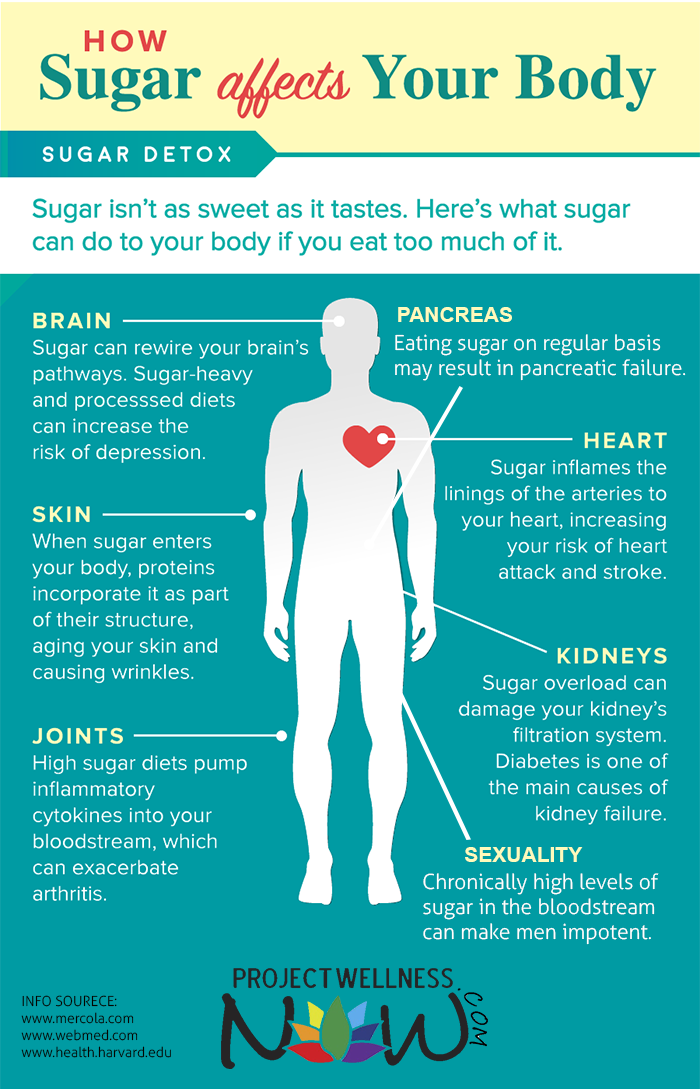 Types of dance
There are many styles of dance to choose from, each with its own attractions. Popular styles of dancing include:
Ballet – mostly performed to classical music, this dance style focuses on strength, technique and flexibility.
Ballroom dancing – this involves a number of partner-dancing styles such as the waltz, swing, foxtrot, rumba and tango.
Belly dancing – originating in the Middle East, this dance style is a fun way to exercise.
Hip-hop – performed mostly to hip-hop music, this urban dance style can involve breaking, popping, locking and freestyling.
Jazz – a high-energy dance style involving kicks, leaps and turns to the beat of the music.
Pole dancing – has become increasingly popular as a form of exercise. It involves dancing with a vertical pole, and requires muscle endurance, coordination, and upper- and lower-body strength.
Salsa – involving a mixture of Caribbean, Latin American and African influences, salsa is usually a partner dance and emphasises rhythms and sensuality.
Square-dancing – a type of folk dancing where 4 couples dance in a square pattern, moving around each other and changing partners.
Tap dancing – focuses on timing and beats. The name originates from the tapping sounds made when the small metal plates on the dancer's shoes touch the ground.
Choosing a dance style
When choosing a dance style, ask yourself questions such as:
Do I want to dance to improve my fitness?
Am I trying to improve my flexibility and coordination?
Do I prefer fast dancing or slow dancing?
Do I want to dance with a partner, or on my own?
Do I want to join a group, or have private lessons?
Will I enjoy competitions, or do I want to dance just for fun?
General tips for dancing
If you are thinking of taking up dancing, suggestions include:
See your doctor for a check-up if you have a medical condition, are overweight, are over 40 years of age or are unfit.
Wear layers of clothing that you can take off as your body warms up.
Do warm-up activities before you begin a dance session.
Drink plenty of water before, during and after dancing.
Make sure you rest between dance sessions.
Don't push yourself too far or too fast, especially if you are a beginner.
Wear professionally fitted shoes appropriate to your style of dance.
Check with your dance instructor that you are holding the correct form.
Sit and watch new dance moves first. Learning new moves increases your risk of injury, especially if you are already tired.
Perform regular leg-strengthening exercises.
Move as fluidly and gracefully as you can.
Cool down after a dance session, including stretching.
Where to get help
Your GP (doctor)
Physiotherapist
Victorian Square Dancing Association Tel. 1800 643 277
DanceSport Victoria – ballroom and competitive dancing
Victorian Line Dance Association
Get Active Victoria
Sports Medicine Australia Tel. 1300 711 211
Fong Yan A, Cobley S, Chan CL et al. 2018, 'The effectiveness of dance interventions on physical health outcomes compared to other forms of physical activity: A systematic review and meta-analysis', Sports Medicine, no. 48, pp, 933–951.
This page has been produced in consultation with and approved by:
This page has been produced in consultation with and approved by:
Give feedback about this page
Was this page helpful?
More information
Content disclaimer
Content on this website is provided for information purposes only. Information about a therapy, service, product or treatment does not in any way endorse or support such therapy, service, product or treatment and is not intended to replace advice from your doctor or other registered health professional. The information and materials contained on this website are not intended to constitute a comprehensive guide concerning all aspects of the therapy, product or treatment described on the website.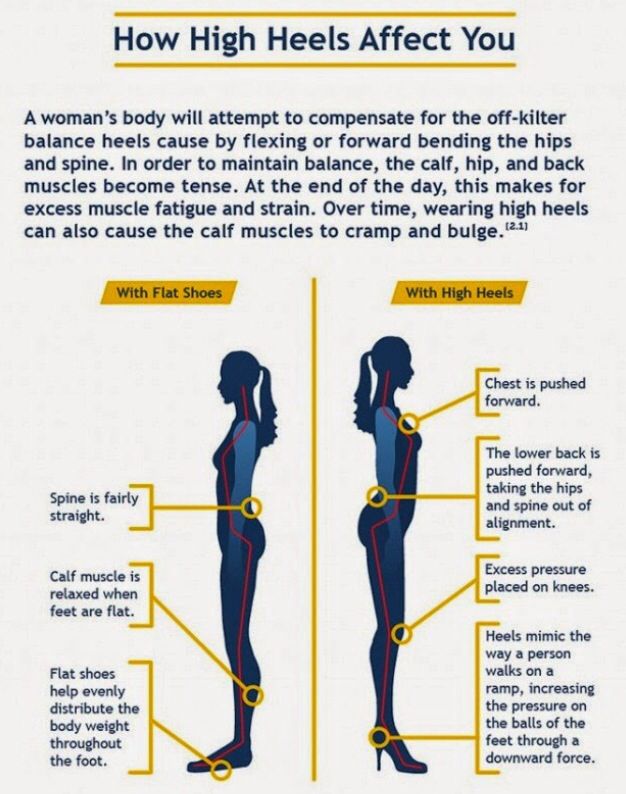 All users are urged to always seek advice from a registered health care professional for diagnosis and answers to their medical questions and to ascertain whether the particular therapy, service, product or treatment described on the website is suitable in their circumstances. The State of Victoria and the Department of Health shall not bear any liability for reliance by any user on the materials contained on this website.
Reviewed on: 25-05-2022
How dancing changes the body - Live!
My friend, 35-year-old Vadim, teaches hustle at a Moscow dance school. Looking at his toned figure and polished movements, you will never suspect that two years ago he weighed 30 kg more and was clumsy like a bear. One fine day, realizing that he already weighs more than a centner, Vadim signed up for dancing. The result is an excellent press (exercises for a flat stomach), a clear pattern of biceps, toned buttocks and strong embossed legs in a year. Vadim is convinced that dancing changes the body faster than fitness.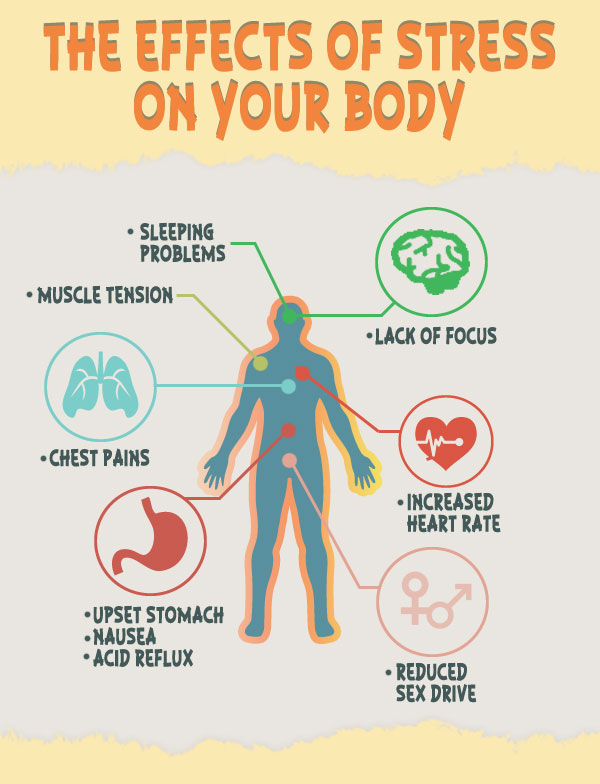 Impressed by this story, I decided to find out what kind of bonuses for the figure and health to expect from serious classes in different styles of dance.
Belly dance
Bonus: thin and flexible waist, beautiful hips, strong legs.
Oriental dances increase muscle tone, tighten the whole body. "Sometimes a woman's weight remains the same, and those around her unanimously say that she has lost weight," says the LIVE! belly dancer Svetlana Abu-Hardan. Due to the constant retractions and ejections of the abdomen, the abdominal muscles are strengthened - straight, oblique, transverse. Intensive rotation of the hips removes extra centimeters from the waist, improves blood circulation in the pelvic organs, which is very important for the health of the reproductive system. Arm swings strengthen the muscles of the shoulder and triceps, which means that it will be possible to safely wear T-shirts with straps.
Club dancing
Bonuses: flexibility, strong back, arms and legs, flexible neck, stamina.
Do not look at the fact that everyone who dances hip-hop, house, break-dance and RnB walks bent over. In fact, they have very strong back muscles and excellent flexibility. Club dances require remarkable strength and endurance - for example, in the lower break, the dancer performs truly acrobatic stunts. "Practitioners of this type of dance can forget about dumbbells, exercise equipment, jogging in the morning - the figure will be perfect anyway," says break dance instructor Irakli Minadze.
Flamenco
Bonuses: excellent posture, healthy back, mobile hands, beautiful legs.
Flamenco classes teach you how to beat a fraction, keep your back straight and arch your hands. After a couple of months of training, the hips and buttocks lose weight, and the calf muscles acquire a beautiful relief. That is why flamenco is ideal for those who have full thighs combined with thin calves - classes will help improve the proportions of the legs.
Turns and twists work out the muscles of the back, so flamenco dancers with their excellent posture can be seen from a mile away. "I had a ten-year-old girl with scoliosis in my group," says flamenco teacher Anastasia Morozova. - Mom specially brought her to classes to strengthen her back. A year later, the scoliosis was gone.
Latin American dances
Bonuses: toned buttocks, thin waist, strong abs.
In latin and salsa, from the constant "eights" legs, hips, buttocks lose weight, the press is tightened. The lifeline quickly disappears from the waist. Latin American dances generally intensively burn fat and speed up metabolism. "One week of active Latin dance classes replaces a two-month gym membership," says Anastasia Nefedova, Latin American dance instructor. Still - so dance!
Strip dance
Bonuses: high chest, toned stomach, strong arms and legs.
This is where you can mold a figure in the shortest possible time.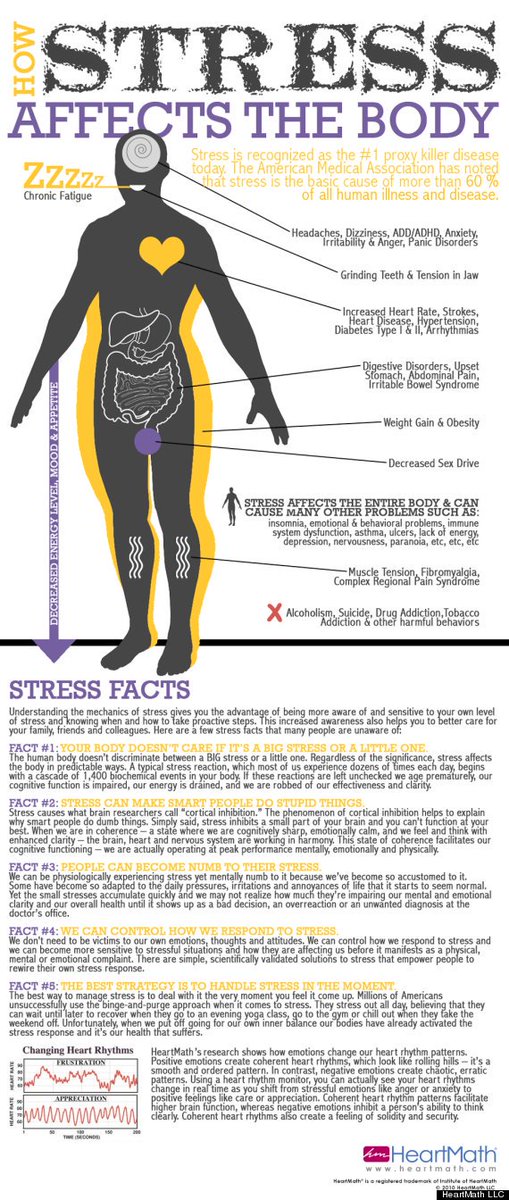 "You won't recognize yourself after three months of classes," says Dmitry Tsibulsky, Strip Dance teacher. - Muscles are stretched, fat quickly disappears. In addition, many unconsciously begin to eat less, because often you have to hold the weight of your body on your hands, so you want to become lighter faster. Striptease dancers don't eat much." By strengthening the muscles of the shoulder girdle, including the chest, the chest rises. To stay on the pole, and even more so to raise the legs in this position, is impossible without intensive work of the press, buttocks and hips. Hands that have to support the weight of the whole body quickly acquire a beautiful relief, even fingers are strengthened. In general, this is really a very fast, although not an easy way to mold a beautiful harmonious body.
Irish dance
Bonuses: strong buttocks, toned thighs, strong legs, sculpted calves.
"After a month of classes, I lost 7 kg," says Irish dance teacher Varvara Emelyanova.

- The greatest load falls on the lower part of the legs - the calf muscles, feet, but the hips are also actively strengthened. The upper body does not move: the head does not spin, the shoulders are even, the arms are at the seams. My legs very soon became similar to the legs of ancient Greek athletes. One session replaces an intense workout on a stationary bike. Despite the fact that the body almost does not work in the dance, after a couple of months of classes, posture improves and the press strengthens.
Aerobics: body-made
Bonuses: beautiful harmonious body.
Body-made is a new trend in dance schools that is gaining popularity. In fact, this is a dance fitness workout with strength and aerobic elements. All major areas are trained: chest, waist, arms, back, buttocks, hips and legs. "Without particularly straining, you achieve the perfect figure," says Tatyana Ermizova, a body-maid instructor. - Remove the "knuckle" around the waist, strengthen the press, drive off excess fat from the hips and buttocks.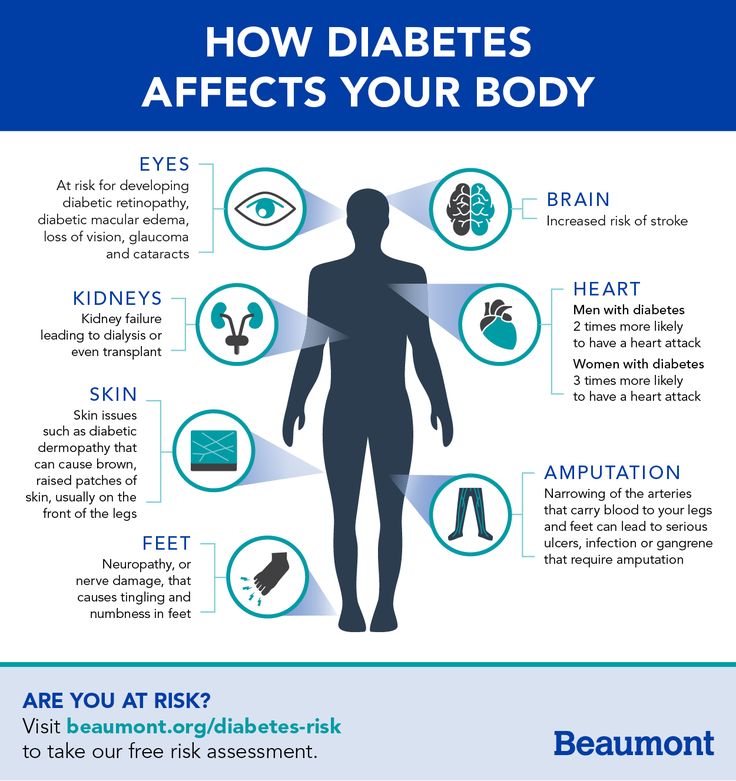 The results are visible within a month."
Personally, I like Argentine tango. After six months of training, my back straightened, and my calves and forearms acquired a beautiful relief. These classes pushed morning running out of my schedule: my legs hurt after tango as if I had already run my kilometers. In addition, dancing in the evening with a partner is much more pleasant than running alone early in the morning.
How has dancing changed you?
Useful links:
Video classes "Belly dance" with Svetlana Abu-Hardan and a master class "Belly dance" by Alexei Ryaboshapka in the fitness video library of the club "LIVE!".
Video lessons "Club dances", "Modern dances", "Hip-hop" with Svetlana Litvinova, "Hip-hop" with Ilya Vyaltsev, "Hip-hop show".
Video classes "Dance Aerobics" with Maria Yerlashova and Taras Klimov, "Dance Aerobics" with Natalia Kolesnikova and Taras Klimov.
Video lessons "Indian dances" with Ashwani Nigam and "Indian dances" with Shanti.
Video lessons "Dancing for children" with Anna Deltsova and Ivan Krishtoforenko, video lessons "Dancing for children" with Maxim Yurov.
How dance affects a person
It's simple: with the first steps in dancing, you begin the path to yourself, or rather to your improved version. As a rule, this is not an easy path and not at all short, but it is worth going through. Let's discuss this.
Dance is able to influence not only the body. It can change your thoughts, attitude towards yourself and others. Your plasticity and the way you move directly affect your self-esteem and emotional reactions. Have you ever noticed that all emotions are immediately reflected in the body, and the position of the body affects how you feel? This is because our body language and movement patterns directly affect not only how others perceive us, but also our sense of self.
How the body changes consciousness
Moreover, the behavior of the body is directly related to thinking, feeling and sensations.
The body is able to remember the positions in which it spends most of the time. If you often experience negative emotions, they freeze in the body and turn into movement patterns. If you constantly experience fear, insecurity, embarrassment, then shrink, pull your head into your shoulders, slouch. The muscles responsible for these positions get used to being constantly in tension. To relax them, you will have to make a conscious effort. It turns out a vicious circle: emotions form muscle clamps, constant tension feeds emotions, and you can no longer get rid of this situation so easily.
Thus, you can not only get a negative habit, but, on the contrary, get rid of it. Good news, isn't it? In addition to high spirits, a person switches to sensations in his body, focuses on movements, forgetting about business and problems for a while. In addition, the first confidence in the movements appears, and, therefore, self-confidence.
"Dance is the most sublime, the most touching and beautiful of the arts, because it is not just an expression or a distraction from life, it is life itself," the English psychologist and physician Havelock Ellis once said.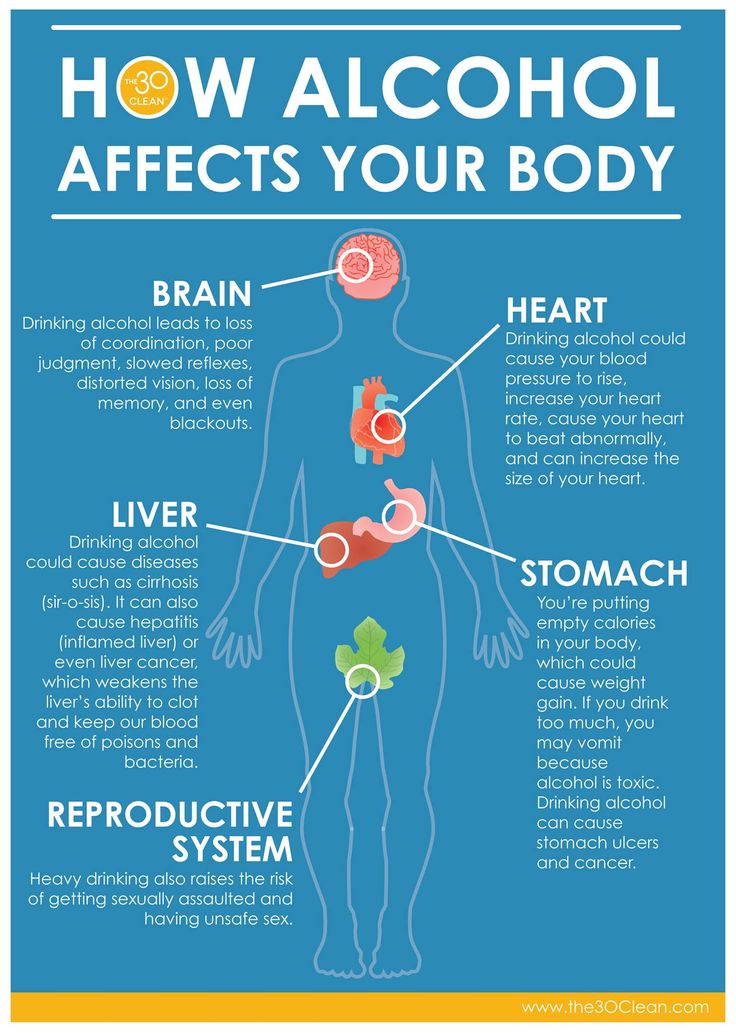 And it's hard to disagree with that.
Dance is a complete cardio activity
An hour of active dancing can be compared to an hour of running on a treadmill or an hour of swimming. The load during dancing gives optimal training to both the heart and blood vessels, as well as the muscles and joints of the body. After a few weeks, you will notice that the body has become more elastic and toned, and the numbers on the scale will pleasantly surprise you.
Dancing, we not only get a lot of pleasure, a more elastic and flexible body, cultivate stress resistance, but also effectively train the cardiovascular system, increase the overall tone of the body and immunity, and become more resilient. Dancing is the perfect way to learn how to control your body. It's hard to imagine a dancer with bad posture. By mastering new dance steps, you will correct your posture, strengthen your back muscles and begin to move more gracefully and confidently.
Regular dance classes will teach you to really hear and feel the music.