How to be the best dancer at your studio
How To Become A Better Dancer: 5 Tips -
So you want to know how to become a better dancer?
Here are 5 important tips that will help you improve as a dancer fast:
1. Take Lessons Consistently (You're not special)
Some people think that they can get good without ever taking any dance lessons…
This is a mistake. Think about everything else you ever learned in your life, did you just wing it? No, you probably took lessons to become good at it. The same goes with dancing. You can take lessons in person or online. For in-person lessons you can do group classes or private lessons. For online lessons you can learn from videos. Check out our online Ballroom dance videos here.
Furthermore, it is important to take the time to find the right dance teacher for your goals, because some are definitely more qualified than others. My recommendation is try out a lesson with several teachers before committing to one specific dance instructor.
Read our article on what makes a good dance teacher.
2. Practice Daily At Home/Studio
One of the most important habits you need to adopt is daily consistent practice. No matter how naturally good you are, you need to practice if you want to become a better dancer. Many people assume that just because they take lessons, they don't need to practice. This could not be further from the truth. It is precisely because you take dance lessons, you need to practice even more to make sure you retain everything you've been learning.
Becoming a better dancer requires muscle memory. And muscle memory requires a lot of repetition through practice. So don't overthink it – simply make some room in your living room, get a mirror and practice the things you worked on at your last lesson/class. Check out our practice guide for Ballroom dancers.
3. Have A Goal
One of the fastest ways to improve your dancing is simply to have a goal to work towards. The goal can be a performance at your studio's showcase or party.
It can also be a dance competition. Even if you don't want to perform you can still come up with a social dance goal such as "be able to dance comfortably at next month's party". Be creative with it as there is no wrong or right goals. The most important thing is to have one and to have a future date that you're working towards. This will keep you motivated with your daily practice!
4. Feel your body
After you've learned the mechanics of the steps and routines, you need to make sure that you let your body "Feel" the movements so that all the steps and styling can really sink in to your muscle memory. You don't want to be stuck in your head when you're practicing or taking lessons, you need to be in "your body" to retain the dance moves, and progress faster.
After you got it pretty good, just put on the music and try to feel your body going with the music… This will also add enjoyment to your dancing.
5. Keep yourself inspired
It is critical to work on staying inspired and motivated with your getting better in dancing goal.
Life gets in the way, so some days you will be more inspired than others… The key is to figure out some specific triggers that can energize you quickly to get back in the groove, whenever you're not feeling it.
For example, let's say you don't feel like going to your dance practice today. What you can do is watch some videos of your favorite dancers performing your favorite choreography on youtube!
That should get you back on track fast.
Watch Video – 5 Tips For Improving As A Dancer:
What do you think? Leave a comment below.
By: Leon Turetsky
Professional dance instructor
Related:
More Dance Articles & Tips
Types of ballroom dances
Styles of Latin Dances
How to Be the Best Dancer in Your Class - Alberta Ballet School
Improve Your Skills at Our Dance Academy in Edmonton and Calgary
Being the best dancer in your class requires more than just talent.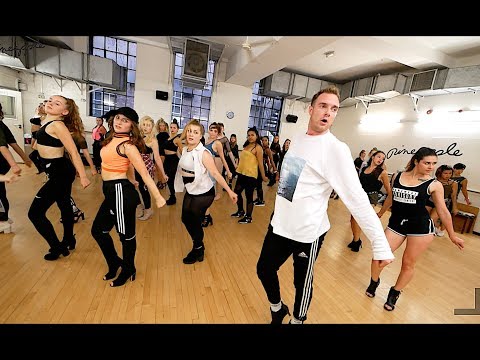 While you may be off to a great start if you have natural talent as a dancer, hard work trumps talent every time. Dance instructors especially love students who show up to class prepared. So, if you want to pursue dance professionally, it's important to have a presence in your dance class and put in the work that is required to become the best you can be.
While success can mean different things to different people there are several factors that can contribute to your personal accomplishments and future employability as a dancer. Showing up to class and actively participating every week is a good foundation, but if you're ready to take it to the next level and truly stand out in your dance class, take these cues from the professionals at our dance academies in Edmonton and Calgary.
Tips for Being the Best Dancer in Your Class
The truth is, there is no secret formula to becoming the best dancer. Wanting to be the best dancer is very different than truly becoming the best dancer.
Reaching the highest level of recognition takes hard work, a dedication to learning and also requires you to be in the right mindset at all times. Here are some key areas you can focus on in order to be the best dancer in your class:
Arrive Early and Prepared: It's not enough to arrive on time for dance class, you must arrive early and come prepared. When class starts, your instructor will be focused on their job – teaching the class. It will become more challenging to establish a relationship this way, whereas arriving early gives you the opportunity to meet with your instructor where you can introduce yourself and ask any questions you may have. Most dance instructors will appreciate the extra effort and in turn, keep an eye out for you in class.
Stay Alert and Focused: Get plenty of rest and eat well before every dance class. This makes it easier to stay alert and focused during class, especially if it takes place first thing in the morning. If you are unsure about something during class, don't be afraid to ask your instructor. They appreciate the enthusiasm and will be happy to answer any questions from students.
Take Corrections: The best students take corrections without offence and apply them quickly. Nothing makes an instructor happier than a student who takes in a correction and fixes it for the next class. Students who do so improve their dance abilities at a much faster rate, as the instructor can identify any other corrections that should be focused on. Carry a notebook with you to record any corrections at the end of class while they are still fresh in your mind. This will help you remember the exact areas you need to fix and makes it easier to practice outside of the studio.
Practice at Home: One of the most important habits you must learn to become the best dancer is to practice, practice, practice. Even if you are naturally good at dancing, you need to practice at home if you want to become better. Practicing helps you retain the knowledge and skills you have learned in the studio and also trains your muscle memory to remember the steps.
Continue Taking Lessons: Like anything in life, if you want to master something you have to take lessons first. The same applies to dancing. Whether you take lessons in-person or online, participating in dance classes will help you get better, regardless of your level of experience. Finding the right dance studio and continuing your training there, will also help you become better acquainted with your instructors, allowing you to build the rapport that is necessary to ensure you get noticed.
Become the Best at Our Dance Academy in Calgary and Edmonton
If you're still wondering how to become the best dancer in your class, don't be afraid to put yourself front and centre. Students who take centre stage are generally the ones who remember the choreography by being prepared, paying attention, taking corrections, practicing at home and continuing to pursue dance lessons.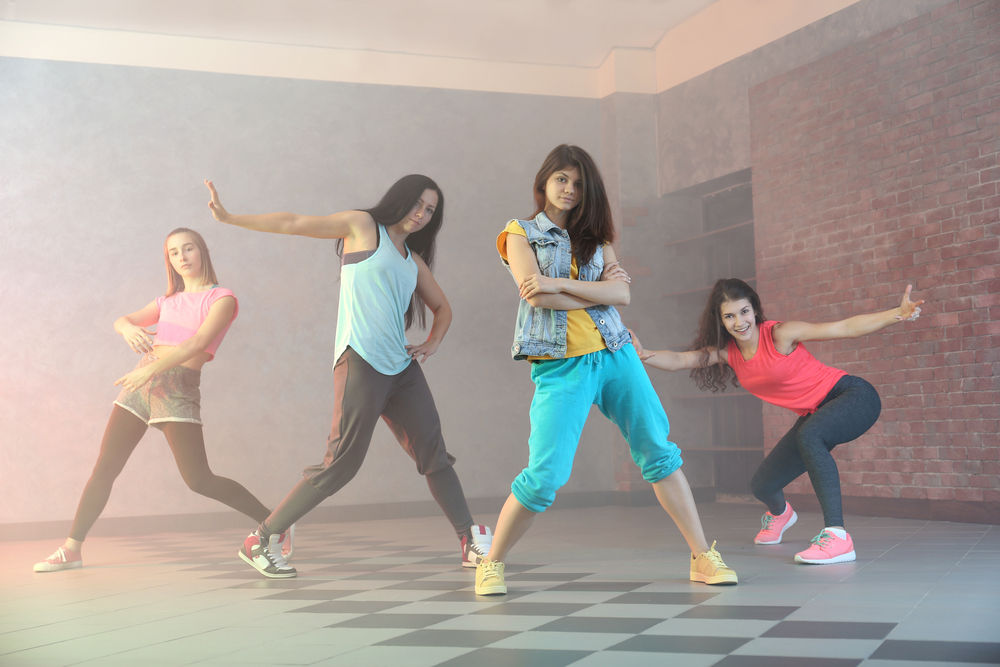 With locations in Calgary and Edmonton, Alberta Ballet School offers dance programs for everyone. Whether you want to deepen your understanding of dance or work towards a professional career, you can find the perfect program for you in either our Open or Professional Divisions. Our Open Division classes are offered in both Calgary and Edmonton where all students can expect to receive high-calibre instruction in order to develop and maintain a serious appreciation for dance. Our dance studio in Calgary is also home to our Professional Division programming for those who are pursuing dance full-time. For all programs, we are committed to ensuring an inclusive and positive learning environment so students can flourish and become the best dancers they can be.
For more information about any of our dance and training programs, please give us a call at 403-245-2274 ext. 722 or fill out our online contact form and we will be happy to assist you.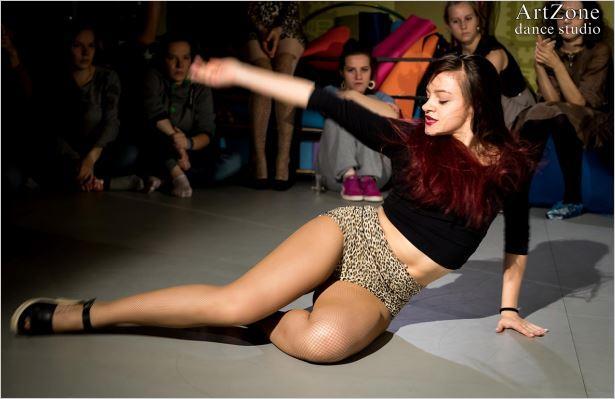 Everyone is welcome at our dance academy in Edmonton or to sign up for dance classes at our Calgary location.   
How to become a dancer who does not interfere with anything?
Who is a dancer? A person who moves his arms and legs to the beat of music or his own internal rhythm is the simplest definition. From the point of view of art, the body is the same instrument as the cello or violin. This instrument expresses emotions, feelings and moods. Dancing is no less an art than wielding a brush. The harmonious unity of the mind, soul and body is important here.
Someone thinks that the ability to dance is an innate talent sent from above. This is not always the case, everyone can become a dancer. Anyone who loves music, who enjoys moving to it, is in fact already a dancer, in the broadest sense of the word. However, to become a truly professional dancer, you need aspiration, desire and perseverance.
As a rule, the title of a professional is given to someone who has studied several years in a dance class.
Behind him are more than a dozen performances on stage, knowledge of the names of all dance movements and a pack of costumes on hangers.
When it comes to street dancing style, the academic school will not help here. A professional on the street is the one who dances the best in the area. Many people ask: how to become a street dancer? Only one way: watch and repeat. Watch how they do, what they do, what kind of music. Repeat at home in front of the mirror, over and over, until the result is satisfactory. The style of street dancing has long been on the stage, and you can learn it in studios with teachers. Of course, even when working in the studio, you cannot do without repetitions at home. You need to constantly hone your movements.
Success in the art of dancing directly depends on the goals set. Some want to dance professionally in the styles of Hip-Hop or Go-Go, others strive for a professional career in ballroom dancing, and others have long dreamed of participating in dance theater productions.
People who from the very beginning wonder how to become a professional dancer often become the leading choreographers and art directors of their own dance studios.
Where to get knowledge to achieve your goals? We have already talked about the method of observation and self-study, as well as classes in dance circles. Another way to learn is to participate in master classes by visiting specialists and dance competitions. Any professional activity, including dancing, requires the intervention of experienced teachers. Dance competitions will help you get the necessary criticisms and tips to improve your technique. Naturally, one must be prepared for disappointments. But not a single remark should stop a true dancer on the way to his goal.
When a person thinks about how to become a good dancer, he thinks about how to acquire technique and finesse of movement, while forgetting about personal qualities. But they are no less important than the baggage of knowledge and experience gained.
A lot is decided by the energy and charisma of the author of the issue. Does he have a talent, or does he mechanically repeat the learned movements? Is he lethargic or does his temperament make him get up from his chair and give a standing ovation? It is personal qualities that sound the very final chord that affects success.
Along the way, in the world of dance, physical abilities are improved, as well as spiritual traits of a person's character. Success in this field can boost self-confidence.
When deciding what events to go to and how to become a dancer, the main thing to remember is that you should like the dance style. The body should literally "tear to dance" with the sounds of salsa or flamenco. Dance revives energy and mood. After all, it is not without reason that there is an opinion that dance is life.
Sign up for free class
Just fill in these fields
and we will contact you
Hip-Hop DancingDanceHallTwerk | Booty DanceTwerk | TwerkGo-Go | Go-GoBreakdancePoppingJazz FunkStretchingHouse DanceBody WorkHigh HeelsBody MadeContemporaryContemporary DanceStreet DanceRhythmDanceHall KidsStreet DancingBooty Dance | Booty DanceContemporary ChoreographyKrump | KrumpLady's StyleWaacking & VogueRagga | RaggaClub DancingBaby DancingWedding DanceExperimentalIndividualVIP GroupsHip Hop ChoreoBallet / ChoreographyBooty Dance | Booty Dance Jazz Modern Street Dance Kids Street Dance Kids Pro0003
Dance Directions
Hip Hop Dancing
Hip Hop Dancing
DanceHall
DanceHall
Twerk | Booty Dance
All directions
How to become a professional dancer?
Many young people today do not just want to learn how to dance beautifully, but seriously dream of becoming a professional dancer.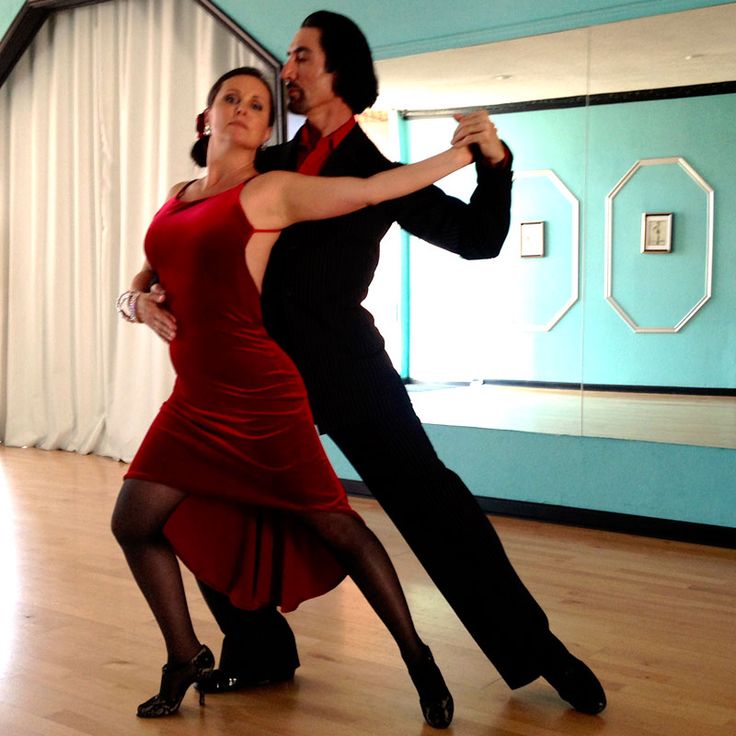 This unusual profession attracts romantics and connoisseurs of beauty.
More often only girls and young girls dream of becoming dancers, fascinated by the light and air images of ballerinas. Indeed, what could be more beautiful than shine on stage, receive flowers from fans every evening and listen to applause! This magical picture is mesmerizing, and the prospects become gray an office worker cause only bouts of melancholy.
However the path to the top of a career as a professional dancer is not as easy as it could be appear at first glance. As in any business, this area is filled not only beauty and smiles, but also difficulties hidden from the eyes of the audience.
Before than to make a decision about choosing a profession, the future ballerina, as well as her parents should know what is hidden under the beautiful title of "ballet dancer". Costs note that in many professional groups the position of a dancer sounds as a "ballet dancer", regardless of the stylistic direction of the choreography.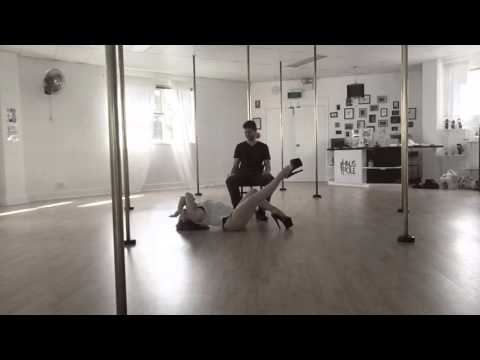 Consider advantages and disadvantages of such a profession as "dancer" or "ballet dancer". Assessing them, it will be easier for you to make an important decision or to abandon it.
What Pros and prospects are given by the profession "ballet dancer"
- Excellent physical shape on throughout life. Professional dancers are distinguished good physical form. In order to have the correct posture, thin waist and tightened hips, dancers do not need to visit gyms and fitness clubs. The physical form remains ideal in the process of daily performance of their professional duties. Work schedule for dancers so saturated, and the physical load is so high, that all this is not allows people in this profession to gain excess weight.
- Opportunity to see the world in within the framework of professional activity. Dance profession associated with active touring activities. Typically the most famous choreographic groups visit major European cities, and all without exceptions continents and countries.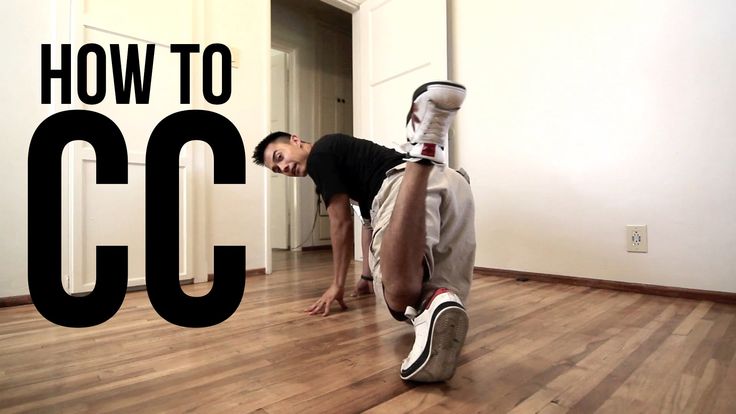 Work schedule provides dancers a wonderful chance to see the world without spending your own money on it.
- Fame, admiration, recognition and love of the audience. An integral attribute dancer's professions are the love of the audience, applause and, finally, the real glory. Choreographic activity will become an ideal profession for those who childhood to strive for admiring glances and under the footlight feels like fish in the water. Dancers on stage live a special life. Many people are attracted to profession with an incomparable feeling of flight and the release of adrenaline into the blood under thousands of admiring glances.
- Profession is a favorite occupation. Most often, dancers become by vocation those people for whom choreography is a favorite pastime that has become a profession. Highly it is difficult to imagine a good professional dancer who would not love my job. Here, more than anywhere else, burning eyes and emotional dedication.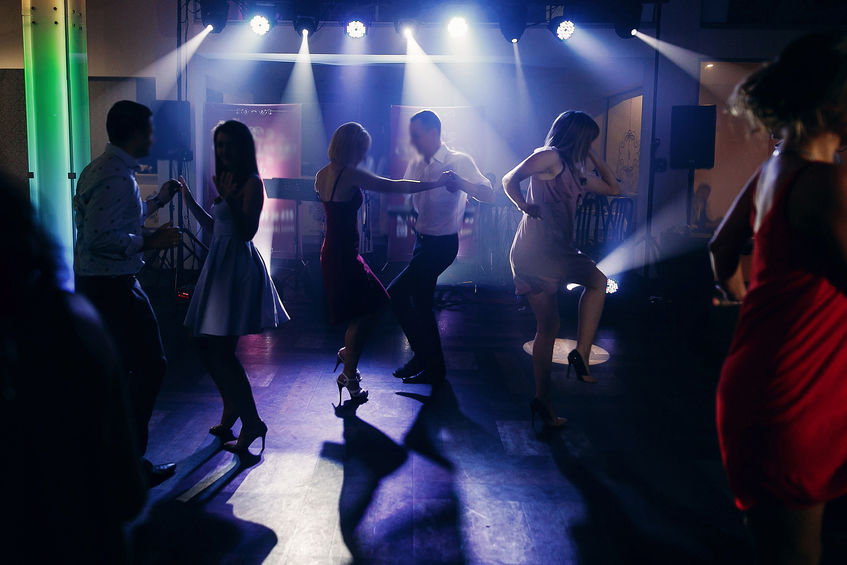 This becomes possible only if the dance is for of a person is the most favorite occupation in life and the only possible choice professions.
- The profession is related to beauty. The work of a dancer perfectly develops a sense of style. Professional dancers - some of the most beautiful people in ordinary, everyday life. Thanks to daily work with stage costume and make-up people of this profession harmoniously develop a sense of proportion and aesthetic perception.
- Dancers are always in the focus of the media, on the TV screen. One one of the advantages of the profession is the fact that dancers can often be seen central television channels. Concerts with famous bands broadcast on TV quite often. In addition, dancers are often invited to participate in the filming of video clips and commercials. For many young people and girls, this becomes a significant incentive to choose dance art business of a lifetime.
- Opportunity to create your own dance school.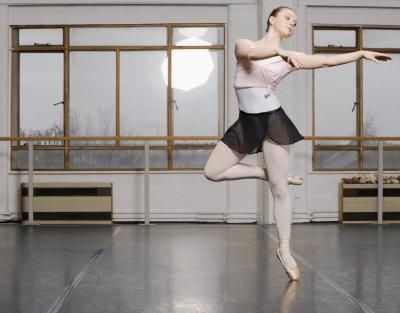 Very often a logical continuation the career of a dancer becomes the career of the owner of a choreographic school or dance group leader. This enticing prospect attracts very many future stars of the scene.
Underwater stones of dance art as a profession
- Daily physical labor. Having done choreography by their profession, young people must be prepared for the daily hard work. Many hours of training at the ballet barre, rehearsals and staging new dances, mastering unfamiliar styles, mandatory attendance master classes from famous choreographers, as well as evening performances on stage. Often you will have to perform in open areas under the scorching sun in heavy suits. Becoming a dancer, you will no longer have the opportunity to relax, as it is necessary always keep yourself in shape.
- High risk of injury. Rare there is a dancer who has not experienced at least one professional injury. dancers hurt ankles, knees, tear back, damage ligaments.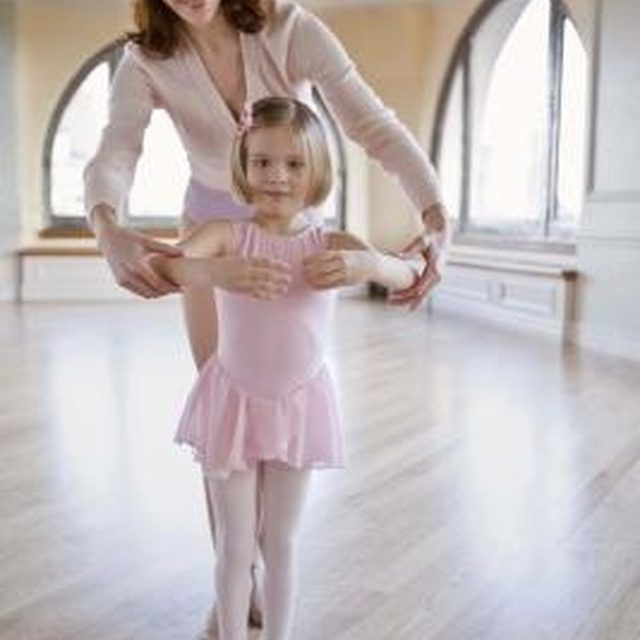 not excluded fractures and sprains. It must be remembered that the body is a working dancer's instrument. In case of damage, we can talk about professional unsuitability and parting with a career as a dancer.
- Age restrictions. Century the dancer is short. It is unlikely that you will be able to shine on stage and be a soloist after as a dancer turns 35 years old. Since this age is associated with the heyday vitality, sunset in the professional sphere can lead to unwanted psychological consequences, the development of depression and feelings of inferiority.
- Difficulty balancing work and personal life. Unfortunately, very often professional dancers fail to create a family, become a happy mother and wife. Due to the tight touring schedule, the free time of the dancers is very limited. At the same time, heavy loads can cause hormonal disruptions and reproductive difficulties in women.
C where does the dancer begin
For in order to become a dancer, first of all, you need to get an initial choreographic education.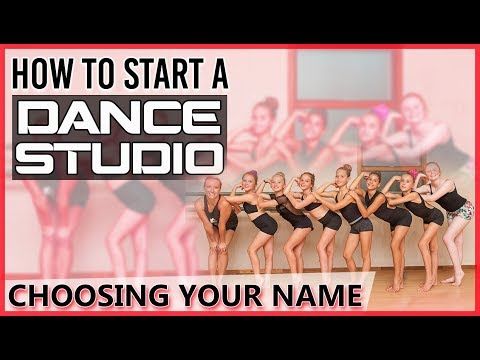 The most successful in the profession are those who I started dancing in early childhood, at the age of 5-6 years. Already at this time girls and boys are accepted into choreographic schools, which issue a certificate according to their ending. At this stage, a great responsibility lies with the parents, who should notice in time the giftedness and ability to dance in their child.
To make no mistake, just bring your child to the choreographic school for viewing. Here, experts will determine exactly how successful they can become. child in dance art. As a rule, to determine giftedness and the potential ability to learn to dance in a child is possible already at the age of 5 years.
Requirements to those entering choreographic schools
dance school, an aspiring dancer will need to continue their education. At the same time, it is desirable to constantly dance in some choreographic team, gaining performance experience.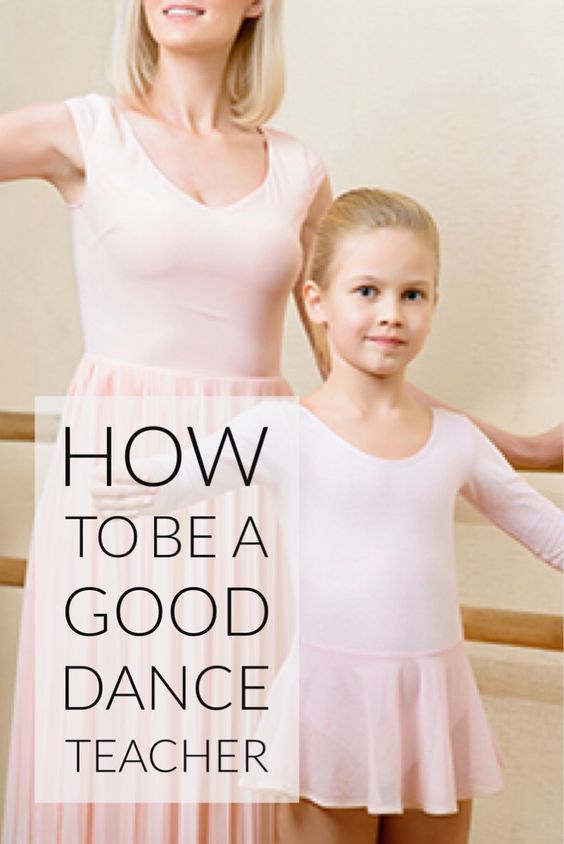 How as a rule, choreographic schools, studios and colleges present to applicants similar requirements:
Talent, creative giftedness.
Musicality, perfect ear, sense of rhythm.
Compliance external and physical data to the requirements of the school, college or dance team.
school, the competition commission evaluates with prejudice such data of applicants, like height, weight, stretch, flexibility, plasticity, eversion, ballet length step, as well as the presence of an ear for music.
Remember that ideal data only opens the door to the world of dance opportunities. Whether you become a successful dancer depends on how much work and hard work will be applied to talent and creative endowment.
Even if your desire to conquer world scenes is very strong, remember that the profession a dancer is a way of life that not everyone can do.
So, choose the profession of a dancer if any other activity for you is completely unthinkable, and you see yourself only on the stage.