How cholos dance
Lean Like a Cholo Line Dance
Lean Like a Cholo Stepsheet
Print Stepsheet PDF
Chorus – 16 Counts

Set 1: Jump Forward (See Arm Positioning Below), Swivels Right, Swivels Left
&1 Jump forward R, L (Feet together, weight on both feet)
Arms and hands: Count 1 - Fists closed with top of hands facing up with knuckles touching each other, arms and elbows parallel to floor at chest level
2&3 Swivel to R side (heels, toes, heels)
Arms and Hands: With knuckles still together move arms side to side right, left, right keeping arms at chest level while you swivel to right side
4&5 While feet stay in place, keeping hands together raise arms up in front of face keeping elbows together for count 4, lower arms so hands are in front of face for the & count, bring arms to original position as in Count 1
6&7 Swivel to L side (heels, toes, heels)
Arms and Hands: With knuckles still together move arms side to side left, right, left keeping arms at chest level while you swivel to left side (weight ending on left)

Set 2: Rock, Recover, Cross, Tap, Cross, Tap; Full Circle Walk Around
8&1 Rock back on R, recover on L, cross touch R over L as you angle your body to R side leaning back with weight on L
Arms: Keep arms in same position as count 7 for counts 8&.
On count 1 drop right arm to side leaving left arm parallel to floor with fist closed and elbow bent slightly pointing up
2 Tap R heel in place shifting weight forward to R foot
Arms: As you tap heel push elbow slightly forward
3 Cross touch L over R facing left diagonal leaning back with weight still on R
Arms: Lower L arm to side bringing Right arm parallel to floor with fist closed and elbow bent slightly pointing up
4 Tap L heel in place shifting weight forward to L foot
Arms: As you tap heel push elbow slightly forward
5-8 Leading with R foot walk around full circle to L returning to same wall (weight ending on L)
Arms: While walking in circle place both hands at chest level as if you are holding your suspenders. Walk with attitude!


Dance – 32 Counts
Set 1: Side Rock, Recover, Cross, Side Rock Recover Cross, ¼ turn Hip Roll, ¼ Turn Sit
1&2 Rock R to R side, recover on L, cross R over L
3&4 Rock L to L side, recover on R, cross L over R
5-6 Turn ¼ L as you step R to R side as you roll hips left to right (weight ending on R)
7-8 Slowly turn ¼ L sitting back on R leg (option: side body roll)

Set 2: Dorothy Step, Step Forward, ½ Turn Sailor Step, Step Out, Lean Left, Lean Right
1-2,& Step forward on L, lock R behind L, step forward on L
3-4&5 Step forward on R, swing L behind R turning ½ turn L ending with L behind R, step R to R side, step L to L side
6-8 Step R out to R side as you bend down weight even on both feet slightly leaning to R side, lean to L side slightly while moving upwards, lean to R side straightening upwards to R with weight on R Lean Like A Cholo (continued)

Set 3: Step Side, Sailor Step, ¼ Turn Left Sailor Step, Shoulder Shrugs Leaning To Right, Lean Forward ¼ Turn Left
1 Step L to L side
2&3 Right sailor step
4&5 Left sailor step turning ¼ turn L
6&7 As you step R to R side shrug shoulders 3 times as you lean on to R foot (weight on R)
8 Lean forward on to L in to ¼ turn L (weight on L)

Set 4: 2 ½ Turns, Diagonal Knee Bends Forward
1-4 Step forward on R, turn ½ turn L, step forward on R, turn ½ turn L,
5-6 Facing L diagonal step forward on R bending both knees down, straighten up squaring shoulders and touch L next to R
7-8 Facing R diagonal step forward on L bending both knees down, straighten up squaring shoulders and touch R next to L

Begin Again

Note: Every time you hear the Chorus "Elbows up from Side to side….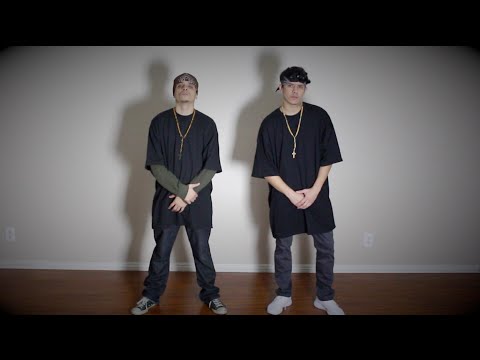 " Do counts 1-16
When chorus is completed do main dance of 32 counts
Listen to the Best Podcasts & Shows Online, Free
Stream the best podcasts from your favorite stations
All Topics
All TopicsPodcast Top 100Business & FinanceClimateComedyCrimeCuriosityEntertainmentFictionFoodHealthGames & HobbiesHistoryKids & FamilyLatinxLGBTQMindfulnessMusicNewsPoliticsPolitics LeftPolitics RightRelationshipsRewatch TV PodcastsScience & TechnologySociety & CultureSpiritualitySportsTalkback
Popular Podcasts
Dateline NBC

Current and classic episodes, featuring compelling true-crime mysteries, powerful documentaries and in-depth investigations.

Crime Junkie

If you can never get enough true crime. .. Congratulations, you've found your people.

13 Days of Halloween

Season Three: Devil's Night. When a 12-year-old boy and his dog are stranded far from home, they must find a way back through the chaos and mayhem of the most dangerous night of the year. Headphones recommended. Listener discretion advised. A co-production of iHeart3DAudio, Blumhouse Television, and Grim&Mild from Aaron Mahnke.
Featured Podcasts
Rachel Maddow Presents: Ultra

Sitting members of Congress aiding and abetting a plot to overthrow the government. Insurrectionists criminally charged with plotting to end American democracy for good. Justice Department prosecutors under crushing political pressure. Rachel Maddow Presents: Ultra is the all-but-forgotten true story of good, old-fashioned American extremism getting supercharged by proximity to power. When extremist elected officials get caught plotting against America with the violent ultra right, this is the story of the lengths they will go to… to cover their tracks. Follow now and join Rachel Maddow for the first two episodes on October 10th.

Symptomatic: A Medical Mystery Podcast

How terrifying would it be to fight an unknown enemy? One you don't recognize and didn't see coming? What if that enemy was coming from within; a disease that even doctors couldn't identify? Nearly half of all Americans suffer from some chronic illness and many struggle for an accurate diagnosis. Each week on Symptomatic, host Lauren Bright Pacheco unravels the medical mystery of a patient's baffling symptoms and explores how their lives were turned upside down in search of answers. From the first signs of trouble, through a swirl of misdirection and failed treatment attempts, to the final relief at a confirmed diagnosis - these are their stories. This is Symptomatic.

SNAFU with Ed Helms

Hosted by Ed Helms, SNAFU is a podcast about history's greatest screw-ups. On Season 1, we tell the story of Able Archer 83, the NATO military exercise that almost caused a nuclear war in November of 1983... or did it?
Topics
© 2022 iHeartMedia, Inc.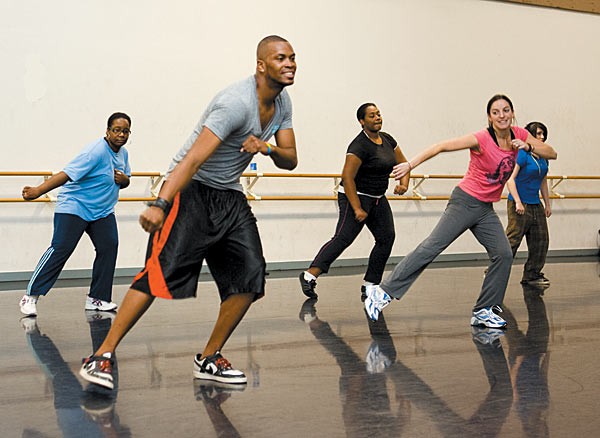 Help
Privacy Policy
Terms of Use
Selime CHELEBIEVA — the houris in the dance-inspiration
On the occasion of the 100th anniversary of the birth
About the houris, unsurpassed in the dances "Tym-tym", "Emir-Dzhelal", "Agyr ava ve gyganochka" " and many others, the leading figures of the Crimean Tatar ensemble "Khaitarma" often noted in their memoirs. The name of Selime Chelebieva is inextricably linked with the Crimean Tatar national dance. Everyone who had a chance to communicate with her for many years, perform together on stage or be inspired by her performance, emphasized her subtle grace, plasticity and sense of rhythm, she was and lived like that in dance, she was like that in life: absolutely non-conflict, soft, responsible and caring.
She had a difficult fate, she had to leave Haitarma in 1978 after working for 21 years. After her retirement, Selime Chelebieva got a job as a costume designer in the famous Uzbek ensemble "Yalla", whose team spoke warmly about her maternal care, care, and in gratitude for this contributed to the installation of a monument on her grave in the Crimean village of Mamut-Sultan (Good ).
She managed to return to her homeland in the Crimea in 1989 and lived only a few months, but, unfortunately, she did not have a chance to leave her memories. A lot of information about the once brilliant leading dancer of "Khaitarmy" was collected bit by bit from reference books, memoirs and books published in different years: the biobibliographic dictionary "Figures of the Crimean Tatar culture (1921-1944), published by the Republican Crimean Tatar Library named after. I. Gasprinsky, "Menim enishli-yokushly ve chechekli yollarim" Sabriye Eredzhepova, "Edie Topchi. Memories" by Seiyare Khashimova, "The Hero of War and the Genius of Dance" by Shefika Abduramanova. Interesting facts and episodes from her life, her communication with colleagues managed to be recorded and now preserved for history by the journalists of the "Voice of Crimea": Leyla Alyadinova in the most interesting publication "Aunty tym-tym" ("GK", No. 34 of August 19, 2011 ), Gulnara Useinova in the article "In Memory of the Star of the Crimean Tatar Dance" ("GK" dated November 22, 2002), Roza Airchinskaya, who managed to talk to Ilyas Bakhshish in one of his last interviews.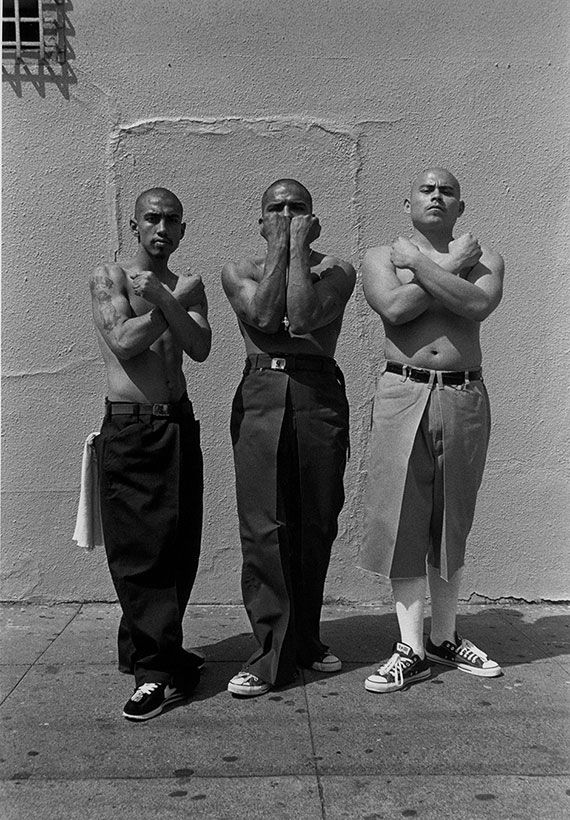 Bashtash of the legendary dancer in the Crimean village of Mamut-Sultan
From these sources, the image of a dancer remembered by the people was formed.
The fragile and sensual girl Selima, born on the Black Sea coast, in the most picturesque village of Simeiz, on the southern slope of the Crimean Mountains, growing up to the sound of the surf and caressed by the southern sun, over the years managed to convey these amazing and quivering childhood feelings in her enchanting dance. At the age of fifteen, Selime was accepted into the Yalta Song and Dance Ensemble under the direction of choreographer Izzet Dobra. Dear choreographer Usein Bakkal at 19In 1940, he invited the promising dancer Selime Chelebieva to the song and dance ensemble he created in Simferopol. They met Refat Chelebiev after the merger of the Yalta and Simferopol ensembles, and became not only brilliant dance partners, but also a married couple. They knew the bitterness of emigration - with a group of artists in 1943 they were taken to Romania, from where they managed to return to the Crimea; deportations - they were taken to the Sverdlovsk region, four years later they moved to Namangan; repression - at 19In 1949, her husband Refat Chelebiev was arrested "as a socially dangerous element" and released a year later.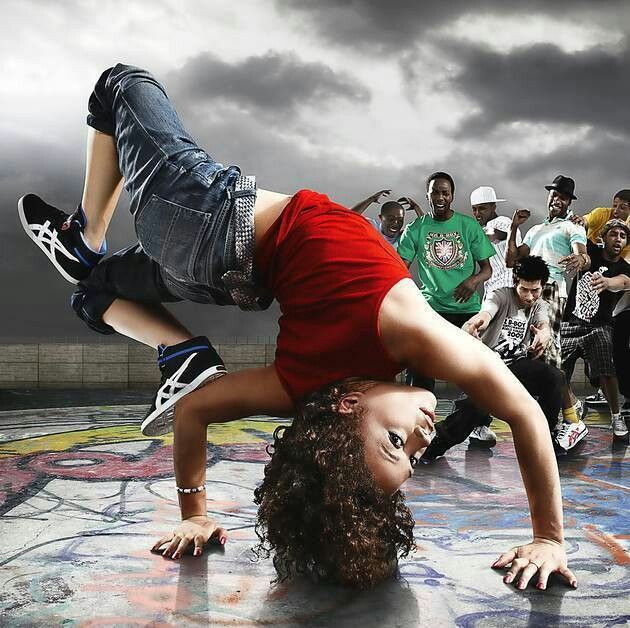 Selime worked for a couple of years at the Namangan Regional Drama Theatre, and in 1957, having passed a competitive selection, she was accepted into the Song and Dance Ensemble, later called "Haytarma", where she devoted more than 20 years to folk dance, having won the love and recognition of the public.
"Her performance of the famous Crimean Tatar dances "Tym-tym" and "Emir-Dzhelal" took the audience's breath away. So refined and graceful were her movements! She sensitively followed the subtle nuances of the sounds of the violin. She, as it were, collected the music with her hands and conveyed its inner emotional meaning in an amazingly expressive gesture. Before the eyes of an enchanted spectator, Chelebieva sculpted the impeccable beauty of the movement, from which the dance-inspiration was composed, "Sabriye Eredzhepova writes in her memoirs about Selim Chelebieva.
"She danced Russian, Uzbek, Ukrainian, Azerbaijani, Moldavian, Gypsy dances, Volga Tatars, dances of different nations.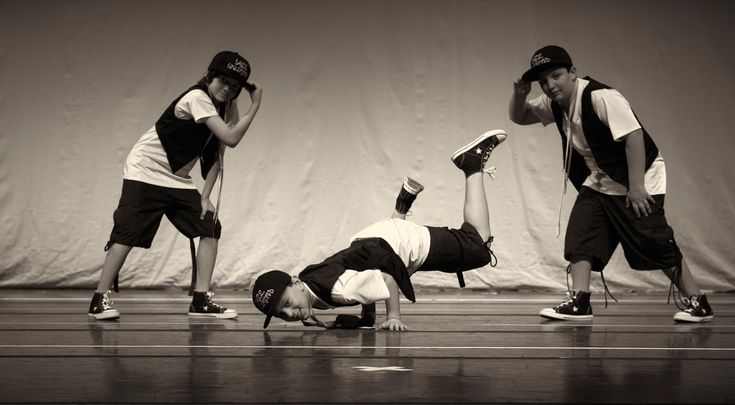 She proved to be a wonderful dancer in comedies and dramas. Selime was especially good in Yusuf Bolat and Ilyas Bakhshish's drama Arzy Kyyz, where she performed the heroine Aishe, as well as in Ilya Fimkin's musical comedy One Solace for a Deceiver, where she revealed the image of Louise with great skill. <...> Edie Topchi also admired Selime's skill. She spoke very warmly about the performance of the dance "Tym-tym": "Her fingers trembling like the wings of a bird, her fingers writhing like snakes ... it was something incomparable, beautiful, wonderful ..." (From S. Khashimova's book "Edie Topchi Memories).
"One of the best dancers of the ensemble, Akim Dzhemilev, became famous for many dances, but his performance of "Agyr ava ve haitarma" paired with Selime Chelebieva was especially unique. Akim gracefully stepped onto the stage and, spreading his arms, soared like an eagle, and Selime Guria swam alongside. (From Sh. Abduramanova's book "The Hero of War and the Genius of Dance.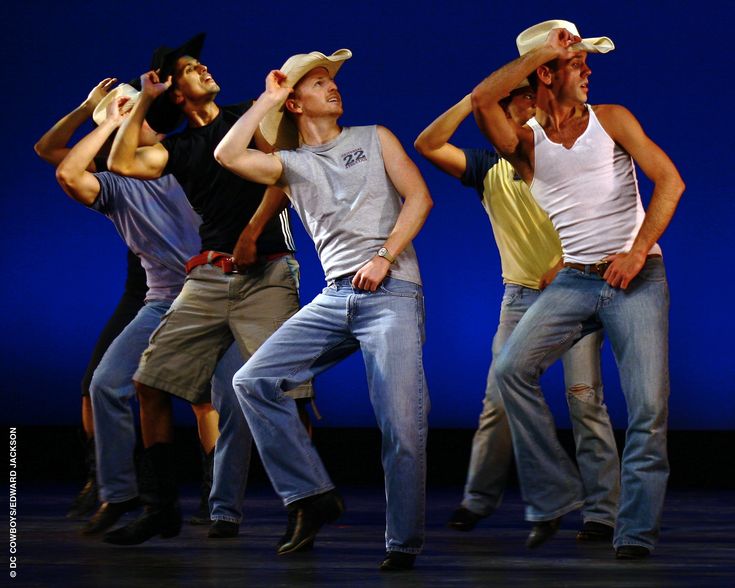 "
Ilyas Bakhshish, in an interview with Roza Airchinskaya, published in the "Voice of Crimea", vividly and emotionally described another episode from the military life of the leading dancer of her ensemble:
"During the bombing, when the fighters and artists hid in shelters, suddenly Selime Chelebieva in a bright, colorful gypsy outfit flies out onto the lawn like a bird and starts dancing "Gypsy Girl". Everyone was dumbfounded and surprised by the courage of the young and beautiful dancer, and looked at her temperamental and incendiary dance as if enchanted. And the enemy planes, having bombed, fired several bursts of machine guns as parting and flew away, except for one. The German pilot made circles several times over the dancing Selima, and then, as if flapping his wings, flew away.
Leyla Alyadinova in her article "Aunt Tym-Tym" gives a review of the popular singer Rustem Memetov about Selim Chelebieva: "... In my opinion, she was a standard in the art of dance, as Chulakova was a standard for her in her time.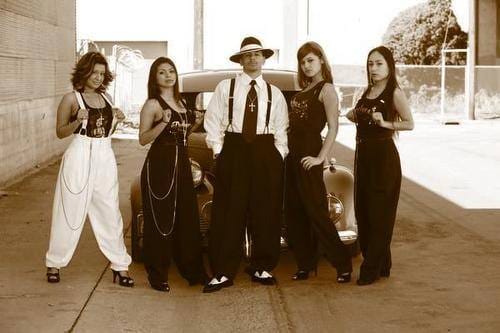 Selime-khanum, like no one else, knew how to wear a stage costume and, in general, she was always slender, fit, young guys turned to her even in adulthood.
People of the older generation will surely remember the merry dramatizations from the play "Kaynana", in which Chelebiyeva participated together with the famous Eredzhepova, Sabriye-khanum sang, Selime danced. But I must say that she sang well. I remember we were touring around Uzbekistan, then I combined a singer and a driver in one person, Selime-khanum sat next to me in the cab and hummed something all the way. She possessed a small but pleasant, expressive colorful soprano. Thanks to her, I learned the song "Eki pugyu" ("Two owls")."
comments powered by HyperComments
Meeting with the actors of the dance studio "Voice" will be held in Petropavlovsk - IA Kamchatka
All news Army Transport Beringia housing and communal services Health culture Society Politics Peninsula Crime Incidents Sport Ukraine Ecology Economy
Meeting with the actors of the dance studio "Voice" will be held in Petropavlovsk
Culture
October 8, 2019, 16:34
0
8521
In Petropavlovsk, the actors of the dance studio "Voice", operating at the Kamchatka Drama and Comedy Theater, will talk about the work on the ballet, how the performance is born, and share stories from practice.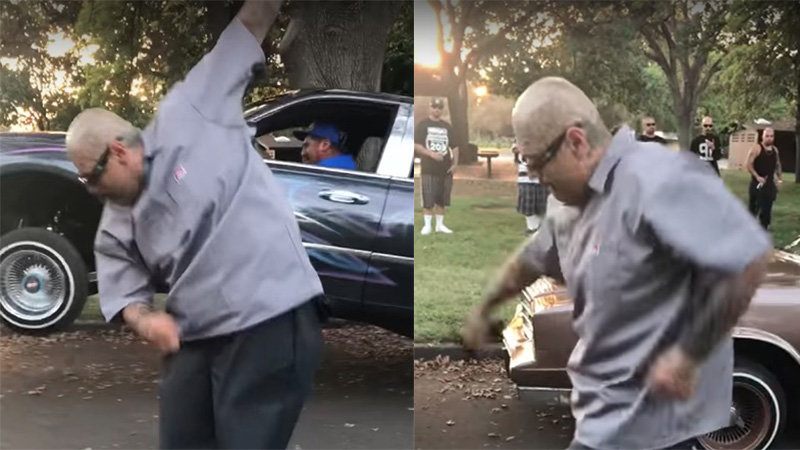 The meeting will be held by the head of the team, choreographer Marina Terentyeva, the press service of the Kamchatka Regional Scientific Library named after Stepan Krasheninnikov reported.
The team is well known to the Kamchatka audience from numerous productions. The project of the choreographer and head of the Voice Theater Marina Terentyeva, launched back in 1996, is especially popular - Kamchatsky Arbat. Over the years, the audience saw rare performances of ballets on the Kamchatka stage called "I am Zhanna" and "The Sacred Gift ... Immortal Genius", "Exercise", "To the Bathhouse", "Sparrows ... With a Naked Soul", "Dreams ", "The Last Cherub", "The Glass Bead Game", "Pit" and others.
A conversation with the actors and the head of the Voice studio will be held as part of the Theatrical Meetings project on October 9 in the assembly hall of the Stepan Krasheninnikov Regional Scientific Library.