Learn how to dance youtube
These YouTubers Can Help You Learn To Dance During the COVID-19 Outbreak
It might be tempting to plop down on the couch for several weeks or months of Netflix binge-watching during the coronavirus outbreak. (And hey, have at it—the world is crazy right now!) But if your state has a stay-at-home order or you're self-isolating, you might want to use this time to learn a new skill.
If you've ever wanted to learn to dance, these YouTube channels can help you get started without having to set foot inside a dance studio or even leave your house.
Vivian Assam Koohnavard | Photo by Britta Pedersen/picture alliance via Getty Images
Mihran Kirakosian
Choreographer and dance instructor Mihran Kirakosian has nearly two million followers on YouTube, and it's no wonder: His videos (mostly focused on hip hop and Latin dance) are geared towards dancers of nearly every level of skill and experience.
From videos of original choreography from his popular hip hop classes to step-by-step tutorials of specific dance styles and moves—like the moonwalk, shuffle, salsa, cha-cha, and more—you can use this channel to make your own at-home mini dance academy, even during COVID-19.
His breakdown of three popular hip hop moves for beginners has garnered nearly 25 million views, so you know Kirakosian must be doing something right.
Monika Matys, Get Dance
You might not be able to go to a nightclub right now, but this channel can help you learn all the best moves to make a grand entrance when you're out of quarantine.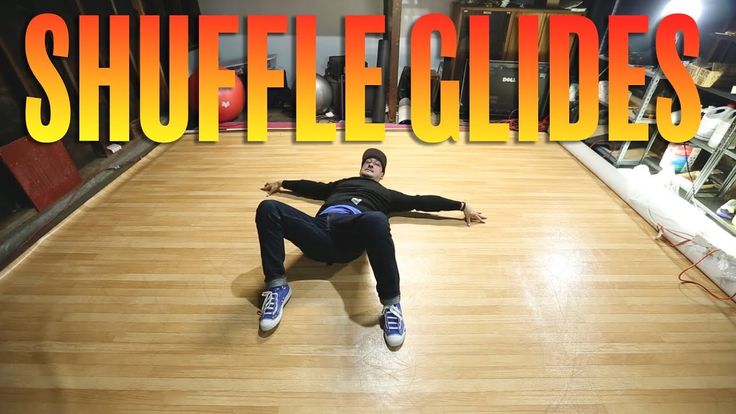 If you've ever felt awkward about where to put your arms when you're dancing at a party, club, or wedding, Monika Matys can help you out with these simple tutorials.
Unlike the tutorials on some of the other YouTube channels on this list, these videos focus on the ultimate basics of social dancing. Follow these step-by-step guides to learn about hip rolls, moving your shoulders, getting a sense of rhythm (or at least faking it), starting to freestyle, and loosening your body so you don't feel so tense the next time you hit the dance floor.
Auti Kamal
Auti Kamal, a dance vlogger whose YouTube channel is growing quickly, focuses primarily on ballet, lyrical, contemporary, and jazz routines for beginners. Find tips and tricks on pirouettes, doing the splits, easy lifts, and leg holds you can start practicing from home.
She's best known for her beginning ballet series, which can help you learn basic ballet vocabulary and steps if you never got the chance to take classes as a kid (or if you're getting back into it after a long hiatus).
Leon Turetsky, Passion4Dancing
Quarantined during the COVID-19 outbreak with your partner—or at least a roommate who's willing to dance with you? Try your hand at ballroom dancing in various styles with instructor Leon Turetsky. The live lessons (in dances like East Coast and West Coast swing, salsa, waltz, quickstep, the foxtrot, cha cha, bachata, and more) often feel like virtual parties, which is what we all need a little more of right now.
You can also learn most of the footwork and steps by yourself, so you can get ready to sweep your date off your feet later on.
Mandy Jiroux
Mandy Jiroux was once famous for being besties with Miley Cyrus, but she's made a name for herself now as a popular dance YouTuber. Many of her original choreography videos and step-by-step breakdowns of fun routines to hit pop songs have gotten over 20 million views.
Most of the routines are accessible for beginners, so you don't have to have a ton of dance experience to follow along. Make sure to check out the mirrored versions of the choreography if you're still getting used to learning new routines.
Top YouTube Channels to Learn Dancing like a Pro
Wanna Dance? is it really necessary to learn dancing? The answer is "Yes, of course". Dancing is a great skill to lose stress and embrace the word fun to yourself.
When you go to a party or music festival, dancing a great tool to take the attention of participants or enjoy a quality time with your friends.
In a psychological manner, dancing can give benefits to an individual in many ways. Such as social satisfaction, improving self-esteem, refreshing your young memories and feelings, entertainment etc. According to an article by the Pennsylvania State University, dancing provides a lot of positive consequences for the physical and mental well-being of a human.
Like every skill, dancing also needs practising to be perfect. Here we are sorting some of the best YouTube channel lists that will really help to learn dancing like a pro. All the channels on this list are managed and taught by very talented dancers and influencers. So Think You Can Dance! Take your next move smoothly.
Dancercise Studio
Dancercise Studio is a dance and fitness studio which began with the aim to spread joy and wellbeing through dancing. They instruct most dance styles such as bollywood, hip hop, contemporary, jazz, locking popping, ball room and salsa etc.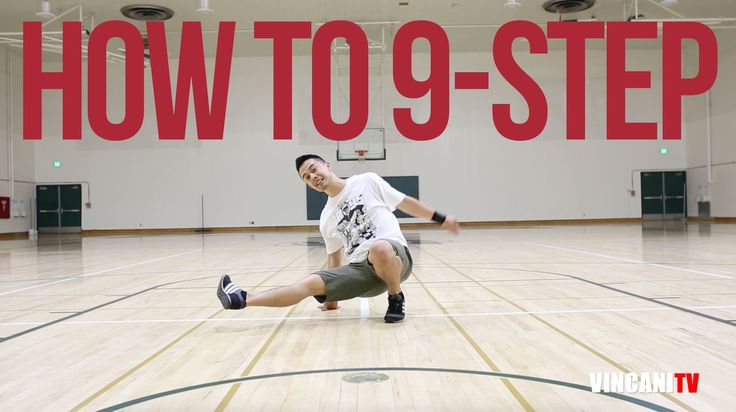 ---
LiveToDance with Sonali
Sonali Bhadauria is a famous Indian dance Choreographer & Entrepreneur. She also produced healthy dancing workouts in HOD.life youtube channel.
---
Soul to Sole : The Fitness & Dance Hub
Soul to Sole Dance Academy is a dance and fitness studio located in Delhi, India. While conducting professional Zumba, Bollywood, Pilates, Modern Jazz, Bhangra dancing classes, they produce youtube choreographies and tutorials.
---
Dance with Madhuri
The famous Bollywood actress, Madhuri Dixit wanted to teach the world to dance and synchronize everyone's step with her passion of dance. DWM (Dance with Madhuri) acts as a metaphor for life, bringing together people from around the globe via dance.
---
Team Naach
Nicole and Sonal, will take you through different choreographies in Bollywood, Belly Dance and Hip Hop.  Follow their well-ordered step-by-step instructional dance videos on Bollywood and Dance Cardio to shed those calories in the most ideal way that is available.
---
Elif Khan
Through her passion on dancing, Elif Khan teaches the Bollywood dances. Her dance steps may not be identical with the original dances. But Elif's passion leads to perform very idealistic dances to the world of dancing.
---
Dance Fitness with Jessica
Jessica is to inspire and motivate people to make positive changes in their lifestyle through dancing. Everyone deserves to feel excellent, beautiful and have a healthy and dynamic lifestyle.
---
1MILLION Dance Studio
1MILLION Dance Studio is a dancing school from South Korea.
---
Dance With Abby
Dance with Abby teaches Bollywood, Hip-Hop. Salsa, Zumba from the scratch.
---
Bollywood Dance
Bollywood dance steps helps to learn dancing to the hottest bollywood songs. Next time you will be able to hit the dance floor at a public with novelty of new dancing techniques.
---
Dance Tutorials LIVE
Dance Tutorials Live is a source dedicated to free choreography breakdowns and how-to's for all styles of dancing!
---
Mandy Jiroux
Mandy is a Recording Artist, Dancer and DJ.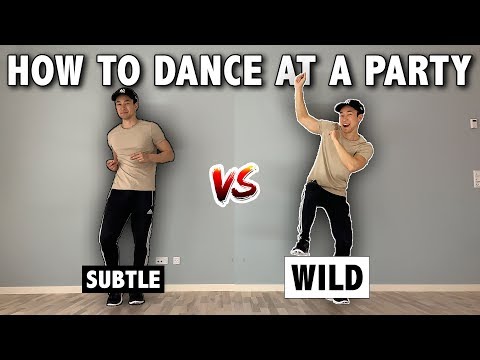 Her Dance Tutorial and Fitness videos are created along with her DJ, Music Videos, Covers and Remixes. You'll also be able to watch Her Dance Routine videos to hit songs from Ariana Grande, Britney Spears, Michael Jackson, Lorde and many more.
8 best apps to learn how to dance hip hop
YouTube has become one of the most common educational methods learn to do anything from repairing small items to building any type of house, to becoming an electrician, plumber or any another profession.
But, logically, house is not made from the roof of and we have to take into account a number of basic tips to achieve our goal. If we want to learn how to dance hip hop, the first thing to do is check out the Play Store.
In the Play Store, we can find various applications that allow us to learn the basic steps and techniques of to give our first pines this dance that has become fashionable in recent years, 40 years after it became mainstream.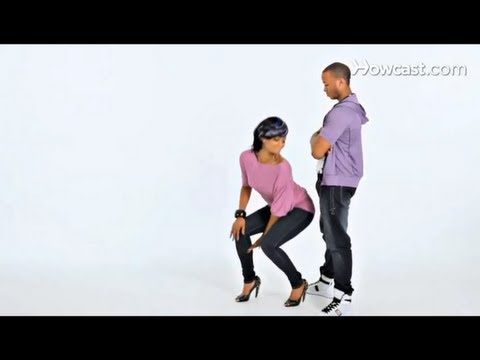 Index
1 Hip Hop Workouts
2 Hip Hop Guide
3 Hip Hop Dance Steps Videos
4 How to Breakdance 0
5 STEEZY Learn 90 20020
7 2 Hip Hop Learning Games
Hip Hop Workouts
If we want to start taking our first steps in the hip hop world, we should take a look at the hip hop learning app, the app is available for free on the Play Store which includes ads and in-app purchases.
Hip-hop training provides us with a large number of movements and more than 60 different styles , from the simplest to the advanced. All practice exercises are available in 3 categories: blocking, clicking and hacking.
Subscribe to our Youtube channel
The app offers us 8 weeks hip hop training plan , recording all the workouts we do daily. To keep us constant, the app invites us to activate notifications to remind us daily that we have work to do to learn this dance.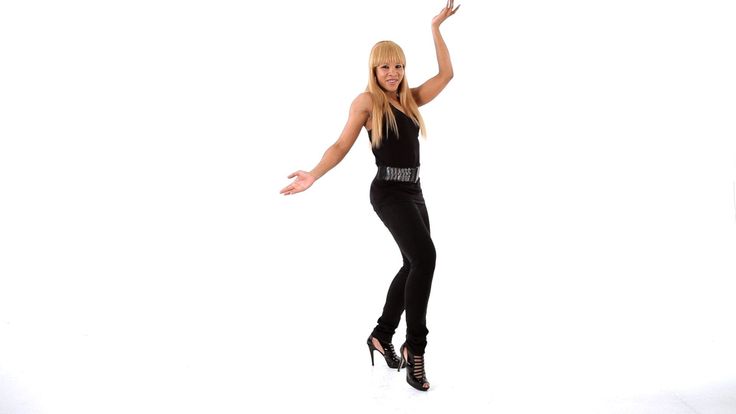 Hip Hop Dance Workout
Hazard Studio
Price: It's free
Hip Hop Guide
As the name suggests, the Hip Hop Dance Guide is a guide with which we can start our first steps in the world of hip hop. One of the app's greatest strengths is that it leaves the explanations aside and shows us videos of the various movements that are used in this dance.
Video, they are not available in the app, so we need an internet connection. These videos are available on YouTube, so instead of using the application, we can find the channel that hosts them and watch them on our computer or TV screen.
Another strong point of this application - does not contain ads . Also, it does not integrate any in-app purchases as it is completely free to download.
Hip Hop Dance Steps Videos
Another interesting application worth considering if we want to learn hip hop is in Hip Hop Dance Steps Videos, an application that includes a large number of YouTube videos , so as and in the previous application, Internet connection is required, yes or yes.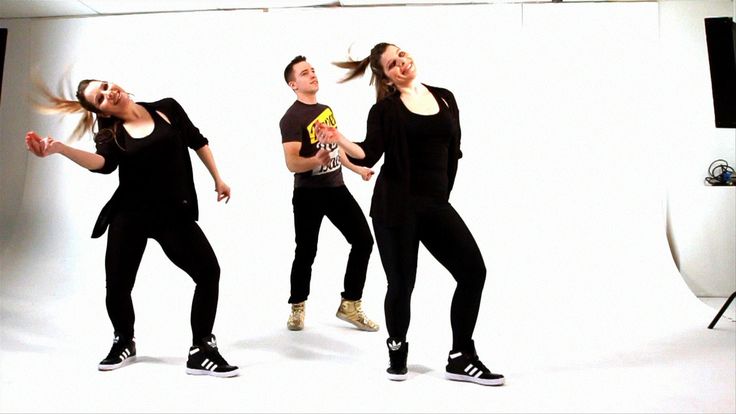 All available content is classified into different categories, so it is very easy to find the steps or the levels we are looking for. The Hip Hop Dance Steps video is completely free to download, includes ads, but does not require in-app purchases.
Hip Hop Dance Steps Videos
Arcane Application Studio
Price: It's free
How to breakdance
How to dance breakdance puts at our disposal The complete choreography of breakdance lessons so you can take your first steps in style and progress gradually with patience and perseverance.
The application is designed for to teach all the basic techniques of this dance through simple lessons. But in addition, it will also answer many questions that people who want to learn this type of dance ask themselves, such as can it be learned at home, is it difficult to learn breakdancing, how to do turns, is it backspin or E girl.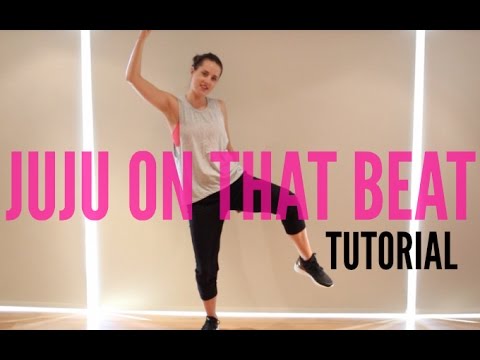 . .
If we join the breakdancing team, we will be able to make new friends with whom we can also practice together, which will certainly make learning much more bearable. How breakdancing is available for your download completely free , includes ads but no in-app purchase.
Wie man den Breakdance tanzt
devalip
Price: It's free
STEEZY - Learn to dance
STEEZY is complete dance studio for your Android device or Smart TV and it will help us learn how to dance step by step in the rhythm that best suits us. With over 800 classes and more added every week, there are always more styles and fun routines to learn.
Classes range from beginners to experts, so not only is it perfect for learning hip hop, but we can also use it to learn new steps, improve our technique … Some of the dance styles we can find with this app are hip hop, open style, K-pop, House, Breaking, Popping, Whacking, Krump, Heels, Jazz Funk and more.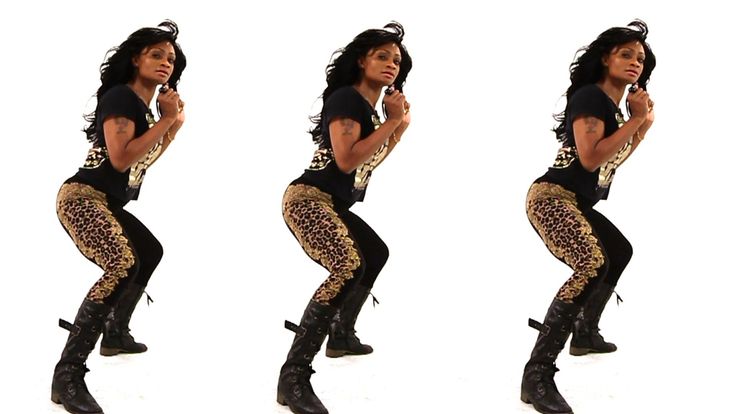 STEEZY teachers they are dance professionals who every year participate in a large number of competitions around the world, tour, record music videos ... Considering everything we find behind this application, it is not surprising that the application requires a monthly subscription.
Monthly subscription - $20. , but if we choose an annual subscription (after we test how the app works), we save $40. The application is available for free download.
STEEZY - Learn to Dance
STIZY
Price: It's free
YouTube
Once we have the base, it's time to take a look at the various videos we have on the YouTube platform. On YouTube, we can find a large number of videos that will help us improve the technique and / or steps that we learned using the various apps available on the Play Store.
The first thing we need to do is watch the video where they teach us the basic steps and Play the video in slow motion.
To do this, we must click on the gear located in the lower right corner of the video, click on the speed and select a negative value.
With slow motion, our mind will be able to review and memorize the steps to make them faster with practice. As with any other dance or job, if you're not practicing daily, the apps can't work wonders (we're not in The Matrix at the moment).
2 games for learning hip hop
Although not suitable for learning hip hop dance, you can take a look at Hip Hop School and Hip Hop Battle games from the same developer. In hip-hop school, we can learn at our own pace by having the characters repeat over and over the moves we want to remember.
In the Battle of Hip Hop we will find a very similar interface, where we will also be able to learn the movements of through the characters. Both games are completely free to download, including ads and in-app purchases.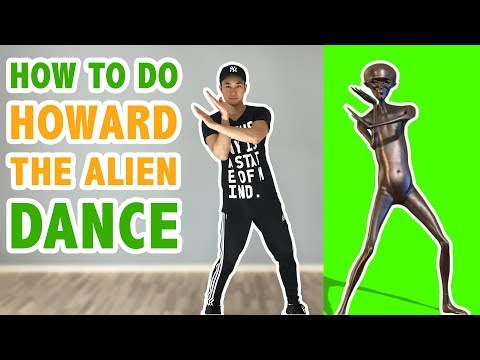 Hip Hop Battle - Mädels vs Jungs
Coco Play By TabTale
Price: It's free
School School of Hip Hop and Dance
Coco Play By TabTale
Price: It's free
Top 10 YouTube dance lessons to learn cool dance moves
feet. Yearning to learn some cool dance moves, but too shy to take a dance class. Sounds familiar? I bet a lot of them have a similar social phobia when it comes to hops, shimmy and jig.
The good news is that the closet dancers can now fulfill their dreams of becoming the next Aster. I wish I could move like John Travolta on Saturday night fever.
YouTube is a dance class that we can "sign up" for. We have seen how YouTube videos can be used as a great source for learning skills like card tricks easy to learn card tricks , speak english , play games and throw a knockout punch knockout punch knockout punch
So there must be something at the dance too", and there is.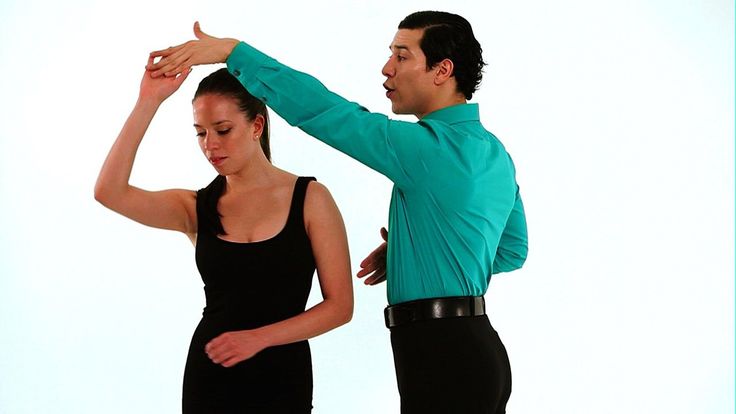 Here are ten free YouTube dance lessons you can try. There are, of course, as many dance forms as you can shake your foot. If you find your favorite jive isn't here, a simple YouTube search should do it.
In the meantime cut the carpet with these ten YouTube videos and learn some cool dance moves.
If this one-of-a-kind dance move was on your wish list, learn how to walk on the moon in this 2-minute clip. Also, check out video suggestions for more cool Michael Jackson dance moves.
If anyone remembers the early years when Thriller hit us, this is what we tried and failed most of the time. He has now brought back his original term "˜B-Boying", but the basics remain the same. To check out what they are, click on any of the 107 uploads on this dance YouTube channel. You can start by learning how to dance robots, but it's harder than it sounds. Most of the videos are taken from the official DVD of the author of the channel.
The YouTube channel teaches you the basics of salsa with nearly 100 videos.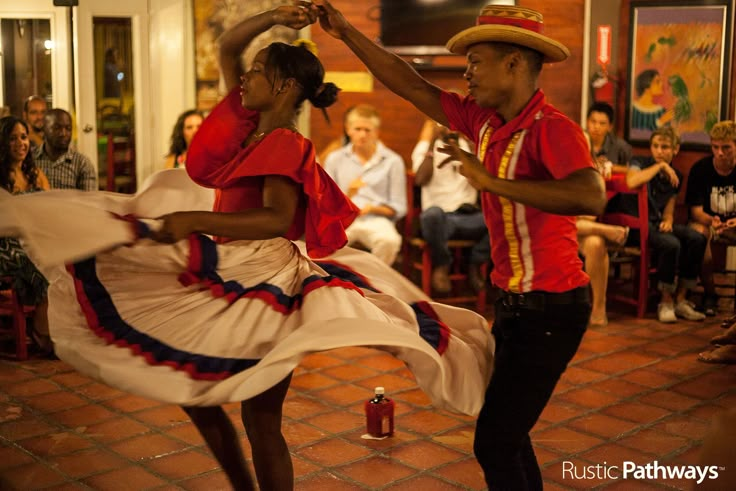 You can start with beginner lessons and then work your way up. Although salsa has a few solo moves, it is basically a dance form that requires a partner. So, motivate someone to join you and dive into the rhythm of this electric dance style.
I borrowed the title from a movie that was a great showcase of hip hop. Videos that teach you how to play hip hop are showcased by Expert Village (now eHow). The playlist bar at the bottom of the screen will also take you to other videos that will teach you at least 13 moves of this freestyle street dance form. Even if you are not doing everything right, this is a fun way to lose the trap.
Tango is one of the most passionate dance forms. Argentine tango is its most original form. Get some of the basics of the 21 videos posted on this channel. The video hasn't been updated in quite some time, but the video guides available serve as an introduction to this dance form.
Clubs are the ultimate frontier for guys or girls who are petrified by dancing.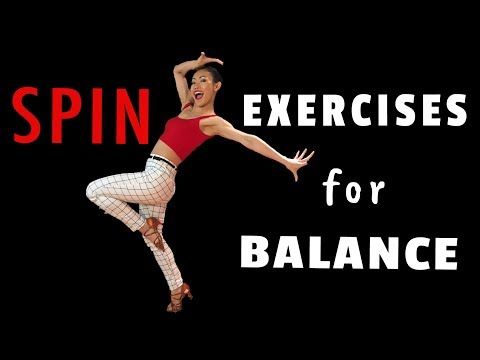 You can park at the bar or jump under the strobe lights with some tutorials here. Most of the lessons follow the hip hop style.
If the above videos seem too complicated, check out some easier ones here. This channel seems to have stuttered and stopped, but a video on the sidelines and how to turn a girl should work in your favor.
There are people who can laugh at cheerleading as a serious form of dance and take it more as a sport. But you need the grace of a dancer to do it right. A basic cheerleading video from Expert Village introduces you to some of the simpler touching stuff. Then you can move on to hand springs, somersaults, and more advanced tricks.
Ballroom dancing skills will come in handy when a jig needs to be played at a wedding. The 30 odd videos in the playlist from Expert Village cover the basics well. Dance steps are demonstrated by professional dance trainers.
dancing
378 videos should keep you busy for at least a year.