Learn how to dance on a strip pole
Instructions on how to dance the first night at the Strip Club – Kate's Diary (Kate's Diary Agency Kate Hajduk)
If you want to dance in a strip club, here are three basic tips for you!
1. Start by learning dance moves and practice them!
2. Decide what to wear on stage and look for simple ways to stand out from the rest of the dancers!
3. Find your own music style that suits you and your dance moves!
With a little willingness and confidence, you can earn a considerable amount of money even on the very first night!
Below, I will introduce you to the three basic tips described in detail, step by step to make it easier and you bolder to enter the stage on the first night!
FIRST METHOD! >
DANCE GUIDELINES.
Choose the music you want to dance to.
If you have the option to choose a song at the club, do it! Thanks to this you will feel more comfortable during the show. Try choosing two songs, one faster and the other slower.
Get Work on two choreographed for yourself. Thanks to this, when you enter the club you will can feel the atmosphere and then decide which style you want to dance today.
Find out if you can choose your own song at the club or if there is simply a top-down playlist.
Take your clothes off slowly.
Do not take everything off at once! Remember that it is should be an erotic, mysterious, feminine, and sensual dance. Slowly  remove one thing about every 30 to 60 seconds. Then wait an extra  30-60 seconds to get rid of the last piece of underwear such as a bra or panties. (If it is a full strip club). Make contact with your customers, for example, act as if you were to take off your bra, sliding 1 strap down, smiling at them, and then pulling it back. You can also hook your fingers to the sides of the panties and gently move them, and finally wink
Move seductively around the stage.
Touch your body. Walking with slow light steps is a reflection of your sexuality.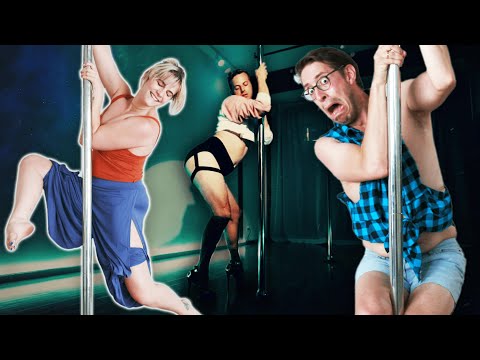 Try to writhe around the stage, gently touch the hips and thighs, sliding your fingers through your hair or moving your hands along your body. Make sure you dance in time to the music.
Make simple moves that each of us can do.
It is an easy move that you can add while dancing to showcase your strengths. In this case, legs and bottom. Stand with your legs slightly extended, lean your back on the tube, put your hands on your knees. Then slowly go down. Then come back the same way. You should have the tube between your buttocks. When you are on straight legs, lean forward. Try to make this move face to face with clients to give them a full view from the front and side.
Try the so-called "Zigzag" lying on the stage.
Lie on your back and straighten your legs towards the ceiling. Then bend your back to gently lift it off the ground. Bend your knees, and start making them full circles by touching your body and looking at the customers.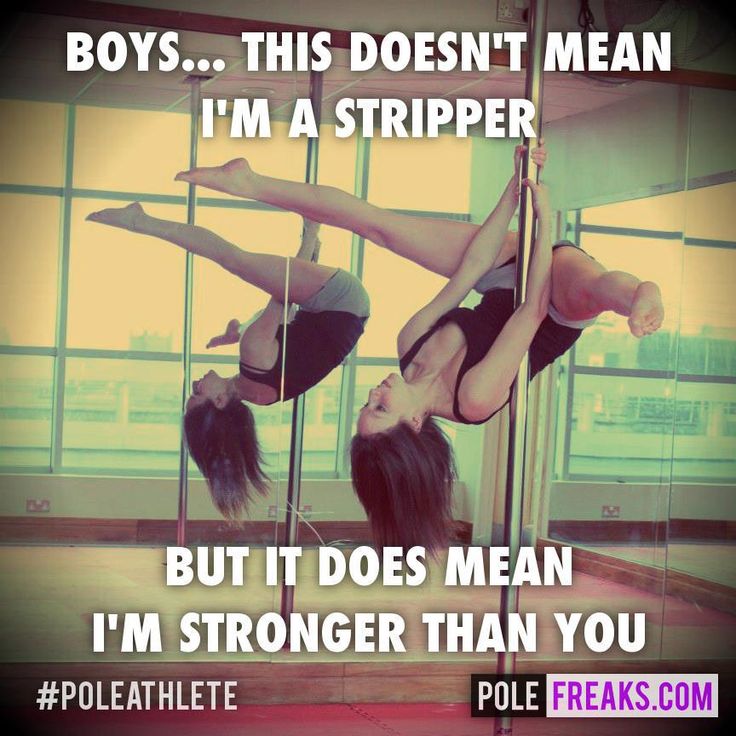 Bend over, touch your toes, then stand up sensually.
This move attracts attention and is a great way to highlight your strengths. Bend slowly, as if you want to raise something from the ground, touch your toes (or calves as far as possible), then start to rise. When you are halfway up, pull your body up and throw your head back.
> Tip: If you have long hair, pull back during the show and sometimes throw your hair back. It looks very sexy.
Make a move for beginner strippers!
Dancing on the tube may seem easy, but it requires some practice to do it gracefully. This step is the easiest to master because it does not require weightlifting. Just hold the tube with one hand, seductively stepping around it.
Here are two simple tricks that are great to start with. They do not require much strength, and even with medium flexibility, they can look nice. Pay attention to key points and train!
Sexy hips with a large dose of sex appeal
Stand a little apart from the tube and start moving your hips freely.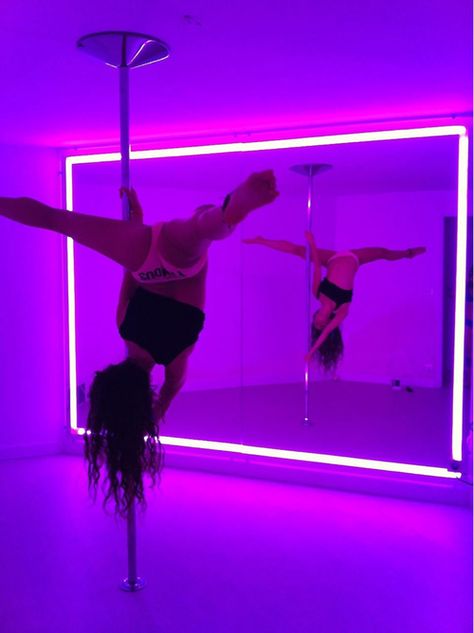 You need to learn pelvic and hip isolation. That is, you stand in a small step and try to push the pelvis forward as much as possible (but only the pelvis itself, with the rest of the body staying still) and then backwards. These are pelvic isolation. Then the same thing but sideways, i.e. isolation with your hips (you move your hips all the way left and right). If you have mastered it, go "square" – hips forward, then right, then back, and then left and back again. Then make it faster and smoother. Remember that every time you must hit a point, i.e. front, right, back, left, but transition smoothly to each point.
Sensual waves with which you can experiment and improvise.
Relax to start with. Loose hair Standing. Music, lighting, and outfit greatly affect how you feel and move. Listen not only to Your body and but to yourself. The feeling of being made of wood is the result of stress, tension, and a sense of uncertainty – reject the opinion of others about yourself. You are WHO YOU WANT! We start with the legs positioned, stand in front of the pole, and holding the pipe with both hands, you make the movement starting from the chest, stomach, and hips.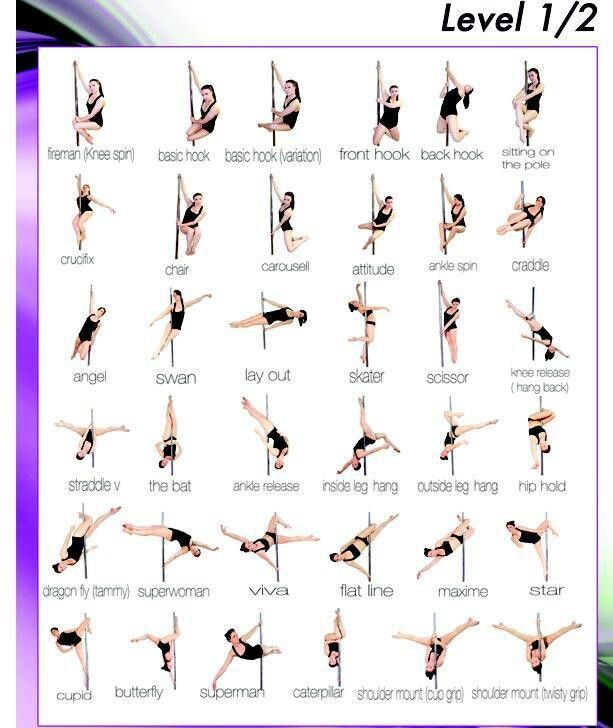 You will have to locate these three movements in your body. A common mistake is that the hips and stomach are treated as one point, and then this wave does not look half as enticing. The first move  makes one area come into contact with the tube, while the other two areas do not make contact.
1) If the chest goes forward, the hips retreat.
2) The moment your hips go forward, your stomach goes, your hips come under you.
3) At the last point, the hips go the most forward, the rest deflects.
 It is worth learning how to turn around the pipe from the very beginning and then add new figures that you get to know so that the progression is most noticeable. We learn to be familiar with the pipe, using two and one hand, variations of rotation, getting up from the floor, climbing the pipe and sitting on it. Working on the delicacy of movements.
Combine all the moves to create a nice layout.
Create your own list of moves. Choose those that match the different parts of the song you will be dancing to.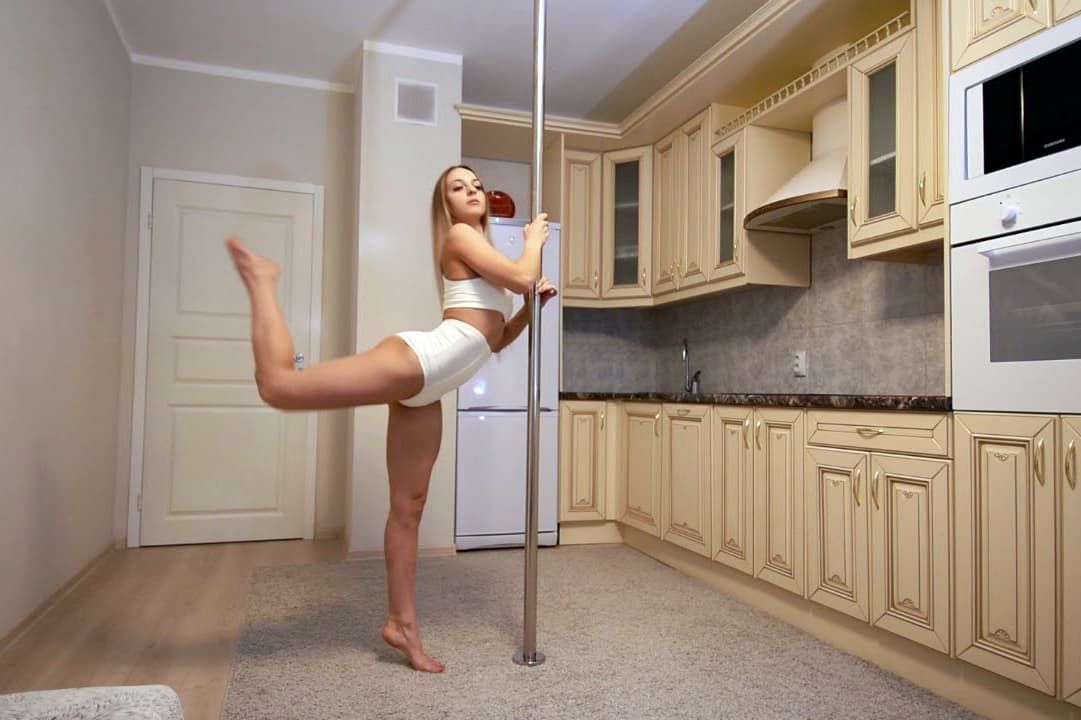 Remember to take your underwear off in 30 to 60 seconds. For example, during a short song you can try zigzag lying down, stand up, make a basic figure on the pipe, and then remove the top. However, during the slower part of the song you can walk in slow motion and lean seductively.
SECOND METHOD! > CHOOSE THE RIGHT OUTFIT!
 Choose something red, pink or white (if the club has UV).
To draw the attention of customers. These are striking colors, so it's a great way to stand out from other dancers. Choose a pink bra and panties covered in a tight red or white dress. If you do not have any styling ideas, write to me! I know designers who make costumes / creations especially for strippers.
Choose underwear / clothing that will be easy to take off.
If you start dancing in a dress or full dress. You need to pay attention to whether it is easy and quick to remove. For example, instead of zippers and buttons, choose clothes with press-studs and Velcro fasteners.
What to do if you have nothing at home that is suitable for the first show.
If you do not want to buy a new dance outfit, ask if the club has any interesting items or outfits that you can borrow for your first time.
 Wear shoes in which you will feel confident.
An unruly fall or slip during the first show can affect your performance and most importantly your well-being. Make sure you choose a pair of shoes that are comfortable and that make you feel sexy. You can wear high heels / heels. To start with, look for shoes with non-slip soles. They usually have rubber bottoms that will provide additional traction on stage. I recommend buying so-called " glasses "brand" Pleaser Shoes "These shoes are intended specifically for pole dancing.
Style your hair and makeup to look sexy and stand out.
You know what hair and makeup look best for you, but a few simple strategies can help you stand out more.
Some things you can try overnight are:
 Wearing artificial eyelashes to make your eyes look larger. Most men find long eyelashes sexy.
 Choose a red lipstick to draw attention to your lips. This will make your lips immediately noticeable, which can help to attract the customer's attention.
 Style your hair loosely and warily so that it looks like you just got out of bed. This will give you a sexy and natural look.
 Remember about manicures and pedicures. Well-groomed hands and feet are an especially important aspect
THIRD METHOD! STAND OUT OF OTHER DANCERS!Choose a nickname that will stick in your memory.
It is best to avoid popular stripper names like Blanka, Agnes, Candy or Alis. Instead, choose a sexy-sounding name that also seems to be your real name. It can be any, if it is not your real name. This will help protect your privacy. For example, if you want the name to start with "O", you can choose Olivia, Oktawia or Ola.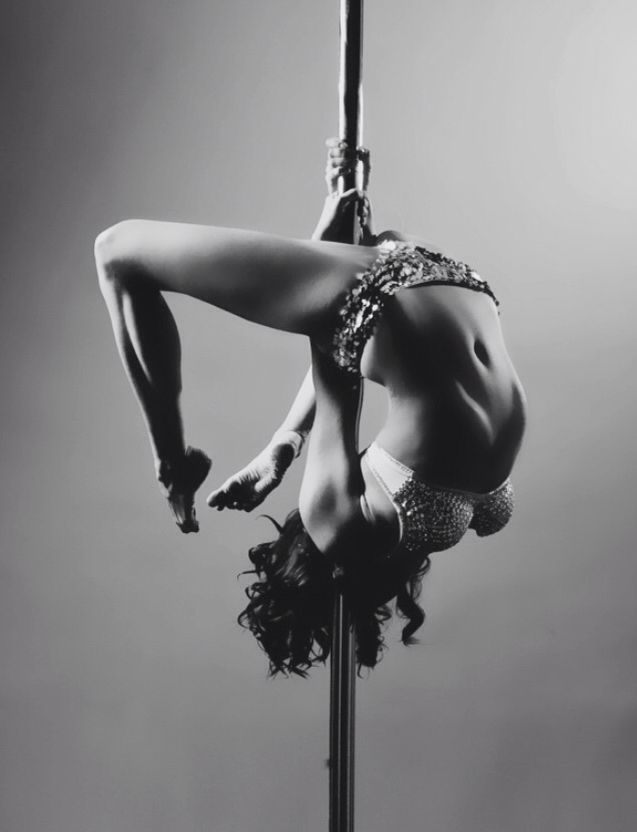 If you want something that starts with "K", Clara or Karo.
Smile and have fun while dancing.
If you look bored or unhappy while performing on stage, it is not sexy. Show that you have a great time during the show. This will increase your chances of tips or private customer interest.
Keep eye contact with clients while dancing.
Making eye contact shows confidence, and it is sexy! While dancing, look at potential customers to show that you are good at what you do! Avoid looking at the ground or the ceiling.
END THE SHOW WITH A NICE FIGURE OR MOTION
Your last move is your grand finale, so make it interesting and unforgettable!
Katarzyna Hajduk > Kate:*
Stripper 101 - Learn to pole dance! in Las Vegas, Nevada
Voted Best Bachelorette Party - Las Vegas Review Journal
Let loose, have fun! party with us for every occassion!
The most famous pole dancing class - featured on E! News, Jimmy Kimmel & in Cosmopolitan Magazine!  
Venue Website
Why Stripper 101?
The perfect place to celebrate
The perfect place to celebrate
The perfect place to celebrate
Stripper 101 is perfect for bachelorettes, birthdays, divorce parties, or girls night out! This confidence boosting pole dance class experience is a great way to have fun with your friends.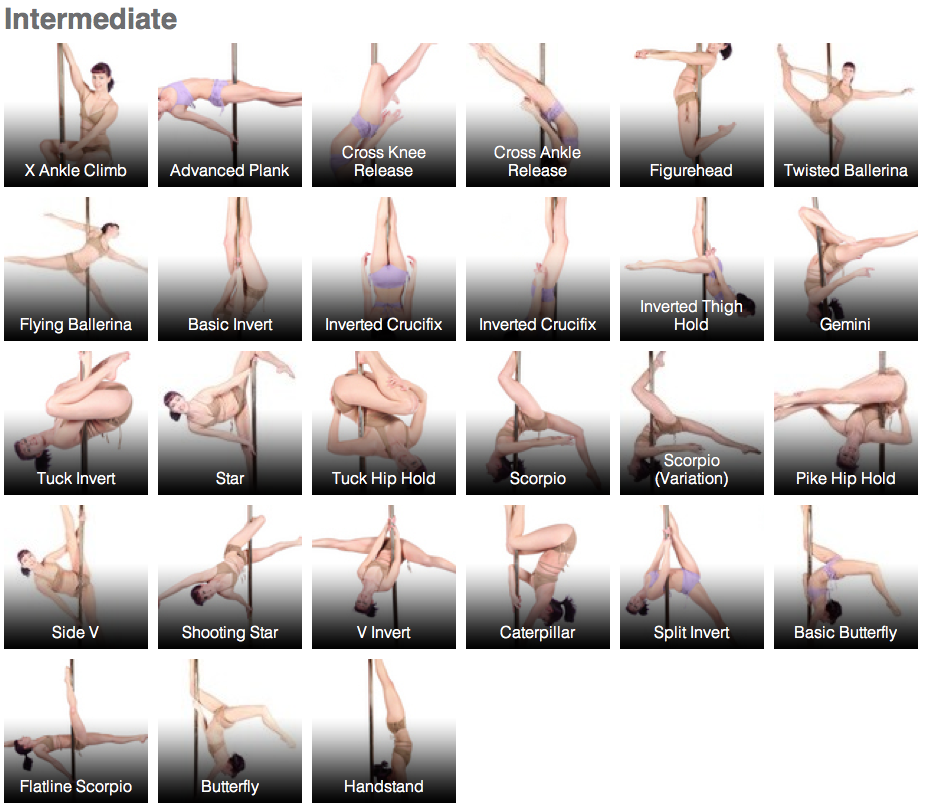 Start it off with a cocktail and then get ready to grab life by the pole! End the class with your very own souvenir Stripper 101 License with your new
Show More
Stripper 101 is perfect for bachelorettes, birthdays, divorce parties, or girls night out! This confidence boosting pole dance class experience is a great way to have fun with your friends. Start it off with a cocktail and then get ready to grab life by the pole! End the class with your very own souvenir Stripper 101 License with your new Stripper name.  Perfect for ladies 18+ of all shapes and sizes. No nudity!
Show Less
Learn from a professional
The perfect place to celebrate
The perfect place to celebrate
Our instructors are real Las Vegas strippers and burlesque dancers.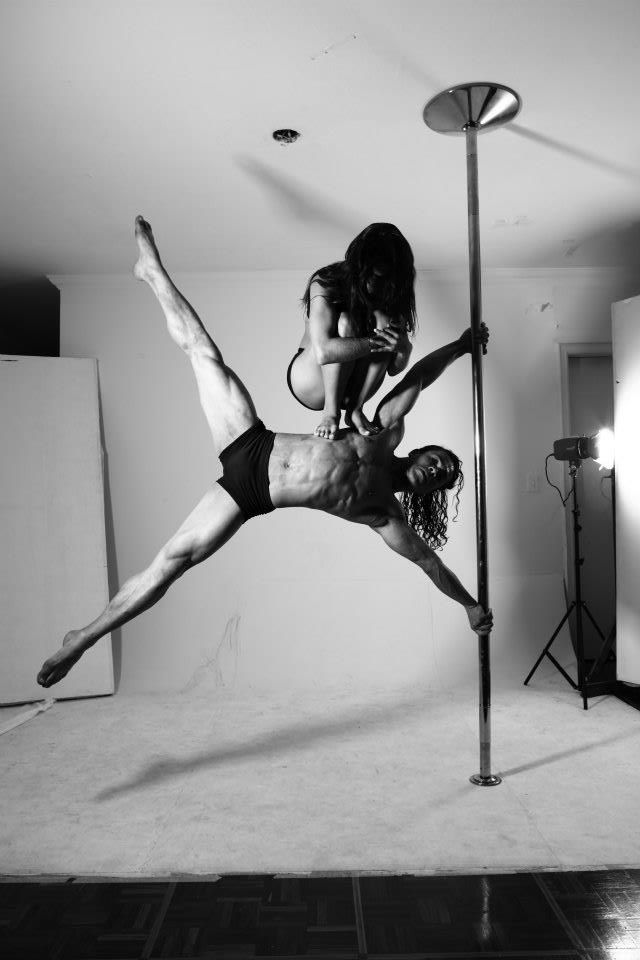 They're fun and friendly and tell you all about their club adventures while they teach you how to pole dance. They will help you learn the moves one step at a time and then help you put it all together. Our instructors will make you feel super comfortable while you transf
Show More
Our instructors are real Las Vegas strippers and burlesque dancers. They're fun and friendly and tell you all about their club adventures while they teach you how to pole dance. They will help you learn the moves one step at a time and then help you put it all together. Our instructors will make you feel super comfortable while you transform from shy to "Oh My" in this beginners pole dancing class. 
Show Less
No experience necessary!
The perfect place to celebrate
Learn how to give a lap dance
All you need is yourself and your carefree attitude.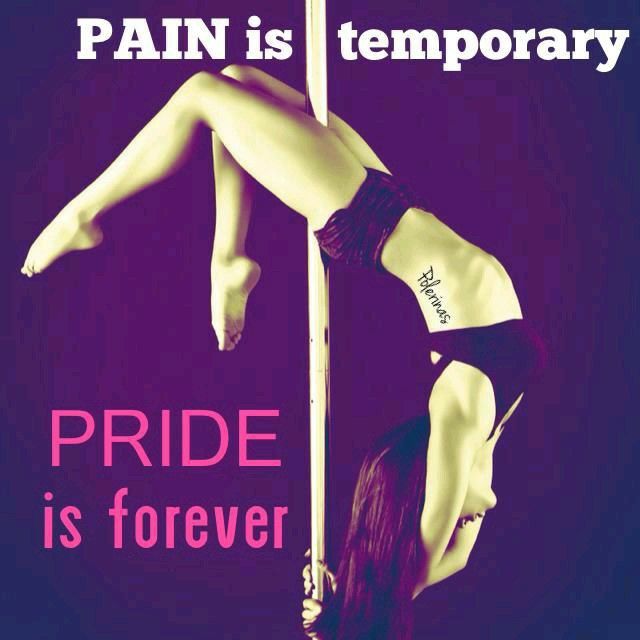 Grab a cocktail (or two) before your class and then get ready to dance! The moves are simple to do and really make you look like a pro on the pole (and on the chair!). Use your new found talents at the club, in the bedroom, or anywhere! You won't believe how much confidence you'll have when you strut your stuff! 
Learn how to give a lap dance
Learn how to give a lap dance
Learn how to give a lap dance
Start the lesson off with the basics of the chair dance! Learn step-by-step all the moves you need to give a lap dance and then put it all together in a fun routine!  By the time you're done, you will have the confidence to release your inner bombshell and give a sexy lap dance! It's the best souvenir from your Las Vegas adventure :)
Master the pole
Learn how to give a lap dance
Shake your booty with style
Start from scratch and learn to pole dance with spins and floor work that will have you looking like a pro! No experience necessary, anyone can learn these moves.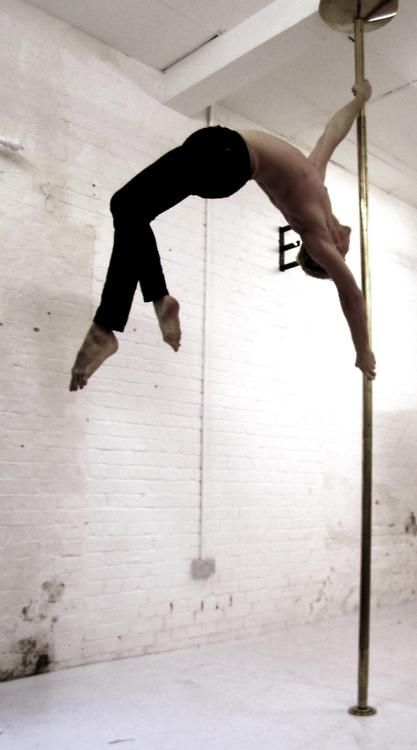 Learn walking spins & turns, and how to combine them into a sultry dance, fit for the spotlight! Don't be shy about showing off your new found stripper confidence! 
Shake your booty with style
Learn how to give a lap dance
Shake your booty with style
We teach booty shaking, twerking, stripping and sexy floor work to go along with your lap dance and pole dancing.  Your instructor will also give you plenty of expert tips on how to tease and titillate like the pros. Get the moves you need to turn yourself into a seductive temptress in just 75 minutes! Your bachelorette will love it! 
Schedule & Ticket Options
Book your class today!
Stripper 101 tickets are $99.
98 (plus box office fee) and your ticket includes the 75 minute class and a souvenir Stripper 101 License with your Stripper name!
Stripper 101 covers lap dance, pole dance, booty shaking, striptease, and more!  We have regularly scheduled pole dancing classes at the Stripper 101 Studio at the V Theater every day and can often add classes by request if needed.  All attendees must purchase a ticket and fill out a waiver to enter the class. There is no nudity in the class. Click here to learn more about the class.
Stripper 101 is a fun and interactive experience where you will learn to pole dance! This class is not intended to be a workout, however due to the nature of the dancing, you will work up a sweat. 
Private classes are also available if would you prefer a more exclusive experience.  Private classes also give you a little more control on what the instructors will teach. Want to brush up on booty shaking? Just ask! Been dying to learn that sexy move you saw? Wait no longer! Have some experience and want to work on some advanced movies? Schedule a private class!   For an additional one time fee in addition to your tickets, you can have your own class! To schedule your private class,  send us a message for availability.
There is no minimum group size for a private class.
Classes are for ladies ages 18+ only, if you have a gentleman who would like to take the class with you, please send us a message for options and details about private classes. 
Class Schedule
Monday - 4:30pm
Tuesday - 4:30pm
Wednesday - 4:30pm
Thursday -  4:30pm
Friday:  1:30pm, 3pm, 4:30pm & 6pm
Saturday: 12pm, 1:30pm, 3pm, 4:30pm & 6pm
Sunday: 3pm & 4:30pm 
Click here for groups of 10 or more. 
NOTE: We are currently scheduled to resume classes on March 26, 2021 
Ticketing Link Coming Soon! 
Venue Website
Photo Gallery
Rave Reviews!
Plastic Strip and Pole Dance
Age audience For adultsFor childrenFor older generation 45+
Occupation group Classical and modern choreographyLatin American dancesModern dancesStrip plastic and Pole danceArgentine tango studioEthnic dances
Branch BelomorskayaMyasnitskaya
StripPlastique (Strip Plastic) and PoleDance (Pole Dance) gives everyone the opportunity to get unique skills.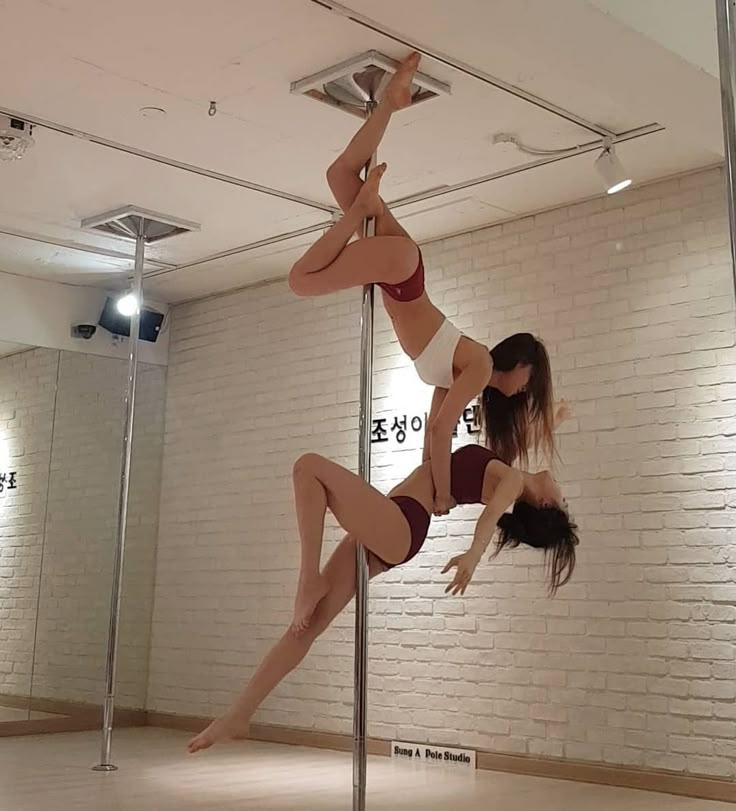 Contrary to popular belief, the plastic strip, although it is a relative of striptease, does not set the main goal of exposing a naked body for show.
Strip Plastic is, first of all, a dance style that allows you to express the sexuality, grace and charm of a dancer.
Strip Plastic helps to develop coordination, get in good physical shape, gives the body plasticity and flexibility.
Pole Dance is a unique direction of dance: on the one hand, pole dancing significantly strengthens the muscles of the back, abs, buttocks, legs and arms, on the other hand, it allows you to reveal your sexuality, become even more charming and seductive. A feature of the Pole Dance lesson is the ability to perform tricks high above the floor, including acrobatic elements in combination with plasticity, so it captures with its entertainment, unexpected transitions and movement dynamics.
Only this type of dance gives an unforgettable feeling of flying. Visit our classes and you will find out what your body is really capable of!
We are waiting for you at the Strip Plastics and Paul Dance classes!
Perhaps you are
one click away from your dream.
..
Submit your application
9 HALLS is a unique dance school in Moscow. Dance is a state of mind. Dancing is the feeling of your body. Dance is creativity and expression of the inner through the outer.
How does your heart beat? Classical ballet or incendiary Latina, sensual tribal or daring dancehall? We know so many dance directions that we can easily find the one that will respond from the very depths of your soul and fill you to the tip of your fingers!
For those who don't want to limit themselves to a particular style, or just don't know where to start, we offer classes in the basics of dance art. Classical choreography are movements from ballet that form the basis of many modern dances. Smooth movements at the barre and classical music will help you relax from busy everyday life and put your body and mind in order. Want something more modern? Try the Dance Mix, a hot cocktail of the most popular styles.
For those who want to learn how to dance professionally, the course "Dance Technique" will come in handy. The doors of our School are always open for you!
Explosion and fluidity, rhythm and plasticity, femininity and masculinity, classic and modern - this is the most diverse street in our dance city! We offer a wide scope for self-expression to the bold and extraordinary: contemporary, vogue, modern jazz, jazz funk, hip-hop, shuffle, reggaeton. These dances are distinguished by a mixture of styles and improvisation. Modern dance is the best way to meet yourself… the real one.
Ethnic dances are an opportunity not only to move to the music, but also to feel the soul of the people. Cultures from all over the world are represented in our dance studio. Who do you prefer? Sensual Latin Americans (Bachata, Kizomba, Zumba, Samba, Latina or Salsa), freedom-loving Jamaicans (Dancehall) or hot Africans (Afrobit). Or maybe you are attracted by the enchanting East? In our country, it is represented by the Oriental and Belly Dance styles.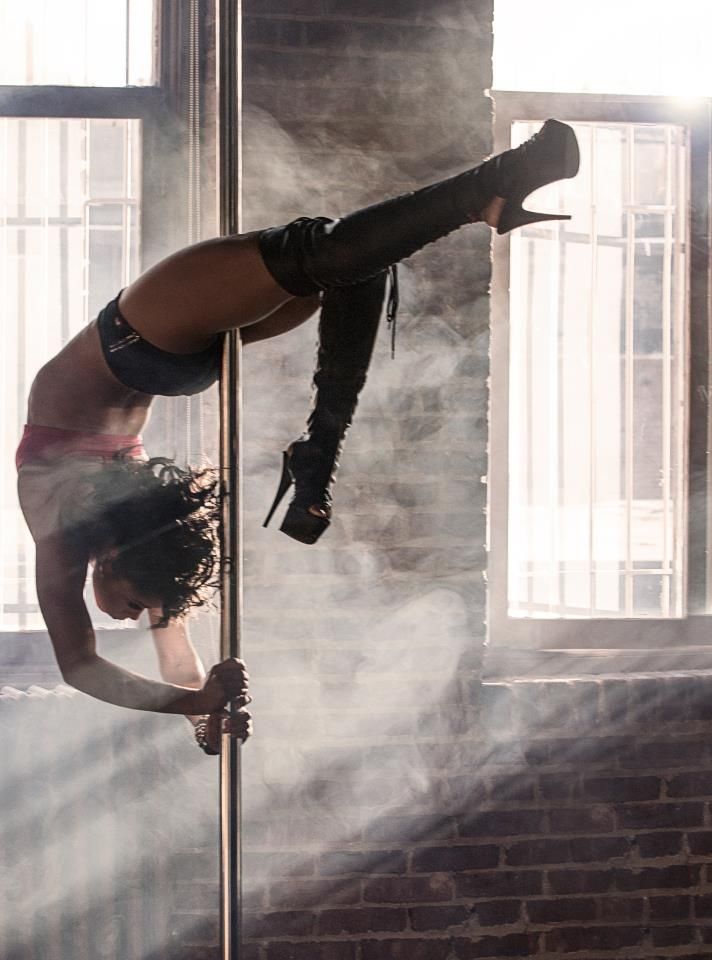 Another eastern direction of "Tribal" is a shamanic journey to the origins of tribal culture, merging with the Divine Mother and the natural elements.
Directions for the beautiful half of humanity are represented by separate classes. Dancing for women will help reveal your sensuality, improve your plasticity, learn to love your body and delight others with graceful movements. The most liberated can learn to dance Pole Dance, Booty Dance, Lady Style and High Heels. Also, special women's classes are held in Latin American dances.
9 halls are dances for adults and children: for teenagers and kids we have separate classes in many directions. We offer adapted classes for the older generation. Dancing is the best outdoor activity for the whole family, so we give a discount for a family visit to the studio.
What?! Are you still at home?! Listen to the call of your heart - it calls you to a trial lesson!
Select branch*
Select Myasnitskaya
Age category*
SelectFor childrenFor adultsFor the older generation
Lesson Type*
Select Group LessonPrivate Lesson
Your last name*
Name*
Telephone*
Email*
Select Date
Your name Your last name
Your phone number Your email
Select branch*
Select Myasnitskaya
Age category*
SelectFor childrenFor adultsFor the older generation
Your last name*
Name*
Telephone*
Email*
Thanks for choosing us!
Application processing time from 10:00 to 18:00.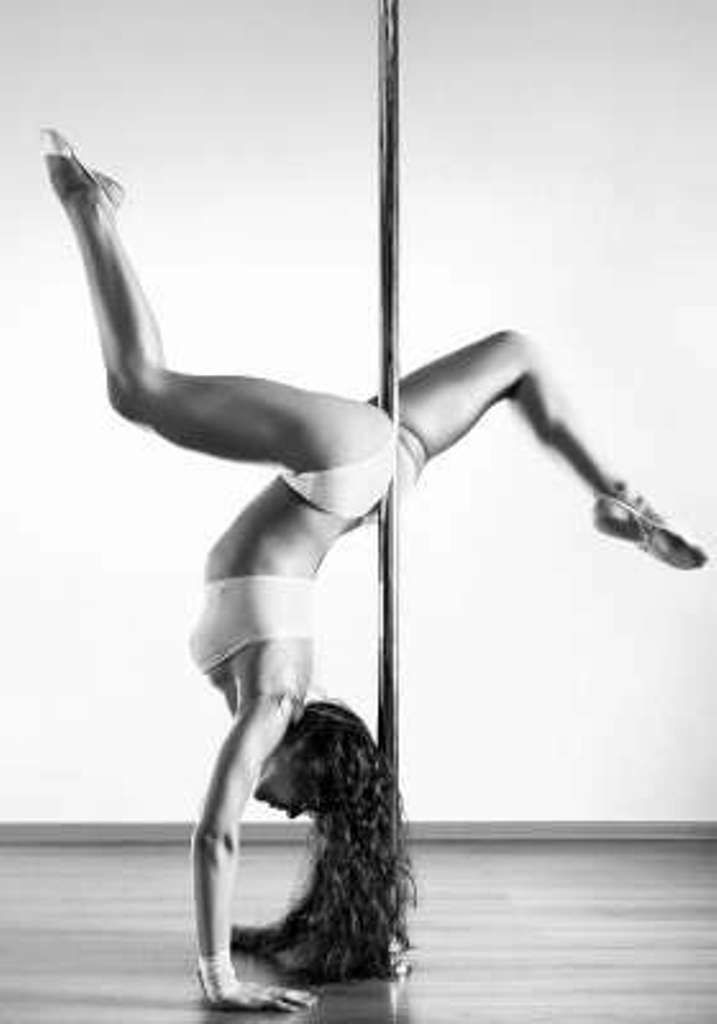 Before 18:00 the next day, we will contact you to agree on the date and time of your visit.
An error occurred while submitting the request. Please try submitting the application again.
If the error persists, please contact us via email [email protected]
Pole dance - Queens
Posted by by the author Pole dance and strip plastic in Minsk
Pole dance
Pole dance (pylon) can definitely be called one of the most popular modern dance styles. Canada is considered to be the official ancestor of this dance, where around the end of the 20th century it began to be perceived not as an entertaining dance from strip clubs, but as a new and independent acrobatic dance direction. With surprising speed, this current spread to the United States and conquered Europe.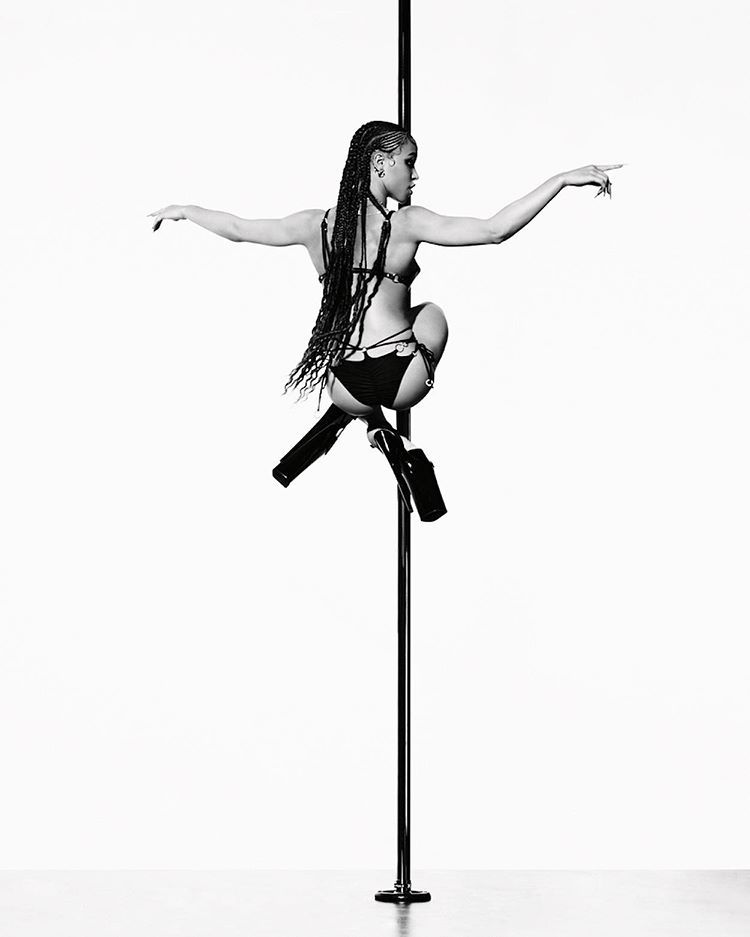 Now pole dancing is officially accepted as a sport and an art.
Pole dance and its directions.
Answering the question what is Pole Dance or Pole Dance, many people say that it is a staged pole dance. In general, this statement can be considered true, but still the pole dance is much more multifaceted than it seems at first glance. There are three independent Pole Dance programs: Pole art, Exotic pole dance, Pole sport/Pole fitness. The most striking, sexy and feminine dance is Exotic pole dance or exotic pole dance, in which the performer focuses on plasticity, grace and control of her body when using a pole. Pole art or artistic dance is also based on strip plastic and the use of a pylon, but the main criteria for its performance are musicality, stage design, ideological staging and costumes. The most athletic and acrobatic is Pole sport/ Pole fitness. This pole dance involves the maximum use of the pole and is completely based on tricks.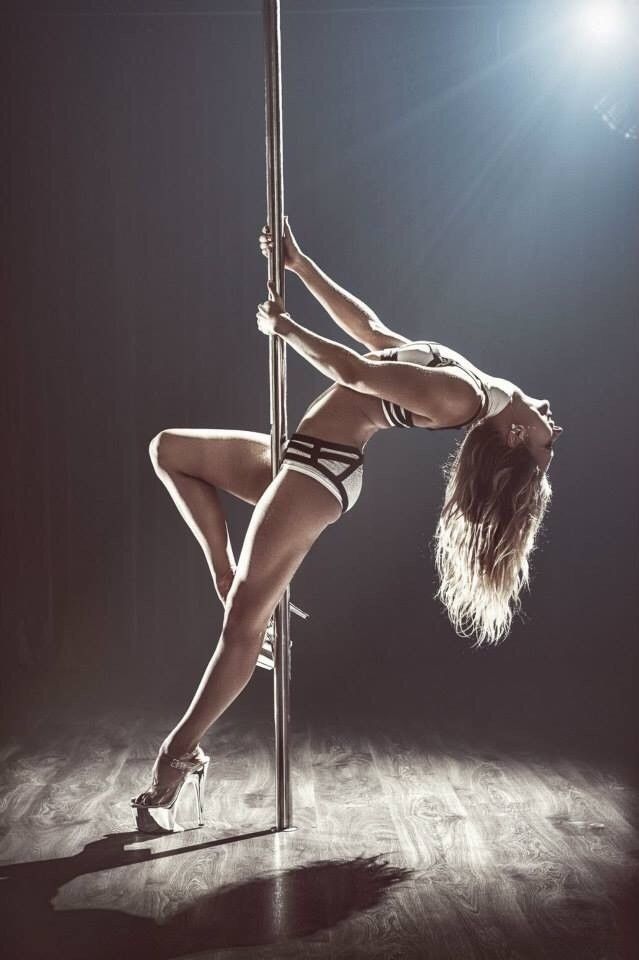 The myths and fears that the pole dance involves.
Despite the ever-increasing popularity of pole dance, many girls often ask themselves the question "why do we need a pole?" Associating it purely with an attribute of a nightclub. However, after the first acquaintance with this sports equipment, the opinion of most girls changes dramatically. Firstly, the use of the pole in the classroom is interesting by itself, as it allows you to bring many beautiful and acrobatic elements into the dance. Secondly, this is one of the fastest ways to make the body toned and sculpted.
The pole dance has gained such widespread popularity that the question "who dances on the pole?" With confidence, you can answer - everything! Starting from young girls, to adult self-sufficient women, from housewives to Hollywood stars. For example, Kate Hudson and Amy Adams openly acknowledge Pole Dance as a good alternative to fitness and grueling workouts in the gym.
Another distinguishing feature of the pole dance is that it does not require prior training or a set of any skills to learn it.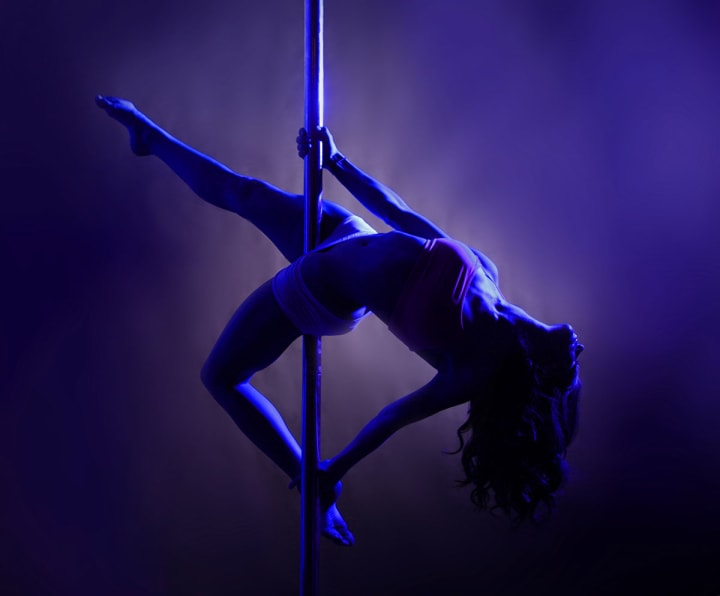 Any girl can start classes from scratch.
Also, Pole Dance doesn't accept excuses like "I'm not that old anymore". Greta Pontarelli, 2013 and 2014 Pole Sport World Champion in the Masters category, started pole dancing when she was 59 years old. This is her in the photo below:
An interesting fact about Pole Dance is that men also dance on a pole. Men's Pole Dance is a demonstration of strength, plasticity and flexibility. At the present time among men there are also championships in pole dancing.
One of the erroneous opinions is that each girl should have her own pole in class. As a rule, 2-3 girls can work on one pylon during a lesson, which is optimal. Firstly, with any strength training, pauses should be made between loads. Secondly, the girls insure each other. Thirdly, the unloaded space allows free swinging of the arms, lunges and dance movements without the possibility of resting or hitting a nearby pylon.
Men also dance on the pole. Evgeny Greshilov, famous pole dance performer
There are no strict criteria for choosing clothes for Pole Dance classes. The main thing is your comfort in the process of dancing, clothes should not interfere with the grip on the pole and create additional slips, so wrestling and short shorts will be the most suitable for training.
Pole, as the main element in the pole dance.
A pylon or, as it is often called, a pole, is a polished metal tube with a diameter of 40 mm or more, designed to be grasped with hands and hooked with legs. As a rule, the pylon is made of stainless steel, steel with a chrome or titanium coating, brass or even plastic. The most optimal and common option is polished stainless steel, which provides fast and smooth sliding, leaving the possibility of fixation due to good adhesion to the skin. Brass, on the contrary, allows you to hold on more securely and slide more slowly. Based on the methods of pylon construction, there are the following subtypes of dances:
Pole dance with a rotating pylon.
Pole dance using a statically fixed pole
Pole dance with combination pole
All basic elements and tricks on the pole can be divided into three categories: elements for flexibility, which include splits, backbends, folds; strength and balance elements are flags and various grips; elements based on the hook (under the knee, under the elbow, armpits / waist, between the hips). Each category, in turn, has 3 levels of difficulty: beginner, intermediate, advanced. However, many combined elements are used in execution.
Pole dance as a way of self-expression.
All girls dream of having beautiful chiseled shapes, plastic body, self-confidence and admiring glances of men. It is in the pole dance that you can get everything at the same time. Pole Dance allows you to develop flexibility, femininity, sexuality, tighten your body, make it more slender and embossed. Classes on the pole work out muscles no worse than classes in the gym, while helping girls get rid of tightness and learn to control their bodies.