Learn how to dance dancehall
Learn 7 Basic Dancehall Moves
I just love Dancehall Jam! It makes me feel so cool and makes me feel like I can take on the world. The Dancehall moves are so fun and have such memorable names. It seriously feels like I'm not working out when I take a Dancehall class. It goes by so fast and I sweat so much! If you've never tried it, you're in for a treat.
Dancehall Jam shoot in DTLA
Did you know that Dancehall is a popular genre of music in Jamaica? ?? The dancing came about when they wanted to help stage performances have more energy. Many popular Hip Hop moves are actually taken from dancehall so some of these moves might feel familiar and if not, you'll definitely enjoy yourself. There's nothing better than getting a one-on-one training with a professional and Zen is our go-to gal for Dancehall. She is so funny and so inspirational. She's got spunk and her classes always end in sweatyness for days! You should definitely follow her Vegan adventures on insta.
View this post on Instagram

Tonight was a VIBEEEE!! @ardundundun ate my choreography for dinner 😂💜 #vibes #afrofusion #house #dancetheraphy @dancelinela

A post shared by Zen (@zenlifelany) on
This is a very popular Hip Hop move that you probably didn't know came from Dancehall. You're dipping your knee in the gap in between your legs one at a time. When you get the hang of this move, it's really fun to let loose and groove to your own beat with your upper body. Do this for 5 minutes straight and believe me, you'll feel the burn!
Our first dancehall move is the Frog Back.
This is all done in a squat position so you know you'll be working your thighs and calves. There's also an arm movement with it and the trick is to move the arm opposite the leg that's moving. So sort of like walking, it'll come natural.
Just like a clock, your hips will tick tock and let's start in a clockwise motion. To slow things down a bit, there are four corners you should hit; front, right, back and left. Once you get used to the dancehall rhythm you can try to go a little faster and even try counter clockwise. And challenge yourself by squatting down lower and see how low you can go!
Not only was hip hop influenced by dancehall, twerk dance was also derived from Jamaican moves. This one is a really fun move because not only do you get to make that booty pop, you also incorporate your standing strength and try to walk backwards. A little trick to get your booty to really pop is to place your thumbs on your lower back muscle and try to push it.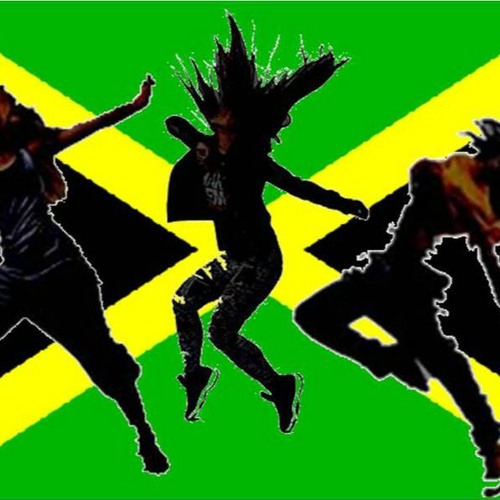 Try it out and pop it, babe!
Ooh, we're getting to the super fun moves! Here's another dancehall move that will improve your standing strength, in a wide squat stance, you basically do the tick tock really fast while going down to the floor and back up. If you repeat this move a couple of times, you'll feel a burn in your inner and outer thighs. This is a fun one to do while doing mundane chores like dusting or washing the dishes. Try it out for yourself!
I saved the best one for last! This is my personal fave, the Jump and Wine. You start in a squat position and jump up and go down doing the Dirty Wine! I have sooo much fun doing this move and jumping in different directions that I really don't feel like I'm doing a workout, but after repeating it over and over, I definitely feel it in my legs and my calves. OH and I dare you not to smile while do this move.
This one's for the kids! Dabbing is a trendy dancehall move for the kids and teens, so you'll definitely be a hit when you master this move.
You don't know it, but you already know half of this move. You bring your knee in just like in the Butterfly and then DAB. That's right, we're doing the dab.So you drop your head into your slanted bent arm while the opposite arm is raised straight in a parallel direction. It's just like sneezing, but with style ? 
Dancehall is just one of the hundreds of dance classes available in our online dance workout studio. We are an inclusive and supportive community of women who are on a journey to get fit through dance.
Try A FREE Tone N Twerk Workout NOW!
Every Tone N Twerk workout starts with a toning routine that tightens your glutes. Then loosen up and learn a fun twerk dance that will surely make you feel sexy.  Join us for Beginner Twerk. A 20 minute Tone N Twerk Dance Workout. You will learn how to isolate those glute muscles and get more twerk moves that you can bring with you to the club or just at home.
We start with the Shuffle Twerk, Up Down Twerk, Pop Back Twerk then end with more advanced moves like the Pushup Twerk. If it's your first time, don't worry Nicole Steen will offer modifications. You got this babe and we're here for you! Unlock your FREE Tone N Twerk Dance Workout video today.
dance moves dance videos dancehall

Dancehall & Afro Dance Tutorials — Pon Di Beat
Scroll
LEARN DANCEHALL & AFRo DANCE FROM THE BEST!
Join the Fam!
We've partnered with top celebrity and viral choreographers in Afro Dance and Dancehall to bring our signature Pon Di Beat class experience to your home!
We go beyond what a typical 90 minute class can offer: meet your choreographer, learn about the step from someone rooted in the culture, and get in-depth practice on your own time, at your own pace. In many of our tutorials you'll even work directly with the creator of the step!
The best part: you get to move at your own pace, on your own timeline, and on your own terms.
You'll have access to each step for a 12 month period, plenty of time to practice over and over again.
Now there are no more barriers to dancing your heart out! Grab one of our step collections for a perfect blend of Dancehall and Afro Dance steps from all 6 of our instructors.
MEET YOUR INSTRUCTORS:
SHOP STEP COLLECTIONS
SHOP BY INSTRUCTOR
The perfect collection of 12 Dancehall & Afro Dance moves has arrived. Learn from top celebrity and viral choreographers from the comfort of your own home! With 12 month access you'll be able to learn at your own pace: do one step a week, one a month… it's your choice. When you're ready for more moves we will be here. We've created two experiences so you can work within your comfort zone. Check them out below and get dancing today!
BUY VOLUME 1
Buy Volume 2
Buy Both & Save
"I loved it! The dance clips were helpful to get a sense of the movement and rhythm, and the tutorial was excellent. Definitely helped me define the steps. It was very well organized and surpassed my expectations for an on-line dance tutorial. "
— Melissa A. @mamawearspants, Austin, TX
"My overall experience has been excellent. It is a well presented and content rich tutorial. I love that I can absorb it at my own pace and review the moves as many times as I want. The tutorial is crisp and clear quality. All the breakdowns are easy to follow and the progressions make sense."
— Adeena M. @adeenamj, Nevada City, CA
SHOP STEP COLLECTIONS
Our organized learning portal gives you all the detail you need with easy to use tech and well-planned breaks! Each tutorial is made up of a series of video lessons. You'll start by spending a little quality time with your instructor, who will share their story and teach you the origin of the step.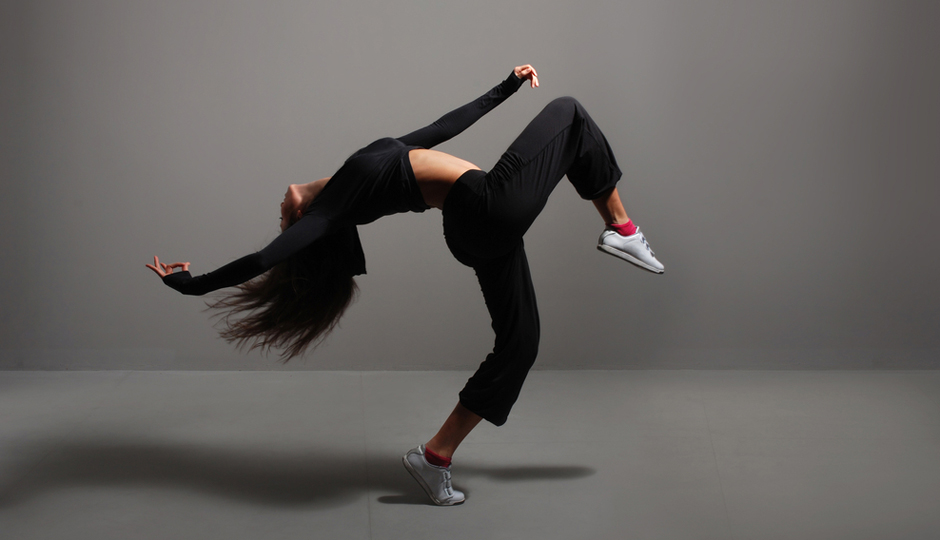 Then you'll be guided through a lesson and breakdown of the step, where we provide multiple views and choreographer-led practice in slow and a tempo paces so you have everything you need to master the move.
Here's a preview of our online learning portal:
SHOP STEP COLLECTIONS
At Pon Di Beat we pride ourselves on bringing you the best of Dancehall and Afro Dance instructors. All of our instructors have deeply rooted connections in the culture of the steps they teach. Dancehall and Afro Dance are cultural dances with origin stories, history, and at times specific step creators, and we seek to respect that at all times. In addition, all of our Dancehall instructors are either the original step creator or a member of the crew that created the step. We do this to ensure you are learning from the source! Learn more about our instructors below and shop their step collections!
SHOP STEP COLLECTIONS
Lorenzo is now internationally known, but was first introduced to dance at a young age at social gatherings with his family.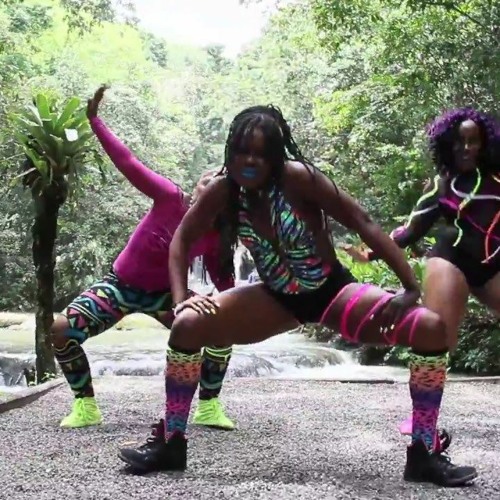 While growing up in South Florida, Lorenzo embraced his Caribbean roots while performing and competing inside of dancehall clubs and parties for many years.
After winning several dancehall competitions and dancing next to some of the best dancehall dancers from Jamaica and South Florida, Lorenzo decided to take his love for dance to the next level by moving to Los Angeles, California to pursue his dreams. Lorenzo is currently part-owner of an internationally known Afro-Caribbean company and dance style called Dancehall Funk.
Credits include: American Airlines, America's Got Talent, Reebok, Redbull, Shaggy, Chris Brown, Snoop Dogg, Dr. Dre, Kevin Lyttle, Flo Rida, Sean Kingston, Nicki Minaj, French Montana, Bruno Mars, and many more.
Follow Lorenzo on Instagram @DHFWorldwide, @DHFFraternity, @DHFGyalTime, and @ZaggaZo.
SHOP ZAGGAZO
SHOP ALL COLLECTIONS
Jason Facey is Jamaica born and a sought-after industry dancer by some of the music industry's top acts including Gwen Stefani, Chris Brown, Alicia Keys, Pharrell, and Major Lazer.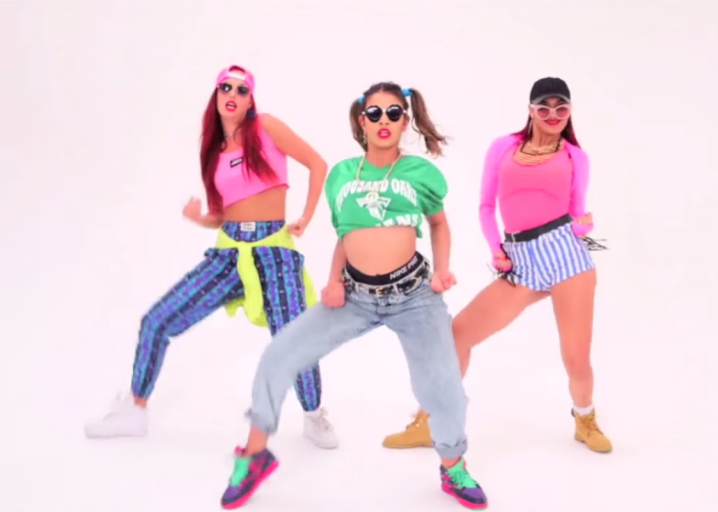 He specializes in Dancehall, but he also has a strong background in breakdancing and popping. Jason is also a musician who has released two hit songs - "Phuckery" and "Rock and Dip" in 2018.
With his growing social media platform, Jason creates a lot of viral dance videos as well as skits that are seen by thousands of people worldwide. As an actor and a fitness motivational speaker, he lives by the credo of his last name, Faithfully Accomplishing Challenging Every Year.
Follow Jason Facey on Instagram @jasonfacey1.
SHOP JASON FACEY
SHOP ALL COLLECTIONS
Susan Olayungbo, aka Nigerianjawn, is a Nigerian-born dancer that is very knowledgeable in afro beats. Being predominantly african of culture, afro dance is rooted in her everyday life. Susan has danced for as long as she can remember and is inspired by anything that reminds her of her black culture. She has performed with several mainstream afro artists such as Patoranking, Olamide, and Ayo Jay just to name a few.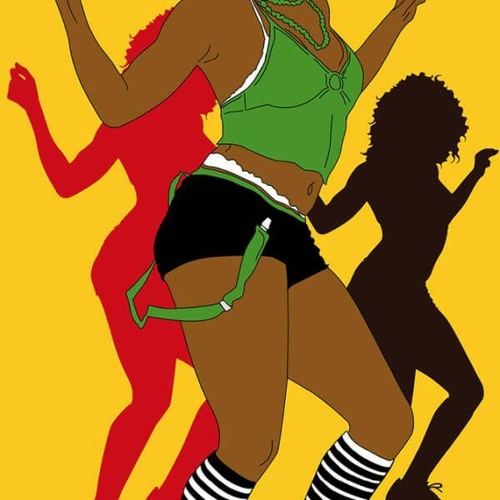 Her super energetic and fun class has been hosted a few times in NYC and is very well known for her coupe decale flavored afro style.
Follow Nigerianjawn on Instagram @_nigerianjawn.
SHOP NIGERIAN JAWN
SHOP ALL COLLECTIONS
Born in Kingston, Jamaica, Unruly was forced to migrate to the US at the age of five. Although he was raised here for most of his life, Unruly grew up in a Caribbean household located in the Bronx, New York. The reggae and dancehall culture has consistently been an integral part of his life. Being around other forced migrated Jamaicans, he constantly saw kids who danced and it began to capture his interest. In 2012, he along with three other friends formed a group called Divine Dancers.  
From 2012-2015, Unruly and his team partied in local night clubs throughout NYC. It was through partying where he realized his real passion for dancing. In August of 2015, through the mentorship of older dancers, Unruly made the commitment to dedicate his life to dancing.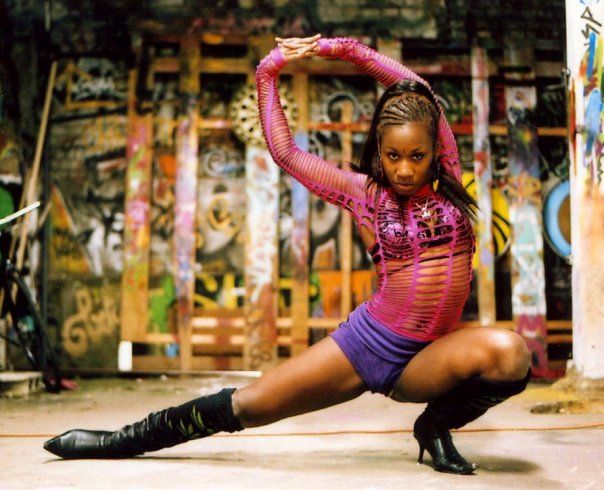 Later that year, his team merged with another local team to form DIVETTA.   
In 2016, Unruly put dancing to the extreme forefront of his life. He officially signed with One Star Nation Entertainment Company. Through their help and social media marketing, he has quickly branded himself as one of the more serious dancers in New York. In August of that same year, Unruly received his first international booking. That experience affirmed to him that his efforts were actually to avail. 
Since then, Unruly has embarked on a mission to establish himself as a choreographer in the dancehall industry. His biggest ambition is to help build a platform in NYC for dancehall so that other street dancers can profit from their talent. 
Follow PyroTech Unruly on Instagram @pyrotech_unruly.
SHOP PYROTECH UNRULY
SHOP ALL COLLECTIONS
Kemi Oguntona "Kemi OG" is a Nigerian dance artist, choreographer, fitness instructor, and creative director.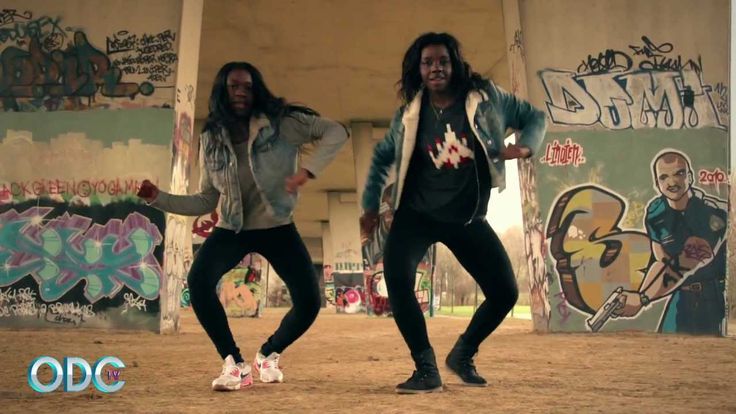 She is the founder of Afrobeats with Kemi OG, an afro-dance program focused on teaching afro-dance technique and fusion choreography. Since 2012, she has trained and taught in afro-dance, produced several shows, and curated multimedia performance pieces.
In 2015, she founded AFROBEAT at JHU, a Zumba-inspired afro-dance fitness program focused on African, Caribbean, and other diasporic rhythms. She worked as its main instructor for the first 3 years at Johns Hopkins University, where she also received a certificate in dance. She has performed for artists such as Tiwa Savage, Oritse Femi, Toofan, Yemi Alade, Eddy Kenzo, Afro B, Mr. Eazi, Kizz Daniel, and others.
In addition to teaching, she is currently working as the executive producer of "Femme: Through the Inner Eye of A Westernized African Girl", a creative project focused on empowering women and creatives of color. Kemi has a passion for learning and sharing African culture and history through dance, and using the dance form as a medium for talking about social issues and encouraging mental wellness through movement.
Follow Kemi on Instagram @kemi.og
SHOP KEMI
Shop all collections
Nkeiruka "NK" Igbonagwam is a college graduate with a degree in International Business and emphasis in Entertainment Marketing. She is a self-taught professional dancer, choreographer, and instructor with a passion for afrobeat style of dance, who also picked up dancehall, hip hop and contemporary dance along the way.
Born and raised in Nigeria and currently living in Los Angeles, she started dancing when she was a little girl but picked it up professionally 4 years ago. Her goal is to inspire the world through fun fitness in the form of dance.
She teaches, tours, and performs worldwide with artists such as Daddy Yankee, Tiwa Savage, Wale, Flavour, J Balvin featuring Mr. Eazi, Maleek Berry, and Olamide to name a few.
NK's talents also include acting, movement coaching, and creative directing.
She has learned consistency, hard work, and believing in yourself, as well as your craft, is key to success.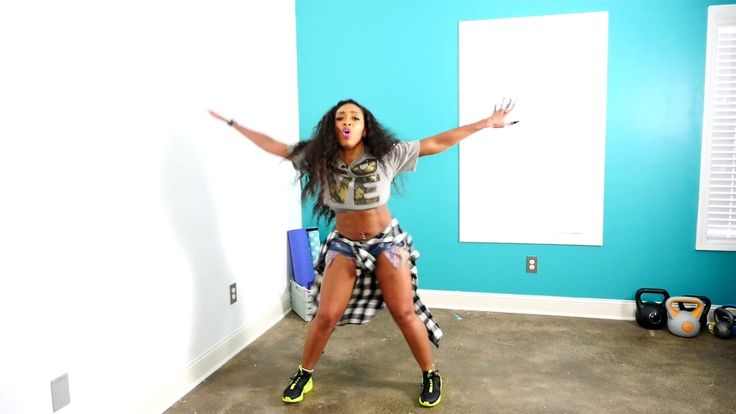 Everyone has a turn, just wait for yours.
Follow NKsogorgeous on Instagram @nksogorgeous.
SHOP NK
Shop all collections
FEATURED REVIEWS: PYROTECH UNRULY SHAKEOUT STEP TUTORIAL
"I loved the tutorial. The fact that I could slow the step down and see a backview was very helpful. PyroTech Unruly was a great teacher with great technique."
— Justin S. New York, NY
"It was a great experience. I had learned the step before but hadn't remembered all the variations. With doing the step slow I was able to relearn while sitting in my office chair."
— Elzz l. @elzz__herself, Boston, MA
SHOP PYROTECH UNRULY
PON DI BEAT ON YOUTUBE!
@PONDIBEAT ON IG
See Replays
Dancehall Video Tutorials, Dancehall Tutorials, Dancehall Tutorial Videos
13 Aug.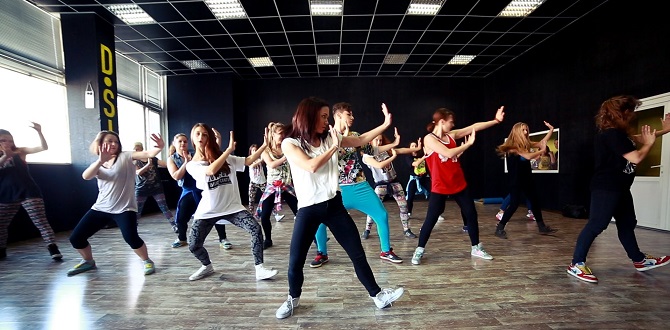 2015
Go back
The most popular series of Dancehall Tutorials in RuNet from StreetDanceTV with Alena Elina. How to learn to dance dancehall at home? What are the dancehall moves? Watch and learn
Alena Elena (Dancehall) - Welcome | StreetDanceTV
LESSON 1 (Lesson 1) - Bogle, Willie bounce, World Dance
Lesson 2 (Lesson 2) - ZIP It Up, Urkle Dance, Row Di Boat
Lesson 3 (Lesson 3) - Star Bwoy, One Shot, Come Outta Mi Way 9000

Sign up for a free class

Just fill in these fields
and we will contact you

Hip-Hop DancingDanceHallTwerk | Booty DanceTwerk | TwerkGo-Go | Go-GoBreakdancePoppingJazz FunkStretchingHouse DanceBody WorkHigh HeelsBody MadeContemporaryContemporary DanceStreet DanceRhythmDanceHall KidsStreet DancingBooty Dance | Booty DanceContemporary ChoreographyKrump | KrumpLady's StyleWaacking & VogueRagga | RaggaClub DancingBaby DancingWedding DanceExperimentalIndividualVIP GroupsHip Hop ChoreoBallet / ChoreographyBooty Dance | Booty Dance Jazz Modern Street Dance Kids Break Dance Kids Dancehall Female0003

Dance Directions
Hip Hop Dancing
Hip Hop Dancing
DanceHall
DanceHall
Twerk | Booty Dance
All directions

Schedule Dance lessons
LET'S LEARN TO DANCE COOL IN 24 HOURS!
Even if you've never danced

Hip-HopTwerk / Booty DanceBreak DanceDance MIXJazz FunkSexy R'n'BStretchingDanceHallBody WorkLady MIXGo-GoStreet DanceContemporary DanceChildren's DanceDance not listedNot yet decided

Our advantages
FAMILYThis is a family. And we fully justify our name.
Walking distance Metro, MCD and railway Dmitrovskaya
AtmosferaWhere every newcomer will feel at home
A few more interesting articles on the topic:0042 Dancehall Video Tutorials - Part 2 - Dancehall Tutorials by StreetDanceTV
11 Tips for Successful Practice
Dancehall Obvious and Gross Mistakes
How to dance twerk. Basic Instructions
Latest articles:
10 tips for liberation from Daria Mantova
7 concepts for unusual battles
History of Hip-Hopa. Part 2.
History of Hip-Hopa. Part 1.
About Battle Judging Systems
Learn to dance DanceHall in Moscow
DanceHall
Hip Hop Dancing
Twerk | Twerk
Go-Go | Go-Go
Breakdance
Popping
Jazz Funk
Stretching
House Dance
Body Work
High Heels
Body Made
Contemporary
nine0042 Show all
Schedule
Learn to dance DanceHall (Dancehall) in Moscow from the best teachers in this direction, champions of Europe and the CIS countries.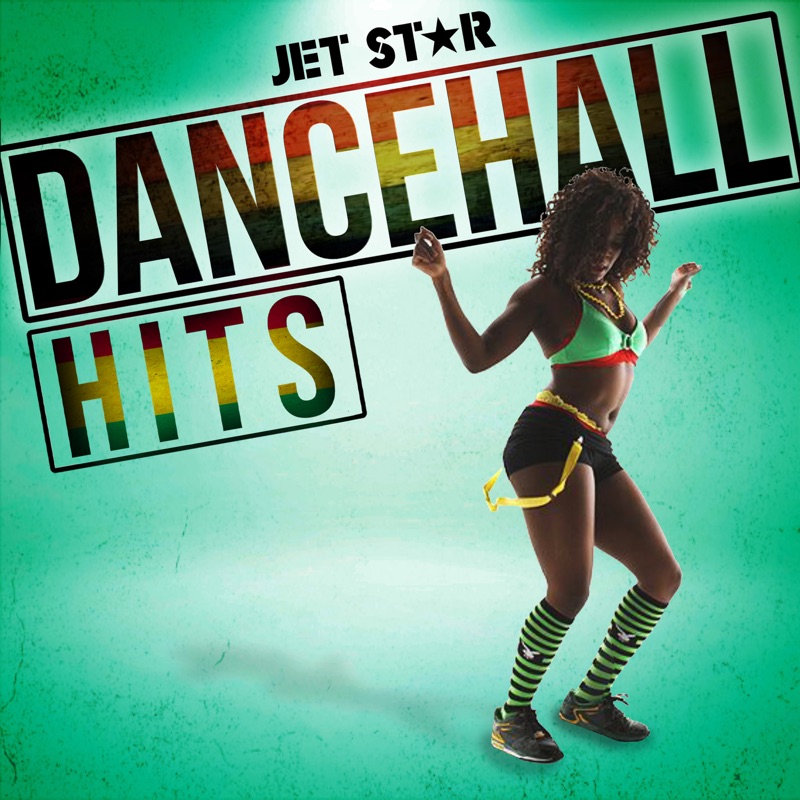 DANCEHALL IS FUN AND USEFUL:
0003

put your body and health in order

Find many new and
interesting friends

Develop your sense of rhythm and plasticity

Part of our large and friendly family

Speaken with us at competitions and festivals

Participate in battles, castings
and flash mobs

Participate in popular show programs
How to learn dancehall dance in Moscow?
Dancehall originated in Jamaica, this type of dance is considered relatively young in our country.
In fact, dancehall is a whole cultural direction that combines lifestyle, music and choreography. In Jamaica, absolutely everyone is engaged in Dancehall, but the movements for guys and girls are different. The style is based on a relaxed swaying, but with complete control over their movements, there is also a rotation of the hips, and a Jamaican signature technique. Do not know where to learn how to dance dancehall for beginners and beginners in Moscow? Come to us, we will show you everything! nine0003
Learn how to dancehall: the sun and freedom in every movement
Our street dance school is taught by the best dancers in their field, who have won championships in the CIS countries, Europe and even the world more than once. Immerse yourself in the world of colors, sensual movements and discover a new style. We are proud to say that we are the largest dance family in Russia. Join us, everyone is welcome! You can learn how to dance dancehall for girls and girls in our school in the shortest possible time.
We guarantee: after a couple of months of classes, your self-esteem will increase so much that there will be no end to the fans. nine0003
How to learn to dancehall: don't be afraid to start
Our school is open to everyone: children from 10 years old, teenagers and adults. Expand the boundaries of the possible, surprise your loved ones and friends, find your favorite hobby! We will help you do it. Learning to dance dancehall for children and teenagers is to stand out among your peers, to emphasize your uniqueness and individuality. Boys and girls, boys and girls, men and women... In our school, everyone can learn the basics of a wonderful dancehall. nine0003
What to bring:
sincere desire to learn how to dancehall;
wide and comfortable trousers;
T-shirt, top or loose-fitting T-shirt;
comfortable shoes;
good mood.
Come to our TrixFamily street dance school. You won't regret it! It is difficult to get lost: from the Dmitrovskaya metro station you can walk to us in one minute.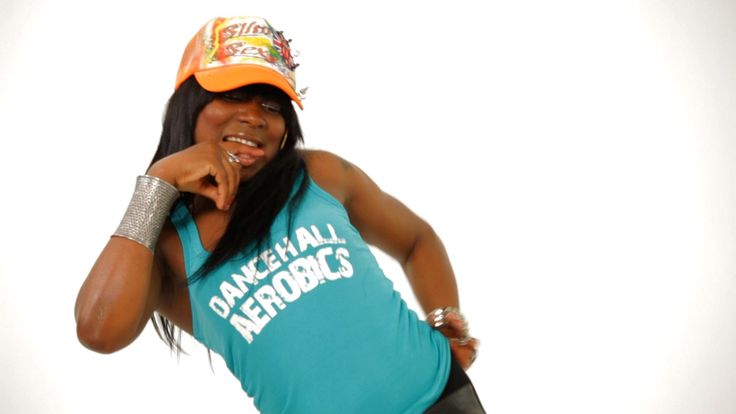 To learn how to dance dancehall for beginners and beginners near the Dmitrovskaya metro station, as well as at the stations Proletarskaya, Avtozavodskaya, Krestyanskaya Zastava, Volgogradsky Prospekt in the Central Administrative District, SEAD is worth it in TrixFamily. The first lesson is absolutely free! Come and we will make you a star. nine0003
Get an official exemption from physical education!
When you purchase a subscription for a month of classes and get an official exemption from physical education!
Dancing
Chosen 2375 people
Physical education
Chosen 26 people
What do you choose?
LET'S LEARN TO DANCE COOL IN 24 HOURS!
Even if you've never danced
Hip-HopTwerk / Booty DanceBreakdanceDance MIXJazz FunkSexy R'n'BStretchingDanceHallBody WorkLady MIXGo-GoStreet DanceContemporary DanceChildren's DanceDance Not ListedNot Decided Yet
Our Advantages 9002 FALYThis is
And we fully justify our name.