How to write a dance performance review
How to Write a Dance Performance Review Like a Pro
Dance Performance Review Definition
Dance performance review is a kind of written critique that is aimed at evaluating the techniques, atmosphere, and aesthetics of concert dance. Dance performance is usually supported by a set of music and can be a part of theatrical performance. A dance performance review should analyze body plasticity, movements, music, space, and time.
The Purpose of a Dance Performance Review
What, where, and when to see the dance is all about the choice of audience. The main aim of a dance performance review is to evaluate the quality of the dance and recommend it to the general public. For example, the audience of a classical ballet is wide: you can find information in the literature, see it on TV, and many people just know about its existence. But new types of dances need more time to attract the audience to visit the performance. Such reviews can be assigned in a form of essay to students in schools and colleges.
Also, you can read such reviews in various journals and online sources.
To know how to write a dance performance, read our advice below.
How to Prepare for Writing a Dance Performance Review
First, you need to see the performance. You can visit the official concert, an amateur performance in the street, or watch it online or in a recording. To be ready for watching the performance, read more information about how dancers prepare for the dance and what elements they frequently use. Search for the information about the performance and history of this form of dance. Learn more information about characteristics of the dance used in the performance. Also, to understand all details, read the key concepts and vocabulary. It is advisable to take a notebook with you and take notes during the play.
Questions to Ask Before Writing
The following questions will help you consider all necessary details while attending the dance concert and better prepare for writing the dance performance review.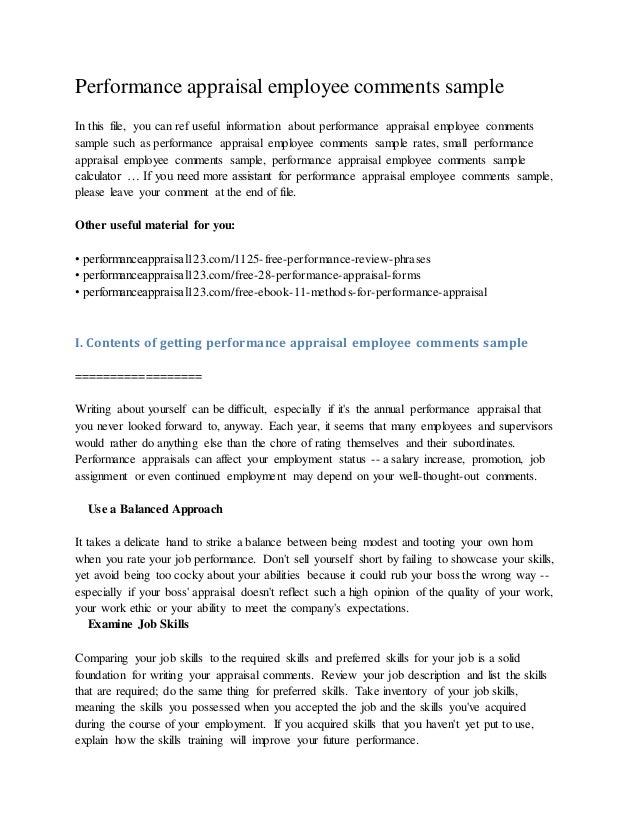 Answer these questions to make a good analysis of the dance performance.
Who are the intended readers of your review? How can you interest them?
Have you enjoyed watching the dance? Was it interesting enough to hold your attention throughout the performance?
What moments have you enjoyed the most? What movements were the most boring?
Did the dance show a certain idea or lesson?
Have the dancers' movements successfully delivered the choreographer's idea?
Have you experienced any bright emotions during the performance? What made you feel these emotions?
Has the dance told a certain story? How have you understood this?
Is there any historical background of this dance?
What is the artistic form and genre of the dance?
What elements of the performance (music, light, scenery, costumes) have impressed you the most?
Can the dance be referred to traditional dances? To what ethnic group or culture does it refer to? What stylistic elements does it have?
What musical accompaniment does the performance have? Does it fit the performance? Why does the artistic director use this particular music?
How did the dancers perform? Have they used only certain parts of their bodies? Have they moved synchronously?
What dancer was the best? Why?
What was the mood of the dance? How can the dancer's energy be described?
To what kind of audience can you recommend the dance performance?
Dance Performance Review Writing Steps
Step 1.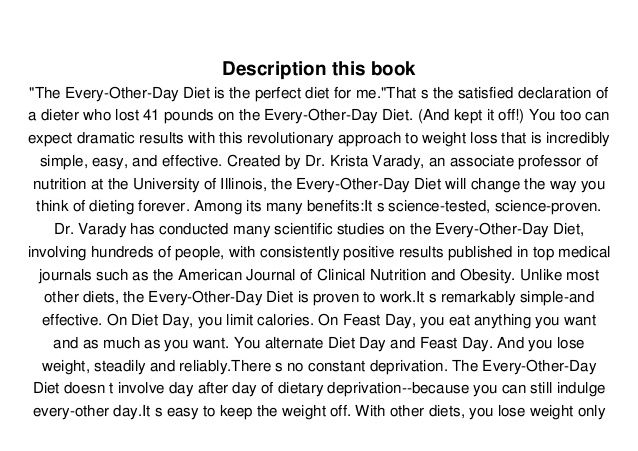 In the introduction, give a general description of the dance performance. Tell about the name of the performance, the choreographer, the place where the dance performance took place, and the dance style (contemporary, ballet, traditional dance, etc.). Also, it will be good to mention other performances produced by the choreographer (artistic director). If the dance has a historical background, briefly tell about it and previous productions.
Step 2. In a few sentences describe the atmosphere that created the performance and put emphasis on three characteristics that attracted the most attention. Evaluate the costume design, light, decorations, and musical accompaniment.
Step 3. In the next paragraph, try to interpret the dance. Tell about the socio-cultural background, the context (story), and describe the genre and style. Think about what the artistic director tried to convey with the artistic tools. Describe the elements of the dance and how it contributed to the overall performance.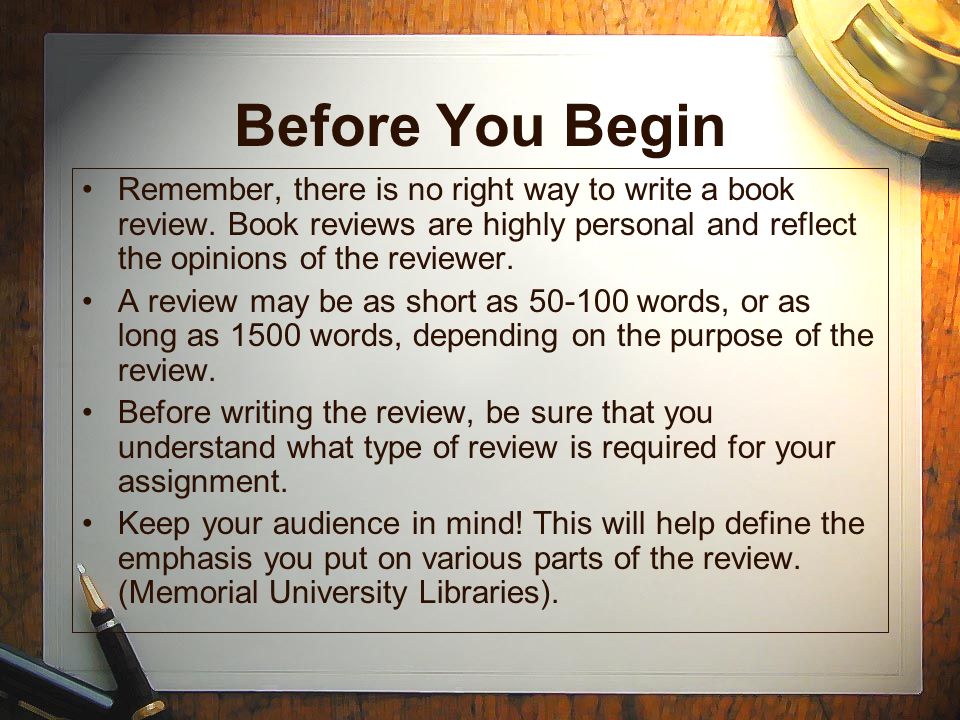 Step 4. Evaluate the input of the dancers in the performance. Describe the techniques, level of training, and charisma. Mention the names of the leading dancers and their characters' names if their dances were connected with certain characters. Describe how dancers interacted with music and each other. Pick only those moments that amazed you.
Step 5. Share your own vision of the dance performance. Focus on the most impressive moments keeping in mind your intended audience. Describe strengths and weaknesses of the dancers' performance, organization, choreography, and all production elements.
Step 6. In the conclusion, sum up your impressions about the performance. State to what kind of dance lovers you can recommend this performance. "The effect of the dance is fascinating. The music accompaniment holds you in tension and the dance makes you feel in the realm of gods."
Step 7. Correct the mistakes and edit your final draft.
Make sure that your position is not biased and all your statements are supported by the evidence.
Dance Performance Review Sample Analysis
The best way to improve the quality of your review is to read some good music performance review samples. In the following picture you can see one of the samples with comments from our expert. Consider the important moments that should be described in your review and you will write the best review possible. Also, don't forget to check other samples on our site to have a better idea on how to write great dance performance reviews.
Click the images to see their full size.
Dance is not just a physical phenomenon, it's a social, cultural, and historical product. Dance performance review is a great tool for understanding the art of dancing. Our advice and samples will teach you how to write a dance performance, so you will be ready to share your opinion about the dance performance you have seen with the public.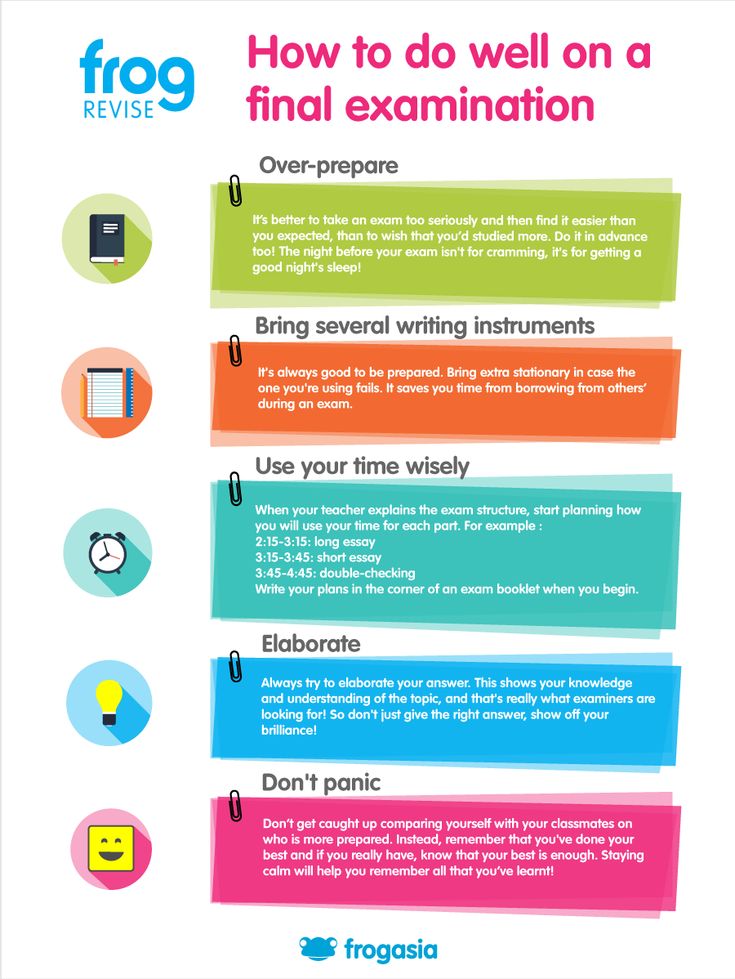 Good luck!
You can read how to write a music review on our website.
5 Tips on How to Write a Dance Review with Sample Paper
There are many types of review papers that critics write. Musicians write music reviews, movie critics write movie reviews, and dancing enthusiasts write dance reviews. Writers can write music and movie reviews even if they are not experts or fans of the mediums. When writing this type of paper, however, the reviewer should have at least a basic background in dancing to be able to compose a meaningful and well-written paper. Still, teachers may still ask their students to write dance reviews. A student without any knowledge or interest in dancing will have to quickly learn how to write a dance review. Read through this article to get some tips on how to write a dance review.
What Is a Dance Review?
A dance review focuses on evaluating a dance performance. Similar to music, this form of art is subjective.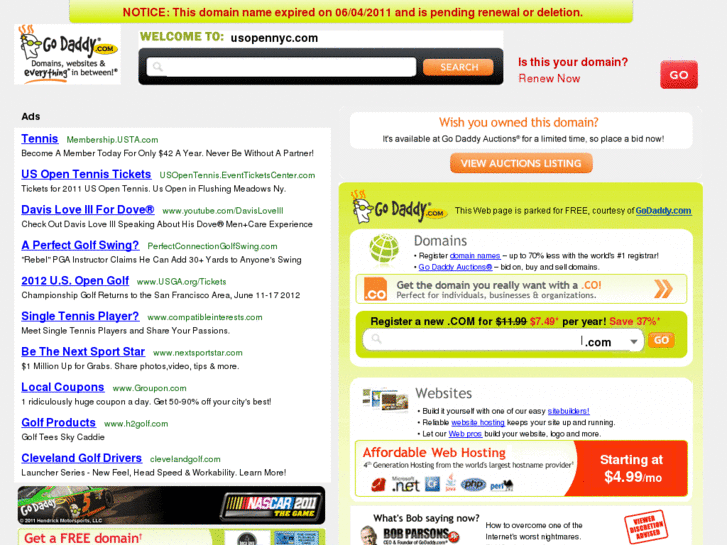 A genre of dancing may look dreadful to others and amazing to some. This is why it is preferable that someone who has abundant knowledge in dancing and its genres, write this type of paper. Individuals who have no prior knowledge about dancing will have difficulty understanding how to write a dance review. They may look at a dance review template and find unfamiliar dancing terms.
Knowing how to write a dance review is essential for a reviewer since they are going to rate the performance and tell readers if it is worth watching. A dance performance may have a story-telling component, a reviewer who knows how to write a dance review will analyze how the dancing resonates with the plot. The reviewer should also discuss the performance's choreography, costumes, props, music, lighting, and other technical aspects. This is why reading articles to learn how to write a dance review is essential.
Tips on How to Write A Dance Review
A dance review is a review paper similar to movie and music reviews.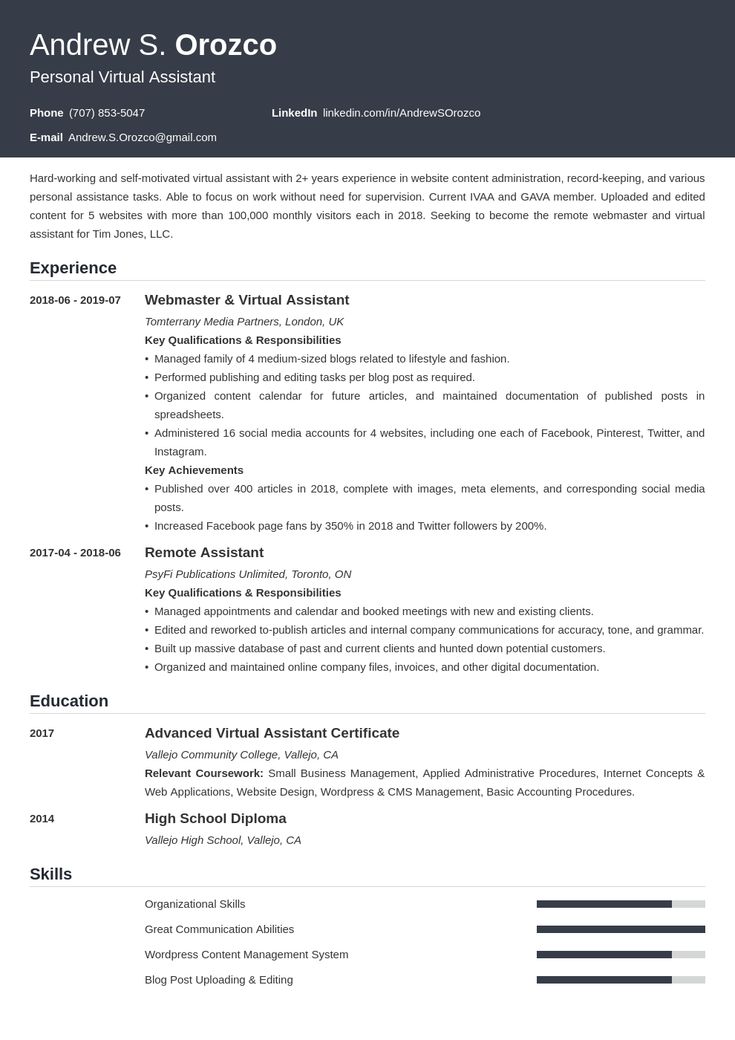 Knowing how to write a dance review will teach a person how to write other review papers. The difference will be on the subject of discussion. Dancing has many genres or forms such as ballet, ballroom, hip hop, and more. One thing to note in writing the paper is that reviewers should construct their reviews in a simple manner. Reviewers can look for a standard online template and follow it. This will help readers easily understand the paper and avoid misinterpretations. Here are some more tips on how to write a dance review:
1. Attend and watch the dance performance
The first and most important tip is to attend the dance performance. This is crucial especially if the performance or the show is only available for a limited time. Of course, due to the Internet becoming a basic necessity , the reviewer may be able to watch the performance online. However, watching a live dancing show will give a reviewer more things to talk about. They will be able to see details that will often be unavailable when watching online.
Reviewers should consider this tip on how to write a dance review as the first step of writing the paper.
2. Write down notes during and after the show
While watching a performance, reviewers should actively take notes. This may be difficult to do when a reviewer is watching a live performance since they won't be able to pause or rewind a particular part. To solve this, a reviewer should bring a template that they can look at while watching the performance. The template can be a simple questionnaire that the reviewer can use as a reference when taking down notes. The template can include questions like:
What is the main plot of the show?
What is the title of the show?
How skillful are the lead dancers?
Does the set design fit the story and theme of the performance?
What form of dancing did the performers dance?
Which part of the performance is the best?
3.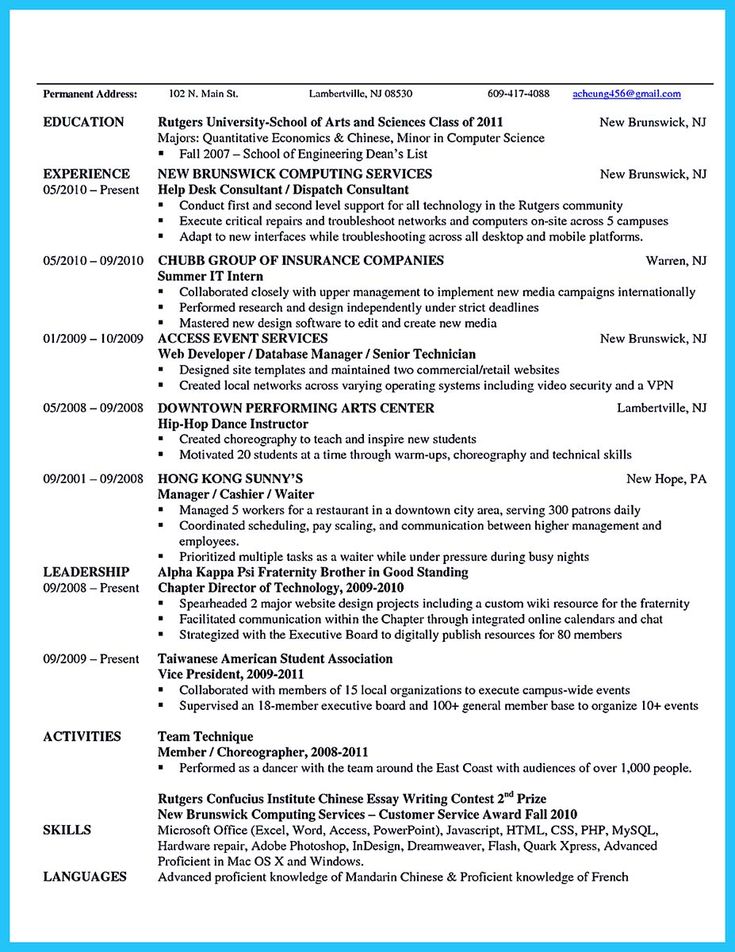 Research about the performance
Doing background research is an essential step for any written works. The reviewer should research the dancer and the choreographer. A reviewer may notice that a dancer is not performing well, further research may reveal that the dancer was suffering from an injury during the performance. This can change the whole perspective of a paper and the reviewer might need to revise some of their notes. Researching sample templates can also help a reviewer construct a better paper. They may even find a more effective dance review template to use. 
4. Look beyond the dancing
The reviewer should look beyond the dancing and observe the other aspects of the show. The main part of the paper should be the evaluation of how well the dancers performed a specific dance form. However, the paper should also include feelings that the dancers express while dancing. How the change of music tone affected the dancing's tempo. The reviewer should include a question like: "what is the message behind the dancing performance" in their dance review template.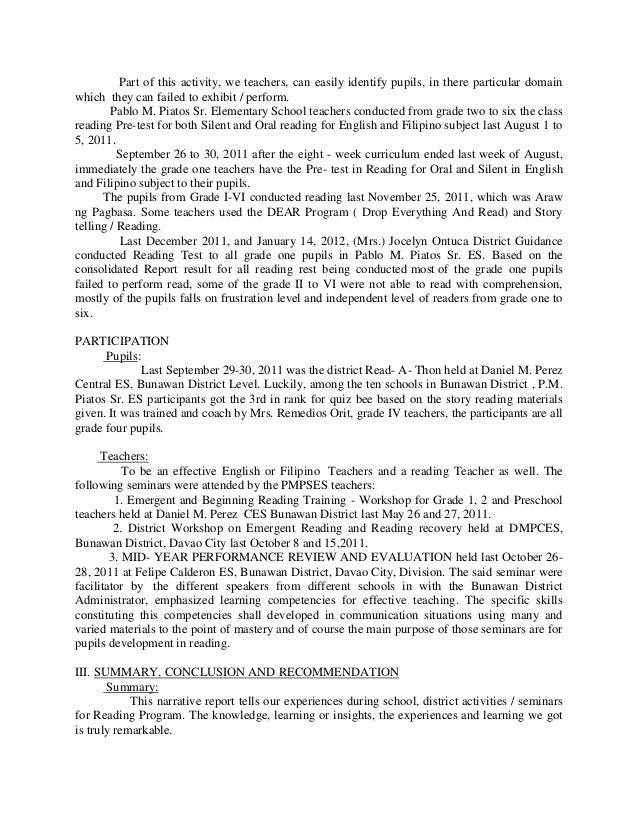 5. Proofread the dance review
The last tip is finalizing and proofreading the paper. A reviewer can do this by using applications to check for grammatical and typographical errors. They can let the paper sit for a while and maybe look through their template to check if they missed any vital information. Once the reviewer has rested they can check their paper with fresh eyes and locate any mistakes. This is also the time to fact-check  the paper. If a reviewer is really dedicated to producing a high-quality paper, they can opt to hire a professional proofreader to proofread their work.
Dance Review Sample
A reviewer can watch a dance performance live or online. Online dance performances give reviewers the option to rewatch and analyze the performance carefully. Here is a sample dance review of a ballet youtube video:
Review of Sergei Polunin's "Take Me to Church" Dance Performance
Sergei Polunin's "Take Me to Church" was an entrancing composition.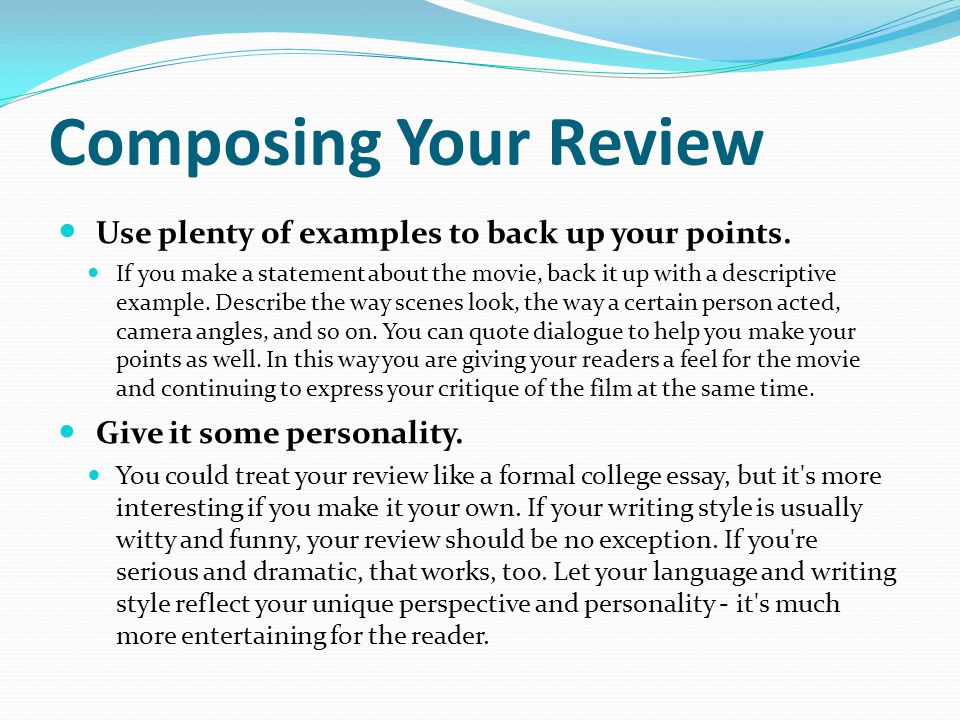 Director/photographer David LaChapelle directed the emotional performance and director/actor Jade Hale-Christofi choreographed the fluid but structured movements. This artistic composition used Hozier's hit song "Take Me to Church". The channel David LaChapelle Studio released the performance video on Youtube on February 10, 2015. The performance only presented a single dancer, however, Sergei Polunin was more than enough to express the ecstatic beauty behind the darkly-themed music.
Sergei Polunin's entrancing performance manifests his mastery of ballet and his own body. Certain parts of the performance showed Polunin leaping into the air as if gravity gave him permission over it. From the fluidity of his footwork and the graceful movements of his arms, one can notice that he has taken the song to heart and is expressing its meaning through his body. His excellent physique also aided in the aesthetics of the composition. It was as if a classic painting came to life and began dancing to his heart's content.
The setting for the performance was an empty church, rid of its cemented walls, glass mosaics, and large altar. Polunin was dancing inside the wooden church structure, its empty halls - his playground. Looking deeper, one can notice that the wooden walls acted as barriers to stop Polunin from dancing any further. It was as if he was imprisoned, attempting to express himself, yet the church's wooden walls forbade him. There are also parts of the performance that implies the character's frustration. As Polunin leaps forward and closes in into the wooden walls, he places his arms over his head and grabbing his hair in frustration. This detail makes sense since the song "Take Me to Church" is about the singer Hozier's frustration towards the persecuting eyes of the Catholic Church.
Sergei Polunin also showed his raw strength during the parts of the performance where he is lying on the ground. He is able to move his body without effort, lifting his torso only through the strength of his core.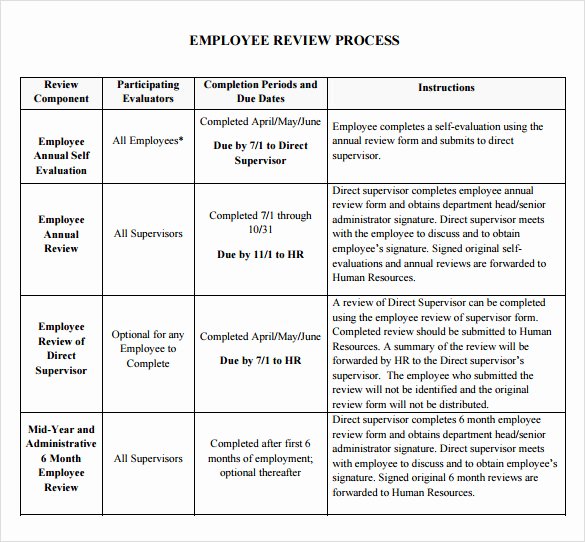 There were also parts in which Polunin drags his lower body through the raw strength of his arms. This strength along with his flawless agility astonishes the viewer and sends them to a trance-like state, in awe of the artistic athletics that Sergei Polunin demonstrates.
Sergei Polunin's "Take Me to Church" is a masterpiece that any art enthusiast will appreciate. It showed the amazing athletics a person can do with their body. It succeeds in captivating the viewer using the dancer's athleticism and skills alone. The combination of the emotional music and the skillful performance created a magnificent work of art that transcends any of the modern dancing that pop culture has produced. Sergei Polunin's performance gave justice to the beautiful ballet dancing form. It is emotional, entertaining, and captivating to the soul.
Dance Review Paper Writing Service
The tips on this article and the sample paper should help any reviewer write a well-written review paper.
However, some still find writing a complicated task. To solve this, a reviewer can find writing services online such as the ones available in CustomEssayMeister. Individuals can hire writers to create custom essays and other types of papers. Students who are having a difficult time completing a paper can rest easy and let professional writers do the work. Students can set deadlines and our writers will provide a high-quality paper.
Written by
I am a content manager from California, US. I started as a content writer intern eleven years ago and became a content manager six years after. I joined CustomEssayMeister five years ago and enjoy being a part of the team every day.
All reviews of the play "Life is everywhere!" -Afisha-theaters
All reviews about the play
Choosing "Posters"
8.7
On the performance Reviews (36)
Reviews "Poster" for the play
Elena Kovalskaya
810 reviews, 248 assessments, rating, rating 1142
Egor Druzhinin's performance was produced by the same company Ruarts Production, in which the choreographer released the musical Love and Espionage with Larisa Dolina a year ago.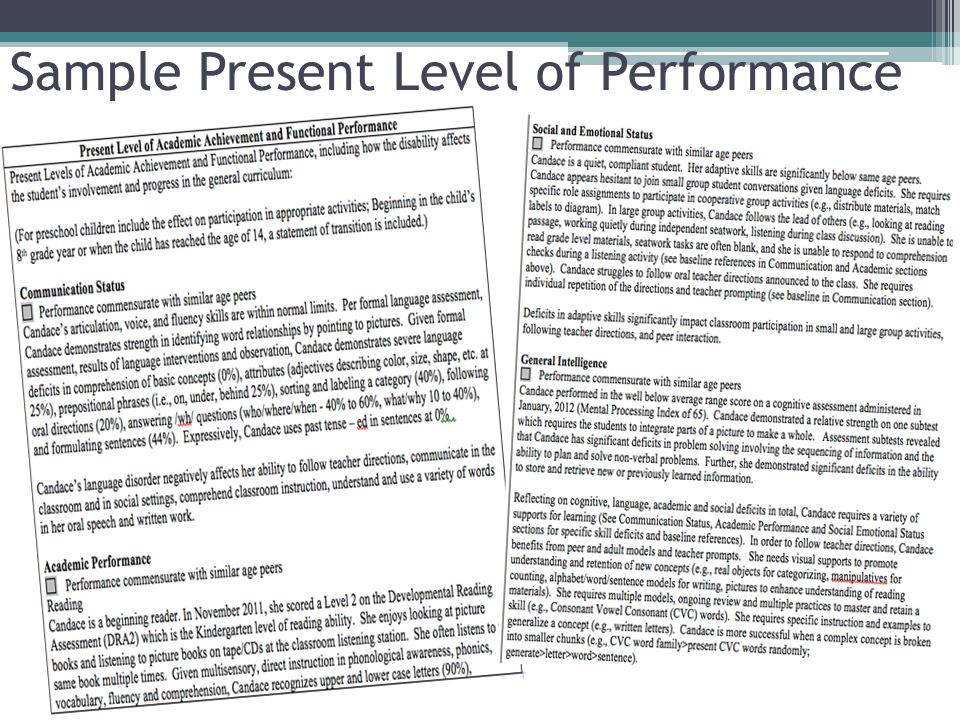 "Life Everywhere" is a parable played out without a single word, because in this story everything is clear without words: there are fifteen single women for six free men, everyone is looking for a mate, everyone interferes with each other. Both the time and place of the action are arbitrary, and only by the costumes of people, their customs and music - Balkan and gypsy - one can guess that this is happening half a century ago in Eastern Europe. They say about such performances that the main star in it is the performance itself, but in this particular case, the personality of the author is no less important. Druzhinin not only composed the performance and came up with the plasticity of the actors - he personally plays two roles, Dude and Sailor. Synthetic theater, in principle, is not a Russian genre, it is given to our artists with difficulty. But since Druzhinin appeared in the musical "Chicago", it immediately became clear: this is an ideal, born synthetic actor (which was appreciated by the jury of the "Golden Mask", awarding him for the role of Bloom in "Producers").
Druzhinin's second gift is the ability to spread his "secret knowledge" to others. In a word, it must be seen.
April 28, 2011
The best reviews about the play "Life is Everywhere!"
sergey konovalov

998 reviews, 1297 ratings, rating 675

7kusturica without words

imagine. Good mood music (from a gypsy booth to tango), refined characters, beautiful plasticity of the dances, the general simplicity of the action (1 hour) - that's it, an uncomplicated aesthetic pleasure! Feelings - like from a school disco, when you remember it with a smile in about twenty years. After the final curtain, he is inciting to propose to some pretty stranger on the street, invite her to a dance and champagne ...

By the way, the export potential of this product is no worse than that of the Kostroma "National Show of Russia". Only the emphasis here is not on "a la russe", but on the universal comprehensibility of the love dance matter around the globe. This is great.

October 4, 2011

Alexey

506 reviews, 736 ratings, rating 535

9

The performance was very pleasant, the audience was delighted, they applauded for about twenty minutes after the end. The audience reacted very lively, a wonderful thing! Words are not needed, everything can be said without them!

Nikolai Tsiskaridze, Leonid Ukupnik and Dmitry Pevtsov were identified in the hall.

May 20, 2011

Elena KKK

371 reviews, 755 ratings, rating 269

5

stars" - but everything in my perception was not right and wrong. Well, we got seats in the penultimate row. The confidential advice of the cloakroom attendant did not add to the mood: "If you have row eight, be sure to take binoculars! ..." By the way, the composition is not marked in the program, and I don't even have an idea who was on stage, so I won't be able to say anything about the actors .
We arrived in half an hour, so we had time to look around. And get tired of the music that played continuously and from which you could only hide in the toilet, sorry. Well, i.e. as I understand it, a live orchestra was playing (there was no strength to go to the epicenter of the sound and watch), but very loudly and very persistently ... Although it was good (from a musical point of view). Maybe after a working day I have such a perception that is downed, but really - it's tiring insanely.
But very soon it became clear that the music in the foyer was still just flowers, we understood this clearly from the beginning of the performance. Because there was not music in the hall, but MUSIC, Very loud. After about 15 minutes, my head was really splitting, after another ten I gave up, chewed a pill and covered my ears. Now, if you pinch your ears, then it's normal to listen - just loudly, and not LOUD-LOUD.
As for the performance... well, make allowance for the fact that I didn't actually see anything. And she sat with her ears closed :)
So, I found out. I don't like clowning, long and not funny. I don't know how they position themselves, but, in my opinion, this is the closest thing to clowning after all. There are many stories, such a vinaigrette of skits, interspersed with a repeating number ("chorus"?). There are no scenery, no words, meaning (well, or some kind of connection) is also somehow imperceptible on the move.
Well, it wasn't even the promised 1:20, but 1:05. Of which the last 10 minutes were bows and final (I almost said "songs") numbers. Actually, it only pleased me, but it's generally strange ...
In general, I'm catastrophically out of step with the majority with this performance - I didn't like it. Actually, I suspected that it would be so ... but I hoped, yes.

December 28, 2012

kotikus -

61 reviews, 362 ratings, rating 123

9

I was given a ticket for this performance and this is probably the best gift) In just an hour you have time to see a whole life in all its manifestations. The heavy female share is shown without a single word, only dancing and beautiful music. Actually, there is nothing to explain, everything is extremely clear and so: very close and realistic life situations, especially if you have an idea about life in the outback. Some scenes caused a storm of delight, others laughter, third tears. In general, everything is like in life, which is everywhere, even on the theater stage))

October 18, 2011

pepperstain

57 reviews, 60 ratings, rating as it turned out, and a very gifted director. Those who are indifferent to the two previous circumstances can be reminded that Druzhinin is the same Vasechkin, that is, the living deity of the thirty-year-old pantheon, occupying a place somewhere between Buba Kastorsky and Alisa Selezneva. Even a person who is far from the theater and modern dance, after such an announcement, will literally run to meet the hero of his childhood in order to find him in good health and cheerful mood. From behind the scenes, Druzhinin will pull out more than a dozen bright characters - with such we either studied or lived in the neighborhood. In the dance, he will tell a couple of amorous stories, flavor with a comical scene of a drunken fight, throw in a few more funny sketches from the life of "mutual acquaintances". One got married (a stage wedding is one of the brightest moments of the show), the other got drunk, the third seemed to die ... Images and situations pour out on the viewer in a stormy stream and dry up rather quickly, as in a conversation between school friends who have not seen each other for a long time. Having laid out all the news in less than an hour, Druzhinin goes to bow. Just enough not to tire random interlocutors, but somehow not enough for those who wanted to see in the space something more than a short set of studies on eternal topics, like in a school pencil case, that fit into the formula "life is everywhere". 9August 26, 2011 Egor Druzhinin's play "Life is everywhere!".
I immediately liked the theater, not yet today, but when I bought tickets. The friendliness of the cashier, her knowledge of the repertoire, the hall, communication already at the stage of buying tickets was very pleasant. And the theater itself, the foyer and the hall - everything is very conducive, as if they are waiting for you here.
And the performance... wow! I don't even know what to call it. Quadrille, maybe theatrical! )
Music - yes. Dancing is also there! There are no words, but everything is clear! And everywhere life is played out in "scenes", the word is the figure of a quadrille. The action takes place in a town or village, either in Romania, or in Poland, or maybe in Moldova, somewhere between the 40s and 60s ... And everyone here knows each other, and the troubles and joys are common, and all life in sight. Fifteen women and six men. Each one has its own character, which is completely without words, but amazingly accurately and beautifully revealed by the actors. And by the way, almost no props. This is the first time I've seen such a miracle. And how good they are all - you admire, rejoice, admire and empathize with them endlessly! And happiness lasts only an hour! Then, after the performance, I remembered that I expected such an action from Taganka, from the play "Honey" by T. Guerra. But, it didn't work out there. And here - just ah! 21 scene-dance-story: Road, Invitation to dance, Unexpected duet, Gift, Laundry, Bouquet, Dancing with a drunk, Dude, Duet with a dude, Fight, Monologue, Judgment, Truce (Bessame mucho), Explanation, Wedding, Trio, Story, Tango, Funeral and Road-road... Mischievous, romantic, sad, cheerful, funny, sad - r-a-s-n-s-e! And all interesting! And a full hall, they just didn't fall from the balconies, and on the same wavelength - they trampled, clapped, danced the audience along with the artists (well, who in the shower, and who in real life)). And now I can't single out anyone - they are all so good! And it is impossible to convey - you must see. A wave of the hand, a turn of the head, a gesture, a look, a facial expression - that's all, the artist is in full view, you can't even hide behind the props - here he is, talented and charming! Yeah, I'm talking about everyone - about twenty-one.
Don't believe me? Duck ahead, tickets are on sale, and the performance will be! Rather, a holiday! ))

September 4, 2011

Masha Kuzmina

28 reviews, 54 ratings, rating 45

9

stand the whole production on dances, and not on words, then we advise you to start conquering the Bolshoi Theater by watching the play "Life is Everywhere". And if you just love theater, dancing, or want to have an interesting evening, go to the production of Yegor Druzhinin. You will be pleasantly surprised by how simple and clear everything that happens on the stage is. No wonder they say that the main international language is sign language. Much that cannot be conveyed in words, the actors of the play "Life Everywhere" successfully show with gestures, facial expressions, and movements.

February 6, 2013

Rado4ka

43 reviews, 48 ​​ratings, rating 34

7

Mayakovsky, at 20.00, which is convenient with our traffic jams and I like the theater. The performance goes on for an hour and is completely without words, absolutely not stressful and easy, and the actors-dancers themselves did not particularly strain with the dances and the plot, it feels like they made this production purely for themselves :), but the acting of the actors and Druzhinin himself are great, sometimes even goosebumps went ...

October 4, 2011

Ksenia Rozina

7 reviews, 15 ratings, rating 33

9

To be honest with you, until the last moment I had a very vague idea of ​​what I would see on stage. In addition, it was a little scary that I would not understand some part of the performance, because I was not very familiar with modern dance.
But cheers: thanks to the talent of the director and performers, everything was completely clear to me from the very first minutes. That is, by the plasticity of the actors, by their emotions, I perfectly understood whether they are angry or happy, love or quarrel. And if before the beginning of the names of scenes like "Monologue" and "Truce" seemed to me just abstract words, then along the way I perfectly understood where one scene from the list ends and where the second begins and why each of them is called that way. It's true, I'm now sorting through the whole performance in my memory again and I realize that I understood almost everything (maybe I missed some little things, but there are so many interesting things happening on the stage that you can't consider and remember at once).
The actors in the play are simply amazing. Each has its own image, thought out to the smallest detail. True, not all images turned out to be equally vivid (and this is impossible, because the performance, in principle, is quite compact, there would not be physically enough time for everyone), but most of them are really striking and immediately remembered.
Of the female roles, I remember the most Anna Guchenkova - Old woman, Elvina Mukhutdinova - Widow, *I thought for a long time who to put on the third line of my "rating", in the end I did not decide and I write three at once* Nika Itskovich - Mistress, Anzhelika Kashirina - Otorva and Yulia Kashkina - Nastya "Notebook".
Men "by rating" I will not distribute, perhaps. I'll just name those who I remember the most: Sailor - Egor Druzhinin , Old Man - Pavel Rassudov , Young-Green - Ilya Glinnikov and Soldier - Igor Rudnik . Great performances by great actors!
And finishing the topic of characters - a few words about costumes. How well they are thought out, to the smallest detail! Knitted woolen socks with flowers, felt boots and cut-off rubber boots, scarves on the belt and on the heads ... For a second I got the feeling that I was in my grandmother's village - most of the "old-timers" go there in this form. Costume designer ( Shura Tumashova ) a separate bravo!
Each of the performances of this extraordinary performance has its own "trick", its own "zest", each one was remembered and liked by something. Over most of the numbers, I literally laughed to tears. You know, this is such a mixture between a good comedy ("silent" comedy, where it's funny not from the words, but from the situation itself or from the behavior of people) and a collection of life "tales" shown in faces. But in a couple of moments she was moved and shed tears (for example, from the unusually touching and lyrical dance of lovers Nastya and Soldier, as well as from the piercing light tango of the Old Woman and the Old Man).
And finally... After the first viewing in the play "Life Everywhere" I saw one big drawback for myself. It's very... short! 22 numbers rushed for me in an instant, already somewhere at the level of "Wedding" I began to regret in advance that the performance would end soon. The story turned out to be so integral, interesting and diverse that I categorically did not want to "emerge" from it.

April 30, 2011

Anatoly Beroev

7 reviews, 10 ratings, rating 31

9

Finally got to Life Everywhere last week. To be honest with you, I expected much less emotions from this performance. I am not a fan of modern dance at all, but here I was attracted by the names familiar from other performances (I remember Yuri Mazikhin from The Ordinary Miracle, for example, Veronika Itskovich from the musical Love and Espionage, etc.).
It turned out that the production is very easy to understand and incredibly exciting. Looks right in one breath. Or rather, without breathing, because the artists on the stage dance and play in such a way that it takes your breath away :)
Thanks to Egor Druzhinin for this "pearl" on the Moscow theater stage! I liked it very much, I recommend it to everyone!

May 23, 2011

Milochka Kulibina

14 reviews, 21 ratings, rating 29

9

As expected, I got to the premiere of the performance! At first, I was a little worried, because I don't really like modern theater and don't always understand it. And the theater without words is something completely incomprehensible ... But here everything turned out to be very clear and interesting!
I don't even know how to characterize this genre... For myself, I called the performance "life in dance", because it really shows a LIFE familiar and close to everyone.
Heroes are amazing in their touching and emotionality. I especially remember Yegor Druzhinin himself, who played a kind of handsome man in fashionable boots, a jacket and a hat, as well as a wonderful couple of old people - grandfather and grandmother (unfortunately, I don't know the names of the actors, but I didn't buy the program, I confess!).
And the music from the performance, to which they danced and LIVED on the stage, is now firmly stuck in their heads. I walk and purr under my breath Besame Mucho and some other vaguely remembered melodies.
I strongly advise all theater lovers to go, because it is fresh, unusual and very interesting!

April 29, 2011

Julia Choo

11 reviews, 11 ratings, rating 28

9

I understand that it is strange to write a review before the premiere, but I can not help but share it on TV yesterday))) in the program "Dancing with the Stars" number from this performance!
Yegor Druzhinin and Ilya Glinnikov were the most impressed (I learned that he is a good actor from the series, and then I also saw that he moves perfectly!). And in general, the images turned out to be very bright and vital! :)
And the music to which they performed was almost native and very, very familiar - Bessame-mucho))) The whole performance could not take my eyes off the TV!
Now I've already booked tickets for the premiere and I'm looking forward to it! I am sure that this performance by Yegor Druzhinin will turn out perfectly!!! Because he is an excellent dancer and a wonderful specialist in his creative field!

April 25, 2011

Anton Zherzdev

32 reviews, 34 ratings, rating 25

9Carbon ballet or "this is not a dance, this is how they walk…"

Yes, yes, this is not a typo and not a figure of speech. In fact, "Life Everywhere" is precisely a ballet. More precisely, a dance performance that is about as related to ballet as a musical is to opera. The movements here do not take a refined form, but, as it were, are a continuation of everyday plasticity. This balancing act between life and dance creates a great comic effect. Love and fights, weddings and funerals - everything, it turns out, can be lived through dance. Add here a wide range of music - from tango to gypsy dance - and you get a very original product.

The costumes of the heroes are more like everyday clothes, but this is not a sign of amateur performance. The show features professional dancers. Some of the dance numbers are really beautiful, and all of them are funny without exception. For this, it is quite possible to forgive the performance for some lack of depth.

Special thanks to Yegor Druzhinin for trying to get the actors to "justify" their movements. If a turn is supposed at this point in the dance, then the actor does not just turn around, but "to address his neighbor", for example. Just some kind of dance according to Stanislavsky ...


February 13, 2012

koalw koalw

14 reviews, 42 ratings, rating 23

9

! :) Happens infrequently, but each time is fresh in my memory.

"Life is everywhere!" - exactly that, wonderful, fresh, emotional, sad and cheerful - a wonderful phenomenon. Warmly recommend!

May 23, 2012

Ioann Dmitrievich Grosman

12 reviews, 303 ratings, rating 22

9

The performance took place at the Mayakovsky Theater. Inside the theater, as it seemed to me, the Soviet Union remained, maybe this is not bad. But here are the chairs, they are not something that can be, they need to be replaced! The performance lasted only an hour, but because of the inconvenience of the chairs, I had to fidget almost all the time, because my back was tired, my legs were numb, and the priest was not comfortable, but this is all the lyrics and the only thing I did not like.

Since I am not a theatrical person, I will not compare with anything.
In the performance, for the whole hour, not a single word was said! There were no decorations.
All the miracle in the dance. The whole performance is one big, beautiful dance. The hall exploded with applause every 5 minutes. If you ask yourself what is the production about? Then I will answer - about life!
I really liked it, I'm in awe. If the opportunity presents itself, I would gladly go again. But I won't advise anyone, because it's a very specific production, probably for an amateur, I don't know, although everyone may like it, but I'm not ready to act as an adviser. And although I haven't been, I recommend it to everyone!

August 26, 2011

Olesya Kondrakhina

19 reviews, 50 ratings, rating 21

7

.) women-women-girls. Therefore, everything is clear without words. That's just the name I would change to "Everywhere they drink."
My husband categorically disagrees with my perception of the idea that the authors and the director wanted to convey to the public - but, as it turns out, everything is individual. and everyone sees art in their own way.
The performance is short, so you can have dinner before it, and / or after discussing your impressions with a glass of wine, so I would recommend it as an excellent occasion to meet friends, acquaintances, and a good option for a date.

August 29, 2011

Sima

7 reviews, 12 ratings, rating 17

9

The performance is unusual - that's for sure! And unusual in a very good way! I would never have thought that performances WITHOUT WORDS could be so interesting and UNDERSTOOD :)
A very good selection of music (only Bessame Mucho recognized it, but the rest of the tunes were also interesting) and an even better cast! I dreamed of getting to Yegor Druzhinin, because I know him from other projects. Egor justified my expectations not only by 100, but by 150%!!! He dances and plays just amazing :) Another of the favorites I can not fail to mention is a charming old man and no less charming young man who gave flowers to the entire female "population" of the performance.
The hour-long performance flew like one minute! While bowing, she applauded while standing and clapped all her hands :) I left with a feeling of some kind of lightness and joy in my soul!

By the way, I realized that yesterday I managed to get to some VIP performance, because there were a lot of famous people in the hall!

May 19, 2011

Kara Izmailova

10 reviews, 29 ratings, rating 16

9

Initially I went to the performance in a not very good mood: it was cold outside, blockages at work, in life complete bullshit nothing joyful lately.... And the first few scenes I watched from under my brows, trying to understand what the artists want to say! And then it dragged on, captured ... I don't even know what word to choose to describe THESE emotions on stage! It feels like I myself ended up in the same place as these heroes - in a small village where everyone knows each other and where everyone has some kind of relationship with everyone.
Throughout the performance, together with the actors, I loved, worried, suffered, laughed and cried (yes, I confess, once I really shed a tear - at a meeting of an elderly couple - an old man and an old woman). And I even managed to forget that two global reports are waiting for me at work, and a broken washing machine at home!!! The artists in this performance created a real miracle with me personally : they significantly improved my mood and allowed me to forget about problems, dissolving in music and dancing! Thank them for this!
And also special thanks for the amazing images of the two main lovers (unfortunately, I don't know who these characters are, but these are the ones who had love and a wedding in the story) - they turned out so charming that my heart even became warmer! !!
In general, I recommend this performance to everyone who lacks simple human warmth . After it, you will feel better, I assure you! Artists give some unreal positive charge and a desire to live :) Be sure to take the time and visit this action!

This is a surprisingly contagious positive. I have been to this show twice. With a year difference. Today (November 21) - at the Mayakovsky Theater. Look at one breath. It doesn't look like anything. The ubiquitous and multifaceted talent of Yegor Druzhinin cannot but surprise.
The performance features not only professional choreography, organic music, but also excellent acting. A game without words, but it's more than memes! From tragic to comic - one movement. From holy to blasphemous - one gesture. Life is everywhere!!! ... Maestro, bravo!

November 21, 2011

Lizonka Filippova

8 reviews, 10 ratings, rating 10

9

The composition of the artists - very interesting!!! I found surnames familiar from the movie "First Love" :) I will definitely go to the performance!

April 16, 2011

Irina Rozova

236 reviews, 257 ratings, rating 9

9

I can't classify myself as a sophisticated theater-goer - I don't know much about acting. But what I saw yesterday, I really liked. No words! That is absolutely! I have never seen such unusual performances. Sorry, I encroach on the sacred - on ballet - but yesterday I was convinced how dance can convey happiness, love, disappointment, disputes and gossip, compassion and patience. I even cried for an hour or so. Thanks to Egor Druzhinin. Thanks to all actors!

May 15, 2012

Igor

5 reviews, 14 ratings, rating 9

9

Do you remember the famous song that "there are nine guys for ten girls"? Here in the village of Life, which gave the name to the production, the same story. According to the plot, the village is lost somewhere in the Balkans, but with the same success a similar story could happen in the Russian outback. Yes, even in the city. In some N-sk, where everyone knows everything about everyone.

Inhabitants of Life - colorful and recognizable. For example, the city's crazy Masha, or Razor with the boy-woman Yulka. Beauty with a Coquette is also registered here ( Although I did not recognize the latter. Maybe the one with cucumbers on her face? ), and the old maid - the Teacher, and the Widow, to whom nothing human is alien ( if you understand about than me :) ). There is also Soldier, Sailor, Old Man, Dude and a couple of lumpen. And also Head. Warehouse, Doctor, insecure "Loves - does not love" and a strong woman "Cause time." Well, what village without the Old Woman? :) And they are all insanely lonely surrounded by their own kind. And they all want to catch their bird of happiness by the tail, they want mutual love, tenderness, affection, understanding. After all, a kind word, as you know, is pleasant even for a cat, but here is a whole person. Yes, not alone. 15 women, 6 men and 21 stories told without words, in the language of dance.

The characters on the stage meet, fall in love, quarrel, fight, make up, part, cry, wait and hope. In a word, live.
The women gossip, the peasants drink hard and sort things out, the Old Man and the Old Woman remember their youth and dance, it seems, a foxtrot ( I'm not good at dancing ), and the village beauty falls head over heels in love with the city Dude. Everywhere life!

I would like to especially note that the performance - very organic, bright, funny and touching - captures from the very first minutes and looks in one breath. The main emotion after the final bows is absolute delight! And it is sincerely a pity that "Life Everywhere" is only an hour long.

May 12, 2011

murzik

15 reviews, 15 ratings, rating 8

9

Who wants to experience catharsis after watching the performance, go and watch this performance!!!!!! !! Liked everything and everyone! Very kind and very positive! When you leave, you realize that spring has finally come! Egor Druzhinin well done! The performance is about the eternal: about love, about people and about their relationships, but all this is shown very easily and, most importantly, without a single word. The case when silence is golden.

March 31, 2013

Sergey Ryaboy

11 reviews, 191 ratings, rating 8

9

The start was delayed for half an hour. .. There were very few people...
It's strange, because it's just a fantastic performance.
Funny and sad. Ironic.
Partly touching to tears. In some places vulgar (slightly)... Everything is like in life :)
And a few sketches from it tell us about the love of which everyone and everything is submissive.

January 24, 2012
Ulyana Chepurina's dancing wisdom | Useful articles and tips from the 🕺dance studio - Under Stand (Anderstend)💃 in Voronezh.
I have always liked to study.
---
Ulyana, how do you work on yourself? Above your skill, technique and improvisation?
I work on technique by attending regular technical lessons at the ByeBye Ballet school (I also teach there) and master classes by invited teachers. I analyze the material in the classroom and, if necessary, then on my own in the hall. I have always enjoyed learning: and to this day I study with several teachers who teach various modern dance techniques (floor work, Cunningham technique, I also go to ballet gymnastics and stretching, master classes in dance repertoire, eider, etc. ) . Working with a large number of teachers and technicians allows you to comprehensively study modern dance and become a dancer with a large range.

I try to study every day: l because I come to someone's class, or I work in the gym myself and compose something for my students or for myself, I can analyze material from master classes, improvise. It happens that I participate in dance projects as a performer, and then rehearsals and work in a group are added.

As for improvisation: I attend master classes in improvisation, eider, courses in dance theater. Over time, a system of tools and ideas is formed, what to pay attention to when improvising, what tasks to work with. It is deposited in the head and in the body and arises by itself in the process. For me, an integral part of mastery is the presence of a developed artistic taste in a choreographer / dancer. This manifests itself in choreography, direction, music, the idea of ​​the production, etc. It is clear that everyone has their own taste, but we are unlikely to argue which literature is more valuable: Dontsova's detective stories, which you will forget in a week, or Dostoevsky's novels? I understand that creativity has always been divided into mass and elite. But I have always wanted to strive towards art, and I have great respect for those who create or strive for art.

I think that an integral part of mastery is education/self-education. I watch performances by the world's choreographers, analyze the improvisations of leading dancers, and strive to learn from the best. I purposefully spend a lot of time searching youtube/vimeo/instagram for dance videos. All this enriches the idea of ​​plasticity, dance, gives an understanding in which direction the dance world is moving, how they dance now, visually inspires and is deposited in the mind. I read literature about dance (and even at the university I wrote a diploma on the history of modern dance, although I graduated from the Faculty of History). On the Internet you can find books about dance, interviews with choreographers, reviews, etc.
---
Being an ideal is boring.
---
---
What advice would you give to dancers: how to work on yourself? What to fight and what to do first?
If a dancer has a desire to grow technically, then, of course, he should attend regular classes and master classes more often, travel to other cities, grasp the material and work with it. Try to spend more time doing dance, body - the more often, the better. Go to different teachers. Be attentive to the words of your teachers (observation and the ability to hear what they say give me a lot). If the teacher said an interesting idea at the master class, remember it, write it down, think it over and work on it. It is necessary not only to watch / read about dance, but also to be interested in other types of art. The experience of teaching or staging also helps, when you need to explain to someone or to yourself what you are doing, you become more conscious. In my opinion, it is important to receive feedback about yourself: about your work (if you are a director) or about technique / improvisation. You can always ask for honest feedback from teachers, colleagues or ordinary viewers, ask about the impression that you make. I have been and am going through this stage (at festivals, the jury members, as a rule, analyze the performances, give advice, you can turn to friends, dancers). I always recorded comments / additions for myself and, if possible, worked on them. It's useful and interesting! Most importantly, don't be offended. On the contrary, it is great when there is something to work on. Being perfect is boring.)

What to fight first? With laziness and their fears. Remember that "professionals are not born, they are made." Don't be upset if something doesn't work the first time, everyone went through "it doesn't work / I don't understand / I don't do it beautifully / I didn't have time / I didn't remember".
---
"Inspiration" did not fall on me in a dream, but was the result of work.
---
---
What is "inspiration" for you? Should I look for it?
For me, the word "inspiration" still has a magical connotation. After all, not every workout I manage to create something special. It seems to me that inspiration is a kind of impulse, but it is formed as a result of constant work on oneself, which I wrote about above: developing one's body / technique, one's dancing wisdom, discovering new ways of movement. Influence and external / internal events of life. All this path leads at some point to a state of "inspiration". Using my example, I will describe how I once did the solo "Paul Dies", which was noted by many experts and viewers. I was looking on the Internet for something to watch, and a trailer for a performance by James Thierry turned up, and the melody of Philip Glass sounded in it. I thought what an interesting piece of music and kept it for myself. I translated from English, it turned out that this is a scene from an opera written based on the book by Jean Cocteau. It was non-standard music for dance, I did not find a single dance set for this composition on the Internet, although, in my opinion, this is a very rich material. Then I read Cocteau's book, thought about the character and started staging. This is me to the fact that "inspiration" did not fall on me in a dream, but was the result of work. One thing leads to another, the main thing is to be in the process, to be open and active.