How to shimmy dance
How Can I Learn to Shimmy and Walk at the Same Time?




 

 

PHOTO CREDIT: Above photo by John Rickman Photography, San Jose, California.

Dear Shira:

 

The Question

Dear Shira:

What is the trick to shimmying and walking at the same time? My hip shimmy looks great when I'm standing still, but as soon as I try to walk with it, I look completely awkward!

--Total Klutz

 

Shira Responds

Dear Klutz,

I used to have trouble with exactly that same thing, so I know what you mean! Here's how I conquered the walking shimmy. ...

Step 1

First, get completely comfortable shimmying in place. (For those who are still working on this, stand with your feet a few inches apart, relax your knees so that they bend slightly but not enough to cause any tension in your legs, and then jiggle the flab on the backs of your legs. That's a basic hip shimmy!)

Step 2

Get your hip shimmy started, and while shimmying, s-l-o-w-l-y shift your weight onto just one foot. Keep both feet on the floor for balance, just absorb an increasing amount of weight onto one foot until all your weight is on it. Then, just as slowly, shift your weight evenly back to both feet, and then s-l-o-w-l-y shift your weight to the other foot. Just stand in place, and practice shifting weight back and forth while shimmying.

With practice, you should reach a point where you don't need to consciously spend any time with your weight evenly across both feet any more — you should be able to just shift from one foot to the other as you stand in place.

Step 3

Repeat Step 2, but when you shift your weight all to one foot, lift the other foot completely off the floor and keep the shimmy going. Then return your foot to the floor, shift your shimmying weight over to it, and raise the other foot while still shimmying. Keep this going until you can do it with confidence.

PHOTO CREDIT: Photo by Pixie Vision, Glendale, California.

Step 4

Once you've mastered being able to stand on one leg and keep your shimmy going, you're ready to try walking with it. Stand in place on both feet, and start your shimmy. Shift your weight over to one foot and keep the shimmy going. Now, still shimmying, pick the other foot up off the floor and step forward. When ready, transfer your weight to it and step forward with the other foot. At first, you'll probably want to take slow, jerky, deliberate steps, shimmying a while on the supporting foot until you're ready to take the next step. Continue practicing this until you can walk smoothly at a normal pace.

Good luck with your shimmies!

--Shira

PS: Some dancers solve this problem by learning how to do a hagalla shimmy instead. Ask your teacher if she can show you how to do it. (Many people call this a three-quarter shimmy, but I think "three-quarter shimmy" is a poor name for it because the music that people use it with is definitely not in three-quarter time. That name is misleading, so I avoid using it. I prefer to call it a "triplet" shimmy because that's the name of the musical technique that it goes with.)

 

Related Articles

Other articles on this web site related to shimmies include:

 

About this Column

Shira has received many questions from readers over the years related to various aspects of the dance. In this column, she picks some of the more interesting ones to answer publicly. Details contained in the questions are sometimes removed or disguised to protect the anonymity of the person who asked the question.

 

Copyright Notice

This entire web site is copyrighted. All rights reserved.

All articles, images, forms, scripts, directories, and product reviews on this web site are the property of Shira unless a different author/artist is identified. Material from this web site may not be posted on any other web site unless permission is first obtained from Shira.

Academic papers for school purposes may use information from this site only if the paper properly identifies the original article on Shira.net using appropriate citations (footnotes, end notes, etc.) and bibliography. Consult your instructor for instructions on how to do this.

If you wish to translate articles from Shira. net into a language other than English, Shira will be happy to post your translation here on Shira.net along with a note identifying you as the translator. This could include your photo and biography if you want it to. Contact Shira for more information. You may not post translations of Shira's articles on anybody else's web site, not even your own.

If you are a teacher, performer, or student of Middle Eastern dance, you may link directly to any page on this web site from either your blog or your own web site without first obtaining Shira's permission. Click here for link buttons and other information on how to link.

 

 

Explore more belly dance info:

Top >
Belly Dancing >
Index to the Belly Dance Advice Section >
How to Belly Dance

 

Share this page!

On Facebook
 
How to Do the Shimmy Dance Move with Your Shoulders
How to Do the Shimmy Dance Move with Your Shoulders
Dancing is a beautiful art, which can be performed to entertain people and it has got numerous other benefits too.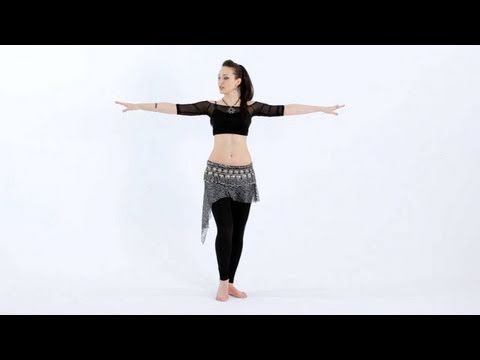 You can practice this activity regularly in order to stay fit and rid yourself of stress.
However, you have to master the dance form you wish to perform otherwise you will end up looking clumsy. There are different types of dances, which help you in reducing fat from a particular area of your body like hips, legs, arms or chest.
One of the most popular dances performed all over the world is the shimmy. It has got various types and one of them is the shoulder shimmy, which seems quite easy. However, you need to practice hard in order to perform it with perfection, and gracefully.
Instructions
1

Stand in a relaxed position

The most important thing you need to do is stand in a relaxed position. If you have a stiff body, you will be unable to perform the shimmy accurately.

2

Stretch the arms outwards

Once you are in a proper position, stretch your arms outwards. Your elbows need to be slightly bent and your palms need to be facing downwards.

3

Move the right shoulder forward

Start moving your right shoulder forward. There is no compulsion on which side you move first, so you can also perform this action with the other shoulder first.

4

Move the right shoulder back

Now, move the right shoulder backwards slowly. If you are a starter, you can practice this step a few times before moving on with the other steps.

5

Do the same with left shoulder

Start doing the same action with your left shoulder and make sure that you don't stop the flow.

6

Do the shimmy slowly

Remember not to do the shimmy in a brisk motion straightaway. Perform it slowly and continue doing so until you achieve perfection. Once you are able to do it smoothly, you can increase the pace.

7

Add more steps

After you have started moving the shoulders in the right manner, you can add more steps in the dance to make it look more beautiful. You have to move forward and then backwards and continue shimmying the shoulders in the meantime. Moreover, you can also move in a circular position to add grace to your dance. Remember practice ensures perfection, so give time to this dance form on a regular basis.


Posted by Waqar Masood in Dance
Shimi - frwiki.wiki
For articles with homophone names, see Chimie and Shimi.
Shimmy is a dance that has its origins in the United States, a dark dance in the late XIX - th century. It evokes ideas of flicker and vibration.
Summary
1 story
2 In aeronautics
3 Automotive industry
4 Notes and references
History
It was slightly modified by white immigrants who saw in it a relationship with gypsy traditions, and became popular in the 1920s as a stage dance in musical revue shows and in youth dance hall practices (solo dance in that time).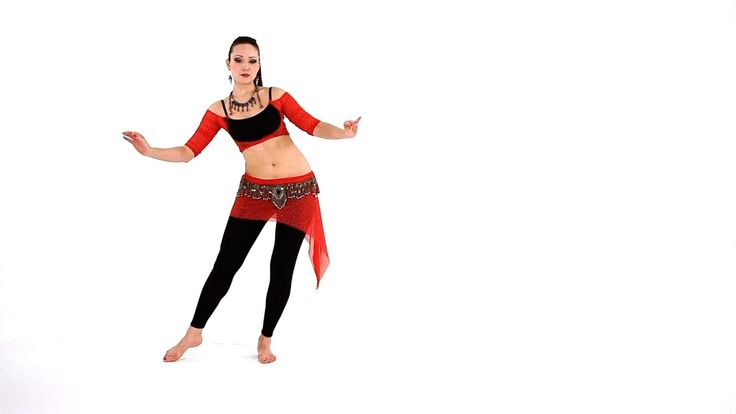 It has a feature of reciprocating movement of the shoulders back and forth, slightly bent at the elbows, the most immobile torso.
At the end of the First World War, the dance became popular in England, and one of the hits of 1918 became Everybody shimmies now in performed by Sophie Tucker and Mae West.
Film actress Frances White, born 1896, also appeared in music magazines from 1916 to 1922 and danced shimmy at the Florenz Ziegfeld Theater on Broadway (New Amsterdam Theatre).
Other notable dancers: Gilda Gray (the "shimmy queen") and Mae West with a sulphurous reputation (they wore a loose, plunging shirt right down to their bodies, and their syncopated dance moves hinted at their charms).
One of the composers of shimmy music was Theron S. Bennett. Notable orchestras of the 1920s that played music to accompany the dance included Ian Garber ( The Hot Years ) and Clarence Williams.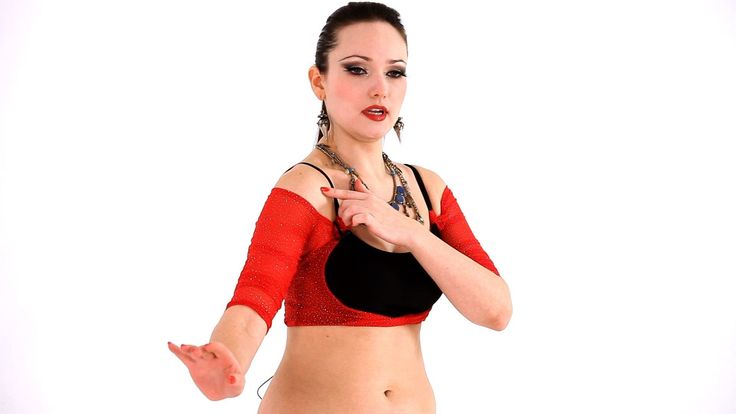 Influence in Europe: Paul Hindemith, Piano Suite 1922 , Op.26, II (Shimmy).
In 1922, Albert Willemets and Jacques Charles wrote the text for the ballet "Java" , created by Mistinguette, to the music of Maurice Yven: "What is it that digs up the foxtrot and even chemistry ...". Armand Piron wrote song I Wish I Could Shimmy Like My Sister Kate (in), which has been filmed many times, including on the Beatles stage, a version can be heard on the unofficial album Live! at the Star-Club in Hamburg, Germany; 1962 .
In 1961 Jerry Leiber and Mike Stoller wrote the song Teach Me How to Shimmy for the Isley Brothers. Coasters purchased it in 1961, Les Calamités in 1984 and Les Soucoupes Violentes in 1987.
In 1974, Tom Waits sang on song Fumblin' With The Blues : "And I'm a pool-Shooting-shimmy-shyster shaking my head"
In 1984, Tina Turner sang on Mark Knopfler's Private Dancer, : "Tell me, do you want to see me shimmy again? "
In 1987, musician and producer Mark Kramer (in) created the Shimmy Disc (in) label.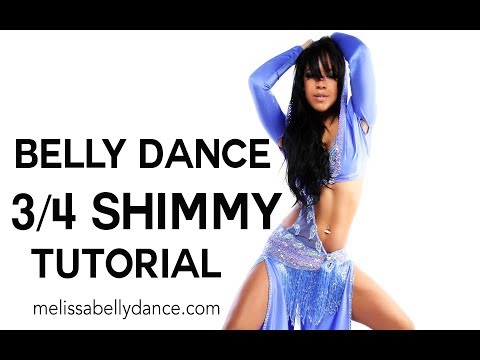 In 1996 Ol'Dirty Bastard released the album Return to the 36 Chanbers: The Dirty Version with song 9 on the Elektra label0031 Shimmy Shimmy Ya .
In aeronautics
The term " shimmy " was adopted by American aviators to refer to abnormal vibrations, especially in the front wheel of a tricycle landing gear. After World War II, English became the universal language of aeronautics, and the term entered the lexicon even of French-speaking aviators. As such, the fictional characters Tanguy and Laverdure make frequent use of it.
As for a character familiar with naval terms, such as Captain Haddock, he states that after watching the TV invented by Professor Calculus, he has "vision shimming" with a particularly unstable picture.
Automotive
In a broader sense, this term has also been adopted into automotive language to refer to blurring or wobble in a car's steering system (possible causes: train geometry misalignment, structural or accidental deformation, tire or wheel wear defects, balance, play and wear of pivots, etc.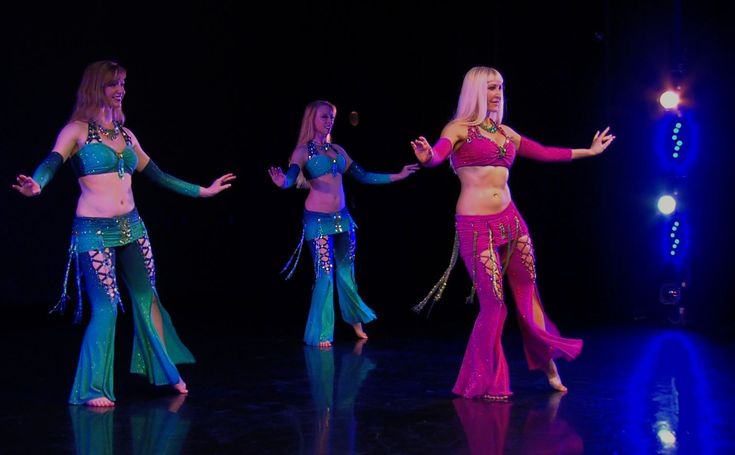 ). In the area of ​​motorcycles, we are more likely to talk about handlebars.
Notes and links
↑ This English term evokes the concept abnormal vibration . In the album Les Bijoux de la Castafiore (1963), Hergé asked Captain Haddock to say, after a particularly difficult demonstration of a color television prototype by Professor Tournesol, "I see a tremor in my vision", to which the servant Nestor replies, "I see trouble too". (Hergé, Les Bijoux de la Castafiore , Casterman (ISBN 2-203-00120-8) , pp. 50).
↑ (in) " Live! At the Star-Club in Hamburg, Germany; 1962 ", on The Beatles Bible, (accessed April 25, 2021) .
↑ " And if not, do you draw? " , On Lefranc, Alix, Jen ... and others (consulted October 7, 2018) .
↑ " Steering, irreversibility, steering wheel, stability, geometry, parallelism, front axle, hunting, shimmy, gyroscope, angle, strut, camber ", on bielles.free.fr (accessed 31 December 2020. )
In Lenkom's "Old Fashioned Comedy" they dance shimmy and lezginka
Mark Zakharov's Lenkom hosted the premiere of the play Old Fashioned Comedy based on Alexei Arbuzov's play directed by Roman Samgin.
True fans of the theater remember very well the grandiose success of "City of Millionaires" with Inna Churikova and Armen Dzhigarkhanyan - a performance that Roman Samghin staged on the famous stage under the direction of Mark Zakharov back in 2000.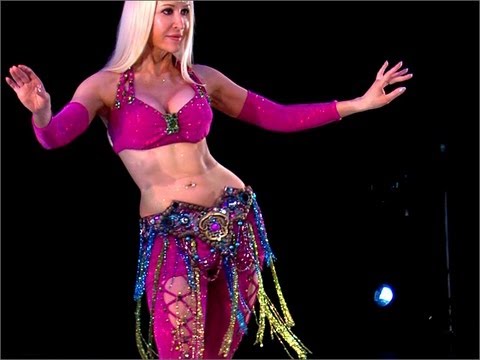 Since then, a lot of water has flowed under the bridge, a student of Mark Anatolyevich has performed many worthy productions in various theaters of the country - from Rostov to St. Petersburg, from Nizhny Novgorod to Omsk.
Over the past two decades, he has not been ignored by his native Lenkom either. And here is a new collaboration.
The play was written by Alexei Arbuzov in 1975 and was in demand on the Russian stage for almost half a century. At the Mayakovsky Theater, Andrey Goncharov once staged a stunning performance with Lydia Sukharevskaya and Boris Tenin. (It can still be found on tape today, this production can be reviewed endlessly - the participants in the legendary theatrical performance are so good!) A few years later, a film was released with another famous duet - Alisa Freindlich and Igor Vladimirov. Further, the Arbuzov comedy was played at various venues by Evgenia Simonova and Igor Okhlupin, Olga Shirokova and Vadim Raikin , Alina Pokrovskaya and Sergei Kolesnikov…
The word "duet" in this story is fundamental.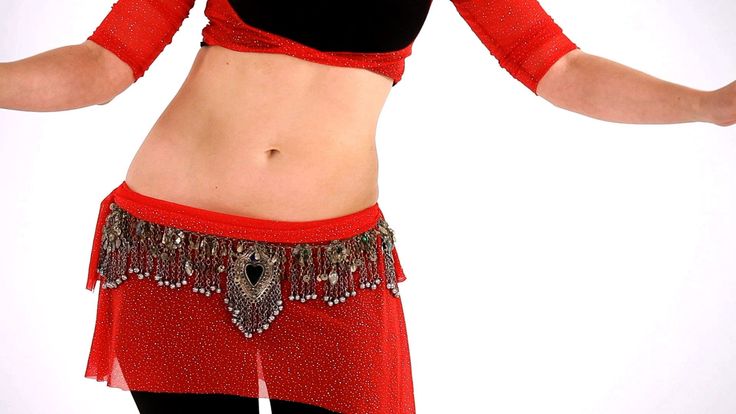 For the absence of a duet that has taken place gives rise in this case to the failure of the entire performance.
The choice of Roman Samgin for the main roles of actors so different in temperament and psychophysics, such as the People's Artist of Russia Igor Bochkin and the Honored Artist of Russia Olesya Zheleznyak, frankly puzzled many at first. Moreover, if Igor Bochkin falls into the proposed role by age, then Olesya Zheleznyak is ten years younger than his heroine. However, as often happens, the director's instinct turned out to be on top: talented artists in an unthinkable way managed to "tread" the paths towards each other and at the end of the performance they became a single whole, and this was exactly what Arbuzov's play demanded.
According to the plot of the play, a very unusual patient arrives at a sanatorium on the Riga coast. Comrade Zherber Lidia Vasilievna is a dramatic actress in the past, and now she is a cashier in a circus. Her difficult character is hard to bear by others, she generally does not fit well into the framework of the Soviet sanatorium-resort medical facility.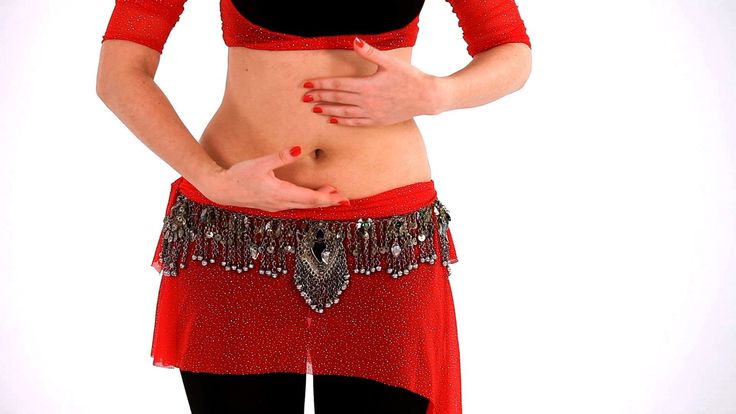 The heroine Olesya Zheleznyak at first resembles the malicious Shapoklyak - no, not in age, but in her behavior: for this lady, dressed in a red tracksuit with an absurd chintz skirt over her pants and a stupid Panama hat, there are neither rules nor authorities. She does not consider others around, following some kind of her own internal logic: she climbs into windows at night, knocking over bottles of kefir, wakes up her bedroom neighbors at dawn with loud singing, does not come to the examination at the appointed time, as she feeds the seagulls with breakfast at that moment .
Naturally, the behavior of a non-standard vacationer, on which complaints are pouring in, cannot but disturb the head physician of the sanatorium, Rodion Nikolayevich, a serious and organized man, a practicing surgeon who is simply obliged to take action. But this is not easy to do: Lidia Vasilievna is still a little thing, it is not possible to establish contact with her either the first or the second time.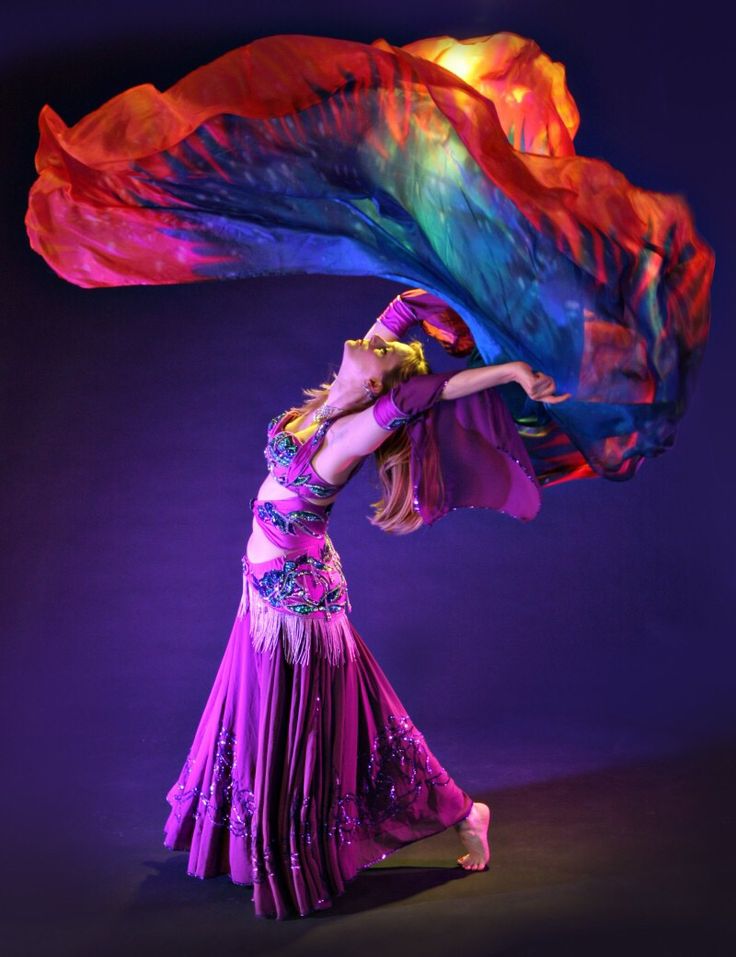 Meanwhile, Arbuzov's "Old Fashioned Comedy" is a play about true love. Gradually, the viewer becomes convinced that the flashed sympathy of the characters is based not on the difference in their characters, but on their deep affinity.
Before us are two very different people, each of whom went through a war and keeps an unhealed wound deep in his soul. Rodion Nikolaevich, an old Leningrader, remained on the Riga seashore, since his wife, a military surgeon, was buried next to the sanatorium in the fraternal cemetery: in 1944 there were fierce battles here.
Lidia Vasilievna, as part of a front-line theater brigade, on the eve of the Victory, lost her young son, a soldier. She left the theater because she could no longer hear the fake shooting on stage.
These two aging people at first resemble porcupines that stomp side by side along the road, huddle together, dreaming of warming up mentally, but only prick with needles.
Gradually, however, Lydia Vasilievna looks closely at Rodion Nikolaevich and removes the "defense": Gerber's image is undergoing an impressive metamorphosis.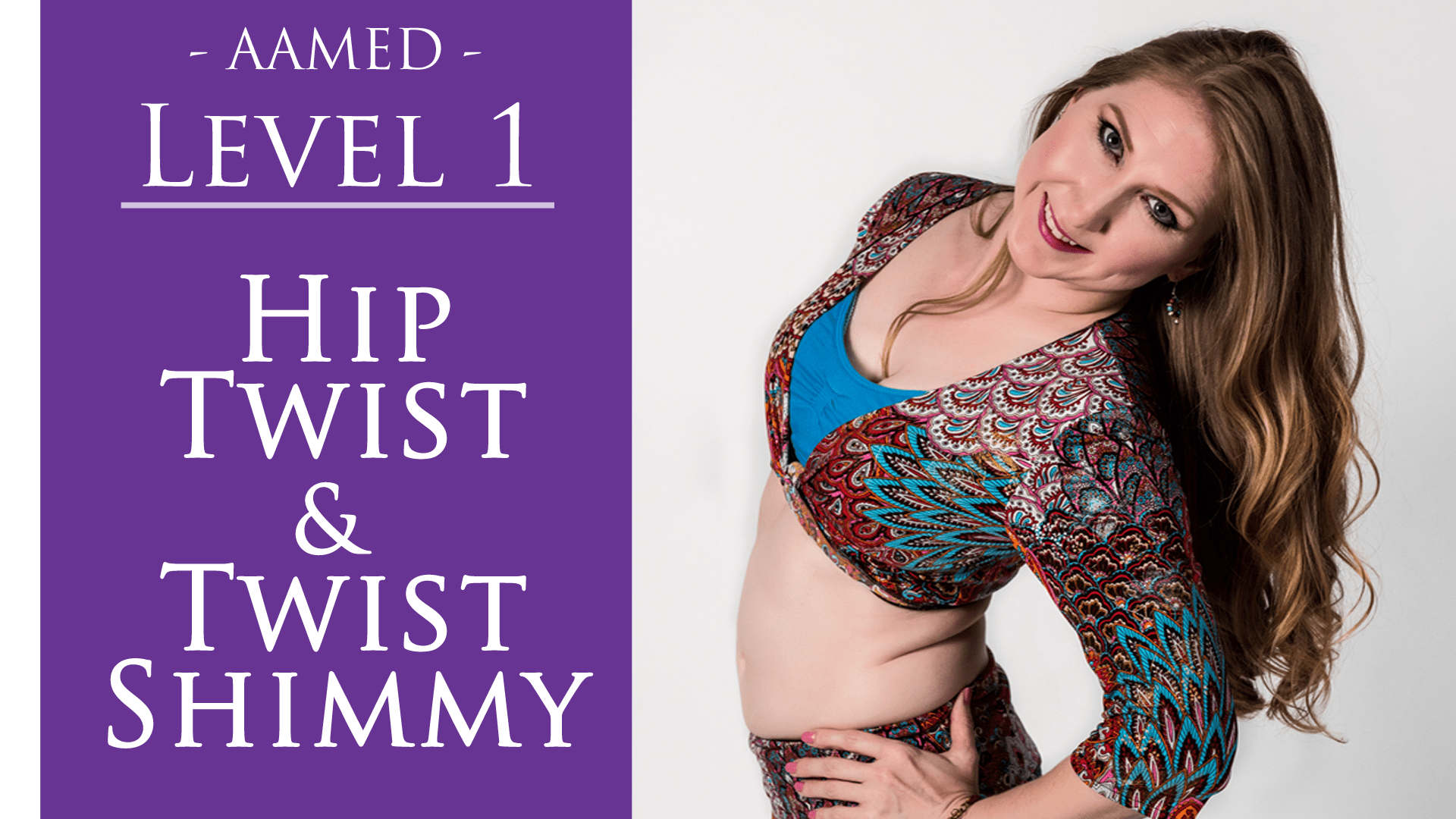 From the caustic, prickly Shapoklyak, the harsh Tamara from Five Evenings first appears before our eyes (this role was once convincingly created by the same Olesya Zheleznyak), and then a completely new, unlike anyone else woman appears - simple and sincere, caring and loving, knowing her worth well and highly appreciating the person who is nearby.
Rodion Nikolaevich, performed by Igor Bochkin, is undergoing a reverse transformation: from a confused and seemingly nondescript person, in a suit with a button torn off, angry at the doctor's patient, he turns before our eyes into a strong, active person. What is worth only his tough phrase "Do not touch!", uttered at the moment when the heroine Zheleznyak is trying to shift a bunch of flowers that the doctor puts every day on the grave of his deceased wife. And his further exhaustive explanation: "These flowers will always be there."
The themes of love, memory, death, war, the struggle for personal happiness are gracefully intertwined by Roman Samgin in a new performance, which is backed by impressive scenery created by Viktor Shilkrot.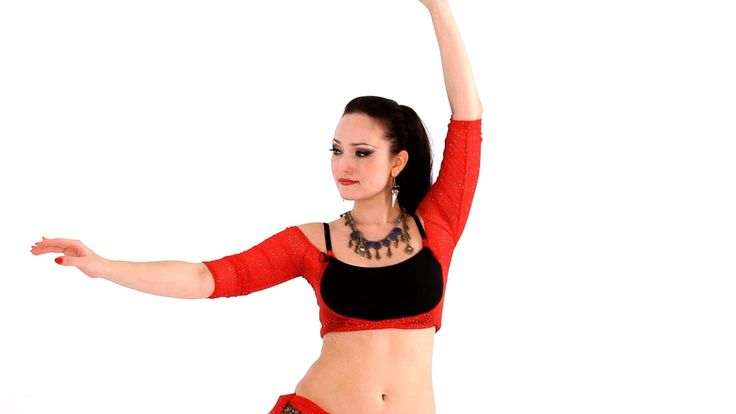 The high wooden wall of the sanatorium of a curved shape with huge glass, behind which people-mannequins are guessed, unobtrusively refers to the resort architecture of the mid-seventies of the XX century. Musical accompaniment with songs about Soviet Jurmala, fragments of radio broadcasts interrupted by the wheezing of an old receiver, successfully attacks our associative memory, plunging into the atmosphere of the Soviet Baltic resort. This atmosphere is successfully complemented by the tables of a small cafe on the seashore, and simple wooden furniture, taken out by Rodion Nikolayevich into the garden next to the office: a completely human desire is to bask in the rays of the sun of the short Baltic summer.
Spectacular costumes by Irena Belousova, which Lidia Vasilievna tries on one after another, while "walking" outfits at the resort, is a separate bright touch to the portrait of a restless heroine who flatly refuses to grow old. Well, the shimmy, together with the lezginka (staged by Maria Siukaeva), which Rodion Nikolayevich dances so incendiary, is a real "nail" of the performance, rich in tightrope walking, eccentricity and directorial invention.