How to sew dance costumes
How to Start Making Dance Costumes - Beginner's Guide to Dance Costume Making Part 1
by Mao on  in DIY Belly Dance Costume Blog, Uncategorized • 1 Comment
Many years ago, I came up with this brilliant idea to make my own dance costume.
I already loved dance costumes and I was excited. 😀
The only problem was, I knew nothing about costume making.
I didn't know what a dance bra top was made of, I didn't know types of fabric, and of course, I didn't know how to operate a sewing machine. I didn't have one.
So naturally, I was very overwhelmed and frustrated.
Sound familiar?
When you're just starting to make your own dance costumes, it can be very confusing and overwhelming. 🙁
So in this video and next one, I want to help very beginners get started. In this post, you'll see what tools you need and easy projects to try. Let's get started!
Sign up for Sparkly Belly newsletter so you won't miss Part 2!
My site is specialized in belly dance costume making, but you can apply basics to other style of dancing as well.
Now, if you're new to sewing, you'd want to avoid it as much as possible. So the common question a beginner costume maker asks is…
Can I make a dance costume with hot glue gun?
Unfortunately, the answer is no. I don't recommend hot glue gun for a few reasons.
First, the glue can melt or get weak with your body heat as you dance in the costume. What happens if the glue melts? Your costume will fall apart. Not a good idea. 🙁
Second, the heat of the glue can ruin your fabric.
And third, we use a lot of stretch fabric for costume making, and your hot glue may not stretch. The seams may come apart as you put it on.
Of course, hot glue can be great for making halloween costumes. But a dance costume needs more strength and durability, so in general, I don't recommend hot glue.
Do I have to sew then?
So for most part, sewing is better than gluing. But there are exceptions.
For example, for decorating your costume with small rhinestones, gluing works just fine.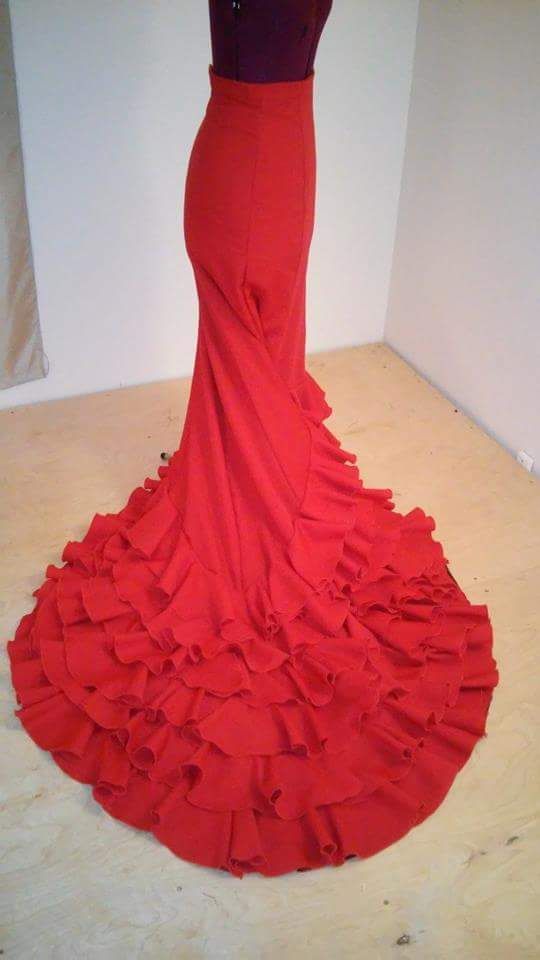 Be sure to use appropriate glue like gem tac. (There's a great tool for gluing rhinestones!)
There's also fabric glue available. If you really don't want to sew, you can try fabric glue. But based on my experience, fabric glue is never as strong as hand stitching, and again, it doesn't hold stretch fabric well, even stretchable fabric glues I've used.
So instead of wasting your money on fabric glue, I recommend you learn how to use a hand sewing needle and thread 🙂
What do I need to start making costumes?
For beginners, all you need to start making costumes is:
Hand sewing needle
Scissors
Measuring Tape / Ruler
You probably have these things at home. And just pick up inexpensive fabric and thread to get started.
You can upgrade tools as you go of course 🙂 But for now, I'll share with you projects you can work on with the above tools in a minute.
Do I need a sewing machine?
Not for beginners.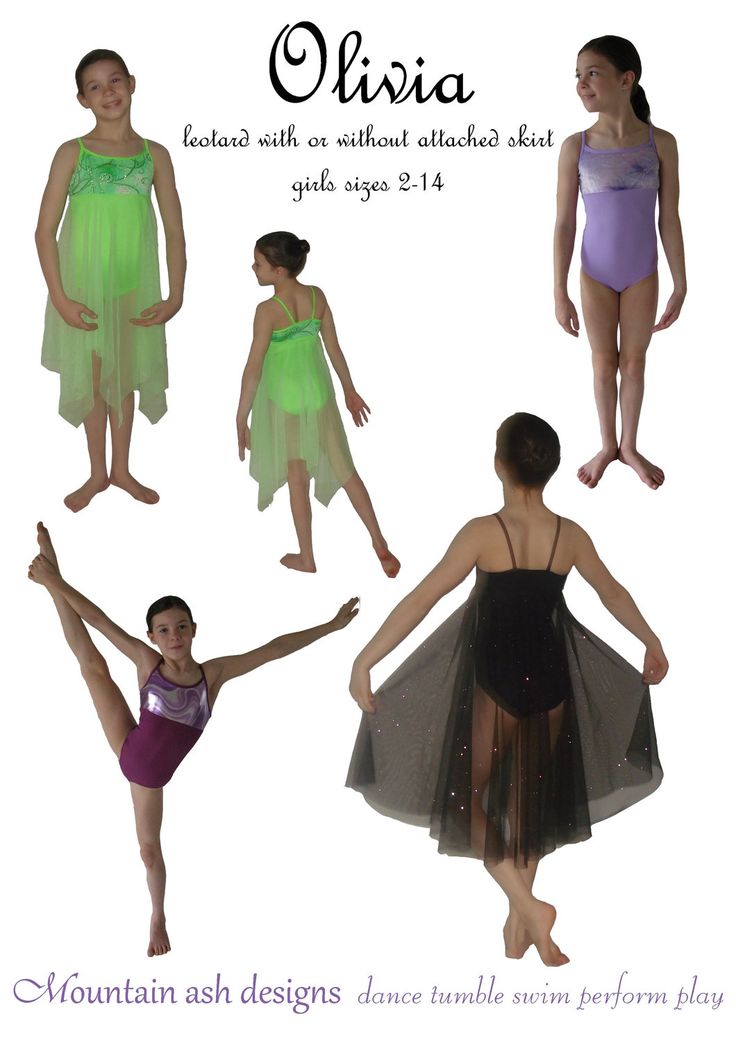 It's definitely nice to have a sewing machine if you want to make a skirt.
But if you're just starting out, build your skills and confidence by first tackling easy projects like ones I'll share with you next.
Where can I learn how to start making dance costumes?
I have over 100 dance costume tutorials on my blog, which you can find summarized here 🙂
But if you're new – first try no-sew projects like this overskirt or crop top.
These projects don't require much sewing, and even where sewing is required, it's just a few stitches. You can even use safety pins for the time being. The important thing is, you get used to measuring and cutting fabric.
Then you can move onto making fun accessories like this armband and foot accessory.
And try decorating costumes by using this ruching or pleating technique, or beading.
Without sewing machine, you can make beautiful things like this Swirly Belt.
You can find the catalogue of all my tutorials like these here 🙂
Now the next big confusion is, how do I pick the right fabric for making dance costumes? In my post, I'll show you common types of fabric used for dance costumes and how to pick them.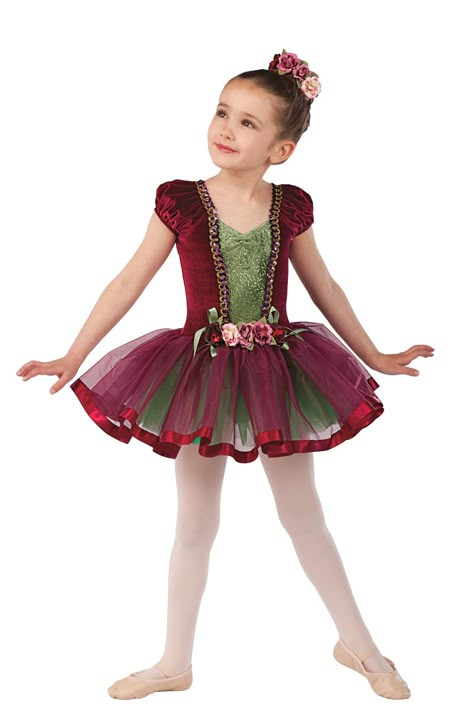 So make sure to sign up for my newsletter from the below link, so you won't miss the next video!
Sign up for Sparkly Belly newsletter so you won't miss Part 2!
And if you know a dancer who is struggling with costuming, help them out by sharing this post with them. They will appreciate that your love 🙂
Thanks for reading, and keep sparkling! 🙂
P.S. Pin this image for future reference! 🙂
Like what you read? Want to make more costuming bits yourself?
Sign up for my newsletter here and get my free email course, Belly Dance Costume Making 101!
The right tools for sewing activewear and dancewear — Pin, Cut, Sew Studio
I've written somewhat extensively on sewing dancewear and activewear (including here and here) and as I complete more projects in this sewing genre, I land on more tips, techniques and tools to add to those archives.
This week I was commissioned to make four dance leotards for a dance production of The Grinch and they turned out so great, but I feel like they also forced me to land on the proper products for sewing leotards, for whatever sport or activity.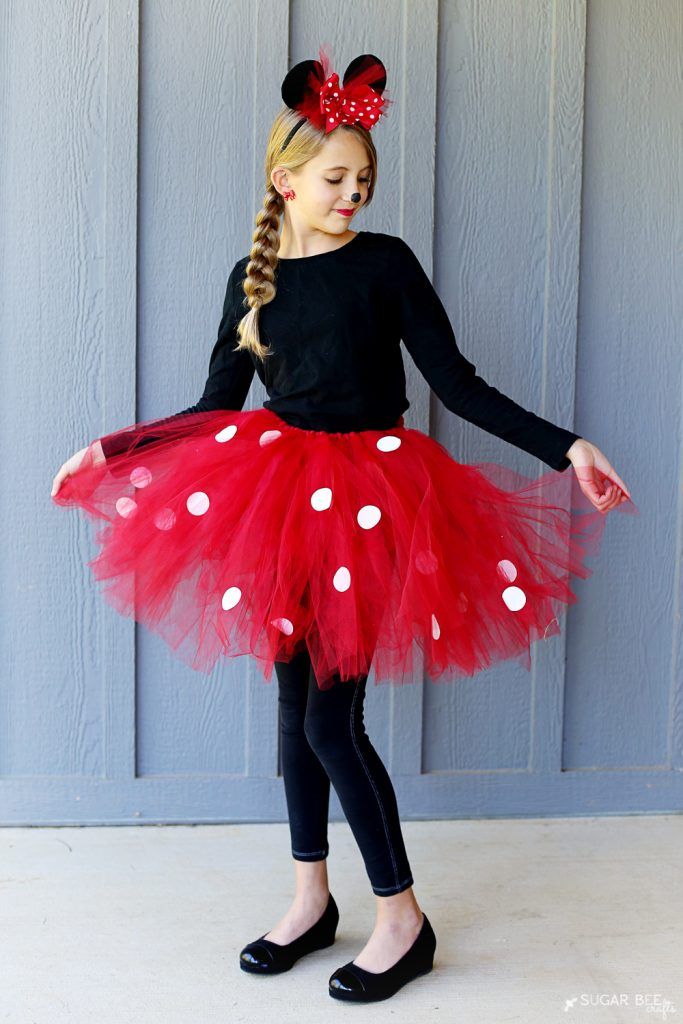 As always, you need the right tools for the job! I'm going to share those essentials today.
This post may contain affiliate links, which means that while I am not paid to promote certain items, I will earn a small commission should you purchase items through these links. For more info, see my disclosure policy.
PIn Me for Later!
Tools for sewing activewear and dancewear
Elastic
I've made a few leotards in the recent past and I didn't really feel like I'd hit on the right elastic for the job. Different bloggers and authors on the topic seem to all have different opinions, some say knit, some say braided, but I'd tried both of those and none gave the right amount of soft stretchiness. This time I obtained some cotton swimsuit elastic and it is perfect! It's so stretchy, does not get stretched out of shape when you sew it and it's cotton, so it's made to withstand water and sweat.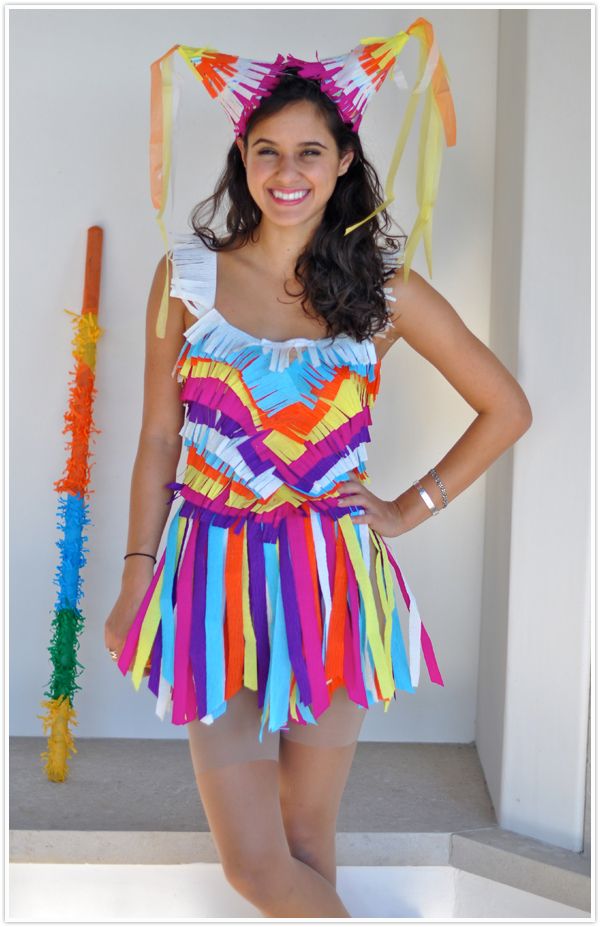 Don't even try to make leotards or swimwear without the swimwear elastic, others just do not function the same.
These costume leotards also needed the straps, for which I bought Dritz ballet elastic. The package contains the exact amount you need to make two adjustable straps. This elastic had the right amount of stretch for straps — too stretchy and it won't work quite right and could dig into the performer's shoulder when they try to tighten it.
Hardware
For the adjustable straps, you need the right hardware. These come in various colors, most commonly white, black and clear. Obviously, adjustable straps are optional, but they are nice for costumes that will be used by others in the future. If you don't have the hardware, make sure you leave enough elastic as a tail so that it can be let out later.
Needles
You need, need, need stretch or ball point needles when sewing elastic and spandex or any stretchy fabric. Rather than puncturing the fibers like a normal needle does, a ball point needle separates the fibers.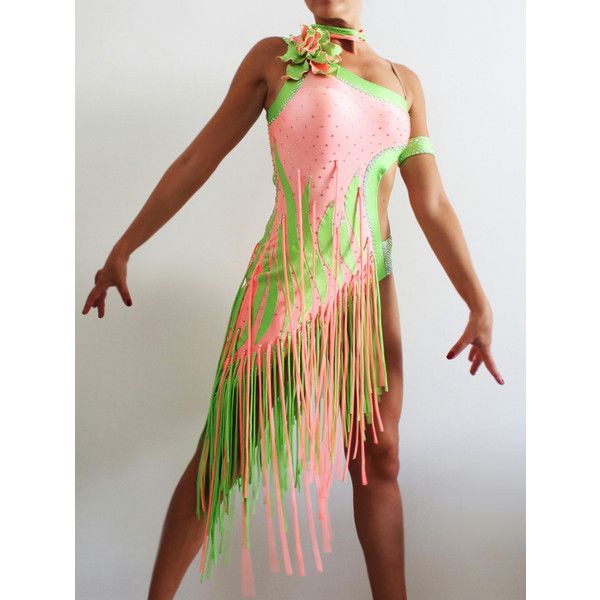 If you use a regular needle, you're likely to have skipped stitches and your zig zags will look like a mess. Trust me on this one, and get the proper needles!
A Serger
This is obviously optional, but if you start sewing knits enough, a serger is a game changer. For leotards and activewear especially, the serger finishes those seams lickity split, with more give than your regular machine's stretch stitch or zig zag stitch. Those stitches will work, of course, but you will have some popped seams occasionally and the results will be obviously less professional. The good new is that a serger doesn't need to break the bank. I have this Juki serger and have been using it for about six or seven years with ZERO issues. The price is right, too! Next on my list is a coverstitch machine, which, if I continue sewing dancewear on commission, I'll need to invest in one at some point.
This photo is of my daughter in a Jalie leotard I made for her recently. I have yet to try to sew this style of tutu, but it's on my list!
Fabrics
Spandex is what you need! Cotton spandex is softer and straight spandex is the slick shiny stuff.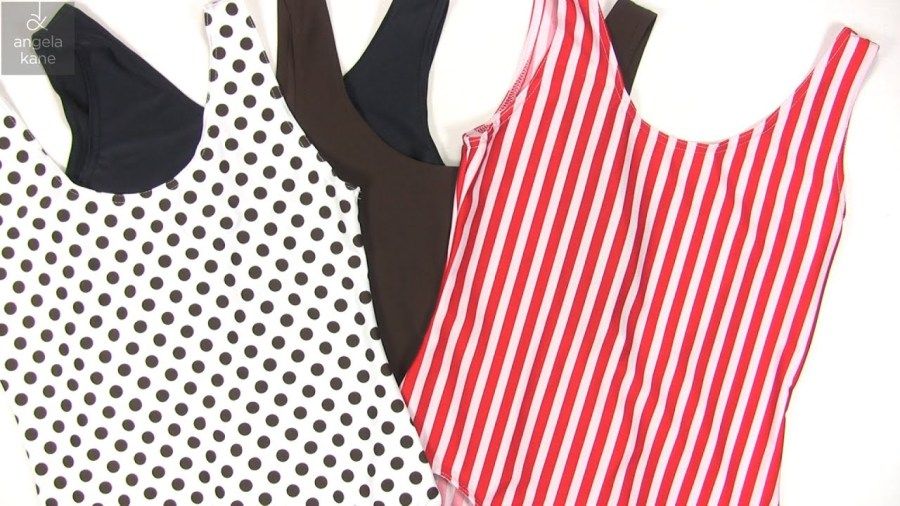 Whatever you choose, your fabric must have four-way stretch. That means it stretches equally in all directions, not just stretchy one way. I find ordering these fabrics to be easy from spandexworld.com. I love how well they describe the weight of each fabric and the prices are great, I haven't been disappointed.
Lining
The flesh colored stuff that comes inside your swimsuits and inside of leotards goes by a few different names, but you can usually find it by searching for swimsuit lining. Or on spandexworld, here is the selection of linings. It's flesh colored and comes in various weights, some with compression, which is great when sewing leotards for teens and adults. Many dancers do not wear bras with leotards and need the compression of the right lining in order to feel secure.
Patterns
I've written an entire post on finding patterns for all kinds of dancewear, but my go-to for leotards of all kinds, is hands down, Jalie.com. For these Grinch costumes, I used the basic leotard pattern and it was so easy to convert it to a one-shouldered design.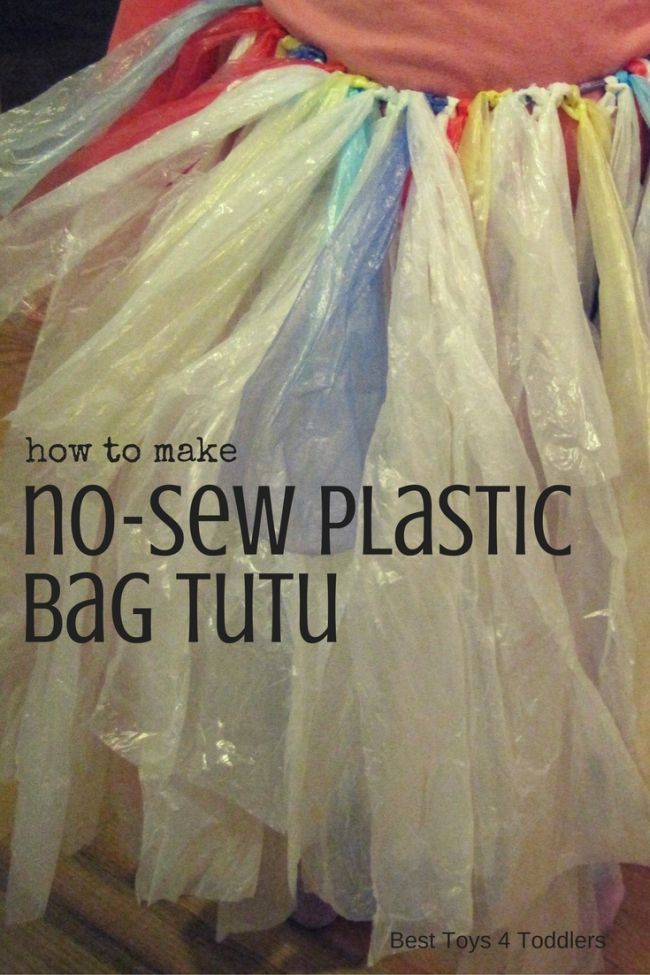 Most importantly, their size chart is super accurate, so you won't waste time trying to figure out the right size.
That's my advice concerning tools for sewing activewear! Specialty sewing like dancewear can be super intimidating for some, but I hope if you're interested in it, you'll give it a try. It's really not scary at all with the right arsenal of tools and techniques. There's no ironing involved, very little pinning once you get the hang of it and seamstresses who can sew it are few and far between, so if you're wanting to start earning money sewing, consider specializing in sewing for dance, gymnastics, drill teams, etc ... There seems to be a giant shortage of qualified sewists in this genre, based on the amount of requests I've gotten this month alone. I charge $30 per hour plus supplies and no one has even batted an eye at my price, which feels so validating! So find yourself some spandex and give it a whirl ;)
/ Nikki Schreiner/ Comment
activewear, sewing
sewing, dancewear, activewear, howtosew, leotards
Nikki Schreiner
How to sew a dance costume or dress.

This ensures a good fit. It is not uncommon for novice competitive dancers to buy a ready-made leotard (made of stretch material) with an open back and cutouts on the front, select a suitable fabric for sewing a skirt and various accessories (decorative jewelry), select accessories, and thus get out of a difficult situation. situations where there is no opportunity or time to do tailoring. But be sure to make sure that the swimsuit is well stretched from the shoulder to the hip line. The skirt is also attached to the swimsuit.
If the suit is very open, then all tight parts should also be treated with an elastic band or a very elastic stretch. If you are sewing a dress for a girl, then the swimsuit must be the basis of the dress. The leotard can be the main part of the costume, or it can perform an auxiliary function, being under the dress and fixing the dress so that it does not twist.

What fabrics are the suits made of?
For tailoring any dance dress, certain fabrics are used, such as supplex - stretch - a material that stretches in different ways: either in two directions - the same, or more in one direction, and less in the other. Stretch is used for sewing the main part of the dress, swimwear, panties, gloves. Stretch can be different in price and texture: plain - very popular, with printed pattern, sprayed, etc. , and, mostly foreign-made, as we say in everyday life - "imported".
Stretch-based velvet is used for sophisticated suits - stretch velvet. You can also use stretch satin.
If it is necessary to slightly open some parts of the body, a flesh-colored stretch mesh is used (the shade of the mesh must match the color of the body in order to "merge" with it), and a suit is put on it, or parts of applications with glued rhinestones, etc. are sewn onto the mesh manually.
Chiffon is very popular as the lightest, most flowing fabric. Chiffon is used for various purposes: for tailoring skirts for ballroom costumes of various models, for tailoring "wings" - scarves, stoles, etc..
You can also use natural (thin) silk, georgette crepe, crystal (a prototype of nylon), organza (organza is similar to nylon, but more elastic - good for petticoats, or very fluffy skirts). In general, you can use any light, thin flying fabrics. It all depends on your capabilities and tastes.
Features of cutting and tailoring dance costumes | All articles | Planet of Talents
In this article - what you need to pay attention to when ordering a suit, as well as what will help you evaluate the quality of the finished product.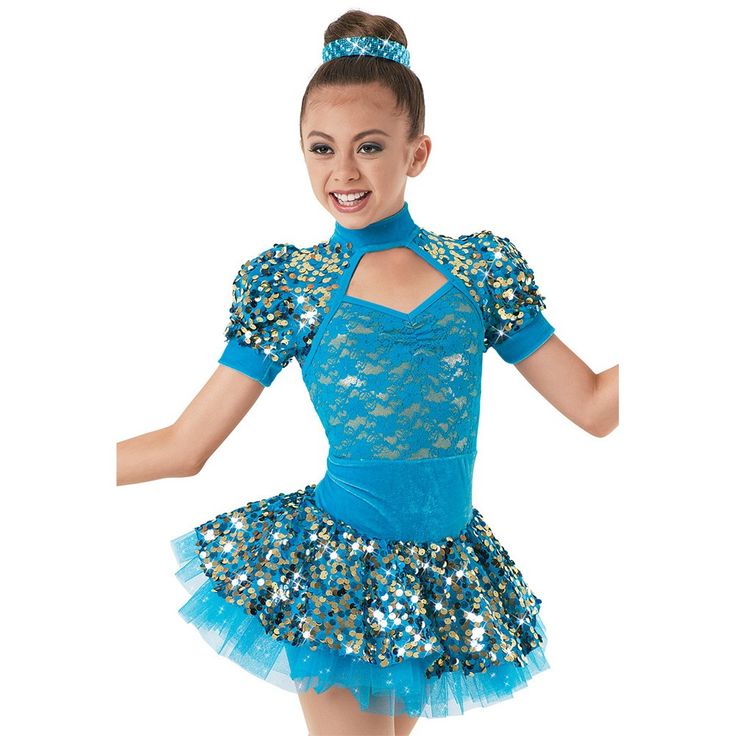 If you order a regular suit or dress from an atelier or a professional seamstress, you just need to show a photo with the selected style. In all other respects, you trust a professional and forget about the order until it is ready. With dance costumes, this number will not work.
It is important to understand that if the master sews casual and festive clothes perfectly, this does not mean at all that he will cope with tailoring a costume for a performance, where they use a special cut, seams, fabrics and accessories. Therefore, choosing a good dance costume specialist is a primary task, but not the only one: even the most experienced seamstress still cannot do without your active participation. The success of the costume largely depends on the customer, since only he has a complete idea of ​​​​how the costume should look during the performance, what movements will be performed in it, from what angle they will look at it, and much, much more.
In this article, what you need to pay attention to when ordering a suit, as well as what will help you evaluate the quality of the finished product.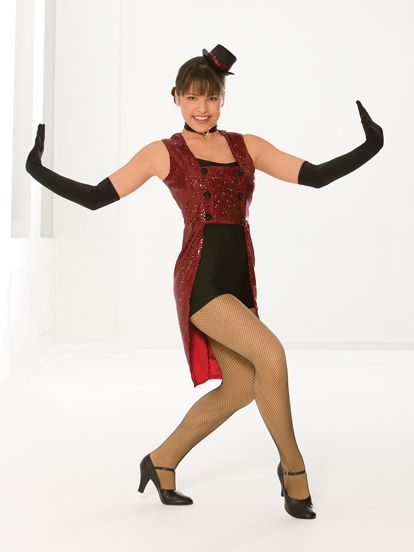 The article is most relevant for those who are engaged in modern and pop choreography, gymnastics. For expert opinion, we turned to Sofya Filina - a circus artist and an experienced master in tailoring complex circus transformation costumes, as well as to Varvara Demenko , artistic director of the children's theater of modern choreography "Academy of Dance" in the city of Khanty-Mansiysk, which has great experience in ordering choreographic costumes and sews a little herself.
Fabric and stitch selection:
When ordering, of course, you do not need to understand the names of fabrics or their composition, by and large, you need to determine for yourself only one thing: does the fabric stretch or not. If the suit should sit "on the figure" - it is worth giving preference to stretchy fabrics. This will make life easier for the master, since you can use a simplified cut and the suit will still "sit down". The only thing you need to pay attention to when sewing from stretch fabrics is the seams.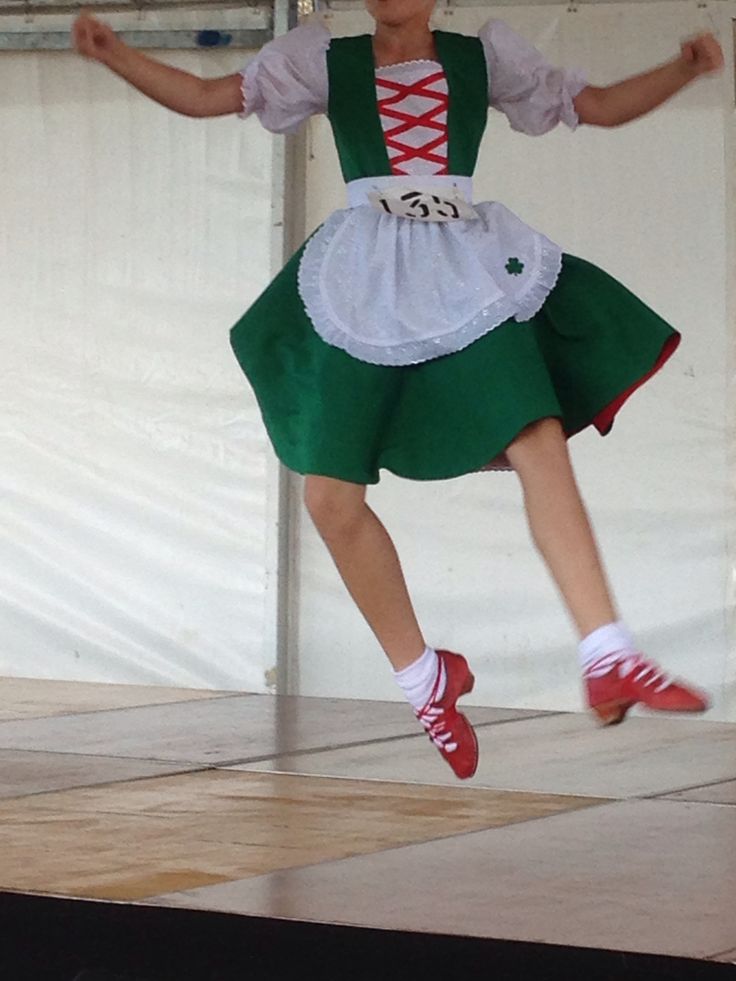 If you see an ordinary even "line" on an elastic fabric, the product must be returned: when tensioned, such a seam will "burst". The fabric stretches - the seam should also stretch, therefore, on machines, a zigzag seam or a special stretch seam is used, or seams are made on an overlock (such a seam looks like two parallel even lines on the front side and a patterned wide multi-thread seam on the wrong side).
Expert comments
VD: Naturally, the most optimal fabric option in modern children's choreography is stretch. The most popular supplex, and matte. More than once at competitions I hear from the jury that glossy, acidic or too colorful fabrics look cheap and tasteless (in modern dance, this does not apply to show numbers or pop choreography, for example).
It is dangerous to work with the grid if
it does not have a stretch base, since the fabric is very delicate and often breaks from tension. We in the team had a sad experience when, when moving, the mesh was instantly torn along the seam, because of which it had to be duplicated, and more than once.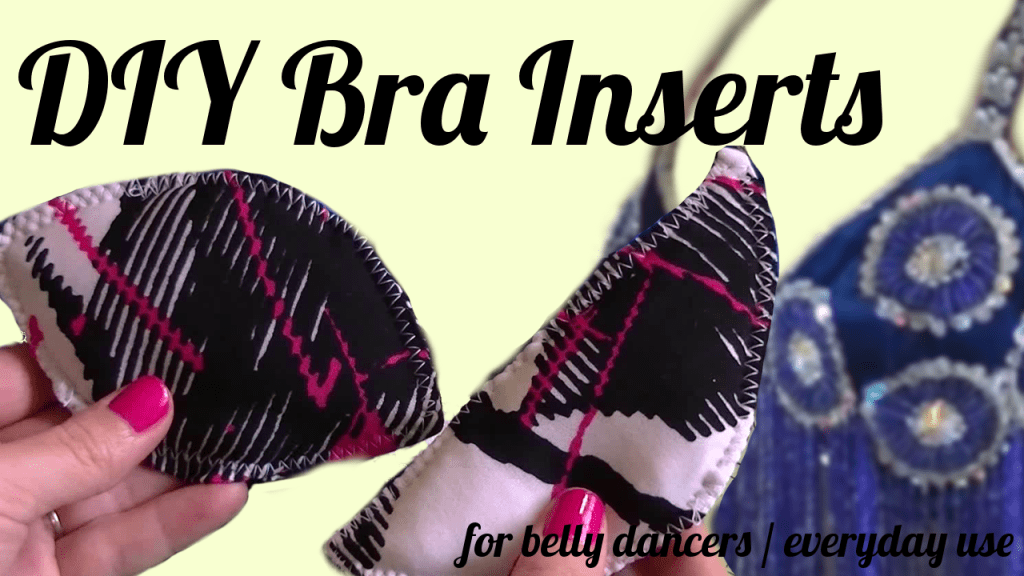 (Duplicate - use an iron to glue an additional layer of fabric - dublerin - from the wrong side to increase the strength of the main fabric or seams - author's note)
You also need to pay attention to the combination of several colors in one suit, since they can be stained when washed. And if contrasting colors were used, such as white and red, then the white part of the suit may become pink.
C.F. .: Unlike dance costumes, shiny fabrics are welcome in gymnastic costumes if they match the idea. Even sequined fabric on a knitted basis is possible. In gymnastics, fabric painting is now widespread, when patterns and overflows are made on a monochromatic basis with acrylic paints on fabric. Another sewing move when creating gymnastic costumes is appliqués. But when using them, it is important that the fabrics have the same extensibility as the base. The finished product should not lose elasticity, so all elements are sewn in a zigzag.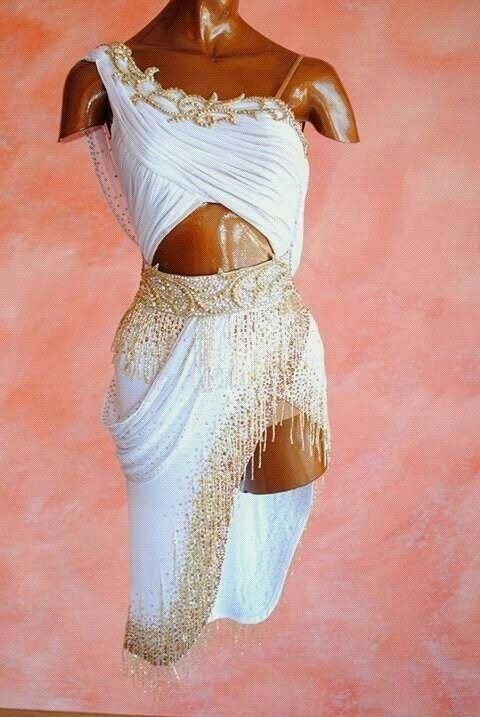 Cut features:
The main difference between a well-tailored dance costume and casual wear is that it is not
hinders movement. When tilting, raising arms and legs, the fabric does not pull anywhere, does not wrinkle, does not rise or protrude. If the fabric itself does not solve these problems due to elasticity, add additional
details - gussets (see figure 1). In the case when the gussets visually spoil the suit, sometimes the bottom of the armhole is left unsewn, which is also
gives freedom of movement.
It happens that you need to add elasticity on the back, so that when bending, twisting, nothing pulls. Then a special slot is made in the middle of the back (see Figure 2) - this is a fold on the fabric or a cut, which, thanks to a special "patch", looks invisible.
Expert comments:
SF: I try not to make suits with sleeves, there is an interesting alternative - long gloves.
If the order is for a suit with sleeves, then I do not insert gussets, the elasticity of the fabric is usually enough. But the pattern itself in the armhole should be made as accurately as possible so that the fabric does not stretch at a distance from the armpit, but also does not tighten the shoulder. When sewing overalls, you should not choose styles with a front seam: it does not allow you to sag in the back and unaesthetically divides the bikini area in half.
VD: Since a professional fashion center sews costumes for my team, at first I encountered the fact that they fit the costume perfectly to the body ... And after six months it becomes small for the child! Therefore, now we definitely make a margin on the leg and sleeve, we do not strive for a perfectly fitting option, since children often have to wear someone else's costume (when one child replaces the missing one), and the figures of all children are different.
Fittings, fasteners, decorative elements
Where to place the clasp? Ideally, nowhere.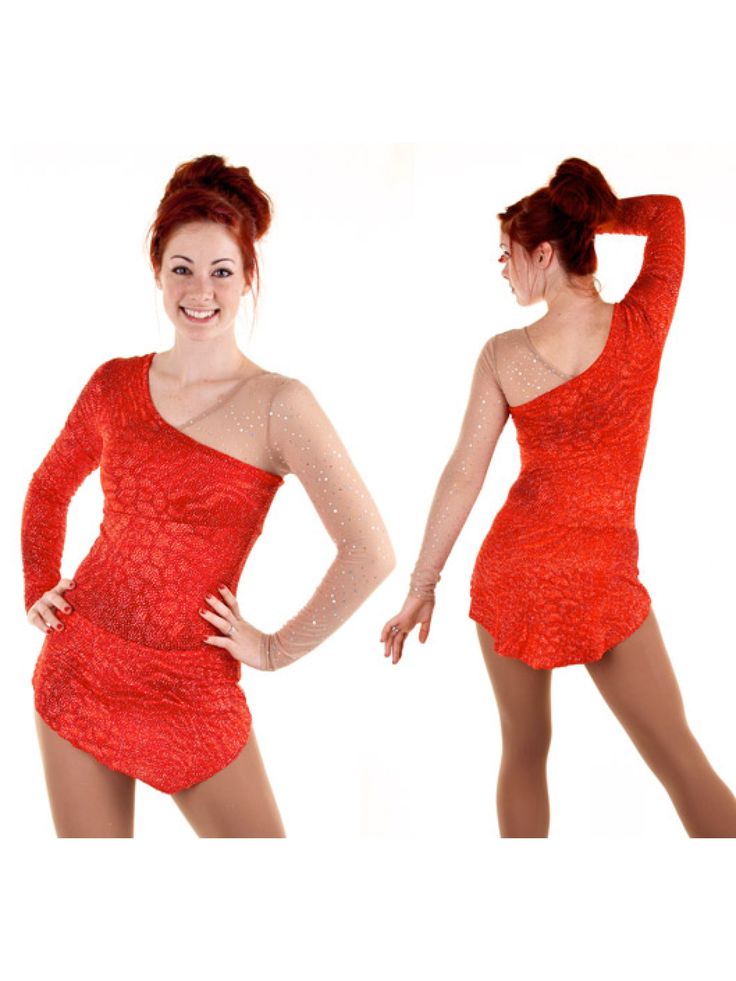 If you cannot do without a fastener, you need to choose a place where it will not interfere. Perform a somersault - discuss with the master that you can not place the clasp on the neck or back, there are supports - the clasp on the side seam is also unacceptable, etc. The same applies to decorative elements - rhinestones, sequins, beads, etc. The main thing is to select high-quality accessories that will withstand repeated increased loads on the product.
Expert comments:
ID: If you have to make fasteners, then buttons, buttons, and hooks are suitable. It is desirable to alternate the hooks by the sides (so that not all the hooks are on one side, but the "hooks" on the other, otherwise there is a risk of unfastening). We use zippers in the most exceptional cases: secret zippers break very often, and if the children are small, they pull the lock, holes remain. Tractor zipper is more durable, but it is rather rough in appearance and uncomfortable to the body.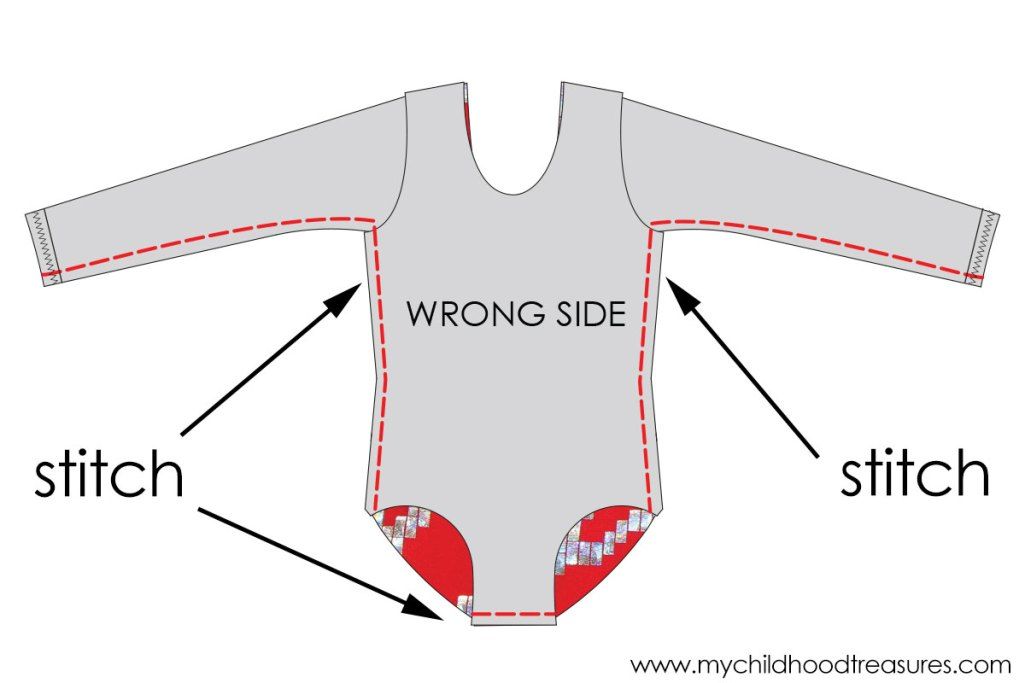 If we talk about rhinestones - definitely sewn on! Glue then on the stage will have to be collected.
C.F.: For me, the most comfortable type of fastener is a "drop" on a button on the back. In gymnastic suits, a huge number of rhinestones (up to a thousand) are used. It is clear that such a volume cannot be sewn by hand, so adhesive ones are used. I use hot fix rhinestones: if the quality is good, then they hold tight and do not fall off even after machine washing. Also, the usual sequin braid is used to finish the costumes, but it does not stretch, and in order to maintain the elasticity of the costume, it is necessary to sew it not in a straight line, but in a zigzag or wave-like manner.
To summarize:
Your task as a customer is to give the master the most complete information about how the suit should look and what properties it should have. To do this, it is necessary to present the performance in all details - take into account all movements, movements, hairstyle, lighting, interaction with props, scenery, etc.