How to run a dance competition
How to Organize a Dance Competition
Dance competitions are a great place for dancers to showcase their talent, while meeting other dancers and growing their community. Dance studios looking for dance school marketing ideas have a number of potential avenues to pursue, including hosting dance competitions.
We think it's one of the best ways for you to boost your brand's visibility, for a number of reasons. It's a great opportunity for cross-promotions and partnerships, getting noticed on social media, and growing your local dance community. While organizing a dance competition is no walk in the park, if you can pull it off, it will be a great step forward for your business' exposure. Here are some things to think about, when creating and managing a dance competition to grow your school.
RELATED: Growing your Dance Studio on a Budget
Do your Research
First, look around at the other relevant dance competitions, so you can do some market research.
Depending on the caliber of your dancers and the types of competitions they attend, you may have to look at local, state, national or international dance competitions. What are the fees for dance schools, participants and guests, in your area? Do they provide refreshments for guests? What do they do well and what could they improve on?
Ask your dancers who have spent a lot of time in competitions, to see what to do and what not to do, when running competitions. If you are located in a major city, you will likely know a few dancers who have traveled and competed internationally – an excellent knowledge and experience base.
E-BOOK: 6 Key Features of a Membership Management Solution
Organize and Plan
Once you've figured out who you would like to have be a part of the organizing committee and you've crafted an overall vision of what you want to see at your dance competition, you'll have to figure out how to execute. What ticket sale platform will you be using? How will you deal with a large number of guests during intermissions, food and washroom breaks? Where are you sourcing trophies or prizes from? Who will be determining timelines and who will enforce them? Don't forget, if you find event sponsors (a great way to stretch your budget further), they will likely want some input as well.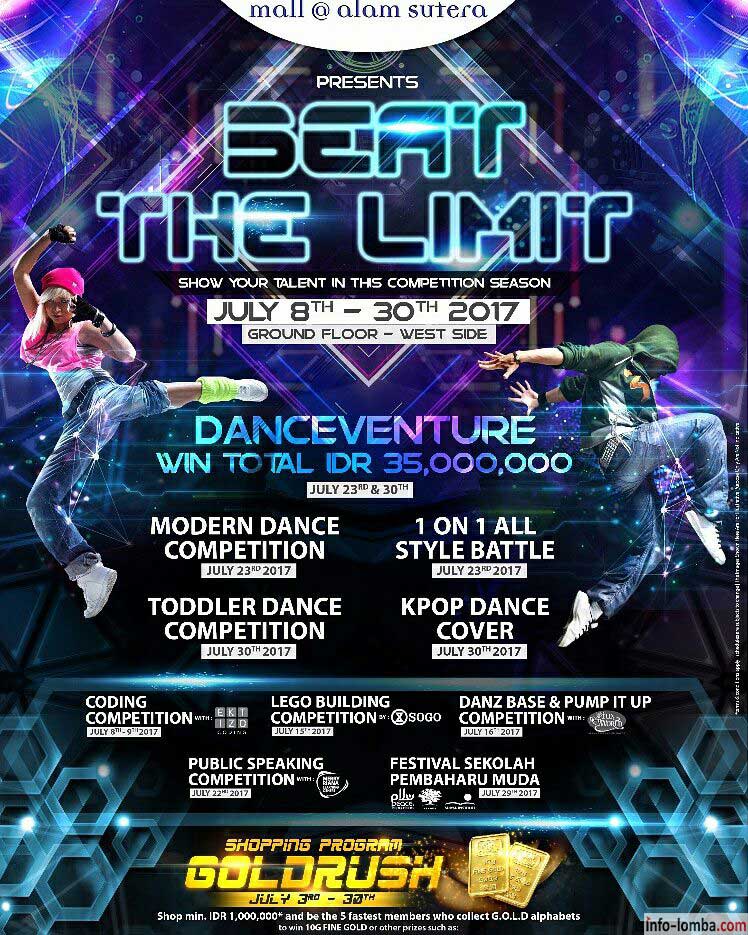 The organizing committee will need to examine all of these factors, in order to determine the best way to make the completion fun and talent-filled, while running efficiently. If you're organized from the get-go, you increase your chances of things going smoothly and people enjoying themselves.
Social Media Is King
Social media marketing should be a cornerstone to any business, along with an overall digital marketing plan. Engagement is what you're looking for and a successful, social media-friendly dance competition should help produce a ton of that. You can encourage people to correctly tag your school and hashtags, by having your MC mention it, as well as having it on pamphlets and posters. Capitalizing on the new Facebook Live and Instagram Live features can also be great way to further spread your message. You can even purchase a custom Snapchat filter, so all of the snaps can have your branding on it; just make sure it looks on-brand and doesn't get in the way of the subject (or people won't use it!)
Find Sponsors and Partners
While running a dance competition is one of the best dance school marketing ideas, it's not cheap.
You will have to pay for the venue, vendors, organizers, staff, trophies and more. To help you cover the costs and to possibly turn a bit of a profit, you'll need sponsors. Make a list of businesses that share a similar target demographic as your dance school, without them being a competitor — juice bars, athletic wear shops, yoga studios, and lifestyle brands are just a few potential examples.
You'll have to provide incentives for them to join, which means you'll need to find an accurate projection of the number of eyes that will see the sponsor's logo and/or information. Don't forget to contact the media, so you can create even more publicity under this dance school marketing idea.
PerfectMind's dance studio management software helps you grow your student base, team, and business efficiently. Investing in PerfectMind's PaaS solution means there is no software installation or hardware required. You also don't pay extra for updates we release each quarter. Our cloud-based solution allows organizations to scale faster and more efficiently.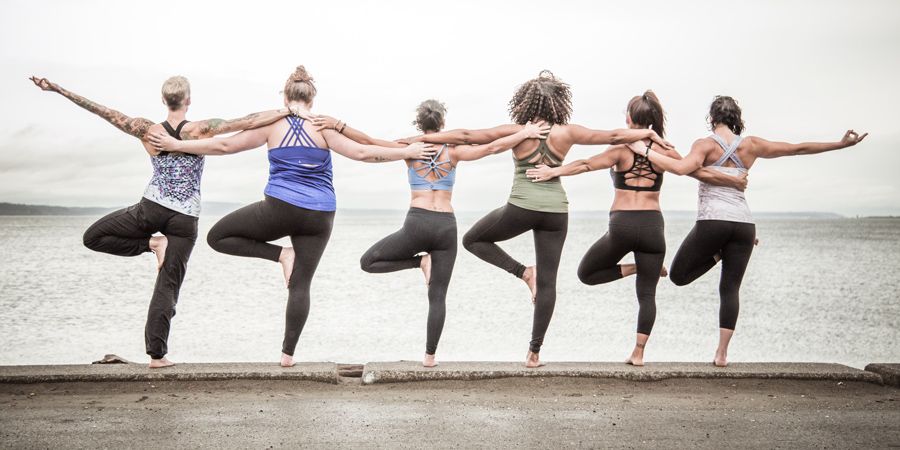 Learn more about our dance school software solutions now!
How to Start a Dance Competition Company in 2022
Do you want to start a dance competition company? If YES, here is a complete guide to starting a dance competition business with NO money and no experience. If you love dancing, have the passion for the arts and feel that you can put together a dance team that can compete with other dance teams in the united states of America, then you can start your own dance team competition.
However, like several other forms of businesses, you will need to take certain factors into consideration before starting your own dance team competition. You first off have to understand why it is important that you start a dance team competition in the first place, is there a need for it?
Will you get clients to sponsor your team if you choose to start a competition? Can you get people with the same vision and goals into your team? The last question is very important because you do not want to take in members who do not have the same skills or obligations as yourself.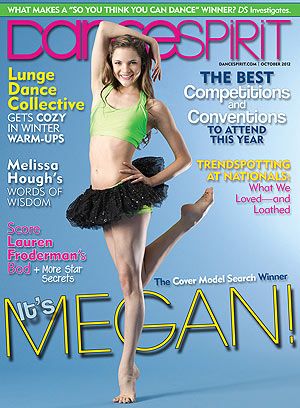 Once you have put together the team that you feel will help you attain your goals and objectives, you need to start preparing by setting schedules and traveling for competitions so that your team can get well organized. This can be a very tasking process, so you need to get the necessary assistance, especially if you know you won't be able to coordinate all activities as you would like.
Asides from setting up a schedule, you would need to set up practices and lead these practices, get the necessary costumes that you would need, apply for competitions and also ensure that all travel documents are ready in case your team is called up.
Since you are going to be setting up a dance competition team, it is important that your team members know all that is expected of them. For instance, how many practices they can miss, what you will and won't tolerate, what they need to pay to become members and the level of responsibility they have towards their hair, costumes, travel and make-up and any other necessary details.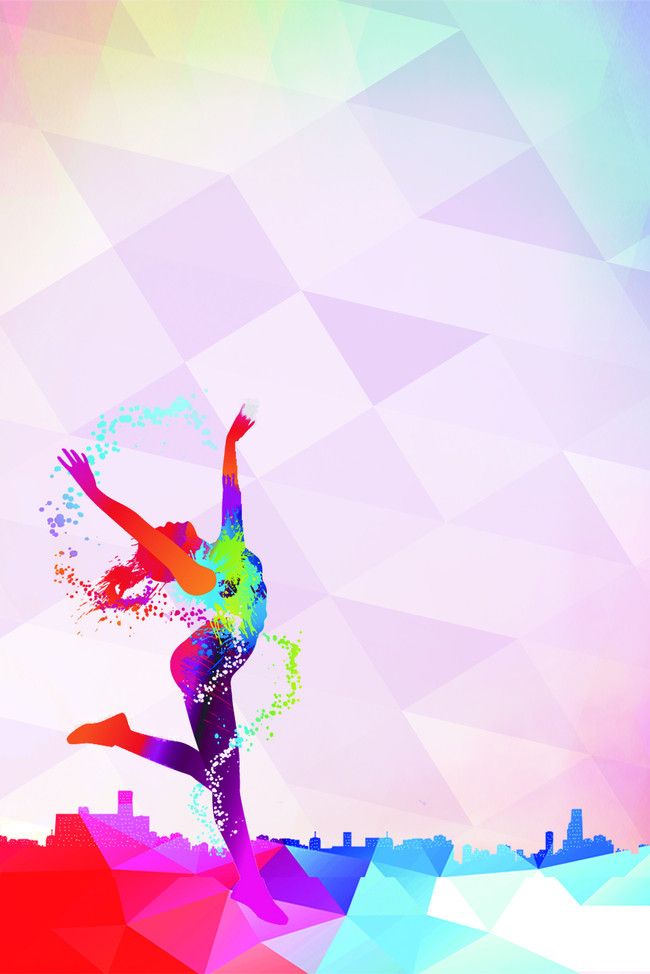 Then because of the type of team you are, it is necessary that you spend most of your time practicing together so that you not only create routines but also hone your skills. While having a new team might be exciting, don't forget to consider getting someone that has the experience of attending competitions to come and give you and your team an insight on how you are all doing.
After analyzing your competition in order to know what you are up against and who your target market will be, you can then go into marketing your dance competition company by deploying both offline and online measures.
While marketing your dance competition company offline might be good, the internet offers better means in getting you to the right audience as well as you can create a website and use it to get to your target audience, you can also put up videos of your practices but not full performances and tease projects up on your website or on video sharing platforms such as YouTube.
Table of Content
1. Understand the Industry

2. Conduct Market Research and Feasibility Studies
3. Decide Which Niche to Concentrate On
4. Know Your Major Competitors in the Industry
5. Decide Whether to Buy a Franchise or Start from Scratch

6. Know the Possible Threats and Challenges You Will Face
7. Choose the Most Suitable Legal Entity (LLC, C Corp, S Corp)
8. Choose a Catchy Business Name

9. Discuss with an Agent to Know the Best Insurance Policies for You
10. Protect your Intellectual Property With Trademark, Copyrights, Patents
11. Get the Necessary Professional Certification
12. Get the Necessary Legal Documents You Need to Operate
13. Raise the Needed Startup Capital
14. Choose a Suitable Location for your Business
15. Hire Employees for your Technical and Manpower Needs
16. Write a Marketing Plan Packed with ideas & Strategies
17. Develop Strategies to Boost Brand Awareness and Create a Corporate Identity
1.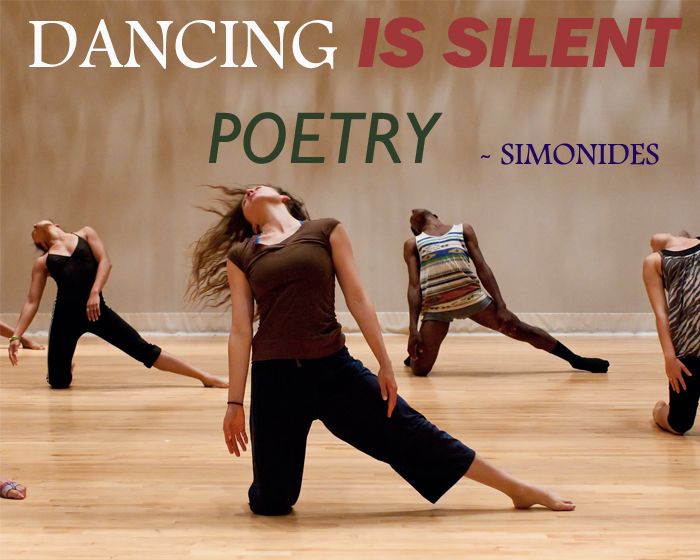 Understand the Industry
According to IBIS World, the industry is a fragmented one and as such, there are no stand-out companies who have a dominant market share in this industry. The revenue generated by this industry amounts to $3 billion and between the periods of 2011 to 2016, the industry experienced a 2.5 percent growth.
There are more than 66,700 dance competition companies in the United States of America employing nearly 116,000 people. Even though there is no projected growth percentage for the periods of 2016 to 2022, it has been predicted that the boost in the economy which will lead to a rising income will make more people demand to join competitions and also buy related dance merchandise.
The increasing popularity of dance television shows as well as movies and also a growing interest in dance as another form of exercise by fitness experts has given the industry not only a positive impact but has caused its revenue to rise tremendously.
Therefore, improving economic conditions will likely cause an increase in per capita disposable income, thereby allowing more people to spend on recreational activities such as dance.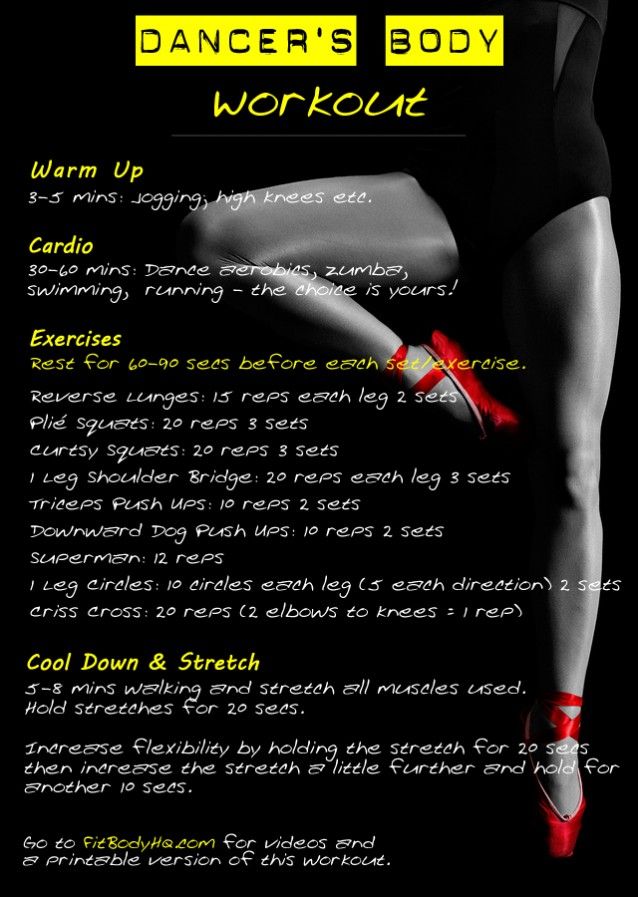 The industry is offering its teeming participants instructional classes that is focused on the provision of knowledge and skills that are related to all forms of dance.
The dance studio industry generated about $2.1 billion revenue which meant the industry had a 1.2 percent growth over the past five years which includes a double growth of 2.4 percent in 2013. The industry received positive impact between the periods of 2008 to 2013 especially due to the fact that dance inspired television shows and movies have led to its popularity.
Also, fitness nuts have proclaimed it an alternative form of exercise that helps people to stay in shape. This has led to dance studios offering their increasing customers ballroom class dances, Latin-inspired dances as well as fusion.
This does not however mean that it has all been rosy for the industry as it has had its own share of challenges especially during the recession which began in 2008, causing the industry's high revenue period to end in 2011.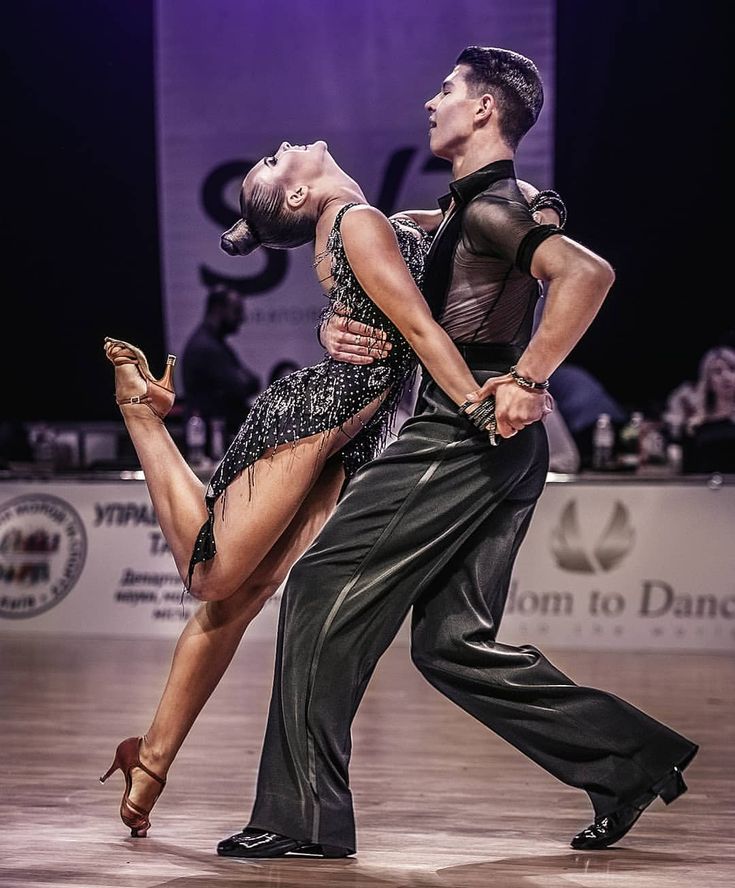 The loss of revenue for the industry was from loss of jobs which led to a decline in disposable income, thereby enabling more customers to limit the way they spend on discretionary items.
Clients that were still interested in dance during this period declined to enroll in dance classes or have private lessons and instead preferred to enroll in group classes that were inexpensive in nature. The industry is one that is largely fragmented and most of the dance competition studios operate from a single locality in order to be able to cater to the local and regional market.
Due to the rising demand of dance over the past five years (2008 to 2013), it is expected that the number of dance studios will increase at a rate of 1.2 percent annually on the average. Between the periods of 2013 to 2018, it is expected that there will be a positive growth in the number of dance competition companies which will lead to an increase in the annual income generated over the same period of time.
Due to how highly fragmented the industry is, the market share concentration for the industry is on the low as the top four companies in the industry account for less than 10 percent of the revenue that was generated in the year 2013. The baby boomer has been tipped to be the source of growth for the industry, especially over the next five years.
According to an economic census which was conducted in 2007, more than 98 percent of companies in this industry operate from a single location. The industry has had consolidations although they aren't regarded as significant statistically.
From a 2012 IBS report, the dance competition industry generated revenue of $487 million, with growth over the next five years (2012 to 2017) projected to be at 1.7 percent and with average revenue expected to rise to $529 million as a result of high recreational spending, as well as higher corporate profits in addition to more kids between the ages of 10 to 17 joining dance competitions.
The dance competition industry has 331 dance competition companies in existence.
The industry has low regulation for already existing participants as well as for new entrants. There are no major players in the industry and the industry is seen as recession proof.
2. Conduct Market Research and Feasibility Studies
Demographics and Psychographics
The demographic and psychographic composition of those who require the services of a dance competition company usually include participants, other dance competition companies, corporate organizations, celebrities and those with one or more stakes in the industry.
If you are looking towards defining the demographics of your dance competition, you should set the ages for your participants between the ages of 10 to 17, 18 to 25, and 26 to 35.
3. Decide Which Niche to Concentrate On
Dance competition have been garnering attention especially as there have been dance competition related movies that has caused an increase in the demand for completion groups and companies.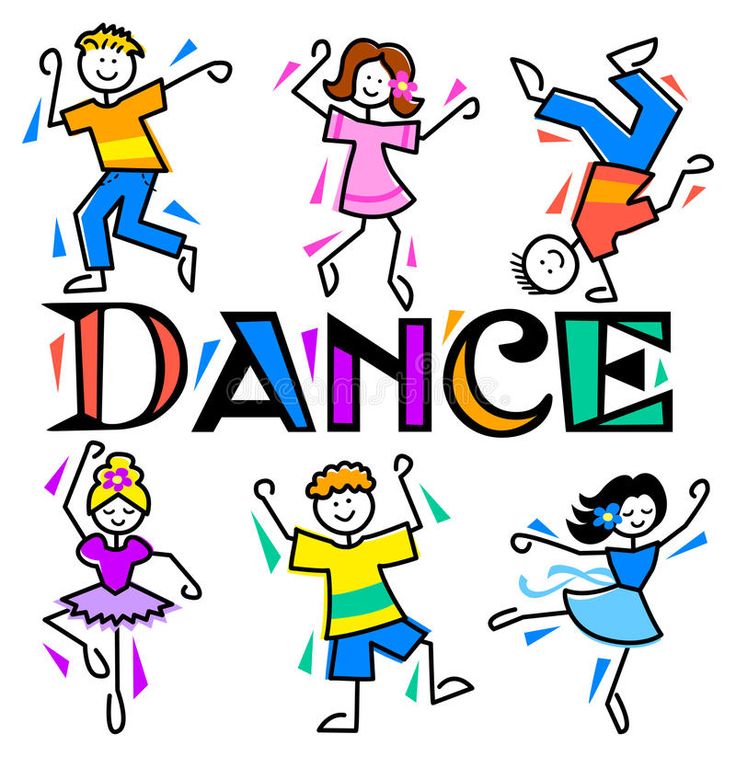 The increasing number of dance competition companies has led to more companies striving to differentiate themselves from the other by using different means to do so.
There have been concerns relating to how dance competition companies can differentiate themselves and get the members that would be required for them to participate in serious competitions, and the issue of niches has helped these dance competition companies stand out from others in the same industry.
Even though there aren't many niches available, if you are looking to start a dance competition in the United States of America, below are some of the niches that you might consider going into;
For profit dance competition
Non-profit dance competition
Dance competition instructor
Sale of merchandise
The Level of Competition in the Industry
Even though there are about 331 dance competition companies in the United States of America, competition is very intense as most of these dance competition groups usually have to go into very limited number of competitions in order to be able to retain visibility in the industry.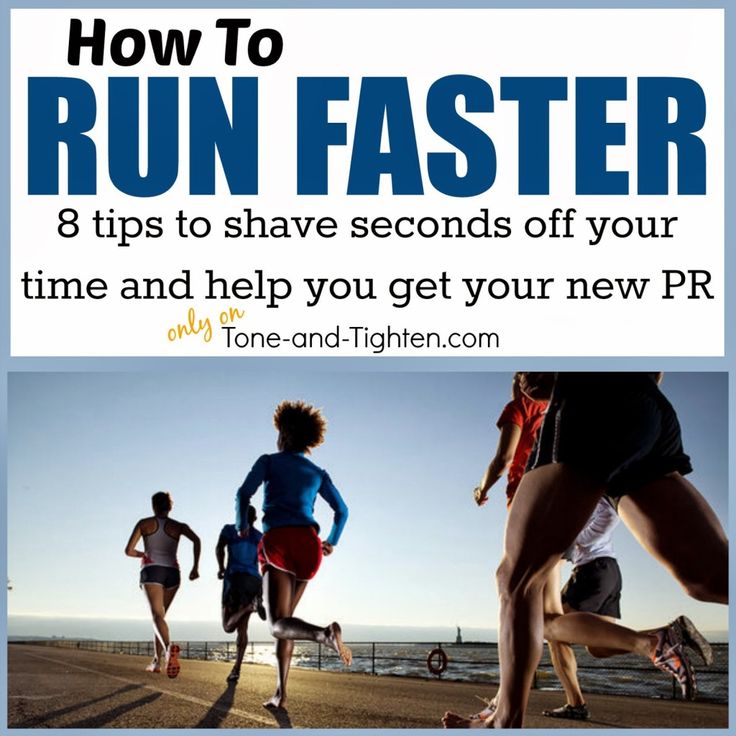 Dance competition companies usually have to be located in a region that is easily accessible by its members in order to be able to function. No one will want to go very far before they can join up with a dance competition group, especially as these groups all have to practice continuously to be able to put up for a major competition and so rather than go through the stress will rather look for like-minded members in the area to practice with.
If you therefore are looking to start your own dance competition business in the United States of America, you should know that even though there are still very few dance competition groups in existence, the competition is still one that is very intense. Also, with the evolution of the internet, you should be aware that your competition will be on a global scale and you should therefore be ready for this.
4. Know Your Major Competitors in the Industry
The dance competition industry is one that is highly fragmented with dance competition companies coming up and then fading away.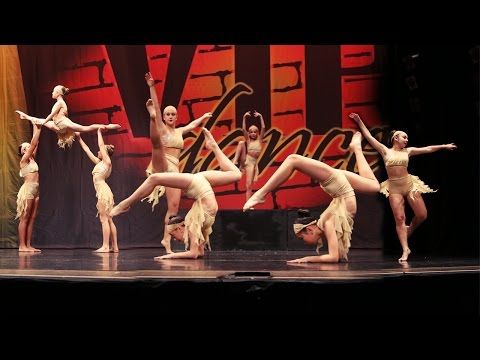 There are however means that can be used to determine how well known a dance competition is and that is due to how many competitions they are able to get into year after year, how long they have been in existence and how good their members are.
Therefore, some of the well-known dance competition brands in the United States of America are;
Dancers Inc
Elite Dance Challenge
Backstage Performing Arts
Star Talent Productions
Dance Machine
Boogie Fever
Diva Dance Competition
Economic Analysis
The dance competition has different distinct subcultures and most of it is based on a strict pay-to-play as costs can run into thousands for participants who are strictly involved. According to a dance instructor, dance competition companies are majorly a business and so there are participants who would do anything to win the competition.
However, there are many negatives in the dance competition industry as it sometimes causes unhealthy competition and rivalry.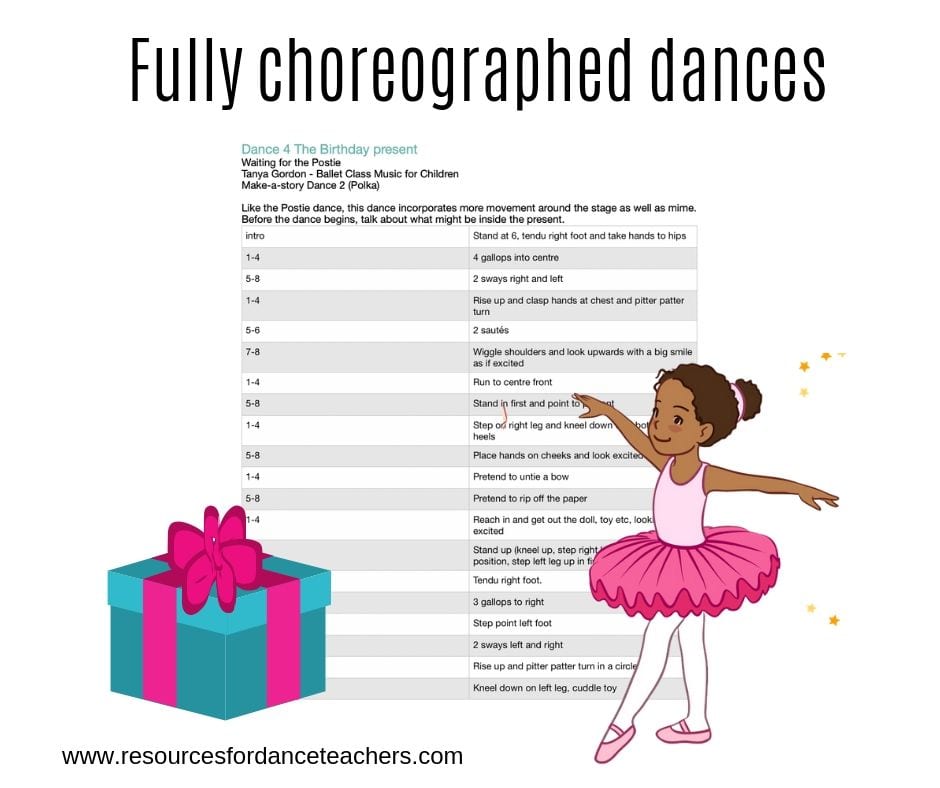 Also, if the participants are young, there is a huge toll that the competition will take on them especially when they have to do hard routines and meet up with practices that have to be mixed with their school work.
Dance competition is regarded as a very demanding sport activity that requires physical abilities. According to research, more than 80 percent of dance competitors have had at least one form of injury and most dance instructors became one after getting injuries that ended their careers as participants in dance competitions.
The high amount of injuries gotten during dance competition is usually due to high levels of fatigue which is usually caused by little time for rest. Also, the injuries persist due to high levels of stress and a little time for injuries to heal. These all join to increase the burn out periods for these dancers and also cause a lowering of their strength, immune, coordination and cognitive functions.
5. Decide Whether to Buy a Franchise or Start from Scratch
Starting your business from scratch or buying a franchise is totally the prerogative of the entrepreneur as the goals and objectives of the business will go a long way in determining the outcome of this decision.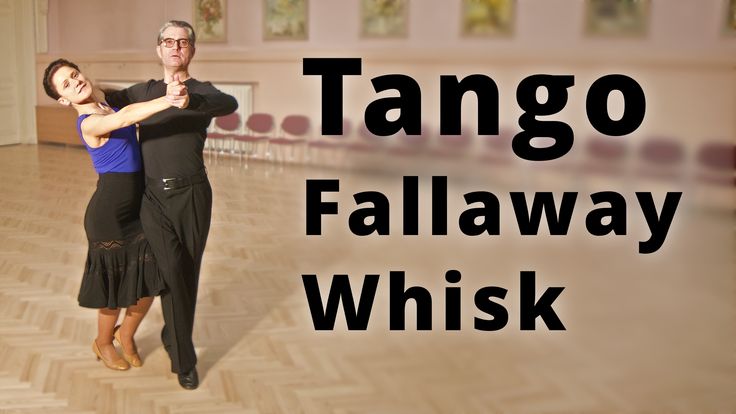 Each option comes with its pros and cons and as an entrepreneur, you must make sure that you have intensely studied each option in order to determine which will be of more benefit to your business.
It should however be noted that even though there are franchises and consolidations in the dance industry, the dance competition segment of the industry has no such options available and so if you are looking to go into this business, you must be ready to start from the scratch.
In starting a business from the scratch, the entrepreneur must be ready for any sort of eventuality or challenges that might likely be thrown up. This is because starting a business from the scratch comes with a lot of unpredictability which can either mar or make the business.
This is why it is necessary to have a business plan as this will help you tackle certain decisions and actions that you will need to take in order to move your business forward. In starting from the scratch, all the aspects that would be needed to make the business a success such as practice times, funding, how to get into competitions and how to market and promote your dance competition group has to be taken into consideration.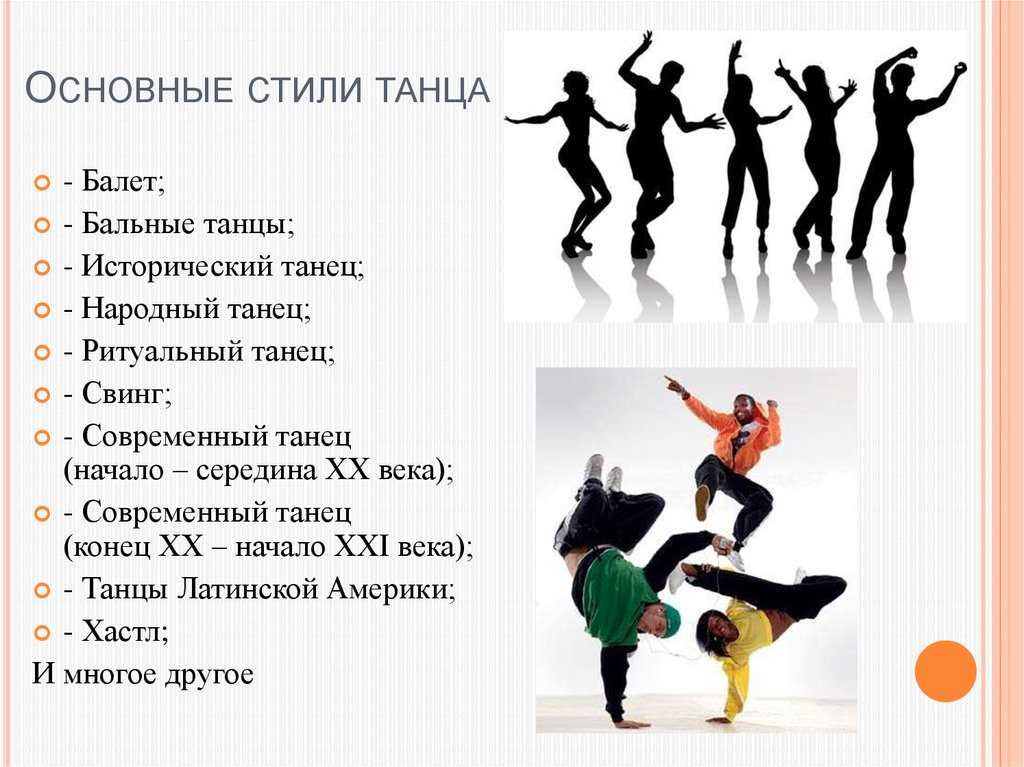 6. Know the Possible Threats and Challenges You Will Face
Every entrepreneur faces threats and challenges during the course of starting or running a business. Therefore as an entrepreneur, you must be prepared for whatever threats and challenges you are likely to face. You should be aware that some of these threats and challenges can be easily controlled, while some cannot. You cannot do anything about threats that cannot be controlled, except hope for the best outcome.
Therefore, some of the threats and challenges that you are likely to face during the course of starting your dance competition business are; non-committed and non-zealous members, competition from already existing dance competitions, economic downturn which might lead to less people participating or joining dance competitions.
7. Choose the Most Suitable Legal Entity (LLC, C Corp, S Corp)
There are factors to consider when choosing a legal entity and they are liability, flexibility, taxation, ease of control and ownership.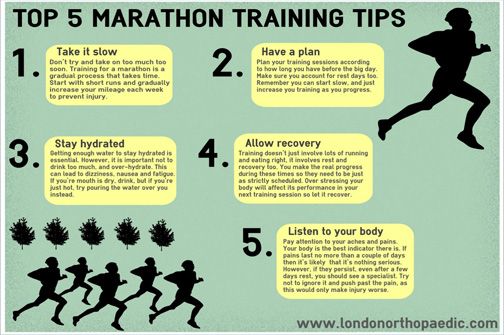 There are four legal entities that are available for those intending to start a dance competition business and they are; sole proprietorship, partnership, corporation and Limited Liability Company (LLC).
In a sole proprietorship, the business and the owner are regarded as one and the owner controls all the aspects of the business. The major disadvantage of this legal entity is that the owner is personally liable for all the debts that the business will incur. In the partnership kind of legal entity, two or more people come together orally or via written agreement to start a business. A decision taken by one partner affects all partners. All partners are personally liable for any debt the business incurs.
In a corporation, the business is regarded as a separate entity from the owners and this kind of legal entity usually requires a lot of formalities and paperwork and so it is best left to a lawyer to handle. For a business to be regarded as a separate entity from the owners means that any debt incurred by the business cannot be hung on the owners.
The LLC kind of legal entity is almost the same like that of a corporation. The difference is that it is less formal in nature and has a taxation benefit.
Legal entities and the way they can be set up might differ from city to city, which is why it is best for a lawyer with experience in the industry to help you choose which will be best for your business.
8. Choose a Catchy Business Name
When starting a business, it is important that you choose a name that will fully depict what kind of business you are into. The name you should choose for your business must be one that is distinct, memorable and easily pronounced. If you are having difficulty choosing a name for your dance competition group, you might need to scour the internet to come up with names that you like and from there craft out what you feel will be best for your business.
Below are some of the names that you might need to consider when starting your own dance competition business in the United States of America;
Groovity Dance Group
Utopian Dancing Group
Pricked Roses Dance Competition
Forceful Gravity Dance Group
Hipititity Dance group
9.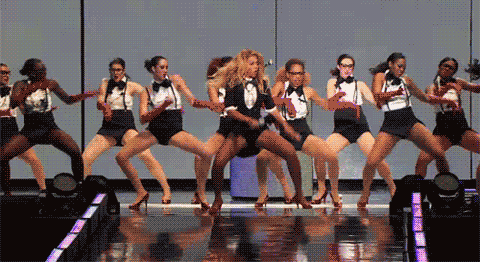 Discuss with an Agent to Know the Best Insurance Policies for You
Having insurance policies are very necessary because they help protect you from any financial loss that might occur during the course of running your dance competitor business. If you do not have any insurance policy at all, you might have to pay personally from your pocket and this could prove to be very expensive for you in the short and long run.
If you are not sure of what insurance policies to get, you might need to consult with an insurance agent or broker who would best advise you on what insurance policies to get and how much you would need to keep aside. Below are some of the basic insurance policies that you would need to consider purchasing if you intend to start your own dance competition business in the United States of America;
General Liability Insurance
Umbrella Liability Insurance
Travel and Sponsored Competition Insurance
Excess Accident Medical Insurance
Property Coverage Insurance
Hired Auto and Employers' Non-ownership Liability
Dance Teacher Liability Insurance
Professional Liability
Personal Property Liability
Premises Liability
Bodily Injury Liability
10.
Protect your Intellectual Property With Trademark, Copyrights, Patents
Even though the dance competition industry is under the performing and creative arts industry and should therefore have most of its products intellectually protected from theft, this is hardly the case as this industry is a difficult one where intellectual property can actually be proven to be stolen. This is because unlike certain form of arts, an original move can be modified by another participant and claimed as a new move.
This does not however mean that properties cannot be intellectually protected as you can seek to protect your company's logo, slogan and production or concept materials. In order to do this, you will need to apply for an IPP by engaging the services of a lawyer and getting them to help you file for protection with the office of the USPTO.
11. Get the Necessary Professional Certification
In order to be a member of a dance competition company, it is not necessary that you obtain any sort of professional certification.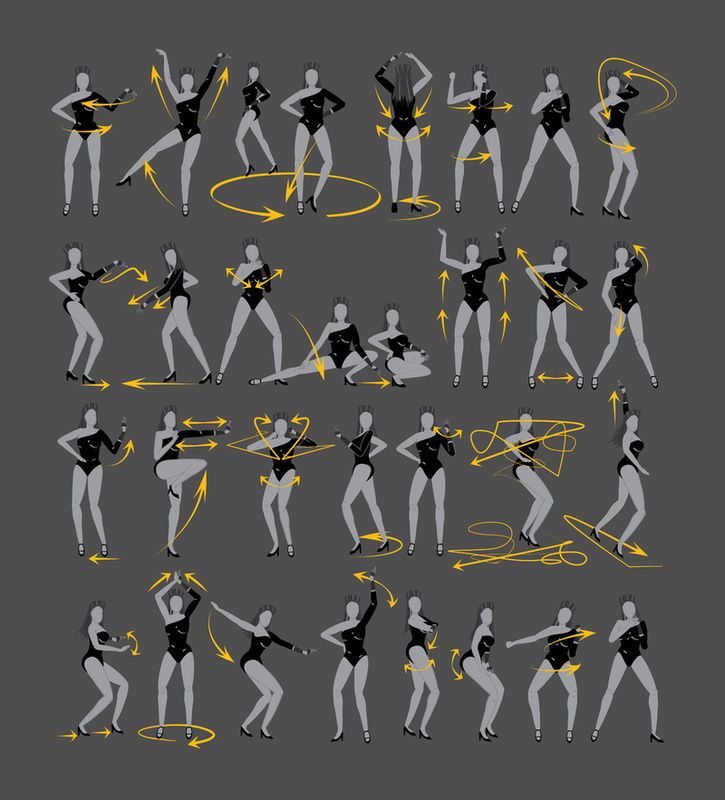 If you however aim to become a dance instructor or teacher, then there are certain certifications you will need to get in order to know the proper dance techniques and alignment and then communicate this to the students.
A dance instructor can also help a dance competition company to better understand how each individual member of the team are progressing, how strengths can be used to win competitions and also how weaknesses can be made to become strengths.
Even though certifications are not compulsory, they help give the dance instructor an edge over others and may help a dance competition group have an edge over others in the competition. Therefore, some of the certifications that you might need to consider are;
Cecchetti USA
RAD
DEA
NDEO
CDTA
DMA
Most of the above certifications are available through private dance membership organizations, universities, public and also private colleges.
12. Get the Necessary Legal Documents You Need to Operate
In every business, it is necessary to have a list of legal documents that you would need in order to be regarded as running a legal business by the concerned authorities.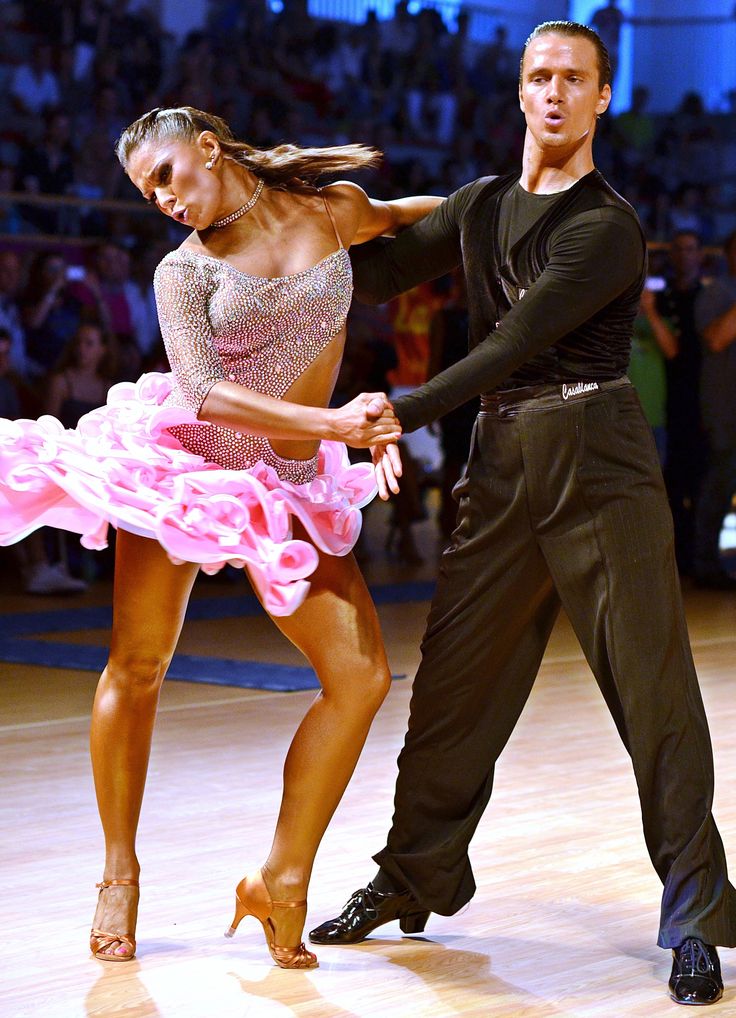 Not having the right documents could lead you into trouble with the law and cause you to either close down your business or be financially penalized.
If you are not sure of what legal documents you would need for your dance competition company, then you should consult with an attorney or accountant to help you with what documents you would need to start your dance competition business.
Below therefore, are some of the legal documents that you need to run a dance competition company in the United States of America;
Certificate of Incorporation
Operating Agreement
Insurance Policies
Employment Agreement
Business Plan
Business License
Employer Identification Number (EIN)
Federal Tax Identification Number
13. Raise the Needed Startup Capital
Even though you might have the passion and commitment needed to start your own dance competition company, you still need to have the necessary finance to kick-start your business.
Even though sourcing for start-up capital can be very tasking for an entrepreneur, it is something that must be done.
This is why it is advised that you create a business plan as this is what you can use to convince investors and stakeholders of the seriousness and commitment you have regarding the business. Some of the financing options that you might need to explore when sourcing for start-up capital are;
Using your personal savings or sale of stock or property as part of your start-up capital
Sourcing for soft loan from family members and friends
Approaching private investors and business partners for start-up capital
Applying for loan from a bank or financial institution
Going on crowdfunding sites to source for capital
14. Choose a Suitable Location for your Business
One important decision that you will need to take into consideration when starting your dance competition business is where you will locate your business as the location must be an ideal one that will meet up with size and layout that will best suit the needs of your dance competition.
You might need to conduct a thorough research in order to determine the best location for your dance competition and if it is in close proximity with other dance competition companies.
If however you live in a building where there is space on the rooftop, you might consider using the space on your rooftop to practice especially if you have a budget constraint. However, it is vital that you get permission from other tenants so that they do not report you to the building's owner. If you also live in a house that is big enough to accommodate a dance studio, then starting this business from home shouldn't be a biggie.
If you however will be renting or leasing a commercial facility in order to set up your dance studio, then you must ensure that it is in a location that has enough foot and vehicular traffic and is also conspicuous as this will help you get the attention you need, not to mention that it will be very easy for everyone in the team to get to.
Also when renting like a building layout, you might need to consider how many rooms it will have as well as space for other important rooms such as the offices, storage areas, reception room, lobby and bathroom.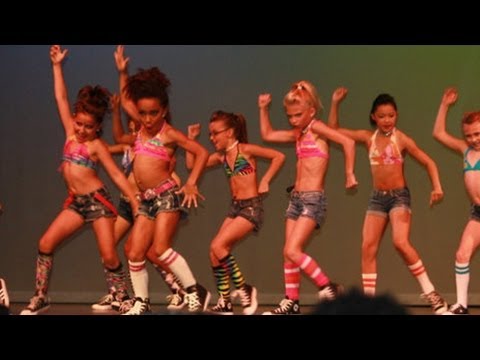 Another option available is to rent an existing studio for your practice. This will remove all the stress of having to look for a location that fits with your budget as all you will need to do is to have an agreement with the dance studio owner as to what times are convenient for the both of you so that there isn't a clash.
15. Hire Employees for your Technical and Manpower Needs
In starting your dance competition company, there are several factors that you need to take into consideration, from how you will promote your group to how many competitions you will enter for. These and many more are very necessary to ensure that your dance competition company attains all its intended goals and objectives.
You will need to have the necessary finance in order to be able to run the business till it starts to generate revenue via sponsorship deals from corporate organizations. There are several ways by which you can seek for finance to start up your dance competition company and you will need to explore all the available options available.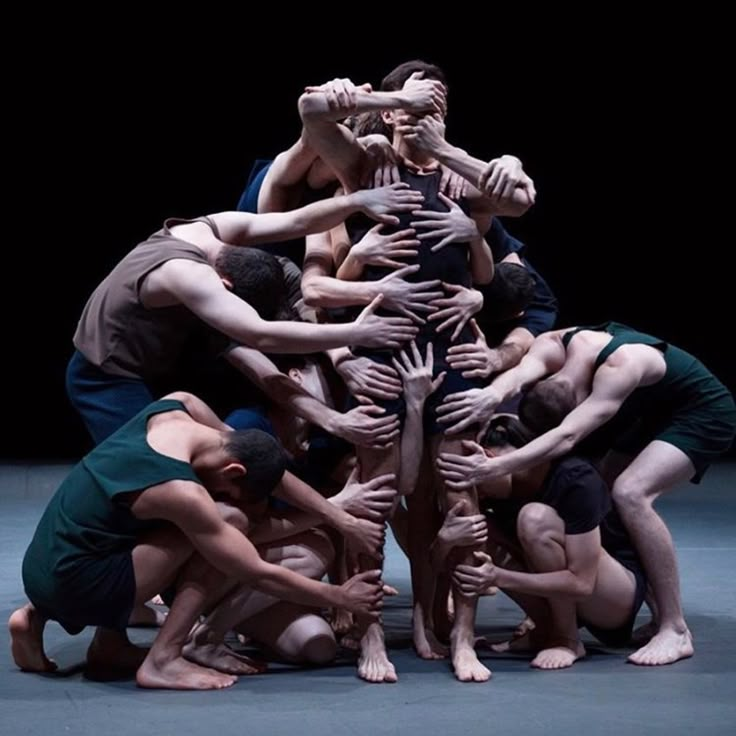 Ensuring that the dance studio is adequately equipped is very important so that all members are not inconvenienced in anyway. This means that you should install big pieces in your studio, make sure the studio has sufficient lighting and sound whilst also being soundproof as well. Other equipment that you will need include; studio management software, computer, phone, payment processing system and a high speed internet.
No business can run on its own and if you intend to run your dance competition business to become a success, you will need to recruit the services of others. Therefore, the employees you will need to recruit in order to build a solid business structure are; chief executive officer (CEO), office manager, dance instructor, accountant, business development and marketing executive and front desk officer.
This therefore means that you will need at least 6 people in order to make your business become a success.
The Service Delivery Process of the Business
The dance competition company is one where there aren't too many processes involved in setting up and in also attaining all the desired goals and objectives.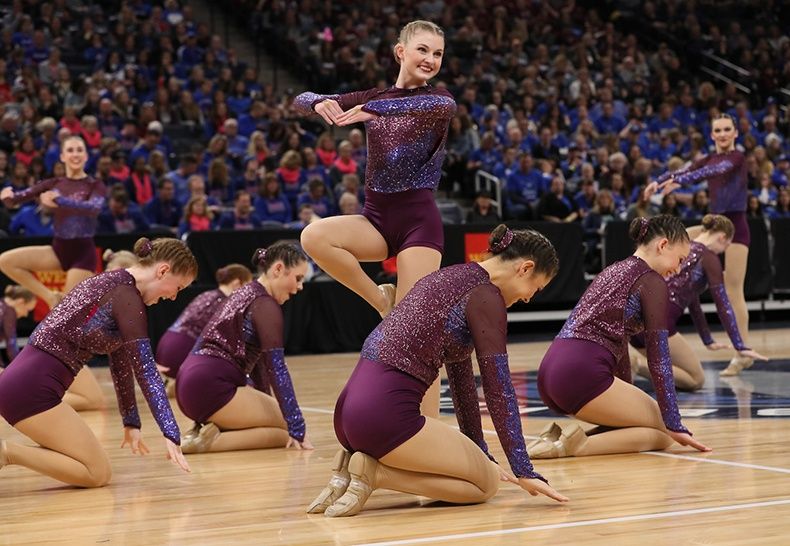 First off, you have to know the genre you want to go into and what the target market for that genre or niche is like. Once you have determined this, you will need to come up with a Business title="business name" data-wpil-keyword-link="linked">business name for your dance competition group and get the necessary licenses and other documentations that will allow you to run as a business.
Once you have gotten the name you need, you would need to look for members that are aligned with your same vision and ideals. You will then need to set practice times and give room for new routines. You will also need to ensure that each of your group members will be able to pay up when it is time for a competition and that they have their travel documents ready.
Once you have agreed on the competition you intend to enter for, you will need to have consistent practice. You might engage the services of a dance instructor, especially one who has coached teams going for competitions.
16.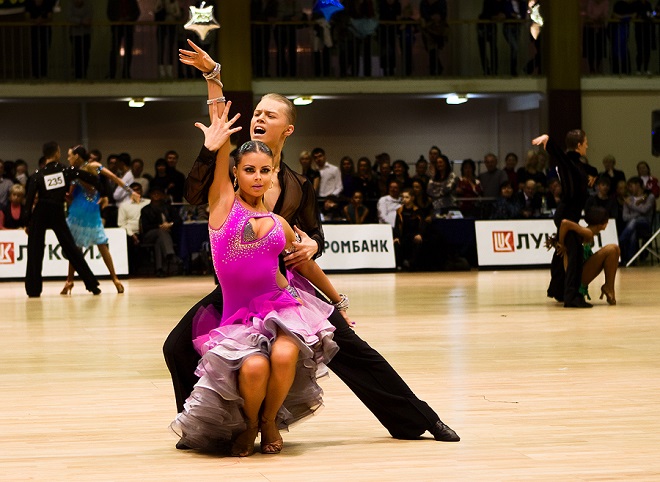 Write a Marketing Plan Packed with ideas & Strategies
Before you can craft the right marketing strategies for your dance competition business, you must first study the market so as to know who your target market is, what you should expect from them and what they should expect from you as well.
Once you have studied the market, then you can empower your marketing team to draft strategies that are in line with your desired goals and objectives. Some entrepreneurs go as far as engaging the services of a marketing consultant who has the kind of experience they need to help them craft marketing strategies that will allow them stand out and have an edge over their competition.
Below are some of the strategies by which you can market your dance competition company;
Introduce your dance competition company to various major dance competition event planners as well as other stakeholders in the industry
Empower your marketing executives to physically market your dance competition business
Ensure that your business is listed in online directories as well as yellow pages
Advertise your dance competition company in print, audio and visual media
Make use of social media platforms such as Facebook, Vimeo, YouTube, Twitter, Snapchat and Tumblr to market your dance competition company
Attend other competitions and dance related events in order to network and market your dance competition company
17.
Develop Strategies to Boost Brand Awareness and Create a Corporate Identity
Promoting your business is very important and this is because promoting a business allows the business to not only gain the publicity it needs but to also generate the needed revenue. This is why already established dance competition companies will not mind spending a percentage of their earnings to promote their businesses.
If your intention is to run a dance competition business that is well known and reckoned with, then you must start to take measures to ensure that you engage in publicity strategies and measures that will boost the brand of your business.
Another thing with promoting your brand and helping to increase awareness for it is that you are able to shape your target audience's mind about your business in such a way that will be favorable to you. There are enough avenues by which you can promote your business and the internet has made it easy for dance competition groups to stand out and gain the attention they need.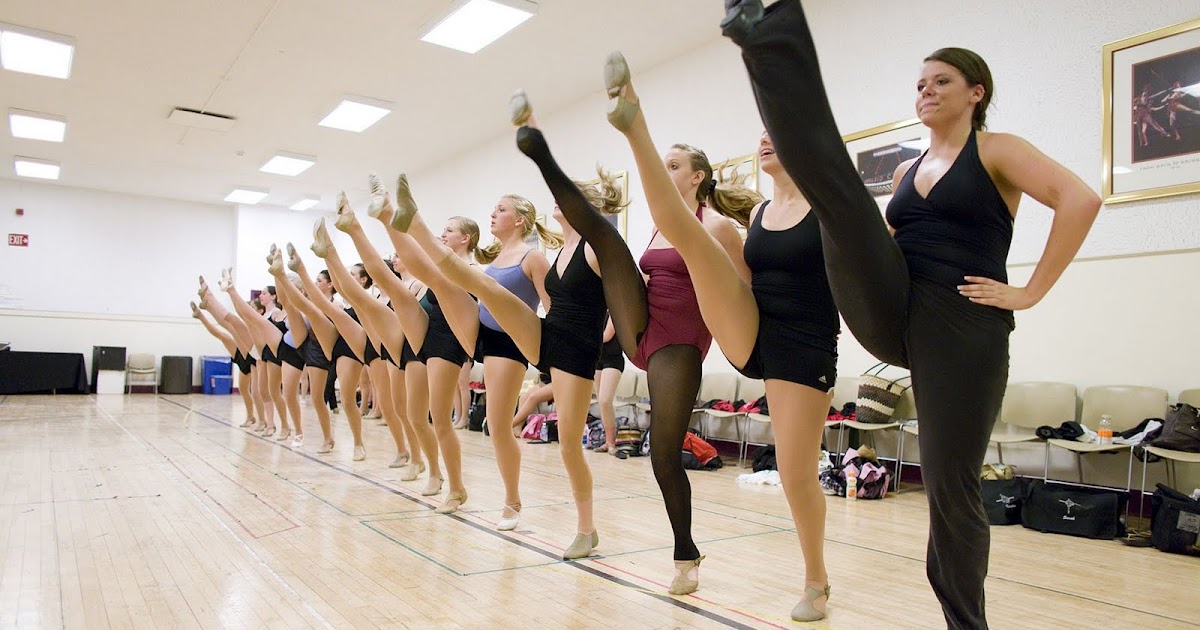 Below therefore are the platforms that you can leverage on in order to boost the awareness of your brand and create a corporate identity for your business;
Ensure that you tell your loyal fans to help spread the word about your dance competition company
Employ the use of social media such as Facebook, Twitter, YouTube, Instagram and Snapchat to promote your business
Distribute handbills and business cards in strategic locations
Use your website to promote your business
Place adverts in local newspapers, magazines and on radio and television stations about your dance competition business
Ensure that you advertise your dance competition company in popular dance-related online blogs and forums
cool battles and other fun for guests and everyone else
Wedding contests must be original. You definitely need to come up with some kind of active entertainment, and dance competitions are perfect for this. They help stir up the guests, direct the energy of the most active in the right direction and stir up the most shy.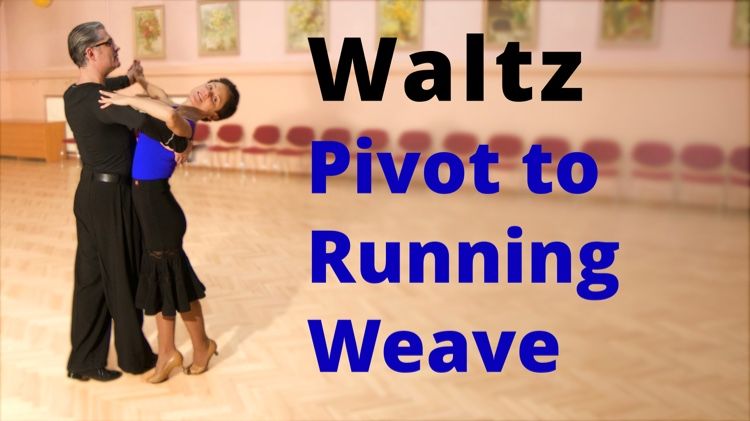 Dance competitions can be collective or individual , take place in the form of a competition or a real dance battle. It can also be just collective dances with a leader. And most importantly, to participate in such competitions, it is not at all necessary to be able to dance. nine0003
Contents
1 When?
2 How to prepare?
3 Funny contests for guests

3.1 Dance of the Peoples of the World
3.2 Lopny ball
3.3 Three-four
3.4 The most resigned
3.5 Limbo

3
3.9 Fun show
3.10 Dance battle
4 What should be avoided? nine0012
5 Useful video
6 Conclusion
When to do it?

The right time to hold the first dance competition is some time after the start of the banquet. First you need to create a certain atmosphere, cheer up the guests and stir them up. Then it will be easier for them to overcome constraint and go to the dance floor.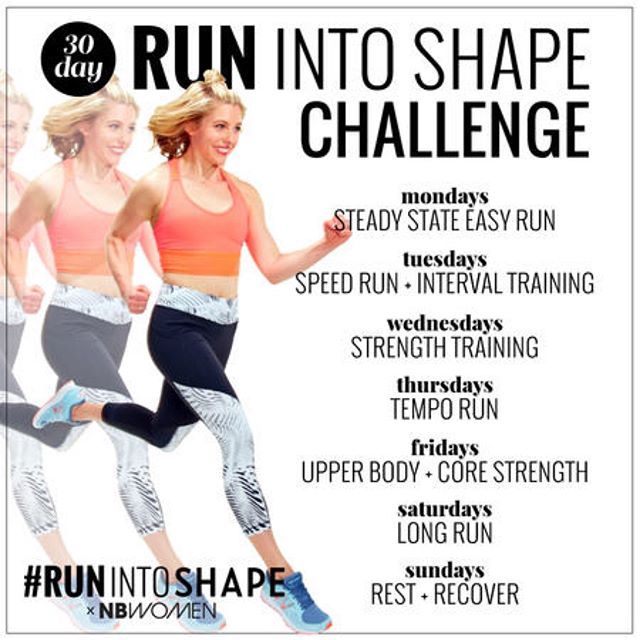 Please note! Active and calm competitions must be alternated. Everything related to dancing is active entertainment, so you should not force guests to dance if they just ran or jumped. But after the table competitions, it is quite possible to arrange dances. nine0003
Dance competitions should not be held on an empty stomach; guests should at least have a bite to eat. But pulling them out from the table immediately after tasting hot is not worth it. Competitions can be held after appetizers or some time after serving the main course when guests are waiting for dessert. Also, a dance competition, a collective dance or a flash mob can be a worthy end to the holiday.
How to prepare?
To hold dance competitions at a wedding, you will need the following:
spacious room;
musical equipment and audio recordings;
good lighting.
The choice of songs for competitions is a separate art.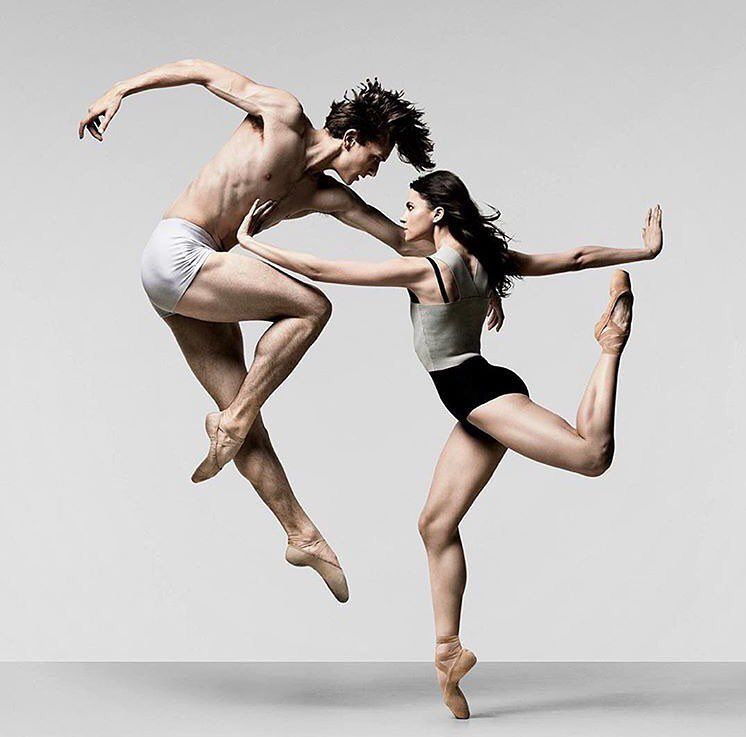 It is better to prepare several dozen diverse compositions in advance in order to be able to choose music for the current mood of the guests. It is necessary to be able to very clearly catch the time period for its inclusion, so that there are no awkward pauses. Music should be handled by someone who knows how to handle equipment well . It is best to hire a professional DJ.

Guests should also be given enough space to move freely. You should not spend such entertainment near tables with food. At least 3 square meters must be allocated for dancing. This is enough for a small group of dancing guests.
Dance competitions are selected depending on the size of the room. The more spacious it is, the more opportunities for their implementation.

The dance floor should be well lit . This creates the right atmosphere, because the dance part is always in the spotlight. During dance-related events, you can turn on disco lighting, play with spotlights or arrange a laser show.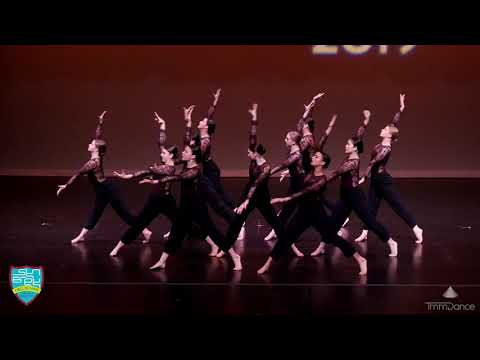 Cool competitions for guests
There are a huge number of wedding dance competitions. They are selected depending on the following factors:
the age of the invitees;
contingent present; nine0012
room size;
preferences of guests and young people.
Usually the host takes care of the selection, but the newlyweds themselves can also make proposals. Here are some variations of the original dance competitions.
Dances of the peoples of the world

Several couples are selected from among the guests. They can consist of those who are in a relationship, as well as complete strangers. Couples are given the task to dance several dances of various peoples of the world. nine0006 It doesn't matter at all that they don't know how to do it, because that's the whole point. The music of various nationalities is included: Russian, Caucasian, gypsy, Spanish, Chinese or Indian.
Feature: couples can dance simultaneously to the same music, or each of them is given a separate task.
It is even more fun when special attributes are given out for the competition: national clothes, shoes or hats. After the end of the competition, the winner is determined with the help of applause. Instead of couples, you can also invite individuals, but only when the guests have had enough fun. nine0003
Pop the balloon
This is a very active competition that will especially appeal to the youth of . It will require several pairs. Balloons are tied to the ankles of the girls. The goal is to burst the balls of all opponents with your feet, while connecting your hands with your partner. All this happens to cheerful music, laughter and cheering cries of guests. It is very funny to watch when everyone in a pair runs in their own direction. If the couple disengages their hands, they are eliminated from the competition. The winner is the one who managed to burst all the balls of the opponents. nine0003
Threes-fours
The more people participate in such a competition, the more interesting it is.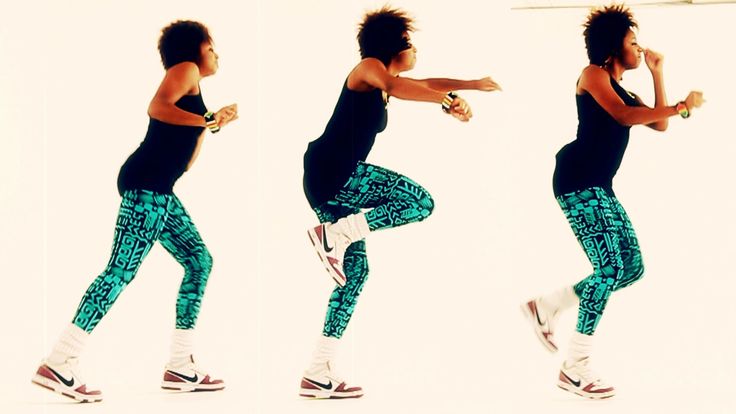 First, everyone starts dancing together until the leader calls out: "Three!" Guests should immediately break into groups of three and continue dancing. Then the leader shouts: "Four!" Accordingly, the guests should be divided into groups of four people.

It can also be fives, sixes, sevens, and so on. You should not split into pairs, otherwise the meaning of the competition will be lost . After each command of the leader, people who could not unite in a group are eliminated. At the end, 2-3 people remain, who become the winners.
The most enduring
This is a very simple competition, however, you need to choose the right time for it. It is best to hold it closer to the beginning of the event, when the guests have not had time to drink much. Couples of strong men and fragile girls are invited to the dance floor. The task of every man is to take the girl in his arms and dance with her until the end of the melody. The one who lowered the girl is out.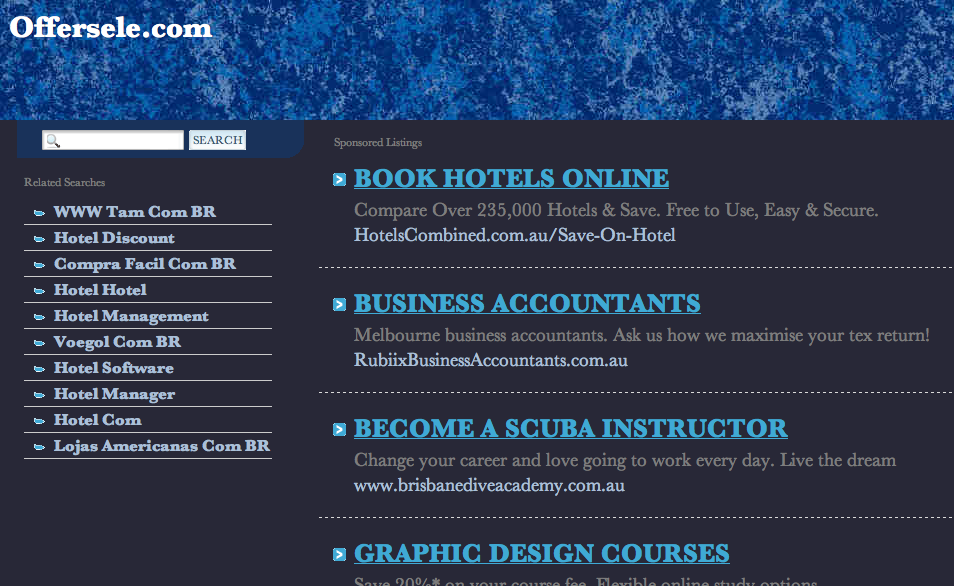 The most enduring remains at the end. nine0003
Note: it is especially interesting to watch such a competition when two men remain on the dance floor, trying with their last strength to snatch victory from each other.
Limbo
Only the laziest have not heard about the famous limbo dance. Its essence is that an even rope is pulled in the room, under which a person must pass to the music, bending back. You can't touch the rope. There can be a large number of participants in this competition, but you should not invite more than 10 people so that the competition does not drag on. nine0049
Participants take turns walking under the rope, trying not to touch it. There is only one way to pass - bending back. When everyone has passed under the rope for the first time, it drops down by 5 centimeters. Now it is much more difficult to walk under it, and the intensity of passions intensifies. Then the rope must be lowered another 5 centimeters, and so on.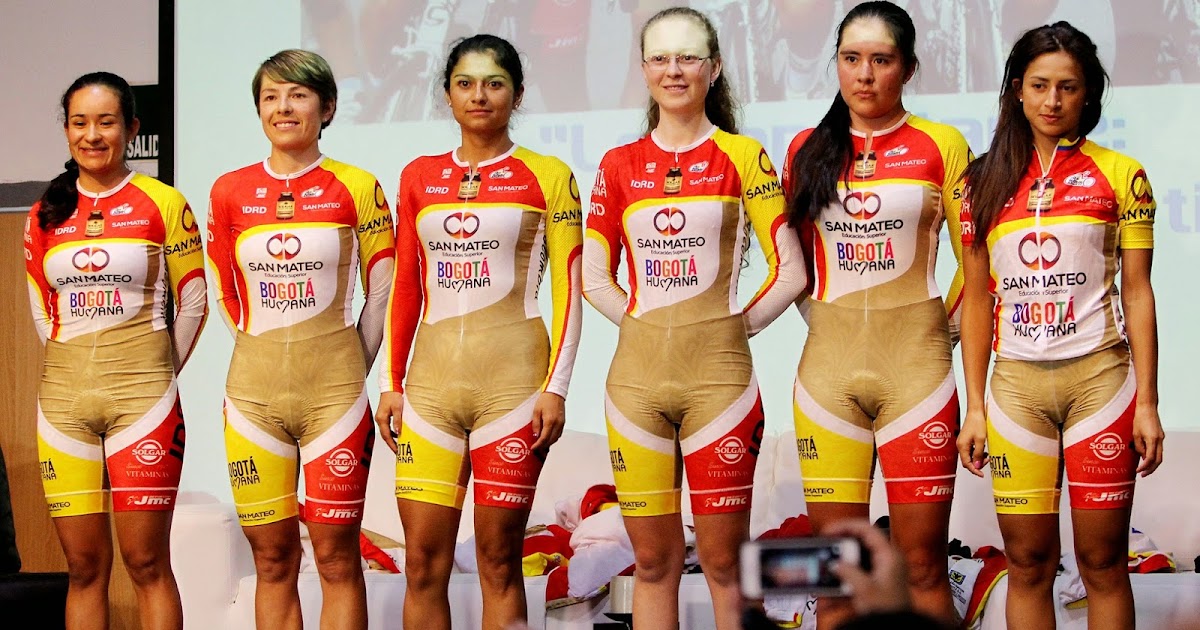 Each time, the participant who touched the rope is eliminated. You should not invite people who have problems with the spine to such a competition.
Hat
Up to 15 people can enter this contest . The host invites several guests to the dance floor, who become in a circle. The first participant takes a hat and puts it on the head of a neighbor, and that one to his neighbor, and so on until the music ends. Whoever has a hat left in their hands is out of the game. Play until there is only one player left, who becomes the winner.
There is a more interesting version of this competition. The participant in whose hands the hat remains does not drop out, but approaches the leader. The leader has in his hands a list of duties that the losers must fulfill. It can be:
the obligation to invite the newlyweds a week after the wedding for tea;
come to the newlyweds with a bottle of cognac;
call every hour during the day and say nice words.
You need to put a tick in front of the task that you like. Accordingly, each participant in this competition receives his own assignment, the list of which is read out at the end by the moderator. Tasks can be anything, as long as they are fun, funny, enjoyable to perform and in no way offensive.

Body Parts
The contest is suitable for the most active guests. Its essence is that you need to dance with separate parts of the body. For example, the host asks you to dance with your right hand. The music turns on, and all participants begin to dance with only their right hand. Then you can dance with your left foot. After that, you can depict the dance of the head or the right ear. In this competition, the winner is the one to whom the loudest applause sounded.
I know this dance
For this competition, you need to choose melodies from popular films, to which the characters danced some kind of dance. These films must be widely known.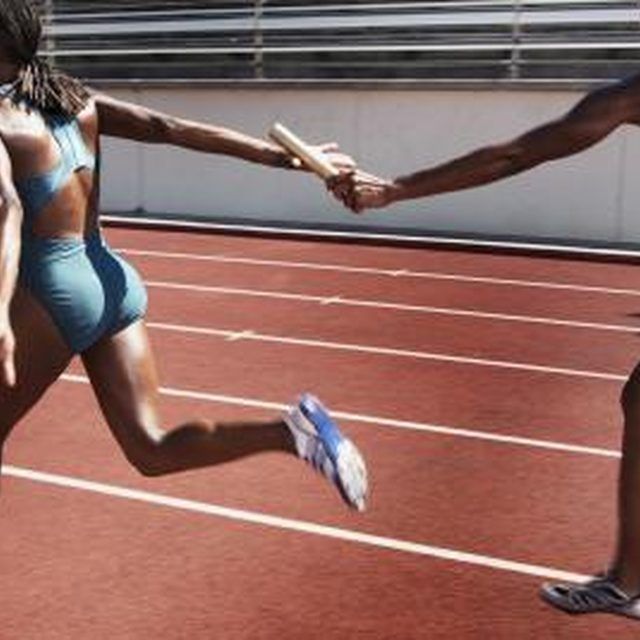 Several guests are invited to the site. The host turns on the music from the film, and you need to repeat the dance that was danced to it as accurately as possible. The winner is the one to whom the guests applauded the loudest.
Help! It's okay if one of the guests did not watch a certain movie, because he can repeat after other guests. nine0003
Funny performance
For this competition, you need to prepare cards with scenarios. Several guests are invited to the site, and preferably couples or groups of three people. The task of each team is to dance some situation from a famous movie or cartoon . The facilitator distributes cards with tasks and gives the teams time to prepare. Everyone dances in turn, and the task of the other guests is to guess what they are trying to portray. There are usually no winners in such a competition, all participants receive prizes and gifts. nine0049
Dance battle
A very incendiary competition in which a large number of guests can participate, up to all participants of the solemn event.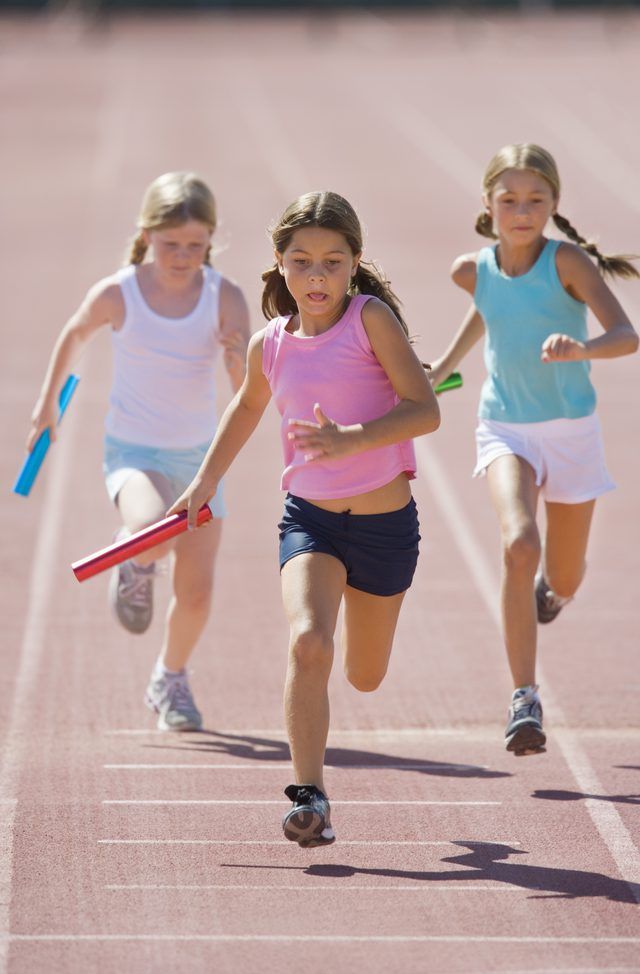 It is better to spend it at the very beginning of the dance block in order to prepare all those present for it . Participants are divided into two teams that compete with each other. For example, men can compete with women.
Teams take turns performing a dance to the same music. In order to warm up people, the leader can show the movements to the teams. As musical accompaniment, it is better to use cuts from short excerpts of famous dance hits. The main thing is that the melodies are incendiary. After each dance, the host announces the winner, which is determined by the applause of the guests who are not participating in the battle, or by the host himself. Of course, all this must be done with jokes so as not to offend anyone. nine0003
What should be avoided?
The same mistakes are often made at different weddings during dance competitions. The first and most common of them is to start dancing with an individual competition. If you put a person in the middle of the hall, he invariably becomes shy .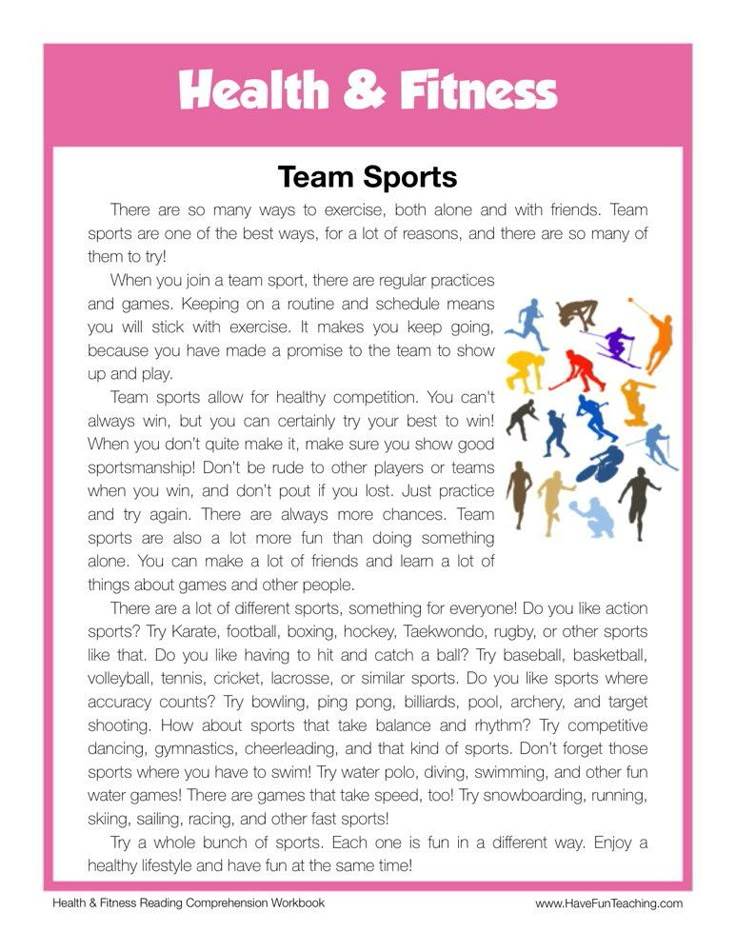 This is felt by other guests, and the atmosphere becomes tense. Therefore, it is better to first hold collective dance competitions, and it is worth calling an individual to the dance floor only when the host has already sufficiently warmed up the audience. nine0049
It's not worth making old people dance either if they don't want to. Of course, many of them do not mind moving, but if you know that someone has health problems, be sure to warn the leader about this.
Important! Sometimes there are too vulgar dance competitions. Both couples and people who do not know each other can participate in them. It's best to avoid spicy contests altogether if you don't want to offend any of the guests. nine0003
Useful video
Conclusion
Are dance competitions necessary at a wedding? Definitely yes.
Put aside all doubts if you think that guests will be shy or unwilling to participate in such events. A professional toastmaster will be able to pull anyone to the dance floor, this will make the atmosphere of the holiday even brighter, more cheerful and incendiary. Even if the guests are embarrassed to dance, they will be charged with emotions from others and in the end they will also take to the dance floor and rock. nine0003
Party dance competitions
Looking for party dance competitions?
Today we have prepared for you a large number of games that your guests will love! Remember, or better yet, write it down!
Fun box
This competition can be run as a fun lottery. Each guest present pulls out a number for himself and keeps it until the start of the competition is announced. After that, according to the "regular" number, he is given a thing from a fun box. For example, a guest who pulls out number 16 receives a baby bonnet.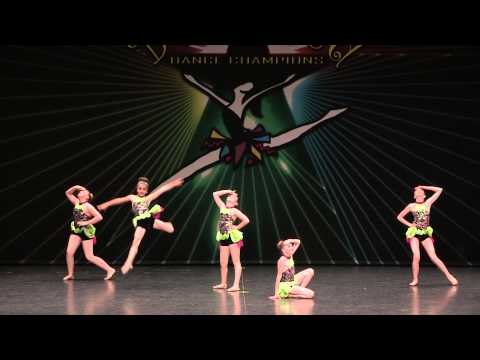 nine0003
The conditions of the competition are simple - during the next dance part, do not take the item out of the box, have fun and use it during the dance. Believe me, you will take many funny photos!
List of items for the fun box: ties, belts, funny glasses and hats, bathing caps, robes, shirts, capes, curlers, various horns (which are used for the new year or sold at the circus) and masks.
Ideal for a party where the audience can be divided into teams of girls and men. If the forces are unequal, divide the guests equally. The girls start the first, exposing a representative from themselves, who must show a couple of movements to the music (for 5-10 seconds), then she calls her partner and he must repeat her movement and show his own. In turn, after a solo performance, the guy challenges the next representative of the women's team to a duel, etc. nine0003
Alternating one after another, each of those present will show their dancing skills.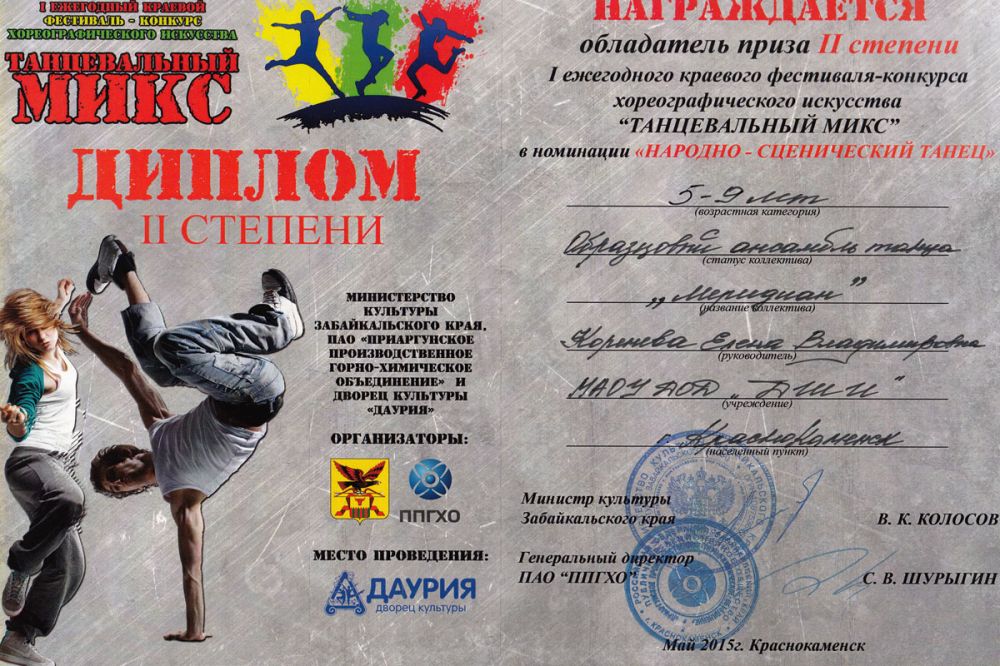 At the end, you can arrange a full-fledged dance department.
Music for contest : Gloria Estefan - Conga, Locksley - The Whip, Five - Everybody Get Up, Quest Pistols - Heat (DJ ED & DJ NICKY RICH RADIO MIX), Tacabro - Taca ta, Lady Gaga Manicure.
People meet, people get lost…
A couple (a girl and a guy) are called to the stage and start the competition with the first dance. After 30 seconds-1 minute of dancing, they disperse and choose any of the guests present as partners. Now we have two couples dancing. After the music stops again, already four people go out to "hunt" :). In a few minutes, all the guests are already dancing on the floor! It is best to create a mix of slow and fast songs. nine0003
Music for the competition: Lounge Cover - The Show Must Go On, Ani Lorak - Light Up the Heart, Lana Del Ray - Young And Beautiful, Vera Brezhneva - Good Day, Ani Lorak - Hug Me Tight, Secret - Spotlight.
Dance Festival
All couples wishing to participate in the competition are selected. The DJ includes a musical mix of various types of music - pop, jive, tango, etc. The purpose of the competition is to dance the most appropriate to the playing music.
For the greatest effect, you can choose a jury that will competently select the winner! nine0003
It is advisable to choose short musical sketches (choruses or characteristic passages) up to 30 seconds long.
Music for competition : The Platters - Sixteen Tons, Matia Bazar - Vacanze Romane, Bump & Stromae - Papaoutai (Samba), Vass - Rowdy Arabia (Victor Niglio Edit), Fergie - A little party never kill nobody, Sergei Prokofiev - Waltz (from movie War and Peace), Lisa Bassenge & The J - Chestra-Perhaps, Perhaps, Perhaps, Carlos_Gardel - Tango_Por_Una_Cabeza. nine0049

Sexy bottle
All those present are divided into two teams - girls and boys - and stand opposite each other.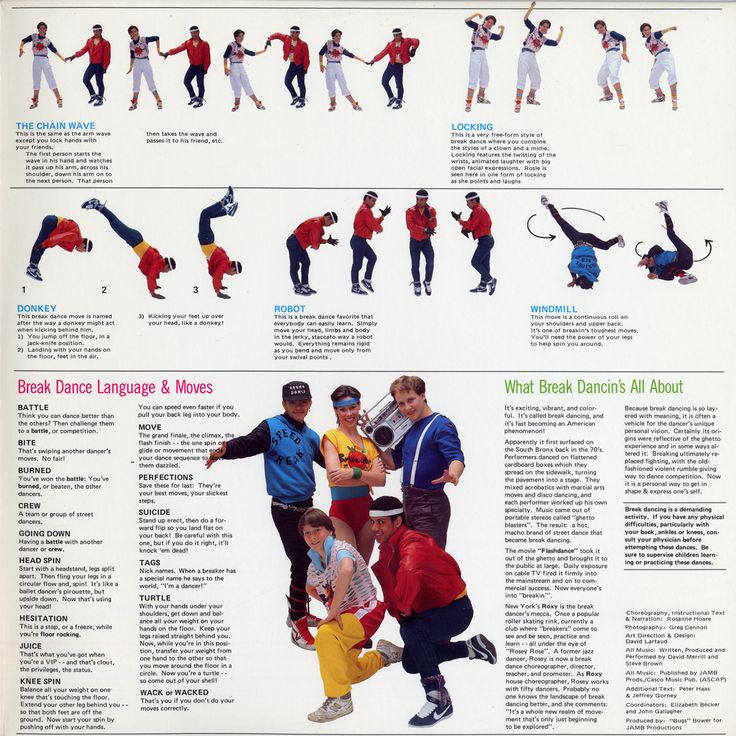 The host gives one of the dancers a bottle, which must be placed between the legs and transferred to a person of the opposite sex during the dance. The purpose of the competition is to make it the most colorful and erotic. The most beautiful couple at the end gets a prize :).
Music for competition : THE HARDKISS - Make-Up, Dr. John – Revolution, Elize – Hot Stuff (Donna Summer cover)
Surprise
Reminds me of the Fun Box. However, in this competition, all those present dance in a circle, passing the box to each other in turn. At one point, the music is muffled, the one in whose hands the box was, chooses one thing for himself and puts it on.
Music for the competition : Elize - Hot Stuff (Donna Summer cover), Shaft - Mambo Italiano
Digital dances
Guests dance on the organized crowd "".