How to remember line dance steps
5 Tips to Help You Remember Choreography
Have you been struggling to remember the moves in dance class? Are your auditions coming up?
Here are some tips to help you memorize choreography like a pro. No more freezing or falling behind!
5 Tips to Memorize Choreography
1. Chunking
Chunking is a memorization technique where you learn something in separate sections, then group the sections together at the end.
We use chunking to remember things like phone numbers, addresses, and even song lyrics.
For example, 678-999-8212 is much easier to memorize than 6789998212.
In your dance class or audition, the teacher will probably teach the routine sections already.
But you can chunk the moves into lengths that work for you, whether this means going 1 8-count combo at a time, or separating the piece into 2 halves.
Chunking is a great tool to help you memorize choreography, but sometimes, you can get stuck between those chunks.
It doesn't matter how well you know each chunk – you have to make sure you're connecting them together seamlessly.
2. Connect the chunks
There's a trick to connect those chunks that we talked about in this video:
Basically, always practice a few moves / counts before a chunk, and even after the chunk.
Although dance choreography is usually taught to 8-counts, the dance is performed to the sounds in music – which don't go by cleanly cut counts.
So don't start and stop your movements according to their chunks.
Blend by transitioning the moves in between them. Because the whole thing is really 1 dance! *cue Drake*
3. Use contexts in the song
As we mentioned in Tip #2, you dance to music.
The choreographer made the routine to music.
‍MUSIC.So, a good way to learn and memorize choreography is to follow... the music!
For example:
Let's say a song / piece goes through the flow of.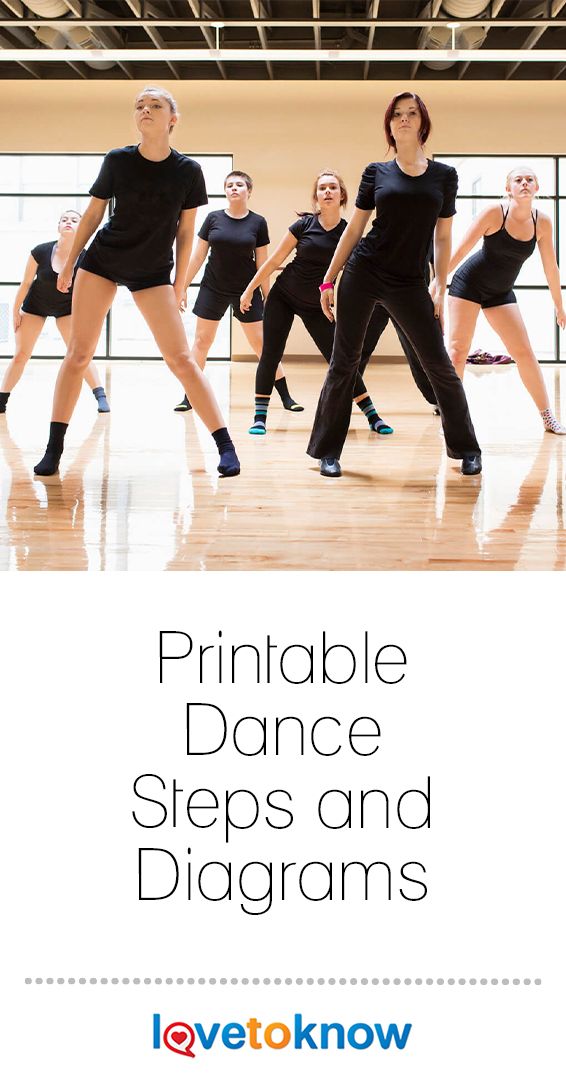 ..slow, melodic intro → UPBEAT, POWERFUL CHORUS → iNtRiCaTe beat kill-off to end
You probably won't start finger-tutting in the first section or forget that you're supposed to do heavier movements in the middle.
We always tell you to listen to the music to catch musicality nuances, so you know what textures you should use.
But you should also listen to simply understand the arc of the song, and how that dictates the routine.
4. Make up your own "personal cues"
In our "What is an 8-count" video, we talked about how dancers use counts to map out their choreography.
Counts are a good skeleton to base your memorization off of, but the numbers don't actually provide a ton of information.
They keep track of the rhythm and quantitatively measure where you are in the piece, but they don't tell you how to dance.
‍So let's get more descriptive than the counts.
Use sounds or actions that you come up with yourself that will actually help you memorize the moves and how you should be executing them.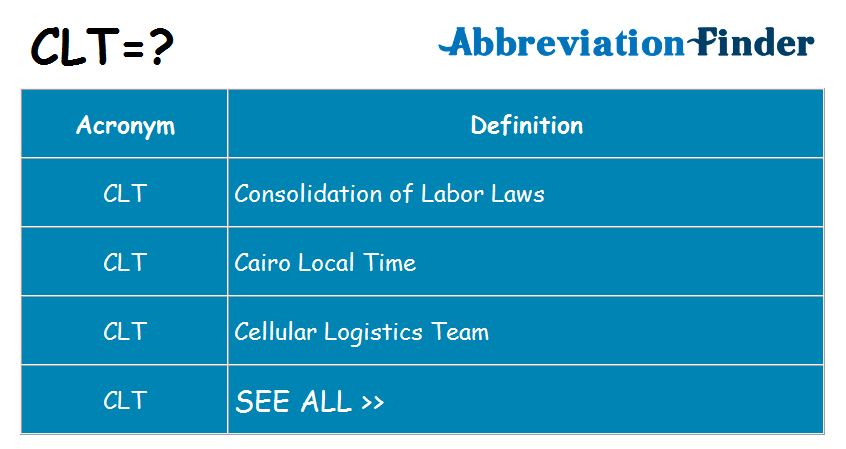 Here are 4 examples of personal cues that you can use:
1. Naming the moves
Count this out loud:
‍"1 and 2 and a 3 and 4"
‍Now, say this out loud:
‍"Right left push, turn around, look dip."
‍The latter gives you the same information as the first 8-count (tempo, when the movements take place) and it ALSO hints at the moves themselves!
I personally find this trick most helpful for footwork.
As I'm learning, I'll memorize choreography as:
‍"Kick ball change, and left and right. Right left right left right, out, together."
2. Snapping
Unlike naming the moves, snapping is more for your body to remember the moves.
I've seen people (Dezi Del Rosario does this a lot) use snaps to mark the points in the moves.
This really forces your body to get to that point while dancing, because you've conditioned it to snap in a certain position.
3. Breathing
Breathing is similar to snapping in that it'll train your body to memorize choreography – use it to remember to slow down or dial back the energy.
You know those pieces where there's a crazy fast combo, then you go into a chill groove???
That sudden drop in energy would look clumsy and out of place, if you didn't breathe through it.
‍Choreographers might even count that part of the choreography using breaths.
Use cues in your own breathing to memorize choreography parts that are more relaxed.
4. Using obscure sound effects
David Lee loves using whatever sound to mark his movements.
No matter how silly they sound 😂
When you use these personal cues, whether it's naming the moves, snapping, breathing, or making up sounds...
‍You're building your own version of the piece that makes sense to you.
‍When you do this, the dance routine feels more natural and easy to remember.

5. Drill the moves into your muscle memory
This is a simple tip, but so important that I MUST mention it!!!!
Repetition.
If you do something over and over again, then your body will start to do it on autopilot.
So drill a section of choreography 50 times if you need to. Heck, do it 100 times!
This way, even when you have a brain fart, your body can simply take over.
...
And
into your visual memory
Yes, doing the dance over and over will help your body memorize it.
But it can also be just as effective to watch it over and over, too.
Take a recording of the choreographer or teacher, or of yourself doing the piece, and let your eyes and mind absorb it.
Use all the tips we talked about in this article as you're watching the piece (not just while learning it).
For example, observe how the movements follow the music (Tip #3) or use counts, snaps, breaths, or noises that make sense for you (Tip #4).
Learning to memorize choreography will naturally get easier and easier with experience.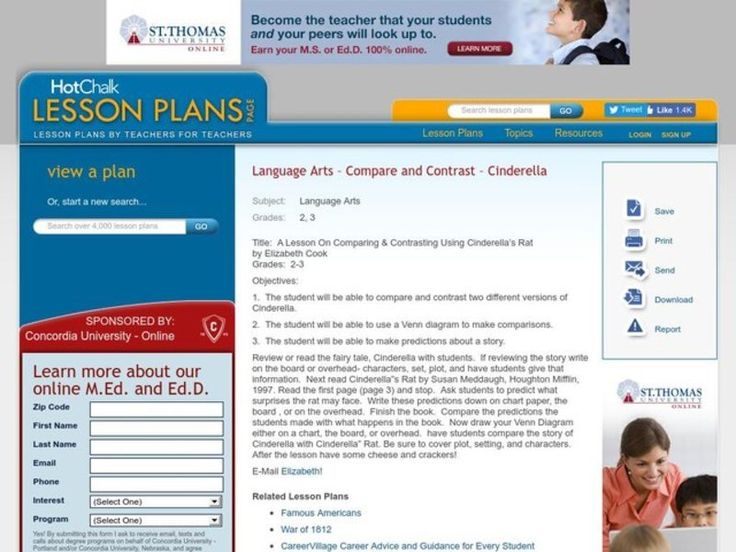 But if you want a quicker and more fool-proof way to remember choreography, put these 5 tips to practice!
Try them out in your next STEEZY Studio class. Sign up here to start for free.
How to Line Dance | Beginner's Guide for 2023
Learning how to line dance is a fun endeavor for you and a friend or group of friends. According to Stanford University, "the health benefits of dancing include stress reduction, increased cognitive acuity and the ability to ward off the onset of Alzheimer's disease and dementia." Along with lifting moods, easing anxiety and improving balance and flexibility, it's just plain fun! You don't even need a partner.
Movies like Sweet Home Alabama, Cool Runnings, Thelma and Louise and even Shrek Forever After feature the fun of learning how to line dance. Who wouldn't want to get in on this social and energetic dance movement?
So what is line dancing and how do beginners get started? From stepping left to turning right, to staying in your own row, learning how to line dance can appear to be an intimidating concept to master.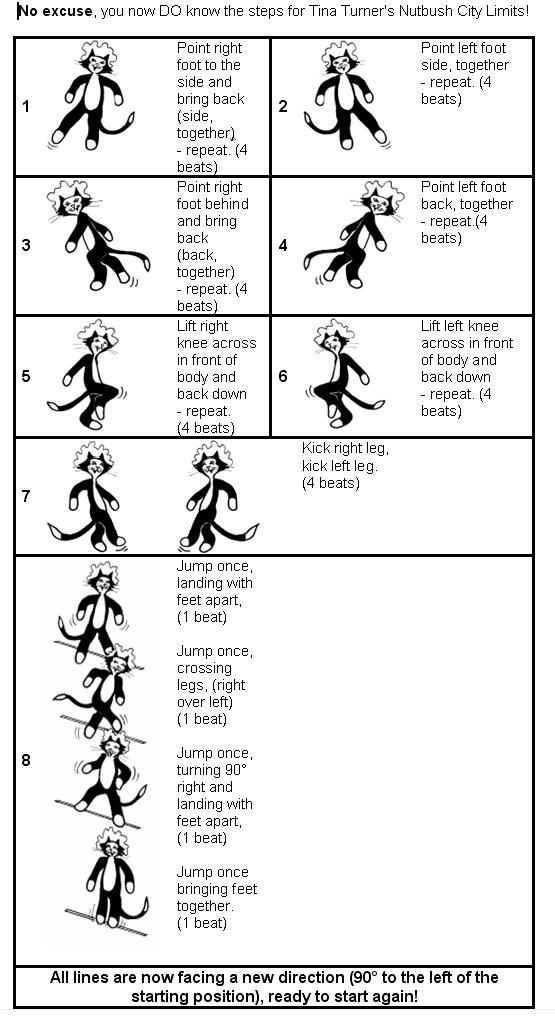 We've compiled an introduction to learning how to line dance that includes its basic steps and what it's all about to help you get on the right foot (pun intended)!
Jump to Section
Line Dancing Lessons
What is Line Dancing?
Five Basic Line Dance Steps 
Popular Line Dances
Line Dance Songs
Line Dancing Lessons
Dance Classes
Line dancing for beginners is easy when you book classes with professional dancers. With dance classes in NYC, dance classes Las Vegas or dance classes in Colorado Springs, you can join a group of like-minded beginners for a fun and energetic evening as you learn how to line dance.
Not ready to show off your skills? You can also sign up for online dance classes to attend from the comfort of your own living room.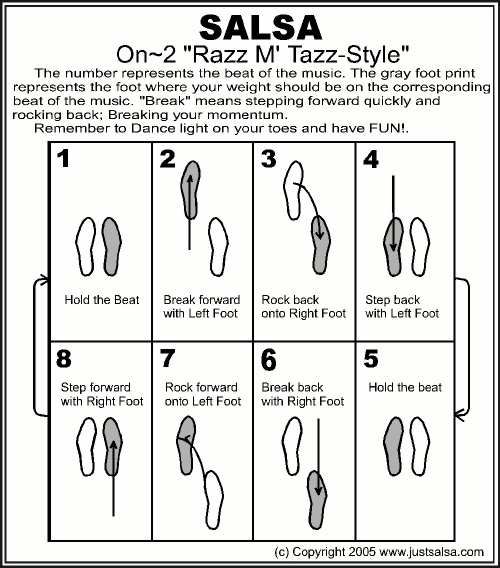 Check out dance classes near you to find the perfect class to learn how to line dance at your own comfort level.
Social Settings
Another way to learn how to line dance is to jump right in there — figuratively and literally! Bars, dance clubs and group gathering places across the country are one of the best ways to learn how to line dance. Line dancing is even done at weddings. While Texas and Tennessee offer a plethora of dance halls, you'll find places all over the U.S. to learn how to line dance. Here are a few:
Wildhorse Saloon in Nashville, Tennessee
The Grizzly Rose in Denver, Colorado
Billy Bob's in Fort Worth, Texas
Ponderosa Lounge and Grill in Portland, Oregon
Robert's Western World in Nashville, Tennessee
Cowboy Country Saloon in Long Beach, California
The Bowery in Myrtle Beach, South Carolina
Pop's Tavern in Baltimore, Maryland
Gilley's Saloon in Las Vegas, Nevada (Sound familiar? The original Gilley's was in Pasadena, Texas and the film site for Urban Cowboy. )
Coyote Joe's in Charlotte, North Carolina
via Canva
What is Line Dancing?
Line dancing involves synchronized movements done in unison to choreographed steps. Dancers line up in rows facing in the same direction (though it can also be done facing each other). Each movement (whether it's a step, hip movement or a wobble) is timed to the music.
Line Dancing History
Line dancing may seem like a fairly new dance, but it goes back to the 1920s with the Shim Sham. In fact, African, Native American and European cultures have histories of dance styles like line dancing. New generations add movements, steps, songs and style to add on to the genre, making learning how to line dance an ever-evolving sport.
Country Line Dancing
The style became more mainstream and widely popular in 1992 with Billy Ray Cyrus' "Achy Breaky Heart." Everybody and their brother wanted to learn how to line dance to country music! The song filled up country line dance saloons and bars with cowboy hat, boot and denim-wearing dancers of all ages.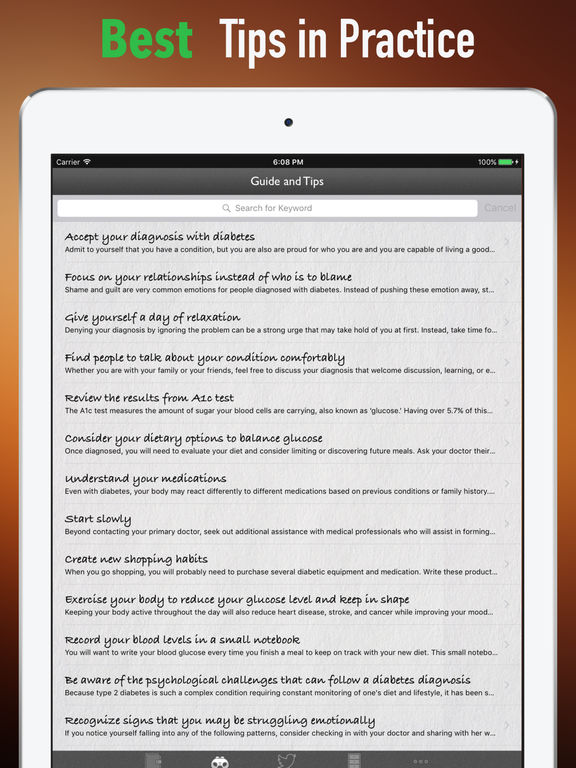 This is probably the scene most visualize when they think of line dancing. And, while it has evolved from traditional country line dances like square, round and folk, the wonderful thing about the genre is that anybody can learn how to line dance.
Line dancing has millions of combinations of steps, combined with walls, so this is one dance where you can grow skills and movements the more you practice learning how to line dance.
Steps and Touches
As you get started learning how to line dance, the most important aspect is figuring out steps. A step is when you change your weight. A touch is when you don't change the weight (this is mainly used to change directions).
Put basically, there's a step for each beat in 4/4 time (four steps over four music beats). To time your steps, count from one to eight or do a count of 1, 2, 3, 4 – 1, 2, 3, 4.
Walls
When learning how to line dance, keep in mind that formations have either one, two or four walls.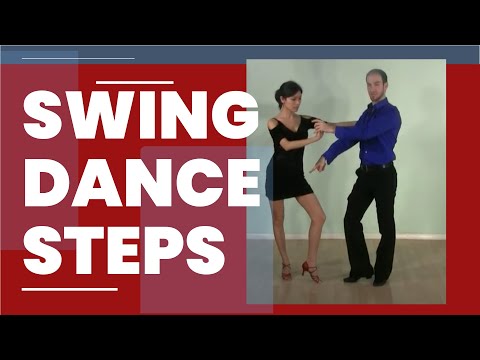 A wall refers to the direction that the dancers are facing (think of it like they're forming a wall/barrier). With one and two wall versions, dancers are always facing the front and back walls.
One-wall means everyone faces the same direction when performing steps. Two-wall is when, at the end of each dance sequence, everyone turns 180 degrees. Then, they begin again facing the back.
Four-wall is the most difficult, especially when you're just beginning to learn how to line dance. At the end of the steps, everyone turns 90 degrees and proceeds facing one of the side walls.
Throughout the dance, dancers finish and start again by facing a new wall. When you're first learning how to line dance, it's best to stick to the basics and add on as you get accustomed.
via Canva
Five Basic Line Dance Steps
While it's seen as a group effort, you can learn how to line dance alone, which makes it terrific for line dancing for beginners to practice right at home.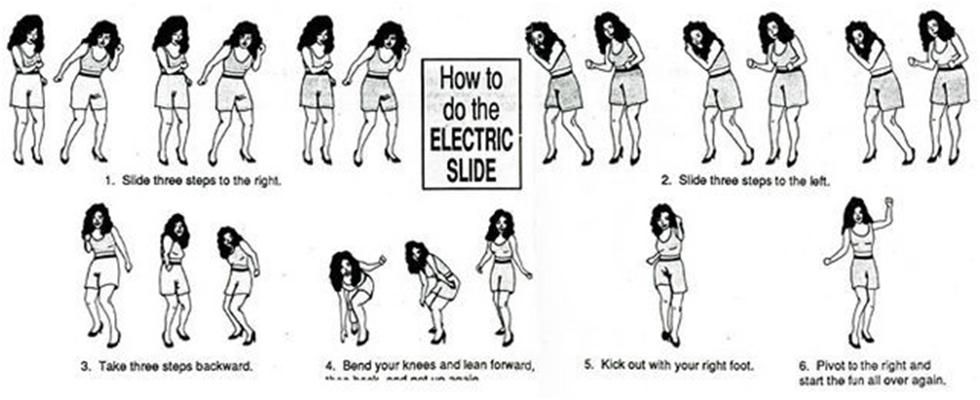 You just have to learn some basic counting, combined with the steps and you're ready to go. Accurate timing and the proper foot placement are the key things to remember when you learn how to line dance.
So, what are the five basic steps in line dancing and how do you do them? By becoming familiar with the five basic line dance step names listed below, you'll have a great headstart for your first official line dancing lesson.
1. Grapevine
The grapevine is a continuous traveling step that goes to the side with crossing behind and/or in front. It involves a three count move to either side. On the fourth count, you have the option of a brush, kick or scoot.
2. Weave
A weave is the same as a grapevine but with four counts.
3. Scoot
A scoot, as the name implies, is a slide of the weighted foot in a forward, backward or sideways motion. The opposite leg is raised with a bent knee.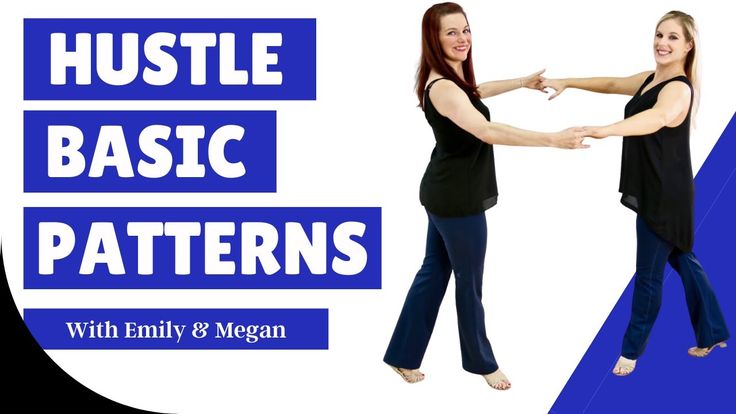 A scoot can also be done with weight on both feet.
4. Brush
A brush is when the free leg swings forward or back as the sole of the foot brushes the floor.
5. Kick
A kick is a leg lift movement in any direction. Don't completely straighten the knee.
via Canva
Popular Line Dances
When it comes to learning how to line dance as a beginner, it is best to start with some of the easiest line dances. You may be familiar with popular dances, such as the Cupid Shuffle or the Electric Slide, which often play at weddings or other dance events. You can learn how to line dance these hit numbers in no time!
The Cupid Shuffle
The Cupid Shuffle is one of the easiest line dances for beginners learning how to line dance for the first time. The song tells you just what to do! "To the right, to the right, to the right…to the left, to the left, to the left..."
Take eight side steps to the right (last step is a touch step)
Next take eight counts to the left
Then eight heel steps in place
Last, do eight counts of stepping in place and turn ¼ to the left
You'll now be facing a different wall and you'll then repeat the same steps
Cowboy Boogie
Take a grapevine step (step to the side, step behind, step to the side) to the right
Do a hitch (knee up) move at the end
Repeat this same step and hitch to the left
Next, a step forward with a hitch
Another step forward and hitch
Step back for three counts with a hitch at the end
Then "boogie" with hips (this means to do a small hip movement forward and back)
Then turn ¼ to face new wall
Repeat steps facing the new wall
via Canva
Line Dance Songs
There are a variety of different choreographed songs within the line dancing genre.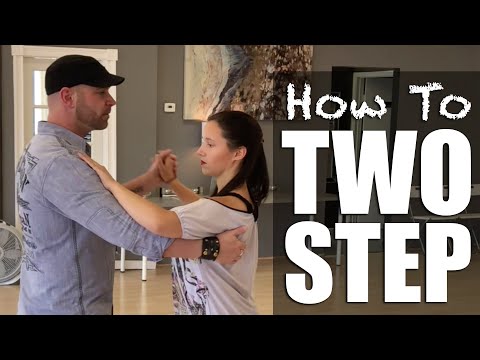 Not all songs are performed to the same steps, which may make it more difficult, but certainly gives it a unique advantage and lots of fun steps to learn.
Steps are usually choreographed to a specific song, which then becomes the name of that routine. Some popular ones include: The Stroll, the Cowboy Boogie, the Electric Slide, the Achy Breaky Heart, the Macarena, the Cha-Cha Slide, the Cupid Shuffle and the Wobble.
When learning how to line dance for beginners, try "Two-Step" (by Laura Bell Bundy featuring Colt Ford). This is not to be confused with the two-step partner dance.
The Electric Slide and Cowboy Hustle (done to Vince Gill's "What the Cowgirls Do") are beginner line dances to try. "Watermelon Crawl" (Tracy Byrd), "My Maria" (Brooks & Dunn), "Cha Cha Caliente" (Jennifer Lopez) and "Rockin' the Wagon Wheel" (Darius Rucker) are more on the beginner-moving-into-immediate side.
Popular Line Dance Songs
"Boot Scootin' Boogie" (Brooks & Dunn)
"Achy Breaky Heart" (Billy Ray Cyrus)
"Watermelon Crawl" (Tracy Byrd)
"Any Man of Mine" (Shania Twain)
"Man! I Feel Like a Woman!" (Shania Twain)
"Macarena" (Los Del Rio)
"The Loco-Motion" (Little Eva)
"Gangnam Style" (PSI)
"Old Town Road" (Lil Nas X featuring Billy Ray Cyrus)
"Cupid Shuffle" (Cupid)
Electric Slide (done to the song "Electric Boogie" by Bunny Wailer)
"Hoedown Throwdown" (Miley Cyrus)
via Canva
When it comes to learning how to line dance, the best piece of advice is to just have a good time.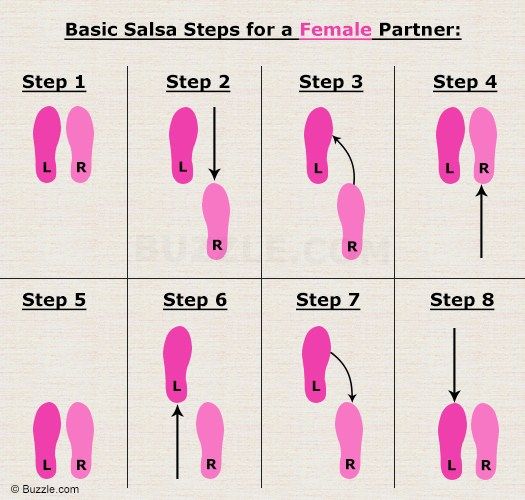 You don't even have to be a country music fan with all the pop, salsa and jazz-inspired line dances out there! Once you've gotten the steps down, you can put your own spin on what you do in between. Add some funky hip, torso or hand movements to shake it up!
Whether you're learning how to line dance by taking line dancing lessons or joining a dance at a club, party, wedding reception or other event, you'll be among like-minded dance enthusiasts as you learn how to line dance. You'll be line dancing like a pro in no time!
For even more creative ideas and inspiration, check out other experiences happening on Classpop!
Related Articles
A Beginner's Guide to Bachata Dancing
A Beginner's Guide to Cumbia Dancing
How to Belly Dance (With Confidence!)
How to Slow Dance With Style
How to Salsa Dance Beginner's Guide
How to Swing Dance: A Beginner's Guide
Levels and ethics of line dances
About the main elements of line dances.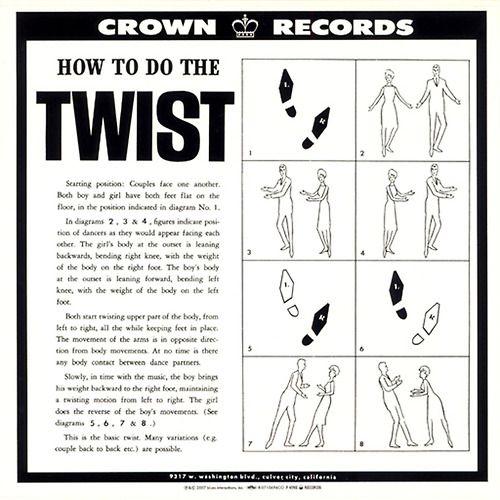 Dear ladies! In the previous article, we learned with you that line dances are dances with an ancient history. Dance - uniting different styles of music and providing an opportunity to express yourself without a partner. But before diving into the beautiful world of dance, I'll tell you about the levels of line dancing and the etiquette that real dancers follow.
As in any other styles, both in dances and in linear ones, there are levels, levels that allow you to evaluate the knowledge of a dancer and, accordingly, choose one or another type of dance, so to speak, to create a balance between the dancer and the dance.
And so, the first level in line dancing is called beginners. The very first level, when the dance uses the simplest movements, no syncopated steps, breaks in the melody, or any complex elements. Dancers learn the so-called elementary steps, which help them feel comfortable, help them feel the rhythm and, ultimately, help them perform dance movements in a balanced way.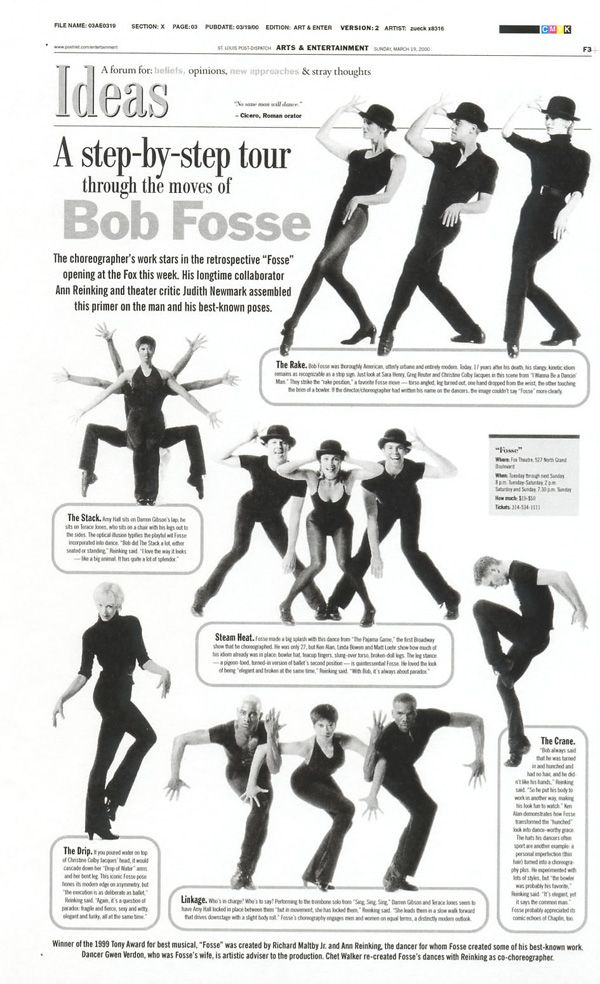 Beginner/Intermediate - the second level of line dancing, in which dancers perform simple dances, but using hand and body movements, as well as facial expressions, to express feelings and emotions.
Intermediate - third level. The dance becomes more difficult. Dancers begin to use different variations of the same dance, syncopated movements, breaks in rhythm, pauses and delays.
Intermediate/progressive - fourth level. Dancers begin to perform difficult dances, use syncopated dance steps, breaks in rhythm, body weight transfer, unusual positions, stretches. The dance begins to divide into parts - A, B, C (sequences).

And the last level is progressive. The most difficult level is the execution of complicated steps, their combination, the use of a non-standard score. The dance does not end, the steps throughout the song are not repeated. Only the dancer himself knows when to finish a set of elements and move on to another. At this level, the dancer uses the movement of the hands, the movement of the body to a large extent, and also expresses his individual style and features of plasticity.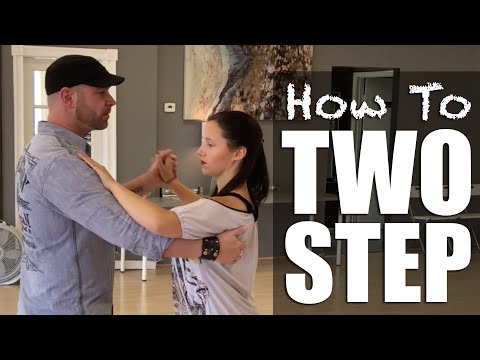 Dancers of this level feel comfortable and free in their performance and movement.
Whatever level a dancer is at, they always follow or try to follow the etiquette of line dancing. I will introduce you to him.
In order for the whole team to harmoniously merge in rhythm, do not ever stand in dance lines in order to talk. Step aside if you want to share the news with a friend.
Important to remember! What a dance floor for one and all. Try to share it with those around you in such a way as to preserve the main concept of line dance - the line. If the room is crowded with dancers, try to make your steps a little smaller so as not to disturb others.
Don't ever stop if the music is already playing to start teaching someone or explain steps. Find a free spot and continue your story. But remember that you should not move away from the dance floor between the dance lines, it is better to bypass them. If the music has already started, never run to the middle of the line, because all the dancers have already found their place and you can interfere with them.

And most importantly - smile, rejoice and be proud of yourself and what you do.
And so dear ladies, you are ready for classes! But how to make it look harmonious on the dance floor? Here are my nine tips for you:
1. Smile - try to feel free and dance with joy. The expression of your face is very important, as it gives the dance a special expressiveness.
2. Eyes must look forward - do not look down or at your feet while dancing.
3. Posture - do not slouch and chest forward. Imagine that the chest is the center of your body and let it guide your body while all other parts work.
4. Movement of the hands - there are seven positions of the hands. In line dancing, the most important thing is to let your hands move to the rhythm and style of the dance.
5. Dance on the floor - keep your balance. Think about the strength of your energy, centering it down, as if pressing your steps into the floor.
6. Follow the rhythm - listen to the music and try to feel it.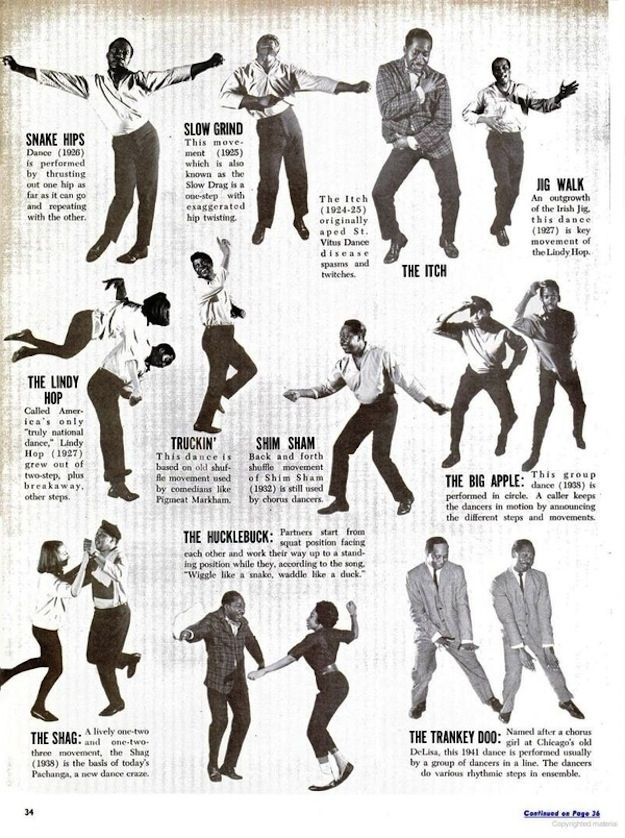 7. Practice, practice - knowing the steps will help you spend more time perfecting your style. Don't look for too many variations on a dance you already know, as it can ruin everything.
8. Gain experience - ask your friends for advice if you feel insecure while dancing.
9. And once again - REJOY!
Today with you we found out how to correctly determine your level in dance, learned the main principles of line dance etiquette and what will help make our dance more expressive. But this is all theory. Shall we get to practice? It's all very simple, isn't it? I'm ready to dance, are you?
Popular Line Dancing - Dance Types
Line dancing, whether lipop or country or somewhere in between, is a great way to get everyone on the dance floor. The most popular line dances are very common requests at wedding receptions and other large gatherings with family, friends and colleagues. While the list of line dances is extensive, you can start by looking at the most frequently requested ones.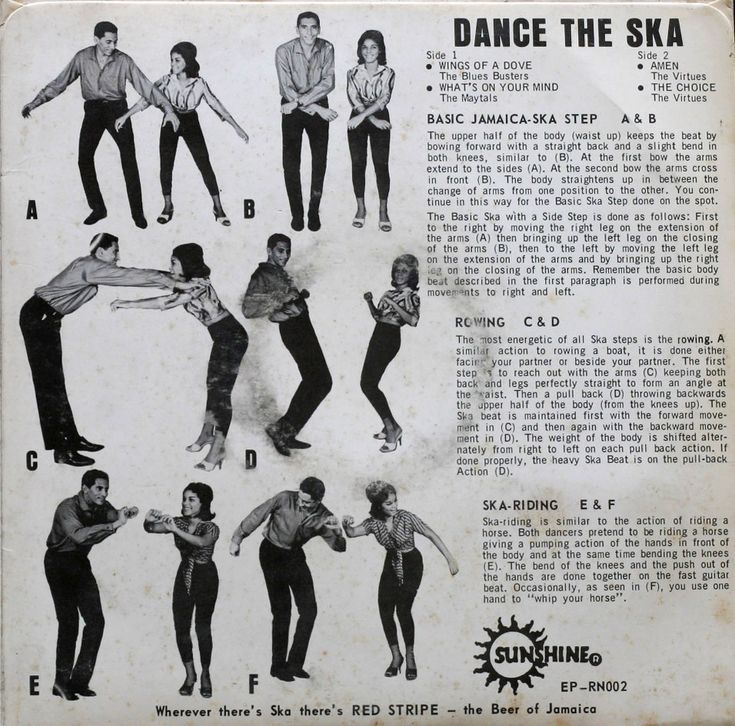 Once you join a group of dancers on the dance floor, you can easily learn new steps for many different line dances.
how long does it take to complete a divorce
Learning Line Dancing
Use these step-by-step instructions to practice some of the popular line dances at home.
Related Articles
Ballroom Dancing Pictures
Flamenco Dancing
Dance Studio Equipment
Electric Slide
The electric slide is one of the most common line dances. The steps are light and the music is slow enough to keep up with even beginners. This dance has been a favorite during high school and junior high dances for several years, and is still popular at wedding receptions and large group events. Click on the image below for detailed instructions on how to perform an electric slide. If you need help downloading printed materials, check out these helpful tips.
Cha Cha Slide
Cha Cha Slide Has a funky rhythm and is easy to learn because the lyrics tell you what to do next. By clicking on the following image you will get full instructions for this fun line dance.
Boogie Woogie
Country Dance Scootin' Boogie Boots are one of the easiest and most common dances. For aspiring country dancers, this is a great place to start. Click on the image for full instructions.
cost of kodak brownie 8mm cinema camera
Other dancing of the total line
The following line dancing are one of the most popular dance genres in the entire spectrum:
cotton eyes Joe
Chicken
Hawki
pushe 9005
Hour
Hoedown Throwdown
Cupid's Shuffle
Random Runway
Some of these dances are not performed in a line, but in a circle.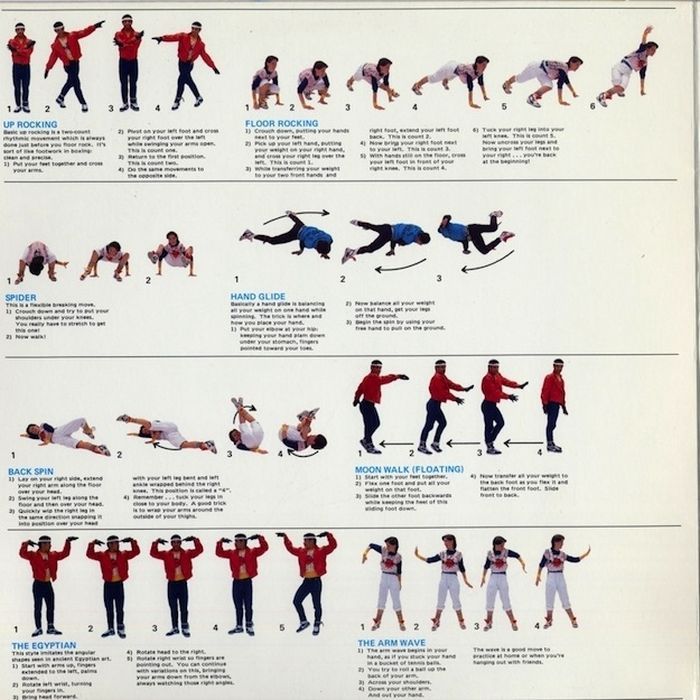 As long as everyone is dancing in the same group and the steps are repeated throughout the song, the dance can be seen as a line dance, regardless of the location of all the dancers.
Tips for students
Inexperienced dancers should remember the following tips:
Don't be afraid to jump in and try.
Once you learn a few basic steps, such as the vine, you'll find it much easier to pick up new combinations.
You can start small. Don't jump into the middle of the most complex, dynamic song of the evening if it's your first time.
If you're attending a country dance night at your local bar or other venue, inquire if there will be a training period at the start of the event. If you repeat the steps at a slower pace, it will be much easier for you to capture all the nuances of the dance.
Instructional videos such as Party Dance can help you practice your steps at home. Watch each piece of dance as many times as necessary and never worry about disturbing others.
Line Dance Variations
One of the reasons many people love line dancing so much is that most dances are very easy to learn. In addition, the repetitive nature gives ample opportunity to practice each dance several times. Although the dances are generally quite simple, there is plenty of room for accents and many regional variations. Once you've mastered the basics, watch other dancers to see what extra steps they add to the routine, such as clapping, arm movements, and extra steps or hip movements. Don't be surprised if you walk into a new dance floor and find everyone throwing in an extra handclap or doing a quarter turn instead of a half turn; Line dancing is all about being part of a community of dancers and enjoying each other's company. Just go with the flow and you'll have a whole new repertoire of moves in no time.