How to praise dance in a black church
The problem with praise dancing
Skip to content
Posted inArchive
by Arlene Jones
A couple of weeks ago I did a column where I questioned the origins of "praise dancing." Growing up in the '60s and '70s, I never heard of it. But when black people started having their own beauty pageants and contestants didn't have a true talent, then they would do an interpretive dance.
That same interpretive dance has now made its way into a lot of churches under the guise of "Praise Dancing." I must admit I am not a fan of praise dancing. For me it equates to those who weren't talented enough to make the cheerleading squad, so they became members of the pom-pon team. Both cheer at the game. But while one is deserving of your attention, the other can happen or not happen and many won't notice the difference.
I asked people to email me about the origins of praise dancing or their thoughts on such. One gentleman's email read as if he'd read my mind. He questioned a church activity that had women in body-hugging leotards covered by flowing dresses (sometimes made of the sheerest of material) while they kicked, turned and thrust their hips to and fro.
On the other hand, I heard from women who enjoy praise dancing. One said, "It adds beauty and deep emotionalism to the service." I was also sent a number of scripture passages that refers to both men and women dancing in the Bible.
So imagine the quandary I found myself in when I attended the program for Garfield Major this past Saturday at Divine Tree of Light Church. As Pastor T.C. Raven sang my favorite song, "Just Put it in Jesus' Hands," I stood up from the pew and began to clap and move about. My elations could have even been termed "dancing." So does that make me a hypocrite? I had to question myself.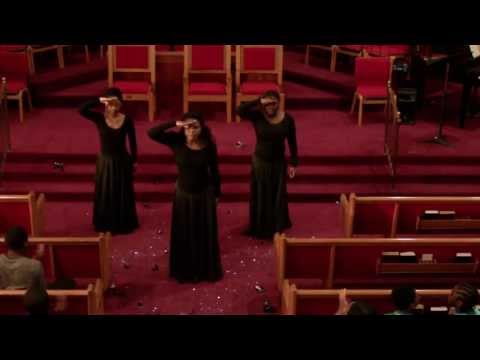 After giving it deeper and even more introspective thought, I still don't like praise dancing. The reason? When one gets the spirit of the Holy Ghost, it is done with spontaneity. It is not planned. Or choreographed. It just happens. It's kind of like those who get so caught up in the church that they "speak in tongues." That occurrence is not on the church program. It can't be performed.
The same can be said for all those passages from the Bible. Those who danced didn't plan on it. They didn't practice for it. It wasn't in the church bulletin. It was a spontaneous tribute to God that can never be duplicated. Even if it happens over and over again, it is not a duplication. Sometimes it happens in the beginning of the service. Other times at the end of the service. Sometimes it lasts a minute. Other times it can go on forever. But in the end, it is not planned and that is, for me, the defining factor on dancing in the church. For when one has to have rehearsals to learn the steps and movements, then is it really dancing to praise God or dancing for the entertainment of the congregation?
Singing is a God-given talent that people use in church to offer their talent to God.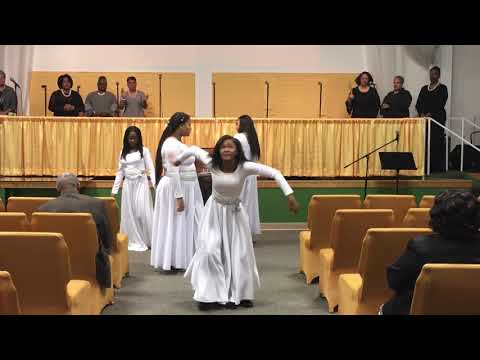 Where is the talent in praise dancing? One auditions for the choir. Do they audition to praise dance? And given the timeframe when the Bible was written, the interpretation of dance back then could be a simple hop and skip as opposed to the leg-thrusting and arm-waving that I've been seeing as I watch the praise-dancing segments that were posted to YouTube. And is there really choreography involved when the same hand movements are used over and over again? I wonder how many of the young girls, who are the predominant ones doing praise dancing, would be willing to put forth a concerted effort into formal ballet training? You know the kind where your feet hurt and bleed from being on your toes and your legs muscles cramp from the constant reaching for perfection?
Lastly, I've got to get some answers on another dance that is now becoming popular in black churches. That is the tendency to have black people performing as "mimes" in whiteface. Can anyone besides me see the hypocrisy in our getting mad over white people in blackface, then put the exact opposite in our churches as an acceptable form of entertainment?
www.
arlenejones.blogspot.com
More churches are choosing to choreograph their worship
Search for:
Sort by Relevance Newest first Oldest first
Abu-Taleb, Hatch resign from West Sub governing board
Starbucks coming to West Side
West Siders settle on plan for redeveloping Mars factory
Garfield Park Conservatory fundraising for Children's Garden renovation
Fundraiser launched for family of 7-year-old killed by stray bullet
Search for:
Sort by Relevance Newest first Oldest first
The History Of Church Praise Dancing (with special focus on African American church praise dancing)
Edited by Azizi Powell
This pancocojams posts presents three online excerpts and one complete newspaper article about the history of praise dancing,  with special focus on African American praise dancing.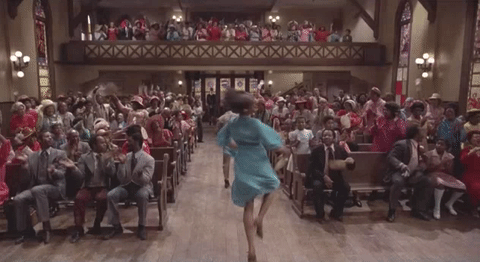 The content of this post is presented for historical, cultural, and educational purposes.
All copyrights remain with their owners.
Thanks to all those who are quoted in this post.
-snip-
Click the "African American praise dancing" and "Black Gospel mine" tags below for more pancocojams posts on this subject.   
-snip-
Click https://pancocojams.blogspot.com/2021/12/reasons-that-baptists-and-some-other.html for a related pancocojams post titled "Reasons That Baptists And Some Other Christians Gave & May Still Give For Frowning Upon Or Prohibiting Dancing."
****
THREE ONLINE EXCERPTS/ AND ONE COMPLETE ARTICLE ABOUT PRAISE DANCING IN CHURCH
This online material is given in no particular order. Numbers are added for referencing purposes only.
EXCERPT #1
From https://en.wikipedia.org/wiki/Worship_dance
"Worship dance or liturgical dance take on several forms of sacred dance in Christianity and Messianic Judaism, and is usually incorporated into liturgies or worship services.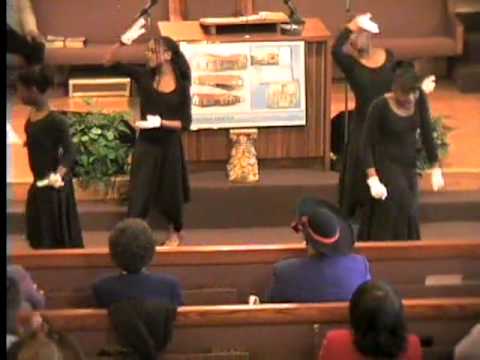 Some liturgical dance was common in ancient times or non-Western settings, with precedents in Judaism beginning with accounts of dancing in the Old Testament. An example is the episode when King David danced before the Ark of the Covenant (2 Sam 6:14), but this instance is often considered to be outside of Jewish norms and Rabbinic rituals prescribed at the time.
Dance has historically been controversial within Christianity. Many records exist of prohibitions by leaders of most branches of the Christian Church, for such reasons as the association of dance with paganism, the use of dance for sexual purposes, and a Greek-influenced belief in the separation of soul and body. Beginning in the second half of the 20th century, and especially following the Second Vatican Council, there was a significant growth in the use of dance in Christian worship. This received a boost from the charismatic movement of the 1970s, which initiated a transition to contemporary worship in many churches.
"...
****
EXCERPT #2
From https://classroom.synonym.com/praise-dance-history-12080860.html "Praise Dance History" by 
Joy Granger [no publishing date given]
"The history of praise dance dates back to biblical times. The first mention of dance in the Bible is in the book of Exodus when Miriam, sister of Moses, took a tambourine and led the women of Israel into a dance after witnessing the parting of the Red Sea. They expressed joy and celebration in their dance after witnessing God's great miracle on their behalf.
Biblical Records
Other Biblical records of dancing occurred after David slew the giant Goliath and the women sang "to one another in dance" (1 Samuel 29:5). King David also danced before the Lord, as he brought the Ark of the Covenant into Jerusalem, recorded in 2 Samuel 6:14 of the Bible. In his writings found in the book of Psalms, King David has many references to dancing as a form of worship to God. One such reference that remains popular in teachings today is "Let them praise his name in the dance: let them sing praises unto him with the timbrel and harp" (Psalm 149:3).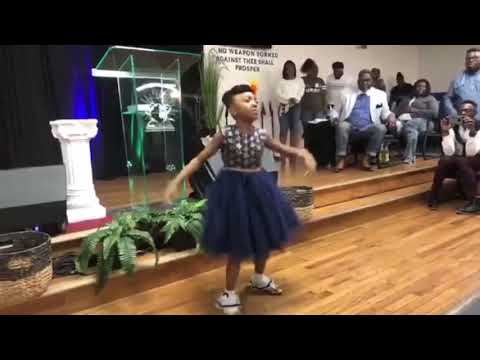 The New Testament gives just a few direct references to dance. However, deeper studies into the original language of the New Testament suggest more references to dance than originally thought. Closer examination of the Aramaic language which Jews spoke, reveal the word for 'rejoice' and 'dance' are the same, in such references as dancing and leaping for joy (Luke 6:23) as well as 'dancing in the Spirit' (Luke 10:21).
 Signficance
During the first 500 years of the Christian church, praise or liturgical dance remained an important part of church gatherings, due to its Judeo-Christian traditions. Christians were accustomed to celebrating in dance at worship and festivals because of the Hebrew traditions of dance.
Later Developments
The history of praise dance takes a dramatic change during 16th and 17th centuries. The Roman Church organized the movements of the priest into something more "formal." By the 18th century, praise dances became scarce in the churches, with the exception of the Shakers where religious dance remained part of their worship.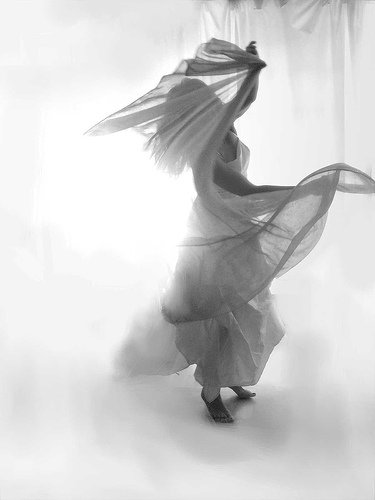 […]
Contemporary Praise Dancing
With the renewal of the church in the twentieth century, dance began to find increasing acceptance in the worship services of the church again. It has a rich and biblical tradition. Dance offers a range of forms and expressions in worship, from carefully choreographed dramatic presentation to the spontaneous worship and celebration of individuals and congregations of all ages."
****
EXCERPT #3
From https://obsidiantea.com/praise-dance/ "What Is Praise Dance?"
December 13, 2018/Black Culture
…"Black church is a unique experience that is totally unlike white American church. It's something that influences us all even if we aren't Christian. It's a major cultural touchstone and having left the church a few years prior this was my first time seeing praise dancing, specifically Mime. I attended an older church and so we had more singing than dance.
Praise Dancing became popular in the 1970s in the Black community as another way to express love and worship towards God.
In Black culture the arts have always had a relationship with the church and many of us get our start there. It was only right that at some point, a specific style would emerge just around worship and dance.
It's also known as Liturgical, although seemingly no one outside of acedemia really calls it that. It's the idea of mixing dance and worship and has been around in some form or another for likely as long as worship has been a thing. But, for Africans Americans there was an issue. You guessed it? Slavery. As Africans were stolen to the Americas, and many of us lost family members and traditions, we settled here to find that dance was not allowed. Or at least our dances, weren't.
In many African cultures, dance and ritual were one in the same. When we were brought over, we were stripped of our religion and in time our dance. It was only once some people decided to convert us to Christianity that we found a work around. We were allowed to dance if we adhered to some rules, such as not crossing the feet.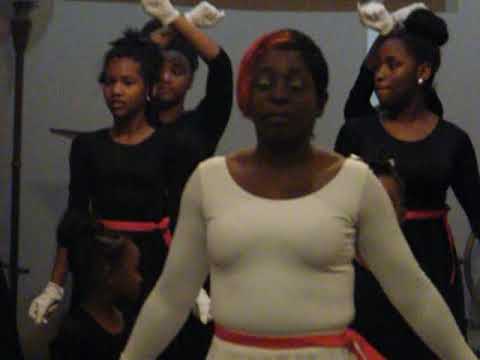 In time it was the rituals and cultures of Africa that were hidden under the guise of Christianity. It became mixed and what we think of as Black church today.
Praise Dancing Today
So, today Praise Dancing tends to incorporate a few different styles of Black dance. Some common stylings are modern, jazz, hip-hop and Caribbean dances. It's said this was the influence of the Alvin Ailey choreography Revelations. Other big influences were the Arthur Mitchelle Dance Theater of Harlem and the Sacred Dance Guild. It's created a style that is expressive, and choreographed. Some styles tend to be divided along gender lines, but it is avalible for anyone to do and perform as an expression of worship. Obvisiouly it's most easily found in church although some Black talent shows will often feature it too.
Additionally now there have been some subcultures formed. Mime is a big one. It leans less on modern and more on performing the song with lip syncing and gestures. This really came out of the 1980s and started with K&K mime and has since become an amazing subgenere.
There is also Krump. And high energy expressive style that was originally praise dancing also. It comes out of clowning and was considered too raw, so it's creators developed their own style. It's since then develop into something amazing and has it's own off shoots."…
-snip-
That post includes several video examples of Black American praise dancing. Unfortunately, most of those videos are no longer available.
****
COMPLETE ARTICLE #4
From https://www.nytimes.com/2002/06/02/arts/dance-stepping-and-stomping-in-an-old-time-gospel-mood.html "Dance Stepping And Stomping In An Old Time Gospel Mood; June 2, 2002
"FIFTEEN boys and girls from the step dance team at Junior High School 231 in Springfield Gardens, Queens, were chatting in the back of the school auditorium. When Lamont O'Neil, the team's director, announced that he was ready to start rehearsal, they took off down the aisles, hurriedly tucking their white shirts into their pants and skirts. Forming a circle onstage, they bowed their heads and joined him in a prayer, as they always do before a rehearsal.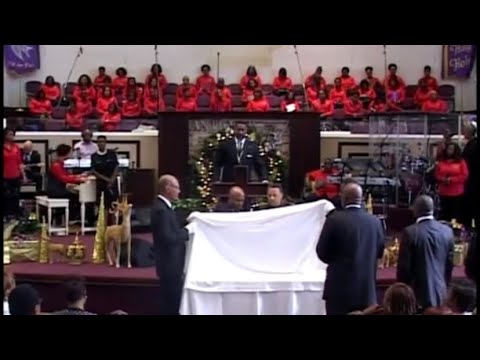 ''How was your weekend?'' Mr. O'Neil asked.
A girl answered, laughing, ''Groovy.''
That was the last bit of levity for the next two and a half hours as Mr. O'Neil, a combination of drill sergeant, choreographer and big brother, put the team through its paces. To the hip-hop beat of the gospel singer Kirk Franklin's ''He Reigns,'' the youngsters, in three lines, ran through their routines in rapid-fire movements, slapping their hands on their hips, stomach and legs, crossing and recrossing their arms. Later the dancers chanted, ''We are the children of righteousness,'' imbuing their stepping with a spirituality.
Mr. O'Neil and his team were preparing for the competition that will take place today at the Hammerstein Ballroom in Manhattan as a part of this year's McDonald's Gospelfest. Begun by the fast-food chain in several black churches in Los Angeles in 1984, it now travels around the country, this year stopping in 11 cities. In addition to performances by Hezekiah Walker and the Love Fellowship Tabernacle Choir, Vickie Winans and Cissy Houston, it features competitions between choir groups, soloists and Christian rappers as well as those in step dancing and praise dancing, another form of black vernacular dance.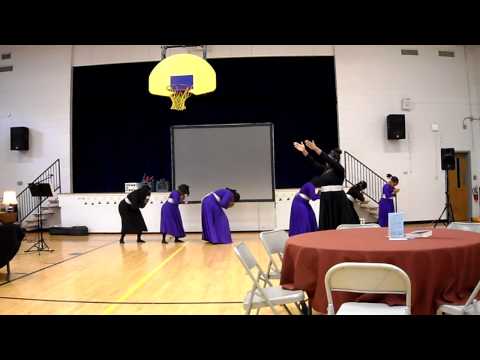 In July, WABC (Channel 7) will broadcast a special with excerpts from the four events held in the New York area.
This brand of step dancing, or stepping as it is familiarly known, is not to be confused with Irish step dancing. Stepping dates to the early 20th century, when black veterans of World War I enrolled in colleges, said Thomas De Frantz, a professor of music and theater arts at the Massachusetts Institute of Technology and the historian of the Alvin Ailey American Dance Theater.
''They wanted to express their blackness through a communal art form of their own,'' he said. ''Inspired by their military training, they brought to their dances a highly rigorous, drill-like component and combined it with elements from other black dances, just as today steppers often add hip-hop movements.''
Stepping quickly took off in black fraternities and sororities, becoming an integral part of the initiation, with students holding fierce contests to demonstrate their originality.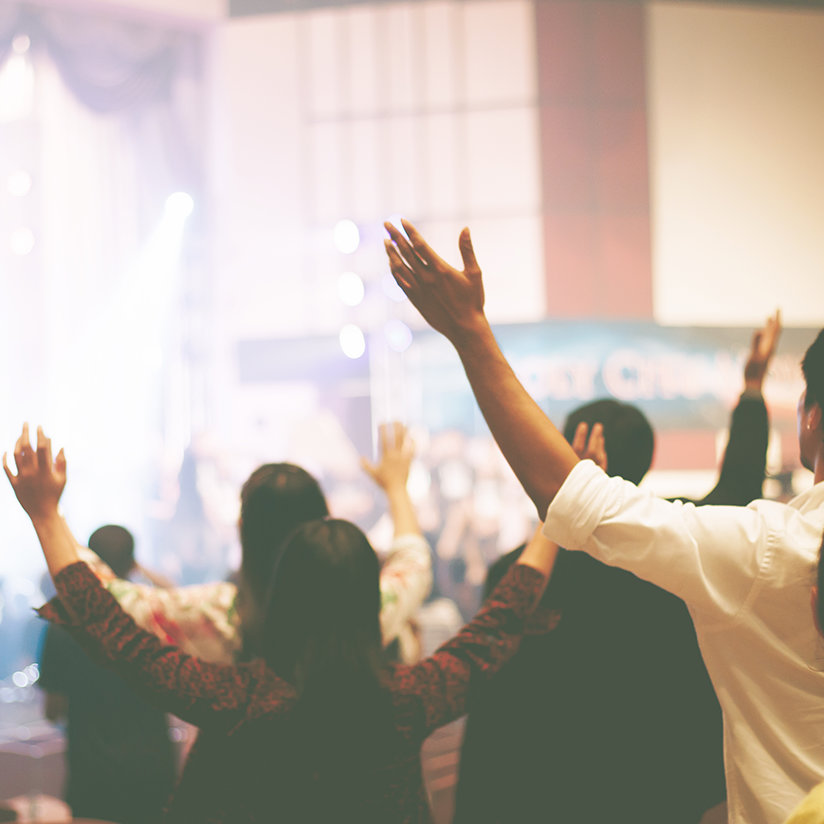 Spike Lee's 1988 film ''School Daze'' brought stepping to a wider audience.
Like much African-American music and dance, step dance relies on improvisation, call and response, complex meters, propulsive rhythms and a percussive attack. Since it resembles the gumboot dance of South African miners, some people theorize that it came to the United States directly from Africa, but Mr. De Frantz said the two forms simply share African movements.
Stepping can vary from the sexually suggestive to the reverential, and until recently step teams were segregated by sex.
PRAISE dancing began in Baptist churches in the late 19th century, a descendant of the ring shout, a religious dance of West African origin. Traditional praise dances are performed in a circle or as processions, sometimes accompanied by bugles and drums, with the performers carrying flags and banners. In contemporary praise dancing, participants, often in an ecstatic state inspired by their belief in God, determine their own movements.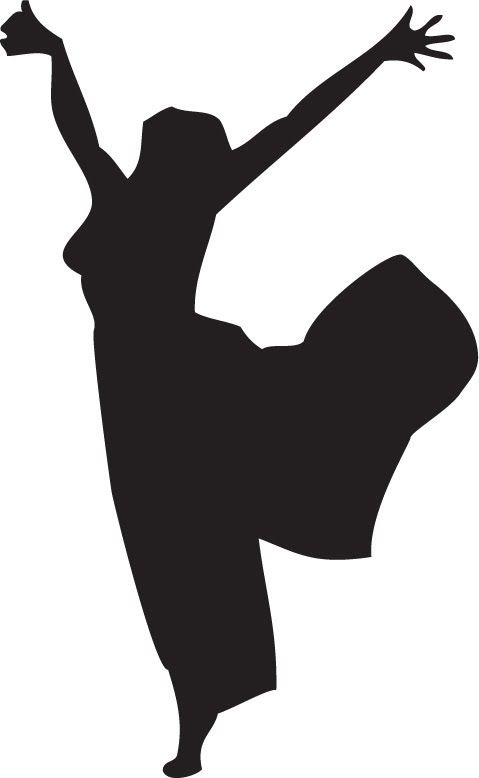 Ailey used elements of it in his masterpiece ''Revelations,'' as did Talley Beatty in his work ''Southern Landscape.''
Praise dance has recently developed a lively second life as a highly choreographed concert dance, and along with step dancing has become popular with community organizations as well as church and school groups. Curtis Farrow, a Gospelfest producer, said, ''There's been an explosion of interest among Hispanics, Asians and whites, who now make up 25 percent of the audience at the tri-state events.''
Like Mr. O'Neil's 231 Step Academy Team, Michael Gary's Acrodanse Theater Company, a modern dance troupe from Perth Amboy, N.J., that performs praise dance, was a champion at last year's McDonald's Gospelfest and will be returning this year to defend its title.
Before a recent performance at the Nicholas Musical Center at Rutgers University in New Brunswick, N.J., Mr. Gary, 41, talked about praise dancing, which he first saw as a child at his grandparents' church in Virginia.
''I use gestures and movements I recall from that time in my choreography,'' he said. ''There's never any set style or technique in praise dancing. It's about worshiping God in your own manner.''
To a recording of John T. Kee singing ''Praise Him,'' Mr. Gary and his 15 dancers, who range in age from 10 to 25, walked gracefully onto the stage. The female dancers wore brightly colored dresses, the male dancers white shirts, dark pants and vests. The subdued opening gave way in minutes to jubilation, as the dancers swirled about the stage, leaping and turning with their arms outstretched in gestures of worship.
''There are some elements of ballet and modern dance in the piece,'' Mr. Gary said later. ''But basically it's jump and shout, old-time, foot-stomping religion. There's nothing like it.''
Mr. O'Neil, 33, also sees a power in liturgical dance. He started stepping as a graduate student at Pennsylvania State University and gravitated to the secular variety that was popular on campus.
Now he teaches a more religious form to his students.
When he started teaching at School 231 in 1993, he said, ''I saw the crises for the kids -- the temptations of the street and the lack of direction.'' A year later, he formed a stepping group, Nubian Gents, as a way to promote discipline and self-respect among the students. Today that group tours Africa, Asia and Europe. ''If these kids hadn't joined that team, a lot of them would be in gangs,'' he said.
A half hour into the rehearsal, Mr. O'Neil asked his young charges, ''Need a break?'' They sank to the floor in exhaustion. Gospelfest rules stipulate that routines can only last three minutes. It was going to take a lot more rehearsing to get theirs down to that.
''I don't mind the work,'' said one team member, Jeffrey Princivil. ''It helps keep all the negativity around me out of my life.''
A version of this article appears in print on June 2, 2002, Section 2, Page 24 of the National edition with the headline: DANCE; Stepping and Stomping in an Old-Time Gospel Mood"
-snip-
Click https://www.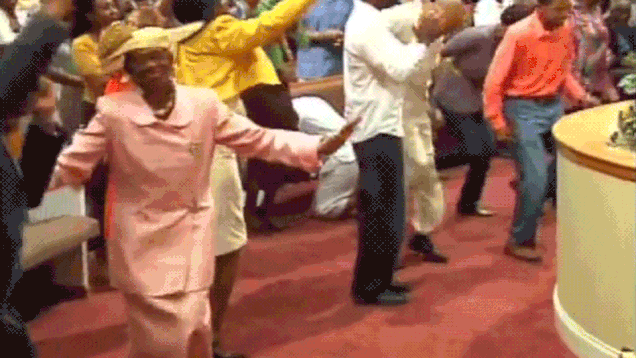 youtube.com/watch?v=MM0xaSsDYUE&ab_channel=GMADoveAwards for a YouTube video of Kirk Franklin's "Reign" that is mentioned in this article.
Click https://www.youtube.com/watch?v=bI0rb37Zb6Q&ab_channel=VIPMassChoir-Topic for a YouTube sound file of  John T. Kee's song "Let Us Praise Him".
This may be the John T. Kee's song that was mentioned in this New York Time's article as ''Praise Him".
****
Thanks for visiting pancocojams.
Visitor comments are welcome.
what blacks do in American churches At least in the "black" churches of America, whose parishioners are entirely American blacks. Why services in African-American churches are more like parties, and you can only leave the temple by raising your finger up, says Lenta.ru.
Anyone who has ever visited an African-American church at least once in his life noted that you will not see such a warm welcome and fun even at the grandmother's jubilee. There is no smell of incense here, they are not asked to keep silence and stand still.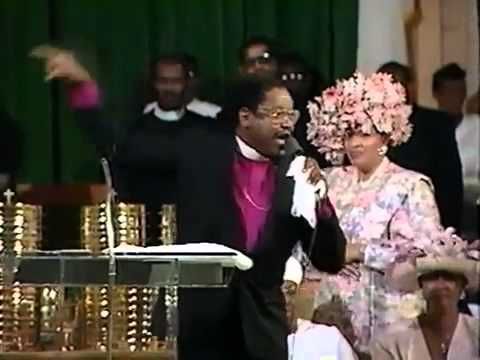 The service in the "black" church is more like a carnival or a holiday, which has long been the subject of jokes. The difference between "black" and "white" churches is devoted to more than one stand-up, blog article and episode in the popular television series.
And if the Protestant church is Protestant because its morals are less severe than in the Catholic and Orthodox ones, then the last service in the "black" church may seem not just strange, but even blasphemous. Indeed, an Orthodox priest during the liturgy will not dare to insert a couple of lines from the new track of Eldzhey or Nikita Dzhigurda into the prayer. For the pastor of the "black" church, during the service, rapping or praying for the new Beyoncé album is a common thing.
However, the "black" church is basically not about fun, songs and dances. African American worship is part of the culture of the black population of the United States, who has known all the horrors of slavery and discrimination, but still finds the strength to thank and glorify God.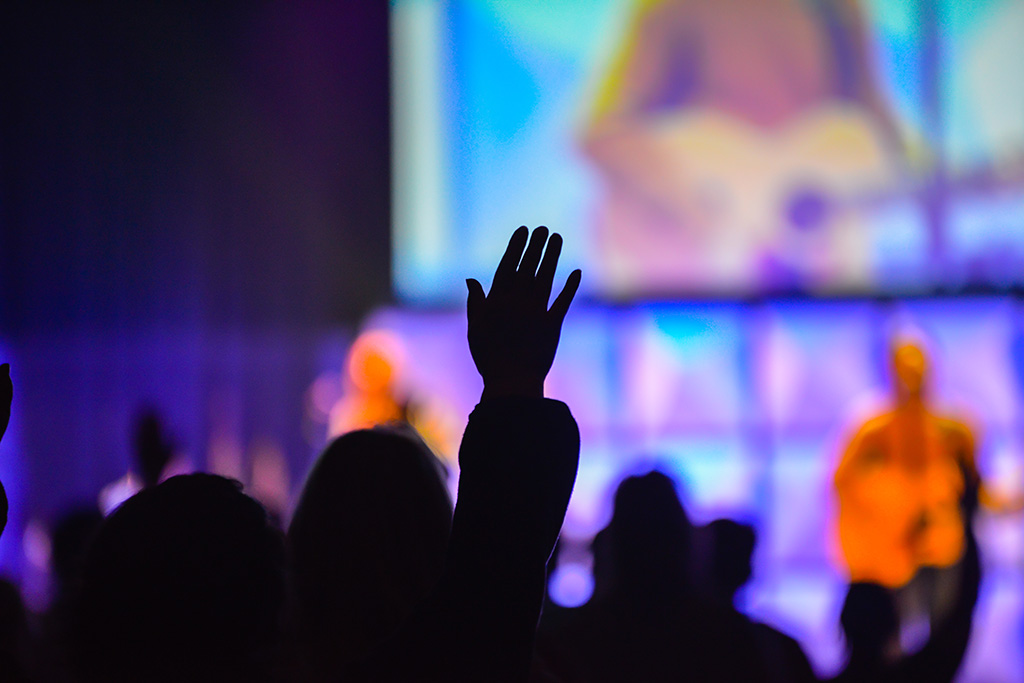 We are here because of faith
By the time Africans arrived in what would later become the United States of America, they had lost much of their culture and spiritual heritage. The reason was either that they were losing contact with their community and ancestors, or the brutal slave system of the early colonial period, which separated families.
According to one version, the Africans have already brought Christianity with them, it was already spread in some regions of Africa. In particular, scientists date the traces of Christian mysticism in the north of the mainland to the end of the 2nd century, and part of the kingdoms in the Nile Valley was already Christian by the 7th century.
This is not surprising, because Africa was one of the first continents to which the teachings of Christ spread. In Matthew's gospel, the holy family flees to Egypt, or "the land of Ham," to avoid the massacre of the infants, and finds refuge among its black inhabitants. That is why black slaves were especially offended by the fact that, oppressing them, white slave owners willingly referred to the Holy Scriptures.
Related materials:
According to the Gospel, Ham, the son of Noah who escaped the flood, was not the most pleasant person. Seeing his drunken father sleeping, he did not cover his nakedness, but went to tell his brothers about what he saw. In Christianity, his act began to be interpreted as a sin - disrespect for the father, rudeness. There are many interpretations of this story, but what matters is how it ended.
Ham's sin was paid for by his son Canaan, and with him all the African slaves. According to legend, Noah cursed his grandson, saying: "Cursed be Canaan; he shall be a servant of servants to his brothers" (Genesis 9:25). It was this line of Scripture that was used as an argument by white theologians - the defenders of slavery.
Related materials:
Creators of evil often used the Bible to justify their actions. However, until the letter of the Apostle Paul to the Galatians, which says: "There is no more Jew, no Greek, no slave, no free man, no man and no woman, you are all one in Christ Jesus," the slave owners apparently did not finish reading.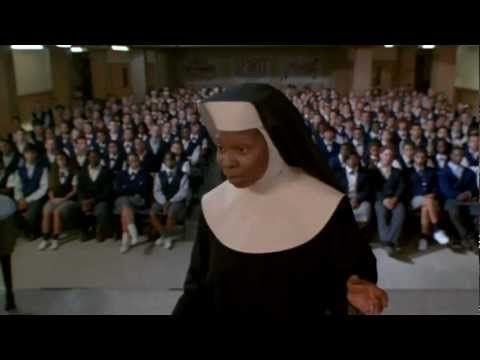 Photo: Lucas Jackson / Reuters
White slave owners quickly forgot that they themselves fled Europe from religious persecution, and therefore, until the abolition of slavery, many "black" Christian churches were illegal. Just like the early Christians, the slave Christians gathered underground in the so-called hush harbors. To coordinate their plans, they used secret codes - in particular, the songs "Steal Away to Jesus" and "Gospel Train" that have become classics of the spiritual culture of African Americans.
Steal Away to Jesus
The church for slaves was not only a place where they could turn to God. Here people could communicate, share news, and, most importantly, get an education. According to the Bibles that the white opponents of slavery passed to the black priests, the slaves learned to read and write.
Rarely in the "quiet havens" were accusations and threats of revenge against the cruel planters. The sermons said that God sees everything, and punishment will follow from him, but for now everyone needs to take care of themselves.
Prayer in a Texas "black" church
Photo: Joe Raedle / Getty Images
A distinctive feature of the "black" church was and remains the language of the sermon, not at all similar to that used during worship in the "white" churches. It appeared because in their sermons the clergy encoded special messages that the slave owner should not have recognized. In addition, the priest during the service needed not only to pray, but also to entertain, enlighten and tell the parishioners about important news, and for such purposes, the usual reading of the Gospel is not suitable.
So the "black" church initially became not only a place of worship to God, but also a haven where slaves could find comfort and justice.
Sing, dance and stay away from whites
The history of the "black" churches is inextricably linked with the movement to abolish slavery. She was a help and support to those who fought for their civil rights. Many famous African American freedom fighters, including Martin Luther King Jr.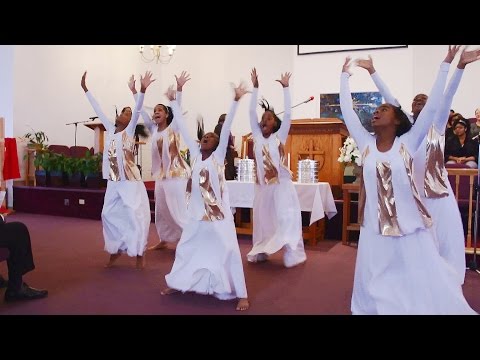 , were priests.
Many of the black civil rights activists in the United States were clergymen: James Luther Bivel, Ralph Abernathy, Claude William Black, and others. The most prominent of these was the Baptist preacher Martin Luther King Jr. He was killed by a sniper on April 1968 years old.
The first united African-American community, the Free African Society, was founded in Philadelphia in 1787. It established contacts with religious organizations in other cities. Five years later, members of the Society began building the first independent "black" church. By this time, a large number of states in the north of the United States had already renounced slavery, and the law did not interfere with them, which cannot be said about the south of the country, where the power of the planters was still extremely great.
Related materials:
Only a century later, in 1865, when the Civil War ended and slavery was put an end to, blacks throughout the country stopped hiding in "quiet havens.
" And yet, former slaves were not allowed into churches on an equal basis with whites: they, for example, had to sit on separate pews. Not all blacks were ready to put up with segregation in the House of God, and "black" churches began to spread rapidly in the United States.
Priest praying
Photo: Joshua Lott / Getty Images
However, the reason for the division was not only segregation and racism, the peculiarities of worship also played a role. The "black" services were held at a completely different pace than the "white" ones. They were distinguished by emotionality, elements of African culture, stories about the suffering of black slaves and a special southern flavor were woven into them. The priest did not just read a sermon, he sang a song of praise to God, and the parishioners sang along with him and supported him with remarks from the audience.
In 1986, to get rid of white influence in African American churches, the National Baptist Convention was organized.
Ten years later, it already had three million black Americans. The second largest "black" Christian organization was the African Methodist Episcopal Church. In the future, the number of such organizations only grew.
Black, run!
Paradoxically, the more influence the "black" churches gained, the more they were oppressed. By the middle of the 20th century, when the black civil rights movement gained sufficient strength, African American churches became a solid social and political base for former slaves.
"Black" churches became a kind of cornerstone of the African American civil society - this important role allowed them to raise people to fight for their rights. However, not everyone did this: some black holy fathers refused to combine religion and politics.
Related materials:
Soon the churches became real strongholds of resistance and mobilization centers for the black population, platforms where activists developed plans for the struggle for equality.
Their involvement became so obvious that they were overcome by the anger and rage of those who believed that blacks should use separate elevators and sit away from whites on public transport.
The Ku Klux Klan is a radical ultra-right organization in the United States, created immediately after the end of the Civil War in 1865. The movement professes nationalism, racism and subsequently anti-communism, arranged lynching of abolitionist activists and defenders of the rights of blacks. In its heyday, the number of the organization reached six million people, at present, according to various estimates, it ranges from five to eight thousand.
In September 1963, a Baptist church in Alabama was attacked. Four children died. It was just one of the massacres that were usually the responsibility of the Ku Klux Klan. However, black rights activists showed courage and perseverance, and a year after this attack, racial segregation in the United States was officially abolished.
By this time it became obvious that the "black" church is not a single organization, it is a rather general concept, which includes more than one denomination.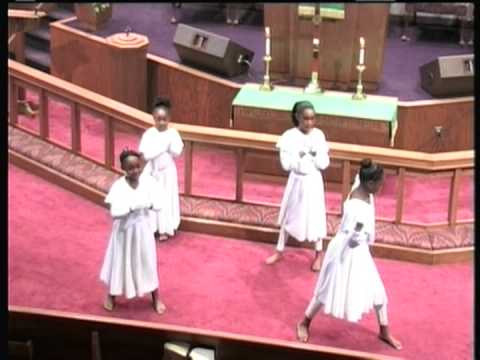 At 19In 1990, there were already seven of them: the African Methodist Episcopal Church (AME), the African Methodist Episcopal Zion Church (AMEZ), the Christian Methodist Episcopal Church (CME), the National United Baptist Meeting of the USA (NBC), the National Independent Baptist Meeting of America (NBCA), Progressive National Baptist Congregation (PNBC) and Church of God in Christ (COGIC).
However, despite the growth in the number of denominations, in the 21st century "black" churches face a new problem: the outflow of parishioners. This is largely due to the improvement in the situation of the black population of the United States: teenagers can sit with white classmates at the same desk, they no longer need to consider themselves part of "black America" ​​- they can simply be Americans, without any reservations.
Related materials:
In addition, earlier people did not have unlimited access to information: what was said in the church was the law and guidance in life.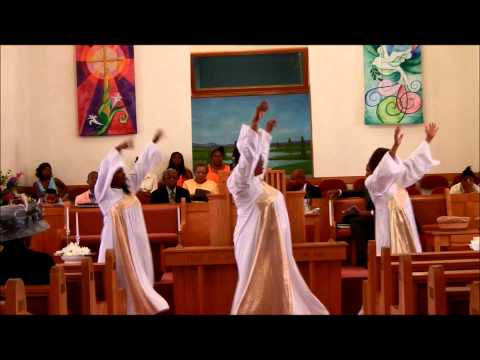 Now teenagers can go online, watch a documentary about black church corruption, and wonder why my family makes donations every week, and instead of a new church organ, the priest gets a new car?
Older parishioners say that when they were younger, they didn't ask questions. They did as their ancestors did, as they were told in the church. However, today's teenagers question any authority. They learn from examples rather than blindly following directions. "If I see how vile my churchly father does every day, why should I follow his advice on how to live right?" - about such questions are asked by teenagers.
In a black-and-black church...
"Black" churches, of course, are strikingly different from those where white people come to humbly stand and pray before the face of the son of God. A mulatto high school student from North Carolina shared a religious-cultural embarrassment from her family history. Ashley's father is black, mother is white. Once, at the funeral of a relative, the white part of the family mourned quietly for the deceased, while the black part sang and loudly glorified the Lord, who was preparing to receive his servant into the kingdom of heaven.
The incident almost provoked a family scandal. This episode vividly illustrates the differences in black and white American religious cultures.
Black churches also have unwritten rules that are best adhered to. First: you need to go to church in special festive clothes. The older generation puts on ironed and starched shirts and dresses on Sundays, hats are obligatory for women. Black aunty hats are a special wardrobe item that gets a lot of attention.
Second, there is a special custom in churches to sit down. Elderly and respected parishioners sit in the front rows. The so-called mother of the church, one of the oldest parishioners, also sits there. The mother of the church has unquestioned authority - she, for example, can reprimand someone's daughter for wearing a too short skirt and covering her legs with a scarf.
Third: alms are an integral part of worship. There may be several of them during the service. Going to the toilet and generally leaving before the collection of alms begins is highly discouraged.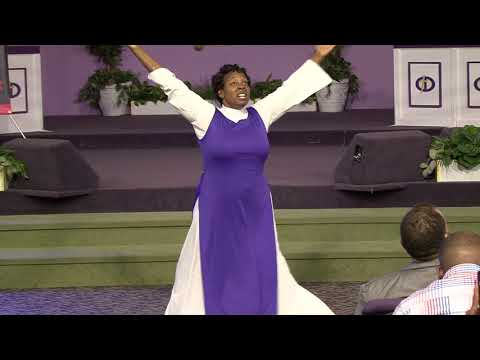 If there is nothing to donate, you can simply touch the container in which the money is collected, but in no case refuse to donate. Another "better not" is to agree to sit down when the priest asks if you would like to sit down and rest. The optimal response to such a proposal would be: "No, holy father, continue preaching, we are standing here so beautifully!" Even if you have been standing for two hours, do not sit down.
Service in an African American church
Photo: Sean Gardner / Reuters
Another interesting feature of the "black" church: when African Americans leave the temple, they raise their index finger. It's funny that no one can explain the origin of this gesture. The most common version is that the slaves thus made it clear that they had received permission from the owner to leave. The reason for the many jokes was that worship in the African American church is not limited by time. While in other temples of God the priest sets aside a certain time for prayer and, as a rule, does not go beyond it, black pastors follow the divine stream and can preach for several hours, sometimes inserting lines from the last song of Chris Brown into their speech, without omitting obscene scolding, or explaining the divine meaning of the title of Beyoncé's album "Lemonade".
By the way, the whole sermon is conducted with musical accompaniment.
During the service, someone may begin to convulse - this means that a "black divine spirit" (black holy spirit) descended on a person, which he does not resist.
Particular attention should be paid to interaction with the priest. All his statements must be answered with cries of "Amen!", "The Lord is with us!", "So be it!", "Yes, priest, preach!" - and stuff like that. If the priest says, "Turn to your neighbor and say 'neighbor'," you must follow the instructions. No one knows why, but during the service, parishioners are asked several times to do this procedure. It is usually accompanied by hugs. In general, parishioners are always welcome in the "black" churches, and the service here is like a holiday, and not like a typical worship of God.
***
African American Christians have come a long and hard way from underground gatherings of uneducated slaves to the creation of official religious organizations that are fully involved in US political life.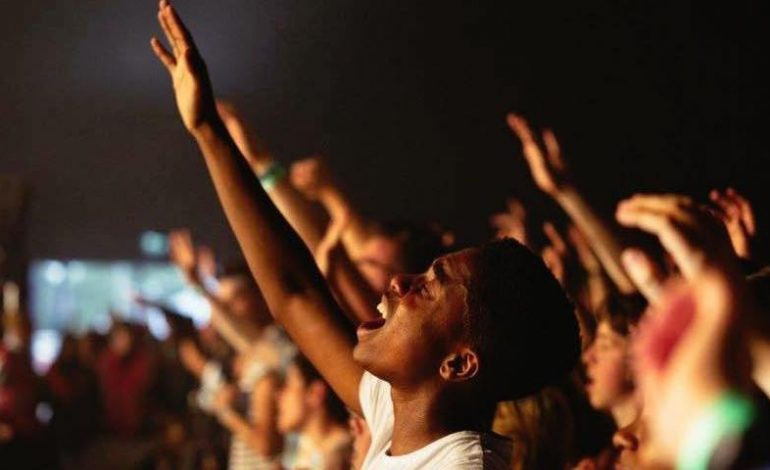 Features of worship, which absorbed the culture of blacks, the features of the life of their ancestors, surprise anyone who gets acquainted with this culture. The cheerfulness and spirituality with which the descendants of black slaves approach the service of God, and in general to life, make one admire the fortitude of the spirit of people who spent hundreds of years in slavery, but managed to free themselves.

Why is Sade banned?
Pop singer Sade will appear in court in Montego Bay, Jamaica to answer charges of reckless driving and disobedience to police officer , court officials said. A warrant for her arrest was issued in July when she failed to appear in court at the time.
Similarly, in which country are Coldplay banned? WASHINGTON. President Barack Obama today issued an executive order banning British rock band Coldplay from all US territories. In an unprecedented move, President Obama officially banned "musical" band Coldplay US .
In which countries is music banned? Iran, Libya, Somalia, Syria and Yemen, North Korea, Venezuela, Iraq, Sudan - what these countries have in common is that they have been or are under President Trump's travel ban.
Also, why did Coldplay change their sound?
I think Coldplay have changed their sound. because Coldplay's particular sound is outdated and mainstream musical tastes have changed, as always. . Then Coldplay tried to keep up with these trends, moving in a more electronic direction, but they weren't committed to the sound, and listeners saw it.
What are Coldplay fans called?
So the other day I was doing a Google search of what exactly we Coldplay fans as a fan group call ourselves. I saw on their website that someone asked a similar question and the answer was " Coldplayers ".
Where is dancing illegal? Iran . Iran was once home to the Iranian National Ballet Company, which was the most prestigious ballet company in the Middle East and was world renowned.
However, after the revolutionIn the 70s, all this disappeared and the dance became illegal.
Who is considered the godfather of the soul? The James Brown set the standard for dynamic live performance in American music. Inspired by Black Church preachers, Brown began singing in gospel quartets. As the "Godfather of Soul", he turned gospel music into secular music centered on the soul singer's emotional vehicle.
Was dancing ever banned in America? This law was still in effect until it was repealed in 2017. Between 1985 to 2002 in Seattle, Washington, a law called the "Teen Dancing Ordinance" introduced strict legal requirements for those who wish to dance with youth under the age of 21, effectively banning Events from where young people dance.
How much is Chris Martin worth?
According to an article published by The Times in May 2021, Martin's fortune is estimated at 125 million pounds sterling .
Is Coldplay still popular? Coldplay have sold over 100 million World Albums, making them the most successful band of the 21st century and one of the best-selling music artists in the world.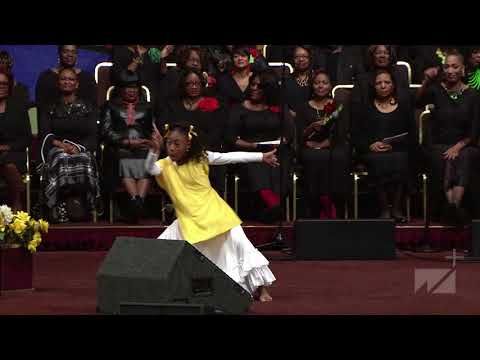 ...
Coldplay
origin
London, England
Genres
Alternative rock pop-rock post-Britpop-pop
Active years
1996 present
What was Coldplay's biggest hit?
Official Coldplay top 20 songs
| POS | TITLE | ARTIST |
| --- | --- | --- |
| 1 | SOMETHING | CHAINS AND CHILDREN'S PLAY |
| 2 | VIVA LA VIDA | COLD PLAY |
| 3 | CURE YOU | COLD PLAY |
| 4 | PARADISE | COLD PLAY |
• May 5, 2021
Has Coldplay ever had a number 1? The album "Viva la Vida, or Death and all his friends" remains the bestseller at the peak of the album chart. …On Thursday, Coldplay recorded their first US number one single and also topped the US albums chart.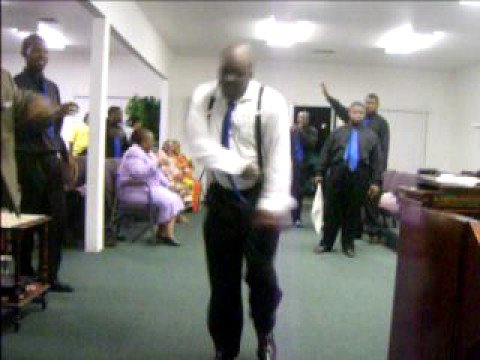 How did Coldplay become so popular?
Coldplay achieved worldwide fame with 's release of the song "Yellow" in 2000, , followed that year by their Mercury Prize-nominated debut album Parachutes. The band's second album, A Rush of Blood to the Head (2002), received critical acclaim.
Who is the biggest group in the world?
As of 2020, according to Business Insider, The Beatles are in first place, having sold approximately 183 million units. According to the Chart Masters, The Beatles are number one in terms of sales and online streaming in several categories.
Is dancing a sin in Islam? Most of the scholars who quote this hadeeth say that it allows dancing under certain conditions: no alcohol, no mixing of the sexes, no effeminate movements, and not to do it excessively. … Other scholars have said dancing is forbidden only if it leads to indecent touching or movement .
What does the Bible say about dancing in church? In the Long Reach Church of God, dance is used to praise God.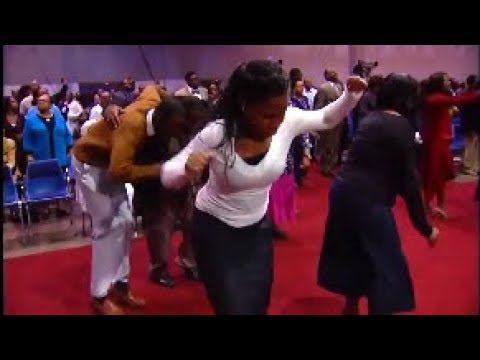 "The Bible says you can praise the Lord through dance ," said church dance ministry director Jacqueline Martin, referring to Psalms 149:3. … Martin and other dancers can glorify and worship God, she said. They may also refer to others.
Do Baptists dance?
Realize, however, that the majority of Southern Baptists seem to be not so much opposed to dancing as opposed to it. is generally discouraged by church leadership . This is largely due to the fact that church leadership tends to be old and masculine, and dancing was once considered quite risky.
See also
How much was Bobby Bird worth when he died? Bobby Bird passed away on September 12, 2007 at the age of 73 from cancer.
...
Bobby Bird Net Worth.
| Net Worth: | $10 million |
| --- | --- |
| Date of birth: | August 15, 1934 - September 12, 2007 (aged 73) |
| Gender: | M |
| Occupation: | Singer, producer, songwriter |
Did James Brown perform in Vietnam?
James Brown, HERE o 1973 , led a 3-day USO tour for the Vietnamese troops.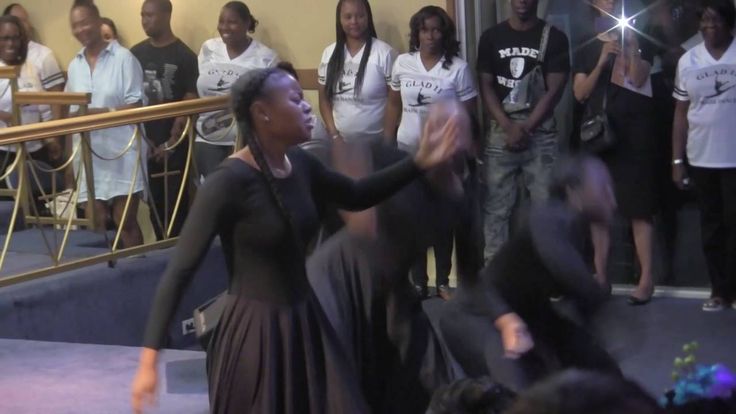 … The few obituaries I have read mention James Brown's visit to Vietnam in June 1968, just two months after the assassination of Martin Luther King Jr.
Footloose banned? Believe it or not, the history of Footloose is indeed rooted in real life. The plot is loosely based on the town of Elmore City, Oklahoma, which was a rural town in which for 9There was a ban on dancing for 0 years. The ban was finally lifted after a group of teenagers challenged it. in 1978.
Are there cities where dancing is prohibited?
In the rural Christian city of Elmore City, Oklahoma , dancing has been strictly prohibited since 1898 on moral grounds. … If you have a dance, someone will break it, and they will only look for two things - women and booze. When boys and girls hug each other, they experience sexual arousal.
How much does Coldplay cost? Coldplay earnings
Coldplay's success is huge and they are one of the best selling artists in the world today with 100 million albums sold to date.