How to play the dance by garth brooks on guitar
The Dance Chords - Garth Brooks

 MENU
  Request Lyrics
  Add/Correct Lyrics
  Links Page
  Contact Us
  Privacy Policy
  DMCA Policy
 MERCHANDISE
  Country CDs
  Country Sheet Music




| | |
| --- | --- |
| BROWSE LYRICS AND TABS BY ARTIST/BAND NAME: | SEARCH: |
| A B C D E F G H I J K L M N O P Q R S T U V W X Y Z # | |

 




| | |
| --- | --- |
| • Garth Brooks Sheet music | |

 transcription by Greg Vaughn
 
 Here's the song that, in my opinion, launched a superstar
 
 Keyboard intro (I like how it sounds on guitar)
 
 Em (7th fret) C D
 |----------------------3-5-7-3------------------------------
 |---------8------------------------------3------------------
 |----9-10---10-9-----0---------------0-2---2-0-2-0----------
 |---9-------------------------------0-----------------------
 |--7---------------3----------------------------------------
 |-7---------------------------------------------------------
 
 
 Guitar intro
 G C/G G C/G G D/G C/G G
 |-----------------------------------------------------------------
 |----0---0---1-----------0---0---1---------0----3---1-------0-----
 |--0---0---0---0-------0---0---0---0-----0---0----0---0-----------
 |--------0---2---------------0---2--------------4---2-------0-----
 |----2-------------------2-----------------2----------------------
 |-3-------------------3-----------------3-------------------3-----
 
 G C/G G C/G C
 1: Looking back on the memory of
 2: Holding you I held everything
 
 D G D
 1: The dance we shared 'neath the stars above
 2: For a moment wasn't I a king
 
 G C/G G C/G C
 1: For a moment all the world was right
 2: If I'd only known how the king would fall
 
 D Em D
 1: How could I have known that you'd ever say goodbye
 2: Then, who's to say you know I might have changed it all
 
 CHORUS
 C D
 And now I'm glad I didn't know
 Bm7
 The way it all would end
 C D
 The way it all would go
 % C D
 %Our lives are better left to chance
 Bm7
 I could have missed the pain
 C D G(1st repeat intro lick 2nd repeat from %)
 But I'd have had to miss the dance
 
 
 
 
 Keyboard ending 1
 Em (7th fret) C D
 |-----------7-------0-5-7-3----------------------0------------------
 |--------10-------3----------------3------------0---3---0-----------
 |----9-7--------0--------------0-2---2---------0---2---2-0---2-0----
 |---9------------------------0----------4-2-4-2------------------2--
 |--7-----------3----------------------------------------------------
 |-7-----------------------------------------------------------------
 
 Keyboards continue through arpeggios here, but I play the following guitar
 chords
 
 Em/C/Dsus D/Em7(add 4th)/ repeat and fade (slash separates measures)
 
 NOTES:
 I generally fingerpick the verses with a timtrtmi. ItÕs not exactly
 whatÕs on the CD, but it's close. If anyone has something better,
 I'd be happy to hear about it.
 Bm7 is played x24232
 Em7(add4) is played 002030
 It helps to play the G with your middle, ring, and pinky fingers
 Just slide 2 frets up the neck to get the D/G chord in the guitar intro
 Listen to the song to get the rhythm
 The ÒG C/G G C/GÓ in the verses are played like the guitar intro
 
 Thanks to Dana C for her suggestion to play the
 first phrase of the keyboard intro and outro up on the 7th fret.
 
 Greg Vaughn
 [email protected]
 




Garth Brooks Chords • Garth Brooks Lyrics

© 2019 cowboylyrics. com

| | |
| --- | --- |
| | All lyrics are property and copyright of their owners. All lyrics provided for educational purposes only. |
The Dance Sheet Music | Garth Brooks
Unlimited access to over 1 million arrangements for every instrument, genre & skill levelStart Your Free Month Get your unlimited access PASS!1 Month Free
Set List Name
Home   /  Garth Brooks   /  The Dance   /  Easy Guitar Tab
155259
Purchase includes printout, plus:
Interactive sheet music
Playback
Transpose to any key
Tempo control
Printable PDF in all keys
Official publisher PDF
Access anywhere, including our free app
Add to Wish List
€4.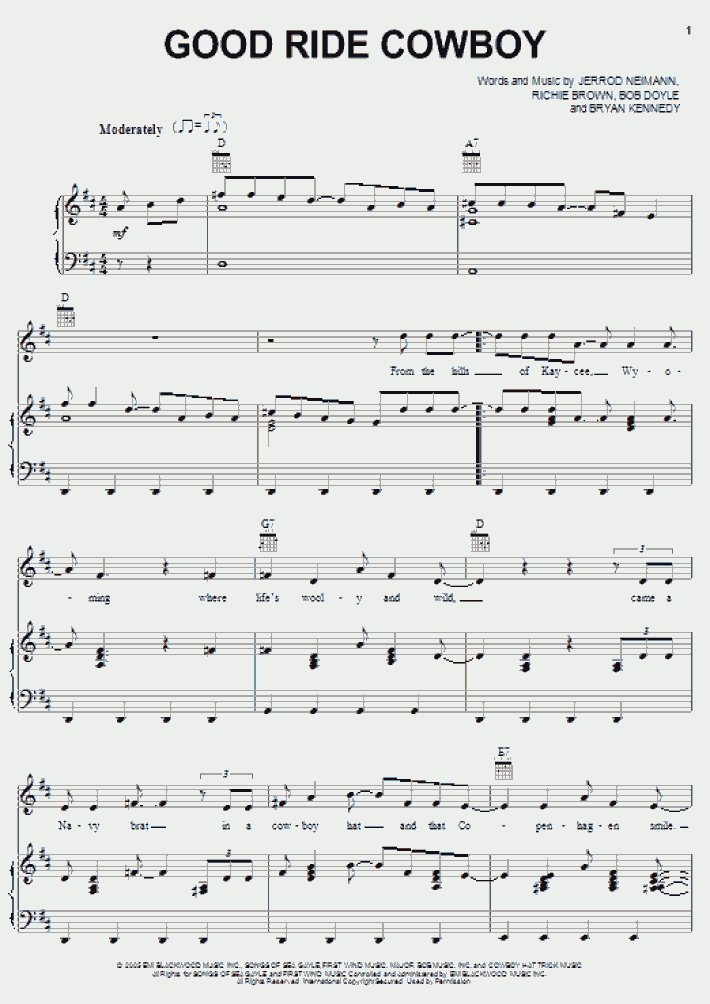 49
Qty:
Add to Cart
Play FREE with PASS
Start your 30-day free trial
Purchase includes printout, plus:
Interactive sheet music
Transpose to any key
Playback
Tempo control
Printable PDF in all keys
Official publisher PDF
Access anywhere, including our free app
Add to Wish List
Product Details
---
Artist Garth Brooks
Score Type Interactive, PDF, Included with PASS
Writer Tony Arata
Format Digital Sheet Music
Pages 3
Arrangement Easy Guitar Tab
Publisher Hal Leonard
Product ID 155259
Shop Other Arrangements of "The Dance"
Guitar Chords/LyricsVery Easy PianoPiano, Vocal & Guitar Chords (Right-Hand Melody)Lead Sheet / Fake BookSuper Easy PianoInstrumental SoloString QuartetPerformance EnsembleReal Book – Melody, Lyrics & ChordsSSAA Choir
Guitar Chords for Country Songs - Guitar
Country songs can be addictive because their chords and melodies are often simple but beautifully written.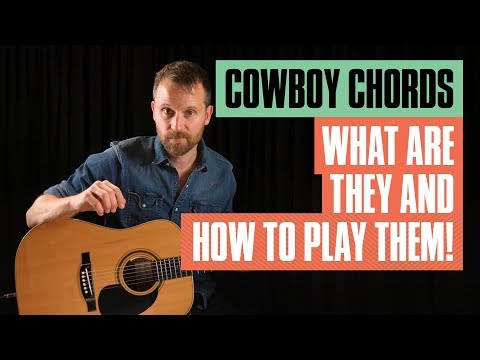 Explore these song resources to learn the guitar chords for your favorite country songs.
Three Chord Sets for Country Songs
The three original LoveToKnow song sheets below contain guitar chords for popular country songs, and their simple structure will help you get started quickly. See the Adobe Printables Guide for help downloading the file if you're having trouble.
Articles on the topic
Famous bass players
Textbook on the total jazz sequence of chords
Class guitar belts for any guitarist
BLOWS FOLSA
FOLSO FOLSO , the Folsa Blue Blueberries, the follic 1956 and recorded live in 1968 at Folsom Prison, one of the most famous songs in modern music history and one of the songs that catapulted Johnny Cash to stardom.
how to open a bottle of prosecco
Each chord is placed on a lyric syllable and a melody bar where you change the chord on the guitar.
If you want to get the real Johnny Cash sound, you can use the palm muting technique when playing or playing chords with your right hand.
Johnny Cash played Folsom Prison Blues at another prison live concert at San Quentin Prison, where future country legend Merle Haggard was a burglary inmate. When Haggard heard Cash, it changed his life and inspired him to start writing country songs.
Garth Brooks Dance
Another legendary song that transcended the country genre and became a modern music classic. Dance , written by Tony Arata and discovered by Brooks in a lucky chain of events, helped catapult Garth Brooks into superstardom in 1990 when it became his second number 1 hit on the charts.
Each chord is placed on a lyric syllable and a melody bar where you change the chord on the guitar.
To capture the magic of Garth Brooks' original recording, try playing E minor chords and playing softly at the end.
Every little thing Carly Pierce
Every little thing from Carly Peace, Billboard's 2017 Top 20 hit , adds a little modern rustic flair to the mix. A catchy chord progression that tastefully switches between major and minor chords, combined with a well-written, bittersweet melody, makes this song a great addition to your guitar chord repertoire.
how do you know if your dog is dying?
Each chord is placed on a lyric syllable and a melody bar where you change the chord on the guitar.
The second chord plays a non-standard beat every time it is triggered and anticipates the rhythm of the melody. This will take some practice, but try listening to the original recording as often as you can (or watch the video below) while you practice the song to get the correct chord timing.
Country approach to chord progression
Country music often uses multiple chords in songs to emphasize other elements such as lyrics, emotion and performance.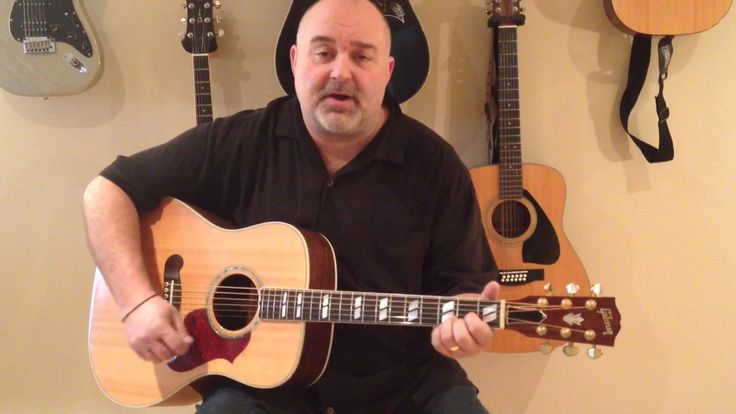 Many country music fans will tell you that it's about the reality and emotion of your audience, not the chord progression. Popular country music chords include:
C
F
grams
G7
D
Minor
Minor
B
9009
You can learn to play each of these accounts. LTK.
how much does 2 cubic feet of mulch weigh
It is rare to find a large number of different types of chords in a country song. For this reason, don't worry if you can't play fast and complex chord changes. Most likely you won't need it.
Guitar Chords for Country Songs
Once you master the three songs above, you can try these additional songs and browse other online resources for more country songs:
I'm Going Johnny Cash's line: Only A, E7 and D chords are used in the song.
Friends in Bad Places Garth Brooks: There are only four A chords in the song, reduced by E, B and E.
Green green grass of Johnny Cash's house: in it there are only G, G7, D, D7 and C chords as the song's only chords.
Not Ready to Do Pretty by Dixie Chicks: Only Em, D, G and C are used here. bluegrass: If you like old school bluegrass and country music, this archive contains dozens of free songs to keep you busy, from Kentucky Blue Moon to I Got That Old Feeling . Scroll through the long list of songs and click to open the music.
Country Classic Song : This country love site offers free access to a huge library of classic country songs, lyrics and chords transcribed for educational purposes. However, it focuses on classic country artists but spans a wide web from 50s artists like Buck Owens to early 90s stars like George Strait.
Country Tabs: If you're looking for a site that's more focused on contemporary artists and current country hits, Country Tabs is a great resource. It has a list of the current top country songs with easy-to-browse listings on the main page and a search box so you can quickly find the song you want.
E-Chords : The "Country Genre" section of E-Chords offers over 1,000 free country songs with chords. Of course, many of these songs are written by obscure artists, but they also have many household names. Search by artist name. Songs are free to browse, but you can upgrade to Premium for $3.95 per month to remove ads and unlock other features.
Play Guitar : This guitar instruction site has created its own chord charts of ten classic country songs, starting with a Taylor Swift song. Love song to Willie Nelson Always on my mind. Every song is free. Click the image of a song and the chords and lyrics will appear on the screen.
Country Guitar Music
The rustic and simple sound of a bunch of strings rattling through hollow wood is somehow perfect for the country genre. For this reason, learning to play country guitar can be one of the most rewarding musical experiences, because it doesn't take long to make a song sound amazing.
famous famous person, interesting facts, photo, date of birth February 7 (60 years), which other famous people were born, died February 7
Early life Garth Brooks was born on February 7, 1962 in Tulsa, Oklahoma.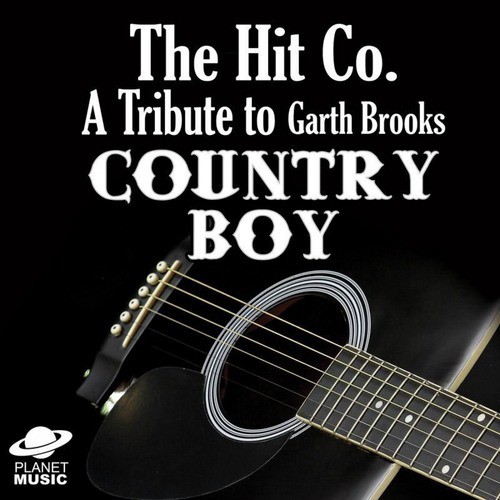 He was the youngest child of Troyal Raymond Brooks, an oil company employee, and Colleen Carol, a country singer with Capitol Records and an appearance on the television show Ozark Jubilee. This was the second marriage for Brooks' parents, giving Garth four older half-brothers (Jim, Jerry, Mike, and Betsy). The couple had two children together - Kelly and Garth.
At their home in Yukon, Oklahoma, the family hosted a weekly recital. All children were required to participate by singing songs or doing skits. Garth learned to play guitar and banjo.
As a child, Garth often sang at home, but at school he paid most attention to sports.
In high school, Brooks played football, baseball, and track and field. While studying at Oklahoma State University, he competed in the javelin throw. Brooks graduated from the university at 1984, having received a degree in advertising.
In the same year, Brooks began his professional musical career - he sang and played guitar in clubs and bars in Oklahoma.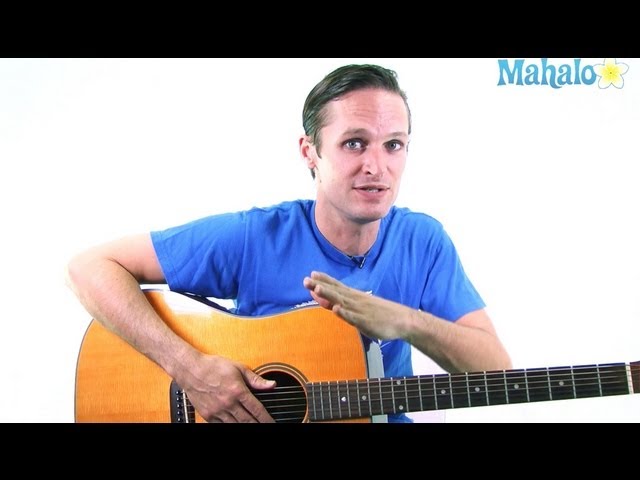 In 1985, Rod Phelps, an entertainment professional, traveled all the way from Dallas to listen to Brooks. Phelps liked Brooks' performance and offered to help the musician produce the first demo.
With the help of Phelps, Brooks met with people who could influence the development of his career, and also traveled to Nashville to sign a contract, but returned within a day. Phelps urged Garth to return to Nashville and try to succeed there, which Brooks ended up doing.
In 1986, Brooks married Sandy Maul, whom he met while working as a security guard at a bar.
In 1987 the couple moved to Nashville; there Brooks began making contacts in the music industry. The couple later had three daughters: Taylor Maine Pearl (born 1992), August Anna (born 1994) and Ellie Collin (born 1996). Garth Brooks and Sandy Maul divorced in 1999. On December 10, 2005, Brooks remarried to country singer Trisha Yearwood.89 and achieved both chart and critical success.
It rose to No.
2 on the US Country Albums Chart and No. 13 on the Billboard 200 Main Albums Chart. Most of the album consisted of traditional country songs influenced in part by the music of George Strait. The album's first single, "Much Too Young (To Feel This Damn Old)", reached the top ten of the country singles chart. The next single from the album, "If Tomorrow Never Comes", became Brooks' first No. 1 hit on the country chart. The single "Not Counting You" reached number 2, and "The Dance" became Brooks' second single - the leader of the country chart. The video for the song was popular, allowing Brooks to bring his work to a wider audience. Garth Brooks has said that of all the songs he has recorded, "The Dance" is his favorite. Brooks' second album, No Fences, was released at 1990 year.
It spent 23 weeks at number one on the Billboard country chart. The album also reached No. 3 on the pop chart, eventually becoming Brooks' best-selling studio album with 17 million copies sold in the US alone.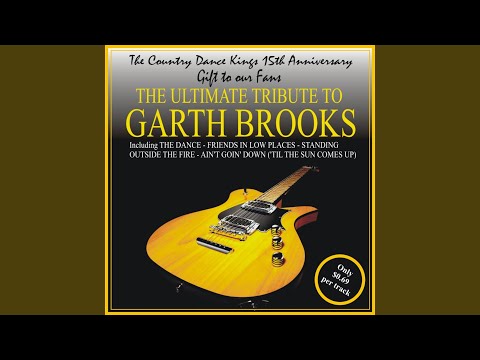 The album No Fences includes songs that have become iconic for Brooks: the blue-collar anthem "Friends in Low Places", the dramatic and controversial "The Thunder Rolls" and the philosophically ironic "Unanswered Prayers". These songs, as well as the song "Two of a Kind, Workin" on a Full House", reached number 1 on the country chart.1991-1993: Ropin' the Wind and The Chase Brooks' third album Ropin' the Wind was released in September 1991. Even before the release of the album, it received 4 million pre-orders. Ropin "the Wind immediately took 1st place on the pop album chart, becoming the first country album to achieve this result. The album combined country pop and honky-tonk compositions. No. 1 hits on the country chart became a cover version of Billy Joel's song "Shameless", as well as the songs "What She's Doing Now" and "The River". Ropin "the Wind became Brooks' second best-selling album. After the success of this album, sales of the artist's previous two albums increased, which allowed Brooks to become the first country musician whose 3 albums were simultaneously in the top twenty of the Billboard 200 album chart.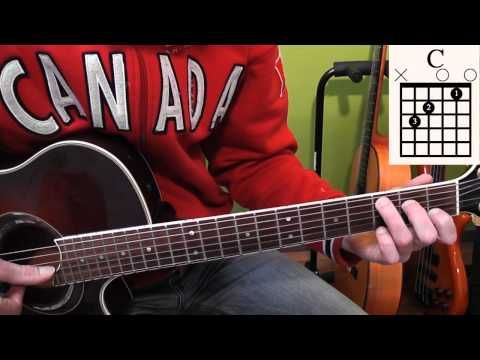 Under the impressions of the events of Los angeles riot 19At 92, Garth Brooks co-wrote the gospel country rock song "We Shall Be Free" with Stephanie Davis to express their desire for greater tolerance. The song was the first single from Brooks' fourth album, The Chase. "We Shall Be Free" became the musician's first single in 3 years that did not hit the top ten of the country chart, reaching only 12th place. Nevertheless, this song often received a "standing ovation" at the musician's concerts; it reached number 22 on the Christian music charts and earned Brooks a 1993 GLAAD Media Award. 1993-1994: In Pieces by Garth Brooks In 1993, Garth Brooks criticized shops that sold used CDs because they lost royalties. The musician urged Capitol Records not to send his new album In Pieces, released in August 1993, to such stores.
This led to several lawsuits against the record label for violating antitrust laws and eventually forced it to send CDs to all stores. Despite the delay in delivering the album to some stores, In Pieces became another, already the fourth , topped the US Country Albums Chart and third consecutive number one on the Billboard 200.
The album has sold a total of about 10 million copies worldwide. However, some of the artist's fans were upset by the fact that the album was not released simultaneously worldwide. Because of this, in the UK, many of them bought In Pieces from outside the country, which allowed the album to break into the top ten of the UK album chart even before the date of its official release in the United Kingdom. After its official release there, the album not only reached #1 on the UK Country Albums Chart, but also #2 on the Pop Albums Chart.
In the same year, the single "The Red Strokes" became Brooks' first to break into the top forty of the UK Pop Singles Chart, peaking at number 13, followed by the single "Standing Outside The Fire" which peaked at number 23. th place. The artist's previous albums No Fences, Ropin "The Wind and The Chase also continued to reach the top 30 in the UK.
In support of the album, Brooks embarked on a UK tour in 1994, playing sold-out shows at venues such as the National Exhibition Center in Birmingham and London's Wembley Arena
He attended the launch of the London radio station Country 1035 and appeared on a number of radio and television programmes.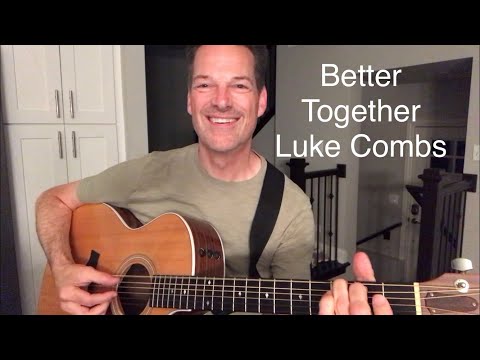 In other countries, Garth Brooks was also a "star": sales of his albums were high, and concerts were sold out in different regions from South America to Europe, from the Far East to Australia and New Zealand.
In 1994, Brooks paid tribute to Kiss as an influence on him as a musician.
He took part in the recording of the album Kiss My Ass: Classic Kiss Regrooved, a collection of cover versions of the band's songs, "covered" by musicians of different genres. Brooks performed the song "Hard Luck Woman", which was previously sung by the band's drummer Peter Criss. At the same time, he insisted that the Kiss musicians themselves play during the recording of the song, which they eventually did.1995-1998: Fresh Horses and Sevens In November 1995, Garth Brooks' first album of new material in 2 years, Fresh Horses, was released. Over the next six months, about three million copies of the album were sold, however, then, when the album became four times platinum, the pace of its sales decreased.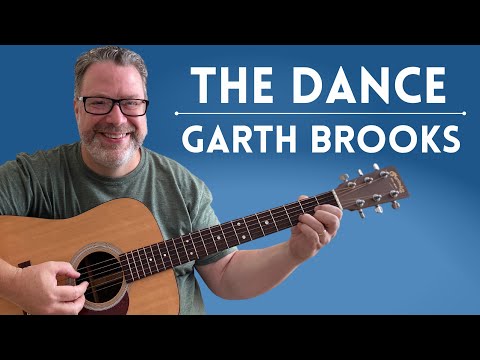 The album's first single, "She's Every Woman", managed to break through to the top of the US country song chart, however, the next single, "The Fever" (a cover version of the song by Aerosmith) reached only 23rd place. however, 3 more singles from the album became country chart hits, including "The Beaches of Cheyenne", which became another No. 1 single for Brooks. Garth Brooks' seventh studio album, Sevens was released in 1997 year. It was originally planned that the album would be released in the month of August, but these plans were not destined to come true, as this year Capitol Records underwent serious changes in the management system, which was reflected in the release of records.
As a result, Brooks' new album was not released until November 1997. The album debuted at No. 1 on both the US Country Albums Chart and the Billboard 200 Mainstream Albums Chart.
As a result, Sevens sold 10 million copies and became the artist's fourth diamond album. The first single from the album was the song "In Another's Eyes", Brooks' duet with popular country singer and his friend Trisha Yearwood.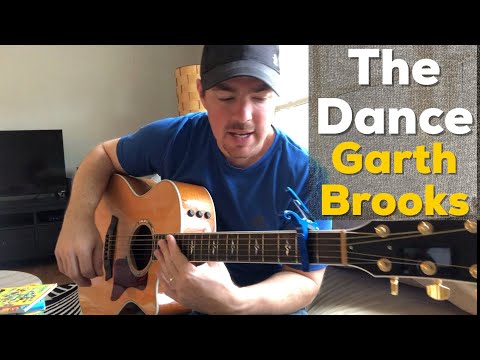 The song reached number 2 on the country chart. Three other songs from the album, released in 19'97 hit the country chart, with "Two Pina Coladas" and "Longneck Bottle" eventually topping the chart. 1999: Chris Gaines In 1999, Garth Brooks and his production company Red Strokes Entertainment, with Paramount Pictures launched a campaign to market the film, in which Brooks played the role of a rock star. The main character of the film "The Lamb" was the fictional rock singer Chris Gaines. To increase interest in this project, Brooks recorded the album "Garth Brooks in ... The Life of Chris Gaines", which was supposed to be a kind of "pre-soundtrack" of the film. Brooks also appeared as Gaines on the Vh2 television program Behind the Music and also appeared as himself on Saturday Night Live. Reviews for the album were mixed. Critics, on the one hand, noted that Brooks decided on an experiment and released an album atypical for him, which could be very well received if it were released simply as "Garth Brooks' first pop album", but, on the other hand, they said, that the idea of ​​"Chris Gaines" turned out to be much more exciting than what he ended up musically in the end.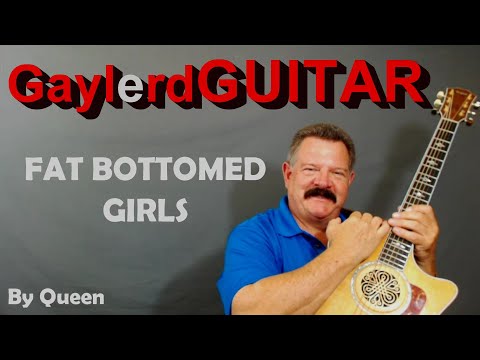 Critic Steven Thomas Erlewine of Allmusic suggested that "the alternate image Brooks developed and the marketing scheme to promote Garth Brooks in ... The Life of Chris Gaines backfired: the public didn't think Brooks was playing the part, but instead thought he just got off the hook." mind." Most of the American public was either confused or simply did not perceive Garth Brooks as anything other than a pop-country singer. Many of the musician's fans felt that by supporting the Chris Gaines project, they would simply lose the real Garth Brooks.
As a result, numerous promotions for the film and album undertaken by Brooks did not generate massive public attention to this project. The failure of the album became clear just a few weeks after its release. Although it reached No. 2 on the pop album chart, its sales were lower than expected. Lower-than-expected sales of the album (only around 2 million copies) and lack of investment in further production of the film led to that the project was suspended in February 2001 and has not been implemented to date.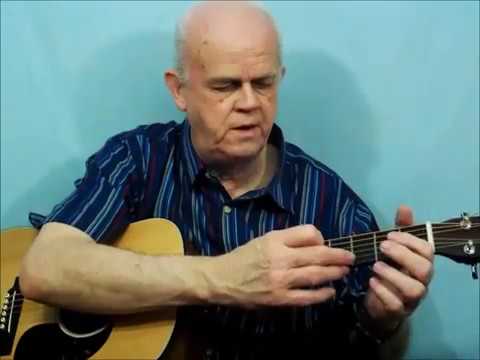 Despite the failure of Garth Brooks in... The Life of Chris Gaines, the first single from it, "Lost in You", became Brooks' only single to ever reach the top ten of the Billboard Hot 100 song chart. chart, while receiving the status of gold in sales. 2000: Departure from the stage While the career of Garth Brooks developed successfully, the musician's family conflicts related to this became more frequent. Brooks spoke about the possibility of a hiatus from his stage career at 1992 and 1995, but each time again continued to record songs and perform.
In 1999, Brooks appeared on The Nashville Network's "Crook & Chase" program, where he again spoke about the possibility of his leaving the stage. On October 26, 2000, Garth Brooks officially announced that he would stop recording songs and giving concerts. The singer said that "from this day on he starts a new life and now every day he can be with his children, be a real father to them, which is a true reward for him." November 2001.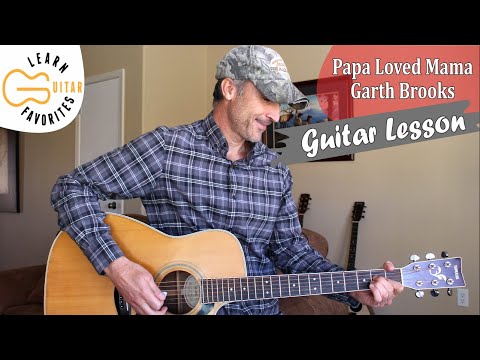 Although it did not sell as successfully as the artist's previous albums, it still topped the album, country, and pop charts.
To promote the album, Brooks made several appearances, while stating that he had no plans to return to recording songs and active concert activity, at least until his youngest daughter Ellie is 18 years old. Despite the refusal to record new material, in the period 2002-2005, Brooks again hit the charts with previously recorded songs, so in 2003 his song "Why Ain "t I Running" made it to the top thirty of the country singles chart. 2005-2009: Partial return In 2005 Brooks stated that he would not tour and had no plans to record new songs in the studio until at least 2015. However, in August of the same year, it was announced that the artist had signed a contract with Wal-Mart, transferring the rights to part of his catalog of songs since his split from Capitol.Three months later, Brooks and Wal-Mart released The Limited Series, a six-CD box set of songs from the musician's previous albums, as well as Lost Sessions, an album of eleven previously unreleased songs.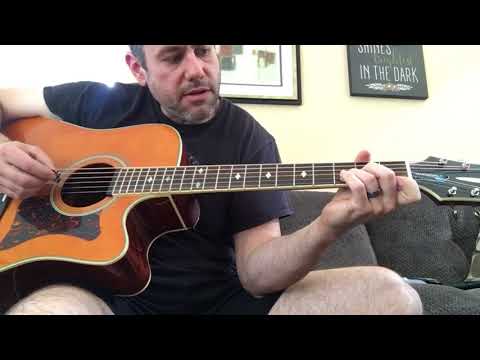 This was the first time in history that a musician signed an exclusive distribution deal with a single retailer for his recordings. The box set sold over 500,000 copies immediately upon release, proving that Brooks still had a fair amount of fans.
In the first week of December 2005, over 1 million copies were sold.
In 2005, Garth Brooks interrupted his "holiday" and performed several times for charitable purposes. He sang Creedence Clearwater Revival's "Who'll Stop the Rain" with Trisha Yearwood at Shelter from the Storm: A Concert for the Gulf Coast, a nationwide telethon to help the victims of Hurricane Katrina.
He also released a new single, "Good Ride Cowboy", as a tribute to his late friend, rodeo star and country singer Chris LeDux.
In early 2006, Wal-Mart released The Lost Sessions as a separate disc (no box set) with a few extra tracks, including the Top 30 hit on the Country Song Chart Garth and Trisha Yearwood duet "Love Will Always Win".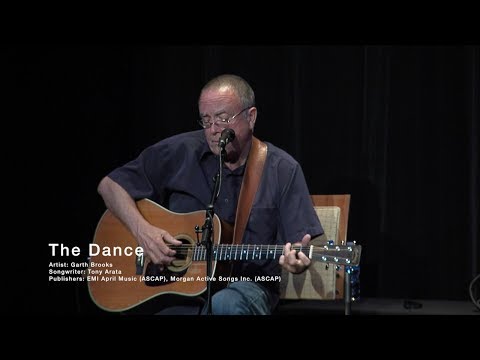 Later, the couple were nominated for a Grammy for this song in the category "Best Collaborative Country Vocal Performance". On August 18, 2007, Brooks announced plans to release a new box set called The Ultimate Hits.
It was supposed to consist of 2 CDs containing 30 hits and 3 new songs and a DVD with video clips for each of the songs. The album's first single, "More Than a Memory", hit radio stations on August 27, 2007. "More Than a Memory" debuted at No. 1 on the Billboard Hot Country Songs chart, the best first week ever on the US chart. The previous record was only set a week earlier when Kenny Chesney debuted at number 16 with "Don't Blink".0003
In November 2007, Brooks played 9 sold-out shows at the Sprint Center in Kansas City, which had only opened a month earlier. Initially, only one concert was planned, but due to the fact that tickets for the musician's performance were sold out almost instantly, 9 concerts were already provided, all sold out. The show ran from November 5-12, 2007, and the artist's final performance was on November 14.