How to plan a dance
How To Plan A School Dance
When planning a school dance, there are many factors to consider in order to make sure the event is successful. Figure out the big stuff first. The date and time, type of dance, who will be invited, volunteers and teachers, what the theme will be and what kind of refreshments and decorations will be needed are all important elements to think about.
Additionally, you'll need to ensure that the venue is suitable and that there are enough chaperones to supervise the event.
By following these tips, you can be sure to plan a school dance that everyone will enjoy!
How to Plan a School Dance
School Dance planning can be a daunting task, but with the right tips and advice it can be a lot easier.
In this article, we will provide you with everything you need to know in order to throw a successful school dance.
So without further ado, let's get started!
What to consider when planning a school dance
Date and Time
You'll need to make sure that the date you choose doesn't conflict with other social events, the big game, or school events, and that it's a time when a large number of students will be able to attend.
For example, a Friday or Saturday evening would typically work well.
You'll also need to consider how long the dance will last – most school dances last for 2-4 hours.
What type of dance will it be?
Are you planning a formal dance or a more casual affair?
Formal dances tend to be more elegant and provide an opportunity to dress up, but they can also be stuffy and uptight.
Casual dances are more relaxed and fun, but they may lack the sophistication of a formal dance.
Who will be invited?
One of the big questions is always: who will be invited? Will it just be students, or will students be able to invite friends from other schools? Many schools allow registered guests.
What is the budget for the dance?
Before you can start planning the perfect school dance, you need to set a budget.
How much money do you have to work with?
This will determine how big or small your school dance can be. A larger budget will give you more options.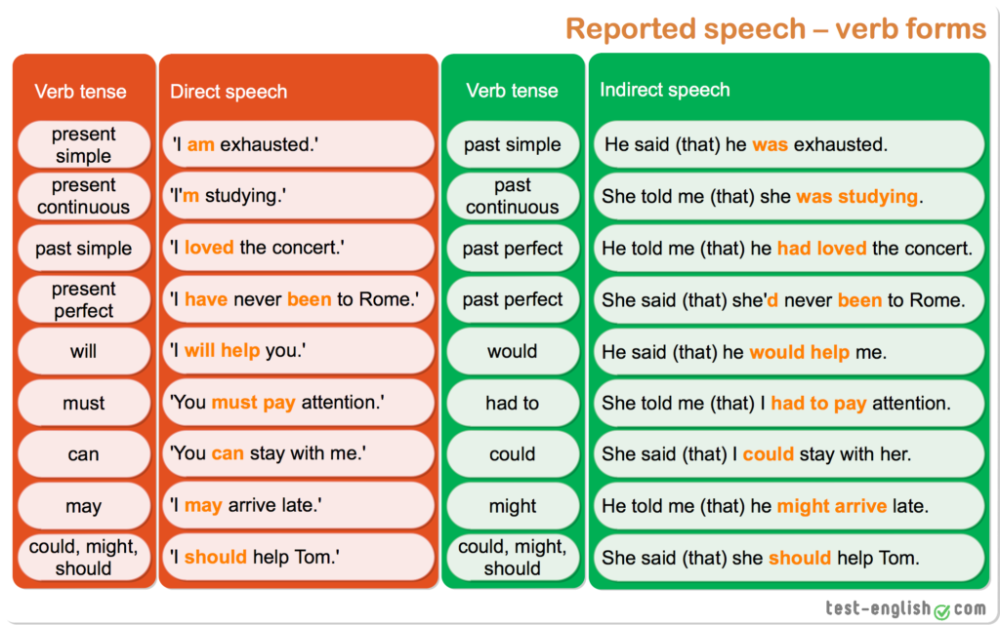 How much are the students paying for a ticket?
Planning a school dance can be a lot of work, especially when it comes to figuring out how much money to charge for tickets. You want to make sure that ticket prices are priced so everyone can afford to come.
So how much to charge? A easy way to start is with the cost of the DJ and any other expenses, such as decorations or refreshments.
Once you have a total amount, you can then divide it by the number of students who might be attending. This will give you a ballpark figure for how much each student should pay and how much ticket sales will be.
Start selling tickets to the student body as soon as you have a Date, Location and Theme picked. Don't wait until the last minute. Post about it on your social media accounts.
What is the theme for the dance?
So you're planning a high school homecoming dance, back to school or winter dance, and you want to make sure it's a night to remember.
The one thing you need to do is decide on a theme.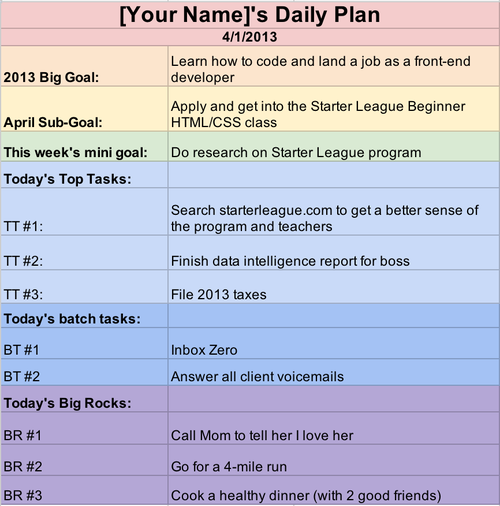 A popular option for school dances is the whiteout party. This involves everyone wearing white clothes and decorating the venue with white lights.
Another option is the blacklight dance, where ultraviolet lights are used to create an fun colorful glow.
For something a little more formal, you could go for a masquerade theme. This would involve guests wearing masks and possibly clothing from a different era.
Or, if you're looking for theme ideas that are truly unique, you could try a Netflix-themed dance. This would involve dressing like your favorite Netflix show characters..
Do you have enough volunteers and teachers?
School Dance planning can be a lot of work, but it's worth it when the event is a success.
One of the most important things to think about is whether you have enough volunteers to help with the planning and running of the event. Get the school's student government association and class officers involved along with parent volunteers.
Hire a professional DJ or student DJ?
One of the biggest decisions school leaders have to make is choosing the right music for the occasion.
One option is to hire a professional DJ who can get the crowd moving on the dance floor with popular hits.
Another option is to let students take charge of the music by having them act as DJs themselves.
Both options have their pros and cons.
Professional DJs can be expensive, but they usually have a wide range of songs to choose from and can get people dancing even if they're not familiar with the music.
Student DJs may be cheaper, but there's always the risk that they'll play songs that are inappropriate for a school setting.
---
How to choose the right DJ for your school dance
Choosing the right DJ for your school dance can seem like a daunting task, but it doesn't have to be!
There are a few key things to keep in mind when making your decision.
First, what kind of music do you want to be played? Make sure to ask potential DJs if they have a set playlist or if they're open to suggestions.
Second, what is your budget? Some DJs may charge an hourly rate, while others may have a flat fee for the event. Be sure to ask about pricing upfront so there are no surprises later on.
Finally, does the DJ mostly DJ weddings or school events? Pick a school dance DJ that will have new music and know what the students want to hear and know what the teachers do not want to hear.
With these factors in mind, you'll be sure to find the perfect DJ for your school dance!
---
Planning a School Dance – FAQHow long does it take to plan a school dance?
You will need to start planning your school dance 6 months in advance.
If you're in charge of planning a school dance, you might be wondering how far in advance you need to start working. The answer, of course, depends on the size and scale of the event.
A small school dance can usually be planned reasonably well with just a few months of lead time, but a large school dance will require much more advance planning.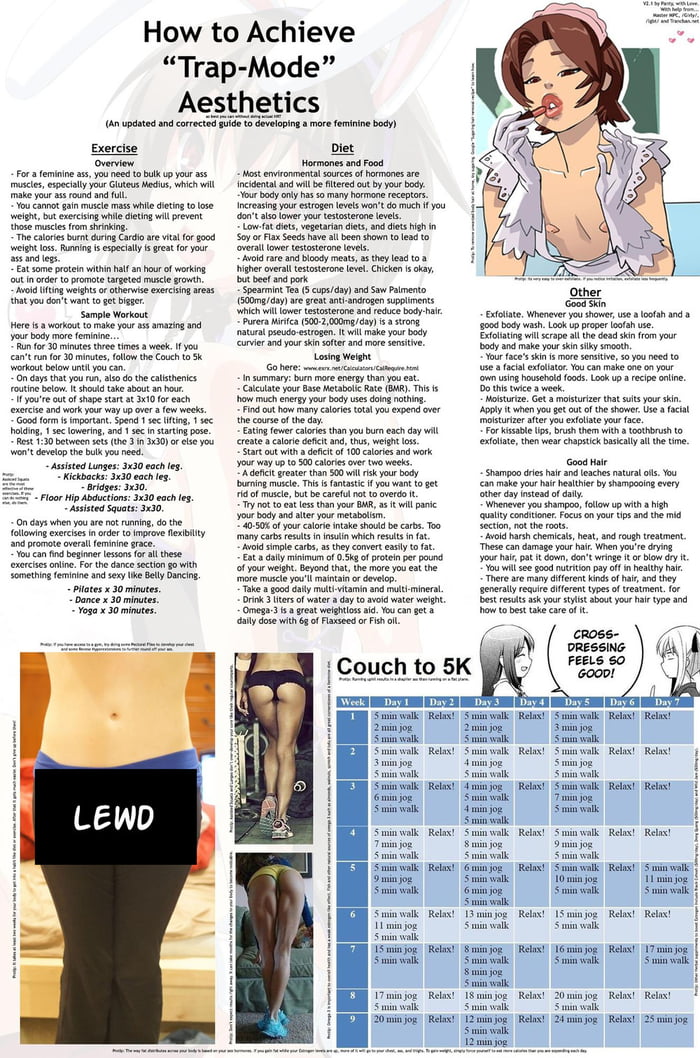 What are the 3 dances in high school?
School dances are a staple of the high school experience. Homecoming, prom, and winter formal are all highly anticipated events that give students a chance to dress up, have fun, and share special moments with their friends.
Homecoming is typically held in the fall and is a celebration of the school year.
Prom is usually held in the spring and is a more formal affair.
Winter formal is typically held in the winter months and is often themed around holidays or snow.
All three dances are cherished memories for many high school students.
Does a School Dance have to be at the school?
Does a school dance have to be at the school? The answer is no, it does not have to be at the school.
You can have your school dance anywhere. For smaller dances the school is the best place. for a large event you will need to rent a venue.
---
Conclusion
That's it! You now have all the information you need to plan a school dance that your students will love.
School dance planning can be a lot of work, but it is so worth the effort.
We hope you found this guide helpful and that it gives you the confidence to go out and plan an amazing school dance that your students will love.
Have a Great Time!
---
Read More
School Dance Songs 2022 | Exclusive Song List for School DJs | Updated
School Appropriate Songs to Help Keep Your Dance Floor Packed 2022
Best New Prom Songs 2022 | Create a Memorable Prom Dance
DJs Don't Skip the TikTok Songs | Find New Trending Songs 2022
Awesome Prom Themes for 2022 | Fun Prom After Party Ideas
---
---
---
Pins for Pinterest
If you like what you see, feel free to share some love on Pinterest <3
Mobile DJ Basics | Songs Lists | DJ Tips
---
Mobile DJ Basics
---
---
Becoming a Mobile DJ: Is It Worth It?
So you want to become a mobile DJ? You need some sort of passion for music and the ability to work hard.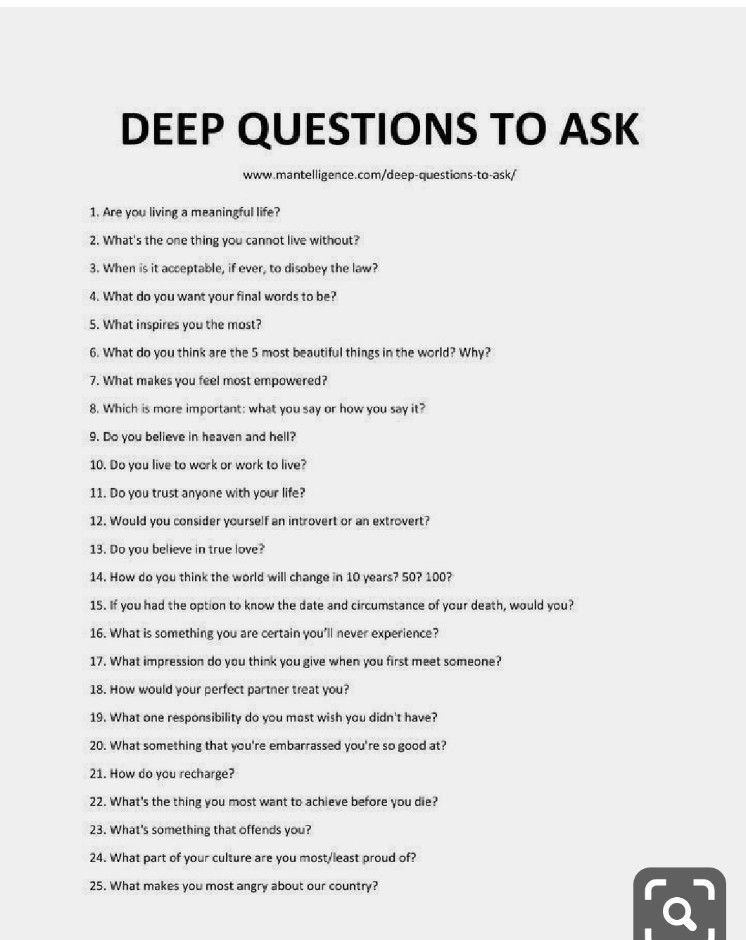 There are many ways that one can make money out of the event industry, but it does require dedication and effort on your part in order to succeed.
A lot depends on how much time you're willing put into making yourself stand out from other people who might be interested in becoming DJs as well, so think long-term about what will happen when things get tough if your dreams do not come true right away.
Unlike most professions, being a DJ is not just one thing. It's about understanding your audience and their moods as well as knowing how to enhance the experience for them by spinning records or mixing tracks – all while getting that crowd dancing!
For many DJs this dream begins in front of an empty room or basement with some used equipment and big dreams.
Being a DJ isn't easy work either; you're playing music constantly throughout the night so people will dance and have fun. When the event is done – you tear down the equipment – Pack it up in you van and go home.
---
The Journey
Your journey starts from your home and through practice. The DJ tips we would give our beginners is to look for ways to improve constantly.
Mobile DJ Tips:
Learn from other DJs that are willing to teach you what they know.
Watch YouTube videos, listen to podcasts, and read books about how to be a better Mobile DJ.
Look up DJ equipment reviews and get to know all different types of gear.
Choose your performance style.
Search for ways to keep up the crowd's energy.
When you're in the spotlight, it can be difficult to stand out. But if your energy is infectious and people are constantly talking about how great they have felt after seeing your performance, then there's no doubt that you will find success as a DJ.
Mobile DJ Basics – Getting Started – Check out What is a Mobile DJ?  Learn How to DJ and How to MC a Wedding.
This website has posts about how to make a career out of being a DJ – starting with the mobile DJ basics.
You'll learn why DJs need more than just mixing skills, what equipment they use and what skills they need in order to be successful as well as finding gigs and making money!
---
What Do Mobile DJs Do?
The answer to this question is not so simple.
A lot of people think that DJs just play the music and occasionally talk over it, but there's much more to it than that! DJs are responsible for creating an atmosphere at your event, selecting songs appropriate for the audience, and mixing them together in creative ways.
They also have to be able to read the room and know what will get people on their feet or keep things mellow depending on what you're looking for.
Throw in some technical knowledge about sound equipment and lighting rigs, plus a little charisma–and voila!–you've got yourself one heck of a DJ!
Mobile DJs are an integral part of any event. They provide music and entertainment for all your guests, so you want to make sure you're hiring someone that is knowledgeable about the industry.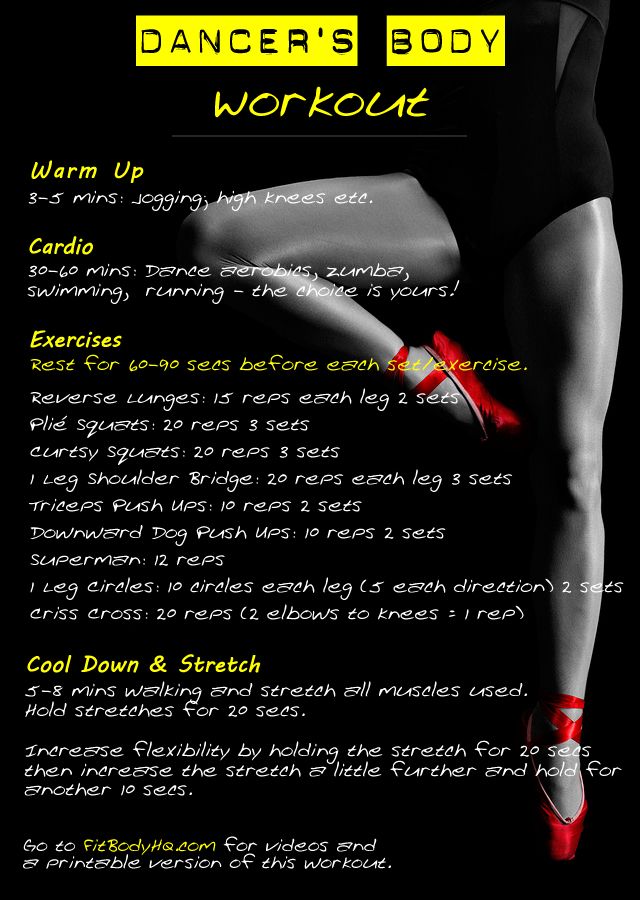 A mobile DJ provides music and entertainment for your event by being a master of ceremonies (MC) and playing music throughout the evening.
This person also can ensures that there's always something happening at your party – whether it be dancing or games – with interactive activities like karaoke, trivia contests, etc. The good DJ will usually play requests from guests as well!
---
Being a DJ is Fun
Making a career out of being a mobile DJ does sound risky to most, but if that's what satisfies your inner music spirit, then go for it. Do it for your passion and your undying love for music. This line of work needs sacrifice, just like every other profession.
DJing is a job that must be driven by passion and interest. Always keep the door open for new possibilities to improve, and you'll make a successful and memorable career out of it.
---
My DJ Journey
Hey, my name is Ryan and I am the owner of Mobile DJ Basics.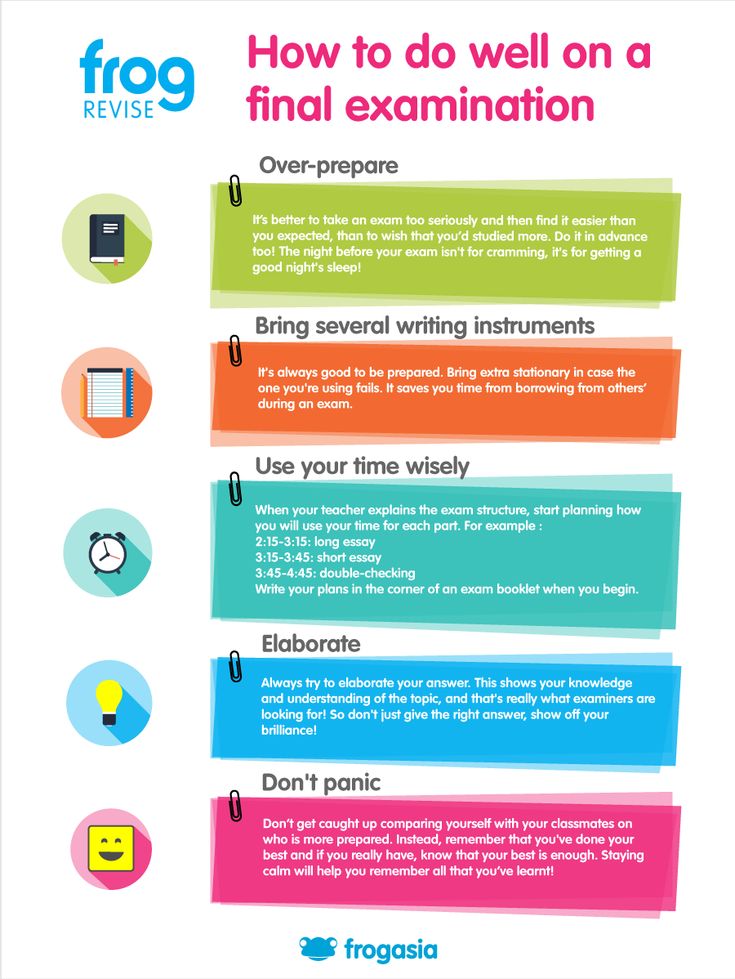 For years I have been a mobile DJ and seen all sorts of different events from weddings, sweet 16s, school dances, and corporate functions.
One thing I've learned over the years is that there are some DJ basics every event needs in order for it to be successful. These include a good equipment but more importantly a good attitude.
I still enjoy finding new music, talking with other DJs, and Trying out new DJ Equipment. We create song lists for DJs – Party Songs, School Dance Songs, School Appropriate Songs, Love Songs, Sweet 16 Songs, Prom Songs, New Wedding Songs, Best Slow Songs, Summer Songs, Happy Songs, Drinking Songs, and the latest TikTok Songs.
Check out our other DJ Song lists – Songs About Dogs, Friendship, Mom, Dad, Daughters, Sons, Family, Adoption, Las Vegas, Football, and Home.
Connect with us on Instagram and share your DJ setups.
---
Other Articles from Mobile DJ Basics
Best Vehicles for DJs | Should You Buy or Rent | 2022
Discover The Best Gift Ideas for DJs | Useful and Interesting 2021
What Should a Mobile DJ Wear 2022 | Successful People Dress the Part
Best DJ Books Every Professional Should Know | Buying Guide 2022
Best DJ YouTube Channels to Follow in 2022
Mobile DJs Guide to Social Media 2022 | Get Started Today!
---
Wedding Songs
---
Song Lists for DJs
---
Songs for DJs
---
DJ Equipment Reviews
---
---
Pins for Pinterest
If you like what you see, feel free to share some love on Pinterest <3
7 tips for those who want to learn how to dance
September 9, 2020 Reno5 Life
Dancing is a great way to make friends with your body and gain self-confidence.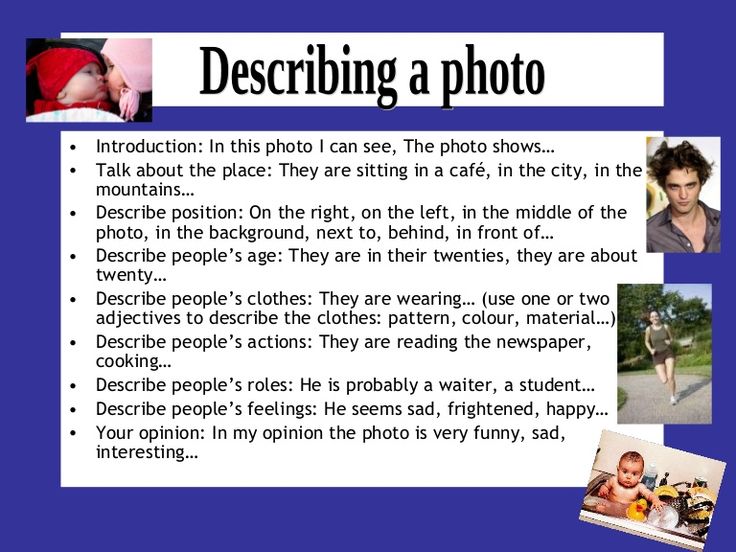 And yes, they can be mastered at any age.
1. Choose your style
The idea here is the same as for sports: if you secretly hate yoga or iron exercises, you are unlikely to go to workouts week after week. To achieve noticeable progress in dancing, a beginner will have to practice a lot and regularly, so it's better not to torture yourself and choose a direction that really ignites.
You can focus on the music that you like - you need to catch the drive from movements to it. It is music that forms the style of dance and its energy, so decide what is closer to you: for example, funk lovers should try popping or locking, folk fans may like Irish dancing, and if you respect jazz, swing and everything like that, take a closer look at lindy hop.
Another criterion is the nature of the movements. Some are closer to dynamic, as in hip-hop, others are smooth and sensual - for this in tango. There are also health restrictions to consider. So, twerk is not suitable if there are problems with the lumbar spine, with sore knees it is better not to get involved in shuffle, and it will be difficult for an aged person to master house.
2. Set a goal
Photo: Iakov Filimonov / Shutterstock
You can start dancing at any age, but it's important to keep in mind why you started it in the first place. It is perhaps too bold to expect that in half a year of classes it will be possible to reach the level of international dance championships from scratch. But if you want to try dancing in order to develop plasticity and learn to feel the body better, great, go ahead.
Don't expect everything to work out the first time. When you learn from scratch, difficulties are absolutely normal, the main thing is not to score in classes. Over time, both the correct posture and a beautiful gait will be developed, and as a bonus you will also get self-confidence - with freedom of movement, freedom from complexes will come.
3. Don't give up on sports
Some dances in themselves make for a good workout. A vigorous shuffle will replace cardio, and a break can give a load to almost all muscle groups. And yet, without preparation, it will not be easy.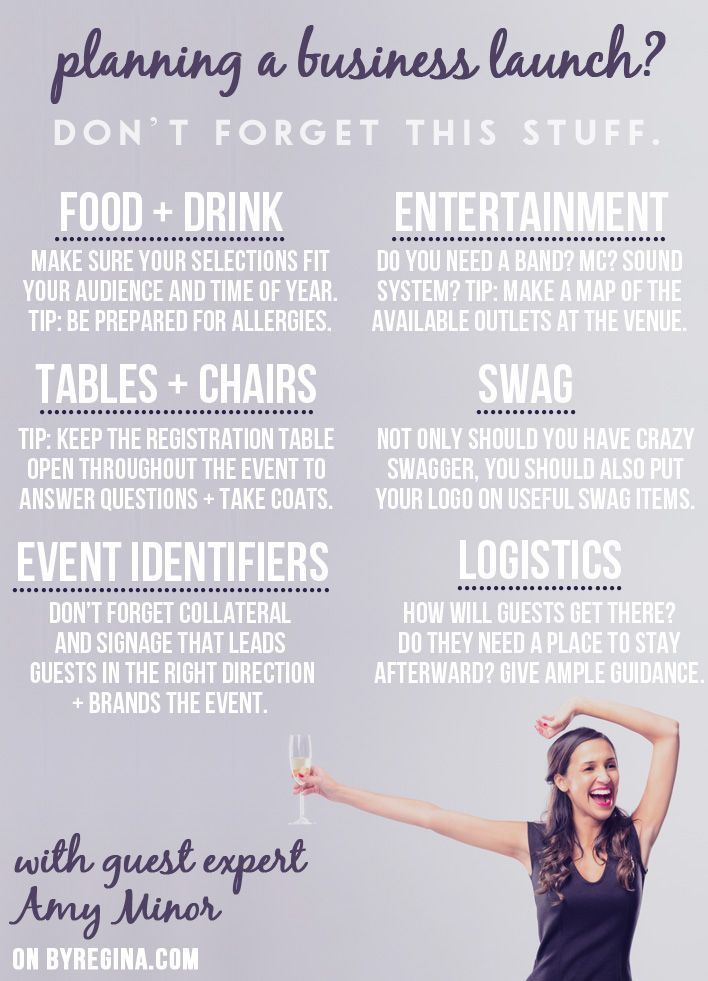 A more or less good stretch is needed in any type of dance, and, for example, strong arms and strong abdominal and back muscles are also useful for pole dancing. You can combine dancing with strength exercises, but you need to give the body time to recover and not plan classes in a row, but allocate at least a day of rest between them.
And don't forget to warm up before dancing. So that the training does not end with an injury, the muscles and joints need to be prepared for the load. You can allocate 10–15 minutes for a warm-up, it should include simple articular gymnastics (at least elementary rotational movements of the shoulders and knees), tilts and dynamic stretching.
4. Take some lessons from a trainer
Especially if you have never danced before. Those with experience can learn new styles at home with video tutorials, but that's because they already know how to control their bodies. Beginners are unlikely to succeed, but disappointment in themselves and demotivation are guaranteed - if you can't repeat elementary movements, then there's no point in doing it.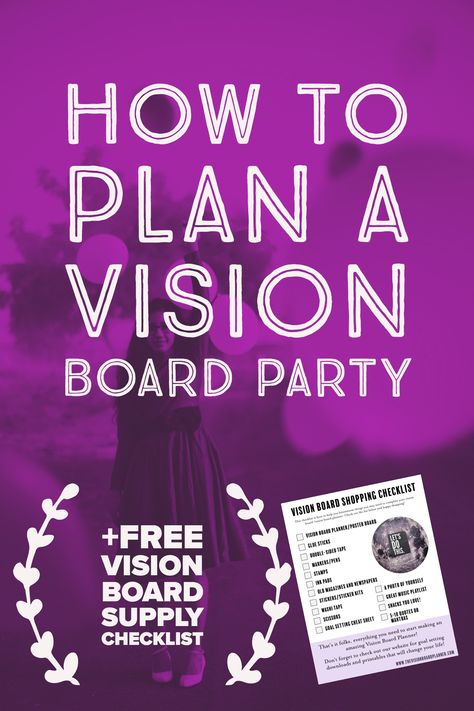 Nothing really strange here. Without preparation, it is difficult to just take it and start moving freely. At least the basic elements are better to master under the guidance of a pro, and when you feel that you are coping, supplement these lessons with home workouts.
5. Learn something new in every class
When you repeat the same set of exercises and movements over and over again, classes turn into a good way to pass your free time, only you can forget about progress. Acquaintance with new elements is the same mandatory part of any workout as a warm-up. It doesn't matter if you work with a mentor or on your own.
Do not immediately try to copy cool dancers. First, study the basic movements, then try to combine them into bundles until you hone them to automatism, and then experiment and improvise, creating something new based on familiar elements.
6. Record yourself on video
It is not necessary to record the entire workout from the warm-up, it is enough to record only those moments with which you have problems.
These can be separate movements or bundles that are not given in any way. Review the video and, if possible, objectively assess what is wrong: perhaps there are technical problems that are difficult to notice in the process. When you understand what's wrong, try to repeat the movement and record it on video again - and so on until you achieve a good result.
This approach will help you find errors and track progress. You can not even limit yourself to memorized ligaments, but improvise - then see how it looks from the outside.
7. Find like-minded people
Photo: Iakov Filimonov / Shutterstock
If you need an extra reason not to miss classes, then meeting new people can be a good motivation. It is easier here for those who train in a group. Often the dance school becomes the center of a close-knit community, where people come not only for the sake of classes, but also just to spend time together at dance parties.
Finally, the more partners around, the more experience.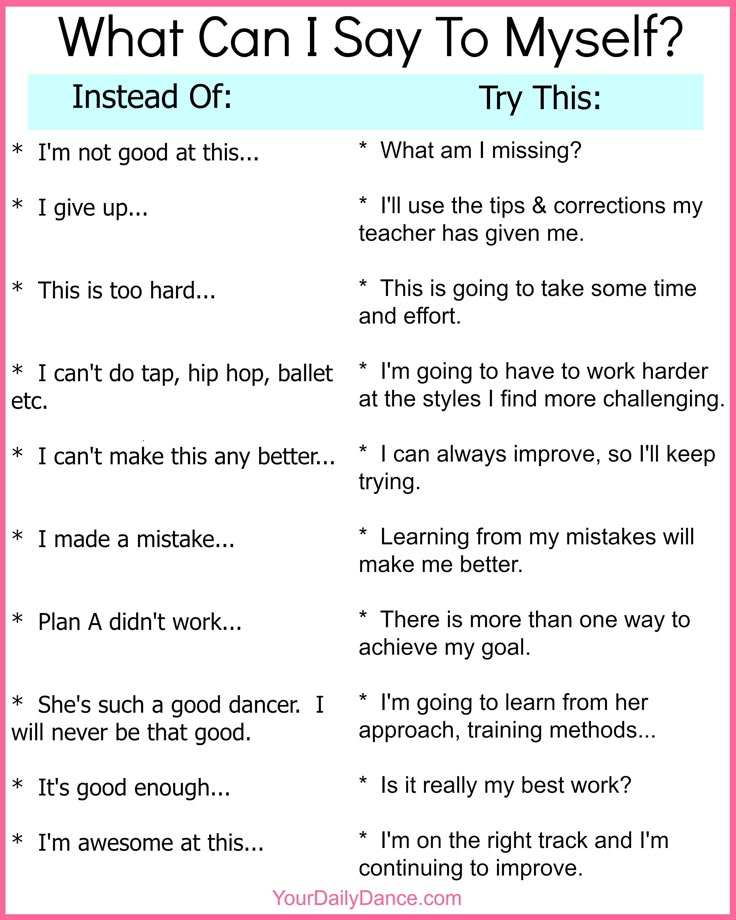 Do not limit yourself to dancers of your level of training and practice with those who are stronger or weaker than you. In the first case, you will be able to improve your skills, and in the second, you will try yourself as a coach - this, by the way, is a good way to learn to take more initiative and understand the very principle of movement in dance, and not just memorize the alternation of chords.
Stay fit and connected with the OPPO Watch. They have two powerful processors, a bright AMOLED display, 1 GB of RAM and 8 GB of internal memory, Bluetooth, Wi-Fi and NFC modules. And more than 90 training modes, including those designed specifically for ORRO. Work out cooler with music, you can listen to it in streaming services or download tracks to the memory of your watch.
If you want to enjoy clear sound, the OPPO ENCO W31 Wireless Headphones are for you. Two-level noise reduction system, easy operation and stable connection will make listening to music and talking on the phone as comfortable as possible.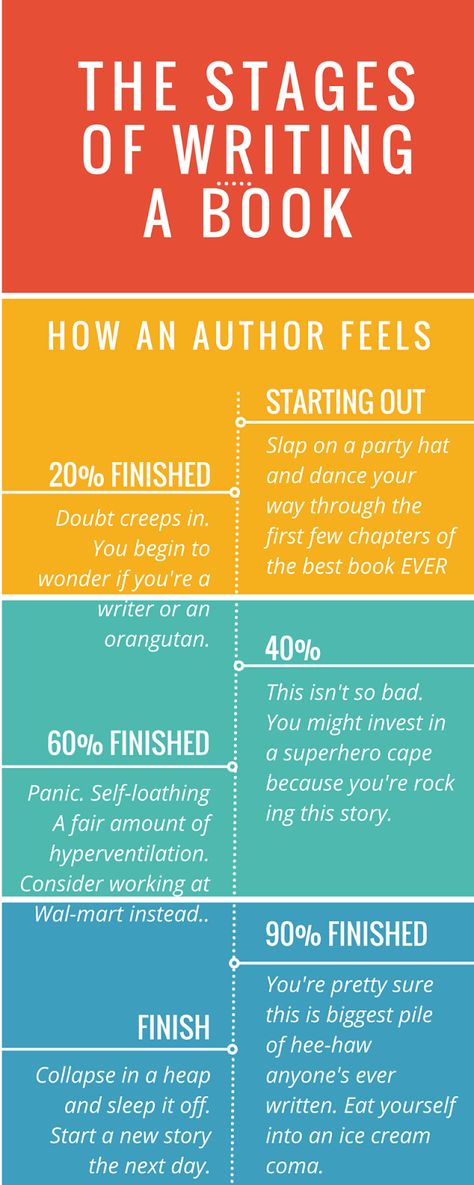 Show smart watch and headphones!
Read also 🧐
How to learn how to dance the shuffle
How to learn street dancing without leaving your home
Zumba is a fun way to lose weight for those who love dancing
How to put a wedding dance on your own
+7 812 565-45-32
St. Petersburg
Lakes
Vladimir
Yes, you can! For those who want to take the risk and try to stage their first dance on their own, I want to give some useful tips. I hope that they will help you competently plan and stage a harmonious wedding dance!
This article will be useful both for those who already know how to dance a little, and for those who are very enthusiastic and want to try their hand and come up with the dance of their dreams on their own.
Your first wedding dance is in your hands!
So, what should be assessed and considered before proceeding with the production?
Size of the dance floor and height of the ceilings
If your dance floor is small, then when staging the dance, you should avoid moving around the ballroom, choosing more compact dance figures for your composition.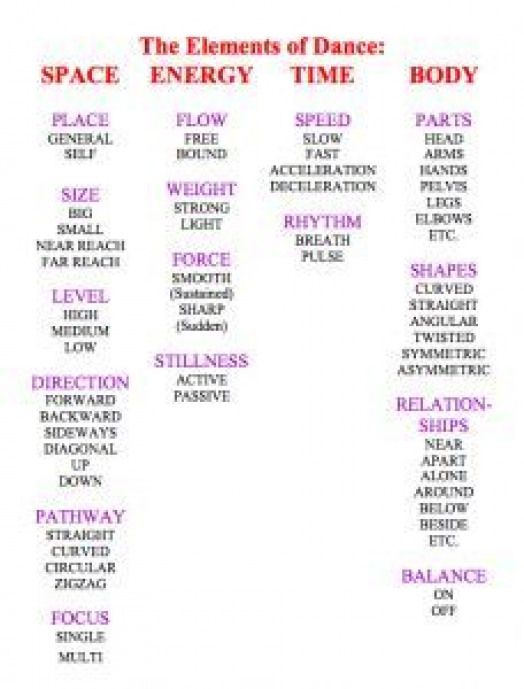 At the same time, if your venue is large, it is advisable to include several figures in your dance, in which you will actively move around the hall, thus filling the space visually.
Let's take a simple example: a wedding dance set to the tempo of a fast (Viennese) waltz. For the case if you have a small dance floor, you should stop at the "figured waltz" option, performing the figures without advancing, and performing the waltz itself "in a square".
If you have a large area, I suggest including a big circle waltz.
Ceiling height is important for high supports, the simplest of which is lifting the bride in her arms. Before performing such support, you need to make sure that the height of the ceilings allows it. For example, in some restaurants and on steamboats, it is problematic to perform high lifts.
Viewer's side
All your movements, and especially postures, should be laid out in directions and oriented to the "spectator's" side. To begin with, determine the configuration of your dance hall, the place where you will go to dance, the place where the main part of the audience will be concentrated, where the photographer and videographer will stand.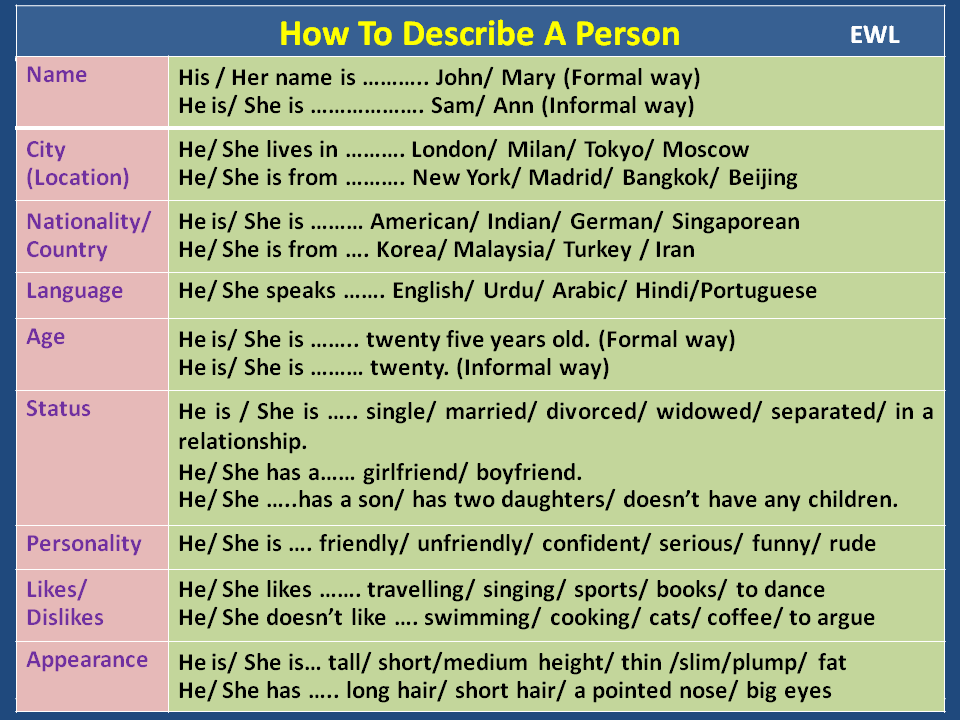 All your poses must be performed facing the audience. To do this, you need to decompose your dance into directions, so that for the performance of certain figures you find yourself facing your audience.
If you have 2 or more spectator sides, then you need to decompose your dance so that you alternately dance to one or the other spectator side. Preference should be given to the side where the photographer and videographer will stand.
Music
You can put the dance to any musical composition you like. It should be borne in mind that it consists of musical phrases, which in turn are divided into measures. The main rules that I recommend to follow in order to achieve the musicality of your performance:
a) As soon as a new musical phrase begins, you must change the movement type. The simplest example: while the singer is singing one phrase, you make one movement, when he starts singing another phrase, you start making another movement. Most often in musical compositions there are verses, choruses and losses.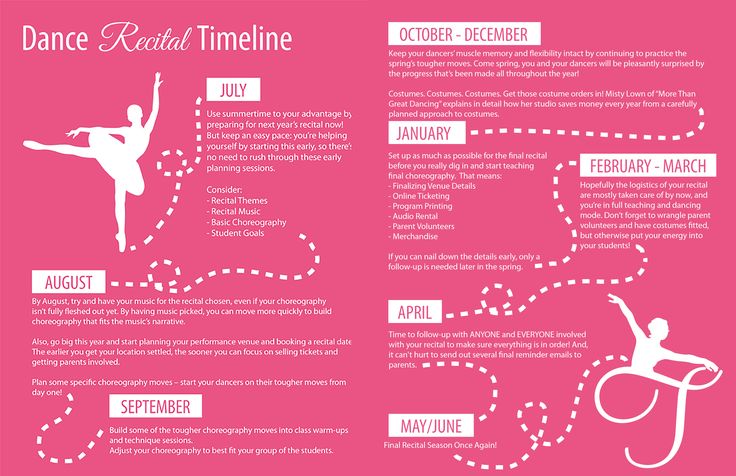 They usually consist of several musical phrases.
b) Play with musical accents and puffs. Accents (beats in music) are perfectly played with rapid hand movements, a sudden stop in movement, or a sharp change in direction. Puffs are best suited for "smeared" smooth poses.
c) Within each musical phrase there are several measures (most often the time signature for modern compositions is 4/4, for a waltz 3/4). Try to hear them, isolate and decompose your movements into strokes, achieving clarity of execution.
Before decomposing your movements into music, I recommend doing a musical dictation: decomposing your music into phrases, measures, highlighting accents and puffs. And then to impose on them movements.
Duration
Suggested duration of the dance: about 3 minutes including entering the platform and bowing. If your musical composition is longer, then it is worth trimming it using software tools. A longer dance rarely looks good: the audience gets tired and the effect of the first impression is lost.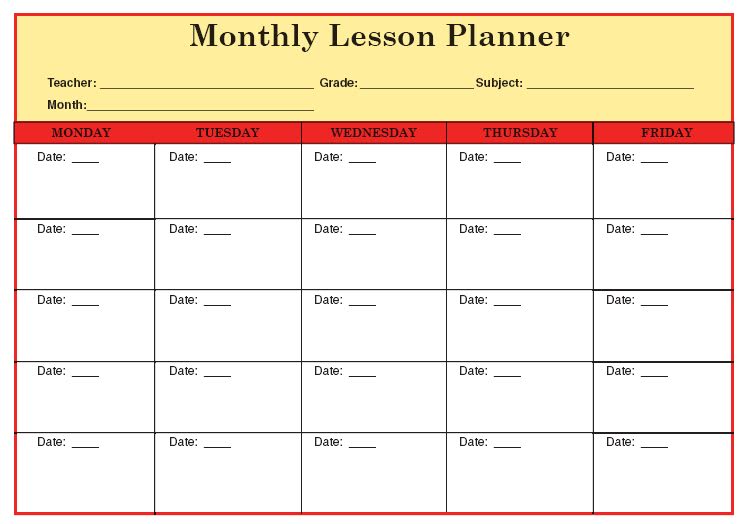 If you fundamentally do not want to shorten your melody, then I recommend inserting some pantomime scenes into it for contrast (scenes of a meeting, farewell, quarrel, reconciliation). This will advantageously set off the dance part and help make your performance more intense and interesting for the audience.
Physiology of the bride and groom
The appearance of the couple is very important for creating a harmonious dance.
Couples in which both the bride and groom have an ideal athletic physique and an ideal difference in height (10-15 cm) are few. All dance figures will suit these lucky ones.
But if your pair has features, then they must be taken into account and beaten, using 100%!
For example, for couples in which the groom is much taller than the bride (the difference in height is 20 cm or more), elements in which the groom goes down (visually becomes lower) and the bride remains standing will look very good. Also, for such a couple, support with rotation on the hands will look great, in which the bride is taken in her arms facing the groom (see photo above).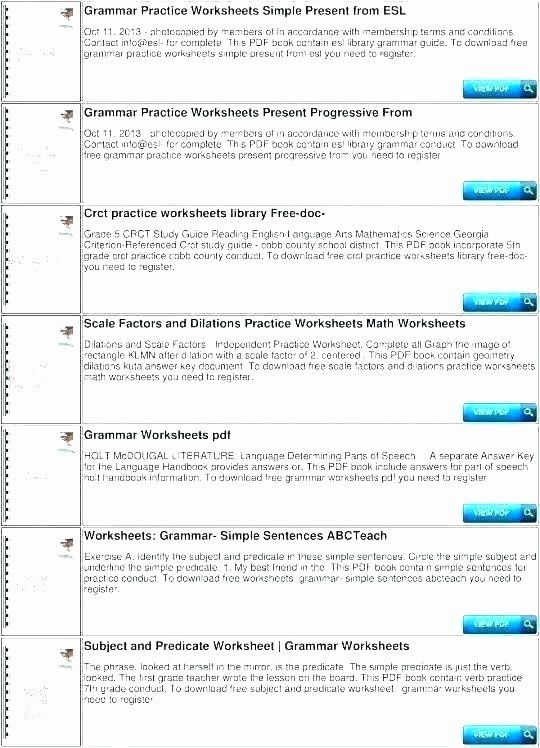 If there is a small difference in height between partners in a couple or the bride is taller than the groom, then supports are perfect for you, in which the bride deviates, and the groom remains standing straight. Elements in which the girl sits down on bent knees facing the groom will also look good. Rotation on the hands for such a pair is best done in a position when the girl is picked up sideways.
In couples where the bride has a more dense physique than the groom, we recommend avoiding elements with the bride lifting on her hands, in this case it is better to focus on the plasticity of the partner's movements and courageous lines in the partner's positions.
Video work
If you are staging your own wedding dance, you will most likely be using video footage. It would be a big mistake to simply copy the movements from someone else's dance.
When watching a video, be sure to select those movements that you understand how beautiful and correct to perform and avoid complex and incomprehensible elements.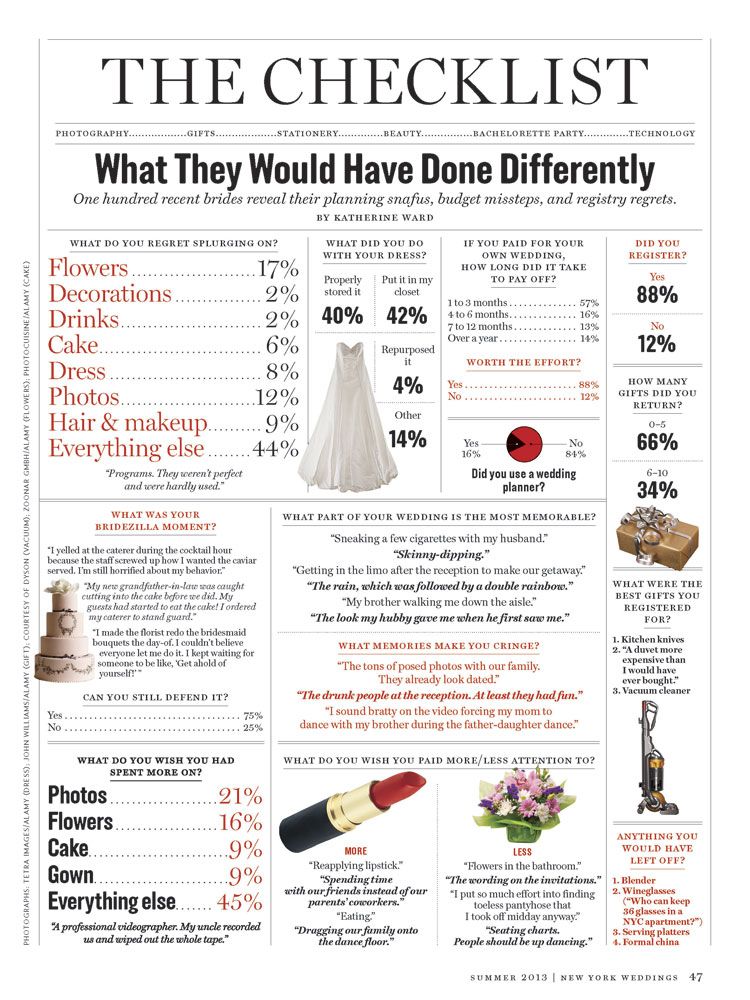 You should also be aware that what looks easy and beautiful in a professional performance, for beginners, it may not look advantageous at all.
Think about whether the movements you like are right for your couple, whether you perform them well. Take a video of yourself and compare the resulting picture with the original. Leave only those movements that you are good at.
Advice for girls
Girls, think about the features of your wedding dress when staging a dance. If the dress is tight, then you should wear a tight skirt at the rehearsal in order to immediately avoid movements that you basically cannot do in this dress.
If you have a crinoline dress, then wear a crinoline at rehearsal so that you and your fiancé get used to its size. Remember that the crinoline creates some distance between you in the dance, as well as inertia in the rotations.
If you have a train - then you need to either stab it or support it with your hand. Accordingly, during rehearsals, always keep something in the hand that will be occupied by the train.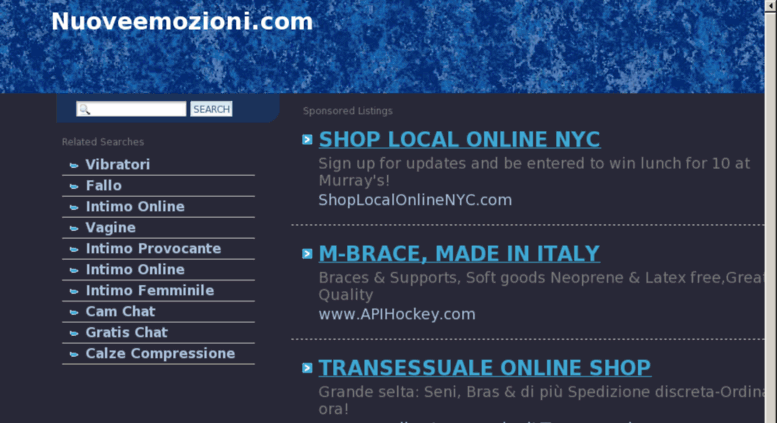 Often the choice of movements for a wedding dance is largely dictated by the bride's wedding dress!
Time
When working on the wedding dance on your own, you need to start staging about 2 months before the wedding. Chances are you won't have much time right before the wedding, and a good staging is time-consuming (especially if you don't have any dance experience), so it's best to start working on the dance early. With the rehearsal mode 1-2 times a week for one hour, you will have time to put on and learn the dance, film yourself on video and work on your mistakes.
It's a good idea to start with any pair dance (in a regular dance group), this will allow you to learn the principles of pair movement and teach you simple movements that you can use in your production.
Staging a wedding dance by yourself is an interesting, creative, but not an easy task. I recommend that after the end of the production, if possible, come to professional teachers for at least one lesson and show them your dance.