How to make a disco dance floor
How To Build A Disco Party Dance Floor: Rolls & Tiles
Building a disco party dance floor can be a really fun task, that when you select the right products, can also be an easy process.
If you're wanting to build a disco party dance floor for a dance club theme wedding reception or party, there are many ideas to explore. You've probably thought about the kind of lights you want around and above the floor, the colors you want to use, and the flooring products you will use.
Greatmats offers some amazing solutions for sale that would be perfect for a disco party dance floor, that once installed, your perfect party can come to life. Among the many different flooring tiles, panels, and rolls, the following represent some of the most popular products to use to build the perfect floor:
Court Floor Tile Flat Top

Basement and Portable Event Floor Tile

Event High Gloss Show Floor

Brilliance High Shine Event Floor

GamFloor Self Adhesive Vinyl Floor Roll 100 Ft
These flooring products are top notch.
They are attractive and high performing, and will definitely be comfortable for your family and friends to dance on.
Flat Top Court Floor Tile is a product that is easy to install with a snap together, modular design. The tiles are then equally as easy to disassemble and store when they aren't needed.
This product is a great one to choose if you have a subfloor other than cement or wood. For example, if you have a carpeted floor but you want to install a Marley or similar flooring material on top, you can first install the Flat Top Court Floor Tile to provide an affordable, flat and hard surface subfloor. With their robust tab and loop connector system, once installed, these tiles will stay together. They are made of high quality, no break polypropylene material.
If installed over a concrete floor, you'll likely want to also install a layer of rubber underlayment for sound and comfort benefits.
Shop Flat Top Court Floor Tile
Basement & Portable Event Floor Tile is a wonderful disco party dance floor option if you want a black and white checkerboard dance floor look or even a wood look.
This particular product is raised and waterproof, so it could even be used for a temporary outdoor party.
This flooring has a simple snap together connection process that delivers a dance floor easily and quickly. It's super affordable, and it can be installed over any hard, flat surface. There are optional ramped borders and colors to choose from. Just be sure to let your guests know to wear comfy shoes, as this is not designed for use with high heels.
Shop Basement & Portable Event Floor Tile
Event High Gloss Show Floor is a stunning temporary disco party dance floor option that is designed for special events. It delivers the ability to allure party guests with its attractive white, red or black glossy colors, and it's a breeze to simply roll out and tape down for a fast installation.
The attractive, high gloss finish displayed by this roll is second to none. It provides 360 square feet of coverage.
Shop Event High Gloss Show Floor
Brilliance High Shine Event Floor is another flooring solution for a disco party that comes in a full roll.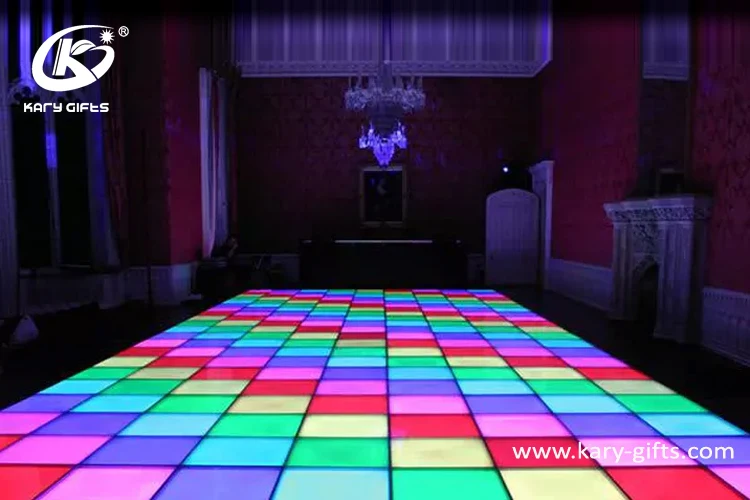 Available in attractive black or white, it's quick and simple to install using a tape down method, and the resulting surface is a durable and versatile one.
This event floor is perfect for temporary and portable use. Often used for stage and event flooring, it's also perfect for parties and dancing. It has a removable protective foil that prevents damage to the floor during installation, and when your disco dance party is over, just roll it up and remove it.
Shop Brilliance High Shine Event Floor
GamFloor Self Adhesive Vinyl Floor Roll is a 100-foot temporary flooring product mostly used for events, parties, photo shoots, and displays. It comes in a variety of matte and gloss colors, and it can be easily applied to most smooth and flat surfaces, like concrete, vinyl, wood, glass, plaster, and painted finishes.
This flooring product has a dense opacity that covers any color of subfloor without worrying about drying time or paint odors, but it certainly can be painted on or printed on with inkjet or laserjet, if desired.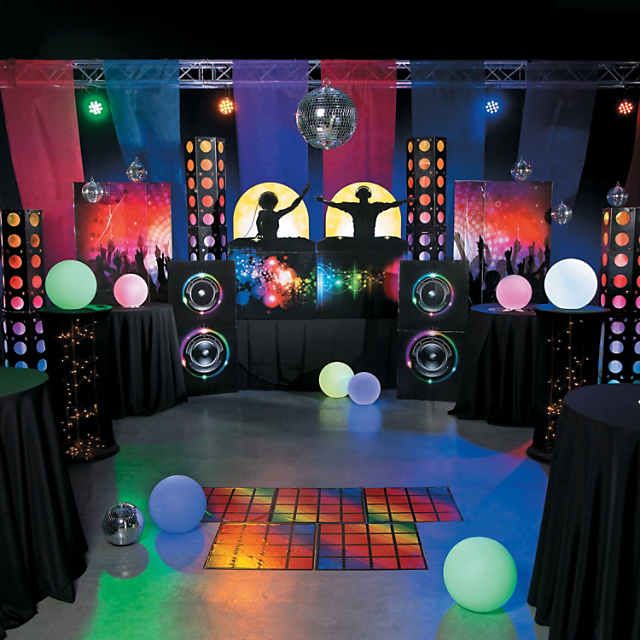 Shop GamFloor Self Adhesive Vinyl Floor Roll
The flooring products featured are among the best options for a disco dance party. They look great and perform well, and they are easy to install with either a snap together process, peel and stick, or an "unroll and tape it" method. With some simple lighting and decor, these floors provide the perfect foundation on which to build your themed dance party.
If you have questions about these products, the staff at Greatmats can provide you with all of the information you could possibly need. They can answer questions, help you with ordering, and so much more.
When you're ready to purchase flooring for your disco party, let the Greatmats staff go to work for you. Together, you can decide which product is the perfect one for you and your guests.
How to do a disco party at home
A disco party is a fantastic theme for all ages and one that is very simple to set up.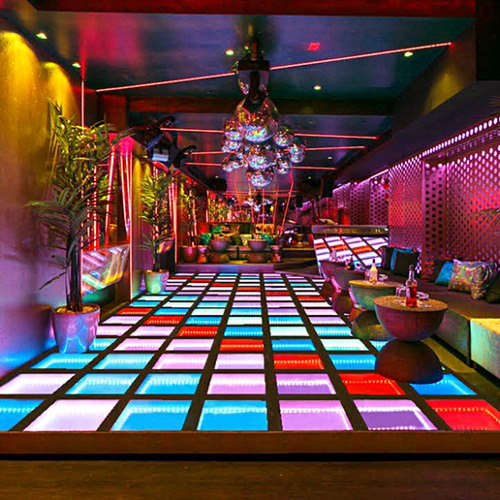 Here we will explain everything you need to know on what a disco party is, how to do a disco party at home, the best decorations to use and of course what the best outfits to wear to a disco party are. It's time to step back in time and drag out those flares!
What is a disco party?
In the 1970's, Disco was a very popular style of music and continues to prove its popularity in today's world. Having a disco party is a fun way to celebrate the disco style, decorations, and dance that made the style and music what it was. You can easily create a successful disco party if you have the right music, decorations, outfits and dance moves.

5 steps for a disco party?
1. Disco decorations
2. Prepare dance floor and lights
3. Disco music
4. 70's Disco themed outfits
5. Teach guests popular disco dance moves
BEST DISCO PARTY DECORATIONS
Having the right decorations for your disco party is an essential part of making it a success! The 70's disco scene was all about color! Colorful laser lights, big peace sign necklaces, illuminated dance floors and colors reflecting off smoke machines.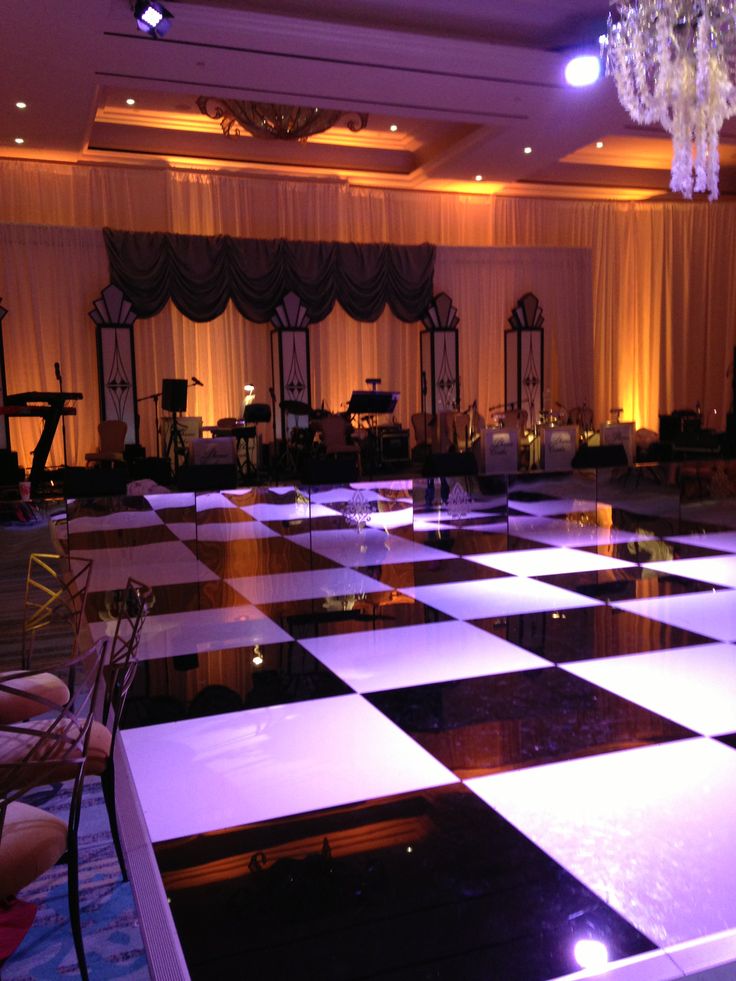 It was also a time where music was played on records, and mirror balls were essential additions to the disco party night life, so make sure your disco party decorations reflect these must haves!
Check out our huge range of groovy neon colored party decorations that will transform your party space into a disco visual feast!

Neon Party Decorations
Neon Party decorations for glow parties, glow in the dark parties, black light parties and birthday parties.
View Details
WHICH LIGHTS DO I USE FOR A DISCO PARTY?
To enhance the disco experience and to make the colors really pop, we recommend turning your disco party into a glow party with a black light glow party kit. As shown in the BeeGees music video below illuminated dance floors featured in lots of the best nightclubs back in the 70s.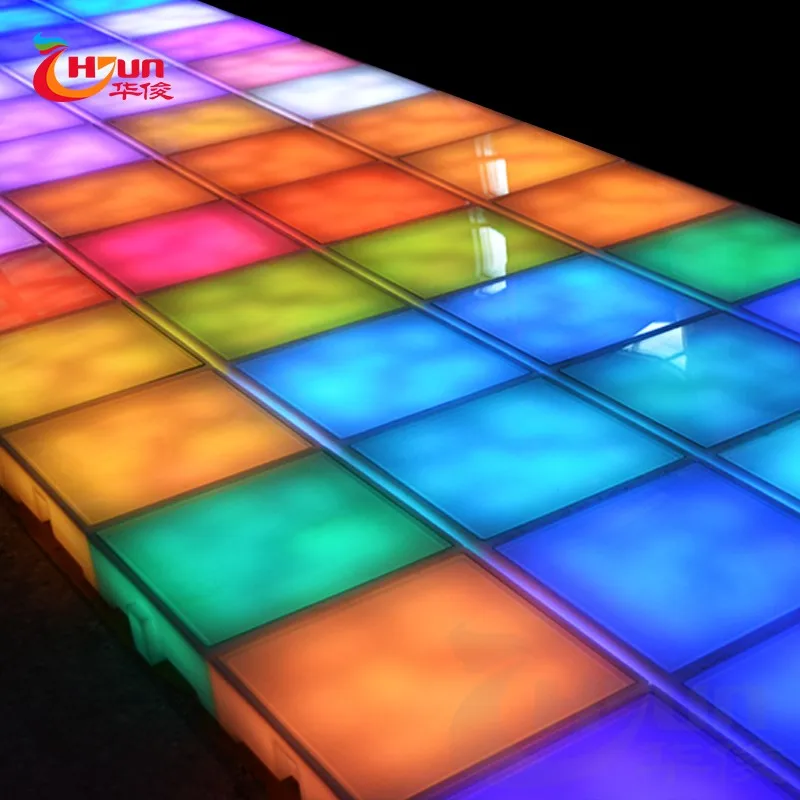 Using black lights you can create your own glowing dance floor by marking out squares with neon fluorescent tape. You can also hang neon decorations from the walls and ceiling that will glow in vibrant colors. Make sure to also include colorful laser lights that will reflect off the mirrorball. 
How to create a dance floor for a disco party?
This video shows you how you can make a stunning disco dance floor using black lights and some neon tape. Amazon links are provided below for colorful tapes as well as other great disco party decorations. 
WHAT ARE THE BEST DISCO SONGS OF ALL TIME?
The songs that you play at your disco party can either make a dance floor or clear a dance floor! Outlined below are a number of songs that are guaranteed to showcase the best disco songs of all time.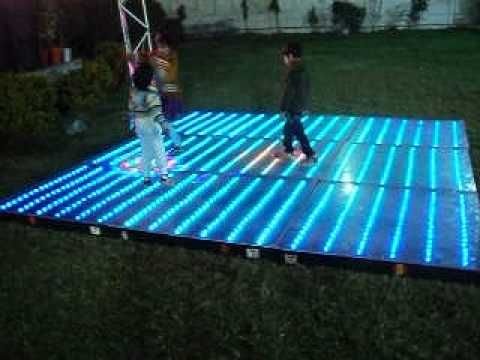 *Bee Gees 'Stayin' Alive'
*Gloria Gaynor 'I Will Survive' ...
*Donna Summer 'I Feel Love' ...
*Donna Summer 'Last Dance' ...
*The Rolling Stones 'Miss You' ...
*The Trammps 'Disco Inferno' ...
*Bee Gees 'You Should Be Dancing' ...
*Thelma Houston 'Don't Leave Me This Way'

WHAT DO I WEAR TO A DISCO PARTY?
What do I wear to a disco party? That is the question! Well you need to look the part, so here are a few fashion tips to guide you in the right direction.
When thinking of your disco party outfit, think of big afros, tight-fitting stretchy materials and shiny satin! Color-coordinating your shirt, pants and jacket, with a pair of bell bottom jeans, or flares are also popular disco styles.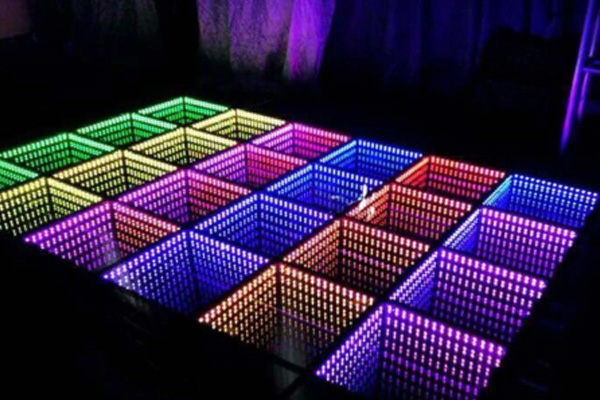 What ever outfit you decide on, make sure it's GROOVY!
WHAT ARE SOME DISCO DANCE MOVES?
Now that you look the part with your big afro, flares and tight fitting shirt, you now need to throw out some groovy disco dance moves onto that dance floor. Below is a video of some easy disco party moves for you to watch and learn. Enjoy! 
Want more great party theme ideas? 
STAY IN TOUCH
Subscribe for news and special offers!
Back to shop now
Tags:
Black LightsCollege partiesParties for adultsParties for kidsParty Themes
6 comments
Use left/right arrows to navigate the slideshow or swipe left/right if using a mobile device
Disco style in the interior: how to decorate a house in the style of the 1970s
Disco music, popular in the 1970s and 1980s, blew up more than one dance floor.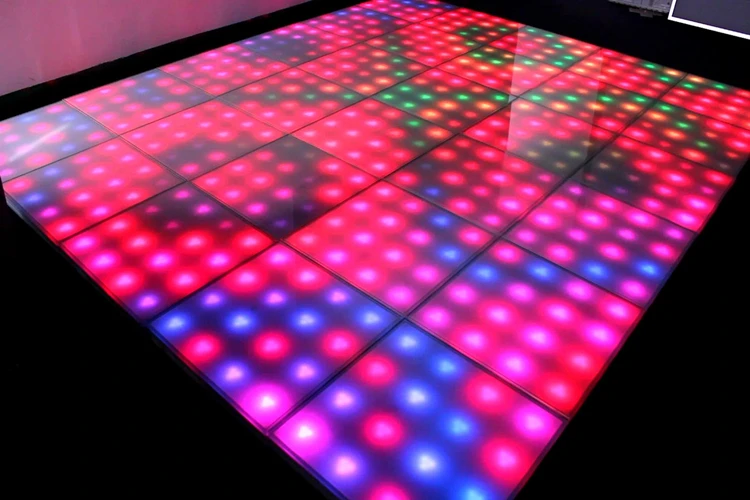 The heyday of style in our latitudes did not last long, and today the bright era is remembered with slight nostalgia: many of us lack light madness in gray everyday life. What if you are inspired by style and transfer this cheerful motif to the interior? We promise: life will become better, and, no doubt, more fun. But, in order not to slide into vulgarity and kitsch, be careful.
Cassidy Hughes Interior Design
Neon Light
Neon is often used in urban interiors, although it usually acts as an additional illumination. You can correct this situation, and at the same time install neon shades of the dance floor in the house. The convenience of such lighting is that usually the color of the backlight is regulated by a slight turn of the switch, which allows you to change it at least every hour.
Thin tapes are connected in series using adapters - the probability of making a mistake during installation is almost zero.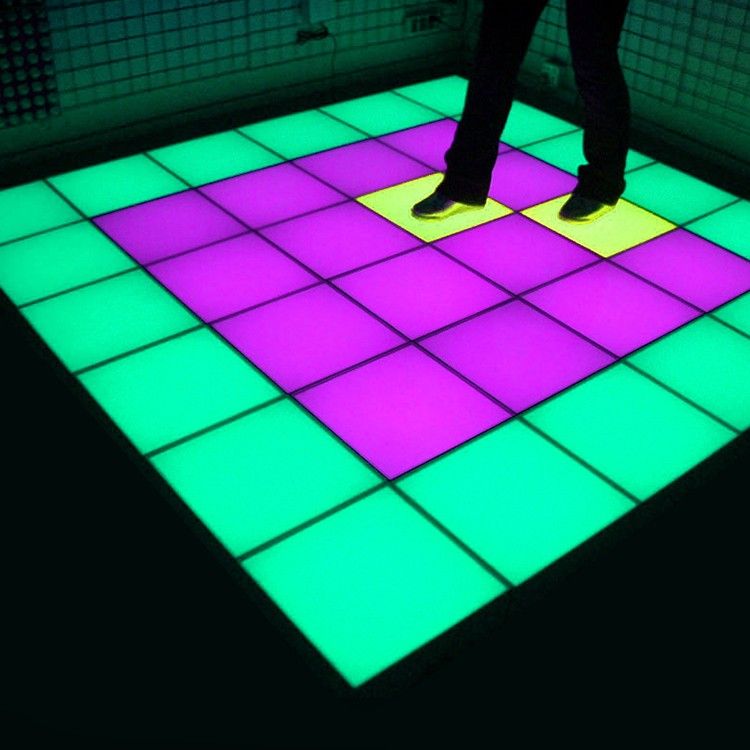 The lightness of the product allows you to mount it on both static and suspended elements.
Usually the tape is fixed horizontally under the ceiling or furniture, but we offer a more daring option: place it vertically along the wall at regular intervals. Keep in mind that this holiday atmosphere doesn't take long to get you crazy, so this scenario is more suitable for non-residential spaces, such as a narrow hallway or a guest bathroom.
Anik Pearson Architect, P.C.
Mirror Sphere
How can you transform an ordinary modern living room into a disco style interior without changing anything? Hang a mirror ball from the ceiling. This element is so strongly associated with disco that it gives rise to positive and dynamic associations even without the help of other decorative techniques.
Do you want to combine business with pleasure? Choose a disco ball with built-in lighting and get rid of the old chandelier: now you have a youthful accent in the interior and a full-fledged lamp that will turn any formal dinner into a friendly party.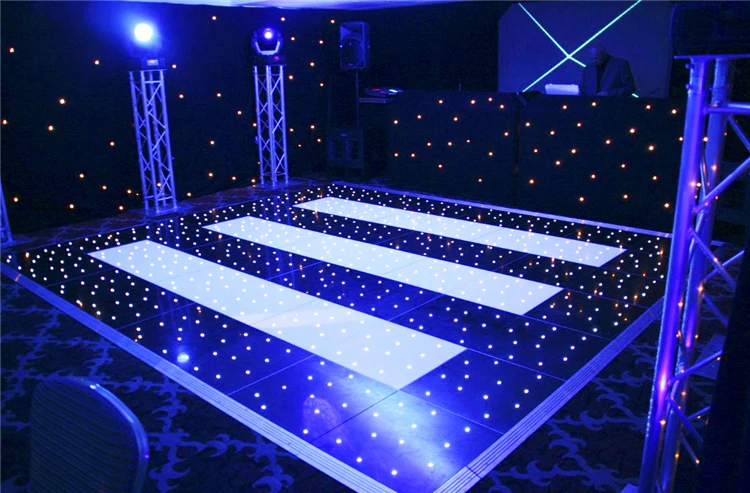 Meister Construction Ltd
Really exotic - find a non-standard place for a shiny ball, for example, put it on the edge of the bath. With such a disco ball, water procedures will become a daily holiday. After all, many people like to sing in the shower - why not dance there?
Architectural Alliance Inc.
In fact, disco-inspired items are not uncommon in interior collections. Look at this complex metal lamp with many spheres - to me, it literally screams about the lights of the dance floor.
Choose a light base
Disco is not so much an interior style bound by rigid canons as a reason to let your imagination run wild. The optimistic concept suggests bolder use of bright colors in the main finishes and decorative elements, combining geometric shapes, alternating matte and glossy textures and placing unexpected accents. Doubting your skills as a colorist? Start with a white neutral finish and a few contrasting hues like blue, yellow and red in this example.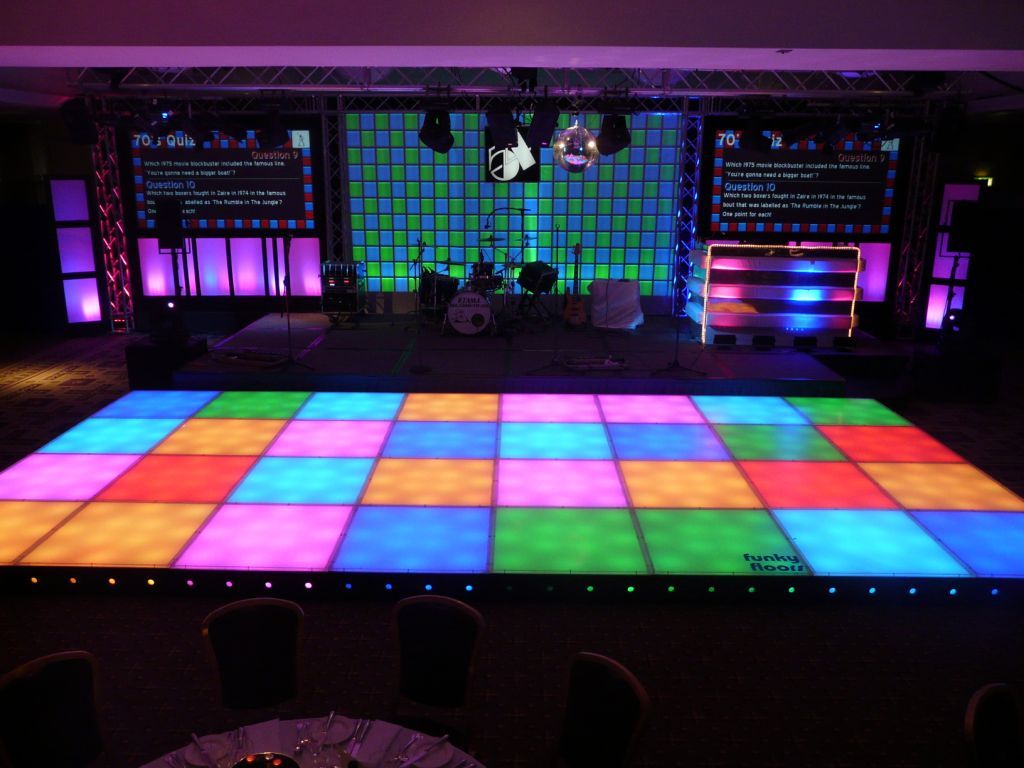 The base color will balance bright spots and allow you to boldly play with active shades.
Home Staging
With a colorful room divider and eccentric chandelier, this interior looks daring and expressive - quite in the spirit of disco, but the white drapery at the head of the bed and the floor of a neutral wood tone save the room from being overloaded with color.
Axis Mundi
Keep the rhythm
Disco music is not only drive, but also rhythm. If we translate musical notation into the language of the interior, such a score is best matched by the alternation of contrasting stripes. If you are ready for an impromptu rainbow to decorate an entire wall, choose other trims and accessories more carefully: the active print does not tolerate competitors and slides into vulgarity from meeting them. A good example is to combine striped wallpaper with a light floor, a large white lamp and chairs to match the stripes, as in this cheerful living room.
Pink Door Designs
The opposite approach works just as well: multi-directional stripes set the tone. True, this technique is less predictable in terms of visual effect, so it is better to limit yourself to stripes of the same color.
Alison Damonte Design
To make the interior brighter, it is not necessary to start repairs and refinish the walls: striped accessories - textiles or an unusual lamp - can also add a disco style accent.
space + style by Marco Joe Fazio Ltd
Splashes of light
Relaxing on the dance floor is a pleasure for the dark, and disco is not accidentally associated with the night. The owners of this bathroom delicately exploit the motif: a small glossy mosaic shimmers with cold lights in the rays of the built-in lamp.
Scheer & Co. Interior Design
Sparks in the folds of fabric
Shiny fabrics conquered the fashion Olympus in the late 1970s: going to the discos, progressive girls wore "snake" leggings and short shiny tops.
Today, when this dance fashion has become a part of history, disco-style outfits are reminiscent of draperies with a metallic sheen.
You can decorate a window with such textiles, so that the sun's rays play in the folds of the fabric, and zone the room. When choosing a fabric, consider the orientation of the windows: if the room is dark for most of the day, fabrics with a warm golden sheen will suit you. For bright rooms that warm up well during the day, textiles with a cold sheen will come in handy - it will balance the visual temperature.
Steven Miller Design Studio, Inc.
Piquancy
Do not forget that the disco style appeared as a challenge to the conservative lifestyle of the older generation, and emphasized eroticism became one of the elements of culture. This facet of style requires a particularly careful approach. A good option is to translate erotic motifs into a frivolous, cartoon format. For example, such a print on a pillow cover does not look too defiant.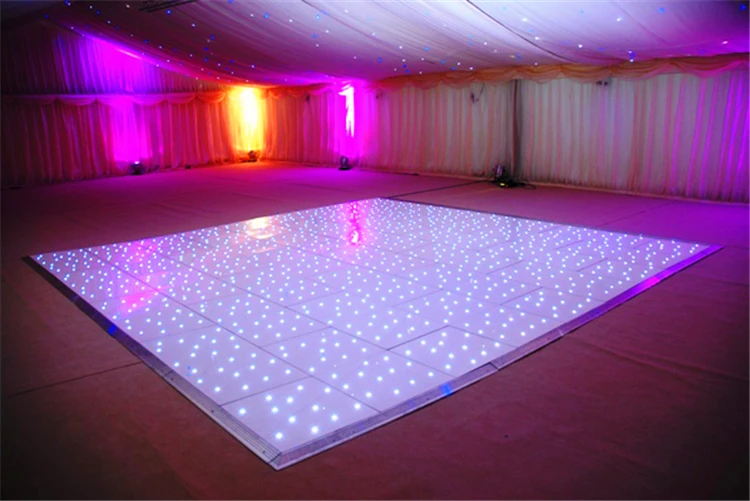 Jasmine McClelland Design
Emphasis on glass
An essential attribute of a disco is reflective surfaces, be it a mirror or glass. In this interior, an accent red wall of glass blocks with a three-dimensional pattern appeared, and the completeness of the picture was achieved thanks to a round lamp: reflected in the mirror, the decor visually expands the boundaries of space.
OMNI Interiors
Look for expressive parallels
Despite the fact that vinyl records and CDs have long become an anachronism, they are useful in order to decorate the interior in the chosen key. Do not hide your rarities: they will look much more expressive on the wall in a bright interior than on the farthest shelf of the closet.
Disco clothing
Beauty and fashion
Anastasia
January 24
0/10 0 153
Every decade has its fashionable signs.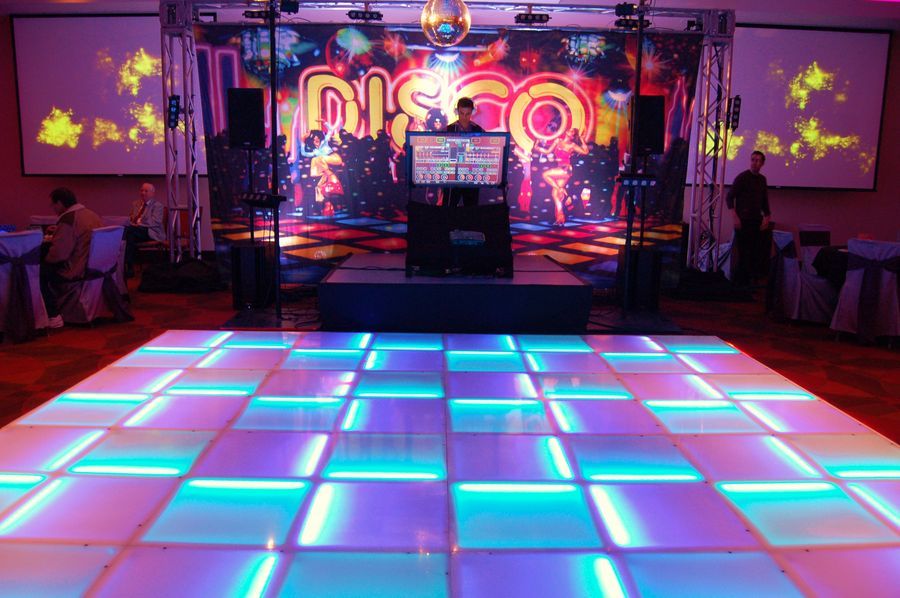 For example, the incendiary 70s are a bright and sometimes even extravagant disco clothing .
The main youth "breakthrough" of the seventies is discos . The new dances were not at all like those that had been customary to dance before. There were no clearly fixed obligatory steps and their definite sequence. The movements were simple, the rhythm was clear, so the disco style quickly became popular and widespread.
The atmosphere of the discos of the 70s was festive, the dance floor itself was more like a bright and exotic carnival - light, sparkle, incendiary music, sparkling positive and unrestrained fun. Disco clothing was also in line with the general trend - it was bright, shiny and unusual .
Trendsetters of became popular performers of those years - Gloria Gaynor, Donna Summer, Diana Ross, Bee Gees . The youth wanted not just to dance to the songs of idols - they wanted to look like idols look like.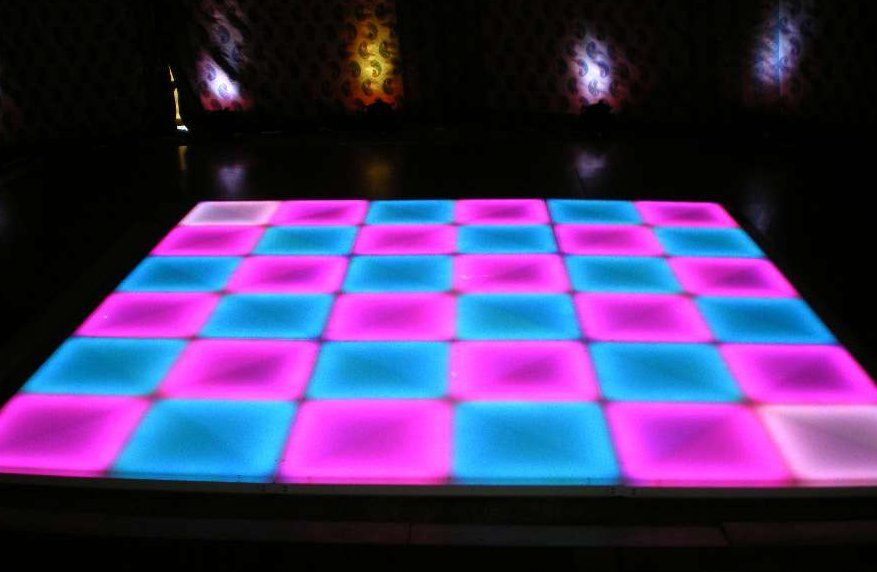 Disco-style stage clothes were original and eccentric, and sometimes even provocative. Short denim shorts worn with bright tights, loose shirts and tunic dresses, an abundance of sequins and sequins - all these signs of style migrated from the stage to the dance floor.
Disco clothing featured extraordinary variety Flared jeans, skinny satin trousers, banana trousers (introduced in the early 80s), short shorts, lurex knitted tights, translucent tops and tank tops, lycra bodysuits, shiny synthetic shirts, dresses with shocking cuts… There were no restrictions. The main thing is originality, outrageousness, the combination of the incompatible. The brighter and more unusual, the better.
For men, the iconic disco style was Tony Manero from the cult film Saturday Night Fever (played by John Travolta). White suit and black shirt or turtleneck - real disco chic! Men also wore tight, shiny trousers or jeans, tight at the top and flared at the bottom.
Along with shirts, turtlenecks (worn under a jacket or on their own) were very popular. Men's disco clothes were often bright colors - bright yellow, salad, orange, silver, metallic. The brave ones even wore leopard-like overalls.
If men's disco clothing approached women's clothing, then from ladies' outfits was the opposite. Women preferred wide, masculine-style shirts, which made them even more feminine (this was especially facilitated by the habit of not wearing underwear and not fastening the top buttons of the shirt that way). In addition, the ladies wore shorts and t-shirts in the colors of the "gouged eyes", denim sundresses and maxi skirts. If the sandals are certainly silver and on a high platform (however, in the late 70s, the platform gave way to a hairpin).
Often, however, disco clothing was not typically 'feminine' or 'masculine'. Popular was unisex style , but with some "bias" in femininity. Men did not hesitate to wear tight jeans or white leather trousers, translucent tops or T-shirts.
The most daring disco regulars even put on make-up - just as brightly as the girls.
disco make-up deserves a special mention. The standard of makeup of the 70s is bright blue eyelids and pink lips. However, other colors were also in favor - purple, lilac, rose-lilac, pink-purple. Special chic - shadows and lipstick with mother of pearl. They applied cosmetics carelessly - no one followed the clarity of the lines. And shine, more shine! Glitter on the face and hair, self-tanning on the body, mother-of-pearl nail polish. Add to this an abundance of decorations that would be the envy of a Christmas tree, and an Afro hairstyle (possibly in the form of a wig) - and you get a portrait of a typical representative of the disco style.
Unlike ethnic or casual style, disco clothing was not seen on the streets. Casual clothes of disco lovers usually did not differ from the outfits of those around them, and only with the onset of the evening they put on bright, shiny, extravagant things and went to dance and enjoy life.