How to make a dance studio in your basement
How to Set Up Your At-Home Dance Studio
Disclosure: This article contains affiliate links with Amazon. If you make a purchase from these links, Dance Dispatches will receive a small commission – at no extra cost to you.
If you're an avid dancer and your house has extra space, you could benefit from creating an at-home dance studio. It will be an especially easy project i you already have a home gym or a rec room (recreation room, but I think these are only common in the US). Here are a few practical steps to transform a room, or part of a room, into a functional dance space. Our range of home dance studio ideas covers the basics, technology set ups and useful dance accessories.
Home Dance Studio Basics
These are more or less the essentials for the dance studio in your home. Most dance schools highly invest in this essential equipment because it's the most important.
1. Clear a space.
There's no way around it; you need some free space to dance.
Otherwise, you're destined to accidentally kick, trip over or break some standard household object when you're dancing at home.
Determine where you will have enough room to dance – even if it's just 8' by 8'. Sure, you won't be able to perform large traveling movements; but otherwise, you will be able to move quite freely.
If you're lucky, you'll be able to maintain a permanent studio set up. Otherwise, you may need to prepare your home dance space every time you wish to dance by pushing your furniture to the room's peripheries, etc.
2.
Lay your home dance studio flooring
.
Yes, you can dance on any floor, but it's not easy to spin on carpet – and a concrete floor will be especially hard on your joints. The breakdancers' solution was to practice on sheets of cardboard, but if you've got a budget for your dance studio flooring, wouldn't you rather have wood floors? You can follow this DIY article from the Swungover blog (about swing dancing), which details how to make a wooden practice dance floor for your home.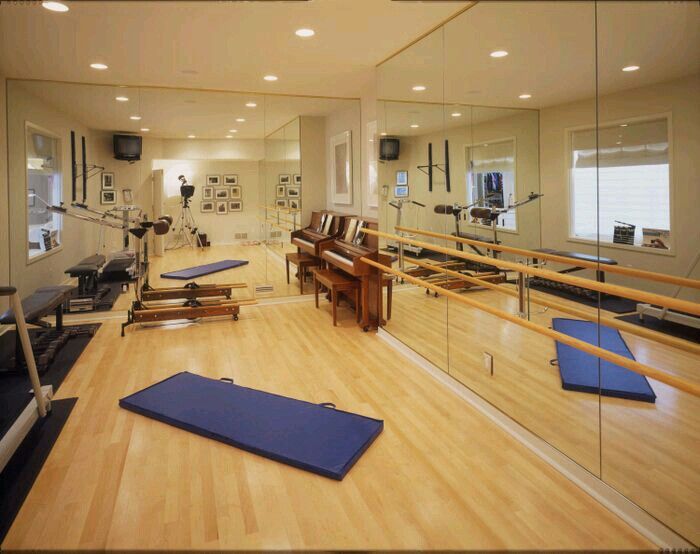 You need a little know-how to assemble the aforementioned flooring. However, if you're willing to forego wood, you can find interlocking tiles to create your dance floor. Models vary, but you just snap them into place, then fix the sloped border pieces around the edges. For instance, Soft Floor sells kits that cover 1 square meter, 1.8 square meters and 3 square meters.
If you want to upgrade to a professional grade studio, you'll want a sprung floor. This type of floor helps to protect the joints during jumps and other high impact moves. The renowned dance flooring brand, Harlequin Floors, sells home studio kits with Harlequin Liberty sprung floor panels covered with either Harlequin Cascade or Harlequin Reversible vinyl. (Vinyl flooring, sometimes referred to as marley, is less slippery than polished wood and can often be found in ballet studios and covering professional stages.)
Once you finish your home dance floor, you still have a few more home dance studio flooring options.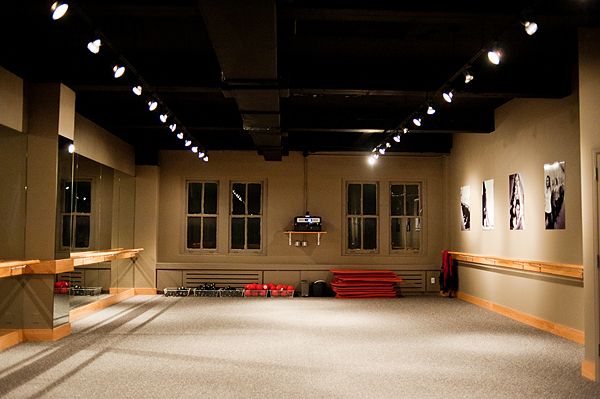 Other alternatives include purchasing a tap dance pad to protect your new dance floor – and purchasing an inflatable tumble track or acropad to safely practice acrobatic dance tricks.
3. Hang a dance mirror on the wall.
As Nelly's Hot in Here single alludes, you need to dance in front of a mirror to be "checkin' your reflection"– and it's even important when you're not just dancing in the mirror while you're on the phone. Mirrors offer useful visual cues for dance learners. When you glance in the dance mirror, you may notice that you haven't completely straightened your leg or that your arm positions are slightly off. This feedback can help you to improve your dance technique.
You can either mount multiple floor-to-ceiling dance studio mirrors on the wall to reflect your every movement – or install a single, large dance mirror panel. Specific dance mirrors aren't necessary, either; you can get a skinny full-length mirror to to the job.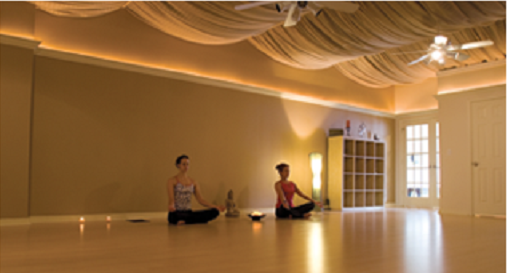 Depending on your home dance studio arrangement, you can even get this over-the-door mirror, which hangs from the top of a door – or opt for a portable standing mirror. And if you want an artsy look, you can create a mirror wall with these sticky reflective mirror-like decals.
4.
Raise the barre.
When you're warming up with your own barre class – or a free online ballet barre video, you can use the back of a chair for support. It's okay, but not ideal. A longer ballet barre would give you more room to stretch and could be shared with multiple dancers.
To set the barre, affix either a single barre or a double barre to the wall. (Pun intended.) Otherwise, select a transportable barre, which allows dancers to stand on either side of the barre and practice at the same time. You can either pick a barre with adjustable height – or choose a barre with two rungs at different heights.
You'll enjoy trying these free online ballet barre classes even more when you dance with a real barre.
Tech Set Up for Home Dance Studios
If you want to play music on a quality sound system, follow along with an online dance class or record a video of you nailing a dance challenge (inspired by Covid-19), you'll need to arrange your dance studio at home appropriately. This tech may not be necessary, but it can definitely enhance your dance space.
5. It may be time for a telly.
A television in a dance studio could be counterproductive, but only if you let it lull you into a movie marathon instead of a dance session. However, if you mount a flatscreen television to the wall in your home dance space, you can stream online dance classes and follow along without craning your neck to watch them on your phone or laptop. You can also cast YouTube dance tutorials to your smart TV, in addition to online dance fitness workouts (like DanceBody).
6.
Listen, you want a good sound system.
It's your space, your music when you're at home in your dance studio.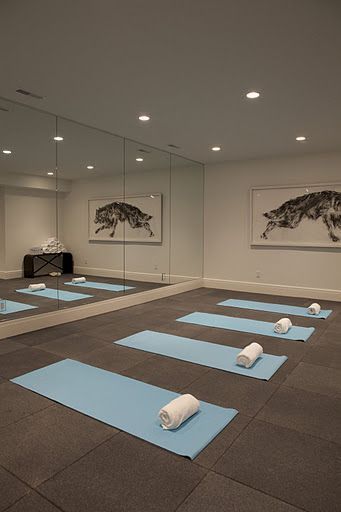 You don't need to pop in wireless earbuds, like you would at a communal gym space. Gone is the heyday of boomboxes that blasted cassette tapes and CDs.Unless you're feeling nostalgic, you can use a small portable speaker to amplify songs from your phone. Apple fans will naturally gravitate towards the iHome, while others may be tempted by JBL's wireless speaker. If you want to go full out, shop for a surround sound speaker set, which will give you a more intense, immersive experience.
7.
Get camera friendly gadgets.
Give your family and friends a break. With certain tools, you no longer need them to film all of your dance videos. You can simply prop your laptop or tablet on a small table to capture your sweet moves. I recently did this for the #danceitoutchallenge; however, I was disappointed with the video quality in the slightly low light.
You may want to record on your phone, instead. To do this, get a mini version of a tripod, called a GorillaPod which can stand on tables and wrap around other objects for optimum height placement.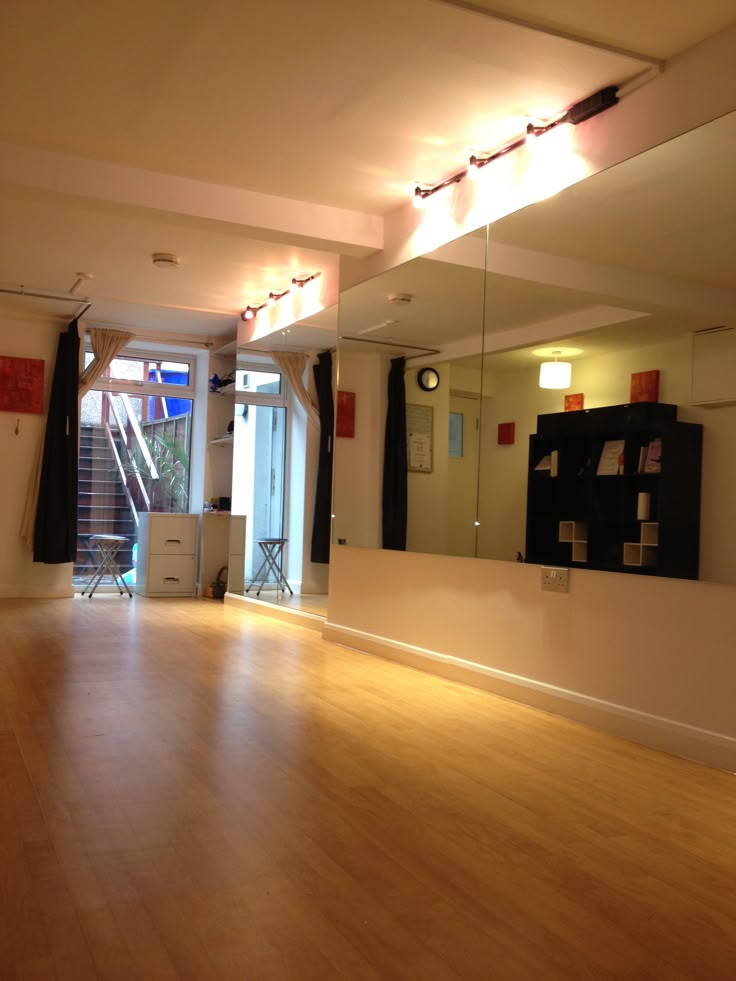 Or purchase a large standing tripod to mount your digital camera. (But do make sure your camera has a tripod mount.) While these devices will keep your recording device static, you'll want this nifty Pivo device for automatic motion tracking. It's pretty cool.
Photo credit: Jun Pinzon/ Scopio
Dance Studio Extras
These small accessories aren't necessary for dancing, but if you have the space, this is a good place to put them.
8.
Collect your dance equipment for home here.
A home studio space is a great place for your dance training accessories. Sure, a foot stretcher to enhance your arches may not be your thing – but there are a couple of other dance accessories to improve your technique and physique. Instead of stretching your feet, you can use a pulley-based leg stretcher to perfect your arabesque. To better your turns, you can either try a turn board or a turn disc. They help you become accustomed the sensation of turning multiple revolutions.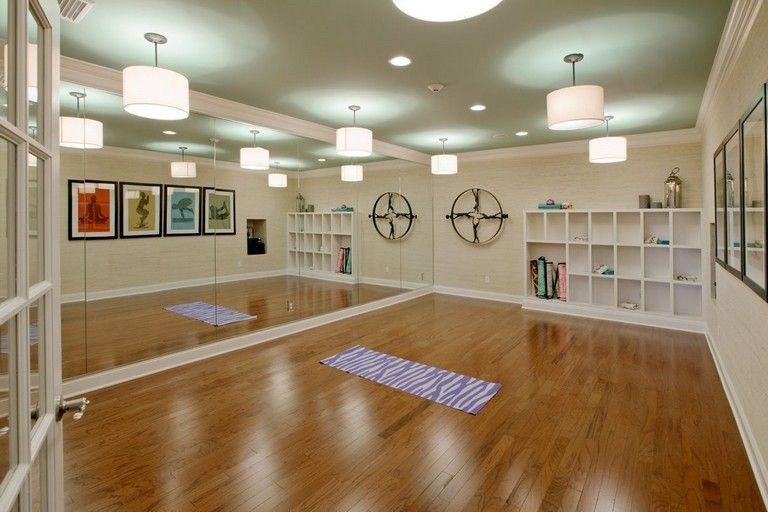 You don't need to be in relevé on the turn board, but you will improve your balance in relevé on a small turn disc.
9.
Bring in your home gym kit, too
.
Your open studio space can function equally well for cross-training. While you might not have room for large pieces of exercise equipment, like cross trainers, treadmills, exercise bikes and rowing machines, you can probably squeeze in a weightlifting bench, small hand weights and a set of kettlebells. Resistance bands, gliders, ab wheels and TRX-type suspension trainers can come in handy, too.
A yoga mat is good for stretching, even if you don't practice yoga, because it's soft and keeps your warm body from cooling off too quickly on the floor. You would also enjoy a foam roller, massage stick, and/or massage balls to release the muscles after intense dance sessions.
10.
Add your dance decor.
Last, but not least, you can decorate your studio with inspirational dance posters or your own gorgeous dance photos.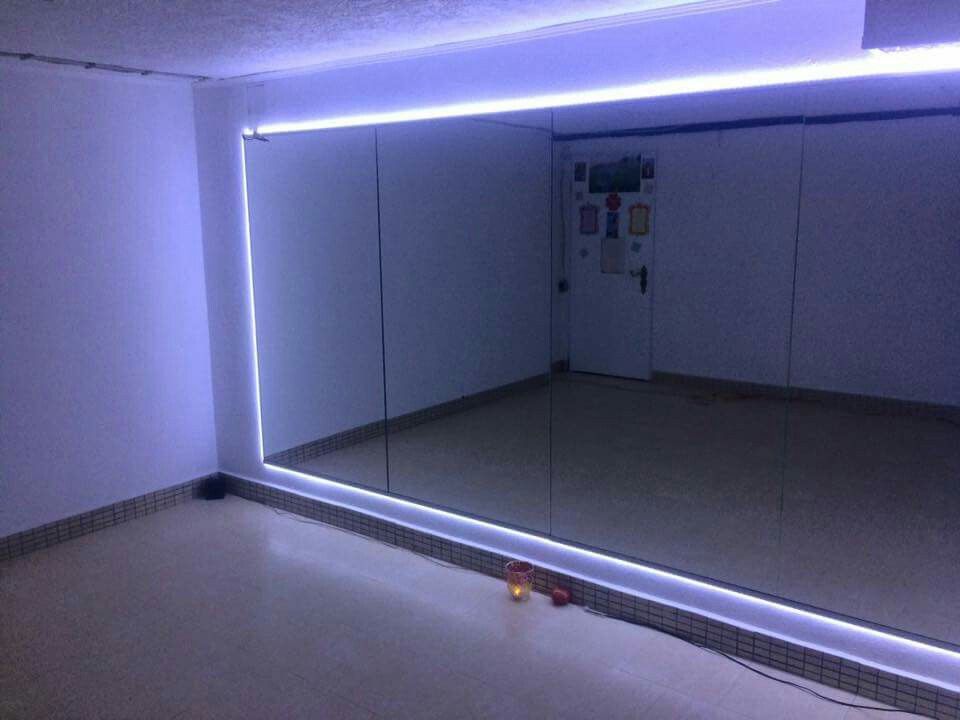 You can proudly display your trophies and hang your old pointe shoes or ghillies. (What else are you going to do with old, worn out dance shoes?) You won't want to overcrowd your special dance space, but it's nice to add a few personal touches. For a bit of flash, you can even add some fun disco dance lighting.
Where are you going to place your dance studio? And what are you most excited to add to your dance studio at home? We look forward to hearing about your home dance project in the comments below!
How To Build A Dance Studio At Home
Is it your dream to be able to wake up, brush your teeth, and go dance in your own private studio?
To be able to choreograph or take STEEZY Studio classes in the comfort of your own home?
Well, with a bit of sweat and money, you can totally build a dance studio at home! Here's a step-by-step guide on how to do it.
When you're choosing an area in your house to build a studio, pick somewhere that's further away from bedrooms.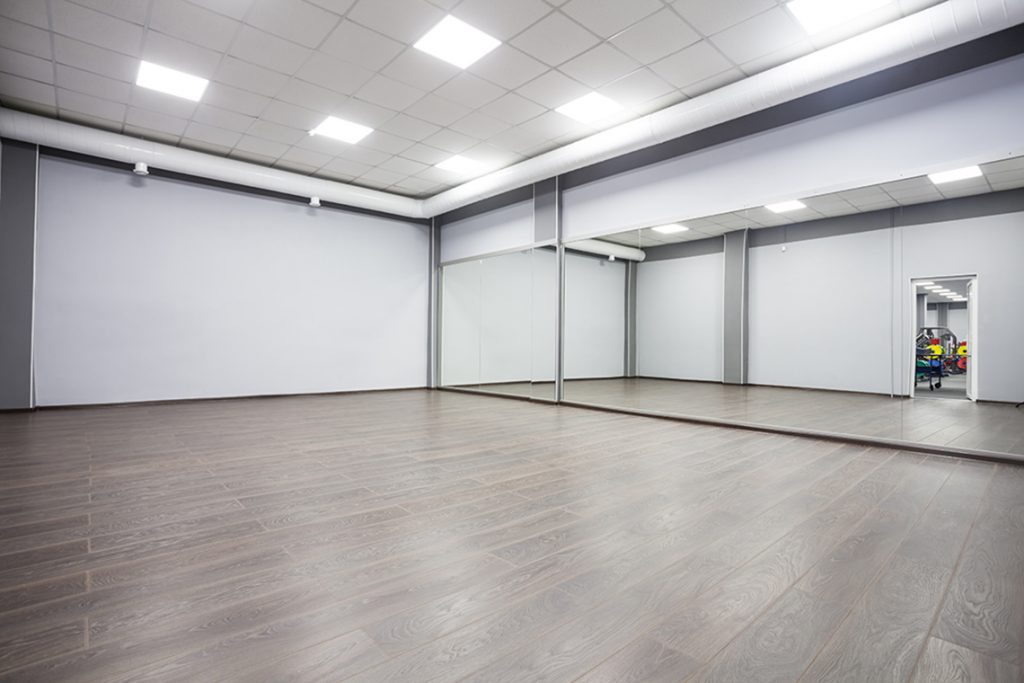 You don't wanna disrupt your parents or roommates when they're trying to sleep!
It's also best to keep it on the first floor so you don't have to worry about how much noise your feet are making.
Even if you feel like you don't have lots of options, you really don't need a ton of space to make it work.
I've seen dancers use a corner in their garage, a hallway, bathroom, and even laundry rooms as their at-home dance studios.
Once you have your space figured out, you can...
2. Install mirrors
There are lots of different ways you can do this. I personally got 2 mirrored closet doors off of Craigslist for $50 total.
All I did was search "sliding closet mirror," and found this family that was trying to get rid of them because they were remodeling their house.
You can find them at home improvement stores, too:
These are nice because you can move them around, but a bit less secure if you're just leaning them against your wall.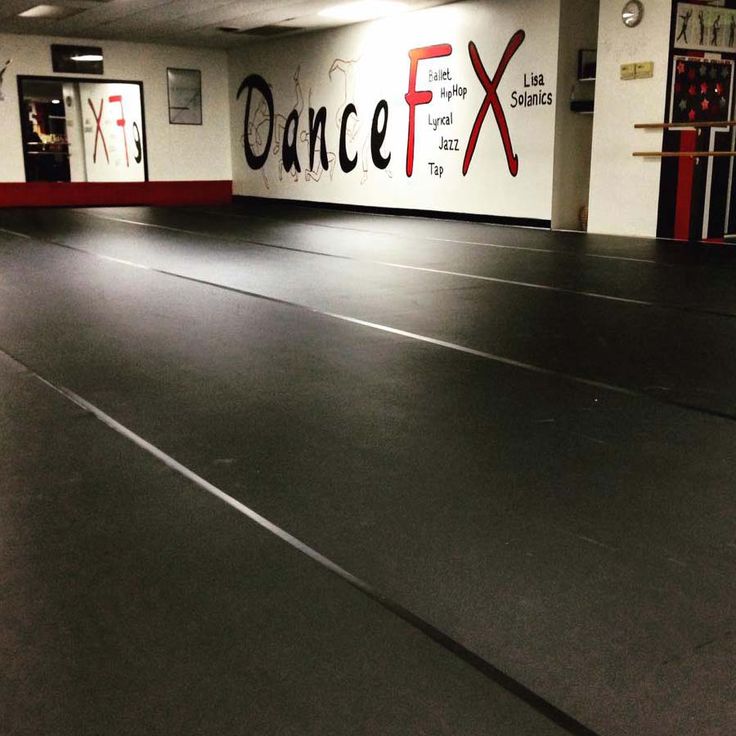 You can also use vanity mirrors to build your own dance studio.
Piece them together on your wall depending on how much space you have and how big you want your mirror to be.
A super economical version of this is to get these sticky wall mirrors
and piece them together.
Downside is, you will able to see lines in between them, and they might be difficult to remove from your walls.
If you're renting a place and don't wanna risk peeling off the paint, then you can also get a huge cardboard box and stick it onto that and lean it against a wall.
WalMart has these 36" x 60" "Activity Mirrors" for less than $250 that you can install relatively easily.
MiraSafe mirrors can be quite pricey, but they're amazing for makeshift dance studios.
If you're the only person using your at-home dance studio, then one of them will be enough.
Check out this article for a step-by-step DIY guide to build your dance studio at home using MiraSafe.
This Fab Glass and Mirror kit is another investment that'd be worth it if you're building your own dance studio for the long haul.
STEEZY actually uses Glassless Mirrors at our studio / office. They're also pricey, but an option if you have a lot of space and want to be able to move them around.
3. Install floors
This isn't absolutely necessary, but if you don't like dancing on carpet or cement (in your garage), consider getting some wood or laminate floors for your dance studio at home.
There are some portable ones that you can lay down anywhere, like mats.
As well as interlocking ones you can piece together according to how much space you have.
Getting laminate flooring by square foot from a home improvement store is another option.
Dancing on wood is better for your knees and joints than dancing on cement is.
It can also give you a better idea for how your dancing will feel and look when you do it on other wood floors (at a studio, on stage…)
4.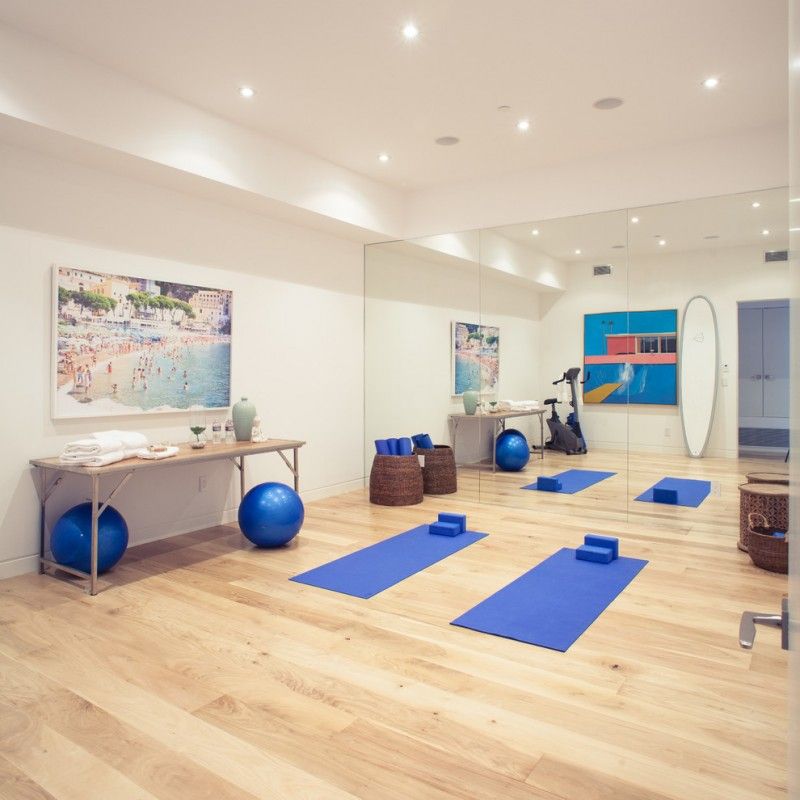 Speakers and sound systems
It's probably not necessary to deck out your dance studio at home with surround-sound system.
A nice speaker does the job just fine, and you can move it around for different occasions. We use this one at STEEZY:
This one's nice too:
If you're on a budget, just use your iHome or Echo or whatever speaker you have.
And if your at-home dance studio is just for you, you can also get away with just using headphones.
Dancers are lucky – we don't need a bunch of expensive equipment to be able to do what we love!
With mirrors, a floor, and some music, our at-home dance studio is complete.
Whether you live too far from a real dance studio, or just want extra dance practice on top of taking classes...
Building your own dance studio at home will give you the freedom to dance comfortably, whenever you want!
Use it to choreograph, freestyle, and of course – take classes on STEEZY Studio.
Check these posts out next:
Famous American Dance Studios You Should Know!
5 Famous American Ballet Schools You Should Know
In the basements of residential buildings from 2021, the work of many organizations will be banned
According to the new fire safety requirements, starting from the new year, basements and basements located in apartment buildings will become inaccessible for use as children's sports clubs, creative circles, furniture warehouses, workshops and some shops. Security in homes requires control, on the other hand, thousands of small businesses and individual entrepreneurs will be left without work.
Developing circles, entertainment centers and sports clubs are banned from placing in basements and basement floors. In such premises it will not be possible to arrange any activities for children. The updated fire regime approved by the government will come into force on January 1, 2021.
An exception is made only for those houses where the use of basements for such purposes is provided for by the project documentation.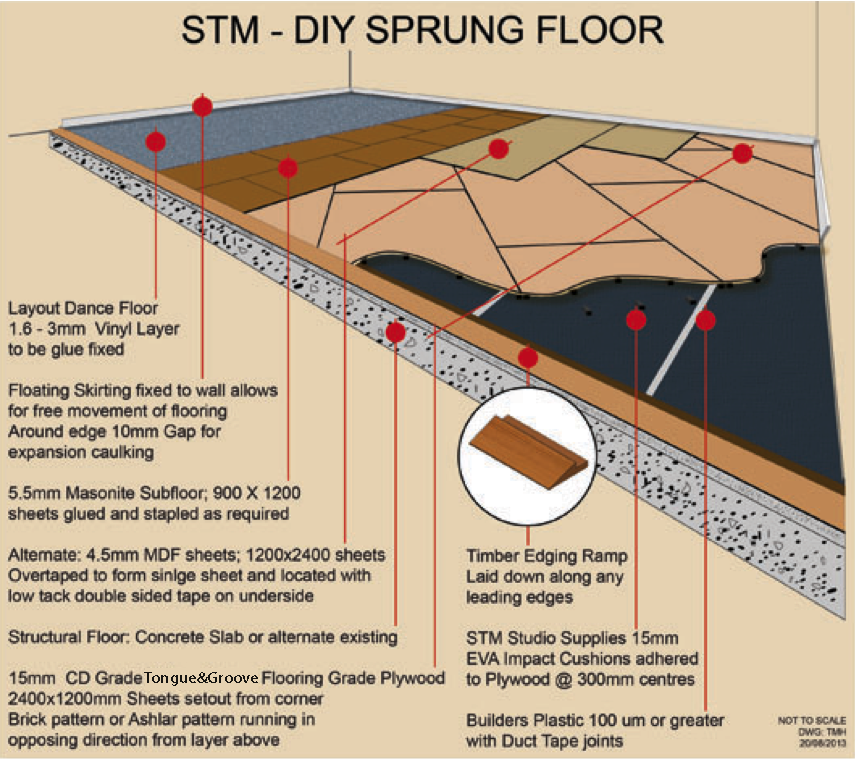 In addition to organizations focused on children's leisure, the new rules for the use of basements also apply to any companies working with furniture - shops, warehouses, antique shops. The law is rather vaguely worded. In particular, it is forbidden to use such premises "for storing products, equipment, furniture and other items", which in fact generally prohibits any economic activity in the basement.
"It is forbidden to use attics, technical, basement and basement floors, undergrounds, ventilation chambers and other technical premises
at the objects of protection for organizing production sites, workshops, as well as for storing products, equipment, furniture and other items",
- reported in the document, which Gazeta.Ru got acquainted with.
It is also forbidden to store flammable and combustible liquids, gunpowder, explosives, pyrotechnic products, flammable gas cylinders, aerosol products, waste of any hazard class and other fire and explosion hazardous substances and materials in underground floors.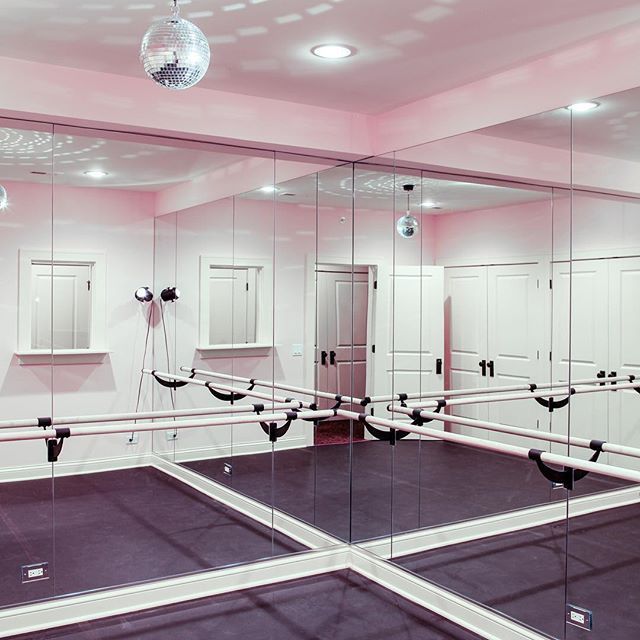 The cellar doors themselves must be locked with a designation on the doors of the place where the keys are stored.
Previously, such norms were not contained in the fire protection legislation for the floors of the lower tier.
Only attics, technical rooms and ventilation chambers could not be used for various purposes. New fire safety requirements are set as part of the regulatory guillotine. They will be valid for six years, after which they will be reviewed for compliance with the requirements of the time.
Administrative liability for violation of these rules is also provided: warning, fine or suspension of the facility, which is the maximum penalty. The latter can only be applied in case of repeated violation of the order to eliminate problems from the state fire supervision, the document says.
Any legislative initiative should achieve the goal, in this case, it is minimizing emergency situations, maintaining a stable fire regime in residential and non-residential premises, Andrey Loboda, a top manager of the Alpari Information and Analytical Center, explains.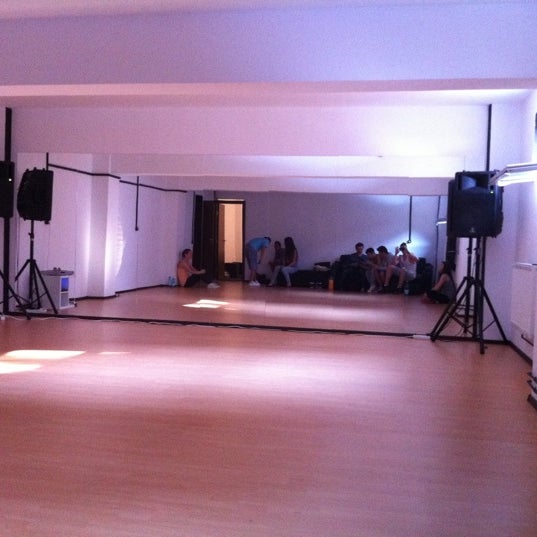 According to the expert, the topic of fire safety is very disturbing, and it is periodically forgotten in society until the next high-profile emergency.
"Not every sane parent will decide to send their child to classes in a circle in the basement or semi-basement of a residential building. Yes, and micro-entrepreneurs now prefer to work from home or in the country, - Andrey Loboda shared his opinion with Gazeta.Ru. -
Today such premises carry an important function as a place to sleep for guest workers.
According to my observations, the tenants of pre-war non-residential facilities in Moscow just plow open their semi-basement quite warm and comfortable premises for them.
At the same time, the expert notes that today it is rather difficult to find an ideal legal solution to this initiative, since strict supervision, as a rule, follows only after incidents.
One of the first to fall under the new fire ban will be small restoration and framing shops, as well as antique shops with their accumulations of furniture, paintings and old utensils.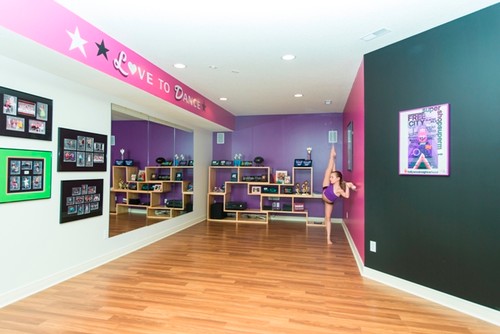 Historically, such organizations, both in Moscow and in other large cities, are located in the basement and on the basement floors, explains the director of the Renaissance. Gostiny Dvor "Peter Demin.
According to the art dealer, individual entrepreneurs are forced to save on every rented meter, the choice of the premises of the lower tier was historically largely dictated by the fact that the upper floors were occupied by more profitable stores.
"In the basement, as a rule, those who work at the reception of goods, where people sell or sell some kind of antiques, also sit.
Such places have been rented for years, they are, as they say, lured.
In this business, the location and image of the place play almost a key role, - Petr Demin told Gazeta.Ru. From the fact that antique shops and workshops will leave well-known places, ordinary people who are used to renting antiques there and making money on it will also lose, the gallery owner notes.
Sergey Smirnov, Doctor of Economics at the Higher School of Economics (HSE), welcomes the improvement of fire safety.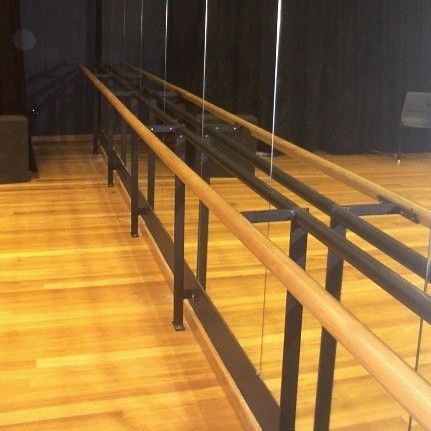 "It all depends on the type of economic activity. Everything must be approved at the federal level, what is possible to place in the basement and what is not. Vibration and noise characteristics, emissions into the environment, ventilation, and many nuances should be taken into account here. Because if we are talking about classes on a treadmill, this is one thing, but if it is a workshop with paintwork, then this is no longer suitable for a residential building, "concluded Smirnov.
How to resolve a conflict with an apartment building tenant if our dance school is located in the basement of the house?
Hello!
Our dance school is located in the basement of a residential building. Lease agreement with HOA.
One of the tenants constantly complains about sound interference, namely, bass is heard in the apartment.
At the moment, the tenant refuses to check the sound level and wants to evict us from the occupied premises by all means, referring to the fact that, according to the norms of the sanpin, it is forbidden to place our type of activity in the basement of a residential building.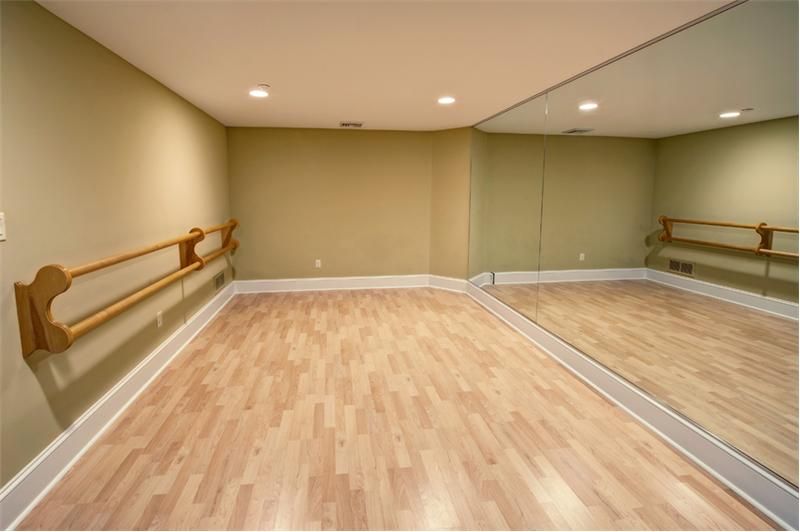 Tell me what can be done in this situation!
How to properly protect the school from the claims of tenants?
Thank you, Alexey, head of the school.
, Alexey, Moscow
housing estate
Olga Petrova
Lawyer, Orsk
The tenant of the house is right! According to clause 3.3. Sanitary and epidemiological rules and regulations SanPiN 2.4.4.1251-03 "Children's out-of-school institutions (institutions of additional education) Sanitary-epidemiological requirements for institutions of additional education of children (out-of-school institutions)" premises of institutions of additional education of children should be placed on the ground floors of buildings. It is not allowed to place rooms for children in the basement and basement floors. Ground floors and technical basements must be used in accordance with the requirements of building codes and regulations.
Therefore, his appeal to Rospotrebnadzor about exceeding the noise level could be fatal for the dance school.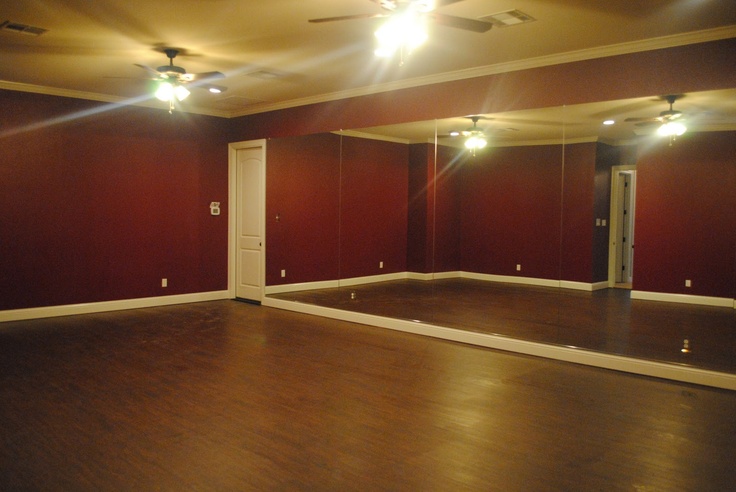 You should choose a more suitable room for your activities, but while you are looking, reassure the tenant, perhaps through monetary compensation, in order to avoid his negative actions.

Similar questions
Employment law
Is this demand from the school principal legal?
I work as a teacher at a music school. My rate is 18 hours per week. The principal of the school requires me to write down my work schedule for this school. I indicated the actual time in the schedule (according to the schedule of my lessons with children). The director does not agree, she demands to indicate astronomical time in the schedule, not only the time of classes, but also methodical hours, so that exactly 18 ASTRONOMICAL hours are obtained. And these 18 astronomical hours I have to be at work. Is this request from the school principal correct?
, question No.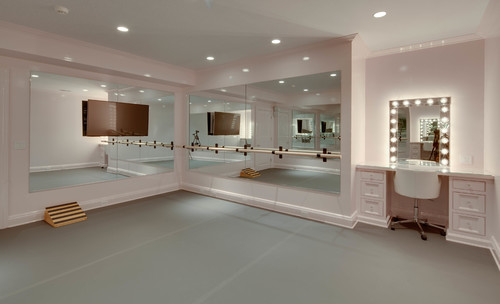 3529163, Irina, Ryazan
Housing law
Mom owns an apartment, she has a house where she wants to register both her son and child
Hello, my mother is going to sell an apartment where his son and his minor child are registered. The apartment is owned by the mother, she has a house to which she wants to send both her son and child. Because the son has long moved to another region with the child, and he has no opportunity to come. How can this be done? Let me explain, my mother's apartment is in one region and no one lives there, but the house is located in another region.
, question No. 3529107, Irina, Severodvinsk
Inheritance
Who is obliged if the house does not have an owner at the moment?
Hello! The situation is this. A lonely man has died. There was a house where there is a debt for electricity. From close relatives there is a sister.