How to make a dance floor in your backyard
How to Build a Dance Floor Out of Plywood?
Building a backyard dance floor out of plywood can sound like a daunting task, but it isn't that difficult if you follow a few basic rules. 
There are many man-made materials you can make a dance floor out of. But it makes sense to build a DIY outdoor dance floor with plywood, as it is affordable, and you only need a handful of materials and tools.
In this project, we are not going to build a professional dance studio. We will make a dance floor outside on the grass.
Why Should You Consider Wood?
Wood is an excellent option for a dance floor because it gives a little. This, in turn, does a better job at protecting your ankles, knees, and your other joints. 
Wood is both comfortable to dance on and protective of your joints. Concrete, linoleum, and ceramic tile can't provide that. In dances with a lot of pounding, this is especially important.
When it comes to wood, plywood seems to be a great choice.
Plywood is inexpensive yet provides the right amount of giving versus stability to take good care of the people who dance on it. 
How to Calculate the Size of the Dance Floor
If you just need a small dance floor so you can practice on it, a four-foot square piece of plywood will likely be enough. 
But if you need a dance floor for an outdoor wedding, for example, you'll have to go with a different plan. Size the floor based on how many guests you will have and how much space you have available.
According to industry standards, the dance floor should be large enough to accommodate 30 to 50% of your total invitee list at one time. Calculate 4.5 square feet per dancer on average. 
Now let's do the math:
The dance floor will be occupied by 30-50% of the guests simultaneously. Let's use 40 % as our average.
Each person requires 4.5 square feet (9 square feet for a couple).
A party with 100 people is likely to have 40 people or 20 couples on the dance floor at any given time.
This means we will need a dance floor of approximately 180 square feet (17 square meters) for an event with 100 people.
However, there are other factors to consider as well: 
What is the ideal size and location for your outdoor space?
How much time are you willing to allocate to building a floor? 
How much are you ready to spend? The bigger the dance floor, the more money you will shell out (the total cost of wood material for a floor with six sheets can go up to $350).
Plywood sheets Sizes
Plywood sheets are universally sized at 4 by 8 feet (48 x 96 in., 1.22 x 2.44 m). That is around 32 square feet (3 square meters).
Practical sizes for a dance floor made of plywood are:
2 plywood sheets: 8 x 8 feet (2.44 x 2.44 m), 64 square feet (6 square meters)
3 plywood sheets: 8 x 12 feet (2.44 x 3.66 m), 96 square feet (9 square meters)
4 plywood sheets: 8 x 16 feet (2.44 x 4.88 m), 128 square feet (12 square meters)
6 plywood sheets: 12 x 16 feet (3. 66 x 4.88 m), 192 square feet (18 square meters)
8 plywood sheets: 16 x 16 feet (4.88 x 4.88 m), 256 square feet (24 square meters)
What Plywood Type to Choose?
Wood floors are great for certain types of dancing, such as country, western, and ballroom. Other types of dancing may require a different kind of floor.
Consider this:
Is the plywood the dance floor itself? 
Or is it a subfloor for something else to be put on top of it?
If the plywood is going to be used without any floor covering, it's best to go with sanded softwood plywood, such as an AB or AA sheet of 1/2 inch plywood. Here you can find more information about plywood grades.
Note: 1/2-inch is the nominal thickness, actual thickness is 15/32 inch.
If the plywood is a subfloor for another flooring, like linoleum tile, you can use less expensive plywood if you like.
Steps to Build DIY Dance Floor on Grass
We certainly have some challenges when building a dance floor on grass.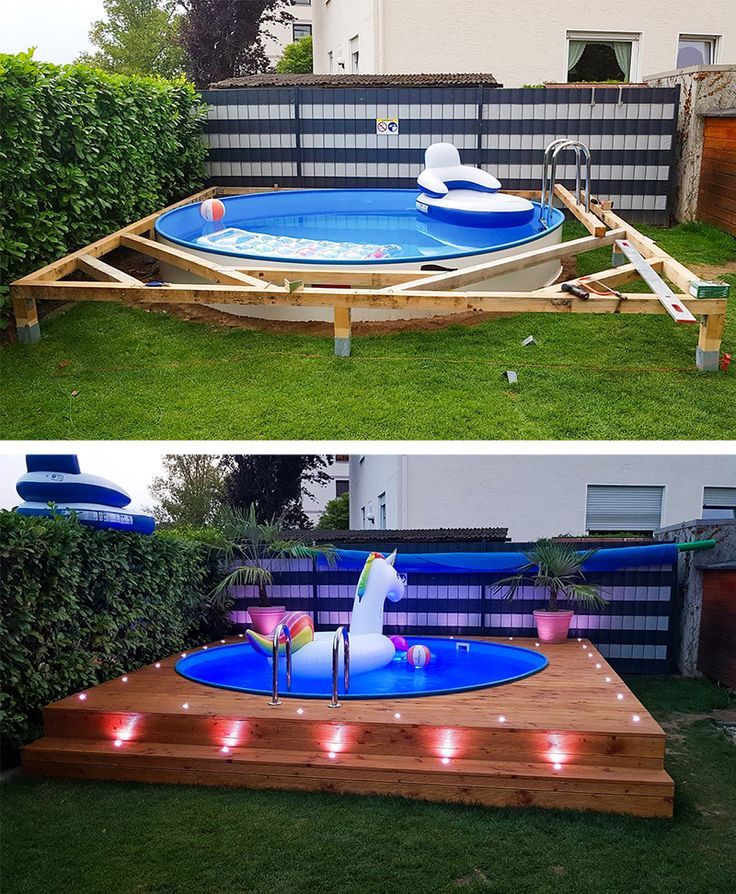 First, the ground is uneven; second, the individual plywood panels must be securely connected together.
Let's have a look at how to do this.
Step 1: Determine the size and the location
Select an area that is level and large enough to accommodate the dance floor. Allow space around the dance floor for people to move around.
Step 2: Collect materials and tools
Obtain the correct number of 4 x 8 feet plywood sheets of 1/2-inch (1.2 x 2.4 m x 1.2 cm).
For the frame, purchase 2 in x 3 in x 8 feet wood studs (5.1 x 7.6 cm x 2.4 m).
Note: 2 x 3 is the nominal size. Actual size is 1 1/2 x 2 1/2 inches (38 x 64 mm).
Each plywood sheet requires 4 wood studs. 2 pieces go along long edges, 2 are cut to form shorter support pieces of 45 in (114.3 cm).
If you build a 12 x 16 feet (3.66 x 4.88 m) dance floor, you need 6 plywood sheets and 24 joists.
Step 3: Build the framework
For each plywood sheet, construct a supporting framework: 
Set one sheet on the ground to help with measurement.  
Align two joists along the long sides. 
Cut two posts to retain four shorter support pieces of 45 in (114.3 cm) each.
Set them inside the two longer joists.
Screw the pieces together with 3-inch screws.
Build one unit for each sheet of plywood you have. 
Step 4: Attach the plywood sheet to the framework
After the framework is built, attach the plywood to it using either countersunk screws or nails.
It might also be good to glue the plywood to the supporting structure. That way, the plywood won't separate from the system when moving it. 
Step 5: Attach the units to each other
To attach the units, you have two options:
Drill through the adjacent frame pieces, then bolt the units together. Other option is to use corner braces. Flipping over the floor after being bolted together is the trickiest part of this option.
Attach mending plates to the outside corners of the units. The floor will then be fastened together through those plates. By doing this, you do not have to flip the unit over when you are done.
Step 6: Finishing
Finally, you can finish the floor with varnish to make it last. If you find any holes or voids in the surface, fill it with a wood putty made explicitly for flooring. 
You can also mount vinyl flooring (like this checkerboard vinyl flooring), or a vinyl dance mat, like in the image below, to the plywood to make it look more professional. 
Plywood Dance Floor on Hard Surface
If you build your wooden dance floor on a hard surface, like stone or concrete, it needs to be cushioned to protect the dancer's ankles and knees. 
The easiest way for a dance floor like this is a roll of closed-cell foam subflooring. You can also choose foam panels instead if that's what you prefer.
Ready-made Dance Floor Kits
If all this sounds too complicated, you can always rent a dance floor, or get a ready-made dance board kit. You set up the floor from the tiles like this:
Extra Items to Spruce up Your Backyard Dance Floor
1.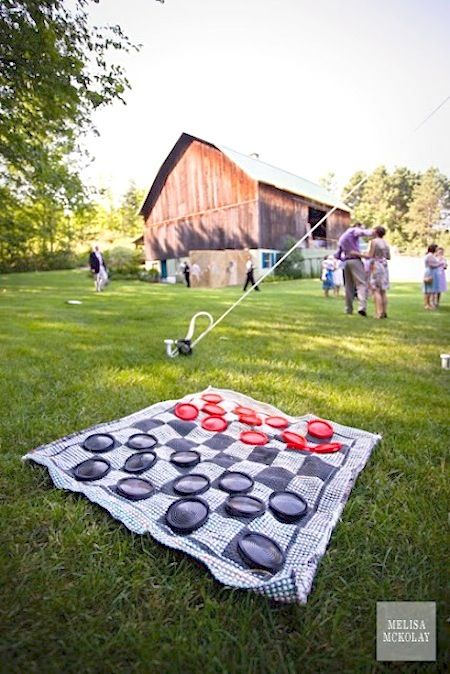 Entrance to Your Dance Floor
Adding an entrance to an outdoor wedding is a nice touch. A wedding arch makes a stunning entrance to the dance floor. You can also use it for other events like birthdays. You only need to change the decoration on the arch.
2. Fencing
Another way to add style is with fences. Fences are also a great way to decorate, and you can even attach lights to them.
3. Lights
As the sun sets, the backyard lights add a lot of charm to the dance floor and whole area.
These Outdoor lights can be used all year round for a variety of reasons.
This type of lighting can be used on special occasions, like weddings, or just to brighten up a dark area of your backyard. 
If you are hanging those string lights around the dance floor, and there are no trees, learn more about how to hang outdoor string lights without trees.
These sound-activated outdoor party lights can liven up any party or get-together.
4. Folding chairs and tables
The convenience of folding chairs and tables makes them easy to transport to any location.
The otherwise dull white folding chairs can be easily decorated for an outdoor wedding.
The Bottom Line
Dancing in the grass is not possible with heels. In other words, if you want a low-key event, arrange the dance on the grass, but have the guests bring flip flops (or provide them yourself). 
If you want a proper dance floor on grass, you can rent one or build one from plywood. Making a dance floor from plywood can be simpler than you thought.
How to Build a Dance Floor
Home / Latest Posts / Life / Party Ideas / How to Build a Dance Floor
By: Leigh Anne Wilkes
This tutorial will show you how to build a dance floor using 2 x 2's and sheets of plywood.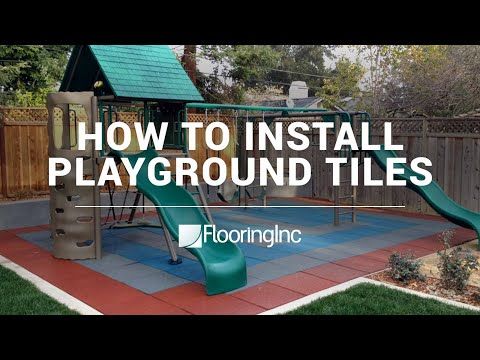 So easy and less expensive than renting one.
I shared with you in a previous Wedding Carnival post the story of our dance floor.  When we decided to book a live band for the Wedding Carnival I thought we needed a dance floor. My husband did not.  We have a large backyard and plenty of grass and he thought dancing on the grass would be just fine.
I am not easily dissuaded or discouraged.
I got on line and immediately started pricing dance floors from rental companies.  They are not cheap, between $700-800 for the size we needed.  It wasn't in the budget so I decided I needed to get creative.
To make a somewhat long, 5 month long story short, I had a dance floor and then I didn't have a dance floor, I had a dance floor and then I didn't.  In fact I thought I had a dance floor until the Sunday before the Wedding Carnival.  It fell through – five days before the event.
Remember I am not easily discouraged so I decided we were going to build a dance floor.
  Or rather my daughter Cali and her friend Hannah were going to build me a dance floor (with some help from dad of course.)
By this time I had totally broken Jim down and he agreed so we headed to Home Depot on Monday night (the Wedding Carnival was Friday).
Dance Floor Supplies
6 sheets of 1/2″ plywood
30 eight foot long 2 x 3's – cut 18 of them into two 45″ pieces (you will have pieces leftover)  This will leave 12 of the boards 8 ' long.  They cut them for free for you at Home Depot.
Nails and hammer
Floor Paint and supplies for painting
Painters Tape
6 Mending plates to join the pieces together
How Big is the Dance Floor?
The dance floor measured 12 x 16 and was created out of 6 sections that were 4 x 8 which is the size of a sheet of plywood.
How to Build A Dance Floor
The whole neighborhood got involved or enjoyed watching the process taking place out in front of our house.
The above photo is about how involved Tessa got – she held a hammer for a photo but she was working full time so we need to cut her some slack.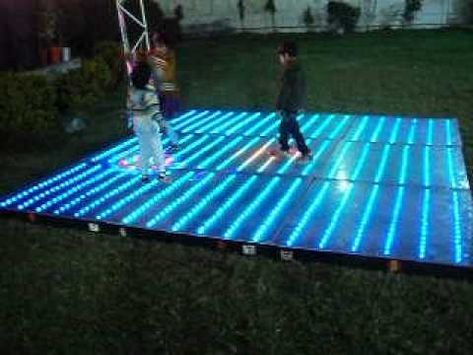 Create 6 frames from the 2 x 3's that measure 4′ x 8′.
Add four support pieces to each frame
Nail a sheet of plywood to the top of each frame. Nail it down along the edges and across the support pieces.
The moms got involved in this step of the process. Had to bring in the big muscles!
How to Paint a Dance Floor
The next step was the painting process. I decided that I wanted the floor to be checker board to go along with the carnival theme so I purchased black and white floor paint. We primed the boards first and then added a coat of white paint to each section.

Yes, I sat in a chair and watched it dry! I like watching paint dry.
After it was dry, the girls used blue painters tape to tape off the squares. The squares measured 24″ x 24″ so each 4 x 8 section had 2 x 4 squares.

Using small foam rollers the girls rolled the black paint into the taped off squares.
We waited for the paint to dry, removed the tape and we had a dance floor!
Finally, we numbered the pieces so that we knew how to put it back together once we moved it into the backyard.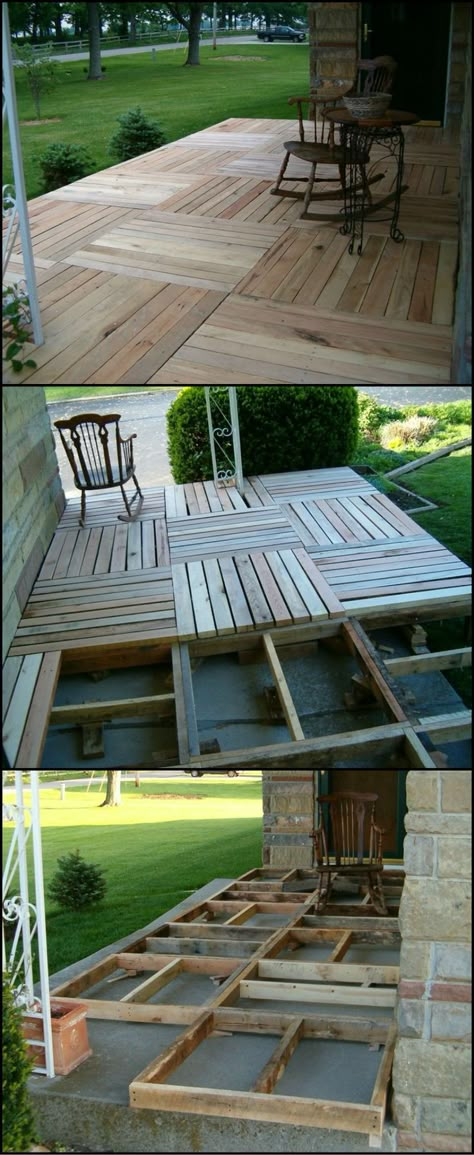 The mending pieces were hammered into to hold the pieces together.
How Much Does It Cost to Build a Dance Floor
Total Cost of Dance Floor (including paint but not including labor)  Approx. $300.00.
It was perfect and it was a wonderful addition to our carnival and YES, we needed a dance floor.  Even my husband admits that now.  It added such a fun element to the carnival and really got people dancing.
Who wouldn't want to dance on a black and white checkerboard dance floor!!!
Reader Interactions
Yard with a spark. The first party at the summer camp of the most hype bar
Photo by: Aleksey Varzegov
The first Friday of August breaks temperature records: +28 during the day, and even hotter at night. All because the Ogonyok team arranged an open-air in the courtyard of the bar. We went to the hottest party of the night.
A little after midnight, we pass an inconspicuous barrier to the right of Engels, 36.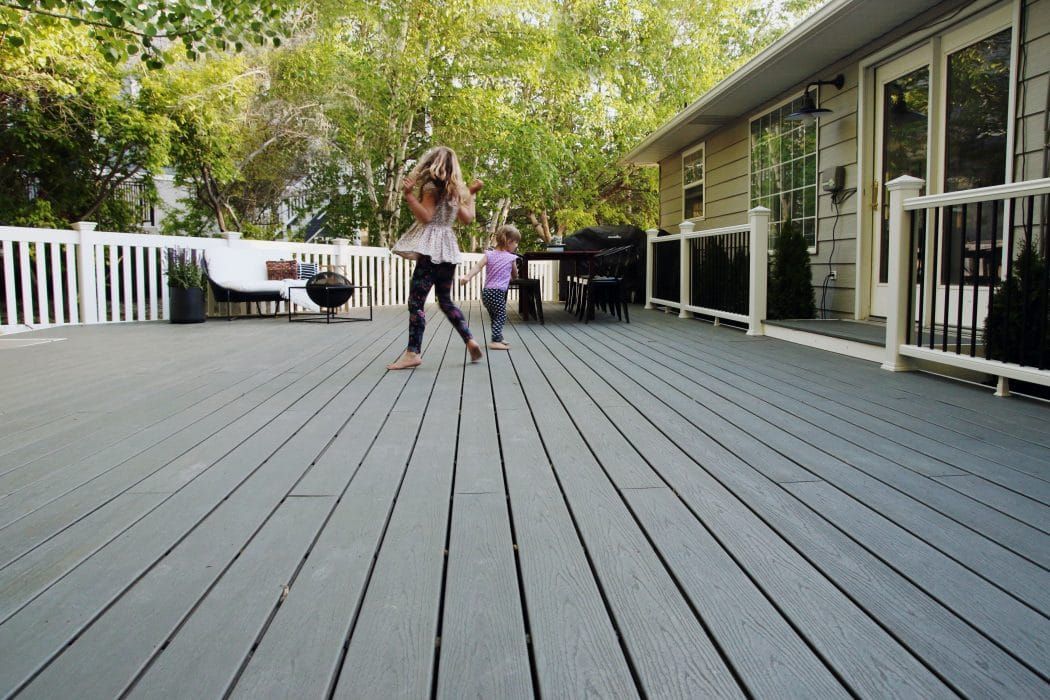 One hundred steps (not back), and already I want to sing songs familiar to my heart. We are in place, on the one hand the courtyard is in the arms of the Filitz office worker, on the other hand it is closed by a small brick building, the location is super. Chamber and cozy. Countless lights are jumping along the walls of buildings. The dance floor is carpeted, there are many sofas around - you can comfortably sit. nine0003
In the far corner near the stage we see a small summer bar; The short menu includes a couple of classic longs, summer cocktails, sparkling and still white wines. Prices are average. All drinks are served in red paper cups, one minus - they get wet quickly. By the way, you can order something from the main menu at the bar inside the establishment. The bar, restaurant and karaoke are open as usual.
Showman and art director of Ogonyok Yegor Panin told Moments that the launch of the site was delayed for a long time due to noise concerns.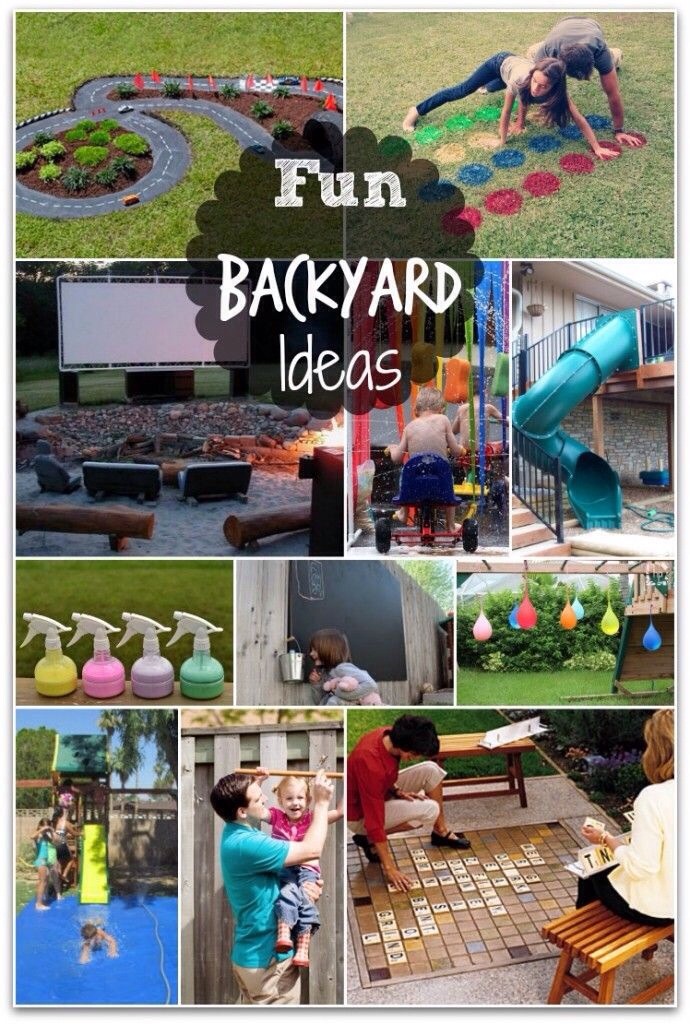 nine0003
- If we don't cause any problems and the weather is warm, why not do a series of parties. This platform is for those who love summer and are ready to lower the comfort bar for the sake of summer, and those who are more accustomed to a high level of comfort and service are located inside the bar. In general, now there are three "Lights" here, - Panin notes in a conversation with "Moments".
Everyone's favorite Miyagi, Band'Eros and Black Eyed Peas boom from the speakers. It seems impossible to come up with a better musical accompaniment for a summer party. We catch the highlight of the night - a large polar bear, which has become the star of the dance floor and a lively photo zone. nine0003
- Finally, a summer location appeared in your favorite city, reminiscent of the good old hangout places (in the recent past). As a resident of Yekaterinburg, I have been waiting for this moment for a long time. I will especially note the music that touches the strings of the soul and takes you to youth," the choreographer and founder of the URAL DANCE CENTER dance school Vanya Zayats shared with Moments.
On the eve of Saturday's match between Ural and Spartak, MakSim's main hit was the anthem of Evgeny Keksin's favorite team. The entire dance floor a cappella walked "along the night roads", and judging by the dozen pairs of shoes around, many danced "barefoot, not sparing their feet." nine0003
With dawn, there are fewer guests, the music is quieter, and almost the entire party moves inside the establishment. With the awakening of the sun, the stage loses its charm a little, because a large number of lighting equipment and spotlights no longer create the former atmosphere. In the morning, the location becomes an ordinary parking lot, and next weekend it will again become a hot dance floor.
Recall that Ogonyok is also a hype on weekdays.
Recently, the bar team handed over a parcel of groceries to the sanctioned son of TMK owner Dmitry Pumpyansky. nine0003
To stay up to date even after being blocked by Google, subscribe to the Telegram channel and the Moments Vkontakte group. If you want to share news with the editors, please email [email protected].
Bars with a dance floor in Kursk — 11 places 🍺 (addresses, reviews, photos, rating)
— 11 places
We have made a rating of 11 bars in Kursk;
The best bars with a dance floor: price level, reviews, photos;
nine0031 Bars with a dance floor on the map: addresses, phone numbers, opening hours;
The best bars with a dance floor — rating, addresses and phones
38 reviews • ₽ • Dzerzhinsky, 19• 8 (471) 222-09-99 • Mon-Thu from 12:00 to 03:00; Fri from 12:00 to 06:00; Sat from 13:00 to 06:00; Sun from 13:00 to 03:00

Excellent cuisine, great atmosphere, incendiary hosts and just a chic atmosphere. By the way, I highly recommend business lunches. nine0003

2 reviews • ₽₽ • Dzerzhinsky, 40 • 8 (471) 254-20-36 • daily from 19:00 to 07:00

Pleasant atmosphere!

2 reviews • ₽ • Victory Avenue, 2v • 8 (910) 740-22-38 • daily from 20:00 to 06:00

And yes, the music is terrible.

Borzenovskaya, 67 a • 8 (910) 210-03-03

We invite you to a fabulous vacation in Cinderella Dvor. Here you can have a great time, celebrate a holiday, have a delicious meal, sing karaoke,…

₽₽ • 1st Mokva, Parkovaya, 4a • 8 (471) 220-02-02 • around the clock nine0003

The hotel and restaurant complex "Prichal" has a convenient location. Firstly, a convenient check-in from the M2 highway, and secondly, it is located in…

₽ • Lenina, 90/2 • 8 (471) 251-10-63 • daily from 12:00 to 00:00

₽ • Maisky Boulevard, 7 • 8 (952) 490-45-13 • daily from 11:00 to 01:00

₽₽ • Lenina, 54 • 8 (471) 270-32-32 • around the clock nine0003

Pavlunovskogo, 115/18 • 8 (471) 250-37-33 • daily from 10:00 to 01:00 nine0003

Puchkovka, 53 • 8 (919) 170-27-45 • daily from 12:00 to 00:00

Komarova, 11/20 • Sun-Thu from 13:00 to 02:00; Fri–Sat from 13:00 to 04:00 nine0003
Inquiry to institutions - order a service, check the price
Send a request - receive all offers by mail:
Don't want to call a bunch of establishments?
Bars with a dance floor
Bars with a dance floor in Kursk offer delicious cuisine, a rich cocktail list, a variety of music and the opportunity to dance on a specialized area.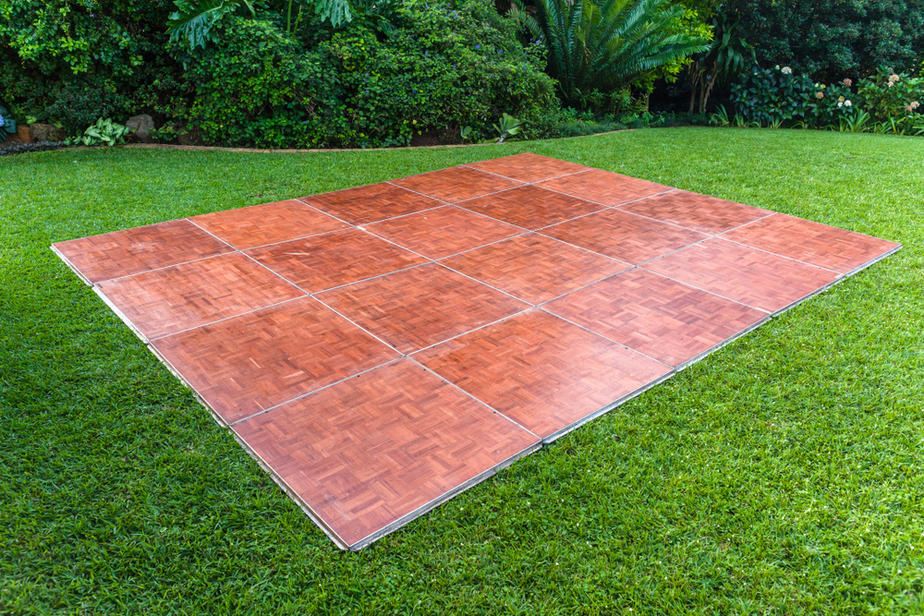 Choosing this type of establishments, you give preference not only to a good dinner with friends, but also the opportunity to relax to the rhythms of your favorite performers. nine0003
Deciding which bar to go to should be based on the following criteria: recommendations from friends, online reviews, the direction of music on the dance floor. The main difference between a bar and a restaurant, as a rule, is the age of the audience. Bars are preferred by young people, while a restaurant is often a great choice for older people.
What is a dance floor?
Dance floor - a specialized area for dancing, which is located near the stage. Usually it is located in the center of the hall, so the dancers are clearly visible from all sides. Any songs can sound on the dance floor:
Club music recorded or directed by a DJ;
Live music performed by solo vocalists, duets and ensembles;
Popular hits from leading radio stations;
Instrumental music of different styles.
Sometimes these directions are skillfully combined with each other. For example, live music can be complemented by recorded songs when the artists are relaxing. And with a wide concert program, a host works on the stage, who invites artists according to a pre-planned plan. Dance groups can alternate with vocalists, which start the hall and cheer up. Practice shows that after their performance, the dance floor literally explodes from the number of people who want to perform their dance. nine0003
Special paraphernalia and equipment are used for a more effective performance of artists. Along with the sounding melodies, steam is released onto the dance floor from a smoke machine or soap bubbles from a profile generator. Laser installations are also used to organize a light show on the site. Multi-colored rays dissecting the darkness look beautiful and spectacular.
Safety rules in a bar with a dance floor
Not far from the dance floor there are tables, a bar counter, soft zones.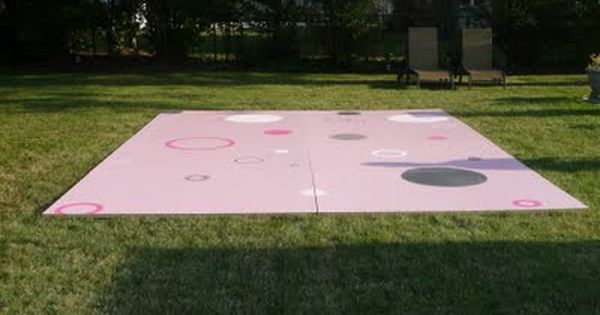 This is very convenient, because after dancing, the guests of the establishment go to the table to quench their thirst, make an additional order and have a little rest. The tables are watched by waiters working in the hall, however, leaving valuables when you leave this area is not recommended. nine0003
In a large crowd of people, it is almost impossible to notice how thieves work. And the administration does not bear responsibility for things that have disappeared due to inattention. In this case, it is best to leave the bags to someone from your company who is sitting at the table during your dance. If everyone goes to the dance floor, then take your bag with you. It is optimal if it is a miniature clutch, and not a large backpack that will create inconvenience for you and the dancers around you.
Do not be too zealous with filming in the hall, as the dancers may inadvertently hit you, as a result of which the equipment will be damaged. A phone or tablet that has fallen on the floor in the dark is difficult to find, and surrounding dancers may accidentally step on a lost gadget, after which it will be difficult to restore it.

In any case, repairs will be expensive, so consider whether it is worth getting equipment in such a place. There are much more convenient opportunities to take good shots, for example, at the bar with a cocktail in hand or at a table with friends. nine0003
How to look natural on the bar dance floor?
Remember the simple truth. The dance floor is the same stage, only for bar patrons who want to relax and dance. Feel free to go public. Follow the rules of natural behavior, and then you will look organically on the dance floor:
Do not interfere with others. If you don't have enough space, just start dancing. You should not shove, push people dancing nearby, specially run into them and step on their feet. At best, the crowd will really retreat from you. At worst, the public, heated up by alcoholic drinks, will want to sort things out. And then your vacation can end in tears. Do not swing your legs, jerk your elbows and sharp attacks to the sides on the dance floor if there are a lot of people. Move without eccentricity so that it is pleasant to be near you. nine0032
Improvise, move spontaneously, without memorized chords and rehearsed techniques. Knowing the basic movements of modern dance, combine them in different combinations to the sound of music. Otherwise, you will look like a robot, which is unlikely to cause admiration in your address.
Dancefloor is not your first solo appearance on stage in many years of seclusion. Dance at ease, relaxing in your movements. Do not forget to listen to music, communicate with friends, perceive what is happening around. nine0032
Be natural, try to convey the mood of the sounding melodies with your movements. With their help, you express your inner state, convey feelings and sensations.
Try to match the style of your clothes. If you are a strict classic, you should not fall into hard hard rock to express your inner world. It will look ridiculous and feigned, which will cause increased interest from the outside. Do you want to become a YouTube star? Then there is no need for excesses.
Dancing in a bar liberates, because most often people come to the dance floor relaxed and rested. If there are a lot of people on the site, you don't have to worry. It is unlikely that you have all the professional dancers in front of you. Join the dancers boldly. If you are in the mood to dance, you hear the rhythm, you can move to the beat, you should not worry about the result. Everything will work out, you just have to want it. If there are few people on the dance floor, but your soul requires dancing, try to keep a positive attitude and look at people dancing well. Try to repeat the movements you like, choosing not the most difficult ones. nine0003
Interesting facts
Most often, people are looking for "bars with a dance floor", but there are other wordings, eg:
night bars with dance floor
bar where you can dance
bar with dancing
The most popular features of the found places: catering, breakfast, organization of receptions, on the shore of a reservoir, wood-fired sauna, European cuisine, Lenten food, Italian cuisine, Caucasian cuisine, Tatar cuisine.
nine0003
Bar is an ambiguous term:
Bar is a type of drinking establishment.
Bar - wine compartment in a cupboard or sideboard.
Bar - a shoal, a ridge in the coastal strip, stretched along the coast and composed of marine sediments.
Bar is a musical form.
Bar - £1 million in exchange slang.
Bar is a county, and from 1355 a duchy in France.
Bar - an element of the interval chart, similar to "Japanese candlesticks" for displaying price changes
BAD - bipolar affective disorder (psychosis).
Dance floor (abbreviated as dance floor) - this was the name of the place where discos and evenings of rest were held in Soviet times.
As a rule, the dance floor was a small piece of land, enclosed by a fence, inside there could be a small stage on which the equipment was placed. Depending on the popularity of the dance floor, VIA or instrumental ensembles could perform on the stage, but in most cases, phonograms sounded on the dance floors.