How to look like a ballet dancer
10 Moves to Give You a Toned Physique Like a Ballet Dancer
JOVELL RENNIE / Stocksy
Ballerinas have a way of carrying themselves with grace, strength, and confidence. Their training not only teaches them poise but also works their bodies in a way that creates long and lean muscles. You, too, can train like a ballerina (minus the bruised toes and fierce competition) with these ballet exercises that will sculpt and strengthen your entire body. "It's a method of movement that allows you to connect to the body, to sculpt a feminine physique, to balance posture, and to burn calories without heavy impact," says Christine Bullock, former ballerina, and creator of Evolution 20.
Ballet dancer and director of the Steezy Studio Brittany Cavaco agrees, adding that ballet gives you strength, flexibility, coordination, endurance, and lots of energy. "I find that even doing just 20 minutes of a ballet barre or ballet toning class gives me a lot of mental clarity," she says.
"The repetition of the movements, along with the artistry, allows you to do a full-body workout without even realizing it."
Ready to get started? Here are 10 total-body exercises to get you a toned physique like a ballet dancer's.
Meet the Expert
Brittany Cavaco is a professional ballet dancer and the director of the Steezy Studio ballet program. Her career highlights include dancing with companies such as the Washington Ballet, Los Angeles Ballet, and English National Ballet.
Christine Bullock is a former ballerina, a fitness expert, and the creator of the Evolution 20, Super Shred, and Body Reborn fitness series, as well as the co-creator of Kayo Body Care. She is certified in yoga, Pilates, postnatal fitness, and nutritional counseling.
Safety and Precautions
These ballet exercises are low-impact, so they are easy on your joints and also strengthen your muscles to prevent injury. "These ballet-inspired toning moves are very inclusive," says Cavaco.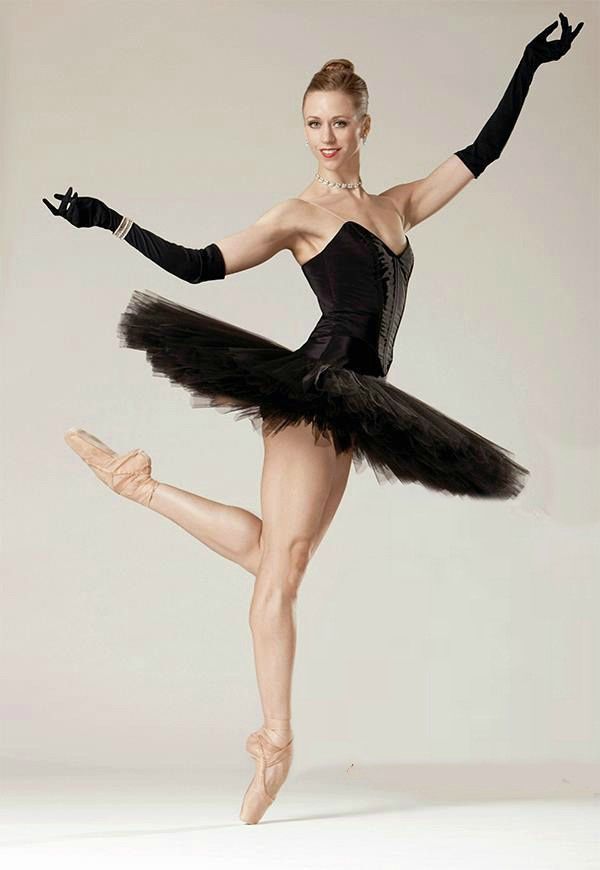 Even so, it is important to check in with your doctor before starting a new exercise program, especially if you have existing health conditions such as heart disease, diabetes, or high blood pressure.
Start slowly with any exercise program, stopping if you have any pain, and work your way up in intensity and duration. If you have prior injuries or conditions like arthritis, Cavaco recommends listening to your body and stopping if you have any discomfort. "I would suggest that people with arthritis take the pliés very slow and don't go as deep down."
One of the benefits of ballet toning and ballet barre exercises is that they can help prevent future injuries. "Even if you love heavy weights or HIIT workouts, it's beneficial to your body and goals to add barre," says Bullock. "This type of workout can build the small muscles around joints to protect from injury. It incorporates mobility and flexibility to balance posture and sculpt longer musculature, and it still blasts calories.
"
01 of 10
Plié in First Position
Steezy Studio
Plié means "to bend," and it is the best exercise for your glutes and legs. "This traditional ballet exercise is the first step we do in every ballet class, and it is the bread and butter of all ballet moves," says Cavaco. There are two types of pliés: a demi plié (meaning small or half) and a grand plié (meaning big or full). She recommends doing each type of plié in this exercise sequence.
Start with a demi plié in first position. Your heels should be touching and your toes pointed outward.
Your legs will be straight to start, glutes engaged, and pelvis slightly tucked.
Bend your knees, going down about halfway, with your heels still on the floor.
You will create a diamond shape with your legs. This is your demi plié.
To do a grand plié, just continue all the way down until your glutes are hovering over your heels.
In between each plié, come back up to straight legs.
Perform three demi pliés followed by one grand plié. Repeat this sequence for three to five sets.
"Try to keep your pelvis and glutes under you. It's tempting to let them go back like a squat, but try to avoid that if possible," says Cavaco. "Also, make sure to have your knees go over your first and second toes in each plié to avoid any knee discomfort."
02 of 10
Plié in Second Position
Steezy Studio
This is the same exercise as the first position plié, however, you will be standing in what ballerinas call the second position. You will also perform both the demi plié and the grand plié (pictured above) in this sequence.
Stand in second position, with your feet hip-distance apart and your toes turned out.
Perform the demi plié, in which you go halfway down.
Return to standing.
To perform the grand plié, bring your pelvis in line with your knees. Your heels should stay on the ground.
Perform three demi pliés followed by one grand plié.  Repeat this sequence for three to five sets.
03 of 10
Jeté
Steezy Studio
"This will ignite your inner thighs," says Cavaco, who explains that "jeté" means "to throw."
Start in fifth position, with both feet turned out and one in front of the other. Your front foot's heel should touch the back foot's toe.
Your outside leg will go out to the side at 45 degrees and then close in fifth position, with this leg in the back instead of the front.
Continue doing this movement, alternating front and back.
Repeat on the other leg.
Do as many repetitions as you can for one minute.
"Make sure that both legs stay as straight as possible the entire time," says Cavaco.
04 of 10
Leg Circles
Steezy Studio
This exercise strengthens and sculpts your abdominal muscles. The bigger the circle, the more challenging it will be! 
Sit tall on your sitz bones (the bony part of your pelvis), and lean back onto your hands behind you.
Bring your legs up to tabletop and have them glued together.
Circle your legs around, starting to the right.
Do this 15 times, then repeat to the left.
05 of 10
Bridging
Steezy Studio
Bridging helps lift and strengthen your bum as it works your gluteus muscles, hamstrings, and even your core.
Lay on the ground, with your head facing toward the ceiling.
Place your feet hip-distance apart, with your knees pointing to the ceiling.
Engage your lower abdominals, and start the movement by tucking your pelvis.
Slowly roll up into a high bridge, lifting each vertebra in your back one by one.
When you reach the top, hold for a moment, and slowly reverse down. Make sure that your hips are even throughout the exercise.
Perform 20–40 reps.
06 of 10
Standing Obliques
Steezy Studio
This exercise tones and sculpts your oblique muscles, which are your side abdominal muscles.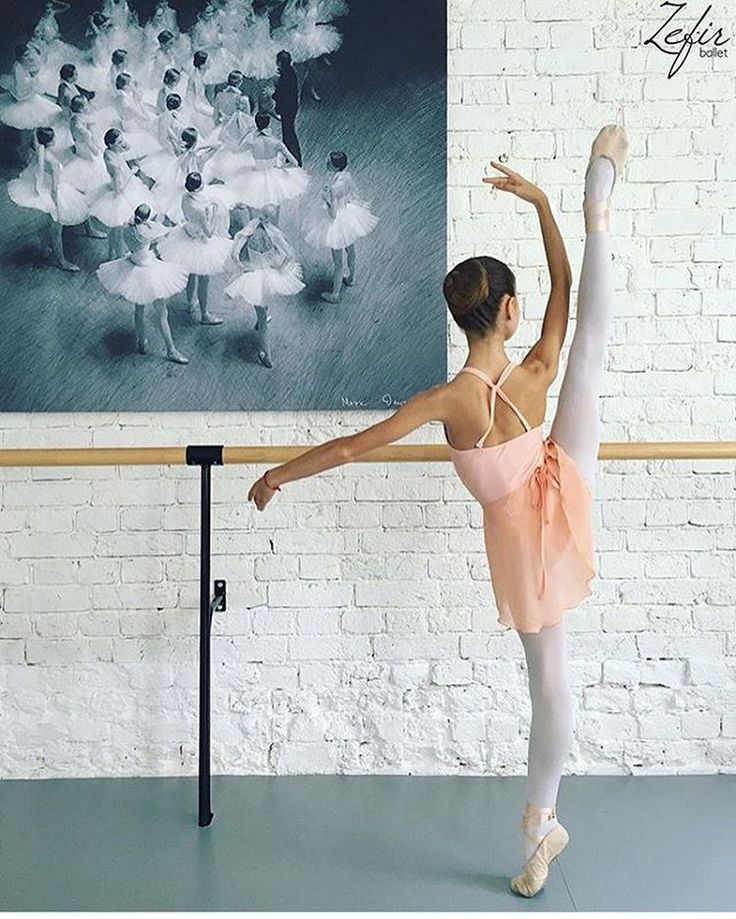 "Try not to let momentum take you up, and instead let it be driven by your muscles," says Cavaco.
Stand up, feet hip-distance apart. Make sure your shoulders, hips, and feet are all in the same line.
Put your hands over your head.
Lean to the right, and use your left oblique to slowly bring yourself back up.
Repeat 20–30 times on each side.
07 of 10
Ballet Arms
Steezy Studio
You know how ballerinas have such beautiful arms? It is partly due to this move, which also strengthens your shoulder and back muscles.
Standing hip-distance apart, open your arms to your sides. Make sure your elbows are lifted and your forearms are curved in slightly.
Using your lats and back muscles, bring your arms together in front of you. Imagine that you are hugging a tree.
Reverse your arms back out.
Make sure not to let your elbows drop and to keep your arms at shoulder height throughout the entire exercise.
Repeat this move for 30 seconds to one minute.
08 of 10
Plank With Hip Dips
Steezy Studio
This exercise strengthens and tones your midsection, giving you that lean and graceful look of a ballerina.
Start in a plank position, with your hands directly under your shoulders.
Try to keep your body as long and straight as possible, from your head to your toes. Make sure your bottom isn't sticking up.
Engage your lower abdominals, and shift your hips to one side. Come back to the middle, and then shift them to the other side.
Lift your shoulders up and out throughout the entire exercise.
Repeat 15 hip dips on each side.
09 of 10
Inner-Thigh Lifts
Steezy Studio
This thigh-lift exercise will strengthen and tone your inner-thigh muscles for strong and sculpted dancer's legs.
Lie down on your side, and take your top leg and bring it over onto the floor in front of you.
Flex your bottom foot, lift it up about seven inches, and then lower it back down.
Lift it high enough so you are feeling your muscle work. If you aren't feeling it, you aren't lifting your leg high enough.
Perform 30–40 reps on each side.
10 of 10
The Swan
Steezy Studio
"The goal here is to look like a beautiful swan," says Cavaco. "Let your arms be engaged, but not stiff."
Stand hip-distance apart, with your hands by your hips.
Let your elbows lead your arms as they travel up above your head and then come back down.
Make sure not to let your shoulders creep up toward your ears, and avoid any tension in your head, neck, or chest.
Repeat this move for 30 seconds to one minute.
10 Best Lightweight Arm Exercises for Sculpted Muscles
Article Sources
Byrdie takes every opportunity to use high-quality sources, including peer-reviewed studies, to support the facts within our articles.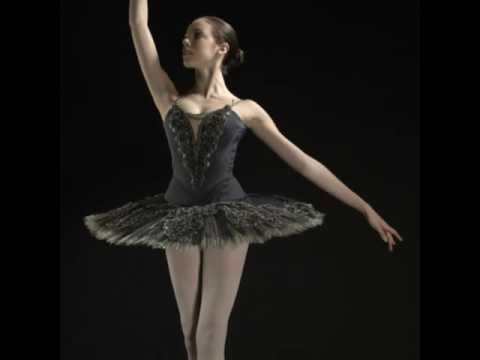 Read our editorial guidelines to learn more about how we keep our content accurate, reliable and trustworthy.
American Academy of Orthopedic Surgeons. Safe exercise. Updated February 2018.
Fashion's Love Affair With Ballet-Inspired Looks Is Going Strong
All products featured on Vogue are independently selected by our editors. However, when you buy something through our retail links, we may earn an affiliate commission.
If it seems as if the latest wave of designer drops are one arabesque away from being classified as ballet dance gear, there's a reason: "I see the ballet-all-day movement as the natural evolution from athleisure," says New York–based stylist Madeleine Jones. It's part of a greater realization that, come what may, we've officially "decided comfort is enough, any day of the week," says Jones, who practiced the Renaissance-born art into her late teens. She recognizes that while leggings and gymwear were already in rotation, this is fashion's next step from sweats into more dramatic territory.
"Now with the ballet movement, there's a way to give purpose and elevate from athleisure to something almost theatrical," Jones explains. "So even when you're putting on leggings, a wrap cardigan, or a corset, it still feels like you're dressing up—but not overdressed." And for New York City Ballet's Corps de Ballet dancer India Bradley, the arrival of fashion's most inspired styles—like Miu Miu and Dries van Noten leg warmers or a Jacquemus full-body mohair sweater set (below)—is cosmically timed with the return of live performances. "I'm proud of finishing our fall season at New York City Ballet after over a year of not being able to perform," says Bradley. "It was amazing to see how quickly everyone was back into shape—and dancing more beautifully than ever. She shares her real staples like Alo Yoga bodysuits, Victoria's Secret's On Point collection (as one of the brand's newest faces), and chill Yeezy slides. Jones, on the other hand, touts designers like Kristen Mallison, who repurposes pointe slippers into tailored tops, as well as Renea Rivere's line Zepherina, which uses deadstock cotton jersey for dance-inspired tights.
Here, a guide to head-to-toe, 24/7 ballet dressing, from Chanel makeup artist Pati Dubroff's recent "ballerina beauty" notes to the cult Simone Rocha pieces that everyone's watching.
For Barre-Ready Body Gear
"These bodysuits are divine—they have a little edge and the cut is amazing," says New York–based jewelry designer Jamie Wolf, who was a dancer in New York City Ballet's Corps de Ballet for a decade. "I always use them in different colors to shoot my collection, because they have a modern feel with the perfect subtle ballet reference."
U.K.–based former Royal Ballet dancer Chrissy Sundt, founder of Silver Linings Wellness, recommends the Brit-favorite line Sweaty Betty, which just launched a collection with Halle Berry. "I have worn their pieces in and out of the studio for years!" says Sundt, who "likes to layer my looks and go for warmth as well as style in the winter months! They have it all: great base layers and eco-friendly bamboo staples."
"Unitards are great but can be tricky," says Wolf.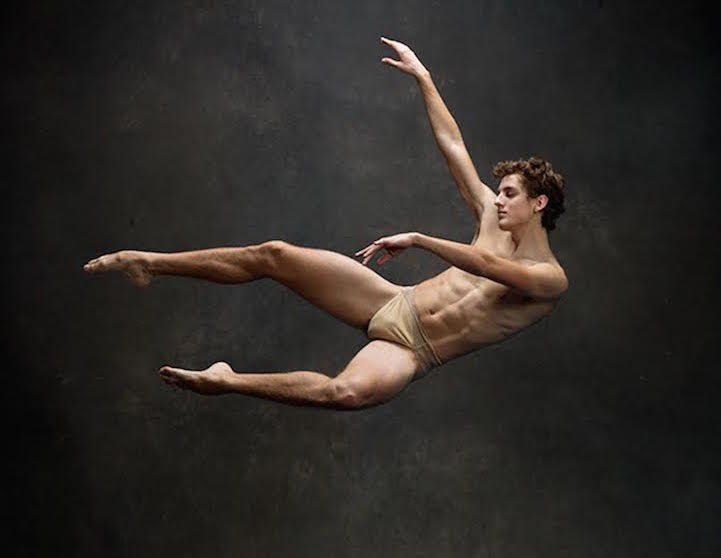 For a ballet-light moment, Skims provides a range of shades in fabric that feels like a familiar ribbed tank top.
"Right now, Alo Yoga is capturing what I think is a very futuristic, chic side of the ballet style," says Bradley. "Their Airlift Barre Bodysuit has such a unique shape with super flattering lines."
"Live the Process has great pieces for class to street," says Wolf of the brand that's captured the essence of ballerina basics. "The fabric is a bit weightier, so they translate perfectly."
"Over quarantine, I had this realization that the best pieces to wear to ballet class are the ones that you can also wear on your way home from ballet class," says Bradley. "The Victoria's Secret On Point collection is full of pieces that are the perfect example of versatility—I wear them to and from the theater, throughout my day of rehearsals, and on my lunch breaks."
"Another favorite of mine is Splits59—the Raquel High Waisted Flared Legging is flattering and a necessity for me," says Bradley.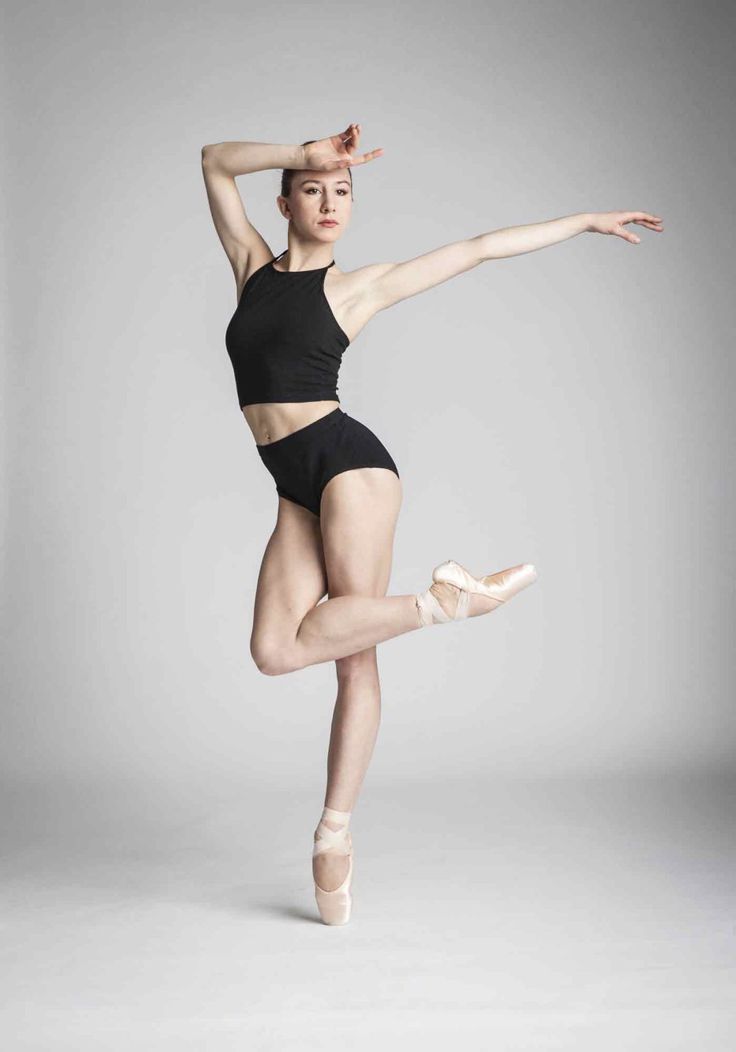 "Their brand has pieces that I feel like always add a cool statement to my ballet outfit, making me feel extremely comfortable even in the most uncomfortable positions I have to make in ballet."
For her collaboration with Reebok, Victoria Beckham tries every piece in her own routine. Wolf declares: "This is the perfect hoodie to throw over a leotard and leggings."
"A simple cardigan is an essential element of ballet," says Jones of the Jacquemus option in pink. For the matching leggings that offer "a modern twist on a classic ballet legging with ties that emulate the ribbons of a ballet shoe," Jones suggests one just "strap in and dance—what more is there to say?"
For Ready-to-Wear With a Ballet-Spin
Jones suggests jackets with "tailoring through the waist" for a layered ballet look. "The theatrical tailoring of this jacket has a place on stage," says Jones of this wool option by Jacquemus. If vintage is more your speed, she likes James Verloria's selection of corseted Jean Paul Gaultier blazers.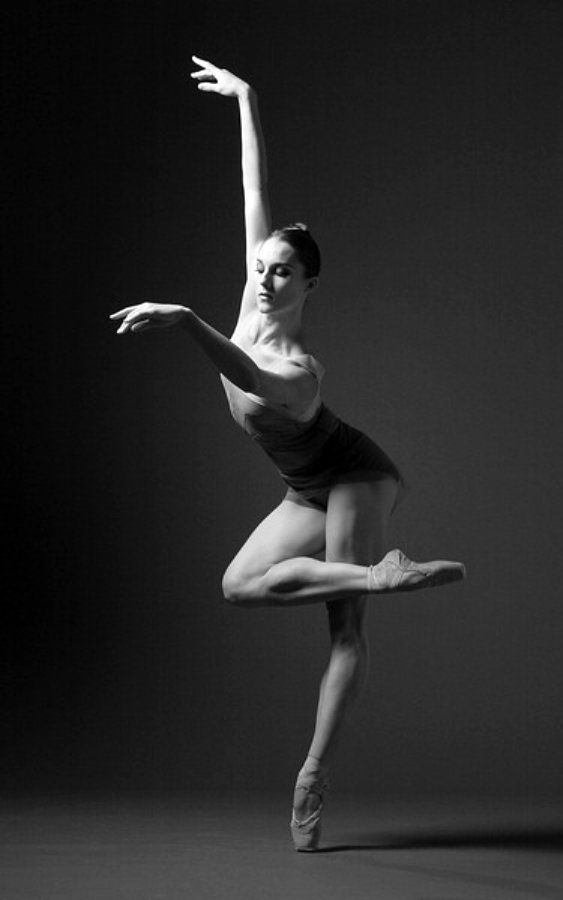 "This tied-waist cardigan is great over rehearsal clothes," says Wolf. Of course, in real life, she suggests layering it "with jeans or over a dress."
"I love the neckline and body of this dress," says Wolf. "It feels like the chicest leotard I've ever seen. Khaite has so many pieces that fit this category—feminine and current at the same time."
"This is the dreamiest and most beautiful dress—also perfect for the ballet's gala," says Wolf of Oscar de la Renta's silk chiffon gown. "The bodice is incredible—dancers often sew a pinch in their leotards just like this because it is a really flattering line on top."
Like a true superfan, Jones makes a connection between Vivienne Westwood's pourpoint top and the costumes of famed dancer, designer, and former artistic director of the Royal Ballet, Anthony Dowell.
Jones likes Dion Lee's corset top, which she describes as "a great unisex piece with the ease of a T-shirt—I love how this top shows the clear structural elements that have a strong place in ballet, with the corset-like components.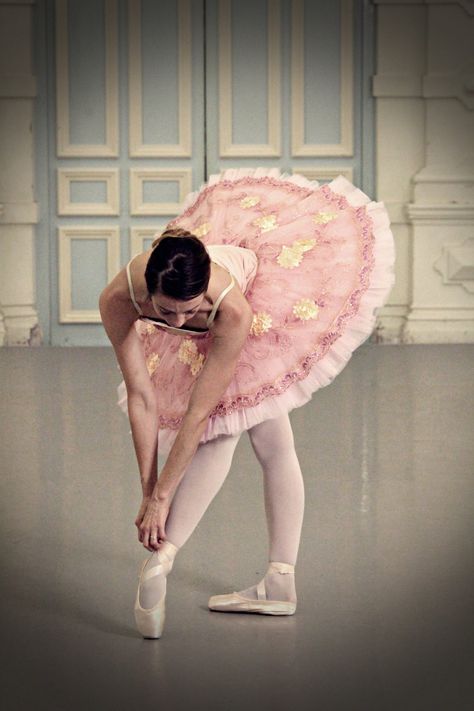 " Consider adding Lee's hosiery tights under the season's micro-minis.
For "another play on corseting and ballet ribbons," Jones likes Simone Rocha's ribbon tights, which are "perfect for fall." They also live in Lauren Santo Domingo's Moda Operandi closet, its own coveted seal of approval.
For Pretty Socks and Leg Warmers
"These socks are my favorite fall find yet," says Jones. "With the modern cut-out and ribbons wrapped around the ankle, you can wear them to class or paired with a chunky shoe for every day."
In the search for "dancer-favorite" crunchy, scrunchy pink leg warmers, it's safe to "trust Miu Miu to know exactly what a girl wants," according to Jones. "Wear these hot pink leg warmers over leggings and paired with your favorite ballet flats." For a chiller option, Dries van Noten offers timeless black.
"I love an elegant glove," says Jones. "These Marine Serre tattoo-inspired gloves made from recycled fabric are a twist on that with her signature crescent logo.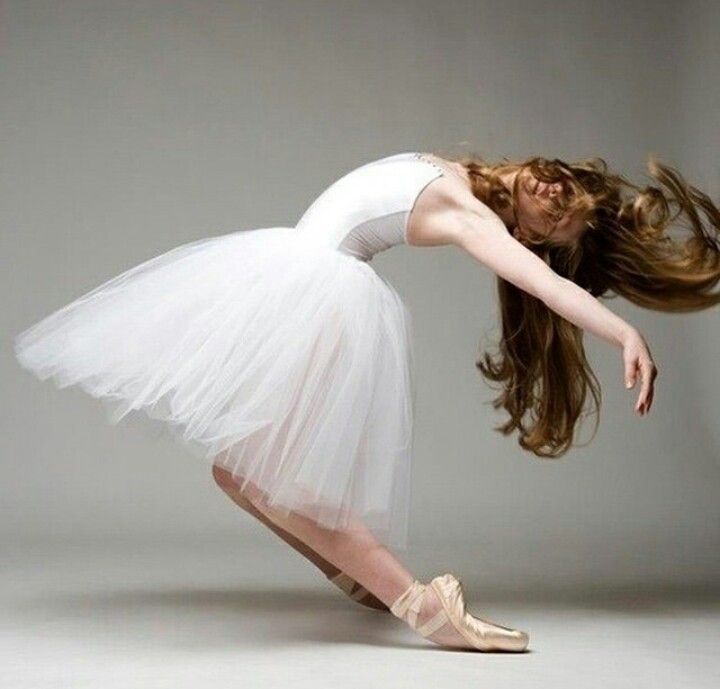 "
For Crowns and Prima Headpieces
"This piece reminds me of the headpiece Anna Pavlova wore in 1992, but in signature Simone Rocha ethereal modernity," says Jones of the so-popular accessory; it's down to the last few in stock. Sundt agrees that headbands are a dancewear essential, and likes Jennifer Behr's, which "instantly make your hair look fabulous."
For Ballet-Inspired Beauty
For Chanel makeup artist Pati Dubroff's makeup for actress Dasha Nekrasova this month, she reported "ballerina beauty" as her inspiration. The format is fresh and featherlight, with "a hint of shimmer" and a "flushed and blushed cheek."
"Dancers wear very little makeup by day since you are always exercising," says Wolf, who likes Westman Atelier's clean line for subtle touches. "A great mascara and lip gloss are such a pretty and soft hint of color."
For On Pointe Slippers
"I love the tied ankle on these!" Wolf enthuses of Dior's timeless wraparound flats. And Flattered slippers with a teddy bear finish "are supremely cozy and easy to wear," she says.
Another cult Miu Miu moment: "I love how these flats wind around the ankle like a ballet shoe but have an undeniable edge with the double strap buckles," says Jones.
"Most of the dancers that I know are always looking for a street shoe situation convenient to slip on and off," says Bradley. "I personally love the Gucci Princetown Leather Slipper in white." Still, there's a place for a squishy slide: "On days when the feet are achier than usual, I like to grab my Adidas Yeezy Slides," she admits. "When I can take off my ballet slippers, and transition into street slippers is when my feet feel their best."
"A ballet flat with an Issey twist mixing textures and tech," says Jones. "These are perfect for everyday—comfortable and chic." And for another insider footwear favorite, "long live the Tabi," she says. "Iconic and original, these flats are as timeless as a ballet shoe."
For the Finale, Accessories!
"Studs are the perfect earrings for dancers because they are a unique expression of personal taste, but since they don't move on the ear, you aren't aware of them when you are dancing," says Wolf, who naturally prefers her own design.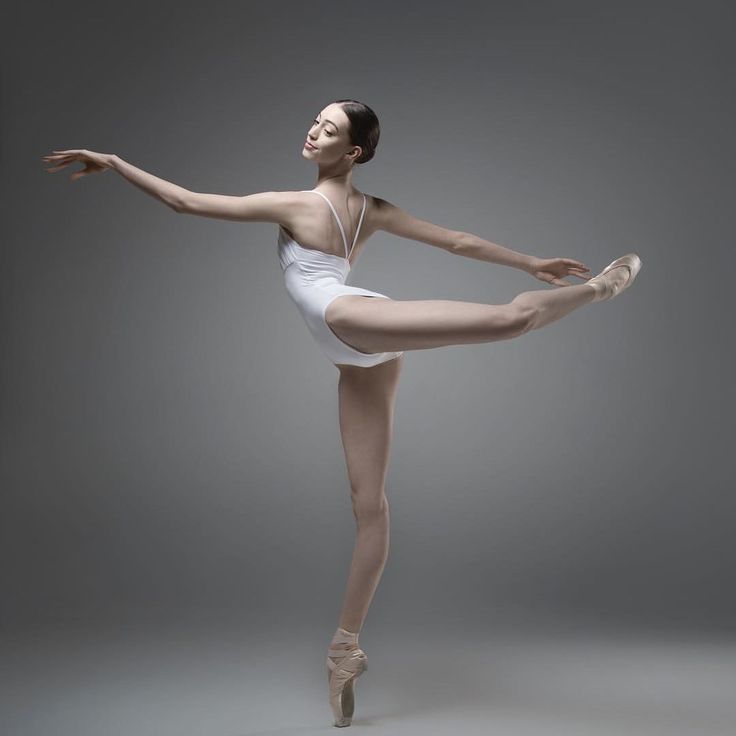 "The silhouette was inspired by the shape of a tutu."
"The accessories that I wear during an average workday usually have to be lightweight and simple to quickly remove before performances," says Bradley. "Necklaces are something that I wear to work every day. One of my most worn necklaces that I feel is perfect for today's Gen Z ballet dancer is the Lover Girl Necklace from Maimoun."
"You don't see many bags onstage, but if you did, it might be this one," says Jones of what she thinks is "the perfect mini crossbody in ballet pink." And offstage, Wolf carries Balenciaga. "This is such a great and versatile bag for your pointe shoes and daily necessities and running from class to rehearsals," she says.
Top 5 contemporary Russian ballet photographers
January 19, 2022
Selection
We have already told about the leading Western photographers skillfully shooting ballet, now let's get acquainted with modern masters of ballet photography from Russia.
Darian Volkova: world troupes and high-profile photo projects
Before picking up a professional camera, Darian studied ballet. Today she is the official project photographer of the Mariinsky Theatre, a laureate of international ballet photography competitions and a professional with experience in 20 countries. Prima and soloists of world ballet troupes turned out to be in her lens, and the photographer's website contains entire galleries of captured moments from the field of ballet. For example, here you can watch the work of Cuban artists in a series of reportage shots from the National Ballet School named after Fernando Alonso or admire the geometry of the series "Tales of St. Petersburg front doors", where ballerinas find themselves in an unusual, but very poetic space. Her work is in museums and private collections around the world. Also, Volkova's pictures were published by the largest periodicals, such as The Washington Post, ELLE, Dance Spirit and others.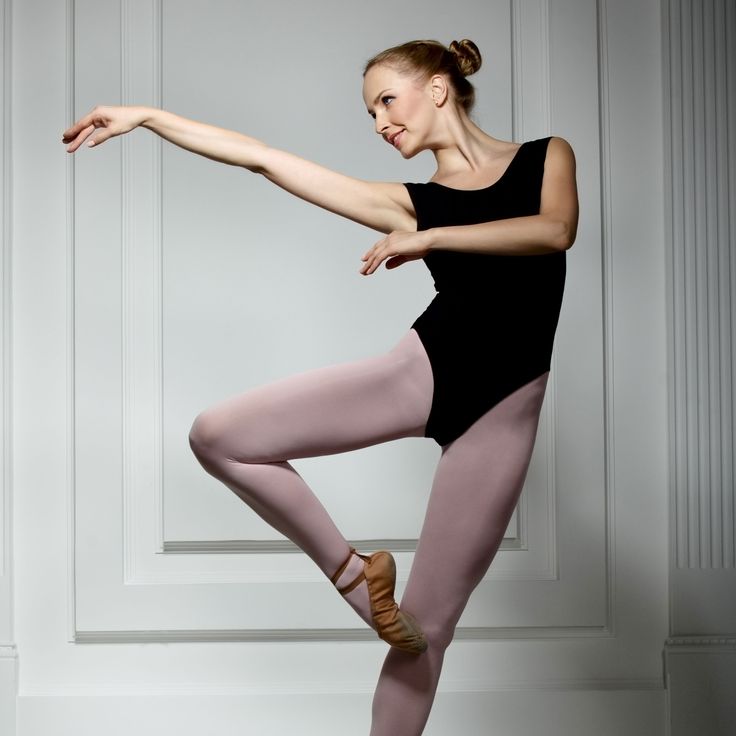 Mark Olic: the effect of painting and a special love for rehearsals
A master of photography with 20 years of experience began his career in ballet as a set designer at the Mariinsky Theatre. There he took the first pictures of the rehearsals and training of artists. It is the theatrical behind the scenes in the lens of Olic that acquires special expressiveness. The photographer dedicated the projects "Theatrical Sketches" and "Behind the scenes" to this topic. Ballet dancers in his photographs often look like they are painted: the master manages to create the effect of a canvas on a photograph. And in the reporting works of Olic, hard work and dedication to their work are visible behind the honed and perfect poses of professionals.
The photographer often shoots artists from above: perhaps this angle can be called one of the hallmarks of his author's style. This is an interesting point of view, in which the viewer does not find himself - the more interesting it is to consider these works.
In some photographs, a group of ballerinas line up in a perfect geometric figure: dancers in light dresses against a dark background look in contrast, like details of a complex pattern in a kaleidoscope.
Mark Olic maintains a page on Instagram, where he shares not only pictures of professional artists, but also bright and dynamic pictures of his daughter, who studies at the A.Ya. Vaganova.
Alexander Yakovlev: dynamic monochrome and talcum powder
Alexander Yakovlev did not immediately realize his creative vocation: he started his professional path in the field of law. I didn't become a lawyer or a lawyer - but as a photographer I already managed to work with artists of the Bolshoi Theater, the Musical Theater. K.S. Stanislavsky and Vl.I. Nemirovich-Danchenko, Boris Eifman Dance Theater and other troupes of the country and abroad.
In his photographs, ballet dancers or athletes look like epic celestials with perfect shapes and proportions.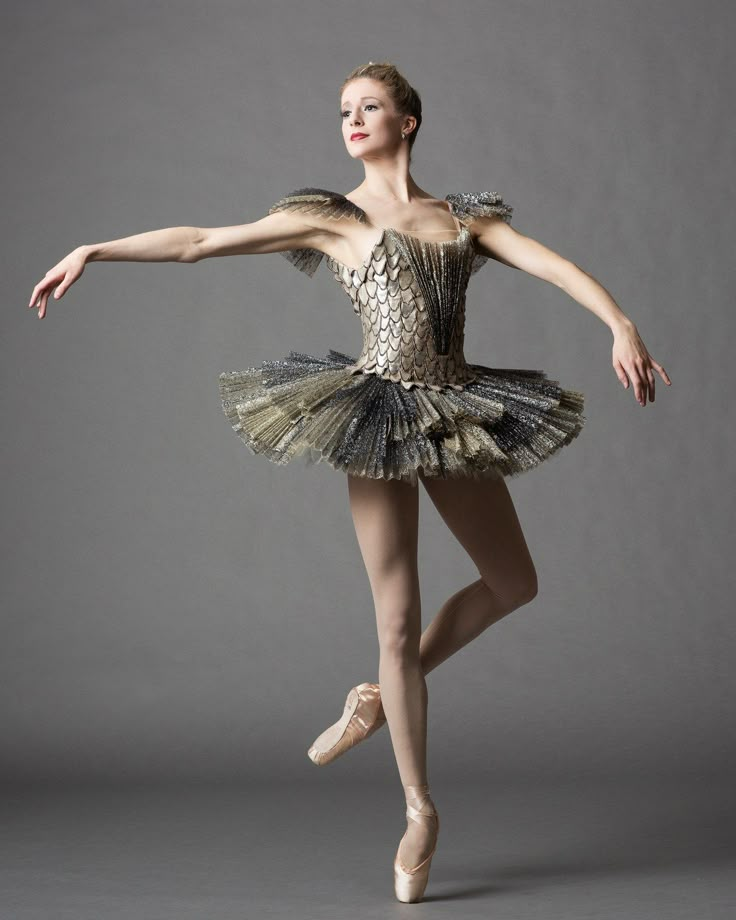 One of the author's techniques of the photographer is shooting with white talcum powder, which envelops the hero while moving. Grace and dynamics unite all Yakovlev's works. Also, ballet dancers in his lens often take poses that literally contradict the laws of gravity. And the master loves monochrome, which adds graphic quality and depth to the works.
You can evaluate the flight of the author's fantasy in the Instagram account or on the website of Alexander Yakovlev.
Natalia Voronova: photographic masterpieces for two theater capitals
This photographer's professional relationship with ballet began with an international commission. The editor of a Swiss magazine instructed Natalia to make a report about Russian ballet. Since then, she has immersed herself in theatrical photography for a long time. The photographer made her first works at the Mariinsky Theatre, and subsequently worked with leading ballet and opera companies from different countries.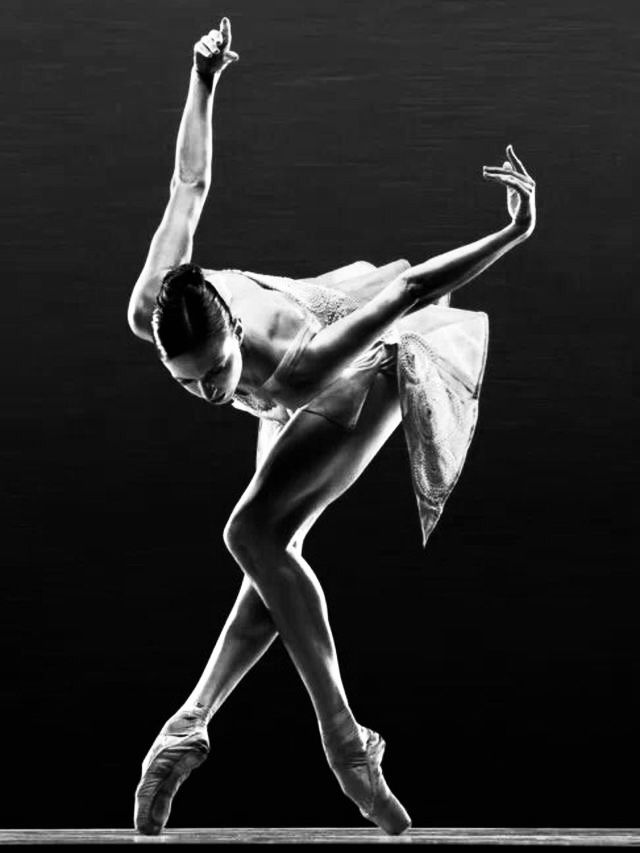 Natalia Voronova is the author of the photo project "Big Ballet in Cinema", it was she who created the posters for the performances that connoisseurs of ballet art could see on the big screens. Each of these shots looks minimalistic and stylish: the artists are captured on a black background in the most expressive steps that are symbols of classical productions.
The photographer defines his own creative method as follows:
"I need the unity of movement and emotions. Without this, the frame is incomplete.
In Natalia Voronova's Instagram account, you can admire the captured moments from ballet performances and rehearsals of famous theater artists. She works equally effectively with stage and studio lighting, monochrome and color, and also very poetically portrays the two theatrical capitals of Russia - Moscow and St. Petersburg. What is the picture of the ballerina Maria Yakovleva against the background of St.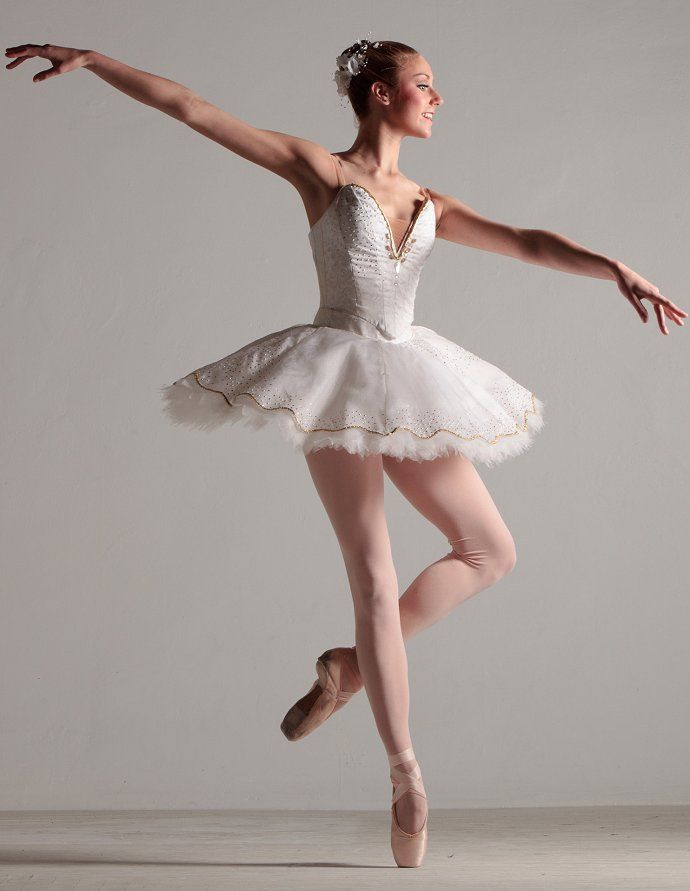 Isaac's Cathedral or the photo of Natalia herself on the stage of the Bolshoi Theater!
Mikhail Logvinov: well-deserved recognition from masters
The photographer once admitted that ballet makes up about 95% of his work. For example, Logvinov filmed 17 productions of the ballet Romeo and Juliet, and how many other photo projects and reports, collaborations with various theater companies and experiments!
Before becoming a ballet photographer, Logvinov received an economic education at the Moscow Institute of National Economy. The master himself admits that he came to ballet through music: first he graduated from a music school, then he became interested in fine arts, and then in ballet. He entered the profession after 40 years and spoke about his choice in this way:
"…thought about it and realized that if I want to truly fulfill myself, then I need to do what I love the most. That is, taking pictures. Otherwise, then for the rest of my life I will regret that I did not dare to do this.
Mikhail Logvinov first filmed a ballet production in 1978 and over the following decades gained recognition not only from connoisseurs and ballet professionals around the world. Logvinov's works were once noted by Maya Plisetskaya, Roland Petit, Yuri Grigorovich and other masters. The photographer is especially brilliant in the reportage genre: you can admire his work not only at exhibitions and in periodicals about art, but also on the Internet.
How do ballet dancers become?
How do you become a ballet dancer? What is behind the ease and grace with which the dancers literally fly across the stage? One of the readers, Vera Andreevna, turned to us with such questions. The granddaughter of a woman has been attending a children's ballet studio since the age of three.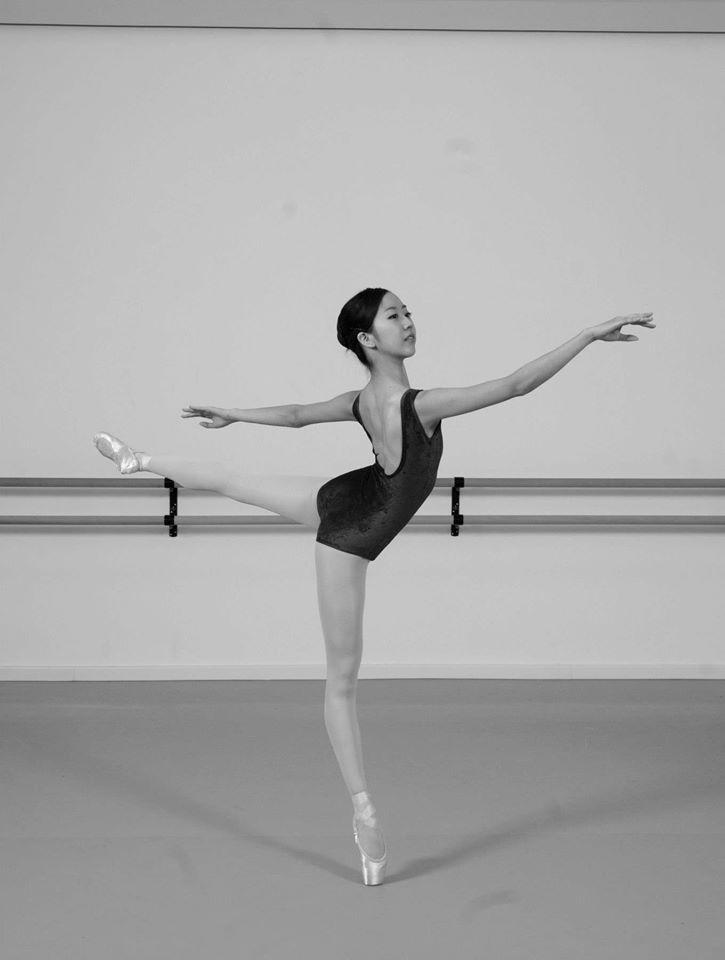 Mom gave the girl to choreography for general development. But the grandmother sees professional prospects in the hobby. "Once, in Soviet times, becoming a ballerina meant becoming a star. I would still like to see my talented granddaughter on stage, "the woman shared.
Flexibility plus perseverance
We asked artists of the Krasnoyarsk State Opera and Ballet Theater how their professional path to the stage develops.
Elena Mikheecheva did not have a childhood dream of becoming an artist without fail. But she adored dancing and with great pleasure was engaged in the ensemble. The girl's abilities - natural flexibility, stretching, perseverance were noted by teachers. The initiator for Lena to seriously engage in dancing was the girl's grandmother. The woman had nothing to do with art, but wanted to see her granddaughter on stage.
— When I entered the college at the age of eleven, my parents had no clear idea of ​​how everything would turn out in the future, — says Elena. - In addition, they were skeptical about the creative profession. But for us everything was decided by the grandmother, who showed perseverance. The most difficult period was the transitional age, but at this moment of weakness, the main thing is not to give up. The study began at eight in the morning, and when there were practical classes in the theater, the day also ended at eight or nine in the evening. It is difficult, physically difficult, you constantly overcome yourself.
Today Elena is an artist of the Opera and Ballet Theatre. She is busy in almost forty performances.
- When I first joined the team, there were concerns about how they would treat a newcomer. But they received me well, they supported me in everything. I got a job in May and in the summer I went with the first performance of "Romeo and Juliet" on foreign tours, danced the tarantella.
In the team of the theater Elena since 2015, this is quite a long time for an artist.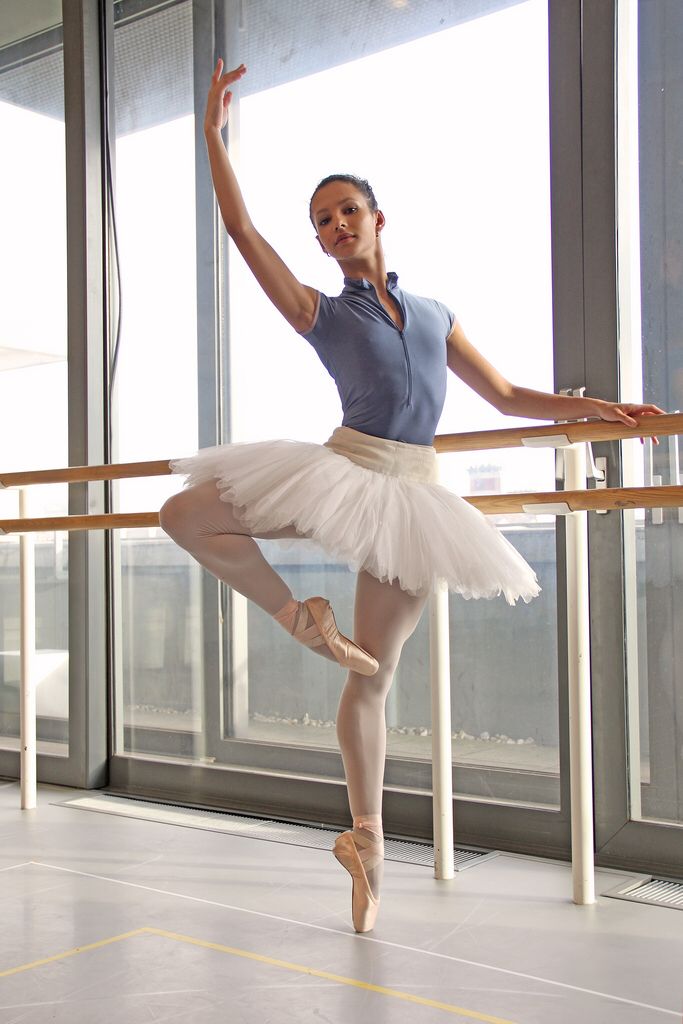 But she still feels the excitement before going on stage, especially before the premiere. What is your favorite role?
— I am delighted with the performance and the role of Anyuta based on Chekhov's story "Anna on the Neck". Absolutely my image. For many years I have dreamed of Juliet and Shurochka from the Hussar Ballad, - says Elena Mikheecheva .
Preparing for a performance can take from a week in emergency cases, when you need to replace a colleague, up to a couple of months. Artists have a seven-hour work day. The lesson starts in the morning, then the rehearsals. If there is a performance in the evening, then the schedule is shifted.
Always in good shape
An artist needs to be in good shape all the time, and losing it is easy, just reduce the intensity of rehearsals. So, for example, it happens during the holidays and so it was during the pandemic, when the team went into isolation. At home, you will not get such a load.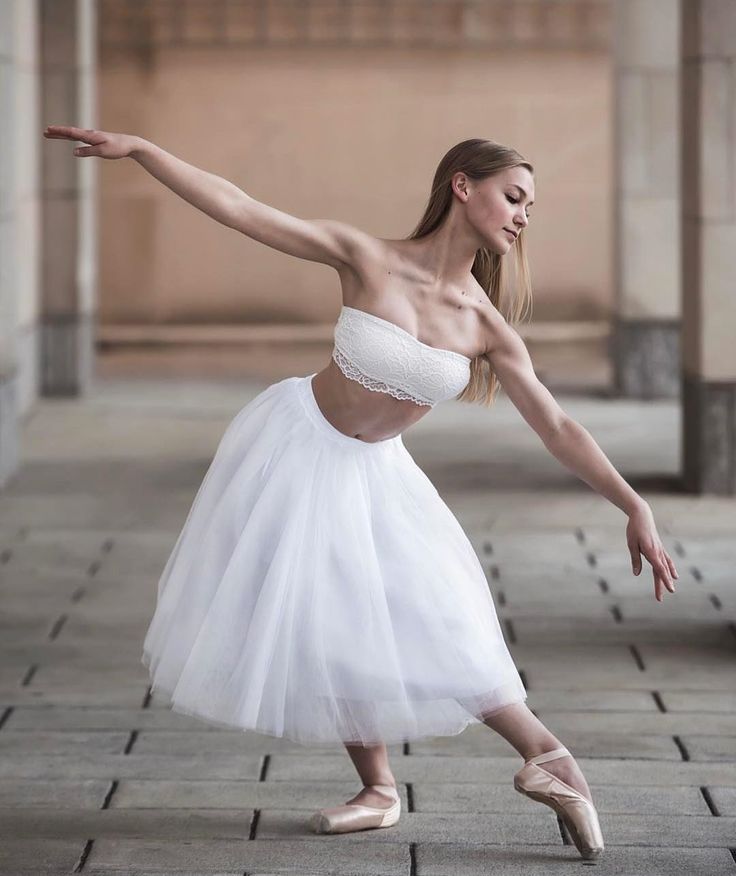 In order to avoid the risk of injury, Elena in her ordinary life prefers a quiet rest, without extreme hobbies: « To be honest, my favorite pastime is passive. I do not ski, skate, rarely go on foot. But I know that there are girls who, on the contrary, like to relax actively ".
Pointe shoes create a wonderful illusion that the artists are floating above the stage. These are special shoes for dancing, one of the attributes of ballet. Outwardly, pointe shoes look quite simple, but their manufacture is a complex process, where each pair is individual. Ballerinas have been learning to dance on their fingertips relying on a hard toe since childhood. As Elena says, it took her about six months to get used to it.
Ballerinas' strict weight and physique requirements are already legendary. It is difficult to flutter around the stage with extra pounds, and in this case, an additional burden falls on the partner during the performance. Therefore, ballerinas have been fighting for a figure since childhood.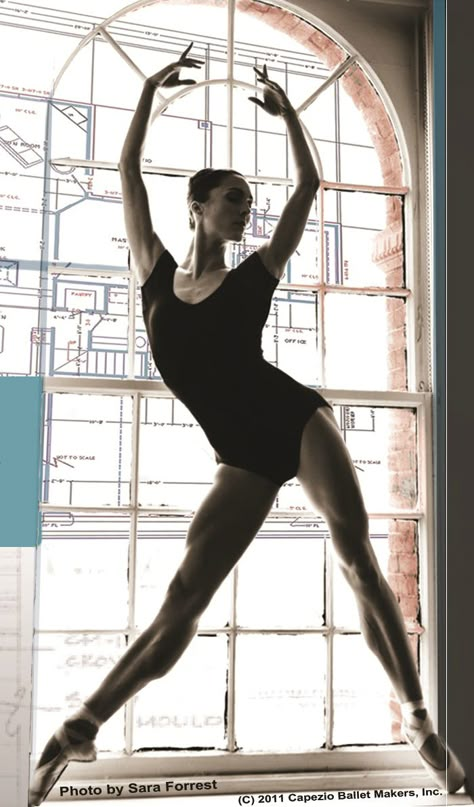 Elena's height is 1.58 meters. This is also considered miniature in ballet. Artists can be tall, but in this case it is difficult to find a suitable partner. The weight of the ballerina is 42–43 kilograms. With intense workloads, artists can occasionally afford sweets, but Elena tries to refuse dinner. At the same time, the artist cooks at home, but first of all for her husband.
Almost like in sports
According to the artistic director of the theater's ballet troupe Natalya Matus-Marchuk, the path to the profession is similar for many. All artists from early childhood were engaged in dancing in amateur groups. A lot of girls come to ballet from rhythmic gymnastics. Then they study at a choreographic college, and after graduation, graduates enter theaters and professional ensembles. There are talented nuggets who have not gone through the entire difficult path, but there are very few of them in classical ballet.
— This is a difficult path, — says Natalia Matus-Marchuk. — In fact, these children do not have a normal childhood. From morning until late at night they are busy with studies and activities. Adolescents, in addition to the general education school curriculum, also need to learn a profession. Such work can be compared with sports training. The advantage is that children have a very strong motivation, coming to ballet is their own choice. But it also happens that after college graduates choose other areas and completely leave art.
Talent and natural abilities are the necessary conditions for becoming an artist. But, in addition, great perseverance, diligence, physical endurance are needed. Without these qualities, the gift cannot develop.
If a child dreams of becoming a star, then he will have to work several times harder.
Today the ballet company consists of seventy artists plus accompanists - about ninety people in total. If we compare, for example, with a business, then a fairly large company.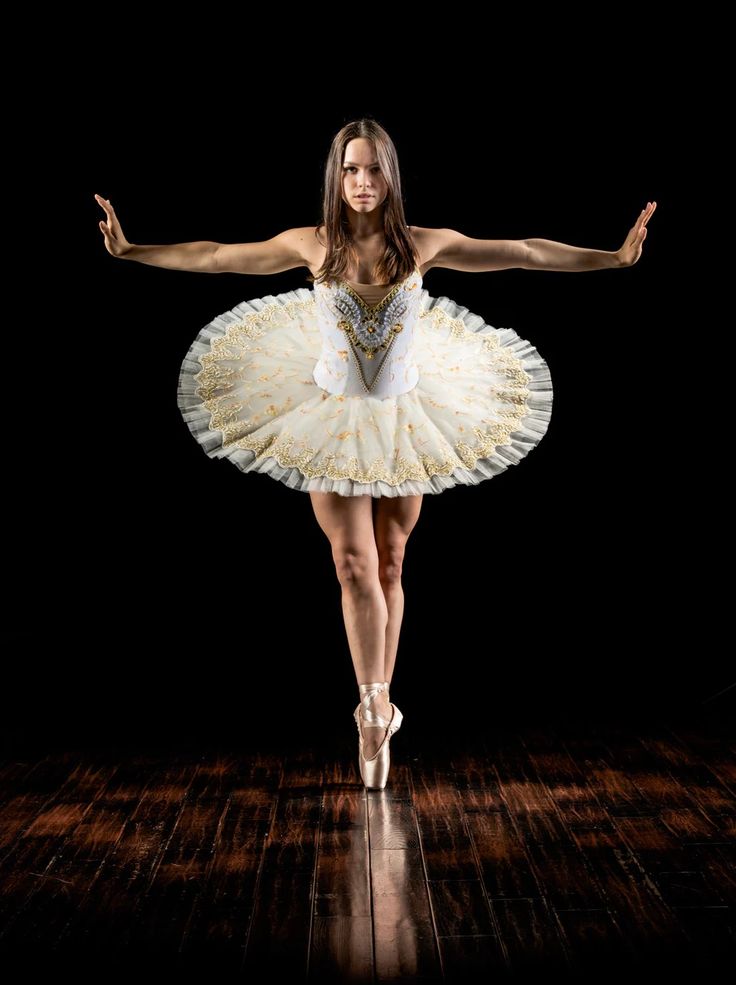 But the theater group has its own characteristics. This is a community of creative, talented, ambitious people.
— Everyone needs an individual approach, — says the manager. - Ambition is good, the artist must have the desire to grow, but it is important that star disease does not happen. I think that it is necessary to study all your life, because there is always someone who knows and knows more about the profession than you. Therefore, with creative people and work is individual. Someone sometimes needs to be repaid, someone needs to be inspired and motivated.
The theatre's collective calls last year's premiere "Katarina, or the Robber's Daughter" one of the most complex and striking productions. The production of Caesar Pugni was popular in the 19th century, but was forgotten in the 20th century. The performance had to be recreated based on archival materials. There are no videos of ballets that were staged in the century before last, so the authors used old books on choreography.