How to make dancing streamers
An Easy Craft for Kids: How to Make Dancing Ribbons
Make dancing ribbons on a budget with a few simple supplies….an easy craft for kids. This is a cute party activity and the ribbons can be used for dancing, math, and literacy activities.
Here is an easy craft idea for preschoolers.  Kids enjoy using these simple dance ribbons for music and movement activities and even literacy activities.  Let me show you how to make these cute, budget-friendly dancing ribbons.
Craft Supplies for your Dancing Ribbons
Ribbon
Please note that these ribbon rings are intended to be created and used with adult supervision.   If real ribbon fits into your budget….go for it.  I like to use rectangular plastic table cloths to make inexpensive ribbons.  You can find inexpensive table cloths in a wide variety of colors at the Dollar Store, discount store, or party store.
Rings
You will also need some type of ring to complete this craft.  Here are some ideas for items that you can use for rings:
jelly bracelets (looks for them in party favor section of stores)
plastic lids (cut out a circle in the center)
small paper plates (cut out a circle in the center)
chenille stems (tie them into a circle)
rubber slingshot frogs, bunnies, or other animals
How To Assemble the Dancing Ribbons
First, you will need to cut the tablecloths into strips or ribbons.
  To make the task of cutting the tablecloths easy, DO NOT unfold them all the way.  If you happen to have a rotary cutter, you can cut strips just as you would cut strips of fabric for quilts.  I couldn't find my quilt cutting supplies, so  I just used a ruler to measure the strips equally, marked them with a pen, and cut them with my scissors.
When I unfolded the strips, I had a bunch of nice, colorful ribbons to add to the rings. Now it's time, to attach the ribbons to a ring.
Before attaching the ribbons to a bracelet, I folded them in half.  I stuck the folded edge through the bracelet.
Then, I opened the fold to make a loop.  I stuck my hand through the loop, grabbed the other end of the ribbon, pulled it through the loop, and pulled it tight around the bracelet.
Young kids will need some assistance with this.  I like to add 3-5 ribbons to each ring.  If you have enough supplies and kids enjoy the craft, they can add more.  If you want to make the ends even, you can give them a little haircut.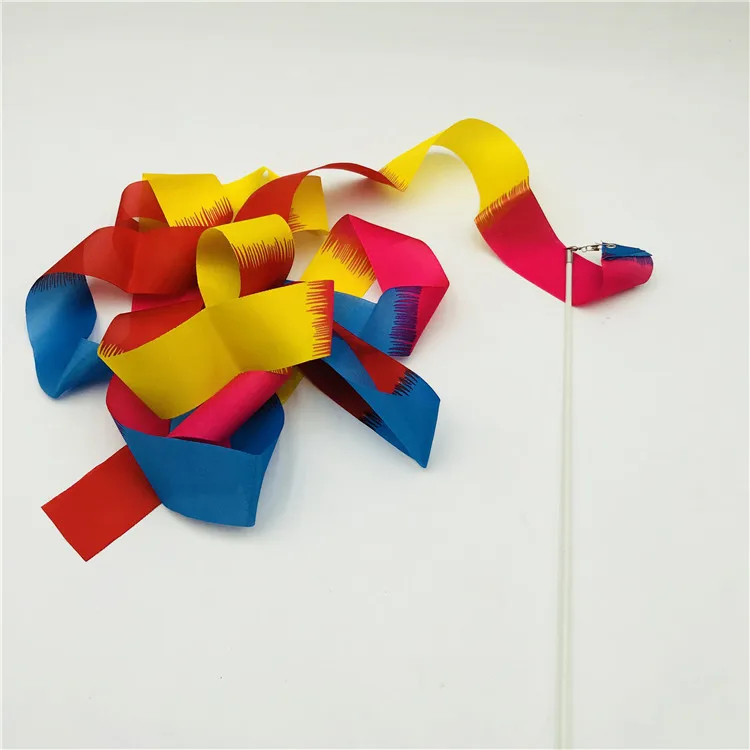 Additional Elements
In addition to the tablecloth ribbons, you can add curling ribbon (I think the addition of silver curling ribbon would look great on mine) to your rings.  Jingle bells might be a fun addition as well.
Paper Plate Dancing Ribbons
If your kids aren't quite ready to tie the ribbons onto rings as I showed above, they can use a stapler instead.  We used two paper plates to make the ring a little sturdier.  Kids can staple ribbons around the paper plate.  They can then complete their craft by decorating or coloring the paper plate ring.  In the picture below, we used Valentine's Day stickers, but this craft can be used for any holiday or theme.
Ideas for Using Dancing Ribbons
The thing that I love about these ribbon rings is there are so many fun ways to use them.  Here are a few ideas.
Use them for a special birthday song during classroom circle time
Create shapes, letters, or numbers in the air with the dancing ribbons
Use dancing ribbons to count and emphasize syllables in words or names
Make them as a party activity and use them as part of the celebration
Have a parade featuring dancing ribbons
And you can always use them for a dance party.
There you have it….an easy craft for kids.  I'm sure that you can think of more ways to use dancing ribbons with your kids.  I would love to hear your ideas.
---
Here are some resources from my store that can be used with the ribbon rings
.
EASY DIY Ribbon Wands (Ready In 5 Mins)
Author: Creative Team
This post may contain affiliate links. Read our disclosure policy.
Here is a simple and easy tutorial on how to make ribbon wands that your kids are sure to love! These are perfect for a princess party or a fun project to make with your kids. These ribbon wands will bring hours of fun any day of the week!
Easy DIY Ribbon Wands
If you're looking for a simple, affordable, FUN spring craft that your kids will love- this one is for you! I recently made one of these ribbon wands for each of my 4 kids. They literally spent over an hour running around in our backyard playing with them! I love when something so simple is so much fun!
My oldest daughter loved pretending to be Elsa from Frozen and she used the ribbons as make believe snow and ice coming from her hands- she thought it was pretty amazing!
Ribbon wands are super simple to make, and after watching how much fun my kids had with them, I knew this craft was a winner! Here's a video that walks you through exactly how to make these ribbon wands.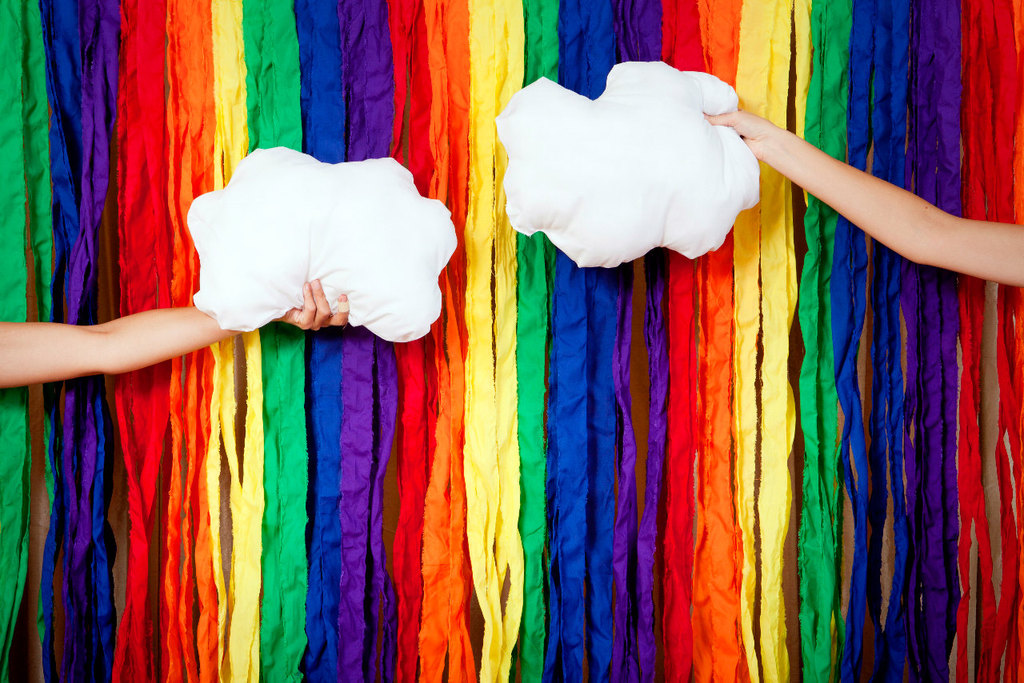 As you can see, it's super simple to do and can be done in about 5 minutes or less.
More Easy DIY Craft Projects And Activities
Popsicle Stick Flower Pots
Water Gun Painting
How To Make The Best Puffy Paint
How To Make Slime
How to Make Ribbon Wands
Materials You'll Need To Make Ribbon Wands:
Wooden dowels (you can buy a pack of 10 or 12 at Walmart for around $2!)
Various colorful ribbon (I prefer to use satin ribbon)
Scissors
Hot glue
Matches or a lighter, optional
DIY Ribbon Wands Directions:
Cut the ribbon to your desired lengths.
Optional: Burn the edges of the ribbon to keep them from fraying.
Tie one ribbon at a time to the end of the dowel. Secure it from sliding or coming undone with some hot glue, and let it dry completely.
Once dry, hand one ribbon wand to each kid and let them run around outside on a pretty spring day!
They are seriously going to have so much fun with their new wands!
I love making simple crafts that my kids can have fun with.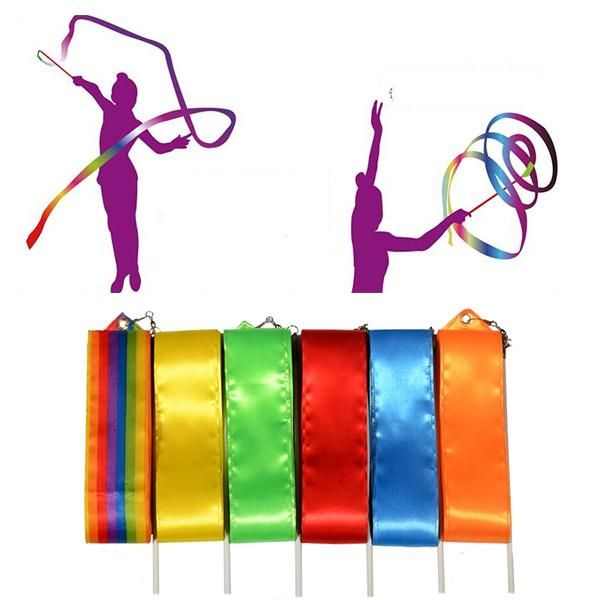 The colors are seriously so fun, and the kids loved them! Even the boys!
Print Pin
3.88 from 25 votes
How to Make Ribbon Wands
These ribbon wands are easy to put together and so much fun to play with!
Prep Time 1 minute
Cook Time 4 minutes
Total Time 5 minutes
Servings 24 Wands
Cost $10
scissors

Hot glue gun

Matches or a lighter, optional
12 Wood dowels
Rolls Satin ribbon any color
Cut the ribbon to your desired lengths.

Optional: Burn the edges of the ribbon to keep them from fraying.

Tie one ribbon at a time to the end of the dowel. Secure it from sliding or coming undone with some hot glue, and let it dry completely.

Once dry, hand one ribbon wand to each kid and let them run around outside on a pretty spring day!
Best Mom Ever Award goes to… ME!
Busy moms, this one is for YOU!
Our weekly newsletter grants exclusive access to our favorite projects, recipes, free printables, and more!
Subscribe
How to become a cool streamer.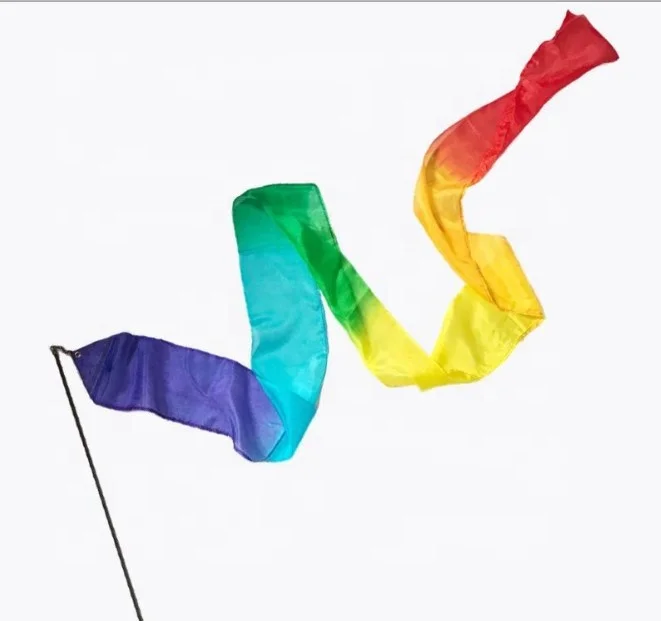 Tips from the Twitch Chief Director
It turns out that broadcast director John Carnage (formerly Jonathan Joyce) himself once made the worst mistakes. Let's say he tried to appear serious and thorough. Being a shy and direct person, Joyce pretended to be a completely different person. Until he dropped the mask (and took off his pants to play Kinect on camera), success never came. "Treat the audience as your friends," concluded Carnage, lighting up our seated with a radiant smile. But is it really that simple?
So John... Live director - what does that mean? What do you do?
- Do you know what E3, PAX and other gaming exhibitions are? Twitch is a live streaming platform and we show events directly from these shows. There's a lot going on there, and my job is to capture the magic that happens at these events. We have 3, 4 or 5 days of the exhibition, which my team and I must show in all its glory. That is, I capture the spirit of the event and broadcast it live.
This is one side of my work. I have a lot of other positions: sometimes I am a leader, I also work with the sales department and "generate" cool ideas. I have many different roles. But the main task is to make content from what happens at exhibitions and the like.
You said you worked in TV and then Destructoid. Can you tell me more?
- I used to work for Fox, Fox News, CBS, CBS News. I got a job there at an early age and it really helped me move to Destructoid, an independent gaming site. And the knowledge gained on Destructoid allowed me to get on Twitch. I have extensive experience in the media, and many believe that I got my current position thanks to this, although the matter is slightly different.
What exactly? What helps you in your work?
— I try to approach everything from an unexpected point of view. I don't think so like the others. It has always been so. I have dyslexia, it's hard for me to read, especially when I'm tired - letters and words just jump before my eyes.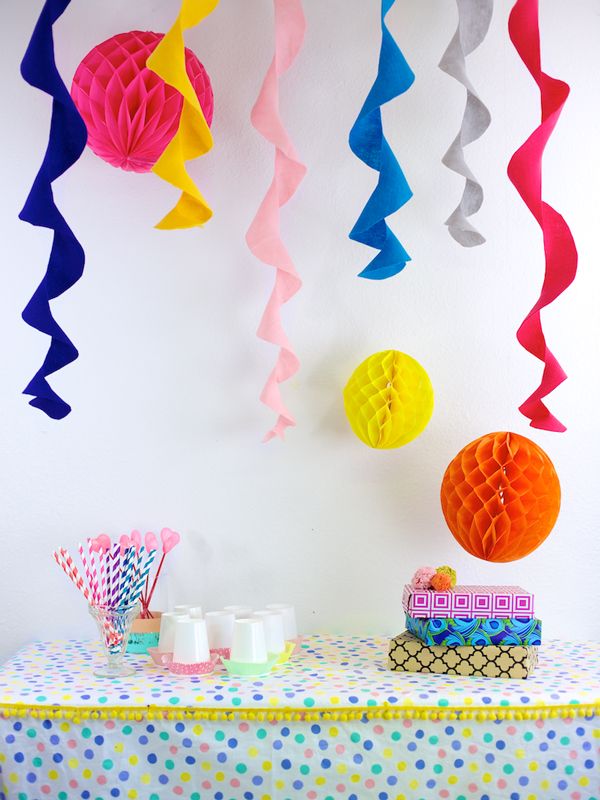 I don't know if this affects my way of thinking, but I am a very creative person and I look at things differently. As a child, it was difficult to simply perceive what was happening around. Everyone literally saw the world around them the same way. And I had to think differently to convey my message.
Let's talk about streamers. What do you think it takes to become a successful streamer?
— Lord, it's different for everyone! Everyone measures success in their own way. I'll try to explain: we have broadcasters, partners, not very famous guys. But that's enough for them. They consider themselves successful. They are our partners, they have a hundred subscribers, and in their view they have found success. And this is good! And there are other people, with other channels, who are constantly increasing their subscribers, 2-3 thousand each, and they feel good, they also feel successful. There are streamers who often put on shows and they don't even need a subscriber button - they don't care, and they see themselves as successful people too.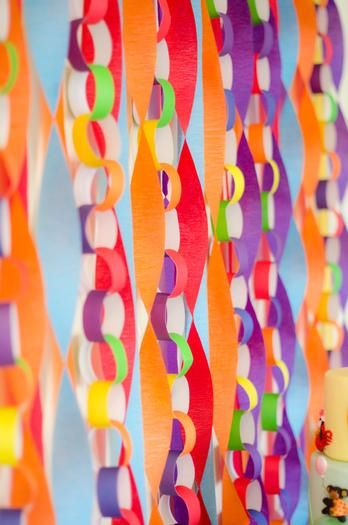 Success is for everyone. All channels are unique because everyone has their own way of thinking. And that's the beauty of Twitch - we provide a platform, a channel, outline the rules (no need for completely crazy things, so don't break them), and then go ahead, create your own universe! And people create - now, tomorrow, the day after tomorrow, this will continue for a very long time.
I understand your question is "What makes a successful streamer". I'll tell you my opinion from personal experience - sincerity. It is necessary to behave naturally, in extreme cases, play a little in public. That is, you meet such a streamer in life - and he is the same as on his channel. For example, Futureman in real life is not so different from his stage persona on Twitch. That is, he is a rather unique person with an unusual image on the screen, and beyond it too.
What do you think about Russian podcasters?
— Oh, I don't know, I don't watch them…
It's a pity, we have some pretty interesting shots.
- Yes, yes, I heard a lot! But I don't know because I work in a different department. That's what the partnership department does, if any of their staff were here, they'd respond. This is their job. And I'm a creative - I don't get into such things. I'm on the other side, where miracles work, cool things, not drama.
Dramas can be cool too.
— Oh, yes! But we have our own team for such things, they do dramas, and so be it. God bless them.
Speaking of streamers, what are the most common mistakes streamers make? Without them, the business is not complete.
— Of course! Streamers can be boring or overly convoluted. I made a mistake when I tried not to be myself. I wanted to be super serious, I don't know why. And what did you think? You have to be yourself! If you are a serious person and it suits you, people will look at you. The public wants you for who you are. No one wanted to watch me break the big news.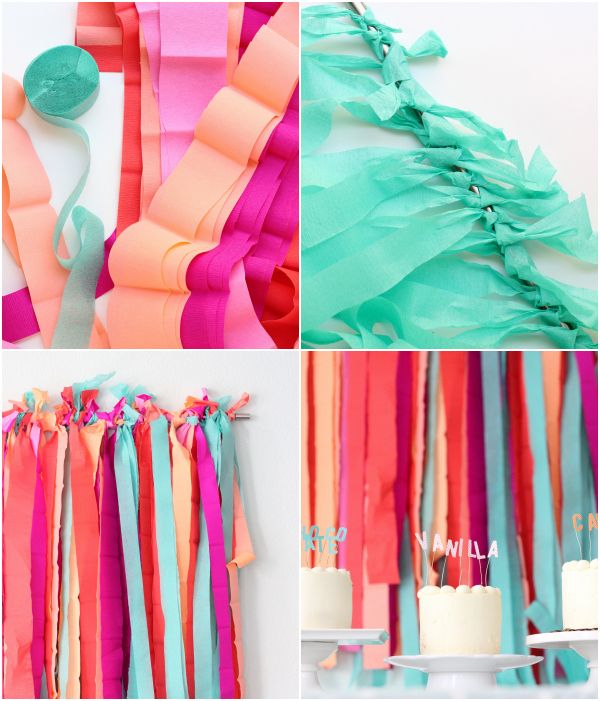 Do you work with news? I've been doing this for so long as a writer, editor - and I hated this crap! She drove me crazy! And I transferred this emotion to my streams. Nobody wanted to see this.
One day I was sitting with my friend and trying to cheer him up, just as I am trying to cheer you up now. And people were drawn. First 5, then 7, then 25, the audience kept growing and growing. And the main mistake, it seems to me, is that people sometimes start doing what they don't like. If you're serious, fine, be serious. And if you are a cheerful person - have fun, do not be too serious. Don't be fake. Be yourself!
So streaming is a mirror of the soul?
- Of course, this is a mirror, this is entertainment, a lot of things. Sometimes you watch a stream and you wonder, "Wow, why do I like this? Because I identify with the streamer? Because I see myself when I look at this person?" You can talk about the psychology of streams for a very long time.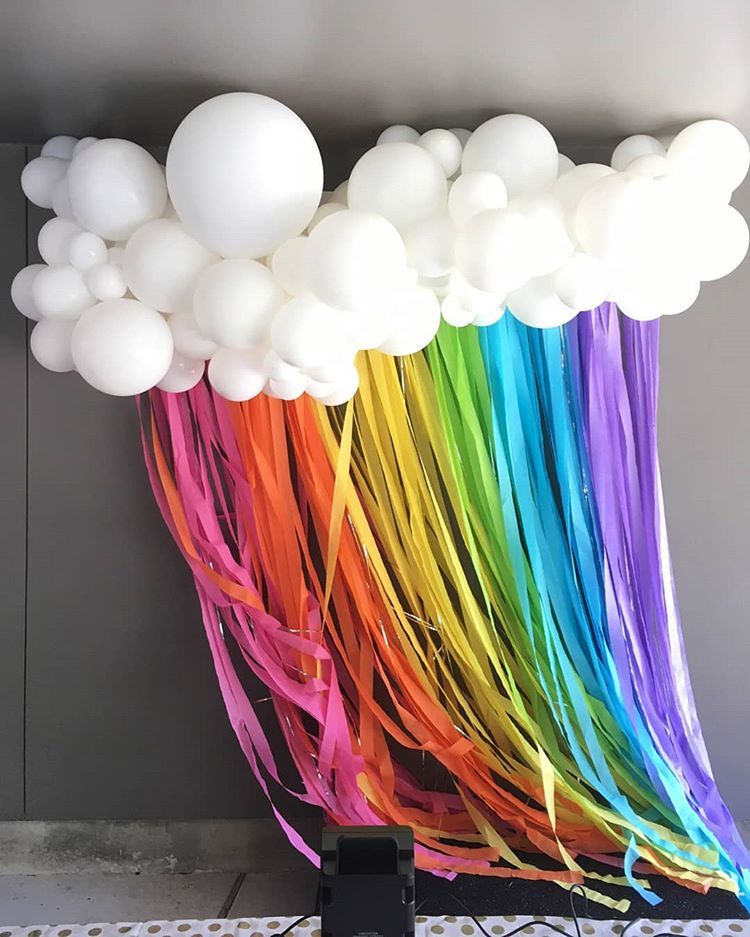 I also think that sometimes people get too hung up on the game. Ignore chat.
It is not necessary to play well, the main thing is to work with the audience and put on a show?
- [draws a triangle in the air] There is a game, there is a chat, there is you - and your image unites everything. You bring everyone together as a leader, so you need to follow everything at once. When streamers first start, they tend to forget that there are 25 people watching them, many of whom also want to talk. They are silent, focused on the gameplay.
John, what do you think about the recorded streams? Do you think they are losing some of their charm?
- Live versus taped? If I skip a stream and watch a video, it's not the same. At least for me. Sometimes I go to look at how my friends play, I want to chat with them in the process, but I can't, because this is a recording. It seems to me that the most delicious is live. I always thought so.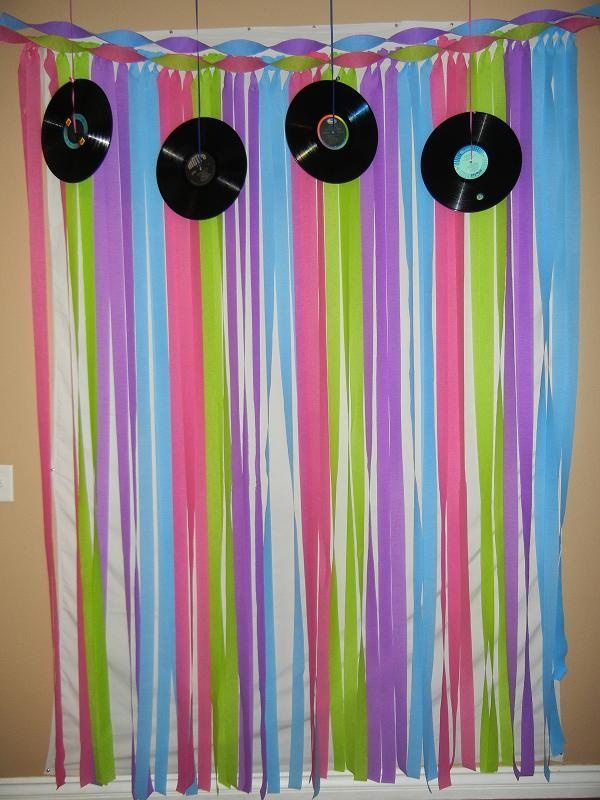 What about view bots, is Twitch planning to fight them?
- Dude, this is not my department, I don't know anything about it.
What about the ban policy...?
- Same.
What about competition from YouTube and other sites launching streaming services?
— She was and will be. We try our best to be ahead. It never does without competition - it just demonstrates how interesting this field of activity is.
A different question - do you interact with the developers in any way?
— We have guys who work with authors. Let's say you have an indie studio and are trying to make games with Twitch integration. Our staff can help with this. There are specially trained guys and girls who can equip the channel, help with communications, and run an advertising campaign. Like last year with Destiny and recently with Battlefield. Help with channels, increase influence on the site.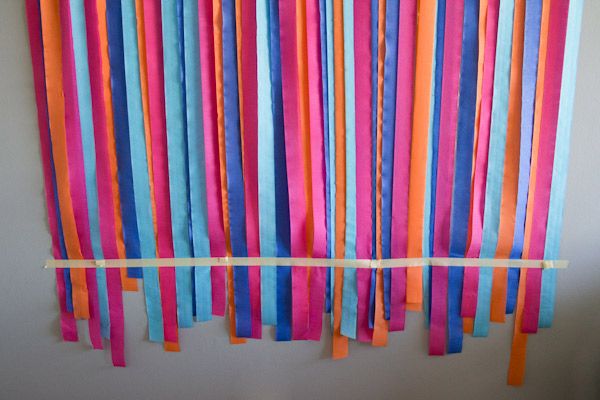 Once upon a time, this was my concern, so I am very pleased that now we have separate teams. I myself am in constant contact with the developers: I want them to do cool things through Twitch.
Do you analyze data? Sending results to developers?
— Yeah, we have a team for that too. So that the developers can see what good things happen during or after the stream.
And the last question - do you think Twitch will ever become a big full-fledged TV channel?
- Don't you think that he has already become? Twitch is a big network for me. Let's explain how we watch Twitch in the States. I see Twitch as a platform, a universe. All these streamers are like channels like ABC, CNN, CBS and so on. Streamers are little worlds in the larger Twitch universe. Endless content! You can watch, you can participate! Documentaries, cooking shows, game channels, Adult Swim.