How to learn nepali dance
Learn Nepali Language and Dance
Standard Level Courses
Level 0
Focus on speaking before learning alphabets
Level 1 - White
Learn क, ख, अ, आ
Level 2 - Orange
Know all alphabets, half letters, special letters
Level 3 - Blue
Read, write and speak words
Level 4 - Yellow
Read and write sentences
Level 5 - Green
Read and write short paragraphs
Level 6 - Brown
Longer paragraphs, basic speaking
Sign Up for Nepali
Customized Courses
Continued Learning
Read, Write and Speak Fluently
Acelerated Learning
Basic Reading, Writing and Speaking
Focus on Speaking
Speaking Competency
Culture
Learn More On Nepali History, Culture, Society
For non-native adults
Basic Proficiency Of Nepali Language
Other custom needs
Please Contact Us For Details And Pricing
Sign Up for Nepali
Group Class Pricing (max 5 students)
1 session per week
$35 per month
2 sessions per week
$70 per month
1 session per week
$385 per year
2 sessions per week
$770 per year
Sign Up for Nepali
One-on-One Class Pricing
1 session per week
$100 per month
2 sessions per week
$200 per month
1 session per week
Yearly - Please contact us
2 sessions per week
Yearly - Please contact us
Sign Up for Nepali
Standard Level Courses
Six standard levels.
In addition, Level 0 for those with no Nepali exposure.
Sign Up Now !
Customized Courses
Custom courses focusing on your needs and goals
Sign Up Now !
Group Class Option
3-5 students per class. 1 or 2 sessions per week. Sibling discounts available
Sign Up Now !
One-on-One Class Option
One on one option for personalized learning
Sign Up Now !
Standard Dance Types
Nepali Classical Dance (Chariya, Kumari, Bajrayogini, Pancha Buddha, etc)
Nepali Folk Dance
Nepali Freestyle/Fusion Dance
Indian Classical Dance (Bharatnatyam, Kathak)
Bollywood Dance
Sign Up for Dance
Group Class Pricing (max 5 students)
1 session per week
$35 per month
2 sessions per week
$70 per month
1 session per week
$385 per year
2 sessions per week
$770 year
Sign Up for Dance
One-on-One Class Pricing
1 session per week
$100 per month
2 sessions per week
$200 per month
1 session per week
Yearly - Please contact us
2 sessions per week
Yearly - Please contact us
Sign Up for Dance
Standard Level Courses
Six standard levels.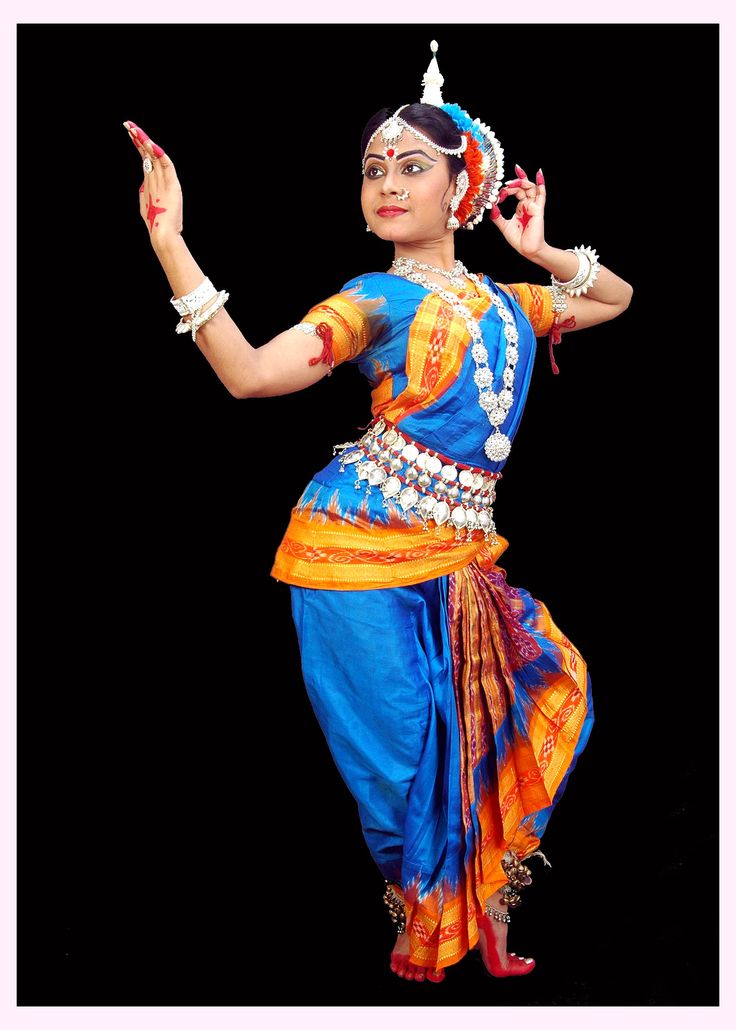 In addition, Level 0 for those with no Nepali exposure.
Sign Up Now !
Customized Courses
Custom courses focusing on your needs and goals
Sign Up Now !
Group Class Option
3-5 students per class. 1 or 2 sessions per week. Sibling discounts available
Sign Up Now !
One-on-One Class Option
One on one option for personalized learning
Sign Up Now !
We appreciate the opportunity to learn directly from the teacher in Nepal and hope to continue learning Nepali.
The teacher is very patient with kids. He makes a lot of effort to make class interesting for the kids. He goes above and beyond to make sure kids are learning. Our son has learnt a lot from him in a short span of time.
The teacher is very patient and persistent in teaching my son.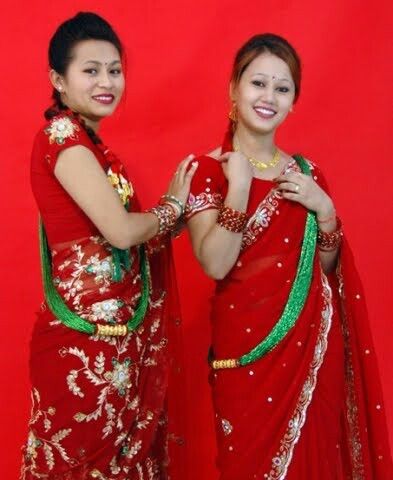 The teacher is very engaging and keeps my son motivated to learn.
I love that the kids are learning about Nepal and having personal interaction with the teacher in Nepali.
The teacher is very polite and patient with kids. Student and teacher ratio is very good. He is getting full attention in his class. The teacher makes class exciting for the kids.
I am glad that my daughter is learning to write in Nepali.
The teacher is very patient with my child and goes above and beyond to teach a child with special needs.
My kid is learning to write in Nepali and is getting introduced to Nepali culture through stories. Teacher is guiding kids through learning process and nurturing interest in Nepali language and culture
Small group class and one-on-one option
Live instruction by teachers in Nepal
Personalized attention and regular feedback
Supporting local teachers in Nepal
One-on-One Class Pricing
Monthly$100
YearlyContact us
Monthly$200
YearlyContact us
Learn More About Pricing
By Kacaaki.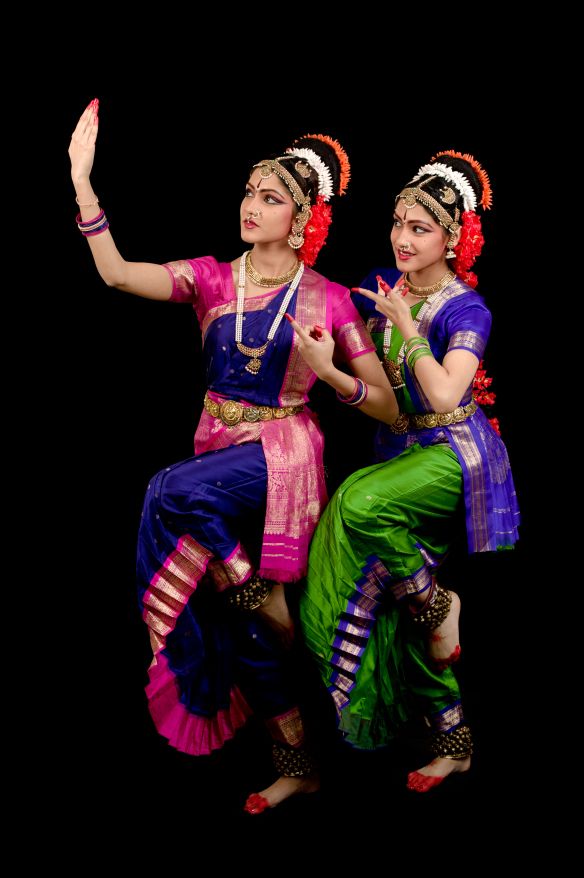 com |  2022/05/20
Why Should You Join Kacaaki?
Read More
By Medhina Khanal |  2021/12/15
I have been teaching Nepali in school for quite a while now and always.
Medhina Khanal Post
By Setopati |   २०७७ मंसिर १४
अमेरिका, क्यालिफोर्निया बस्ने प्रदीप खनाललाई एउटै कुराले झस्काइरहन्थ्यो ..
Setopai Post
Learn Nepali Language and Dance
Covid-19 forced kids to stay home getting bored, playing video games or spending time on Youtube or other mobile apps. There is very limited teaching by their school teachers. Parents can only give certain time to the kids as they have to do their own work. This is a typical scenario in many homes. As online school came to an end and summer break started for our kids, they had even more time to get bored (or indulged in TV or phone).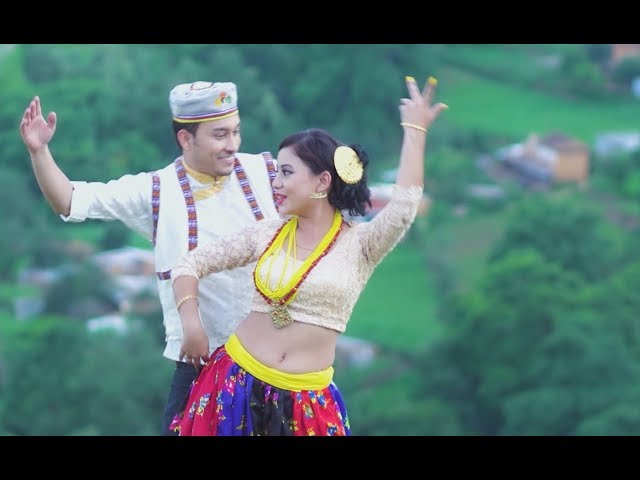 As parents, we started thinking of productive ways to keep our kids busy. As Nepali parents, we always have a desire for our kids to learn Nepali. We even tried to teach Nepali to our kids by ourselves or by sending them to classes locally run by enthusiastic parents. However, those classes only go so far as the parents are not trained to be teachers. Moreover, it is always challenging for parents to manage limited weekend time in driving kids back and forth from the classes. Since June 2020, our daughters have been learning Nepali online from an experienced teacher in Nepal. Over the past two months, we have seen significant improvement in their Nepali skills, beyond our expectations. This success led to Kacaaki – an opportunity for kids (and adults) anywhere in the world to learn Nepali from experienced teachers in Nepal.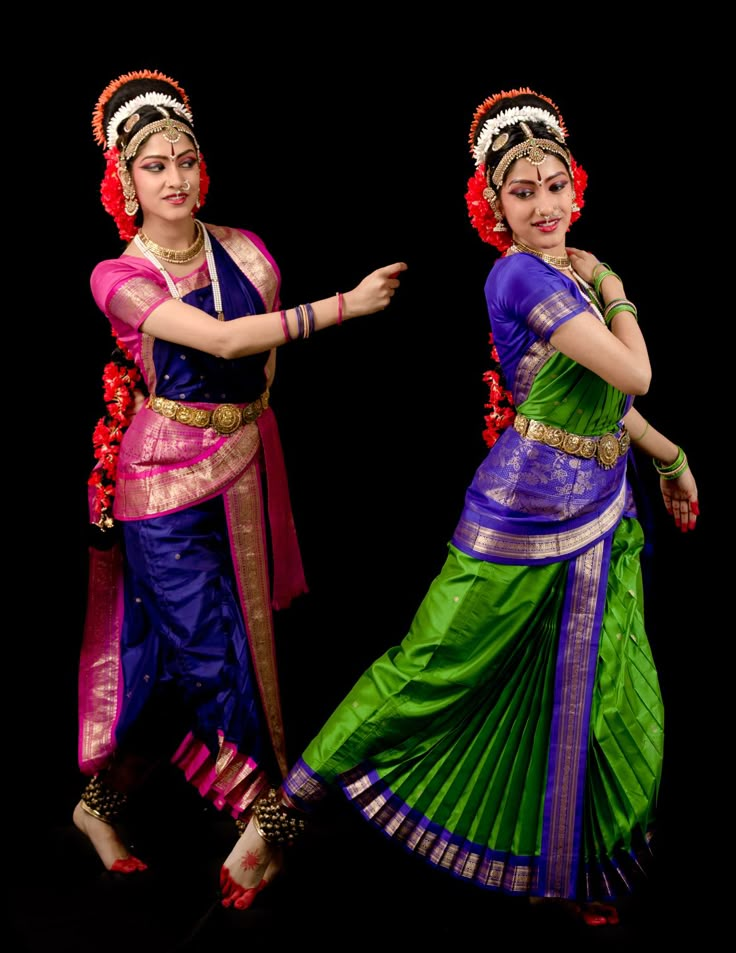 We are starting with Nepali language, however please let us know if you or someone you know is interested in learning other languages. We will make it happen!
Batsal Devkota
Founder
Father of two kids, Adeeti - 11 years old and Pranil - 5 years old, I came to the USA for my undergraduate in 1997 and have been in the US ever since.
I was finding it hard to teach Nepali to my daughter. I along with another Nepali friend started taking her and my friend's daughter to the nearby library and was teaching Nepali for about 2 hours every week. During COVID time, since we couldn't do on site teaching, I enrolled my daughter in an online class being conducted by some friends in Maryland, USA. The teachers were all local volunteers. Situation was the same, the teachers were all professionals in different fields other than teaching.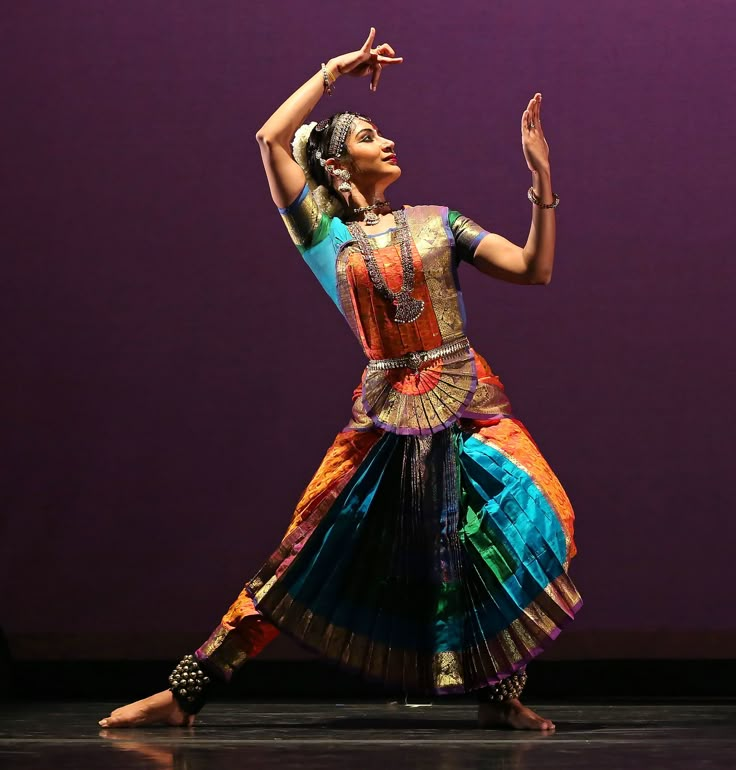 Even though this was much better than two of us taking our daughters to the library, I wanted more structured teaching with a defined curriculum by experienced teachers. This want shared with the founders of Kacaaki drove us to launch this online nepali language learning platform. We as founders of Kacaaki all share the same vision, to connect our sons and daughters to Nepal via Nepali language using an online platform. With the launch of Kacaaki, I am excited about the possibility of giving my daughter, eventually my son and many other daughters/sons from Nepali origin the opportunity to learn Nepali from anywhere in the world.
Pradeep Khanal
Founder
Proud father of two kids, Bela - 7 years and Nama - 1 year, I have been living away from Nepal for almost 20 years. Both Bela and Nama were born in the United States.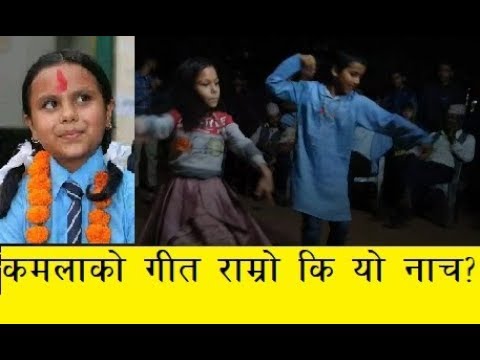 Research has shown that there are cognitive benefits of being bilingual. And, it's a bonus to learn language from your roots – helps with self-identity and enables you to communicate with your loved ones back home. I wished the same for my daughter Bela. Bela learned to speak Nepali from a young age, however, when she joined Kindergarten her fluency dropped. She would spend so much time at school that the limited conversation we had at home couldn't keep up and she preferred to speak English more than Nepali. This is a very common theme for kids who live overseas. Moreover, just speaking wasn't enough for Bela to retain the words that she had learned. That's when I realized she ought to be able to read and write as well so that she could remember the language long term, just like swimming or cycling. All of this changed after we started an online class for Bela and her two friends to learn Nepali from an experienced teacher living in Nepal.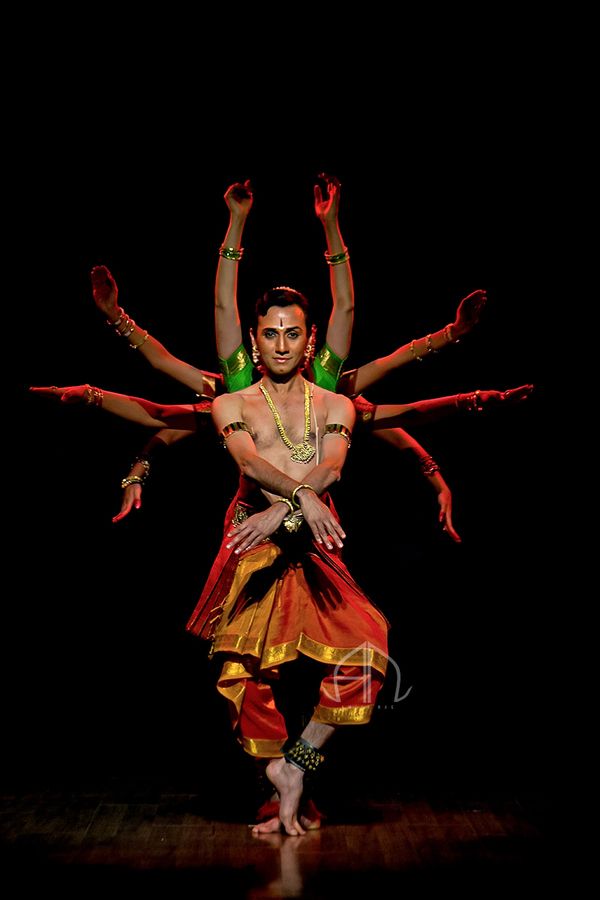 I am very happy with the progress she has made thus far and excited to see how far she will go. I am thrilled that we can now offer this learning opportunity to your family through Kacaaki. I hope you'll sign-up.
Sushil Subedi
Founder
Father of two kids, Suditi- 8 years old and Sidarth - 4 years old, I came to the United States in 2001 for an Undergraduate degree and currently live in North Carolina.
My daughter Suditi has been taking classes via KaCaaki since the Covid-19 disrupted her regular school. Although she used to speak some Nepali at home, she has made tremendous progress in her writing skills already. Since Suditi turned 5 years old, we tried many avenues to teach her Nepali. We tried at home, and we tried to find Nepali parents with similar age group kids who were interested in teaching Nepali. Nothing seemed to work and as parents, we always wished there was an online, but cost effective way to teach Nepali to kids.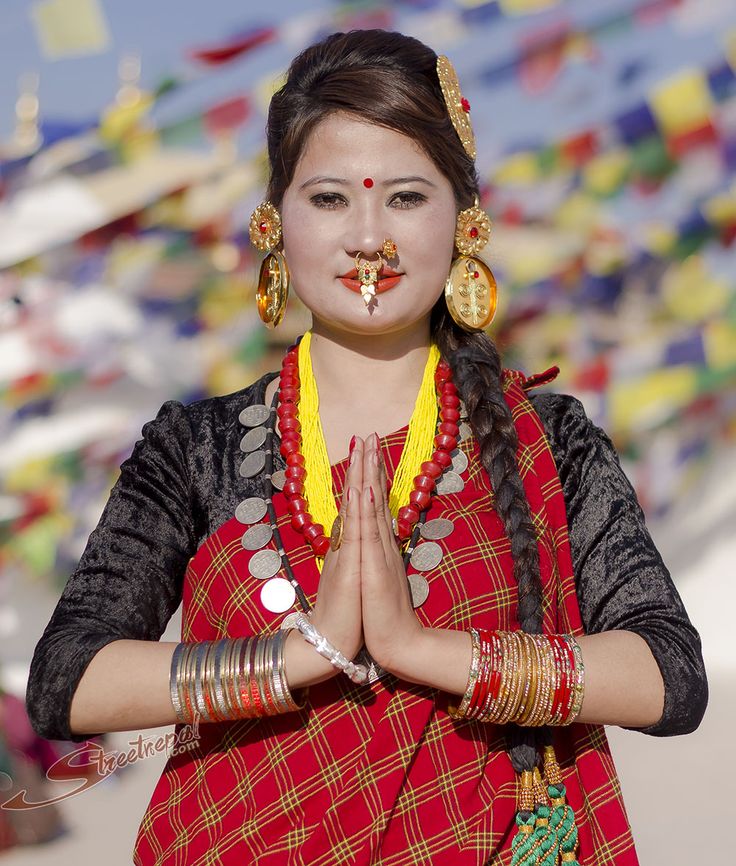 With KaCaaKi, we are hoping that no other parents like us will have to go through the same frustration we went through. With minimal cost, we are hoping to connect teachers with students who are interested in learning Nepali.
7 tips for those who want to learn how to dance
September 9, 2020Reno5Life
Dancing is a great way to make friends with your body and gain self-confidence. And yes, they can be mastered at any age.
Share
0
1. Choose your style
The idea here is the same as with sports: if you secretly hate yoga or iron exercises, you are unlikely to go to workouts week after week. To achieve noticeable progress in dancing, a beginner will have to practice a lot and regularly, so it's better not to torture yourself and choose a direction that really ignites.
You can focus on the music that you like - from movements under it, after all, you need to catch the drive.
It is music that forms the style of dance and its energy, so decide what is closer to you: for example, funk lovers should try popping or locking, folk fans may like Irish dancing, and if you respect jazz, swing and everything like that, take a closer look at lindy hop.
Another criterion is the nature of the movements. Some are closer to dynamic, as in hip-hop, others are smooth and sensual - for this in tango. There are also health restrictions to consider. So, twerk is not suitable if there are problems with the lumbar spine, with sore knees it is better not to get involved in shuffle, and it will be difficult for an aged person to master house.
2. Set a goal
Photo: Iakov Filimonov / Shutterstock
You can start dancing at any age, but it's important to keep in mind why you started it in the first place. It is perhaps too bold to expect that in half a year of classes it will be possible to reach the level of international dance championships from scratch. But if you want to try dancing in order to develop plasticity and learn to feel the body better, great, go ahead.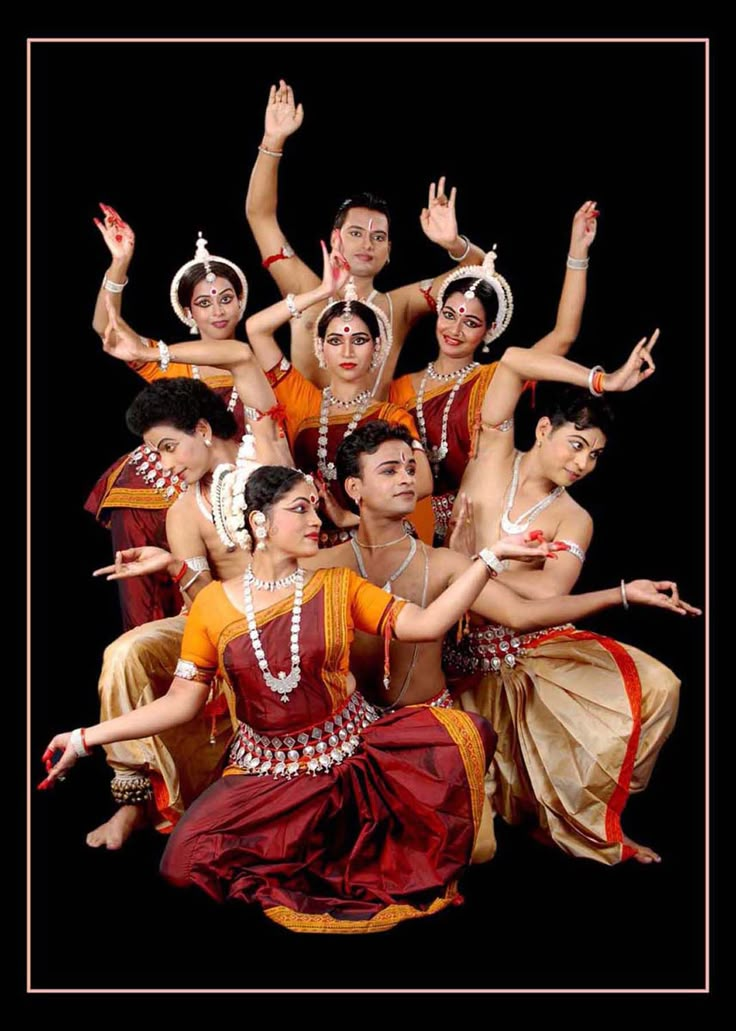 Don't expect everything to work out the first time. When you learn from scratch, difficulties are absolutely normal, the main thing is not to score in classes. Over time, both the correct posture and a beautiful gait will be developed, and as a bonus you will also get self-confidence - with freedom of movement, freedom from complexes will come.
3. Don't forget about sports
Some dances in themselves make for a good workout. A vigorous shuffle will replace cardio, and a break can give a load to almost all muscle groups. And yet, without preparation, it will not be easy. A more or less good stretch is needed in any type of dance, and, for example, strong arms and strong abdominal and back muscles are also useful for pole dancing. You can combine dancing with strength exercises, but you need to give the body time to recover and not plan classes in a row, but allocate at least a day of rest between them.
And don't forget to warm up before dancing. So that the training does not end with an injury, the muscles and joints need to be prepared for the load.
You can allocate 10–15 minutes for a warm-up, it should include simple articular gymnastics (at least elementary rotational movements of the shoulders and knees), tilts and dynamic stretching.
4. Take some lessons from a trainer
Especially if you have never danced before. Those with experience can learn new styles at home with video tutorials, but that's because they already know how to control their bodies. Beginners are unlikely to succeed, but disappointment in themselves and demotivation are guaranteed - if you can't repeat elementary movements, then there's no point in doing it.
Nothing really strange here. Without preparation, it is difficult to just take it and start moving freely. At least the basic elements are better to master under the guidance of a pro, and when you feel that you are coping, supplement these lessons with home workouts.
5. Learn something new in every class
When you repeat the same set of exercises and movements over and over again, classes turn into a good way to pass your free time, only you can forget about progress.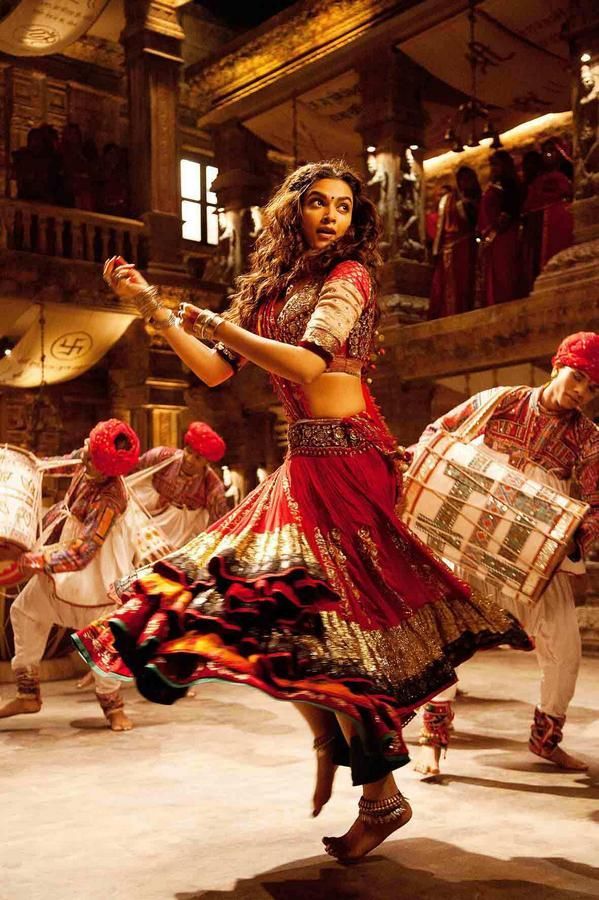 Acquaintance with new elements is the same mandatory part of any workout as a warm-up. It doesn't matter if you work with a mentor or on your own.
Do not immediately try to copy cool dancers. First, study the basic movements, then try to combine them into bundles until you hone them to automatism, and then experiment and improvise, creating something new based on familiar elements.
6. Record yourself on video
You don't need to record the whole workout from the warm-up on, it's enough to record only those moments with which you have problems. These can be separate movements or bundles that are not given in any way. Review the video and, if possible, objectively assess what is wrong: perhaps there are technical problems that are difficult to notice in the process. When you understand what's wrong, try to repeat the movement and record it on video again - and so on until you achieve a good result.
This approach will help you find errors and track progress.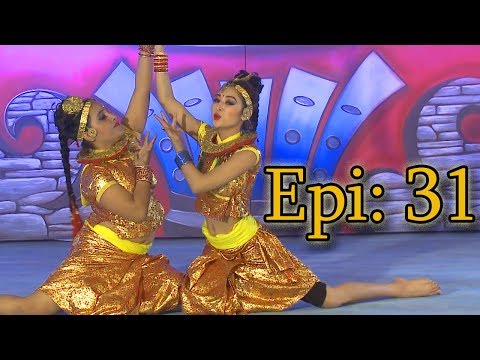 You can not even limit yourself to memorized ligaments, but improvise - then see how it looks from the outside.
7. Find like-minded people
Photo: Iakov Filimonov / Shutterstock
If you need an extra reason not to miss classes, then meeting new people can be a good motivation. It is easier here for those who train in a group. Often the dance school becomes the center of a close-knit community, where people come not only for the sake of classes, but also just to spend time together at dance parties.
Finally, the more partners around, the more experience. Do not limit yourself to dancers of your level of training and practice with those who are stronger or weaker than you. In the first case, you will be able to improve your skills, and in the second, you will try yourself as a coach - this, by the way, is a good way to learn to take more initiative and understand the very principle of movement in dance, and not just memorize the alternation of chords.
Stay fit and connected with the OPPO Watch.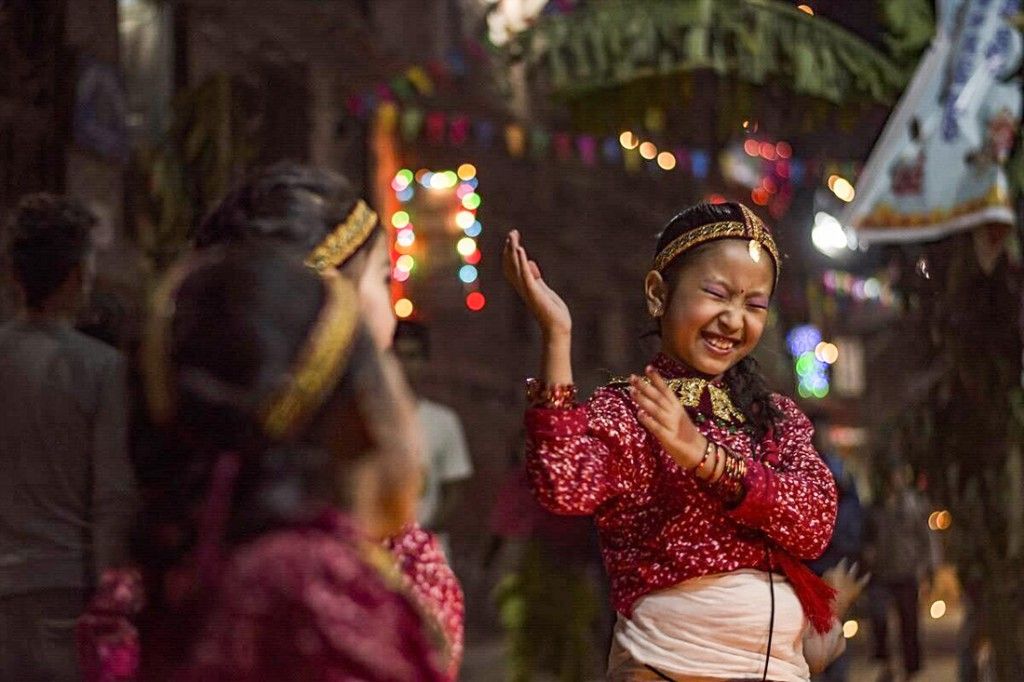 They have two powerful processors, a bright AMOLED display, 1 GB of RAM and 8 GB of internal memory, Bluetooth, Wi-Fi and NFC modules. And more than 90 training modes, including those designed specifically for ORRO. Work out cooler with music, you can listen to it in streaming services or download tracks to the memory of your watch.
If you want to enjoy clear sound, the OPPO ENCO W31 Wireless Headphones are for you. Two-level noise reduction system, easy operation and stable connection will make listening to music and talking on the phone as comfortable as possible.
Show smart watch and headphones!
Read also 🧐
How to learn how to dance the shuffle
How to learn street dancing without leaving your home
Zumba is a fun way to lose weight for those who love dancing
How to learn to dance twerk - Lifehacker
November 21, 2020LikbezSports and Fitness
The size of the priests does not matter!
Iya Zorina
Author of Lifehacker, athlete, Candidate Master of Sports
Share
0
Twerk is just a super sexy dance that will pump your plasticity, and at the same time load your abs and back muscles well.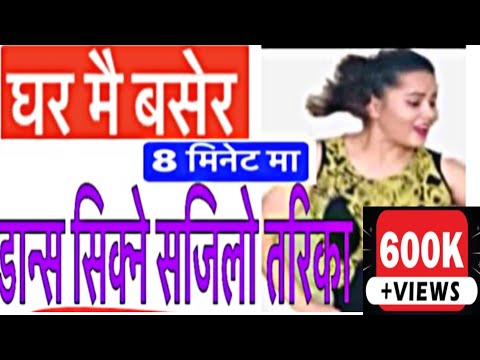 To begin with, we will learn a few basic movements, and then we will diversify the dance vocabulary and analyze the main mistakes. And at the end you will find a bonus in the form of a playlist with suitable music.
If you have problems with your lumbar spine, exercise with caution, or better yet, consult your doctor.
Learn how to do the basic elements
Booty pop back
Stand with your feet wider than shoulder width, toes slightly apart. Bend your knees and place your hands on your hips, turning them inward with your fingers, bend your lower back.
From this position, twist the pelvis down, and then, due to the deflection in the lower back, return it to its original position. Imagine that you are trying to reach the top of your head with your pelvis.
It is important to fix the upper back and work only on the lower back. You can not strain the gluteal muscles, otherwise the movement will turn out to be clamped.
If difficulties arise, try the lead-in exercise first.
Place your hands on your hips so that your middle fingers rest on the protruding bones of the pelvis in front, and your thumbs - behind, closer to the sacrum. Bend your knees, move your pelvis down and then up, controlling the movement with your hands.
When you feel more confident, remove your hands and connect the movement with your knees. When the pelvis goes down, the knees bend, when it rises, they unbend. No need to lock the knees at the extreme point, they should remain slightly bent.
The pelvis moves back not only due to the straightening of the knees. The lower back must work.
Front booty pop
This movement is very similar to the previous one, only the emphasis is on pushing the pelvis forward rather than backward.

Stand with your feet wide and point your toes slightly out. You can put your hands on your hips to better feel the tilt. At the same time, bend your knees and sharply move your pelvis forward so that your butt goes down, and then bend your lower back and bring your pelvis back.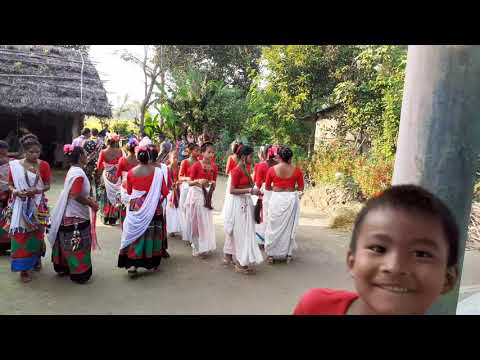 The emphasis is on the first phase of the movement, when the butt goes down. It is important at this moment not to pinch the buttocks, but to change the position of the pelvis due to the tension of the abdominal muscles.
Try other twerk moves
Double
This element repeats the usual booty pop, only the movement of the pelvis in it is double: down-down, up-up.

Suffle twerk
Stand with your feet wider than shoulder width. At the same time, turn one leg with your toe and knee out and transfer your weight to the opposite thigh. Then, with a small jump, switch sides.
First try to move slowly to get the point, then speed up. Jump relaxed.
Up down twerk
Arch your lower back and push your pelvis back. On the count of "one", simultaneously round the lower back, bringing the pelvis forward, bend the knees and bring the shoulders forward. On the count of "two", bend your lower back and take your ass back in a semi-squat.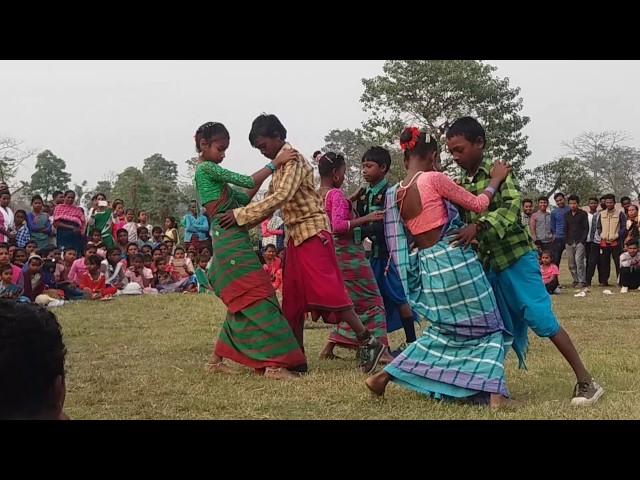 On the count of three, straighten your knees, round your lower back, and roll your shoulders forward. On the count of four, arch your back in the thoracic region, straightening your shoulders.

It turns out that at the lower point you bend in the lower back, and at the top - in the chest.
Wobble
To feel the movement, start moving slowly. Place your feet shoulder-width apart, place your palms opposite the pelvis. In turn, touch the palms with one or the other bone of the pelvis. Accelerate gradually.
You can wobble while standing upright or bent over. Practice slowly bending over and back up as you move. Important: you should not pinch, otherwise stiffness will occur and no shaking will work.
Zig zag
Get into a twerk stance, lower your right thigh first and then your left thigh. Then, one by one, lift them up to their original position. At first, perform the elements slowly, with fixation at each point, and then gradually accelerate.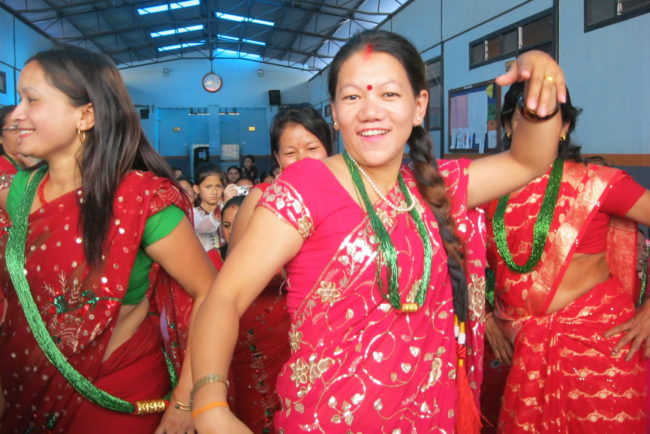 You can do this movement a little higher. In this case, start with a stance on straight legs in an incline. In the same way, lower the right and left hips in turn, bending the knees, and then raise the hips, straightening the legs.
Stripper shake
Rise up on your toes and turn your heels in and out a little. Arch your lower back, try to relax your hips as much as possible.
This element can be performed in a straight position or bent over, moving both legs at once, or one at a time.
Roll
Stand with your feet slightly wider than shoulder width, point your toes forward, tilt your body and rest your hands on your hips. Rotate your pelvis, lowering and raising it as you go.
You can do this either in a bent over position on your hips or standing up.
Happy twerk
Start in a twerk position with your toes pointing forward. Do one regular booty pop in place, then another with the toes and knees turned out to the sides, and then the next one with them returning to a straight position.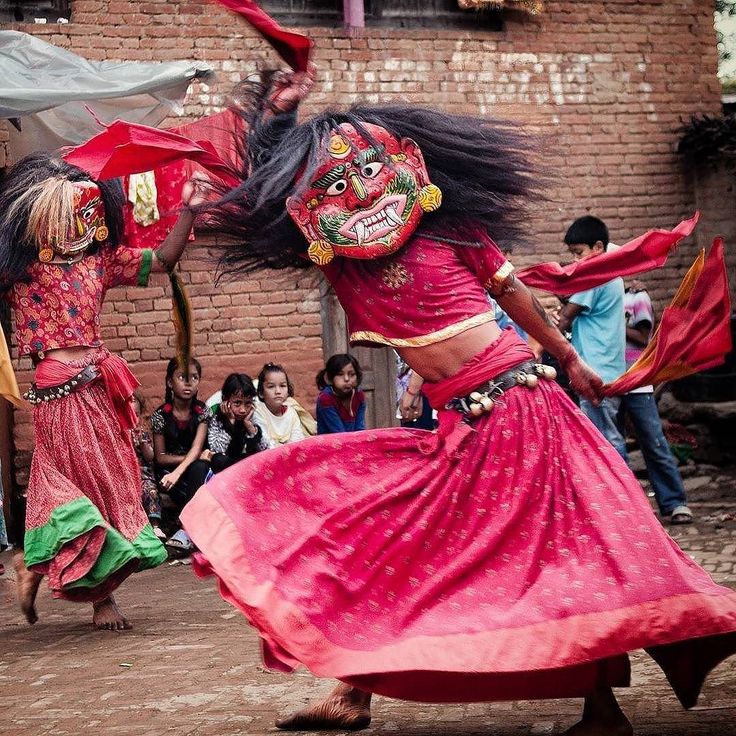 Continue turning your toes and knees out and back, tilting your pelvis as you move.
Flash
Place your feet shoulder-width apart, rise on your toes. Pull your pelvis back a little. Move quickly from foot to foot, trying to relax your buttocks.
Twist
Lift your right leg out to the side, turning it toe and knee inward. From this position, simultaneously transfer the weight to the left thigh and turn the raised leg with the toe outward. Return your foot to the floor and repeat on the other side.
Try moving in other positions
Twerk can be danced not only while standing, but also while squatting, on all fours and even upside down on your hands, with your feet resting against the wall. Try different positions - this will help diversify your dance.
Squatting
This is the same booty pop, only squatting. If you don't have enough stretch to move freely in a deep squat, work on your hip mobility first.
Offset to one side
Good stretch is also required for this variant.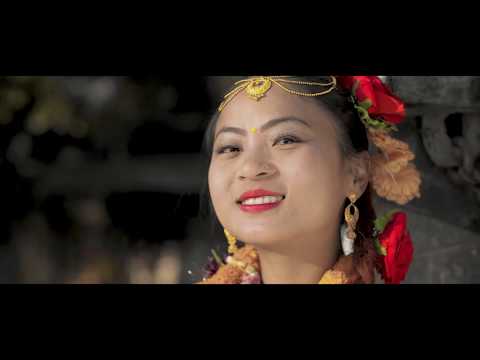 Otherwise, you will not be able to relax and move freely.
On all fours
First practice the standing element to get used to it. Raise one leg on the toe, turning it with the knee outward and at the same time leaning on the opposite thigh. Then smoothly switch sides.

Now place your palms on the floor, arch your lower back, bend your knees and lift your heels off the floor. Perform a familiar movement in a new position.

This is enough to get you started. Try, combine the movements with each other and, if something fails, correct the mistakes.
Understand why you don't get it right
There are three main reasons why instead of twerking you get some bullshit. And the size of the priests has nothing to do with it.
1. You lack flexibility
To be a good twerk dancer, you must have good mobility in your lumbar spine and hips. If flexibility is lacking, you can improve it by doing stretching exercises.
Choose Stretching Exercises 🤸🏻‍♀️
2.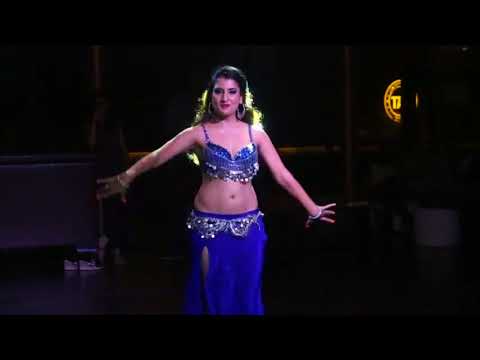 You work your upper back and shoulders
All basic movements require arching in the lower back. It is due to the lower spine that you feed the pelvis back and forth. But if during booty pop you bend in the thoracic spine and connect your shoulders, the movement will not look like a twerk.
3. You're too tense
This is probably the biggest beginner's mistake, which results in a tight, wooden pelvic movement instead of sexual shaking.
Don't push yourself too hard, relax your buttocks and hips, shake off tension from your arms and shoulders. All elements should be carried out easily and without clamps. The best way to relax and feel the movement is to turn on the music.
Pick up the music
We've found a cool audio compilation that makes you want to dance to and not stop. The description on YouTube has the names of all the tracks.
And another big selection, this time from Yandex.