How to learn footloose dance
What Line Dance is in the Movie Footloose? Is it Easy to Learn? – Country Dancing Tonight
The Slappin' Leather Line Dance
Please enable JavaScript
The Slappin' Leather Line Dance
As someone that loves line dancing, it is exciting to see line dancing get a little extra exposure in, say, a major movie or tv show. That's exactly what happened back in 2011 with the remake of the movie Footloose! Early in the movie the 4 main characters (Ren, Ariel, Willard, and Rusty) go to the big city and get in on some country line dancing. The line dance is pretty easy to see and very intriguing and many have been curious what it is called. But between the name of the song heard and the name of the movie, there seems to be some confusion! This post will break it all down and should answer all questions!
The line dance in the 2011 remake of Footloose is Fake ID, choreographed for and danced to Big and Rich's song Fake ID.
The Choreographers were Jamal Sims & Dondraico Johnson.
That's really all you need to know if you were just wondering what the dance is, but read on to see why it could be confusing and also to find out more about the dance and best of all how to learn it yourself!
How People Get Confused about the Line Dance in Footloose
It can be a little confusing to people what the line dance might have been for a few reasons. Firstly, at least one resource online confuses the dance with another dance Jamal Sims choreographed for a different movie. Back in 2009, Jamal was the choreographer for the dance scene in the Hannah Montana Movie and created Hoedown Throwdown. So, that's the first thing! The line dance in Footloose is not Hoedown Throwdown! It's Fake ID.
Next, it might be confusing, simply because there is a line dance called Footloose. And as with many popular songs, there will always be choreographers that will create their own line dance for a given song.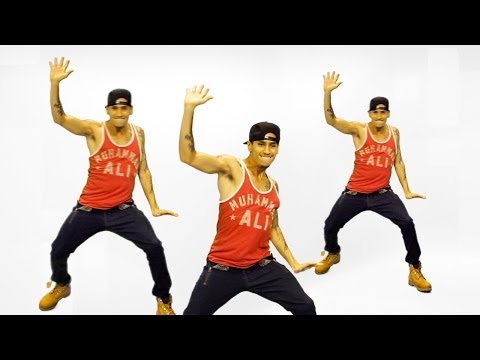 Footloose is no different! There are (when I counted) about 21 versions! With so many Footloose line dances out there it makes sense people would just assume that in the Movie it must be one of them. But it is not! It is Fake ID.
Finally, there's a very popular line dance called Slappin' Leather that was choreographed for the original song of the same name as the movie. I'm guessing this has led some to think that line dance is the one in the movie. but it is not! The line dance in Footloose is Fake ID!
But as a side note, Slappin' Leather is a very fun line dance and easier to learn by far than Fake ID! I've included Slappin' Leather in my list of 20 Beginner Line Dances You Need to Know! post. Click here and click on #16 in the list to watch a video, download the step sheet, and learn Slappin' Leather!
Is it Easy to Learn the Line Dance Fake ID?
As I just mentioned Slappin' Leather is an easier dance to learn than Fake ID.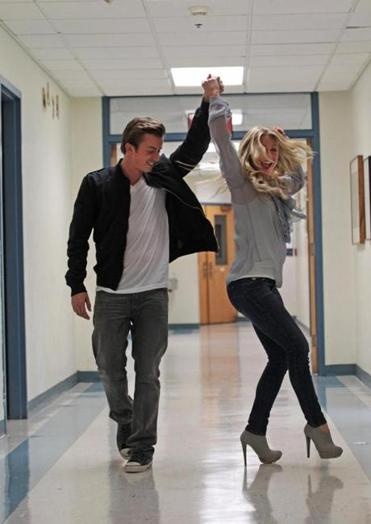 So, yes Fake ID is actually a pretty hard dance to learn. If you are a beginner it might take some effort. But if you can hang in there and get it, beginner dances will be a breeze! Below are 3 videos showing how to do the line dance Fake ID. To get an idea of how the dance stacks up in degree of difficulty here are some stats about the dance:
Original Choreography:
| | | | |
| --- | --- | --- | --- |
| Count: 48 | Tag: After each wall | Wall: 1 | Level: Intermediate |
https://youtu.be/F2_Qp4rs31wVideo can't be loaded because JavaScript is disabled: Foot Loose – Fake ID Line Dance – Official Dance Tutorial (https://youtu.be/F2_Qp4rs31w)
The official Fake ID video being taught by the choreographers Jamal Sims & Dondraico Johnson. This is cool to see the actual choreographers teach the steps to the Fake ID line dance from Footloose! Watch 'til the end when they dance in sync with the Footloose movie clip!
---
Modified Choreography:
| | | | |
| --- | --- | --- | --- |
| Count: 48 | Tag: After first wall | Walls: 4 | Level: Intermediate |
https://youtu.
be/LCLCN4CqwP4Video can't be loaded because JavaScript is disabled: Footloose (Part 1) Line Dance Instruction Choreography by Kerry Kick (https://youtu.be/LCLCN4CqwP4)
This video has the title "Footloose!" I think because its modified choreography, but still seems like Fake ID to me. It is a variation of the dance to make it a 4 wall dance. (Part 1 of 2)
---
https://youtu.be/Sfop8K_49QAVideo can't be loaded because JavaScript is disabled: Footloose Part 2 Instruction Choreography by Kerry Kick (https://youtu.be/Sfop8K_49QA)
This is part 2 of the teaching video. This will go over the tag that starts the dance on wall 1 like Jamal's but then shows how it can be a 4 wall line dance from that point forward.
---
https://youtu.be/EwJV6cijg-UVideo can't be loaded because JavaScript is disabled: Fake ID – Line Dance – May 26, 2012.mp4 (https://youtu.be/EwJV6cijg-U)
This is a great demo of the dance with all the sections/tags noted as it progresses.
I've included these last three videos because at least in Southern California this is the version of Fake ID people are learning and dancing.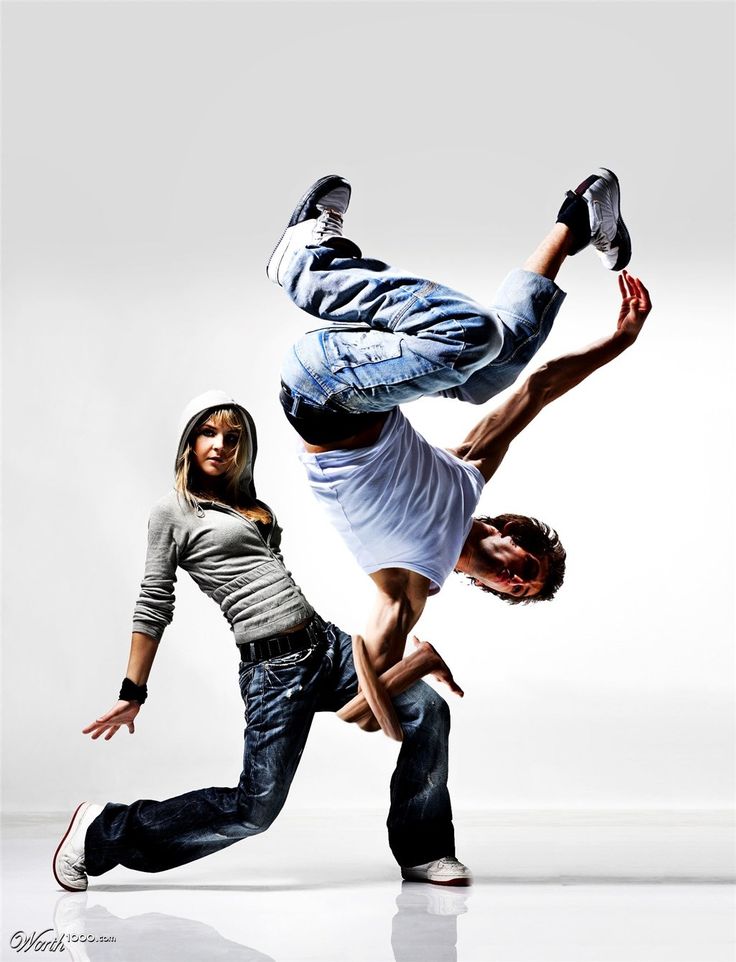 And I won't lie, the original choreography is already pretty challenging, but this 4 wall version with 3 tags is even trickier. If you're new to line dancing and you just said: "what's a tag?" Click here for an explanation of tags.
Step Sheet: Click here to download.
---
Comparing the Dancing in the 1984 & 2011 Footloose Movies
While the music and dancing are different, the storyline and dialogue are surprisingly identical. The new movie really doesn't get ambitious and stray too far from the original. I think the movies complement each other well. There are parts of the original that are superior to the redo, but also scenes in the remake that explore the moment more and take things to a new place.
For example, the death-defying, heart-pounding early scene of Ariel recklessly straddling the two speeding vehicles toward an oncoming semi is not recreated in the 2nd movie. However, it does depict the original tragedy that is the foundation for the story.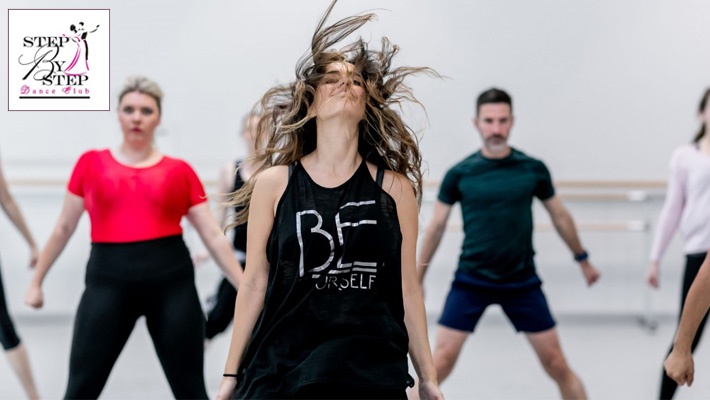 It's heart-stopping as you immediately know no one survives.
The car accident that kills 5 high school kids in Bomont is tragic and leads to the town's conclussion that rock 'n' roll music, alcohol and dancing are to blame. Dancing is outlawed… until city boy Ren comes to town to shake things up.
But back to the dancing and music of the movies…
The Original Footloose movie with choreography by Herbert Ross is super fun and explosive. In general, the dancing in the original feels more authentic and raw. More spontaneous and, more rebellious.
The new Ren actually seems less rebellious and more clean cut. The dancing follows in some way. I think the main difference in dance scenes between the two movies would be the scene that features the line dance Fake ID. In the original, the music heard is Hurt So Good and Footloose. In the new movie, the scene is far more developed with the much more choreographed dance scene featuring the line dance Fake ID to the Big and Rich song Fake ID.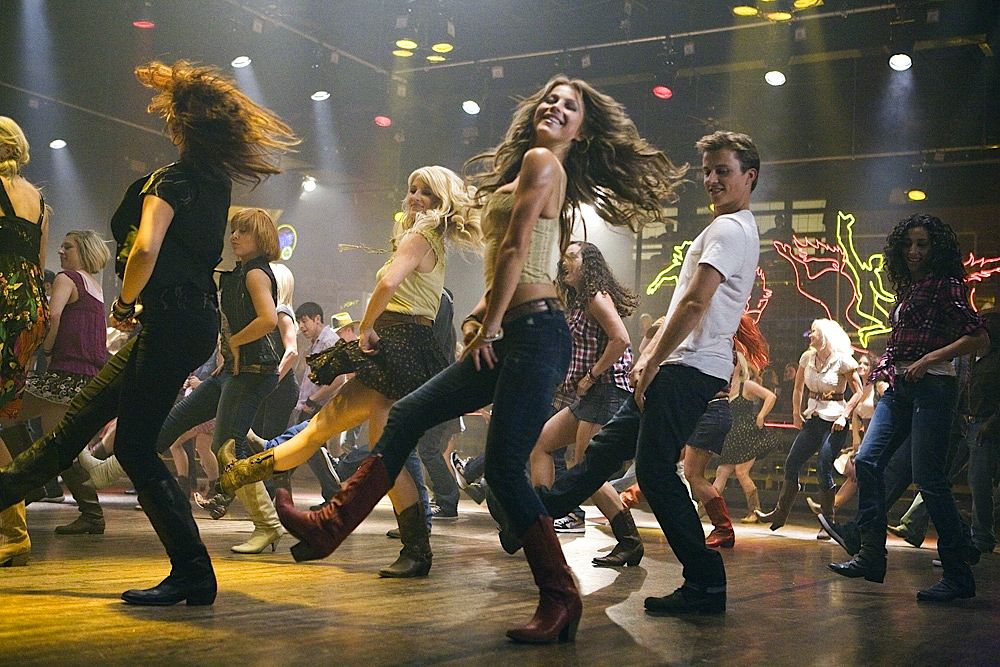 Jamal Sims' Goal for the 2011 Footloose Choreography
When interviewed Jamal Sims working for Craig Brewer (the director of Footloose) said their goal was to "catch the spirit" of the original and not to create something over the top. They wanted to maintain the Southern homeyness of the original but interject modern dance moves into it. I think they were successful. 27 years after the original release, Craig Brewer and Jamal Sims gave us a modernized high-res version of Footloose for a new audience.
The final video embedded here is the scene including the line dance Fake ID. One thing for sure is that it's energetic and fun and I'm sure it has led to lots of people wanting to learn it and even get further into line dancing.
https://youtu.be/5lgCxWubUnUVideo can't be loaded because JavaScript is disabled: Footloose (2011) – Line Dancing Scene (6/10) | Movieclips (https://youtu.be/5lgCxWubUnU)
Footloose line dancing scene when Ren, Ariel, Willard and Rusty cross the state line to go dancing.
---
Footloose Movie Soundtracks Compared
Besides the dancing and the different choreography, just for fun, here's a comparison of the actual music. Both movies took most of their soundtrack from modern songs of their time, but the remake also kept several from the original.
1984 Footloose Original Soundtrack: (In order of occurrence)
| Song | Artist | Movie Scene |
| --- | --- | --- |
| The Girl Gets Around | Sammy Hagar | Ariel straddling the car & truck |
| Dancing in the Sheets | Shalamar | Hi-Spot Drive-In Theater scene |
| Bang Your Head | Quiet Riot | Getting pulled over by cop scene |
| Somebody's Eyes | Karla Bonoff | Ariel and Chuck's picnic |
| Holding out for a Hero | Bonnie Tyler | Tractor chicken race scene |
| Never | Moving Pictures | Ren's angry dance scene |
| Hurts So Good | John Mellencamp | Dance club scene |
| Waiting for a Girl Like You | Foreigner | Dance club scene |
| Footloose | Kenny Loggins | Dance club scene |
| Let's Hear it for the Boy | Deniece Williams | Teaching Willard to dance scenes |
| I'm Free | Kenny Loggins | Final dance preparation scene |
| Almost Paradise | Ann Wilson and Mike Reno | Slow dance at the prom scene |
2011 Footloose Original Soundtrack: (In order of occurrence)
| Song | Artist | Movie Scene |
| --- | --- | --- |
| Footloose | Blake Shelton | Title and kids driving off |
| Where the River Goes | Zack Brown | Ren MacCormack coming into town |
| Walkin' Blues | CeeLo Green | Car repair scene |
| Bang Your Head | Quiet Riot | Car repair scene |
| Suicide Eyes | Thousand Horses | Race track scene |
| Holding Out for a Hero | Ella Mae Bown | Quiet scene of Ren at home |
| Catch Hell Blues | The White Stripes | Angry dance scene |
| Fake ID | Big & Rich | Dance club scene |
| Let's Hear It for the Boy | Deniece Williams | Teaching Willard to dance scenes |
| Little Lovin' | Lissie | Final dance preparation |
| Almost Paradise | Victoria Justice and Hunter Hayes | Slow dance at the prom scene |
How 'The Umbrella Academy' Aced A 'Footloose' Dance-Off During Quarantine | News
'I lived all my Beyoncé and J.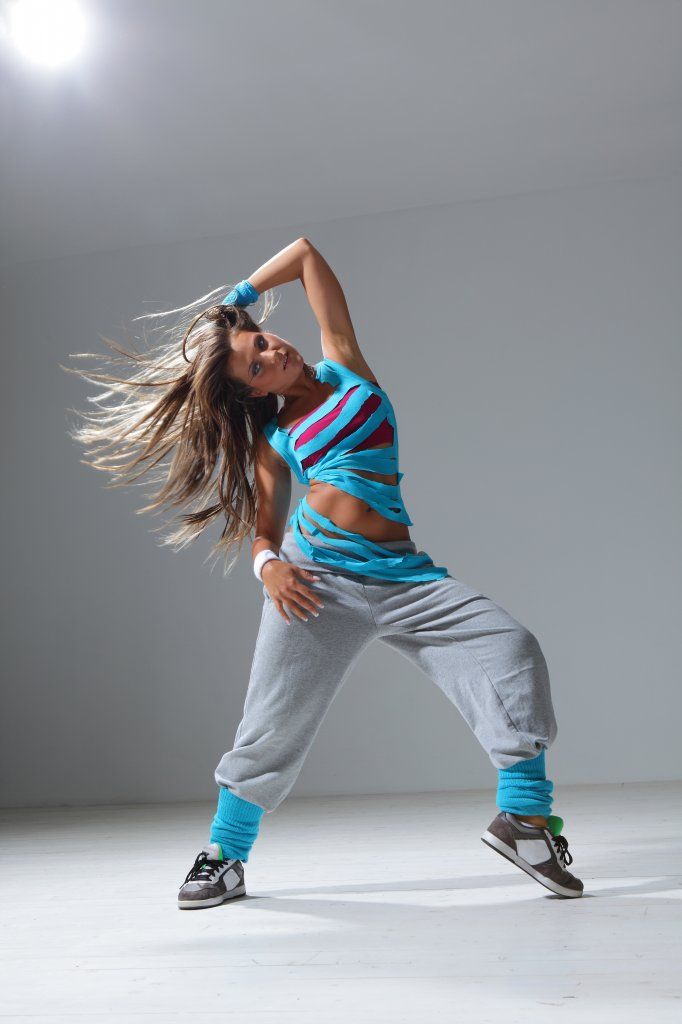 Lo moments in that one scene'
Netflix
The Umbrella Academy. (L to R) Emmy Raver-Lampman as Allison Hargreeves, Elliot Page, Tom Hopper as Luther Hargreeves, Aidan Gallagher as Number Five, David Castañeda as Diego Hargreeves, Robert Sheehan as Klaus Hargreeves in episode 301 of The Umbrella Academy. Cr. Courtesy of Netflix © 2022
By Athena Serrano
June 24, 2022 / 11:00 AM
The explosive third season of Netflix's The Umbrella Academy kicked off on June 22 the old-fashioned way: an all-out dance battle between the titular class and their rivals from the Sparrow Academy, all of whom busted moves to Kenny Loggins's classic hit "Footloose." And in a behind-the-scenes clip shared with MTV News on Friday (June 24), the cast revealed how much they enjoyed learning the movements to the song that has soundtracked many a montage.
"Dance training for 'Footloose' was so fun, and it felt so special learning to do it," said Elliot Page, who plays the sound-manipulating violinist Viktor.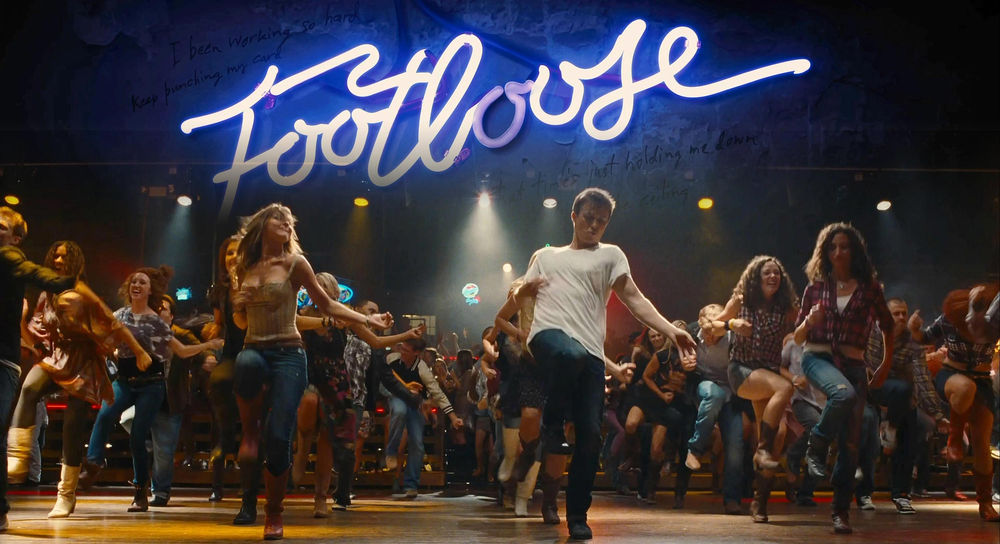 "Next thing you know, we're all just breaking it down together."
The time-travel superhero show follows the Hargreeves, a group of adopted siblings who reunite to solve their father's mysterious death in the midst of an incoming apocalypse. Along the way, the cast became well-versed in shooting dance scenes. Season 1 showed Luther (Tom Hopper) and Allison (Emmy Raver-Lampman) romantically slow-grooving to Toploader's upbeat "Dancing in the Moonlight" and a montage of several characters jamming spontaneously to Tiffany's'80s dance-pop single "I Think We're Alone Now."
Yet the dance-off was a surprising challenge for the cast, as it involved complex steps and several long days of training. "In the beginning, when I saw the video of what they expected us to do, I was like, 'There's no way in hell I'm gonna get this right," said Genesis Rodriguez, who plays Sloane, a Sparrow with the ability to manipulate gravity. Thankfully, choreographer John Heginbotham, who developed the Kevin Bacon-inspired movements, served as a good teacher.
"He is so amazing. Such a patient choreographer with us."
In the clip, Heginbotham directs the cast to show off their best moves, especially those who lacked formal dance training. The cast can also be seen practicing their line dancing in casual clothes in the studio. "It was really wild meeting a group of people where the first thing you had to do was line-dancing together," says Jake Epstein, who plays Alphonso, also a super-powered Sparrow with the ability to absorb and deflect physical attacks. "All of us were kinda so bad at it and then we kinda slowly got better together."
Season 2 left off right as the Hargreeves met face to face with the Sparrow Academy for the first time, and Season 3 picks up from the confrontation. The third season was filmed throughout the first half of 2021, partially during quarantine, so Heginbotham sent the cast the basics of the dance through Zoom for their initial practices. Rehearsals were scheduled every other day until they became daily during two weeks of pre-production.
"It was a lot of hours but in the end, it really paid off," said David Castañeda, who plays the rebellious, telekinetic Diego. Nonetheless, the whole cast ended up having a good time partying, practicing their footwork, and training hard. "I lived all my Beyoncé and J.Lo moments in that one scene," Rodriguez added. "I was just living and dancing and expressing myself in a very dramatic flair."
90,000 12 life hacks, to quickly learn how to dance from Mamita Dance
Dances
Author: Pavel Gather
Psychologist, Lecturer Salsa and Tango
Dances
Author: Pavel Pavel
Psychologist, Lecturer Salsa
on At the start, you always want to get a quick result. When it doesn't happen, the hypothesis arises that everything takes time. After a conditionally acceptable time, humility comes to mastering pair dances, which, perhaps, is not given, and I will just do what I learned somehow.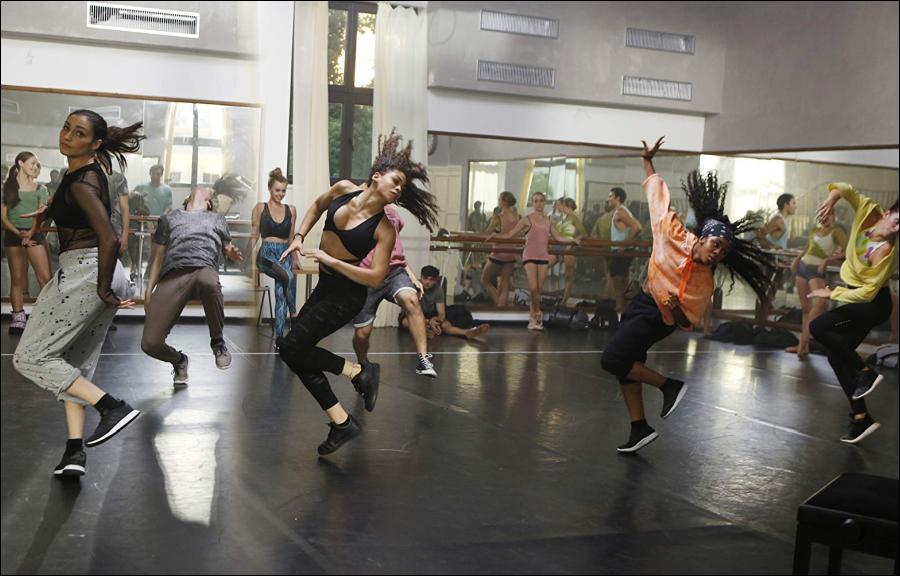 This is the most common story of those who believe that the mere act of attending a pair dance class is enough to learn how to dance.
Absolutely not. If you want to really dance well, you have to make an effort outside of the dance class. A good teacher will definitely be needed, but the initiative should be on your side.

1. Listen to music
The most common and accessible advice that is given already in the first lessons. And it definitely works. Music creates a certain atmosphere of the dance and intuitively you want to move to it. It doesn't matter where you listen to music - in the car, on headphones while walking or doing household chores.
An addition that will help you dance better is your active participation in the music. Sing along, dance or simply beat musical accents with any free parts of the body. In the subway, for example, it is enough to tap out bright moments with your fingers, in the car to sing along with sounds, and at home you can jump for pleasure.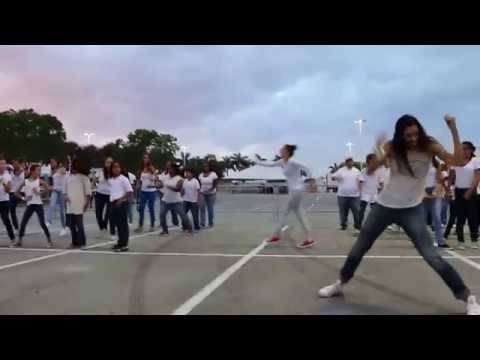 2. Watch videos of good dancers

It's complicated, but also obvious. It's more difficult, because without recommendations from more experienced dancers, unfortunately, it's not so easy to find a good quality video on the net (I mean not the resolution quality, but the content itself).
Meaningful video viewing is about building an understanding of HOW dancers make a particular impression on a partner or viewer. Technology is at the heart of everything. Understanding how the pros do it is a big step forward.
It is important to distinguish a show from a disco dance, a staged performance from an improvisation, a stylized dance from an authentic one, etc. Ask for recommendations and dance teachers will always throw off a couple of videos of worthy landmarks.

Tango Z. Showreel.

Online modern tango courses
Tango nuevo is the most advanced version of tango. We can quickly learn to dance from zero to a steep level.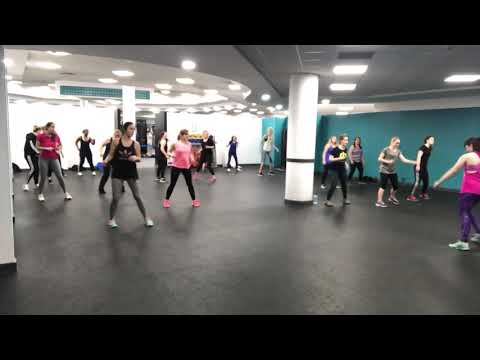 3. Dance in salsatecas/milongas/discotheques
A very delicate moment when it is worth coming to the first party. From a technical point of view, most students in 1-3 months have a sufficient set of figures and techniques to come and dance calmly. Psychologically, the same moment can be stretched out for an indefinite time. After all, it is imperative to "not lose face", "learn more figures" and be sure what to do in case "there is an unfamiliar movement".
In fact, the partygoers don't really care (except for a small layer of non-professional teachers who want to help inexperienced dancers by treating them as customers in the future). It is important to come and try dancing after a month of classes. You can only with friends or guys from your group. This will be enough to feel the adrenaline and inspiration from the dance.
4. Dance with partners or partners not of your level

The conventional wisdom that you need to practice in groups of your level does not withstand the test of experience.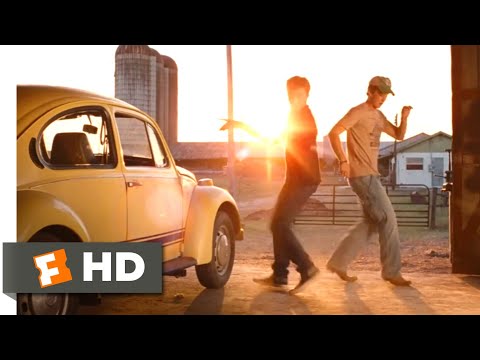 Perhaps now your eyes widened in surprise, and you want to meaningfully read the phrase again. Yes, you saw everything correctly: when you dance with a partner of your level, you don't grow anywhere.
It's important to understand that not only does it work one way and you have to dance with cooler dancers, but it works even more effectively the other way. It is no coincidence that teaching pair dances dramatically raises the level of the teacher himself. You have an endless stream of very beginner dancers.
How it works. A more experienced partner needs to be "stretched". It's easy and obvious. With beginners, you need to take more initiative on yourself, see the general pattern of the dance more widely, turn on and insure more, try to be an example and be more careful. The quality of interaction begins to grow significantly. And wonderful partners too.
Dancing with partners of your level doesn't make you grow. Dance with both beginners and more advanced dancers
Dominican Bachata Women's Style Online Course

Want to learn how to hypnotize those around you with the most appetizing part of your body? On the course we will tell you all the secrets.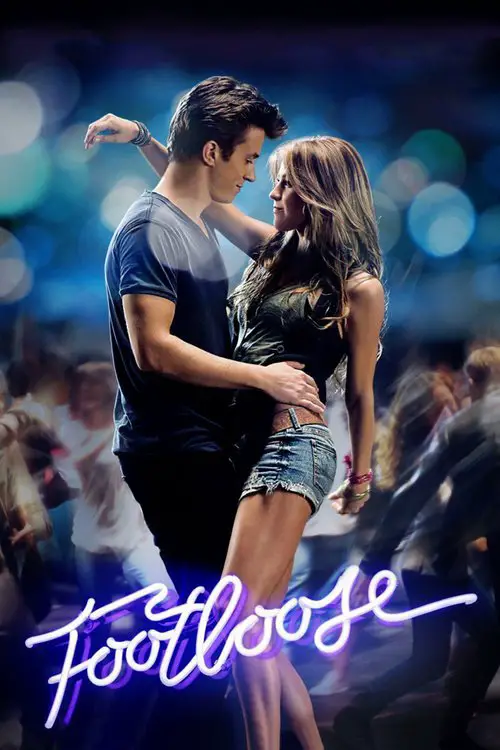 5. Learn to dance for a partner and for a partner
Turks and Argentines are one of the best partners in the world. In Russia, partners are highly valued. Why? The answer is simple. In Argentina and Turkey, it is not questionable for men to ask another man to lead in one piece or another and give feedback on the quality of the lead. For them, it will be a great shame to hear moralizing from a partner, or even more so to be known in the community as an insecure partner.
In Russia, due to the constant, often far-fetched, opinion that there are more women in pair dances, partners calmly get up and study their partner's part. Such partners then grow into very cool dancers and teachers. In no case do this at parties, only in class. Here we are talking only about the learning strategy. At parties, be yourself.

6. Do not memorize the links
Always try to look deeper and understand the through principle and idea of ​​movement.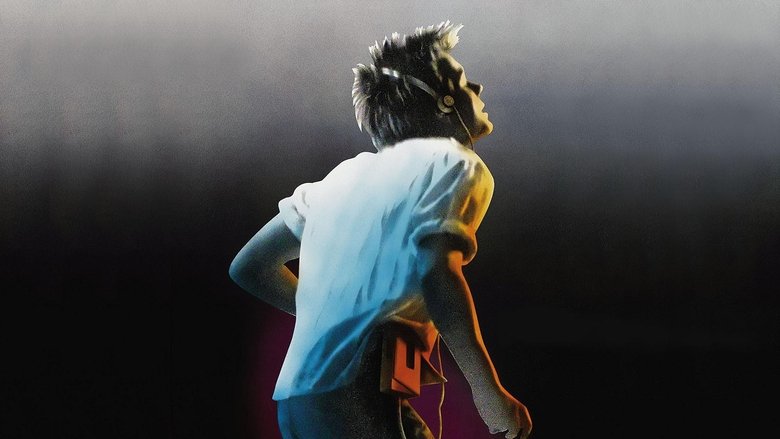 Understanding what and how is done will make it possible to independently generate any sequences and chips.
Human memory is limited and there will always be a moment when something will escape and your repertoire will be limited by the size of RAM.
In Argentine tango, for example, there are seven levels of movement construction that, when mastered, will allow you to make millions of combinations. And how many dance sequences can you really remember? In rueda, more than 150 figures dance in a rare circle. It's hard to keep more in mind.
7. Develop your body
Many years of experience in teaching couple dance shows that as soon as everyone pairs up in a class, any progress in individual style ends. But it is the individual style that distinguishes everyone at the disco: partners change, and style is always with you.
The body as the main instrument of dance must be very plastic, responsive and emotional. Surprisingly, not all pair dance schools have a general physical warm-up.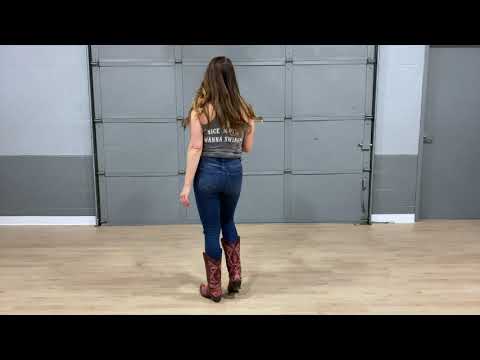 It is vital to tune the body and understand how it works.
You can always train extra and concentrate more on the basic steps, as their true value is as body work. The sequence of steps is, in fact, the simplest thing that can be in pair dancing. The quality of individual performance determines the craftsmanship.
8. Try on the images of inspiring dancers

A psychological life hack for those who have already mastered the steps, but still feel that there is not enough brightness and drive. Most are terribly afraid of being someone else's "clone". Here the action is the same as under the influence of hypnosis - the more you resist, the more you plunge into an altered state of consciousness.
With a high degree of probability, you are already dancing like someone else's "clone". A meaningful fitting of someone else's image is that you mentally take the image of the one who inspires you (inspiration is critical in this case) and "put on" yourself.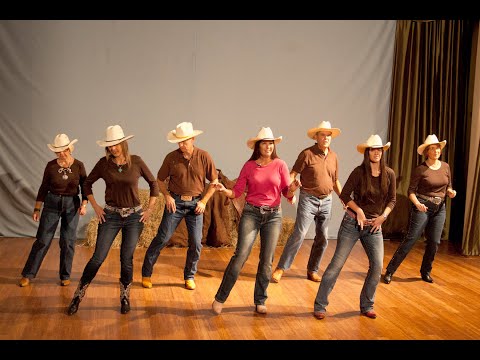 Then you start dancing and trying to feel in general how it is to be able, for example, to be the best partner or the sexiest partner in a disco. This is much more difficult than it seems. But it works extremely efficiently.
9. Dance to offbeat music

Habitual rhythms keep you tight. Tango salon or speedy timba leave little room for experimentation and fantasy. Pattern dancing is always noticeable and is reserved for beginners.
The truly new is born outside of the usual. Look for places to experiment. If there is no place, organize self-training. The main thing is not to get carried away, because music determines the style. We bring something new to pair dances, rather than trying to change them.

Search, improvise, don't be afraid to go beyond, develop in different directions, be inspired by music atypical for the style
10. Try your hand at basic dance directions

dances exist according to their own non-choreographic laws.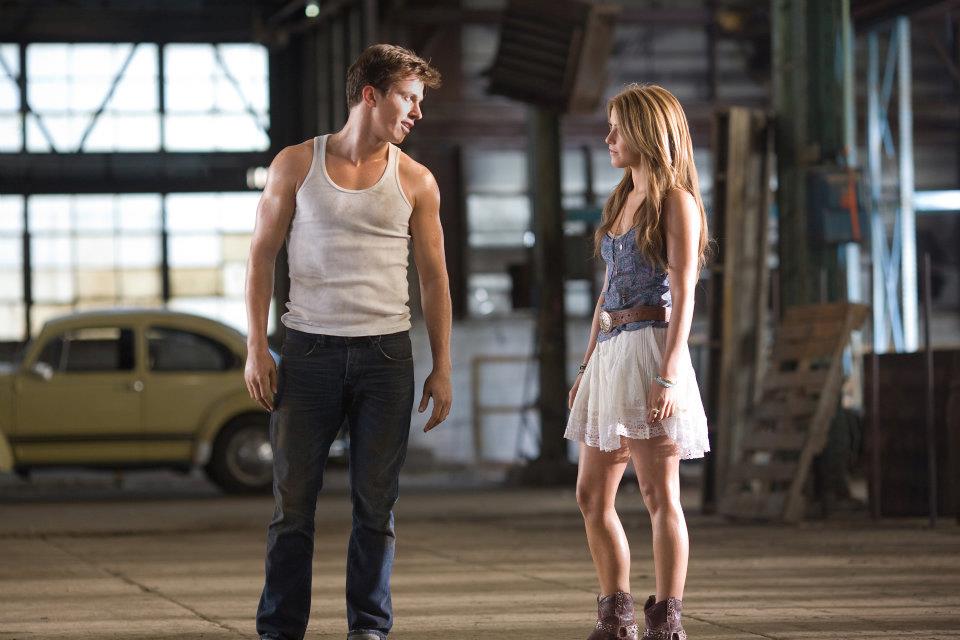 This is the deepest delusion, which has turned into a ceiling for the qualitative development of partner dances. After all, all professional dancers, for example, in salsa or bachata, build their ideas on the basic choreographic principles.
Do not think that choreography is only applicable on stage. Any meaningful movement of the body can be choreographic. In general, try classical or modern choreography. Basically, hip-hop can work too.

11. Look for battle sensations

Pair dances return us to an active position of manifestation of our body. As in the days of our ancient ancestors, we impress the members of the opposite sex by how dexterous, hardy, sexy, etc. we are. Modern laws of the jungle in the entourage of big cities.
If you look around the dance floor, it becomes clear that the majority are clearly herbivores (not in the sense of vegetarians, but in relation to those around them).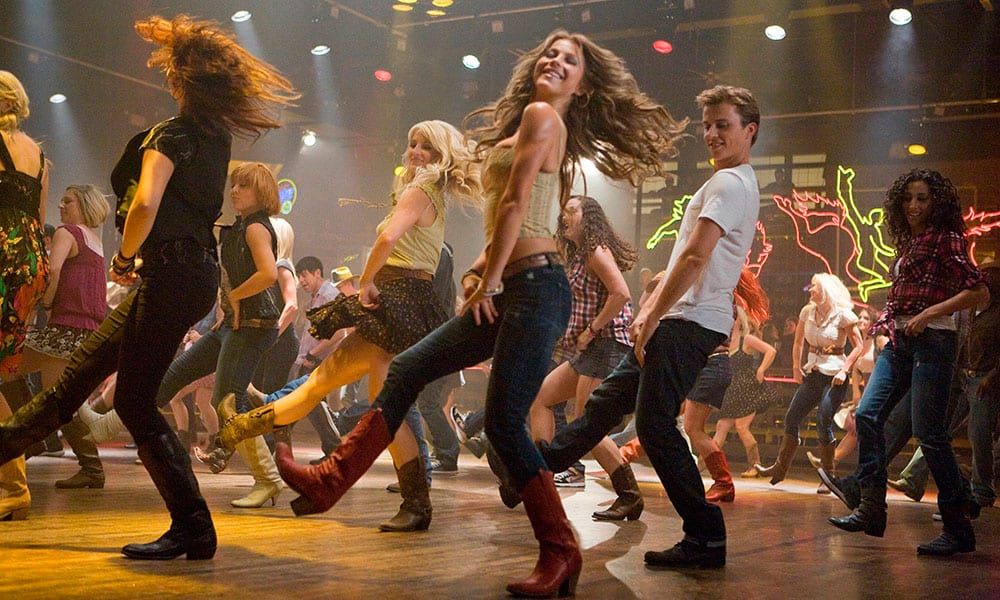 I am sure that predators are always more interesting in terms of the attractiveness of the image - try to find a counterbalance among herbivores, for example, a cat woman or a lion man.
The conversation is about an internal position, not about aggressiveness. Lability and lack of control are inherent in adolescents, and not in adult self-sufficient people.
Accordingly, even a training or friendly battle gives, on the one hand, practical skills - to make a bright sequence of movements, bring an idea to a climax, show a spectacular feature, on the other hand, develops the psychological basis of the dance - self-confidence, resistance to extraneous attention, self-control and self-control in complex elements.

12. Communicate with professionals
The environment shapes the internal position. Basically, real passionaries of the dance community are ready to openly talk, discuss and support the development of dance in every possible way.
Universal principles and the ideas they articulate have a much longer and more practical perspective than meets the eye.
Accept that, for example, behind the words "listen to your partner" is not only a beautiful metaphor, but also a practical skill to literally listen to your partner. At the same time, always treat every thought, even the most respected teacher, as a private opinion.
Your skill will lie in finding the scope of the idea even in conflicting opinions. Most often, the contradiction is speculative and the truth lies in the angle of perception or situationality.
Your dancing growth will stop sooner or later. This can happen at the level of three basic steps or years of experience in teaching and show performances. Regardless of your level, the suggested 12 life hacks can get you off the ground and greatly accelerate your dance growth. There is no way here without your motivation and activity. Take your dance development into your own hands. 9Ol000 Dangerous sexuality
Salsa: destroyers of stereotypes
Couple dancing as a source of strength.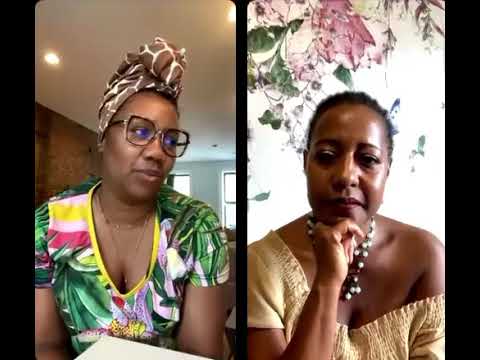 Self-destruction of the couple dance community
The Salsa series as a mirror of the community
Mamita Fridays: salsa, bachata
Destroying the myths about leading pair dances
Does dancing make us better?
The seven deadly sins of teachers
Why we will never dance bachata like the Dominicans
Why tango?
Dispute over musicality
Selection of dances according to alcohol preferences
Where to find inspiration for dancing?
Terrible tango nuevo
Distribution of roles in a salsa party
Argentinean tango through the eyes of a salsa dancer
Is there a predisposition to dancing?
Which is more effective: individual or group lessons?
Sexual overtones in pair dancing
How to learn street dancing without leaving your home
February 5, 2017 LifeSport and fitness And not even those who have the willpower to regularly attend a dance studio. You can learn how to move beautifully and correctly without leaving home.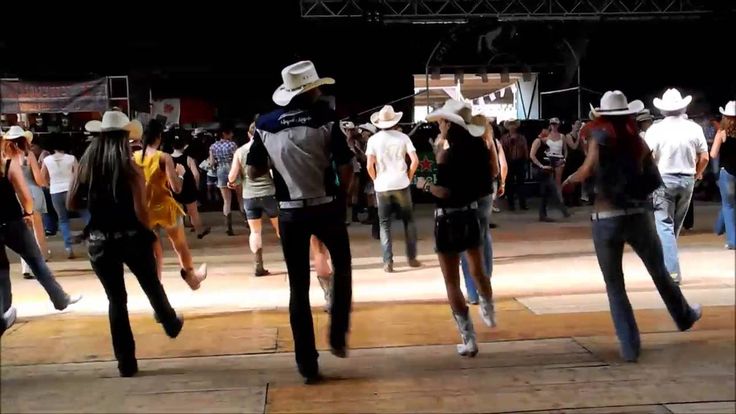 Share
0
Street dancing is a magnetically mesmerizing spectacle. Surely you have seen how the dancers turn into robots, simulating mechanical intermittent movements, or flutter above the ground, magically hardly touching it with their feet. Here is a video of one of the most famous street dancers Marquis Scott:
All this seems so impossible, out of reach. I would like to immediately dispel the doubts that most viewers have when watching the video.
Common misconceptions about street dancing
1. This guy is a genius because he improvises
Let me tell you a secret: everything you see here, every little movement, is the result of long practice and repetition. Do you see how easily, for example, a "wave" passes through the Marquis's hand? Before he could do it, he:
flexed his wrist a thousand times;
flexed his elbow a thousand times;
pushed the shoulder forward a thousand times;
connected these movements in sequence tens of thousands of times.
Over time, awkward hand rotations turned into a smooth wave. Actually, here, for clarity:
And so with any element that you see in the dance. Each of them first goes through a long process of cutting and settling in the motor memory of the body. Improvisation is a free combination of such elements.
2. This guy has a talent, not everyone is gifted like that
The movements of each dancer, no matter how free and light they may seem now, were initially just as timid and clumsy as yours. The same Marquis Scott, whom many will call a genius, before he started dancing, moved no better than anyone else. Dance is not some school of magic that is inaccessible to mere mortals.
Dance is first and foremost a technique. Technique worked to perfection.
Do you hear music, try to move to it, but something extremely clumsy comes out? But the body of the masters "dances by itself"! But how can your body dance if it doesn't know how to move? First teach it them, and then it will perform the dance for you.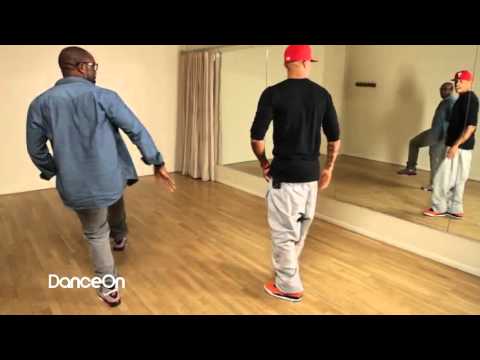 And everyone can handle it.
3. It will never work out for me
With the desire and diligence, everyone will succeed. Get rid of conceited thoughts about your exclusivity.
You must have thought "Wow! I wish I…", but you don't even dare to continue this thought to the end, because, of course, "such a talent is not given to everyone, but even more so to me."
Most likely, many of you watched the video, went to the mirror, tried to portray a "wave", instead of it you got a real storm with 11 points on the Beaufort scale, laughed and went on with your own business. For some reason, people think that a street dancer is gifted by nature. No, in the same way, he once approaches the mirror, tries to do something and laughs at failure. Only then does he approach the mirror again and again.
Street dance in most cases is an improvisation based on a free combination of elements of various dance styles honed to perfection.
Yes, street dancing is an extremely broad concept that includes breakdancing, locking, house and much more.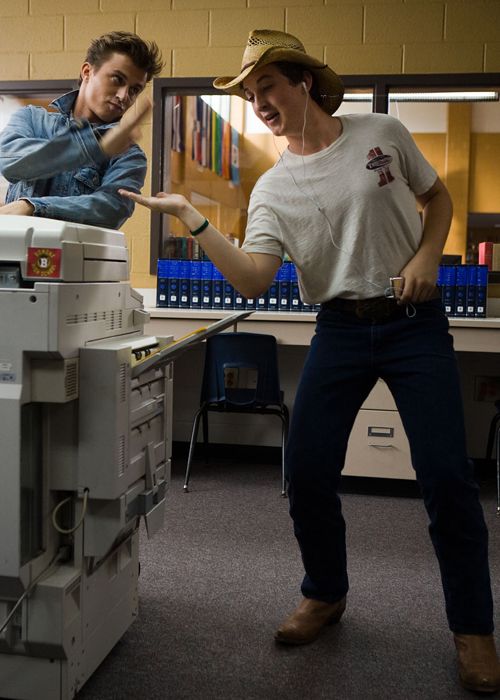 So, you understand that there is no magic and mystery in the masterful dance, and the secret of its lightness lies entirely in the development of various movements? Already good. Let's go further.
Technique
What is technique development?
Selecting a specific movement.
Its breakdown into elementary components.
Multiple repetition of each of them separately.
Their serial connection in the desired movement.
Repetition of this movement, using it in conjunction with others.
Repetition, repetition, repetition - that is the basis of technique. Why? Because that's how our body learns. At first, the path to each movement will lie through great willpower, control and concentration. Everything will happen slowly. But with each repetition, the new movements will be adapted by the mechanisms of your motor memory. And in the end, the movement will be performed naturally and easily, like a wave of a hand.
You don't have to think about it. It's like learning to ride a bike.
So, mastering the dance is available to everyone. But the path to it lies through the development of technology. And work on technology is labor, long, difficult and sometimes makes you want to cry.
But there is good news.
You can work at home. And most importantly, it will be interesting for you to work.
Because any routine, unpleasant work gets a motive and becomes much more interesting when it brings some result. And the sooner this result manifests itself, the more noticeable it is, the greater the desire to continue the person lights up.
Believe me, you can learn the simplest techniques of magical plastic surgery in the shortest possible time without leaving your home. Of course, you will not become Marquis Scott so quickly, but you will definitely succeed in surprising your friends and relatives, and even yourself. Let's take the mentioned "wave".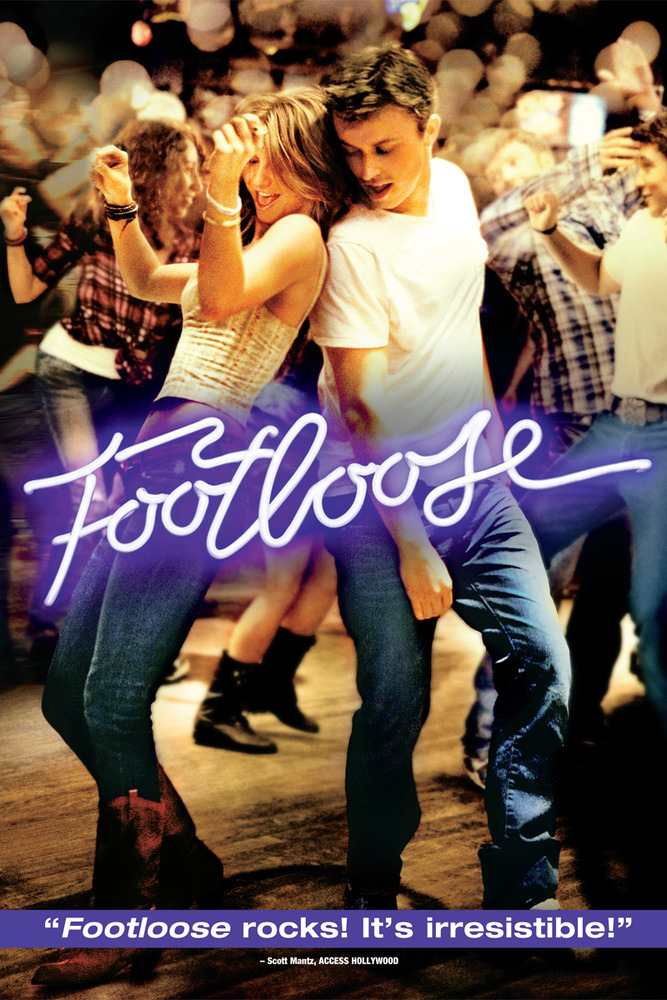 By following the instructions from the second video of this article every day for at least 15 minutes, in a couple of weeks you will make the movement correctly, quickly and with the necessary automaticity.
Dancing at home
Now about the main thing. The studio has a professional choreographer who teaches and shows the movements. What about at home? And at home there is YouTube, where no less professional dancers have already posted thousands of training videos.
If you are one of those people who has the thought "Wow! I wish I…" when watching the first video, the action plan is as follows: you go to one of the YouTube channels below, watch dance videos and determine whose style you like, open the training videos and, getting up from your chair, without leaving your monitor (well, if there is a mirror nearby), you start doing what is shown in them. That is, repeat, repeat, repeat movements.
Don't worry about the small space: we are not learning the waltz, and you will have enough space to learn the basic movements and perform simple connections.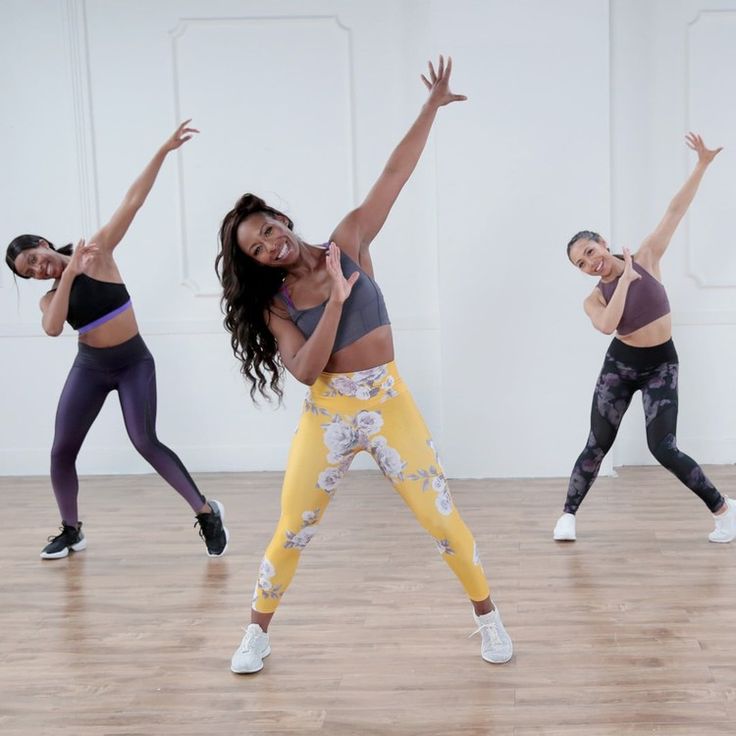 Here, of course, a lot depends on the dance genre. For example, you can master the bottom break only if you have a lot of space and slippery flooring.
Lifehacker chose the most undemanding styles in terms of square area, united under the name dubstep. It doesn't matter if you like this music: the elements of the style itself can be used in completely different ways.
1. Here is a wonderful school of Alexander Dragon, in which you will find a huge number of videos teaching all the elementary movements of completely different directions, many lessons, links and dances. This school has, perhaps, the most saturated channel on YouTube, which can completely replace classes in the studio.
Don't be put off by the abundance of videos. And in no case do not immediately take on links like this:
To successfully do what Alexander does, you first have to learn the basic principles and movements of waving, tatting, popping and so on.