How to join a dance team
Common Questions Asked When It Comes To Joining a Dance Team
Starting high school or college and want to get involved in your school? Then dance team might be the perfect answer, but what is dance team? MTD has made a list of common questions asked about dance team.
Here are the common questions  asked when joining a dance team:
How would you define dance team?
How does it differ from studio dance?
What is the time commitment?
What expenses are there?
What are the benefits of dance team?

How do I get involved?
Let dive a little deeper in each one of them.
How would you define dance team?
Dance team is a style of dance that encompasses other styles of dance including pom, kick, jazz, lyrical, and hip-hop. It focuses on the perfection of routines based on technique and unison.
How does it differ from studio dance?
Dance team is different from studio dance in that artistry is second in nature to unison. Plus you get to dance with people from various studios. While studio dance has a variety of tempos and beats, dance team is upbeat and fast-tempo. So get ready to have your heart racing.
What is the time commitment?
The time commitment varies depending on the team you are a part of. Some high school teams may meet for as few as three hours a week, while competitive collegiate teams function more like a full-time job. From rehearsals to competitions, to game day performances, to team bonding, you are sure to be busy.
What expenses are there?
Like time commitment, cost varies depending on the team. Before joining a team the estimated cost should be given to you. You will usually be responsible for the cost of makeup and hair products. The booster club for many schools will cover other expenses, however, some teams have to pay for everything from costumes to transportation.
So, check with a coach or an alumni dance team member to find out your financial responsibilities.
What are the benefits of dance team?
Dance team is a wonderful opportunity to continue doing something you love and to meet new people at the same time. It will help you develop new skills and strengths that can be translated into other genres. Teamwork will have a new definition. You will be a role model to future members and younger members. There will be performance opportunities unlike any other. Plus you will be united with a great group of people for the rest of your life.
10 More Benefits of Joining a Dance Team
You and your teammates will bring out the best in each other.
Teamwork will become your mantra.
The skills you develop will help you for the rest of your life.
You'll get the chance to serve your community.
How about being able to keep dancing—and growing—after high school.
You'll have many "once in a lifetime" experiences.
You'll learn how to be a role model.
You'll see first hand that hard work pays off.
You'll get serious adrenaline rushes.
You'll become part of a sisterhood.
How do I get involved?
Most dance teams require an audition either in person or through video. To find out more about this process get in touch with the coach, a member, or the school. Most dance teams hold their auditions in the spring of the year, but some schools hold auditions for each season (i.e. fall season, winter season).
Dance Team Competition Checklist
Nothing's worse than making that phone call to dad explaining that you forgot your strapless nude bra and where to find it… So we've crafted the perfect competition checklist to eliminate awkward situations and to make sure you have EVERYTHING for the most stellar performance!
9 Ways To Positively Contribute To The Dance Community
Support Other Dancers!
Support Other Teams
Be A Good Team Member
Practice Class-Taking Etiquette
Be Open To Meeting New People
Show Genuine Effort To Grow
Contribute What You Can
Remember That Placing Is Arbitrary
Don't Be That Guy/Girl…
Dance Team Interview Questions
Here are some sample questions you might get.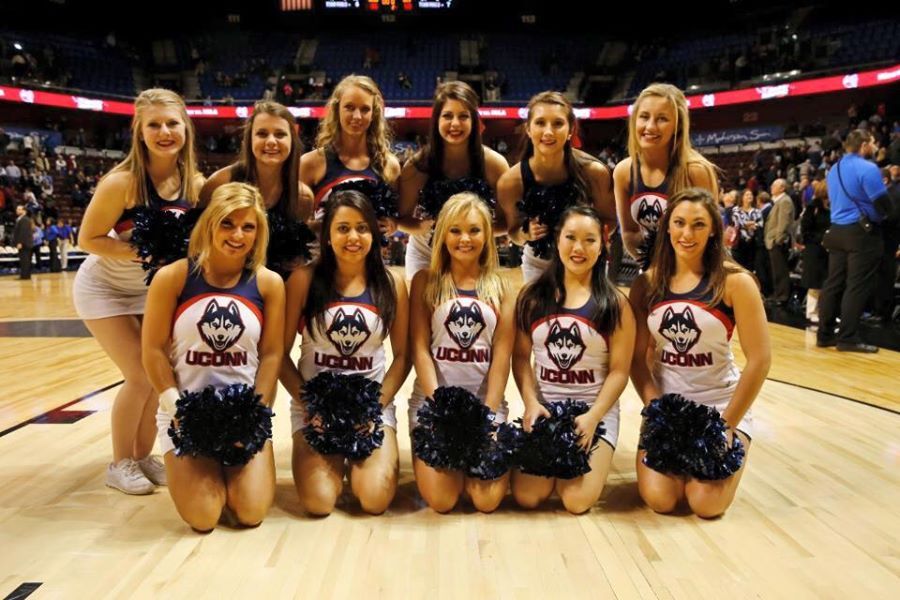 Why do you want a spot on this team?
Which style of dance do you think is your strongest and why?
Why do you like dancing?
Why should a dancer be responsible for maintaining good grades?
What is one thing you could add to this organization?
What are your weaknesses?
How would you feel if you got caught doing something you knew went against the dance team rules? What would you expect to happen to you?
Have you ever been on a team? If not, how would you adjust to being on one?
How would you keep yourself motivated during the season?
What are your strengths?
How would you describe yourself as a person?
What are two of your short term goals?
What three characteristics do you feel are most important for dancers to possess?
How can dancers' best represent their school and student body?

Dance Team Interview Questions for - Officer Candidates
Why should you be chosen as an officer? What skill or traits sets you apart from everyone else?
What traits should a good leader have?
How do you set a good example for your teammates?
Are you a better leader in a group or one on one?
How would you handle the pressure of being a leader when your coaches count on you to make an important decision?
When your team encounters an issue like a team member's irritation with another team member, how would you reach a resolution? How would you maintain good relationships amongst all?
How would you get your teammates to work their absolute best at practice?
What are the reasons for a team being successful? How do you come across that success?
What other team member would you see as a co-captain? Officer? Why would you work well together?
What is your experience in being a leader? Name a situation.
Follow More Than Dancers on Instagram: @more_than_dancers
10 Reasons to Join a Dance Team
Think it's all about cheering from the sidelines? Think again! Here's why you should consider going out for your school's dance team.
#1
You and your teammates will bring out the best in each other.
"Being on a dance team has taught me to push myself. My teammates and I motivate each other to grow at every practice, so when competition time comes, we can all be our very best." —Faymie Westmoreland, University of Tennessee
#2 Teamwork will become your mantra.
"It's not about individual talent; it's about what the team can do as a whole. An impressive solo turn combination is cool, but when an entire team does it in perfect unison, it's amazing." —Chelsea Woods, University of South Carolina
#3 The skills you develop will help you for the rest of your life.
"Being part of a dance team taught me discipline, time management and how to take constructive criticism—skills that make me a better dancer and a better person.
"—Maren Thueson, Bountiful High School
#4 You'll get the chance to serve your community.
"One of the best parts about being on a professional dance team is that we have so many opportunities to give back. Some of my favorite team memories are from spending time with the kids at the Primary Children's Hospital."—Nicole Gunnarson, Utah Jazz Dancers
#5 You'll get to keep dancing—and growing—after high school.
"Being on the team has let me continue to share my talents, improve my dancing and make lasting connections in the dance world." —Michelle Lack, McLennan Community College
#6 You'll have many "once in a lifetime" experiences.
"As a Carolina Girl, I've had opportunities that will stay with me forever. I performed at Williams-Brice Stadium when Carolina beat Number 1–ranked University of Alabama, and I've danced on the beach at National Dance Alliance Nationals." —CW
#7 You'll learn how to be a role model.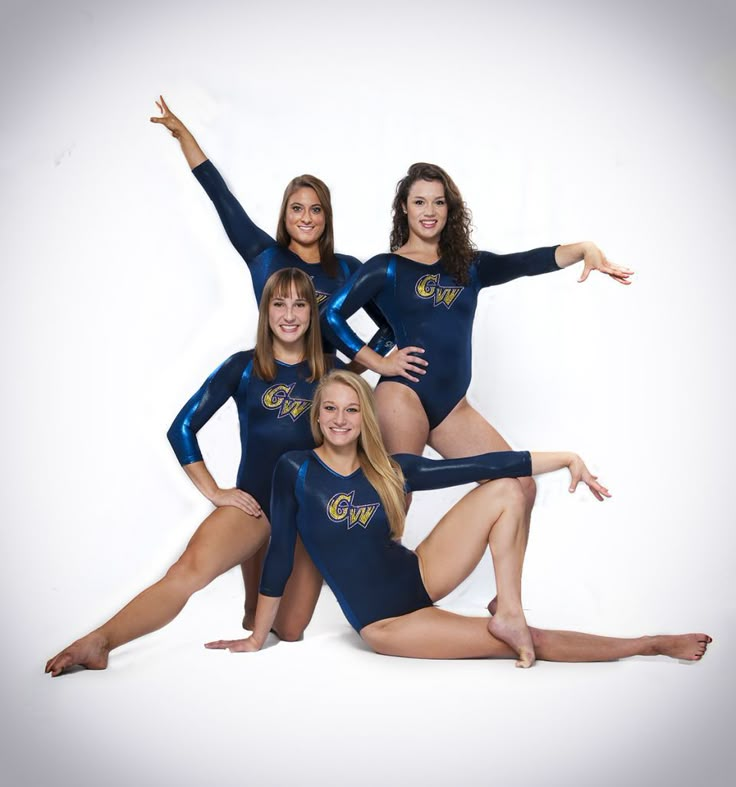 "Dancing in front of 100,000 people forces you to have confidence and poise. You never know who's watching, so you have to think of yourself as a role model to any little girl in the crowd." —FW
#8 You'll see first hand that hard work pays off.
"Rehearsing just three dances every day for nine months can seem tiresome and monotonous, but winning the state championship at the end of the year makes it all worth it." —MT
#9 You'll get serious adrenaline rushes.
"The excitement of performing in front of massive crowds is incomparable. It makes all the hard work in rehearsals worth it. The atmosphere is electric, and I feel so much unity with my team." —NG
#10 You'll become part of a sisterhood.
"Freshman year in college can be overwhelming, and it's easy to feel lost. But being involved in dance team gave me a family away from home. My team is my best support group.
" —ML
How to get into a dance group like Todes?
#1
#2
#5
#6
#7
I
I want to dance professionally, but only not in clubs, but at various concert performances, dancers, etc. Who knows how to get there?
#8
#
#11
#12
#13
#14
#15
#16
#17
6 #18
#19
#20,0005
#22
Bubbler
Trinify your mouth with your ass then there will be a chance.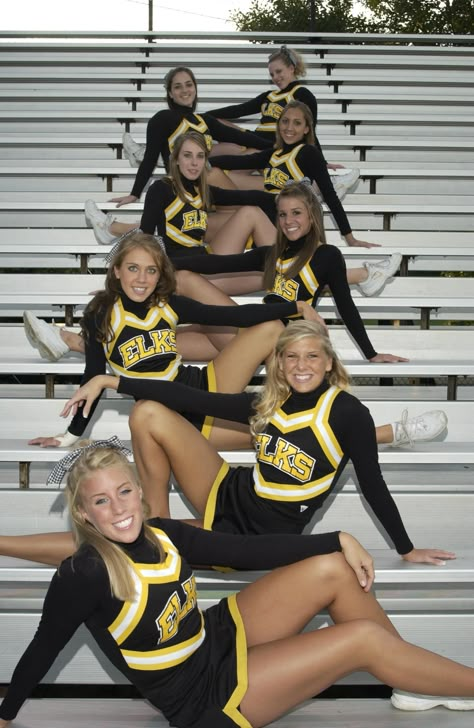 ..
Woman.ru experts
Letosheva Tati

Expert in Eastern practices

4 responses

Galimov Ildar

Family psychologist

154 answers

Irina Gudkina

Psychologist

11 responses

Sergey Veksler

Psychologist

17 answers

Maria Burlakova

Psychologist

142 responses

Alla Buraya

Psychologist

53 answers

Mikhail Vaskovsky

Lawyer

6 responses

Ekaterina Nesterenko

Psychologist

23 answers

Vera Vladimirovna Zolotykh

Psychologist

144 responses

Maxim Sorokin

Practicing psychologist

674 answers
#24
Polina
I am 14 years old, I have been dancing for about 9years old, I want to get to Todes.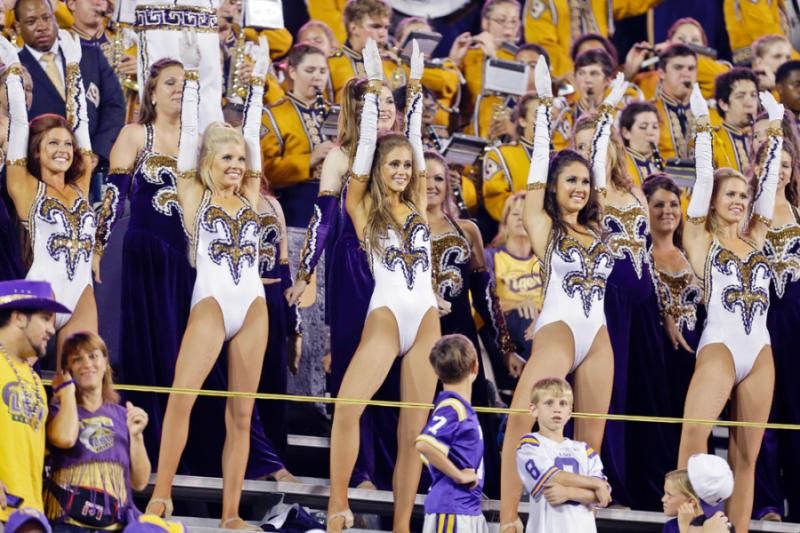 I know It's very hard. I'm ready to give all my best.
To sign up for a casting, send your CV to e-mail: [email protected] with the note "Casting". We need experienced and diligent dancers!
You can also enroll right now and start training at our school-studio, and then move on to the main ballet team.
#25
Guest
nothing if there is no one you know in the dance environment or a philanthropist. Plus, you need to "cook" in dancing since childhood. be able to sit on all types of twine, be in shape, i.e. not prone to fullness.
#26
#27
Lenusik 9005 Good day! and I heard that preference is given to their own students from the studios.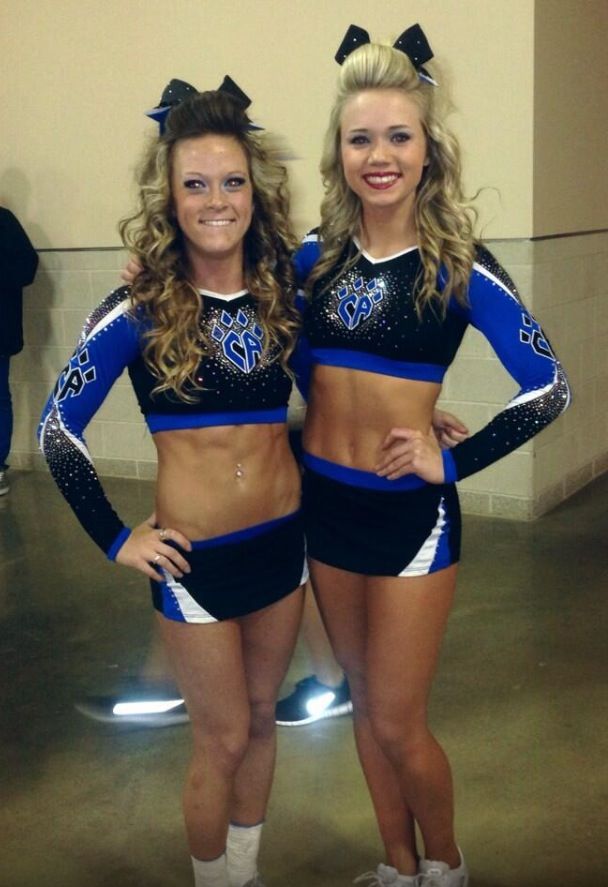 Well, how can I go to the studio if there is no one to pay for training in it? For example, due to my age, I do not have the opportunity to earn such an amount (((((
Non-invented stories
My husband and his children and grandchildren infuriate me ...

578 answers

The man immediately warned that all the property was recorded on children

606 answers

Such a salary - I do not want to work

9025 in the loser. of the year. How to destroy?

716 answers

Husband left, 2 months of depression... How will you cope if you are left all alone?

166 replies
#28
I'm interested in the age limit for casting.
There is no TODES studio in my city, but I have been dancing and still do it, moving to Moscow is not a problem for me, but I am 25 years old.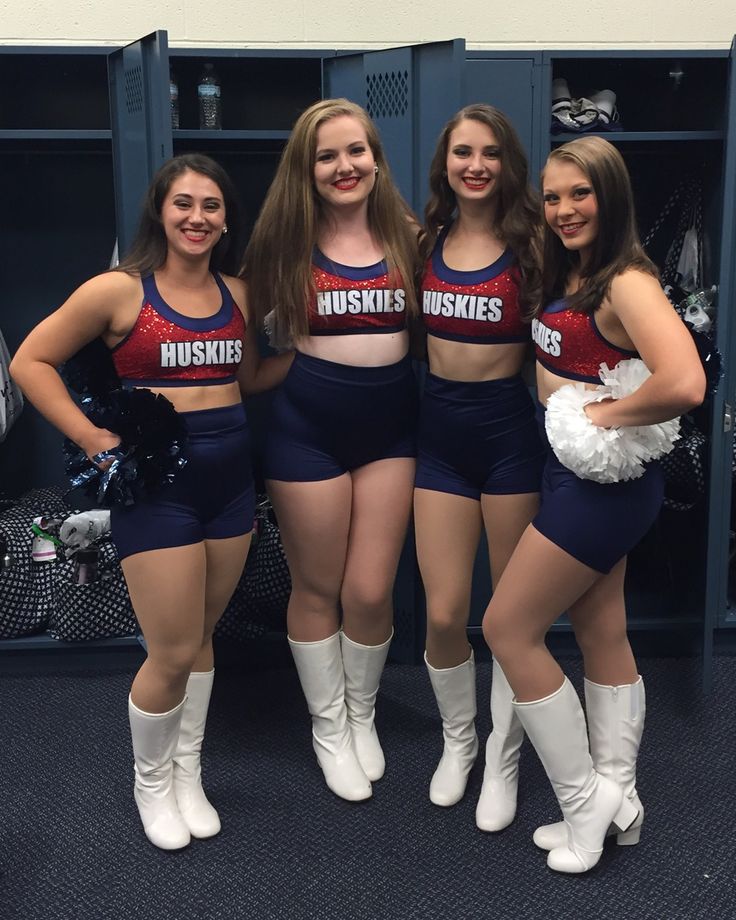 .. is it possible to get into the main team at that age??
#29
Guest
Good day)
I'm interested in the age limit for casting.
There is no TODES studio in my city, but I have been dancing and still do it, moving to Moscow is not a problem for me, but I am 25 years old... is it possible to get into the main team at that age??
We wish you good luck!
#30
#31
Evgeny
How can you get to casting in the main composition of toes?
#32
#33
Guest
Hello) And someone knows when the casting will be this spring? Thank you in advance? )
#34
#35
Sent a week ago already))) 8 (495) 984-35 -86 I call this number, no one picks up the phone (((And how long before the casting they say!?
#36
#37
Guest
The resume means: name, city, age and description of experience in the dance sphere ?or something different?
New topics
Went nowhere

12 answers

Why don't doctors communicate with nurses?

13 answers

An employee at work looks at me strangely

13 answers

Does working as an eyebrow specialist mean being a servant?

34 Reply

Fired after the first day of internship for an unclear reason for

22 Reply
9000 #38 9000 9000
#39
#40
Mmaria
I am 14 years old, I have been studying at Todes Studio since I was 11 years old. I really want to be in the main cast... Can you tell me how old you can take part in the casting? And in general, is it possible to get into the main without casting? Somehow we had a replacement coach (replaced by a girl who left the main team in the summer), she said that she had not studied in Todes before, and somehow Alla Vladimirovna met her and offered to go to the main team without casting ...
In 4 years your skills and dancing skills will become more perfect, and you will have every chance to get into ballet through casting. Good luck!
#41
#42
Guest
I would like to send a child to Todes, but even read negative reviews .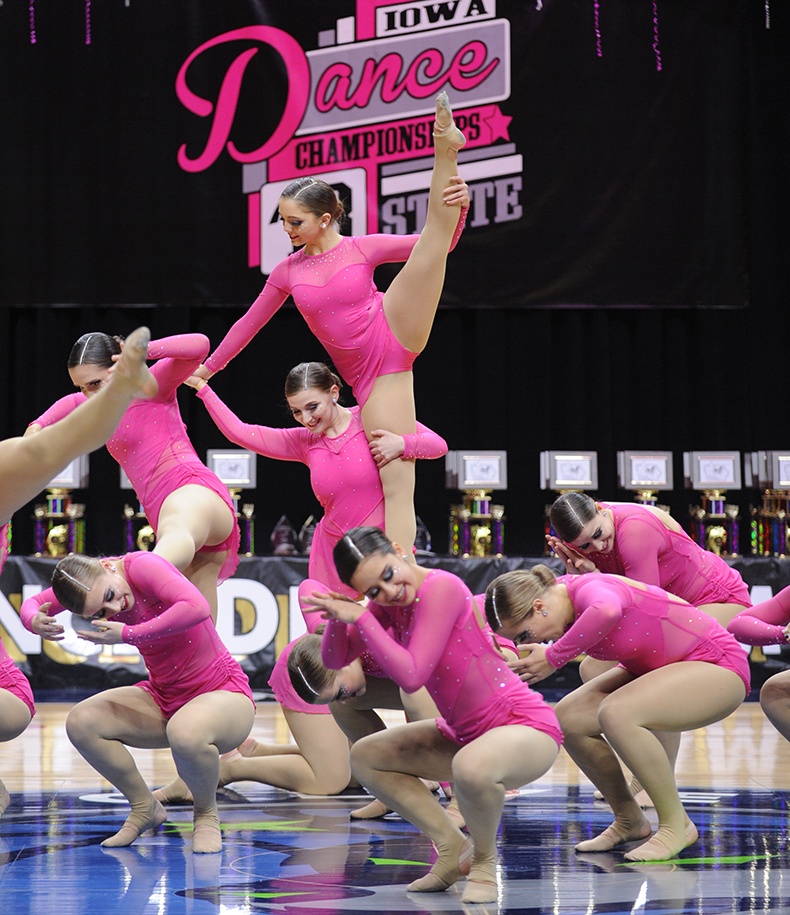 .. even I don't know if it's worth it. son is 5...0002
#44
Guest
child 3.5 years old. tell me when you can come? which is better - now to start walking, if you take it or from September?
#45
#46
question on pay and employment contract.
1) after getting into the main team, after what time do they conclude with a dancer tr. contract and how long does it take to get paid?
2) What are the minimum and maximum salaries and percentages?
3) What is the additional payment for non-standard work schedule?
4) if an injury occurs during training or performance, what kind of material compensation? September 11, 2013, 13:04 ! they worked for a year and were forced to leave because they did not earn (replacements are not considered - these were forced earnings).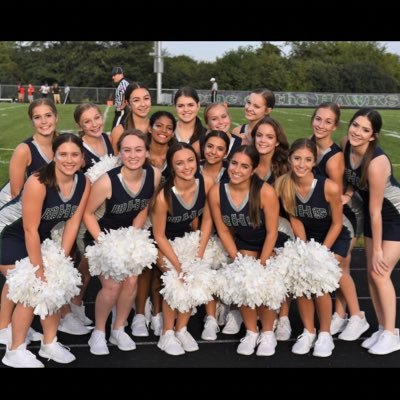 Weekends may not be for a long time, but you can turn a blind eye to this if it is paid.
That's why I'm asking how long does it take to conclude an employment contract? I need to be sure that my work will be paid. I would also like to know in advance how much the hostel costs. If you can not answer here, then you can in a personal.
#49
All special issues are discussed in person and are resolved taking into account each specific situation.
#50
I want to dance. 10 misconceptions about dancing
The desire to learn how to dance is natural and natural in the modern world. You can list the reasons, starting with obvious and popular pragmatic desires, for example, to start moving or losing weight, ending with unconscious and even existential ones.
This is due to the fact that dancing is at the subtle intersection of the inner and outer worlds, physical and spiritual. Above this, music becomes a driver that cannot leave anyone indifferent.
In dancing there is magic inside a person, which is not always noticeable when observed from the side. At the initial stage, it is the external picture that attracts to dances, and sometimes repels, as it seems too frivolous and superficial.
But there are even stronger obstacles that stop many people from starting dancing. These illusions and delusions roam the minds of the majority, and are often afraid to ask about them directly, or they ask the question about it so often that they are no longer ready to hear an honest direct answer. I will try to do it in this article.
There are many examples of contemporary dance educators sharing their thoughts about not expecting to be in the dance industry. Once upon a time there was a man and was engaged in adult, serious business.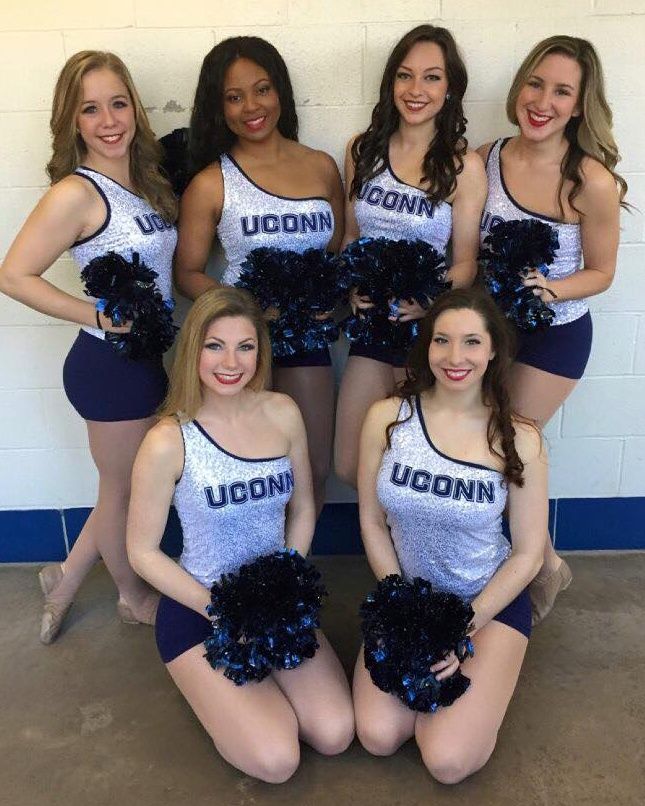 Sometimes even very serious. A person could have children and even grandchildren. I saw dances only on stage or on TV. For reasons unknown to himself, he ended up in dances. At first, everything seemed like entertainment and a useful pastime. But time has passed, and a person catches himself thinking that he thinks about dancing not just every day, but really all the time. A couple of years pass, and he already becomes a teacher or organizer of some event.
A similar path can start at 15 or 55 years old. The only difference will be in the self-perception of the starting stage, that it's too late to dance. In fact, for each age there is its own dance direction, which can reveal it to the greatest extent at this stage. Hip-hop or breaking is closer to children and teenagers, and Argentine tango is closer to adults. It's never too late to start dancing. You need to make the right choice of dance style based on several parameters: age, gender, music, goal. There is a dance direction for any arrangement.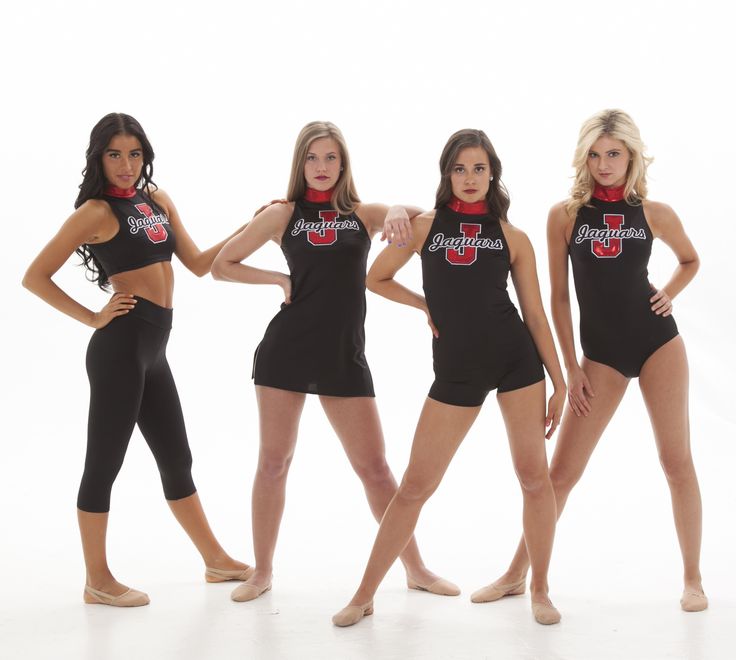 Misconception 2: Men don't dance
Our culture has a number of restrictions related to dancing. Most of these causes are psychological and lie outside the realm of rational reasoning.
First, in our culture, in principle, dancing for pleasure or self-expression appeared relatively recently. 20-30 years ago dance clubs were only for children. To start dancing even in adolescence was considered exotic.
Secondly, the aesthetics of the body in our country for men is not in the focus of attention. In general, this can be attributed to the fact that Russian men try hard not to draw attention to their appearance and clothing. Men in our country use other tools for this.
Third, dancing is associated with entertainment and alcohol. If a man feels serious and respectable, then he either does not have time or desire for this.
Nowadays the general cultural background has changed and the result is that men are learning to dance.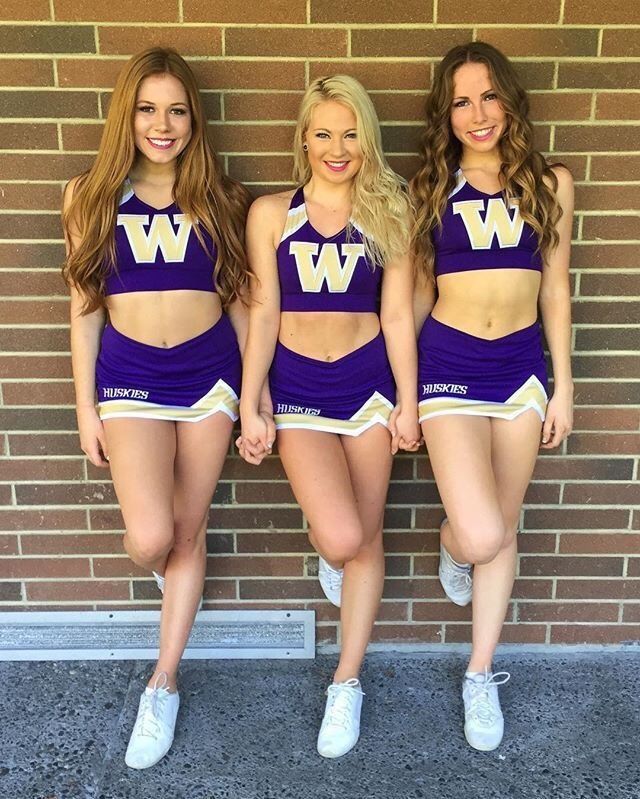 It becomes as much a sign of masculinity as clothing, hair or beard.
Unfortunately, many misconceptions remain even among those who have already started dancing. Dance teachers do not always pay attention to this, as it seems to them that this is a matter of course.
Fallacy 3: special training is needed
For the outside observer, there is always a cognitive dissonance about what dance is. What he sees on the big stage in the form of a show with sweeping movements and splits is obviously dancing. Breakers doing unimaginable elements in the air and on their hands, competing with each other, also seem to be dancing. Pensioners in the park waltz. Dancing again, but for some reason everyone is so different. How to understand that this is a dance, and what physical criteria should be in the body.
In fact, any self-expression through the body to music can be attributed to dance. There are a number of reservations, but they are not essential.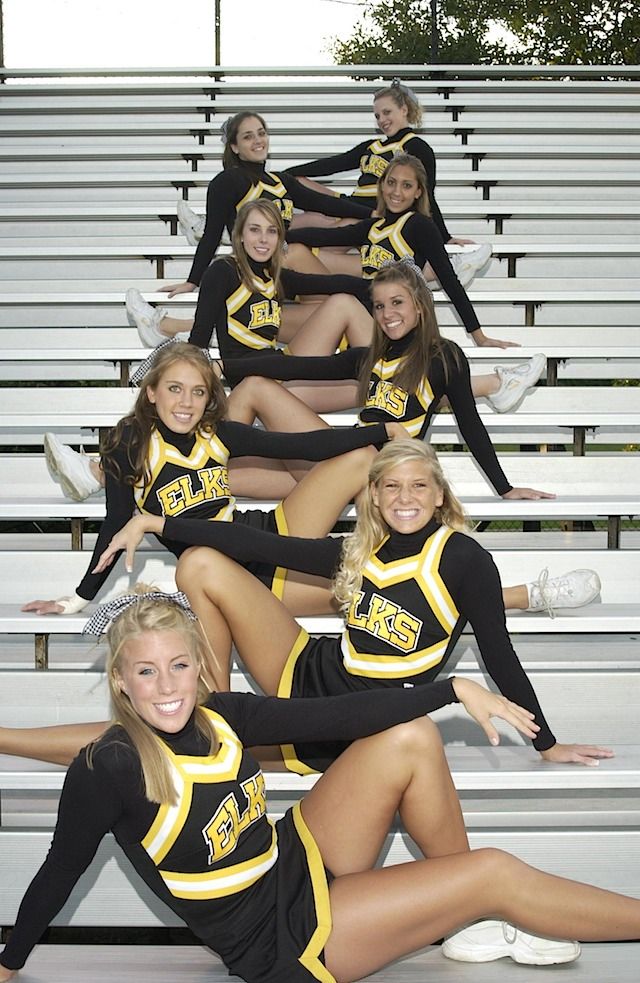 For self-expression, a person uses the set of plastics that he has. Subtlety and technique do not depend on extreme ways of self-expression, and it often happens that splits and somersaults interfere with a meaningful dance. The development of plasticity and the expansion of the body's capabilities are part of the preparation of the dancer, but not an end in itself.
Misconception 4: You must learn to dance in pairs
In couple dancing, the final learning outcome is that the couple dances at a party. It would seem that you should always train together to get the desired result. This is not true. Let's take an example from boxing. An indicator of a boxer's skill is a fight with an opponent, but this does not mean that he constantly has to fight. Also, the ability to dance is built on the possession of one's own body and the ability to interact.
The skill of the teacher is the correct selection of methods so that the student masters the skill.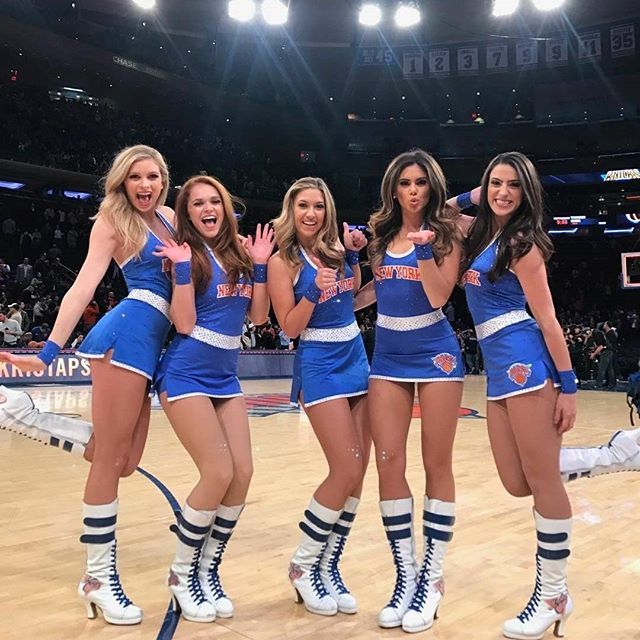 Based on the skill, you can engage in creativity and self-expression in dance. Not everyone knows, but it is no coincidence that almost all social dance dancers have a serious dance background, which is based on the development of individual techniques.
The same can be attributed to the interaction in a pair. The ability to separate in oneself the one who leads and the one who follows the lead is impossible within the framework of studying the sequence of movements in pairs. For this, there are special exercises that make the skill more versatile. For this, the presence of a permanent couple is not necessary, as well as the regular presence of a partner in general.
IMPORTANT! You can't experiment at a party, and everything should be in its place there: men dance with women.
Getting rid of illusions is a complex internal process. If you leave them to yourself, you can even get the opposite result.
Misconception 5: plasticity and stretching are mandatory attributes of dance
Much depends on the genre of dance that you want to master.
In previous articles, I have already mentioned that different dance styles are suitable for different ages. It is appropriate to dance hip-hop in adolescence or youth, Argentine tango is a more adult dance, it is important to enter classical choreography at a young age.
The degree of necessary plasticity and sensitivity to the dance direction also correlates. For example, breaking requires great physical effort and dexterity. Elements are built on acrobatics and high speed of execution. Who are they more suitable for? Obviously young people.
There is a lot of interaction in salsa. It is necessary to feel the partner subtly, to be able to show a variety of figures and elements. Twine or acrobatics are completely inappropriate here. However, a variety of ways to show oneself are required. Accordingly, the dance is youthful, but not at all childish.
The older the dance, the less stretching or acrobatics is required. The main emphasis is on the quality of technology, the variety of ideas and the ability to show plasticity.
Misconception 6: Mirrors are necessary for learning
There is a set of tools that dancers use to learn how to dance. The fact is that the dancer needs to receive feedback on how his movements look from the side. It is impossible to dance and see yourself from the side at the same time. The most common tool is a mirror. But not the only one.
Like any auxiliary tool, mirrors have a positive and a negative effect. The positive is that they can receive feedback in real time and technically it is not very difficult. The downside can be dependence on mirrors. A situation where a dancer cannot capture the feeling of dancing, such as on stage or at a party. For these purposes, you can use, among other things, video filming or proper preparation.
In many Latin American countries, dance classrooms are not equipped with mirrors. Classes are held in bars or large halls. The dancers initially form the skill of focusing on the inner sensation, and not the habit of looking for their reflection in the mirror with their eyes.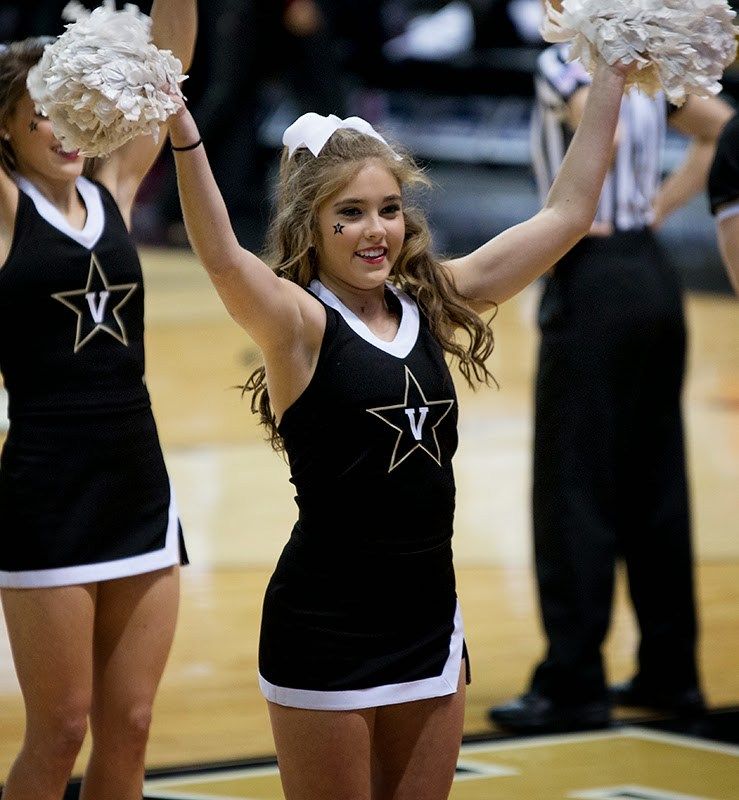 Misconception 7: there is a lot of obsceneness in dancing
A common question from novice dancers who are taking their first steps in more contact couple dances is "in order to dance cool, there must be passion inside the couple?". I immediately answer that no, not necessarily. Kizomba, bachata and Argentine tango attract many with their close contact. Like any other contact in our everyday life, in dances, contact can be different. We hug friends, parents, children. These hugs can wear many different shades. Sexual overtones are one of many.
The culture of dance also includes the boundaries of what is acceptable. A compliment from a well-mannered person is different from a statement about female sexuality by a gopnik. Usually, those who study at a dance school already have an idea of ​​what boundaries should not be crossed. A good dance from a technical point of view will never look vulgar or vulgar.
Dancers always have a choice about the boundaries of contact.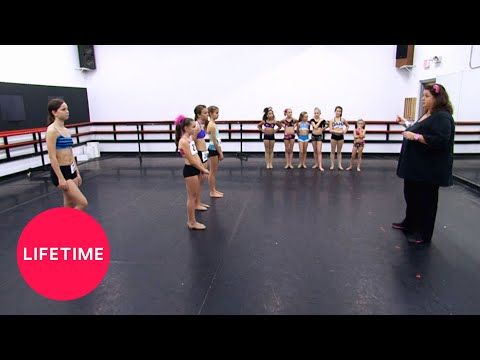 Most prefer to leave a good impression of themselves, as word spreads just as fast in the dance world.
Fallacy 8: the best dancers are the bearers of culture
Even the very question of the origin of a particular dance can be paradoxical and ambiguous, especially when it comes to its development and performance.
For example, the Viennese waltz did not originate in Vienna, but in Germany. Salsa has its main roots in the USA, not in Cuba. The famous Greek folk dance sirtaki was invented for the movie "Zorba the Greek" and appeared only in 1964.
The same can be attributed to the development of modern dance styles. Korea is known for its world-leading break dancers. People go to Turkey for Argentine tango, Spain is strong with excellent salsa and bachata dancers, in Egypt, Russians are considered the best belly-dance performers.
A good dance is based on quality training and diligence. Skin color, place of birth and age are secondary.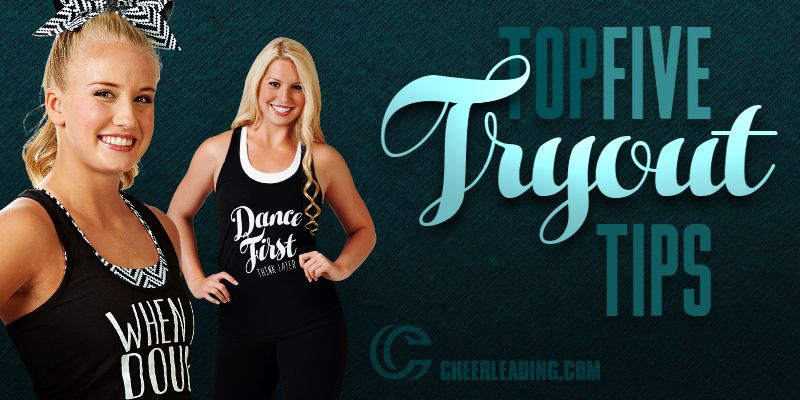 Exotic appearance, unfortunately, is often a reason to be more superficial about one's own professional development. This becomes the reason for the low level of teaching among the bearers of culture. I am sure that few readers of this post will be ready to conduct a master class in Russian folk dance outside of Russia.
The mastery and teaching of a particular style does not depend on the dancer's homeland. And "they absorbed the dance with their mother's milk" is nothing more than a common misconception.
Misconception 9: You have to know a lot of moves to learn how to dance
Focusing on learning a lot of moves often detracts from the essence of dance. Of course, the sequence of figures is important. Especially at the start. Over time, the dancer should have an understanding of how movements can be generated independently. Accordingly, instead of memorizing millions of figures, you can understand how to create them.
From every system of improvisation that a dancer can use as an instrument, dozens, hundreds or thousands of variations are derived.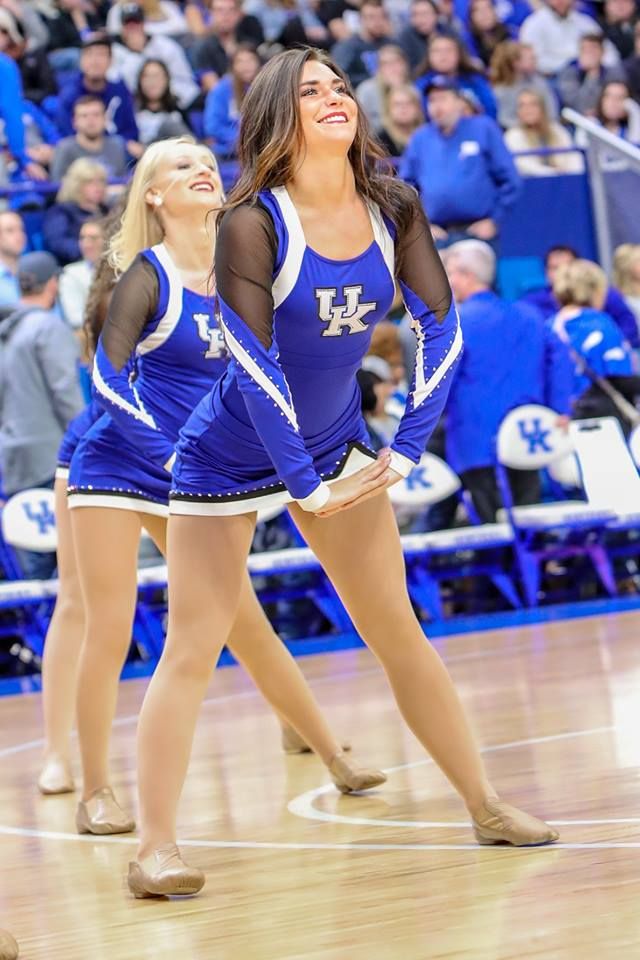 This frees the head from trying to reproduce the exact sequence and definitely adds freedom in the performance of the dance.
The huge theme of musicality can be attributed to the same question. Not every pre-conceived or learned sequence will fit specific music. The dance should give freedom, and not drive the dancer into the shell of the ropes.
Misconception 10: dancing is homosexual
The unusually high attention to the body and the flair from stories about professional ballet led to the spread of this myth, among other things. Unfortunately, such an idea still exists in the minds of our fellow citizens.
The dance industry is now very broad and is represented by many dance styles. Some of them can even be called homophobic. Dances reflect the general attitude to the world and it is different depending on the life position and worldview of a person.
In many dances there is contact between the dancers. In Russia, dance contact between men has always been perceived very intensely.
In most other countries it is different. An example of the fact that this tension is associated only with the dance theme and does not apply to other areas is, for example, wrestling. When practicing techniques, men are in much closer contact with each other. Sometimes lying on the floor and holding each other tightly. The historical roots of Greco-Roman wrestling are also ambiguous from a sexual point of view. But in our country, unlike dance, they are perceived as acceptable and brutal.
Dance, like the culture of speech, makes a modern person more successful and self-confident. The ability to control one's body, tune in to another person and the ability to be aesthetic in the plasticity of movement is valuable in the modern world. If we add here the pleasure of the process and the availability of dance as such, then the possibilities of this activity can hardly be overestimated.
It's sad when interested people are stopped by prejudices and myths that have nothing to do with dancing.