How to give the best lap dances
8 Moves To Give Your Man A Perfect Lap Dance
This discreet newsletter will teach you how to make him cum hard, give freaky oral sex & make him scream your name in bed. Click here to get it.
You might associate lap dances with strip clubs and late nights, but that doesn't have to be the case. Men like a little spice, even in long-term relationships, and giving a good lap dance to the guy you love can be an excellent way to show him how you feel and bring a little sparkle to his eye.
Of course, you can't very well deliver if you don't know how to give a lap dance, which is why we're going to talk about the ins and outs of actually giving him a lap dance in this article. Below, we'll cover the basics, including how to bring up the subject with your guy, how to practice and what to wear, among other details.
Do you currently struggle to orgasm during sex or masturbation? If you do, then you may want to learn about the Easy Orgasm Solution.
It will teach you how to have multiple vaginal and full body orgasms during sex and masturbation. It works even if you currently struggle to orgasm during sex or when masturbating. You can find out more here.
Keep in mind that the finished effect will either be sexy or bumbling, depending on how much time you devote to getting it right beforehand. If you want to give a good lap dance, don't rush the process. Instead, follow these steps and you'll do great.
1. What to Wear
When giving him a lap dance, one of the most effective moves is to remove clothing as you go along. This not only ups the ante little by little, but gives you an opportunity to do something a bit different every once in a while, removing various bits of clothing in lieu of dance moves … or better yet, turning the removal of clothing into dance moves.
Wear layers so you can strip down. Of course, you can't be dressed like you're heading out into the Alaskan wilderness when you start, but there are ways to layer up without looking bulky or silly.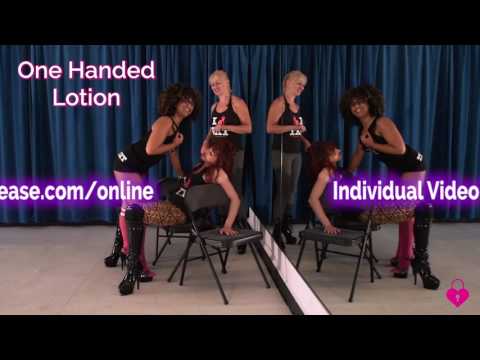 For instance, you can wear a bra, a camisole and a sheer blouse on top, perhaps embellished with a feather boa. On bottom, you might consider wearing thong underwear, tiny skintight shorts and a skirt over them. That gives you several pieces to play with, which can really help heighten the effect of the dance overall.
Incorporate the type of clothing that your man finds sexy. More on that here. Get more hints in our article on strip teases.
2. Practicing Your Skills Beforehand
If you don't know how to give a lap dance, this party won't go very far, now will it? So the first thing you have to do is learn how. This is easily achieved just by watching YouTube, but if you need some additional inspiration from an expert, Carmen Electra has some great videos. Important moves to master are circling the chair, climbing onto his lap, and dipping down and back up. Of course, there are many others, but these will make a great foundational repertoire.
If you want to give your man back-arching, toe-curling, screaming orgasms that will keep him sexually addicted to you, then you'll find them in my private and discreet newsletter.
You'll also learn the 5 dangerous & "dumb" sex mistakes that turn him off and how to avoid them. Get it here.
Remember to play up your assets. If you're small-chested but have a really nice behind, make sure that faces him for at least part of the dance, and run your hands over it lightly. If your breasts are your best feature, make sure they're front and center.
However, you shouldn't worry too much about your body. If you need a confidence boost, then check out tips to love your body.
3. How to Suggest Giving Him a Lap Dance
One of the key ingredients in a good lap dance is a lack of awkwardness. If things feel bizarre or weird between the two of you, it won't be very much fun for anyone, now will it? That means that the way in which you bring up the subject has to be casual, calm and naughty. A little shyness is fine, but if you lack confidence, so will he. When suggesting the dance, put on a playful or rowdy face. Be coy, inviting him "into your chambers," or to "step into your office.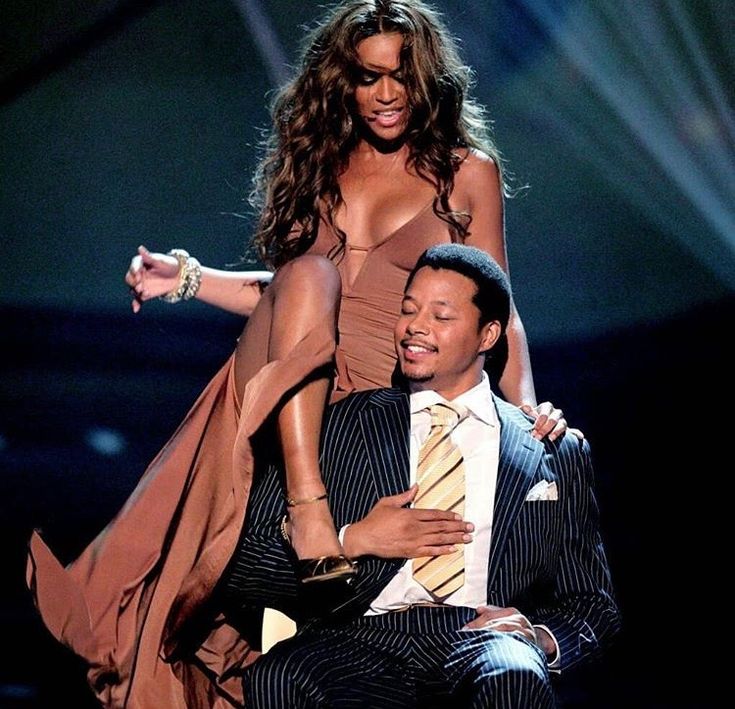 " Maybe turn it into a role play scene. Make it fun, and be confident.
4. Spice Things Up
Unlike girls who give lap dances in strip clubs, you're actually at liberty to touch and take things further (lap dances work well for sex!). Lucky for both of you, right? Instead of keeping the requisite distance between the two of you, sprinkle a few extra moves into your lap dance, stroking your hand down his chest or up his legs, kissing him on the lips or the neck, and making full contact once in a while.
Check out this post about foreplay for more ideas. Of particular notice is dry humping, which is essentially what a lap dance is! Of course, you're free to do even more than that if you want (wink, wink), but pulling away once in a while can heighten the anticipation.
Keep in mind, though, that the no touching rule can actually make things even more exciting in some cases. If you want to go this route, just tell him at the start of the dance (in your sultriest voice, of course) that he better keep his hands off you or you'll call your manager.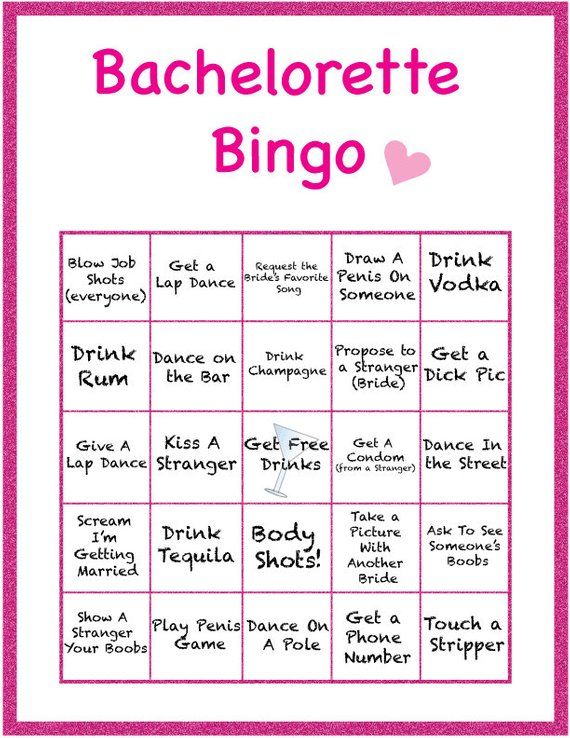 Then, whenever he makes a grab for you, simply take his hands and pin them over his head or behind his back, or make him sit on them. If you're feeling especially frisky and want to break a few rules, slap some handcuffs on him to include elements of light bondage.
5. Making It Complicated or Simple
This really depends on you and your man. If you have a dance background or gymnastic moves, complicated might just suit you. If you're like most of us, however, simple is probably more your jam. In that case, go with it. Slow and sexy is perfect for lap dancing.
6. Which Music to Play
Marvin Gaye comes to mind as the typical lap dance music, and while "Let's Get It On" certainly sends a pretty clear message, there are plenty of other choices out there as well. Think some Usher, which has a faster beat but still contains plenty of innuendo. If you want to move a little bit more slowly, there's a whole world of R & B for you to explore. And you can always let your own tastes as a couple dictate what you like: anything with a decently slow, slinky beat will do the trick.
This post has more more ideas for sexy music, and these songs are great for lap dances specifically!
Remember to practice your lap dance with the music you choose. If all you do is practice along with videos, your timing might be off when you play the music you've compiled. Speaking of compilations, make sure the songs you pick transition smoothly from one to the next, without weird interruptions that could throw off your mojo.
7. Design a Good Build Up
One of the most important components of giving him a lap dance is a good buildup. You can't just dive straight into a bunch of grinding and hope it will be sexy. Similarly, feather light touches and a little bit of wiggling does not an entire lap dance make. Instead, you have to escalate the action all the way throughout.
The best way to ensure you're building during the whole dance is to design a routine beforehand. Mix and match your moves so that you're always going a bit further as each minute ticks into the next.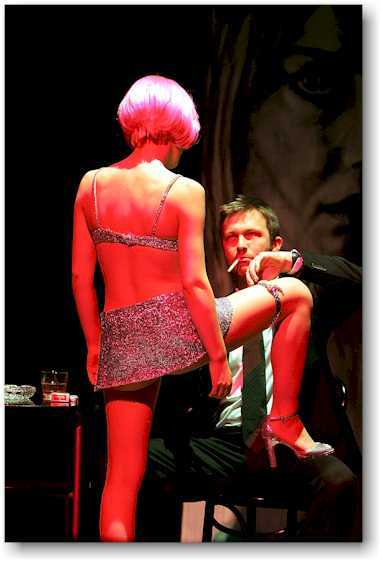 Of course, it's okay to occasionally back off or slow it down, but the overall feeling should be of rising action. Think of a book or a movie: in general, each "scene" should be a little more intense than the last. A little sexier, a little closer, a littler more risqué.
8. Calm Your Nerves Beforehand
Sure, a little bit of nervousness is cute, but if your bashfulness makes you unable to, you know, perform, then what's the point? If you find yourself too shy to truly make it happen without some help, have a drink or two beforehand. In fact, a night when both of you are having a few glasses of wine (such as a holiday or anniversary, when you're likely to be celebrating already) can be perfect, because your man will lose his initial inhibitions as well.
See? Giving a lap dance isn't as hard as you think it is, provided you take the time to practice and set everything up beforehand. Not only is it totally doable, giving him a lap dance can make your relationship a lot more fun and bring you closer to one another.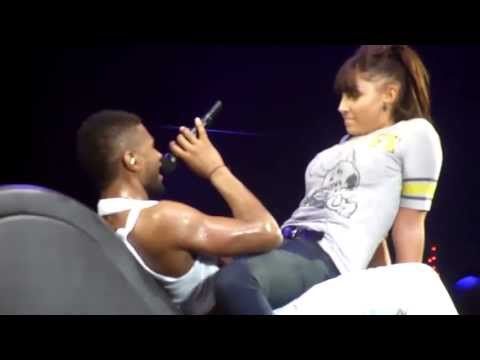 Consider saving this surprise for a special occasion, like his birthday, a holiday or your anniversary. It will have a lot more impact if he doesn't know about it beforehand, so don't tell him you're practicing or even hint at the surprise. Instead, whip it out at a totally unexpected moment and watch his eyes shine!
Orgasm Every Time. Easily. Here's How...
I want to tell you about my friend Karen.
Karen came to me one day. She was hysterical.
She told me that her marriage was falling apart because she and her husband didn't have satisfying sex.
Every time they were intimate, Karen was faking her orgasms. It turns out she couldn't orgasm during sex.
In fact...
She never had an orgasm in her entire life. Not one!
This left her feeling embarrassed and ashamed. And...
She completely hid this from her husband. Thankfully...
It turns out that there is a way for any woman to orgasm. Easily. And have multiple vaginal and full body orgasms during sex and masturbation.
I shared the process with Karen.
After she followed the simple process, she could barely come to terms with how...
Quickly and dramatically her sex life changed.
We met up a few months later and...
She would not stop talking about it,
"I thought I was one of those women who couldn't orgasm. I used to think I was 'broken' and 'unfixable.' This saved my sex life, and that saved my marriage."
Even if you currently struggle to orgasm during sex or when masturbating, this process will also work for you.
And best of all, you don't need to do anything weird or uncomfortable to start having the best orgasms and sex of your life.
How to Give a Lap Dance
I don't know who needs to hear this, but you don't have to be an amazing dancer to give someone a lap dance. Seriously. Even if you have zero coordination and can't hold a beat to save your life, lap dances have little to do with "skill" and more to do with confidence. (It's like the saying look good, feel good, do good.
)
In other words, there's no right or wrong way to give someone a lap dance, so long as both parties are enjoying themselves.
That said, there are a few things you should know before diving head first into it. And luckily for you, we've tapped experts Jaclinne Cheng, CEO and founder of Spicy Lingerie, and Rori Gordon, owner of gentleman's club Billy Deans Showtime Café to drop all the tea.

Here's what to do when you literally don't know what to do. Enjoy!
1.
The average lap dance should last at least two songs.
This would equal a total of six or so minutes, but obviously adjust this to your own preferences and add time as you see fit, says Gordon. If two songs seems excruciatingly long to you, remember that it's not. You can watch 6-7ish TikTok vids in that same amount of time, don't let your anxiety win this one.
2
. Plan your song playlist ahead of time.
Just like you check your PowerPoint before giving a big presentation, make sure you have your music cued up and ready to go.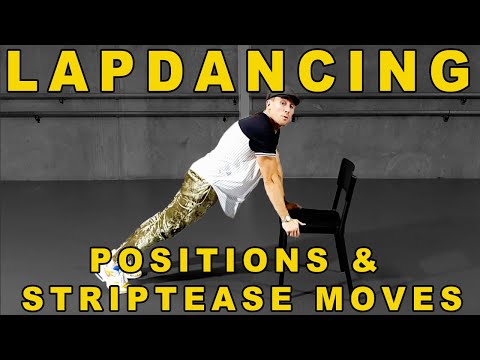 Depending on what kind of vibe you're going for, picking from this playlist of sex songs may be ideal.
"A lap dance is supposed to be seductive, so choose songs that inspire your sexuality," says Cheng. Her picks: "Climax" by Usher, "Girl With the One Eye" by Florence and The Machine, and "Naughty Girl" by Beyoncé.
3.
Wear the right clothing.
You should put on anything that makes you feel extremely sexy, says Gordon. "I love lingerie, garters and thigh-high stockings with a long sheer gown," she says. You can also pair your outfit with some slip-on heels since they accentuate the hell out of your body. Just make sure you walk around in the shoes beforehand to get used to them, suggests Gordon. No shoe is worth breaking an ankle over.
It's also important to layer your clothing, especially if you want the lap dance to lead to sex. This may involve stripping down as you give your partner a lap dance, which is like a super-sexy added bonus.
4.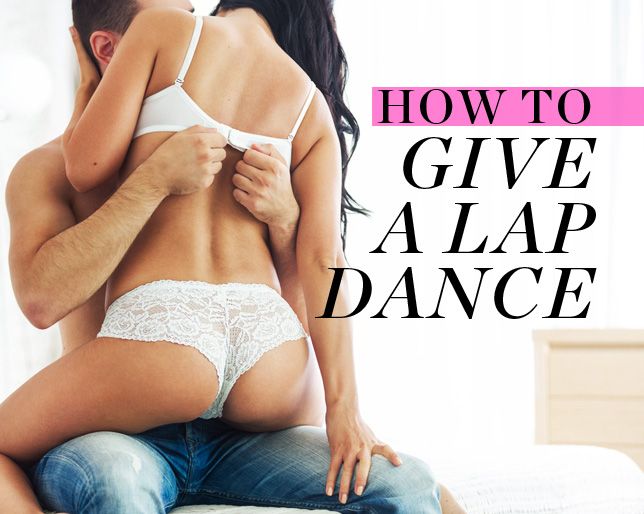 Do a quick lil stretch before.
"It's important to stretch before you perform to prepare yourself for any extraneous movements," says Cheng. There's no greater buzzkill than bending over your partner and killing your back in the process.
5. That said, please don't do anything your body can't handle.
If you can't do a somersault, it's probably not worth trying a backbend. Same goes for the splits. But if you are flexible, definitely show it off. Going for a backbend while sitting on your partner's lap is definitely a crowd pleaser too, says Cheng.
6. Set the mood with dimmed lights and candles.
But don't make it too dark to which your partner can't see you. You might also want to play into a role-play fantasy if it's something you and your partner have discussed beforehand. Dress up as a nurse, devil, teacher, whatever—just make sure your setting resembles the theme at least a little bit too.
7.
Make sure you have mastered some moves beforehand.
No need to plan a full-on dress rehearsal, but you should have an idea of what you want to do, how you want to touch yourself, how you want your partner to touch you, etc. before just going into it blindly. Here are some v common moves you can add to your routine:
Stand between your partner's legs and lean your upper body forward with your back arched and your butt up in the air. This gives your partner a super-hot view of your body. Trust me.
Turn around and hover your butt just above their crotch, moving your butt in circles like you're painting their lap with your cheeks. (Feel free to place your hands on their thighs or the arms of the chair for balance.)
When in doubt, know your hottest seduction tool is your hips. So slowly start swaying your hips from side to side, and then move them in a figure eight to the beat of the music.
8. Choose your setting wisely.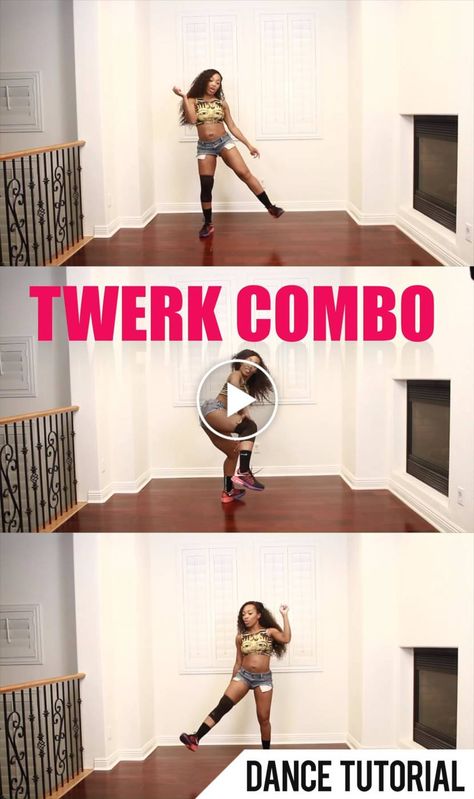 This can be in a bed, on the couch, on a chair, or wherever you're most comfortable. Just make sure that with whatever setting you choose, you can switch between standing above your partner, sitting, and squatting easily and whenever you want.
9. Think less about dancing and more about connecting with your partner
.
If you're not a dancer, taking the pressure off of a lap dance can help. I don't know any receiver who isn't going to enjoy the view (the view being you, someone they're already super into, stripping and undressing right before their eyes). I can promise you, the last thing they're thinking about is how on-beat you are with the music.
10. Have fun and be confident.
"If you're not having a good time, your partner will be able to tell, and it won't be an enjoyable experience for both of you," says Cheng. Let loose and don't be afraid to move to the music in whatever way you want to. There's nothing you can do here that would be wrong or incorrect.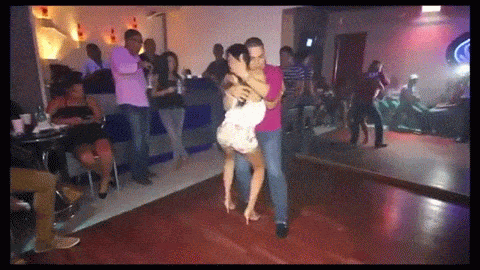 Remember, so long as everything is consensual, it's literally impossible to fuck up a lap dance.
Private Intensive | Ritmo Dance
Beauties!
February 14 is coming soon, and the 23 is just around the corner. Have you already thought about what you will give your men? Don't break your head! We will help you make the best gift for your loved one! What could a man like more than a sensual, erotic lap dance from his lover?
Especially for February 23, based on our popular strip plastic trend, we have developed a series of private dance master classes. Strip plastic is based on a mixture of different styles and trends. It includes elements of modern jazz, classical ballet, oriental and Latin American dances, as well as modern choreography. The movements of this dance are very erotic, but there is no vulgarity in them. The secret is to seduce without undressing.
Private is both a dance and a show, and at the same time, it is a continuous dialogue.
The fact that a man knows that the dancer performs her number only for him gives a special attraction to this dance. Along with beautiful plastic choreography, body flexibility, a beautiful costume, and pleasant music are important in this dance. All this makes Privat a complex multifaceted art. In addition, elements of acrobatics are included in the private dance to the extent that helps to make the performance even more spectacular and expressive.
Each private dance is a real mini performance, which involves creating an image. This requires not only dancing skills, but also artistic skills, you need to be able to play with your face, express emotions with the help of facial expressions, eyes and body - and this is the second secret of this bewitching dance!
Private dance is also attractive because it does not require any special equipment, large space for performance, or special physical training of the performer. It can be danced in an ordinary apartment, in a small room.
Therefore, you can use the movements learned in the lessons of this course when staging a "home" striptease act, which will be a surprise for the "express seduction" of the Man of Your Dreams.
Private-Intensive includes 10 lessons with 5 different topics:
Chair dance is a classic lap dance, incredibly erotic and technical.

Dance with a tie or hat - this attribute adds a special charm to the dance.

Cane dance - and here GAME is especially important!

Dance with a shirt - what could be sexier than a man's shirt and ... an erotic girl dancing with it!

Dancing on the floor is naughty and very erotic at the same time.
Each topic will be covered in two sessions.
---
Schedule of master classes:
Monday, 11 February
21:00 Privat with a shirt, teacher Arina Kutuzova
Wednesday, February 13
19:00 Private Valery Vishnevskaya
Saturday, Feb 16
18:00 Privat with a shirt Lecturer Arina Kutuzova
since 18: 00-22: 00 buffet and cinema club
Sunday, 17 February
14:00 Privat with a chair "Classic" teacher Anna Shvetsova
15 :00 private with two chairs teacher Anna Shvetsova
---
Cost:
One lesson 500 rub.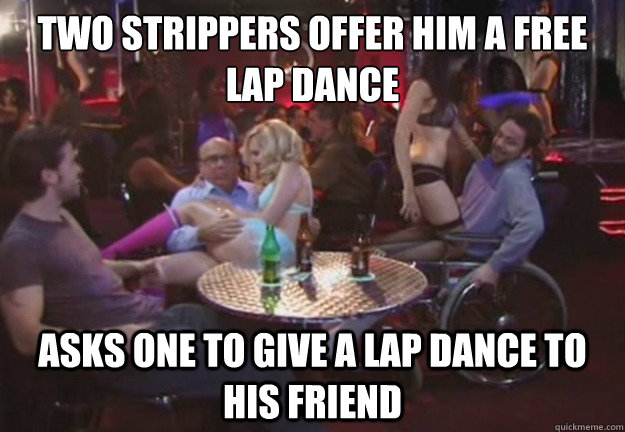 (by prepayment and prior appointment) and 700r. on the day of class.
Unlimited subscription 6100 rub. - with an unlimited subscription, you can choose from one to 10 master classes to your taste.
Pre-registration required. Limited number of seats. Up to 12 people on weekdays, up to 20 people on weekends.
#F83A22
#F83A22
Striptease lesson: how to make a spicy gift - Relationships
Striptease as a gift is controversial. Someone will be delighted with such a present, and someone will be shocked. Experts told which men would appreciate a spicy gift, and also gave advice and basic lessons on how to prepare a private dance on your own and how to create an appropriate atmosphere for home striptease.
From Western films, we clearly understood that a striptease as a gift will please any man. Yes, and a woman, if we are talking about a private dance, performed by a man. Ladies even take strip dancing lessons themselves to surprise their beloved at home, and expect such a foreplay to be appreciated and received with gratitude.
But in real life is not so clear cut.
It turns out that some people least of all want to receive street music as a present, and it doesn't matter who will perform it. Especially if outsiders are present during the dance. Psychologists warn that a stripper is a gift to a man who experiences any kind of sexual complex. sphere, will only remind him of the problem. Therefore, it is important to consider who and in what situation to do such a gift.
MORE RELATED: Reset All: The Best Striptease Scenes in the Movies
humiliated. It can cause shame, embarrassment if it happens in public, kill holiday mood. Therefore, a woman must find out in advance what will be reaction. If a couple can visit a strip club together and freely discuss such topics, then perhaps the gift will be received positively," says the head of the psychotherapeutic department of the clinic "Insight" Igor Lyakh (Novosibirsk).
Give a striptease to a boss, colleague or business partner — unacceptable, etiquette specialist Evgenia Skiba (Barnaul) is sure.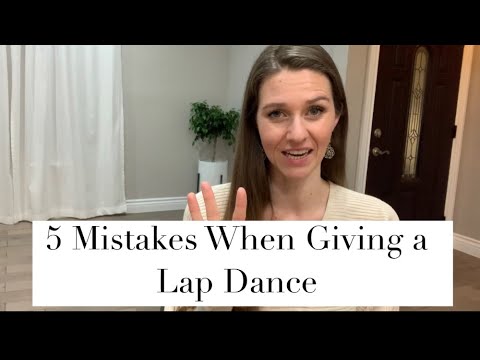 "In business situations, most people behave with restraint. This is allowed in some creative company. Among people who are merry and jokers in life. They can recognize by behavior, manner brightly, look unusual. They do it themselves such gifts, and appreciate if they are congratulated by a stripper, "explains expert. Housewives and sportswomen: who learns striptease
Professional dancer and owner of a striptease agency Alexei Zhorkin in his own experience confidently declares that most of the orders are just the same as gifts. Of these, a lot for the boss of any gender. Strippers and strippers are often invited to February 23, March 8, hen parties, stag parties, birthdays, and once, in his memory, they ordered for a wedding.
"There is a negative reaction. The husband begins to be shy, because he does not know how his wife will react if behave uninhibited with the artist. Therefore, we ask that they break through the soil in advance. Or we ask you to leave the room so that they do not embarrass you with your presence.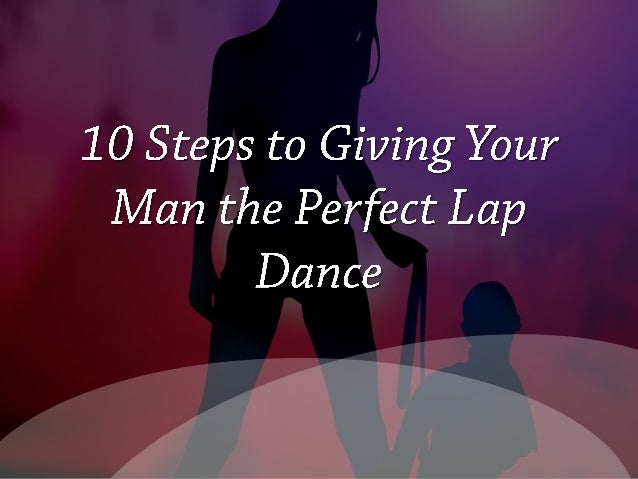 It happens that the people themselves, to whom they give, are asked to stop the dance. This was at a bachelorette party with a very moral bride. In this case, the artist can continue the dance for the public. But more often the reaction is good," says Zhorkin.
A large proportion of couples believe that the teasing dance able to increase the degree of passion and diversify routine family life. But also here experts advise to approach carefully, and take into account the many factors: from the situation, the occasion to the current state of the relationship. The last one is perhaps the most important.
"There are troubles in family relationships — routine, ritual, adaptation. When a married couple begins to limit fantasies about each other, then such an important part of sexuality as flirting disappears. Many industries exist for due to the fact that this flirting is provided, for example, by Internet dating. That's why many women at one time were so carried away by half-dance that in their relationship novelty, mystery appeared, things connected with fantasy appeared.
Usually it strengthens the couple, "Lyakh believes.
RELATED: How and how much do strippers earn? Life after infidelity: return and return
flirting, then the reaction to the striptease of the wife or girl is likely to be positive, and she will achieve the desired effect. And if such an important component is no longer there, a woman runs the risk of causing discontent or other negative emotions that before this was restrained, the psychologist warns.
As strip-dance choreographer Marina Ignatenko said, most often women apply for lessons when they find out that a man is looking "on the side" or go to strip bars. And then, having learned the strip, they draw attention to myself.
"A woman becomes more self-confident, her gait becomes more graceful. A woman begins to change from the inside, they begin to look at her differently, her man feels it, thinks what has changed in her and thinks about her, the choreographer says.
If you want to dance a striptease, she advises you to take at least a few lessons dancers to master the basic set of movements, and then act with an eye on their own opportunities and benefits.
So, if a girl has flexibility, then be sure use twine and braces. And if a woman has long beautiful hair, then dance it out.
In general, the basic set of strip dance elements is simple - "kitty", backbends, stretching, half twine (twine for those who can afford it), half-bridge, touching yourself. Basically, almost anyone can do it.
But we must remember that homemade striptease is a small show, therefore, appropriate attire is important (you can buy a role-playing costume in a sex shop or just put on a beautiful set of underwear and stockings), manicure, pedicure, makeup, hairstyle.
Especially for Sibnet.ru readers, the choreographer told how to prepare for home striptease on her own, and showed the basic movements. We start with a warm-up and train plasticity.
According to Ignatenko, striptease is impossible without heels. Ideally, you need to stand on strips - shoes with a platform that professional women use. If there are no similar shoes and you don't want to buy specially, you can do without a platform, but heels are required, and as high as possible.