How to fancy shawl dance steps
Clothes Coaching Outline - Women's Fancy Shawl Dance
THE PURPOSE OF THE NOAC AIA COACHING SESSION:
Plains Powwow Culture is a 'popular' culture, evolving continuously in many areas; certainly, in the areas of the music, the dance and the dance clothes. Dance competitions continue to be increasingly popular not just at the summer tribal gatherings, but at big annual dance competitions happening throughout the year. Hundreds of dancers compete for thousands of dollars in prize money. Powwow-style dancing is a passion for many people and the most competitive among them actively keep their eyes on the latest fashions and their ears open to the latest songs. Smart dancers are always looking for ways to improve their dance moves and their dance clothes. Even the best-dressed dancers know their dance clothes can always be 'bumped up a notch'. While dance clothes are not 'judged' at these dance competitions, they do matter. Savvy dancers know they have to look their very best if they want to catch the judges' eye and make a positive impression.
And when you look good, you feel good and then you're sure to dance your best.
In our many years of experience and involvement in dancing and powwows, we know that 'powwowing' is a family activity; rare are the dancers who go it alone. The construction of a set of dance clothes is far too complicated an endeavor to be accomplished by any one person. A set of dance clothes is a compilation of items made, received as gifts, purchased, and borrowed for the event. It Takes a Family to Dress a Dancer. From Tiny Tots to Golden Age, all dancers have help with their clothes. And guidance from experienced dancers is some of the best help you can get.
At the NOAC AIA Dance Clothes Coaching Session a dancer has the opportunity to discuss his dance clothes with a senior powwow dance enthusiast, tapping into years of experience in the areas of dance, dance clothes, craft and powwow culture. This outline is to be used as a guiding framework, with the understanding that 'change happens' and everyone needs to keep his eyes open to the latest trends – competitors and coaches alike.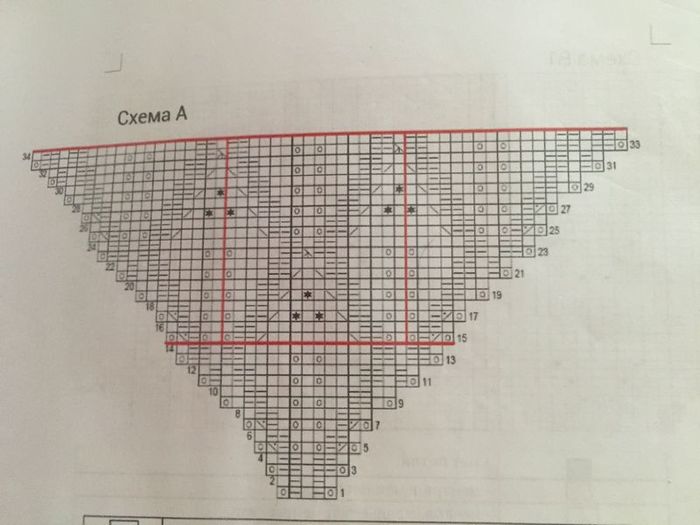 It is the goal of all Arrowmen who have been selected as NOAC Dance Clothes Coaches to share their knowledge and experience with younger dancers (and their support teams) in the hope of inspiring yet another enthusiastic, better-dressed dancer.
A note about DANCE CLOTHES
The most important thing about a set of modern Women's Fancy Shawl dance clothes is the overall look. Dance clothes are meant to be danced in, not to be judged in a still position. The components of your dance clothes should move well when you dance and work to enhance your dancing style. For this reason, materials, size, shape, and placement of the individual dance clothes components listed above must be in order. When specific materials are called for – such as beadwork – an adequate substitution of cloth, fabric applique, sequins, painted material can be used. However, proper colors, designs, and proportions must be in place for the article to get maximum points and for your dance clothes to have maximum visual impact.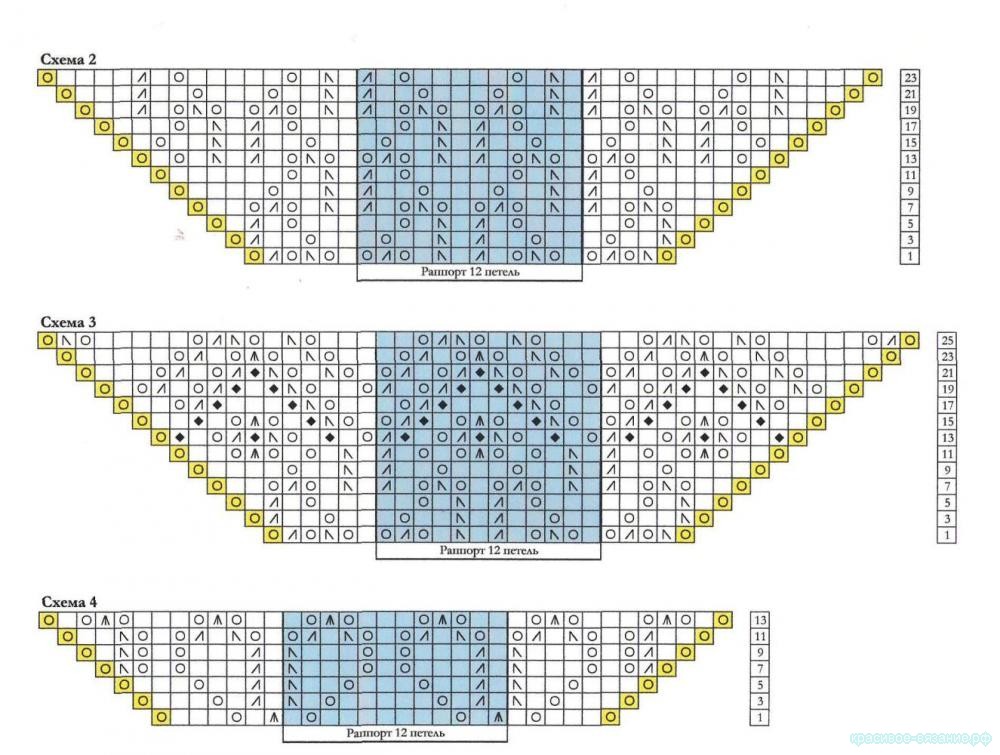 This outline is not just a "scoring sheet"; it is a resource for you to constantly improve your dance clothes to be the best they can be. When you look at the individual scores of the various headings as well as the overall score, think of what you can do to improve each item, even if just by just a couple of points. Our goal is to help you to elevate your dance clothes to a higher level. By continually improving your dance clothes, your presentation on the dance floor will improve as well.
A note to DANCERS:
This outline is designed to summarize what a Women's Fancy Shawl dancer would wear at a contemporary powwow. It represents the norm as defined by modern dancers in the Northern Plains and across the country.
Be aware that although a printed or recorded work may have been relevant at the time of its making, Women's Fancy Shawl is an ever-changing dance style and these works can sometimes become outdated within a short period of time. If possible, attend powwows and notice the subtle trends being added to Women's Fancy Shawl dance clothes of today.
If you live in an area where it is difficult to attend powwows, you can use resources such as: www.youtube.com, www.gatheringofnations.com, www.powwows.com, or www.pinterest.com to view photos and video footage of powwow dancers. Please be respectful of other's dance clothes. Model your dance clothes after contemporary dancers, but do not copy a specific set of clothes verbatim. While Women's Fancy Shawl dance clothes of the past have their place in history, some of the components may not appropriate for contemporary dance styles. Stay current and up-to-date on your dance clothes' style.
WOMEN'S FANCY SHAWL DANCE MAXIMUM SCORE: 80 Points
SCALE:
0 = Missing or Inappropriate Item
1-3 = Acceptable
4-6 = Good
7-9 = Excellent
10 = Superior
STANDARD ITEMS
Item 1: SHAWL (10 POINTS):
The Fancy Dance Shawl is the major component of this dance style.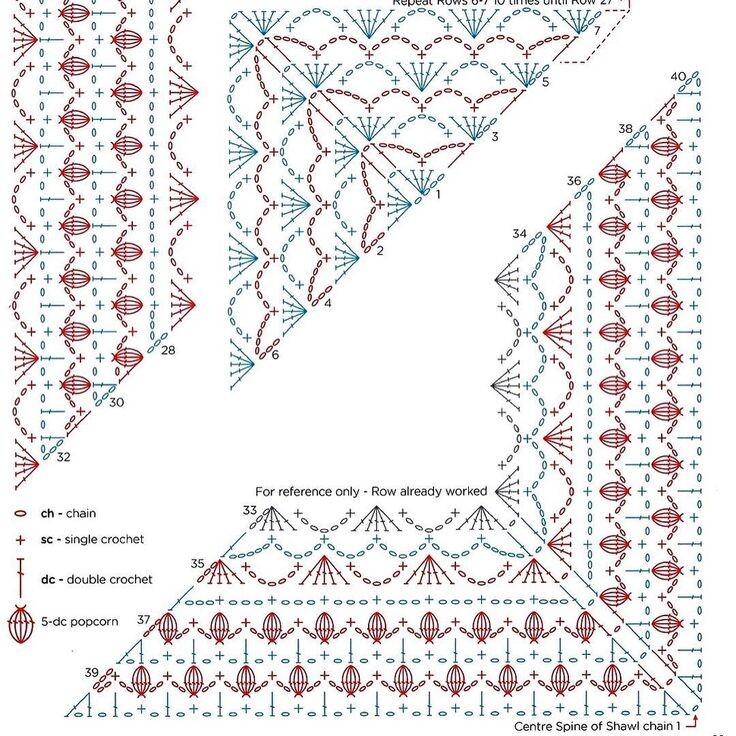 Typically the shawl is made from a brightly colored, lightweight moveable fabric and decorated in fabric applique of appropriate design.
Superior: Appropriate length, not only over the shoulders from fingertip to fingertip, but also the length from neck to bottom hem (mid-thigh). Decorated with fabric applique. Trimmed on three sides with 3/8" to ½" satin ribbon fringe of appropriate length (usually ankle length or an inch off the ground).
Acceptable: No decoration, chainette fringe, flat fringe, or fringe too short.
Inappropriate: Shawl too short, inappropriate design, no fringe, made from inappropriate fabric such as wool, velvet or other fabric which limits the movement of the shawl.
Item 2: HEAD (10 POINTS): Feather Plumes, Barrett, Hair Ties.
Superior: Imitation eagle feather plume(s). Typically a beaded hair barrette secures the feather at the center back of the head. Beaded, quilled, parfleche, and/or shell hair ties, all coordinated in color and style.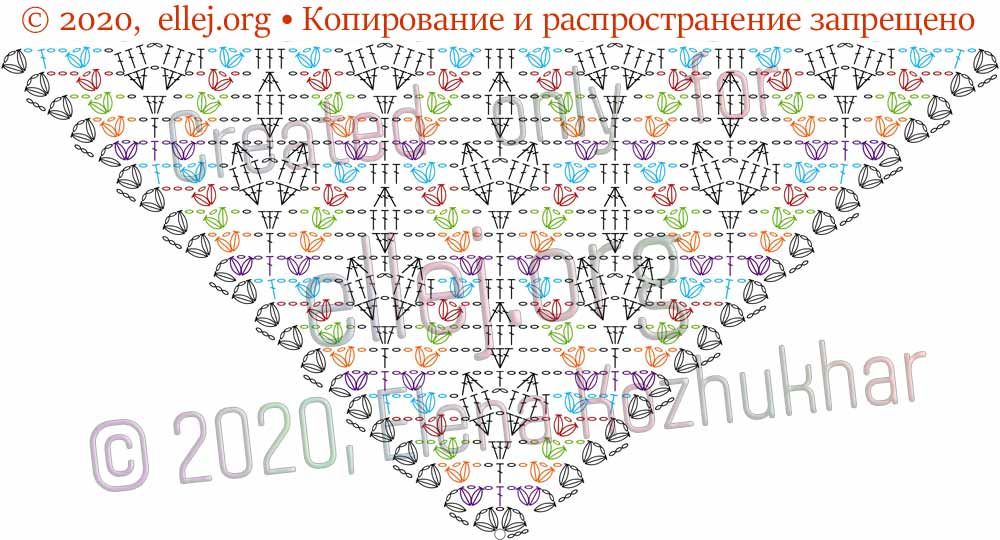 A head band (optional). Braided hair. Short hair.
Acceptable: Items in place, mismatched or not necessarily coordinated. Fluffs instead of plumes. Undecorated hair ties. Braided hair. Short hair.
Inappropriate: Missing items.
Item 3: BODY (10 POINTS): Dress or Skirt and Blouse
Appropriate shorts or tights MUST be worn underneath.
Superior: Dress or skirt and blouse fit nicely, are the proper length, and made from colorful, fabric. Proper use of kick-pleats, ruffle or flair on dress or skirt. Fabric applique and/or ribbon decorations on dress or skirt.
Acceptable: Undecorated dress or skirt.
Inappropriate: Midriff skin showing. See-through bodice or skirt. Hem too short on either dress or skirt. Dress or skirt too narrow as to not allow leg movement. Improper fit or improper use of fabric. No shorts or tights.
Item 4: BODY (10 POINTS): Cape, or Vest with Cape, Belt.
Superior: Beaded or fabric applique cape (front and back), or front-fitted vest with beaded or fabric applique cape attached to the back of the vest at shoulder seams.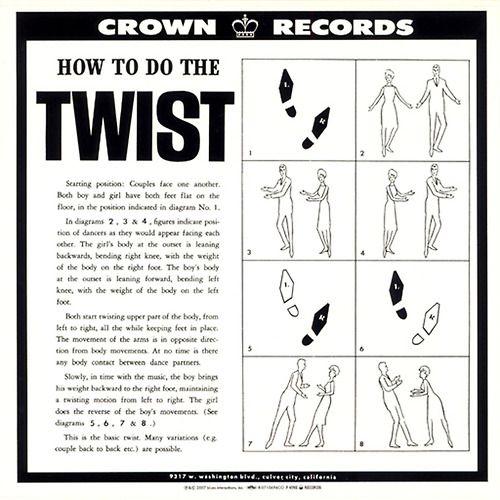 Beaded or coordinated belt (leather, tack or concho belt acceptable).
Acceptable: Undecorated cape, cloth neck scarf and slide worn like a neckerchief instead of cape. Medallion necklace instead of cape. Belt.
Inappropriate: Cape too short in front or back. No cape, neckerchief or medallion. Scout or inappropriate neckerchief used instead of cloth neck scarf. No belt.
Item 5: LEGS AND FEET (10 POINTS): Leggings and Moccasins, or Northern Style Boots.
Superior: Fully or partially beaded leggings and moccasins. Northern style boots with beaded decoration (aka "high top" moccasins, or "Crow" boots). Full fabric applique leggings.
Acceptable: Partial fabric applique leggings. Undecorated leggings, and moccasins. Undecorated Northern style boots. Commercial hide boots.
Inappropriate: No leggings, moccasins, or boots. The use of tennis shoes or other inappropriate footwear in place of moccasins.
Item 6: ACCESSORIES (10 POINTS): Choker, Jewelry
Superior: Beaded choker with a beaded medallion (or decorative drop), beaded barrettes, earrings, rings, and/or bracelets coordinated in style and color to compliment the dance clothes.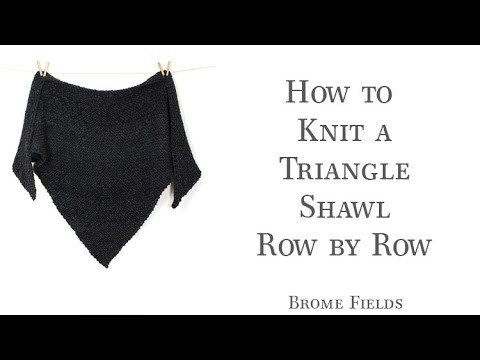 Appropriate: Accessories are present but not coordinated in color or design.
Inappropriate: No accessories.
Item 7: OVERALL (20 POINTS):
Scale: 1-5 Good start, room for improvement; 6-10 Solid basic dance clothes, lacking some items; 11-15 Excellent; 16-20 Superior
Does the set look complete? Do the dance clothes have the right "look"? Are the clothes consistent with current styles?
Ribbon Scale: White 1-22; Red 23-43; Blue 44-63; Gold 64-80
WilCo Pow Wow » Dance Styles
Ladies Fancy Shawl
Ladies Fancy Shawl is the newest form of women's dance, and is quite athletic! Fancy Shawl is often called Northern Shawl, as it does come form the Northern tribes along the US-Canadian border.
This is very similar in dancing and the bright colors to the Men's Fancy Dance. The ladies wear their shawls over their shoulders, and dance by jumping and spinning around, keeping time with the music. They mimic butterflies in flight, and the dance style is quite graceful and light.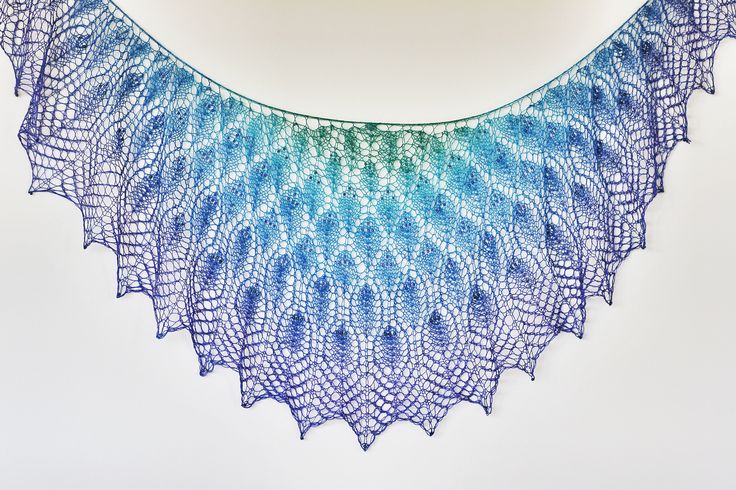 Emphasis is paid particularly to the shawls, with elaborate designs, applique, ribbon work, and painting. Long fringe hangs from the edges of the shawl, and flies round.
---
Men's Traditional
A popular, Northern style of dress and dance the traditional style, has evolved from the well known "old time Sioux" style of the early reservation period through the 1940's. Although a clear distinction exists, one can see an obvious connection to the old-time Sioux Outfit, with the dancer drawing from this earlier style various elements which he either adheres to or uses as a basis for his own interpretation. Therefore this form of dancing that has evolved over the years, is the oldest form of Native American dancing.
What follows is a brief description of the major articles that comprise the modern "traditional" dance outfit. It must be stressed that this is only a brief description; that variations do exist from area to area and from tribe to tribe; and that careful observation and research be undertaken before starting to construct this type outfit.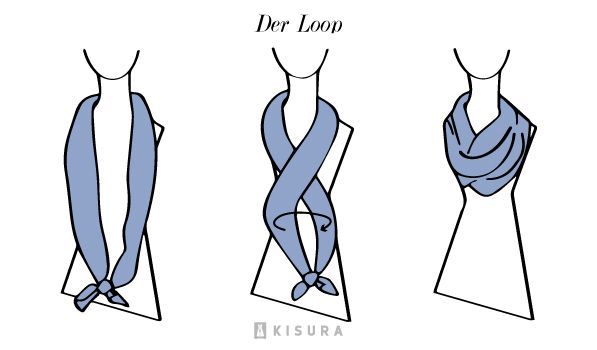 On his head the traditional dancer wears a roach. The longer porcupine hair is preferred because of it's movement. The roach spreader can be made of bone, metal, rawhide or leather. It can be carved, beaded, painted, etc. or just left plain. The roach feathers are inserted in sockets on the spreader, with two roach feathers being the usual number. The rocker spreader, popular with fancy dancers, is rarely seen. Occasionally one will see dancers wearing beaded headbands, often decorated with medallions or drops. Quilled wheels can also be worn in the hair.
Most dancers wear a shirt, either with or without ribbon decoration. Over the shirt is worn a breastplate that usually extends below the waist. Around the neck is a choker either of hair pipes and beads or a beaded strip. Many dancers also wear two bandoliers of hair pipes and beads or a 3 to 5 inch strip or otter or other fur decorated with mirrors or a combination of both. A vest can be worn either of cloth or leather. Some are beaded.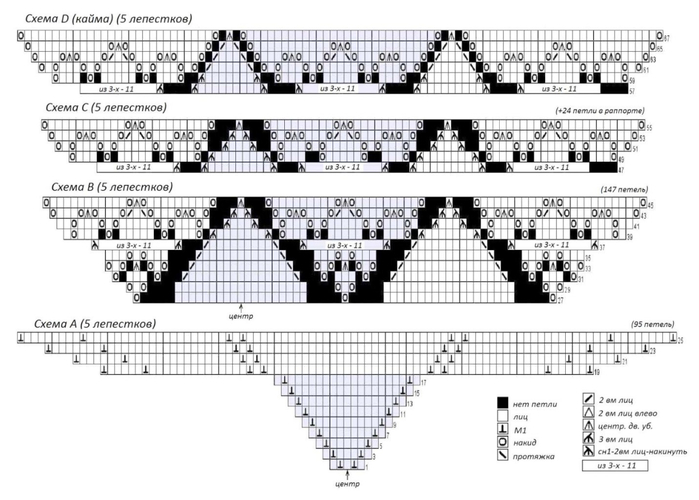 Arm bands and cuffs can be either beaded or metal or a combination of the two such as beaded cuffs with metal arm bands. The breech cloth or aprons can be made of either cloth or leather and range from plain to heavily decorated. Around the waist many dancers wear a belt, which can be beaded or decorated with metal tacks or conchos.
On their legs most dancers wear beaded knee bands with 6 to 10 inch leather fringe hanging from the bottom edge. Around the ankles are worn angora "furs". One may see the high fancy dance style furs worn with the bells tied on at the knees but this is less common. Although not as common, leggings can be worn in place of the furs and knee bands. Both the skin tube style and cloth flap leggings can be seen. When leggings are worn, the bells are tied round the knees. The bells can be almost any size and type. Fully or partially beaded, hard-soled moccasins are worn.
The bustle is usually the U-shaped type with a single row of wing or tail feathers and two spikes pointing upward.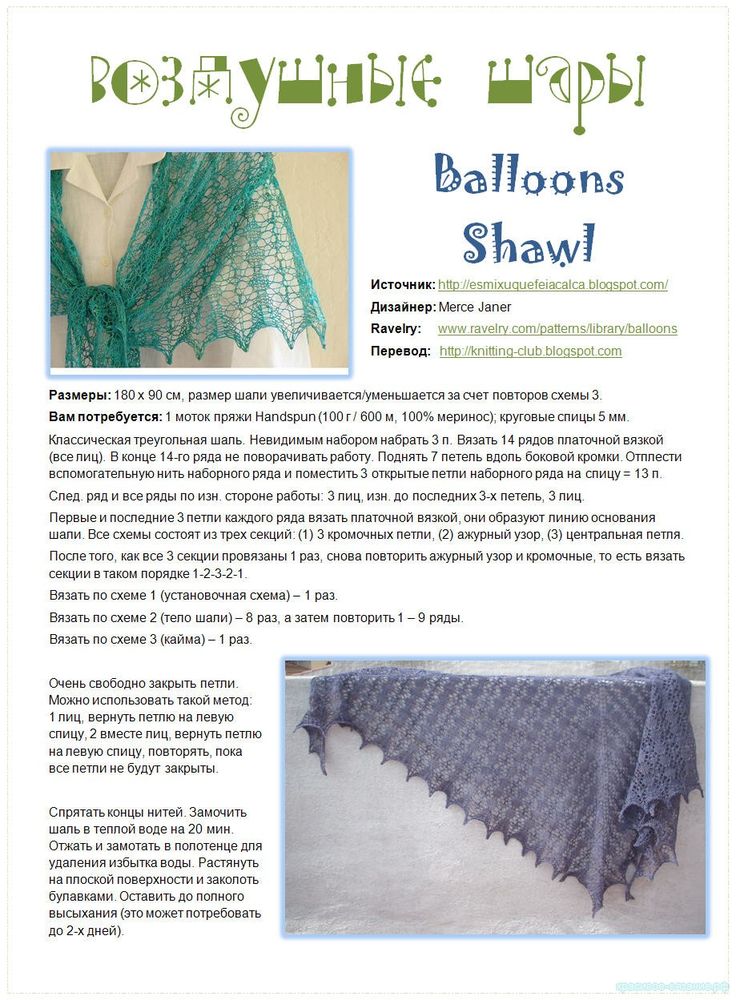 Sometimes additional rows of dyed and stripped feathers, fluffs or hackles are on the inside of the bustle. Though not as common the circular bustle and the old style mess bustle are sometimes used, the latter being somewhat rare.
In his hands, the dancer can carry a range of objects, commonly the wing fan, pipe bag, etc. The dancer is also said to be re-enacting the movement of a warrior searching for the enemy.
---
Men's Straight
The Straight Dance is considered to be more dignified or formal than other pow wow dances. The general steps for the dance involve a "toe-heel" step where the dancer taps the ground with his toe on the first drum beat and then places his whole foot down on the second beat. The dance resembles a hunting or warring party and therefore the dancer must not dance backwards as that would symbolize a retreat from the enemy. Instead they always dance clockwise around the circle. As a Southern dance, it is danced to a Southern Drum.
The Straight Dance regalia consists of a ribbon shirt, tab leggings, aprons, and a headdress (usually a roach or a turban).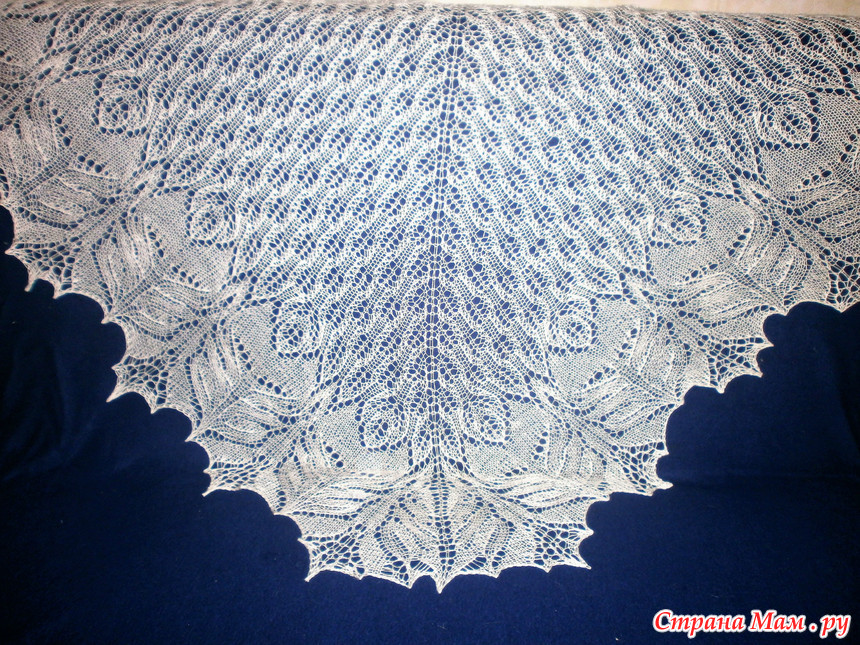 These are decorated and accessorized with finger-woven garters, beaded belts, vests or bandoliers, German silver armbands, and scarfs. One of the main features of the Straight Dance is an otter dragger, also referred as an otterhide, which hangs from the dancer's back and drags on the ground. It is normally decorated with medals, beadwork, ribbonwork, or feathers. Straight dancers generally carry a fan, mirror board, or tail stick in their hands.
---
Jingle dress
Jingle dress is also called a prayer dress. There are differences in the origins of the dress among the tribes. The dress was seen in a dream, as an object to bring healing to afflicted people. It comes from the Northern tribe Ojibewea, or Chippewa, along the Canadian border.
A medicine man's granddaughter became very ill one day. In a dream, his spirit guides told him to make a jingle dress for her and have her dance in it. This, he was told would heal her. When the outfit was finished, the tribe assembled for a dance.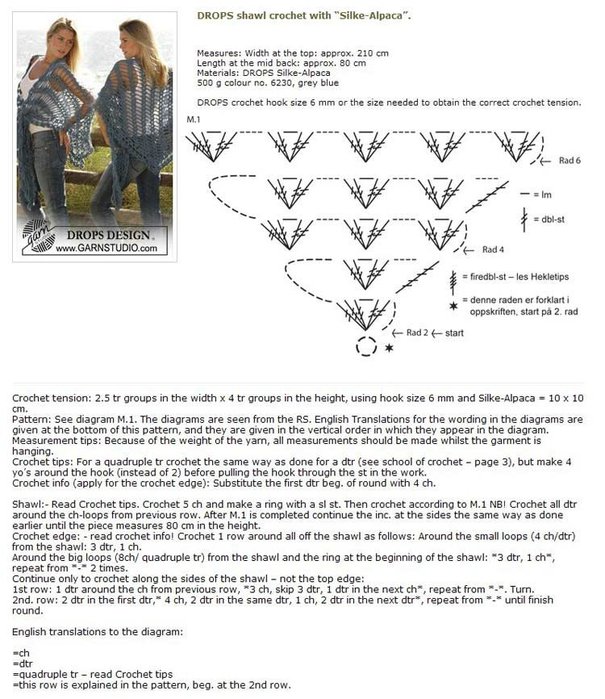 On her first time around, the illness would not permit her to dance and she was carried. As time went on she was soon dancing in the circle.
Jingle dresses are decorated with rolled up snuff can lids that are hung with ribbon. The ribbon is then sewed to the dress, the jingles placed close enough so they can hit together, causing a beautiful sound. If one were to close their eyes as the Jingle dancer passes, it would sound as though it were raining!
---
Men's Fancy
The Oklahoma Feather Dancer or "fancy dancer" is one of the most popular style of dance and outfit seen at modern Pow Wows. The fancy dance outfit, as such, has no single tribal identity.
The "Fancy Dance" originated as Fancy War Dance by the Hethuska society in Oklahoma. The individual who invented the dance was Gus McDonald. He was also the first World Champion Fancy War Dancer. The McDonald family, specifically Juel Farmer McDonald, the Ponca Tribal matriarch still presents the trophy to the fancy war dance champion each year because of this family honor.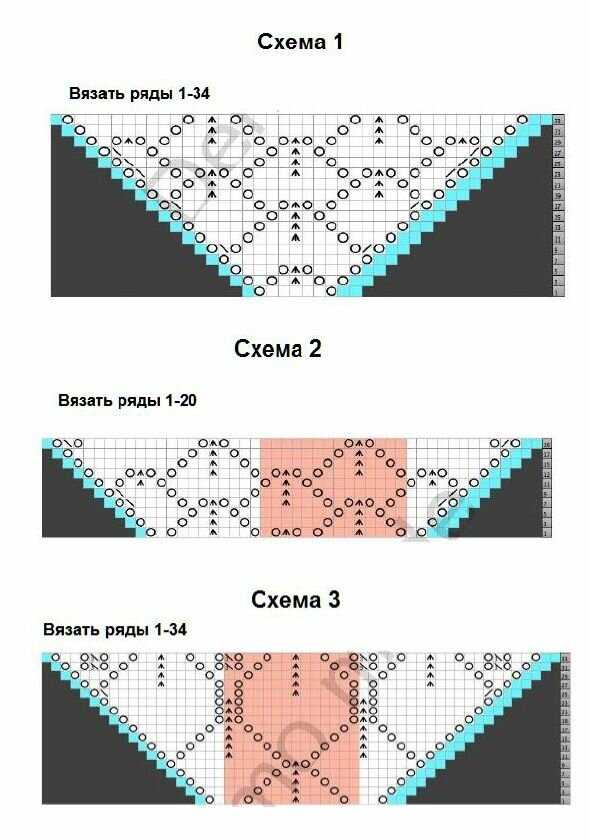 Gus McDonald also invented the "feather pull". Another contest of the fancy dancers agility and ability to keep time with the drum. This dance is done only by permission of the McDonald family.
The McDonald Family song is also sung in honor of Gus McDonald's honor to the Ponca tribe and to the pow-wow world. This war dance song is only started by permission of the McDonald family and in their presence. Gus McDonald, Ponca and the First World Champion Fancy Dancer, should be recognized for his contribution to the Native American heritage and history.
The most obvious items in the fancy dance outfit are great amounts of loom beaded sets of suspenders, belt cuffs, headband, armbands. The designs are usually matching in all items and of a rainbow feather or geometric design. Beaded medallions are on the forehead and bustles are also quite common. Occasionally a breastplate will be used in place of the beaded suspenders or in conjunction with them.
The other trademark for fancy dancers is the use of large feather bustles.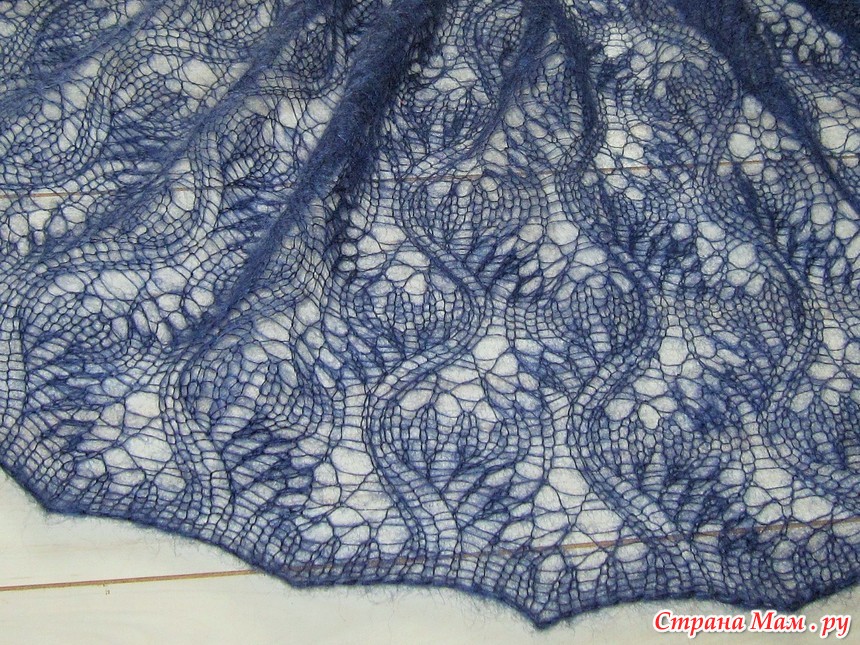 Currently most bustles are color-coordinated with the beadwork by using large amounts of feather hackles dyed the appropriate colors.
Small matching hackle bustles are sometimes worn as armbands. Hanging beneath the bottom bustle are a pair of trailers, usually with some ribbon work, made from navy blue, black or red wool.
Moccasins are Cheyenne style rawhide sole and may be partially or fully beaded. Sheep bells mounted on leather are worn just below the knee and below the bells about one or two inches are worn angora anklets. The apron pieces (two) are usually navy blue, black or red wool or trade cloth. Decoration may be floral beadwork, ribbon work, or medallions. The apron is usually trimmed with ribbon or fringe. The side drops may be loom beaded strips or finger woven yarn. chokers may consist of silk scarves, beaded strips or bone hair pipes. Necklaces with medallion drops are also seen. A standard porky/deer-tail roach with two feathers attached to a rocker assembly tops the head, often with decoratively trimmed side feathers.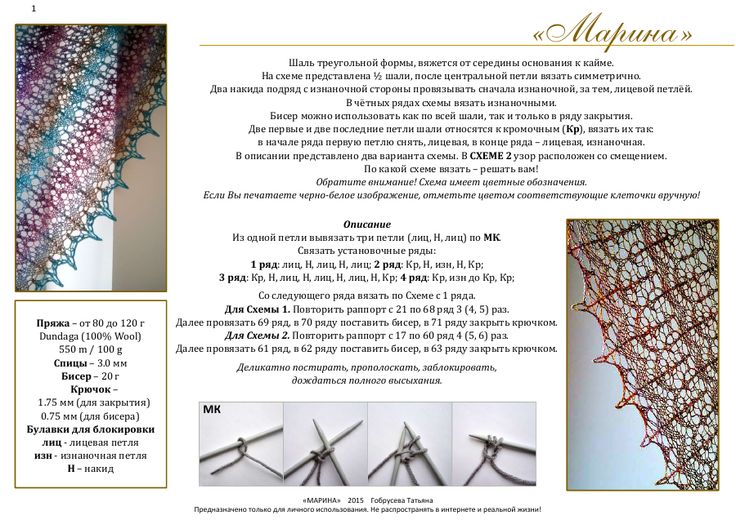 Each dancer carries either a loose or flat fan and often a tubular whistle. Ribbon shirts are becoming more common, as are matching cape and aprons.
---
Ladies Cloth
Ladies Cloth is a form of women's dress and has both a Northern and Southern style. The Southern style is danced by the Kiowas, Osage, Ponca, and others. The Northern style is danced by the Sioux, Crow, and others. The dance is a slow and graceful one much like the Women's Buckskin style.
There are many tribal variations with the outfit, including wearing a cloth dress or a wool dress and others. The basic outfit consists of several parts. The boots are a high top moccasins that is usually partially beaded. The dress is a long dress with open sleeves. The bottom of the dress is covered in a wrap that is usually a contrasting color or pattern. The wrap is sometimes fringed like a shawl. This style has a breast plate similar to the Buckskin dress. This breastplate however has a front and back to it as opposed to the one sided style worn by Buckskin dancers.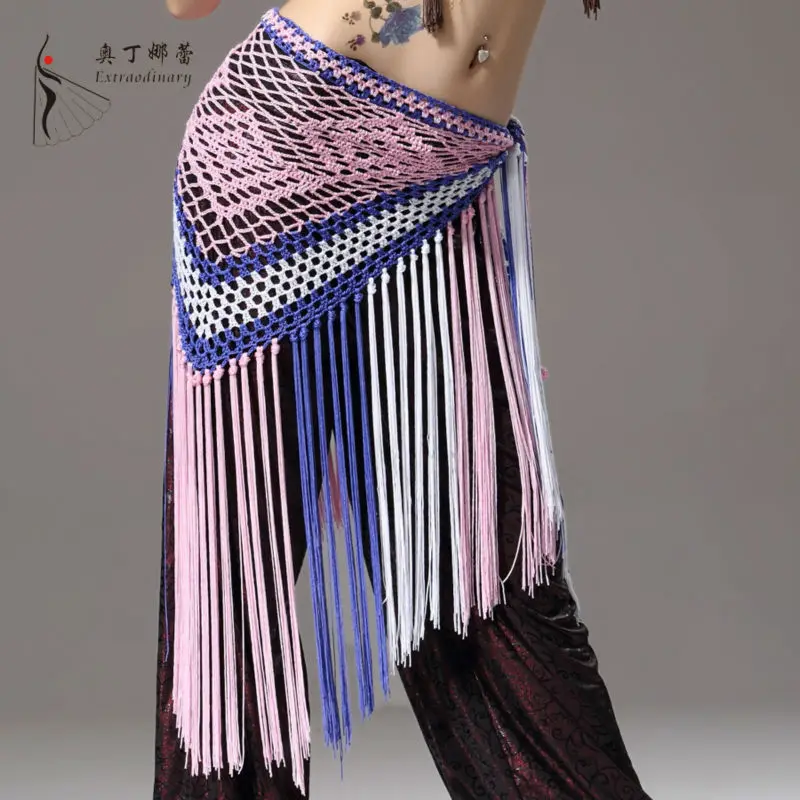 The belt is either silver conchos or beaded with a drag. The women also wear three other items on the belt are the awl case, strike a lit and tobacco pouch. The dancer sometimes wears a scarf and choker. They also will carry a fan, purse and shawl.
---
Men's Grass
Grass Dancing always stands out by virtue of two things: his dancing style and his outfit. His dancing has been described often by these words:" gutsy, swinging, slick, old-time," etc. His outfit stands out by virtue of the almost complete absence of feathers, for aside from the roach feather, there are no bustles of any kind to be seen. The outfit consists of shirt and pants, with beaded or otherwise decorated belt and side tabs, armbands, cuffs, and front and back apron, with matched headband and moccasins, if available. Ribbons and fringe are the only mobile parts of his outfit, other than the roach feather. In other words, the outfit is made to conform to the style of dancing.
Some believe that Grass Dancing came from young boys tying grass on their outfits.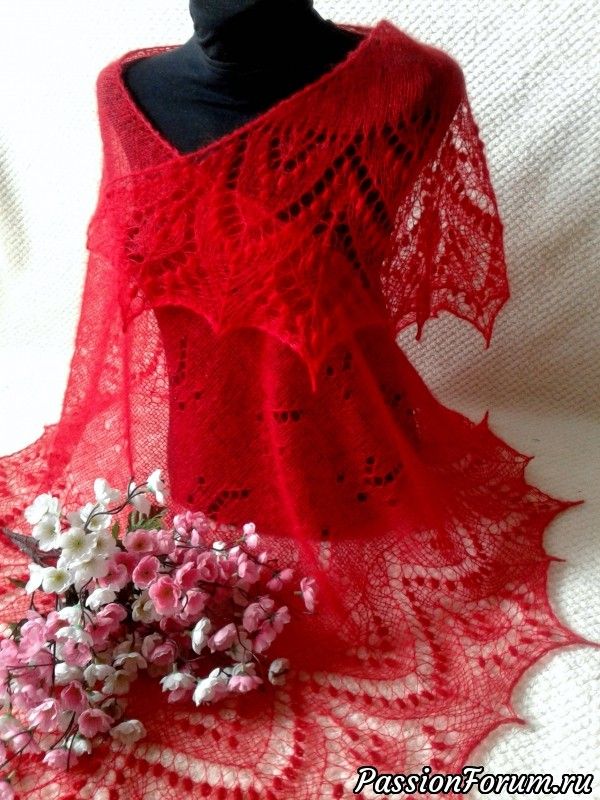 Before a dance could be held on the prairie the grass had to be stomped down. This is where many of the movements are believed to com e from. Afterwards the dancers would tie the grass to their outfit. Many believe that the Omaha tribe originated the dance in their warrior societies.
The name "Grass Dance" comes from the custom of some tribes wearing braided grass in their belts.
The unique parts of the northern outfit are the shirt, trousers, and aprons, to which yarn fringe, sequins, and beaded rosettes other designs are attached. The outfit makers are fond of using playing card designs-hearts, clubs, spades, and diamonds. Hearts and rosettes are the most common. White fringe is preferred, however, gold, silver, and other light color fringe is also used.
Bells are worn around the ankle. Mostly plains hard-sole, or woodland soft-sole moccasins, and sneakers are worn.The apron is probably the, most striking part.
The front apron (or breech cloth) is decorated with beadwork, ribbon work, or a combination.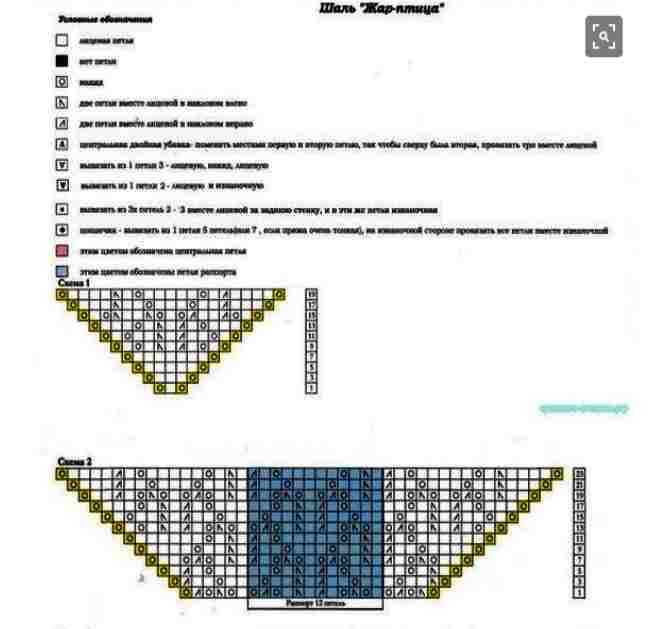 The back apron has several colors of ribbons sewn in V-shapes. The ends hang loose for two to three feet. Ribbons also hand from the center . Belts are usually fully beaded. A "holster" or drop is worn on each side of the belt and reaches to shin level.
They are fully or partially beaded. Ideally, all of the beadwork matches. It may be floral, geometric, a combination of both. Characteristic of the outfit are the large, fully beaded cuffs or gauntlets, arm bands, chokers, occasional loop necklaces or breastplates, beaded collars and ties, and colorful scarves. The real prize is the beaded harness which reaches from the shoulders to below the knees. The two strips are usually connected by a large piece of beadwork which forms and hence the name "H-harness." Tassels or ribbons hang from the end of the harness.
The perfect headdress is the porcupine hair roach which is attached to a head harness. It is decorated with rosettes, hearts, etc., and long drop stripped with fluffs, or drops made from chains or cafe curtain rings.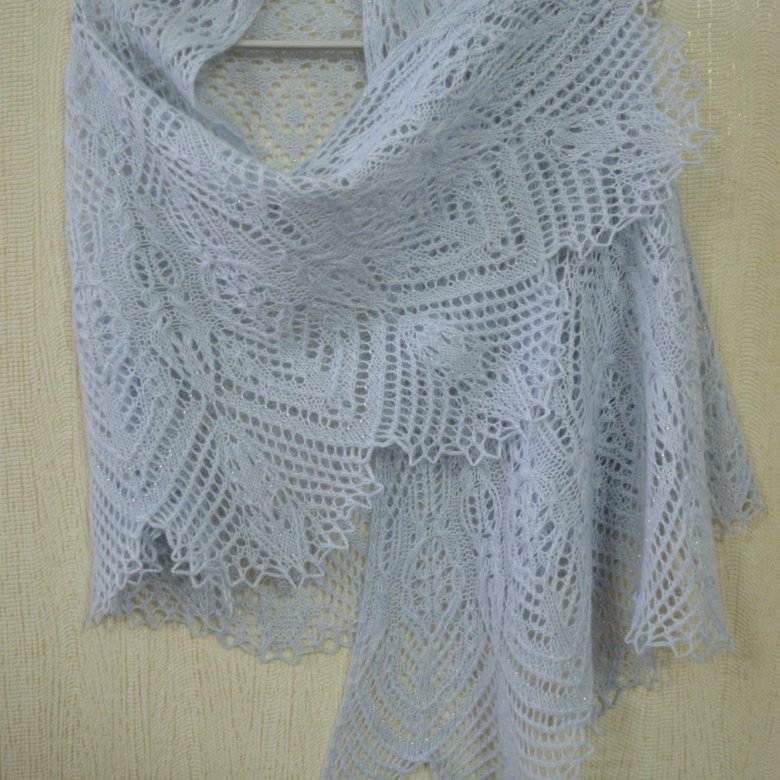 Dancers carry fans, eagle-bone or carved 'screen" whistles (some are made from metal tubes), mirror boards, and dance hoops of various sizes.
---
Women's Buckskin
The oldest form of women's dance, is Buckskin. This is a dance of elegance and grace. The movement is smooth and flowing.
The ladies wear fine, hand-crafted buckskin dresses, decorated with intricate bead designs. Northern dresses are fully beaded on the shoulders, or cape. Southern ones, the beadwork is mainly used to accent. They are equally beautiful. The women carry fringed shawls over one arm. Much like the Men's
Traditional Dance, there are many tribal and regional differences in the outfitting of this women's style. The jewelry is breath taking. Breastplates made from hair bone pipe, and glass beads can hang to the waist, or all the way to the ankles.
The latter is Northern, the former, Southern. Hair barrettes are hand beaded, and beaded pieces for the fur that hangs from the lady's hair can be quite intricate indeed.
Some ladies, who have either been princesses, or the younger ones who are princesses still, wear beaded crowns, given to them by their societies. The moccasins are either fully beaded (Northern), or accent beaded (Southern).
Ladies' Buckskin dancing is slow, and poised. Circling the drum, they bob to the beat of the drum, letting the long fringe on their sleeves sway in time. They carry a beaded purse, swinging it as well, and a shawl, folded on the arm, swaying likewise.
These highly respected women dance in rhythm with the drum by swaying and slightly bending at their knees. These movements are very slight. This slight movement, however, creates a beautiful effect in moving their leather fringe in a breezy swaying motion. Northern dresses usually have fully beaded yokes, while Southern dresses have applique beadwork.
April 29 - Dance Day. What dances were like for our compatriots in the 19th-20th centuries
For the third year, "Motherland" has been collaborating with the amazing site "Prozhito" (PROZHITO.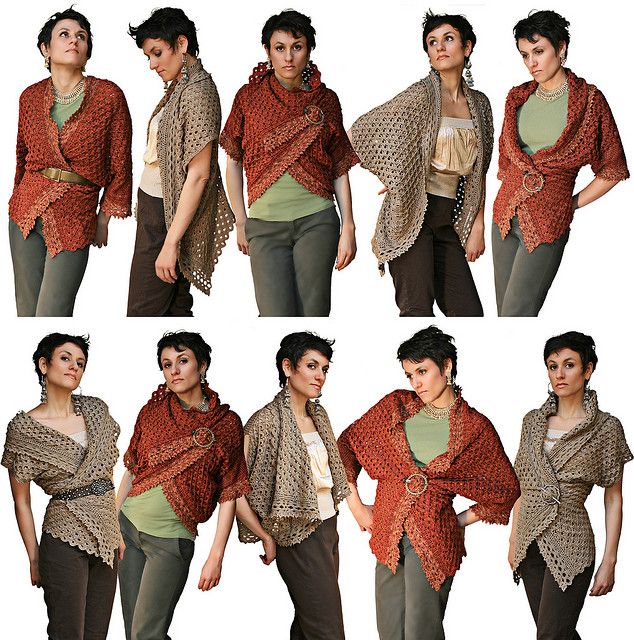 ORG), which contains more than 2300 diaries of Russians of the 19th-20th centuries. The next issue of "Live with the Motherland" is dedicated to the International Dance Day, which is celebrated on April 29.
The style and spelling of the authors have been preserved.
1807 YEAR
Stepan Zhikharev, writer, playwright, translator, senator, theater-goer and memoirist
January 26/February 7. [...] On the 3rd of February, a big ball was appointed at Count Orlov's, which is called a feast for the whole world. There are many dancers in mind, but there are almost no dancers at all. Some well-known ladies who knew each other briefly in the count's house were commissioned by the young countess to recruit good gentlemen. I do not know why Katerina Alexandrovna Muromtseva considers me among the good gentlemen and offered to take me along with her eldest son. "But I can't really dance," I said, "I'm shy and clumsy." - "Et pourtant vous avez danse chez les Werevkines et vous dansez souvent chez les Lobkoff, comme si je ne le savais pas" .
). - "It's true, but the Verevkins had a ball easily, and at the Lobkovs I dance pour rire (for laughter - fr.) in my mug, and I don't dance, but jump like a goat." - "And at the Orlovs you will jump like a ram - that's the whole difference! Talk to yourself incessantly with your lady - and they won't notice how you dance."
I refused, but Katerina Aleksandrovna resolutely announced to me: "Vous irez, mon cher; je le veux absolument: a votre age on ne refuse pas un bal comme celui du comte Orloff, ni une femme qui vous a vu naitre.Сest ridicule "(You will go, my dear; I definitely want this. At your age, they don't refuse either such a ball as Count Orlov's, or such a woman who saw you in diapers. This is wild! - fr.).
There is nothing to do, I will equip my ball costume: a puce tailcoat and a white waistcoat with a Turkish shawl vest. I'll undress with my grip!
1808 YEAR
Adelaide Eleanor Sophia Hauswolf, Swedish prisoner during the Russo-Swedish War of 1808-1809.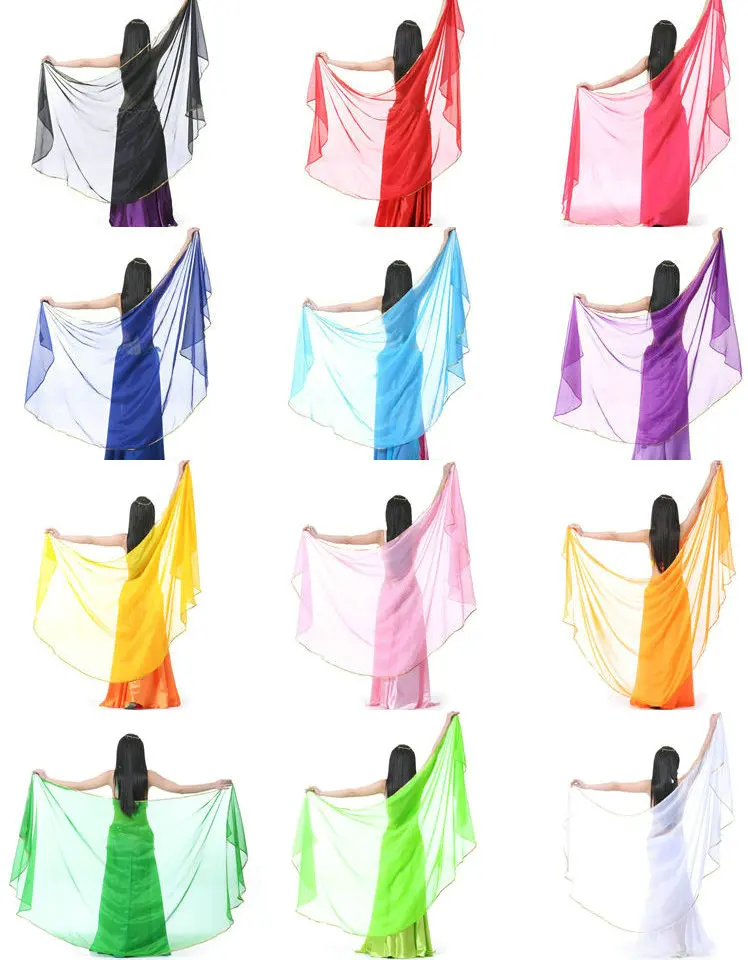 October 30/November 11. In the morning dad decided to go to a masquerade. [...] The hall was large, but poorly lit. Music was Semevsky. Only a few of the townspeople were in fancy dress, but their costumes were so bad that they could be mistaken for commoners. Luckily, they weren't dancing, just running back and forth curiously. The governor opened the ball with a Polonaise with me. I was wearing a uniform dress with a wide ribbon, which caused a lot of questions.
It was said that there were not many people today, but there were 130 people. The ladies were dressed in beautiful fabrics and adorned with jewels, but without elegance or taste. They danced so badly that even our maids danced much better than them, and of all the men there was only one who could somehow lead his lady. From a good life and constant sitting, the women here are so extraordinarily full that during the polonaise and round dance they drag their feet; from a waltz or a quadrille they are lost for the whole evening.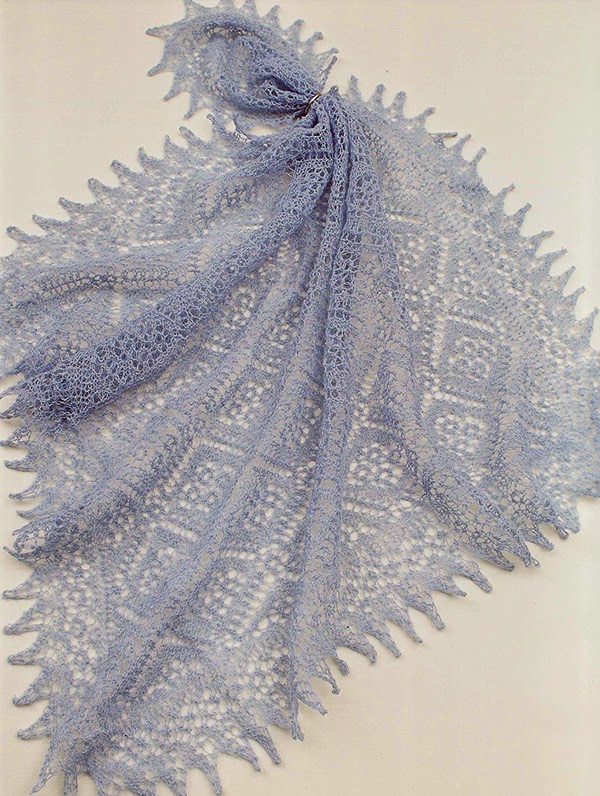 [...] I danced a lot and had a lot of fun, but dad was bored. At 12 o'clock we left.
1812 YEAR
Pavel Svinin, writer, historian, diplomat, editor and publisher of Otechestvennye Zapiski
11th [February]. [...] It is strange to believe that here (in New York - Rev. ) at the best balls only two violins squeak and a drum beats - and the American Cottillions somehow jump over them both in moderation and not in moderation - just to dance. Apart from the cotillion, nothing else is danced here. Fathers and mothers are against the waltz - considering it indecent for a girl.
Natasha Rostova's first ball. Frame from the film "War and Peace".
1829
Daria Fikelmon, granddaughter of M.I. Kutuzova, the mistress of the literary salon, where A.S. Pushkin
August 12/24. Saturday. A big reception at the Chief of Ceremonies Stanislav Pototsky. The ball was given in honor of Khozrev-Mirza.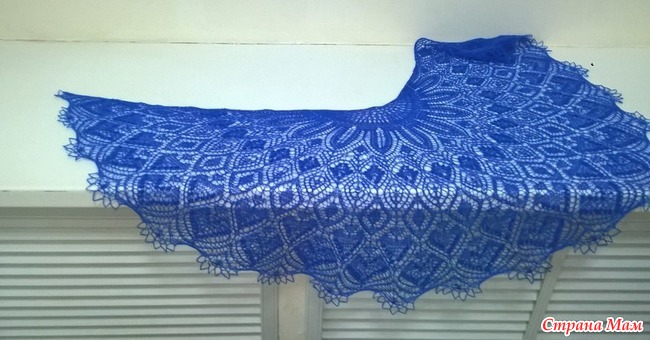 All Persians miraculously kept themselves in high society, so alien to their way of life and habits. It seems to me that they could easily be forgiven for looking at us with surprise and, probably, even with slight contempt, because the mazurka and waltz, it would seem, should shock people who are used to the fact that their women live as recluses and wear a veil. . But, on the contrary, they seem to like everything here, and they are friendly to everything.
N. Rusheva. N.N. Pushkin at the ball. 1967 Photo: RIA Novosti
1831
Alexander Nikitenko, journalist, literary historian, censor, official of the Ministry of Public Education
January 6/18. Attended a ball with General German, class inspector at the Catherine Institute in the Smolny Monastery. All of our ballroom meetings are the same. The difference is only in the decoration of the rooms and in the greater or lesser luxury of the treats. Three kinds of people are usually present at balls: dancers, Bostonists and spectators, who in turn are divided into spectators of the game and dances.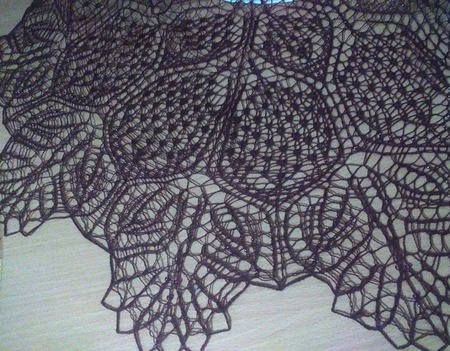 The latter include obsolete ladies - the mothers of the heroines of the French quadrille and cotillion - or men invited to count. Dancing has always captivated me. I love to watch the play of faces of dancing couples.
Women especially provide grateful material for this; as for men's faces, they are very rarely expressive. At this ball I found no more than three or four; to them, undoubtedly, belongs the physiognomy of my friend, Ivan Karlovich Gebhardt. Two distinctive features of his character are surprisingly clearly imprinted on his face: light, graceful-sly subtlety of mind and nobility. His face boils with the play of life, blooming, beautiful. It is light, open, noble. But be afraid to meet his smile: subtle Attic irony will appear in it, like a thorn near a rose.
1833
Daria Fikelmon
February 14/26. The masquerade at Volkonsky's is the most beautiful of the festivities that one can only see. The Quadrille of the Empress from the opera "The Miraculous Lamp" was excellent and exceptionally rich.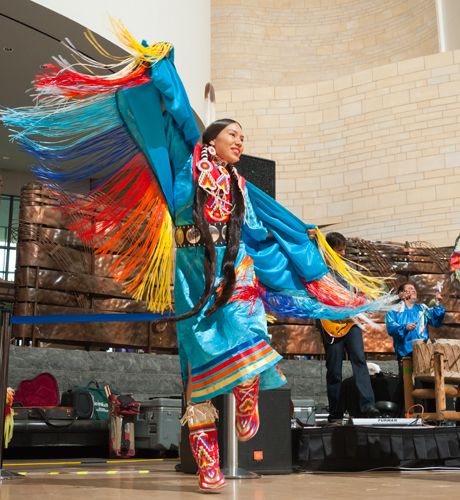 She herself looked charmingly beautiful in her costume. Having bypassed all the halls with a cortege, the Empress sat down on the throne, and the participants in her quadrille performed dances very gracefully, but still they could have been better arranged. Then our quadrille began and had a great effect. We danced the minuet and gavotte just fine, and everything, admittedly, turned out lovely.
1840 YEAR
Wilhelm Küchelbecker, poet and public figure, friend of Pushkin and Baratynsky, Pushkin's classmate at the Tsarskoye Selo Lyceum, collegiate assessor, Decembrist
October 7/19, . After a very, very unpleasant yesterday, I had fun today like a child. Istomin started for us un petit bal de famille et imaginez vous (a small family ball, and imagine - fr.) I, an old bastard, danced quadrilles, mazurkas, waltzes without rest, and God knows what else, of course, confused the figures as well as possible ; but, really, we had more fun than at other prim city real balls.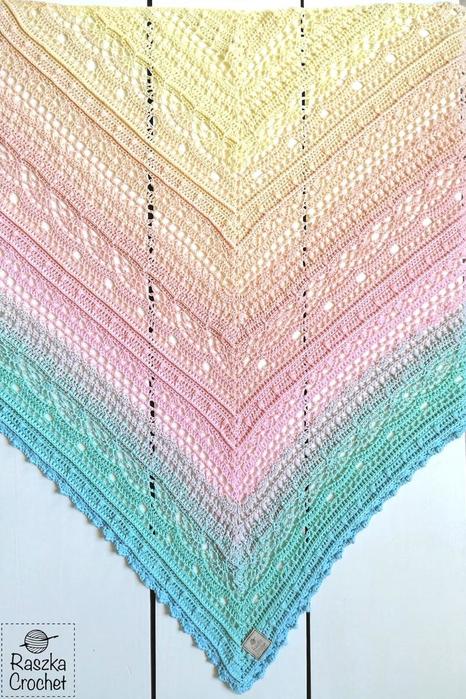 1864
Varvara Morozova, daughter of industrialist and collector A.I. Khludova, philanthropist
July 21/August 2. [...] I looked forward to yesterday, confident that I would see V. I was expecting his arrival with emotional excitement. Finally, I saw him, and he bowed to me for the first time. I was in awe and eagerly awaiting the dance. I told Lydia that I would hate him, unless he invited me to the first quadrille, with trepidation I expected his arrival, he was not there, finally, he came up and engaged me. I was overjoyed and even went so far as to kiss Lydia's hand. How cute she is! Now, I thought, I have confidence in you.
Finally, the quadrille began. God, what attentiveness, courtesy, he seems to want to charm her. From the first minute we began to talk, and then all my suspicions were justified, and I am glad that I can boast of foresight. He said a lot of pleasant things to me, and so the whole evening flew by.
Peter Kropotkin, scientist, anarchist
2 September.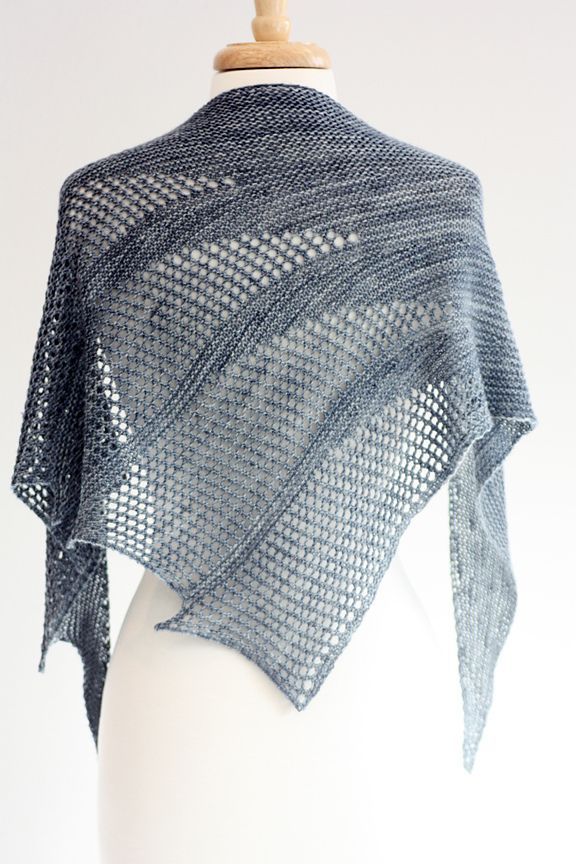 Steamboat "Konstantin". [...] On the "Konstantin" the wardroom is 27 feet long (the width of the ship) and 16 feet wide. Here they arranged dances; found 2 violinists, concocted a triangle - that's the orchestra. Of course, there were hunters, and even more so hunters for dancing: priests, the daughter of an ordinary officer, steamship ladies, one ardent food official, the printer Andreev, Kononovich, myself, even Babst. One cannot be satisfied with quadrilles - the tremblant polka, the unchanged mazurka polka, the roll (waltz. - Ed.). But the roll did not go smoothly: the musicians did not know any other way than in three steps, convenient for dancing with a pipe in their hands or, perhaps, with a mug of beer - you can be sure that with such slow movements it would not have spilled.
1882
Tatyana Sukhotina-Tolstaya, eldest daughter of L.N. Tolstoy, memoirist
May 29/June 10. [...] This evening papa was talking about what kind of person he would like to marry me to.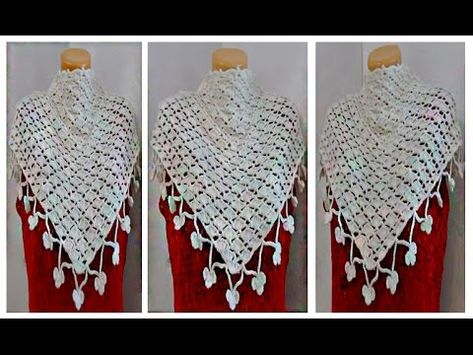 He says, certainly for a person outstanding in something, but not a secular one. "Like, he says, if a mazurka dances well, it means that he is no good." In my opinion, too. Are we being judged like this? And I tried so hard to learn how to dance the mazurka best of all, and when Misha Sukhotin told me that he was ashamed to dance with me, because I dance so well, and he is so disgusting, how proud I was!
September 29 (September 17). I just came from the staff room, where my mother is celebrating her name day. They bought harmony and treats, and they dance there. Their dance enthralled me. Arina the cowgirl dances wonderfully: she will pass so smoothly, then she will stop, she will move her shoulders and turn around quickly and start dancing again. I really wanted to go too, but it would be awkward, and they would feel it. No matter how beautiful the waltz and the mazurka are, it is incomparably and less and more beautiful, and goes straight from the heart, and most importantly, more original: everyone shows his character in his dance, and it's good that this cannot be taught, everyone has his own special manner.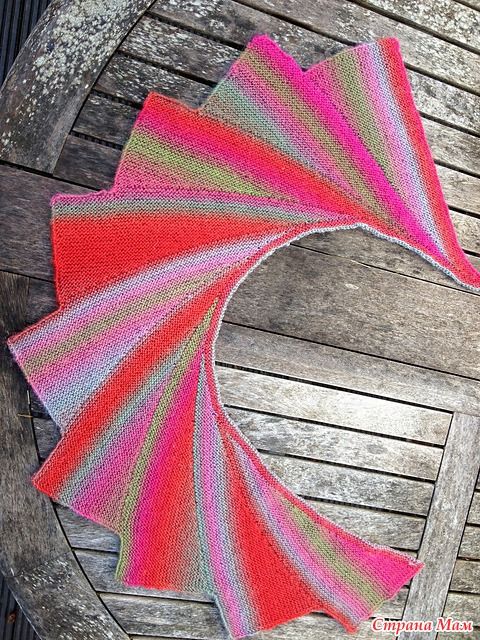 1892 YEAR
Maximilian Voloshin, poet, translator, landscape painter, art and literary critic
December 17/29. The whole evening passed remarkably cheerfully. After a while, almost everyone had already gathered, and the dancing began. Olga V dragged me to dance the polka. "Yes, I don't know how, I never danced!" - "Well, make up your mind, try it!" I made up my mind, and it turned out that I can dance the polka. "Well, now try the waltz!" - "Well, it's me, really, I can't do it at all. After all, I still learned to dance the polka, but never the waltz." - "Well, nonsense, let's go and learn this. After all, you didn't want to dance the polka either." I made up my mind, and it turned out that I could also dance a waltz. So in the end he went out and danced all the time and with all the ladies. I still can't believe that I could dance the polka and the waltz. Now, then, you can say that I'm dancing.
1896 YEAR
Vladimir Lamzdorf, Minister of Foreign Affairs of the Russian Empire
February 3/15.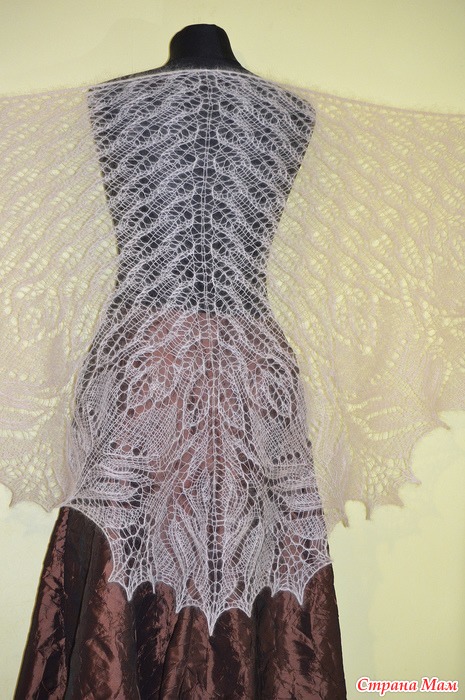 Gears tells me about yesterday's costume ball at Grand Duke Vladimir's. [...] Sovereign yesterday, pacing around the living rooms, entering into conversations; it seems to me that his majesty goes too far in his modesty. Girs invited Princess Yusupova to a French quadrille at the moment when the sovereign was approaching her with the same purpose. "Ah, you have already been invited, so let's dance the next quadrille," the sovereign seemed to say. Despite all the efforts of the princess and Girs to prove that no previous agreement could compare with the honor of the royal invitation, the sovereign confirmed his decision and gave Girs the first round of a quadrille with Princess Yusupova.
At a ballroom dance class at the Smolny Institute for Noble Maidens. Photo: Karl Bulla
1900
Vera Khludova, 11 years old
January 11/23. I'm starting to write a diary! [...] Today we went to a dance lesson with the Naydenovs (cousin), where we now dance: polka, waltz, minion, pas de quatre - we dance all this! I love to dance, but only to watch when they dance dances that we did not learn, new ones - then it's very boring! Look around, yawn!
Eugene Lansere, artist, member of the "World of Art" association
January 22-23/February 3-4.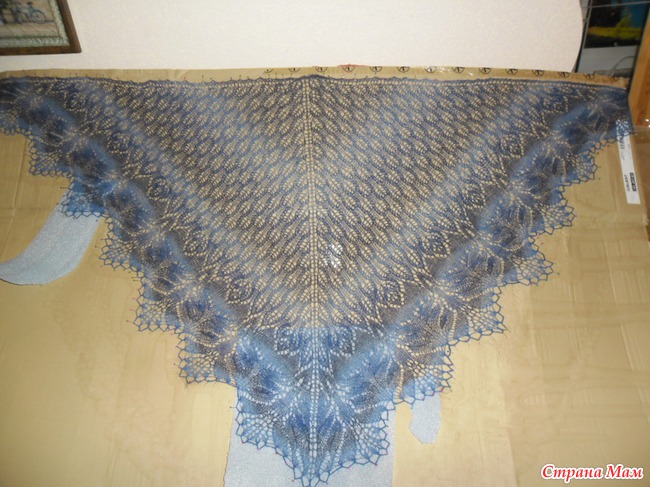 Saturday - Sunday. 3 am. I have just returned alone (that is, with Mile) from the very first ball at the Meisners. Mom, Cat, Manya and Kolya still remained. I only want (and only because I haven't written for a long time) to draw a small parallel with the ball at Uncle Lyulya's.
Some facts: then I wanted to be terribly, I was afraid and worried. Then there was some kind of fun dancing (polka, square dance), stayed until 5 in the morning and after that was quite pleased with the evening. Somehow I grew cold and lost my taste for balls (before that, I longed painfully to learn how to dance). Today, until the evening, I hardly thought, I went indifferently and almost confidently. And just as he felt embarrassed, proudly tormented by his boredom, and finally left.
And now it's just the opposite - again I painfully want to learn how to dance, again dances and balls seem to me like something magical, a goal that I want to achieve, and I'm already thinking about the academics' ball with thirst and I want to learn how to dance, well, at least a waltz!
1902 YEAR
Sergey Zimin, theatrical figure, philanthropist, founder of a private theater
January 18/31.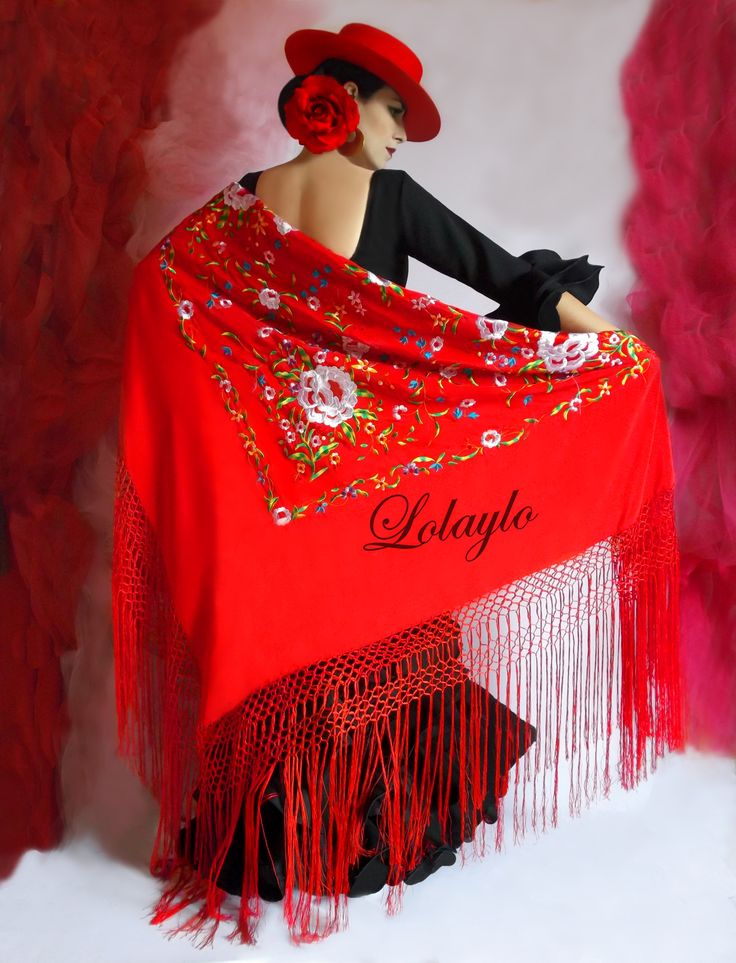 U N.L. Zimin's blessing was a lot of fun. I even danced. To do this, they began to study with the ballet dancer Domashev, a wonderful dancer of the Bolshoi Theater. Small in stature, but surprisingly elegant, he fascinated us all, and we enjoyed studying with him.
1915 YEAR
Sergey Vavilov, physicist
April 30/May 13. Vysniki. I went out into the garden in front of the house. A charming bright May night, the old house is lit in some places and acts as an elegiac bright spot among the ancient chestnut trees. Fun in the yard, tambourines, harmonica. The polka and mazurka are famously beaten off, couples are spinning. It is somehow inexpressibly sad to look at this fun. 2-3 days will pass, there will be Schmidts, Mullers and all sorts of Haudegen. Something like "Feast in the Time of Plague".
Celebration at the collegiate registrar's house. Early 1900s.
1920 YEAR
Nikolai Golovin, professor of geodesy at the Moscow Land Survey and a number of other institutes
January 13/26.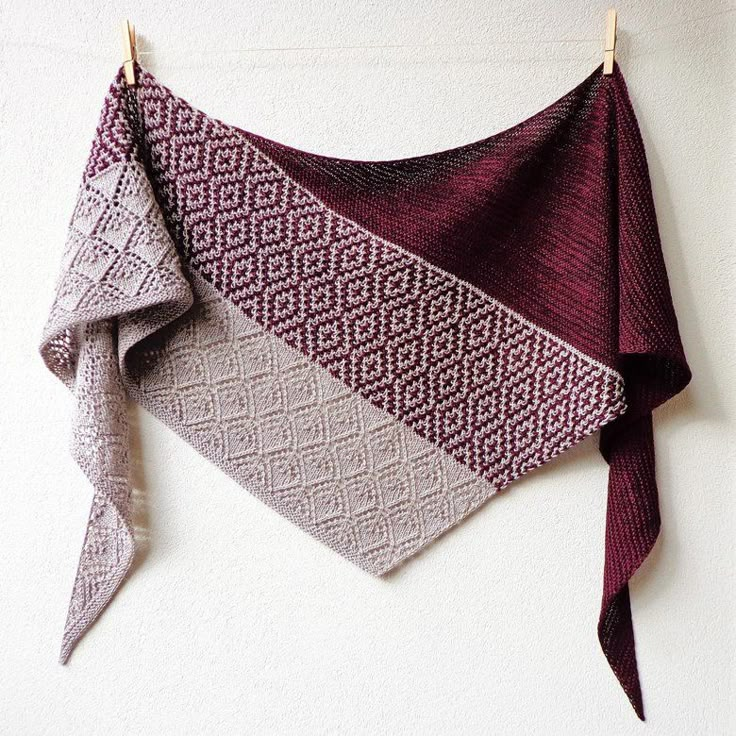 Yesterday was St. Tatyana, Alma Mater Day, Moscow University. The day before, the students of the Moscow Polytechnic [Institute and students of the Land Survey Institute] staged a concert-ball on Novaya Basmannaya in the house of the former Prince Kurakin. They invited me, they sent honorary tickets. But neither I nor Marusya could go there. Yesterday the students, and today the listeners reported that the evening was a success, there were teachers and professors with their wives. Many young people stayed until morning. Sofya Ivanovna Bocharnikova, our permanent clerk, stayed until 9hours of the morning. And after her departure, the hidden young people still danced until 11 o'clock in the morning. The artists were pleasantly surprised by the composition of the audience, it was "clean". They say that now it is the greatest rarity.
Nikita Okunev, employee of the shipping company
July 12/25. Oswald Spengler (German) wrote the book "Death of the West", which has an incredible success.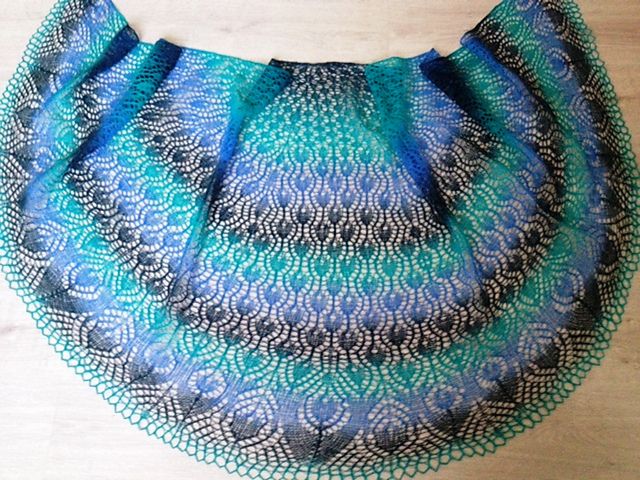 It vividly proves that all civilized humanity is now in a period of collapse, an unprecedented catastrophe and on the eve of death. The mass seeks support in crude mysticism and ... in the foxtrot. It means "fox step", the so-called fashionable dance that came from America. This is the legacy of tango. In the tango, he says, there was the refinement of vice, and in the foxtrot there was only the rudeness of depravity.
Yu. Pimenov. NEP. At the restaurant. 1927
1921 YEAR
Nikolai Mendelson, philologist, teacher
5/I. Yesterday in the gymnasium there was a meeting of those who graduated from all the issues. 50-60 people gathered. E.I. Yermolova (Yermilova?) showed off her ballet studio. Ballet is now fashionable, as is poetry. As in the old days, very old, embroidering purses, the pianoforte and the French language were a necessary accessory for the upbringing of a girl, so now "poetry" - theoretical and practical - and ballet have become the same necessity.
Girls and girls from the studio in most external data do not have: bad figures and ugly legs. Two or three, however, nothing. Dancing, in general, is very mediocre.
Ksenia Solovova, chemist
March 14th. I danced in the gymnasium with Kirill Focht, he is so sleepy, he does everything wrong. I didn't even have much pleasure in dancing! Whether it's Styopa's business, it's nice to be with him, he's so dexterous. He is now quite firmly settled in my heart.
1927 YEAR
Irina Knorring, poet, memoirist, emigrant
February 2nd. For the first, and maybe the last time I saw dancing in Paris. There were many French women, and they gave the evening a peculiar Parisian flavor. Small figurines, cropped hair, raised shoulders, short dresses, lined eyes and bright lips - dolls, porcelain figurines. God ordered them to dance the foxtrot, it is stylish and even beautiful in its own way. And when our Russian aunt with breasts in three girths begins to bend, to stagnate, then this is ridiculous and ugly.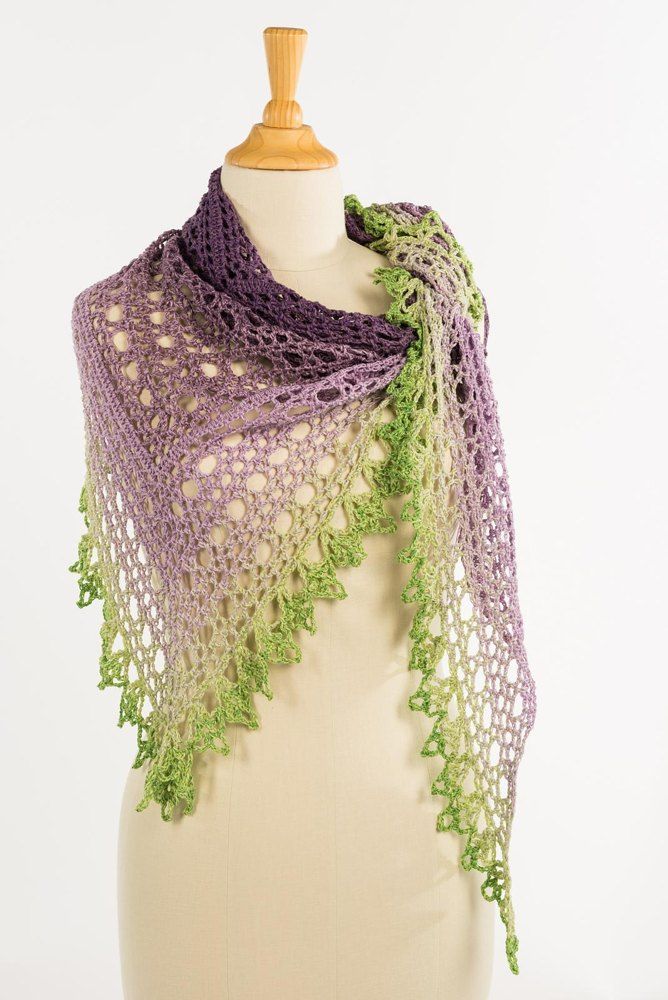 Feature of the new dances: they are not cheerful (not my idea). The French women dance seriously, they perform sacred rites. No flushed cheeks and sparkling eyes. There is no fun and no beauty, but dancing does not always serve fun and aesthetics, and such a touch of two bodies, so close that you feel every curve of the body, reaches its own. Sometimes it is enough to take the hand above the hand to feel the trembling "of the whole body along." Yes, Marina!
1930
Olga Radivilina, schoolgirl
January 3rd. After dinner, everyone began to dance the foxtrot, what a nasty dance it is: people press against each other with their whole bodies up to the head and then move in this position on the floor, making barely noticeable figures that in an ordinary position would be taken for indecent.
People dance the foxtrot to hug each other, why can't they hug without music if they want to? Why is it considered indecent? Why is it not indecent to make voluptuous movements to the music? I don't understand why there are such conventions.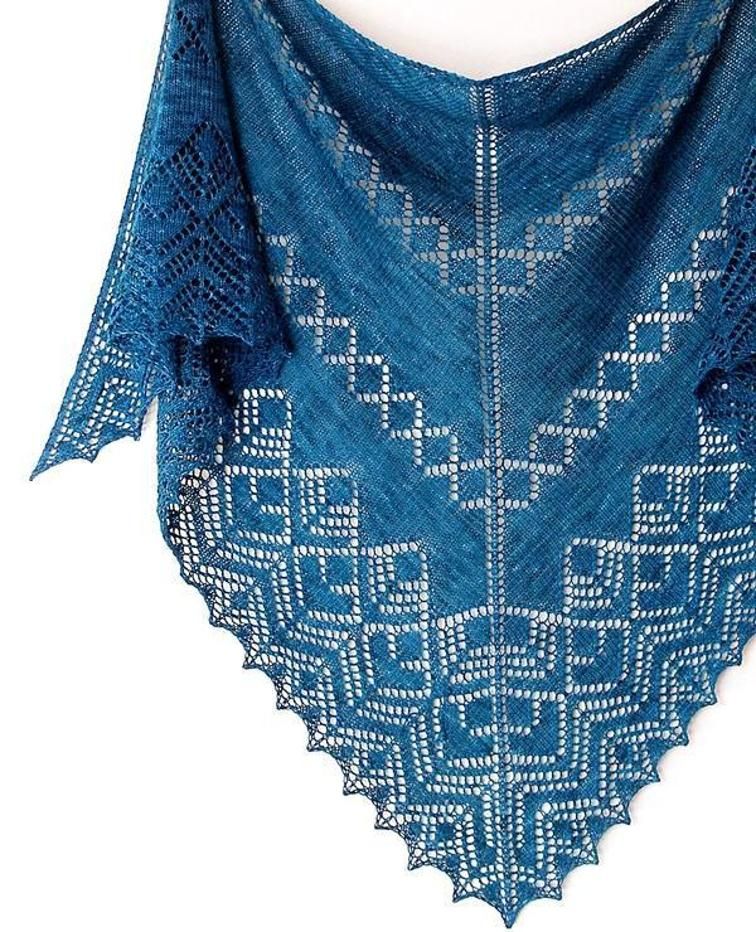 If you want to hug, then hug without music.
I really liked Rudzutak's behavior, emphasizing my thoughts. One young woman (one of the people I like in this company) invited him to dance the foxtrot (he doesn't dance at all). He took her, put his arms around her, pressed her to him. She struggled, but he was strong, holding her a little so he released her and said that it was better than a foxtrot. In fact, it's better than the foxtrot. But not everyone is allowed to do this, and not everyone dares to hug a woman, and not every woman will allow herself to be hugged without music.
1934
Boris Sushchenko, resident of Barnaul
December 17th. Left home at 8 yesterday, arrived at 1 1 / 2 at night; played with Oleg Vit. 3 hours in chess, (won), and from 11 am to 1 am - ... "and!" tango and foxtrot! Here are miracles in a sieve, I'm dancing... tango. For the time being, successes on the "bang", the sequence and "formulation" of movements do not fit in the head - the legs fail; summary, or what, start?
K.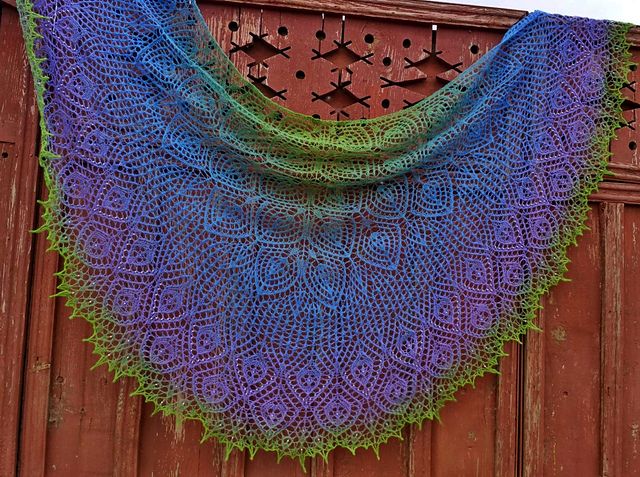 Korovin. Village dances. 1936 year.
1936 YEAR
Nina Kosterina, Komsomol member, daughter of the repressed writer and journalist A. Kosterin
I would like to start the diary from a date that for some reason stuck in my memory. It was April 8th. I was fifteen years old and celebrating my birthday. At the party I had Alik, Boris, Volodya, Volya, Lusya, Tonya and Vitya. I was worried before the evening and was afraid that it would be boring. However, the evening went well - not a single birthday of my life was so fun. And that evening, for the first time, I "risked" dancing with the boys - with Alik and Vitya. When Alik hugged me around the waist, and I put my hand on his shoulder, I involuntarily shuddered - it was such an exciting and joyful feeling. I have been dancing for a long time and love to dance, but never with such pleasure. Jokingly, Alik lifted me into the air: my heart sank, my breath caught and my cheeks burned with heat ...
In a holiday home.
1938
1937
Dmitry Mikhailov, high school student
November 23rd. For a long time I wondered: "Why don't our guys dance?" After all, the guys 2-3 years older than us already danced in the 8th-9th grades. They don't dance because they are embarrassed to learn. (And why don't I dance? Yes, that's why, too, perhaps).
Tonight there were a few guys and girls in the class for a play rehearsal. Well, they messed around, of course. I started talking about dancing. Galya Fursova told me: "Dimka, let's learn to dance!" And instead of the usual refusal, I said: "Come on." She looked a little embarrassed, but that's okay. For a few minutes she taught me to dance the foxtrot. Artemov V. (Pistik) immediately wanted to study. She taught him further and almost learned it.
And now I'm sure that all the "leading" guys in our class will start learning to dance. May 3 I celebrated the First of May in a way I couldn't even dream of. We went to the factory yard, where they had a dance.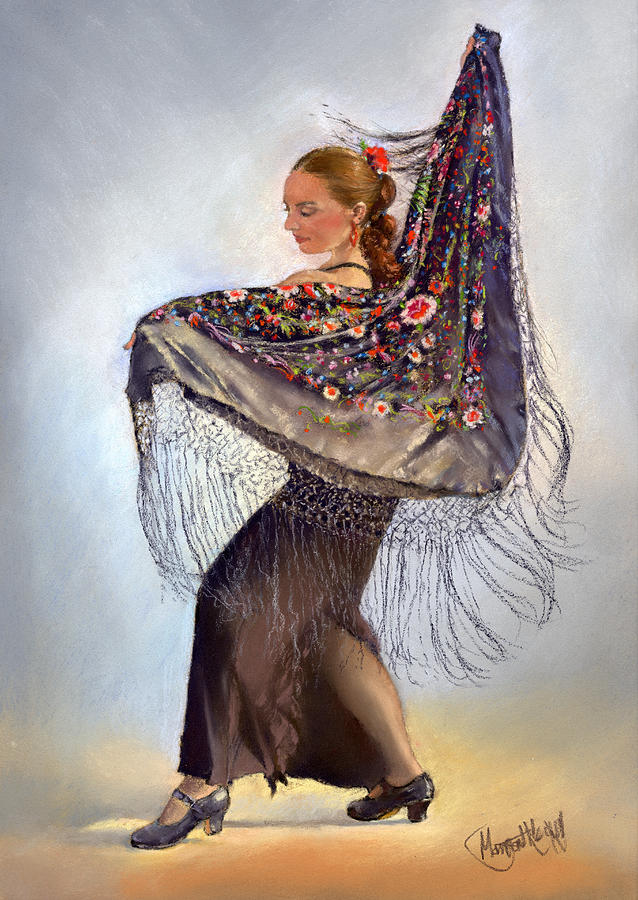 I didn't dance because my shoes fell apart in the winter. I was in my grandmother's leather slippers and therefore huddled on the sidelines. But it didn't spoil my holiday. And in the yard, the bosses, a little tipsy, were dancing so much that it was a pleasure to watch. The accordionist played everything that was asked: a Russian, a gypsy girl, a lady and even a quadrille.
At rest. 1943
1944 YEAR
Vladimir Tarasov, participant in the battles for the liberation of the Baltic States
Yesterday we were given warm footcloths and mittens. Suddenly the radio started playing tango. Kostya and I could not stand it and let's dance. How I would like to arrange a small evening, dance, have fun. But, alas, oh!
Grigory Kasyan, political instructor
December 19th. Hospital N 3336. Toropets. The other day I learned to dance to the button accordion and have already danced the Boston waltz, tango and foxtrot. All this can bring me closer to any circle of people.
I attach special importance to dancing. These days of mine are quite interesting, but you will quickly forget about them.
Ion Degen, tank commander, poet
You won't go crazy at the front,
Without learning to forget right away.
We raked out of destroyed tanks
Everything that can be buried in the grave.
The brigade commander rested his chin on his tunic.
I hid my tears. Enough. Stop doing that.
And in the evening the driver taught me,
How to properly dance padespan.
Six o'clock in the evening after the war Photo: from the collection of Vladimir Sergeev
National dances
In 1945, Iliko Sukhishvili and Nino Ramishvili founded the Georgian National Ballet. Initially, it was called the "State Ensemble of Georgia" and became the first professional one in the country.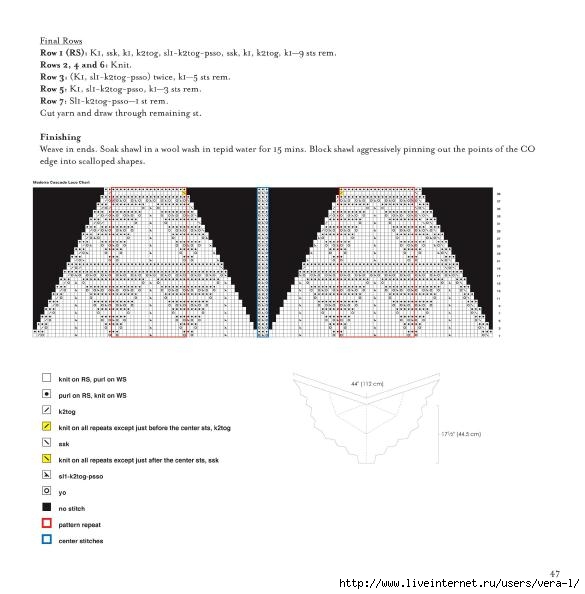 After, many other ensembles were based on their example. Thanks to Nino Ramishvili and Iliko Sukhishvili, Georgian national dances and music became known all over the world. They became inseparable partners on stage and in life. Determined, Iliko and Nino made their dream come true. Their life together became an adventure of creativity, which was fully realized through new generations of dancers. Two hours of the program of the National Georgian Ballet is one continuous story, the adventures of the Georgian spirit. Many important changes took place in the program presented by Sukhishvili and Ramishvili. The structure, architectonics, individual steps of each dance have been improved and changed. The vector of all these transformations was aimed at internal integrity. The creative search continues daily, and we see how the evolution of dances progresses, from the illustrative to the general, from the specific to the general. Dances staged by the Georgian National Ballet have become a tradition over the years.
Children's ensembles, dance circles, amateur groups work exactly according to the methods of the Sukhishvili Ensemble. The adventures of the Georgian spirit will still fill the hearts of the audience with inexplicable emotions, and will bring to the world the history of a small nation, great tragic artistry, humor and temperament. The Georgian National Ballet has been represented in the world by many famous impresarios and companies, has performed at the Albert Hall, the Coliseum, Metropolitan Opera, New York Times, and many famous places. At 19In 1967 they were welcomed by La Scala - this is the first and only time when a folklore ensemble was given the opportunity to perform there. The curtain was raised 14 times, which is a record.
Ilya Sukhishvili - Born on April 17, 1907 in Tiflis - Date of Death March 24, 1985
Nino Ramishvili - Born on January 19, 1910 in Tiflis - Date of Death September 6, 200012
---
9000 9000 Carthels "Carter »/ქართული
Kartuli wedding dance is a truly romantic dance.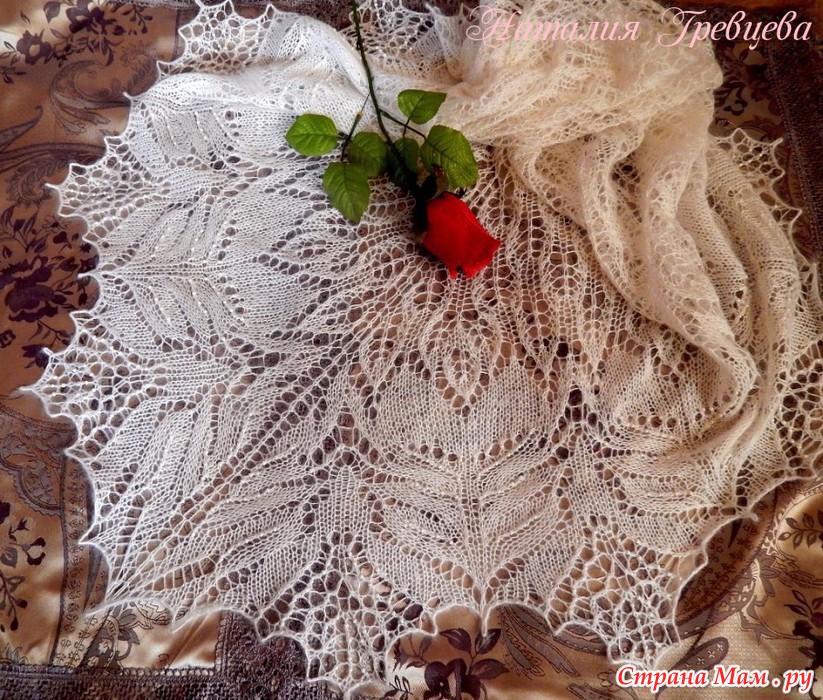 It is performed by a dancing couple and combines the softness and grace of a woman and the pride and love of a man. He shows that even when in love, a man maintains respect and good manners by not touching a woman and keeping a certain distance from her. The gaze of a man is always turned to a female partner, as if she is the only one in the whole world. Moreover, the man's torso constantly remains motionless. On the other hand, the woman's gaze is downcast all the time and she glides across the floor like a swan on the smooth surface of the lake. The great skill required to dance the Kartuli has given this dance its reputation as one of the most difficult. This is one of those dances that was not created for the stage, but is danced according to very clear rules for the sequence and relationship between a man and a woman. It consists of 5 parts: the man invites the woman to join him, they dance together, then the man's solo dance, the woman's solo dance, and finally they dance together.
The dance expresses the chivalrous attitude of a Georgian man towards a woman, who shows her the highest degree of respect.
---
Dance "Khorumi"/ხორუმი
Khorumi A military dance that comes from Adjara, a region located in southwestern Georgia. Initially, the dance was performed by only a few men. However, over time, their number has increased. In the modern version, 30-40 dancers can participate in Khorumi. Despite the fact that the number of participants has changed, the content of the dance has remained the same. This dance shows the life of the Georgian army of the past centuries. Several men perform the "prelude" to the dance, as if looking for a campsite and enemy camps. They then "summon" the army to the "battlefield". The march of the army is a very exciting sight. Its intensity, simple but expressive movements and clarity of lines create an atmosphere of fear on the stage. The dance combines the themes of hunting, war and victory celebrations, as well as the courage and glory of Georgian warriors.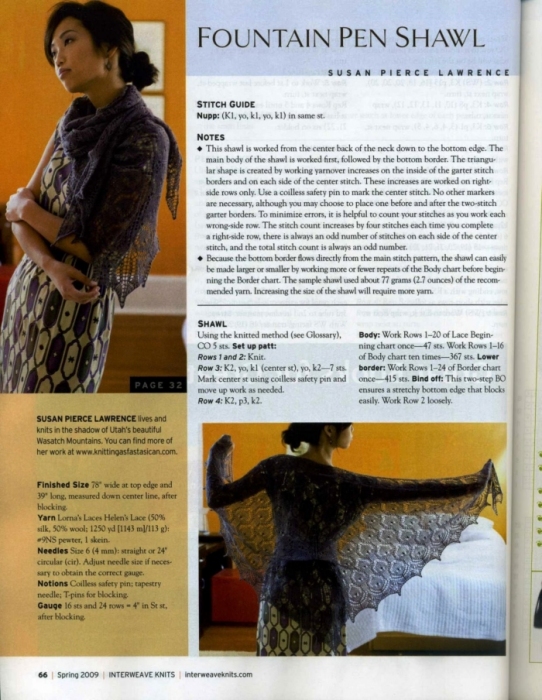 In "Khorumi" there are dance movements that have a centuries-old history. "Khorumi" expresses the boundless strength of character of the Georgians.
---
Rachuli dance/რაჭული
Rachuli Perkhuli - Georgian (Rachin) dance. Rachuli khalkhuri roqua. This dance is called "rachuli ogro-chogro". It is performed to the accompaniment of Racha singing, this type of dance is again inherent in mainly western Georgia, for example, in Svaneti. And this genre is called "SAPERKHULO", from the Georgian word "infantry" - leg. The history of the origin of the Racha dance is very controversial and diverse. There is an opinion that the dance comes from the Racha village of Uravi (hence the words in the song - "... rashovda, chamoviare Uravi, rashovda"). Some associate this dance with the Upper Racha villages of Seva and Parakheti, which are also mentioned in the Racha potpourri. In any case, the dance is full-blooded Rachinsky. This dance was not widely known to the public either during the legendary Iliko Sukhishvili, or until 2000.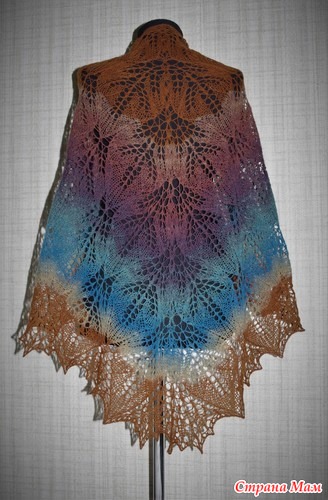 Literally over the past 7-8 years, a Racha dance has appeared for a wide audience, thanks to the famous Racha dancer David Skhirtladze from the Ambrolauri region, whose efforts staged "rachuli", masterfully performed by the Georgian folk ensemble "Rustavi" and its leader Pridon Sulaberidze. Since then, various variations of this dance have been going on, many local Tbilisi ensembles have included "rachuli" in their repertoire, in some cases very different from each other. A characteristic feature of this dance is a melody loved by everyone and easily remembered, which is performed in different places in Rachi in their own way.
---
Dance "Adjarian"/აჭარული
Dance "Acharuli" - also comes from Adjara, to which it owes its name. "Acharuli" differs from other dances in its bright, colorful costumes and playful mood, which creates simple but precise movements of the dancers on stage. The dance is characterized by graceful, light, playful flirting between men and women.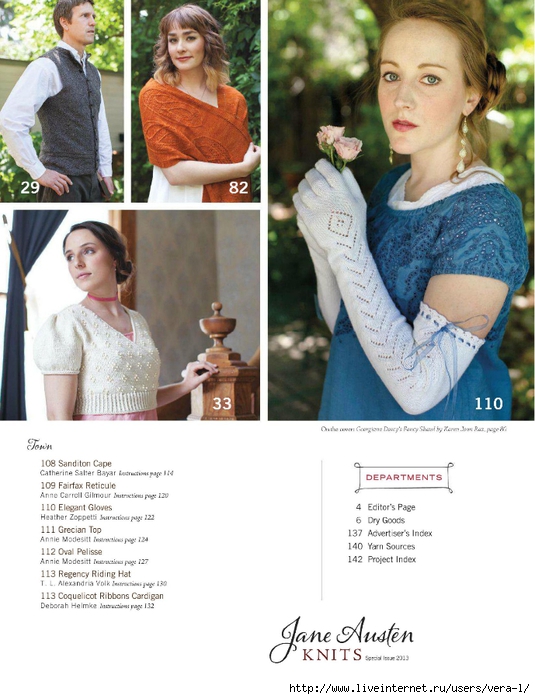 Unlike "Kartuli", the relationship between a man and a woman in "Acharuli" is more relaxed and careless.
---
Dance "Kazbeguri"/ყაზბეგური
"Kazbeguri" is a dance from the north of Georgia, a region distinguished by a variety of cultures and traditions. The relatively cold and harsh climate of the mountains is reflected in the vigorous and rigorous movements of Kazbeguri. The dance is performed exclusively by men and demonstrates the endurance and inflexible character of the highlanders. This is a bright and full of energy dance, where each participant strives to show their best side.
---
"Partsa" dance/ფარცა
Partsa (ფარცა) or "Guruli Perkhuli" is often called simply Perkhuli – which means round dance. This dance originates from Guria (a region in southwestern Georgia). This energetic dance is characterized by: fast pace, rhythm, festive mood and colorfulness. "Partsa" brings joy to the city, and to the village, and to the stage.
This dance creates a mood and fills with the desire to have fun. During the performance of "Parets" the dancer feels like a bird in the sky, soaring from edge to edge of the stage, barely touching the floor. "Partsa" captivates the audience not only with swiftness and grace, but also with "living towers". "Partsa" is a group dance that captures the history of Georgia and the Georgian spirit. This is a very ancient dance, popular at rural festivals.
---
Dance "Mtiuluri"/მთიულური
"Mtiuluri" has its origins in the region of Mtiuleti like "Khanjluri", "based on competition. However, in this dance, the competition is mainly between two groups of young people. It's more like a glorification of dexterity and skill. First, the groups compete in the performance of complex movements. Then we see the dance of the girls, followed by solo performances of amazing tricks on the knees and toes. At the end, everyone performs a beautiful finale. The movements of men are sharp and swift, women are energetic and agile.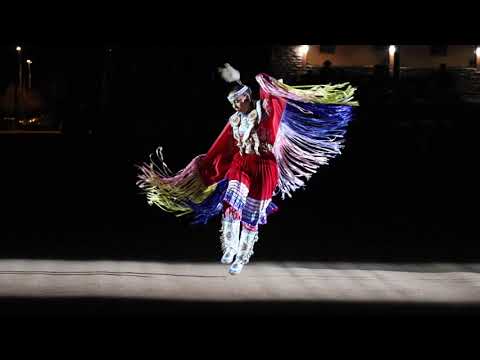 The dance is reminiscent of a holiday in the mountains.
---
Dance "Kintouri"/კინტოური
One of the city dances illustrating the life of the citizens of old Tbilisi, the capital of Georgia. The name of the dance comes from the word "kinto", as small street vendors were called in Tbilisi. Dressed in black robes and baggy trousers, the kinto usually carried their goods (mainly food) around the city on their heads. When a customer chose a product, the kinto would remove a silk handkerchief hanging from his silver belt and wrap fruits or vegetables in it to weigh. Kinto were distinguished by enterprise, cunning, agility, gaiety and ease. These features of kinto are clearly demonstrated by "Kintouri" - a dance that is frivolous and pleasant to watch. It is characterized by oriental, Asian rhythms, extravagant pas, cheerful, playful gestures. This colorful dance impresses with a delightful combination of farce and virtuosity.
---
Svan dance/სვანური
"Svanuri" is a ritual dance for the glory of God.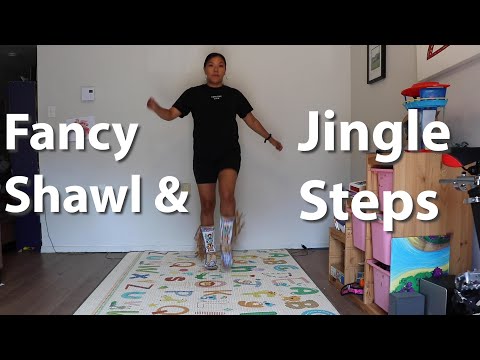 "The cult of great sacrifices in honor of the sun god, personifying the rituals of divine emblems, the fire festival (in winter and spring), which determined the Georgian mythological worldview, which was influenced by the pagan calendar, has been preserved in the ritual rites. Very often, a holiday that begins with a bell ringing ends with the ringing of daggers ." In short, they are Svans. As violent as the Mtiuls, but too high mountains froze the Svans. Here, emotions are still expressed with restraint. The inhabitants of Svaneti are harsh and formidable.
---
Dance "Muhambasi"/"Karachohely"/მუხამბაზი/ყარაჩოღელი
Karachocheli respectable craftsmen who were greater respect and trust. They had their own united artels (like a brotherhood), called amkars. They respected their traditions, the laws of honor. They dressed in the same uniform. They wore the same black chokha, which gave birth to the word "karachokheli", i.e. "wearing a black chokha.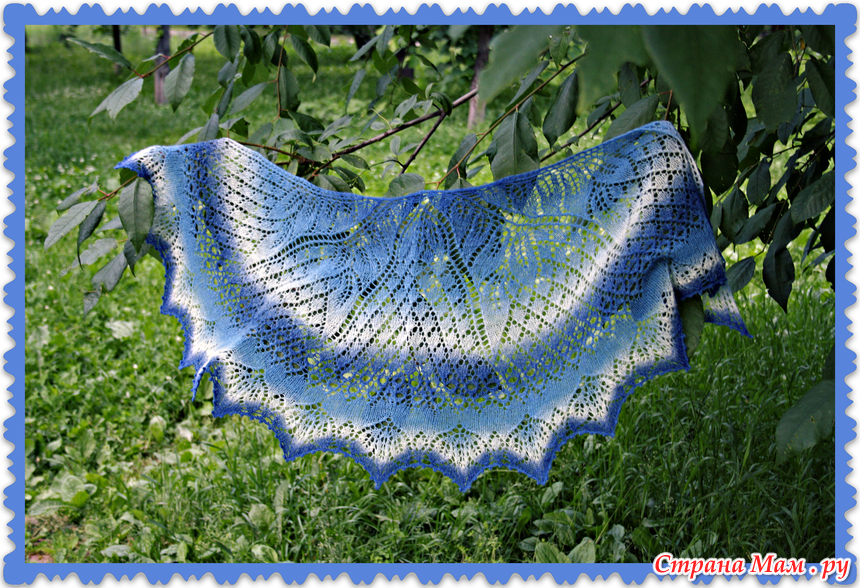 " A black satin akhaluhi (shirt) was worn under the chokha. Wide black trousers were tucked into pointed boots. At the waist was a dangling massive silver belt with a motley silk scarf tucked up - baghdadi. And the head was crowned with a pointed hat made of lamb wool, called "tsitsaka" ("pepper"), which is considered a symbol of their dignity. From the word "Baghdadi" the dance with the scarf "Baghdaduri" originated.
Due to the constant physical work, the Karachokhels were mostly broad-shouldered. Masculinity was characteristic of them, they were knightly noble, subtly felt poetry. They were the same in the Karachokhuli dance, where everyone moved with a proud look and a sense of dignity. The dance movements were commensurate with the way of life of the Karachokheli. They are calm and sedate. The very basis of the Karachokhuli dance is sliding movements. Their dance "Muhambazi" is also known. Duduk and zurna were considered favorite musical instruments. They preferred them, because in terms of timbre and sound, both of them were close to the human voice and were able to subtly convey the pain and joy of the soul.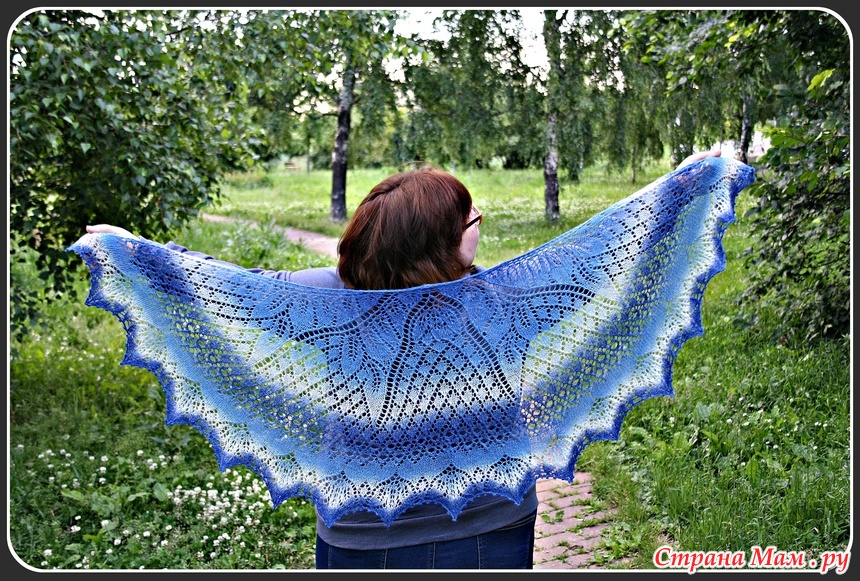 The Karachokhels worked tirelessly all day, earning money for their families and children. And only in the evening they allowed themselves to relax and rest: to dance, sing, or listen to their favorite bayats performed by ashugs, and sometimes feast with friends on rafts floating along the Kura, lit by torches and with lit bonfires. There were also barbecues. A small low table served for a meal, and wineskins of wine lay on the floor.
---
Honga dance - Simd dance/ოსური
Honga - this dance comes from Ossetia. The costumes for this dance are distinguished by long sleeves, as well as high headdresses for both women and men. Hongga men dance on their toes, which is extremely difficult, but is an amazing sight. This dance is performed by a small number of dancers and is characterized by grace and softness of movement.
"Simdi" - wedding dance. In its architectonics, it contains elements of the totem cult of the religious and social system.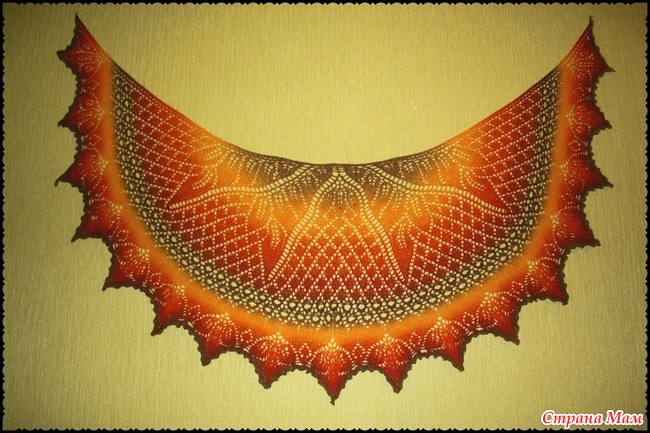 According to folk motives, a woman personifies a dove, and a man a hawk. "Simdi" is performed by a large number of couples. Its charm lies in the strict graphic construction of the line of dance, the contrast of the white and black robes of the dancers, the grace of movements - all this gives rise to a sense of harmony in the viewer. It can be said without exaggeration that Simdi is a celebration of classical simplicity and harmony.
---
Abkhaz dance/აფხაზური
In the Abkhaz dance, there is a special genre of dance songs. They are danced to the accompaniment of an harmonica and a drum, and those present necessarily accompany the tunes with exclamations and clapping their hands to the rhythm of the dance movements. The dances are dominated by temperamental male movements and pair dances performed by a woman and a man.
---
Lezginka dance/ლეზგინკა
Lezginka is one of the traditional Caucasian dances. It is, in a way, an emblem, or a visiting card of any Caucasian.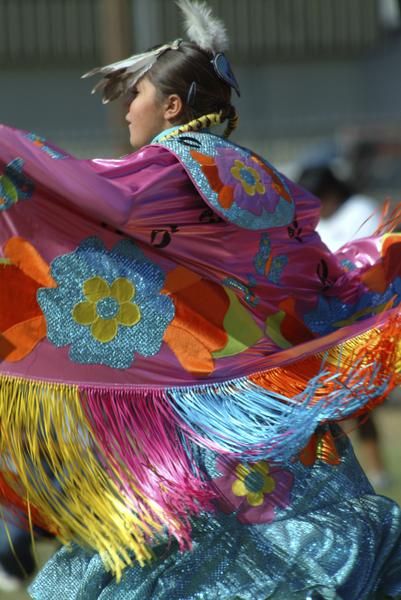 Lezginka is a very beautiful dance, it expresses the soul of the proud, freedom-loving, temperamental, courageous peoples of the Caucasus. The melody of the dance is dynamic with a clear rhythm. The nature of the dance moves from sedate to energetic. The dance combines graceful movements, moving on to complex technical tricks. The dance is performed according to a clearly defined pattern. In lezginka, the young man, as it were, imitates the flight of an eagle, his movements are gliding flying. This is especially noticeable when the young man stands on his toes and proudly spreads his arms, smoothly describes circles, as if an eagle soars in the sky.
There are three types of lezginka: solo, steam, mass.
---
Dance "Hava Nagila"/ებრაული
In Israel, at big concerts or solemn events, "Hava Nagila" is always played - a melody that is very popular not only among Jews today. The name of the creator of this incendiary composition was lost in the past centuries, so the title of "folk" was firmly attached to it.