How to edm dance
Learn The Tips & Simple Dance Moves All Men MUST Know!
Dancing for guys or just the thought of guys dancing brings to your mind funny situations of awkward dancing, weird arm and feet movements and simply unattractive attitude. It's a problem, a huge one if you ask us! Whether you're at a club or a festival, being able to dance and get in the groove of the moment will set you apart from every other guy out there.
Guys, why do you need to miss out on the incredible opportunities of dancing with a girl while at a festival or in a club? You might not have the sickest dance moves, and it might seem like a scary thing to do, but you're reading this post right now which means you're probably interested in knowing more about the rules of dancing for guys and some quick and awesome dance moves you can use right away.
These simple dance moves make use of a "rocking groove type" of motion following the rhythm of the music. Use your knees to push your body, you can use your upper body to sway to the sides and work your hands as well to the rhythm in an alternating motion.
Dance music has a sort of tempo that the guy should follow. It will be easy to understand what we're talking about once you read through the article and checkout the video below. In short, dancing should become an easy part of your interactions at a club, event or festival with simple movements that follow the beats and the music.
It's time to get more comfortable and get into the action with dancing. First, we're going to discuss some general rules of dancing that every guy should know, then we'll bring you the dance techniques which you can use right away or at the next event you will be attending (it's THAT easy). Please note that we've written the article from a straight guy's point of view but these apply no matter your sexual orientation.
Learn more about approaching a girl at a festival in our guide here
Now, let's get right to it!
Rule #1: Guys Need To Learn How To Dance
Dancing gives guys an unfair advantage over all the other guys when it comes to the ladies (or any potential partner for that matter).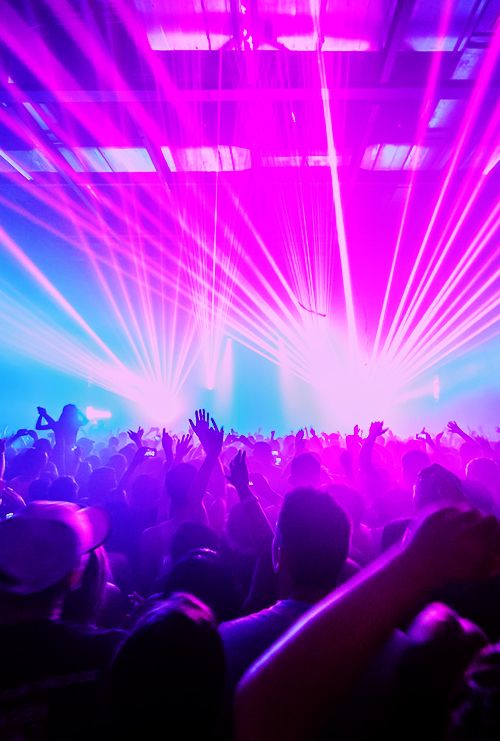 Ladies will not be sitting uncomfortably when they're out with you and you know how to dance and interact with other people on the dance floor. It shows you're know how to have fun, and have control over your actions and body. It is a definite win! Dancing is part of social cues and social interactions, and will make a guy seem more romantic, more social and fit. Dancing is a sport at the end of the day, and it helps tone and sculpt your muscles.
A lot of today's events usually include dancing and not knowing how to dance excludes us automatically from making the most out of them. Who doesn't want to make the most out of a weekend camping at an event or even a club night in the weekend? The process of learning is easy and methodical. Start by learning a few quick tricks will help you become a better dancer, quickly and easily. Keep reading and we'll share a lot of those with you.
Rule #2: You Need To Dance Well Enough
Nobody's asking guys to become the next superstar dancer in no time.
You need to be average at best!
The whole point of being able to dance is getting out there and not embarrassing yourself and the people you're with. It all comes down to knowing enough to feel comfortable moving and dancing with people or by yourself. Learning to dance can help you improve your coordination and the control you have over your own body but also using the tips we'll share in just a bit will also lead to similar results. You'll better understand how you need to move your body and coordinate your movements in a way that looks and feels nice. Dancing has a sort of snowball effect, the more you do it, the better you'll become. Once you've mastered these couple of tips and feel comfortable within your own skin while moving your body to music, your self-confidence will grow, both on and off the dance floor.
Rule #3: It'll Feel Awkward At First
As we've just mentioned, dancing and using these tips will become better and easier with time, it's what is called the "snowball effect".
Even when it feels awkward, we highly recommend jumping into it. You need to get out there and do it! You've got to act like you've done it before, that you've been there. Everything is awkward at first, messy in the middle but beautiful at the end. Any talent you master goes through the same general idea. Don't be scared, you just need to finish these first few times on a high and you'll become more confident with practice.
Rule #4: Act Like You've Mastered This
A great followup to the third rule, you've got to look like you know what you're doing. Confidence here is the key word. You shouldn't show that it's a concern or a big deal that you're on the dance floor. It's all about having fun and enjoying your time. Dancing is part of body language, and a confident attitude shows a confident character which everyone is driven by and attracted to. Smile and have a good time even when you're freaking out on the inside. Keep it calm, cool, confident and sexy. At first, fake it till you make it and it will start happening on it's own soon.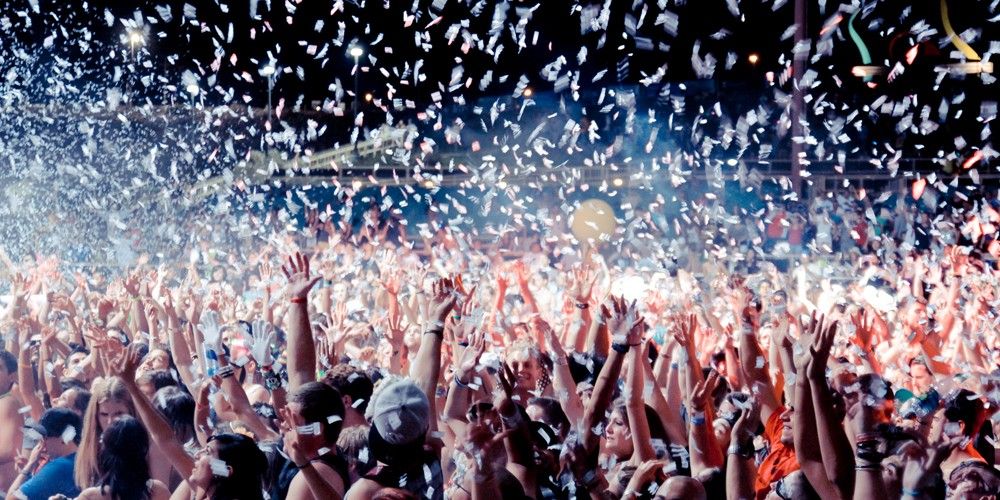 Everything we've discussed so far had to do with attitude and approach. The next rule can make or break all of the work you put in.
Rule #5: Always Be Prepared To Dance
We don't mean to have a warmup session before hitting the dance floor. Look, dance floors are sweaty, jam packed areas where people of all sizes, ages and backgrounds are active, moving and shaking. It's hot, you're moving between each other, things can easily get sweaty and musty throughout the night. So remember, after a while you're gonna become very very sweaty yourself. So remember to use deodorant or antiperspirant before going out, you'll be smelling your best all through the night.
In addition to that, dress in layers. This will help you throughout the night as well. If you're wearing a t-shirt underneath a jacket or hoodie or whatever additional layer, you can just take it off and hit the dance floor. Once the night is over, you'll have something warm and dry to wear.
Time To Learn Some Dance Moves
There's no need to feel awkward about dancing or what to do with your hands anymore!
In the below video you'll learn in detail (and in just a few minutes) the best 3 dance moves you'll need to get started.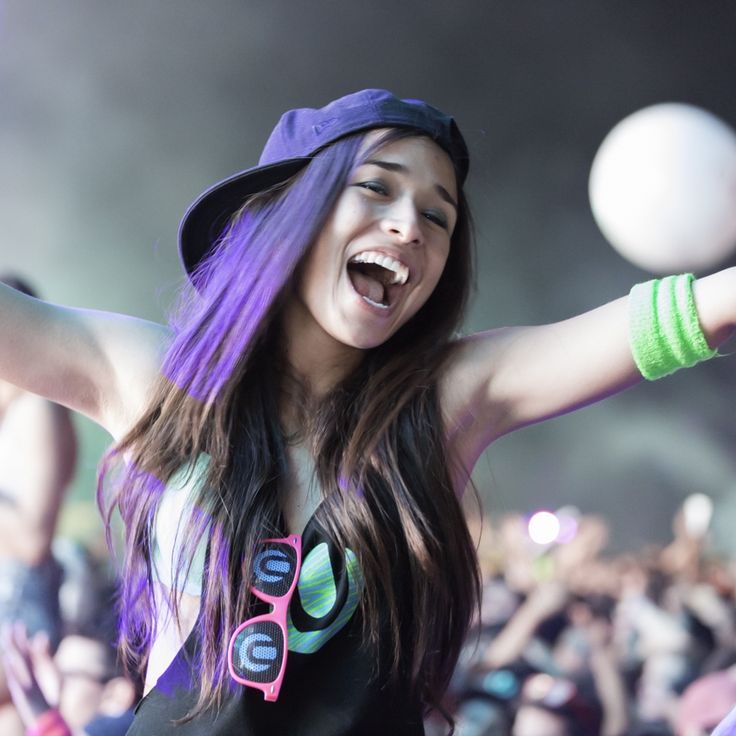 Note that this guy mentions house music, but in reality these moves work on many sub genres of electronic dance music. In fact, with the below tutorial, you'll learn how to dance to a variety of music genres at any club and festival.
Dance music has a tempo and so, the movements are a bit smaller.
In the first dance, the dancer showed a rocking groove type of motion, focusing mainly on the knees and thighs and starting with them slightly bent. Then you want to stand up while pushing back. Your core stays locked and upper body goes forward rocking in motion.
Important to keep note: make sure you're not slamming your knees back. This will injure your knees which is not what we're aiming for.
To make it more interesting, we then focus on switching directions. Matching the beat is all there is to it as it helps "make sense" of the movement.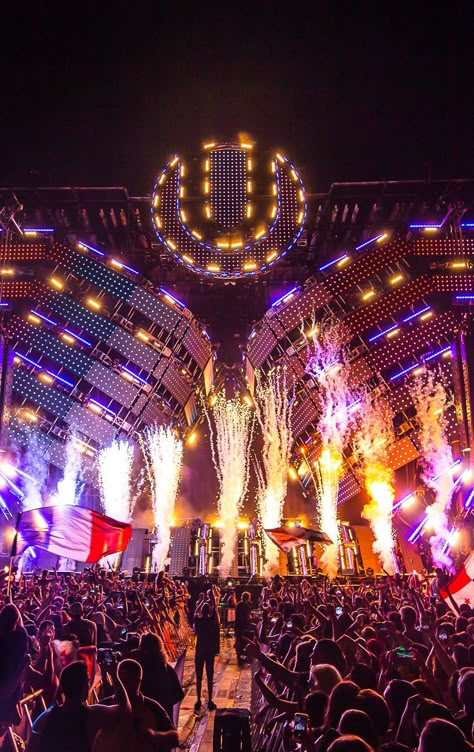 But what to do with the arms? Well bending the elbows and arms to the rhythm is also a great way to create movement variation and interesting body moves. Swaying them in and out of the center of the body is a great ideas. As you have come to understand it's all about working the different sections of your body together in a certain way to create physical movement that makes sense.
In theory, what the above video teaches is better body coordination, providing you with movement options and examples that work well in difference dancing situations. You can try them out and slowly master them. You'll even be able to create your own variations, it's a great way to interact with others on the dance floor and have fun in the moment.
It's time to stop being the guy who's standing on the sideline while everyone else is having all the fun! Now you've got all the tools you need to kick ass on the dance floor.
Ready For Your Next Music Festival?
If you're still preparing for your next music festival, visit our shop to buy some unique items.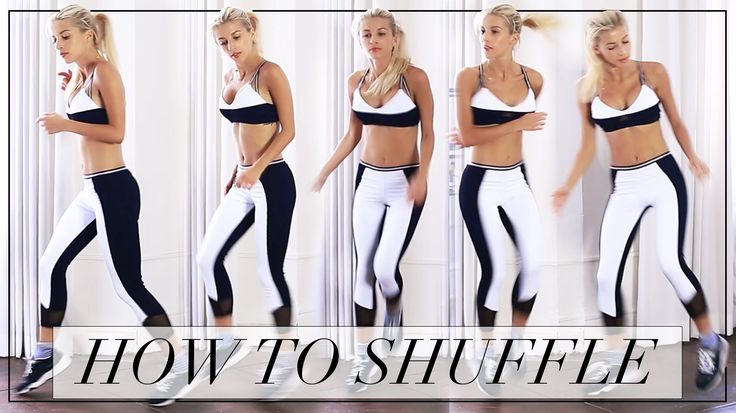 You'll be able to wear them outside the festival as well.
VISIT THE EDM FESTIVAL INSIDER SHOP
Read More on EDM Festival Insider:
What Is The Shuffle Dance? Learn How To Do It In 5 Minutes!
In the recent years, we've seen a lot of EDM fans show off this weird, and somewhat new, dance move in a lot of music videos, throughout the web and on Youtube in their own personal videos. It seems like you are missing out on a lot of fun when you're not sure what it's all about and how to do it.
At first sight, it seems like the person is running while smiling and having a good time. To dance music fans, shuffling is more than just having a good time. As with most things EDM-related, it is a form of self expression, an accomplishment, and as some put it "a way to improve their mental and physical health".
The Shuffle dance was developed in the 1980s, it is improvised dancing where the person repeatedly "shuffles" the feet inwards, then outwards, while thrusting their arms up and down, or side to side, in time with the beat.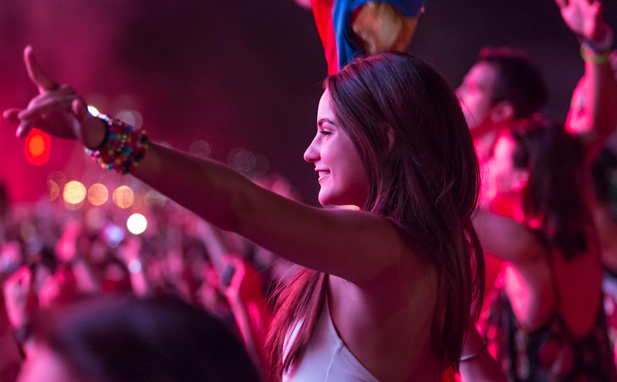 Let's go into more details and learn more about the dance and find out how you can start dancing it in 5 minutes!
Where did it start?
The Shuffling dance started in Melbourne, Australia, in the underground rave scene back in the early 1980s. Back then, it was known as the Melbourne Shuffle. With the growth of the electronic dance music scene around the world, Shuffling dance popularity grew and is now practiced by people from around the world at all the major EDM festivals. In 2012, the Melbourne Shuffle became a popular dance in the UK and became known as simply "The Shuffle".
The Best Music For Shuffling
Melbourne's underground scene in the early 90s was under the huge influence of Techno music. This high-BPM electronic music sub-genre placed the perfect beat for shuffle dancers. But shuffling became so popular that it crossed over into electro house and hardstyle genres. Today, shuffling spans into almost the full spectrum of electronic dance music.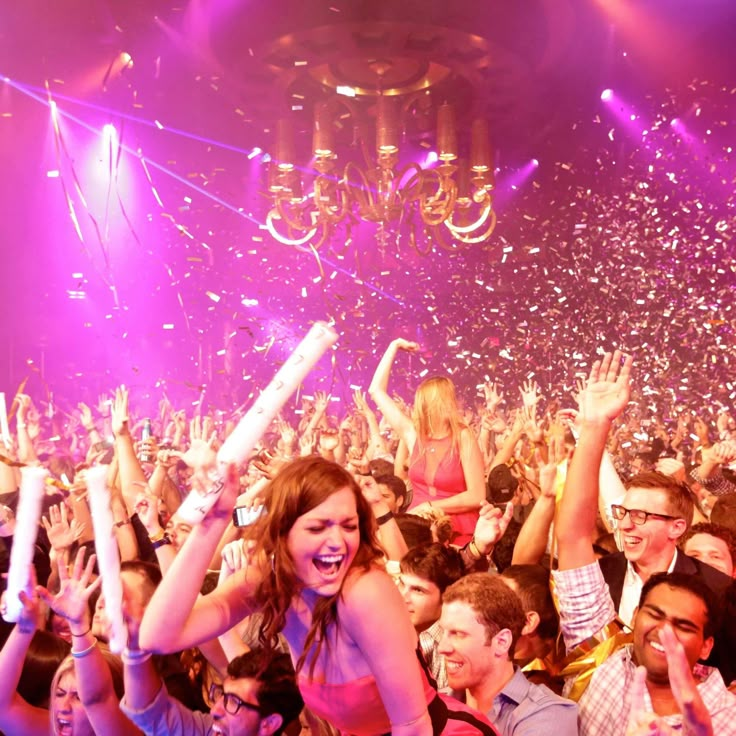 We've seen shuffling in videos from EDM, Trance, House, Techno, Electro and most of it's sub-genres.
The best music for Shuffling is usually the more upbeat versions of electronic music. Although any EDM genre will work for the dance. Which makes Shuffling a very versatile dancing style: you can choose whatever music you want to dance on. There's no limit to how much you can personalize this dance.
Check out this Spotify playlist for music to Shuffle dance on.
Shuffling For Beginners
As a beginner, you have to learn to master just two basic moves before moving on to the more advanced stuff.
The first image below shows the T-step movement. The second is the same T-step combined with a variation of the running man dance. You can take a closer look at the dance by watching it being performed by Janet Jackson in the video of her hit "Rhythm Nation".
A great tip you can keep in mind as beginners is that you can sprinkle talcum powder or add liquid to the floor to help you slide more smoothly and easily.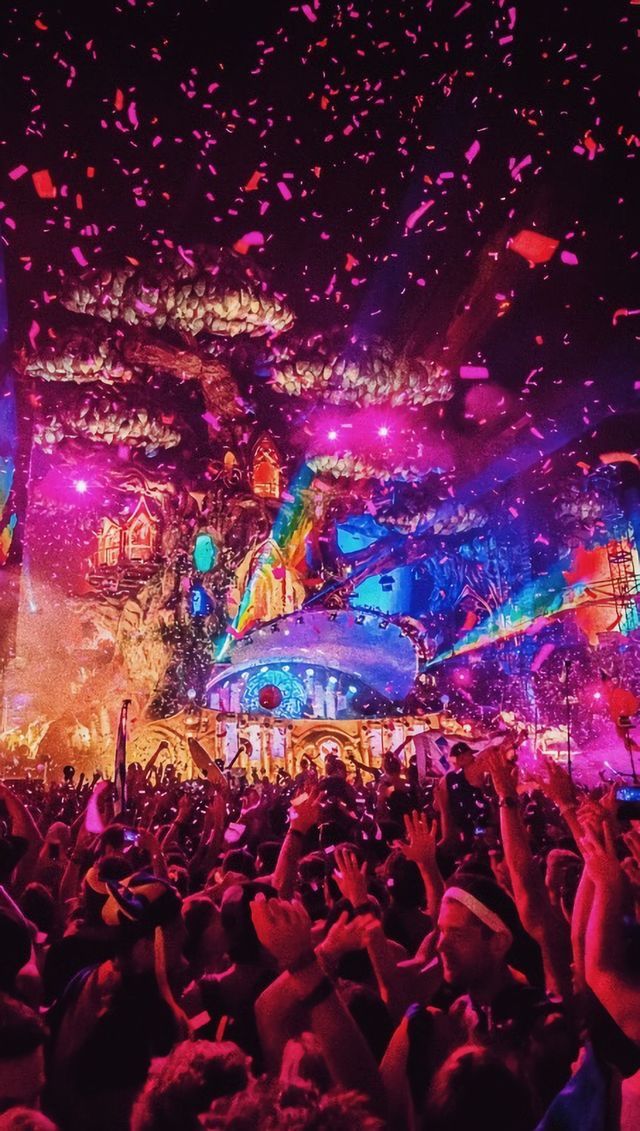 After mastering the basic shuffle moves you can now throw in some jumps, spins and slides. You'll make the dance your own, having a complete shuffle routine that's personalized and unique to you alone. After that, all you need is some awesome EDM banging music blasting through your speakers and let the fun begin!
Time To Learn How To Shuffle
Learning how to shuffle might seem like a difficult task, but it really isn't!
When you take it slow, understand the steps and practice, you'll be ready to hit the dance floor in no time!
As we previously mentioned, you'll be starting out  by learning the basic "running man" move. With time, you'll be able to switch things up and add your unique twists to the overall dance. Hell, you might end up having a unique dance for every song, you'll become the unstoppable Shuffle Master! Sounds awesome no?
In the below tutorial video, you will learn the basics of Running Man. You'll start by breaking down the steps easily and after that we put the steps to the counts and then to the music.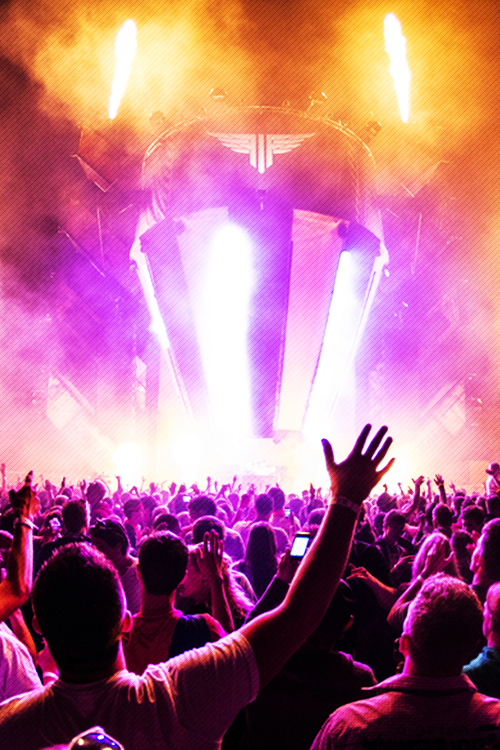 When getting started, keep these tips in mind:
1. Start slow – learn and practice the basics over a period of time
2. Dance in front of a mirror to better see what you're doing
3. Copy the experts: watch Youtube videos to see how others are doing it
4. Wear good shoes and socks (or your feet will hurt like hell!)
5. Start slow, use slower BPM tracks such as deep house at first to get the hang of it first
6. Find people who already have mastered the dance and become friends, they'll give you tips and tricks from their own experience
And most importantly, DON'T GIVE UP! Like everything in life, this will take it's time to master and will need practice time, even though it looks easy in the videos.
Here Are Some Advanced Moves
The Kick Side Step:
The Charleston Shuffle:
Club Dance Footwork Moves:
Are There Any Benefits To Shuffling?
Shuffling, as you might have already discovered by now, is a lot of work. Your legs are moving, your hands are moving and your whole body is balancing itself throughout. You will be sweating in out when you shuffle, that's almost a guarantee. But consider it a workout. Throughout the years, fitness experts and clubs have promoted dancing to music as a sort of exercise regime. And it is! Nowadays, shuffling falls into that category.
During a shuffling dance, your full body is moving and shaking.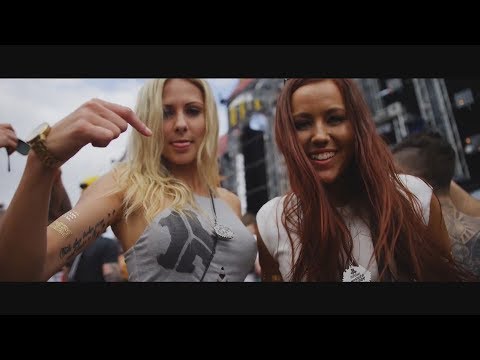 Burning around 500-1,500 calories an hour. Your leg muscles, calves, and glutes (and behind area) are getting toned with every passing minute, in addition to the toning of your abdominal muscles, with every twist and turn. Your legs get a serious focus, in addition to the muscles being stretched and toned, the joints and ligaments in your legs are getting some much needed attention. They're getting extra strength with every active move.
But shuffling not only improves physical health. It can do wonders to your mental health as well. Similar to other physical workouts, shuffling releases endorphins into your nervous system. These are the anti-stress hormones, and the longer you shuffle, the longer they'll stay in your system and the more stress and anxiety goes out of your way.Shuffling also improves mental focus, you're in your zone trying to keep the rhythm going and focused on your moves, being in this mindful state is very beneficial to you. Once you're in your rhythm and going about your dance, the success of every move will boost your confidence levels and keep you away from the everyday stresses of our lives.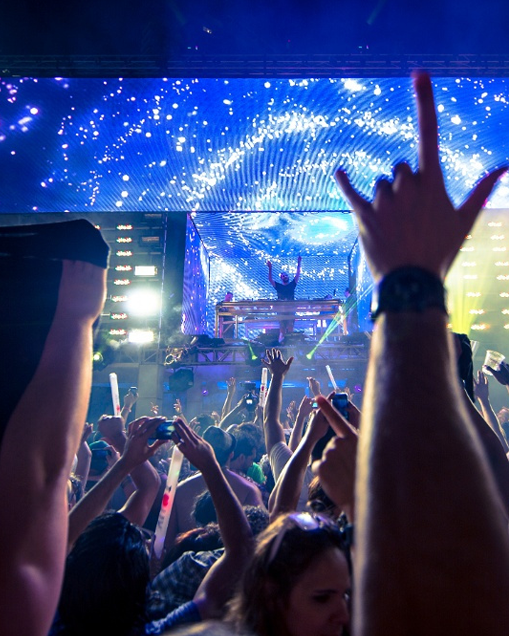 You'll have a great sense of accomplishment after a successful streak. One dance will create a momentum in you to keep on going and try the more complex moves and get out of your comfort zone.
Speaking of "zones" being focused on your body movements will also bring you closer to the music. This deeper appreciation for the melodies and the detailed undertones of the track adds a special bond between you and your favorite artists.
There's a whole community of Shuffle dancers out there. With the above knowledge and some time to practice, you'll join them on the dance floor and you'll be showing those awesome moves at the next EDM festival in no time!
Want more? Learn how to grind dance in minutes, go to our article right here.
Read More on EDM Festival Insider:
EDM &Dance on PC & Mac (Emulator).
Play on PC with BlueStacks, the gaming platform for Android apps. We are chosen by more than 500 million players.
Magic Jump: EDM &Dance is a game in the Music category developed by Badsnowball Limited.
BlueStacks is the best platform for Android gaming on PC or Mac. Get an unforgettable gaming experience with us.


Play Magic Jump: EDM & Dance on PC and enjoy this offline casual music game on the big PC screen! Magic musical pinball invites you to play. Let's dance to the music!


In Magic Jump: EDM &Dance, you have to make the ball jump and step on the correct tiles and avoid traps! Play this relaxing and casual music game where you unlock over 200 of the most popular songs!


Listen to music from different styles and artists such as Pop, KPOP, EDM, Rock, JPOP and Rap. Include playlists like The Dragons, LiSA, Justin Bieber, BLACKPINK & BTS and FNF!.


Can you go into a trance state and play the whole song without losing? It's time for an amazing experience!


Ready to dance to the music? Download Hop: EDM & Dancing on PC and play this amazing game!
Game features
Useful functions for
Macros
Multi-windowing
Window synchronization
Scripts
Useful functions for
0002

Macros

Automate the predictable in Magic Jump: EDM &Dance and transform your gameplay with Macros. Get access to unique macros in the BlueStacks macro community.

Multi Instance

Play Magic Jump: EDM &Dance on one window and chat with your friends on the other. Press CTRL+Shift+8 to open the window manager. Start creating new windows or clones of an existing window.

Multi Instance Sync

Play Magic Jump: EDM &Dance with the power of window sync. Duplicate what you do in the main window in all the others. Level up faster, play more.

Script

Script your way to victory in Magic Jump: EDM & Dancing with BlueStacks Script. Record and run a set of commands to automate repetitive tasks. Run a command by assigning any key to execute it.

Macros

Automate the predictable in Magic Jump: EDM &Dance and transform your gameplay with Macros. Get access to unique macros in the BlueStacks macro community.

Multi Instance

Play Magic Jump: EDM &Dance on one window and chat with your friends on the other. Press CTRL+Shift+8 to open the window manager. Start creating new windows or clones of an existing window.

Multi Instance Sync

Play Magic Jump: EDM &Dance with the power of window sync. Duplicate what you do in the main window in all the others. Level up faster, play more.

Script

Script your way to victory in Magic Jump: EDM & Dancing with BlueStacks Script. Record and run a set of commands to automate repetitive tasks. Run a command by assigning any key to execute it.

Read LessRead More

How to install Magic Jump: EDM & Dancing and play the game on PC?

Download and install BlueStacks on your PC.

Sign in to your Google account to access Google Play, or sign in later.

In the search field on the right side of the screen, enter the name of the game - Magic Jump: EDM & Dancing.

Click to install Magic Jump: EDM &Dance from the search results

Complete the authorization in Google (if you skipped this step at the beginning) and install the game Magic Jump: EDM & Dancing.

Click the Magic Jump: EDM &Dance icon on the home screen to start playing.

Watch Video

Download Hop: EDM & Dancing on your PC with BlueStacks and immerse yourself in the world of music!
BlueStacks is a platform that you can use to enjoy Android games and apps on PC/Mac. BlueStacks will not only let you play games on PC, but it also comes with unique features such as customizable game controls, macros, window sync, and more.

BlueStacks will allow you to get rid of all the shortcomings of mobile platforms: fast battery drain, distracting messages, inconvenient controls and a small display. All the best 32 and 64 bit Android games and apps available on Windows 7, 8, 10 or Mac! All you need is a computer with 4GB of RAM, a quad-core processor from Intel or AMD, and a 2GB graphics card with a PassMark of at least 750.

In addition, BlueStacks has many unique built-in features that make it the perfect "heavy" Android games. All BlueStacks features work together to give you the best PC gaming experience.

So what are you waiting for? Download Hop: EDM & Dancing on PC with BlueStacks today - it's free!

Operating system

Microsoft Windows 7 and above.

Processor

Intel or AMD processor.

RAM

Minimum 4 GB RAM

Hard disk

5 GB free disk space.

Note:

* You must have administrator rights on the PC. Up-to-date graphics card drivers from the chipset manufacturer or Microsoft. 9

Are you an EDM fan? Do you like dancing? EDM stands for Electric Dance Music. Yes, that kind of music. This kind of music is easy to dance with and that is why it is popular in clubs, festivals and places where people come to dance.

EDM has been around since the 70's and I bet you didn't know that. Fast forward to today, now it has become mainstream. If you want to know the best EDM songs of 2019 . Just read on.

Content GuidePart 1 Best EDM Songs in 2019Part 2 Where to Find EDMPart 3 Convert Your EDM PlaylistPart 4 Conclusion

Part 1 Best EDM Songs in 2019

The next time you're at a party or in the club, listen to music. You will definitely hear EDM. One important element of EDM is the Digital Audio Workstation or DAW. You can't produce EDM without a DAW. What is the best DAW for creating EDM ? That's what gives it its unique sound. EDM also comes in different genres. Therefore, EDM can be slow jazz music.

No matter what genre it offers, there's no denying that EDM songs are hot right now. Here are the best EDM songs in 2019. To give you an extensive list of songs, this article will feature the top 20 EDM songs of 2019.

Number 20 is What the F?! by Maurice West. At number 19, you have Kylie Minogue's remake of Outta My Head by New World Sound. Halder's "I Do" falls at number 18. For numbers 17 and 16, you have Into the Wild by Wildstylez and Virtual Friends by Droeloe respectively. At number 15 you have the Legend of Wong Fei Hung by Wukong, KAJU, Ghost.

Here are the rest of the best EDM songs of 2019:

OMG by Griffin, Carly Rae Jepsen
Fall from Dropgun xAsketa and Nathan Chaim
Siente Me by Lost Frequencies featuring Calavera and Magna
Never Alone, Felix Jen, Location featuring VCATION
Dancin' by BAZZFLOW & JARAH Damiel featuring LZRZ
I know from DallasK
Never change, Don Diablo
Breakthrough from DROELOE
Before Today by Lost Frequencies ft. Natalie Slade
Cradle Sub Urban
Hank's back, Lil Hank
Do nothing from Bancali
Born To Survive by Zomboy feat. rx Soul (Wooli & Ray Volpe Remix)
Do Bad Well by KSHMR featuring NEVVE)

That's it. Best EDM Songs 2019 There you can find a variety of genres of EDM. The good news is that Apple is updating its EDM list. When it comes to the latest version of EDM, you will never be out of date.

The only thing about Apple Music is that you can only play it in iTunes. Of course, you will also have to subscribe to it. If you are not an Apple subscriber, you will not be able to listen to EDM.

If you are an Apple subscriber, you will have no problem accessing EDM. However, you must be a lifetime subscriber. Otherwise, your access to the EDM will also be stopped.

So, while you are a subscriber, the best thing to do is convert your favorite EDM playlist.

Part 3: Convert your EDM playlist

Yes, you can convert your favorite EDM playlist from Apple Music. With the use of DumpMedia Apple Music Converter, you can listen to your EDM playlist on all your devices. The DumpMedia Apple Music Converter strips DRM and converts your EDM to your preferred format.

See how it's done with DumpMedia Apple Music Converter.
Go to DumpMedia Apple Music Converter.
Add your EDM song to the program.
Select the output format for your EDM song.
Convert your EDM song.
Take a look at the detailed instructions for converting your EDM songs to DumpMedia Apple Music Converter.
Free download Free download
Step one. Access DumpMedia Apple Music Converter
Free Yourself DumpMedia Apple Music Converter is available here on this link , Download DumpMedia Apple Music Converter. You can choose free download to feel it first. After you have downloaded DumpMedia Apple Music Converter, install and open it on your Mac or Windows.
Step two. Add your EDM song to the program
Take a look at your Apple playlist on DumpMedia Apple Music Converter. Click on Library below the playlist to see it. Choose which EDM you want to convert. Mark the song or songs you want to convert.
Step three. Select an output format for your EDM song
Select an output option by clicking the icon Output format field .