How to do your hair for a semi formal dance
The Ultimate Guide to an Amazing Semi-Formal Dance
thtribune / December 1, 2015
By Jackie Fletcher, Features Editor, and Hailey Hartnett, Staff Writer
Trinity Hall's Semi-Formal Dance is just around the corner. Before you hit the dancefloor on Dec. 5, here are some tips to looking and feeling your best so you can focus on sharing lots of fun and laughter with your friends that night!
How to: Know Where to Shop
Go to some of your favorite stores – you know what you like best.
If you don't have any favorite stores, the mall is usually the best place to start. Here are some suggestions for stores that sell semi-formal dresses:

Nordstrom
Lord and Taylor
Macy's
Francesca's
Abercrombie and Fitch
Hollister
GUESS
Bebe
H&M
Charlotte Russe
Forever 21
How to: Choose a Hairstyle
As previously stated, you know you the best. Choose a hairstyle that you love, and that makes you feel confident!
If you don't have a preference, here are some simple, fun, and super cute hairstyles that are perfect to dance the night away in. For more information on how to do these hairstyles for yourself, visit www.seventeen.com!
~ Chic Ponytail: A classic favorite. This hairstyle, which displays your long, luscious locks, lets you dance effortlessly without worrying about your hair flying all over the place.
~ Twisting Updo: This hairstyle will definitely turn heads! Perfect for dancing and showing off your dress, this hairstyle beautifully organizes your hair.
~ Cool, Calm Curls: This 'do helps convey a relaxed, fun and free mood that looks fabulous with any dress design.
Chic Ponytail
Twisting Updo
Cool, Calm Curls
Sophisticated Updo
Bling Braid
~ Sophisticated Updo: This hairstyle is perfect for dancing since your hair will never be in the way and requires little maintenance throughout the night.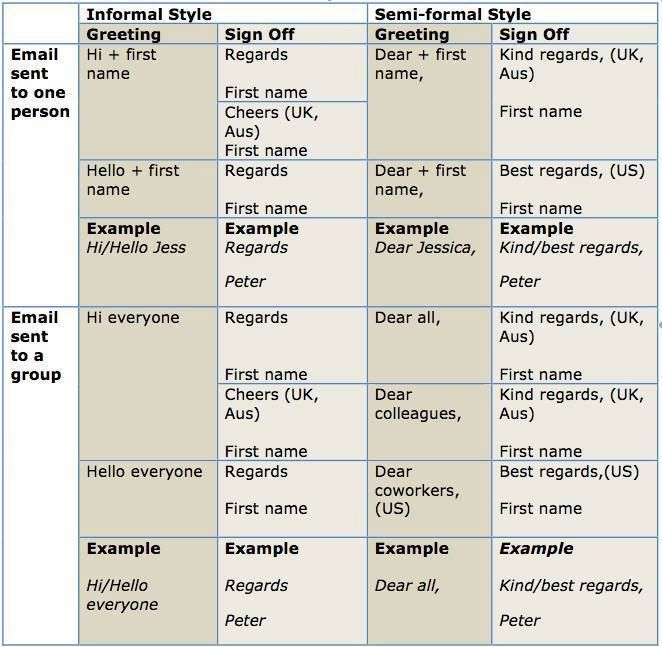 Additionally, this helps show off your dress if it has a unique back or front design.
~ Bling Braid: This relaxed but sophisticated style adds some sparkle to your hair to jazz up your outfit…and your night!
How to: Choose the Complete Outfit
Try everything on altogether: the dress, the shoes, the accessories. Do not wait until the day of the dance only to find that you do not like something!
Make sure that nothing is itchy or uncomfortable. The key to having an awesome night is being comfortable.
Love yourself in it! Who cares what anyone else thinks? If you love it, everyone else will, too.
Find a dress that compliments your body type whether it be an A-line style, a fit and flare dress, or any of the countless options.

The key to finding the perfect pair of shoes is similar to that of finding the perfect dress, but most importantly make sure they are comfortable. Remember, you'll be dancing and standing in them for hours! Be sure to find a pair of shoes that fit your personal style and your dress style; try to pick shoes that match or compliment the color scheme of your dress. If you want some extra height, choose a wedge or comfortable heel. If you don't want to be taller and prefer a more comfortable alternative, choose a flat shoe such as a sandal.
Accessorize! If this isn't your style, then there is no need to add anything extra. However, if you want to add a little something to your outfit, spruce it up with some jewelry. Bracelets, rings, watches, earrings, necklaces and clutches are the perfect addition to any outfit. Again, choose accessories that compliment the mood and color scheme of your dress.
Don't forget the most important component of your outfit – YOU! As long as you have fun and feel great, nothing else matters!
How to: Find a Date

Remember, a date is NOT required and is certainly not needed for you to have a fun time at the dance, so don't stress if you don't have one yet. Fly solo and have the time of your life with everyone there!
Another excellent date-free option is to go with a group of friends from school. Just go with your own all-girl #squad like the celebrities do and make fun memories together. 
If you want to have a male date, you can simply ask one of your guy friends; no commitments needed. Having one of your friends there might even make it more fun.
If you don't have any male friends you want to take, then ask one of your classmates to set you up. Maybe their date has a friend who wants to go, too, or they have a neighbor or middle school friend who would be a perfect date for you.
Use this opportunity to ask that boy you've had a crush on for forever. A school dance is the perfect excuse to ask a guy to do something together outside of your normal routine.
Remember, asking a boy to the dance is not the biggest deal in the world and will not make or break your social life. The dance was created for you to have fun with friends inside and outside of the Trinity Hall community. So, don't stress about the whole date thing…whether you have one or not, just go to the dance and enjoy being YOU!

Like this:
Like Loading.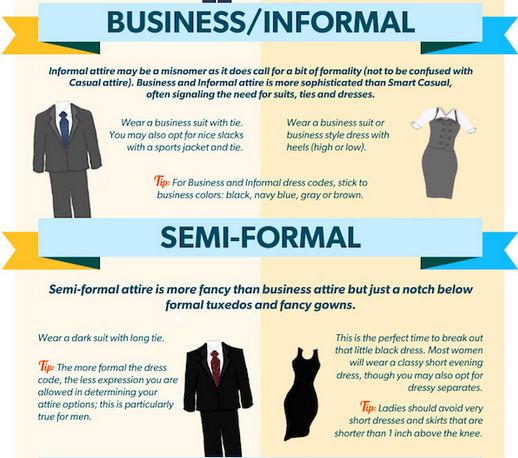 ..
December 1, 2015 in Archives.
School Semi-Formal Dance – nicolemode777
| nicolefemme2000
Hi Everyone! Yesterday was my school's semi-formal dance, which was super fun! So today I wanted to show you guys my outfit and hair, and tell you how to do my hairstyle. Let's get right into it! 
Outfit:
 
Navy Blue Lace Jeweled Bodycon Dress- Dillard's, $90 on sale 
Silver Glittery kitten heels- Payless, $25
Hairstyle:
  
This hairstyle is a French Fishtail Braid twisted into a side bun. 
Step 1: Comb your hair back. 
Step 2: Grab a section of hair at the right side of your head and split it into two sections. 
Step 3: Start it like a regular fishtail braid with only one rotation. If you need help, here is a link to an earlier post that can help you:
https://nicolefemme2000.wordpress.com/2015/01/14/5-cute-quick-and-easy-hairstyles-for-school/
Step 3: Start taking an outside section of hair and adding more hair to it, then crossing it over to the inside of the other section.
Step 4: Continue doing this across to the left side of your head. 
Step 5: When there is no mor hesitate to add to it, braid like a regular fishtail braid all the way down. 
Step 6: Secure with a hair elastic that matches your hair color, then twist it in a bun shape.  
Step 7: Secure the bun with lots of bobby pins, hiding the end of the braid in the middle, and cover it with jeweled bobby pins if you would like. 
And you're done! This hairstyle is moderately easy, but time consuming. But the time spent is wort it because it looks elaborate and professional. I am super proud of this hairstyle, and I hope you guys try it out. 
That's all for today's post! I hope you guys enjoyed it, and see you next time. 
Like this:
Like Loading...
Posted in Fashion, Hairstyles, Outfits 2015dancedressformalhairhairstylenicolefemme2000semiformalsummersummer 2015 Search for:
Ipsy Unboxing June 2016 June 19, 2016
Makeup Tutorial: Smoky Eyes With a Pop of Color June 12, 2016
May Favorites 2016 May 30, 2016
bh Cosmetics 28 Color Lipstick Palette Swatches + Review May 22, 2016
May Ipsy Bag Unboxing May 14, 2016
June 2016
May 2016
April 2016
March 2016
February 2016
January 2016
December 2015
November 2015
October 2015
September 2015
August 2015
July 2015
June 2015
May 2015
April 2015
March 2015
February 2015
January 2015
December 2014
November 2014
October 2014
Beauty/makeup
DIY
Exercise
Fashion
Food
Hairstyles
Hauls
Holidays + events
Monthly favorites
Nails
OOTD
Outfits
Recipes
unboxing
Uncategorized
Register
Log in
Entries feed
Comments feed
WordPress. com
Hairstyles for dancing: 10+ ideas
Finally started dancing? Then it's time for you to think about your hair! Down with boring ponytails, your styling should reflect your inner world and at the same time not interfere with your workout! We decided to help you in this difficult choice. So, what hairstyles are best for dancing classes?
Braid the braid
Of course, it is difficult to overestimate the convenience of the braid, but what to do with the strands around the face that are constantly knocked out? There is a solution! Use bright ribbons or elastic bands to "strengthen your position". The problem is solved, and the hairstyle is nowhere better!
Dance Hairstyles: Twist the Buns
To fix the unruly strands in the ponytail and add creativity to your hairstyle, use our hint. Believe me, you won't find a better hairstyle for classes!
For ballroom dancing, use the smoother version of this style.
Use a bandage
Sometimes your workouts are so intense that you even wring out your hair after them! But you really want to be beautiful every minute! The bandage will help you with this: make a bun or tail, then tie a beautiful bandage. Yes, and loose hair will be in the subject!
Make an unusual double tail
Great idea for social dancing! Two "unfinished" ponytails are very well combined.
Dance Hairstyles: Show Your Level
Make a tiered ponytail, or, simply, a garland tail. This hairstyle deserves all the praise!
Make a bunch of buns
Smooth hairstyle is very comfortable during intensive rehearsals. And to do it, you do not need to have special skills. You will definitely be done in a few minutes.
Dance hairstyles: get creative!
Don't know what to choose - braid or tail? Connect them together! You can leave the ends loose or pin them up for a more defined look.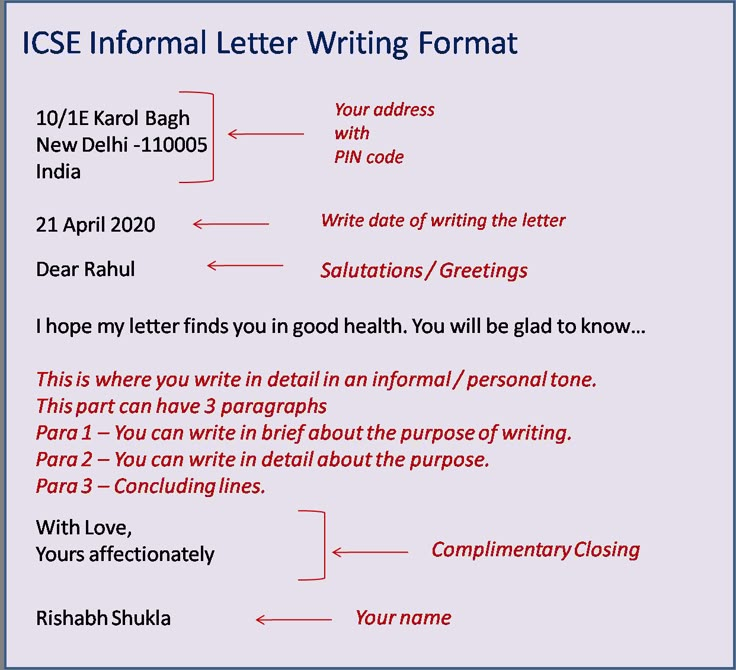 Don't hold back your fantasy!
Put your hair in a high bun
To make it more unusual, start with a braid! You can do it in three minutes, and the hairstyle will last the entire workout. You have several options here, choose any.
Make a ponytail
The perfect hairstyle for any style, from ballroom to modern dance! Feel free to use our hint and go to the machine!
Dance Hairstyles: French Braid
You can definitely do it without any problems! You have two options: leave the ponytail free or braid it.
Don't waste your money
And instead of one bunch, make three! Your dance partner will love this hairstyle and appreciate your ingenuity!
Add some sophistication
And make a French shell! This hairstyle is suitable for both classes and performances.
Dance Hairstyles: High Ponytail
This hairstyle is so simple that it is popular in all directions.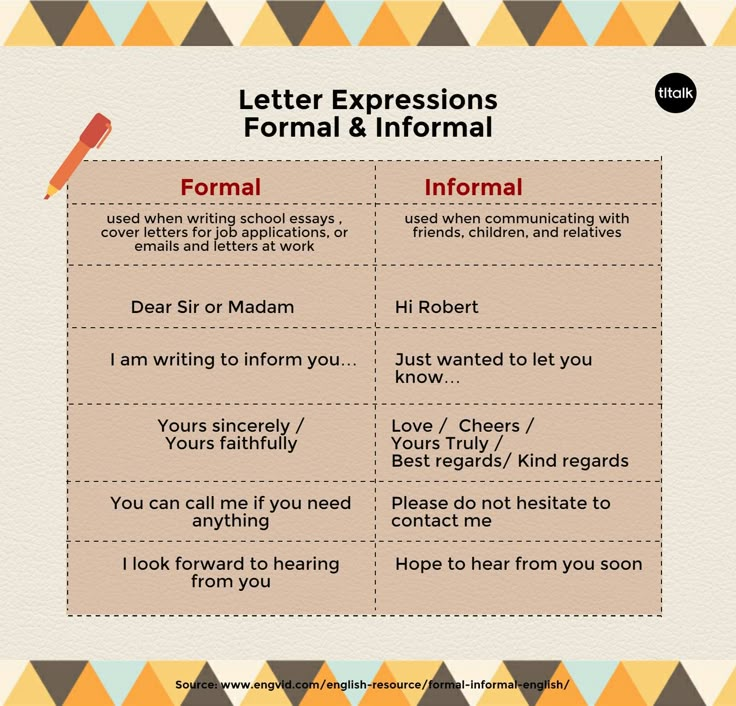 So feel free to use it!
Let your hair down
Loose hair is the norm for modern trends, give your hair freedom!
To keep your bangs out of your eyes, put them in a braid near your face.
Dance Hairstyles: Fake Shaved Temples
Perfect solution for hip-hop! You will definitely set the dance floor on fire!
Double braid
A real dancer will appreciate the beauty of this hairstyle. Comfortable, stylish, what else do you need?
Dance Hairstyles: Spying!
And what hairstyles do professional dancers prefer to practice? We decided to peep, come with us!
© Article author: Tatyana Ebel
Specially for the 24Hair.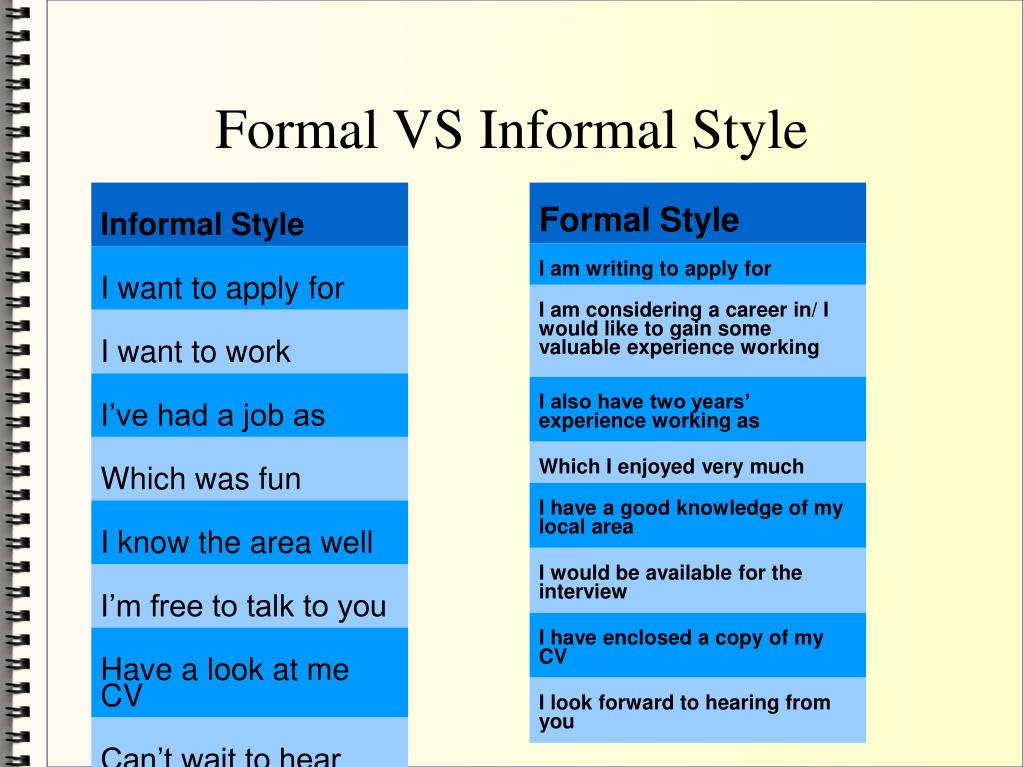 ru
How to make a hairstyle for ballroom dancing?
Rehearsal bases, dance halls, recording studios
in Moscow
How to make a hairstyle for ballroom dancing?
A beautiful outfit is an additional means to impress and impress the audience. But do not forget about your hairstyle, because it deserves special attention, being an important addition to the bright image as a whole. It helps to create the most effective style of the speaker. The hairstyle is part of the costume, a characteristic feature that makes it possible to distinguish the dancer from others, making his performance memorable not only for the audience, but also for the judges. It is worth remembering that such a hairstyle is part of the finished image.
It takes a lot of time to get your hair done for ballroom dancing. At the same time, it requires special treatment, as it should be as smooth and shiny as possible.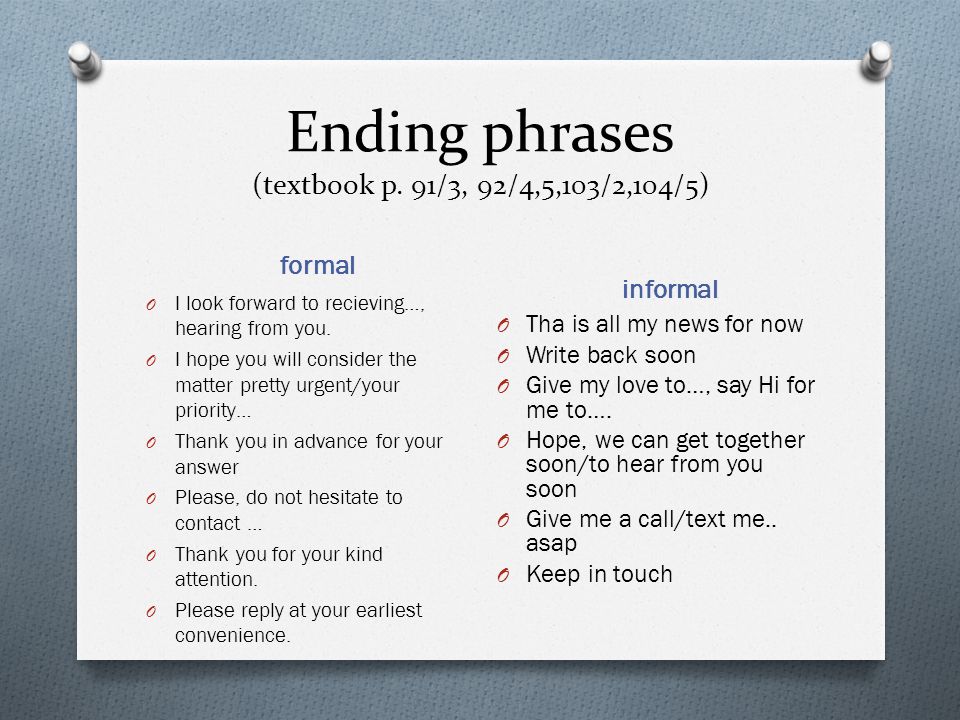 Rhinestones, combs, diadems, hairpins are used as decorations. Various hair fixatives are also required.
Dancers on the floor are almost always overactive. Their movements are always plastic and energetic. And when they perform various turns, throws and other complex elements, they must be as sure as possible that their hairstyles are securely fixed. This is necessary not only in competitions, but also in training, when renting a dance hall is cheap, because when honing their skills, dancers should not be distracted by anything. They are obliged to concentrate as much as possible on the movements and the transfer of feelings with their help.
Hairstyles for ballroom dancing are of the following types:
The simplest is the "bun" and smoothly combed hair. This hairstyle will look perfect on any dancer. To make it, you need to apply a little gel or varnish on wet hair. Then carefully comb the hair and collect in one tail. Wrap it around the base, which - in turn - secure with an elastic band. Then you need to stab your hair with special hairpins.
"Bunch with curls" is performed in a similar way. Only initially it is necessary to leave a few strands of hair that will be needed for the final decoration of the hairstyle. They can be beautifully curled and laid around the bundle itself, or decorated with rhinestones or sequins.
"Shell" also refers to the classic hairstyle. How to make it? It is necessary to comb wet hair on either side. Fix them along the entire line of a straight parting with hairpins - "invisible". The remaining curls are carefully combed and thrown in the opposite direction. Then the whole structure is sprayed with varnish, and the ends of the hair are tucked up and fixed inside.
There are also such varieties of hairstyles as a bun with braids or plaits, they have self-explanatory names: "Ophelia", "Carmen", etc.
It is worth remembering that each styling should bring the dancer's face closer to the ideal shape - an oval.