How to do the salsa dancing event
Salsa Dancing – The Girl Who Games
A DANCE TO REMEMBER QUEST –
JUKEBOX
– ADULT SIMS ONLY –
PRIZES: BREAKDANCING HOBBY AND 5LPTIME LIMITED HOBBY – TIME: 7 DAYS – TIME LIMITED PRIZE: LATIN VILLA
---
Once you complete the A Dance to Remember Quest the time limit for the salsa dancing hobby will start straight away, to begin this hobby you need to buy the jukebox from the promotions r us store for S5,000 and place it in one of your sims houses:
I cannot place the jukebox, it says its locked/ limited item, what do I do? You will have this problem if you try and place it from the new items tab, look in your inventory instead to be able to place the jukebox in one of your sims houses.
If you complete this hobby in the 7 day time limit you will unlock the Latin villa from the quest:

You will need two sims to complete this hobby at one time, the first sim selects wait for partner and the second sim selects one of the hobby options:
Quick Salsa- 1 hour 30 minutes
Extended Mambo- 7 hours 30 minutes
NOTE: you can only buy one jukebox the first time you complete this quest and 4 sims can use a jukebox at one time (2 couples) after the first time as many sims as you want can complete this hobby as you can buy as many jukeboxes as you want
After the time has passed come back and click the exclamation mark above your sims head to find one of the salsa dancing collectibles.
Every time your sims complete one of the options above their salsa dancing hobby skill level up percentage will increase (it increases for both sims), once they reach 100% they will level up, there are 6 levels. You need to reach level 6 to be able to unlock all of the salsa dancing collectibles, once unlocked you will be able to find them.
The table below shows the level up percentage for each option:
This may change in future updates
|  LEVEL | 1 hour 30 minutes | 7 hours 30 minutes |
| --- | --- | --- |
| 1-2 | 48% | 188% |
| 2-3 | 36% | 141% |
| 3-4 | 24% | 94% |
| 4-5 | 12% | 47% |
| 5-6 | 9% | 37% |
NOTE: it says 188% but you will start from 0% at level 2
The next table shows you for each level what salsa dancing collectibles you unlock (so you can then find those ones too) and also the level up reward that a second and future sims will receive when they level up in this hobby:
 LEVEL
 TITLE
1st TIME LEVEL UP UNLOCKS
2nd+ TIMES LEVEL UP REWARD
1
Flailing Fiasco
Step to Step and Killer Tap are unlocked in the hobby collection
–
2
Out of Step
Side Rock Slider and Miami Ice are now unlocked in the hobby collection
250XP
3
Wily Dancer
Hot Yogurt and Ultimate Dip are now unlocked in the hobby collection
500XP
4
Hot Stepper
Espresso Empress and Around the World are now unlocked in the hobby collection
S750
5
Dancing Dynamo
Dashing Desperado is now unlocked in the hobby collection
10,000 Town Value
6
Sovereign of Salsa
Three Way Stopper, Anaconda Animal and Eduardo King are now unlocked in the hobby collection.

You can now complete the collection!

1LP
NOTE: only the first sims completing this hobby needs to get to level 6 to unlock all the collectibles, future sims will be able to find any collectible even if they are only on level 1 in this hobby (and they can do the shortest option to try and find the collectibles quicker!)
You won't find a new collectible each time, you will get repeats, if this happens just keep going, you will find them eventually! If it is still taking too long you can use the lucky spin on the row where you cannot find the item, this will cost LPs, when you click on the LP button it will clear the row and give you a random collectible on that row so you aren't guaranteed a new item (you will get back any other collectibles you already had in that row) Need to earn some LPs to use the lucky spin?
The completed salsa dancing collection is shown below, once you complete the collection you need to click 'start a new collection' at the top of the hobby collection screen, this clears the board so you can complete the collection again to earn more rewards (you will only get the option to restart the hobby collection when you have completed the collection):
You will earn XPs when you complete a row in the hobby but to complete the collection you need to find all 12 of the collectibles
If you complete this hobby in the time limit you will unlock the Latin Villa, the first one is free after that on a standard it costs 125SP and on a premium it costs 175SP.
More information on the villa can be found in my house guide part five
You also unlock:
The latin paving for patios, balconies and pools
Latin Mosaic, Latin Concrete and Latin Shapes flooring 
Latin Exterior Stucco Tile (exterior walls)
Latin Red Stucco, Latin Blue Stucco and Latin Tile Mosaic walls 
The rewards for completing this collection are the breakdancing hobby and 5 LP:
The first time you complete this collection you unlock the breakdancing hobby (even if you don't manage to complete in the time limit) this is another time limited hobby, you need to buy the breakdancing boom box from promotions r us to begin the hobby:
From the second time onwards each time you complete the collection you will earn 5LP
Confused about hobbies? Read my Hobbies Frequently Asked Questions post
Find all hobby posts here
---
Related Hobby: Breakdancing
---
FIND THIS POST HELPFUL?
THE SIMS FREEPLAY
©THEGIRLWHOGAMES.
BLOG
Rate this:
Like this:
Like Loading...
Promote Salsa Events Online For Free! - Salsa4Life
Jump To Input Form
For Whom Is This Being Done?
Thanks for clicking to find out about how to promote Salsa events online for free. Because you clicked on the link for this page indicates that you are someone who has some degree of concern for helping to advertise Salsa and other Latin dance events near you. So who benefits from listing your event online?…. 
That would be you Silly. It doesn't matter if you are a Promoter who needs some help with event marketing or if you are Dancer that just wants to find the hottest venues and events for Latin dancing like Salsa, Bachata, Merengue, Kizomba, etc. This is being done for you. 
How Will This Benefit My Event?
It's all about EYEBALLS. By having us publish your URL link and event information, it helps electronic eyeballs like Google, Safari, etc.,  to give you a higher ranking in the search results page when dancers search for events near them.
More importantly, having your event promoted in multiple places makes it easier for the eyeballs of dancers to find out about your dance event.
Increasing awareness of dance events with heavier advertising helps to strengthen the entire Latin dance community. More dancers means stronger attendance and long term success for your events.
Lastly, you get more free stuff from Salsa4Life. Submitting your event grants you FREE access to our new Latin Dance Leadership Community. You'll get FREE tips and strategies to help you with event marketing and event planning. We want you to be successful as a leader in the Latin Dance Community. Hey…gotta do what we can to help more people come to enjoy the dance that we love.
What Is The Goal?
There are hundreds of Salsa events every week around the USA alone. We want to be able to list them all AND accurately maintain them. That's saying a lot, and we can't do it alone. We need your help. To do this it will take many hands to collect the information that we need and to keep it updated.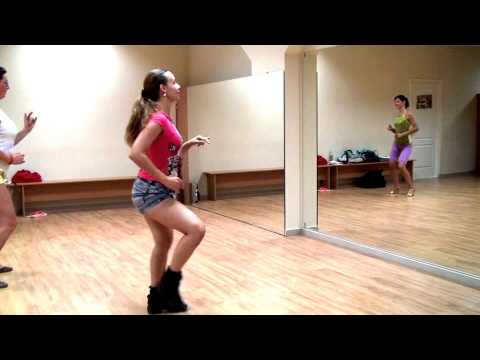 What Kind of Events?
The Latin dance events that we want to help promote are varied. It can be Bachata dancing, Salsa dancing, Merengue, Cumbia, Casino, Kizomba, or Zouk. We keep it limited to dances and music commonly found in the Latin partner dancing community. Apologies to our ballroom friends.
Keep in mind that we only publish "events", not classes. That means your weekly/monthly social dance event will be accepted, but your dance class will not. There are just too many of those for us to try to keep accurate listings. If your social dance event includes a class before the social dancing begins, then that is fine to include.
"Events" can also include a Latin band performance or an annual Festival or Congress for Salsa, Bachata, Kizomba, etc.
How You Can Help?
Send us the information about your music or dance event. It doesn't technically have to be "your" event. We just mean one that you care to help promote.
We need two things. First, please search posted flyers or online for or use your phone and get a quality image that represents the Salsa Congress, Bachata Festival, Latin Music Concert, or dance event. Second, we need all the info that your audience would need to know. You will submit them in the form below.
What Your Audience Needs To Know
Event type
Event name
Organizer name
Organizer email
(Optional) Organizer phone
URL link to event (web page or Facebook event page)
Date (e.g. Tuesdays, or 1st Friday, or specific date if a concert or an annual event)
Start and end times
Venue name
Venue address including zip code
Age limitations (e.g. 21+)
Cover charge
Miscellaneous info (e.g. parking info, DJ or band info, dress code, whether or not there will be a class before the social dancing, directions like "on 2nd floor", etc.)
As mentioned already, attach your event flyer and/or venue/event photo to your email
Acceptance and Maintenance
Upon receipt we'll review your information for accuracy.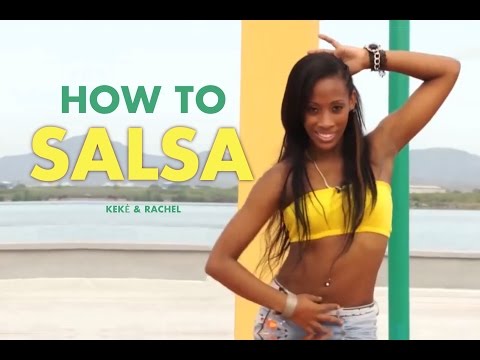 Once it passes flight inspection, we'll help you promote your Salsa event online for FREE by publishing it to our lists and calendar of events.  Periodically, we'll email you to confirm that the details of the event are still accurate. To maintain your free listing, a reply will be needed. Lastly, Salsa4Life staff reserves the right to decline any event submission for any reason.
Thank you for working with us to help promote the joy of dancing through Latin music and dance events like yours.
Salsa parties in St. Petersburg
Salsa in St. Petersburg sounds almost every evening in a variety of clubs and restaurants.
Many salsa parties have already become classics, the same people often come to them to chat with their friends, have a good time and dance to their favorite music. At first glance, there are few differences between the parties, except that somewhere more bachata sounds, somewhere the emphasis is on classic American salsa with a touch of jazz, and somewhere they try to put more hot Cuban timba.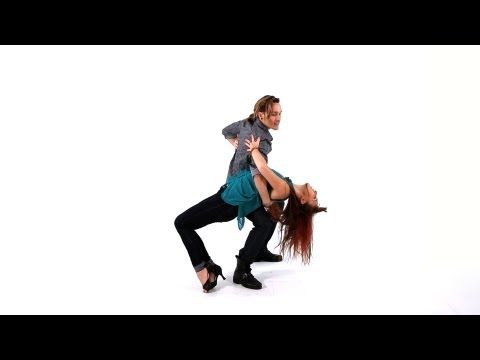 nine0003
However, there is still a place in St. Petersburg, which is noticeably distinguished by its special, "family" aura, where students and teachers from various schools of the city like to come to plunge into a truly warm atmosphere of friendly communication, fun and, which is especially important for dancers, dance to really delicious salsa music, carefully selected by the city's leading DJs.
Salsa Plus Dance Club
Every Saturday, the training halls of the Salsa Plus dance studio turn into a full-fledged dance club, with professional sound, light and very affordable prices. Night party life of the studio is represented by the Plus Party project (http://vk.com/plusparty)
As a rule, starting from 21 o'clock until the last guest, a kizomba celebration is set up in the small hall - subdued light and the best kizomba hits until the deepest night. In the big hall (100 sq. meters!) traditional styles of salsa sound for every taste - casino is replaced by a "ruler", and bachata allows tired ladies to rest in the arms of delicate partners.
nine0003
Prizes at salsa parties
The highlight of the parties in Salsa Pluse are a variety of pranks. Here you can not only dance salsa, but also win something useful!
Certificates for free training, discounts on the purchase of dance accessories, or even just a delicious prize cocktail - you are guaranteed a sea of ​​positive emotions.
Your chances of winning are greatly increased if you show up in the recommended casual dress code, as parties at Salsa Plus are often themed! In addition, you will be able to find yourself in photos taken by professional photographers who specialize in photographing club dance events - completely free of charge! nine0003
A party for beginners and experienced dancers!
For those who take their first steps in salsa (or kizomba, bachata), parties, and parties in the Salsa Plus studio in particular, are a great and enjoyable way to make sure that salsa is a big and friendly family that unites a wide variety of people from all ages and from all continents, and become part of this family!
Every experienced dancer understands how difficult and difficult it is for beginners - after all, once he was the same beginner.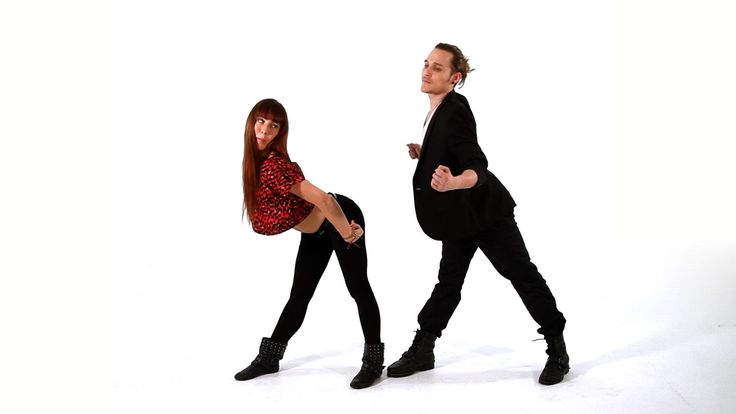 This is where salseros and salseras beginners can try to dance with good dancers without causing a flurry of criticism in their address. Here they understand that the purpose of the party is to have a good time, even if you are not dancing very confidently yet. And the dance experience you have gained will allow you to master your favorite dance style much faster! nine0003
Welcome to free home parties
Those who still think they're not ready for a full salsa party yet can practice at "homemade" free home parties hosted by Salsa Plus once every few months to introduce their students from different groups, although, of course, everyone Nothing beats the real Latin American party experience at Salsa Plus.
Just try it, and you will no longer be able to just sit at home on a Saturday evening, knowing that somewhere out there, in the deceptive silence of a St. Petersburg evening, on Ligovsky, 50 building 6, a real celebration of music and dance is taking place right now! nine0003


November 16 GALA PARTY! - "BIRTHDAY SALSA PLUS"!!!
Friends!
Sale of tickets for our gala party dedicated to the 10th anniversary of the studio Salsa Plus continues! Rather do it repost this post to be entered into the entry ticket raffle taking place on November 10th!
Even those who purchased a ticket in advance participate - in case of a win, we will refund 100% of the amount! The date is round, and the holiday promises to be no less grandiose. Moreover, all the components for this are: nine0003
Great place!
This is not the first time we have held big events at the Chaplin Hall club, this theater-restaurant has conquered many with its beauty, interiors, high-quality sound and light.
2 dance floors!
Yes, yes, this year there will be even more room for the most memorable dances.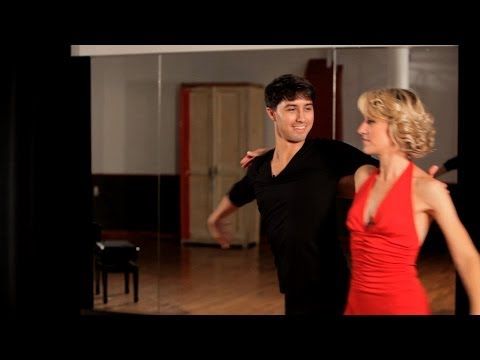 The main large hall will play mainly salsa (linear and Cuban), as well as some bachata. On the second dance floor in the Karusel club hall, bachata and kizomba sets are waiting for you (kizomba will play the first hour and hour during the official part and the show program, the rest of the time - bachata). nine0003
Cool DJs!
On the salsa dance floor, DJ Sovina & DJ Rybakoff play for you, who have taken part in major events and festivals more than once - they already know how to rock the audience. In the bachata / kizomba hall - DJ Leo & DJ PannaCotta, well known to St. Petersburg dancers.
Show program!
The official part, some lyrics and, of course, bright dance numbers from our students and teachers.
Special bar menu! nine0013
Some drinks and cocktails will have special prices, and 3 working bars (two in the main hall and one on the bachata / kizomba dance floor) will help reduce the waiting in lines.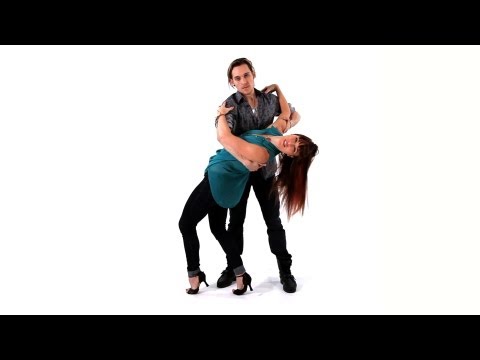 And the first comers are waiting for welcome-champagne. Please note that entry with your own food and drinks is prohibited, the security of the institution will conduct an inspection at the entrance.
Special guests!
Our guest weekend instructors Samuel Funflow & Sophia Adalis and Sergey Gazaryan & Marta Hanna, as well as guests from other cities will set the party on fire! Catch them on the dance floor. nine0003
Dress code:
"Black tie" is designed to make this evening unforgettable and the photos even more beautiful! Gentlemen are requested to wear shirts, jackets, vests, bow ties and ties, while ladies are requested to wear evening or cocktail dresses. Please note that jeans and sneakers will not be appropriate!
Beautiful photos, happy smiles, joyful meetings, memorable dances and a festive cake are traditional and invariable attributes of any of our birthdays!
Join :)
- and share this festive date with us, we will be glad to see all our students and friends of the studio, especially students of old generations, whom we have not seen for a long time, as well as all the dancers of St.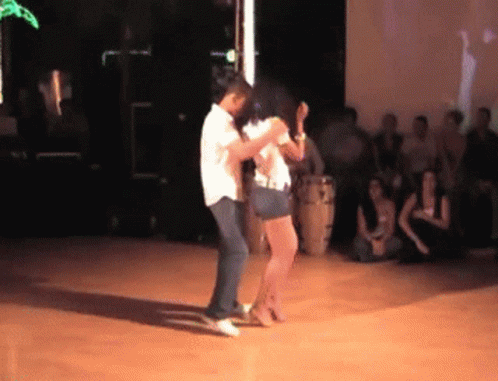 Petersburg and guests from other cities!
Hurry up to get your tickets, because the first birds get discounts and chances to grab a seat at the tables:
First 20 tickets:
- entrance ticket - 900 rubles
- entrance ticket + seat at a table in the cafe area - 1200 rubles / person *
- entrance ticket + seat at a table in the VIP box - 1300 rubles / person *
Further cost until October 31:
- entrance ticket - 1000 rubles
- entrance ticket + place at a table in the cafe area - 1200 rubles / person *
- entrance ticket + seat at a table in the VIP box - 1300 rubles / person *
Cost until November 14:
- entrance ticket - 1100 rubles
- entrance ticket + place at a table in the cafe area - 1200 rubles / person *
- entrance ticket + seat at a table in the VIP box - 1300 rubles / person * nine0003
Entrance fee on the day of the party:
- entrance ticket - 1200 rubles
Tickets with seats at the table are also sold for a company of several people!
Gather a group of friends and book a table!
The price is per person.