How to do the dougie dance video
How to Dougie dance - Hip Hop dance video
How to Dougie dance – Hip Hop lesson

Recommended Dance Courses (Watch Online & Download):
5X Hip Hop Course For Beginners
Learn basic hip hop moves with 25 step by step video lessons. This course is broken down into 5 modules that focus on different types of moves: Footwork, Upper Body, Waving, Step Touch and Iconic Moves. You will love this 2+ hours of detailed instruction for beginners.
LEARN MORE & BUY IT (CLICK HERE)
---
The Ultimate Popping Dance Course (Beginner to Advanced)
Learn how to dance popping and locking with step by step video lessons. You will learn hits/popping, waving, robotics, gliding, vibrating, slow motion effects and more. Become the freestyler you always wanted to be and impress your friends with your dance moves.
Includes 3+ hours of video lessons. You can download it instantly or stream it online here.
LEARN MORE & BUY IT (CLICK HERE)
---
Video Transcript:
Alright so this next move we're going to jump in to is one of my favorites, it's called the Dougie. It's a really famous move. A lot of people are doing it in the club nowadays so we're going to teach you guys here so you can take it to the club tonight and really show off. I want you guys to watch it first and then we'll break it down step by step. We go five, six, five, six, seven, eight and five, six, seven, eight. Alright so let's break that down step by step.
This move has a lot of personal style in. So once you get the basics down you really got to add your own personal flare to this move to make it work for you. Okay? So you're going to start with your feet together, kind of facing this general angle. We're going to step back with one foot on one. Now when we step in we're going to turn to face this way on and.
Alright I'm just going to step in on my toe.
So step out two, so step in on and. Again, three, and four, and five, and six, and seven, and eight. Alright now the big thing about this move is you're going to have a little dip when you step that foot in together. So I'm up right here standing up and when I turn that step and foot in I take a little deep, down. So I take a slight [inaudible – 0:01:59.6] I bend at my knees. Stepping up again, out, two, just the step in, and three, and four, and five, and six, and seven, and eight and.
Alright the next step for this move is as you step out, you almost want to lead with your head kind of looking over your shoulders just slightly. So step one, and two, and three, and four, and five, and six, and seven, and eight, and. Alright so we've got that step back and that turn going. Now let's add that hand into it as well. Okay so what I want to do now is when we step on the one, our feet altogether here, I step out and this hand comes up just like this.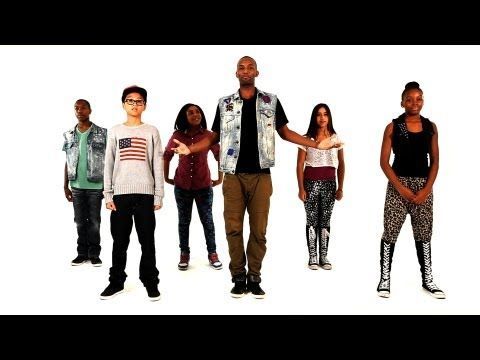 Alright, now as I step in my hand is just going to fall down to step in, then the other hand comes up, two, to step in and three, and four, and five, and six, and seven, and eight, and.
Alright before we speed it up at all, let's take a look from the back so you ca see all the little details. Alright let's turn around starting from that same starting position, nice and slow, five, six, seven, eight, we go one and two, and three, and four, and five, and six, and seven, and eight, and. Good job guys let's turn around. So you've got all the basic parts of this move down. Now what you're going to do is add your own style to it. Okay so what I want you to do this time is really step up as far as you can to give yourself a nice dip when you step together. Again, up and down, up and down. Alright so what I want to do right now is try it with counts again a little bit faster, those same single counts.
Remember all those parts working together, we'll make that move look really good.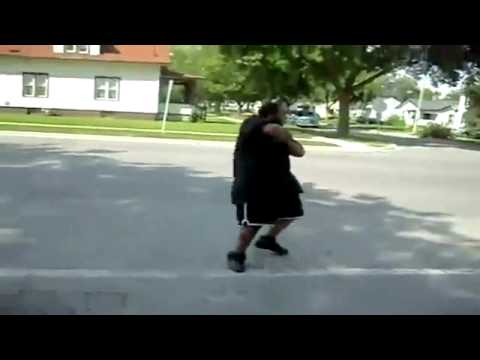 From that starting position, five, six, seven, eight, we go one ,and two, and four, and five, and six, and seven, and again. We go one, and two, and three, and four, and five, and six, seven, and eight and. Alright now we're going to add one more element to it, we're going to add a single, single double step with this. Now we'll speed it up and try it with music. So all you got to do is do that from the first step, you step out like normal, one, step in and two, and from here you're going to double it up, just slide your leg out, one and two. Alright and then you're going to step back out together and three, and four, double it up, one and two, together, out, together, out, together, double it up, together, out, together, out, together, double it up. Again, out, together, out, together, double it up, together, out, in, out, in, double it up, and stop.
Alright so we're going to take that basic system we just learned, that basic rhythm and pattern and start speeding it up now. One more time with music, a little bit faster and then we'll try it one more time with counts a little bit faster and then we'll give it a shot with music.
Same starting position, five, six, seven, eight, we go single, single, double it up, and single, single, double it up, we go one, two, three, four and five, and six, and seven, again we go one, two, three, four, and five, six, seven and eight. Alright so take that in practice till you get over and over till you get those steps together. When you're ready we're going to try it with music.
So now what I want to do is give it a shot with the music, it's going to be a little bit faster now, listen to these counts. You're going to go one, and two, and three, and four, and five, and six, and seven and eight. Alright we'll try that same single single double we just did stepping out on this leg first. From that beginning position we're going to give it a shot. Here we go, and five, six, five, six, seven, eight. Good, get that deep in your knees, have fun with it, let's see how people add their little own flavor to it let's check out Jamel, hey, nice, check out KC, good. One more time and one, two, three, four and five, six, seven, eight.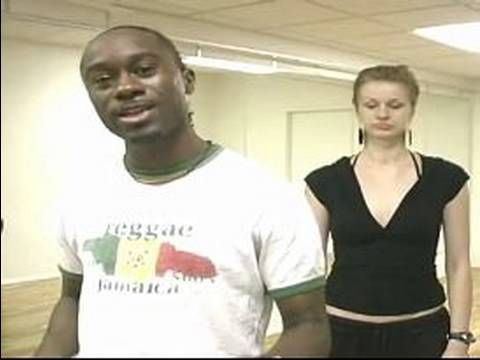 More Hip Hop Dance videos
Steps to Learn Dougie Dance
Steps to Learn Dougie Dance
Do you plan to learn how to do Dougie Dance? There are numbers of dances being practiced in various parts of the world. Some of them have become universal and others have a great regional importance. Like the well known kinds of dance as, Ballet dance, Jazz dance, Tap dance, Hip-Hop dance, and Belly dance, the Dougie Dance is also asserting its importance among leading dancers.
Though, Dougie Dance is comparatively a new style moving the body in an organized way, but the youth of various countries is getting mad to learn it. The said dance really enhances the splendor of any party. To learn the world famous dance all you have to do is to follow these steps.
Instructions
1

Get yourself prepared and play the rock music that creates a vibration in your body. The song must be fast and bit lengthy so that the dancer and audiences could enjoy it in its real essence. The quality of good beat could elevate the dance.

2

In the next step, you have to make an impressive start by bowing your body to one side. Make your body as flexible as possible and allow your hand touching to the ground. The leaning side should not be kept in that form for a longer period as it could hurt the muscles. Rather it should be kept in a comfortable position. Well the music is on take the first step while ignoring the initial to beats.

3

While having the Dougie Dance or learning the Dougie Dance, you must not use the arms until you start the third step. Raise the arms upward in a first attempt and then drop it quickly to downwards. Furthermore, your arms should be swinging in opposite directions.

4

In the fourth step, try to drop your weight on your hips at once and sit like a cat. It will be the most thrilling moment of the dance.

5

To create more fun and excitement, while having Dougie Dance, try to move in a circle without leaving your place like wheel chair. Meanwhile, your knees and elbows should be expanding outward. Repeat the same practice for some time and hopefully you will get the perfection with the passage of time.

6

You can download tutorial videos of dougie dance from you tube and follow step mentioned in the video this is another easy way to learn the Dougie dance. The internet is providing variety of videos in this regard and one can learn great expertise following the instructions.

7

Go to dance training schools as they are providing the services at a very cheap rates. Plus there are qualified teachers with lots of experience under their belts.

8

Hire a personal trainer if you can't go to any school or trainer due to some problems. Good trainers are available in the market in this regard and it will be more a fun for you to get the training while staying at home.


Posted by philsimons in Dance
Learning to dance hip-hop. Lessons and Tips
Mufasa is a Red Bull Beat It 2012 Finalist
© Red Bull Content Pool
Hip-hop is rightfully called one of the most individual dance styles. This dance lives according to its own laws, it has its own rules and teaching methods. Only in hip-hop is the dancer's acting data of paramount importance over the clarity and filigree of the learned movements.
If you look at the essence of dance, hip-hop is not even a theatrical performance or reflection of a melody in a dance, hip-hop is an original way to draw the attention of the audience to oneself.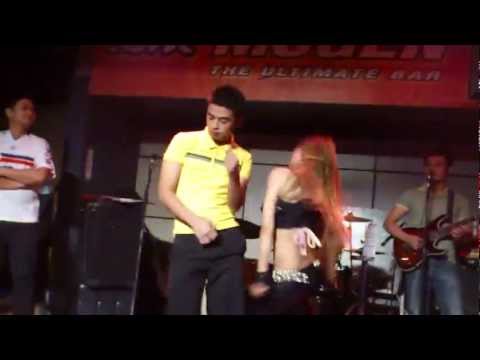 Moreover, the expected reaction must certainly be positive, and the dancer must cause frank sympathy and a smile on the faces of the audience.
Mufasa's energy has conquered everyone!
© Red Bull Content Pool
In principle, everyone can learn how to dance hip-hop, even those whose talents have not previously been noticed in the performance of any dance. The first step to learning how to dance hip-hop is to learn a few key rules:
1. The very first and most important rule is to devote as much time as possible to dancing. Even if you have a huge talent for dancing and good inclinations for this, but attending classes in the studio twice a week and not studying at home, you will not dance at the proper level. Watch videos on the net, practice in front of a mirror, learning the basic movements, maybe you can even come up with a new movement. And don't stop there. Even professional dancers continue to work on their dance without stopping to improve themselves.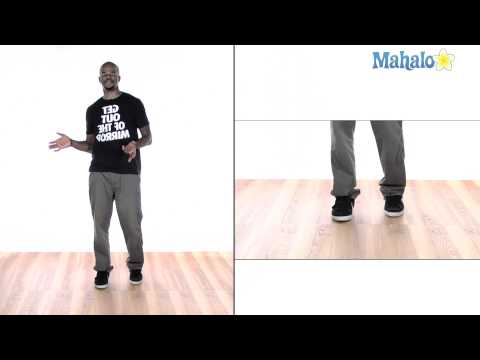 2. If you really want to learn how to dance hip-hop, develop an ear for music. It is very important to learn to catch the bass. It is important to merge with the music in the dance. Only then can you achieve something worthwhile.
3. Dance technique is important. You can consider yourself a born dancer - your right. But you simply must know the simplest ligaments. Yes, improvisation is really cool, but it will not be of any use if you do not know the basic movements.
4. Try to express your own "I" through the dance. Dance is an excellent way to tell people about yourself, about what you live and breathe, your dreams and desires.
Hip-hop choreography by Mufasa
© Red Bull Content Pool
5. Break the rules. If you want to learn how to dance hip-hop, you first need to master the dance technique, learn its essence, and then you can discover your own and unique style. Don't think about learning how to dance hip-hop, just dance it.
6.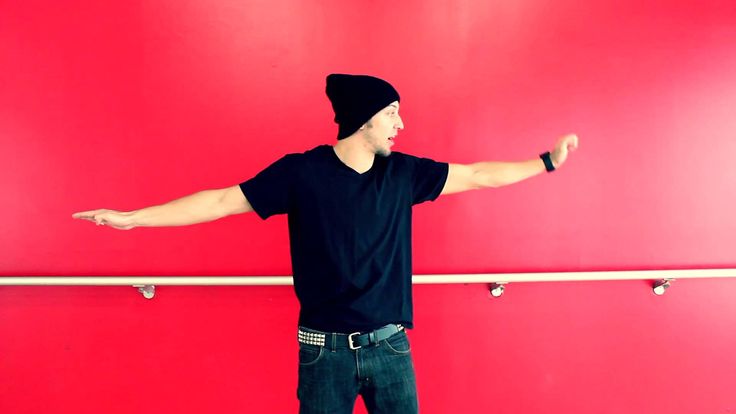 If you find it difficult to move, lose weight, think about how to start losing weight. Go in for sports to get rid of excess, and start dancing with redoubled energy!
7. There are two basic movements in hip-hop – swing and step. It is from them that you need to start mastering this dance. Put your right foot to the right, toe out, pull up with your right hand. Bend your right leg and then transfer your body weight to it, lower your raised arm to shoulder level. Your feet should be pressed to the floor. Turn the body to the left side, bend the left leg, at this time the right leg must be put on the toe. Then lower your right knee and arch your back. At the same time, try to reach the floor with outstretched arms. If you manage to complete this movement, you are already dancing hip-hop.
8. Another important move. Performed standing. Your feet should be firmly planted on the floor and your knees slightly bent. Press the spread fingers of your right hand into your chest, raise your elbow so that it is parallel to the floor.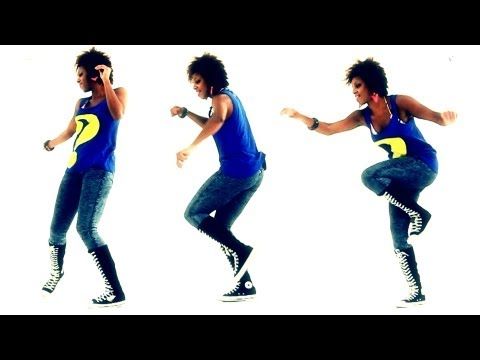 Throw your pelvis forward, arch your back. Make two turns in different directions, while straightening your back and again returning it to its original arched position. Let your hands at this time leave the heart area and begin to slide from the chest to the waist. Throw the pelvis forward again, while straining the buttocks. Don't forget the round back.
9. Stand on your left leg, bend your right leg and then lift it so that your thigh is parallel to the floor. Bend your elbows, raise them above your chest, as the student does at the desk. Spin down with a corkscrew, throw forward and straighten your right leg. At the same time, do not forget to keep your back rounded. Straighten up, lean back as far as possible, throw your hands forward, imitating the movements of the semaphore. Don't forget about balance.
10. Spread your legs slightly wider than shoulder width apart. Move your right leg back a little. Bend your knees. Literally just a little bit. But you don't need to spread them apart - this is a mistake.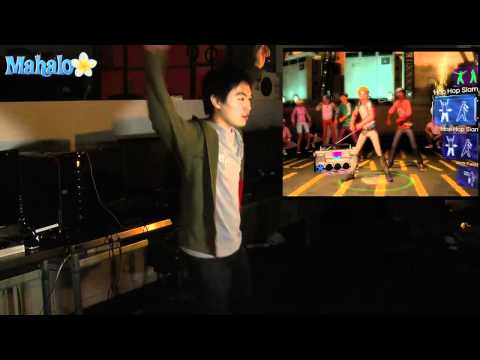 Your knees should only look forward. Cover your face with your right hand, put your left hand on the area of ​​\u200b\u200bthe heart, fingers should be folded into a fist. Tilt your head slightly towards your right shoulder. At this time, you need to unbend your left arm, while leaving it at chest level. Next, you need to simultaneously turn your right knee and your right hand to the right. If you manage to complete this movement, you can consider yourself a hip-hop professional.
The main thing for a good dancer is practice!
© Red Bull Content Pool
What earrings will be in fashion in 2023
in Style
John Doe 201
Earrings are one of the pieces of jewelry that women have been wearing since ancient times. Throughout history, they have served different purposes. They demonstrated the high status of the owner, showed her belonging to a religious cult, or, with the help of a certain combination of stones, they could even "speak".
With the change of eras, the attitude towards earrings also changed. For example, in the Middle Ages in Europe, for some time, women were forbidden to pierce their ears, but, gradually, with a change in attitudes towards female beauty, the unspoken ban was lifted. And since then, these decorations have not gone out of fashion. So let's talk about the trends that will affect fashionable earrings in 2023.
Earring design in 2023
A variety of shapes are in fashion this season. The trend is not a specific style, but only details characteristic of popular trends. But it is they who help to add zest to any fashionable images. However, there are also common points: large forms, multicolor, geometry and a mixture of dissimilar elements.
There are things that never go out of fashion - these are classics, precious stones and metals, traditional motifs. All this will remain relevant in 2023. You can't go wrong if you opt for elegant gold earrings with diamonds.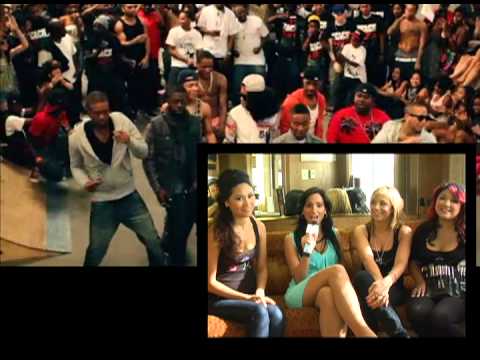 You will look no less stylish if you pick up something from intricate jewelry.
In the 2023 season, modesty is out of fashion, so feel free to choose earring models that will become an accent part of your look.
Trendy earrings 2023
What earrings are in fashion in 2023? Various. Jewelry houses offer models for every taste. These are modest drops that will coquettishly shine on the earlobe, and massive products lavishly decorated with rhinestones or precious stones. Each girl will find for herself a suitable trendy jewelry for every day or for an evening out. We recommend paying attention to the trends listed below.
Long earrings . Classic variant. But not necessarily in the evening. Long earrings can be either a combination of several identical tiers, or small pendants on one or more chains. The first ones are often used for going out or as part of a costume, for example, for belly dancing, and the second ones are used as everyday ones. Properly selected long earrings will emphasize the graceful neck and narrow face.
Pearl earrings . Pearls are a timeless classic. Once upon a time, such earrings were very expensive, because it was difficult to find two pearls of the same shape and size for a pair. Now pearls are grown on special farms, but they have not lost their nobility. This is a good option to add romance to a business look, excellent pearl earrings will complement an evening look. Pearls are a bridal classic. You can pick up both long models with pearls made of gold or silver, and modest pearl studs.
Cuffs . Suitable for girls who do not have pierced ears. The main feature of these earrings is that they can be attached not only to the lobe, but also to other parts of the auricle. This is done with the help of an arc fastener or an open ring. Some models have a puncture fastener, others do not. Cuffs are a very stylish accessory that has been on trend lists for several seasons in a row.
Hoop earrings . Hoop earrings almost never go out of fashion, only their size varies. Fashionable round-shaped women's earrings in 2023 can be an integral part of models on earwires, or they can look like a closed ring that is inserted into the earlobe. The same goes for decor: earrings can be made in the form of a perfect circle, or they can have additional decorative elements in the form of various pendants, beads and rhinestones. The latter option is ideal for girls who want to attract attention and create a noticeable, stylish, memorable bow.
Tassel earrings . Tassels bring some bohemianism to the image. If you look at the photos from the official releases of media personalities, then you can often see earrings in this style on women. But in order to wear them, it is not necessary to wait for some kind of event. Yes, and tassels can be different: plain from threads, from chains, rhinestones, beads, beads. These earrings will serve as a beautiful addition to a summer dress or an autumn-spring coat of bright colors.
Rhinestone earrings . The fashion for brushes echoes the fashion for earrings in the form of a cascade of rhinestones. This model is more designed for an evening look with elements of chic. It can be both a formal event and a date. But you need to properly combine shiny elements with a fashionable look in general, so that it does not look overloaded and does not look pretentious.
Single earrings . The lack of symmetry is in fashion, so mono-earrings will be one of the trends in 2023. These can be neat earrings without any special differences from paired models, or vice versa, a noticeable accent in the image. Well, such models are combined with hairstyles where the hair completely covers one ear.
Boho chic . Earrings in this style combine elements of ethnicity, vintage and a variety of decor. Various materials are used to make them, from gold and silver to inexpensive metal alloys, wood, glass, and even items that were not intended to create jewelry, such as coins. They are well suited for everyday bows and for women who love traditional motifs in their image.
However, when choosing earrings, remember that some alloys cause allergies.
The choice of earrings is a responsible matter, because it is an accessory that is always in sight. It depends not only on the style, but also on the color of the eyes, hair, hairstyle, face shape. These are hundreds and thousands of combinations, many models of different designs. Jewelers take this into account, so they present novelties that will appeal to everyone. You yourself, by looking at the photo, can see how diverse the trends affecting fashion earrings in 2023 are.