How to do belly dancing
ESSENCE OF BELLYDANCE™ - Free Online Belly Daning Classes
ESSENCE OF BELLYDANCE™ - Free Online Belly Daning Classes
Join over 28.000 women
in our Online Bellydance Classes
Do you ever wonder how some women seem to move so effortless and
confident? Learn to move like a pro.
Join our online belly dancing classes - it's free!
Start now
ESSENCE OF BELLYDANCE™
Online Classes
You can dance with us for free! We have published the basic belly dance moves and regularly upload new videos for you. All workouts are playlists of several videos and contain a complete body warm up and a relaxing cool down Tell me more
Bellydance
Class #1
entry level
Start your training with this entry level class. You learn the fundamentals of belly dance: posture, seesaws, side sliding and mayas with your hips and chest.
Bellydance
Class #2
Beginner
Do the moves fromclass #1 already feel smooth & juicy? In class #2 you'll learn more belly dance basics: tilting internal circles and vertical circles with your hips and chest.
The afro with pelvic floor integration is our specialty.
Bellydance
Class #3
Beginner
In class #3 you'll learn more of the essential belly dance basics: sliding forward and classical Egyptian horizontal circles with the hips and chest.
Bellydance
Class #4
Beginner
In class #4 you'll learn more belly dance basics: camels with the hips and chest and your first sharp hips accents initiated by your gluteus muscles.
Bellydance
Class #5
Beginner
In class #5 you'll learn more belly dance basics: twists and horizontal eights with pelvic floor integration as well as some basic arm movements like the snake arms.
Bellydance
Class #6
Advanced
In class #6 you'll learn some advanced belly dance moves: hagala schimmy and variations as well as arm movements that lead up to the snake arms.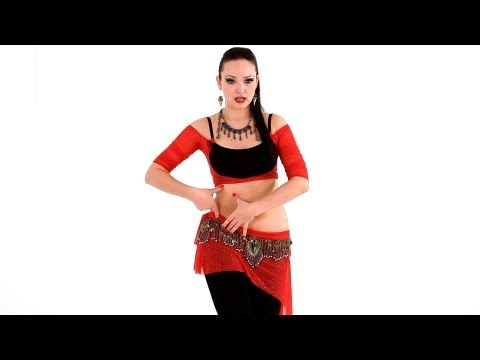 Bellydance
Class #7
Advanced
In class #7 you'll learn some advanced belly dance moves: hip drops, accents, elegant eights with foot lifts, layered with chest camels and hip drops, as well as the secrets of a great hip shimmy.
Bellydance
Choreography
Intermediate - Advanced
Learn my beautiful belly dance choreography step by step! It's my interpretation of a classical Egyptian love song "Daret Al Ayam" (Days go by) by Um Kalsoum.
Bellydance
all moves
Beginner - Advanced
Here you have an overview of all the belly dance moves you have learned so far. Step by step instructions.
Bellydance
all Drills
Beginner - Advanced
Here you have an overview of all the Bellydance drills with music. Dance for as long as you can!
Tips
on Dance & Health
An overview of Coco's tips & the home of her new interview series Free Woman.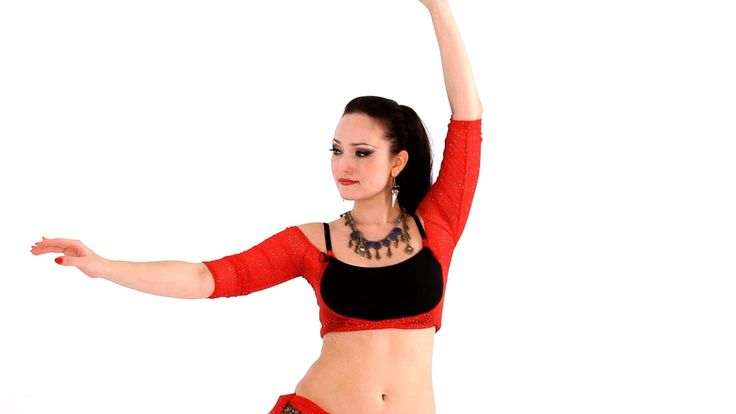 Have fun!
Bellydance
Full classes
An overview on full length bellydance classes that we've recorded for you here in Berlin. The German video contains subtitles.
Sensuous Dance Workout
Everything about Coco's Sensuous Dance Workout program - your personal wellness program at home: TV-shows, reviews, interviews.
COCO's
Bellydance Shows
Here you can see a collection of Coco's belly dance shows. Enjoy!
Teacher
Training
Listen to what our graduates have to say about our teacher training and watch the scholarship entries.
Fun
Travel, interviews...
An overview of all interviews, travel vlogs and other videos from and with Coco.
Join over 28.000 women
in our Online Bellydance Classes
Do you ever wonder how some women seem to move so effortless and
confident? Learn to move like a pro.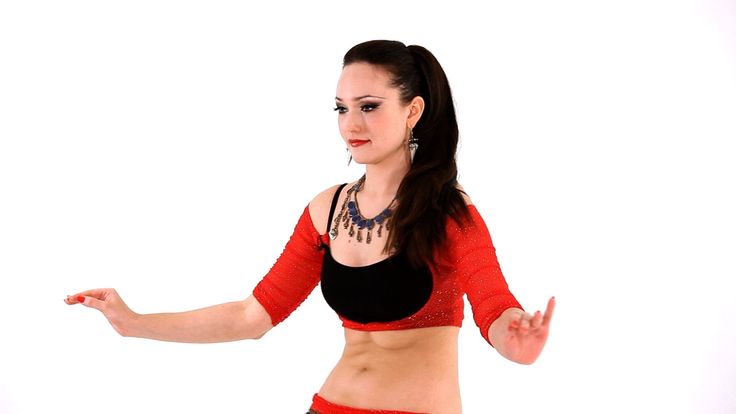 Join our online belly dancing classes - it's free!
Start now
We use cookies to deliver our services. By using our website, you agree to the use of cookies as described in our Cookie Policy.
as seen on
Learn how to belly dance
Join our free online belly dancing classes
How to belly dance for beginners
Become a belly dance teacher and start your own classes
Best online belly dance classes
Discover belly dancing classes near you or learn how to belly dance online
Best belly dancing workshops and classes online
How to Belly Dance | The 2023 Dancer's Guide
Learning how to belly dance is a great way to connect to your body, strengthen your muscles and build your confidence. This distinct form of dance is one of the oldest known styles with a rich cultural history and many mental and physical benefits.
Although often performed solo, belly dance is rooted in connection, emphasizing the relationships between the dancer, the body, the community and the earth.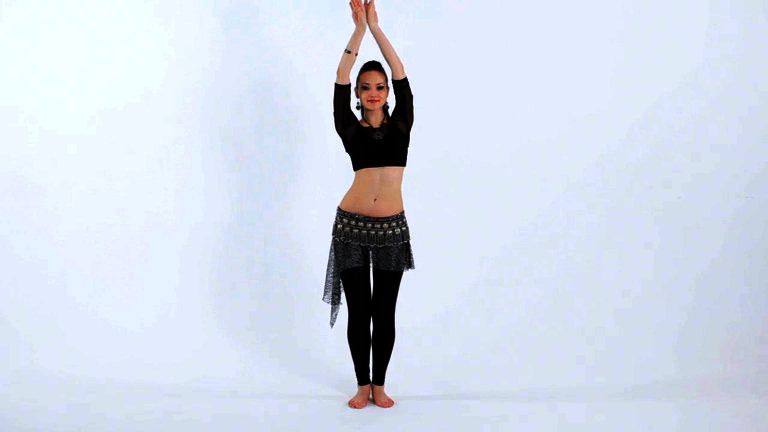 If you're a beginner, you may be asking questions like is belly dancing difficult? Where can I learn how to belly dance? Or, can I lose weight through belly dancing? From in-person dance classes to online lessons, you can learn how to belly dance and explore the history and culture of this unique style with a group or in the comfort of your own home.
Whether you want to step outside of your comfort zone with a new type of dance or challenge yourself to shake your hips like Shakira, one of the world's most famous belly dancers, learning how to belly dance is a fun and energizing way to explore how your body moves while building confidence with each hip lift or belly roll. 
Jump to Section
How to Belly Dance for Beginners
What is Belly Dancing?
Belly Dancing History and Origin
Egyptian Belly Dance 
What Does Belly Dance Do for Your Body?
How to Belly Dance for Beginners
Belly dancing for beginners starts with learning to isolate various parts of your body before advancing to layered isolations in different patterns to create a unique and mesmerizing sequence of movements.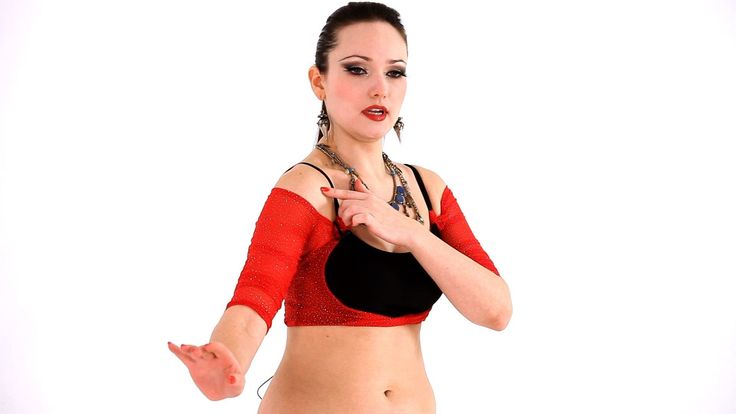 Foundational movements when learning how to belly dance include hip lifts, shimmies, belly rolls, figure eights and more. Newcomers learning how to belly dance might find it challenging at first, but thankfully, there are many instructors and resources available to help guide you as you master the basic moves. 
Try Belly Dance Classes
Working with a seasoned instructor ensures the movements are performed safely and correctly and can prevent you from picking up bad habits and postures.
You can find classes available to help you learn how to belly dance at all levels whether you are looking for dance classes in NYC, dance classes in Las Vegas, dance classes in Orlando or dance classes near you. 
If learning how to belly dance in person is a little too far out of your comfort zone or you can't find a class in your area, there are also online dance classes available for you to try so that you can learn belly dance online and in the comfort of your home.
Once you are comfortable with the basics of how to belly dance, try a class with advanced techniques and begin to add your own unique flair to the routines.
via Canva
What is Belly Dancing?
Belly dancing is a distinctive form of dance that focuses on isolated movements of the hips and torso developed from rituals and customs from throughout the Middle East. This style of dance can be either performed solo or in a group and is well-suited to the feminine form.
The dance is often performed barefoot to highlight the connection between the dancer and the earth. Belly dancing costumes are made of flowing, brightly colored garments adorned with scarves, veils and jewelry. Some performers learn how to belly dance with accessories including finger symbols, coin belts or even swords.
Why Was Belly Dancing Created?
Contrary to popular belief, belly dance was not meant to be a dance of seduction or for the entertainment of men, but rather a form of feminine expression and celebration.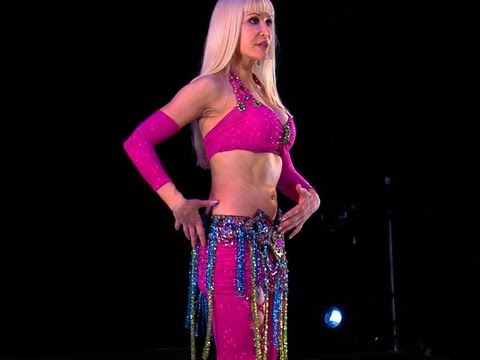 In some traditions, women gathered to perform belly dances together after the evening meal as an opportunity to socialize. This is where mothers of young bachelors could meet and observe potential wives for their sons.
In many cultures, belly dance, also called Oriental dance among other names, is a joyful dance performed by friends and family at occasions such as weddings and festivals. One of the foundations of learning how to belly dance with confidence, is that it is important to relax and enjoy the experience. 
via Canva
Belly Dancing History and Origin
Understanding the origin of belly dancing and the rich history of this unique style is an important step in learning how to belly dance. As one of the oldest known styles of dance, with roots in ancient cultures from India to the Middle East, belly dancing has a long history layered with meaning and legend. 
What Was the Original Purpose of Belly Dancing?
A fertility ritual performed by women thousands of years ago in honor of their deities is believed to be belly dancing's origin and is depicted in ancient Egyptian tomb paintings, Greek sculptures and engravings discovered in Italian caves.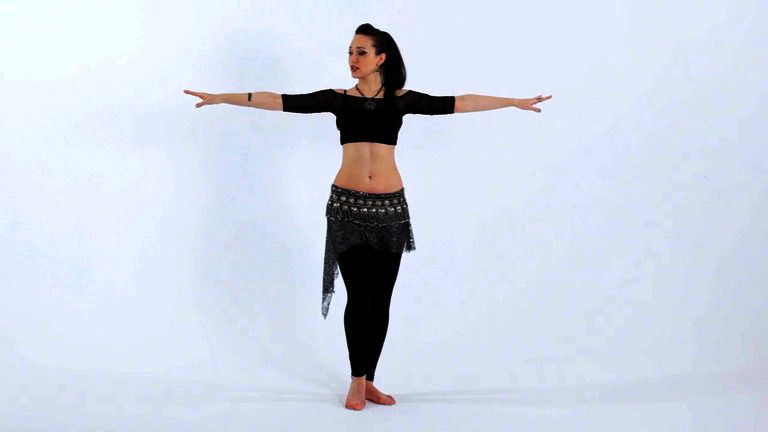 Other versions of belly dancing have been recognized in civilizations stretching from the South Seas and East Polynesia to Africa, Greece and throughout the Middle East. 
One legend with versions across a number of cultures is of Ishtar and the Dance of the Seven Veils. Ishtar, a Babylonian goddess of love and sensuality who was both chaste and fertile, descends into the land of darkness covered in seven veiled costumes to retrieve her deceased husband.
To enter each seventh gate of the underworld, she dances, rolling her abdomen in circles, giving up a jewel and a veil. Despite the trials of her journey, Ishtar triumphs, returning with her seven veils to a bountiful homecoming. 
When Did Belly Dancers Become so Popular?
In the eighteenth century, Europeans traveling in Egypt witnessed a distinctive style of dance, the Egyptian belly dance. A stark contrast to the fashions of England or France, the Europeans were mesmerized by the undulating movements.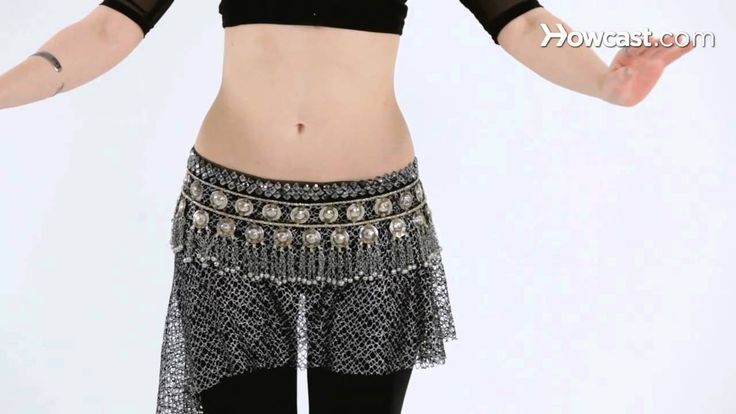 Belly dance continued to make its way to the West being introduced to America at the 1893 Chicago World's Fair.
What promoters described as "belly dance" became an instant success in turn-of-the-century America. Despite the remnants of modesty from the Victorian era, belly dancing spread to Coney Island and other major cities. 
The popularity of belly dancing throughout the West extended from colonialists enjoying the dance as entertainment in nightclubs to the film industry both in Hollywood and abroad, where the sequined bras and belted costumes now commonly associated with belly dancing were first introduced.
A pivotal moment in belly dancing history arrived as these Western influences returned to the Middle East, changing the nature and appearance of the dance. Belly dancers such as Samia Gamal and Tahia Carioca became international stars as Egyptian belly dance was frequently performed in clubs and cabarets as well as on the silver screen, inspiring many Westerners to appreciate and learn how to belly dance.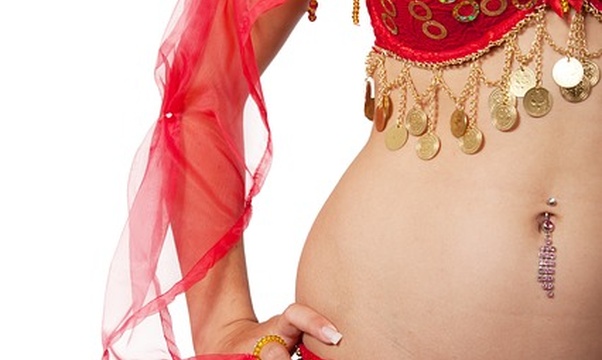 via Canva
Why is Belly Dancing so Popular Today?
Today, travelers in many parts of the world seek to enjoy belly dancing as part of their experience of the local culture, whether taking in typical Moroccan nightlife or watching hula dancers in Hawaii.
Immigrants and descendents from countries throughout the Middle East and other regions where belly dance is practiced are free to express and share their native style of dance in restaurants, entertainment venues and dance studios throughout the West.
With its uniquely gentle movements and ability to tone often under-exercised muscles, learning how to belly dance as a form of exercise has also gained popularity and can be practiced in dance and fitness classes across the world. 
Egyptian Belly Dance
Although there are many styles that make up modern Egyptian dance, the traditional Egyptian belly dance known as raqs sharqi in Arabic is most common for those learning how to belly dance in the West.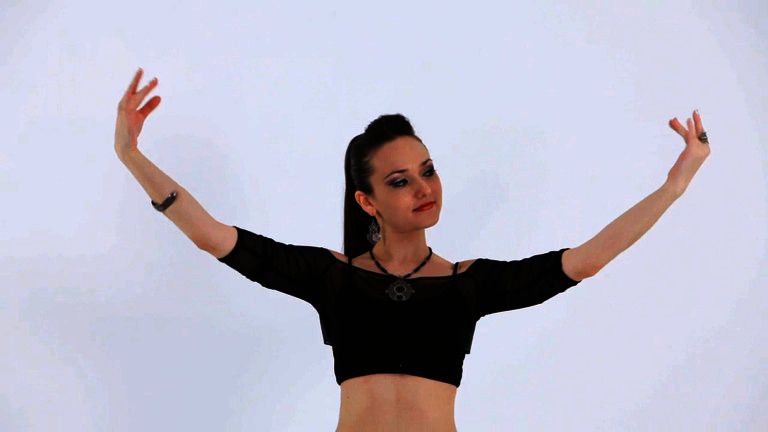 This form of Egyptian belly dance is traditionally performed solo as an artistic and emotional expression and grew largely out of films made in Cairo, Egypt's Hollywood, that made Egyptian belly dancers famous around the world. The belly dancing costumes of the West were largely inspired by Egyptian belly dancer outfits of this style and time in Egyptian belly dance history.
Egyptian Belly Dance Costumes and Moves
Other popular forms of Egyptian dance include the social and celebratory beledi and sha-abi, often performed in groups at special occasions such as weddings and a variety of folk style dances such as melaya leff among others. Some dances feature props and garments such as canes, scarves or veils and each style has its own rhythms, costumes and character.
Some styles are more akin to the faster paced Turkish belly dance while others include lyrical movements similar to ballet. Elements of many forms of Egyptian dance are incorporated by Egyptian belly dance teachers in the United States and often serve as the foundation of learning how to belly dance in the West.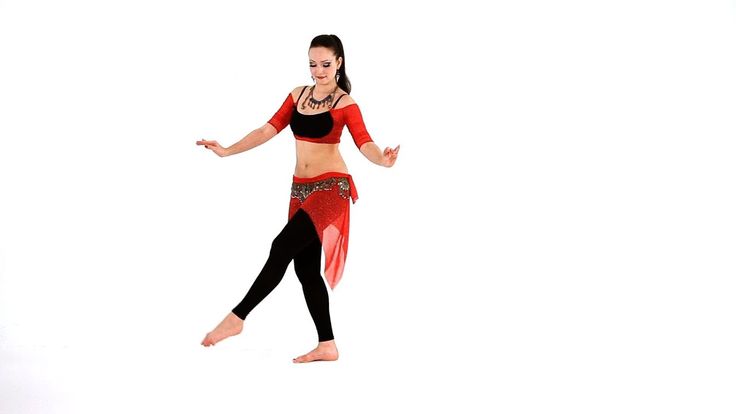 What Does Belly Dance Do for Your Body?
Is Belly Dance a Good Workout?
Years of research have shown that dancing of any style can have a number of physical and mental benefits. Learning how to belly dance strengthens the abdominals, thighs, calves, arms, back, glutes and hips as well as otherwise hard-to-tone muscle groups.
Learning how to belly dance can also help to improve posture and develop muscle control. Because of its relatively gentle impact on the body, belly dancing is accessible to individuals of all levels of fitness and can even be practiced during pregnancy to help prepare the muscles of the abdomen for childbirth. 
Psychological Benefits of Belly Dancing
Dancing is believed to improve mental health, while belly dancing in particular may promote a positive body image for dancers as they embody the flowing, sensual movements.
As described in Science Daily, researchers have found that "belly dancers see their own bodies in a better light…and are less likely to be dissatisfied with how they look.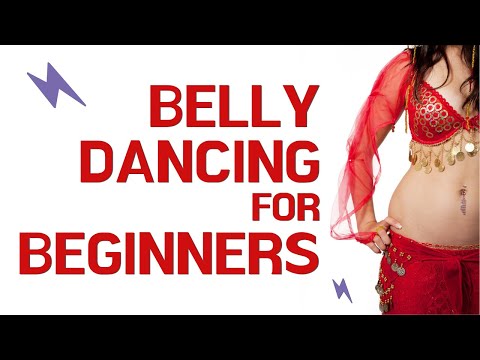 " Regularly practicing dance and joyful movement has been shown to lessen depression, increase self-esteem and improve overall psychological well-being.
Researchers in Psychology Today explain that expressive practices and therapies such as music and dance, "could help lessen mental fluctuations before the onset of full depression" in addition to having creative, collaborative and social benefits. 
Social Benefits of Belly Dancing 
Participating in a class for belly dance for beginners will help encourage creative expression while building a sense of community. Many belly dancing classes promote socialization amongst members with a number of opportunities to bond available through gatherings, workshops and festivals.
For those hailing from countries where belly dance is a traditional part of celebrations and customs, practicing belly dance can strengthen connections to their heritage. Those who are foreign to the dance may find that learning how to belly dance helps them appreciate both the movements and their significance to belly dancing's native cultures.
via Canva
Even for those with little dance experience, learning how to belly dance can be a source of enjoyment and strengthened confidence. Exploring the sensual movements of belly dance helps connect you to your body and develop your ability to creatively express yourself through the dance.
With a rich and diverse history celebrating the female form and a variety of physical and mental benefits, learning how to belly dance might become your new favorite activity. 
For even more creative ideas and inspiration, check out other experiences happening on Classpop!
Related Articles
A Beginner's Guide to Bachata Dancing
A Beginner's Guide to Cumbia Dancing
How to Line Dance Like a Pro
How to Slow Dance With Style
How to Salsa Dance Beginner's Guide
How to Swing Dance: A Beginner's Guide
Where does the belly dance begin. Tips for beginners
Tips for beginners in belly dancing
Don't even think about going into the gym or standing in front of a mirror at home and immediately start shaking, waves, hits, sharp movements of belly dancing - first you have to work out the starting position.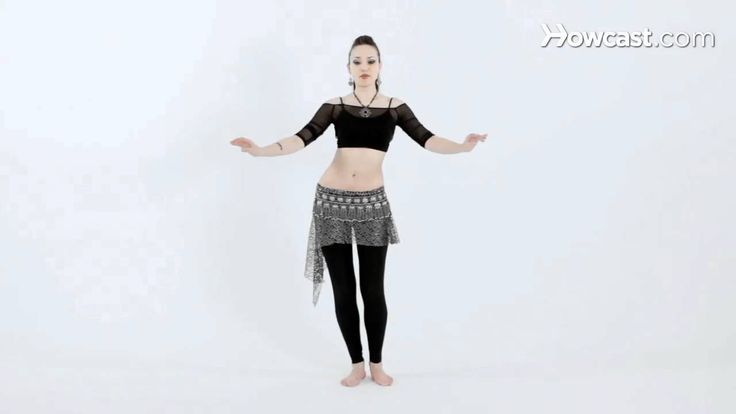 It usually takes at least a month and a half for this body position to become natural. At first, the body may resist, but by exercising regularly, you will quickly get used to the new sensations.
Learning the basic position of belly dancing
So, let's start. Stand in front of a mirror so that you can see yourself in full growth. A side mirror wouldn't hurt either. Considering the correct position of the body from the bottom up:
1. The distance between the feet is equal to the length of your foot. This allows you to distribute your body weight evenly on both legs. Feet parallel to each other, toes forward - so that the knee joint does not twist and the patella (patella) does not move. We touch the floor with all toes: it is easier to maintain balance.
2. Knees are soft but not bent. So you save yourself from damage to the menisci and dislocation of the patella.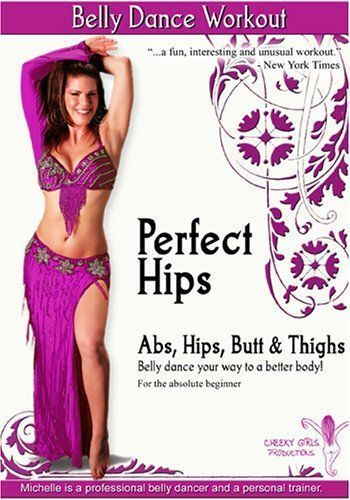 3. Thighs relaxed.
4. Gluteal muscles relaxed. Do not stick out your ass, otherwise you will increase the load on the lower back, and it looks vulgar. Deflection in the lower back, of course, looks impressive, but this position disrupts the natural flow of blood and oxygen to the abdominal organs.
5. The pubis does not protrude forward.
6. Hip bones in one line.
7. Keep your belly out to look slimmer. Let men walk taut - everything should be relaxed with us, without unnecessary pressure on the abdominal organs.
8. The chest moves a little forward, and the solar plexus area moves back. The weight of the body is concentrated more on the toes than on the heels. In this position, you will reduce the load on the lower back.
10. The shoulder blades are brought together and seem to hold a small pencil.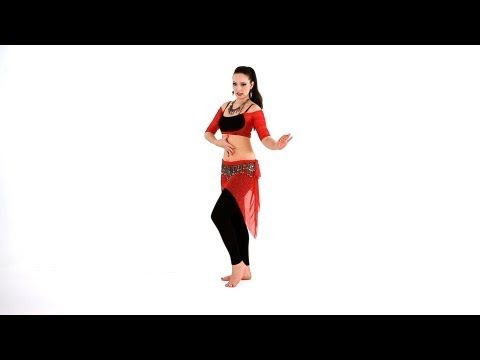 In this position, the muscles of the shoulder section are stretched and keep the tone.
11. Shoulders on the same level, lowered.
12. Arms extended to the sides at chest level. This is the optimal height so that the muscles of the hands become stronger, over time a beautiful relief will appear on them. Elbows are soft, pointing back, not down. The hands are an extension of the hands, do not "break" the wrists. Imagine holding a huge bouquet of flowers in front of you. The fingers are together, but not compressed, there is a distance between them. The middle finger is slightly inward. The palms are open to the viewer.
13. The neck is completely relaxed. Do not lower or raise your chin, keep it parallel to the floor: this way all the cervical vertebrae form the correct line.
14. Reach up with the top of your head like a flower reaches for the sun - this will help you maintain balance.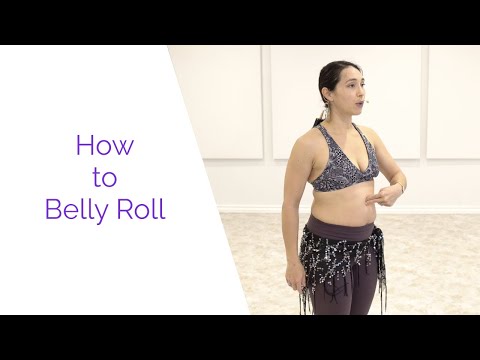 Having mastered this starting position, dance to your health!
Do you want to learn belly dancing at home?
Our video lessons "Belly dance" , "Belly dance for beginners" and video master class by Alexey Ryaboshapka will help you with this! Watch the video online and practice belly dancing at home!
Learn how to learn how to dance belly dance on your own
Dancing is not only the most romantic, but also a useful activity for girls. Thanks to them, you can achieve a flying gait, royal posture and smoothness in movements. Starting to dance, you will tighten the skin, make the body more elastic. In addition, with the help of dance classes, you can even lose those extra pounds. And all this with ease and pleasure! How to learn to dance belly dance? You will find the answer in this article.
Belly dancing is a real art that came to us from the Arab countries.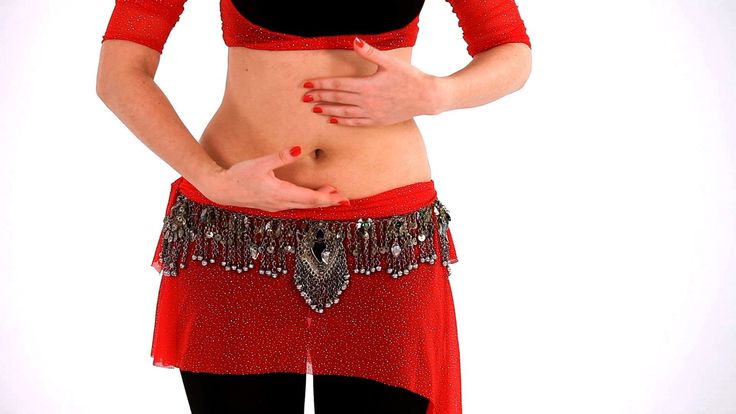 Egypt is considered his homeland. Belly dancing is a great opportunity not only to acquire the desired shape, but also to please your man. After all, no one can resist the charming beauty, making such exciting movements with her hands, stomach and hips. Add to this a charming outfit made of translucent fabrics. The image is simply amazing.
Basic rules
How to learn to dance belly dance? Today, its subtleties can be studied in almost any fitness studio. Classes with a personal trainer will cost a little more than group lessons. But at the same time, you will receive maximum attention and learn the art of belly dancing much faster. However, there is an easier option for those girls who do not have the opportunity to regularly attend classes. So, how to dance belly dance at home?
To make it easier for you, prepare some musical compositions in advance, under which you can relax and feel the rhythm. Of course, they must have an oriental character. Clothing should not restrict movement.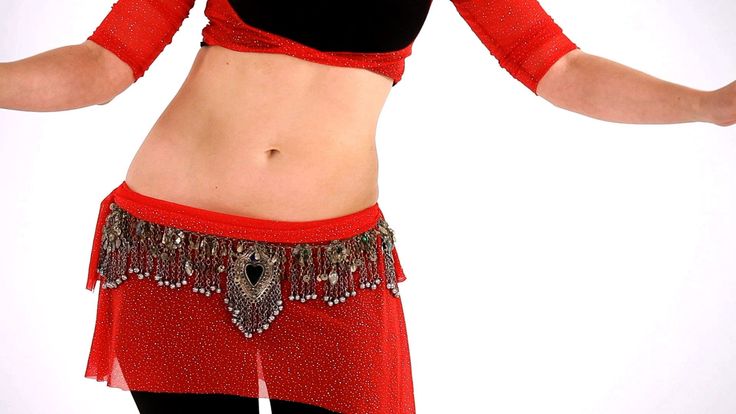 The more comfortable the better. You can purchase a special suit for such activities.
How to dance belly dance? Start by learning the basic movements. Video tutorials for beginners will help you. Remember that the hips, arms, legs and belly move in the dance. All other parts of the body must remain motionless. This is how the effect of strengthening the muscles is achieved.
Fundamentals of dance
It is recommended to start with the movement of the hips. It is basic. Put your hands on your waist or spread them apart. How to learn to dance belly dance? Everything is not as difficult as it might seem at first glance. Feet must be placed at the width of your shoulders. The knees can be slightly bent. Raise and lower each hip in turn. Keep the rest of the body still. Listen to the music and try to make movements to the beat of the given rhythm. Feet should not come off the floor. Shoulders remain motionless. Accelerate gradually. The movements should resemble rhythmic shaking of the hips.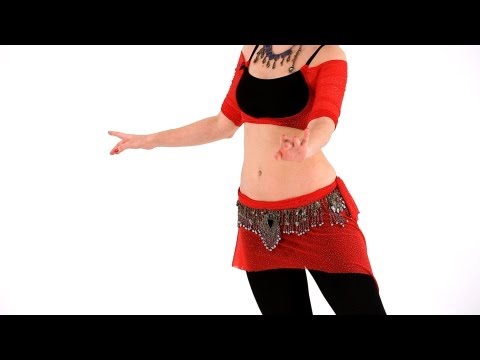 If you have purchased a special belt or scarf decorated with coins, you will hear their light ringing.
The second main movement is writing the sign of infinity in the air. This is also done with the hips. How to learn to dance belly dance? It is enough to follow some recommendations. Try to combine the first two movements. This is the basis for all dance.
Once your legs and hips are fully mastered, use your hands. This will make the dance more energetic. In the process of moving your hips, move your straight arms first to one side, and then to the other. Do it in the following way. If the hip went to the left, then the arms should move to the right. Brushes are also involved. Move them as if you are trying to scoop jam from a jar, and then offer it to the audience.
Nuances and subtleties
How to learn to dance belly dance? After all, movement is not everything. Master the side step. It should be short, as if you are moving in place. In this case, the audience will get the impression that you are floating in the air during the dance.