How to dance like lindsey stirling
How to Incorporate Dance and Movement into Your Violin Performance
Student violinists often aspire to include movement and dance in their performance. Artists like Lindsey Stirling and Máiréad Nesbitt are able to enthrall audiences by incorporating dance moves while playing the violin, and many students wish that there was some type of course or instruction that could teach that ability. Unfortunately for violinists who want to acquire that skill, there's really no clear-cut method or teaching technique.
Learning to incorporate dance while playing the violin is more of a personal expression than anything else. Although there isn't a qualified "standard" way to gain this ability, learning to include dance moves isn't beyond your reach. In a YouTube interview with Lindsey Stirling, she explained that her inspiration and training were all self-taught. That's good news for violinists who want to try to master this awesome skill. Obviously, you won't be jumping around the stage barefoot a week after you begin, but by gradually building your ability to move while you play over time, you'll be able to create your own personal style of violin-dance.
The following tips can help get you started.
Loosen Up
Playing the violin isn't a stationary skill. When you first start learning, you'll naturally be a little rigid because you are constantly trying to make sure that your form is correct. However, to play the violin accurately, you must not have tension in your arms, wrists, back, hands, or shoulders. In fact, learning to loosen up while playing is one of the fastest ways to make progress. To be able to include dance moves while playing, you'll definitely need to be relaxed.
Learn to Dip and Sway
The first thing that you'll need to incorporate in your violin performance is that ability to feel the music and sway to it. Watch great violinists like Joshua Bell or Sarah Chang and observe how their torso moves with the music. See how their backs bend fluidly and the motions they use complement their playing? By moving your body in rhythm with the piece and really feeling the music throughout your body, you'll start to recognize when to move.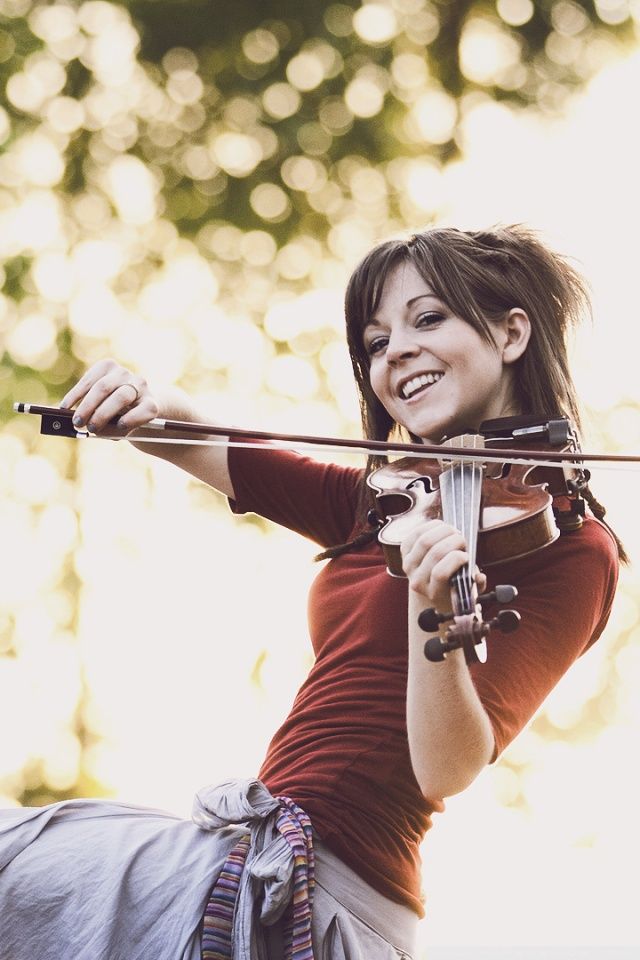 It can help if you're able to close your eyes and just listen to the sounds you create. Start with a tune that you know very well and try to add small motions at certain points during the piece. After you become comfortable with those, include a few more until you feel natural swaying in your body to the music.
Add Small Steps
Dancing also involves moving your feet, but you don't want to try too much at once. At first, try walking while you play. Don't worry about dipping and swaying, just focus on taking small steps as you play. It can help if you have plenty of room for practicing this aspect, and if you know any basic dance steps, this is a good time to use them. Again, don't focus on your upper body, just concentrate on performing the steps while you play. If you aren't familiar with some basic dance steps (and incidentally, your arms are almost always close to the right position when you do these), check out these short videos that can offer basic instruction:
How to Waltz for Beginners
Basic Dance Steps (Wall Street Journal)
How to Do the Box Step (Fred Astaire Dance Studio Belmont)
These videos provide a basic guide for learning a few dance moves, but there are tons of others out there.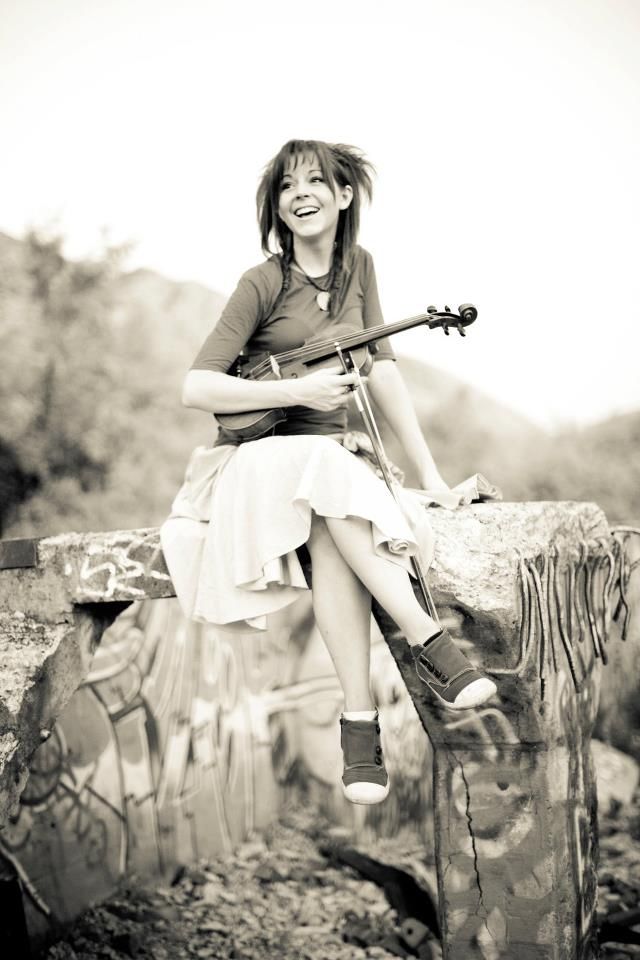 So, if you've never danced before, a simple google search can get you started. Remember, at this point, you just want to concentrate on adding small movements with your feet while you play.
Combination and Inspiration
Now that you feel comfortable moving around while you play your violin, you can gradually combine the two. Start off very simply by swaying a little and moving your feet as you sway. Incorporating dance moves with violin performance is a personal expression. Let your body move the way it wants to as you make music.
It's also a good idea to watch other dancers in a variety of styles. Ballroom dancing, hip hop, ballet, and other techniques offer a wide scope for your ideas. See if there is a certain move that you want to try and break it down into very small steps. That way you can incorporate it without feeling overwhelmed or accidentally dropping or smashing your expensive instrument. Also, watch some videos of successful performers who are able to dance while playing the violin:
Granuaile's Dance, Máiréad Nesbitt (Celtic Woman)
The Arena, Lindsey Stirling
Violin and Tap Combined
Once you're able to add dance movements into your performance style, you can work on choreographing certain pieces.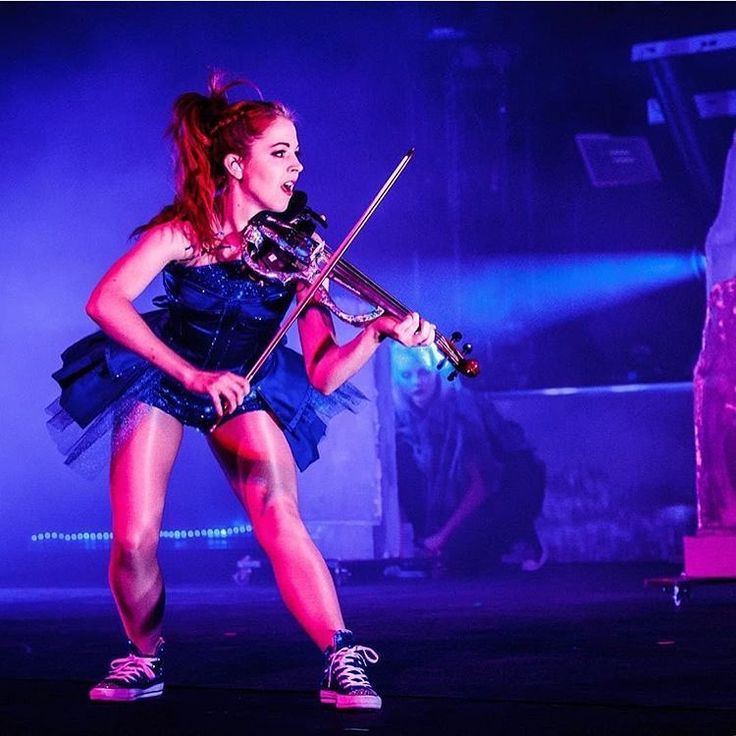 The thing to remember is to make your moves your own and express yourself through the music and the movements you create.
Lindsey Stirling — The Festival at Sandpoint
Scroll
with
The Festival at Sandpoint│Saturday, August 6, 2022
Facebook│Instagram│Twitter│Youtube│Website│Spotify
Genre: Dance/Electronic, Classical, Pop, Rock
Lindsey Stirling remains fearless enough to always dream big. Since the release of her 2012 self-titled debut, the electronic music impresario, violinist, dancer, and artist quietly and humbly became one of the 21st century's most innovative stars by clinging to her groundbreaking vision of cinematic violin-driven electronic music.

After bowing at #2 on the Billboard Top 200 and #1 on the Dance/Electronic Album Chart, holding #1 on the Classical Album Chart for 21 consecutive weeks, and receiving a Billboard Music Award for "Top Dance/Electronic Album," her sophomore opus Shatter Me would not only garner an RIAA Gold certification, but two Billboard music awards.

Attracting over 13 million subscribers and 3 billion-plus views on YouTube, in 2015 Forbes placed Lindsey at #4 on its yearly YouTube artists list, making her the highest-ranked female. Her headline tours would play to a cumulative audience of over 800,000 people worldwide, and her literary debut The Only Pirate at the Party, co-written with her sister Brook S. Passey became a New York Times Bestseller. Lindsey's third-studio album Brave Enough, debuted at #5 on Billboard's Top 200 Album Chart, went on to score the #1 spot on Billboard's year-end Top Dance/Electronic Album list and earned Stirling a 2017 Billboard Music Award for "Top Dance/Electronic Album".

She has continued to build an impressive fan base that stretched across all demographics forging her own path for future young Artists to emulate. Amongst her numerous achievements, Stirling co-headed the US tour with Evanescence which was named as one of Live Nation's 10 best-selling amphitheater tours of the 2018 Summer in addition to winning several coveted Music Awards and numerous appearances on the top Billboard Charts.

Lindsey Stirling embodies the true spirit of today's independent recording artist whose symbiotic relationship with her fans has led to a Worldwide audience filled with positivity. By using her own story to show young adults that confidence in the very thing that makes you unique is the key to success, she continues to be a light in today's Entertainment Scene and bring her own brand of 'Magic' to the many lives she has touched.
Genre: Pop
Carmen Jane is an American vocalist/instrumentalist/vocal engineer and songwriter. This PNW girl, although immersed in music her entire life, only discovered herself as an artist over the last few years. Her sound & lyrics born from the stories of her personal journey of grief, introspection & raw reaction. The second half of the duo consists of Bennett "Benn Suede," a producer/songwriter/vocalist/musician & engineer from the Pacific Northwest. Benn is a multi-faceted force as a creative/executive producer & a jack of all trades. Having a billboard top 10 album under his belt as well as having toured nationally and internationally make their partnership one for the ages. Together Carmen Jane & Benn Suede, have been diligently working on a novel, genre-bent album, breaking stereotypes of the general/expected sound of today. Their music forces you to dig deep and connect to the edge that's inside all of us. It is recognizably described as dark pop with a longing and ache that portrays an abrasive battle between classic & contemporary. Carmen's voice draws you in, forcing you to hear every word that falls from her mouth. The soundscape is captivating, cinematic & digestible in its many facets. The kind of music that leaves you wanting more. The rise of their confidence & willful desire to stand on the precipice of what's expected, will surely bewilder and awe those who are familiar with her previous work as well as those that come to stumble upon her continued transformation for the first time.
Facebook│Instagram│Twitter│Youtube│Website│Spotify
-CleverRock
Full Lineup
Lindsey Stirling, "Mirage" — Describe to me
The video clip "Mirage" by American violinist and dancer Lindsey Stirling is a real oriental fairy tale, a vision, a mirage, in which Lindsey herself appears before us either as an oriental dancer or as a warrior , then in the form of an unknown, but beautiful goddess.
The first sounds of the violin. Lindsey stands with her left side turned, rays of bluish light fall on her from above, it is dark around. Only the silhouette of a girl with a violin is visible. She dances smoothly, bends back. Sometimes bluish rays fall on her clothes and hair.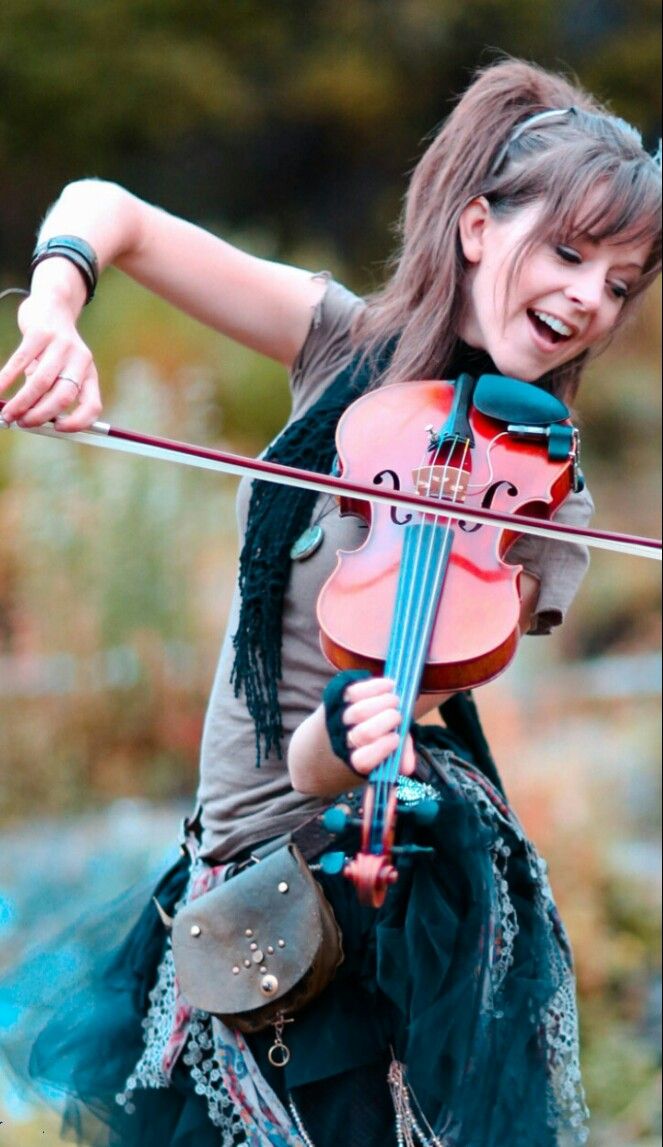 Lindsey turns to the audience and her face lights up. The girl is shown close-up. She has blond hair tied high on her head in a ponytail, bangs, and strands of hair are slightly carelessly loose around her face. Her makeup is very bright - almost white shadows on the eyelids, pale-pale pink lipstick, which, combined with blond hair, makes her look glow from the inside. The girl is wearing black sleeveless clothes, with flowers embroidered with shiny beads. On the right hand is a massive bronze bracelet. Lindsey stares straight into the frame, her mouth slightly open. In her left hand, she holds a light brown violin with a smooth lacquered surface under her chin.
The music speeds up and Lindsey is surrounded by four dancers. They are wearing knee-length light beige dresses made of airy flowing fabric. On the chest, over the dresses, on the girls there are woven leather belts of white, black and light brown. And on the hips of the belt with monists are scarves made of fabric, decorated with jingling golden coins.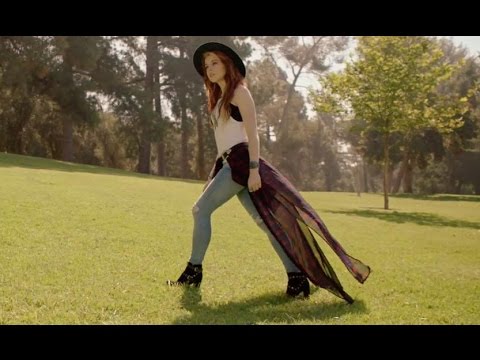 Lindsey's dress is now fully visible - it is black with beaded embroidery at the top and with a puffy airy black skirt made of sticking out frills, like ballerinas. The girls are dancing in an oriental interior: the ceiling and walls are draped with red fabric, rays of soft yellowish color break through from above, several hanging lanterns under the ceiling. The girls move in sync, their movements are similar to Indian dance - they fervently jump, make quick turns on the spot, bend their arms spread apart at the elbows and fold their palms as if in prayer.
The music slows down and the dancers are shown in slow motion. Around them is white smoke, in the hands of the girls, handkerchiefs of white and golden colors are flowing in motion. One of the dancers raises her bare foot with a ballet toe stretched out. Then they all make turns, lifting up their flying handkerchiefs.
The music speeds up again, and again the girls are dancing in the same oriental interior. Lindsey plays the violin and dances around the center.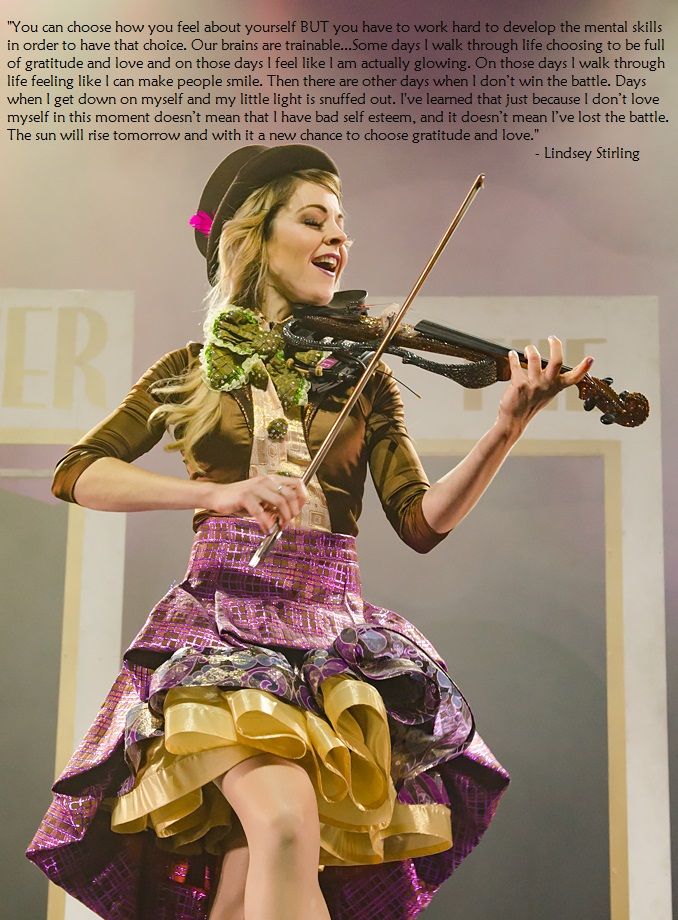 They move right and left, vigorously move their hips from side to side and fold their hands over their heads, sometimes they open their fingers like a fan, sometimes they squat, sometimes they make a wave with their whole body - from head to toe. For short moments, shots flash in which the girls are spinning with headscarves raised and flying through the air. On the beats in the music, one of the dancers hits the drum with her right hand, then the dancers do somersaults and again we have shots with headscarves flying in the hands of the girls.
The music changes and Lindsey appears before us in a new image - she looks like either a goddess of war or a girl from a wild tribe. She has white vertical lines drawn on her forehead and chin, and a dark tiara-like rim over her forehead on lush hair. She is dressed in a beige trouser suit - all in ethnic style, with rectangular geometric patterns. Now she has a black violin in her hands. Lindsey plays in a cave, behind her is a hole in the rocky walls through which fiery light pours.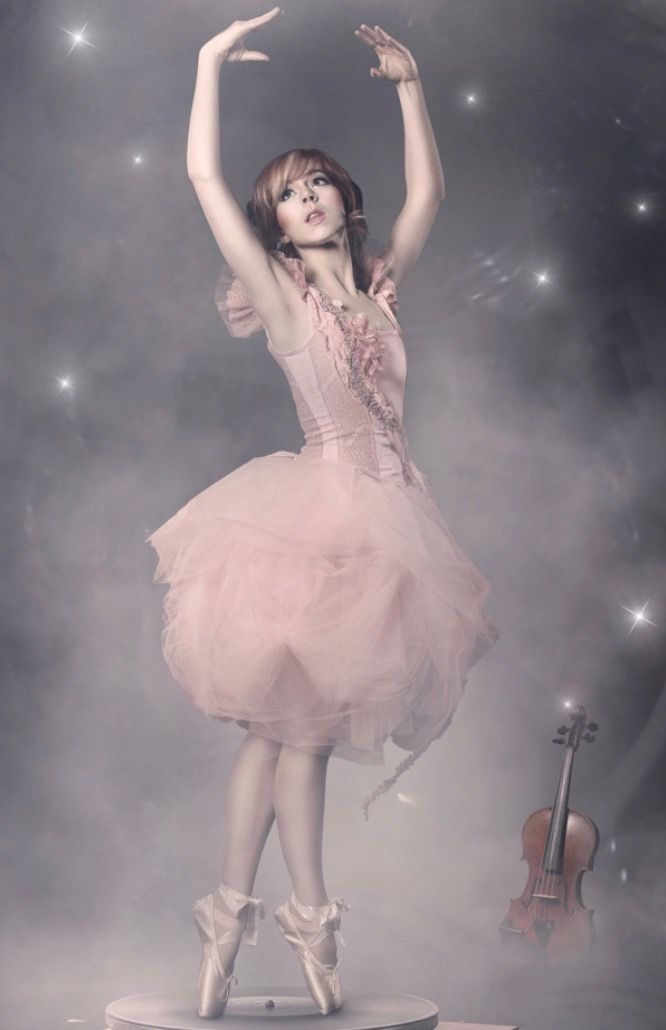 Again Lindsey plays and dances in the same oriental interior, but now she is alone. She rises on her toe on her right leg, sharply stretches and bends her left leg several times, and then crouches to the pouring sound of the violin.
The music slows down and for a moment Lindsey appears before us in close-up in a golden image - her face is covered with golden powder, golden sparkles on her head. She looks like a golden figurine. Even the violin is golden. After that, a group of dancers appears in the frame again. Behind them are low cliffs. It's dark, but the whole space is softly lit with blue light. It seems that the girls are on the moon. Again before us is Lindsey all in gold. And again the girls are dancing in the same oriental interior. Now each dancer has large luxurious red fans made of fluffy ostrich feathers in both hands. The dancers raise and lower these fans, turn with them, put them together and spread them apart. Fast-forward footage of Lindsey in gold, the girls dancing in blue moonlight, and again Lindsey, a warrior with a white vertical stripe across her forehead in fiery red light.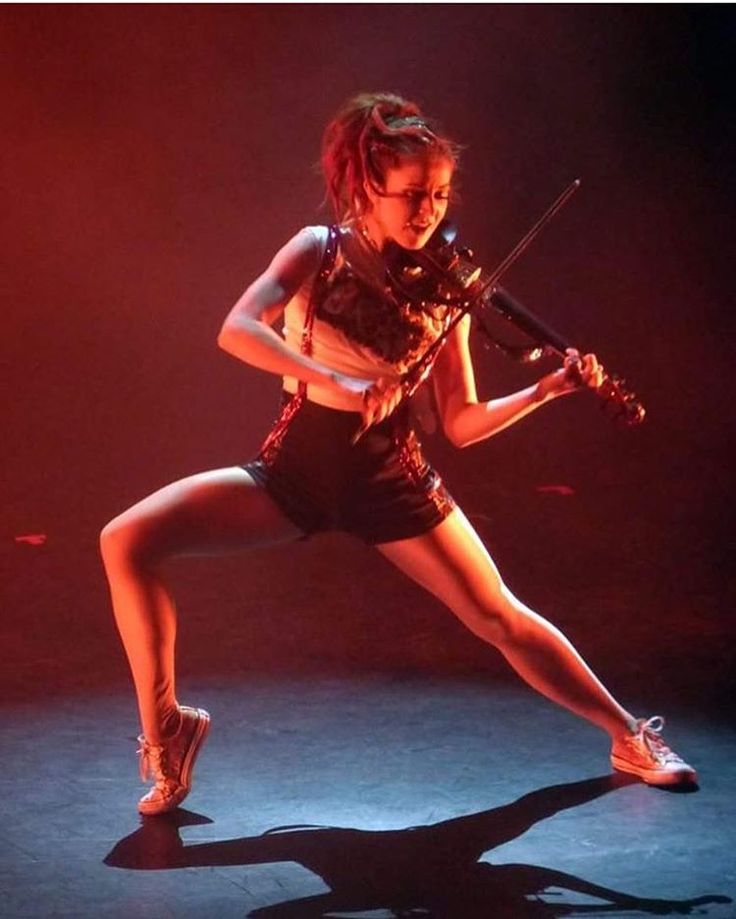 And again she is in gold, playing the violin and dancing at the same time - she stretches her socks, makes a wave with her whole body, turns around. Then all the girls make an intricate hand pattern around Lindsey. And again the dancers throw up their hands and the scarves flow in the dance.
So, the dance changes to the music, the images of Lindsey change - an oriental dancer, a warrior, a golden goddess. The light changes - now warm red-yellow, then moonlight blue, then fiery with smoke.
The final scene of the video clip - all the girls are dancing in an oriental interior with red feather fans. Lindsey, playing the violin, kneels down and the dancers cover her with their fluffy feather fans.
Already after the clip itself, Lindsey is shown waist-deep against a white wall. In a pale pink dress with curled blond hair, she addresses her fans and imagines a young man standing next to her in a black T-shirt with black hair. The man's name is Mark.
link to video
Lindsey Stirling - "Dancing violinist Lindsey Stirling.
"
Of the artists who perform on stage with the violin, performing rock and pop compositions, we have always known only the Englishwoman Vanessa May. But! Now there is a bright and interesting violinist Lindsey Stirling from California. Both women are united by the fact that they not only perform music on the same instrument, but also move expressively on stage. There is also a difference: May focuses on rock processing of classical works, while Stirling performs super-modern, modern electronic music. Stirling's music is contemporary alternative music that mixes everything; the sounds of her violin have everything from classical to hip-hop, and it is listened to as an organic synthesis of all styles at once. Music that comes from the heart. Urbanistic music of a modern inhabitant of a big city. And at the same time, Lindsey dances, jumps and jumps on stage.
It all started like this: Lindsey's dad loved symphonic music.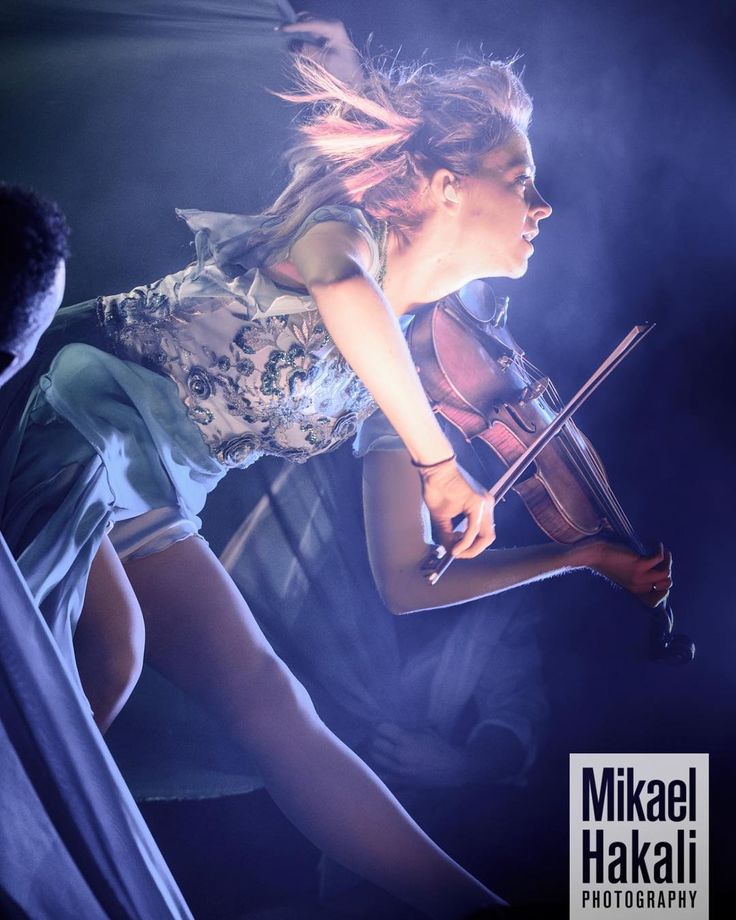 He loved himself and tried to take his family with him to concerts. It was there that his five-year-old daughter really liked the violin. She wanted to learn how to play on it. A year later, Lindsey began to master the musical instrument through private lessons. And Lindsey's performances before the public began at the age of sixteen, when she joined a rock band.
Lindsey is now 34 years old. She constantly records albums and tours. She has a lot of fans and her own channel on You Tube, where she consistently uploads new videos and video clips. Lindsey is favored by the attention of the press and the musical community, many of her creations have been awarded.
My impressions. Lindsey Stirling's video clips look great. But clips are clips, and what an artist really is, you need to look at "live" performances. To this end, I put on playback the first thing that came across on the Web - Lindsey's concert tour in Chile, as well as her performance at the Lollapalooza alternative music festival (Chicago).

Surprised, but Lindsey Stirling really plays the violin at the same time and at the same time dances very intensively on stage, moves energetically, jumps and jumps - in general, she does what she wants, without knowing any boundaries! With all this, the violin does not really bind her, except that her hands are busy. And certainly not under the phonogram performs, but live! Another spectacle!
At the festival of alternative music.
All the time I find myself thinking that mixing violin playing and dancing is somehow artificial, on purpose. It seems that this is done for some commercial purposes, for example, to attract attention. But it seems that until you see the performance of Lindsey Stirling in front of a live audience. And here everything is immediately clear: just as Lindsey cannot live without a violin, it is also impossible for her to live without dancing! She clearly wants this and that, and all at once. Here is how she herself says:
It is very unnatural to dance while playing the violin. I had to train hard to learn this, and now it comes out by itself. I have to know the song perfectly before I start moving. Once I understand that I know music really well, I can enjoy dancing.
And it's really visible - that she gets pleasure from it. Of course, choreographers work with her, this is noticeable, but sometimes it is clear that Lindsay succumbs to her overwhelming emotions, and her body responds with unpredictable movements that no one taught her. Sometimes it's beautiful, sometimes it's somehow strange and incomprehensible, sometimes it can be comical, but it's clear that this is a natural emotional reaction. In her youth, Lindsay was torn - she wanted to learn to play the violin and learn to dance, for a long time she could not choose one thing, and now she simply combines both. Why not? And it turns out great and unusual.
Concert in Chile.
I want to dwell on Lindsey's external data.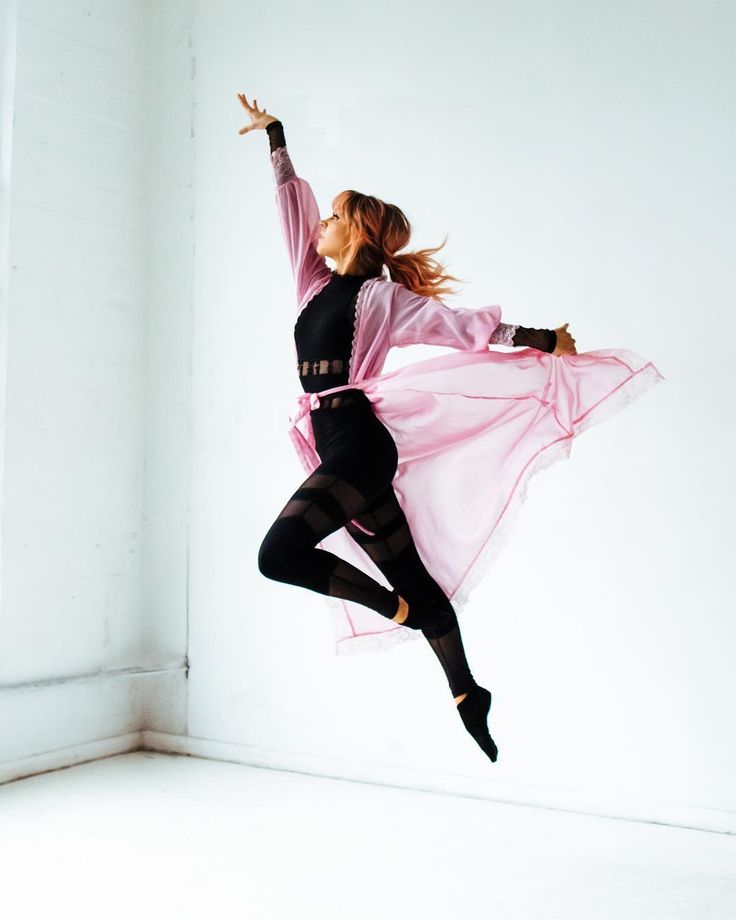 She is not tall, but the figure is slender and pleasant. Sometimes her movements on the stage remind me of an elf girl, and sometimes they remind me of a young horse like a pony; she moves her legs in the same way as people do, depicting, say, the Humpbacked Horse. Dancing on stage with a violin in her hands, she plays the instrument and at the same time performs dance moves to the beat of the music, sometimes as part of a backing group, sometimes on her own. But it doesn't feel like a product of the dance industry, where everything is rehearsed a hundred times, and where the super-coordinated movements of many dancers make me, for example, a depressing impression. I prefer not soulless synchronicity, but passion for my emotions from good music. And Lindsey Stirling shows at times such "unrehearsed" own feelings. And it captivates the viewer!
She has an expressive face. I can also talk about her face for a long time, but it's better to watch her video "Beauty and the Beast" (Beauty and the Beast).
Lindsey plays music from the soundtrack of the cartoon of the same name. But the video has its own dramaturgy, even though Lindsey is dressed in the costume of Belle, a cartoon character. In the course of the action, the heroine moves to the music in the hall, where technical assistants collect and stack electrical cables after the performance. Along with the other girls in the show, the heroine of the video wants these guys from the technical group to give them attention as women, but the guys just get drunk and do not live up to the expectations of Belle and the dancers. With bright dances, girls still arouse interest in men, and everything ends festively and beautifully.
And I'm telling you about this video for one purpose: carefully watch Lindsey Stirling's face while watching the video - it seems to me that she is not just a girl with a violin, but deserves to act in a big movie.
Lindsay travels a lot, visited us in Moscow on tour and even performed in the Evening Urgant show.