How to dance like a snake
10 Tips for Learning the Forbidden Art of Snake Dancing - Corporate Event Entertainment & Production Company
It seems like ever since Britney Spears danced with an albino python at the 2001 MTV Video Music Awards, dancing with a snake has grown more popular than ever. Although snake dancing (no not the Axel Rose version) is not a new practice, it is unclear exactly where it is derived from. And even though it is most often done with belly dancing moves, most experts agree that snake dancing does not have Middle Eastern origins of any kind. There is evidence of snake charming dating back to Ancient Egypt, where charmers were traditionally viewed as magicians and healers. However this type of snake charming differs from modern-day charming in India, which is believed to have a more religious influence, seeing as Hinduism holds serpents to be sacred animals. Historically Indian snake charmers were believed to be holy men with godlike powers. From India snake handling spread throughout North Africa and Southeast Asia, but due to new legislation it has since dwindled in the latter part of the 20th century.
Additionally, there is some belief that the practice extended from Native American traditions, specifically that of the Hopi tribe, whose snake dance involved performers dancing with snakes in their mouths and around their necks.
Regardless of how it came to being, modern snake dancing is often seen as sexy, sinful, and salacious. Throughout history snakes have been viewed as evil, powerful, and mystical creatures. Thus handling or dancing with one is often seen as a taboo. And that's exactly why you wanna try it right? Below we explore the top tips you need to know before shakin it with that serpent.
1. Be in shape: A 12 foot python can weigh more than 50 lbs and smaller snakes can still pack a huge weight. Depending on the size of your snake, you must be sure you can lift heavy weights for a long period of time.
2. Don't dance with a shedding/pre-shedding snake: When snakes enter a shedding stage they are blind and irritable, and anything you do with them could aggravate them even further and make them prone to biting.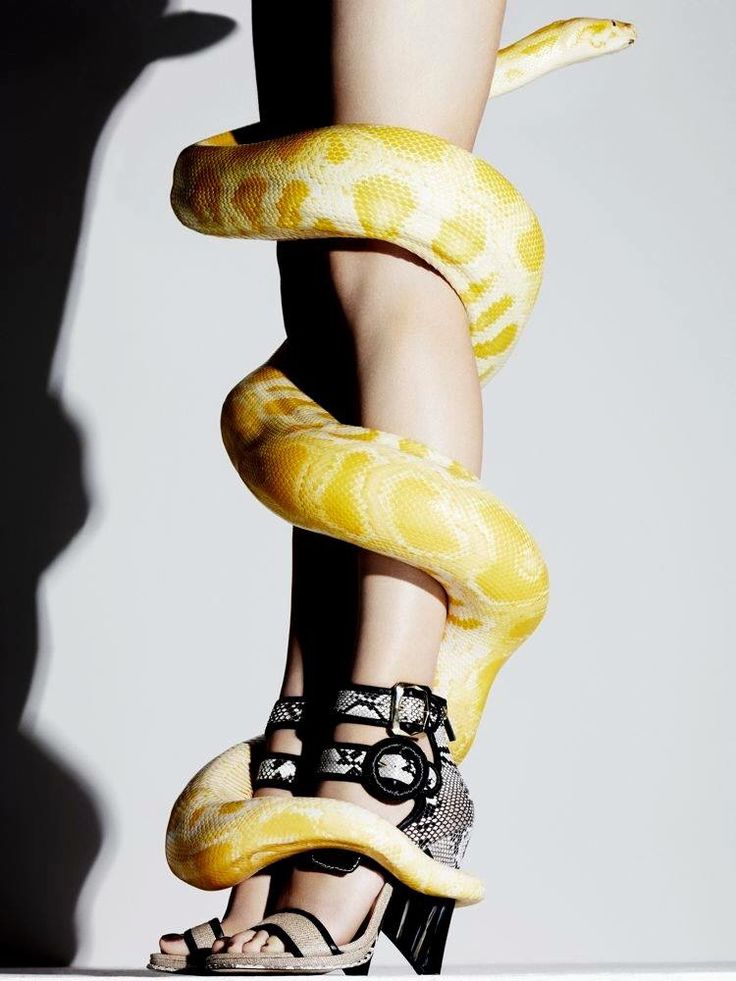 3. Wear a simple costume: Wear a simple costume meaning minimal jewelry, which the snake can get entangled in, no sequins, which can catch on the snakes scales and rip off, no long strands, which can also be torn off, and no bright or contrasting colors, which can clash with the colors of the snake and make it harder to see.
4. Don't feed your snake before performing: Feeding your snake before performing can lead to onstage vomiting and pooping. Plus a snake that is a little hungry is usually more active and interesting on stage.
5. Make sure the environment is warm enough: Snakes are cold-blooded, meaning their body temperature changes with the surround environment. They enjoy warmth so try to keep them warm before taking them onstage and make sure the surroundings are not too frigid.
6. Make sure your body/hands are clean: You must make sure any food residue or smells are washed off your hands and body because you don't want your snake smelling you and thinking that you are its food.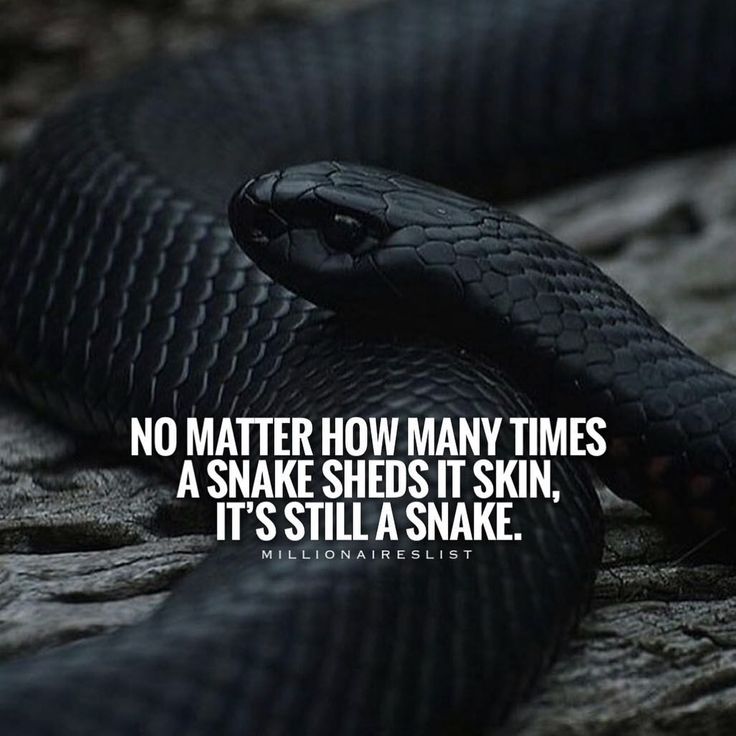 7. Handle your snake frequently: Handling your snake frequently before performing with them makes them more used to you, and thus more comfortable and agreeable when you are dancing with them.
8. Be comfortable with the snake: You must like snakes and be comfortable with snakes in order to dance with them. Like many other animals, snakes feed off energy, and if you are nervous or scared the snake will be too and act accordingly.
9. The snake is the star of the show: Do not force your snake to do a certain routine or moves. Your snake will do what it wants and you as the dancer must coordinate your routine in reaction to its movements. In other words, the snake leads and you follow.
10. Keep your moves slow and smooth: Snakes do not like fast or sudden movements like dips or spins. Keep them around your upper body and dance with your lower body, keeping your movements as fluid and controlled as possible.
Lyrics containing the term: snake dance
In Lyrics
By Artist
By Album
#ABCDEFGHIJKLMNOPQRSTUVWXYZ NEW
In Lyrics
By Artist
by Album
Year:
Decade1930's1940's1950's1960's1970's1980's1990's2000's2010's2020's
Search type:Within LyricsLyrics Exact MatchTitles Exact Match
Filter by gender:
Best matches:
Snake Dance
Monster Magnet [E…
Monster Magnet
Snake Dance
World Entertainme…
World Entertainme…
Artists:
| | | |
| --- | --- | --- |
| Dance Dance Revolution | Dance Gavin Dance | Snake & Jet's Amazing Bu… |
| Snake Cult | Snake Dibiase | Skin of the Snake |
| Sambal Snake | Snake Tongue | Snake-Eyes, Scando Stevie |
Albums:
Big Fat Snake

Big Fat Snake

Black Snake

Various Artists

Black Snake

John Lee Hooker

Black Snake Diamond Role…

Robyn Hitchcock

Black Snake Diamond Role…

Robyn Hitchcock

Black Snake Moan

Blind Lemon Jefferson

Black Snake Moan [Origin…

Various Artists

Black Snake Moan: Origin…

Kenny Brown

Black Snake Moan: Origin…

The Black Keys
Lyrics:
Snakedance
The Rainmakers
Tornado
1988
on 
 
 Snakedance - all over the world
 (snake, snake, dance, dance, ah)
 Snakedance - all you boys and girls
 (snake, snake, dance, dance, ah)
 Snakedance - you got
Snakedance
Rainmakers
all over the world (snake, snake, dance, dance, ah) Snakedance - all you boys and girls (snake, snake, dance, dance, ah) Snakedance - you got to form
Snake Dance 2022
David M.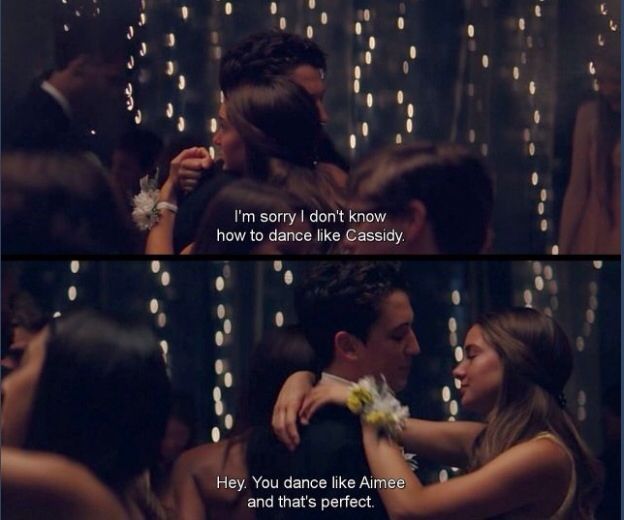 Pierce
call my name? On magnolia scented breeze My momma said stay away From that Voodoo child She'll only bring you to your knees, in the Snake Dance Snake
Snake Dance
WaspyMusic
got everybody dancing like a cobra Yeah that's the snake dance nigga you ain't know that Move your head like a bitch giving blow job Yeah do it right
Dance Like a Snake (feat. Petey Pappi, Gigz & Lucky Goats)
Lucky Goats
Dance like a snake now Go and move your body Dance like a snake now Go and move your body gyal Dance like a snake now Go and move your body gyal
Sacrifice [Original]
Shatter
bitter I can haven't slept in days I'm lonely,I'm angry I can't make it go away Fire is born and follows into the sky Fire snakes dance into night for
Dance of the Snake
Pharao
Pharao
1995
The dance of the snake
 Dance of the snake
 Hypnotized. .. Ah ah ah... 
 
 The snake's gonna move to the power of the flute
 With the power of the...
DANCING W!TH SNAKES
Skylar Sunset
Yea Dance in the snake pit In the snake pit Everybody goes numb Go Yea Dance in the snake pit In the snake pit Everybody goes numb Go yea In these
Masquerade
Todd Herfindal
the rhythm of the snakes We dance away the masquerade Together only me and you Our love against them all We dance away the tragedy In shadows only we two
The Jellybutt Of Timbuktu
King Salami and the Cumberland Three
There was a girl her name was snake charmer tillie. What a dance, she do. She did a dance with a snake named willie. What a dance, she do. In
Fantastic
Wofa Yaw
Wofa Yaw He he Ey3 mi s3k3 Qw3mo Tubhanimuzik Shawty wei y3 fantastic She dey wind on the dance floor Like a snake girl Anaconda bombastic aahh Shake
Congo Square
Neville Brothers
Live on Planet Earth
1994
there but I could not turn away
 They had that mojo in motion
 And I seen 'em dance in trance with that snake
 Snake dance
 
 It might be superstition
Snakes Dance
Le Petit Diable
And the muntains start to roar and split their boiling rocks As the snake start to dance As the snake start her dance Golden knights start their fight The sun
Boo Boo Kiss (5 51)
Hunters & Collectors
Here comes the snake dance It's the last dance trance Hey Mr Boo Boo Kiss It's the ashtray trance Boo Boo, Boo Boo Kiss And I say come down, come down
Honking Antelope
Serj Tankian
Elect the Dead
2007
gone wild on the muse
 Prophets all destroying the Tao
 
 When you see that honking antelope
 The secret dance of snakes, the tales of it all
 
 Nature
Honking Antelope
Serj Tankian
Elect the Dead Symphony [CD/DVD]
2010
gone wild on the muse
 Prophets all destroying the Tao
 
 When you see that honking antelope
 The secret dance of snakes, the tales of it all
 
 Nature
Congo Square
Sonny Landreth
South of I-10
My eyes were not believin' What I seen there but I could not turn away They had that mojo in motion And I seen 'em dance in trance with that snake . ..
Congo Square
Sonny Landreth
My eyes were not believin' What I seen there but I could not turn away They had that mojo in motion And I seen 'em dance in trance with that snake ...
Wode Pengyou
Brett Horton
can never be normal again Tiao wu xiang she, tiao wu xiang yu, tiao wu xiang feng zi (Dance like a snake, dance like a fish, dance like crazy) Wo shi
Sway 2 the Beat
Bram Bazin
it all night I love the way that you move Like a snake on the dance floor Got me beggin' for more Move with me to the rhythm of the beat girl Sway with
Snake Dance
Monster Magnet
Spine of God
1992
them bones
 Praise me the Bullgod
 She got fleas stuck all over her skin
 Take a dive in the nose bleed
 And let the snake dance begin
 She licked
She Can Do It All Day
Real-Day1
talk it Come and shake it like you shout it Yeah. .Shawty like a bass she a banger (Bang bang bang) Shawty like a snake she a dancer (Dance dance dance
Surgery I Stole
Devendra Banhart
The Black Babies
2003
And snake holds a knife
 All I see brings you close to me
 All I do brings me close to you
 Summer snake, dance for dance's sake
 Into far away
 Into far
Snake Dance [Live; Bonus Track]
Monster Magnet
Superjudge [Import Bonus Tracks]
1993
smoke them bones
 
 Praise me the Bullgod
 She got fleas stuck all over her skin
 Take a dive in the nose bleed
 And let the snake dance begin
 
 She
12345678910»87
12345»87
We need you!
Help build the largest human-edited lyrics collection on the web!
The Web's Largest Resource for
Music, Songs & Lyrics
---
A Member Of The STANDS4 Network
Search for song lyrics by
Genres »
Styles »
Select a song styleAboriginalAbstractAcidAcid HouseAcid JazzAcid RockAcousticAfricanAfro-CubanAfro-Cuban JazzAfrobeatAlternative RockAmbientAndalusian ClassicalAORAppalachian MusicArena RockArt RockAudiobookAvant-garde JazzAvantgardeAxéBachataBalladBaltimore ClubBaroqueBass MusicBasslineBatucadaBayou FunkBeatBeatboxBeguineBerlin-SchoolBhangraBig BandBig BeatBlack MetalBluegrassBlues RockBoleroBollywoodBongo FlavaBoogalooBoogieBoogie WoogieBoom BapBopBossa NovaBossanovaBounceBrass BandBreakbeatBreakcoreBreaksBrit PopBritcoreBroken BeatBubblegumCajunCalypsoCandombeCanzone NapoletanaCape JazzCelticCha-ChaChacareraChamaméChampetaChansonCharangaChicago BluesChillwaveChiptuneChoralClassic RockClassicalColdwaveComedyCompasConjuntoConsciousContemporaryContemporary JazzContemporary R&BCool JazzCoplaCorridoCountryCountry BluesCountry RockCrunkCrustCuatroCubanoCumbiaCut-up/DJDance-popDancehallDanzonDark AmbientDarkwaveDeath MetalDeathcoreDeathrockDeep HouseDeep TechnoDelta BluesDescargaDialogueDiscoDixielandDJ Battle ToolDonkDoo WopDoom MetalDowntempoDream PopDroneDrum n BassDubDub PoetryDub TechnoDubstepEarlyEast Coast BluesEasy ListeningEBMEducationEducationalElectric BluesElectroElectro HouseElectroclashEmoEtherealEuro HouseEuro-DiscoEurobeatEurodanceEuropopExperimentalFadoField RecordingFlamencoFolkFolk MetalFolk RockForróFree FunkFree ImprovisationFree JazzFreestyleFuneral Doom MetalFunkFunk MetalFusionFuture JazzG-FunkGabberGangstaGarage HouseGarage RockGhettoGhetto HouseGhettotechGlamGlitchGo-GoGoa TranceGogoGoregrindGospelGoth RockGothic MetalGrimeGrindcoreGrungeGuaguancóGuajiraGuarachaGypsy JazzHands UpHappy HardcoreHard BeatHard BopHard HouseHard RockHard TechnoHard TranceHardcoreHardcore Hip-HopHardstyleHarmonica BluesHarsh Noise WallHeavy MetalHi NRGHighlifeHillbillyHindustaniHip HopHip-HouseHiplifeHonky TonkHorrorcoreHouseHyphyIDMIllbientImpressionistIndian ClassicalIndie PopIndie RockIndustrialInstrumentalInterviewItalo HouseItalo-DiscoItalodanceJ-popJazz-FunkJazz-RockJazzdanceJazzy Hip-HopJump BluesJumpstyleJungleJunkanooK-popKaraokeKlezmerKrautrockKwaitoLaïkóLambadaLatinLatin JazzLeftfieldLight MusicLo-FiLouisiana BluesLoungeLovers RockMakinaMaloyaMamboMarchesMariachiMarimbaMath RockMedievalMelodic Death MetalMelodic HardcoreMemphis BluesMerengueMetalcoreMiami BassMilitaryMinimalMinimal TechnoMinneapolis SoundMizrahiModModalModernModern ClassicalModern Electric BluesMonologMouth MusicMovie EffectsMPBMusic HallMusicalMusique ConcrèteNeo SoulNeo-ClassicalNeo-RomanticNeofolkNew AgeNew BeatNew Jack SwingNew WaveNo WaveNoiseNordicNorteñoNoveltyNu MetalNu-DiscoNueva CancionNueva TrovaNursery RhymesOiOperaOperettaOttoman ClassicalP.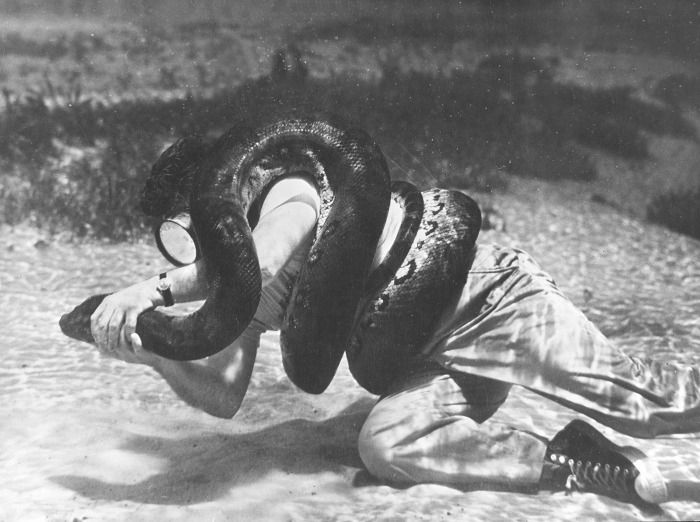 FunkPachangaPacificParodyPersian ClassicalPiano BluesPiedmont BluesPipe & DrumPlenaPoetryPoliticalPolkaPop PunkPop RapPop RockPorroPost BopPost RockPost-HardcorePost-ModernPost-PunkPower ElectronicsPower MetalPower PopProg RockProgressive BreaksProgressive HouseProgressive MetalProgressive TrancePromotionalPsy-TrancePsychedelicPsychedelic RockPsychobillyPub RockPublic BroadcastPublic Service AnnouncementPunkQuechuaRadioplayRaggaRagga HipHopRagtimeRaïRancheraReggaeReggae GospelReggae-PopReggaetonReligiousRenaissanceRhythm & BluesRhythmic NoiseRnB/SwingRock & RollRock OperaRockabillyRocksteadyRomaniRomanticRoots ReggaeRumbaRune SingingSalsaSambaSchlagerScoreScrewSea ShantiesShoegazeSkaSkiffleSludge MetalSmooth JazzSocaSoft RockSonSon MontunoSoneroSoukousSoulSoul-JazzSound ArtSoundtrackSouthern RockSpace RockSpace-AgeSpeechSpeed GarageSpeed MetalSpeedcoreSpoken WordSteel BandStoner RockStorySurfSwamp PopSwingSwingbeatSymphonic RockSynth-popSynthwaveTangoTech HouseTech TranceTechnicalTechnoTejanoTexas BluesThemeThrashThug RapTranceTrapTribalTribal HouseTrip HopTropical HouseTrovaTurntablismUK GarageVallenatoVaporwaveViking MetalVocalVolksmusikWestern SwingWitch HouseYé-YéZoukZydeco
Browse Lyrics.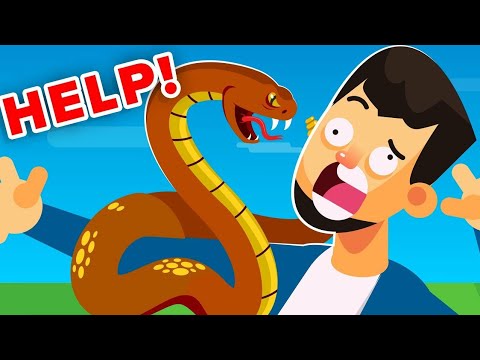 com
#ABCDEFGHIJKLMNOPQRSTUVWXYZ
Quiz
Are you a music master?
»
Who wrote "I'm in Love with My Car" by Queen?
A. Roger Taylor

B. Brian May

C. Freddie Mercury

D. John Deacon
Free, no signup required:
Add to Chrome
Get instant explanation for any lyrics that hits you anywhere on the web!
Free, no signup required:
Add to Firefox
Get instant explanation for any acronym or abbreviation that hits you anywhere on the web!
Snake dance - seduce and conquer Online publication "Elements of dance"
It's time to admit the obvious: despite the fact that nature has endowed our women with the most beautiful appearance in the world, we are simply deprived of sexual skills.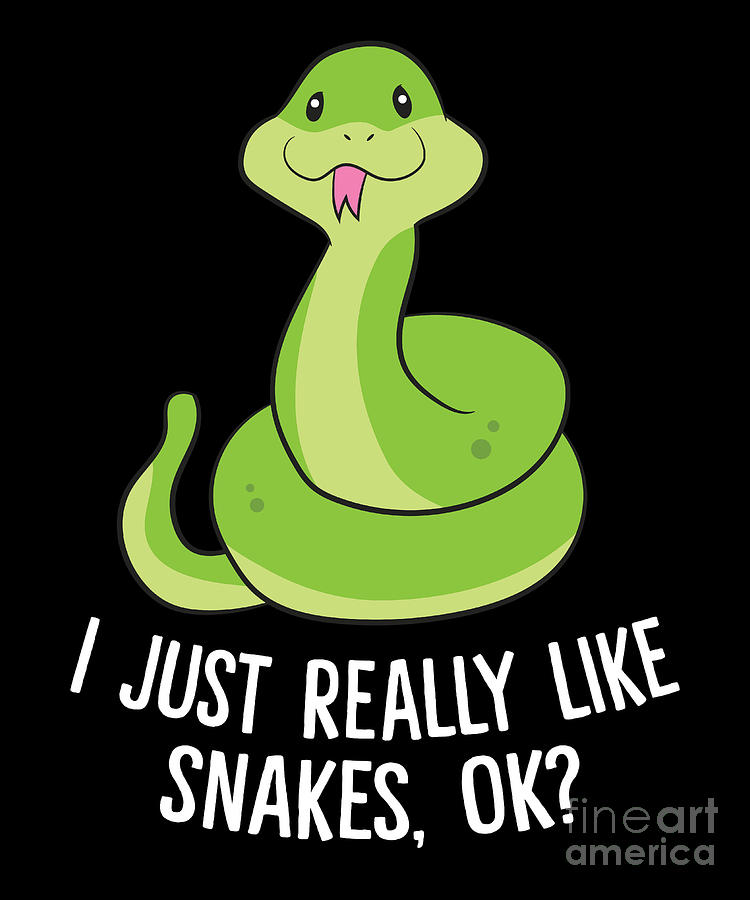 Not a gift, but a skill.
One can argue for a long time that sexuality is an innate quality, and it either exists or it does not. But, it is worth looking around (best of all in the direction of the East) and it becomes clear: there are no non-sexual women in Russia - there are undereducated ones. And then there is the politics of society, which for centuries contributed to the loss of this quality.
Who is to blame?
In the USSR, as you know, there was no sex. Even earlier, the standard of the way of family life was "Domostroy", which, it seems, stipulated everything except the most important part of the relationship between a woman and a man. And that's right, the topic is taboo. So they brought up from generation to generation girls who know how to perfectly manage the household and somehow realize themselves in the intimate sphere.
We are so accustomed to being a "cell of society" that we put ourselves in order only "on the way out", attract the eyes of strangers, and at home we wash off our makeup and put on a shapeless bathrobe.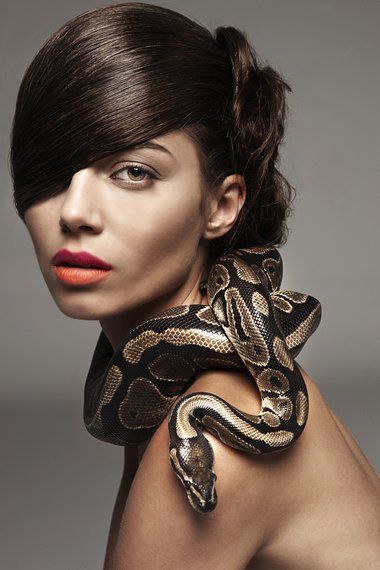 Meanwhile, in the East, a woman's main attention is focused inside herself and her relationship with her man.
It is this philosophy that distinguishes Indian women, who from childhood learn to dance, the art of seduction, adorn their bodies, know the secrets of aromatic oils and incense, recipes for dishes that stimulate sexual appetite, and so on.
Turkish and Arab women strictly follow traditions that are still strong and form femininity "from an early age."
The mystery of Japanese geishas, ​​who attract the stronger sex like a magnet, is based on the same principles - they learn everything that allows them not only to skillfully seduce, but also to a greater extent arouse the intellectual interest of a man, intrigue, captivate, be different.
All of them are learning!
Russian women don't even have what Europeans have: neither Latin American dance culture, nor the phenomenal ability of French women to please themselves in small things, not a single national dance, such as tango or flamenco, that would contribute to .
..
What to do?
Seek and absorb the best that others have. And now we are smoothly returning to the topic of today's conversation - the Snake Dance.
In fairness, it must be said that in its purest form, the snake dance is a cult action that was common in many tribes in various parts of the world, up to Australia. The meaning and pattern of the dance varied, but always and everywhere they were associated with the magic of the female body and phallic symbolism.
We are also interested in modern options.
Today, if a woman thinks about expressing her sexuality through dancing, she most often chooses modern jazz, strip plastic or bellydance.
Bellydance, of course, is beyond competition, and it was he who inextricably merged with the snake dance. Today, on stage and in dance schools, there is a mixture of traditional bellydance technique and characteristic movements that imitate the behavior of snakes. Living "attributes" also participate in the dance.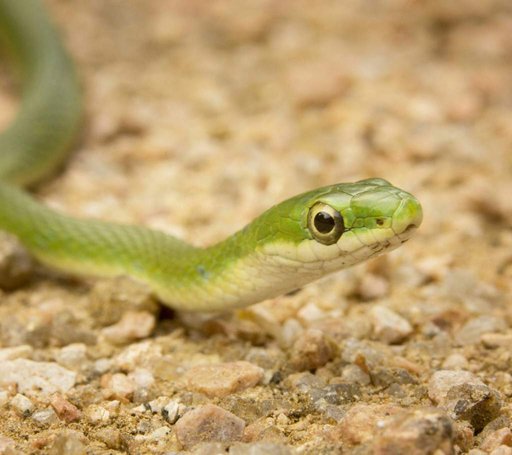 There are two different directions.
Snake dance
The first is when you learn how to dance like a graceful reptile. The specific plasticity of the arms and body turns you into a snake woman. At first you try to imitate the characteristic snake movements, and then you suddenly notice that they are so natural for a woman, exciting and inviting, that the body becomes smooth and flowing, beautiful and seductive, flexible and attractive.
The magic of the snake dance extends to both the performer and the audience. Classical belly dancing is much less erotic. By mixing the "serpentine" technique with the traditional movements of bellydance, you perform the very magical ritual that hypnotizes men and deifies the dancer herself in their eyes.
A side effect of the skills of such dancing is the liberation of the body and the explosion of sexuality, not only on the dance floor: the style of a woman's behavior in everyday life, oddly enough, after a completely different awareness of her own body, its beauty and magic, the attitude towards a man also changes, and relationships in general.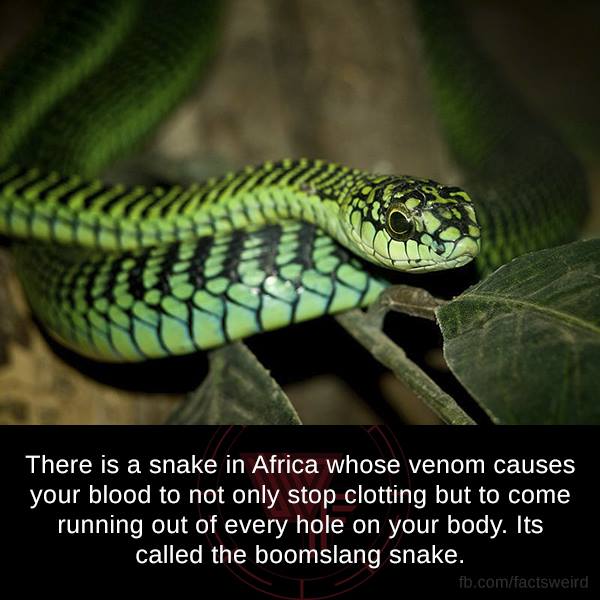 Snake dance
The second option is more extreme - when a live snake directly participates in a female oriental dance. Most often, it is a python, which can reach 2.5-3 meters.
Of course, most of us are unlikely to dare to dance with such a partner; at the very least, courage and sympathy for snakes are required.
And you also need a lot of experience in communicating with these mysterious creatures and great skill as a dancer. After all, according to the performers, each snake has its own character, and they do not tolerate coercion. Some dance with pleasure, others refuse to participate in the dance. Since snakes do not have hearing organs, they simply feel the vibration of music with their skin and move in accordance with their desires. Some pythons themselves "lead" the dancer, while others allow themselves to be "guided".
The dance with the snake is interesting because it is always an improvisation, because it is impossible to force a python to perform the same movements and establish their order, having thought over the pattern of the dance in advance.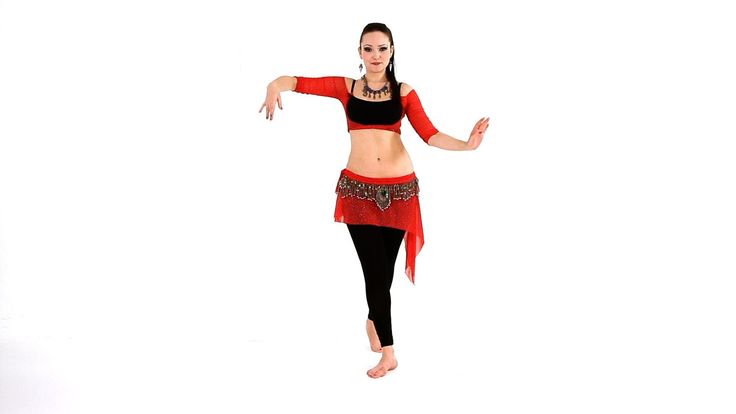 The girl is forced to catch the slightest changes in the mood of her partner and the direction of his movements. Snakes, on the other hand, are phenomenal creatures, they feel the dancer very subtly, wrap around her body more comfortably, communicate with her on an energetic and intuitive level and also predict movements.
Girls who dare to master the dance with snakes claim that it opens up new facets of the possibilities of their own body - extraordinary relaxation, flexibility and plasticity. And most importantly, the deep feminine essence is realized and emancipation occurs.
Recall that in the East the snake is a symbol of the sensual world and the unity of the feminine and masculine principles. Not without reason, the half-naked body of the dancer, entwined with a python, causes so much excitement, emotions and frank associations among the audience.
Charmers: how to make a snake dance.
Author: Anna Alleyn 04/22/2021 | art, india, culture
The magical snake dance to the beat of the flute, often described in oriental fairy tales and depicted in films, is not just an invention, but a real symbol of these countries.
In Egypt, India, African countries and some other states, creepers are tamed and they make spectacular fun out of it ...
There is a reptile charmer profession here, which is considered almost the most amazing on Earth. What is this mysterious craft, whose masters always balance on the verge of life and death?
Snake charmers, also known as fakirs or bede, are one of the symbols of colorful and original India. But this profession arose in ancient Egypt. In our time, it is considered to be disappearing - the number of modern masters is hardly a million people. And once their work was a cult occupation...
Due to the peculiarities of the climate in hot countries, there are a lot of these types of reptiles. They are found almost at every step and can crawl into houses. Therefore, since ancient times, snake charmers have been respected and necessary specialists. People, for example, turned to them to rid their homes of these dangerous guests. Over time, the craft of "taming reptiles" developed into a spectacular art.
And now, tourists greedy for the exotic are ready to generously pay for such performances. Photo staticflickr.com
In the village of Hadaitala (it is located a hundred kilometers from Calcutta), even a conference of snake charmers is held annually. Thus, they revere the Hindu patron goddess of snakes - Manas. The program includes extraordinary numbers: snakes wrapping around the bodies of fakirs, squeezing and swallowing poison from the snake's tongue and, of course, traditional steps to the sounds of a flute.
Fakirs pass on the traditions of their craft from generation to generation. For example, in India to this day there are entire villages of hereditary troubles, for example, the village of Separagon. There, each family kept about five snakes. And only recently in India came into force a law on the protection of wildlife, which prohibits hunting and keeping this species in captivity. Therefore, now the fakirs have a hard time. But this is partly for good, because the "art of managing snakes" has nothing to do with either training or mysticism.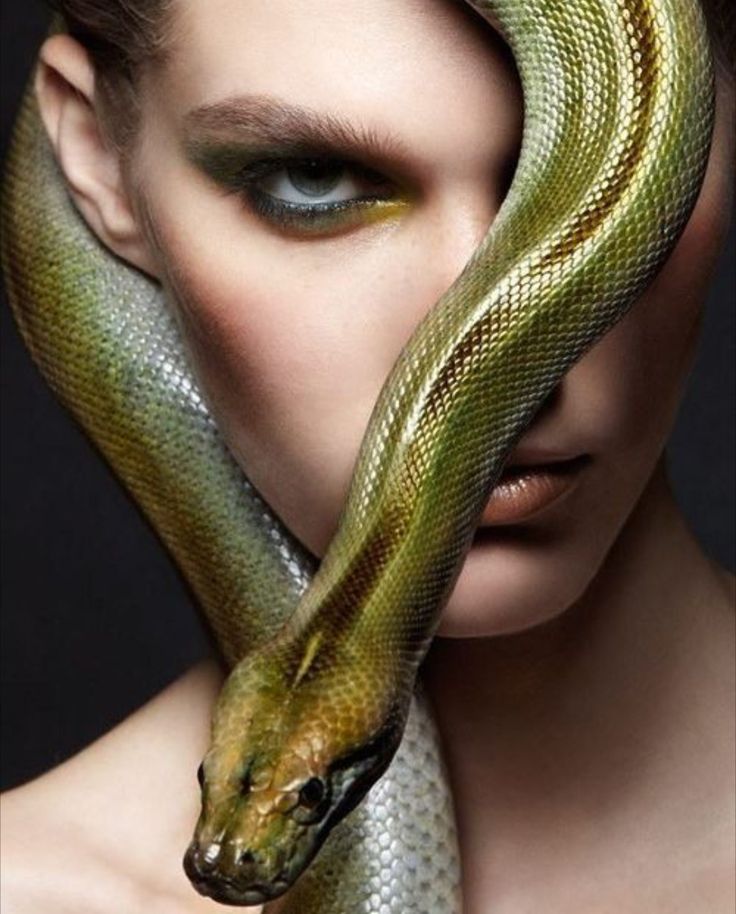 It is based on sometimes animal cruelty and dirty tricks.
The snake dance is not an art, but rather a training, sometimes quite cruel. There are several ways to make a snake squirm to the beat of the music.
See also: South Goa through the eyes of Kira Kondratenko
A snake charmer can train an animal by beating it with a flute. He catches a snake, put it in a wicker basket, which becomes her lifelong prison. During training, he hits the container and opens its lid - the snake, excited and annoyed by the sounds of the instrument, crawls out of it in the hope of getting out into the wild, but gets hit on the head. And so with every movement. As a result: during the performance, the unfortunate animal simply tries to avoid the flute in the hands of the fakir.
Skilled spellcasters can create the illusion of a reptile dance even with a freshly caught snake.
The most skillful Bede demonstrate this by drawing snakes out of their burrows to the public. Here the secret is in knowing the characteristics of their character and physiology, as well as the agility and attentiveness of the caster. Snakes have almost no hearing by nature, so the music itself does not affect them in any way. But they are endowed with a special sensitivity of the skin - it is susceptible to air vibrations, so that the reptile can protect itself if someone approaches it. These vibrations are created, for example, from footsteps on the ground. So the sounds of the flute, creating such vibrations, excite the snake. At the same time, during the performance, the snake follows the movements of the fakir's hand. This is precisely his talent - the snake, disturbed by the sounds of the flute, is set to defend itself, but the movements of the hand of a skilled fakir confuse it - so, preparing for an attack, the reptile carefully follows the rhythmic movements. This monotony exhausts the animal and, in the end, introduces it into a state of drowsiness.
But the most important and terrible thing is the removal of poison from snakes. This can be achieved in several ways: pulling out poisonous teeth from a snake; before the performance, force the snake to bite the fabric - this way its poisonous sacs are emptied.
This is a long and exhausting occupation, both for the animal and the fakir, but it gives a short-term effect - the sacs are soon filled with new poison; but, the most cruel go further - and sew up the snake's mouth with an ordinary thread and needle. As a result, the threads are not visible, the snake's tongue can stick out, but it doesn't bite - ideal for a spectacle. But as a result, the snake dies of starvation.
Photo travelphotospirit.com
In order to protect themselves, spellcasters use other tricks. They vaccinate themselves against a snake bite - however, it does not give one hundred percent protection. Or they lubricate the body with snake fat - in this way they seem to acquire a specific snake smell and are perceived by them as their own.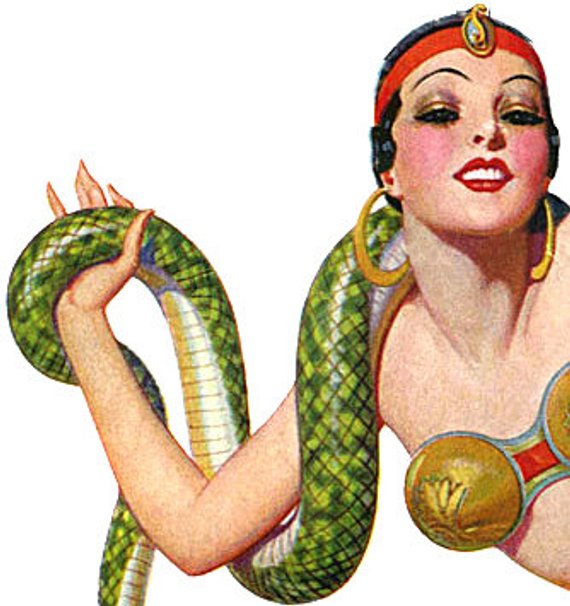 The most famous representative of this profession, Sheikh Moussa from Luxor, has become a real legend in our time. Moussa was famous for his amazing stunts. For example, the cobras that he "conjured" gradually approached him and dutifully laid their heads right on the palm of their hand. Then he put them in a circle outlined in the sand, and the animals remained there until the Shaykh allowed him to leave. But, ironically, despite such amazing skills, Moussa eventually died from the bite of one of these reptiles ...
Cover photo fr.wikipedia.org
Please enable JavaScript to view the comments.
You might be interested:
Make yourself a hobby. History of pottery
In any country's museum of local lore, you will certainly notice similar archaeological finds - fragments of clay products. Pottery, born millennia ago, but "living" today, can rightfully be considered one of the most tenacious.
The uniqueness of clay was noticed by our distant ancestors who lived in caves...
The Art of Topiary
When I, still a little girl, ran my hand over a cut shrub for the first time, the sharp edges of the branches scratched my palm, and the persistent aroma of arborvitae hit my nose. Bewitched, for a long time I could not take my eyes off the cones, balls and squares that surrounded me in the park of a small resort town. It seemed to me that I was in a fairy tale and among the leaves I would definitely consider the smile of the Cheshire Cat.
Step Beyond: The Magical Art of Huichol
Dazzling flashes of ancient knowledge in multi-colored play of beads and yarn on mosaics of the Huichol Indians take the imagination on an endless journey along the branches of the world tree. Spiritual images take on flesh in intricate ornaments that accompany a Mexican peasant at all stages of his life.
Colorful continent. The most beautiful tribes of Africa
The daily life of African tribes may seem bizarre even for the inhabitants of this continent. And only nature and curious travelers are left alone with the color and unusual life of ethnic groups outside the metropolis.
Delicious Japan: taste the country for a tooth
Ice cream with the taste of horse meat, pickled insects, fish with a deadly poison - Japanese cuisine has something to surprise, amaze and shock. And to be honest, listing these dishes does not always contribute to appetite. But we are not chasing the exotic. True gastrotourism is an attempt to understand the mentality...
Leh. On top of the world
Initially, it is not clear whether the rocks are tightly pressed against the dilapidated Buddhist temples or the ancient structures are looking for support and consolation from the boulders.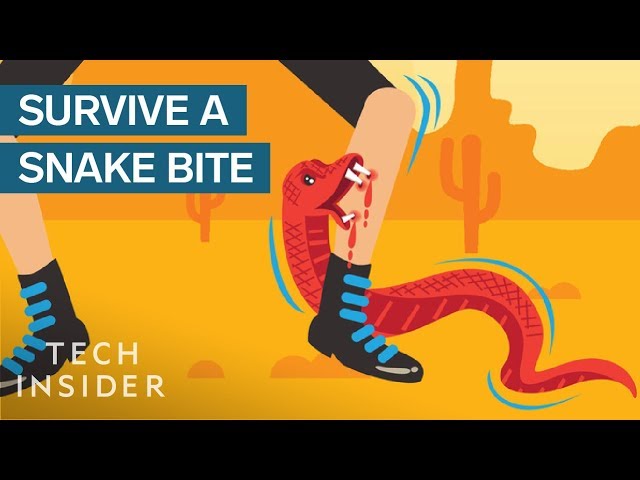 The ancient city of Leh, which is located in northern India at an altitude of three thousand meters in the state of Jammu, was once very popular among cattle drives, caravans and merchants...
Pink city. Jaipur. Part 2
There are always a lot of tourists in Jaipur. The city is included in most of the world's travel guides for India. There are enough hotels, there are no problems with the choice of transport, there are plenty of street eateries and comfortable cafes. The local people are friendly and always ready to help the wanderer. If we add a few more rupees to this impulse, then the Indians will gladly share information ...
Jaipur. Pink City
Someone compares Indian Jaipur with an openwork tablecloth. Others - with a box of pink marshmallows. Still others argue that this is a hive densely populated with bees. However, everyone agrees on one thing - there is a wonderful air here, filled with a kind of freedom that you will not find in Europe.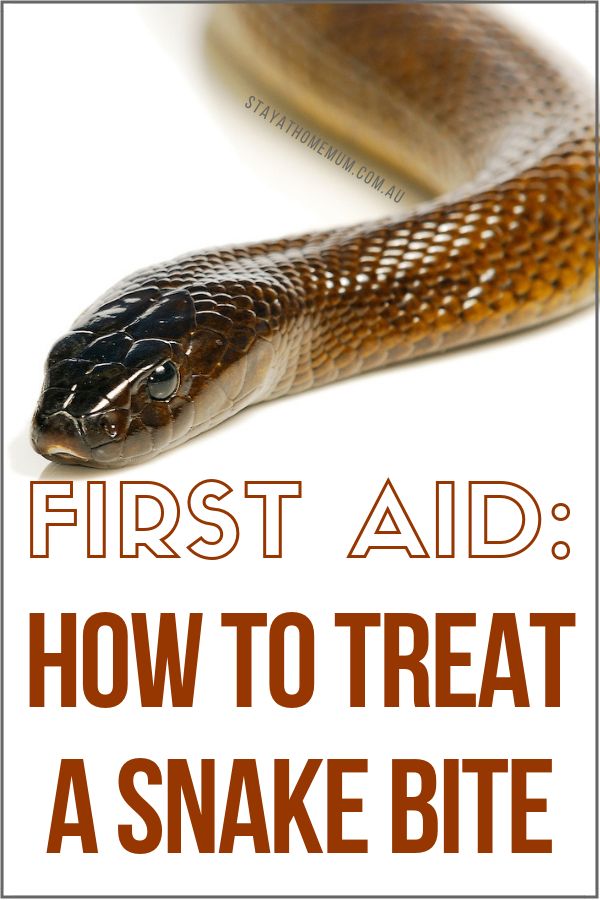 It fills the lungs, and already through the breath the traveler loses count of hours and even centuries.
Kamasan: Masterpiece Village in Bali
Bali is one of the most popular wintering destinations. The ocean, volcanoes, amazing nature and exotic fruits... But there is another reason that few people know about, but which definitely deserves attention - the unique Kamasan art village, which gave rise to the Balinese painting of the same name. We will tell about it today on the pages of OUTLOOK.
Yodel – music of the Austrian mountains
An unusual route has appeared in Austria, it is chosen by lovers of the yodel vocal style. Tourists wander along the Zillertal valley, the wide path narrows, opening the way only for the most inveterate, and the winding path leads up. Travelers look into the hut, which has taken the ringing shape of a bell...
Glass handmade
Exclusive glass vases and Christmas decorations, which are available only in one or two copies, in addition to high prices, are often united by a unique manufacturing technology, which is owned by representatives of a rare profession - glassblowers.
The history of this craft has been going on for several millennia, and some old secrets of handmade production are still kept secret.
Indian village Kodhini: The secret of the twins that no one solved
There is an unusual place in the world where the most twins are born. Although at first glance it looks like a mystical coincidence, statistics make you believe in miracles. The Indian state of Kerala boasts a village where extraordinary things happen. Kodhini is the place...
Handmade: Persian carpets
In those times when the Persian warriors had no equal, and the Roman Empire and the Arabian Peninsula submitted to their power, the first masterpiece came out from under the fingers of the masters of the victorious people. "Spring Carpet" became the most expensive in the history of mankind. It symbolized the power and might of the Persians, and its beauty told of the divine origin of King Khosrov I.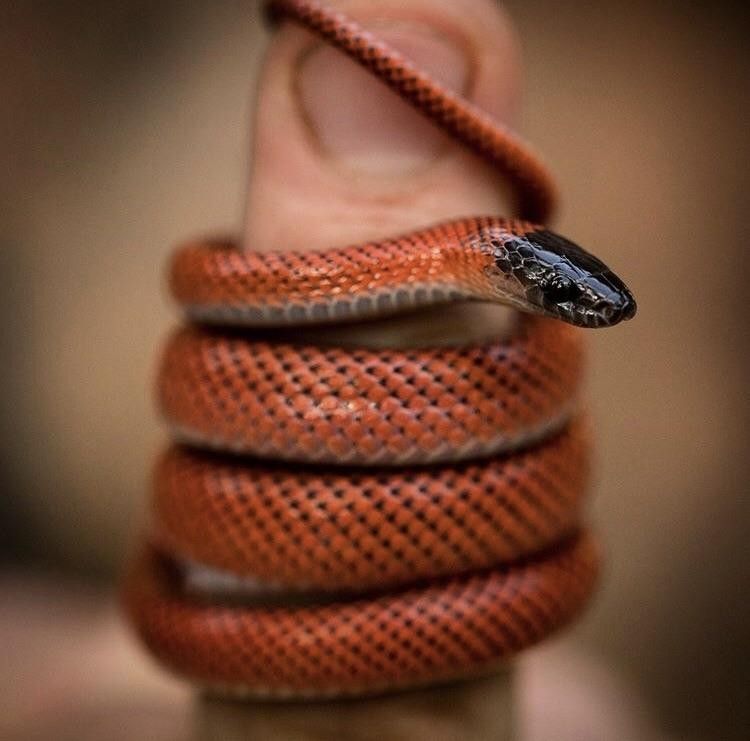 Don't break your tongue: The world's most difficult dialects
They say the simpler the better, but is it true? We know that not all nationalities profess this principle. Outlook has discovered the strangest, most difficult, and most difficult languages ​​in the world and wants to share it with readers.
Perfectionism is a jewelery business...
The sad eyes of the old man outside the window closely followed the revolutionary fire that had engulfed Petrograd. The fire spread to his life's work - the proud four-story building was suffocating from noisy commissars and sailors, whose presence seemed like a rude joke after previous visitors.
Everything Big Starts Small: Enthusiast Art Projects
Many of the places known around the world today were created by a handful of enthusiasts without money or outside help.
These people lived with ideas and did everything to make them a reality. The date of appearance of street art is considered to be 1942, when a certain Detroit factory worker named Kilroy began to write the phrase "Kilroy was here"...
Borders are no barrier: the world's most famous enclaves
Today OUTLOOK travels to the most interesting cities and countries in terms of geography and administrative management, which are enclaves, completely located on the territories of other states.
Shadows in Paradise: How contemporary art surprises lovers of the original
The line between shadow and light is as contrasting as between dream and reality. Therefore, artists use both things to achieve balance in a painting. Landscapes, portraits, still lifes… nothing is complete without a struggle of opposites. However, there are especially cunning masters of their craft who do not need light.