How to dance like a princess
Historically Accurate Princess Dances | Adventures In Dance
I love princess stories, and often in my line of work as a ballroom dance teacher, I am asked to choreograph wedding routines bases on Disney princess dances. I began to wonder what each princess would have danced in the period that their stories took place.
On a bet with my daughter, I researched and produced how to historically accurate princess dance videos. If that was not enough, I filmed on location at Colorado castles. I have shared this fun take on dance and history with two international kids clubs, Frontier Girls and Quest Club for Kids, as well as with Denver Free Fun. The princess dances have also been features at medieval festivals, street fairs, father-daughter dances, quest club events, and weddings. If you found this enjoyable or beneficial, feel free to contribute here.
Antiquity: 700 BC – 500 AD Learn more

Learn the historically accurate dances for Zipporah & Moses (Hora) Queen Ester (Persian Dance)  Hercules & Meg ( Kalamatianos link) Psyche & The Cupid Shuffle (Old steps, contemporary music) Mulan ( Dragon dance), Moana (Hula Line Dance)


Lord of the Rings Dances of Tolkien's Middle Earth- See Here
Hobbits (Jig), Elves (La Dame Basse dance ), & Dwarfs (viking fire dance) each have their own dance in middle earth.


Medieval Princess dances: 5-1450 AD- See Here
Find the dances for Princess Eilonwy (Washerwoman Branle), King Arthur's Princess Guinevere (Saltarello), Princess Merida from Brave (Strip the Willow). Ward of King Richard, Maid Marion (Toss the Duchess) (Branle  de original)(Horses branle), Princess Aurora (Greensleeves), and her godmother Maleficent (Greensleeves 2 couple) Ding Dong Merrily On High Christmas Line Dance with the Holly King & Ivy Queen Learn More
Coming soon the gypsy princess Esmeralda Maltese Branle. See Here
Renaissance Princess Dances:1300-1700 AD
(Tudor / Elizabethan 1558-1607)  See Here
Learn the popular dances of the day for the real live princesses Snow White (Galliard) and Pocahontas (Pavane ) ( La Volta). See Here
Baroque period Dances 1600-1750 "age of the Minuet" – See Here
Dance with the Pirates of the Caribbean (Pirate jig). learn to Minuet with Beauty and the Beast, Find the Fairy Ring Country Dance with Fairy Godmother and the Blue Fairy here .  See Here

Romantic period (1770-1850) – See Here
Learn to dance Dance the popular  dances or the romantic era with Rapunzel (Landler), Anna and Elsa (Reinlender, Bohemian Polka  Angels from the Realms of glory) Waltz of the Flowers, French Pirouette Waltz , Nutcracker Children's Gallop– See Here


Victorian Princess Dances: 1837-1901 AD – Click Here
Learn about the round dances that dominated the Victorian Era. Dickens Spirit of Christmas past (Queens Waltz Quadrille) Fezziwig's Sir Roger De Coverley English country dance, Dances of Dickens era, Cinderella (Varsovienne), Jig with Ariel. Alice in Wonderland Mad Hatter Mazurka, Princess Clara Boston Glide Waltz, Grand March, Spanish Waltz  Sugar Plum Victorian two step Stranger Tides Samba line dance . Anastasia (childhood 1890) Korobushka Victorian mixer dance how to. Gay Pur-ee Cat Can Can Line Dance (Gay Pur-ee 1890, )
See Here
Alice In Wonderland-
Alice in Wonderland Mad Hatter Mazurka, White Queen Polonaise, Wonderland Tea Dueling How To– Learn More


Nutcracker & The Four Victorian Dances- 1816 Story, 1892 Ballet
Princess Clara- Learn More
Find the Children's Gallop, Grand March, Regency French Pirouette Waltz, Boston Glide Waltz, Victorian two step, Spanish Waltz  . Learn More

Steampunk Fun and Dance- Learn More
Find out about
Parasol Flirtations– Learn More ,
Parasol Dueling– Learn More ,
Teapot Racer How To- Learn More
Tea Duelling How To- Learn More
Compliment Dueling- coming soon!
and more!


Edwardian Princess dances 1901-1918 ( end of WW1 1918) AD
Peter Pan (1850-1904 AD)
Villain Dancing with Water Challenge with Captain Hook & Ursula– Learn More
Hook-The Apache Tango with Princess Tiger Lily (1890) – (1904) Learn More
Gay Pur-ee Cat Can Can Line Dance (Gay Pur-ee 1890, ) Learn More
Aristocats "Everybody Wants To Be A Cat" Foxtrot Linw Dance (1910ish) Learn More
Mary Poppins– Maxie dance how to (1910)- Learn More
Chitty Chitty Bang Bang Truly Scrumptious (1911) Bunny Hug How to – Learn More
Anastasia (1914) Boston Waltz coming soon
Atlantis the lost empire (1914) Turkey Trot Learn More
(I made the Turkey Trot video before starting this series, but it fits this period. I am still writing the blog to go with this)

Prohibition Princess Dances: 1920 -30's  AD
Downtown Abbey Waltz
Miss Fischer Valentino Tango Learn More
Princess and the Frog Tiana's French Tango How To Learn More
Princess and the Frog (1920) Charleston Learn More
Betty Boop Charleston Line Dance (30's character based on a 20's flapper) Learn More 
War Era USO Princess Dances: 1938-1945  AD
Who Framed Roger Rabbit (1940's) Jessica Rabbit Blues
Weasels Lindy Hop or shim sham shimmy
Chicca Boom Carmen Miranda Samba Line Dance –Learn More
Toy Stroy Woodie's Country Western Corner
Copperhead Road– Learn More
Rita's Waltz line dance– Learn More
(I made the waltz video before starting this series, but it fits this period. I am still working on the blog to go with this)
Gay Pur-ee Cat Can Can Line Dance (Gay Pur-ee 1890, ) Learn More

1950's and beyond
American Graffiti 1950's Stroll Mixer – Learn more
Minnie Mouse Rockabilly Stroll– Learn More
West Side Story Chalypso – Learn More
Cruella DeVille- Doin the Dog (1960's) – Learn More
Peter Cottontail's Bunny Hop line dance –Learn More
Santa Baby 50's Christmas Line Dance – Learn More
Holiday Line Dances
Lady Liberty Patriotic Princess Line Dance How To- Learn More
Leprechaun Irish Jig Line Dance How To– Learn More
Psyche & The Cupid Shuffle (Cupid, Roman God, Cupid Shuffle, 2007) –Learn More
Oktoberfest Line Dance – Learn More

Modern Monster Princesses Dances
Halloween Monster Line Dance Page- Learn More Addams Family Dance Page- Learn More
Scare up some fun with line dances like….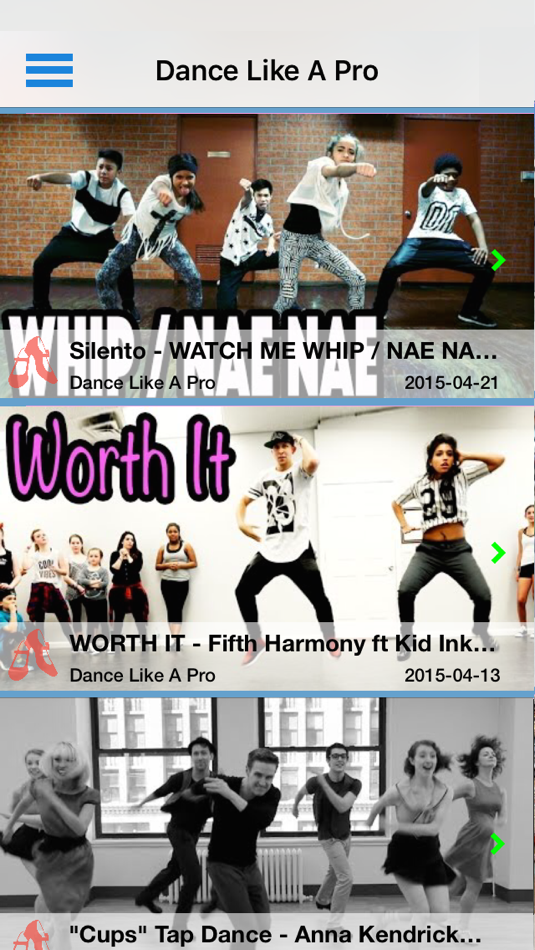 Addams Family Theme Line Dance- Learn More  
When You're an Addams– Learn More
The Lurch Line dance- Learn More 
The Werewolf Watusi Featuring Ruby Red Riding Hood- Learn More
Munster's Monster Mash– Learn More

Thriller Zombie Line Dance–Learn More
Hocus Pocus Halloween Line Dance –Learn More
Morticia and Gomez Addams dance
Christmas Line Dance Corner
I did not plan on the princesses of Christmas, but they came to me anyway. Some of the line dances were older productions when my I was teaching a kids class and each young lady was a princess to me.
Ding Dong Merrily On High Christmas Line Dance with the Holly King & Ivy Queen Learn More
Christmas Polka Line Dance with Hansel and Gretel. Learn More
Angels From The Realms Of Glory Frozen Christmas Dance Learn More
Santa Baby 50's Christmas Line Dance – Learn More
Holly Jolly Christmas Line Dance Learn More 
Jingle Bell Rock Line Dance Learn More.

Other Stuff
Tango Page
Fantasy fun Blog!
Gallery here
Princess Charlotte Loves Dancing, Just Like Princess Diana
Royals
Pool/Samir Hussein/WireImage/Getty Images
The young royal all about ballet. And Shakira.
by Jen McGuire
Princess Charlotte never had the chance to meet her grandmother Princess Diana, but she most certainly lives on in her grandchildren.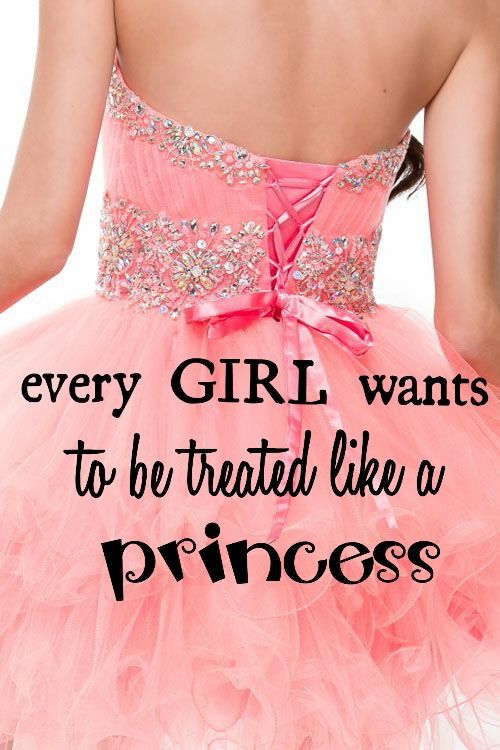 Especially when it comes to their morning routine. It seems Princess Charlotte has inherited a passion for dance just like Princess Diana, and it's just so lovely to see her live on in her grandchildren this way.
Prince William recently shared the incredibly relatable morning routine of his three kids, 8-year-old Prince George, 6-year-old Princess Charlotte, and 3-year-old Prince Louis, in a Time To Walk episode on Apple Fitness+. "Most mornings there's a massive fight between Charlotte and George as to what song is played in the morning," Prince William explained. "I have to, now, basically prioritize that one day someone does this one, and another day it's someone else's turn. So George gets his go, then Charlotte gets her go. Such is the clamor for the music."
The Cambridge kids are all about dancing around the kitchen, with one child getting especially excited about it. "Charlotte, particularly, is running around the kitchen in her dresses and ballet stuff and everything," Prince William shared.
"She goes completely crazy with Louis following her around trying to do the same thing."
Dancing around the kitchen in her ballet attire. How proud would Granny Diana have been?
Princess Diana loved the ballet.
Princess Diana was rather famously a huge fan of dancing, once even performing a surprise contemporary dance to Billy Joel's "Uptown Girl" with professional dancer Wayne Sleep for Prince Charles at the Royal Opera House (a moment that was recreated on Season 4 of The Crown).
Much like her granddaughter Princess Charlotte and grandson Prince George, Princess Diana was also a fan of releasing a little tension at the start of the day through music. While they both are fans of "Waka Waka" by Shakira, according to their dad, Prince William revealed that Princess Diana had her own particular song to help her sons deal with school jitters. "My mother used to play all sorts of songs to kind of while away the anxiety of going back to school," he explained in the Apple Fitness+ documentary, per Entertainment Tonight.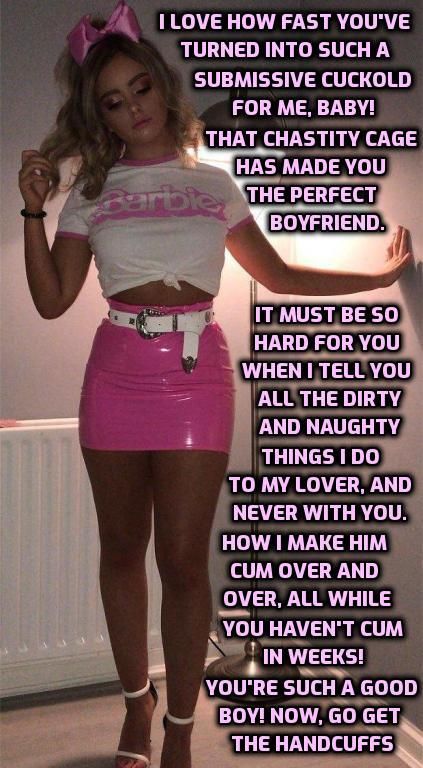 "And one of the songs I massively remember and has stuck with me all this time, and I still, to this day, still quite enjoy secretly, is Tina Turner's 'The Best' because sitting in the backseat, singing away, it felt like a real family moment."
Princess Charlotte, whose full name is Charlotte Elizabeth Diana after her grandmother and great-grandmother, honors her memory in more ways than dance. When she and her siblings celebrated Mother's Day in March, they all made cards for "Granny Diana" that were full of love. "I love you very much. Papa is missing you," wrote Princess Charlotte.
Fortunately for him, he can see a small version of his mother dancing around his kitchen every morning.
The history of the famous dance of Princess Diana and John Travolta
The dance of Princess Diana and John Travolta at a reception at the White House went down in history and became one of the highlights in the life of both Lady Spencer and the famous actor. However, not everyone knows that Diana herself wanted a completely different famous man to become her partner on the dance floor then.
..
Mariana Pankina
Tags:
Evergreen
The most interesting
White House Reception
In 1985, Princess Diana and her husband Prince Charles went on an official tour of North America. President Ronald Reagan invited the couple to a reception at the White House.
In addition to the royal couple, many celebrities attended the evening, including Clint Eastwood, Tom Selleck, John Travolta, Estee Lauder and other stars. Some of the Reagans' guests are said to have been invited at the urging of the Princess of Wales, who wanted to speak with them in person.
After the gala dinner, those present were in no hurry to disperse - the reception continued until late at night. It was not without music and dancing, one of which went down in history.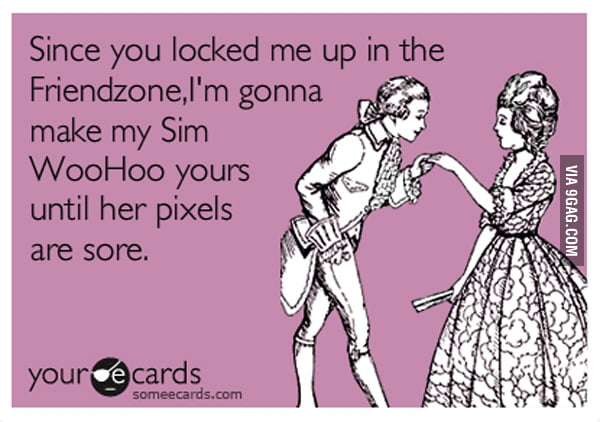 How it really happened
When Nancy Reagan approached John Travolta to say that the Princess of Wales wanted to dance with him, she was lying. It was not the wish of the Princess of Wales, but the very first lady and her husband, who organized this dance for the press.
Princess Diana's former butler Paul Burrell wrote in his book The Way We Were: Remembering Diana that Princess Diana, on her way to the reception at the White House, actually dreamed of dancing with the famous ballet dancer Mikhail Baryshnikov.
Diana was a big fan of ballet and adored dancing, so the figure of Baryshnikov, of course, was very attractive to her.
Although she didn't want to dance with Travolta, this dance became one of the highlights of her and Charles tour of North America.
Like a fairy tale
A few minutes before entering the dance floor, Princess Diana became very nervous, as John Travolta recalled many years later.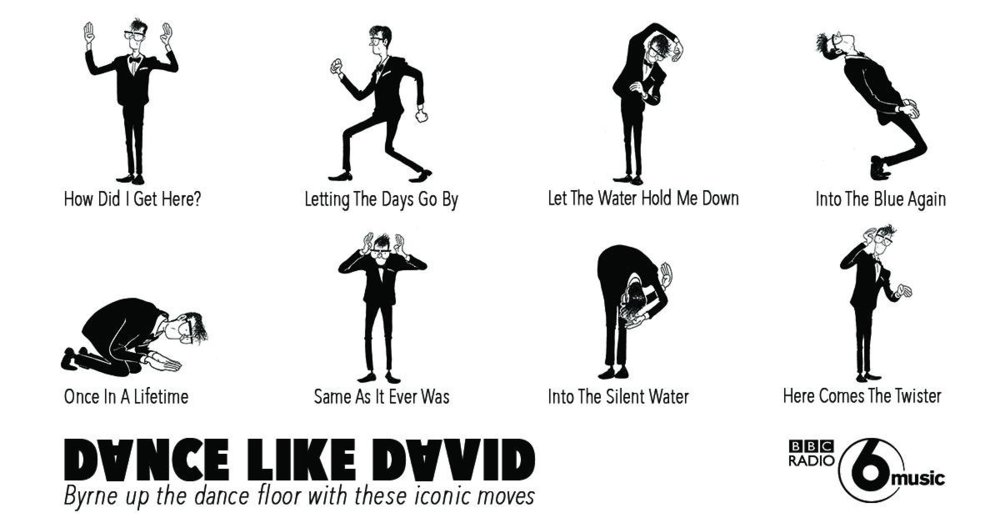 "I put my hand on her back, lowered her hand so that she wasn't so high, and gave her confidence that we would succeed," he said. For the actor, dancing with Princess Diana was like magic, which he will never forget: "It was all like a dream. I go up to her, touch her shoulder, invite her to dance. She turns around and, seeing me, shows her charming smile, and then accepts my invitation. We danced together like it was in a fairy tale. Who would have thought that one day something like this would happen to me? I was smart enough to capture this in my memory as a very special, magical moment.
Travolta later said that dancing with Princess Diana literally saved his career. "No one was interested in me. But suddenly I became someone who was important to Princess Diana in America."
When Travolta was asked many years later in an interview what moment from the 1980s he would bring back if he could do it, he said that it would be his dance with Princess Diana in the White House.
the most ridiculous embarrassment of star men
William and Harry's mother loved to dance. Even Nancy and Ronald Reagan knew about it. They arranged for the royal to meet with actor John Travolta.
Website editor
Tags:
Princess Diana
Prince Charles
The Royal Family
The personal life of the stars
royalty
Legion-Media
John Travolta
Spencer met John Travolta at a reception at the White House. The 40th President of the United States Ronald Reagan and his wife invited Diana and Charles, as well as Hollywood stars, to their place. John Travolta got to dance with the princess.
"I didn't expect to dance with Princess Diana.
The President's wife, Nancy Reagan, said she wanted to dance with me herself. I went up to her, touched her shoulder and asked: "Can I invite you?" She turned around, nodded her head in the direction of Diana, and the princess and I spent 15 minutes dancing. I will never forget this, "Travolta said. The monarch herself wanted Mikhail Baryshnikov to become her partner. But he had an injury after rehearsals
Tom Selleck
At a party with the presidential couple, the princess met the actor who played Thomas Magnum. The series about a private detective brought Tom Selleck an Emmy and a Golden Globe award. He also played Monica's adult boyfriend on the sitcom Friends. The American from the 80s to the mid-00s was the favorite of women. Diana was envied by the actor's fans when they saw their dance.
IT'S INTERESTING
Princess Diana and other stars known for their scandalous statements
Princess Diana at 19In 1995, she talked to BBC journalist Martin Bashir, which provoked a huge scandal.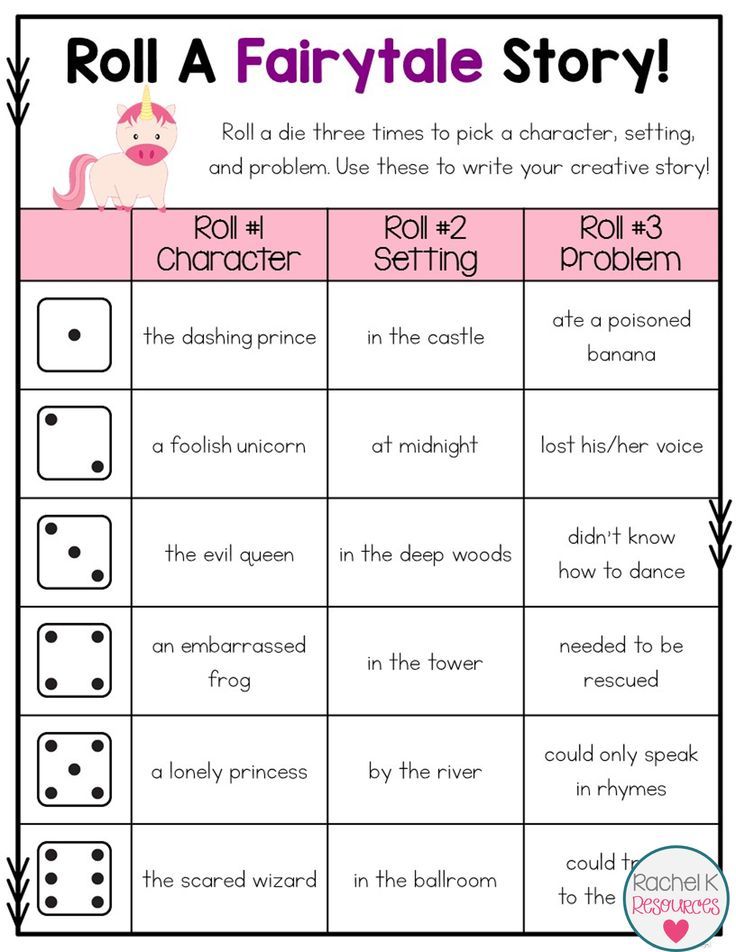 She stated that there were originally three people in her marriage to Charles, alluding to his longtime mistress Camilla Parker-Bowles. The Princess of Wales spoke openly about her depression, bulimia, anxiety and despair - topics that were taboo by default for members of the royal family.
1 of 5
"I was so worried that I couldn't ask her anything. I was simply unable to think! I'm so sorry I didn't ask her a single question," Tom confessed.
Clint Eastwood
Tom Selleck said that his colleague made a mistake while dancing with the princess. Clint Eastwood was nervous, so he couldn't waltz. The actor's conversation with Diana also turned out to be a failure. Clint joked unsuccessfully that the monarch was too old for him. In response, the Princess of Wales, in bewilderment, said that she was 24 years old.
"I didn't feel as bad as Clint Eastwood. He danced with Diana after me and was clearly not in his best shape," Selleck laughed in an interview with Morgan Pierce.