How to dance dembow
Dominican Dembow
A story about producers from the Dominican Republic whose desire to get their neighbourhood dancing got the whole world to move.
I first discovered Dominican dembow by chance in the summer of 2014 in Paris. I was in a club and as I approached the dance floor I heard the song "La Chapa Que Vibran" by La Materialista. I first thought that the DJ must have applied some sort of effect and sped a reggaeton track, but when the trumpets came in I realised my mistake. All around me the dancers were being nourished by an electronic trance and were dancing feverishly to the Caribbean rhythms going at around 120 BPM – and they seemed to love it! This love has been reconfirmed to me many times whilst I've DJed at parties and strangers have come up to ask me for "Subete" by Lary Over & Lírico En la Casa, or "Suave (Remix)" by El Alfa.
Dominican dembow was born in the working class neighbourhoods of Santo Domingo in the Dominican Republic in the early 1990s.
The first track, produced in 1991, was "Mujeres Andadoras" by DJ Boyo. This musical trend in Latin American urban culture has its origins in Jamaican dembow riddim, but in the case of Dominican dembow the rhythms have been accelerated to a feverish pace. The use of trumpets, flutes, and horns is frequent. The beats are sharp and the voice is treated as one more instrument as repetitive lyrics are looped, such as on "Prende (Remix)" by Bulova.
Dominican dembow was first showcased to the world by Bad Bunny at the end of 2018 on his crossover piece which fused bachata and dembow sounds, "La Romana". Later, Major Lazer and El Alfa brought the style to an even wider audience with the song "Que Calor", which samples flutes from a cumbia classic. 
Despite recent forays into the mainstream, the genre is still in its infancy and is seeing the emergence of a lot of new talent who are all experimenting with different kinds of mixes and fusions. Dominican dembow likes to pick and choose from other styles to create new mixes.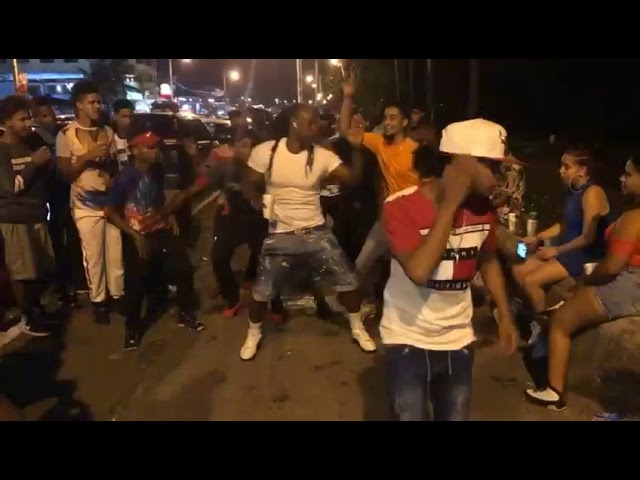 Fusions have emerged from combinations of merengue, bachata, Brazilian funk, cumbia, afro-beats and hip-hop. Chimbala is a perfect example of this. On his track "Con Chapa" he integrates stringed instruments and güira – characteristic of merengue, another musical style born in the Dominican Republic. Listening to "El Boom", by the same artist, we find guitar chords characteristic of the traditional bolero style as well as elements of son cubano, a style whose origins are found in bachata.
This thirst for innovation comes from the style's relative youth as well as from a deeply ingrained philosophy of DIY. The pioneers of the movement had to create sounds with relatively few resources and tinker around without having much of a blueprint to follow. This mindset is evident in the genre's most recent productions such as "Mueve la Cadera" by Kiko el Crazy. Dominican dembow and its authentic approach to production will almost certainly continue surprising us in the years to come.
DEMBOW - BaILES DOMINICANO
The dembow is a musical style popular in the Dominican Republic , which was developed by the mid- 1990s .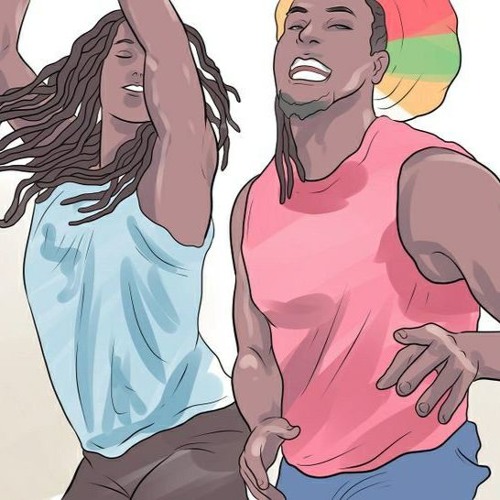 Although this type of music has had a boom in the 2010s, its origins are as far-influenced rap and hip hop . But it is in the 90s when Puerto Rico was in full swing the boom reggaeton to "The Noise I" and "Playero 37" which were reggae beats for rap instrumentals. And while the Puerto Ricans and the genre exploded in the Dominican Republic are just beginning to work in this kind of music with exponents as Manuelito, Pay MC, MC and MC Curdy Vi, who in 1995 recorded the song "The little time "under the name" United Group ".
The nascent dembow stars are young people from disadvantaged neighborhoods, which usually do not perform their productions for the purpose of artistic expression, but as a legal and easy to get out of poverty without resorting to criminal acts environment. The dembow is a profitable business, with several patrons willing to invest in the recording of their productions. To date no studies have been conducted no investigations on the origin of such resources.
It usually identifies a number of features as typical of dembow genre: a focus on short songs, rather than extensive works; order to attract a general audience, rather than go to a sub-culture or ideology.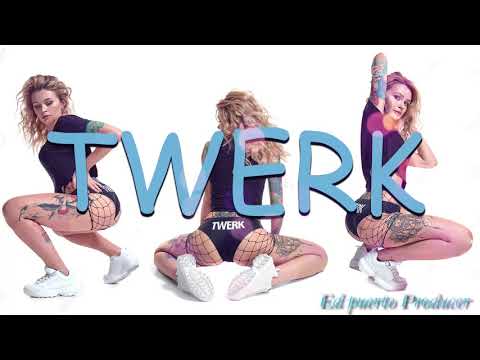 The main element of the music is dembow rhythm, making the same basis as the music reggaeton and dancehall , but generally marked by a consistent and much faster than in the rhythmic element reggaeton ; a related to commercial power, simple structure and style. The beat and the melodies tend to be simple and repetitive.
The lyrics are also based on repetition, this time of sentences and words (even whole stanzas consisting of one or two repeated words). Its language is that of the Dominican neighborhood jargon, with a series of words and expressions that are constant across all subjects. The lyrics focus almost exclusively on issues related to the pursuit of easy money by any means, promiscuity, machismo and self-display of the "gangsta" subculture American. This has earned the disapproval of those songs various sectors of Dominican society, the educational considered a bad influence, because the public hears more dembow are children and adolescents.
The grinding is a dance that is part of dembow emerged in the 90s in the Dominican Republic, which later became associated with reggaeton and dancehall in the 2000s.
can be fast and aggressive or slow. In any case, the attitude of the participants is to dance like they were trying to seduce the couple in the middle of the dance floor with lewd and sensual movements.

One of the fashionable Caribbean rhythms: Dembow and his sensual rhythms
Caribbean rhythms they are usually a mixture of "flavor" with high doses of sensuality. Captivating melodies, easy to learn, but mostly made for dancing.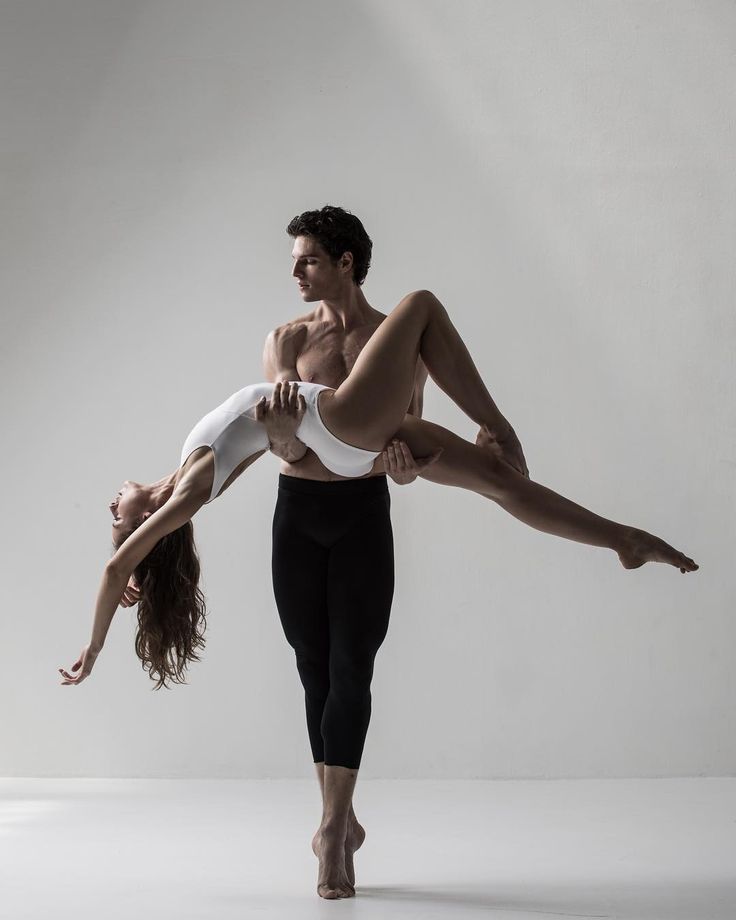 Dembow is no exception.
The Dembow has strong rap and hip hop influences, its simple and even elemental cadence makes it natural music for dance.
Su origin must be located in Jamaica in the mid 80s . Part of its foundation is in the island's music, genres such as reggae and dancehall, both born of a fusion of American elements (rhythm and blues, rock and roll and soul), with African elements and distinctly Caribbean sounds such as Soca and Calypso.
Although the Dembow as we know it today was forged in the Dominican Republic, in the poorest areas of Santo Domingo .
Index
1 Dembow and Reggaeton or the chicken or egg dilemma
2 Sex, drugs and alcohol against the voice of the poor and marginalized
3 Perreo: what was given is over
4 What the songs say
Dembow and Reggaeton or the dilemma of who came first: the chicken or the egg
Many Caribbean rhythmists find the melodic base of reggaeton in beats of Dembow, but for the defenders of the "king" of the "latin urban" genres, it is much more.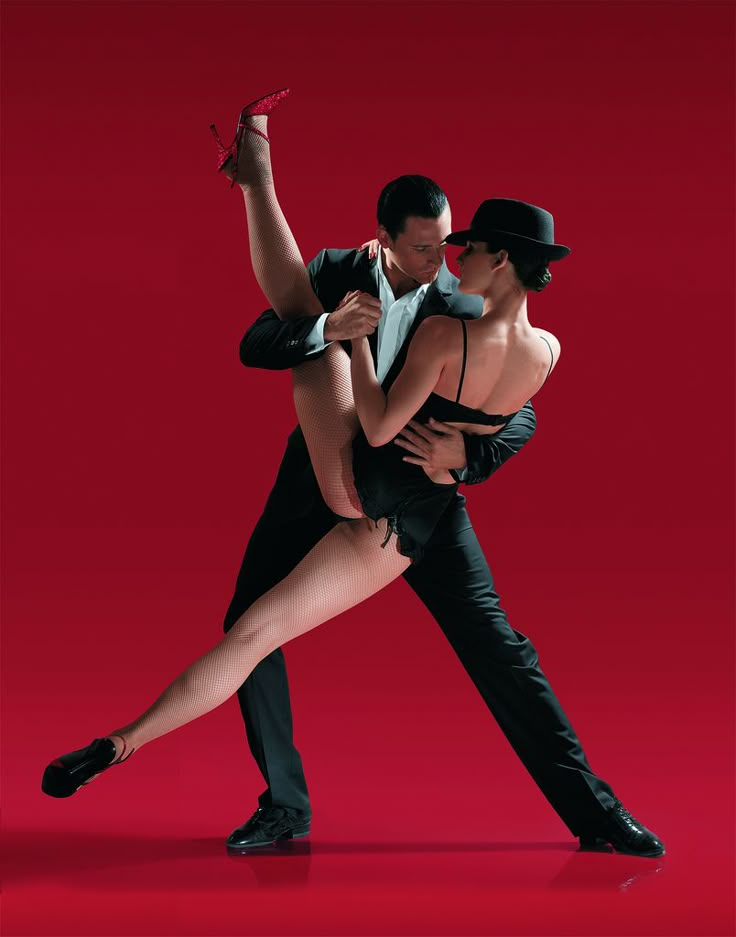 In fact, both styles are "derived" from reggae, also considered two Latin answers to hip-hop and rap , and began to take their final form in the mid-90s.
Puerto Rico with reggaeton (although it was born in Panama, its development and evolution will take place in "La Isla del Encanto") and the Dominican Republic with Dembow, they would reissue another musical battle for the symbolic rhythm of the Caribbean , as what has already been tested between La Salsa and El Merengue.
Sex, drugs and alcohol against the voice of the poor and marginalized
Caribbean and Latin American urban rhythms have been crossed out many times incitement to violence, odes to explicit sex, masculinity , misogynistic texts in which crime and death are crime and death the center of the universe.
Many note that the great commercial success of reggaeton It was because they started moderate song lyrics , allowing most of the genre's artists to play on all radio frequencies without being censored.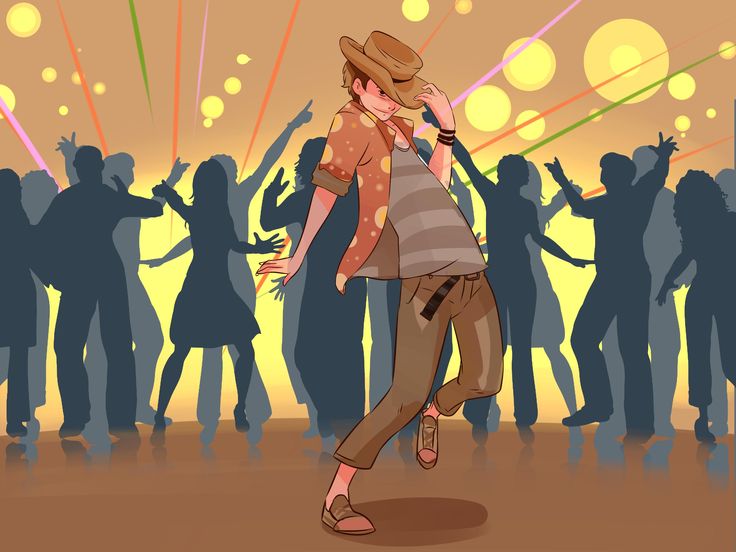 For most of the public, Dembow is nothing more than a slower reggaeton (in terms of rhythm), built around electronic instruments (synthesizers, drum machine and sampler) and, above all, more violent.
But for those who took this speed as an object of study, this is clearly violence, as well as their "lack of modesty" in talking about sex, because it is the voice of the people themselves, the marginalized, the least privileged inhabitants, the one that is heard in each of the songs.
Perreo: what was given is over
If Dembow is a rhythm with a certain rebel character, the way it is danced is a declaration of war on "good manners" and "morality". ". it is irreverent, its shamelessness it is such that the popular saying, very typical of many countries in Latin America and the Caribbean, applies to it: "what was given is over.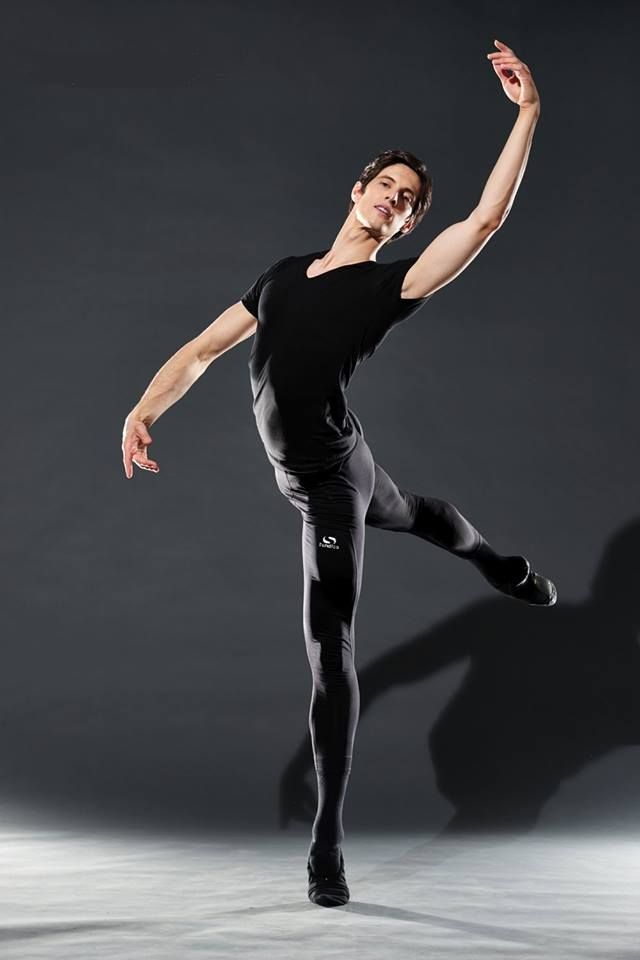 "
The name itself speaks volumes. In fact, to the discos and nightclubs of Santo Domingo, San Juan, Cartagena, Miami or Caracas, where dembow (and to a large extent also reggaeton) sounds You go not to dance, but to "dance".
Its English version is grinding and , el twerking , weird dancing o booty dancing .
Quick definition Perreo : "Epileptic" movements, lustful and sensual, p. very high erotic load and excessive imitation of sexual positions. The basic choreography is the performance of Sexual intercourse with tergo , or, equivalently, the position of the dog or "on four legs", a direct reproduction of the act of copulation in dogs.
From there, almost everything is allowed , including extreme positions such as the gentleman lying on his back on the dance floor and the woman kneeling on top, vigorously shaking her hips.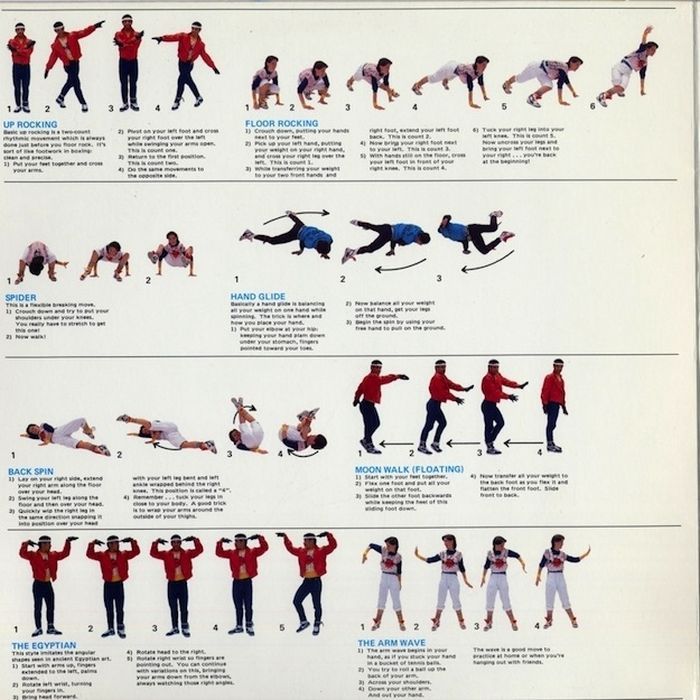 Another "disturbing" feature of all the ill-wishers of this practice is that Genital contact is not only allowed, but clearly wanted. . For this reason, this dance is also known as "sex with clothes" or "sex with clothes".
A good part of 's Dembow controversy was perreo, not his shameless lyrics . And they took place all over the American continent, from the United States to Argentina. What the songs say with the microphone that I pee with... "
Fragment Kiss you by Shelow Shaq.
"If you sing my..."
The phrase is included in My by Monkey Black.
Phrases like this are common in dembow and are enough to make damage the ear too conservatively.
However, some sociologists resolve disputes about what is said in this genre by stating that criticism should not be used for criticism, and censorship for censorship.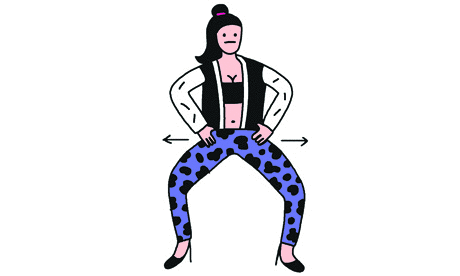 They assure that in any case These cultural manifestations (like everything else) are nothing more than a reflection of society. What I know should investigate what is behind . In order for the texts of the "urban genres" to be not violent, misogynistic, sexist or praising drugs, it is necessary to change the lifestyle of the population.
Veteran musicians such as the Dominican merenguero Wilfrido Vargas goes much further. Also the author of the scandalous merengue (for sexists) Dog dance , Says that Dembow should not even be perceived as music, it is also unhealthy. . Others are pragmatic in their thinking and point out that the mere fact of having sound and time is enough to classify it as a musical genre.
But apart from the controversy and controversy, Dembow is one of the most danceable rhythms in the world. . There are several nightclubs in Spain where you can go.
perrear .
And in In Madrid there is a whole movement of groups made up of local youth. many of them have Dominican roots from other Caribbean countries who compete to position themselves as the greatest Dembows this side of the Atlantic.
Image Sources: Zone 105FM / Spain at EL PAS / YouTube
How to learn to dance reggaeton?
Posted by by HRTrain
A bit of history
Reggaeton is a genre of music, not dance moves. It was brought to Panama by Jamaican workers in the 70s of the 20th century. At the same time, Jamaican songs began to be translated into Spanish. Some time later, the first Spanish-speaking rapper released discs in which he mixed reggae with hip-hop.
Today, reggaeton has become a national treasure in Puerto Rico, and has recently been used for an election campaign. In recent years, it has spread widely even in America.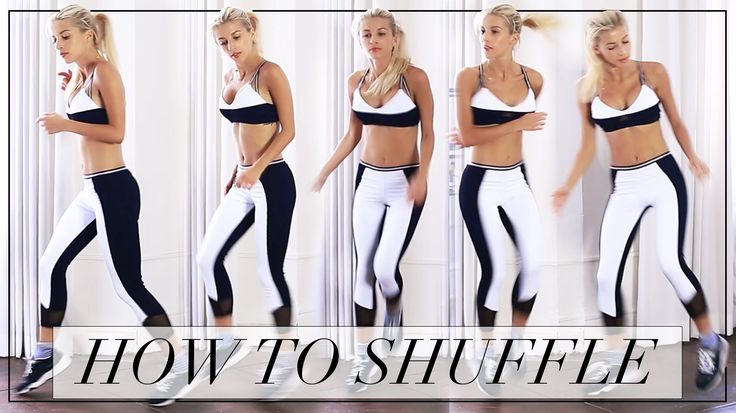 Dance
Today the dance has managed to change a lot of names, has been both phreaking and grinding, even perreo. This became its most common name.
Perreo is a dance in which two people dance imitating sexual rubbing against each other, with the girl's back to the partner. Apparently, the dance reminded the Puerto Ricans of dogs (perro - dog) so much that they named it after him. Such licentiousness in Puerto Rico is only welcome, although in Europe this dance met with ardent condemnation. It was believed that this dance is vulgar, wild and humiliating, but soon reggae music sounded from everywhere.
How to dance it
How to reproduce the movements is up to the reggae dancers themselves. Fuzzy movements, reminiscent of friction, close contact of bodies - all this resembles intimacy with a hint of dance. Or a dance with a hint of intimacy. It was for this appearance of reggae dance in Europe that it was received with hostility. After all, it is young people who are especially prone to bad influences who dance reggae.
But if you look closely, you can see that the touches never end, the bodies do not press, and it is this understatement that creates the effect of a dirty dance, which can only be achieved by long training, but not by improvisation.
Be that as it may, the perreo is just one of many variations of dancing to reggae music. Yes, the music is meant to express the sexual energy that overwhelms you, but you need to dance in the way that the rhythm tells you.
We listen to reggae
More than two hundred performers work in this direction, but DJs choose and put on only what they like, and therefore, it seems that the music is monotonous. Don't trust first impressions.
It's worth appreciating reggae in its development to understand how diverse it can be. Start with ShabbaRanks "DemBow". This is practically the progenitor of reggae music, more modern songs are frenzied Spanish recitative and one-word pounding, as in the song Daddy Yankee-Gasolina. There are also more melodic variations with soul elements: Don Omar - Senor De La Noche, En su Nota.